A busy Monday with GZA and more launch a week that also features Lindsay Lou & The Flatbellys, Accidentals, Driftwood and Kalamazoo's Fretboard Festival. And see how you can win tickets to see Lotus and Lindsay Lou.
THE BIG LIST: Feb. 27-March 5
Have concert listings you think deserve to be spotlighted on The Big List? Email date, time, ticket prices, location and details to liz@localspins.com.
THE HEAD & THE HEART
WHITNEY
When: 8 p.m. Monday
Tickets: $20-$36
Where: 20 Monroe Live
Seattle's The Head and The Heart released its most recent album, "Signs of Light," in September – the band's third full-length recording and its major label debut. Rolling Stone magazine says band members "beef up their sound with sweeping rock guitars" on the recording, but also get "cozy and stylish" on other parts of the CD. The folk-rock band brings its U.S. tour to Michigan this week, playing 20 Monroe Live on Monday and Hill Auditorium in Ann Arbor on Tuesday.
Opening for The Head & The Heart will be the indie duo Whitney. A limited number of $20 tickets are available. Check here for tickets.
PIERCE THE VEIL
FALLING IN REVERSE
When: 7 p.m. Tuesday
Tickets: $33 advance, $35 day of show
Where: The Intersection, Grand Rapids
California post-hardcore/skate punk band Pierce the Veil brings its "Rest in Space" tour to Grand Rapids, with Falling in Reverse and Crown the Empire also on the bill. Pierce the Veil released "Misadventures" in 2016, earning widespread praise for its "electric crackle of raw intensity" (Alternative Press) and a "rich, more polished version" of the band (Rocksound).
The band follows up its Grand Rapids tour stop with a swing into Canada. Get details online at sectionlive.com.
STEVE HACKETT
When: 8 p.m. Tuesday
Tickets: $25-$75
Where: 20 Monroe Live, Grand Rapids
Steve Hackett is a much-respected, well-regarded prog-rock guitarist who brings his "Genesis Revisited with Classic Hackett" tour to Grand Rapids. As he told Local Spins in a recent interview, "It's quite a long show," because the band will perform a full set of Genesis tunes (it's the 40th anniversary of "Wind & Wuthering") along with a set of his own solo material.
Read the full Local Spins interview with Hackett online here. This particular show at 20 Monroe Live is a seated affair, meaning that ground-floor seating will be set up for concertgoers. Get tickets online here.
LOCAL SPINS VINYL NIGHT:
NICOLE LARAE, ANDREW CHRISTOPOULOS
When: 7 p.m. Tuesday
Admission: Free
Where: Rockford Brewing Co., Rockford
We just couldn't avoid putting this on The Big List this week because it's the official kickoff to our monthly Local Spins Vinyl Nights upstairs at Rockford Brewing Co. Local Spins will feature special guest DJs every month – including musicians from many familiar bands – spinning their favorite vinyl for beer quaffers from 7 to 10 p.m.
The inaugural session will feature guests Nicole LaRae of Dizzybird Records and Andrew Christopoulos of GR Soul Club, and there will be merch and other fun stuff to engage attendees. Rockford Brewing follows this on Friday with the return of surf rock's The Moonrays, starting at 8 p.m.
ROBERTA LEE & DENNY G
When: 8 p.m. Wednesday
Admission: Free
Where: SpeakEZ Lounge, Grand Rapids
With extensive musical experience under their belts, singer Roberta Lee and multi-instrumentalist Denny Gramza deliver heartfelt performances of originals and covers by artists such as Eva Cassidy, Ray Charles, Van Morrison, Delbert McClinton, The Rolling Stones, Miranda Lambert and many more. Grand Rapids audiences certainly will remember the heyday of the soulful Roberta Bradley & Gypsy which graced stages and electrified audiences in the 1990s, and Denny Gramza is a veteran keyboard player and multi-instrumentalist who's performed in various bands since the 1960s. Together, they're a match made in musical heaven.
Catch them in their SpeakEZ and Local Spins Wednesdays debut and read more about them (and listen to their music) in this Local Spins Artist Spotlight feature/video/podcast: As always, there are Michigan beer specials on tap for Local Spins Wednesdays, with free parking kitty-corner from SpeakEZ in the lot off Monroe Avenue NW. Local Spins Wednesdays are presented with support from SpeakEZ Lounge, Glave Business Solutions, Division 16 AV and Local Spins.
LINDSAY LOU & THE FLATBELLYS
FRANCIS LUKE ACCORD
When: 7 p.m. Thursday
Tickets: $12-$15
Where: The Pyramid Scheme, 68 Commerce Ave. SW, Grand Rapids
Also: The band plays Salt of the Earth in Fennville on Wednesday
Now is the time to enjoy Lindsay Lou & the Flatbellys as they hang out around their home base in West Michigan before embarking on an early spring out-of-state tour. These two shows precede Friday night's free performance at the Kalamazoo Valley Museum to open this weekend's Kalamazoo Fretboard Festival. (More on that below.) That's followed by a stop Saturday at The Parliament Room, the live music venue under the same roof as Otus Supply in Ferndale, one of Metro Detroit's hottest new restaurants.
Get details about Wednesday's show at saltoftheearthfennville.com, with tickets for the Pyramid Scheme available online here. Also, tune in to Local Spins on WYCE (88.1 FM) at 11 a.m. Friday when Lindsay Lou & The Flatbellys will be the special in-studio guests. And the first person to email john@localspins.com with "LINDSAY LOU" in the subject field, will win a pair of tickets to The Pyramid Scheme show on Thursday.
THE FREDDY COLE QUARTET
When: 7:30 p.m. Thursday
Tickets: $36.50
Where: Van Singel Fine Arts Center, Byron Center
Nat "King" Cole and his daughter, Natalie, are both gone, but their brother and uncle Freddy Cole and his compatriots honor their unforgettable music in this show.
A veteran singer and pianist in his own right, Freddy Cole and his band — Elias Bailey on bass, Quentin Baxter on drums, and Randy Napoleon on guitar — will feature their own music as well. The New York Times raves that Cole "has an impeccable sense of swing" and "the most maturely expressive male jazz singer of his generation." Find tickets online here.
LOTUS
When: 8 p.m. Thursday and Friday
Tickets: $22.50 advance, $25 day of show, $40 two-day pass
Where: The Intersection, Grand Rapids
"Eat the Light." "Anti-Gravity." "Sodium Vapor." "Ball of Energy." The titles of Lotus albums and tracks says a lot about the sort of EDM-propelled music and accompanying light show that have earned this Indiana-bred and Colorado-based band a huge following over the years – big enough that The Intersection is hosting the group two nights in a row as it tours behind its latest recording, "Eat the Light" and the new "Eat the Light Remixes."
It's also this week's ticket giveaway at Local Spins. The first person to email john@localspins.com with "LOTUS" in the message field will win two two-day passes to see Lotus at The Intersection. Lotus is taking its jam band-styled electronic attack on tour across the country with March stops in Missouri, Michigan, Ohio and Texas. Get tickets and details online at sectionlive.com.
DRIFTWOOD
When: 8 p.m. Friday
Tickets: $20-$30
Where: Seven Steps Up, Spring Lake
Touring behind the band's fifth album, "City Lights," New York indie-folk-rock/Americana band Driftwood is cruising up the Lake Michigan shoreline to showcase its music for folks in the Great Lakes State. (They also play Black River Tavern in South Haven on Thursday, City Park Grill in Petoskey on Saturday and Sleder's Family Tavern in Traverse City on Sunday.)
With a musical passion not unlike what you might expect from a punk band, the band calls it "tearing into something without inhibition," only with a more old-time folk flavor. Read more about the band later this week at Local Spins. Get tickets for the Seven Steps Up show online at pindropconcerts.com, where you can also find details about Sunday's concert featuring the return of singer-songwriter Michael McDermott.
KALAMAZOO FRETBOARD FESTIVAL
When: 6-8:30 p.m. Friday, 10 a.m.-6 p.m. Saturday
Admission: Free
Where: Kalamazoo Valley Museum, 230 N. Rose St., Kalamazoo
Few events combine outstanding regional music with workshops and instrument vendors quite the way that the Kalamazoo Fretboard Festival does. Kicking off with a Friday night concert by bluegrass faves Lindsay Lou & The Flatbellys, the day-long Saturday event boasts performances by a host of bands on four intimate stages.
Featured acts this year include Last Gasp Collective, Orquesta Tradicion, Bob Rowe & The Green Valley Boys, Nashon Holloway Band, Fauxgrass, Jake Kershaw Band, Dragon Wagon, Seventh Son Blues Band, Mechele Peters and 'Til the Cowboys Come Home, Blarney Castle, San, Emily & Jacob Trio, Double-Strung and the Kalamazoo Mandolin & Guitar Orchestra. There are also kid-friendly performances by Small Sounds. Stroll the hallways of Kalamazoo Valley Museum to check out guitar-makers and other vendors (including Local Spins and WYCE), and attend workshops on hammered dulcimer, ukulele, mandolin and more (including Megan Dooley's "Expanding Your Repertoire" session). Get details online here and read more about the festival later this week at Local Spins.
JEEZY
When: 8 p.m. Friday
Tickets: $35-$175
Where: 20 Monroe Live, 11 Ottawa Ave. NW, Grand Rapids
Atlanta rapper Jeezy, aka Young Jeezy, brings his U.S. tour behind his "Trap or Die 3" album to Grand Rapids, playing the new 20 Monroe Live venue. Described as "one of the most exciting merchants of cool to emerge in years," Jeezy also has attracted his share of controversy over the years.
Also on the bill for the Grand Rapids show is Chicago rapper Lil Durk, aka Durk Banks. Get details online at 20monroelive.com, where you can also get information on an upcoming Juicy J show.
THE ACCIDENTALS
When: 9 p.m. Friday
Tickets: $12 advance, $15 day of show
Where: Bell's Brewery Eccentric Café, Kalamazoo
The Accidentals are fresh off of major victories at the 2017 Jammie Awards in Grand Rapids, with the eclectic, Traverse City indie-folk trio winning album of the year and song of the year honors. The tune "Michigan and Again" has cemented their status as one of the true musical darlings of the Great Lakes State. And this comes after the band signed a record deal with Sony Masterworks, with The Accidentals' new album slated for release on that label in the spring.
Catch them now, as they embark on a U.S. tour that will include stops later this month in Austin as part of the mammoth South by Southwest music conference. Jake Allen is also on the bill. (This is also the perfect post-Fretboard Fest-opening night entertainment.) Get tickets for Friday's show online at bellsbeer.com, where you can also get info about Kaitlin Rose's Saturday night concert with Brother Hallow at Bell's.
JAM AGAINST THE MAN:
FLIGHT OF NIKO, THE LAKE EFFECTS
CHEAP EMOTION, JAKE KALMINK
JESSICA IN THE RAINBOW
When: 8 p.m. Saturday
Admission: $5
Where: The Upper Room, 1975 Jefferson Ave. SE, Grand Rapids
This "Jam Against the Man" showcase of West Michigan acts is billed as a fundraiser for the Michigan chapter of the American Civil Liberties Union, with five inventive and eclectic bands/artists performing: punk's Flight of Niko, cutting-edge brass pop band Lake Effects, indie-rock/emo's Cheap Emotion, rock singer-songwriter Jake Kalmink (of The Fever Haze) and neo-classical pop's Jessica in the Rainbow.
Doors for the all-ages show open at 7 p.m. Saturday and there's a strict "no booze or drugs" policy. Get more information online here.
TRAPO, MARCH FORTH
BAMFOMANIA, WUZEE
DJ OMEGA SUPREME
When: 9:30 p.m. Saturday
Admission: $5
Where: Founders Brewing Co., Grand Rapids
Young, Madison, Wis., rapper Trapo has quickly earned attention from fans and critics for what's described as "raspy, personal rapping with grittily soulful singing" (PigeonsAndPlanes.com), something evident on his "The Black Beverley Hills" debut. He released "Shade Trees" late last year.
For his Grand Rapids tour stop, Trapo will be joined by West Michigan hip hop heavyweights such as March Forth, Wuzee, Bamfomania and DJ Omega Supreme. Get details online at foundersbrewing.com, where you can also get information about Thursday's free show featuring Nashville Americana/folk-rock outfit Nora Jane Struther & The Party Line with The Bootstrap Boys.
GLOBAL ROOTS MUSIC FESTIVAL
When: 2 p.m. Sunday
Tickets: $8, $20 family pass
Where: Bell's Brewery Eccentric Cafe, Kalamazoo
To say that percussionist Carolyn Koebel (of An Dro) has an insatiable passion for world music of all kinds would be an understatement. Once again, she's organized a family-friendly, educational celebration of sounds and strains from across the globe for this afternoon affair at Bell's Brewery.
Performing will be Michigan Hiryu Daiko (Japanese Taiko drumming), An Dro (Celtic/world music), Temesgen Hussein (traditional Ethiopian music) and the Rhythm Life Collective featuring Kevin Jones & The Rootead Dancers. Get more information online here. Doors open at 1:30 p.m.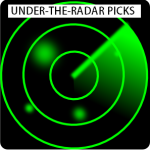 UNDER-THE-RADAR PICKS
Josh Garrels and John Mark McMillan playing Dimnent Memorial Chapel, 277 College Ave. in Holland, 7:30 p.m. Monday, $35 day of show ($25 faculty, $15 students) – Christian music singer-songwriters Josh Garrels, of Indiana, and John Mark McMillan, of North Carolina, wrap up their "Revelators Tour" in Holland as part of the Hope College Concert Series. Both have released several albums, and McMillan has a new single, "Wilderlove."
GZA, Meyhem Lauren and more playing The Pyramid Scheme in Grand Rapids, 8 p.m. Monday, $28 – Yes, GZA (aka Gary Grice, aka The Genius) is legendary as a founding member of hip hop's Wu-Tang Clan. He kicks off Grand Rapids' week of live music with help from Queens-bred Meyhem Lauren and Grand Rapids' own ConvoTronics with DJ Dean Martion and JRob. More info here.
Abram Gunther & The Bear-A-Tones with Conrad Shock & The Noise playing Tip Top Deluxe Bar & Grill in Grand Rapids, 9 p.m. Monday, free – This relatively new Grand Rapids band, Abram Gunther and The Bear-A-Tones, plays folk-rock "with influences from American folk, punk-rock, soul, funk and blues." Also on the bill: Local Spins' emerging artist of the year, Conrad Shock & The Noise. This kicks off a Monday night residency at the Tip Top for Gunther and his crew, making this a weekly must-see affair.
Nathan Kalish playing the Railtown Songwriter Series at Railtown Brewing in Dutton, 9 p.m. Tuesday, free – Billed as an "encore presentation," the Railtown Songwriter Series will spotlight singer-songwriter Nathan Kalish, who's been touring the country behind his latest albums, including Nathan Kalish & The Last Callers' acclaimed 2016 release, "Continental Breakfast of Champions." Details here.
JMM Jazz playing the Black Sheep Baa & Grill at 1642 South Shore Drive in Holland, 7:30 p.m. Wednesday, free – Diego Morales and his talented bunch of West Michigan musicians are celebrating the one-year anniversary of JMM Jazz performing on Wednesday nights at the Black Sheep. The show will feature Morales, Tom Taylor, Chris Corey and Diana VandeWater.
California Guitar Trio playing Jack H. Miller Center for Musical Arts in Holland, 7:30 p.m. Thursday, $10 ($7 students/faculty, $5 children) – This genre-bending trio of guitar whizzes (Bert Lams, Hideyo Moriya and Paul Richards) has impressed audiences far and wide with their top-drawer explorations of rock, jazz, classical and world music since 1991. The band released its latest album, "Komorebi," last year. Get tickets and more information online here.
The Crane Wives playing Bell's Brewery Eccentric Café in Kalamazoo, 9 p.m. Thursday, $10 advance, $12 day of show – Folk-rock in the hands of The Crane Wives is always something to celebrate. The Grand Rapids continues to tour behind its outstanding 2016 release, "Foxlore," and always revs up fans with its energetic performances. Opening the show will be Rebecca Rego & The Trainmen. Get tickets online at bellsbeer.com.
Of All We Cherish EP-Release Show at The Stache inside The Intersection in Grand Rapids, 7 p.m. Saturday, $8 advance, $10 day of show – Muskegon metalcore band Of All We Cherish is set to unleash its new EP this weekend. Also on the hard-rocking bill: Heart at War, The Severed Process, Hollow Front, Northern and Small Town Harlot. By the way, the main showroom on the same night will be hosting East London's TroyBoi, part of the unique producer's "The Mantra Tour." Details about both shows online at sectionlive.com.
ON THE HORIZON
March 5
Paddlebots/Hannah Schroeder/Shorthair Domestics, Tip Top Deluxe
Grand Rapids Symphony, Bach Festival, Grand Rapids Art Museum
Bach Festival, American Guild of Organists, Isabelle Demers, Mayflower Congregational Church
Grand Rapids Youth Symphony & Classical Orchestra, DeVos Performance Hall
Revival of the 80s, Billy's Lounge
Randissimo's Sunday Jazz Jam, SpeakEZ Lounge
Michael McDermott, Seven Steps Up, Spring Lake
Hempy Concert Series: Misuzu Tanaka, Saugatuck Center for the Arts, Saugatuck
Rollie Tussing & Midwest Territory Band, Salt of the Earth, Fennville
The Northern Fires, Arcadia Ales, Kalamazoo
Jazz Brunch/Professional Blues Jam, Old Dog Tavern, Kalamazoo
Michigan Hiryu Daiko/An Dro/Quinn Irish Dancers/Temesgen Hussein/Rhythm Life Collective Featuring Kevin Jones & the Rootead Dancers: Global Roots Festival, Bell's Eccentric Cafe
Driftwood, Sleder's Family Tavern, Traverse City
March 6
Rodney Henry/Western Star, Tip Top Deluxe
Tom Duffield, Old Dog Tavern, Kalamazoo
Shea Lawrence Herdia Trio, Rockwell Republic
March 7
Who Hit John?, The Old Goat
Travis Atkinson/Jake Mellema (of Union Guns), Railtown Brewing Co., Dutton
POPTueK, Billy's Lounge
Bach Festival, Creative Keyboards, Central Reform Church
Pink Martini/China Forbes, DeVos Performance Hall
Plain Jane Glory, Live @ the Walker Library, North Muskegon
March 8
The Crane Wives, Local Spins Live @ SpeakEZ Lounge
Albert Cummings/Jacob Kershaw, Tip Top Deluxe
Fuego, Billy's Lounge
Polyphia/Jason Richardson/Covet, The Stache inside The Intersection
Tom Hagen Trio featuring Rick Reuther, Noto's
Sean Copenhaver, Blue Water Grill
Lynn Thompson, Cedar Springs Brewing Co., Cedar Springs
Bill Ellingboe, Theatre Bar, Grand Haven
Jazz Mix Night, The Union Cabaret & Grille, Kalamazoo
The Sam Pilnick Project, Arcadia Ales, Kalamazoo
March 9
Clap Your Hands Say Yeah/Steady Holiday, The Pyramid Scheme
Evergreen Grass Band/Barbarossa Brothers, Founders Brewing Co.
Josh Abbott Band/William Clark Green/DJ Jay Vee, The Intersection
Squnto/Grimebag/Dissonance/Young Wook, The Stache inside The Intersection
Book of Symbols/Psychiatric Metaphors/The Off White, Mulligan's Pub
Bach Festival, Celebrated Cantatas, Jeanine DeBique (Soprano), Maniaci (Alto), Ross Hauck (Tenor), First United Methodist Church
David Molinari Duo, One Trick Pony
POPTueK, Billy's Lounge
Mark Sala, H.O.M.E. At The B.O.B.
Joe Laureano, Blue Water Grill
JD Eichler/Ruby Rose Fox, Seven Steps Up, Spring Lake
My Thin Place, Sandy Point Beach House
WMU Jazz Orchestra, The Union, Kalamazoo
Homegrown Series and Performance Workshop Hosted by Kaitlin Rose, Old Dog Tavern, Kalamazoo
Fizzle Fried/Hoist/Fried Egg Nebula, Bell's Eccentric Cafe, Kalamazoo
CANCELLED Leon Russell/Katrina Woolverton, Bell's Eccentric Café, Kalamazoo (Leon Russell died Nov. 13. Tickets purchased through TicketWeb will be automatically refunded to your credit card. If you purchased tickets at Bell's General Store, please stop by the store to get a refund.)
March 10
Jimmie Stagger, Billy's Lounge
Adrian Belew Power Trio/Saul Zonana, The Stache inside The Intersection
The Change/Paradise Outlaw, Tip Top Deluxe
Lost System/Choke Chains/Erik Nervous/Spodee Boy, Mulligan's Pub
Kathy Lamar Trio, Noto's
Blammo, H.O.M.E. At The B.O.B.
Drop 35, Grand Woods Lounge
Calvin College, Symphonic Band/Jazz Band, Covenant Fine Arts Center Auditorium
Everett Domeier, Blue Water Grill
The Zannies/Elroy Meltzer, Rockford Brewing Co., Rockford
West Michigan Symphony, "Classical Music for Everyone," Frauenthal Center, Muskegon
The Carl Webb Band, The Alley Door Club, Frauenthal Center, Muskegon
The Turnips, The Mitten Bar, Ludington
Tim Johnson & Co., Portobello, Grand Haven
Refurbished, Kirby House, Grand Haven
Adam Labeaux, Old Boys Brewhouse, Spring Lake
The Mainstays, New Holland Pub on 8th, Holland
Megan Dooley, Millgrove Brewing, Allegan
Tounge and Groove, McDuff's, Wayland
Western Michigan University, Western Invitational Jazz Festival Opening Concert, George Garzone, saxophone, Dalton Center Recital Hall, Kalamazoo
Big Boss Blues Band, The Union, Kalamazoo
Blarney Castle/Goran Ivanovic Trio/Brian Koenigsknecht, Louie's, Kalamazoo
Large Mouth Bass/Willy Wompa/DJs D-Wrex & Dean Martian, Papa Pete's, Kalamazoo
Loverboy, Firekeepers Casino, Battle Creek
38 Special, Four Winds Casino, New Buffalo
The Crane Wives, Rare Bird Brewpub, Traverse City
March 11
Juicy J/Belly/Project Pat, 20 Monroe Live
Bach Festival, Joyful Bach: Choral Celebration, Christ Chapel, Cornerstone University
Organissimo, One Trick Pony
White Rabbit/The JetBeats, Tip Top Deluxe
The Way Down Wanderers/Ghost of Paul Revere, Founders Brewing Co.
Hip Pocket, Billy's Lounge
O DA'Hustla/Manchild/Wu-Zee/7ven, Mulligan's Pub
Conklin Ceili Band/Colin Tobin/The Saltbound, Quinn & Tuite's Irish Pub
John Shea, Noto's
Calvin College, Orchestra Concerto Concert, Covenant Fine Arts Center Auditorium
Mega 80s, The Intersection
Johnnyswim, The Stache inside The Intersection
Soulstice, H.O.M.E. At The B.O.B.
Jim Wood, Blue Water Grill
Edgar Loudermilk Band Featuring Jeff Autry, Zellie's Opry House, Howard City
Tony Reynolds, Portobello, Grand Haven
Refurbished, Kirby House, Grand Haven
A Northern Song, Pigeon Hill Brewing Co., Muskegon
Chris Wiser, Old Boys Brewhouse, Spring Lake
The Rooster, Millgrove Brewing Co., Allegan
Jeff Ward, Saugatuck Brewing Co., Saugatuck
Sir Andrew Schiff, Gilmore Keyboard Festival, Chenery Auditorium, Kalamazoo
Disney – Pixar Ratatouille in Concert, Kalamazoo Symphony Orchestra, Miller Auditorium, Kalamazoo
Western Michigan University, Western Invitational Jazz Festival Closing Concert, University Jazz Orchestra, Dalton Center Recital Hall, Kalamazoo
Copacetiks, Arcadia Ales, Kalamazoo
Delilah DeWylde, The Union, Kalamazoo
Bonehawk/Out/Jake Simmons & The Little Ghosts, Bell's Eccentric Cafe, Kalamazoo
Lollapa-two-za: Hybrid State/Lucious Fox/400 Rabbits/American Arson/Jesse Ray & the Carolina Catfish, Shakespeare's Lower Level, Kalamazoo
Konspiracy Kamp, Louie's, Kalamazoo
Johnnyswim, The Stache inside The Intersection
Sara Hart, St. Patrick's Church, Portland
Little Spooky, North Pier Brewing, Benton Harbor
SOLD OUT 38 Special, Little River Casino, Manistee
SOLD OUT Travis Tritt/Tracy Lawrence, Soaring Eagle Casino, Mt. Pleasant
March 12
Nicole Lee, piano, Grand Rapids Art Museum
Dead Meadow/The Flash Hits/The Howlers, The Pyramid Scheme
Pink Talking Fish, The Stache inside The Intersection
Revival of the 80s, Billy's Lounge
Telemission/FathomXIX/Carl, Tip Top Deluxe
Roger MacNaughton Trio, KDL Sunday Afternoon Live, Cascade Township Library
Randissimo's Sunday Jazz Jam, SpeakEZ Lounge
Josh Rose & The Founding Fathers, Salt of the Earth, Fennville
The Brass Rail, Arcadia Ales, Kalamazoo
Jazz Brunch/Professional Blues Jam, Old Dog Tavern, Kalamazoo
Copyright 2017, Spins on Music LLC