The busy week of live music also boasts the return of Crystal Bowersox, plus Coffin Problem, ConvoTronics, Elephant Revival, Emma Loo & Sam and a Feedback benefit at Founders.
THE BIG LIST: April 3-9
Have concert listings you think deserve to be spotlighted on The Big List? Email date, time, ticket prices, location and details to liz@localspins.com.
LOCAL SPINS WEDNESDAY:
DEVIN & THE DEAD FRETS
When: 8 p.m. Wednesday
Admission: Free
Where: SpeakEZ Lounge, Grand Rapids
As Local Spins recently put it: Devin & The Dead Frets live and breathe rock 'n' roll. Since forming in Wayland several years ago, the West Michigan band has cultivated a devoted audience for its music and energetic performances. They released their debut album last year and are re-emerging on stage after a short winter hiatus, playing the intimate SpeakEZ Lounge for the first time this week. Read more about the band and listen to their music in this Local Spins Artist Spotlight feature.
As always, there are Michigan beer specials on tap for Local Spins Wednesdays – with a portion of April sales going to support WYCE-FM, which starts its spring fund drive later this month – with free parking kitty-corner from SpeakEZ in the lot off Monroe Avenue NW. Local Spins Wednesdays are presented with support from SpeakEZ Lounge, Glave Business Solutions, Division 16 AV, WYCE and Local Spins.
CHICANO BATMAN
When: 7:30 p.m. Thursday
Tickets: $12 advance, $14 day of show
Where: The Stache inside The Intersection, Grand Rapids
California's Chicano Batman, which emits a soulful, psychedelic and tropical sort of vibe, last month released its new album, "Freedom is Free" (which is getting a fair amount of play on WYCE 88.1 FM in Grand Rapids). Bardo Martinez, Eduardo Arenas, Gabriel Villa and Carlos Arevalo released their first album a few years ago and their latest release leans heavily toward soul and R&B. Opening the Grand Rapids show will be special guests 79.5 and SadGirl.
Get tickets for this all-ages show online at sectionlive.com. Doors open at 7 p.m.
DAN + SHAY
When: 8 p.m. Thursday
Tickets: $28-$49.50
Where: 20 Monroe Live, Grand Rapids
Still touring behind their successful sophomore album, "Obsessed," which was released in June 2016, Dan + Shay (aka, Dan Smyers and Shay Mooney) have managed to rack up three Top 30 country hits since 2013, including "Nothin' Like You" and "From the Ground Up," which both went to No. 1 on the U.S. country airplay chart.
They bring their U.S. tour to Grand Rapids, followed by stops in Royal Oak, Milwaukee and Indianapolis. Jackie Lee will open the all-ages show at 20 Monroe Live, with doors opening at 7 p.m. Get tickets online here.
OLIVIA MAINVILLE & THE AQUATIC TROUPE, JACK AND THE BEAR
DELILAH DEWYLDE
When: 9:30 p.m. Thursday
Admission: Free
Where: Founders Brewing, Grand Rapids
From emerging to established, this triple-header of regional acts covers the gamut in terms of American roots music. Holland singer-songwriter Olivia Mainville and her Aquatic Troupe unfurl truly satisfying and distinctive indie-folk, from horn-tinged Gypsy swing to inventive indie-folk-rock, something that earned them a Jammie Award for their 2015 album, "Maybe the Saddest Thing."
For this show, they bring along a group with whom they share members – Southeast Michigan's Jack and the Bear, which recently released its new, somewhat theatrical album, "By the Book: Folklore of Jack and the Bear." And Delilah DeWylde needs no introduction, having established herself long ago as West Michigan rockabilly and honky-tonk queen. Get more info at foundersbrewing.com, where you can also get details regarding Saturday's show featuring three more outstanding Michigan bands: Ben Daniels Band, Bigfoot Buffalo and Big Dudee Roo, $5.
MARGO PRICE
When: 7:30 p.m. Thursday
Tickets: $20 and $25
Where: St. Cecilia Music Center, Grand Rapids
THIS WEEK'S LOCAL SPINS TICKET GIVEAWAY: Congratulations to Local Spins readers Mary Tuttle and Nicholas James Thomasma. They were the first two people to email john@localspins.com with "MARGO PRICE" in the message field to win a pair of tickets to Thursday night's show. Come back next week for another Local Spins ticket giveaway.
Country singer Margo Price turned heads even before releasing her debut solo album, "Midwest Farmer's Daughter," in early 2016. With a vintage feel to her music – influenced by icons such as Emmylou Harris, Dolly Parton, Loretta Lynn and Bonnie Raitt – Price has attracted almost universal critical acclaim with her album hitting No. 1 on the United Kingdom's country chart and No. 10 on Billboard's country chart in the United States. She's also won numerous awards, including the Americana Music Association's emerging artist of the year and the Ameripolitan Music Awards' honky tonk female singer of the year.
She performs at St. Cecilia Music Center as part of the Acoustic Café Folk Series, hosted by Rob Reinhart. Get tickets and details online at scmc-online.org.
CONCERTS UNDER THE STARS:
EMMA LOO AND SAM
When: 7:30 p.m. Thursday
Tickets: $12 advance, $15 day of show
$10 for museum members
Where: Chaffee Planetarium at Grand Rapids Public Museum, Grand Rapids
The Grand Rapids Public Museum at 272 Pearl St. NW wraps up its innovative "Concerts Under the Stars" series being held in the Chaffee Planetarium with the equally innovative Grand Rapids duo Emma Loo and Sam, who incorporate plenty of unusual effects and approaches into their indie-folk music. (Emma Loo is a Jammie Award-winning artist.) The concert also will feature visuals by Nate Eizenga, allowing attendees to "sit back and experience the wonder of the cosmos and the wonder of inspired music."
Get more information online here. Refreshments, beer and other beverages will be available for purchase. Doors open at 6:30 p.m.
KILLSWITCH ENGAGE, ANTHRAX
THE DEVIL WEARS PRADA, JASTA
When: 7 p.m. Friday
Tickets: $32.50-$49.50
Where: 20 Monroe Live, Grand Rapids
Billed as the "Killthrax Tour," this show unites the five-man Grammy-nominated metalcore band Killswitch Engage and longtime thrash metal standard-bearers Anthrax, which released an album last year, "For All Kings," while Killswitch Engage offered "Incarnate." "It's a perfect combination of veteran acts who've transcended the 'trend' periods of their respective genres to emerge as all-time greats," gushed Loudwire.com.
The entourage moves to The Fillmore in Detroit on Saturday. Metalcore outfit The Devil Wears Prada, with Dayton, Ohio roots, and Jasta, who has been with Hatebreed and Kingdom of Sorrow, fill out the bill. Get ticket information online here.
GRAND RAPIDS FILM FESTIVAL:
FASHION & MUSIC FOR FILM SHOWCASE
When: 7 p.m. Friday
Tickets: $10
Where: 900 Grandville Ave. SW, Grand Rapids
This is considered a Grand Rapids Film Festival "signature program" representing the marriage of fashion and music in the film industry. The partnership with Kendall College of Art & Design's Fashion Department had students creating original fashion designs inspired by music videos submitted by musical artists — including Los Angeles hip hop artist Matt Rose (video directed by Virginia Anzengruber) and Grand Rapids hip hop artist AB (Adrian Butler).
Get more information and tickets online here.
JOE SHIELDS
RACHEL LAVEN
BEN DE LA COUR
When: 8 p.m. Friday
Admission: $10
Where: Tip Top Deluxe Bar & Grill, Grand Rapids
With this show, the Tip Top Deluxe Bar & Grill hosts half of the winners of the 2016 Kerrville New Folk competition, including Grand Rapids' own Joe Shields. Once known as Joe Cartoon with millions of YouTube views to his credit, Shields is storyboarding career number two in the Americana singer-songwriter music scene. He was one of six winners out of 600 entries in the 2016 Kerrville event in Texas, giving him a bona fide.
Read more about Shields in this recent Local Spins article. He will be joined by two more musicians who emerged as Kerrville winners last year: San Antonio singer-songwriter Rachel Laven and Nashville based singer Ben De La Cour, who will also grace WYCE's "GR Live" stage at The B.O.B. at noon Thursday. Look for tickets online here.
CRYSTAL BOWERSOX
CHRIS MCMURTRY
When: 8 p.m. Friday
Tickets: $35-$45
Where: Seven Steps Up, Spring Lake
It's easy to forget that it was 2010 when folk singer Crystal Bowersox's clear and convincing voice propelled her to the number two spot on the TV talent show "American Idol." (The winner that year was Lee DeWyze, another veteran of this Spring Lake stage.) Her return to Seven Steps Up on Friday is part of a tour that has the Toledo-area native criss-crossing the country this year.
Joining her Friday will be Americana guitarist Curtis McMurtry, who has a new album out, "The Hornet's Nest." (Grandson of author Larry McMurtry and son of musician James McMurtry, he'll also be in Livonia on Saturday and at Traverse City's Sleder's Family Tavern on Sunday.) A limited number of meet and greet tickets are available for $50. For more information and tickets, check online here.
CONVOTRONICS ALBUM-RELEASE SHOW
When: 9 p.m. Saturday
Tickets: $8 advance, $10 day of show
Where: The Pyramid Scheme, Grand Rapids
Hot Capicola Records and laFEM collectif present the album-release show for Grand Rapids hip hop act ConvoTronics, with special guests Heavy Color, Bevlove, AOK and DJ Dean Martian also on the bill for this 21-and-older show. The ever-inventive ConvoTronics – featuring Cory Harris (4NZIX), Julius Hayes (82) and DJ Dean Martian – has described its approach as "retro futuristic hip hop." The new album, according to the band, is the product of "so much hard work, energy."
Get details online here and you might want to get tickets now because this show is attracting lots of attention.
ULTRAVIOLET HIPPOPOTAMUS
BROCCOLI SAMURAI
When: 8 p.m. Saturday
Tickets: $15
Where: The Intersection, Grand Rapids
Grand Rapids' Ultraviolet Hippopotamus has gone through a variety of changes and ups and downs over the past couple of years, but one thing remains constant: They have a fervent West Michigan fan base that flocks to its shows. The eclectic jam band also is wrapping up work on its next, much-anticipated studio album at River City Studios in Grand Rapids, so folks at this show can expect to hear some material that will appear on that project.
Opening the show will be Cleveland "live jam/electronica" outfit Broccoli Samurai which will help gets things funky and jamming in preparation for UV Hippo's set. Get tickets and more details online at sectionlive.com, including info about the sold-out Pouya and Fat Nick show taking place in The Stache (front lounge) the same night.
FEEDBACK 2017:
THE LEGAL IMMIGRANTS
CONRAD SHOCK & THE NOISE
THE HONEYTONES
When: 4 p.m. Sunday
Admission: $5 donation
Where: Founders Brewing Co., Grand Rapids
This marks the 23rd anniversary of this benefit raising money for Access of West Michigan, a Grand Rapids-based charity that cultivates solutions to poverty – from helping coordinate food pantries for needy families to connecting the impoverished with services to staging poverty simulations. This year's show is a rock 'n' roll affair with Grand Rapids rock bands The Legal Immigrants, Conrad Shock & The Noise (Local Spins' award winner for emerging artist of the year) and The Honeytones (with special guests) performing sets starting in late afternoon.
The event will include a 50-50 raffle; read more about the Feedback benefit later this week at Local Spins and tune in to Local Spins on WYCE at 11 a.m. Friday, when Conrad Shock & The Noise will be the in-studio guests.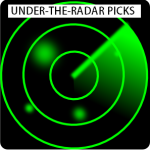 UNDER-THE-RADAR PICKS
Allison Crutchfield and The Fizz playing The Pyramid Scheme in Grand Rapids, 7 p.m. Monday, $14 – Formerly with the pop-punk band P.S. Eliot, Allison Crutchfield recently released her debut solo album, "Tourist in This Town," on Merge Records. The Alabama native and Philly resident brings her band and U.S. tour with Vagabon to The Pyramid Scheme in Grand Rapids. Empath is also on the bill.
Golf Clap, Attak and DJ Party Girl playing The Stache inside The Intersection, 9 p.m. Monday, $10 – This event featuring Detroit house/techno act Golf Clap is not only billed as a birthday bash for The Intersection's Chad Verwey but also a "Trail to the Forest" pre-show for Electric Forest 2017, with attendees getting a chance to win wristbands to the June festival in Rothbury. Doors for the 16-and-older event open at 8 p.m. Details online here.
Funk 'n Punch with The Underground Circus at New Holland Brewing's The Knickerbocker at 417 Bridge St. NW in Grand Rapids, 7:30 p.m. Tuesday, free — The boundary-pushing jazz-rock fusion band The Underground Circus will be delivering performances in the Zeppelin Lounge upstairs at The Knickerbocker the next three Tuesdays. This week, special guest Nick Bracewell will be on drums.
Jason Wheeler of Fauxgrass playing Cedar Springs Brewing Co. in Cedar Springs, 7:30 p.m. Wednesday, free — Mandolinist Jason Wheeler of West Michigan progressive bluegrass band Fauxgrass hosts a night of open bluegrass and folk jamming with fellow musicians.
Jukejoint Handmedowns playing One Trick Pony in Grand Rapids, 8 p.m. Thursday, free — This Grand Rapids-based Americana outfit has a unique, authentic take on the genre. Call 235-7669 for reservations. One Trick follows this on Saturday night with the return of Natchez Trace.
Dirtyphonics, Phiso and Kompany playing The Intersection in Grand Rapids, 9 p.m. Friday, $15 first 200, $20 advance, $25 day of show – Paris, France's Dirtyphonics pumps out "hybrid bass music" with band members Charly, Pitchin and Pho claiming they "don't follow rules, we create them." The group brings its April U.S. tour to Grand Rapids, with Phiso, Kompany, Lady Reign and AdSynth also on the bill. Doors open at 8 p.m. for this 16-and-older EDM show.
Coffin Problem and Glassfield Record-Release Show at The Pyramid Scheme in Grand Rapids, 10 p.m. Friday, $8 – Grand Rapids psychedelic drone rock band Coffin Problem is releasing a new seven-inch record with fellow West Michigan rock band Glassfield. Fronts is also on the bill for this 21-and-older show, with doors opening at 9 p.m. And tune in to Local Spins on WYCE at 11 a.m. Friday when we'll air a new single by Coffin Problem.
JOE vs. Dead Eye Zack, 10 p.m. Friday, Mulligan's Pub, free but donations encouraged — These two bands are going to duke it out on stage with some help from Stubborn Strays, 78 Revolutions Per-Minute, Carmel Liburdi and Shoebox GR. It's all for a good cause: raising money to help Tyler Dykema, who has spinal muscular atrophy, buy a wheelchair-accessible vehicle. Get details on this GoFundMe page.
Desmond Jones playing Tip Top Deluxe Bar & Grill in Grand Rapids, 9 p.m. Saturday, $10 — After a successful East Coast tour, Grand Rapids' Desmond Jones comes home to play one of its favorite venues. Get ready for a heaping dose of funky, jazzy, jam-band fun. Details online here.
Lucky Dutch, The Autumnatic and Jesse Ray & The Carolina Catfish playing Mulligan's Pub in Eastown, 10 p.m. Saturday, free — Here's a local rock show that will crank it up in wall-rattling fashion. Seriously.
Elephant Revival playing Bell's Brewery Eccentric Café in Kalamazoo, 9 p.m. Sunday, $15 advance, $17 day of show – Hailing from Colorado, Elephant Revival mixes a bevy of sounds and styles into its music, including folk, Americana, Gypsy swing, Celtic and more. The band brings its national tour to Kalamazoo, with Dead Horses opening the show. Get tickets and details online at bellsbeer.com.
ON THE HORIZON
April 10
Shea Lawrence Herdia Trio, Rockwell Republic
String Circle, Kent District Library Cascade Township Branch
Charlie Hunter Trio, Tip Top Deluxe
BassBin: Nanno2Hype/Sonnrize, Billy's Lounge
Jazz & Gin Mondays featuring Brad Fritcher's Moods, Long Road Distillers
Hope College Jazz Combos Concert (the Vanguard Ensemble, the Concord Ensemble, the Prestige Ensemble and the Blue Note Ensemble), Jack H. Miller Center, Holland
John Sebastian (of The Lovin' Spoonful), Park Theatre, Holland
Jake Stevens, Gun Lake Casino
Out/Korean Jeans/The Bismarck/The Rutabega, Shakespeare's Lower Level, Kalamazoo
April 11
Funk N Punch, New Holland Brewing The Knickerbocker
Adelitas Way/Caleb Johnson/The Devil's Run/The Missing Letters/Carolina Burn, The Stache inside The Intersection
Grand Rapids Community College Student Composers Forum Concert, Calkins Science Center Auditorium
Take Three Jazz Ensemble, The Grand, Grand Haven
Hope College, Vocal Jazz Concert, Jack H. Miller Center, Holland
A Mays & Blue, Gun Lake Casino
April 12
Brad Fritcher's MOODS, Local Spins Wednesday @ SpeakEZ Lounge
Kishi Bashi/Tall Tall Trees, Calvin College Covenant Fine Arts Center
Dennie Middleton, Blue Water Grill
Feed Me/Attak/Acemyth/Crowd Cntrl, The Intersection
Wally Michaels & Tony Reynolds, The Old Goat
Tom Hagen Trio Featuring Rick Reuther, Noto's
Elroy Metzger, Cedar Springs Brewing, Cedar Springs
Grand Valley State University Concert Band, Performing Arts Center, Allendale
Hope College Jazz Arts Collective/Jazz Combos, Jack H. Miller Center for Musical Arts, Holland
JMM Trio, Black Sheep Baaa & Grill, Holland
GR Symphony, Dogwood Center for Performing Arts, Fremont
Brandon Ward, Gun Lake Casino
Jazz Mix Night, The Union Cabaret & Grille, Kalamazoo
Western Michigan University Piano Recital: Messiaen's "Vingt regards sur l'enfant-Jesus," Dalton Center Recital Hall, Kalamazoo
April 13
Aretha Franklin, DeVos Performance Hall
Marc Cohn, The Acoustic Cafe Folk Series. St. Cecilia Music Center
Kishi Bashi, Calvin College Fine Arts Auditorium
Twiddle/Midnight North, The Intersection
The Expendables/Tribal Theory/RDGLDGREEN, The Stache inside The Intersection
Crystal Garden Featuring Boyd Tinsley of Dave Matthews Band, The Pyramid Scheme
The Drunken Hearts/McLovins, Founders Brewing Co.
Channing and Quinn, One Trick Pony
Plain Jane Glory, Long Road Distillers
Justin Wierenga, Rockford Brewing Co., Rockford
Drew Middleton, Blue Water Grill
John Shea, The Zeppelin Cocktail Lounge inside The Knickerbocker
Wally Michaels & Tony Reynolds, Noto's
Songwriter Night: Conrad Shock and the Noise, Rocky's Bar & Grill
Jesse Ray & the Carolina Catfish/Nick Dittmeier and The Sawdusters, Tip Top Deluxe Bar & Grill
I Believe in Julio/Nathan Kalish, Elk Brewing Grand Rapids
Spirit Week/The QUIRK/Monentai, Mulligan's Pub
African American Art & Music Festival, Grand African American Museum and Archives
Brena, H.O.M.E. At The B.O.B.
Grand Valley State University Jazz Concert, Louis Armstrong Theatre, Performing Arts Center, Allendale
My Thin Place, Sandy Point Beach House, West Olive
Decades. Gun Lake Casino
Western Michigan University 49th Annual Spring Conference on Wind and Percussion Music: Steven Bryant, guest composer/conductor, Miller Auditorium, Kalamazoo
WMU Gold Company II, Dalton Center Recital Hall, Kalamazoo
The Sam Pilnick Project, Arcadia Ales, Kalamazoo
Angela Perley & the Howlin Moons, Bell's Eccentric Cafe, Kalamazoo
Ghost Bunnies/Hemingers/Evolfo, Louie's, Kalamazoo
April 14
"Jesus Christ, Superstar," A Benefit for Girls Rock! Grand Rapids, St. Cecilia Music Center
Trippin Billies: Dave Matthews Band Tribute, 20 Monroe Live
Oso Oso/The Fever Haze/Charles Rogers/Spark Plug, The Upper Room
Tamara Hansson/Charlie Darling/Snooze Cycle, Mulligan's Pub
Sleep Waker/Amoura/Northern/Hollow Front, The Pyramid Scheme
Deep Fall/Bled Life/Dirt Chili/Dead Five/Edge From Falling, The Stache inside The Intersection
HeroBust/Willy Wompa/Super Future, The Intersection
The Jayhawks/Wesley Stace, Wealthy Street Theatre
Sun & Flesh/Knives Are Quiet/Ape Not Kill Ape/Cosmonaut, Tip Top Deluxe
DJ Omego Supreme, Billy's Lounge
Avon Bomb, Grand Woods Lounge
Trilogy, River City Saloon
Electric Red, H.O.M.E. At The B.O.B.
John Shea, JW Marriott
Everett Domeier, Blue Water Grill
The Sonic Pirates, 36th Street Lounge
Brena, The Log Cabin
Drop 35, Woody's Press Box
Kathy Lamar Trio, Noto's
Gordon Thayer, Shots On The River, Belmont
Sam N Eye, EB Coffee & Pub, Caledonia
Grand Valley State University Symphonic Wind Ensemble, Performing Arts Center, Allendale
TFDI, Seven Steps Up, Spring Lake
Jaded 8, Jack's Waterfront Bistro + Bar, Spring Lake
Gabrial James, Odd Side Ales, Grand Haven
Wally Michaels & Tony Reynolds, Portobello, Grand Haven
Elroy Meltzer, Our Brewing, Holland
The Crave Wives, New Holland Brewing Pub of 8th, Holland
Westside Soul Surfers, The Alley Door Club, Frauenthal Center, Muskegon
John Sanger/Jedi Mind Trip, Gun Lake Casino
Classics Uncorked, Kalamazoo Symphony Orchestra, Kalamazoo Institute of Arts, Kalamazoo
Llewellyn Sanche-Werner, The Gilmore, Wellspring Theater, Kalamazoo
The Class Acts Album Release/Saxsquatch & Bridge Band/Purple Lemurs, Bell's Eccentric Cafe, Kalamazoo
Western Michigan University Guest Artist Recital: Joe Alessi, trombone, Dalton Center Recital Hall, Kalamazoo
90s Dance Party With Fool House, Shakespeare's Lower Level, Kalamazoo
DC-90, McDuff's, Wayland
Michael Angelo Batio/Dark Triology/Dr. Scary, The Music Factory, Battle Creek
April 15
Sound Tribe Sector 9, 20 Monroe Live
Parachute/Kris Allen, The Pyramid Scheme
The Ragbirds, Founders Brewing Co.
Electric Fusion Project: Jeff Haas/Don Julin/Jack Dryden/Randy Marsh, One Trick Pony
Dopapod/Big Sherb/Flexadecibel, The Intersection
Kennedy Jones and Phase One/DJ D-Wrex/Frybread Power, The Stache inside The Intersection
Second Echo/Moto/Falter Boy, Mulligan's Pub
Reggae Springfest 2017: Devon Brown/Di Maschine/Bunny Jackson, Billy's Lounge
The JetBeats/Penthouse Sweets, Tip Top Deluxe
Roberta Lee, Blue Water Grill
Palomino Blonde, River City Saloon
Astro Jackson, Back Forty Saloon
The Rock Show, H.O.M.E. At The B.O.B.
Blue Soul Express, Shots On The River, Comstock Park
Rocket 8, Rogue River Tavern, Rockford
John Shea, Noto's
Brena, The Log Cabin
Drop 35, Woody's Press Box
Kristen Kuiper, Lake Michigan Sports Bar
Grand Valley State University Symphony Orchestra Concert, Performing Arts Center, Allendale
Steve Pesch, Millgrove Brewing, Allegan
Wally Michaels & Tony Reynolds, Portobello, Grand Haven
Clusterpluck/The Smokin Dobroleles, Park Theatre, Holland
Marquita Bernard/Jedi Mind Trip, Gun Lake Casino
Matt Williams, Unruly Brewing Co., Muskegon
Sweet Water Warblers, Seven Steps Up, Spring Lake
Classics On Tap, Kalamazoo Symphony Orchestra, Bell's Eccentric Cafe, Kalamazoo
Western Michigan University School of Music, The Union Cabaret & Grille, Kalamazoo
WMU Student Composers IV, Dalton Center Recital Hall, Kalamazoo
Emmett O'Hanlon, Acorn Theater, Three Oaks
Chris Kushman, McDuff's, Wayland
Alden Nash Band, Reds Sports Bar & Grill, Middleville
SOLD OUT Pam Tillis/Lorrie Morgan, Little River Casino, Manistee
America/Christopher Cross, Soaring Eagle Casino, Mt. Pleasant
April 16
Mike Frost & Mike Hyde, JW Marriott
Great Lake Swimmers/Brooke Annibale, Founders Brewing Co.
Jesse Ray & the Carolina Catfish, Steel Cat Bar
River Rogues Dixieland Jazz Band, Harmony Hall
Jazz Brunch, The Old Goat
Randy Marsh/Robin Connell & Friends, SpeakEZ Lounge
Joy Ike, Salt of the Earth, Fennville
Coty Bouchard, Gun Lake Casino
Jack Adams, Arcadia Ales, Kalamazoo
Irish Music Jam, Boatyard Brewing, Kalamazoo
Copyright 2017, Spins on Music LLC