Old Crow Medicine Show, Electric Six, Mystic Braves, Gnash, Lindsay Beaver, Molly, Sweet Water Warblers, August, Hill People, Guitar UP fill out a hefty concert week. And win tix to Molly's EP-release show.
THE BIG LIST: June 17-23
Be sure to check the list of Michigan Music Festivals, because we update it frequently. For a complete list of free outdoor summer concerts, browse the "Free Summer Community Concerts" page at Local Spins. For concerts at commercial and nonprofit venues, see "Summer Concert Series @ Venues."
Support our coverage of
West Michigan's music scene
View an expanded list of upcoming shows at West Michigan venues at The REALLY Big List at Local Spins.
Have concert listings you think deserve to be spotlighted? Email date, time, ticket prices, location and details to liz@localspins.com.
TUESDAY
JOSH GROBAN
CHRIS BOTTI
When: 7:30 p.m. Tuesday
Tickets: $53-$203
Where: Van Andel Arena, Grand Rapids
Josh Groban brings his "Bridges" tour to Grand Rapids in support of his eighth studio album of the same name. Groban boasts four solo albums that are certified multi-platinum and was named the No. 1 best-selling artist in the United States in 2007. He also has almost 50 movie and TV soundtrack credits to his name, while continually releasing new music.
Well-known trumpeter and composer Chris Botti, meanwhile, is a Grammy Award winner, taking home hardware for Best Pop Instrumental for his album "Impressions." Get tickets online here.
MYSTIC BRAVES
FYRRH
When: 8 p.m. Tuesday
Tickets: $15 advance, $17 day of show
Where: The Pyramid Scheme, Grand Rapids
NOTE: The Pyramid Scheme is offering free tickets to this Tuesday show on Monday in the front bar. The bar opens at 4 p.m. Monday and patrons just need to ask the bartender for Mystic Braves tickets.
Los Angeles garage rockers Mystic Braves will make a stop in Grand Rapids in support of their new album released in April, "The Great Unknown." With sounds reminiscent of the psychedelic 1960s, Mystic Braves started out as a hobby, but turned into something much more.
Opening up for the band will be Grand Rapids' own Fyrrh. This show is 21-and-older and tickets are also available here.
Official Sponsor of The Big List Concert Guide
WEDNESDAY
LINDSAY BEAVER
JAMES REESER & THE BACKSEAT DRIVERS
When: 7 p.m. Wednesday
Tickets: $10
Where: Tip Top Deluxe Bar & Grill, Grand Rapids
Soul-singing drummer from Halifax, Nova Scotia, Lindsay Beaver will pay a visit to Grand Rapids, bringing an energizing set full of R&B, rock 'n roll, blues and more. Her punk-energy and soulful intensity is sure to make for an exciting night.
Opening up the night will be James Reeser & the Backseat Drivers, a West Michigan blues band that's getting set to release a new album. This show is 21-and-older and tickets are available here.
LOCAL SPINS WEDNESDAY:
THE HILL PEOPLE
When: 8 p.m. Wednesday
Admission: Free
Where: SpeakEZ Lounge, Grand Rapids
It's the SpeakEZ Lounge debut of a band that first made a big splash in Grand Rapids in the early 1980s. The Hill People – fiddler Bob Goodman, banjoist/guitarist Duncan McMillan, guitarist/mandolinist Tom DeVries and upright bassist John Vrieling – are back, playing bluegrass music melded with gypsy jazz, old timey folk, swing, rock, Celtic and world music. Come celebrate the reunion of this classic GR band, with all the stories and humor that go along with it.
Read more about the band in this Local Spins Artist Spotlight feature.
Local Spins Wednesdays are presented by Local Spins, SpeakEZ Lounge, North Coast Guitar Company and WYCE, with Michigan beer specials on tap and free parking in the small city lot to the south on Monroe Avenue NW (kitty-corner from SpeakEZ) or in the Sixth Street Park lot to the north. (The Hill People also play Creston Brewery on Sunday.)
THE SWEET WATER WARBLERS
MEGAN DOOLEY
When: 8 p.m. Wednesday
Tickets: $18 advance, $23 day of show
Where: Bell's Eccentric Café, Kalamazoo
After five years of playing together whenever windows of time simultaneously open up in their extremely busy, respective schedules, Michigan's favorite female super group — comprising Lindsay Lou, Rachael Davis and May Erlewine — is heading into the studio this fall to record their first full-length album together.
Each member of the trio has a busy summer ahead with solo projects, but first, The Sweet Water Warblers are set to hit the Mitten's roads for four shows this week, beginning with a near sold-out show in the back room at Bell's Eccentric Café in Kalamazoo. Following that show, the trio will head to Tecumseh for a free concert in the park Thursday night and then is off to the U.P. for a pair of shows in Hancock and Crystal Falls this weekend. Read more about The Sweet Water Warblers on Tuesday at Local Spins.
Opening on Wednesday night is Kalamazoo's own "first lady of music" Megan Dooley. The show is partially seated, with seats available on a first-come, first-served basis. Doors open at 7 p.m. For more information, visit bellsbeer.com.
THURSDAY
BIG HEAD TODD & THE MONSTERS
TOAD THE WET SPROCKET
When: 6 p.m. Thursday
Tickets: SOLD OUT
Where: Frederik Meijer Gardens & Sculpture Park, Grand Rapids Township
A double bill featuring two of the 1990s's favorite alternative acts, Wednesday night's show at Meijer Gardens will feature bands celebrating the 30th anniversary of their respective debut releases. Alternative blues rockers Big Head Todd & The Monsters have gone on to release 10 more studio albums (including 2017's "New World Arisin") since they first put "Another Mayberry" out into the world, but they remain most well-known for early 1990s hits such as "Sister Sweetly," "Bittersweet" and "It's Alright."
Toad The Wet Sprocket, meanwhile, boasts five studio albums since 1989's "Bread & Circus" and just one since "Coil" came out in 1997. Remembered for early-mid 1990s hits such as "Walk on the Ocean," "All I Want," "Fall Down" and "Something's Always Wrong," Glen Phillips and company can be expected to have Meijer Gardens audience members on their feet singing along all night.
Read the Local Spins interview with Big Head Todd front man Todd Park Mohr from last year. Doors open at 5 p.m. Folk duo Freddy & Francine opens the show.

RAY VOLPE & UBUR
WRECKNO, BREAD N BUTTER
When: 9 p.m. Thursday
Tickets: $16 advance, $18 day of show
Where: The Stache inside The Intersection, Grand Rapids
Ray Volpe is an electronic music producer hailing from Charlotte, N.C., who's all about taking creative risks and pushing the envelope of popular electronic music to gain a foothold in a saturated market. His "A Wholesome Gathering" tour sees the rising star teaming up with Fountain Valley, Calif., bass music artist Maxwell "UBUR" Hadden.
Local support comes from "queer bass music" artist Wreckno and Bread N Butter. Doors open at 8 p.m. Get tickets online here.
CHARLOTTE BLUEGRASS FESTIVAL:
DOYLE LAWSON & QUICKSILVER
LONESOME RIVER BAND
RUSSELL MOORE & IIIrd TYME OUT
When: Thursday-Saturday
Tickets: $75 weekend; $25-$30 daily
Where: Eaton County Fairgrounds, Charlotte
For 47 years, the Charlotte Bluegrass Festival has celebrated the acoustic splendor of bluegrass music in its many forms and in a charming manner. This year's event features headlining sets by Doyle Lawson & Quicksilver, Russell Moore & IIIrd Tyme Out and Lonesome River Band, as well as performances by a host of other acts, including Full Cord, The Journeymen, Crabgrass, Michigan Mafia String Band, New County Grass and more. And as organizers put it, there will will also be "some of the best parking lot pickin'" around.
The Eaton County Fairgrounds in Charlotte are about 60 miles southeast of Grand Rapids. Get more information and a full schedule at charlottebluegrassfestival.com.
FRIDAY
OLD CROW MEDICINE SHOW
CHARLIE WORSHAM
When: 7 p.m. Friday
Tickets: SOLD OUT
Where: Meijer Gardens, Grand Rapids Township
They're back at Meijer Gardens. Nashville string band Old Crow Medicine Show has toured the world with its Grammy-winning music (which, of course, includes that monstrously successful rendition of "Wagon Wheel") and scored another No. 1 spot on the Billboard Bluegrass chart with its latest album, 2018's "Volunteer."
Charlie Worsham gets the show started on Friday, with gates opening at 5:45 p.m.
VALENTIGER
HANDGRENADES
BLANCA LUZ, LEGUME
When: 8 p.m. Friday
Tickets: $7 advance, $10 day of show
Where: The Stache inside The Intersection, Grand Rapids
Three-piece, pop-hued rock 'n' roll band Valentiger from Grand Rapids will put on a hometown show along with fellow regional acts: Rock, garage and pop-rock outfits HandGrenades from Detroit, and Blanca Luz and Legume from West Michigan.
This show is all ages and tickets can be found here.
GUITAR UP!
THE MADEIRA
THE TROUBADOURS
When: 8 p.m. Friday
Tickets: $10
Where: Bell's Eccentric Café, Kalamazoo
The nearest sand and (Great Lakes) surf may be nearly an hour away, but that doesn't stop Guitar UP! from spitting out some of the best surf music around from right at home in Kalamazoo. With an EP already in their back pockets, guitarist brothers Jay and Shawn Gavan, drummer Bryan Heany and bassist Mark Duval are celebrating the release of their first full-length LP, "Western Pacific," Friday night at Bell's.
Indianapolis surf acts The Madeira and The Troubadours will open the show. All three bands and more will also appear Saturday at Tip Top Deluxe Bar and Grill's 8th Anniversary Surf Spectacular in Grand Rapids. (Details about that below.) Doors for Friday's show in Kalamazoo open at 7 p.m. For more information, visit bellsbeer.com.
MOLLY EP RELEASE SHOW
THE GO ROUNDS
When: 9 p.m. Friday
Tickets: $20
Where: Upstairs at Creston Brewery, Grand Rapids
LOCAL SPINS TICKET GIVEAWAY: Congratulations to Local Spins readers Sherry Tubbs and Rebecca Donald. They were the first two people to email john@localspins.com with "MOLLY" in the message field and won tickets to Friday's show. Check The Big List every week for your chance to win concert tickets.
Molly Bouwsma Schultz, aka Molly, has assembled a special night to celebrate release of her solo EP and the video for her single, "Shine." Not only has the soulful Grand Rapids pop singer secured Kalamazoo's psychedelically groovy The Go Rounds to open the evening, the band will also perform as her backing band during the show, which takes place in the "Golden Age" (the second-floor event space at Creston Brewery).
The Go Rounds, by the way, also have a brand new album they're promoting, "Wherever You May Be." Doors open at 8 p.m. Get more details online here.
AUGUST
TALK RADIO
KICKBALL FOREVER
When: 9:30 p.m. Friday
Admission: Free
Where: Creston Brewery, Grand Rapids
August celebrates release of its first album, "Bloom," at Creston Brewery. The band has been diligently crafting this album for months. The Grand Rapids group unfurls soul-pop, meaningful lyrics, heated guitar solos and an engaging stage presence. Keyboard player Olivia Vargas writes the songs, while the band arranges them.
August will be joined by Grand Rapids' Talk Radio, a blues rock trio formed a year-and-a-half ago and led by singer Patty PerShayla, who's also a folk-rock solo artist. Kickball Forever will be jamming the night away, too, with its fresh indie math rock. The show will kick off at 9:30 p.m. Get tickets and more information online here.
KALAMAZOO IRISH FEST:
WHISKEY BEFORE BREAKFAST
FONN MOR, CROSSBOW
THE BARLEY SAINTS
When: 4:30 p.m. Friday, 11 a.m. Saturday
Tickets: $8 Friday, $10 Saturday
Where: Old Dog Tavern, Kalamazoo
Whiskey Before Breakfast will kick off the 19th Annual Kalamazoo Irish Fest at 5 p.m. Friday with the first of two weekend performances at The Old Dog Tavern. The Dog will once again be home inside and out to bagpipes, Celtic dancers, vending, traditional and modern Irish music alike Friday night and Saturday from 11 a.m. to 1 a.m.
Other musical acts over the weekend include Fonn Mor, Leprecons, The Quinn School of Irish Dance, Kennedy's Kitchen, The Bog Road, An Dro, CrossBow, The Barley Saints, Peat in the Creel, The Crossroads Fiddlers, The Uneven Ground Traditional Celtic Band and Kalamazoo Pipe Band. For a complete schedule, visit the event Facebook page and website kalamazooirish.org. Tickets are $8 for Friday and $10 for Saturday. Kids age 13 years and under are free with an adult.
SATURDAY
GRAND RIVER WATER FESTIVAL
When: Noon-9:15 p.m. Saturday
Admission: Free
Where: Riverside Park, Monroe Avenue NW, Grand Rapids
It's back for another year, celebrating protection of Michigan's water resources with a full day of regional music along the Grand River in Grand Rapids. Kicking off with a "Dance of Universal Peace," the entertainment at the Grand River Water Festival kicks off at 1 p.m. with Nicholas James Thomasma and Alex Austin, followed by Aspen Jacobsen, Jahshua Smith, Nobody's Darlin', Dede & The Dream, Drew Nelson, Hawks and Owls String Band and finally, at 8 p.m., the dance-inducing Jive at Five.
The event also features speakers, information booths, vendors and more. Get the lowdown at grandriverwaterfestival.org.
Read more about the Grand River Water Festival later this week at Local Spins and tune in to Local Spins on WYCE (88.1 FM) at 11 a.m. Friday when the reunited Nobody's Darlin' and festival organizer Bruce Ling will be the special in-studio guests.
FOUNDERS FEST:
GOV'T MULE, MACY GRAY
TOOTS & THE MAYTALS
THE WAR & TREATY
LADY ACE BOOGIE
FBC ALL-STARS
When: 3-11 p.m. Saturday
Tickets: $40 advance ($25 mug club)
$45 day of show
Where: Outside Founders Brewing Co., Grand Rapids
The 12th year of this mammoth Grand Rapids street party hosted by Founders shapes up as perhaps the best yet. Headlined by Southern rock/blues jam band Gov't Mule (9:15 p.m.), led by guitarist Warren Haynes, the 2019 lineup for Founders Fest is as diverse as it is impressive.
Formed in the 1960s, legendary reggae band Toots & The Maytals (7:45 p.m.) will precede Gov't Mule on stage, right after R&B/soul singer Macy Gray (6:15 p.m.), a Grammy-nominated artist who we're told will "likely be performing songs from her latest album, 2018's "RUBY," plus some old favorites like the triple-platinum hit "I Try" and the tender, orchestral,"First Time."
To up the ante further, Michigan rising stars The War & Treaty (4:45 p.m.) will regale its home-state fans with the fiery and soulful roots music that's gained them national and international attention since the Albion-based group burst onto the scene a couple of years ago. And per usual, Founders' own FBC All-Stars (3:45 p.m.) will play a set of rousing covers, right after Grand Rapids hip hop artist Lady Ace Boogie kicks things off at 3 p.m. Get more details online at foundersbrewing.com.
TIP TOP 8th ANNIVERSARY:
THE CONCUSSIONS
GUITAR UP
THE MADEIRA
When: 3 p.m. Saturday
Tickets: $15
Where: Tip Top Deluxe Bar & Grill, Grand Rapids
Celebrate the Tip Top Deluxe Bar & Grill's eighth anniversary with this "Surf Spectacular" featuring six retro-rocking bands. Grand Rapids' The Concussions have cultivated a devoted audience for insanely catchy surf-guitar romps issued by the masked marauders Dick Chiclet, Matt Mason, Claude Nine and Billy Vits. Also on the bill: Kalamazoo's Guitar UP, a retro/modern surf band that's celebrating release of new album "Western Pacific." Incredible surf band The Madeira, Shadows tribute band The Troubadours from Indianapolis, The Cocktail Preachers and 13 Tikis will also join in the fun.
The Surf Spectacular showcase is a 21-and-older show. Get tickets and more information at ticketweb.com.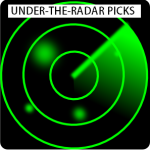 UNDER-THE-RADAR PICKS
Joseph Herbst playing at New Holland Brewing's The Knickerbocker in Grand Rapids, 6 p.m. Tuesday, free — Saxophonist, composer and band leader Joseph Herbst from Asheville, N.C., will perform at the jazz showcase for the first stop on his 2019 tour.
Get more information about Herbst online.
Matt Brewer, Paul Brewer, Robin Connell, Benje Daneman, Tim Froncek, Mike Hyde and Tom Lockwood playing the Aquinas Jazz Camp Faculty Concert at Kretchmer Recital Hall in Grand Rapids, 7:30 p.m. Wednesday, free — As part of the annual Aquinas Jazz Camp, these immensely talented jazz players (and Aquinas faculty) will strut their stuff. Matt Brewer, a world-renowned jazz bassist who has performed with Antonio Sanchez, Ben Wendel, and Gonzalo Rubalcaba, is teaching camp in Grand Rapids for the last time, and his father, Paul Brewer, is retiring. That makes this a special event because it's uncertain when Matt Brewer might be back in Grand Rapids again.
Double Grave, Cult of Lip and Tambourina bring dream pop, raucous vibe to Shakespeare's Lower Level, 9 p.m. Wednesday, $5 — Kalamazoo's hometown dreampop faves Tambourina welcome a pair of Minneapolis bands to town in fellow shoegazers Double Grave and the hard-rocking Cult of Lip.
Mark Lavengood Band playing 7 Monks Taproom in Grand Rapids, 7 p.m. Thursday, free – Mark Lavengood brings his bluegrass-driven guitar and resonator guitar wizardry to 7 Monks with help from his instrumentally adroit musical pals.
Nicholas James Thomasma performing at One Trick Pony Grill & Taproom in Grand Rapids, 8 p.m. Thursday, free – A Grand Rapids institution of sorts, guitarist-singer Nicholas James Thomasma brings his earthy and honest blend of folk rock to the One Trick Pony.
On The Line, Autumn's Fall, Spike The Media and No One Important, 9 p.m. Thursday, Mulligan's Pub, free – A great night of alternative rock from local Michigan bands at this 21-and-older show. Rockford's On The Line and Muskegon's Spike The Media bring innovative prog rock complemented by Battle Creek's alt-rock Autumn's Fall and the debut of emo Grand Rapids band No One Important.
Jesse Ray & The Carolina Catfish playing Allegan's Rollin' on the River series in downtown Allegan, 7 p.m. Friday, free – Positively Allegan presents the rockabilly, raw rock and blues sizzle of the Grand Rapids duo Jesse Ray & The Carolina Catfish for this show on the riverfront. Food and drinks are available for purchase starting at 6 p.m.
Bigfoot Buffalo bids farewell in a show at Tip Top Deluxe Bar & Grill in Grand Rapids, 9 p.m. Friday, $5 – As Grand Rapids roots rock jam band Bigfoot Buffalo puts it: "We've had so much fun playing for you all over the past five years. But new journeys and adventures are taking us in different directions, and we've decided on taking an indefinite hiatus." Dan Rickabus is also on the bill for this show.
Asamu Johnson & the Associates of the Blues bringing authentic blues to Billy's Lounge in Grand Rapids, 9:30 p.m. Friday, $5 – This 21-and-older show features Asamu Johnson and his unique and talented band that have performed all across this nation, dedicated to keeping blues alive. Doors open at 8 p.m.
Gnash playing The Stache inside The Intersection in Grand Rapids, 7:30 p.m. Saturday, $20 advance, $25 day of show – Hip hop artist, producer and singer-songwriter Gnash brings his "The Broken Hearts Club" tour to Grand Rapids, still touring behind his debut album, "We," which followed release of his debut EP back in 2015. Also on the bill for this all-ages show: Anna Clendening.

Electric 6, Kyle Shutt and Brother Adams playing The Pyramid Scheme in Grand Rapids, 8 p.m. Saturday, $13 advance, $15 day of show – Detroit's Electric 6 brings its wild, dance-punk and alt-rock back to Grand Rapids for another genre-blending display, with Kyle Shutt and Brother Adams also on the bill.
Battle of the Boy Bands, Boy Band Review at 20 Monroe Live in Grand Rapids, 8 p.m. Saturday, $15-$25 – Get your boy-band pop fix in this tribute show and dance party, with DJ Choff also on the bill.
Earthwork Music Sunday Showcase at The Livery to feature Graham Parsons and Mike Savina of The Go Rounds, 7 p.m. Sunday, $10 suggested donation — Art meets activism once again in Benton Harbor as The Livery hosts a special show featuring the twangy, psychedelic sounds of The Go Rounds stripped down for a special performance that will benefit Earthwork Music Collective's nonprofit arm "Title Track." For more information, visit liverybrew.com.
Set It Off with special guests Emarose, Broadside and Lizzy Farrall playing Elevation inside The Intersection in Grand Rapids, 6 p.m. Sunday, $19 advance and $22 day of show — Set It Off brings its aggressive form of rock to Grand Rapids, touring behind "Midnight." Alternative rock band Emarose will open the show. Broadside, a pop punk band from Virginia and rock singer Lizzy Farrall will also perform.
Steven Page Trio playing Seven Steps Up in Spring Lake, 7 p.m. Sunday, SOLD OUT — Former frontman of Barenaked Ladies, Steven Page leads his trio through music from Barenaked Ladies as well as songs from his solo catalog.
Aaron Jonah Lewis playing Salt of the Earth in Fennville, 6 p.m. Sunday, $15 — Based in Detroit, award-winning multi-instrumentalist Aaron Jonah Lewis is a bluegrass whiz who's played festivals across the globe and who also has appeared on albums showcasing bluegrass, old time music, jazz and Turkish classical music.
---
MICHIGAN MUSIC FESTIVALS
June 20-22
Charlotte Bluegrass Festival
Eaton County Fairgrounds, Charlotte
http://www.charlottebluegrassfestival.com/
June 20-23
Cedar Polka Festival
Tennis Courts, Cedar
http://www.cedarpolkafest.com/
June 21-22
Summer Solstice Jazz Festival
Downtown East Lansing
https://www.eljazzfest.com/
June 21-23
Sol of the Lost Tamarack
Wolverine
https://www.facebook.com/tamaracksol/
June 21-22
Bay City Country Music Festival
Wenonah Park, Bay City
https://www.facebook.com/events/125196458375294/
June 22
Founders Fest
Grandville Avenue SW, Grand Rapids
https://foundersbrewing.com
June 22
Grand River Water Festival
Riverside Park, Grand Rapids
http://grandriverwaterfestival.org/
June 22
Alpena Blues Festival
Alpena County Fairgrounds, Alpena
https://www.alpenablues.org/
June 22
CANCELED Three Stacks Fest
South Washington Avenue, Lansing
https://www.threestacksfest.com/
THIS WEEK'S OUTDOOR COMMUNITY CONCERTS
(In Alphabetical Order by City Name)
June 21 – Jesse Ray & the Carolina Catfish, Allegan
June 17 – Igniter, Belding
June 21 – The Lazy Leprechauns (Celtic), Big Rapids
June 23 – The Brenda Loomis Band, Canadian Lakes
June 20 – Schlitz Creek, Dowagiac
June 17 – Matt Gabriel Trio, East Grand Rapids
June 18 – Chris Wiser & Andy Frisinger, Grand Haven
June 20 – Paddy's Cure, Celadon, Grand Rapids
June 20 – Max Lockwood, Relax At Rosa, Grand Rapids
June 19 – Disney Magic, Hastings City Band, Hastings
June 21 – Hastings Heartbeat Zydeco, Hastings
June 21 – The Insiders (Tom Petty tribute), Hastings
June 21 – Blue Water Ramblers, Kollen Park, Holland
June 20 – Typo, Felt Mansion, Holland
June 20 – Moon Shot, Hudsonville
June 19 – So Long Belladonna, Kalamazoo
June 21 – Kristen Kuiper, Kalamazoo
June 20 – That Beatles Thing, Kentwood
June 20 – Blue Soul Express, Lowell
June 18 – Westside Soul Surfers. Montague
June 21 – Jan James & Bri Baron, Muskegon
June 20 – Michiana Metro Lighthouse Chorus, Niles
June 21 – Hi Infidelity, Niles
June 23 – Yolonda Lavender, Oshtemo
June 23 — Shout (The Beatles tribute), Parchment
June 18 – Harper & Midwest Kind, Rockford
July 18 – The Dacia Bridges Project, South Haven
June 19 – Dennie Middleton & Friends Dueling Pianos, Sparta
June 17 – Scott Veenstra w/ Ramona Collins, Walker
June 18 – Ray Watkoski & Family, Wyoming
OUTDOOR CONCERTS AT VENUES
June 19 – Jennifer Westwood & the Handsome Devils, Garage Bar & Grill Block Party
June 20 – Big Head Todd and the Monsters + Toad the Wet Sprocket SOLD OUT, Frederik Meijer Garden Outdoor Amphitheater
June 21 – Old Crow Medicine Show SOLD OUT, Frederik Meijer Garden Outdoor Amphitheater
June 19 – The JetBeats/Cannon, WLAV Summertime Blues, Deltaplex Arena Parking Lot, Walker
June 22 – The Moxie Strings, Lavender Hill Farm, Boyne City
---
THE REALLY BIG LIST, PLUS SHOWS ON THE HORIZON
Monday, June 17
BassBin: PRIM/Rickey Hydrogen, Billy's Lounge
St. Joe Jack/The Leftovers/Left Hand Link, Tip Top Deluxe Bar & Grill
John Shea, Rockwell Republic
Travis Swanson Trio, Long Road Distillers
JGJ, The Score
Tony Halchak (3 p.m.), Cedar Springs Brewing Company, Cedar Springs
Steve Michaels, Boatwerks Waterfront Restaurant, Holland
Tom Duffield, Old Dog Tavern, Kalamazoo
Tuesday, June 18
Josh Groban/Chris Botti, Van Andel Arena
Mystic Braves/Fyrrh, The Pyramid Scheme
Joseph Herbst, New Holland Brewing's The Knickerbocker
Black Magic Flower Power, Garage Bar & Grill
Oregon Dream Child, The Score
Flatland Grip, Cedar Springs Brewing Company, Cedar Springs
Jake Stevens, Rogue River Tavern, Rockford
In The Blue Jazz Ensemble/GVSU Jazz Jam, DeHop's Brewing Co. & Café, Walker
Ernie Clark & the Magnificent Bastards, Park Theatre, Holland
Michael Brooks, Boatwerks Waterfront Restaurant, Holland
The New Standard, The Grand Bar, Grand Haven
Vincent Hayes, The Lake House, Muskegon
Beer City Saxes, 920 Watermark, Muskegon
Michael J. Howe Band, Lucky's Roadhouse, Wayland
Devon Yeider, The Union Cabaret & Grille, Kalamazoo
Jake Ford, Malleable Brewing Co., Albion
Wednesday, June 19
The Hill People: Local Spins Wednesday @ SpeakEZ Lounge
Cabildo: WGVU Pop Up Series, The Pyramid Scheme
Lindsay Beaver/James Reeser & the Backseat Drivers, Tip Top Deluxe Bar & Grill
River North Jazz, The Old Goat
Astro Jackson, The Score
Matt Brewer/Paul Brewer/Robin Connell/Benje Daneman/Tim Froncek/Mike Hyde/Tom Lockwood: Aquinas Jazz Camp Faculty Concert, Kretchmer Recital Hall, Aquinas College Art and Music Center
Beveridge Brothers Band, Flamingo Lounge
Tom Hagen Trio featuring Rick Reuther, Noto's Italian Restaurant, Cascade
Versus, Cedar Springs Brewing Company, Cedar Springs
Brandon Ward, Nick Fink's, Comstock Park
Ivan Akinsiima, Mizu Sushi, Holland
The Sweet Water Warblers, Back Room @ Bell's Eccentric Café, Kalamazoo
WMU Jazz Students, The Union Cabaret & Grille, Kalamazoo
Double Grave/The Cult of Lip/Tambourine, Shakespeare's Lower Level, Kalamazoo
Michael McIntosh (5:30 p.m.), Potter's Lounge @ Four Points Sheraton, Kalamazoo
Out Of Favor Boys, O'Duffy's Pub, Kalamazoo
Terry Lower Trio, Clara's On The River, Battle Creek
Allman Betts Band/Stoll Vaughan, Acorn Theater, Three Oaks
Clear Heels, Northern Natural Apple Hollow, Manistee
Thursday, June 20
Big Head Todd & The Monsters/Toad the Wet Sprocket, Meijer Gardens
Ray Volpe & Ubur/Wreckno/Breadn Butter, The Stache @ The Intersection
The Holy Warheads/Devin & the Dead Frets/Head, Founders Brewing Company
Nicholas James, One Trick Pony
Peat in the Creel, Creston Brewery
On The Line/Autumn's Fall/Spike The Media/No One Important, Mulligan's Pub
Right Side Up, The Score
Mark Lavengood Band, 7 Monks Taproom
Under the Radar: Davey/Amy Love & The Stoney Mountain Men/The Blue Pines, Gipper's Bar & Restaurant
Laura Bennett/Mark Kahny, Zeppelin Lounge @ New Holland Brewing
Serita's Black Rose, JT's Pizza & Spirits
Carl Webb Band, Cedar Springs Brewing Company, Cedar Springs
Kevin & Racquel Viilo, Nick Fink's, Comstock Park
Nate Holley, Itty Bitty Bar, Holland
Holland Symphony Orchestra with Helen Welch, Eldean's Boat Shed, Holland
Gabrial James, Saugatuck Brewing Company, Douglas
Steve Talaga Trio, Sandy Point Beach House, West Olive
Steffan Copenhaver, Kirby House, Grand Haven
Mary Rademacher Reed Trio, 18 Amendment Spirits Co., Muskegon
Front & Center, Gun Lake Casino, Wayland
Ain't Dead Yet, The Dock at Bayview, Gull Lake
Michael Palascak, Shakespeare's Lower Level, Kalamazoo
Sweet Diezel Jenkins, Wings Event Center, Kalamazoo
Terry Lower Trio, Clara's On The River, Battle Creek
Friday, June 21
Old Crow Medicine Show, Meijer Gardens
Valentiger/HandGrenades/Blanca Luz/Legume, The Stache @ The Intersection
1969 Tribute Show, The Pyramid Scheme
Bigfoot Buffalo (farewell show)/Dan Rickabus, Tip Top Deluxe Bar & Grill
August (album release)/Talk Radio/Kickball Forever, Creston Brewery
Elijah Russ, Garage Bar & Grill
Asamu Johnson & the Associates of the Blues, Billy's Lounge
The Gates At Midnight/Necrophilians/The Divine Evolution, Mulligan's Pub
Azz Izz, H.O.M.E. at the B.O.B.
Conestoga, Bobarino's Pizzeria, The B.O.B.
Trilogy, The Score
Beer For Breakfast, Log Cabin
Project 90, River City Saloon
Entourage, JW Marriott
John Shea Trio, Rendezvous Lounge @ Amway Grand Plaza Hotel
Jake Stevens, Blue Water Grill, Belmont
Sonimanic, Shots on the River, Belmont
Kathy Lamar Trio, Noto's Italian Restaurant, Cascade
The Shagwells, Itty Bitty Bar, Holland
Robert Rolfe Fedderson (5 p.m.)/Serita's Black Rose (10 p.m.), New Holland Brewing's Pub On 8th, Holland
Rebekah Rhys, Hops At 84 East, Holland
Funny Girls/Mimi Gonzalez/Delilah DeWylde, Park Theatre, Holland
Lighting Matches, Saugatuck Brewing Company, Douglas
Mary Rademacher Reed, 18th Amendment Spirits Co., Muskegon
Coty Bouchard, Dockers Fish House, Muskegon
Aedan McCauley, Smash Wine Bar + Bistro, Muskegon
Jorge Federico Osario, pianist, Great Lakes Center for the Arts, Petoskey
Crazy Mic, McDuff's Bar & Grille, Wayland
Rick & Krystal Dutkiewicz, Hilliard's Corner Lounge, Wayland
Kevin Schaffer/Jedi Mind Trip, Gun Lake Casino, Wayland
Whiskey Before Breakfast (5 p.m.)/Kennedy's Kitchen (7 p.m.)/Fon Mor (9 p.m.)/Leprecons (11 p.m.): Kalamazoo Irish Festival, Old Dog Tavern, Kalamazoo (June 21-22)
Guitar Up! (album release)/The Madeira/The Troubadours, Back Room @ Bell's Eccentric Cafe, Kalamazoo
Child Bite/Actor-Observer/Drink Their Blood/Andor/Lucius Fox, Shakespeare's Lower Level, Kalamazoo
Kit LaBlanc & Bob DeYoung, Potter's Lounge, Four Points Sheraton, Kalamazoo
Jeff Mueller, Louie's Trophy House, Kalamazoo
Sudden Rage, JB's Whiskey Creek, Springfield
Tony Fields & Doug Decker, The Dock at Bayview, Richland
Fete de la Musique, Malleable Brewing Co., Albion
David Ryle, Riviera Theater, Three Rivers
The Last Gasp Collective, The Livery, Benton Harbor
Doors Of Chicago, Acorn Theater, Three Oaks
Scott Stapp, Silver Creek Event Center, Four Winds Casino, New Buffalo
Saturday, June 22
Boy Band Review, 20 Monroe Live
Gov't Mule/Toots and the Maytals/Macy Gray/The War and Treaty/FBC All-Stars/Lady Ace Boogie: Founders Fest, Founders Brewing Company
gnash/Anna Clendening, The Stache @ The Intersection
Electric 6/Kyle Schutt/Brother Adams, The Pyramid Scheme
The Hip Pocket, Billy's Lounge
InGhosts/Vestigial/Age of Aletheia/City State, Mulligan's Pub
The Concussions/Guitar Up/The Madeira/Cocktail Preachers/The Troubadors/13 Tikis, Tip Top Deluxe Bar & Grill
Sleeping Gypsies, Creston Brewery
Pice Project, River City Saloon
InGhosts/Vestigial/Age of Aletheia/City State, Mulligan's Pub
Moto/Emma Lou & Sam/Maggie May, Garage Bar & Grill
Soulstice, H.O.M.E. at the B.O.B.
The Sleeping Gypsies, Creston Brewery
Tweed & Dixie, Back Forty Saloon
Third Coast Gypsy Jazz, The Old Goat
Three's A Crowd, The Score
Entourage, Rendezvous Lounge @ Amway Grand Plaza Hotel
Noel Webley Trio, JW Marriott
Heather Bartman Band, The Iron Well
Bucket O Maybes, Red's @ Thousand Oaks, Northview
Mike McIntosh, Blue Water Grill, Belmont
Sue, Bier Distillery, Belmont
Paris Blue, Shots on the River, Belmont
John Shea Trio, Noto's Italian Restaurant, Cascade
Marlane Lewis, Trail Point Brewing, Allendale
Marquita Bernard, Ridge Cider Co., Grant
Dean Allrick Jazz Piano, What Not Inn, Fennville
The Soods, Virtue Cider, Fennville
St. Joe Jack, Saugatuck Brewing Company, Douglas
DC-90, The Butler, Saugatuck
Weezil Malone Band, The Sand Bar, Saugatuck
All In, Itty Bitty Bar, Holland
Matt Gabriel (5 p.m.), New Holland Brewing's Pub On 8th, Holland
Annagail, Waverly Stone Gastropub, Holland
Bakker/Hanegraff, Hops At 84 East, Holland
Zion Lion, Sandy Point Beach House, West Olive
Political Lizard, Grand Armory Brewing, Grand Haven
Project 90, The Kirby House, Grand Haven
Jan James, Summerfest, Muskegon
Kristen Kuiper, Pigeon Hill Brewing Company, Muskegon
Big Love Band, Dockers Fish House, Muskegon
Jake Stevens, McDuff's Bar & Grille, Wayland
Still Rain Band/Atomic Radio, Gun Lake Casino, Wayland
Typo/Hairmania, JB's Whiskey Creek, Springfield
The Crossroads Fiddlers (12:30 p.m.)/Jim Spalink (2 p.m.)/Uneven Ground (2:30 p.m.)/The Bog Road (3:30 p.m.)//Peat in the Creel (4:30 p.m.)/Whiskey Before Breakfast (5:30 p.m)/An Dro (6:30 p.m.)/Peat in the Creel (7:30 p.m.)/Crossbow (10 p.m.)/The Barley Saints (11 p.m.): 19th Annual Kalamazoo Irish Fest, Old Dog Tavern, Kalamazoo
The Gotobeds/No Bails, Back Room @ Bell's Eccentric Cafe, Kalamazoo
Dale Wicks, Potter's Lounge, Four Points Sheraton, Kalamazoo
Duffield-Caron Project, Old Dog Tavern, Kalamazoo
Mississippi Heat, Acorn Theater, Three Oaks
The Good, The Band and The Blues, Czar's 505, St. Joseph
Paddlebots, The Livery, Benton Harbor
Big Boss Band, Black River Tavern, South Haven
MJ Live (Michael Jackson tribute), Four Winds Casino Silver Creek Event Center, New Buffalo
JR Clark and the All Star Blues Mob/Risque Band, Round Barn Winery Distillery Brewery, Baroda
Sunday, June 23
Mike Frost & Mike Hyde (11 a.m.), JW Marriott
Set It Off/Emarose/Broadside/Lizzy Farrall, Elevation @ The Intersection
The Hill People, Creston Brewery
River North Jazz (11 a.m.), The Old Goat
Randy Marsh & Friends, SpeakEZ Lounge
Livin' The Dream, The Score
Jim Spalink (12:30 p.m.), Cedar Springs Brewing Company, Cedar Springs
Jack Leaver, Bostwick Lake Inn, Rockford
Root Doctor, Dockers Fish House, Muskegon
Jake Stevens, Kirby House, Grand Haven
SOLD OUT Steven Page Trio, Seven Steps Up, Spring Lake
Plain Jane Glory: Merchants & Makers, Holland Civic Center, Holland
Rachel Curtis, Boatwerks Waterfront Restaurant, Holland
Aaron Jonah Lewis, Salt of the Earth, Fennville
The Bootstrap Boys, Red Dock, Douglas
Dale Wicks, Hilliard's Corner Lounge, Wayland
Asamu Johnson & the Associates of the Blues, Gun Lake Casino, Wayland
Buckcherry/Joyous Wolf, The Music Factory, Battle Creek
AD3 Acoustic Trio/Typo, Round Barn Winery Distillery Brewery, Baroda
ON THE HORIZON
Monday, June 24
Shawn Mendes, Van Andel Arena
Blue Oddity, Tip Top Deluxe Bar & Grill
BassBin: Elemnt/Klees (Elektricity), Billy's Lounge
Great Scott, The Score
John Shea, Rockwell Republic
In The Blue, Long Road Distillers
Liz Longley, Seven Steps Up, Spring Lake
Samantha Parks, Boatwerks Waterfront Restaurant, Holland
Graham Parsons & Mike Savina: Earthwork Sunday Showcase, The Livery, Benton Harbor
Benny Poole, Malleable Brewing Co., Albion
Tuesday, June 25
Broadway Grand Rapids, "Anastasia," DeVos Performance Hall (June 25-30)
Hillsong United, Van Andel Arena
Versus, Cedar Springs Brewing Company, Cedar Springs
Joe Laureano, Rogue River Tavern, Rockford
In The Blue Jazz Ensemble/GVSU Jazz Jam, DeHop's Brewing Co. & Café, Walker
Robin Connell & Paul Brewer Quartet, 1st Street Beach, Manistee
Vincent Hayes, The Lake House, Muskegon
The New Standard, The Grand Bar, Grand Haven
Sweet Lou & the Savages, Boatwerks Waterfront Restaurant, Holland
Michael J. Howe Band, Lucky's Roadhouse, Wayland
Devon Yeider, The Union Cabaret & Grille, Kalamazoo
Wednesday, June 26
Brena, The Score
River North Jazz, The Old Goat
Hazy Past: Block Party, Garage Bar & Grill
Beveridge Brothers Band, Flamingo Lounge
Tom Hagen Trio featuring Rick Reuther, Noto's Italian Restaurant, Cascade
Flatland Grip, Cedar Springs Brewing Company, Cedar Springs
Everett Domeier, Nick Fink's, Comstock Park
Terrapin Flyer (Grateful Dead tribute)/Melvin Seals, Park Theatre, Holland
Ivan Akinsiima, Mizu Sushi, Holland
Oatbran Boys/Tommy Foster: Grand Opening Celebration, The Playhouse at White Lake (formerly Howmet), Whitehall
Joey Harkum, Back Room @ Bell's Eccentric Cafe, Kalamazoo
Ian Stewart, Potter's Lounge, Four Points Sheraton, Kalamazoo
Terry Lower Trio, Clara's On The River, Battle Creek
Thursday, June 27
The Brandino Extravaganza/Ma Baker (9:30 p.m.)/Boulevards (12:30 a.m. June 28), Founders Brewing Company
Hyryder, The Stache @ The Intersection
lovelytheband/New Dialogue/latewaves, Elevation @ The Intersection
Seraphim/Hollow Front/Boys Of Fall/Bilmuri/Red Handed Denial, The Pyramid Scheme
Brant Satala, One Trick Pony
You And Them/Meat Jelly/No Love Dog/Paper Lanterns, Mulligan's Pub
Alayna Plews/Justin Wierenga: Prohibition Music Series, Creston Brewery
Frog and the Beeftones, The Score
Laura Bennett/Mark Kahny, Zeppelin Lounge @ New Holland Brewing
Isaac Berkowitz, Zoko 822
Mark Dupree, JT's Pizza & Spirits
Michael McIntosh, Nick Fink's, Comstock Park
Kevin Schaffer, Cedar Springs Brewing Co., Cedar Springs
Kyle Brown, Saugatuck Brewing Company, Douglas
Thomas Comerford (7 p.m.), Virtue Cider, Fennville
Nate Holley, Itty Bitty Bar, Holland
Checkers Morton, Sandy Point Beach House, West Olive
The Contenders, Seven Steps Up, Spring Lake
Front & Center, Gun Lake Casino, Wayland
Matt Landon, The Union Cabaret & Grille, Kalamazoo
Jon Stickley Trio, Back Room @ Bell's Eccentric Cafe, Kalamazoo
Sparrows/The Drowned God/Lenore Cult/Upright Ape, Shakespeare's Lower Level, Kalamazoo
Edye Evans Hyde Trio, Clara's On The River, Battle Creek
Robin Connell & Paul Brewer Quartet, Cadillac Rotary Performing Arts Pavilion, Cadillac
Friday, June 28
Def Leggend (Def Leppard tribute), 20 Monroe Live
Sean Kelly Of The Samples, The Pyramid Scheme
Barrel Bones/Melissa Dylan/George Naughton, Tip Top Deluxe Bar & Grill
Jason Eller, Garage Bar & Grill
Deadlight Holiday/The Positive/Ellie Blackout, Mulligan's Pub
Grand Rapids Soul Club, Billy's Lounge
Boy From School/Michigan Left, Creston Brewery
Tell Yo Mama, H.O.M.E. at the B.O.B.
Lushh, Bobarino's Pizzeria, The B.O.B.
Toby Bresnahan (5 p.m.), Flanagan's Irish Pub (June 28-29)
Decades, River City Saloon
The Moonrays, Rocky's Bar & Grill
Three's A Crowd, The Score
Mark Proulx, Blue Water Grill, Belmont
Moonshot, Shots on the River, Belmont
John Shea Trio, JW Marriott
Kathy Lamar Trio, Noto's Italian Restaurant, Cascade
Hattrick, Log Cabin
Nicole Frost Trio, Rendezvous Lounge, Amway Grand Plaza Hotel
Rock Shop, Itty Bitty Bar, Holland
Hey Marco! (Steely Dan tribute), Park Theatre, Holland
Lexi Adams (5 p.m.)/Chris Michels Band (10 p.m.), New Holland Brewing's Pub On 8th, Holland
Nate Holley, Hops At 84 East, Holland
Sean McDaniel, Saugatuck Brewing Company, Douglas
Easy Listening Jazz, Sandy Point Beach House, West Olive
JMM Jazz, Porto Bello, Grand Haven
Nicholas James Thomasma, Grand Armory Brewing, Grand Haven
Steffan Copenhaver, Kirby House, Grand Haven
Third Coast Gypsy Jazz Trio, 18th Amendment Spirits Co., Muskegon
Janey & the Houserockers, Dockers Fish House, Muskegon
Carl Webb & Tom Hull, Smash Wine Bar + Bistro, Muskegon
Robin Connell & Paul Brewer Quartet, Rambadt Park, Reed City
Gabrial James, Hilliard's Corner Lounge, Wayland
All In, McDuff's Bar & Grille, Wayland
Kein Viilo/Karma Committee, Gun Lake Casino, Wayland
Lipstick & Whiskey/Allie Garland & Awesome Sauce, JB's Whiskey Creek, Springfield
Edye Evans Hyde Trio, Clara's On The River, Battle Creek
Age Of Aletheia/Pyretta Blaze/Select 22/Anastaci, The Music Factory, Battle Creek
Project 90, Back Room @ Bell's Brewery, Kalamazoo
Adventures With Vultures/Carrie McFerrin & Co., Old Dog Tavern, Kalamazoo
Tony Fields & Doug Decker, Potter's Lounge, Four Points Sheraton, Kalamazoo
Jeff Mueller, Louie's Trophy House, Kalamazoo
Sam Cooper/Matt Jones/Rachele Eve/Brian Koenigsknecht: Songwriter Round, Back Room @ Louie's Trophy House, Kalamazoo
Luke Lenhart Duo, Final Gravity Brewing, Kalamazoo
Max Lockwood, Riviera Theater, Three Rivers
Bill German, author, "Under Their Thumb," about The Rolling Stones, Acorn Theater, Three Oaks
Sugarland/Eli Young Band, Soaring Eagle Casino, Mt. Pleasant
3 Years Hollow/Elisium, Round Barn Winery Distillery Brewery, Baroda
The Devil Elvis Show: Summerfest, Malleable Brewing Co., Albion
The Whistle Stop Revue, Northern Natural Apple Hollow, Manistee
Saturday, June 29
Made In America (Toby Keith tribute): The Road to Faster Horses, 20 Monroe Live
As Am I/Visk Mono/It's The Band/Deep Red/Elijah Nuru, The Pyramid Scheme
Tomas Esparza Blues Band, Garage Bar & Grill
Chloe Kimes, Creston Brewery
DJ Money Mike's Birthday Bash, Billy's Lounge
J.Rob/WuZee/Leaf Set/Shamar Alef/Mavimarx, Mulligan's Pub
Sonimanic, H.O.M.E. at the B.O.B.
Matt Brewer/Paul Brewer/Robin Connell/Benje Daneman/Tom Froncek/Mike Hyde/Tom Lockwood: Aquinas Jazz Camp Faculty Concert, Kretchmer Recital Hall, Art & Music Building, Aquinas College
Toby Bresnahan (5 p.m.), Flanagan's Irish Pub
Bari Lee Band, The Score
Whiskey Bound, Log Cabin
The New Standard, JW Marriott
Edye Evans Hyde, Rendezvous Lounge @ Amway Grand Plaza Hotel
Divided They Fall/SleepSafe/Ellie Blackout, Rocky's Bar & Grill
Brad Fritcher's Moods, Zeppelin Lounge @ New Holland Brewing's The Knickerbocker
Kyle Brown, Ridge Cider Co., Grant
Bill Ellingboe, Blue Water Grill, Belmont
Outbreak, Shots on the River, Belmont
John Shea, Noto's Italian Restaurant, Cascade
131 Band/Michigan String Mafia/Steve Reidz & Friends/Amperage/The Next/Jon Lip & Jacks Label Maker/Alternative Route: Bands & Brews, Red's Sports Bar & Grill, Middleville
Dean Allrick Jazz Piano, What Not Inn, Fennville
Downers Groove, Saugatuck Brewing Company, Douglas
Big Lake Trio, The Butler, Saugatuck
Karizma Band: Tejano Night, Park Theatre, Holland
Fusion, Itty Bitty Bar, Holland
Randy Johnson, Waverly Stone Gastropub, Holland
Coty Bouchard (5 p.m.), New Holland Brewing's Pub On 8th, Holland
Pocket Mouse, Hops At 84 East, Holland
Big Trouble Blues, Great Legs Winery Brewery Distillery, Holland
Zion Lion, Sandy Point Beach House, West Olive
Blue Jay Bridge, Kirby House, Grand Haven
Peter Asher & Jeremy Clyde, Seven Steps Up, Spring Lake
Burnaround, Dockers Fish House, Muskegon
Sierra Shame/Avon Bomb, Gun Lake Casino, Wayland
SOLD OUT Built To Spill, Beer Garden @ Bell's Eccentric Cafe, Kalamazoo
Highsteppin' Playboys, Old Dog Tavern, Kalamazoo
Carrie McFerrin & Matthew Borr, Potter's Lounge, Four Points Sheraton, Kalamazoo
After Ours/Trapp Rabbit, Final Gravity Brewing, Kalamazoo
The Complication/Deepfall/19TilDawn/Autumns Fall/Two Faced Wilson, The Music Factory, Battle Creek
Mark Ficks Music, Round Barn Winery Distillery Brewery, Baroda
Dominic & Rachael Davis, The Livery, Benton Harbor
Heartache Tonight (The Eagles tribute), Acorn Theater, Three Oaks
New Brew, JB's Whiskey Creek, Springfield
Slavistar: Summerfest, Malleable Brewing Co., Albion
Project 90, Sandbar, Ludington
Robin Connell & Paul Brewer Quartet. Wenger Pavilion, Baldwin
"Million Dollar Quartet," Great Lakes Center for the Arts, Petoskey (June 29-July 1)
Max & Ruth Bloomquist/Karen & Eric Smith/Mike Snell/Tommy Foster, Justin Avdek & Scott Nesbit (The FAN Club), The Playhouse at White Lake, Whitehall
Sunday, June 30
Sarah Shook & The Disarmers, Founders Brewing Company
The Krank Daddies/Ernie Clark & the Magnificent Bastards, Tip Top Deluxe Bar & Grill
Edison Kitt & the Strangers/Megan Dooley, Creston Brewery
Greg Miller (10 a,m,), JW Marriott
River North Jazz (11 a.m.), The Old Goat
Randy Marsh & Friends, SpeakEZ Lounge
Brad Fritcher's Moods/Sexy List & Hot Beats, Mexicains Sans Frontieres
Oxymorons, The Score
Kathy Ford, Bostwick Lake Inn, Rockford
Brena, Dockers Fish House, Muskegon
Robin Connell & Paul Brewer Quartet. Gull Landing, Pentwater
Mike McIntosh, Kirby House, Grand Haven
Sutton James Papanikolas, Boatwerks Waterfront Restaurant, Holland
The Accidentals/The Crane Wives/Olivia & the Aquatic Troupe/Oh Brother, Big Sister/Political Lizard: All Star Jan Session (benefit for cancer patient Jan Kautman), Park Theatre, Holland
Full Cord, The Red Dock, Douglas
Cousin Curtiss, Salt of the Earth, Fennville
Wayland/Blackfront Ink, The Music Factory, Battle Creek
Coty Bouchard, Hilliard's Corner Lounge, Wayland
Crossroads, Gun Lake Casino, Wayland
Steve Michaels/Them Guilty Aces, Round Barn Winery Distillery Brewery, Baroda
Bonnie Koloc/Don Stille/Elliot Delman/Ed Holsten: Birthdays Concert, Acorn Theater, Three Oaks
"Million Dollar Quartet," Great Lakes Center for the Arts, Petoskey (June 29-July 1)
Copyright 2019, Spins on Music LLC