Cabildo, Last Gasp Collective, Tom Hymn, Breathe Owl Breathe and more pump up the festival bill in early November, but the big news is it's no longer a house concert event. See details, the full lineup.
For six years, Grand Rapids' Lamp Light Music Festival has captivated fans with its intimate shows in Eastown living rooms and basements, with concertgoers strolling from cozy house to house for a weekend of diverse regional music.
Support our coverage of
West Michigan's music scene
Year 7 will be different.
Organizers have announced that Lamp Light will no longer host performances in homes, shifting the main stage to Wealthy Theatre, with other concerts held in the theater's micro-cinema, Wealthy Theatre Annex and four other public spaces: The Sparrows Coffee Tea & Newstand, Woosah Printshop & Outfitters, Squibb Coffee & Wine Bar and Wikiwiki Poke Shop. The festival takes place Nov. 2-4.
"This year, we will not be hosting concerts in houses. We felt that it was important to become accessible and inclusive as we grow and evolve as an organization and this was one way that we could do that," insisted John Hanson, who's long helped coordinate the festival.
"We are not worried about people being unhappy because of our choice to become more inclusive. By hosting music in public spaces, we are able to welcome many more demographics including people with disabilities. And as we continue to grow in our seventh year, we felt that this was an important decision, allowing us to more effectively fulfill our mission to engage and inspire people through music."
The move certainly should ease crowding in some of the small spaces that previously hosted performances, especially with a lineup this year that includes popular acts such as Kalamazoo's Last Gasp Collective and Yolonda Lavender, Grand Rapids' Cabildo, northern Michigan's Breathe Owl Breathe and Oakland's Sugar Candy Mountain.
The diverse 2018 roster of more than 30 performers also includes Dos Santos, Bill MacKay, Bong Wish, Tom Hymn's Early Magic Marathon, Madelyn Grant, Majetich, Maddie Jackson, Sofie Jane, Wisp, Seth Beck, Saltbreaker, Los Gold Fires, DaveKevinAdam, Van Rios, Hoom, Meadow Maker, Turtledoves and Wooden Rings.
Tickets go on sale today (Friday, Oct. 11) and are available online at grcmc.org. Pre-sale weekend tickets are $35, with regular weekend tickets $40. Daily tickets are $20 Friday, $25 Saturday and $10 Sunday.
It remains to be seen whether fans who appreciated the unusual, intimate nature of a house-concert "festival" will balk at the move, but Hanson said it's just part of growing and improving the event.
"Who can be unhappy about live music and being in a culture which values and respects it? It's a beautiful thing, whether it's one-on-one performance in a small space or in a beautiful historic theatre full of other listeners," he suggested.
"We realized that houses were limiting and we opted to try something new this year, and we are excited to continue growing as an organization."
The 2018 festival will also include a "Story Hour" by The Moth's Patti Wheeler and a Creative Process panel discussion.
Get more info and a full schedule at lamplightmusicfestival.com.
Check out Local Spins coverage of Lamp Light 2017 here: Lamp Light Music Festival 2017: An uncommon, copacetic and cozy glow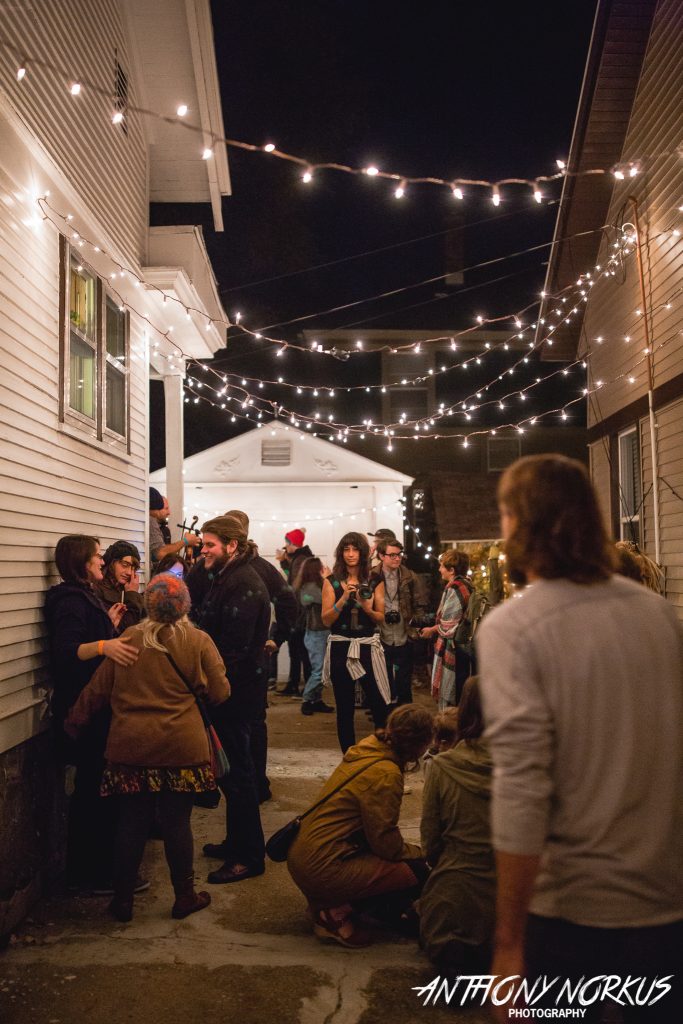 Copyright 2018, Spins on Music LLC