The last big festival week of the summer boasts tour stops by State Champs, San Fermin, P.O.S, Apocalypta, Elliott Brood, Marisela, Ben Sollee, riveting local shows, the Cottage Bar Chili Cook-Off and The Knickerbocker's first birthday. Plus a ticket giveaway for Nick Moss.
THE BIG LIST: Sept. 11-17
For an expanded list of upcoming shows at more than 160 West Michigan venues, check out The REALLY Big List at Local Spins. Have concert listings you think deserve to be spotlighted? Email date, time, ticket prices, location and details to liz@localspins.com.
OF MONTREAL
SHOWTIME GOMA
NANCY FEAST
When: 8 p.m. Wednesday
Tickets: $23 advance, $25 day of show
Where: The Pyramid Scheme, Grand Rapids
Every time Of Montreal stops in West Michigan, it's a glorious stage spectacle. This deliciously inventive outfit led by Kevin Barnes spans the musical universe – from psychedelically experimental pop to dance-hued funk and glam rock. The band released its 13th studio album, "Aureate Gloom," in 2015, then followed up quickly with "Innocence Reaches" in 2016 and the "Rune Husk EP" earlier this year.
Also on the bill: Showtime Goma and Nancy Feast. Get more online at pyramidschemebar.com.
LOCAL SPINS WEDNESDAY:
COLD MOUNTAIN CHILD
BRIAN KOENIGSKNECHT
When: 8 p.m. Wednesday
Admission: Free
Where: SpeakEZ Lounge, Grand Rapids
This is "Kalamazoo Night" for Local Spins Wednesday at SpeakEZ Lounge. The musicians in Cold Mountain Child – Tyler Bradley, David Spalvieri-Kruse, John Krieder and Shane Carlson – consider themselves "aural architects creating earthy folk tunes with psychedelic whispers and heady groove." The psychedelic indie-folk outfit is making its SpeakEZ Lounge debut.
So is Kalamazoo singer-songwriter Brian Koenigsknecht, who just released a powerful new solo album, "From the Shallows to the Deep." He'll open the evening with assistance from a special guest: Michael Beauchamps of the award-winning Red Tail Ring. Read more about this acoustic folk and Americana artist in this Local Spins Artist Spotlight feature.
As always, there will be Michigan beer specials on tap and there's parking across the street off Monroe Avenue NW. Local Spins Wednesdays are presented by Local Spins, SpeakEZ Lounge, Glave Business Solutions and WYCE.
GRETA VAN FLEET, WELLES
When: 8 p.m. Thursday
Tickets: SOLD OUT
Where: The Stache inside The Intersection, Grand Rapids
Few Michigan bands have gotten a bigger buzz as of late than Greta Van Fleet, a hard-rocking bunch that hails from Frankenmuth, of all places, and draws comparisons to such legendary groups as Led Zeppelin. As they put it: "Firing twin barrels of arena-rock muscle and moving melodies, Greta Van Fleet is a modern rock 'n' roll band rooted in the genre's strongest traditions: super-sized hooks, raw riffage and the sweeping vocals of a frontman who was born to wail."
No wonder this show sold out. The band released a debut four-song EP, "Black Smoke Rising," earlier this year, topping iTunes charts in America and Canada. Doors open at 7 p.m.
FUNTCASE, PHISO
When: 9 p.m. Thursday
Tickets: $14 first 100, $20 advance, $25 day of show
Where: The Intersection, Grand Rapids
English dubstep and drum-and-bass producer FuntCase (James Hazell) kicks off his U.S. tour with Phiso in Grand Rapids, following up the Michigan show with tour stops in Florida, Texas and beyond (and masked as usual). Phiso, meanwhile, is a Canadian producer who "makes loud noises that people listen to."
Also on the bill for this main showroom concert: Frybread Power and Lady Reign. This is a 16-and-older show; doors open at 8 p.m.
ALLEGAN COUNTY FAIR:
THOMAS RHETT, MORGAN WALLEN
When: 7 p.m. Thursday
Tickets: $55-$80 plus gate admission and parking
Where: Allegan County Fairgrounds, Allegan
ALABAMA
JOHN MICHAEL MONTGOMERY
When: 7 p.m. Friday
Tickets: $25-$70 plus gate admission and parking
Where: Allegan County Fairgrounds, Allegan
Get ready for country music for the concerts in the waning days of the 2017 Allegan County Fair. Thomas Rhett Atkins has had an amazing 10 singles spun off of his two CDs, "It Goes Likes This" from 2013 and "Tangled Up" in 2015. Seven singles made No. 1 on the Country Airplay chart. Just this month, he released his third CD, "Life Changes" which could give country music its first No. 1 album on the Billboard 200 this year. Morgan Wallen, who you may remember from TV Show "The Voice" in 2014, opens.
Friday's headliner is southern rock blockbuster Alabama. Randy Owen, Jeff Cook and Teddy Gentry are cousins from, yup, Alabama who first hit the country scene in the 1970s and kept up their hit machine into the 1990s. They reformed in 2010, after a seven-year hiatus, and have been making music since then. In April, Gentry announced that he has Parkinson's disease. Opener John Michael Montgomery has had numerous singles in the Billboard country charts.
Get more info and ticket links at allegancountyfair.com.
MICHIGAN IRISH MUSIC FESTIVAL
STONE CLOVER, LUNASA
THE MOXIE STRINGS
THE ELDERS, WE BANJO 3, CARA DILLON
PEAT IN THE CREEL, GOITSE
RUTH & MAX BLOOMQUIST
When: Thursday-Sunday
Tickets: $5 (Thursday only)-$40 (4-day pass), at the gate only
Where: Heritage Landing, Muskegon
It's not St. Paddy's Day, but there must be at least one Irish saint among the 50-plus whose Feast Days coincide with the Michigan Irish Musical Festival in downtown Muskegon. The stocked musical line-up includes Lunasa, Stone Clover, We Banjo 3, Cara Dillon, The Elders, Goitse, Seamus Kennedy, Peat In The Creel and Moxie Strings, many of them well-known to West Michigan audiences, plus a host of other musicians whose presentations range from traditional to contemporary.
See the schedule online here.
MAMA JUKE, TRIPPO
JESSE RAY & THE CAROLINA CATFISH
BRAD FRITCHER'S MOODS
MELOPHOBIX, COSMIC KNOT
When: 4 p.m. Friday
Admission: Free
Where: New Holland Brewing's The Knickerbocker, 417 Bridge St. NW, Grand Rapids
New Holland's impressive The Knickerbocker facility on Grand Rapids' West Side celebrates its first "beerthday" this week, so the brewery and brewpub are celebrating with a special anniversary party that boasts performances by a half-dozen bands, special beer releases and "gin galore." Performing will be New York bluegrass/Americana/New Orleans-flavored Mama Juke, Grand Rapids' Trippo, featuring members of the Ultraviolet Hippopotamus jam band, Jesse Ray & The Carolina Catfish, Brad Fritcher's MOODS, Melophobix and Cosmic Knot. Music starts at 5:30 p.m.
(Mama Juke also plays Founders Brewing on Thursday night.) Get more info about The Knickerbocker party online here.
THE ROOSEVELTS
When: 8 p.m. Friday
Tickets: $20 advance, $30 day of show
Where: Seven Steps Up, 116 S. Jackson St., Spring Lake
Nashville's The Roosevelts bring their national tour to Seven Steps Up in Spring Lake for their only Michigan show. The "harmony-driven American rock" band "with a '70s sensibility" revolves around the duo of Jason Kloess and James Mason who carved out a niche in Austin, Texas, before moving to Music City.
They released the album, "The Greatest Thing You'll Ever Learn," in 2016. Get tickets and details online at pindropconcerts.com.
EARTHWORK HARVEST GATHERING:
SETH BERNARD, JOSHUA DAVIS
THE GO ROUNDS, THE CRANE WIVES
MAY ERLEWINE, VESPRE, BIG DUDEE ROO
APPLESEED COLLECTIVE, JOHN SINCLAIR
LUKE WINSLOW KING, VALENTIGER
When: Friday-Sunday
Tickets: $110 adults, $70 teens
$50 daily
Where: Earthwork Farm, 4399 N. 7 Mile Road, Lake City
More than 2,500 people – many of them musicians – will descend on Bob Bernard's farm outside Lake City this weekend for what can only be described as a peaceful, joyful and collaborative festival boasting performances by a mind-bending 125 acts on four stages. Most of the performers at the Earthwork Harvest Gathering are from Michigan, part of an upbeat community of artists who make this special season-ending festival unlike anything else on the state's music scene.
In addition to rousing performances by the likes of The Go Rounds, The Crane Wives, The Appleseed Collective, Scott Pellegrom, The Red Sea Pedestrians and organizer Seth Bernard, the weekend boasts jam sessions, workshops, basketball and whiffle ball tournaments, arts and crafts, local food and much more. Read more about Earthwork Harvest Gathering later this week at Local Spins.
COTTAGE BAR CHILI COOKOFF:
MID-LIFE CRISIS
OLIVIA MAINVILLE & THE AQUATIC TROUPE
When: Noon-6 p.m.
Admission: Free
Where: Outside Cottage Bar, LaGrave Avenue SE, Grand Rapids
This is an amazing tradition: The Cottage Bar Chili Cook-Off. Not only because the teams who create these chili creations are so much fun and their chili so tasty, but because Dan and Lisa Verhil of The Cottage Bar always make it a great street party. And this street party boasts sets by classic rock favorites Mid-Life Crisis and indie-folk/gypsy swing phenoms Olivia Mainville & The Aquatic Troupe.
Take advantage of the weather, the environment and the amazing music in downtown Grand Rapids for a special Saturday afternoon.
ARCADIA ALES RIVERSEDGE SERIES:
THE GO ROUNDS, SLIM GYPSY BAGGAGE
DACIA BRIDGES & CAROLYN KOEBEL
THE COPACETIKS
When: 4 p.m.-midnight Saturday
Tickets: $10
Where: Arcadia Ales, Kalamazoo
Arcadia Ales' final summer festival of its Riversedge series fires up again along the Kalamazoo River in downtown Kalamazoo on Saturday with an ear-pleasing mix of West Michigan acts, led by Kalamazoo's own indie-rock band The Go Rounds fronted by Graham Parsons. The upbeat bill also boasts sets by South Haven's Slim Gypsy Baggage, Kalamazoo singer-songwriter Dacia Bridges (with special guest Carolyn Koebel) and Kalamazoo soul-indie-jazz duo The Copacetiks.
Green Light Music will get things started around 4 p.m., spinning records for concert-goers. Get more information online at arcadiaales.com.
SUMMER'S END CELEBRATION:
THE RAGBIRDS
MITCH MYERS BAND
SYD BURNHAM
When: 4-9:30 p.m. Saturday
Admission: Free
Where: Thornapple Plaza, Hastings
The city of Hastings and the Thornapple Arts Council have partnered for a September concert series and this "Summer's End Celebration," which will take place on Thornapple Plaza. It's an impressive lineup of regional acts, with headliners The Ragbirds from Ann Arbor ready to regale the audience with the band's wondrous mix of world music, indie-pop and folk. Grand Rapids' Mitch Myers has performed with the likes of Dianne Reeves and Marvin Sapp; Brighton teen-ager Syd Burnham is a singer-songwriter who plays a mix of blues, folk and funk.
The event will also feature food vendors, a cash bar, activities for children, farmers' market vendors and yard games. Attendees are encouraged to bring chairs or blankets. Get more details online here.
GLENN BULTHUIS & THE TONEDEAFS:
'SGT. PEPPER'S LONELY HEARTS CLUB BAND'
When: 7:30 p.m. Saturday
Tickets: $18.50 adults, $12.50 children
Where: Van Singel Fine Arts Center, 84th Street & Burlingame Avenue SW, Byron Center
Veteran musician Glenn Bulthuis and his comrades have done it again. This time the 11-piece band will recreate 28 classics by The Beatles, including playing the entire "Sgt. Pepper's Lonely Hearts Club Band" album in its entirety live on stage. This commemoration of the 50th anniversary of this iconic album should make for a special night at the Van Singel Fine Arts Center.
You can buy tickets at the box office or by calling 616-878-6800. Or, get tickets online here.
THE VERVE PIPE
When: 8 p.m. Saturday
Tickets: $20 advance, $25 day of show
Where: Bell's Brewery Eccentric Café, Kalamazoo
So, members of 1990s alt-rock heroes The Verve Pipe haven't been resting on their multi-platinum-selling laurels. The Grand Rapids-based band led by Brian Vander Ark has released two studio albums and a live album the past few years, with the group's most recent release, "Parachute," not only satiating longtime devotees but drawing new fans as well.
Read more about The Verve Pipe's journey in this Local Spins Artist Spotlight feature: The Verve Pipe revival: Brian Vander Ark and band poised to release new albums, headline show at 20 Monroe Live. Get details and tickets online at bellsbeer.com, along with info about Thursday's show featuring Elliott Brood and Friday's concert starring San Fermin.
NICK MOSS
When: 9 p.m. Saturday
Tickets: $10 advance, $15 day of show
Where: Tip Top Deluxe Bar & Grill, Grand Rapids
LOCAL SPINS TICKET GIVEAWAY: Congratulations to readers Kelly Kesling and Bryan Bolea. They were the first persons to email john@localspins.com with "Nick Moss" in the message field and won a pair of tickets to Saturday night's show. Check The Big List every week for a chance to win concert tickets.
Chicago guitarist Nick Moss is a true master of his instrument and a vastly entertaining performer to boot. He returns to jam on stage at the Tip Top Deluxe, touring in support of his most recent album, "From The Root To The Fruit," which features special guests like David Hidalgo (of Los Lobos), Jason Ricci and Sax Gordon. The album was nominated for two 2017 Blues Music Awards.
Catching Moss in the intimate confines of the Tip Top makes for a truly special evening. Get tickets online here.
FALLASBURG ARTS FESTIVAL:
JUKEJOINT HANDMEDOWNS
PADDY'S CURE
B-SIDE GROWLERS, ADAMS FAMILY
THE WEATHERHEADS, PEAT IN THE CREEL
RACHEL WHITE & MATT PLESSNER
When: Saturday-Sunday
Admission: Free
Where: Fallasburg Park, Vergennes Township (outside Lowell)
Some 25,000 people will flood this 76-acre park over two days for a juried arts and crafts show, craft demonstrations, food vendors, children's activities and, of course, live music by a bevy of regional artists — all part of the Fallasburg Arts Festival.
The music on Saturday starts at 10:15 a.m. with the Americana strains of The Weatherheads, followed by Peat in the Creel, Bruce Matthews Band, Paddy's Cure and JukeJoint Handmedowns. On Sunday, things kick off at 10:15 a.m. with "Lighting Matches," the music of Rachel White and Matt Plessner, followed by Easy Idle String Band, The Adams Family and finally, B-Side Growlers. Get more details online at lowellartsmi.org.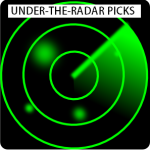 UNDER-THE-RADAR PICKS
State Champs playing The Stache inside The Intersection in Grand Rapids, 7 p.m. Monday, $24 – New York pop-punkers State Champs get a busy week started at The Intersection, with Homesafe, Sleep On It and Bearings also on the bill for this all-ages show. Doors open at 6 p.m.
That Beatles Thing playing Fricano's Pizza on Alpine Avenue NW in Grand Rapids, 5:30 p.m. Tuesday, free – This much-praised Beatles tribute band from Grand Rapids will perform during the final "Freedom Car Cruise" of the season at Fricano's Pizza. Classic music and classic cars will be "in abundance."
Beach Slang playing The Pyramid Scheme in Grand Rapids, 7 p.m. Tuesday, $13 advance, $15 day of show – Philly punk rockers Beach Slang roll into Grand Rapids, with Repeat Repeat, Paws and Tim. also on the bill.
P.O.S playing The Stache inside The Intersection in Grand Rapids, 8 p.m. Tuesday, $15 advance, $18 day of show – Dubbing it part of the "F/W 2017 Rap Tour," Minneapolis alt hip hop/hardcore punk artist P.O.S. (Stefan Alexander) makes a Grand Rapids tour stop in support of his latest studio album, "Chill, dummy." Blackie and Biffy the Beat Slayer serve as special guests for this show.
Joe Purdy and Amy Vachal playing Park Theatre in Holland, 8 p.m. Wednesday, $20 advance, $24 day of show – Arkansas native and L.A.-based singer-songwriter Joe Purdy has recorded more than a dozen albums over the years and has been described as "a passionate observer and participant of our times." Tickets, details online here.
Ben Sollee and Kentucky Native playing Wealthy Theatre in Grand Rapids, 7 p.m. Thursday, $15 advance, $18 day of show – Kentucky-born singer-songwriter, cellist and activist Ben Sollee brings his soul-meets-folk-meets-bluegrass attack to Wealthy Theatre, part of a tour behind his latest album, "Ben Sollee and Kentucky Native." Get tickets here.
Elliott Brood and Derek Fawcett playing Bell's Brewery Eccentric Café in Kalamazoo, 9 p.m. Thursday, $10 advance, $12 day of show – Canadian folk-rock/alt-country act Elliott Brood plays a sort of "fuzzed-up roots music" and the trio is touring behind its latest album, "Ghost Gardens."
Mama Juke and Mark Lavengood playing Founders Brewing Co. in Grand Rapids, 9:30 p.m. Thursday, free – Mama Juke is playing several venues in West Michigan this week with the New York band delivering its mix of "Americana, classic work, blues, bluegrass, blue-eyed soul, New Orleans, country, jump blues, party music and feel good music." Grand Rapids bluegrass/lap-steel guitar whiz Mark Lavengood opens the show. Mama Juke – which has a new "Live at Unit J" release – follows this with a set at The Knickerbocker's first birthday party on Friday and an intimate VIP show at Mexicains Sans Frontieres in Grand Rapids at 7:30 p.m. Saturday. Get more info online here.
Jay Som, Stef Chura and Soccer Mommy playing The Pyramid Scheme in Grand Rapids, 7 p.m. Friday, $12 advance, $14 day of show – California singer-songwriter Jay Som (aka Melina Duterte) brings her bedroom pop/dream pop to Grand Rapids, along with Detroit's Stef Chura and Nashville indie-rock/bedroom pop act Soccer Mommy. This shapes up as a terrific celebration of female-driven musical art.
Apocalyptica plays Metallica by Four Cellos at 20 Monroe Live in Grand Rapids, 8 p.m. Friday, $20-$69 – Yup, this cello-driven rock act is celebrating the 20th anniversary of its debut disc, "Plays Metallica by Four Cellos." Get tickets online here.
The Quirk EP-Release at the Wealthy Theatre Front Studio, 1110 Wealthy St. SE in Grand Rapids, 8 p.m. Friday, $5 – The female-fronted alt-punk band The Quirk from Grand Rapids releases its brand new EP with help from Amuse, Bet on Rats and Minkus. Get more info here.
San Fermin playing Bell's Brewery Eccentric Café in Kalamazoo, 8:30 p.m. Friday, $13 advance, $15 day of show – Brooklyn indie-rock/chamber pop outfit San Fermin released its third album, "Belong," in April and brings its U.S. tour to Michigan this week, playing Detroit's Magic Stick on Thursday and Bell's Brewery in Kalamazoo on Friday.
Paddlebots and The Autumnatic playing Tip Top Deluxe Bar & Grill in Grand Rapids, 9 p.m. Friday, $8 – The Paddlebots' new album was one of the most-played local recordings in August at WYCE-FM, so the band has definitely generated a buzz. The Autumnatic just plain rocks.
Marisela playing 20 Monroe Live in Grand Rapids, 7 p.m. Saturday, $67.50 – Mexican singer Marisela, aka Marisela Hernandez, has released numerous albums over her 33-year career, including the hit "Ya No," which soared to No. 1 on the Billboard Latin Songs chart in 1990.
Talking Dreads playing Park Theatre at 248 S. River Ave. in Holland, 8 p.m. Saturday, $13 advance, $18 day of show – What a concept: Talking Dreads unleashes reggae renditions of classic Talking Heads tunes, including "Burning Down the House," Psycho Killer," "This Must Be the Place" and others, led by Jamaican artist Mystic Bowie.
Tired Blood CD-release show at The Pyramid Scheme in Grand Rapids, 9 p.m. Saturday, $8 advance, $10 day of show – Tired Blood features Derek Lancioni of Winnie Cooper/Just for Kicks/Charles the Osprey on drums, Ryan Hamlet from Mean Mother on vocals and guitar; and Trevor Goldner from Heavier Than Air Flying Machines/Chance Jones/Ex Punk on bass. They release their debut album on Saturday, along with sets by Grand Rapids' Hollywood Makeout and Detroit's Coffin Feeder.
ON THE HORIZON
Monday, Sept. 18
Gordon Lightfoot, DeVos Performance Hall
Brad Fritcher's Moods, Jazz & Gin Mondays, Long Road Distillers
Susan Morris/Blue Monk, West Michigan Jazz Society Presents Monday Night Jazz, New Holland Brewing's The Knickerbocker
BassBin: Gettoblaster, Billy's Lounge
Dan Willenberg Trio, The Union Cabaret & Grille, Kalamazoo
Tuesday, Sept. 19
Bob Seger & the Silver Bullet Band, Van Andel Arena
Com Truise/Nosaj Thing/Cleopold, The Pyramid Scheme
Black Joe Lewis & the Honeybears/Lightnin Malcolm, The Stache inside The Intersection
Open Jam Night, River City Saloon
Tony Reynolds, Gun Lake Casino, Wayland
Rusty, The Union Cabaret & Grille, Kalamazoo
Wednesday, Sept. 20
Matt Plessner & Rachel White, Local Spins Wednesday @ SpeakEZ Lounge
The Birthday Massacre/Deadlight Holiday, The Stache inside The Intersection
The Rough & Tumble, Cedar Springs Brewing Co., Cedar Springs
Dvorak String Quartet, Arts At Noon, Cook-DeWitt Center, Grand Valley State University, Allendale
Carbon Leaf, Seven Steps Up, Spring Lake
Marquita & Brandon, Gun Lake Casino, Wayland
Thursday, Sept. 21
Weyes Blood, Student Activities Organization, Calvin College Covenant Fine Arts Center
Scott Stapp (of Creed)/Sick Puppies/Drowning Pool/Adelitas Way, 20 Monroe Live
Reverend Red & Duane Mark, Creston Brewery
Barely Alive/Virtual Riot/Attak/K1ngrodv/Cookn, The Intersection
Pegi Young & The Survivors/John Merchant, Tip Top Deluxe Bar & Grill
Lost System/You/Milliken Chamber/Vinyl Fetish, The Pyramid Scheme
The Last Revel/The Ghost Of Paul Revere, Founders Brewing Co.
Lost Dog/Paradise Outlaw/Silverstiles, Mulligan's Pub
Dusty Chaps & the City Slickers, The Grand Lady Riverboat, Jenison
Nate Holley, Itty Bitty Bar, Holland
B-Side Growlers, Coppercraft Distillery, Holland
Andy Frisinger & Chris Wiser, Grand Armory Brewing, Grand Haven
Everett Domeier, Gun Lake Casino, Wayland
Tauk, Bell's Eccentric Cafe, Kalamazoo
Keith Hall Jams, The Union Cabaret & Grille, Kalamazoo
Benny Bassett, Dark Horse Brewing, Marshall
Kirk Saffle (EP release), Acorn Theater, Three Oaks
Friday, Sept. 22
Landslide: A Tribute to Fleetwood Mac, Grand Rapids Symphony, DeVos Performance Hall (Sept. 22-24)
Highly Suspect/Bones/DJ Redbee, 20 Monroe Live
Wovenhand/SubRosa/Coffin Problem, The Pyramid Scheme
Luke Winslow King/Chuck Whiting, Tip Top Deluxe Bar & Grill
Crywolf, The Stache inside The Intersection
The Rock Show, H.O.M.E. At The B.O.B.
Jaded, Grand Woods Lounge
Decades, Woody's Press Box, Wyoming (Sept. 22-23)
Azz Izz, Potter's Log Cabin Bar
Bigfoot Buffalo/Chirp/Wala Gum, Billy's Lounge
Big Dudee Roo, Gratiot And Derby House Concert
Conklin Cieli Band, Conklin Bar
The Muteflutes, Rockford Brewing Co. Beer Tent, Harvest Festival, Rockford
Jake Kershaw, Farmgirl Flea Pickers & Makers, Hudsonville Fair Grounds, Hudsonville
Plain Jane Glory, Vander Mill Cider, Spring Lake
Beer For Breakfast, Jack's Waterfront Bistro + Bar, Spring Lake
Gabe Lundy, Grand Armory Brewing, Grand Haven
Wack Trucks/Distants/Trolly Riot, Unruly Brewing Co., Muskegon
Steve Earle & The Dukes/The Mastersons, Kalamazoo State Theatre, Kalamazoo
Mipso/Thunderbolt & Lightfoot/Brian Koenigsknecht/Nashon Holloway/Purple Lemurs, Octoberfest (Sept. 22-24), Bell's Eccentric Cafe, Kalamazoo
Alex Mays Band, The Union Cabaret & Grille, Kalamazoo
Mike List and Strange Country, Harvey's On The Mall, Kalamazoo
Hired Hands/Los Bandits, Old Dog Tavern, Kalamazoo
Gungor, Hope College Concert Series, Dimnent Chapel, Holland
Sanger Brothers, Itty Bitty Bar, Holland
Benny Bassett, Our Brewing Co., Holland
The Big Love Band, New Holland Brewing Pub On 8th, Holland
Wire In The Wood, Virtue Cider, Fennville
Superduperkyle/Noname/Smino/Sales/Hoops/Bayonne/Hi-ker, Audiotree Music Festival, Arcadia Festival Place, Kalamazoo (Sept. 22-23)
Barbarossa Brothers, Arcadia Ales, Kalamazoo
10 Years, The Music Factory, Battle Creek
Bob Seger Tribute, JB's Whiskey Creek, Springfield
JGJ, McDuff's Bar & Grille, Wayland
Todd Long/Risque, Gun Lake Casino, Wayland
ZZ Top, Silver Creek Event Center, Four Winds Casino, New Buffalo
Deep Greens & Blues, The Livery, Benton Harbor
SuperDuperKyle/King Gizzard & the Lizard Wizard/Less Is More/hi-ker/and more, Audiotree Music Festival, Arcadia Festival Place, Kalamazoo (Sept. 22-23)
Saturday, Sept. 23
Landslide: A Tribute to Fleetwood Mac, Grand Rapids Symphony, DeVos Performance Hall (Sept. 22-24)
Max Lockwood/Justin Dore, Schuler Books & Music, 2660 28th Street SE
Mega 80s/DJ Jay Vee, The Intersection
Protohype/Grimebag/Knight Owl/Sleepless, The Stache inside The Intersection
El Ten Eleven/Sego, The Pyramid Scheme
White Rabbit/The Jetbeats, Tip Top Deluxe Bar & Grill
Banda Magda, Founders Brewing Co.
Original Back To The 90s Party, 20 Monroe Live
The Soul Syndicate, Billy's Lounge
Brian Randall, Back Forty Saloon
Azz Izz, Potter's Log Cabin Bar
Valentiger/Ben Slater/Gunboat Diplomacy, Smyrna Bar, Smyrna
Hazy Past, Rockford Brewing Co. Beer Tent, Harvest Festival, Rockford
Oregon Dreamchild, Rogue River Tavern, Rockford
Decades, Woody's Press Box, Wyoming (Sept. 22-23)
Brant Satala, Thornapple Brewing Co.
Melophobix @ Knights' Fest, Hudsonville Winery, Hudsonville
Versus, Trail Point Brewing, Allendale
Calabogie Road, Zellie's Opry House, Howard City
The Bare Naked, Reds, Middleville
Latin Night, Gun Lake Casino, Wayland
Big Chief/Dear Nora, Hope College Concert Series, Park Theatre, Holland
Trixy Tang, Itty Bitty Bar, Holland
Dunegrass, Grand Armory Brewing, Grand Haven
Beer For Breakfast, Jack's Waterfront Bistro + Bar, Spring Lake
Larry McCray/Jimmie Stagger/Tony Keck, Unruly Brewing Co., Muskegon
Roberta Lee & Denny G, Hennessy's Pub, Muskegon
Logan White, Pigeon Hill Brewing Company, Muskegon
Eddie Money, Little River Casino, Manistee
King Gizzard & the Lizard Wizard/Twin Peaks/Badbadnotgood/Chon/Pinegrove/Charly Bliss/Hoops/Active Bird Community/Liz Cooper & The Stampede/Campdozz/Less Is More, Audiotree Music Festival, Arcadia Festival Place, Kalamazoo (Sept. 22-23)
Liz Cooper & The Stampede/Campdogzz, Audiotree After Show, Old Dog Tavern, Kalamazoo
Jessica Hernandez & The Deltas/Last Gasp Collective/Big Love/Vintage Postcard, Octoberfest, Bell's Eccentric Cafe, Kalamazoo (Sept. 22-24)
Blackstone Cherry/Gemini Syndrome/See This Through, The Music Factory, Battle Creek
Strange Brew/Country Junkie, JB's Whiskey Creek, Springfield
Bonehawk/Old Man Mason, The Livery, Benton Harbor
Joe & Sue/Top Secret Band, Round Barn, New Buffalo
Sunday, Sept. 24
Grand Rapids Symphony, Landslide: A Tribute to Fleetwood Mac, DeVos Performance Hall (Sept. 22-24)
Palehound/Tall Friend/Calliope Musicals, The Pyramid Scheme
Pancho Villa's Skull/Stubborn Strays/Tonia Bug/Thomas Gun, Tip Top Deluxe Bar & Grill
Randissimo's Sunday Jazz Jam, SpeakEZ Lounge
HBS Jazz Trio, Harmony Hall
An Dro, Rockford Brewing Co. Beer Tent, Harvest Festival, Rockford
Rich Burkholder, Kirby House, Grand Haven
Francis Luke Accord, C3, Grand Haven Community Center, Grand Haven
David Ryan Harris/Justin Young, Seven Steps Up, Spring Lake
DeDe And The Dreamers, Salt Of The Earth, Fennville
Kevin Schaffer, Gun Lake Casino, Wayland
Matt Plessner, Hillard's Corner Lounge, Wayland
Ein Prosit, Octoberfest, Bell's Eccentric Cafe, Kalamazoo (Sept. 22-24)
Loren Johnson, Arcadia Ales, Kalamazoo
Andrew Fisher Quartet, The Livery, Benton Harbor
Rebecca Anne Band, Round Barn, New Buffalo
Copyright 2017, Spins on Music LLC