The Grand Haven Coast Guard Festival, Andrew McMahon, Lyle Lovett, The Accidentals, Kalamazoo Ribfest, Fat Guy Fest and more also grace this week's live music picks. And check out this week's ticket giveaway.
THE BIG LIST: July 31-Aug.6
For an expanded listing of upcoming shows at more than 160 West Michigan venues, check out The REALLY Big List at Local Spins. Have concert listings you think deserve to be spotlighted? Email date, time, ticket prices, location and details to liz@localspins.com.
LIFEHOUSE
SWITCHFOOT
When: 5:35 p.m. Monday
Tickets: SOLD OUT
Where: Frederik Meijer Gardens & Sculpture Park, Grand Rapids Township
The week begins with another sold-out show at Meijer Gardens, this one featuring the return of two California rock bands with an alternative flavor. Switchfoot, which has also been labeled a Christian rock band, has released 10 albums since 1997, with its most recent collection, 2016's "Where the Light Shines Through," peaking at No. 10 on the Billboard 200 chart. Biggest hits: "Meant to Live," "Dare You to Move," "Mess of Me," "Dark Horses."
Not counting a greatest hits compilation, L.A.'s platinum-selling Lifehouse, meanwhile, released its most recent album, "Out of the Wasteland," in 2015, a recording that topped Billboard's Independent Albums chart. Biggest hits: "Hanging by a Moment," "You and Me." Gates open at 5 p.m., with an opening set by Brynn Elliott at 5:35 p.m.
GRAND HAVEN COAST GUARD FESTIVAL:
TRIBUTES TO MICHAEL JACKSON
ELTON JOHN & BILLY JOEL
THE BEATLES, PLUS
LAKESHORE BIG BAND
When: Monday-Saturday
Tickets: $10/night Thursday-Saturday
$5/night Monday-Wednesday
Where: Lake Trust Credit Waterfront Stage, downtown Grand Haven
The 2017 Grand Haven Coast Guard Festival boasts a carnival, giant Saturday parade, beer tents and much more, but there's also some live music on the waterfront paying tribute to rock/pop greats.
On Thursday night, it's the Toppermost Beatles tribute to the Fab Four, followed by the Who's Bad paying homage to Michael Jackson on Friday and Face to Face rolling out the hits of Elton John and Billy Joel on Saturday night. The Saturday show, of course, is followed by a "fireworks extravaganza" right on the waterfront. The week actually kicks off Monday with the "2017 Festival Idol" show boasting local talent, with Lakeshore Big Band playing jazz on Wednesday night. Details and a full schedule online here.
RETRO FUTURA: HOT 80S REWIND
When: 7 p.m. Tuesday
Tickets: $45-$75
Where: Van Andel Arena, Grand Rapids
Van Andel Arena turns into a time warp Tuesday, taking you back to the era of Raybans and big hair: the 1980s. This show, presented by radio station 105.3 HotFM, centers around synth pioneer Howard Jones with satellites English Beat, Men Without Hats, Modern English, Paul Young and Katrina (of Katrina And The Waves). Jones has had a stellar career in the U.K., charted some hits in the U.S. and is regarded as a trend-setter for synth pop in the 1980s. Tickets are available here.
Starting at 5:30 p.m., bring new toys or canned goods to benefit Metro Health: University of Michigan Health's Child Life Services and Community Clinic; donors will be entered into a drawing for tickets to the Sept. 23 VITALity Metro Gala at DeVos Place featuring Michael Carbonaro of truTV.
LOCAL SPINS WEDNESDAYS:
SPEAK EASY
CLOUDLIGHT
When: 8 p.m. Wednesday
Admission: Free
Where: SpeakEZ Lounge, Grand Rapids
It had to happen eventually: Speak Easy playing SpeakEZ. As a young super-group of talented players, the Lansing-area band Speak Easy calls its music "rasta funk" or "a shot of adrenaline straight to the cojones" or a band that can "melt some faces." Formed about two years ago among musicians attending Michigan State University, this band's reggae with a twist has earned an enthusiastic fan base while exuding that rare sort of musical camaraderie sparked by close friendships. The band — Connor Ralph, Nathan Walker, Jordan Otto, Olin Clark and Joe Vasquez — is making its SpeakEZ debut, and you can expect some special guests to sit in.
Opening the show will be a new West Michigan band, cloudlight, featuring Jessica Fogle (Jessica in The Rainbow), Bryan Ralph and Mackenzie Carlson. Cloudlight recently completed its debut EP and will make its SpeakEZ debut as part of this show.
As always, there will be Michigan beer specials on tap, and once again, free parking available across the street in the lot on Monroe Avenue NW. Local Spins Wednesdays are presented with support from Glave Business Solutions, SpeakEZ Lounge and WYCE.
NOTE: Due to illness, Kate Hinote & The Disasters will not be performing as originally scheduled.
LA DISPUTE, PET SYMMETRY, PARTS
When: 7 p.m. Wednesday
Tickets: $16
LA DISPUTE, CARE, MUSH
When: 7 p.m. Thursday
Tickets: SOLD OUT
Where: The Pyramid Scheme, Grand Rapids
Hometown post-hardcore rock heroes La Dispute, not surprisingly, have scheduled two straight nights at The Pyramid Scheme, with varying local openers each night: Pet Symmetry and PARTS on Wednesday, CARE and Mush on Thursday. The Thursday show is sold out and that likely means the Wednesday show is close to doing just that.
La Dispute has become an international touring favorite since forming in 2004, incorporating and experimenting with blending a variety of styles into its approach, including spoken word, jazz and punk. In addition to three full-length studio albums, the band has released several EPs over the years, including 2016's "Tiny Dots." Details online at pyramidschemebar.com, with a Local Spins story about the band online here.
GRAM ON THE GREEN:
THE ACCIDENTALS
When: 6 p.m. Thursday
Admission: Free
Where: Grand Rapids Art Museum terrace, downtown Grand Rapids
With The Accidentals' new album – its first on the Sony Masterworks label – officially hitting the streets on Aug. 18, this infectious Traverse City alt-folk sensation will be hitting the road big time over the next couple of months to promote what's certainly the band's most impressive release yet. That also means that this week's GRAM on the Green show represents the only opportunity for Grand Rapids-area audiences to catch The Accidentals for quite some time. (They play Saint Andrew's Hall in Detroit on Aug. 17, Hoxeyville Music Festival in Wellston on Aug. 18 and official album-release shows Aug. 27 at Lake Leelanau's Fountain Point Resort, Oct. 26 at Kalamazoo's Bell's Brewery and Oct. 27 at Muskegon's Frauenthal Center.)
The young band is poised to take the next big step in what's already been a whirlwind career, with overseas touring on the horizon. More info about Thursday's show and the GRAM on the Green series – with food trucks, a cash bar and more – online at artmuseumgr.org.
CLASSICAL FIREWORKS: GRAND RAPIDS SYMPHONY POPS
MICHAEL SCHAEFFER
When: 8 p.m. Thursday
Tickets: $5-$51
Where: Cannonsburg Ski Area, Belmont
Music Director Marcelo Lehninger steps in for the symphony's penultimate outdoors appearance of 2017. The agenda includes classical fare that appeals to many, including Copland's "Hoedown," the finale from Dvorak's "New World Symphony" and Tchaikovsky's "1812 Overture." Opening the evening is Grand Rapids accordion player Michael Schaeffer. Find tickets online here.
The event is an appetizer for Saturday's spicy appearance by "el mejor mariachi del mundo" Mariachi Vargas de Tecalitlan along with the symphony's pops players with Guest Conductor Natanael Espanoza. The origins of Mariachi Vargas de Tecalitlan stretch back to the 19th century in southern Mexico. The 21st century version, featuring opener and Grand Rapids mariachi musician Gabe Estrada, is at 8 p.m. Saturday, also at Cannonsburg Ski Area. Tickets are $5-$51 and can be found online here.
NAPPY ROOTS
WUZEE, DELAZOO
When: 9 p.m. Thursday
Tickets: $15-$18 day of show
Where: Bell's Eccentric Cafe, Kalamazoo
How often do college kids get signed to a major label after releasing just one self-produced hip-hop CD? That's what happened to Kentucky's Nappy Roots, who, from that unlikely scenario in the late 1990s, went onto a successful and now independent career full of nominations and awards, a torrid number of live shows, CD releases and licensed music that secured their following. A few years ago, group members Skinny Black and Fish Scales told TheSource.com that disruption in the music industry is OK: "There's always a new threat. But the threat is also opening up more opportunities."
Opening are hip-hoppers WuZee from Grand Rapids and DeLaZoo of Kalamazoo.
Tickets are available online here.
KALAMAZOO RIBFEST:
GRAND FUNK RAILROAD
REV RUN, UNION GUNS
When: Thursday-Saturday
Tickets: $10 ($25 VIP)
Where: Arcadia Creek Festival Place, downtown Kalamazoo
With headlining sets by Rev Run from Run DMC on Saturday, Grand Funk Railroad on Friday and Union Guns on Thursday, the 2017 edition of Kalamazoo Ribfest covers a lot of musical ground, in addition, of course, to giving attendees a chance to sample "some of the best ribs in the world." The musical lineup also features Shelagh Brown Band, Astro Jackson and Allie Garland starting at 4 p.m. Thursday, the Let There Be Rock AC/DC tribute, Jennifer Westwood & The Handsome Devils and winners of the "rock your vote" contest starting at 4 p.m. Friday, and Fool House, The Rootstand, Nashon Holloway Band, DC-90 and Kalamazoo Academy of Rock bands starting at 11 a.m. Saturday.
Get more information at kalamazooribfest.com with tickets available online here.
EMMA LOO
AFTERGLOW
BRONZE WOLF
When: 8 p.m. Friday
Tickets: $5 advance; $8 day of show
Where: Park Theatre, 248 S. River Ave., Holland
Grand Rapids keyboard player and singer Emma Loo is nothing if not unique. Her inventive, eclectic, "inter-dimensional" music is at once odd and completely lovable. She released her Jammie Award-winning debut album, "Ancient," last year.
Also on the bill: Afterglow, a West Michigan band from Lowell led by Grand Rapids native Adrian Mitchell which moved to Los Angeles about a year ago. The band recently released a dynamic single, "Cloning the Mammoth," and boasts all sorts of interesting musical connections. Those include a chance encounter with Wayne Coyne of Flaming Lips who encouraged them to be as weird as they want with their music and a band member who happens to be the nephew of Red Hot Chili Peppers frontman Anthony Kiedis.
FAT GUY FEST:
ORCA, SIGNALS MIDWEST
BONG MOUNTAIN
THE ERADICATOR, GUPPY
JAKE SIMMONS
When: Friday-Sunday
Tickets: $20 weekend pass
Where: Shakespeare's Lower Level, 241 E. Kalamazoo Ave., Kalamazoo
It's back. The fourth annual edition of Fat Guy Fest rumbles back to Kalamazoo for fans of punk rock, hardcore, ska, indie-rock, alternative music, sludge metal "and good old-fashioned rock 'n' roll." More than 30 bands – national and regional – will rattle the walls over the weekend, including Signals Midwest, Bong Mountain, Team Two, Day Jobs, Distants, The Eradicator, Guppy, Jake Simmons, Lawn Care, Kali Masi, Narrow/Arrow, Nightmarathons, Old Souls, Orca, Pack Sounds, The Penske File, The Reptilian and many more.
Get more details online at fatguyfest.com.
TESLA
VOICES OF EXTREME
RED REIGN
When: 8 p.m. Saturday
Tickets: $65-$215
Where: 20 Monroe Live, 11 Ottawa Ave. NW, Grand Rapids
These days, a Google search for "Tesla" brings up lots of stories about electric sportscars, but make no mistake: Tesla, the California heavy metal band, is still going strong more than three decades in. Formed in the early 1980s, the band has released seven studio albums which have sold more than 14 million copies along the way.
The band – which is working on a new studio album — brings its U.S. tour to Grand Rapids, along with hard rock cohorts Voices of Extreme (New York) and Red Reign (Richmond, Va.). Details and tickets online at 20monroelive.com.
SUPERSUCKERS
THE TWISTIN' TARANTULAS
When: 7 p.m. Sunday
Tickets: $15 advance, $20 day of show
Where: Tip Top Deluxe Bar & Grill, Grand Rapids
"Take-no-prisoners swagger." That's how The Supersuckers are billed and it's certainly an apt description for this somewhat legendary outfit that's long proclaimed itself as "the greatest rock 'n' roll band in the world." Of course, they've also masterfully incorporated country and cowpunk into their garage rock-styled assault which has been unleashed on 10 studio albums since 1992.
Detroit's The Twistin' Tarantulas are also on the bill with their uber-exuberant rockabilly/psychobilly display. Get tickets and details online here.
FASTBALL
THE JETBEATS
ELROY MELTZER
When: 8 p.m. Sunday
Tickets: $9.57-$35
Where: 20 Monroe Live, 11 Ottawa Ave. NW, Grand Rapids
THIS WEEK'S TICKET GIVEAWAY: The first person to email john@localspins.com with "FASTBALL" in the message field will win a pair of tickets to Sunday night's show.
Best known for 1990s hits such as "The Way" and "Out of My Head," Austin's Fastball just released a new studio album, "Step Into Light," which Paste magazine described as a "diverse, engaging record from one of pop's most tenacious bands." Indeed, Miles Zuniga, Tony Scalzo and Joey Shuffield continue to tour behind their engaging music, with Michigan stops at Saint Andrews Hall in Detroit on Saturday and 20 Monroe Live in Grand Rapids on Sunday.
Opening the show will be two equally engaging Grand Rapids bands that also have distinguished themselves with their writing and approach: The JetBeats, with an early '60s British rock/pop vibe, and Elroy Meltzer, with a quirky folk-rock flavor. Tune in to Local Spins Live on News Talk 1340 AM (WJRW) at 12:06 p.m. Wednesday when Elroy Meltzer will be the in-studio guests. Get tickets and details about the Sunday concert online at 20monroelive.com.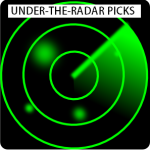 UNDER-THE-RADAR PICKS
See the full list of this week's free Community Concerts in a separate Local Spins Listing, including The Crane Wives, Drew Nelson & Mark Schrock, Roosevelt Diggs, Metro Jazz Voices, Watching for Foxes, Steve Pesch, May Erlewine, The Ragbirds, plus many more. Get the lowdown on all of these shows in cities across West Michigan online here: FREE COMMUNITY CONCERTS
The Moonrays and 6-Pak playing the Tuesday Evening Music Club series at Frederik Meijer Gardens & Sculpture Park in Grand Rapids Township, 7 p.m. Tuesday, free to Meijer Gardens members; $12 adults; $9 seniors; children $4 to $9 – This is a retro rock/pop affair to be sure, with sets by a girl band that first rocked Grand Rapids back in the 1960s (6-Pak) and a surf rock outfit (The Moonrays) that's long been a favorite with West Michigan audiences.
The Coathangers, The Residuels and The Omecs, 7 p.m. Tuesday at The Pyramid Scheme, $12 — Punk-garage rockers The Coathangers are on a bill with Iggy Pop in their hometown, Atlanta, in October, so there's that. The now-trio has steadily released and performed since the band began in 2006, currently touring behind the EP "Parasite" from Suicide Squeeze. "There's a smoky, blues-from-a-gun furor to" Philadelphia's The Residuels, according music website The Key. Support comes from The Omecs, a Grand Rapids-based foursome.
The Crane Wives play an After The Blues-United Bank concert at Rockford's Garden Club Park, 7 p.m. Tuesday, free — Arrive early with your lawn blankets and chairs as West Michigan favorites The Crane Wives play this popular concert series, fresh off last weekend's gig at the Hard Rock Hotel in Las Vegas as winners of JBL Professional's "Best American Band" contest. "Wow, friends. It's hard to put into words how absolutely incredible this weekend was," the band posted.
Andrew McMahon, Arizona and The Greeting Committee playing 20 Monroe Live in Grand Rapids, 7 p.m. Wednesday, $28.50-$65 – Andrew McMahon, aka Andrew McMahon in the Wilderness, has dubbed this his "Zombies in America Summer Tour," with the former frontman for Something Corporate and Jack's Mannequin touring behind his latest solo album, "Zombies on Broadway." Tickets online here.
Lyle Lovett & His Large Band playing Meijer Gardens, 7 p.m. Wednesday, sold out – With a record-setting number of sold-out appearances at Meijer Gardens, singer-songwriter and Texan Lyle Lovett certainly has proved his mettle with West Michigan audiences. Suffice to say, he and his Large Band always deliver a top-notch, entertaining show.
Moose Blood, Choir Vandals and McCafferty, on stage 7 p.m. Wednesday at The Stache inside The Intersection, $16.50, $20 day of show — You might be right to consider U.K. upbeat emo-pop-punkers Moose Blood as a British invasion band. Listen for their single "Honey." Choir Vandals is an alternative rock four-piece band out of St. Louis. McCafferty is an indie-punk four-piece band from Cleveland.
Avenue for the Arts First Friday Series with Lipstick Jodi and Miss Atomic, 6-9 p.m. Friday at 307 S. Division Ave. in Grand Rapids, free — Community radio station WYCE-FM is partnering with Avenue for The Arts and its First Friday Series. with live music from Lipstick Jodi and Miss Atomic, plus an outdoor Artists' Market. Details online here.
Grasshoppah playing Billy's Lounge in Grand Rapids at 9:30 p.m. Friday ($5) and Park Theatre in Holland at 8 p.m. Saturday ($10 advance, $15 day of show) – At one time, Grasshoppah was one of the hottest bands in the Grand Rapids area, a cutting-edge bluegrass outfit that made a real splash in the 1990s and early 2000s. Band members moved away, but now they're back, led by drummer/multi-instrumentalist Glenn House and mandolin whiz Brian Oberlin. The group is doing a Michigan mini-tour in advance of its appearance at the Aug. 10-13 Cowpie Music Festival in southern Kent County. Tune in to WYCE (88.1 FM) on Friday when Grasshoppah will be one of the in-studio guests.
Funky Buddha Fest at Rosa Parks Circle in downtown Grand Rapids with Valentiger, Big Dudee Roo and DJ Adrian Butler, 9 a.m.-1 p.m. Saturday, free — Yoga and music downtown is the theme for Funky Buddha Fest. Get the rest of the lowdown on this event that also involves WYCE online here.
Cabildo playing Midtown on Tap which takes place 2-9 p.m. Saturday at Midtown Green at 735 Fountain St. NE in Grand Rapids, free — This fifth annual celebration of the city's Midtown neighborhoods features food, music, beer, cider, activities and much more. The Latin-infused Cabildo is the star attraction, if you don't count the adult beverages from the likes of Brewery Vivant, The Peoples Cider Co., Farmhaus Cider Co., Arcadia Brewing Company, Shorts Brewing Company and Pux Cider. Details online here.
Joe Hertler & The Rainbow Seekers, The Go Rounds and Mark Lavengood playing Short's Fest 2017 in Elk Rapids, 5-11 p.m. Saturday, SOLD OUT – Held in conjunction with Elk Rapids Harbor Days, a superstar lineup of Michigan bands headlines Short's Fest, sponsored by Short's Brewing. In addition to Joe Hertler and company, The Go Rounds and Mark Lavengood playing the main event, Red Herring opens things up at the pre-party. Details online here.
Calder Baker, Max Etling and Ben Watlington, playing at 7 p.m. Saturday at Zellie's Opry House, Howard City, $10 — Howard City's own Calder Baker, a graduate of East Tennessee State University's Bluegrass, Old Time & Country Music Studies program, brings along his friends Max and Ben to work the stage at Zellie's Opry House. Calder plays banjo for an outfit called Grandpa's Cough Medicine. The big question is: Will Terri sit in on mandolin? Expect a fun night of friendly bluegrass.
ON THE HORIZON
Aug. 7
Mary Rademacher Reed, Jazz In The Park, Ah-Nab-Awen Park
Brad Fritcher's Moods, Jazz & Gin Mondays, Long Road Distillers
Brena, Garage Bar Block Party
BassBin: Twichin Skratch, Billy's Lounge
Melanie Marod Jazz Trio, Seven Steps Up, Spring Lake
Summer In The Studio: Oh Brother, Big Sister, Saugatuck Center For The Arts, Saugatuck
A Mays & Blue, Gun Lake Casino, Wayland
Dan Willenberg Trio, The Union Cabaret & Grille, Kalamazoo
May Erlewine & Anna Ash Home Sweet Home Concert, Traverse City
Aug. 8
Benjaman James/Michigander, Tuesday Evening Music Club, Frederick Meijer Gardens & Sculpture Park Amphitheater
The Soul Syndicate, Garden Park, Rockford
Rich Burkholder, Rogue River Tavern, Rockford
David Dunn, Concerts In The Park, Lamar Park, Wyoming
Dave Palmer & His Only Friends, Walk The Beat Sounds of Summer Concert Series, Bolt Park, Grand Haven
West Michigan Drum Circle, Shore Acres Park, Saugatuck
Tony Reynolds, A Mays & Blue, Gun Lake Casino, Wayland
Santana/Ann Wilson (of Heart), Soaring Eagle Casino, Mt. Pleasant
Aug. 9
Grasshoppah, Local Spins Wednesday @ SpeakEZ Lounge
Garrison Keillor's Prairie Home "Love and Comedy" Tour, Frederik Meijer Gardens & Sculpture Park Amphitheater
Jake Kershaw/Jimmie Stagger, WLAV Summertime Blues Concert Series, DeltaPlex
Crooked Heart/Knives Are Quiet/JOE/The Quirk, The Pyramid Scheme
The Zannies/The Scants/North By North/I Believe In Julio Solo, Rocky's Bar and Grill
Slick Willies, Garage Bar Block Party
The Bootstrap Boys, Cedar Springs Brewing Co., Cedar Springs
Steffan Copenhaver, Blue Water Grill
Flat River Big Band, Concerts in Rogers Park, Sparta
Jack Leaver, Jack's Waterfront Bistro + Bar, Spring Lake
Unity Christian Music Festival, Heritage Landing, Muskegon (Aug. 9-12)
Marquita & Brandon Dueling Pianos, Gun Lake Casino, Wayland
Jazz Mix Night, The Union Cabaret & Grille, Kalamazoo
Blue Veins Blues Jam, Shakespeare's Pub Lowel Level, Kalamazoo
Swear and Shake, Bell's Back Room, Kalamazoo
Neil Jansen, Arcadia Ales, Kalamazoo
The Real Ingredients, Beards Brewery, Petoskey
Aug. 10
Blue Soul Express, "Relax At Rosa," Rosa Parks Circle
Walter White Quartet, GRAM On The Green, Grand Rapids Art Museum
Skin Jacket/Flesh For The Beast/Death On Fire, Mulligan's Pub
Veil of Maya/Hollow Front/Whitelake/Essentia/Drink Their Blood, The Stache inside The Intersection
The All American Funk Parade/El Brandino, Founders Brewing Co.
Mark Stuart, One Trick Pony
Dan Rickabus (of The Crane Wives), Long Road Distillers
Rebuilder/Choke Up/The Short Life, Tip Top Deluxe Bar & Grill
The 6-Pak, Standale Summer Concert Series, Walker Community Park
Off The Ledge, H.O.M.E. At The B.O.B.
John Nowak (of Desmond Jones)/Stovepipe Stover, Cherry Deli
Drew Behringer, Blue Water Grill
Trapped On Mars, Bostwick Lake Inn, Rockford
Dan Rickabus (of The Crane Wives, Long Road Distillers
Adams Family Band, The Grand Lady Riverboat, Jenison
Jennifer Knapp, Seven Steps Up, Spring Lake
Two Dudes In Flip Flops, Jack's Waterfront Bistro + Bar, Spring Lake
Unity Christian Music Festival, Heritage Landing, Muskegon (Aug. 9-12)
Nate Holley, Itty Bitty Bar, Holland
The Schrock Brothers, Coppercraft Distillery, Holland
Sean Copenhaver/Decoy, Gun Lake Casino, Wayland
Rodney Corder & Friends, Dark Horse Brewing, Marshall
Western Michigan University School Of Music, The Union Cabaret & Grille, Kalamazoo
Andy Frasco & The U.N., Bell's Back Room, Kalamazoo
Hayley Reardon, Fountain Point Resort, Lake Leelanau
Salt N Peppa/Tone L, Kresge Auditorium, Interlochen Center For The Arts, Interlochen
The Black Lillies, The Livery, Benton Harbor
Aug. 11
SOLD OUT Lake Street Dive, Frederik Meijer Gardens & Sculpture Park Amphitheater
Rumors: Fleetwood Mac Tribute, 20 Monroe Live
Drugs in the Carpet/The Bitters/All Night Tigers, Westside Weekend Music Festival, Tip Top Deluxe Bar & Grill (Aug. 11-13)
Lokella/Rip Van Ripper/Narco Debut/Ask Me Anything, The Pyramid Scheme
Lushh, Billy's Lounge
Crash/The Alien Dogs/The Faultline, Mulligan's Pub
Infected Mushroom DJ Set, The Intersection
The Reptilian/Boy Rex/Tyler Daniel Bean/Charles Rogers, The Upper Room
The Moonrays, Rocky's Bar & Grill
Global Village, H.O.M.E. At The B.O.B.
Funkie Jesse, Grand Woods Lounge
Beer For Breakfast, Potter's Log Cabin Bar
Dennie Middleton, Blue Water Grill
The Moonrays, Rocky's Bar & Grill
Melophobix, Rockford Brewing Co., Rockford
Gabrial Lundy, 57 Brew Pub & Bistro, Greenville
Trixy Tang, Itty Bitty Bar, Holland
The Ragtops, Lakeside Concerts, Kollen Park, Holland
The Jack and Jeff Revue, Macatawa Brewing Company, Holland
Darin Zarzecki, Our Brewing Company, Holland
Tim Johnson & Co., Portobello, Grand Haven
Refurbished, Kirby House, Grand Haven
Westlan Brothers/Drop 35, Jack's Waterfront Bistro + Bar, Spring Lake
Catfish & The Man, Pigeon Hill Brewing, Muskegon
Unity Christian Music Festival, Heritage Landing, Muskegon (Aug. 9-12)
Julia And The Greensides, Unruly Brewing Co., Muskegon
Slick Willys, McDuff's Bar & Grille, Wayland
Curt Hines/Sweet Diezel Jenkins, Gun Lake Casino, Wayland
Morgan Ingle, HopCat Beer Garden, Kalamazoo
Here Come The Mummies, Bell's Eccentric Cafe Beer Garden, Kalamazoo
Gator Blues Band, The Union Cabaret & Grille, Kalamazoo
DJ Todd Brown, Arcadia Ales, Kalamazoo
Annual Women's Music Night, Louie's, Kalamazoo
Eliot Lewis Of Daryl's House/The Kaitlin Rose Band, Old Dog Tavern, Kalamazoo
Choke Up/Rebuilder/The Short Life/Drugs In The Carpet, Shakespeare's Pub, Kalamazoo
Erika Scherry/Backroads Line Dancers, Vibe@Five, Friendship Park, Battle Creek
Bob's Barn Jamboree, Lake Odessa
Happy Together Tour: The Turtles Featuring Flo & Eddie/The Association/Chuck Negron formerly of Three Dog Night/The Box Tops/The Cowsills/The Archies' Happy Together Tour, Silver Creek Event Center @ Four Winds Casino, New Buffalo
Jennifer Knapp/Natalie Gaza, Acorn Theater, Three Oaks
Microbrew & Music Festival, Traverse City (Aug. 11-12)
Adam Hoppe, Beards Brewery, Petoskey
Aug. 12
MOTORed Stone Souls/The Holy Warheads/Slumlord Radio/The Truffle Pigs/The Alien Dogs/Vox Cuncusio, Westside Weekend Music Festival, Tip Top Deluxe Bar & Grill (Aug. 11-13)
Taking Back Sunday/Every Time I Die/All Get Out/John Nolan (of Taking Back Sunday) DJ Set, The Intersection
Melophobix/Midwest Hype/Speak Easy/Big Sherb, The Stache inside The Intersection
Cirque Survive/Tiny Moving Parts, The Pyramid Scheme
Responsible People/Telemission/Narco States, Mulligan's Pub
We Jack: Middath (Dirtybird), Billy's Lounge
DC-90, Flanagan's Irish Pub
Hip Pocket, H.O.M.E. At The B.O.B.
Astro Jackson, Back Forty Saloon
Roberta Lee, Blue Water Grill
The Appleseed Collective, Rockford Brewing Co., Rockford
Jesse Ray & the Carolina Catfish/Conrad Shock + The Noise/Brother Adams, Kent District Library SuperPartyWonderDay, The Meadows At Millennium Park
Del Shannon Car Show, Coopersville
Entourage, Portobello, Grand Haven
Mr. Whooha, Grand Haven Brew House, Grand Haven
Refurbished, Kirby House, Grand Haven
Alex Mays Band/DC-90, Jack's Waterfront Bistro + Bar, Spring Lake
Unity Christian Music Festival, Heritage Landing, Muskegon
Holland Symphony Orchestra Community Pops: South Of The Border, Kollen Park Henry VanderLinde Bandshell, Holland
Decades, Itty Bitty Bar, Holland
A Tribute To Teawhy, Park Theatre, Holland
The Jack and Jeff Revue, Macatawa Brewing Company, Holland
Low End Theory, Red's, Middleville
Todd Long/Sweet Diezel Jenkins, Gun Lake Casino, Wayland
Satellite Records/Allie Garland/War and Treaty/Last Gasp Collective/The Crane Wives: Riversedge Summer Music Series, Arcadia Ales, Kalamazoo
Rumblefish, The Union Cabaret & Grille, Kalamazoo
Michael Franti & Spearhead, Bell's Eccentric Cafe Beer Garden, Kalamazoo
Amaranth/Sexy Toxins/Mushmen, Shakespeare's Pub, Kalamazoo
Jack Adams, Harvey's On The Mall, Kalamazoo
Zelvis Zelvis/Highlife Band, Round Barn, New Buffalo
Beckie Menzie & Tom Michael, Acorn Theater, Three Oaks
Rick Reuther Presents "Rags to Riches: A Tribute to Tony Bennett," Dogwood Center for Performing Arts, Fremont
Brad Paisley/Dustin Lynch/Chase Bryant/Lindsay Ell, Soaring Eagle Casino, Mt. Pleasant
Nashon Holloway Band, Summer Sounds Series, Michigan Legacy Art Park, Thompsonville
Microbrew & Music Festival, Traverse City
Moors and McCumber, Aten Place, Boyne Falls
Happy Together Tour: The Turtles Featuring Flo & Eddie/The Association/Chuck Negron formerly of Three Dog Night/The Box Tops/The Cowsills/The Archies' Ron Dante, Little River Casino, Manistee
Dirty Deville, The Livery, Benton Harbor
Aug. 13
Westside Rebellion/78 RPM/Bet on Rats/Feral Frankensteins/Tail Light Rebellion, Westside Weekend Music Festival, Tip Top Deluxe Bar & Grill (Aug. 11-13)
Jesse Ray & the Carolina Catfish, Steel Cat Bar
American Acoustic/Punch Brothers/I'm With Her, Frederik Meijer Gardens & Sculpture Park Amphitheater
HBS Jazz Trio, Harmony Hall
Randy Marsh & Friends, SpeakEZ Lounge
Tony Reynolds, Bostwick Lake Inn, Rockford
Toby Bresnahan, Cedar Springs Brewing Co., Cedar Springs
Ray McLellan, Ann Arbor: 23rd Annual Cook Carillon Concert Series, Grand Valley State University, Allendale
Roanoke, C3, Grand Haven Community Center, Grand Haven
Rich Burkholder, Kirby House, Grand Haven
Liz Longley, Seven Steps Up, Spring Lake
Lew Russ, Jack's Waterfront Bistro + Bar, Spring Lake
Gabrial Jenkins, Gun Lake Casino, Wayland
Sidewalk Chalk, Concerts In The Park, Bronson Park, Kalamazoo
Dede Alder & Josh Holcomb, Arcadia Ales, Kalamazoo
Brian Koenigsknecht, Harvey's On The Mall, Kalamazoo
Liz Longley, Seven Steps Up, Spring Lake
Lew Russ, Jack's Waterfront Bistro, Spring Lake
Davina & The Vagabonds, Fountain Point Resort, Lake Leelanau
Copyright 2017, Spins on Music LLC