The Jammies are the big show but the week also features Red Tail Ring, Kathy Lamar, Xavier Davis, Frankie & Myrrh and the West Michigan Luthier Concert. Plus win tix to Political Lizard's album-release show.
THE BIG LIST: Feb. 4-10
For an expanded list of upcoming shows at West Michigan venues, check out The REALLY Big List at Local Spins. Have concert listings you think deserve to be spotlighted? Email date, time, ticket prices, location and details to liz@localspins.com.
Support our coverage of
West Michigan's music scene
To be included in our "Big List of Michigan Music Festivals," the upcoming summer outdoor concerts list, or the newly updated Open Mic list, email liz@localspins.com with the details and your contact info.
TUESDAY
SHORELINE MAFIA
When: 7 p.m. Tuesday
Tickets: SOLD OUT
Where: The Stache inside The Intersection, Grand Rapids
Hip-hop group Shoreline Mafia will pay a visit to The Intersection's intimate venue The Stache for a sold-out show.
This show is part of the Los Angeles group's "Off The X" tour and will showcase the music that it has quickly released in the past two years. Shoreline Mafia's first mixtape "ShoreLineDoThatShit" was released in November 2017, but then re-released by Atlantic Records in May 2018.
WEDNESDAY
LOCAL SPINS TRIBUTE MONTH:
KATHY LAMAR SINGS ELLA, SADE & TINA
When: 8 p.m. Wednesday
Admission: Free
Where: SpeakEZ Lounge, Grand Rapids
Grand Rapids singer Kathy Lamar is a local legend. So what better way to kick off February's Tribute Month at SpeakEZ Lounge than with Kathy paying homage to three iconic, influential singers: the great Ella Fitzgerald, Tina Turner and Sade. This shapes up as an epic evening of classic, memorable tunes courtesy of Kathy and her band, who attracted a packed house the last time she played SpeakEZ Lounge.
Local Spins Wednesdays are presented by Local Spins, SpeakEZ Lounge, Perrin Brewing and WYCE, with free parking in the Sixth Street Park lot just to the north of SpeakEZ Lounge on Monroe Avenue NW.
THURSDAY
JOEY DEFRANCESCO
When: 7:30 p.m. Thursday
Tickets: $35-$40
Where: St. Cecilia Music Center, Grand Rapids
"Virtuoso" isn't a term that can be applied to just anyone, but Joey DeFrancesco certainly fits the description.
The three-time Grammy-nominated organist has been the recipient of many awards throughout his career, and his skill on the B-3 Hammond has earned him the recognition of the Hammond Organ Hall of Fame. DeFrancesco has recorded with artists such as Ray Charles and Bette Midler, and recently released an album with Irish singer-songwriter Van Morrison. Tickets to Thursday's show can be found on the St. Cecilia Music Center website. There will also be a reception before the show with wine and hors d'oeuvres. Get tickets online here.
CONCERTS UNDER THE STARS:
FRANKIE & MYRRH
When: 7:30 p.m. Thursday
Tickets: $15 advance, $18 day of show
Where: Grand Rapids Public Museum, Grand Rapids
Frankie & Myrrh's music has been described as having the feeling driving through a city at night alone, accompanied only by the lights on the highway. The Grand Rapids-based band will take part in the "Concerts Under the Stars" series in the Chaffee Planetarium inside the Grand Rapids Public Museum.
Meghan Moe Beitiks will provide the visuals on the dome of the planetarium to accompany the band's delightfully lonely sound. Doors open at 6:30 p.m. Advance tickets are $12 for museum members and $15 for the general public, and tickets at the door the day of are $15 and $18, respectively. Limited tickets are available, and can be found on the Grand Rapids Public Museum's website.
FRIDAY
WYCE JAMMIE AWARDS
When: 5:30 p.m.-midnight Friday
Admission: Free ($5 suggested donation to WYCE)
Where: The Intersection, Grand Rapids
It's "West Michigan music's biggest night of the year" and, in this case, it's the biggest Jammie Awards show that community radio station WYCE-FM has ever staged. The evening honoring the best local and regional releases of 2018 will feature performances by more than 30 bands on three stages, using all four venues inside The Intersection for the first time in the 20-year history of the Jammies. (The Mint on the lower level will serve as an open-mic venue).
Sought-after stars such as The War & Treaty, Tunde Olaniran, Lady Ace Boogie, Luke Winslow King and Molly will join emerging artists Pink Sky, Earth Radio, LVRS, Michigander and others to pump up the evening, leading up to the "Big Jammie" – the album of the year – presented at the end of the night. The Hacky Turtles will get funky to host the after-party at The Intersection. Read more about the Jammies later this week at Local Spins. Attendees are encouraged to wear (pa)jammies to the event and food donations can be made to Feeding America West Michigan.
POLITICAL LIZARD ALBUM-RELEASE
LELAND BLUE, LANE ELLENS
When: 7 p.m. Friday
Tickets: $10-$12
Where: The Pyramid Scheme, Grand Rapids
LOCAL SPINS TICKET GIVEAWAY: The first person to email john@localspins.com with "POLITICAL LIZARD" in the message field will win a pair of tickets to Friday's show. Check The Big List every week for your chance to win concert tickets.
Rockford's Political Lizard will light up The Pyramid Scheme to celebrate the release of the band's debut album, "Joy the Dog." The soft-rock group has been building a wider audience ever since they toured with The Accidentals last summer, and what was once a dynamic duo of Jenna Olson and Caleb Waldvogel has since doubled in size. Check out Local Spins' Artist Spotlight on Political Lizard here.
They'll be joined by Lane Ellens as well as Leland Blue, a fast-rising group from Midland. Doors open at 7 p.m. for this all-age event with tickets available online here.
MUSIC AT THE MUSEUM:
RED TAIL RING
SETH BERNARD-MARK LAVENGOOD DUO
When: 7:30 p.m. Friday
Tickets: $20
Where: Tri-Cities Historical Museum, Grand Haven
For this month's Music at the Museum concert, head to Grand Haven to listen to the fetching indie-folk of the now-Traverse City-based duo Red Tail Ring. Also performing as a duo are folk/bluegrass artists Mark Lavengood and Seth Bernard.
Read more about Red Tail Ring in this recent Local Spins Artist Spotlight feature. Doors open at 6:30 p.m. with tickets are available for this all-ages show online here.
ALBERT LEE
When: 8 p.m. Friday; 7 p.m. Sunday
Tickets: $30
Where: Seven Steps Up, Spring Lake
The hands of legendary guitarist Albert Lee could be called lethal weapons. Known for his hybrid picking technique and his lightning-fast guitar playing, Lee will be showing his technical virtuosity and vocal skills in the melodies of country and pure, unadulterated rock 'n' roll.
The Grammy Award-winning artist returns to Seven Steps Up for two shows: 8 p.m. Friday and 7 p.m. Sunday. For tickets call, 231-557-7687.
SATURDAY
BELA FLECK & ABIGAIL WASHBURN
When: 7:30 p.m. Saturday
Tickets: SOLD OUT
Where: St. Cecilia Music Center, Grand Rapids
Once called "the king and queen of the banjo" by Paste Magazine, Bela Fleck and Abigail Washburn will pay a visit to one of Grand Rapids' most historic music venues, returning to play the "Acoustic Café Folk Series" for the second year in a row.
Fleck, the 15-time Grammy Award winner and Washburn, the singer-songwriter and clawhammer banjo player, met at a square-dance and quickly fell in love while collaborating musically. Tickets for this return visit are sold out.
WEST MICHIGAN LUTHIER CONCERT
When: 7:30 p.m. Saturday
Tickets: $12.50
Where: Dogwood Center for Performing Arts, Fremont
An ensemble cast of local musicians will perform at this luthier showcase, which annually displays the craftsmanship of local string instrument makers in West Michigan. Violin craftsman Elon Howe's handiwork will be featured alongside handmade Dobros created and played by Tim Scheerhorn and many other luthiers, giving them a chance to show off their work and providing an evening of beautiful music along with it.
Performers will include Catlin Hill and Soul Vine, Keith Caldwell, accompanied by Jerry Roberts, Jack Schipper and Michelle Emmorey, Tim Scheerhorn, Don Benson (accompanied by his granddaughters, Cyanne and Cora), Sue Anderson, Jim Spalink and Ralston Bowles. Tickets are $12.50 and can be found online here. Tables can be reserved with ticket purchases of eight or more.
HEAVY COLOR
FIONA DICKINSON
TURTLEDOVES
When: 8 p.m. Saturday
Tickets: $10 advance, $12 day of show
Where: The Pyramid Scheme, Grand Rapids
Self-described "future beat, psych jazz" duo from Toledo, Heavy Color will showcase its latest Jammie Award-nominated album, "River Passage," along with dark-folk artist Fiona Dickinson and the husband/wife duo Turtledoves.
Doors open at 8 p.m. for this 21-and-older show, and tickets can be found online at pyramidschemebar.com.
JIM BRICKMAN
When: 8 p.m. Saturday
Tickets: $36-$55
Where: Kalamazoo State Theatre, Kalamazoo
Catch Jim Brickman on his "Share the Love" tour, celebrating 20 years of his much-loved solo piano work. Performing solo and collaborative hits, Brickman will give Kalamazoo a night of award-winning, pop-hued piano playing.
His most recent album, "Soothe, Vol. 4: Subzero: Sounds that Spark the Senses," debuted as the No. 1 New Age album on the Billboard chart.
For this show, every ticket sold is a donation to Crescendo Academy of Music. Doors open at 7 p.m. with tickets available online here.
TALIB KWELI
When: 9 p.m. Saturday
Tickets: $15 advance, $20 day of show
Where: Shakespeare's Lower Level, Kalamazoo
Brooklyn rapper Talib Kweli will bring his lyrical and musical talents to West Michigan. Highly regarded in the music world for his solo and collaborative work, Talib Kweli is sure to put on a show that emphasizes his distinctive style.
Also performing are DEZERT EEZ and DJ MEL-V. Doors open at 8 p.m. for this 21-and-over show, tickets are available online here.
FLEXADECIBEL
BACCANO
When: 9:30 p.m. Saturday
Admission: $5
Where: Founders Brewing Company, Grand Rapids
There is no doubt that Flexadecibel has soul. Inspired by West Michigan's fervent music scene, this rousing Muskegon-based septet group led by Marshall Serber on vocals, joined by bandmates Rob Rop on guitar, Ryan Carpenter on bass, Mike Schertenlieb on drums, Marty Christensen on tenor sax, Brad Hastings on trombone, and William Jeannot on keys, serves groovin' funk waves of boogie energy.
Also performing in this 21-and-older event is progressive rock/soul/funk group Baccano. More information can be found here. (The Western Den plays Founders' free show on Thursday.)
SUNDAY
XAVIER DAVIS
When: 3 p.m. Sunday
Tickets: $15, $5 Students
Where: Fountain Street Church, Grand Rapids
Returning to his hometown of Grand Rapids, Xavier Davis also brings back his intoxicating smooth jazz for which he's well-known. Davis is an accomplished jazz pianist who exudes cool and calmness, making every note he plays filled with rich decadence.
This event is hosted by Robin Connell as part of Fountain Street Church's "Jazz in the Sanctuary" concert series. More information and tickets can be purchased here.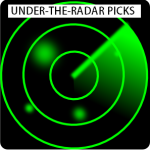 UNDER-THE-RADAR PICKS
eRoy and friends at the Tip Top Deluxe, 9 p.m. Monday, free – Grand Rapids electronic artist eRoy will take up residency at the Tip Top for the month of February, playing a free show every Monday night. He'll be joined by special guests Sandose and Saylin for his first night at the bar, with a different group of supporting acts each week.
West Michigan Jazz Society Membership Drive & Musician of the Year Reveal Party at SpeakEZ Lounge in Grand Rapids, 5:30 p.m. Tuesday, membership only — Members of the past, present and future will come together to celebrate another year of music and name the 2019 jazz musician of the year. (This event was rescheduled from last week.)
Urban Pioneers playing Tip Top Deluxe Bar & Grill in Grand Rapids, 8 p.m. Tuesday, $8 advance, $10 day of show – Crisscrossing the country with their hillbilly swing music, the Urban Pioneers string band makes a Grand Rapids tour stop hammering out "a variety of original songs that encompass old-time hillbilly music, Western swing, rockabilly and even a few gypsy-type songs." Black Cat Bone opens the show.
Frances Luke Accord playing Seven Steps Up in Spring Lake, 7:30 p.m. Thursday, $22 – Folk duo Frances Luke Accord headlines Seven Steps Up as part of the "Silver and Gold Release Tour" to celebrate the release of the latest EP, "Silver and Gold."
Channing & Quinn playing One Trick Pony in Grand Rapids, 8 p.m. Thursday — Grand Rapids duo Channing & Quinn will return to the stage at One Trick to roll out their entertaining and quirky indie-folk music.
FlyLiteGemini, Koz & the Effects, Cousin Avery, and Back Room playing at Bell's Eccentric Cafe in Kalamazoo, 8:30 p.m. Thursday, $5 — These Kalamazoo-based bands — led by indie-rock's FlyLiteGemini — will pump up Bell's Eccentric Cafe as a part of their local band series. This is a 21-and-older show.
The Zannies, Blue Oddity and St. Joe Jack playing Mulligan's Pub in Grand Rapids, 9 p.m. Thursday, free – This triple bill will be sure to draw in a crowd of diverse musical tastes. The blues/indie rock band The Zannies will be accompanied by psychedelic/funk/soul rockers Blue Oddity and the one-man-band antics of St. Joe Jackson on Thursday for an exciting show representing many areas of local music.
Davina & The Vagabonds and Olivia Mainville playing Tip Top Deluxe Bar & Grill in Grand Rapids, 9 p.m. Friday, $15 advance, $20 day of show – Minnesota's Davina & The Vagabonds have been an uber-popular regular at Tip Top, delivering dynamic, high-energy performances spanning blues, jazz and roots music. Tip Top follows this on Saturday with the returns of That Beatles Thing, paying tribute to the 55th anniversary of the Fab Four's appearance on "The Ed Sullivan Show."
Bumpus, Lushh playing Bell's Eccentric Café in Kalamazoo, 9 p.m. Friday, $10 – Soul group Bumpus will be performing their reinvented jazz sound alongside special guest Lushh.
The Smokin' Dobroleles, Banjoelectric and Myra Maimoh playing at Rocky's Bar and Grill in Grand Rapids, 6:30 p.m. Saturday, $5 — Grand Rapids' upbeat eclectic Americana band The Smokin' Dobroleles will pair with Detroit-based electro-folk act Banjoelectric and Grand Rapids afro-pop singer Myra Maimoh. Tickets can be bought at the door.
Plain Jane Glory playing Cellar Brewing Co. in Sparta, 8 p.m. Saturday — Catch this West Michigan husband-and-wife songwriting and performing duo as they unfurl their original Neo-folk, Americana, bluegrass music.
Mid-Life Crisis playing at One Trick Pony in Grand Rapids, 8 p.m. Saturday, free — Award-winning Grand Rapids band will treat the audience with classic-rock favorites along with a variety of original songs.
Los Huracanes del Norte playing DeltaPlex Arena in Walker, 9 p.m. Saturday, $40 advance – Mexican Norteno stars Los Huracanes del Norte bring their tour to West Michigan, with Jose Angel Ledesma "El Coyote," Revancha Nortena and Edwin Portillo "El Rayo" also on the bill. Details online here.
Thirsty Perch Blues Band at Billy's Lounge, 9:30 p.m. Saturday, $5 at the door – This Grand Rapids blues band will put on an electrifying show at Billy's Lounge. The band members have been playing together for over a decade, and their well-honed musicianship will be on full display at Saturday's show.
Grace Kim, Jeannette Fang playing Grand Rapids Art Museum, 2 p.m. Sunday, free – World-renowned violinist Grace Kim and pianist Jeannette Fang will be performing as part of Grand Rapids Art Museum's "Sunday Classical Concert Series: Love is in the Air."
CrossBow playing Kent District Library's Cascade Branch, 2 p.m. Sunday, free – CrossBow brings its high-energy Celtic music to Kent District Library's "Sunday Afternoon Live" concert series.
Annie Jeng: Hempy Keyboard Series at the Saugatuck Center for the Arts in Saugatuck, 2 p.m. Sunday, $15 — Enjoy the solo performance of pianist Annie Jeng as she performs music by Bartok, Logan Skelton, George Crumb, Beethoven, and Lili Boulanger.
Max Lockwood playing at Salt of the Earth in Fennville, 6 p.m. Sunday, $15 — Singer, songwriter and poet Max Lockwood will showcase his new self-titled album. Tickets can be reserved by calling 269-561-7258.
Exmag at Founders Brewing Company in Grand Rapids, 8:30 p.m. Sunday — For a show full of epic hip hop, jazz and electronica, Exmag is the group to catch during this special Sunday evening of high-energy music and fun.
THE REALLY BIG LIST OF CONCERTS, PLUS SHOWS ON THE HORIZON
Monday, Feb. 4
eRoy and Friends/Sandoze/Saylin, Tip Top Deluxe Bar & Grill
John Shea, Rockwell Republic
Jazz Jam, What Not Inn, Fennville
Travis Swanson Trio, Monday Jazz & Gin, Long Road Distillers
Tom Duffield (5 p.m.), Old Dog Tavern
Tuesday, Feb. 5
West Michigan Jazz Society Membership Drive and Musician of the Year Reveal Party, SpeakEZ Lounge
SOLD OUT Shoreline Mafia, The Stache inside The Intersection
Urban Pioneers/Black Cat Bone, Tip Top Deluxe Bar & Grill
Michael Drost & Jordan Finn, The New Standard, The Grand Bar, Grand Haven
Devon Yeider, The Union Cabaret & Grille, Kalamazoo
Western Winds, Dalton Center Recital Hall, Western Michigan University, Kalamazoo
Wednesday, Feb. 6
Kathy Lamar, Local Spins Wednesday @ SpeakEZ Lounge
Tiny Breakfast, Tip Top Deluxe Bar & Grill
The Carl Webb Band, Cedar Springs Brewing Co., Cedar Springs
Tony Reynolds, Gun Lake Casino, Wayland
Broadway In West Michigan, "Phantom Of The Opera," Miller Auditorium, Kalamazoo (Feb. 6-17)
WMU Jazz Students, The Union Cabaret & Grille, Kalamazoo
Aether Eos, Dalton Center Recital Hall, Western Michigan University, Kalamazoo
Thursday, Feb. 7
The Western Den, Founders Brewing Company
Joey DeFrancesco, Spectacular Jazz Series, St. Cecilia Music Center
The Zannies/Blue Oddity/St. Joe Jack, Mulligan's Pub
Channing & Quinn, One Trick Pony
Frankie & Myrrh/Meghan Moe Bietiks, video: Concerts Under The Stars, Chaffee Planetarium, Grand Rapids Public Museum
CANCELED DUE TO ILLNESS Sean Pannikar with Rohan de Silva, pianist: Opera Grand Rapids, Betty Van Andel Opera Center
The Fast Hands Band, 7 Monks Taproom
David Slivinski & Ruidi Tegethoff (4 p.m.), The Old Goat
Bucket O' Maybes, Gipper's Bar & Grill, Cascade
Brian Oberlin, Rockford Brewing Company, Rockford
Frances Luke Accord, Seven Steps Up, Spring Lake
Chris & Andy, Grand Armory Brewing, Grand Haven
Hope College Jazz Faculty, Sandy Point Beach House, West Olive
Clara Christian, Sherman Van Solkema Hall, Thomas J. and Marcia J. Haas Center for Performing Arts, GVSU Allendale Campus
Front & Center, Gun Lake Casino, Wayland
Broadway In West Michigan, "Phantom Of The Opera," Miller Auditorium, Kalamazoo (Feb. 6-17)
FlyLiteGemini/Koz & the Effects/Cousin Avery, Back Room @ Bell's Eccentric Cafe, Kalamazoo
Homegrown in Kalamazoo Performance Workshop, Old Dog Tavern, Kalamazoo
Scott Cowan, The Union Cabaret & Grille, Kalamazoo
The Bass Factory, The Music Factory, Battle Creek
Friday, Feb. 8
The Jammies XX: WYCE Music Awards, The Intersection
Imposters In Effect (Beastie Boys tribute), 20 Monroe Live
Political Lizard (CD release)/Leland Blue/Lane Ellens, The Pyramid Scheme
Davina and the Vagabonds/Olivia Mainville & the Aquatic Troupe, Tip Top Deluxe Bar & Grill
Kathleen & the Bridge Street Band, Billy's Lounge
Pretoria/Short Hair Domestics/Brutes, Mulligan's Pub
Grand Rapids Symphony, "Tchaikovsky Festival," DeVos Performance Hall (Feb. 8-9)
Discontent/Surfer James/Life Loss/Nociception, 741
Jaded, Flanagan's Irish Pub
Trixy Tang, Log Cabin Lounge (Feb. 8-9)
Livin' The Dream, Riverbed Bar & Grill, Ada
Brad Sinclair, Cedar Lounge Restaurant @ Cannonsburg Ski Lodge, Belmont
CANCELED Rebel Swain, Shots on the Rier, Belmont
Band 131, Woody's Press Box, Wyoming
The Bart Attacks!, Saugatuck Brewing Company, Douglas
Project 90, Itty Bitty Bar, Holland
Alex Mendenal, Our Brewing, HollandCANhe Underdogs, Park Theatre, Holland
Coty Bouchard/Jess and Jesse, New Holland Brewing's Pub On 8th, Holland
Red Tail Ring/Seth Bernard-Mark Lavengood Duo, Red House Concert Series, Tri-Cities Museum, Grand Haven
Chirp, Grand Armory Brewing, Grand Haven
Albert Lee, Seven Steps Up, Spring Lake (Feb. 8 & Feb. 10)
Pop Fiction, The Alley Door Club, Frauenthal Center, Muskegon
Entourage, 18th Amendment Spirits Co., Muskegon
Skyking/Trifocal, Unruly Brewing, Muskegon
CANCELED DUE TO WEATHER ClusterPluck, The Mitten Bar, Ludington
Grayson Barton & Nick DeKoff, Hilliards Corner Lounge, Wayland
Vertical Smile, McDuff's Bar and Grille, Wayland
Everett Domeier/Sushi Roll, Gun Lake Casino, Wayland
Broadway In West Michigan, "Phantom Of The Opera," Miller Auditorium, Kalamazoo (Feb. 6-17)
Stovepipe, Final Gravity Brewing Company, Kalamazoo
Jesse Ray & the Carolina Catfish, Old Dog Tavern, Kalamazoo
Cross Roads Blues Band, The Union Cabaret & Grille, Kalamazoo
Annual Gold Company Show, Dalton Center Recital Hall, Western Michigan University, Kalamazoo
Bumpus/Lushhh, Bell's Eccentric Cafe, Kalamazoo
Soil, The Music Factory, Battle Creek
Allie Garland, JB's Whiskey Old Style Grill, Springfield
Dan Navarro/Patti Shaffner, Acorn Theater, Three Oaks
Nadia Piotrowsky/Andy Baker, Foundry Hall Presents @ Liberty Hyde Bailey Museum, South Haven
Max Lockwood/May Erlewine, The Livery, Benton Harbor
Elaine Dame, The Mendel Center at Lake Michigan College, Benton Harbor
Saturday, Feb. 9
Flexadecibel/Baccano, Founders Brewing Company
Saved By The 90s, The Intersection
SubDocta/Tyler Knighton/KiN/The Bass Brothers, The Stache inside The Intersection
Heavy Color (album release)/Fiona Dickinson/Turtledoves, The Pyramid Scheme
Mid-Life Crisis, One Trick Pony
That Beatles Thing, Tip Top Deluxe Bar & Grill
Thirsty Perch Blues Band, Billy's Lounge
Maiden Michigan, Creston Brewery
Foster: SpeakEZ Lounge 7th Anniversary, SpeakEZ Lounge
SOLD OUT Bela Fleck & Abigail Washburn, St. Cecilia Music Center
Grand Rapids Symphony, "Tchaikovsky Festival," DeVos Performance Hall (Feb. 8-9)
Rockstar, H.O.M.E. at The B.O.B.
The Smokin' Dobroleles/Banjoelectric/Myra Maimoh, Rocky's Bar and Grill
Eve Black/Hordes, 741
Trixy Tang, Log Cabin Lounge (Feb. 8-9)
Weezil Malone (4:30 p.m.), Flanagan's Irish Pub
Tweed & Dixie, Back Forty Saloon
Last Call, Riverbend Bar & Grill, Ada
John and Tamara, Bier Distillery, Belmont
Livin' The Dream, Nick Fink's, Comstock Park
Kathy Lamar and Robin Connell, LowellArts House Concerts, Lowell
Amprage, Red's Sports Bar & Grill, Middleville
Blue Jay Bridge, Rogue River Tavern, Rockford
Paradise Outlaw, Rockford Brewing Company, Rockford
Amanda Vernon & The Rev. Matt Fase, Our Lady of Consolation Church, Rockford
Plain Jane Glory, Cellar Brewing Co., Sparta
Los Huracanes del Norte, DeltaPlex Arena, Walker
Group Therapy, Woody's Press Box, Wyoming
Rock Shop, Itty Bitty Bar, Holland
June's Got The Cash (Johnny Cash tribute), Park Theatre, Holland
Gabrial James, Great Legs Winery Brewery Distillery, Holland
Holland American Legion Band, Jack H. Miller Center for Musical Arts, Hope College, Holland
Serita's Black Rose Duo, Waverly Stone Gastropub, Holland
Dennis M, Wick's Park Bar & Grille, Saugatuck
Double Nickel, Saugatuck Brewing Company, Douglas
Carter Lezman, Tripelroot, Zeeland
Tony Reynolds, Porto Bello, Grand Haven
Nicholas James Thomasma, Grand Armory Brewing, Grand Haven
Jenn Grinels, Seven Steps Up, Spring Lake
O'Mally's Cousin, Hennessy's Pub, Muskegon
Funkle Jesse, Unruly Brewing, Muskegon
West Michigan Luthier Concert, Dogwood Center for Performing Arts, Fremont (art exhibit in lobby gallery through Feb. 23)
Sweebe Nation, McDuff's Bar and Grille, Wayland
Soulstice/Sushi Roll, Gun Lake Casino, Wayland
Max Lockwood (album release)/May Erlewine, Back Room @ Bell's Eccentric Cafe, Kalamazoo
Broadway In West Michigan, "Phantom Of The Opera," Miller Auditorium, Kalamazoo (Feb. 6-17)
Justin Moore/Cody Johnson, Wings Event Center, Kalamazoo
Jim Brickman, Kalamazoo State Theatre, Kalamazoo
Talib Kweli, Shakespeare's Lower Level, Kalamazoo
Abbey Road 2.0, Old Dog Tavern, Kalamazoo
Trilogy, The Union Cabaret & Grille, Kalamazoo
Annual Gold Company Show (2 p.m. & 8 p.m.), Dalton Center Recital Hall, Western Michigan University, Kalamazoo
The Fab Four (The Beatles tribute), Firekeepers Casino, Battle Creek
Pajamas, The Livery, Benton Harbor
Sankofa, Box Factory for the Arts, St. Joseph
GearHead, Czar's 505, St. Joseph
Billy Dalton, Ridge Cider Co., Grant
West Michigan Luthier Concert, Dogwood Center for Performing Arts, Fremont
The Legendary Trainhoppers: Gopherwood Concerts, Elks Lodge, Cadillac
Davina and the Vagabonds, Crooked Tree Arts Center, Petoskey
Sunday, Feb. 10
Exmag/Pause, Founders Brewing Company
Tiny Tree/Crooked Heart/Brutes, Tip Top Deluxe Bar & Grill
Xavier Davis, Jazz In The Sanctuary Hosted by Robin Connell (3 p.m.), Fountain Street Church
Grace Kim/Jeanette Fang, "The Music of Hollywood: Korngold and Gershwin," Sunday Classical Series, Grand Rapids Art Museum
Greg Miller (10 a.m.), Sunday Brunch, JW Marriott
River North Jazz Brunch (11 a.m.), The Old Goat
Randy Marsh & Friends, SpeakEZ Lounge
Terrestrial Peasants, Creston Brewery
CrossBow, Sunday Afternoon Live, Kent District Library, Cascade Branch
Toby Bresnahan (noon), Cedar Springs Brewing Co., Cedar Springs
Matthew Ball, Sunday Afternoon Concert Series, Loutit District Library, Grand Haven
Albert Lee, Seven Steps Up, Spring Lake (Feb. 8 & Feb. 10)
Charlie Jordan Trio, Waverly Stone Gastropub, Holland
Annie Jeng, Hempy Keyboard Series, Saugatuck Center for the Arts, Saugatuck
Lew Russ, Corner Bar & Grill, Saugatuck
Max Lockwood, Salt of the Earth, Fennville
Nick DeKoff, Gun Lake Casino, Wayland
Broadway In West Michigan, "Phantom Of The Opera," Miller Auditorium, Kalamazoo (Feb. 6-17)
Kalamazoo Symphony (3 p.m.), "Phantom Of The Orchestra," Chenery Auditorium, Kalamazoo
Zhang Zho, Gilmore Rising Stars Series, Wellspring Theater, Kalamazoo
Big Boss Blues Band/Blue Veins, Kalamazoo Valley Blues Association Winter Fundraiser, Shakespeare's Lower Level, Kalamazoo
Blues Jam with Big Trouble, Old Dog Tavern, Kalamazoo
Paul Mow, tenor/Joshua Goines, piano/Meredith Best George/Kacie Colleen Mercer/Abby Murray Vachon: That's Amore!, Acorn Theater, Three Oaks
Chris Dorman, Benzie County Water Festival, Beulah (Feb. 10-15)
ON THE HORIZON
Monday, Feb. 11
eRoy and Friends/Gypsy/Koala Bear, Tip Top Deluxe Bar & Grill
BassBin: Kar Pow/Emilio V, Billy's Lounge
Drew and Ellie Holcomb, Wealthy Theatre
John Shea, Rockwell Republic
Blue Jazz Ensemble, Long Road Distillers
Jazz Jam, What Not Inn, Fennville
Broadway In West Michigan, "Phantom Of The Opera," Miller Auditorium, Kalamazoo (Feb. 6-17)
Winter Blues Fundraiser (3 p.m.), Kalamazoo Valley Blues Association, Shakespeare's Pub Lower Level, Kalamazoo
Tuesday, Feb. 12
The Go Rounds: WGVU-NPR Pop Up Concert, Fountain Street Church
Shad, Covenant Fine Arts Center Auditorium, Calvin College
Michael Drost & Jordan Finn, The New Standard, The Grand Bar, Grand Haven
Broadway In West Michigan, "Phantom Of The Opera," Miller Auditorium, Kalamazoo (Feb. 6-17)
Devon Yeider, The Union Cabaret & Grille, Kalamazoo
Carl Allen, drums, Dalton Center Recital Hall, Western Michigan University, Kalamazoo
Wednesday, Feb. 13
The Insane Theatre (The Doors tribute), Local Spins Wednesday @ SpeakEZ Lounge
As It Is/Point North/Sharptooth/Hold Close, The Stache inside The Intersection
The Change/The Rupple Brothers & Company, Tip Top Deluxe Bar & Grill
River North Jazz, The Old Goat
Blue Jazz Ensemble, Zoko 822
Tom Hagen Trio featuring Rick Reuther, Noto's Restaurant, Cascade
Ivan Akinsiima, Mizu Sushi, Holland
Joshua Davis, Salt of the Earth, Fennville
Jake Stevens, Gun Lake Casino, Wayland
Broadway In West Michigan, "Phantom Of The Opera," Miller Auditorium, Kalamazoo (Feb. 6-17)
WMU Jazz Students, The Union Cabaret & Grille, Kalamazoo
Bullock Performance Institute: Arjan Verma, sitar, Dalton Center Recital Hall, Western Michigan University, Kalamazoo
Thursday, Feb. 14
Kelly Clarkson, Van Andel Arena
Space Jesus/Buku/Toadface/Huxley Anne, The Intersection
Luca Lush/Montell 2099/S&M/Diesel In The Mix, The Stache inside The Intersection
Mary Rademacher Reed Trio, One Trick Pony
Cabildo/The Luna Blues Machine (dinner sold out), Founders Brewing Company
Cheap Dates, H.O.M.E. at The B.O.B.
David Slivinski & Ruidi Tegethoff (4 p.m.), The Old Goat
Chris Cranick, Rockford Brewing Company, Rockford
John Gorka, Seven Steps Up, Spring Lake
Nate Holley, Itty Bitty Bar, Holland
My Thin Place, Sandy Point Beach House, West Olive
Delilah DeWylde, Big Lake Brewing, Holland
Chris & Andy Frisinger, Grand Armory Brewing, Grand Haven
Jim Cooper Trio, 18th Amendment, Muskegon
Toby Bresnahan, Hilliards Corner Lounge, Wayland
Front & Center, Gun Lake Casino, Wayland
Broadway In West Michigan, "Phantom Of The Opera," Miller Auditorium, Kalamazoo (Feb. 6-17)
Strange Country: Homegrown in Kalamazoo, Old Dog Tavern, Kalamazoo
WMU Combo Night, The Union Cabaret & Grille, Kalamazoo
Friday, Feb. 15
Candlebox/To Whom It May/Coldville, 20 Monroe Live
The Funk Hunters/jckLNDN, The Stache inside The Intersection
J.I.D/Reason/Hardo/Lou The Human, Elevation below The Intersection
Valley Girl/Last Night Saved My Life/Birdie Country/Von Kaiser, The Pyramid Scheme
Nick Moss Band, Tip Top Deluxe Bar & Grill
Caleb Byers/Beach Daisy/Today And Tomorrow, Mulligan's Pub
Serita's Black Rose, Billy's Lounge
Brena, H.O.M.E. at The B.O.B.
Sherman Gepherd (EP release)/Cosmic Knot/The Marsupials, Creston Brewery
Red Baron, 741
Collage Concert, Grand Rapids Community College musical ensembles, East Grand Rapids High School Performing Arts Center
Stolen Horses, Back Forty Saloon (Feb. 15-16)
John Shea, Rendezvous Lounge @ Amway Grand Plaza Hotel
Edye Evans Hyde Trio, JW Marriott
Trixy Tang, Gipper's Bar & Restaurant
Frankengarry, Bier Distillery, Belmont
Kathy Lamar, Noto's Restaurant, Cascade
Oh Those Clowns, Woody's Press Box, Wyoming (Feb. 15-16)
The Strapping Owls (album release)/Dede and the Dream, Saugatuck Center for the Arts, Saugatuck
Dale Wicks, Saugatuck Brewing Company, Douglas
Concerto and Aria Concert, Jack H. Miller Center for Musical Arts, Concert Hall, Hope College, Holland
The Shagwells, Itty Bitty Bar, Holland
Drew Behringer, Our Brewing, Holland
Delilah DeWylde, Tripelroot, Zeeland
Tony Reynolds, Porto Bello, Grand Haven
Acoustic Buffalo, Grand Armory Brewing, Grand Haven
Kristen Kuiper, Pigeon Hill Brewing Company, Muskegon
Flexadecibel/El Brandino, Unruly Brewing, Muskegon
Megan Dooley, Hilliards Corner Lounge, Wayland
All In, McDuff's Bar and Grille, Wayland
Kevin Viilo/Avon Bomb, Gun Lake Casino, Wayland
Starfarm, Back Room @ Bell's Eccentric Cafe, Kalamazoo
Broadway In West Michigan, "Phantom Of The Opera," Miller Auditorium, Kalamazoo (Feb. 6-17)
Brian Koenigsknecht, Final Gravity Brewing Company, Kalamazoo
Escaping Pavement/Borr + McFerrin/Static of a Stranger, Old Dog Tavern, Kalamazoo
Out Of Favor Boys, The Union Cabaret & Grille, Kalamazoo
Project 90, The Music Factory, Battle Creek
Allie Garland, JB's Whiskey Old Style Grill, Springfield
Jimmy & the Mortals Sixties Revue, Paw Paw Playhouse, Paw Paw
Colm Keegan: History of Ireland Through Music, Acorn Theater, Three Oaks
Rick Springfield, Silver Creek Event Center @ Four Winds Casino, New Buffalo
Fool House: 90s Dance Party, Czar's 505, St. Joseph
The Accidentals.Emilie Petersmark & Kate Pillsbury (of The Crane Wives): Time Out, The Mendel Center @ Lake Michigan College, Benton Harbor
Saturday, Feb. 16
Sixteen Candles: I Love The 80s, 20 Monroe Live
Pigeons Playing Ping Pong/Mungion, The Intersection
We Jack/Gettoblaster/Attak/Kar Pow, The Stache @ The Intersection
As Am I/Jake Kalmink & the Further Closer/Casa Blue/Another Man's Trash, The Pyramid Scheme
Thirsty Perch Blues Band, One Trick Pony
Starfarm, Billy's Lounge
Emma Lou and Sam, Creston Brewery
Dr. Dog/The Nude Party, Covenant Fine Arts Center Auditorium, Calvin College
Grand Rapids Symphony, "Black Violin in Concert," DeVos Performance Hall
Love Handle/Elroy Meltzer/Chandler Reed & The Stick Keys/Blue Oddity, Quinn & Tuite's Irish Pub
Great Scott, Rogue River Tavern, Rockford
Jukejoint Handmedowns: Grand River Folk Arts Society, Wealthy Theatre Annex
Decades, River City Saloon
Moonraker/Bet On Rats/Joe, 741
Refurbished, Flanagan's Irish Pub
Stolen Horses, Back Forty Saloon (Feb. 15-16)
Edye Evans Hyde Trio, JW Marriott
Entourage, Rendezvous Lounge @ Amway Grand Plaza Hotel
Third Coast Gypsy Jazz, The Old Goat
Flashback, Gipper's Bar & Restaurant
Weezil Malone Band, Riverbend, Ada
John Shea, Noto's Restaurant, Cascade
Barenakid 90s, Red's Sports Bar & Grill, Middleville
Chirp, Rockford Brewing Company, Rockford
Oh Those Clowns, Woody's Press Box, Wyoming (Feb. 15-16)
Collin Cooper & David Simmer, Ridge Cider Co., Grant
Pretty Rage, Itty Bitty Bar, Holland
Marrakesh Express (Crosby, Stills, Nash & Young tribute), Park Theatre, Holland
Hayes Griffin & Nate Roberts, Waverly Stone Gastropub, Holland
Dean Allrick, What Not Inn, Fennville
Tyler Bradley, Saugatuck Brewing Company, Douglas
Skeletons, Wick's Park Bar & Grille, Saugatuck
Kari Lynch Duo, Grand Armory Brewing, Grand Haven
Gabrial James, Old Boys' Brewhouse, Spring Lake
The Buster Blues Band, Hennessy's Pub, Muskegon
Deep Greens & Blues, Unruly Brewing, Muskegon
Nick Dekoff, McDuff's Bar and Grille, Wayland
Desmond Jones/The Clock Reads/Drewphoria, Back Room @ Bell's Eccentric Cafe, Kalamazoo
Joshua Davis, Old Dog Tavern, Kalamazoo
Broadway In West Michigan, "Phantom Of The Opera," Miller Auditorium, Kalamazoo (Feb. 6-17)
Teddy Riley & Dave Hollister of Blackstreet/Michel'le, Kalamazoo State Theatre, Kalamazoo
Motherfolk/Stay Outside/The Hacky Turtles/Downing, Shakespeare's Pub Lower Level, Kalamazoo
Motherfolk/Stay Outside/The Hacky Turtles/Dawning, Shakespeare's Pub, Kalamazoo
Jake Simmons & the Little Ghosts/BFF/LVERS, Satellite Records, Kalamazoo
WMU School of Music Opera: Suor Angelica/The Spanish Hour, Dalton Center Recital Hall, Western Michigan University, Kalamazoo
Another Lost Year/Shallow Side/Elsie Binx/Red Moon Rising, The Music Factory, Battle Creek
The Blue Water Ramblers: Foundry Hall Presents, The Church of the Epiphany, South Haven
Brass from the Past, Acorn Theater, Three Oaks
Full Cord, The Livery, Benton Harbor
America, Little River Casino, Manistee
Brotha James, Corson Auditorium, Interlochen Center for the Arts' Winterlochen Festival, Interlochen
Lara Fullford/Eliza Thorp/Kevin Johnson/Indigo Moon, Red Sky Stage, Petoskey
Sunday, Feb. 17
John Mellencamp, DeVos Performance Hall
Badfish (Sublime tribute)/Roots Of Creation/Bumpin' Uglies/Dance Contraption, The Intersection
Escaping Pavement (4 p.m.), Creston Brewery
Bruce Ling/Darcy Wilkin: Songteller Sessions (7 p.m.), Creston Brewery
Tom Cutts (1 p.m.)/Asamu Johnson & the Associates of the Blues (1:30 p.m.)/Yolonda Lavender (2:30 p.m.)/The Gospel Believers (3:30 p.m.)/MC Ericka "Kyd Kane" Thompson: Taste of Soul Sunday, Grand Rapids Public Library downtown
David Hall, Sunday Classical Series, Grand Rapids Art Museum
Mike Frost & Mike Hyde (10 a.m.), Sunday Brunch, JW Marriott
River North Jazz Brunch (11 a.m.), The Old Goat
River Rogues Jazz Band (2 p.m.), Harmony Hall
Randy Marsh & Friends, SpeakEZ Lounge
Jim Spalink (noon), Cedar Springs Brewing Co., Cedar Springs
Lew Russ (noon), Hudsonville Winery, Hudsonville
Robin Connell/Jim Cooper Trio (3 p.m.), Spring Lake Library
Edye Evans Hyde/Mike Hyde/Rob Hartman/Tim Froncek/Jordan VanHemert: Holland Concert Jazz Orchestra, Park Theatre, Holland
Brad Phillips, Salt of the Earth, Fennville
Luke Lenhart, Hilliards Corner Lounge, Wayland
Mike Talbot, Gun Lake Casino, Wayland
Teddy Riley/Dave Hollister/Michel'le
Broadway In West Michigan, "Phantom Of The Opera," Miller Auditorium, Kalamazoo (Feb. 6-17)
The Accidentals & The Crane Wives: Time Out, Ramsdell Regional Center for the Arts, Manistee
Copyright 2019, Spins on Music LLC