Third Eye Blind, FlyLite Gemini, Jordan Dodson, The War & Treaty, Insane Theatre, The Adams Family, Yuri and more pump up the week. Plus, take advantage of two ticket giveaways: Mastodon and Paula Cole.
THE BIG LIST: Oct. 9-15
For an expanded listing of upcoming shows at West Michigan venues, check out The REALLY Big List at Local Spins. Have concert listings you think deserve to be spotlighted? Email date, time, ticket prices, location and details to liz@localspins.com.
SCROLL DOWN FOR A CHANCE TO WIN TICKETS TO MASTODON AND PAULA COLE
DARK STAR ORCHESTRA
When: 7 p.m. Tuesday
Tickets: $20 in advance, $25 day of show
Where: The Intersection, 133 Grandville Ave. SW, Grand Rapids
This Grateful Dead tribute band has 30 years of musical material to sift through for its set lists, and performances can change as the seven band members either mix it up on stage or faithfully reproduce a long ago show. And with 2,700 shows over its 20 years of existence, including some featuring original Dead members, Dark Star Orchestra has more than mastered the emotions of the Dead experience. "We offer a sort of a historical perspective at what it might have been like to go to a show in 1985, 1978 or whenever," rhythm guitarist and vocalist Rob Eaton says on the group's website. So, yeah, Mom and Dad, just like studying history.
Get tickets and details at sectionlive.com. And if you want to follow DSO around like you did the Dead, the band is slated for Detroit's Majestic Theatre on Thursday.
MASTODON
EAGLES OF DEATH METAL
When: 7:30 p.m. Wednesday
Tickets: $38-$59.50, or four for $99
Where: 20 Monroe Live, 11 Ottawa Ave. NW, Grand Rapids
LOCAL SPINS TICKET GIVEAWAY: Congratulations to Local Spins reader Priscilla Hobbs. She was the first person to email john@localspins.com with "MASTODON" in the message field and won a pair of tickets to Wednesday night's concert. Scroll down for a chance to win tickets to see Paula Cole.
Arising from Atlanta back in 2000, Mastodon's mixology is based on heavy metal and progressive rock plus interesting lyrical approaches. They're not above poking fun at themselves, like in this video that supports the single "Show Yourself" from this year's release "Emperor Of Sand," which reached No. 4 on Billboard's Mainstream Rock Song chart. Eagles of Death Metal, anchored by Californians Jesse Hughes and drummer Josh Homme (Queens Of The Stone Age) has been around even longer, and do not play death metal but rollicking rock and roll.
(Sadly, EDOM was on stage during the concert attack in Paris in 2015 that killed 89.) Opening are Chicago instrumentalists Russian Circles. Tickets available from Live Nation here.
LOCAL SPINS WEDNESDAY:
FLYLITEGEMINI, MATT GABRIEL
When: 8 p.m. Wednesday
Admission: Free
Where: SpeakEZ Lounge, Grand Rapids
Led by Joe Chamberlin (FlyPaper), Southwest Michigan's FlyLiteGemini unfurls original folk, rock and blues. This serves as the Grand Rapids CD-release show for the band's brand new album, which boasts 14 songs about the journey of the soul, finding love and bettering the world by changing one's self. Co-produced by Chamberlin and Ian Gorman at Kalamazoo's La Luna Recording and Sound, the music is informed by the classic rock vibes of the late 1960s and 1970s, with driving rhythms, soaring leads, harmonies and pop sensibilities. It's a fresh spin on blues-influenced rock. Come and check out this talented new group.
As an established acoustic folk-blues-rock artist, Grand Rapids' Matt Gabriel has long regaled audiences with his thoughtful and infectious, genre-spanning songs. His most recent EP, "Fiction," has been praised for its "impressive range and versatility." Local Spins Wednesdays feature Michigan brew specials and free parking in the Monroe Avenue lot, kitty-corner from SpeakEZ Lounge. The series is presented by Local Spins, SpeakEZ Lounge and WYCE.
INTERNATIONAL GUITAR SERIES:
JORDAN DODSON
When: 7:30 p.m. Thursday
Tickets: $15 adults, $10 student/seniors
Where: Linn Maxwell Keller Recital Hall, Albert P. Smith Music Center, Grand Rapids Community College
This annual series settles into its remodeled home at Grand Rapids Community College's music building, now known as the Albert P. Smith Music Center, which will be dedicated in a ceremony next week. But there is no time like the present to see young classical guitarist Jordan Dodson, a winner of Astral's 2013 National Auditions, who unabashedly champions modern classical composers even as he honors the past. He counts many of them as friends, often commissions pieces from them and performs their work live.
A native of Columbus, Ohio, Dodson told Philadelphia's Barnes Foundation in July that he started out as a kid playing electric guitar and loved Hanson, switching to classical at age 15, which he said would be considered a late start. Today Dodson lives and teaches in New York City and performs around the world. His degrees are from the Curtis Institute of Music in Philadelphia, Manhattan School of Music and the Cincinnati College Conservatory of Music. Check here for information about and tickets for the three upcoming concerts in the International Guitar Series.
THE WAR & TREATY
THE HACKY TURTLES
When: 9:30 p.m. Thursday
Admission: Free
Where: Founders Brewing Co., Grand Rapids
Get ready for some hair-raising inspiring music. The gospel-fired, rootsy, indie-folk of Albion's The War & Treaty creates an absolutely electric atmosphere, especially with the soulful vocals churned out by Michael Trotter Jr. and Tanya Blount Trotter. This duo has turned heads the past several months, generating a buzz that's earned them attention from Rolling Stone magazine and media outlets across the region. Their eight-song debut album, "The War and Treaty," topped WYCE's local/regional Hot Top 5 airplay chart after its release and they're touring across the country.
Catch them while you can, and read more about them (and listen to them) in this Local Spins Artist Spotlight feature. (Founders follows this on Saturday with its 20th anniversary party; scroll down for more on that.)
ERICK BAKER
When: 8 p.m. Friday
Tickets: $25-$35
Where: Seven Steps Up, Spring Lake
Knoxville, Tenn., singer-songwriter Erick Baker brings his "Moving Mountains Roadshow" to West Michigan, unfurling the sort of acoustic rock that Seven Steps Up owners Michelle and Gary Hanks describe as "amazing" and "incredible."
Get more details and tickets online at pindropconcerts.com, where you can also get information about Wednesday night's concert starring Jillette Johnson and Saturday morning's special free Courtyard Concerts "Liz's Concert" for children featuring singer Rachael Davis and her family band, Lake Effect.
THE SPILL CANVAS
When: 8:30 p.m. Friday
Tickets: $15 advance, $18 day of show
Where: Bell's Eccentric Café, Grand Rapids
The Spill Canvas is one of those emo-hued bands with an intensely devoted, super-committed fan base. And it's easy to understand why: The South Dakota alt-rock band led by Nick Thomas has a passionate, driving quality about its music and it's in the midst of a tour that's celebrating the 10th anniversary of its debut album, "No Really, I'm Fine." Word is the band may also be playing some new music as it prepares to release its next album in 2018.
Chase Huglin opens the show. Get tickets and more information online at bellsbeer.com.
FOUNDERS 20th ANNIVERSARY PARTY:
THE FBC ALL-STARS, THE CONCUSSIONS
ORGANISSIMO, DEVIN & THE DEAD FRETS
When: 1 p.m.-1 a.m. Saturday
Admission: Free
Where: Founders Brewing Co., Grand Rapids
Two decades. Some folks might find it hard to wrap their minds around the fact that Founders Brewing is celebrating its 20th anniversary this weekend, but it's true. And the brewery is releasing its Tank Bender, a massive bourbon barrel-aged Eisbock, to mark the occasion.
Oh, it's also lined up a who's who slate of musical acts to perform starting at 3 p.m. Saturday. The FBC All-Stars featuring Founders employees, The Concussions, Organissimo and Devin & The Dead Frets will rock the stage while everyone toasts the taproom on its birthday. Details online at foundersbrewing.com.
LOWELLARTS UNPLUGGED HOUSE CONCERT:
THE ADAMS FAMILY
When: 7 p.m. Saturday
Tickets: $10 advance, $12 day of show
Where: LowellArts, 223 W. Main St., Lowell
The Adams Family inaugurates a new, cool-weather, indoor concert series for the Grand Rapids area, organized by LowellArts. Featuring local Lowellians Jerry Adams, son Brian Adams, sister Cindy Adams Kropf and Cindy's main squeeze, Dale Kropf, The Adams Family presents hits of the 1950s and 1960s highlighted by those unmatched family harmonies. Some 14 concerts are planned through May for the new series in a relaxed, gallery setting, including Cabaret with Roger MacNaughton, Cindy Kropf, Bob VanStee and Kathy Lamar providing American Songbook favorites on Oct. 28.
After a respite through the holidays, the series resumes in earnest in January and marches through a diverse repertoire from Celtic to rock to folk to bluegrass, including Seth Bernard, Mark Lavengood, Lipstick Jodi, Josh Rose, and more. See the website for details.
PAULA COLE
When: 8 p.m. Saturday
Tickets: $37 advance, $41 day of show
Where: Saugatuck Center for the Arts, 400 Culver St., Saugatuck
LOCAL SPINS TICKET GIVEAWAY: Congratulations to Local Spins reader Cathy Van Eck. She was the first person to email john@localspins.com with "PAULA COLE" in the message field and won a pair of tickets to Saturday night's concert.
Massachusetts singer-songwriter Paula Cole boasts an impressive resume, ranging from her 1997 Top 10 breakout hit, "Where Have All the Cowboys Gone," to winning a Grammy Award for best new artist to being the first woman to solely produce and receive a Grammy nomination for her 1996 album, "This Fire."
Long praised for her stellar vocals, the 49-year-old multi-instrumentalist and multi-platinum-selling artist celebrated the 20th anniversary of that acclaimed album last year and recently released "Ballads," a collection of covers that includes Billie Holiday's "God Bless the Child" and many more classics. Get tickets and more details online at sc4a.org.
VALLEY GIRL ALBUM-RELEASE SHOW
When: 8 p.m. Saturday
Tickets: $10 advance, $12 day of show
Where: Wealthy Theatre, 1130 Wealthy St. SE, Grand Rapids
Grand Rapids indie-pop band Valley Girl is ready to unfurl its infectious music, recently releasing the single "Sequoia" from their debut LP. On Saturday, the album officially hits the streets with the band — Ryley Grayson, Jake Nuechterlein, James Reinhardt, Ryan St. John – hosting this album-release party, which will also feature sets by the bands Birdie Country and The Takeaways.
The album already is available digitally, and Valley Girl plays another CD-release show on Nov. 18 at Fischer Hall in Frankenmuth. Doors for the Wealthy Theatre concert open at 7:15 p.m.
NOAH GUNDERSON
When: 8 p.m. Saturday
Tickets: $17 advance, $20 day of show
Where: The Pyramid Scheme, Grand Rapids
Washington indie-folk/rock artist Noah Gunderson has a brand new album, "White Noise," which he's currently promoting on a national tour along with the video/single "The Sound." PopMatters.com raved that the new album represents some of his best work, transitioning to a more electric sound and "an anthemic, even cerebral rock-out experience."
Opening the Grand Rapids show will be Silver Torches. Get tickets at pyramidschemebar.com, where you can also find details about Sunday's concert starring Spafford and Hayley Jane & The Primates, $15.
RICK CHYME & AFTER OURS
When: 4 p.m. Sunday
Admission: Free
Where: Creston Brewery, Grand Rapids
South Bend, Ind.'s After Ours – Eli Kahn and Arthur Schroeder – team up with Grand Rapids hip hop favorite Rick Chyme to help close out the weekend with a musical bang. After Ours, which released its debut album, "Up Late," earlier this year, will play an instrumental set of what it describes as "head-nod jazz," and Chyme will perform a set with backing from the South Bend drummer and guitarist.
For his part, Chyme says he plans to release more new material over the next year than "any 12-month span" in his career, including something called the "Daily Pieces" project that posts new music every day for 365 days. Get more info about Sunday's show online here.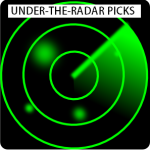 UNDER-THE-RADAR PICKS
The Social Animals and The Muteflutes playing The Stache inside The Intersection in Grand Rapids, 7 p.m. Monday, free – This free, all-ages show that kicks off the week features Duluth, Minn., indie-rock band The Social Animals with support from Grand Rapids' own The Muteflutes (who recorded their most recent folk-rock album in Minnesota).
Connell-Cooper Jazz Trio (Thursday) and Thirsty Perch Blues Band (Saturday) playing One Trick Pony in Grand Rapids, 8 p.m., free – From jazz to blues, that's the musical week in a nutshell for One Trick Pony, with jazz pianist Robin Connell performing Thursday as part of the Connell-Cooper Jazz Trio with Jim Cooper on vibes and Jeff Shoup on drums, followed by Thirsty Perch Blues Band on Saturday. Make reservations at 235-7669.
Brant Satala, playing 7 p.m. Thursday, and Alistair Beerens, playing 7 p.m. Saturday at Thornapple Brewing Co., 6262 28th St. SE in Cascade, free — Guys and guitars go together like beer and pizza at this relatively new entry on the brewery scene. These two gents have performed here often since the June opening.
Third Eye Blind playing The Intersection in Grand Rapids, 8 p.m. Friday, $35 advance, $40 day of show –Yes, Third Eye Blind is still pounding it out on the road. Indeed, the once-platinum-selling band has mounted its "Fall of the Summer Gods Tour," after releasing a 2016 EP, "We Are Drugs." (Wheeler Walker Jr. with Tim Montana & The Shrednecks play The Stache the same night, $15 advance, $18 day of show.)
DAVIDSTOUT, The Cringes and All is Well playing the Park Theatre at 248 S. River Ave. in Holland, 8 p.m. Friday, $7 advance, $12 day of show – Grand Rapids indie-rock/alt-rock band DAVIDSTOUT headlines this "indie showcase" at Park Theatre with Holland indie-rock trio The Cringes and Grand Rapids post-rock band All Is Well also on the bill. Doors open at 7:30 p.m.
Tim Heidecker, Neil Hamburger and Clownvis playing The Pyramid Scheme in Grand Rapids, 9 p.m. Friday, SOLD OUT – Normally, a comedy show wouldn't find its way into The Big List's music roster, but this particular spectacle also features Clownvis, whose Elvis Presley imitation is legendary. Just saying. And if you're into comedy, the Second City Comedy Company plays Calvin College's Covenant Fine Arts Center on Saturday night.
The Insane Theatre playing Rockford Brewing in Rockford, 9:30 p.m. Friday, free – As this Grand Rapids band put it, "Let the ceremony begin … again." Sporting a new lineup, The Insane Theatre (Chris Kemler, Jim Prange, Brian Haik and JD Jones) will be performing The Doors' debut album in its entirety in celebration of the 50th anniversary of its release (a record which includes "Light My Fire"). Well, it might be 51 years, but who's counting?
Opera Grand Rapids, "Rigoletto," 7:30 p.m. Friday & 7:30 p.m. Saturday at DeVos Performance Hall, $25-$89, $5 for students — When people think opera, many think about "Rigoletto," a three-act tale of love gone wrong based on a Victor Hugo play, sung in Italian with titles. With the Grand Rapids Symphony and the Grand Rapids Symphony Chorus, OGR celebrates its 50th anniversary by staging this classic.
Yuri playing 20 Monroe Live in Grand Rapids, 8 p.m. Saturday, $20-$250 – Uber-popular Mexican singer Yuri brings her tour to West Michigan with this concert at 20 Monroe Live in Grand Rapids, following an appearance in Chicago. The multi-award-winning artist also has starred as an actress in movies.
May Erlewine, Julian Allen, Tyler Duncan, Max Lockwood, Anand Nyack, plus Katie Van Dusen, playing at Bell's Eccentric Cafe, Kalamazoo, 8:30 p.m. Saturday, $20 — Once again, May Erlewine brings along a bunch of friends for this fourth stop on her seven-date Michigan tour celebrating the release of her new CD, "Mother Lion." As polished of a singer-songwriter and entertainer as they come, Erlewine's show, seated and 21+, is a highlight on Bell's calendar. Get tickets online through this website.
Ryan Joseph Anderson playing the Tip Top Deluxe Bar & Grill in Grand Rapids, 9 p.m. Saturday, $10 – Americana artist Ryan Joseph Anderson of Chicago released his much-acclaimed debut album, "The Weaver's Broom," in 2014, following that up this year with "City of Vines." Opening the Grand Rapids show will be Jack Droppers & The Best Intentions. Tickets, details online here. (By the way, The Zannies, Hannah Laine and Eugene Jackets play Tip Top on Friday.)
The Soul Syndicate playing Billy's Lounge in Eastown in Grand Rapids ($5) and Jesse Ray & The Carolina Catfish playing River City Saloon in Grand Rapids, 9 p.m. Saturday — Depending on your cup of tea, this is an opportunity to catch music on different ends of the musical spectrum on different ends of town. The Soul Syndicate uncorks its monthly attack of vintage R&B at Billy's Lounge the same night that fiery rockabilly/blues duo Jesse Ray & The Carolina Catfish heat things up at River City Saloon. To each his or her own.
ON THE HORIZON
Monday, Oct. 16
Steely Dan, Van Andel Arena
Petra van Nuis/Andy Brown/Paul Keller/Pete Siers, West Michigan Jazz Society Presents Monday Night Jazz, Bobarino's At The B.O.B.
Brad Fritcher's Moods, Jazz & Gin Mondays, Long Road Distillers
John Shea, Rockwell Republic
Elder/King Buffalo/Tired Blood, The Pyramid Scheme
BassBin: Keith MacKenzie, Billy's Lounge
Mike Talbot, Gun Lake Casino, Wayland
Jazz Jam, What Not Inn, Fennville
Dan Willenberg Trio, The Union Cabaret & Grille, Kalamazoo
Tuesday, Oct. 17
The Bronzed Chorus/Teething/Hollow Phase, The Pyramid Scheme
Surfer Blood/Lazy Genius/Elroy Meltzer, The Stache inside The Intersection
Noel Webley & Paul B. Smith, Rendezvous, Amway Grand Plaza Hotel
Take Three Jazz Ensemble, The Grand, Grand Haven
Joe Laureano, Gun Lake Casino, Wayland
Rusty, The Union Cabaret & Grille, Kalamazoo
Jazz Night, Rupert's Brew House, Kalamazoo
Wednesday, Oct. 18
Kari Lynch and Steve Rivers, Local Spins Wednesday @ SpeakEZ Lounge
Broadway GR: "Wicked," DeVos Performance Hall (Oct. 18-Nov. 5)
CANCELLED Timeflies/Dawin/Loote, The Intersection
Beer City Saxes, H.O.M.E. At The B.O.B.
Tom Hagen Trio Featuring Rick Reuther, Noto's
River North Jazz, The Old Goat
Olivia Mainville & the Aquatic Troupe, Cedar Springs Brewing Co., Cedar Springs
Bob Van Stee, Flat River Grill, Lowell
Grand Valley State University Concert Band, "Evoking A Saturday Night At The Park Band Shell," Louis Armstrong Theater in Haas Center For Performing Arts, Allendale
Marquita & Brandon, Gun Lake Casino, Wayland
Jazz Mix Night, The Union Cabaret & Grill, Kalamazoo
Detroit A Go Go (northern soul music festival), Bert's Warehouse, Detroit (Oct. 19-22)
Grand Valley State University Symphonic Band, "Evoking A Saturday Night At The Park Band Shell," Louis Armstrong Theatre, Allendale
Muskegon Community College Wind And Jazz Ensemble Concert, Frauenthal Center For The Performing Arts, Muskegon
Thursday, Oct. 19
311/Tropidelic, 20 Monroe Live
CARE/Major Murphy/Darkly, Founders Brewing Co.
The Tillers/Clusterpuck, Tip Top Deluxe Bar & Grill
Space Jesus/Schlump/Esseks/Of The Trees, The Intersection
Jake Kershaw (CD release)/Conrad Shock and the Noise with Josh Worsham (of The Zannies), The Stache inside The Intersection
Boogie Woogie Babies/Mark Kahny, One Trick Pony
Broom Closet Boys, H.O.M.E. At The B.O.B.
Grand Mammoth/Rip Van Ripper/King Chiefs, Mulligan's Pub
Tony Reynolds, JD Reardon's Bar & Grill
Hollywood Makeout, Music In The Stacks, Grand Rapids Public Library Main
Grand Rapids Community College: Instrumental Ensembles Fall Concert: Chamber Orchestra, Guitar Ensemble, Campus Band, Wind Ensemble and Instrumental Chamber Ensembles, Linn Maxwell Recital Hall, Albert P. Smith Music Center
Patrick Nolan, Rockford Brewing Co., Rockford
Nate Holley, Itty Bitty Bar, Holland
Kari Lynch & Steve Rivers, Coppercraft Distillery, Holland
Andy Frisinger & Chris Wiser, Grand Armory Brewing, Grand Haven
May Erlewine/Julian Allen/Tyler Duncan/Max Lockwood/Anand Nyack/Katie Van Dusen, Seven Steps Up, Spring Lake
Steffan Copenhaver, Gun Lake Casino, Wayland
Michigander, Bell's Eccentric Cafe, Kalamazoo
Kris Allen/Matt Giraud, Kalamazoo State Theatre, Kalamazoo
The Black Dahlia Murder/Suffocation/Decrepit Birth/Necrot/Wormwitch, The Music Factory, Battle Creek
Julliard String Quartet, Dendrinos Chapel and Recital Hall, Interlochen Center For The Arts, Interlochen
Friday, Oct. 20
Gavin DeGraw, 20 Monroe Live
The Floozies/The Funk Hunters/Late Night Radio, The Intersection
Ghostface Killah/Controvonics/B Sturg, The Pyramid Scheme
Sweet J Band, H.O.M.E. At The B.O.B.
Grand Rapids Symphony, The Baroque Coffee Concert/"Charlie's Angels" with guest conductor Garry Clarke, St. Cecilia Music Center
Grand Valley State University, "A Kurt Weill Cabaret: Songs For A Changing World," Betty Van Andel Opera Center
Grand Valley State University, Violin Day Concert, Cook-DeWitt Center, Allendale
Heresy/Drink Their Blood/Blackfront Ink, Mulligan's Pub
Bex Marshall, Tip Top Deluxe Bar & Grill
Funkle Jesse, Grand Woods Lounge
In The Red, Potter's Log Cabin Bar
John Shea, JW Marriott
Mike Frost Trio, Rendezvous, Amway Grand Plaza
Sonomanic, Shots On The River, Belmont
Tongue and Groove, Woody's Press Box, Wyoming (Oct. 20-21)
God's Music, Van Singel Fine Arts Center, Byron Center
OTC, Reds, Middleville
Jack Leaver/Jedi Mind Trip, Gun Lake Casino, Wayland
Mary Chapin Carpenter/Emily Barker, Kalamazoo State Theatre, Kalamazoo
Mustard Plug, Bell's Eccentric Cafe, Kalamazoo
Kinky Boots, Miller Auditorium, Kalamazoo (Oct. 20-22)
Megan Dooley/Brian Koenigsknecht/Olivia Mainville/Carrie McFerrin/Darcy Wilkin/Matt Gabrial, Old Dog Tavern, Kalamazoo
Hard Times, McDuff's Bar & Grille, Wayland
Sanger Brothers, Itty Bitty Bar, Holland
Jess & Jesse, New Holland Brewing Pub On 8th, Holland
Sphinx Virtuosi, Great Performances Series, Jack H. Miller Center for Musical Arts, Hope College, Holland
Vincent Hayes, Our Brewing, Holland
Hell In A Bucket (The Grateful Dead and Phish tribute), Park Theatre, Holland
The Hacky Turtles, Grand Armory Brewing, Grand Haven
Refurbished, Kirby House, Grand Haven
Jaded 8, Jack's Waterfront Bistro + Bar, Spring Lake
AOK/Bronze Wolf, Unruly Brewing Co., Muskegon
Grand Valley State University Violin Day Concert, Cook-DeWitt Center, Allendale
Kinky Boots, Miller Auditorium, Kalamazoo (Oct. 20-22)
Western Michigan University School Of Music, The Union Cabaret & Grille, Kalamazoo
Black Flamingoes/Delilah DeWylde/Guitar Up!, Louie's Trophy House
ARRA, Acorn Theater, Three Oaks
Warrant And Winger, Silver Creek Event Center, Four Winds Casino, New Buffalo
Waterfall Wash, The Livery, Benton Harbor
Sweet Tea Trio, Dogwood Center for Performing Arts, Fremont
ClusterPuck, The Mitten Bar, Ludington
Mark Kahny/Chris Bickley/Tim Johnson, Little River Casino, Manistee
May Erlewine/Julian Allen/Tyler Duncan/Max Lockwood/Anand Nyack/Katie Van Dusen, Ten Pound Fiddle, East Lansing
Saturday, Oct. 21
O.A.R./Lawrence, 20 Monroe Live
Mega 80s Spooktacular/DJ Jay Vee, The Intersection
Golf Clap/Faren Stmad, The Stache inside The Intersection
David Ramirez/Molly Parden, Founders Brewing Co.
The JetBeats/The Safes, Tip Top Deluxe Bar & Grill
Echoes of Pink Floyd, The Orbit Room
Avon Bomb, H.O.M.E. At The B.O.B.
Natchez Trace, One Trick Pony
The Fabulous Vans/The Tube Socks/Fathom XIX/Spirit Week, Quinn and Tuite's Irish Pub
The Tosspints/Jesse Ray & the Carolina Catfish/Ben Stalets, Mulligan's Pub
Cadillac West, Back Forty Saloon
In The Red, Potter's Log Cabin Bar
John Shea, Noto's
Mike Frost Trio, Rendezvous, Amway Grand Plaza
Kathy Lamar Trio, JW Marriott
Cherry Blossom Ramblers, Grand River Folk Arts Society, Wealthy Theatre Annex
JGJ, Rogue River Tavern, Rockford
Rebel Swain, Shots On The River, Belmont
Tongue and Groove, Woody's Press Box, Wyoming (Oct. 20-21)
Bill Bynum & Co., Zellie's Opry House, Howard City
Delilah DeWylde, Trail Point Brewing Company, Allendale
Grand Valley State University String Leadership Day Concert, Louis Armstrong Theatre, Allendale
Dale Wicks, Vander Mill Cider, Spring Lake
Jaded 8, Jack's Waterfront Bistro + Bar, Spring Lake
Paris Blue, Itty Bitty Bar, Holland
Olivia Mainville & the Aquatic Troupe, Grand Armory Brewing, Grand Haven
Refurbished, Kirby House, Grand Haven
Sky King/Sleepology/EyeCandy, Unruly Brewing Co., Muskegon
A Northern Song, Pigeon Hill Brewing, Muskegon
Alex Mays, Saugatuck Brewing Co., Douglas
The Fret Knots, Hilliard's Corner Lounge, Wayland
Gabrial James/Typo, Gun Lake Casino, Wayland
OTC, Reds, Middleville
Todd Snider, Bell's Back Room, Kalamazoo
Delilah DeWylde/Black Flamingoes/Guitar UP, Louie's, Kalamazoo
Project 90, Louie's, Kalamazoo
DC-90, The Union Cabaret & Grille, Kalamazoo
Kinky Boots, Miller Auditorium, Kalamazoo (Oct. 20-22)
Rocky Horror Picture Show with Western Michigan University Musical Theatre students, Kalamazoo State Theatre, Kalamazoo
Sarah Lynn/Mechele Peters & Til The Cowboys Come Home/Clusterpuck, Old Dog Tavern, Kalamazoo
Miss Michigan And The Strangers/The Edgerton's Pen Conspiracy, Shakepeare's Pub, Kalamazoo
Bex Marshall, Franke Center For The Arts, Marshall
Alan Barcus, Acorn Theater, Three Oaks
The Terry Farmer Combine/Keith Scott, Round Barn, New Buffalo
Keith Sweat/Freddie Jackson, Soaring Eagle Casino, Mt. Pleasant
Tracy Byrd, Little River Casino, Manistee
Heywood Banks, Streeters Ground Zero, Traverse City
May Erlewine/Julian Allen/Tyler Duncan/Max Lockwood/Anand Nyack/Katie Van Dusen, The Ark, Ann Arbor
The Great Pumpkin Jamboree, The Harm Farm, Lake Ann
Sunday, Oct. 22
Mike Frost & Mike Hyde: Sunday Brunch Series, JW Marriott
River North Jazz Brunch, The Old Goat
Lazy Genius, Creston Brewery
Lindsay Lou & the Flatbellys, The Pyramid Scheme
Megan Dooley, KDL Sunday Afternoon Live, Cascade Township Library
Bleep Bloop/Sayer/TLZMN/Psyntimental/Jake Walker, The Stache inside The Intersection
Brad Fritcher's Moods, Derby Station
Randissimo's Sunday Jazz Jam, SpeakEZ Lounge
HBS Jazz Trio, Harmony Hall
Adam Rudolph Septet, LaFontsee Galleries
Shoebox vs. Stubborn Strays/Matt Wixon's Flying Circus/Chef, Tip Top Deluxe Bar & Grill
David Pomper, Cedar Springs Brewing Co., Cedar Springs
Olivia Mainville & Brandon Schreiber, C3 Community, Grand Haven Community Center, Grand Haven
Rich Burkholder, Kirby House, Grand Haven
Lew Russ, Jack's Waterfront Bistro + Bar, Spring Lake
Muskegon Community College Choir Concert, Frauenthal Center For The Performing Arts, Muskegon
Neil Jacobs & American Gypsy, Salt Of The Earth, Fennville
Toby Bresnahan, Hilliard's Corner Lounge, Wayland
Kinky Boots, Miller Auditorium, Kalamazoo (Oct. 20-22)
Miles Nielsen & the Rusted Hearts/Laura Joy, Acorn Theater, Three Oaks
Andrew Fisher Quartet, The Livery, Benton Harbor
Copyright 2017, Spins on Music LLC