It's a busy holiday stretch with tour stops by a host of rock icons, plus Desmond Jones, Hannah Rose Graves, The Soul Syndicate, The North 41 and more. And see how you can win tickets to see Billy Strings.
THE BIG LIST: Nov. 19-25
For an expanded listing of upcoming shows at West Michigan venues, check out The REALLY Big List at Local Spins.
Support our coverage of
West Michigan's music scene
Have concert listings you think deserve to be spotlighted? Email date, time, ticket prices, location and details to liz@localspins.com.
To be included in our "Big List of Michigan Music Festivals," organizers should email liz@localspins.com with 2019 dates, the event location, contact information and any other pertinent details about the festival.
---
MONDAY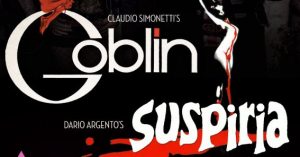 CLAUDIO SIMONETTI'S GOBLIN
When: 8 p.m. Monday
Tickets: SOLD OUT
Where: Wealthy Theatre, Grand Rapids
After a long career marked by composing soundtracks for Dario Argento's movies, Claudio Simonetti and his band have returned to tour worldwide with the most successful hits which made Italian progressive rock and horror movies soundtrack history. Inspired by prog bands, Goblin will perform the live score to "Suspiria" in this unusual concert.
Details about this show presented by The Pyramid Scheme online here.
TUESDAY
STEVE VAI, ZAKK WYLDE
YNGWIE MALMSTEEN
NUNO BETTENCOURT
TOSIN ABASI
When: 7:30 p.m. Tuesday
Tickets: $30-$99.50
Where: 20 Monroe Live, Grand Rapids
Talk about an evening of "guitar gods," this lineup for what's billed as the "Generation Axe" tour features the talents of Grammy Award-winning virtuoso Steve Vai, Black Label Society's Zakk Wylde, jaw-dropping guitarist Yngwie Malmsteen, Grammy-nominated musician Nuno Bettencourt (from Extreme) and Nigerian-American guitarist Tosin Abasi from Animals As Leaders. The tour took the all-star group to Asia and is now crisscrossing the United States.
Plenty of tickets were still available early this week; get them online here.

BRIAN WILSON PRESENTS "PET SOUNDS"
When: 8 p.m. Tuesday
Tickets: $29.50-$150
Where: DeVos Performance Hall, Grand Rapids
It's a week of legacy artists playing West Michigan. Brian Wilson, 76, brings his "Pet Sounds" continuing 50th anniversary tour to Grand Rapids, with special guests Al Jardine and Blondie Chaplin. The co-founder of The Beach Boys is regarded as a trailblazer when it comes to studio work and 1966's "Pet Sounds" has been – in retrospect – hailed as one of the greatest albums of all time and preserved in the National Recording Registry by the Library of Congress.
Get details and tickets online at devosperformancehall.com.
WEDNESDAY
LOCAL SPINS WEDNESDAY:
HANNAH ROSE GRAVES & FRIENDS
When: 7 p.m. Wednesday
Admission: Free
Where: SpeakEZ Lounge, Grand Rapids
This has become a fan-pleasing tradition at SpeakEZ Lounge the night before Thanksgiving: Singer Hannah Rose Graves performing a rollicking show that spans several genres. This time around, Graves has assembled an all-star cast of musicians to join her for this "Musicians' Collective" post-work party, with Clifton Metcalf, Dee Washington, Elijah Russ, Hank Mowery and Nuri Tett joining her on stage.
The special early starting time not only serves as the perfect post-work stop-off, but allows music devotees a chance to catch other shows on the "busiest bar night of the year," including Bob Seger at Van Andel Arena and Desmond Jones, Melophobix and Paddlebots at Elevation below The Intersection (starting at 9 p.m. or so). And the SpeakEZ show is all-ages until 9 p.m.
Local Spins Wednesdays are presented by Local Spins, SpeakEZ Lounge, Perrin Brewing Company and WYCE, with Michigan beer specials on tap and free parking in the Sixth Street Park lot off Monroe Avenue, one block to the north.
BOB SEGER & THE SILVER BULLET BAND
THE WAR & TREATY
When: 7:30 p.m. Wednesday
Tickets: SOLD OUT
Where: Van Andel Arena, Grand Rapids
Continuing the week of legacy acts, Michigan rock hero Bob Seger and his Silver Bullet Band return to Grand Rapids as part of the singer's final tour – although he does swing back to Van Andel Arena for another show on Jan. 5 after playing dates across the Midwest.
Seger, 73, initially postponed part of this "Travelin' Man" tour (which had already played Grand Rapids) due to back surgery, but added numerous dates and cities when he decided to resume touring, starting with this week's Grand Rapids show. Check out the Local Spins review of his most recent Grand Rapids concert in September 2017.
DESMOND JONES
MELOPHOBIX, PADDLEBOTS
When: 9 p.m. Wednesday
Tickets: $10 advance, $12 day of show
Where: Elevation below The Intersection, Grand Rapids
What a way to kick off a long holiday weekend. After getting funky, bluesy and rocking with Hannah Rose Graves at SpeakEZ, revelers can swing over to Elevation for a night of groovy, jam-band fun, starting with the soulful pop of mid-Michigan's Paddlebots, followed by the funk/ska/rock fun of Melophobix (who are set to release a new album next month) and finally, Desmond Jones, who roll everything from jazz to funk to rock into their lively jams.
Get tickets and details online at sectionlive.com. Doors open at 8 p.m. for this 17-and-older show.
THURSDAY
HAPPY THANKSGIVING FROM LOCAL SPINS!
FRIDAY
BILLY STRINGS
When: 8 p.m. Friday and Saturday
Tickets: $15 advance, $20 day of show, $25 two-day pass
Where: The Intersection, Grand Rapids
LOCAL SPINS TICKET GIVEAWAY: Congratulations to Carley LaVercombe and Pilgrim Metts. They were the first two people to email john@localspins.com with "BILLY STRINGS" in the message field aond won a pair of tickets to see Billy Strings. Check The Big List every week for your chance to win concert tickets.
Fast-rising bluegrass star Billy Strings uncorks a two-day homecoming stint with his band just down the road from where he grew up – and first started cranking out bluegrass – in Ionia. This "Thanksgiving Run" will feature special guests the Jon Stickley Trio on Friday night and the Larry Keel Experience on Saturday. Also, The Intersection is pairing up with Well House to collect items for the homeless from concertgoers, including all sorts of household items. See the full list at wellhousegr.org.
Doors for the all-ages shows open at 7 p.m. both nights. And to whet your appetite, check out the recent, fiery in-studio performance by Billy and his band as part of HopCat presents Local Spins Live at River City Studios. (Billy Strings also plays the Ramsdell Regional Center for the Arts in Manistee on Wednesday.) Get tickets online here.
GREENSKY BLUEGRASS
LINDSAY LOU
When: 8 p.m. Friday and Saturday
Tickets: SOLD OUT
Where: State Theatre, Kalamazoo
Continuing to tour behind their latest album, "Shouted, Written Down & Quoted" while preparing to release a new album, "All for Money," in January, West Michigan's own Greensky Bluegrass aims to tear it up for home-state fans for two straight nights at Kalamazoo State Theatre.
Not only that, but fellow bluegrass faves – and Michigan natives – Lindsay Lou will get things started both evenings for this traditional Thanksgiving weekend run, so it's no surprise that both of these shows sold out quickly. Check out Local Spins' coverage of last November's State Theatre run here. The band also will once again be part of a Chicago run leading up to New Year's at the Riviera Theatre.
SATURDAY
THE NORTH 41
When: 9:30 p.m. Saturday
Admission: $5
Where: Founders Brewing Co., Grand Rapids
Chicago's The North 41 uncorks what's touted as "a dynamic blend of rock, funk and jazz with the danceability of pop music." The jam-hued band – featuring singer Riley Pettrone, guitarists Frankie Lightning and Indiana Walsh, drummer Michael Campo and bassist Donoven Brown – has shared stages with the likes of Here Come the Mummies, The Motet and String Cheese Incident.
Get more info at foundersbrewing.com.
THE SOUL SYNDICATE
When: 9:30 p.m. Saturday
Admission: $6
Where: Billy's Lounge, Grand Rapids
This is a big, farewell sort of night for The Soul Syndicate, which ranks as one of Billy's Lounge's most popular bands, churning out vintage R&B and soul music on a regular basis at the Eastown club for the past couple of years. Singer and frontman Diego Morales is bidding adieu to The Soul Syndicate, so this talented ensemble — which aims to continue performing — is liable to send him off on an exuberant note on Saturday night.
Morales, for his part, has started a new band project – Dalmatian Stone – which makes its debut and hosts an album-release party at Billy's on Dec. 14.
SUNDAY
TIME OUT:
BETH NIELSEN CHAPMAN
KATIE LARSON & SAV BUIST (OF THE ACCIDENTALS)
MAY ERLEWINE
When: 3 p.m. and 6:30 p.m. Sunday
Tickets: 3 p.m. show SOLD OUT;
$20 advance, $24 day of show ($50 VIP) 6:30 p.m. show
Where: Wealthy Theatre, Grand Rapids
This is quite accurately billed as "a powerful night of songs and stories" because all three of these female acts have impressed audiences and critics with their music for years. An inductee into the Songwriters' Hall of Fame, award-winning singer Beth Nielsen Chapman has written songs for artists ranging from Bonnie Raitt to Elton John and released more than a dozen albums over the years, including her most recent acclaimed release, "Heart of Glass."
Michigan audiences, meanwhile, need no introduction to Earthwork Music's May Erlewine or Traverse City's The Accidentals, who have cultivated devoted, growing audiences for their well-crafted music. The tagline "prepare to laugh, cry and be inspired" is apropos for these two shows being held back-to-back to close out the holiday weekend. Get tickets for Sunday night's show at grcmc.org.
DAVID CROSBY & FRIENDS
When: 7:30 p.m. Sunday
Tickets: $44-$79 ($229-$579 VIP)
Where: State Theatre, Kalamazoo
"Legacy Artists Week" in West Michigan wraps up with another rock icon: David Crosby – co-founder of The Byrds and Crosby, Stills & Nash (not to mention being a solo artist) – brings his tour to Kalamazoo, joined by the Lighthouse band "to journey down a new four-way street that brings his music to life with new spirits." Michael League of Snarky Puppy, Becca Stevens and Michelle Willis will all be on hand to "reinterpret Crosby's greatest hits as well as performing music" from the album, "Lighthouse."
Doors open at 6:30 p.m. Sunday; get tickets and details online at kazoostate.com.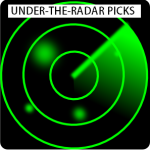 UNDER-THE-RADAR PICKS
The Wrecks playing The Pyramid Scheme in Grand Rapids, 8 p.m. Wednesday, $16 advance, $19 day of show – Los Angeles indie-rock band The Wrecks bring their "Panic Vertigo" tour to Grand Rapids with Badflower and Deal Casino also on the bill for this all-ages show.
Hank Mowery and Junior Valentine's All-Stars playing Tip Top Deluxe Bar & Grill, 9 p.m. Friday, $8 – As we mentioned before, this has shaped up as "legacy artists" week in Grand Rapids and these guys are longtime regional blues faves: Hank Mowery and Junior Valentine. More details online here. Tip Top follows this at 3 p.m. Sunday with The Mongrels and The Neighborhood Dogs.
Tiny Tree, Knives are Quiet and Charles the Osprey playing Mulligan's Pub in Grand Rapids, 10 p.m. Friday, free – There's nothing quiet about this show featuring the metal/post-punk/hardcore of Tiny Tree and the instrumental rock of Knives are Quiet and Charles the Osprey. Mulligan's follows this on Saturday with Suits and Daggers, Freak Box, Kairos Augur and Dept. of Evil.
Drew Nelson, Mark Schrock and Peter "Madcat" Ruth playing Seven Steps Up in Spring Lake, 8 p.m. Saturday, $25-$35 – Singer-songwriter and Red House recording artist Drew Nelson has long been a West Michigan favorite with his rootsy, insightful tunes – and he doesn't perform as frequently as he once did, so this intimate show at Seven Steps Up with Mark Schrock and Peter "Madcat" Ruth promises to be a special one. Tickets online at pindropconcerts.com.
The Gasoline Gypsies playing Final Gravity Brewing Co. in Kalamazoo, 9 p.m. Saturday, free – Port Huron's The Gasoline Gypsies make a swing into West Michigan, firing up Final Gravity Brewing in Kalamazoo with an opening set by Drewphoria. And tune in to Local Spins on WYCE when The Gasoline Gypsies perform in-studio at 11 a.m. Friday (88.1 FM). Show details here.
Cold Mountain Child and Dede & The Dream playing Bell's Brewery Eccentric Café in Kalamazoo, 9 p.m. Saturday, $8 – Billed as "Folksgiving IV," Kalamazoo psych-groove folk outfit Cold Mountain Child is joined by jazz-folk's Dede & The Dream and psych-alt-country's David S. Kruse & The Westerlies for this holiday weekend show at Bell's.
Nashon Holloway and Bryan Blowers playing Salt of the Earth, 114 E. Main St. in Fennville, 6 p.m. Sunday, $15 – Salt of the Earth follows up a sold-out Wednesday-before-Thanksgiving show starring singer-songwriter May Erlewine with this performance by the folk/jazz/neo-soul duo Nashon Holloway and Bryan Blowers. Call 269-561-7258 for reservations.
THE REALLY BIG LIST OF CONCERTS, PLUS SHOWS ON THE HORIZON
Monday, Nov. 19
Sherman Gepherd, Tip Top Deluxe Bar & Grill
BassBin: Gettoblaster, Billy's Lounge
SOLD OUT Claudio Simonetti's Goblin (movie with score performed live), Wealthy Theatre
In The Blue Jazz Ensemble, Jazz & Gin Mondays, Long Road Distillers
Elgin Vines Quintet: West Michigan Jazz Society Jazz Gumbo, The Old Goat
John Shea, Rockwell Republic
Jazz Jam, What Not Inn, Fennville
Women's Choir Concert, Jack H. Miller Center for Musical Arts, Concert Hall, Holland
Keith Harkin, Acorn Theater, Three Oaks
Tuesday, Nov. 20
Generation Axe/Steve Vai/Zakk Wylde/Yngwie Malmsteem/Nuno Bettencourt/Tosin Abasi, 20 Monroe Live
Brian Wilson/Al Jardine/Blondie Chaplin, "Pet Sounds," DeVos Performance Hall
The New Standard with Michael Drost and Jordan Finn, Grand Bar, Grand Haven
Jazz Arts Collective Concert, Jack H. Miller Center for Musical Arts, John and Dede Howard Recital Hall, Hope College, Holland
Tuesday Night Jazz Jam, Rupert's Brew House, Kalamazoo
Damn Handsome Devil Devon Yeider & Friends, The Union Cabaret & Grille, Kalamazoo
Wednesday, Nov. 21
Hannah Rose Graves & Friends, Local Spins Wednesday @ SpeakEZ Lounge
Bob Seger & The Silver Bullet Band, Van Andel Arena
Speaker Box Dance Party with DJ Composition, 20 Monroe Live
The Wrecks/Badflower/Deal Casino, The Pyramid Scheme
Desmond Jones/Melophobix/Paddlebots, Elevation below The Intersection
StarFarm (Thanksgiving Eve party), Billy's Lounge
The Outliers/Thunder Chicken/Live For Tomorrow/Don the Pariah, Mulligan's Pub
Community DJ Juggarnaut/Earth Radio, Creston Brewery
Brian Randall, Back Forty Saloon
Sounds Familiar, Lake Michigan Sports Bar
Azz Izz, Log Cabin Lounge (Nov. 21, 23 & 24)
Rock Shop, Flanagan's Irish Pub
Moto/Westside Rebellion/EPCYA, 741
River North Jazz, The Old Goat
Uncle Dell & His Red-Headed Nephews, Fricano's Pizza Alpine
JGJ, Firerock Grille, Caledonia
Tom Hagen Trio, Noto's Restaurant, Cascade
Versus (unplugged), Cedar Springs Brewing Co., Cedar Springs
Natchez Trace, Trail Point Brewing, Allendale
Bari Lee Band, Rum Runner, Ravenna
The Legal Immigrants, Unruly Brewing Co., Muskegon
Billy Strings, Ramsdell Center for the Arts, Manistee
SOLD OUT May Erlewine Trio, Salt Of The Earth, Fennville
Brena, Gun Lake Casino, Wayland
Devin & the Dead Frets, Hilliards Corner Lounge, Wayland
Project 90, Wayland Hotel, Wayland
Ellie Youngs/SweeBe-Nation, McDuff's Bar & Grill, Wayland
Delilah DeWylde, Waverly Stone Gastropub, Holland
Curved Earthward, Big Lake Brewing, Holland
Ivan Akinsiima, Mizu Sushi, Holland
Hell's Bells: Byjr as The Beatles/Tangoez as The Internet/Rust as Neil Young, Back Room @ Bell's Eccentric Cafe, Kalamazoo
Rusty's BA Band (Toys For Tots collection), The Union Cabaret & Grille, Kalamazoo
Dancing Queen (ABBA tribute), Acorn Theater, Three Oaks
Gypsy Sypian Baggage, The Livery, St. Joseph
Thursday, Nov. 22 (Thanksgiving)
Mike Hyde & Mike Frost (9 a.m.)/Greg Miller (noon), JW Marriott
Friday, Nov. 23
SOLD OUT Billy Strings/Jon Stickley Trio, The Intersection
Original Back to the 90s, The Pyramid Scheme
Hank Mowery/Junior Valentine and the Allstars, Tip Top Deluxe Bar & Grill
Tiny Tree/Knives Are Quiet/Charles The Osprey, Mulligan's Pub
Battery (Metallica tribute)/Revelations (Iron Maiden tribute), 20 Monroe Live
RJ Nordlund, Creston Brewery
Drop 35, H.O.M.E. At The B.O.B.
The Moonrays, Rocky's Bar & Grill
Azz Izz, Log Cabin Lounge (Nov. 21, 23 & 24)
Scary Women/Michigamaa/Dollars To Donuts, 741
Jake Stevens, Flanagan's Irish Pub
John Shea, JW Marriott
Edye Evans Hyde Trio, Rendezvous Lounge @ Amway Grand Plaza
Jason Eller, Garage Bar & Grill
The Bridge, Mexicains Sans Frontieres
In The Blue Jazz Ensemble, Village Inn 44th Street Pizza & Sports Bar & Grille, Wyoming
Rukus, Shots On The River, Belmont
Sam Corbin/Jen Sygit, Rockford Brewing Company, Rockford
Jaded 8, Woody's Press Box, Wyoming (Nov. 23-24)
Catfish & The Man, Grand Armory Brewing, Grand Haven
Van Mason, The Copper Post, Grand Haven
Spike The Media, Unruly Brewing Co., Muskegon
Edge of Midnight, Itty Bitty Bar, Holland
Patty Pershayla, Our Brewing, Holland
Faded Blue, New Holland Brewing's Pub On 8th, Holland
Delilah DeWylde, Hops At 84 East, Holland
Don The Pariah/Engraved in Stone/Scarsdale/Cosmic Dregs, Park Theatre, Holland
Nicholas James Thomasma, Tripelroot, Zeeland
Dave & Connie D, The Barrel Room @ Saugatuck Brewing Co., Douglas
Kitty Whampus, Lucky's Roadhouse, Wayland (Nov. 23-24)
John Sanger/Sushi Roll, Gun Lake Casino, Wayland
SOLD OUT Greensky Bluegrass/Lindsay Lou, Kalamazoo State Theatre, Kalamazoo (Nov. 23-24)
Jeff Mueller (5 p.m.), Louie's Trophy House, Kalamazoo
The Skeletones, The Union Cabaret & Grille, Kalamazoo
Mike List & Friends, Final Gravity Brewing Company, Kalamazoo
Allie Garland, JB's Whiskey Old Style Grill, Battle Creek
The Vickie Page Band, Czar's 505, St. Joseph
Saturday, Nov. 24
GR Soul Club/House Shoes, The Pyramid Scheme
SOLD OUT Billy Strings/Larry Keel Experience, The Intersection
The North 41, Founders Brewing Company
Suits And Daggers/Freak Box/Kairos Augur/Dept. Of Evil, Mulligan's Pub
The Soul Syndicate, Billy's Lounge
Natchez Trace, One Trick Pony
The JetBeats, Tip Top Deluxe Bar & Grill
Thundering Heart, River City Saloon
Brian Randall, Back Forty Saloon
Blue Oddity, Quinn and Tuite's Irish Pub
Decades, Flanagan's Irish Pub
Scott Veenstra Trio, JW Marriott
Edye Evans Hyde Trio, Rendezvous Lounge @ Amway Grand Plaza
Azz Izz, Log Cabin Lounge
Chamber Choir of Grand Rapids: Sounds of Christmas, Basilica of St. Adalbert
Bucket o' Maybes, The Pour House Gastropub, Ada
Sonimanic, Shots On The River, Belmont
Sean Copenhaver, Bier Distillery, Belmont
John Shea, Noto's Restaurant, Cascade
Great Scott, Rogue River Tavern, Rockford
Jaded 8, Woody's Press Box, Wyoming
Dean Allrick Jazz Piano, What Not Inn, Fennville
Dale Wicks, The Pub @ Saugatuck Brewing Co., Douglas
Wonder Lush, Itty Bitty Bar, Holland
As Am I/Deep Red/Another Man's Trash/Shiny Red Nothing, Park Theatre, Holland
Vagadbondi Fiddler, Great Legs Winery Brewery Distillery, Holland
Van Mason, Grand Armory Brewing, Grand Haven
Drew Nelson/Mark Schrock + Peter "Madcat" Ruth, Seven Steps Up, Spring Lake
Kathy Lamar Trio, 18th Amendment Spirits Co., Muskegon
Daniel and the Pink Violin Band, Hennessy's Pub, Muskegon
Lighting Matches, Unruly Brewing Co., Muskegon
SOLD OUT Braunrauschweiger Blues Band, Dogwood Center for the Performing Arts, Fremont
Craig Avery & Kevin DePree/Groove 101/Medium Well/Joey Mankus/Preston Gigante/Brandon Craven/Bonnie Clarisse Utter: Dave's Gig (fundraiser, Brain and Behavior Research Foundation), The Mitten Bar, Ludington
Jersey Pete & Java Joe, Ridge Cider Co., Grant
Kitty Whampus, Lucky's Roadhouse, Wayland (Nov. 23-24)
Latin Night, Gun Lake Casino, Wayland
Cold Mountain Child/Dede and the Dream/David S. Kruse and the Westerlies, Back Room @ Bell's Eccentric Cafe, Kalamazoo
SOLD OUT Greensky Bluegrass/Lindsay Lou, Kalamazoo State Theatre, Kalamazoo (Nov. 23-24)
Delilah DeWylde, The Union Cabaret & Grille, Kalamazoo
The Gasoline Gypsies, Final Gravity Brewing Company, Kalamazoo
Nothing New (album release)/BFF, Shakespeare's Pub Lower Level, Kalamazoo
Ashley Simpson & Allie Garland, JB's Whiskey Old Style Grill, Battle Creek
Donny & Marie, Silver Creek Event Center, Four Winds Casino, New Buffalo
Chirp, The Livery, St. Joseph
P.S. Dump Your Boyfriend/Pfreak Show, Czar's 505, St. Joseph
Sunday, Nov. 25
The Mongrels/The Neighborhood Dogs, Tip Top Deluxe Bar & Grill
Sav & Katie (The Accidentals)/Beth Nielsen Chapman/May Erlewine, Wealthy Theatre
Mike Frost & Mike Hyde (10 a.m.), Sunday Brunch @ JW Marriott
River North Jazz Brunch (11 a.m.), The Old Goat
Cooper & Connell Sunday Jazz (2 p.m.), Harmony Hall
Randy Marsh & Friends, SpeakEZ Lounge
The Hill People, Creston Brewery
Richard Sherman & Casey Robards, Sunday Classical Series, Grand Rapids Art Museum
Chamber Choir of Grand Rapids: Sounds of Christmas (3 p.m.), Basilica of St. Adalbert
Nashon Holloway & Bryan Blowers, Salt of the Earth, Fennville
Dalriada (noon), Curragh Holland, Holland
The Accidentals, C3, Grand Haven Community Center, Grand Haven
Coty Bouchard, Hilliards Corner Lounge, Wayland
David Crosby & Friends/Lighthouse, Kalamazoo State Theatre, Kalamazoo
Donny & Marie, Soaring Eagle Casino, Mt. Pleasant
ON THE HORIZON
Monday, Nov. 26
Harry Connick Jr., DeVos Performance Hall
Isaac Berkowitz, Tip Top Deluxe Bar & Grill
BassBin: Jenny Disko/Keith Christopher, Billy's Lounge
Breaking Benjamin/Five Finger Death Punch, Van Andel Arena
John Shea, Rockwell Republic
In The Blue Jazz Ensemble, Jazz & Gin Mondays, Long Road Distillers
Jazz Jam, What Not Inn, Fennville
Tuesday, Nov. 27
The New Standard, Grand Bar, Grand Haven
Damn Handsome Devil Devon Yeider & Friends, The Union Cabaret & Grille, Kalamazoo
Hyborian/Bummer, Shakespeare's Pub Lower Level, Kalamazoo
Wednesday, Nov. 28
Weezil Malone Band, Local Spins Wednesday @ SpeakEZ Lounge
Bishop Briggs, Elevation under The Intersection
River North Jazz, The Old Goat
Tom Hagen Trio, Noto's Restaurant, Cascade
Flatland Grip, Cedar Springs Brewing Company, Cedar Springs
Ivan Akansiim, Mizu Sushi, Holland
Kate & Emilee (of The Crane Wives), Grand Armory Brewing, Grand Haven
Mike McIntosh, Gun Lake Casino, Wayland
Mannheim Steamroller Christmas, Miller Auditorium, Kalamazoo
Western Michigan University, Live Electronics, Dalton Center Recital Hall, Kalamazoo
Scott Cook, Red Sky Stage, Petoskey
Thursday, Nov. 29
Who's Bad (Michael Jackson tribute), 20 Monroe Live
Weezil Malone Band, One Trick Pony
The Lone Bellow, Acoustic Cafe Series, St. Cecilia Music Center
The Lacs/Carter Winter, Elevation below The Intersection
Big Bliss/Lazy Genius/Shane Tripp, The Pyramid Scheme
Astro Bats/Invisible Mansion/Hagstorm, Mulligan's Pub
Chris Wilson & the Heresy, Founders Brewing Co.
Grand Rapids Symphony, "Home Alone," DeVos Performance Hall
Great Scott: Night at the North Pole, Wheelhouse
Fiona Dickinson, The Sovengard
Lukewarm & the Not-So-Hots, Fricano's Pizza Alpine
David James & Jeffrey Allen: Piano Men (Billy Joel-Elton John tribute), Van Singel Fine Arts Center, Byron Center
JMM Jazz, Noto's Restaurant, Cascade
Jim Spalink, Rockford Brewing Company, Rockford
Upcoast Kin/Ricky Hill: Original Music Showcase Round 3, Unruly Brewing Co., Muskegon
Rich Burkholder, Kirby House, Grand Haven
Mona Shores High School Choir Singing Christmas Tree, Frauenthal Center, Muskegon (Nov. 29-Dec. 1)
Nate Holley, Itty Bitty Bar, Holland
The Frenchtown Playboys, Big Lake Brewing, Holland
Chris & Andy, Grand Armory Brewing, Grand Haven
Sean Copenhaver, Gun Lake Casino, Wayland
Lushh, The Union Cabaret & Grille, Kalamazoo
Dacia Bridges Project/DJ Dazzleship, Bell's Eccentric Cafe, Kalamazoo
Friday, Nov. 30
Broadway Grand Rapids, "Jersey Boys," DeVos Performance Hall (Nov. 30-Dec. 2)
Steel Panther/Wilson, 20 Monroe Live
The Marcus King Band/Ida Mae, Elevation below The Intersection
San Holo/Chet Porter/Taska Black/Beaudamian, The Intersection
The Midnight Hour, The Pyramid Scheme
Bigfoot Buffalo/Flexadecibel, Billy's Lounge
Damsel And Distress/Modern Adventures/The Skinny Limbs/Shai-Li, Mulligan's Pub
Sleeping Timmy/The Ryne Experience/Books Of Symbols, Tip Top Deluxe Bar & Grill
Baccano/El Brandino, Creston Brewery
Toby Bresnahan (5 p.m.), Flanagan's Irish Pub
Charlie Millard Band, River City Saloon
Twin Flame/Jake Simmons/Dasterds/Minkus, 741
Scott Veenstra Trio, Rendezvous Lounge @ Amway Grand Plaza
Calvin College Oratorio Society, Handel's "Messiah," Covenant Fine Arts Center Auditorium (Nov. 30-Dec. 1)
City Girls, The Orbit Room
John and Tamara, Bier Distillery, Belmont
Paris Blue, Shots On The River, Belmont
Stevie Reidz, Caledonia Family Tavern, Caledonia
Nick DeKoff, Bostwick Lake Inn, Rockford
OTC, Woody's Press Box, Wyoming (Nov. 30-Dec. 1)
In The Blue Jazz Ensemble, Village Inn 44th Street Pizza & Sports Bar & Grille, Wyoming
Brotha James, Unruly Brewing Co., Muskegon
Leigh Nash (of Sixpence None The Richer), Seven Steps Up, Spring Lake
Abram Gunther & the Bear-a-Tones, Grand Armory Brewing, Grand Haven
Van Mason, The Copper Post, Grand Haven
Matt Gabriel, Our Brewing, Holland
Serita's Black Rose, New Holland Brewing's Pub On 8th, Holland
Hell In A Bucket (Phish and The Grateful Dead tribute), Park Theatre, Holland
Mona Shores High School Choir Singing Christmas Tree, Frauenthal Center, Muskegon (Nov. 29-Dec. 1)
Luke Winslow King, The Mitten Bar, Ludington
Kevin McDaniel, The Barrel Room @ Saugatuck Brewing Co., Douglas
Upcoast Kin/Sweet J Band, Gun Lake Casino, Wayland
Jeff Mueller (5 p.m.), Louie's Trophy House, Kalamazoo
Steve Hilger Band, The Union Cabaret & Grille, Kalamazoo
Dylan Tolbert, Final Gravity Brewing Company, Kalamazoo
Minor Element/Lushh/Earth Radio, Shakespeare's Pub Lower Level, Kalamazoo
Steel Giant, Bell's Eccentric Cafe, Kalamazoo
Allie Garland, JB's Whiskey Old Style Grill, Battle Creek
Ann Hampton Callaway, Acorn Theater, Three Oaks
Jake Allen, The Livery, St. Joseph
Main Street Dueling Pianos: 12th Annual Festival of Lights, Journeyman Distillery, Three Oaks
Loverboy, Silver Creek Event Center @ Four Winds Casino, New Buffalo
Luke Allen/Jim Kish: Northern Michigan Musicians' Collective Showcase, Studio Anatomy, Traverse City
Saturday, Dec. 1
Bassel & The Supernaturals, Founders Brewing Company
The Blow/Petra Glynt, The Pyramid Scheme
Cody Jinks/The Steel Woods/Tennessee Jet, 20 Monroe Live
Rodney Atkins & Jerrod Niemann/Tenille Townes, The Intersection
The Hill People, One Trick Pony
White Rabbit/British Racing Green, Tip Top Deluxe Bar & Grill
Flops Ego/Celeste Allison Band/Dead Harvest/Dark Serenity, Mulligan's Pub
The Blue Pines/Casa Blue, Billy's Lounge
Dissonance/Frybread Power/Djaxxx/Samil, Creston Brewery
Hazy Past, River City Saloon
Hip Pocket, H.O.M.E. At The B.O.B.
Derek Winter Band, Back Forty Saloon
Union Guns, Log Cabin Lounge
Dance Contraption/Mushmen/Paper Thin/Kiwi Army, 741
Calvin College Oratorio Society, Handel's "Messiah," Covenant Fine Arts Center Auditorium (Nov. 30-Dec. 1)
Livin' The Dream, Nick Fink's, Comstock Park
Crazy Mic, Rogue River Tavern, Rockford
Fast Hands Band, Rockford Brewing Company, Rockford
OTC, Woody's Press Box, Wyoming
Lone Caravan/The Dead Shepherds, Unruly Brewing Co., Muskegon
That Beatles Thing, Hennessy's Pub, Muskegon
Mona Shores High School Choir Singing Christmas Tree, Frauenthal Center, Muskegon (Nov. 29-Dec. 1)
Escaping Pavement, Seven Steps Up, Spring Lake
Peat In The Creel: Traditional Irish Christmas Concert, Great Legs Winery Brewery Distillery, Holland
Decades, Itty Bitty Bar, Holland
Christmas Vespers, Dimnent Memorial Chapel, Hope College, Holland
Post Animal, Hope College Concert Series, Park Theatre, Holland
Baccano/Temporary Arrangement, Back Room @ Bell's Eccentric Cafe, Kalamazoo
Hannaniah Whitley, The Union Cabaret & Grille, Kalamazoo
The Smokin' Dobroleles, Old Dog Tavern, Kalamazoo
Western Michigan University, "A Choral Christmas," First Presbyterian Church, Kalamazoo
Brass Band of Battle Creek, Holiday Concert, W.K. Kellogg Auditorium, Battle Creek
Trap Karaoke/Love Kianna, The Music Factory, Battle Creek
Ashley Simpson & Allie Garland, JB's Whiskey Old Style Grill, Battle Creek
Horseshoes & Hand Grenades, The Livery, St. Joseph
Sunday, Dec. 2
Another Mans Trash/The Wrap, Tip Top Deluxe Bar & Grill
Scott Cook/Kaitlin Rose: Songteller Sessions, Creston Brewery
Trans-Siberian Orchestra (3 p.m. & 7:30 p.m.), Van Andel Arena
Grand Rapids Community College Choral Ensembles, "Songs For The Holidays," St. Cecilia Music Center, Royce Auditorium
ESME, Sunday Classical Series, Grand Rapids Art Museum
The Beggars/Slumlord Radio, 741
Pete Kehoe (noon), Cedar Springs Brewing Company, Cedar Springs
Joe Shields, Peter Van Howe & Andy Baker, Salt of the Earth, Fennville
Gabrial James, Hilliards Corner Lounge, Wayland
Copyright 2018, Spins on Music LLC