From jazz to rock to funk to country, it's a busy week that also features Ganja White Night, Enter the Haggis, The Moxie Strings, Unknown Hinson, Freekbass, the Diatribe's Grand Showcase and more. .
THE BIG LIST: Nov. 18-24
View an expanded list of upcoming shows at West Michigan venues at The REALLY Big List at Local Spins.
Support our coverage of
West Michigan's music scene
Have concert listings you think deserve to be spotlighted? Email date, time, ticket prices, location and details to liz@localspins.com.
MONDAY
TERRY LOWER TRIO WITH EDYE EVANS HYDE
When: 6:30 p.m. Monday
Admission: $20 ($15 membmers), $10 students
Where: Casino Club, 3260 Salerno Drive NE, Grand Rapids
They've both won "Jazz Musician of the Year" honors from the West Michigan Jazz Society. Pianist Terry Lower (with his quartet) and singer Edye Evans Hyde combine forces for this month's edition of Monday Night Jazz Gumbo, ensuring a special evening of jazz. Lower's quartet also features drummer Larry Ochiltree, bassist Ray Tini and trumpeter/saxophonist Rob Smith. The band also recently released a Christmas album, "Sleigh Ride," so some holiday cheer is in order, too.
Doors open at 6 p.m. Gumbo or soup is available, served with salad and bread, or hot dogs and chips. (The price is reduced by $5 for those who only attend the concert.)
TUESDAY
AMYTHYST KIAH
When: 7:30 p.m. Tuesday
Tickets: $17
Where: Listening Room, Grand Rapids
Singer-songwriter Amythyst Kiah is a Chattanooga native who delivers Americana, roots, alt-country, R&B and folk with a powerful and moving voice, something evident on a new song, "Wild Turkey," she had filmed for a live video in New York earlier this year. She also has collaborated with Rhiannon Giddens, Leyla McCalla and Allison Russell on the "Our Native Daughters" project.
Get tickets and details online at listeningroomgr.com.
THE MARCUS KING BAND
When: 8 p.m. Tuesday
Tickets: $25 advance, $29.50 day of show
Where: The Intersection, Grand Rapids
Hailing from South Carolina, guitarist and singer Marcus King wasted little time making a splash as a teenager. Now in his early 20s, King and his band continue to cultivate a devoted legion of fans with their soulful and psychedelic Southern rock and blues. And King is slated to release his debut solo album, "El Dorado," in January – a record produced by The Black Keys' Dan Auerbach.
The band brings its "El Dorado" tour to Grand Rapids, with an opening set by Aaron Lee Tasjan. Doors for this all-ages show open at 7 p.m. Get tickets and details here. Check out a 2018 Local Spins interview with Marcus King here: Marcus King gaining international respect, ready to 'knock the door down' with soulful, guitar-driven fire
WEDNESDAY
LOCAL SPINS WEDNESDAY:
PEAT IN THE CREEL
When: 8 p.m. Wednesday
Admission: Free
Where: SpeakEZ Lounge, Grand Rapids
The Local Spins Wednesdays series welcomes the return of West Michigan's Peat in the Creel, which is celebrating its 9th year of bringing traditional Irish and Scottish jigs, reels and craic to the Midwest. Drawing from Irish traditional music roots, at times nourished by the heritage of Scotland and broader world influences, the band — Alison Myers, flute, whistle, vocals; Aidan Carry fiddle; Toby Bresnahan, bouzouki, guitar, vocals; Mike Mulder, bodhrán — unfurls a range of energetic dance tunes, spirited folk songs and peaceful melodies.
Local Spins Wednesdays are presented by Local Spins, SpeakEZ Lounge, North Coast Guitar Company and WYCE, with Michigan beer specials on tap and free parking in the city lot kitty-corner from SpeakEZ just to the south on Monroe Avenue NW or in the Sixth Street Park lot to the north (plus street parking). By the way, Pete Kehoe returns to SpeakEZ for a special Friday night show.
---
THURSDAY
THIRD EYE BLIND
When: 8 p.m. Thursday
Tickets: $43.25-$75.25
Where: 20 Monroe Live, Grand Rapids
Soaring to pop-hued alt-rock fame in the late 1990s, Third Eye Blind (led by Stephan Jenkins) continues to tour and record, and the California band rolls into Grand Rapids this week to promote its new album, "Screamer," which was released in October.
Smallpools will get things started on Thursday. Get tickets here.
THE LIFE & TIMES
CHARLES THE OSPREY
BLISSHEAD
When: 8 p.m. Thursday
Tickets: $10
Where: The Pyramid Scheme, Grand Rapids
The 2017 album from Kansas City indie-rock band The Life & Times has been described as "a sun and drug-dappled beauty, infused with a thick sonic kaleidoscope of tones." The group brings its U.S. tour to West Michigan, with Grand Rapids' own Charles the Osprey and Blisshead filling out the bill.
Doors open at 7 p.m. for this all-ages show. Get details at pyramidschemebar.com, where you can also get the lowdown on Friday's show featuring Last Night Saved My Life, Gold Route and more, $10 advance, $12 day of show.
GANJA WHITE NIGHT
When: 9 p.m. Thursday
Tickets: $30 advance, $35 day of show
Where: The Intersection, Grand Rapids
Belgian electronic music duo Ganja White Night returns to Grand Rapids, this time on "The One Tour" promoting the group's latest album. The dubstep/hip hop act will be joined for the night by Boogie T, Jantsen and SubDocta.
Doors open at 8 p.m. for this 17-and-older show. Get tickets and details at sectionlive.com.
ENTER THE HAGGIS
When: 9 p.m. Thursday
Tickets: $18 advance, $20 day of show
Where: Bell's Brewery Eccentric Café, Kalamazoo
For more than two decades, Toronto's Enter the Haggis has regaled uber-devoted followers with rock-hued Celtic strains. The band founded by Craig Downie (who was born in Scotland and raised in Canada) has released eight studio albums over the years. The band follows this Kalamazoo show with stops at The Ark in Ann Arbor and State Theatre in Bay City.
Get tickets for Thursday's show online at bellsbeer.com.
WINE, BEER & FOOD FESTIVAL:
VALENTIGER, BLUSHING MONK
THIRD COAST GYPSY JAZZ
A LEAGUE OF OUR OWN
JAKE & JIMMY BAND
When: Thursday-Saturday
Tickets: $15 Thursday; $20 Friday, Saturday
$40 three-day pass
Where: DeVos Place, Grand Rapids
WINE, BEER & FOOD FESTIVAL TICKET GIVEAWAY: Congratulations to Local Spins readers Kyle Reidsma and Diane Atanasoff. They were the first two people to email john@localspins.com with "WINE, BEER & FOOD" in the message field and wona pair of one-day tickets to the Wine, Beer & Food Festival at DeVos Place. Check The Big List every week for your chance to win concert tickets.
Back for a 12th year and continuing to grow: The International Wine, Beer & Food Festival boasts more than 1,500 wines, beers, ciders and spirits from across the globe, as well as savory food samples from area restaurants.
The event also presents stellar live music, with The Vineyard stage featuring Blushing Monk on Thursday, Third Coast Gypsy Jazz on Friday and A League of Our Own on Saturday. The Beer City Music Station stage will present The Jake & Jimmy Band on Thursday and Friday, with Valentiger performing on Saturday. The Grand Gallery, meanwhile, will host solo artists: Jake Stevens on Thursday, Alistair Beerens on Friday, and Mark Sala and Brandon Ward on Saturday. Get more info online at showspan.com.
And tune in to Local Spins on WYCE (88.1 FM) at 11 a.m. Friday when Brent Shirey of Valentiger will be the special in-studio guest. Tasting tickets are 50 cents each. The festival runs 6-9 p.m. Thursday, 4-10 p.m. Friday and 2-10 p.m. Saturday. You must be 21 or older to enter the festival.
FRIDAY
MARK LAVENGOOD
EARTH RADIO
When: 7:30 p.m. Friday
Tickets: $15
Where: Listening Room, Grand Rapids
This Listening Room show pairs a couple of West Michigan favorites representing widely disparate genres. Resonator guitar/Dobro wizard Mark "Huggy Bear" Lavengood first made his mark as a member of Lindsay Lou & The Flatbellys, but has since leapt forward with a solo career, surrounding himself with some of Michigan's finest bluegrass players.
Earth Radio, meanwhile, won Local Spins' "Emerging Artist of the Year" honors with a progressive neo-soul sound that's as unique as any band in the state. Doors open at 6 p.m. for this show. Get tickets here. Lavengood also plays a special "Dobro night" at Salt of the Earth on Sunday. Details in Under-the-Radar Picks below.
AARON LEWIS
When: 8 p.m. Friday
Tickets: $38
Where: 20 Monroe Live, Grand Rapids
Talk about a successful career change. Formerly the lead singer for alt-metal band Staind, Aaron Lewis has prospered as a country singer since releasing "The Road" back in 2012. All three of his country albums have cracked the Top 30 and he's released three singles from his latest album, "State I'm In," which came out in April.
Ben Danaher will open the B93-sponsored Grand Rapids show. Get tickets and details online at 20monroelive.com.
MADEON
When: 9 p.m. Friday
Tickets: $25 advance, $30 day of show
Where: The Intersection, Grand Rapids
French electronic music producer Madeon (Hugo Pierre Leclercq) – who first got attention for a YouTube mashup of different popular songs – released his second studio album, "Good Faith," last week via Columbia Records. The mix of "french house," electropop and gospel has proven to be a popular formula for the artist.
Doors open at 8 p.m. for this 16-and-older show. Also on the bill: Ford. Get details online here. By the way, Mersiv, Super Future, Dissonance and The Bass Brothers light up Elevation downstairs the same night, $18 advance, $20 day of show.
SATURDAY

THE DIATRIBE:
THE GRAND SHOWCASE
When: 10 a.m.-4 p.m.
Tickets: $15-$50
Where: Fountain Street Church, 24 Fountain St. NE, Grand Rapids
This annual fundraiser boasts a star-studded lineup of national recognized poets: Rudy Francisco, Ebony Stewart and Britteney "Black Rose" Kapri, along with local youth poets and Michigan spoken-word artists Mia Monet, Great Dane, Jocelyn Barnes, Joseph Harris, Amanda Small and Kyd Kane.
DJ SuperDre will also perform at this special event in which all proceeds benefit the nonprofit Diatribe, which empowers young people through the performing arts and raises awareness of social issues. Get tickets for the event online here.
KRIS ALLEN
When: 7:30 p.m. Saturday
Tickets: $35-$100
Where: Listening Room, Grand Rapids
This is billed as "An Evening with Kris Allen," and it promises to be a special one featuring the singer who won the eighth season of "American Idol." Since then, the Arkansas native has released five albums, with his self-titled 2009 recording peaking at No. 11 on the Billboard 200 chart. He recently released, "10," consisting of reworked songs from his previous albums.
Get tickets online at listeningroomgr.com.
THE MOXIE STRINGS
When: 8 p.m. Saturday
Tickets: $25-$35
Where: Seven Steps Up, Spring Lake
Michigan's The Moxie Strings have fashioned an impressive career, bringing an ever-entertaining, string-based mix of Celtic music, Americana, classical and prog-rock to stages across the Midwest. Diana Ladio and Alison Lynn are virtuosos on fiddle and electric cello who offer not only high-energy performances, but an engaging and educational stage presence. They recently completed their first tour of Ireland.
Get tickets and details online at sevenstepsup.com.
CHASE RICE
When: 8 p.m. Saturday
Tickets: $49.50
Where: 20 Monroe Live, Grand Rapids
Country star and North Carolina native Chase Rice has topped the charts since bursting onto the scene in 2010. His most recent album, 2017's "Lambs & Lions," spawned the No. 1 country airplay single "Eyes on You." He brings his U.S. tour to Grand Rapids, with Cale Dodds and Hunter Phelps also on the bill.
The show is nearly sold out, but some stray tickets remained early this week. Get info online at 20monroelive.com.

SPYRO GYRA
When: 8 p.m. Saturday
Tickets: $52 advance, $55 day of show
Where: Saugatuck Center for the Arts, 400 Culver St., Saugatuck
Legendary jazz fusion group Spyro Gyra brings its impressive 31-album repertoire of music and a singular approach, melding jazz, R&B, funk and pop, to the intimate confines of this Saugatuck venue.
The band has sold more than 10 million records over the years, releasing the most recent album, "Vinyl Tap," earlier this year, featuring jazz covers of vinyl-era pop hits. Get more information online at sc4a.org.
UNKNOWN HINSON
DELILAH DEWYLDE
When: 9 p.m.
Tickets: $30 advance, $35 day of show
Where: Tip Top Deluxe Bar & Grill, Grand Rapids
Yes, he's the voice of Early Cuyler on "Squidbillies." But North Carolina's Stuart Daniel Baker, aka Unknown Hinson, is also singer, songwriter, comedian and performer who's shared stages with the likes of rockabilly and country stars The Reverend Horton Heat, Marty Stuart and others — all while churning out "hilariously politically incorrect songs" with an "outrageous and campy, white-trash persona and freewheeling, sleazy tone."
Opening the GR show will be West Michigan's rockabilly queen Delilah DeWylde. Get details and tickets online here.
FREEKBASS
When: 9:30 p.m. Saturday
Admission: $5
Where: Founders Brewing, Grand Rapids
Freekbass is, well, freakish when it comes playing the bass – and unleashing a funk music party unlike any other. He returns to Founders with much-ballyhooed bass prowess, bringing his band, The Bump Assembly, along to ensure "danceable, infectious grooves." Sammi Garett from Turkuaz is part of the lineup.
Get more info online at foundersbrewing.com, where you can also get details about Thursday's free show starring another funk fave: The Main Squeeze (with Dizgo also on the bill).
SUNDAY
SONGTELLERS STORIES & SONGS:
BETH BOMBARA
DAN RICKABUS
When: 7 p.m. Sunday
Tickets: $8
Where: Listening Room, Grand Rapids
Welcome to the first "Songtellers Stories & Songs" show at the new Listening Room. Hosted and created by GR singer-songwriter Nicholas James Thomasma, the Sunday series moves from Creston Brewery to the Listening Room, with regional artists sharing their songs and the stories behind them.
The first episode features West Michigan native (and Missouri-based) artist Beth Bombara and The Crane Wives drummer Dan Rickabus, who has released a solo album and often performs on his own and with other musicians. Future "Songtellers" shows will take place on the last Sunday of the month through April. Get tickets here.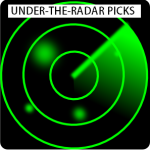 UNDER-THE-RADAR PICKS
Trifocal playing Tip Top Deluxe Bar & Grill in Grand Rapids, 9 p.m. Monday, free – Kalamazoo's funky Trifocal continues its Monday night residency for the month at Tip Top Deluxe Bar & Grill on Grand Rapids' West Side. On Friday, Trifocal lights up Bell's Brewery in Kalamazoo with Ann Arbor's Chirp.
Jake Allen playing Listening Room in Grand Rapids, 7:30 p.m. Wednesday, $10 – This month's edition of the WGVU/NPR Pop Up Series spotlights northern Michigan guitarist, singer and songwriter Jake Allen, whose stellar guitar work propels his lush, pop-hued rock. Get tickets here.
St. Joe Jack playing Rockford Brewing in Rockford, 7:30 p.m. Wednesday, free – St. Joseph's Jack Adams is on a mission: playing 100 Michigan breweries in 100 days, and he's about halfway through. Check out his one-man show this week at Rockford Brewing and come back to Local Spins later this week for a feature story on this amazing project. BTW, Rockford Brewing follows this on Thursday with Jim Spalink, on Saturday with the Devil Elvis rockabilly show, and on Sunday with The Soods, The Zells and Cole Hansen.
Olivia Millerschin and Frances Luke Accord playing Listening Room in Grand Rapids, 7:30 p.m. Thursday, $20 – Up-and-coming singer Olivia Millerschin, from the east side of the state, headlines this Listening Room concert presented by the Red House Concert Series. The folk/pop singer-songwriter has won two John Lennon Songwriting Awards. South Bend, Ind., indie-folk duo Frances Luke Accord opens the show.
Raise the Woof with Melissa Dylan at The Stache inside The Intersection, 6:30 p.m. Friday, $20 – This fundraiser for the Hearts of Hope Dog Rescue will feature live music by Melissa Dylan and Tyler Kuiper, a raffle, a silent auction and a chance for attendees to see rescue dogs "strutting their stuff" on the red carpet. Details online here.
Political Lizard and Lane Ellens playing Park Theatre at 248 S. River Ave. in Holland, 8 p.m. Friday, $10 advance, $15 day of show – Led by Rockford's Jenna Olson and Caleb Waldvogel, Political Lizard has turned heads with its debut album, which cracked the Local Spins Hot Top 5 chart at WYCE-FM. Also on the bill: Holland's Lane Ellens and King Ink.
The Crane Wives and Melophobix playing The Livery in Benton Harbor, 8:30 p.m. Friday, $12 advance, $15 day of show – It's a night of West Michigan-bred, eclectic fun with folk-rock's The Crane Wives and funk's Melophobix lighting up The Livery stage. Details, tickets here.
Chris Michels playing Creston Brewery in Grand Rapids, 9 p.m. Friday, free – Traverse City fusion guitarist Chris Michels delivers a deliciously entertaining blend of folk, jazz, blues and jammy rock.
Kevin Jones & 10th World playing One Trick Pony in Grand Rapids, 8 p.m. Saturday, free – Grand Rapids percussionist Kevin Jones brings a world-class, top-notch group of jazz and world music musicians with him for his return to the intimate One Trick Pony (which hosts pianist Robin Connell on Thursday night). Make reservations by calling 235-7669.
Scott Pellegrom Trio playing Grand Armory Brewing in Grand Haven, 8 p.m. Saturday, free – Acclaimed drummer Scott Pellegrom brings a top-notch trio of musicians to Grand Armory.
Flylite Gemini, Soul Patch and Celeste Allison Trio playing Old Dog Tavern in Kalamazoo, 9 p.m. Saturday, $5 – This troika of diverse and entertaining bands will rev up Old Dog on Saturday. Southwest Michigan's Flylite Gemini and Celeste Allison Trio are both touring behind new albums. More details online here.
Travis Auderman's Spruce and Mahogany Trio playing Seven Steps Up in Spring Lake, noon Sunday, $15-$25 – This "jazz brunch" show features Ypsilanti drummer Travis Aukerman, performing with guitarist Dan Palmer and bassist Joe Fee. Details here.
Dobros Heal the World playing Salt of the Earth, 114 E. Main St., Fennville, 6 p.m. Sunday, $20 – This special night features Michigan all-stars of the Dobro, aka, the resonator guitar: Drew Howard, Mark Lavengood and Joe Wilson.
EarthGang playing The Stache inside The Intersection in Grand Rapids, 8 p.m. Sunday, $20 advance, $25 day of show – Atlanta hip hop duo EarthGang brings its "Welcome to Mirrorland" tour to Grand Rapids, with Benji and Guapdad 4000 also performing. Doors open at 7 p.m. for this all-ages show.
---
THE REALLY BIG LIST PLUS SHOWS ON THE HORIZON
Monday, Nov. 18
BassBin: ZXX, Billy's Lounge
WMJS Jazz Gumbo: Terry Lower Trio with Edye Evans Hyde, Casino Club
John Shea, Rockwell Republic
Tuesday, Nov. 19
Amythyst Kiah/Nickel & Rose, Listening Room By Studio C, Studio Park
The Marcus King Band/Aaron Lee Tasjan, The Intersection
Trifocal, Tip Top Deluxe Bar & Grill
Walt Gutowski & the Bridge Street Trio, Fratelli's Kitchen & Bar
Andrews String Band, JT's Pizza & Spirits, Cascade
The Iridium Combo/The Blue Note Combo, Jack H. Miller Center for Musical Arts, Hope College, Holland
Dylan Tolbert, Hops at 84 East, Holland
The New Standard, The Grand Bar, Grand Haven
Truth in Jazz Orchestra, 920 Watermark, Muskegon
MJ Epperson/Molly Konzen/Aris Chalin: Jazz Tuesdays, O'Duffy's Pub, Kalamazoo
Devon Yeider & Friends, The Union Cabaret & Grille, Kalamazoo
Wednesday, Nov. 20
Peat in the Creel: Local Spins Wednesday, SpeakEZ Lounge
Jake Allen, Listening Room by Studio C, Studio Park
River North Jazz, The Old Goat
Chamber Music Recital, Covenant Fine Arts Center, Calvin University
Tom Hagen Trio featuring Rick Reuther, Noto's, Cascade
The Carl Webb Band, Cedar Springs Brewing, Cedar Springs
St. Joe Jack, Rockford Brewing Company, Rockford
The Piano Guys, Miller Auditorium, Kalamazoo
Pocket Vinyl/Static of a Stranger, Old Dog Tavern, Kalamazoo
Fremont John: Jaycees Freedom Festival Fund-raiser, Ludington Bay Brewing Co., Ludington
Thursday, Nov. 21
Third Eye Blind/Smallpools, 20 Monroe Live
Olivia Millerschin & Frances Luke Accord, Studio Park Listening Room
Ganja White Night/Boogie T/Jantsen/SubDocta, The Intersection
The Main Squeeze/Dizgo, Founders Brewing Company
Anne Marie McDermott, piano/Ida Kavafian, violin/Gary Hoffman, cello/Jose Franch-Ballester, clarinet: Chamber Music Society of Lincoln Center, St. Cecilia Music Center
Robin Connell, One Trick Pony
The Life & Times/Charles The Osprey/Blisshead, The Pyramid Scheme
Sugartone Noise Co./400 Rabbits, Mulligan's Pub
The Graft-Forester Duo, Creston Brewery
Blushing Monk/The Jake & Jimmy Band/Jake Stevens, Wine, Beer & Food Festival, DeVos Place
Laura Bennett & Friends, The Zeppelin Lounge @ New Holland Brewing's The Knickerbocker
John Shea, Amway Grand Plaza
The Homemade Jam Band, Fricano's Pizza, Alpine Township
Jim Spalink, Rockford Brewing Company, Rockford
Nate Holley, Itty Bitty Bar, Holland
Concert Band, Jack H. Miller Center for Musical Arts, Hope College, Holland
The Barefoot Gypsies, Big Lake Brewing, Holland
Steve Talaga Trio, Sandy Point Beach House, West Olive
Andy Frisinger & The Priapus Effect, Grand Armory Brewing, Grand Haven
Bri Baron Band/Jetts/Brett Dame, Unruly Brewing, Muskegon
WMU Combo Night, The Union Cabaret& Grille, Kalamazoo
Enter The Haggis, Back Room @ Bell's Eccentric Café, Kalamazoo
Friday, Nov. 22
Mark Lavengood/Earth Radio, Studio Park Listening Room
Aaron Lewis/Ben Danaher, 20 Monroe Live
Madeon/Ford, The Intersection
Melissa Dylan (Raise The Woof benefit), The Stache @ The Intersection
Last Night Saved My Life/Gold Route/True Blue/Young Pioneer, The Pyramid Scheme
Pete Kehoe, SpeakEZ Lounge
SpaceSkull/Astro Bats/Vesperwynd, Mulligan's Pub
Stormy Chromer/Y-Not, Tip Top Deluxe Bar & Grill
The Elijah Russ Collective, Garage Bar & Grill
Third Coast Gypsy Jazz/The Jake & Jimmy Band/Alistair Beerens, Wine, Beer & Food Festival, DeVos Place
Jedi Mind Trip, H.O.M.E. At The B.O.B.
Mark Sala, Bob's Brewery At The B.O.B.
JGJ, Bobarino's At The B.O.B.
Project 90, Grand Woods Lounge
The Cheap Dates, Flanagan's
Dale Zieger: Mighty Wurlitzer Organ Concert, "Classic Melodies," Grand Rapids Public Museum (Nov. 22-23)
Edye Evans Hyde, JW Marriott
Innuendo, The Log Cabin
The Left Paul Trio, River City Saloon
When Particles Collide/The Ryne Experience, Kava Kasa
Trixy Tang, Shots on the River, Belmont
Dennie Middleton, Bostwick Lake Inn, Rockford
Dueling Pianos, Castle Brewing Co., Greenville
Band 131, Woody's Press Box, Wyoming
The Steve Talaga Trio, 18th Amendment Spirits Co., Muskegon
Nate Dill, Smash Wine Bar & Bistro, Muskegon
Biffy & The Beat Slayers/DD+Deep/The Rewrites, Unruly Brewing Co., Muskegon
Delilah DeWylde, Grand Armory Brewing, Grand Haven
Pieces of Work, Noto's at the Bil-Mar, Grand Haven
Decades, Itty Bitty Bar, Holland
Political Lizard/Lane Ellens Band, Park Theatre, Holland
Vinylicious, New Holland Brewing's Pub on 8th, Holland
Stereolithic, Our Brewing, Holland
Wind Ensemble, Jack H. Miller Center for Musical Arts, Hope College, Holland
Patty PerShayla, Hops at 84 East, Holland
Randy Johnson, Sandy Point Beach House, West Olive
Nicholas James Thomasma, Tripelroot, Zeeland
Katilyn Zettel, Saugatuck Brewing, Douglas
Silent Bark, McDuff's Bar & Grille, Wayland
Coty Bouchard/Atomic Radio, Gun Lake Casino, Wayland
Luke Lenhart, Hilliard's Corner Lounge, Wayland
We Will Rock You, Soaring Eagle Casino, Mt. Pleasant
OG Huey/Armani Vice/Ckyttlez/DeLaZoo: Hip Hop Showcase, Liquid Note Brewing, Otsego
Ernie Clark & the Magnificent Bastards/Black Cat Bone, Final Gravity Brewing Co., Kalamazoo
Sugartone Noise Co./400 Rabbits/Noise Machine, Old Dog Tavern, Kalamazoo
Trifocal/Chirp, Bell's Eccentric Café, Kalamazoo
Jeff Mueller, Louie's Trophy House, Kalamazoo
Boz Scaggs, Firekeepers Casino, Battle Creek
The Sounds of Hope V, The Music Factory, Battle Creek
Allie Garland, JB's Whiskey Old Style Grill, Springfield
Swearingen & Kelli (album release), Acorn Theater, Three Oaks
The Crane Wives/Melophobix, The Livery, Benton Harbor
Jason Mraz & Raining Jane, Silver Creek Event Center, Four Winds Casino, New Buffalo
The Moxie Strings, The Music House Museum, Williamsburg
Saturday, Nov. 23
Chase Rice/Cale Dodds, 20 Monroe Live
Mega 80s/Class of '98, The Intersection
Mersiv/Superfuture/Dissonance/The Bass Brothers, Elevation @ The Intersection
Kris Allen, Studio Park Listening Room
Michael Ian Black (6 p.m. & 9 p.m.)/Nardos Osterhart, The Pyramid Scheme
Freakbass/The Bump Assembly featuring Sammi Garett from Turkuaz, Founders Brewing Company
Kevin Jones & 10th World, One Trick Pony
Brutes/Short Hair Domestics/Justin Duenne & The Midnight, Mulligan's Pub
Azz Izz, Billy's Lounge
Unknown Hinson/Delilah DeWylde, Tip Top Deluxe Bar & Grill
Hazy Past, Garage Bar and Grill
A League of Our Own/Valentiger/Mark Sala/Brandon Ward, Wine, Beer & Food Festival, DeVos Place
Atomic Radio, H.O.M.E. At The B.O.B.
Bare Naked 90s, River City Saloon
Bari Lee Band, Back Forty Saloon
Hank Mowery & the Hawktones, The Iron Well
Dale Zieger: Mighty Wurlitzer Organ Concert, "Classic Melodies," Grand Rapids Public Museum (Nov. 22-23)
Mary Rademacher Reed, JW Marriott
Edye Evans Hyde, Amway Grand Plaza
Trixy Tang, Flanagan's Irish Pub
Three's A Crowd, The Log Cabin
Stovepipe/Ernie Clark & the Magnificant Bastards/Raven Hellion Griffin, Quinn and Tuite's Irish Pub
Kentucky Junkies, Gippers Bar & Restaurant
El Fantasma/Virlan Garcia/Banda La Misma Tierra/Los dos de Tamaulipas, Deltaplex, Walker
Right Side Up, Shots on the River, Belmont
John Shea, Noto's, Cascade
Melissa Dylan, Bier Distillery, Comstock Park
B-Rad & Dennie Middleton, Nick Fink's, Comstock Park
Michigan Mandolin Orchestra (debut concert), United Methodist Church, Rockford
Devil Elvis Rockabilly Quartet, Rockford Brewing Company, Rockford
Project 90, Rogue River Tavern, Rockford
Bronk Brothers, Woody's Press Box, Wyoming
The Brandino Extravaganza, Trail Point Brewing Company, Allendale
Jersey Pete & Java Joe, Ridge Cider Co., Grant
K. Jones & the Benzie Playboys, Mitten Bar, Ludington
Catfish & the Man, Pigeon Hill Brewing, Muskegon
The Moxie Strings: Liz's Concert (11 a.m.)/The Moxie Strings (8 p.m.), Seven Steps Up, Spring Lake
Scott Pellegrom Trio, Grand Armory Brewing, Grand Haven
Jack Leaver, Noto's at the Bil-Mar, Grand Haven
Upcoast Kin, Sandy Point Beach House, West Olive
Quarter Below, The Pipeline Smokehouse & Bar, West Olive
Perfect Storm, Itty Bitty Bar, Holland
The Supersounds/Crooked Spires, Park Theatre, Holland
Bri Baron Band, Hops at 84 East, Holland
Adam Labeaux, Tripelroot, Zeeland
Spyro Gyra, Saugatuck Center for the Arts, Saugatuck
Silent Bark, Wicks Park Bar & Grille, Saugatuck
Matt Gabrial, Saugatuck Brewing Co., Douglas
Dean Allrick, What Not Inn, Fennville
Trapped On Mars, Liquid Note Brewing, Otsego
Franken Gerry, McDuff's Bar & Grille, Wayland
Latin Night, Gun Lake Casino, Wayland
Lexie Rose, Hilliard's Corner Lounge, Wayland
Susan Werner & Joel Mabus/Derek Smith, The Franke Center, Marshall
Starfarm, Bell's Eccentric Café, Kalamazoo
Iron Town, The Union Cabaret & Grille, Kalamazoo
Kalamazoo Symphony, "Beethoven Symphony No. 3, Eroica," Chenery Auditorium, Kalamazoo
WMU School of Music Opera: Così fan tutte, Dalton Center Recital Hall, Kalamazoo (Nov. 23-34)
Duffield-Caron Project, Old Dog Tavern, Kalamazoo
FlyLite Gemini/Celeste Allison Trio, Old Dog Tavern, Kalamazoo
Bruce Shockley, The Riviera Theatre, Three Rivers
Sankofa, The Livery, Benton Harbor
Gemini/All God's Children Choir, Box Factory for the Arts, St. Joseph
Charlie Millard Band, Gopherwood Concerts, Cadillac
We Will Rock You, Soaring Eagle Casino, Mt. Pleasant
Lawson/Drebb/Clay Meadows/Letter B/SASRJ/M-Five/Markavelli/Blissful: Hip Hop Concert, Red Sky Stage, Bay Harbor
Sunday, Nov. 24
Beth Bombara/Dan Rickabus: Nicholas James Thomasma's Songtellers Stories & Songs, Studio Park Listening Room
Earthgang/Benji/Guapdad 4000, The Stache @ The Intersection
The Tube Socks/Future Misters/Fruit of the Womb/Beyond Order, Tip Top Deluxe Bar & Grill
Sonic Jesters/The Troupe/Jon Sanger, The Iron Well
Haijin Choi/Andrew Genemans/Jack Latta (2 p.m.): "2+2+2=4!!!" Paganin, Burtner, Martinu, Sunday Classical Concert Series, Grand Rapids Art Museum
Mike Front & Mike Hyde (10 a.m.), JW Marriott
The Brandino Extravagana: Songwriter Sundays, The Peoples Cider Co.
Jim Spalink (noon), Cedar Springs Brewing, Cedar Springs
The Soods/The Zells/Cole Hansen, Rockford Brewing Company, Rockford
Travis Aukerman's Spruce and Mahogany Trio: Jazz Brunch (11 a.m.), Seven Steps Up, Spring Lake
Anna Nalick (7 p.m.), Seven Steps Up, Spring Lake
Shoreline Symphony, "A Classical Afternoon," The Playhouse at White Lake, Whitehall
Dobros Heal The World/Drew Howard/Mark Lavengood/Joe Wilson, Salt of the Earth, Fennville
Asamu Johnson, Gun Lake Casino, Wayland
Coty Bouchard, Hilliard's Corner Lounge, Wayland
Double Strung, Liquid Note Brewing, Otsego
WMU School of Music Opera: Così fan tutte, Dalton Center Recital Hall, Kalamazoo (Nov. 23-24)
University Wind Symphony and University Symphonic Band, WMU Miller Auditorium, Kalamazoo
Kobo Town, Listiak Auditorium, South Haven
Cheri Currie & Brie Darling, Acorn Theater, Three Oaks
ON THE HORIZON
Monday, Nov. 25
Time Out: Katie Larson/Sav Buist (of The Accidentals)/Stephie James/Megan Slankard, Michigan Mondays by Local Spins, The Listening Room by Studio C, Studio Park
Trifocal, Tip Top Deluxe Bar & Grill
BassBin: Dean Martian/Crisp Bits, Billy's Lounge
John Shea, Rockwell Republic
Symphonic Band, Covenant Fine Arts Center, Calvin University
Avalon School of the Arts Drum Recital, Park Theatre, Holland
Western Horn Choir, WMU Dalton Center Recital Hall, Kalamazoo
Tuesday, Nov. 26
Ski Mask the Slump God/Pouya/Danny Towers, 20 Monroe Live
CANCELLED Falling In Reverse/Crown The Empire/Tom MacDonald, The Intersection
Walt Gutowski & the Bridge Street Trio, Fratelli's Kitchen and Bar
Dennie Middleton, JT's Pizza & Spirits, Cascade
Legal Rehab, Hackley Public Library, Muskegon
The New Standard, The Grand Bar, Grand Haven
Dylan Tolbert, Hops at 84 East, Holland
University Percussion Ensemble, WMU Dalton Center Recital Hall, Kalamazoo
Matthew Fries/Ted Hogarth/Andy Peck: Jazz Tuesdays, O'Duffy's Pub, Kalamazoo
Devon Yeider & Friends, The Union Cabaret & Grille, Kalamazoo
Wednesday, Nov. 27
Hannah Rose & the GravesTones/Edison Kitt & The Strangers: Local Spins Wednesday @ SpeakEZ Lounge
The Verve Pipe, Listening Room By Studio C, Studio Park (Nov. 27, Nov. 29-30)
Desmond Jones/LITZ/Zack Volkers & Friends, Elevation @ The Intersection
Money Mike/Troy Ceasar/DJ Compostition, Billy's Lounge
Deadlight Holiday/Jenn's Apartment/Nørthside, Mulligan's Pub
Elevatd/Willy Wompa/DJAXXX/DJ Deuce, Tip Top Deluxe Bar & Grill
Kari Holmes, Back Forty Saloon
Blue Jay Bridge, Flanagan's
Core Locked, Twisted Bull
River North Jazz, The Old Goat
Hattrick, The Log Cabin
Lighten Up Francis, Shots on the River, Belmont
Tom Hagen Trio featuring Rick Reuther, Noto's, Cascade
Kevin Schaffer, Cedar Springs Brewing, Cedar Springs
Rebel Swain, Lake Michigan Sports Bar, Walker
May Erlewine, Salt of the Earth, Fennville
Brad & Jordan (Of Vinylicious), Our Brewing, Holland
Delilah DeWylde, Hops at 84 East, Holland
Upcoast Kin, Unruly Brewing, Muskegon
Alternate Route, Red's Sports Bar and Grill, Middleville
Smash Kings, Gun Lake Casino, Wayland
Devin and the Dead Frets, Hilliard's Corner Lounge, Wayland
Lucius Fox/Ghost Bunnies/Kaitlyn Rose, Bell's Eccentric Café, Kalamazoo
M.Sord/Anna S. VJ Dance Party, Old Dog Tavern, Kalamazoo
Rusty's BA Band, The Union Cabaret & Grille, Kalamazoo
Dancing Queen (ABBA tribute), Acorn Theater, Three Oaks
Project 90, Black River Tavern, South Haven
Midwest Hype, Czar's 505, St. Joseph
Slim Gypsy Baggage + Sypian Family Band=The Family Baggage: David Bowie Dance Night, The Livery, Benton Harbor
Adam Knudsen: Jaycees Freedom Festival Fund-raiser, Ludington Pub, Ludington
Thursday, Nov. 28 – Thanksgiving Day
Friday, Nov. 29
The Verve Pipe, Listening Room By Studio C, Studio Park (Nov. 27, Nov. 29-30)
Boy Band Review, 20 Monroe Live
Merkules, The Stache @ The Intersection
Back to the 90s, The Pyramid Scheme
Tiny Tree/Funeral Noise/Arvis/Bog Wizard, Mulligan's Pub
Luke Winslow-King/Jen Sygit, Tip Top Deluxe Bar & Grill
The Elijah Russ Collective, Garage Bar & Grill
Feel Good, H.O.M.E. At The B.O.B.
Drew Behringer, Bob's Brewery At The B.O.B.
Right Side Up, Bobarino's At The B.O.B.
Tony Thompson, Flanagan's
Eric Clapton tribute, The Iron Well
John Shea, JW Marriott
Mike Frost Trio, Amway Grand Plaza
DC-90, The Log Cabin
Decades, River City Saloon
Azz Izz, Shots on the River, Belmont (Nov. 29-30)
Molly & Me, Rockford Brewing Company, Rockford
Kristin Kuiper, Lake Michigan Sports Bar, Walker
Project 90, Woody's Press Box, Wyoming (Nov. 29-30)
Entourage, 18th Amendment Spirits Co., Muskegon
Joni Norwood, Smash Wine Bar & Bistro, Muskegon
Zoofunkyou/Conscious Pilot, Unruly Brewing, Muskegon
Van Mason, Grand Armory Brewing, Grand Haven
Greg Nagy, Park Theatre, Holland
Gabriel James, Our Brewing, Holland
Jess & Jesse, New Holland Brewing's Pub on 8th, Holland
Nate Holley, Hops at 84 East, Holland
Edge of Midnight, Itty Bitty Bar, Holland
Kathouse, Saugatuck Brewing Co., Douglas
John Sanger/Tell Yo Mama, Gun Lake Casino, Wayland
Carrie McFerrin, Hilliard's Corner Lounge, Wayland
Allie Garland, JB's Whiskey Old Style Grill, Springfield
Whiskey Bound & Friends, The Music Factory, Battle Creek
All American Funk Parade, Bell's Eccentric Café, Kalamazoo
Greensky Bluegrass/Michigan Rattler, Kalamazoo State Theatre, Kalamazoo (Nov. 29-30)
Motherfolk/Modern Adventures/Basic Comfort/The Rays, Shakespeare's Pub, Kalamazoo
Patty Pershayla and the Mishaps, Old Dog Tavern, Kalamazoo
Jeff Mueller, Louie's Trophy House, Kalamazoo
The Why Store, Czar's 505, St. Joseph
Straight No Chaser, Silver Creek Event Center, Four Winds Casino, New Buffalo
Saturday, Nov. 30
The Verve Pipe, Listening Room By Studio C, Studio Park (Nov. 27, Nov. 29-30)
Steel Panther, 20 Monroe Live
Grand Rapids Soul Club: Rich Medina, The Pyramid Scheme
Mike Mains & The Branches/Motherfolk/Stephie James, Founders Brewing Co.
Issues/Polyphia/Lil Aaron/Sleep Token, Elevation @ The Intersection
Mystic Grizzly/tiedye ky/Introspace/SubCreate, The Stache @ The Intersection
Natchez Trace, One Trick Pony
The Soul Syndicate, Billy's Lounge
Barrel Bones/Pretzel Logic/Erstwhile, Mulligan's Pub
Isaac Berkowitz, Garage Bar and Grill
The Girl Can't Help It/Delilah DeWylde, Tip Top Deluxe Bar & Grill
Hairmania, H.O.M.E. At The B.O.B.
Thundering Heart, River City Saloon
Cody Boggs, Back Forty Saloon
Silent Bark, The Iron Well
Peacemaker, The Log Cabin
Dale Wicks, Bier Distillery, Comstock Park
Azz Izz, Shots on the River, Belmont (Nov. 29-30)
Absolute Journey (Journey tribute), Van Singel Fine Arts Center, Byron Center
Hannah Rose & the GravesTones, Rockford Brewing Company, Rockford
Great Scott, Rogue River Tavern, Rockford
Project 90, Woody's Press Box, Wyoming (Nov. 29-30)
The Bootstrap Boys, Ridge Cider Co., Grant
SOLD OUT Braunschweiger Blues Band, Dogwood Center for Performing Arts, Fremont
The Jetts, The Kirby House, Grand Haven
Flylite Gemini, Grand Armory Brewing, Grand Haven
Schrock Brothers Big Band Dance Party, Seven Steps Up, Spring Lake
RePop, Itty Bitty Bar, Holland
Reina del Cid (album release) (2 p.m.)/The Gasoline Gypsies/Nathan Walton Band (7 p.m.), Park Theatre, Holland
Van Mason, Hops at 84 East, Holland
The Brandino Extravaganza, Saugatuck Brewing Co., Douglas
Everett Domeier/Dick Diamond and the Dusters, Gun Lake Casino, Wayland
Jen Sygit/The Wilson Brothers, Bell's Eccentric Café, Kalamazoo
Greensky Bluegrass/Michigan Rattler, Kalamazoo State Theatre, Kalamazoo (Nov. 29-30)
JTW Trio, Old Dog Tavern, Kalamazoo
Off The Ledge, The Union Cabaret & Grille, Kalamazoo
Heartsick/Eye Remain/Camm Lapeen/O'Neil & Gmaj/Upright Ape, The Music Factory, Battle Creek
The Newports, Acorn Theater, Three Oaks
Henhouse Prowlers/Them Coulee Boys, The Livery, St. Joseph
Work In Progress, Czar's 505, St. Joseph
Straight No Chaser, Soaring Eagle Casino, Mt. Pleasant
Ultimate Taste Band, "A Very Merry Motown Christmas," Ludington Area Center for the Arts, Ludington (Nov. 30-Dec. 1)
Sunday, Dec. 1
Trans-Siberian Orchestra (3 p.m. & 7:30 p.m.), Van Andel Arena
Monroe Moon, Tip Top Deluxe Bar and Grill
Angela Predhomme/John Patrick Peters, Creston Brewery
Stovepipe, The Peoples Cider Company
GVSU Students, clarinet and piano, St. Cecilia Music Center
Lesie Van Becker & Robert Byrens, Sunday Classical Concert Series, Grand Rapids Art Museum
UTO/Ned/The Bitters, The Iron Well
Stovepipe, The Peoples Cider Co.
Vincent Hayes (noon), Cedar Springs Brewing, Cedar Springs
The Corn Fed Girls/Susie Parr Trio, Salt of the Earth, Fennville
Devin Weber, Hilliard's Corner Lounge, Wayland
Steve Pesch, Liquid Note Brewing, Otsego
Ultimate Taste Band, "A Very Merry Motown Christmas," Ludington Area Center for the Arts, Ludington (Nov. 30-Dec. 1)
Copyright 2019, Spins on Music LLC