Coheed & Cambria get things started in a week with Tallest Man on Earth, Lara Hope, Coldville, Lady Ace Boogie, Brotha James and Yonder Mountain String Band. Plus, win tickets to the Wine Beer & Food Fest.
THE BIG LIST: Nov. 12-18
For an expanded list of upcoming shows at West Michigan venues, check out The REALLY Big List at Local Spins. Have concert listings you think deserve to be spotlighted? Planning for a special show around the holidays? Email date, time, ticket prices, location and details to liz@localspins.com.
Support our coverage of
West Michigan's music scene
And, to be included in our "Big List of Michigan Music Festivals," organizers should email liz@localspins.com ASAP with 2019 dates, event location, contact information and any other details.
MONDAY
COHEED & CAMBRIA
When: 7:30 p.m. Monday
Tickets: $39
Where: The Intersection, Grand Rapids
Special guests Maps & Atlases and Thank You Scientist fill out the bill for this show headlined by Coheed and Cambria, which brings its "The Unheavenly" tour to West Michigan, promoting the New York prog-metal/alt-rock band's latest album, "Vaxis – Act I: The Unheavenly Creatures," which rose to No. 14 on the Billboard 200 chart.
Doors open at 6:30 p.m. for this all-ages show; see who's playing in The Stache the same night in Under-the-Radar Picks below. Info at sectionlive.com.
TUESDAY
LADY ACE BOOGIE
When: 7 p.m. Tuesday
Tickets: $10
Where: The Pyramid Scheme, Grand Rapids
This is the first show in the "Pop Up Series" presented by WGVU Public Radio and NPR, showcasing the talents of Grand Rapids hip hop star Lady Ace Boogie. The idea behind these pop-up shows is to reflect "the intimate style of NPR's Tiny Desk concerts." Lady Ace Boogie recently released a new album, "Don't Box Me In."
Get details and tickets online at pyramidschemebar.com.
CANNIBAL CORPSE
When: 8 p.m. Tuesday
Tickets: $25 advance, $30 day of show
Where: The Intersection, Grand Rapids
The names of the bands on this bill tell the death metal story: Cannibal Corpse, Hate Eternal, Harms Way and Recorruptor.
In fact, Cannibal Corpse's website raved that the first few shows on this tour were "killer." Yup. The Buffalo death metal-ites released their most recent album, "Red Before Black," in 2017.
Get tickets and details at sectionlive.com.
WEDNESDAY
LARA HOPE & THE ARK-TONES
DELILAH DEWYLDE
When: 7 p.m. Wednesday
Tickets: $10
Where: Tip Top Deluxe Bar & Grill, Grand Rapids
Lara Hope & The Ark-Tones won the 2018 Ameripolitan Music Award for best female rockabilly artist, plus best up-and-coming band by the Hudson Valley Magazine. The New York band churns out rootsy rock, rockabilly and R&B, and has toured the globe with its fetching music. The band is touring behind its most recent album, 2017's "Love You to Life."
Opening the show will be West Michigan's own rockabilly/honky-tonk queen, Delilah DeWylde. And speaking of rockabilly, Tip Top keeps cranking it out with the return of Detroit's Twistin Tarantulas (plus DangerVille and The Parking Lots) at 9 p.m. Friday, $10; and Jesse Ray & The Carolina Catfish at 9 p.m. Saturday, $5, with The Safes opening. More online here.
LOCAL SPINS WEDNESDAY:
BROTHA JAMES
When: 8 p.m. Wednesday
Admission: Free
Where: SpeakEZ Lounge, Grand Rapids
We've said it before and it's worth repeating: There's no one quite like Brotha James. This northern Michigan phenom and looping wizard returns to SpeakEZ Lounge, this time with a dynamic new album to promote: "Abracadabra" is filled with feel-good, uplifting songs that meld rock, pop, hip hop, soul, funk, reggae, disco and more. The Elk Rapids multi-instrumentalist and singer-songwriter's upbeat, positive energy is absolutely infectious, so expect a night filled with crowd-interactive fun.
Wednesdays are presented by Local Spins, SpeakEZ Lounge, Perrin Brewing Company and WYCE, with Michigan beer specials on tap and free parking in the Sixth Street Park lot off Monroe Avenue a block to the north.
DWEEZIL ZAPPA
When: 8 p.m. Wednesday
Tickets: $37.50 advance (seated), $42.50 day of show (seated)
$27.50 (standing), $69.50 VIP
Where: The Intersection, Grand Rapids
The much-respected musician son of the late Frank Zappa just released a new album, "Confessions of a Deprived Youth (Deep Fried Youth)," and let's just say it rocks – not to mention making an environmental statement, among other things. Dweezil Zappa is a force of nature on guitar, so this special seated show at The Intersection promises lots of eye-popping, ear-pleasing delights. No surprise that the tour is titled, "Choice Cuts."
Doors for this all-ages show open at 7 p.m. (Consider the Source and Biomassive play The Stache the same night.)
THURSDAY
JOSHUA DAVIS
JEN SYGIT
When: 7 p.m. Thursday
Tickets: $15
Where: Wealthy Theatre, Grand Rapids
Joshua Davis needs no introduction, especially not for Michigan audiences who've celebrated and followed his music for more than 10 years. The Traverse City singer-songwriter and former star of "The Voice" is touring behind a couple of recent albums, "The Way Back Home" and "Secondhand EP" (a striking collection of covers). He'll be performing at Wealthy Theatre with Lansing singer-songwriter Jen Sygit, who's also touring behind a new album, "It's About Time."
Get tickets and more details online at grcmc.org/theatre/. (By the way, The Blue Water Ramblers play the Grand River Folk Arts Society's Acoustic Saturday Night series in the Wealthy Theatre Annex at 6 p.m. Saturday.)
POSTPONED: TANYA TUCKER
CURTIS BRALY
When: To be rescheduled
Tickets: $28-$78
Where: Kalamazoo State Theatre, Kalamazoo
"Due to unforseen circumstances beyond control, Tanya Tucker's show at the State Theatre will be rescheduled. All purchased tickets will be honored on the rescheduled date, which will be announced soon," according to the Kalamazoo State Theatre website.
One of the defining voices in country music, the iconic Tanya Tucker was supposed to bring her "San Antonio Stroll" right into the Kalamazoo State Theatre Thursday. Fellow Texas native Curtis Braly was scheduled as the opener. Local Spins will let you know the new date.
WINE BEER & FOOD FESTIVAL:
MELOPHOBIX, VALENTIGER
JAKE & JIMMY BAND
When: 6-9 p.m. Thursday
4-10 p.m. Friday
2-10 p.m. Saturday
Tickets: $15 Thursday, $20 Friday-Saturday
$40 Three-Day Pass
Where: DeVos Place, Grand Rapids
LOCAL SPINS TICKET GIVEAWAY: The first three people to email john@localspins.com with "BEER WINE" in the message field will win a pair of tickets to Friday's show. (You must be 21 or older.) Check The Big List every week for your chance to win concert tickets.
The big draw for this long-running event may be the 1,500 wines, beers, ciders and spirits from across the globe, but the musical entertainment at the Grand Rapids Wine Beer and Food Festival is outstanding, too.
Once again, the funky jams of Grand Rapids' Melophobix will pump up The Vineyard 6-9 p.m. Thursday, 5:30-9:30 p.m. Friday and 2-5 p.m. and 5:30-9:30 p.m. Saturday; the rock/pop of Grand Rapids' Valentiger will rev up the Beer City Station stage 5:30-9:30 p.m. Friday and 5:30-9:30 p.m. Saturday; the blues and R&B of the Jake & Jimmy Band is set for 6-9 p.m. Thursday and 2-5 p.m. Saturday; and solo performers are in the Grand Gallery – Mark Sala on Thursday night, Coty Bouchard on Friday night, Alistair Beerens 2-5:30 p.m. Saturday and Chris Laskos 6-10 p.m. Saturday. (And tune in to Local Spins on WYCE at 11 a.m. Friday when Melophobix will share a new song.)
Get more information and details online at showspan.com. Sampling tickets are 50 cents each. Of course, this is a 21-and-older event.
FRIDAY
THE TALLEST MAN ON EARTH
When: 8 p.m. Friday
Tickets: $30 ($25 Hope faculty/staff; $10 students)
Where: Dimnent Chapel, 277 College Ave., Holland
Sweden's Kristian Matsson, aka The Tallest Man on Earth, rolls out attention-getting indie-folk, something displayed on four full-length studio albums, including 2015's "Dark Bird is Home," and a 2018 series of songs that are part of the "When the Bird Sees the Solid Ground" series. Inspired by Bob Dylan, the singer-songwriter is on a U.S. tour that makes its only Michigan stop in Holland.
Get tickets and details online here.
DONNA THE BUFFALO
When: 8 p.m. Friday
Tickets: $20 advance, $25 day of show
Where: Elevation below The Intersection, Grand Rapids
West Michigan members of The Herd will be out in full force Friday supporting their rootsy faves, New York's Donna the Buffalo, which continues to tour the land with its Americana, Cajun and folk-rock vibe – something that spawns danceable, energetic live shows. The band features Tara Nevins (vocals, fiddle, guitar, accordion, scrubboard), Jeb Puryear (vocals, electric guitar), David McCracken (B3 Hammond organ, Hohner Clavinet & piano), Kyle Spark (bass) and Mark Raudabaugh (drums).
Doors open at 7 p.m. for this all-ages show.
COLDVILLE ALBUM-RELEASE
When: 8 p.m. Friday
Tickets: $12 advance, $15 day of show
Where: The Pyramid Scheme, Grand Rapids
Grand Rapids rock band Coldville is ready to unleash a new full-length studio album, after releasing a three-song EP in 2017. The band features singer Luke Ponce, guitarist Aaron Lutz, drummer Matt Millering and bassist Jimmy Blankenship.
.
The hard-rocking bill also features EyeCandy, Overdrive Orchestra and Abandoned War. Doors open for this all-ages show at 7 p.m. Details online at pyramidschemebar.com.
SATURDAY
ELVIS COSTELLO & THE IMPOSTERS
When: 8 p.m. Saturday
Tickets: $79.50-$199.95
Where: 20 Monroe Live, Grand Rapids
At 64, the legendary, award-winning rocker Elvis Costello is still writing, recording and touring, with he and his band traveling North America behind the latest album, "Look Now," which happens to be Costello's 30th studio project. The latest recording has earned high praise from the likes of NPR, Variety and USA Today.
The current tour stops in Grand Rapids after playing Detroit, Chicago and Minneapolis, and continues through early December. Get tickets and details online at 20monroelive.com. (The singer and guitarist was forced to cancel part of his European tour earlier this year to recover from surgery for an "aggressive cancerous malignancy.")
BOB LANZETTI
JEAN ROHE
When: 9:30 p.m. Saturday
Admission: $5
Where: Founders Brewing, Grand Rapids
When: 8:30 p.m. Sunday
Tickets: $15
Where: Bell's Brewery Eccentric Café, Kalamazoo
Snarky Puppy guitarist Bob Lanzetti will bring his solo show to Southwest Michigan this weekend with support from songstress Jean Rohe. The two are playing Founders Taproom in Grand Rapids on Saturday and Bell's Brewery in Kalamazoo Saturday. As always, you pay at the door at the Founders show.
Buy tickets for the Bell's show online here.
SUNDAY
YONDER MOUNTAIN STRING BAND
BRAD PARSONS & STARBIRD
When: 8 p.m. Sunday
Tickets: $25 advance, $30 day of show
Where: Elevation below The Intersection, Grand Rapids
Colorado's Yonder Mountain String Band has long been one of the top jamgrass acts on the scene. The quintet will swing through Grand Rapids Sunday night as it continues to tour behind the 2017 release, "Love. Ain't Love," the band's second album since its still talked-about 2014 lineup change.
Portland's Brad Parsons will kick the evening off with his gender-bending blend of psychedelic rock and Americana. Buy tickets for the 17-and-older show online here or in person at the Intersection box office. Doors open at 8 p.m.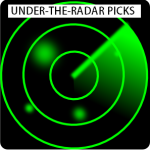 UNDER-THE-RADAR PICKS
Rising Appalachia playing The Stache inside The Intersection in Grand Rapids, 8 p.m. Monday, $20 ($75 – A Conversation with Rising Appalachia) – With a new single, "Resilient," Louisiana sisters Leah and Chloe Smith, aka Rising Appalachia, roll into Grand Rapids with their band and their harmony-filled, folk- and world music-hued strains. For those with $75 conversation tickets, the band will chat with fans at 6 p.m. in The Stache.
Nicholas James Thomasma playing Cedar Springs Brewing in downtown Cedar Springs, 7 p.m. Wednesday, free – Singer-songwriter Nicholas James Thomasma follows up his appearance on the Earthwork Music collective's tour of Michigan with this solo show at Cedar Springs Brewing.
Tom Hagen Trio with Rick Reuther playing Noto's Old World Restaurant in Grand Rapids, 7 p.m. Wednesday, free – These talented veteran players have been lighting up this Wednesday night series for many years, so if you haven't yet checked them and their wonderful standards out, it's high time you did.
Grand Rapids Guitar Quartet playing the Grand Rapids Community College's Albert P. Smith Music Center, 7:30 p.m. Thursday, $15 ($10 seniors, $5 students) – This week's entry in the GRCC Internation Guitar Series features some homegrown talent: The Grand Rapids Guitar Quartet. Details online here.
Low playing The Pyramid Scheme in Grand Rapids, 8 p.m. Thursday, $20 advance, $25 day of show – Minnesota indie trio Low brings its tour to Grand Rapids, with IN/VIA, which is "a synth piano project of Minneapolis musician Nona Marie Invie.
The Blue Pines and Graffiti playing One Trick Pony in Grand Rapids, 8 p.m. Thursday, free – Grand Rapids' The Blue Pines have a fetching new blues-hued rock album, bringing their music to the cozy confines of One Trick, which features the return of Thirsty Perch Blues Band on Saturday night.
Thomas Gun, Rent Strike, Dead Eye Zack and Dab Dads playing 741 at 741 Leonard St. NW in Grand Rapids, 8 p.m. Thursday, free – This is billed as "Tommy Gun's Birthday Show" so expect some happy revelry as part of this hard-rocking show.
That 1 Guy playing Bell's Brewery Eccentric Café in Kalamazoo, 9 p.m. Thursday, $15 advance, $17 day of show – He's back. That 1 Guy, brings his "curious instrument and copious amounts of originality" back to the stage at Bell's Brewery. Details at bellsbeer.com, where you can also get the lowdown on Pillar to Post's show there on Friday.
Cosmic Knot playing Founders Brewing Co. in Grand Rapids, 9:30 p.m. Thursday, free – This psychedelically oriented West Michigan jam band led by guitarist and singer Tom Wall – and featuring keyboard whiz Ramon Satyendra – revs up the Founders stage.
Raise The Woof with Sailing Weather at The Stache inside The Intersection in Grand Rapids, 6:30 p.m. Friday, $15 – This fundraiser for the Hearts of Hope Dog Rescue will feature music by Sailing Weather, a cash bar, complimentary appetizers, a raffle and a silent auction. Details at sectionlive.com.
Amanda Miguel and Diego Verdaguer playing 20 Monroe Live in Grand Rapids, 8 p.m. Friday, $75 – Latin music icons Amanda Miguel and Diego Verdaguer bring their "Siempre Juntos" U.S. tour to Grand Rapids, sure to perform such faves as "Quien De Los Dos Sera" and "Amame Una Vez Mas."
Shabazz GC, Caro Rives and more playing Mulligan's Pub in Grand Rapids, 10 p.m. Friday, free – This night of hip hop and R&B showcases Michigan's young Shabazz GC, South Carolina's Caro Rives and more, including 96 Prophet, Michael Trae and Maliq Jordan.
Deep Greens and Blues playing Salt of the Earth, 114 E. Main St. in Fennville, 6 p.m. Sunday, $15 – The alt-country/indie-folk group Deep Greens and Blues boasts a harmony-laden approach, perfect for this small venue. Call 269-561-7258 for reservations.
Josh Rose and Heather Styka playing Creston Brewery in Grand Rapids, 7 p.m. Sunday, free – The Songteller Sessions at Creston continue with two talented singer-songwriters, West Michigan's Josh Rose and Chicago's Heather Styka.
Claudio Simonetti's Goblin performing "Suspiria" at Wealthy Theatre in Grand Rapids, 8 p.m. Monday, SOLD OUT – After a long career marked by composing soundtracks for Dario Argento's movies, Claudio Simonetti and his band have returned to tour worldwide with the most successful hits which made Italian progressive rock and horror movies soundtrack history. Inspired by prog bands, Goblin will perform the live score to "Suspiria" in this unusual concert.
THE REALLY BIG LIST OF CONCERTS, PLUS SHOWS ON THE HORIZON
Monday, Nov. 12
Coheed & Cambria/Maps & Atlases/Thank You Scientist, The Intersection
Rising Appalachia/Be Steadwell, The Stache inside The Intersection
BassBin: SpinStyles/Timothy Getz, Billy's Lounge
Sherman Gepherd, Tip Top Deluxe Bar & Grill
In The Blue Jazz Ensemble, Jazz & Gin Mondays, Long Road Distillers
John Shea, Rockwell Republic
Jazz Jam, What Not Inn, Fennville
Jake McKelvie & the Countertops/Vishaps (Mummy Food), Shakespeare Pub's Lower Level, Kalamazoo
Tom Duffield (5 p.m.), Old Dog Tavern, Kalamazoo
Tuesday, Nov. 13
Cannibal Corpse/Hate Eternal/Harms Way/Recorruptor, The Intersection
Boogie Woogie Babies (Girls' Choral Academy fundraiser), Goei Center
Vocal Jazz Concert, Jack H. Miller Center for Musical Arts, John and Dede Howard Recital Hall, Hope College, Holland
The New Standard: Michael Drost & Jordan Finn, The Grand Bar, Grand Haven
Tuesday Night Jazz Jam, Rupert's Brew House, Kalamazoo
Damn Handsome Devil Devon Yeider & Friends, The Union Cabaret & Grille, Kalamazoo
Wednesday, Nov. 14
Brotha James, Local Spins Wednesday @ SpeakEZ Lounge
Dweezil Zappa, The Intersection
Consider The Source/Biomassive, The Stache inside The Intersection
Lara Hope & the Ark-tones/Delilah DeWylde, Tip Top Deluxe Bar & Grill
River North Jazz, The Old Goat
Tom Hagen Trio featuring Rick Reuther, Noto's Old World Italian Restaurant, Cascade
Nicholas James Thomasma, Cedar Springs Brewing Company, Cedar Springs
Jazz Combos Concert, Jack H. Miller Center for Musical Arts, Hope College, Holland
Ivan Akansiima, Mizu Sushi, Holland
Gabrial James, Gun Lake Casino, Wayland
Neil Harding & Lisa Mallwitz, Potter's Lounge @ Four Points Sheraton, Kalamazoo
Daymark, Foundry Hall @ Black River Tavern, South Haven
Thursday, Nov. 15
Cosmic Knot, Founders Brewing Company
The Trout Quintet, Chamber Music Society of Lincoln Center, St. Cecilia Music Center
Grand Rapids Guitar Quartet: Grand Rapids Community College International Guitar Series, Albert P. Smith Music Center, Linn Maxwell Keller Recital Hall
The Blue Pines/Graffiti, One Trick Pony
LOW/In Via, The Pyramid Scheme
cleopatrick/Talk Radio/Feeding Grizzlies, The Stache inside The Intersection
Macy Krew & Friends, Mulligan's Pub
Joshua Davis/Jen Sygit, Wealthy Theatre
Mark Lavengood Band, 7 Monks Taproom
Thomas Gun/Rent Strike/Dead Eye Zack/Dab Dads, 741
Calvin College Chamber Music Recital, Covenant Fine Arts Recital Hall
Tanner J Burns/Gimmick/Allison Oard, Rocky's Bar & Grill
Mike Frost Project, Linear Restaurant
JMM Jazz, Noto's Old World Italian Restaurant, Cascade
Nordy, Rockford Brewing Co., Rockford
Nate Holley, Itty Bitty Bar, Holland
KaR Tunes, Village Inn, Holland
Olivia Mainville & Brandon James, Big Lake Brewing, Holland
Rich Burkholder, Kirby House, Grand Haven
Chris & Andy, Grand Armory Brewing, Grand Haven
Gabriela Montero, Gilmore Piano Masters Series, Chenery Auditorium, Kalamazoo
POSTPONED Tanya Tucker/Curtis Braly, Kalamazoo State Theatre, Kalamazoo
That 1 Guy, Back Room @ Bell's Eccentric Cafe, Kalamazoo
Friday, Nov. 16
Amanda Miguel & Diego Verdaguer, 20 Monroe Live
Coldville (album release)/Eye Candy/Overdrive Orchestra/Abandoned War, The Pyramid Scheme
Donna The Buffalo, Elevation under The Intersection
NGHTMRE Before Xmas/Midnight Tyrannosaurus/Ducky/Swage, The Intersection
Sailing Weather: Raise The Woof (fundraiser for Hearts of Hope Dog Rescue), The Stache inside The Intersection
Shabazz GC/Caro Rives/96 Prophet/Michael Trae/Maliq Jordan, Mulligan's Pub
Fool House: 90s Dance Party, Billy's Lounge
The Twistin' Tarantulas/Dangerville/The Parking Lots, Tip Top Deluxe Bar & Grill
Botala, Creston Brewery
Barenaked 90s, River City Saloon
Blammo, H.O.M.E. At The B.O.B.
Grand Rapids Symphony, "Mozart Mass in C Minor," DeVos Performance Hall (Nov. 16-17)
Brett Valliant plays "pizza parlor" music: Mighty Wurlitzer Organ Concert Series, Grand Rapids Public Museum (Nov. 16-17)
Blammo, H.O.M.E. At The B.O.B.
John Shea, JW Marriott
Entourage, Rendezvous Lounge @ Amway Grand Plaza Hotel
An Dro, Harmony Hall
Trixy Tang, Log Cabin Lounge (Nov. 16-17)
PleasureTowne, Flanagan's Irish Pub
Discontent/Pain Divine/This Eclipse/Dead Nerves, 741
Kevin Schaffer, Garage Bar & Grill
Hundo, Mexicains Sans Frontieres
131 Band, Shots On The River, Belmont
Ray Townsend, EB Coffee & Pub, Caledonia
Brotha James, Rockford Brewing Co., Rockford
Three's A Crowd, Woody's Press Box, Wyoming (Nov. 16-17)
In The Blue Jazz Ensemble, Village Inn Pizza 44th Street Bar and Grill, Wyoming
Sean McDaniel, The Pub @ Saugatuck Brewing Co., Douglas
The Tallest Man On Earth, Dimnent Memorial Chapel, Hope College Concert Series, Holland
Bar Code, Itty Bitty Bar, Holland
Sam Parks, Our Brewing, Holland
Eric Bellinger/Nick LaVelle/762/Ray Gifted Keys, Park Theatre, Holland
Vinylicious, New Holland Brewing's Pub On 8th, Holland
The Carl Webb Band, Grand Armory Brewing, Grand Haven
Blushing Monk, 18th Amendment Spirits Co., Muskegon
The Real Ingredients, Pigeon Hill Brewing, Muskegon
Funkle Jesse, Unruly Brewing Co., Muskegon
Joshua Davis, The Mitten Bar, Ludington
Joe Laureano/Brena, Gun Lake Casino, Wayland
Off The Ledge, The Union Cabaret & Grille, Kalamazoo
Jeff Mueller (5 p.m.), Louie's Trophy House, Kalamazoo
Full Cord Bluegrass/Strange Country, Old Dog Tavern, Kalamazoo
EGI/Magic Beans, Back Room @ Bell's Eccentric Cafe, Kalamazoo
Jes Kramer, Final Gravity Brewing Company, Kalamazoo
Western Michigan University, Emily Solomon (harpsichord), Dalton Center Recital Hall, Kalamazoo
Tomb of Teeth/One With the Riverbed/Lenore Cult/The Arsonist's Daughter/BadNew, Shakespeare's Pub Lower Level, Kalamazoo
Steve Kamerling & Lana Hawkins, Potter's Lounge @ Four Points Sheraton, Kalamazoo
Allie Garland, JB's Whiskey Old Style Grill, Battle Creek
StarHeart, The Livery, St. Joseph
Justin Lee Schultz/Miles on Foot, Czar's 505, St. Joseph
Crosscut Kings, Red Sky Stage, Petoskey
Saturday, Nov. 17
Elvis Costello & the Imposters, 20 Monroe Live
Bob Lanzetti & Jean Rohe, Founders Brewing Company
Mac Sabbath/Frank And Deans/Drink Their Blood/As Am I, The Pyramid Scheme
Mega 80s, The Intersection
Lindsay Ell/Adam Hambrick, The Stache inside The Intersection
Dr. Fresch/Sage Armstrong/13/Kar Pow/Keetz, Elevation below The Intersection
The Thirsty Perch Blues Band, One Trick Pony
Jesse Ray & the Carolina Catfish/The Safes, Tip Top Deluxe Bar & Grill
The Hip Pocket, Billy's Lounge
Mystic Grizzly/Hyperbolic Headspace, Creston Brewery
Brena, River City Saloon
Astro Jackson, Back Forty Saloon
Grand Rapids Symphony, "Mozart Mass in C Minor," DeVos Performance Hall (Nov. 16-17)
Grand Rapids Symphony, "The Snowman," DeVos Performance Hall
Blue Water Ramblers: Grand River Folk Arts Society, Wealthy Theatre Annex
Kevin Jones & The Tenth World, Danzon Cubano
Brett Valliant plays "pizza parlor" music: Mighty Wurlitzer Organ Concert Series, Grand Rapids Public Museum (Nov. 16-17)
The Awakening, The Orbit Room
Steve Hilger Trio, JW Marriott
Entourage, Rendezvous Lounge @ Amway Grand Plaza Hotel
Trixy Tang, Log Cabin Lounge (Nov. 16-17)
High Totals/Gimmick, 741
Calvin College Concerto Competition, Covenant Fine Arts Recital Hall
The Awakening, The Orbit Room
John Shea, Noto's Old World Italian Restaurant, Cascade
Overnight Hero, Shots On The River, Belmont
FrankenGarry, Bier Distillery, Belmont
JGL, Rogue River Tavern, Rockford
The Gorgeous Oranges, Rockford Brewing Co., Rockford
Three's A Crowd, Woody's Press Box, Wyoming
17 Degrees South, Ridge Cider Co., Grant
The Barley Saints, Hennessy's Pub, Muskegon
Speaking Suns, Unruly Brewing Co., Muskegon
Amy Spease, Seven Steps Up, Spring Lake
Nicholas James Thomasma, Grand Armory Brewing, Grand Haven
Perfect Storm, Itty Bitty Bar, Holland
JMM Jazz, Great Legs Winery Brewery Distillery, Holland
DC-90, Wicks Park Bar & Grille, Saugatuck
Chad Benson, The Pub @ Saugatuck Brewing Co., Douglas
Dean Allrick, What Not Inn, Fennville
Steinal Tap, Hilliards Corner Lounge, Wayland
Global Village/Jedi Mind Trip, Gun Lake Casino, Wayland
Pillar To Post, Back Room @ Bell's Eccentric Cafe, Kalamazoo
The Music of Cream, Kalamazoo State Theatre, Kalamazoo
Trilogy, The Union Cabaret & Grille, Kalamazoo
Western Michigan University Jazz Orchestra & Jazz Lab Band, "Big Band Swing Tribute," Dalton Center Recital Hall, Kalamazoo
The Corn Fed Girls, La Luna Recording & Sound: Jericho Indie Makers Faire open house, Kalamazoo
Lucius Fox/Anvil Crawler/Oceans Beneath Us/Arson Party, Shakespeare's Pub Lower Level, Kalamazoo
OFB3 (Loaves and Fishes benefit), Trinity Lutheran Church, Kalamazoo
Dale Wicks, Potter's Lounge @ Four Points Sheraton, Kalamazoo
Lisa Can't Sing/DJ Todd Brown, Old Dog Tavern, Kalamazoo
Ashley Simpson & Allie Garland, JB's Whiskey Old Style Grill, Battle Creek
Savoy Brown/Tom Duffield: Blues Series, Franke Center for the Arts, Marshall
Jerica Paliga, Acorn Theater, Three Oaks
Whiskey Highway, Czar's 505, St. Joseph
Sankofa, The Livery, St. Joseph
Sunday, Nov. 18
Yonder Mountain String Band/Brad Parsons, Elevation below The Intersection
"Rudolph the Red-Nosed Reindeer" The Musical, DeVos Performance Hall
Josh Rose/Heather Styka, Creston Brewery
Greg Miller (10 a.m.), Sunday Brunch, JW Marriott
River Rogues Jazz Band (2 p.m.), Harmony Hall
Alice Eppinga/Mihai Craiovenau/Mi-Eun Kim/John Varineau: French Connection, Sunday Classical Series, Grand Rapids Art Museum
Randy Marsh & Friends, SpeakEZ Lounge
Calvin College Gospel Choir, Covenant Fine Arts Center Auditorium
Fauxgrass, Sunday Afternoon Live, Kent District Library, Cascade Branch
Pete Kehoe (noon), Cedar Springs Brewing Company, Cedar Springs
Benji Stone: Friendsgiving, Grand Armory Brewing, Grand Haven
Nicholas James Thomasma, C3, Grand Haven Community Center, Grand Haven
Best of Open Mic, Seven Steps Up, Spring Lake
Deep Greens & Blues, Salt Of The Earth, Fennville
Luke Lenhart, Hilliards Corner Lounge, Wayland
Bob Lanzetti (of Snarky Puppy), Back Room @ Bell's Eccentric Cafe, Kalamazoo
Western Michigan University Wind Symphony & Symphonic Band, Miller Auditorium, Kalamazoo
Blues Jam with The Cats, Old Dog Tavern, Kalamazoo
Presidio Brass, Howard Performing Arts Center, Andrews University, Berrien Springs
Fareed Haque & Goran Ivanovic, The Livery, St. Joseph
ON THE HORIZON
Monday, Nov. 19
Sherman Gepherd, Tip Top Deluxe Bar & Grill
BassBin: Gettoblaster, Billy's Lounge
Claudio Simonetti's Goblin (movie with score performed live), Wealthy Theatre
In The Blue Jazz Ensemble, Jazz & Gin Mondays, Long Road Distillers
Elgin Vines Quintet: West Michigan Jazz Society Jazz Gumbo, The Old Goat
John Shea, Rockwell Republic
Jazz Jam, What Not Inn, Fennville
Women's Choir Concert, Jack H. Miller Center for Musical Arts, Concert Hall, Holland
Keith Harkin, Acorn Theater, Three Oaks
Tuesday, Nov. 20
Generation Axe/Steve Vai/Zakk Wylde/Yngwie Malmsteem/Nuno Bettencourt/Tosin Abasi, 20 Monroe Live
Brian Wilson/Al Jardine/Blondie Chaplin, "Pet Sounds," DeVos Performance Hall
The New Standard: Michael Drost and Jordan Finn, Grand Bar, Grand Haven
Jazz Arts Collective Concert, Jack H. Miller Center for Musical Arts, John and Dede Howard Recital Hall, Hope College, Holland
Tuesday Night Jazz Jam, Rupert's Brew House, Kalamazoo
Damn Handsome Devil Devon Yeider & Friends, The Union Cabaret & Grille, Kalamazoo
Wednesday, Nov. 21
Hannah Rose Graves and Friends, Local Spins Wednesday @ SpeakEZ Lounge
Bob Seger & The Silver Bullet Band/The War and Treaty, Van Andel Arena
Speaker Box Dance Party with DJ Composition, 20 Monroe Live
The Wrecks/Badflower/Deal Casino, The Pyramid Scheme
Desmond Jones/Melophobix/Paddlebots, Elevation under The Intersection
StarFarm (Thanksgiving Eve party), Billy's Lounge
The Outliers/Thunder Chicken/Live For Tomorrow/Don the Pariah, Mulligan's Pub
Earth Radio, Creston Brewery
Brian Randall, Back Forty Saloon
Sounds Familiar, Lake Michigan Sports Bar
Azz Izz, Log Cabin Lounge (Nov. 21, 22 & 23)
Rock Shop, Flanagan's Irish Pub
Moto/Westside Rebellion/EPCYA, 741
River North Jazz, The Old Goat
JGJ, Firerock Grille, Caledonia
Tom Hagen Trio, Noto's Restaurant, Cascade
Versus (unplugged), Cedar Springs Brewing Co., Cedar Springs
Natchez Trace, Trail Point Brewing, Allendale
Bari Lee Band, Rum Runner, Ravenna
Billy Strings, Ramsdell Center for the Arts, Manistee
May Erlewine Trio, Salt Of The Earth, Fennville
Brena, Gun Lake Casino, Wayland
Delilah DeWylde, Waverly Stone Gastropub, Holland
Curved Earthward, Big Lake Brewing, Holland
Ivan Akinsiima, Mizu Sushi, Holland
Hell's Bells: Byjr as The Beatles/Tangoez as The Internet/Rust as Neil Young, Back Room @ Bell's Eccentric Cafe, Kalamazoo
Rusty's BA Band (Toys For Tots collection), The Union Cabaret & Grille, Kalamazoo
Dancing Queen (ABBA tribute), Acorn Theater, Three Oaks
Gypsy Sypian Baggage, The Livery, St. Joseph
Thursday, Nov. 22 (Thanksgiving)
Azz Izz, Log Cabin Lounge (Nov. 21, 22 & 23)
Friday, Nov. 23
Billy Strings/Jon Stickley Trio, The Intersection
Original Back to the 90s, The Pyramid Scheme
Hank Mowery/Junior Valentine and the Allstars, Tip Top Deluxe Bar & Grill
Tiny Tree/Knives Are Quiet/Charles The Osprey, Mulligan's Pub
Battery (Metallica tribute)/Revelations (Iron Maiden tribute), 20 Monroe Live
RJ Nordlund, Creston Brewery
Drop 35, H.O.M.E. At The B.O.B.
The Moonrays, Rocky's Bar & Grill
Azz Izz, Log Cabin Lounge (Nov. 21, 22 & 23)
Scary Women/Michigamaa/Dollars To Donuts, 741
Jake Stevens, Flanagan's Irish Pub
John Shea, JW Marriott
Edye Evans Hyde Trio, Rendezvous Lounge @ Amway Grand Plaza
Jason Eller, Garage Bar & Grill
The Bridge #15, Mexicains Sans Frontieres
In The Blue Jazz Ensemble, Village Inn 44th Street Pizza & Sports Bar & Grille, Wyoming
Rukus, Shots On The River, Belmont
Sam Corbin/Jen Sygit, Rockford Brewing Company, Rockford
Jaded 8, Woody's Press Box, Wyoming (Nov. 23-24)
Catfish & The Man, Grand Armory Brewing, Grand Haven
Edge of Midnight, Itty Bitty Bar, Holland
Patty Pershayla, Our Brewing, Holland
Faded Blue, New Holland Brewing's Pub On 8th, Holland
Delilah DeWylde, Hops At 84 East, Holland
Don The Pariah/Engraved in Stone/Scarsdale/Cosmic Dregs, Park Theatre, Holland
Nicholas James Thomasma, Tripelroot, Zeeland
Dave & Connie D, The Barrel Room @ Saugatuck Brewing Co., Douglas
Kitty Whampus, Lucky's Roadhouse, Wayland (Nov. 23-24)
John Sanger/Sushi Roll, Gun Lake Casino, Wayland
Greensky Bluegrass/Lindsay Lou, Kalamazoo State Theatre, Kalamazoo (Nov. 23-24)
Jeff Mueller (5 p.m.), Louie's Trophy House, Kalamazoo
The Skeletones, The Union Cabaret & Grille, Kalamazoo
Mike List & Friends, Final Gravity Brewing Company, Kalamazoo
Allie Garland, JB's Whiskey Old Style Grill, Battle Creek
Saturday, Nov. 24
Billy Strings/Larry Keel Experience, The Intersection
The North 41, Founders Brewing Company
Suits And Daggers/Freak Box/Kairos Augur/Dept. Of Evil, Mulligan's Pub
The Soul Syndicate, Billy's Lounge
Natchez Trace, One Trick Pony
The JetBeats, Tip Top Deluxe Bar & Grill
Thundering Heart, River City Saloon
Brian Randall, Back Forty Saloon
Blue Oddity, Quinn and Tuite's Irish Pub
Decades, Flanagan's Irish Pub
Scott Veenstra Trio, JW Marriott
Edye Evans Hyde Trio, Rendezvous Lounge @ Amway Grand Plaza
Bucket o' Maybes, Ada Pour House Gastropub, Ada
Sonimanic, Shots On The River, Belmont
Sean Copenhaver, Bier Distillery, Belmont
John Shea, Noto's Restaurant, Cascade
Great Scott, Rogue River Tavern, Rockford
Jaded 8, Woody's Press Box, Wyoming
Dean Allrick Jazz Piano, What Not Inn, Fennville
Dale Wicks, The Pub @ Saugatuck Brewing Co., Douglas
Wonder Lush, Itty Bitty Bar, Holland
As Am I/Deep Red/Another Man's Trash/Shiny Red Nothing, Park Theatre, Holland
Van Mason, Grand Armory Brewing, Grand Haven
Drew Nelson/Mark Schrock + Peter "Madcat" Ruth, Seven Steps Up, Spring Lake
Kathy Lamar Trio, 18th Amendment Spirits Co., Muskegon
Daniel and the Pink Violin Band, Hennessy's Pub, Muskegon
SOLD OUT Braunrauschweiger Blues Band, Dogwood Center for the Performing Arts, Fremont
Craig Avery & Kevin DePree/Groove 101/Medium Well/Joey Mankus/Preston Gigante/Brandon Craven/Bonnie Clarisse Utter: Dave's Gig (fundraiser, Brain and Behavior Research Foundation), The Mitten Bar, Ludington
Jersey Pete & Java Joe, Ridge Cider Co., Grant
Kitty Whampus, Lucky's Roadhouse, Wayland (Nov. 23-24)
Latin Night, Gun Lake Casino, Wayland
Cold Mountain Child/Dede and the Dream/David S. Kruse and the Westerlies, Back Room @ Bell's Eccentric Cafe, Kalamazoo
Greensky Bluegrass/Lindsay Lou, Kalamazoo State Theatre, Kalamazoo (Nov. 23-24)
Delilah DeWylde, The Union Cabaret & Grille, Kalamazoo
The Gasoline Gypsies, Final Gravity Brewing Company, Kalamazoo
Nothing New (album release)/BFF, Shakespeare's Pub Lower Level, Kalamazoo
Ashley Simpson & Allie Garland, JB's Whiskey Old Style Grill, Battle Creek
Donny & Marie, Silver Creek Event Center, Four Winds Casino, New Buffalo
Chirp, The Livery, St. Joseph
Sunday, Nov. 25
The Accidentals/Beth Nielsen Chapman/May Erlewine, Wealthy Theatre
Mike Frost & Mike Hyde (10 a.m.), Sunday Brunch @ JW Marriott
River North Jazz Brunch (11 a.m.), The Old Goat
Cooper & Connell Sunday Jazz (2 p.m.), Harmony Hall
Randy Marsh & Friends, SpeakEZ Lounge
Richard Sherman & Casey Robards, Sunday Classical Series, Grand Rapids Art Museum
Dalriada (noon), Curragh Holland, Holland
The Accidentals, C3, Grand Haven Community Center, Grand Haven
Coty Bouchard, Hilliards Corner Lounge, Wayland
David Crosby & Friends/Lighthouse, Kalamazoo State Theatre, Kalamazoo
Donny & Marie, Soaring Eagle Casino, Mt. Pleasant
Copyright 2018, Spins on Music LLC