Gungor kicks off the week in Holland, with Laith Al-Saadi, Michigander, Max Lockwood, That Beatles Thing, Mark Lavender, Holy Warheads also featured on The Big List.
THE BIG LIST: Feb. 18-24
For an expanded list of upcoming shows at West Michigan venues, check out The REALLY Big List at Local Spins.
Support our coverage of
West Michigan's music scene
Have concert listings you think deserve to be spotlighted? Email date, time, ticket prices, location and details to liz@localspins.com.
To be included in our "Big List of Michigan Music Festivals" or the upcoming list of summer concert series, email liz@localspins.com with the pertinent details. Please include your contact information.
MONDAY
EDYE EVANS HYDE TRIO
When: 6:30 p.m. Monday
Tickets: $20 ($15 for West Michigan Jazz Society members)
Where: Casino Club, 3260 Salerno Drive NE, Grand Rapids
Vocalist Edye Evans Hyde will be joined by Michael Hyde on jazz guitar and Mike Frost on saxophone for another Monday Night Jazz Gumbo, put on by the West Michigan Jazz Society. In 2011, Edye was awarded West Michigan Jazz Society's 2011 Musician of the Year, only the second vocalist in history to win. She also has opened for Ray Charles twice.
Doors open for the all-ages show at 6 p.m. Tickets for this event can be purchased upon entering. Details here.
GUNGOR
THE BRILLIANCE
PROPAGANDA
When: 7:30 p.m. Monday
Tickets: $15 ($10 Hope College faculty, $5 students)
Where: Dimnent Chapel, 277 College Ave., Holland
Los Angeles-based contemporary worship music and experimental folk duo Michael and Lisa Gungor are "curators of the Grammy-nominated musical collective simply known as Gungor. The duo uses their skills as accomplished songwriters and multi-instrumentalists to tell honest and forthright stories – some personal and some allegorical," as they put it.
In 2016, Gungor wrapped up an ambitious three-album project titled, "One Wild Life," and will make a Holland stop on their "End of the World" tour with symphonic pop duo The Brilliance (John Arndt) and hip hop's Propaganda. Get tickets and details online here.
TUESDAY
AUGUST BURNS RED
MISS MAY I
CRYSTAL LAKE
When: 6:30 p.m. Tuesday
Tickets: $22 advance, $25 day of show
Where: The Intersection, Grand Rapids
Legendary metalcore band August Burns Red is currently sweeping through the United States as part of its "Dangerous Tour." The band hasn't slowed down over the course of its 15-plus year career, and has been rewarded for it, earning a die-hard fan base and even a few Grammy nominations along the way.
Also joining the group on Tuesday will be metalcore peers Miss May I from Ohio and Crystal Lake from Japan. Fit For A King will rejoin the lineup after the show in Columbus, Ohio. Get tickets and more info here.
DROPKICK MURPHYS
BOOZE & GLORY
LENNY LASHLEY
AMIGO THE DEVIL
When: 6:45 p.m. Tuesday
Tickets: $35-$59.50
Where: 20 Monroe Live, Grand Rapids
A blend of many different rock genres: Irish folk, punk rock and hardcore, the band Dropkick Murphys from Boston will pay a visit to Grand Rapids as a part of its 2019 tour. Formed in 1996, the band has released numerous singles and EPs, a live album, a DVD and six full-length albums. Also on the bill is street punk band Booze & Glory, punk-rock Lenny Lashley's Gang of One, and murderfolk band Amigo the Devil.
Doors for this all-ages show open at 6 p.m. Tickets and details can be found here.
WEDNESDAY
POSTPONED TO MARCH 19: IN THE VALLEY BELOW
LIPSTICK JODI, CALEB BYERS
When: 7 p.m. Wednesday
Tickets: $10
Where: The Pyramid Scheme Grand Rapids
POSTPONED TO MARCH 19: Grand Rapids-based duo In The Valley Below seem to be getting ready for something big in 2019 as they gear up for a tour out west with Albert Hammond Jr. of The Strokes. They'll be in Grand Rapids first, though, treating fans to their attention-grabbing stylish hooks and dark, polished grooves. Joining them will be West Michigan alternative rock/pop favorites Lipstick Jodi and budding hip hop artist Caleb Byers. Get tickets here or at the door.
LOCAL SPINS TRIBUTE MONTH:
THAT BEATLES THING
When: 8 p.m. Wednesday
Admission: Free
Where: SpeakEZ Lounge, Grand Rapids
It wouldn't be Local Spins Tribute Month without a night celebrating the music of The Beatles. Started by James Murphy a few years ago, That Beatles Thing boasts an incredible repertoire of Fab Four songs, delivered by four guys who love Beatles songs. They all share a passion for the songs of rock's greatest band and have got "That Beatles Thing." The band is made up of Murphy singing most of the songs and playing guitar, Bill Van Ess singing and playing bass, Pete Bardolph singing and playing lead guitar and Fritz von Valtier singing, playing drums, and shaking things.
Local Spins Wednesdays are presented by Local Spins, SpeakEZ Lounge, Perrin Brewing and WYCE, with free parking in the small city lot kitty-corner from SpeakEZ just to the south on Monroe Avenue NW or at the Sixth Street Park lot just to the north of SpeakEZ Lounge.
THURSDAY
THE HOLY WARHEADS
SLUMLORD RADIO
When: 9:30 p.m. Thursday
Admission: Free
Where: Founders Brewing Co., Grand Rapids
Two Grand Rapids-based metal/hard rock bands — The Holy Warheads and their pals, Slumlord Radio — will take on Founders Brewing Thursday night, representing the heavier side of West Michigan's music scene. The show is 21-and-older, the beer will be flowing, and heads will be banging.
Get more info here.
FRIDAY
LAITH AL-SAADI
HANK MOWERY & THE HAWKTONES
THE TURNIPS
When: 7:30 p.m. Friday
Tickets: $26-$40.50
Where: 20 Monroe Live, Grand Rapids
For a special event to benefit The Mental Health Foundation of West Michigan, Ann Arbor rock 'n' blues singer and guitarist Laith Al-Saadi will bring the same passion he did as a contestant on NBC's "The Voice" a few seasons ago.
Also performing for this event will be Grand Rapids' Hank Mowery & the Hawktones and The Turnips. Doors open at 6:30 with tickets are available online here. By the way, Mowery and band hustle over to Billy's Lounge immediately after their set to keep the blues party going in Eastown.
MICHIGANDER
MOTHERFOLK
When: 8 p.m. Friday
Tickets: $10
Where: Park Theatre, Holland
Michigander's Jason Singer – a native of Midland, now based in Kalamazoo — is set to rock the stage of Park Theatre as part of the "Hope College Concert Series." His album, "Midland," was a three-time winner for best album by a new artist at WYCE's 2019 Jammie Awards, impressing critics and listeners alike with his confident vocals and his catchy pop-rock tracks.
Also, on the bill is Cincinnati indie-rock band Motherfolk. Find more information and a ticket link online here.
WINTER BEER FESTIVAL:
THE CONCUSSIONS
OVERDRIVE ORCHESTRA
RIVERSIDE SHIVERS, DJ SNAX
When: Friday-Saturday
Tickets: $45 Friday advance ($50 at gate); Saturday SOLD OUT
Where: Fifth Third Ballpark, Comstock Park
It's become a chilly, tasty winter tradition. The 14th annual Winter Beer Festival hosted by the Michigan Brewers Guild runs 4 p.m. to 9 p.m. Friday and noon to 6 p.m. Saturday at Fifth Third Ballpark, with beer from more than 150 Michigan breweries on tap and live entertainment, too.
DJ Snax will spin tunes both days, with the Riverside Shivers performing at 6 p.m. Friday, The Concussions returning to the festival to play at 1 p.m. Saturday and Overdrive Orchestra closing things out at 4 p.m. Saturday. Get more details online here.
SATURDAY
NEEDTOBREATHE
When: 6 p.m. Saturday
Tickets: SOLD OUT
Where: Fountain Street Church, Grand Rapids
Needtobreathe is a band that defies classification.
These guys deliver Southern rock, folk, and occasionally even unabashed Christian worship music. Throughout their lengthy career, they've been known for their energetic live sets, but they're currently embarking on an acoustic tour across the United States, giving fans a new way to experience their music.
They'll be joined by Virginia singer-songwriter Matt Maeson at Saturday's sold-out show at Fountain Street Church. Read more about Needtobreathe later this week at Local Spins.

WALKER HAYES
FILMORE
When: 7 p.m. Saturday
Tickets: $20 advance, $25 day of show
Where: Elevation inside The Intersection, Grand Rapids
Country singer-songwriter Walker Hayes will make a stop in Grand Rapids, bringing his "Dream On It" tour to West Michigan. Accompanying him on stage is fellow country artist Filmore. Hayes has gotten attention for his feel-good lyrics and single, "You Broke Up with Me," from his 2018 album "boom," which landed on Billboard's "Hot Country Song" list.
Also performing at The Intersection in other venues on the same night is G Jones with Tsuruda and Chee, 9:30 p.m., ($25 advance, $30 day of show), as part of Jones' "The Ineffable Truth" tour. The Movement will also be performing at The Intersection on The Stache stage, 7 p.m., ($12 advance, $15 day of show) with special guests KBong and Rollin' Zen. More information on all these shows and tickets can found here.
ALAN JACKSON
When: 7:30 p.m. Saturday
Tickets: $39.99-$129.99
Where: Van Andel Arena, Grand Rapids
Award-winning artist and Country Music Hall of Famer Alan Jackson will try to tear the roof off of Van Andel Arena Saturday night. With an arsenal 35 No. 1 hits — including "It's Five O'Clock Somewhere" and "Chasin' That Neon Rainbow" — Grand Rapids will be treated to a night of country gems.
Opening for Jackson will be fellow country singer William Michael Jordan. Tickets are available online via vanandelarena.com.
MARK LAVENGOOD BAND
THE CRANE WIVES
When: 8 p.m. Saturday
Tickets: $20
Where: Seven Steps Up, Spring Lake
Grand Rapids' Mark Lavengood left his position as Dobro player for the Nashville-based Lindsay Lou & The Flatbellys in 2017, but he's been hard at work on his own music ever since. On Saturday, he'll be joined by the celebrated Grand Rapids indie-folk-rock band The Crane Wives, who've racked up their share of Jammie nominations over the years alongside Lavengood.
Tickets start at $20, and there is $2 fee attached as well. VIP options are still available. Get tickets and more info here.
MAX LOCKWOOD
MORGAN HANER & THE TRANSMITTERS
When: 9:30 p.m. Saturday
Admission: $5
Where: Founders Brewing Co., Grand Rapids
West Michigan singer, songwriter, multi-instrumentalist and poet Max Lockwood will be treating Grand Rapids to his poetic lyricism and folk, pop-style. With a fresh, self-titled album, the night is set to be filled with great music from the Local Spins-highlighted artist.
Morgan Haner & the Transmitters will also be playing this 21-and-older show. Information for this event is available online here.
SUNDAY
GAYELYNN MCKINNEY
DAVE MCMURRAY
McKINFOLK
When: 3 p.m. Sunday
Tickets: $20 advance, $25 day of show, $10 students
Where: LaFontsee Galleries, 833 Lake Dr. SE, Grand Rapids
Renowned jazz musician and multi-genre drummer Gayle McKinney of Detroit brings her family's legacy of music education to Grand Rapids behind the release of her new album "McKin-Folk" (Detroit Music Factory). Aretha Franklin's drummer since 2016, and leader of the Grammy nominated all female jazz group Straight Ahead, McKinney is the daughter of renowned jazz educator and pianist Harold McKinney.
Get more details and tickets online here.
THE WAR AND TREATY
When: 7:30 p.m. Sunday
Tickets: $30-$35
Where: St. Cecilia Music Center, Grand Rapids
LOCAL SPINS TICKET GIVEAWAY: Congratulations to reader Randy Markey. He email edjohn@localspins.com with "THE WAR & TREATY" in the message field and won a pair of tickets to Sunday's show. Check The Big List every week for your chance to win concert tickets.
It's obvious The War and Treaty are in love, not just in real life and not just with each other, but these artists are madly in love with their music, delivering hearty vocals drenched in soul and care. The powerhouse married duo, Michael Trotter Jr. and Tanya Blount-Trotter, are recipients of WYCE's 2019 Jammie Awards' album of the year, song of year, and best blues/soul album for ""Healing Tide" (which was recorded in Nashville with the legendary Buddy Miller) and for Sunday night, listeners will know why. The duo is bringing a full band, including horns, for this show.
Concert tickets are selling fast. More information and tickets can be purchased here.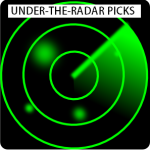 UNDER-THE-RADAR PICKS
Steve Talaga playing at Sight & Sound at Frederik Meijer Gardens & Sculpture Park 6:30 p.m. Tuesday, $53 for members, $58 for non members — Pianist Steve Talaga will play as participants paint or simply enjoy the atmosphere as a part of the Sight & Sound series.
Adrienne Lenker playing Calvin College's Covenant Fine Arts Center Recital Hall in Grand Rapids, 8 p.m. Tuesday, $25 ($5 Calvin College students) – Rock band Big Thief's frontwoman, Adrienne Lenker, bring the tour behind her "abysskiss" solo record to Grand Rapids, with Luke Temple also on the bill.
Like A Storm, Royal Tusk and Afterlife playing at The Stache inside The Intersection in Grand Rapids, 6 p.m. Wednesday, $17 — New Zealand-based band Like A Storm will play in this concert as a part of the Sirius XM Octane Accelerator Tour, along with fellow rock bands Royal Tusk and Afterlife.
Kari Lynch Duo at Rockford Brewing Company, 7:30 p.m. Thursday, free – Singer-songwriter Kari Lynch has opened for an impressive array of artists, including Miranda Lambert, The Band Perry, and Alabama. She'll be at Rockford Brewing Company with her band on Thursday, one stop of many in a busy touring schedule.
Dylan Tolbert playing Old Dog Tavern in Kalamazoo, 8 p.m. Thursday, free – As part of Old Dog Tavern's "Homegrown in Kalamazoo" series, Dylan Tolbert will be showcasing his rich vocals and technical piano skills.
Emilee Petersmark & Kate Pillsbury of The Crane Wives performing at Final Gravity Brewing Company in Kalamazoo, 8 p.m. Friday — This Grand Rapids duo, members of the band The Crane Wives, will be sharing their rock-styled, indie spunk in Final Gravity's taproom.
Lighting Matches, Clyde Park Avenue and Jude Lolley playing Tip Top Deluxe Bar & Grill, 9 p.m. Friday, $5 – Featuring a triple bill with a lineup that spans alternative rock, indie pop, and folk/country music, this is sure to be a fun night for fans of all different kinds of music. Tickets are $5.
Antighost, If Only, If Only, Hexing and Narco Debut playing The Pyramid Scheme in Grand Rapids, 8 p.m. Saturday, $10 advance, $12 day of show – Grand Rapids' Antighost churns out "high-energy alt-rock/punk/emo/grunge" that proves "rock 'n' roll is far from dead." And the musicians will churn it out Saturday with help from a few other high-energy regional bands.
The Sailor Kicks, Sleeping Timmy, Blaine and His Keyboard and The Ryne Experience playing 741 on Leonard Street in Grand Rapids, 9 p.m. Saturday — Grand Rapids- and Lansing-based artists come together Saturday night for a night of mixed music worth catching.
Jesse Ray & the Carolina Catfish playing the Tip Top Deluxe Bar & Grill in Grand Rapids, 9 p.m. Saturday, $5 tickets — Catch Jesse Ray & the Carolina Catfish at 11 a.m. Friday on WYCE 88.1 FM and then catch them live Saturday night at the Tip Top when they'll rev up their rock 'n' roll/blues vibe.
Panama Van Halen Tribute and Rockit King playing 20 Monroe Live in Grand Rapids, 9 p.m. Saturday, $6.50-$45 – The walls of 20 Monroe Live will rattle with the rock 'n' roll strains of Van Halen and Grand Rapids' own The Rockit King.
G Jones and Tsuruda playing The Intersection in Grand Rapids, 9:30 p.m. Saturday, $25 advance, $30 day of show – California electronic music star G Jones brings his bass music and "The Ineffable Truth" tour to Grand Rapids, with Tsuruda and Chee also on the bill.
Jake Kershaw playing Louie's Trophy House in Kalamazoo, 1 p.m. Sunday, $20 online, $25 day of show – Jake Kershaw will serve his hot blues rock all day at Louie's 14th Annual Charity Gumbo Cookoff.
Drive South playing Salt of the Earth at 114 E. Main St. in Fennville, 6 p.m. Sunday, $15 – Drive South features the immense vocal and instrumental talents of Traverse City's Roger Brown and Mary Sue Wilkinson who create fetching Americana music.
THE REALLY BIG LIST OF CONCERTS, PLUS SHOWS ON THE HORIZON
Monday, Feb. 18
Edye Evans Hyde Trio: West Michigan Jazz Society Jazz Gumbo, Casino Club
John Shea, Rockwell Republic
In The Blue/Travis Swanson Trio, Long Road Distillers
Current Joys/Gap Girls/Perren, The Pyramid Scheme
BassBin: Stay At Home Dabs/Ty Beat, Billy's Lounge
eRoy and Friends/kRoy/Hizen/Chet Maxlow, Tip Top Deluxe Bar & Grill
GVSU Concert Band, Louis Armstrong Theatre, Haas Center for Performing Arts, GVSU Allendale Campus
Gungor/The Brilliance/Propaganda, Hope College Concert Series, Dimnent Chapel, Holland
Jazz Jam, What Not Inn, Fennville
Tom Duffield, Old Dog Tavern, Kalamazoo
Tuesday, Feb. 19
Dropkick Murphys/Booze & Glory/Lenny Lashley/Amigo The Devil, 20 Monroe Live
The Go Rounds: WGVU-NPR Pop Up Concert, Fountain Street Church
August Burns Red/Miss May I/Fit For A King/Crystal Lake, The Intersection
Steve Talaga, Sight & Sound, Frederik Meijer Gardens & Sculpture Park
Adrienne Lenker/Luke Temple, Covenant Fine Arts Recital Hall, Calvin College
Bucket o' Maybes, Ada Pour House Gastropub, Ada
Steve Talaga, Meijer Gardens Tropical Conservatory
The New Standard, The Grand Oyster Bar, Grand Haven
Truth In Jazz Orchestra, 920 Watermark, Muskegon
Devon Yeider, The Union Cabaret & Grille, Kalamazoo
University Wind Symphony & University Symphonic Band, Dalton Center Recital Hall, Western Michigan University, Kalamazoo
Wednesday, Feb. 20
That Beatles Things, Local Spins Wednesday @ SpeakEZ Lounge
POSTPONED TO MARCH 19: In The Valley Below/Lipstick Jodi/Caleb Byers, The Pyramid Scheme
Like A Storm/Royal Tusk/Afterlife, The Stache inside The Intersection
River North Jazz, The Old Goat
Sarah VE, Zoko 822
Folias Duo, Grand Valley State University Arts at Noon, Cook-DeWitt Center, Allendale
Tom Hagen Trio featuring Rick Reuther, Noto's, Cascade
Tony Halchack, Cedar Springs Brewing Co., Cedar Springs
GVSU Choral Concert, Cook-DeWitt Center, GVSU Allendale Campus
Folias Duo, Arts At Noon, Cook-DeWitt Center, Grand Valley State University Allendale Campus
Ivan Akansiima, Mizu Sushi, Holland
A Mays & Blue, Gun Lake Casino, Wayland
WMU Jazz Students, The Union Cabaret & Grille, Kalamazoo
Jake Stevens (5:30 p.m.), Potter's Lounge @ Four Points Sheraton, Kalamazoo
OFB3, O'Duffy's Pub, Kalamazoo
Keith Kirchoff, piano, Dalton Center Recital Hall, Western Michigan University, Kalamazoo
Thursday, Feb. 21
POSTPONED TO APRIL 5 The Wall Live Extravaganza (Pink Floyd tribute), 20 Monroe Live
The Holy Warheads/Slumlord Radio, Founders Brewing Company
Dos Hippies/Ryan Michael Knight, Mulligan's Pub
Brena, Gipper's Bar & Restaurant
David Slivinski & Ruidi Tegethoff (4 p.m.), The Old Goat
Edge of Midnight, One Trick Pony
JMM Jazz, Noto's, Cascade
Kari Lynch Duo, Rockford Brewing Company, Rockford
GVSU Choral Concert, Cook-DeWitt Center, GVSU Allendale Campus
Nate Holley, Itty Bitty Bar, Holland
Moto/Short Hair Domestics/Head, Unruly Brewing, Muskegon
Chris & Andy Frisinger, Grand Armory Brewing, Grand Haven
Steve Talaga Trio, Sandy Point Beach House, West Olive
Front & Center, Gun Lake Casino, Wayland
See Through Dresses/Tambourina, Back Room @ Bell's Eccentric Cafe, Kalamazoo
Dylan Tolbert: Homegrown in Kalamazoo, Old Dog Tavern, Kalamazoo
WMU Jazz Orchestra, The Union Cabaret & Grille, Kalamazoo
Friday, Feb. 22
Laith Al-Saadi/Hank Mowrey & the Hawktones/The Turnips, 20 Monroe Live
Muscadine Bloodline, The Stache inside The Intersection
Lighting Matches/Clyde Park Avenue/Jude Lolley, Tip Top Deluxe Bar & Grill
Inner Itch/Elsie Binx/Crossing Bard, Mulligan's Pub
Hank Mowery & the Hawktones, Billy's Lounge
The Rock Show, H.O.M.E. at The B.O.B.
Sean Copenhaver, BOB's Brewery, The B.O.B.
Sprague Brothers, Bobarino's Pizzeria, The B.O.B.
Grand Rapids Symphony, "The Romantic Concert: Bella Italia!," St. Cecilia Music Center
Public Access, Creston Brewery
Toby Bresnahan (5 p.m.)/Funkle Jesse, Flanagan's Irish Pub (Feb. 22-23)
The Sailor Kicks/Sleeping Timmy/Blaine and His Keyboard/The Ryne Experience, 741
Hattrick, Log Cabin Lounge
Macy Krew, Garage Bar & Grill
John Shea, JW Marriott
River City Jazz Ensemble/Kathy Gibson/Jazz Vocal Students, Corum Student Center, Cornerstone University
Edye Evans Hyde Trio, Rendezvous Lounge @ Amway Grand Plaza Hotel
Paris Blues, Shots on the River, Belmont
Kathy Lamar, Noto's, Cascade
Delilah DeWylde, Rockford Brewing Company, Rockford
Barenaked 90s, Woody's Press Box, Wyoming
Bucket O' Maybes, Deer Run Fish Fry, Lowell
GVSU Symphonic Band Concert, Louis Armstrong Theatre, Haas Center for Performing Arts, GVSU Allendale Campus
Randy Johnson, Saugatuck Brewing Company, Douglas
Michigander/Motherfolk: Hope College Concert Series, Park Theatre, Holland
Wind Ensemble Concert, Jack H. Miller Center for Musical Arts, Concert Hall, Hope College, Holland
Electric Red, Itty Bitty Bar, Holland
Matthew Gabriel, Our Brewing, Holland
Faded Blue, New Holland Brewing's Pub on 8th, Holland
Gabrial James, Grand Armory Brewing, Grand Haven
Dave Palmer & Some More of His Only Friends (Walk The Beat fund-raiser), Grand Haven Community Center, Grand Haven
Daniel Champagne, Seven Steps Up, Spring Lake
Starry Night Trio, 18th Amendment Spirits Co., Muskegon
Earth Radio, Unruly Brewing, Muskegon
The Williams Family, Hilliards Corner Lounge, Wayland (Feb. 22-23)
Trapped on Mars, McDuff's Bar and Grille, Wayland
Westside Soul Surfers, The Alley Door Club, Frauenthal Center, Muskegon
Coty Bouchard/Fool House, Gun Lake Casino, Wayland
Elise Davis/Lexi Adams, Back Room @ Bell's Eccentric Cafe, Kalamazoo
Emilee Petersmark & Kate Pillsbury, Final Gravity Brewing Company, Kalamazoo
Minor Element/Boccano/Modern Adventures, Papa Pete's, Kalamazoo
Zoofunkyou/Biomassive/Lazara, Shakespeare's Pub, Kalamazoo
Carter Lezman, Potter's Lounge @ Four Points Sheraton, Kalamazoo
Rock Rx, Louie's Trophy House, Kalamazoo
Dwight Yoakum, Firekeepers Casino, Battle Creek
FLAW, The Music Factory, Battle Creek
Allie Garland, JB's Whiskey Old Style Grill, Springfield
Ed Dupas, Judy Banker & Andy Baker, Black River Tavern, South Haven
Andrew Fisher Quartet (EP release), The Livery, Benton Harbor
Joe Robinson, Hanson Theatre Living Room Series, Hanson Theatre, Benton Harbor
Saturday, Feb. 23
Panama (Van Halen tribute)/The Rockit King, 20 Monroe Live
Max Lockwood/Morgan Haner & the Transmitters, Founders Brewing Company
Jesse Ray & the Carolina Catfish, Tip Top Deluxe Bar & Grill
Alan Jackson, Van Andel Arena
Walker Hayes/Filmore, Elevation below The Intersection
G Jones/Tsuruda/Chee, The Intersection
The Movement/KBong/Rollin' Zen, The Stache inside The Intersection
AntiGhost/If Only, If Only/Hexing/Narco Debut, The Pyramid Scheme
Tru-Burn/Run Silent/Skinjacket, Mulligan's Pub
We Jack & Friends, Billy's Lounge
Kathy Lamar, One Trick Pony
Astro Jackson, H.O.M.E. at The B.O.B.
SOLD OUT Needtobreathe Acoustic Live/Matt Maeson, Fountain Street Church
Toby Bresnahan (5 p.m.)/Funkle Jesse (9 p.m.), Flanagan's Irish Pub
Project 90, River City Saloon
Three's A Crowd, Log Cabin Lounge
Brian Randall, Back Forty Saloon
On The Cinder/Functional Citizens/Nifty Skullets/The Scants/Alien Dogs, 741
Azz Izz, Gipper's Bar & Restaurant
The New Standard, JW Marriott
Third Coast Gypsy Jazz, The Old Goat
Edye Evans Hyde Trio, Rendezvous Lounge @ Amway Grand Plaza Hotel
Toby Bresnahan (5 pm.)/Funkle Jesse, Flanagan's Irish Pub
John Shea, Noto's Restaurant, Cascade
Moonshot Band, Shots on the River, Belmont
Kevin Schaffer, Castle Brewing Co., Greenville
Natchez Trace, LowellArts House Concerts, Lowell
Decades, Red's Sports Bar & Grill, Middleville
Trilogy, Rogue River Tavern, Rockford
Guinness Brothers, Woody's Press Box, Wyoming
Luke Gitchel, Ridge Cider Co., Grant
Gabrial James, Trail Point Brewing Co., Allendale
Big Boss Band, Saugatuck Brewing Company, Douglas
Dean Allrick, What Not Inn, Fennville
As Am I, Itty Bitty Bar, Holland
Bowie Live (David Bowie tribute), Park Theatre, Holland
Schultze Blues Band, Great Legs Winery Brewery Distillery, Holland
Randy Johnson, Waverly Stone Gastropub, Holland
Pretty Rage, The Pipeline Underground Saloon, West Olive
Tony Reynolds, Porto Bello, Grand Haven
The Jetts, Grand Armory Brewing, Grand Haven
Mark Lavengood Band/The Crane Wives, Seven Steps Up, Spring Lake
Jeff Lynn, Hennessy's Pub, Muskegon
Zoofunkyou/Cosmic Knot, Unruly Brewing, Muskegon
That 1 Guy, The Mitten Bar, Ludington
Trixy Tang, Wick's Park Bar & Grille, Saugatuck
The Williams Family, Hilliards Corner Lounge, Wayland (Feb. 22-23)
Sweebe Nation, McDuff's Bar and Grille, Wayland
Global Village/Smash Kings, Gun Lake Casino, Wayland
Chris D'elia, Kalamazoo State Theatre, Kalamazoo
Karizma/Celestina Y Los Sanchez, Back Room @ Bell's Eccentric Cafe, Kalamazoo
Pillar To Post/Matt Jones & The Reconstruction, Old Dog Tavern, Kalamazoo
Tony Fields & Doug Decker, Potter's Lounge @ Four Points Sheraton, Kalamazoo
GearHead, The Music Factory, Battle Creek
MSU Professors of Jazz: Jazz Night, Franke Center for the Arts, Marshall
Mike Struwin & Blake Elliott, The Livery, Benton Harbor
Jonny Lang, Silver Creek Event Center @ Four Winds Casino, New Buffalo
Jeeyoon Kim, Shoreline Musical Society, Ramsdell Theatre, Manistee
Sunday, Feb. 24
The War and Treaty, St. Cecilia Music Center
CANCELED Shawn Butzin, Creston Brewery
Zoofunkyou/Flexadecibel (3 p.m.), Tip Top Deluxe Bar & Grill
Greg Miller (10 a.m.), JW Marriott
River North Jazz (11 a.m.), The Old Goat
Gayelynn McKinney & Dave McMurray: Underground Concert Series, LaFontsee Galleries
Randy Marsh & Friends, SpeakEZ Lounge
Ranier Duo, Sunday Classical Series, Grand Rapids Art Museum
Dave Palma Band, Sunday Afternoon Live, Kent District Library, Cascade Branch
Project 90, River City Saloon
Margarita Shevchenko, Hempy Keyboard Series, Saugatuck Center for the Arts, Saugatuck
Roger Brown Trio, Salt of the Earth, Fennville
Alex Mays, Gun Lake Casino, Wayland
Jake Kershaw/Big Boss Band: Louie's 14th Annual Gumbo Challenge, Louie's Trophy House, Kalamazoo
Duffield-Carron Project (11 a.m.), Sarkozy's Bakery, Kalamazoo
Potluck & Singing: Spirit of the Woods Music Association, Brown Township Hall, Manistee
ON THE HORIZON
Monday, Feb. 25
BassBin: Twinz/Spicy Society, Billy's Lounge
eRoy & Friends/Pause/Jake Walker/El Brandino, Tip Top Deluxe Bar & Grill
John Shea, Rockwell Republic
In The Blue/Travis Swanson Trio, Long Road Distillers
GVSU Jazz Concert, Louis Armstrong Theatre, Haas Center for Performing Arts, GVSU Allendale Campus
Jazz Jam, What Not Inn, Fennville
It Looks Sad/Vines, Shakespeare's Lower Level, Kalamazoo
Tuesday, Feb. 26
Big Head Todd and The Monsters/Blue Water Highway, The Intersection
Jukejoint Handmedowns, The Old Goat
The New Standard, The Grand Oyster Bar, Grand Haven
Devon Yeider, The Union Cabaret & Grille, Kalamazoo
Wednesday, Feb. 27
Chris Andrus, Local Spins Wednesday @ SpeakEZ Lounge
Sawyer Fredericks/Beth Bombara, The Pyramid Scheme
River North Jazz, The Old Goat
Robin Connell Trio, GVSU Eberhard Center
The New Standard, Zoko 822
Tom Hagen Trio featuring Rick Reuther, Noto's, Cascade
Flatland Grip, Cedar Springs Brewing Co., Cedar Springs
GVSU Brass Quintet, Arts at Noon, Cook-DeWitt Center, Allendale
Ivan Akansiima, Mizu Sushi, Holland
Rhythm of the Night DJ, New Holland Brewing's Pub on 8th, Holland
Rachael Davis, Salt of the Earth, Fennville
Gabrial James, Gun Lake Casino, Wayland
WMU Jazz Students, The Union Cabaret & Grille, Kalamazoo
Thursday, Feb. 28
Montu/Joey Harkum Band, Founders Brewing Company
Liquid Stranger/LSDREAM/Champagne Drip/GRex/Lucii, The Intersection
Devin Dawson/Nick Wayne, Elevation below The Intersection
DaM-FunK (DJ): Grand Rapids Soul Club, The Pyramid Scheme
The Milk Carton Kids, Acoustic Cafe Series, St. Cecilia Music Center
Weezil Malone Band, One Trick Pony
August/Boy From School/Savannah Gonsoulin, Mulligan's Pub
FlyFliteGemini/DrewPhoria, Tip Top Deluxe Bar & Grill
Bronze Wolf/Nate Eizenga, video: Concerts Under The Stars, Chaffee Planetarium, Grand Rapids Public Museum
David Slivinski & Ruidi Tegethoff (4 p.m.), The Old Goat
Jim Spalink, Rockford Brewing Company, Rockford
Nate Holley, Itty Bitty Bar, Holland
The Skinny Limbs/Modern Adventure/Alex Perez, Park Theatre, Holland
Checkers Morton, Sandy Point Beach House, West Olive
Chris & Andy Frisinger, Grand Armory Brewing, Grand Haven
Kennadi Hester/The Natural Disaster, Unruly Brewing Co., Muskegon
Front & Center, Gun Lake Casino, Wayland
Jazz and Creative Institute Night, The Union Cabaret & Grille, Kalamazoo
Vincent Miller/Chris Forestieri, Old Dog Tavern, Kalamazoo
Friday, March 1
Russell Dickerson/Carly Pearce/Teddy Robb, 20 Monroe Live
Silverstiles/Stone Soup & the Broken Teeth/Stovepipe Stover, Tip Top Deluxe Bar & Grill
Fade/Talk Radio/Olivia Mainville/The United Everywhere: Local Showcase #30, The Pyramid Scheme
Fool House: 90s Dance Party, Billy's Lounge
Shoebox/Some People's Kids/Clyde Park Avenue, Mulligan's Pub
Mail Order Monsters/Free Hat, Creston Brewery
Funkle Jesse, H.O.M.E. at The B.O.B.
Nick DeKoff, BOB's Brewery, The B.O.B
Grand Rapids Symphony, "David Lockington Conducts Elgar," DeVos Performance Hall (March 1-2)
Kent Philharmonic Orchestra, St. Cecilia Music Center
Union Guns, Back Forty Saloon (March 1-2)
78 RPM/Pancho Villa's Skull/Complainer/Farseek/McWeakerton, 741
John Shea, Rendezvous Lounge @ Amway Grand Plaza Hotel
Entourage, JW Marriott
Kevin Schaffer, Garage Bar and Grill
The Moonrays, Rockford Brewing Company, Rockford
Barenaked 90s, McDuff's Bar and Grille, Wayland
Dale Wicks, Tripelroot, Zeeland
Jersey Pete & Java Joe/Exit 18, Itty Bitty Bar, Holland
Tony Halchack, Our Brewing, Holland
Appalachian String Band, Waverly Stone Gastropub, Holland
Jess and Jesse, New Holland Brewing's Pub on 8th, Holland
May Erlewine/Olivia Millerschin, Red House Concert Series, Tri-Cities Museum, Grand Haven
The Dead Horsemen, Grand Armory Brewing, Grand Haven
Conscious Pilot/Delta Decalactones, Unruly Brewing, Muskegon
The Chieftans, Miller Auditorium, Kalamazoo
Ben Rector/Josie Dunne, Kalamazoo State Theatre, Kalamazoo
Kyle Jennings, Old Dog Tavern, Kalamazoo
The Outliers, The Music Factory, Battle Creek
Allie Garland, JB's Whiskey Old Style Grill, Springfield
Johnny Irion & Seth Bernard, The Livery, Benton Harbor
Saturday, March 2
Switchfoot/Colony House/Tyson Motsenbocker, 20 Monroe Live
Joe Marcinek Band, Founders Brewing Company
Crazy Babies Ozzy Rebourne/Let There Be Rock (AC-DC tribute), The Intersection
J Boog/EarthKry/Eddy Dyno, The Stache @ The Intersection
Heaters/Major Murphy/Ghost Orchard, The Pyramid Scheme
Deep In The Mitten/Sinhaven, Mulligan's Pub
The Hip Pocket, Billy's Lounge
Eazybaked/Zen Selekta/Flats Stanlie, Creston Brewery
Natchez Trace, One Trick Pony
Grand Rapids Symphony, "David Lockington Conducts Elgar," DeVos Performance Hall (March 1-2)
Lush, River City Saloon
Union Guns, Back Forty Saloon (March 1-2)
Bong Mountain/Brokedowns/Boob Sweat/Pansy, 741
Third Coast Gypsy Jazz, The Old Goat
Edye Evans Hyde Trio, JW Marriott
Entourage, Rendezvous Lounge @ Amway Grand Plaza Hotel
John Shea, Noto's, Cascade
Peat In The Creel, LowellArts House Concerts, Lowell
August, Rockford Brewing Company, Rockford
Drop 35, Rogue River Tavern, Rockford
Jesse Ray & the Carolina Catfish, Trail Point Brewing, Allendale
All In, Itty Bitty Bar, Holland
Indika (Bob Marley tribute), Park Theatre, Holland
Schrock Brothers, Waverly Stone Gastropub, Holland
Holland Doctors of Jazz, Great Legs Winery Brewery Distillery, Holland
Kyle Brown, Tripelroot, Zeeland
Mark Sala, Wick's Park Bar & Grille, Saugatuck
Tim Johnson & Co., Porto Bello, Grand Haven
Van Mason, Grand Armory Brewing, Grand Haven
Legal Rehab, Hennessy's Pub, Muskegon
Emmet Cohen Trio, The Block, Muskegon
The Legal Immigrants, Unruly Brewing Co., Muskegon
Sweet Tea Trio, Dogwood Center for Performing Arts, Fremont
Acoustic Shenanigans, McDuff's Bar and Grille, Wayland
Michael Powell Open Jam: Fretboard Festival After Party, Final Gravity Brewing Company, Kalamazoo
All American Funk Parade, Back Room @ Bell's Eccentric Cafe, Kalamazoo
Jojo Stella, The Union Cabaret & Grille, Kalamazoo
Sounds Familiar, Ridge Cider Co., Grant
Sweet Tea Trio, Dogwood Center for Performing Arts, Fremont
Delilah DeWylde, The Mitten Bar, Ludington
Magic Dick & Shun Ng, Acorn Theater, Three Oaks
Jack & The Bear, The Livery, Benton Harbor
Sunday, March 3
Mike Frost/Mike Hyde (10 a.m.), JW Marriott
River North Jazz (11 a.m.), The Old Goat
River Rogues Jazz Band (2 p.m.), Harmony Hall
Grand Rapids Jazz Orchestra (5:30 p.m.), Founders Brewing Company
Randy Marsh & Friends (7 p.m.), SpeakEZ Lounge
Sex Wolves From Planet Death/Future Skeletons/The Danger Code/Ziggy Sparks: (Share The Light cancer fundraiser), Tip Top Deluxe Bar & Grill
Jen Sygit/Michael Riley: Songteller Sessions, Creston Brewery
Mary Scanlan/Jenna Anderson/Leslie VanBecker/Alicia Eppinga: Castalia Quartet, "Celebrating Women Composers," Sunday Classical Series, Grand Rapids Art Museum
Kaitlin Rose Band, Salt of the Earth, Fennville
The Soul Syndicate, Gun Lake Casino, Wayland
Copyright 2019, Spins on Music LLC