This week's national tours are balanced by shows from Michigan-bred acts B-Side Growlers, Michigan Rattlers, Theatre Bizarre Orchestra, KJ & The Good Time Family Band, Comments of Aether, Grand Rapids on Tap, a Picnic Pops Abba tribute and more.
THE BIG LIST: July 10-16
For a complete listing of upcoming shows through July at more than 160 West Michigan venues, check out The REALLY Big List at Local Spins. Have concert listings you think deserve to be spotlighted? Email date, time, ticket prices, location and details to liz@localspins.com. And scroll down for a chance to win tickets to David J at the Tip Top.
THE DUSTBOWL REVIVAL
HANNAH ROSE GRAVES
When: 8 p.m. Tuesday
Tickets: $12 advance, $15 day of show
Where: Tip Top Deluxe Bar & Grill, Grand Rapids
With a stew of New Orleans funk, bluegrass, soul, pre-war blues, and roots music, California's Dustbowl Revival is touring behind its fourth studio album, produced by Grammy winner Ted Hutt (Old Crow Medicine Show, Dropkick Murphys), boasting "a more modern soul sound." The L.A. Weekly named the eight-piece ensemble the city's best live band.
Opening the show will be Grand Rapids' own Hannah Rose Graves. Get tickets and details online here.
SHERYL CROW
When: 7 p.m. Wednesday
Tickets: SOLD OUT
Where: Frederik Meijer Gardens & Sculpture Park, Grand Rapids Township
Sheryl Crow is more than just a stellar voice, fine multi-intrumentalist and multi-Grammy Award-winning superstar. The singer-songwriter has sold more than 50 million albums globally while reinventing herself at different stages of her career, from pop to rock to country. Her 10th and latest album, titled "Be Myself" appropriately enough, represents a return to her rock roots.
She also makes her return to Meijer Gardens this week in the midst of a national tour that's also included dates as part of the "Outlaw Music Festival" featuring stars such as Willie Nelson and Margo Price. East Nashville singer-songwriter Aaron Lee Tasjan opens the show
MICHIGAN RATTLERS
ELROY MELTZER
When: 7 p.m. Wednesday
Tickets: $8 advance, $10 day of show
Where: The Stache inside The Intersection, Grand Rapids
The Michigan Rattlers were born and bred in Petoskey and have returned to their home state in July for a series of shows, including this one at The Stache. (They follow this on Thursday by opening for Steve Moakler at Bell's Brewery Eccentric Café in Kalamazoo.)
Based in Los Angeles, the Americana duo of Graham Young and Adam Reed created head-turning, rootsy music and plan to follow up their 2016 debut EP with a full-length album early next year. Opening for the duo will be Grand Rapids' quirky folk-rock duo Elroy Meltzer. Read a Local Spins feature on Michigan Rattlers here. And tune in to 1340 AM WJRW for a special segment of Local Spins Live at 12:35 p.m. Wednesday when the Michigan Rattlers will be the in-studio guests.
LOCAL SPINS WEDNESDAY:
THE B-SIDE GROWLERS
CD-RELEASE SHOW
When: 8 p.m. Wednesday
Admission: Free
Where: SpeakEZ Lounge, Grand Rapids
Mary Lewandoski, Matt Porter and Pete Lewandoski, aka The B-Side Growlers, churn out what they like to call "tradition-inspired, toe-tappin'-fired, vintage acoustic blues, jazz and country" that pays homage to seminal American roots music while adding their own inimitable West Michigan charm. This promises to be a fun evening that's not only entertaining but educational when it comes to paying tribute to some important acoustic blues legends. More important, the show serves as the CD-release show for the band's brand new "Home Brewed" album.
Local Spins Wednesdays are presented with support from Glave Business Solutions, SpeakEZ Lounge, WYCE and Local Spins. As always, there will be Michigan beer specials on tap and copies of the "Local Spins Live at River City Studios" greatest hits CD, featuring 12 W. Michigan bands, available for sale. Tune in to Local Spins Live on 1340 AM WJRW at 12:06 p.m. Wednesday when the B-Side Growlers will be the on-air guests.
THE THEATRE BIZARRE ORCHESTRA
When: 9 p.m. Thursday
Admission: Free
Where: Founders Brewing Co., Grand Rapids
Here's a band description for you: The house band for Detroit's annual Theatre Bizarre Event (aka "the greatest masquerade on Earth"), The Theatre Bizarre Orchestra is "rooted in Detroit's burlesque, rock 'n' roll, jazz, and vaudeville culture … invoking the spirit of dark carnivals, demented circuses, and ribald debauchery, which can only be defined as neo-vaudeville. Their music is captivating and mesmerizing." Not much more needs be said.
Founders follows this on Saturday night with Grand Rapids' KJ & The Good Time Family Band, which uncorks funk, rock and soul. Details online at foundersbrewing.com.
GRAND RAPIDS SYMPHONY PICNIC POPS
ARRIVAL FROM SWEDEN: THE MUSIC OF ABBA
When: 7:30 p.m. Thursday & 7:30 p.m. Friday
Tickets: $19-$51
Where: Cannonsburg Ski Area, 6800 Cannonsburg Road NE, Belmont
The dreamy songs of the 1971-82 Swedish pop group ABBA, which sold more than 400 million albums, continue to enchant fans. Tribute band Arrival From Sweden will perform at this recreation area north of Grand Rapids for two nights this week, with Principal Pops Conductor Bob Bernhardt leading symphony musicians.
Arrival From Sweden has performed in 60 countries since it was formed in 1995, and with more than 60 symphony orchestras in the U.S. since 2005. So no excuses, ABBA fans: Grab your tiaras and get dancing. Grand Rapids jazz vocalist Kathy Lamar and keyboardist Bob VanStee get the music started. Get details and tickets online here.
ROCK THE LOT:
BROTHERS OSBORNE
When: 6 p.m. Friday
Tickets: $20 first 300, $25 advance, $30 day of show
Where: The parking lot next to The Intersection, Grand Rapids
Country music duo Brothers Osborne makes a Grand Rapids tour stop to pump up The Intersection's Rock the Lot series. T.J. and John Osborne released their self-titled debut EP in 2014 and a full-length album, "Pawn Shop," a couple of years later – a recording that debuted at No. 3 on Billboard's country chart and produced the singles "21 Summer," "Stay a Little Longer," "Rum" and "It Ain't My Fault."
DJ Jay Vee is also on the bill for this outdoor, all-ages show. Get details and tickets online at sectionlive.com. The show gets moved inside if the weather doesn't cooperate. The Intersection follows up with another Rock the Lot show at 5 p.m. Saturday – a show featuring tribute bands covering Bon Jovi, AC/DC and Van Halen, $12 advance, $15 day of show. Get details about that online here.
SQUIRREL NUT ZIPPERS
When: 9 p.m. Friday
Tickets: $30 advance, $35 day of show
Where: Bell's Brewery Eccentric Café, Kalamazoo
For about two dozen years (with a break of a few years starting in 2000), the Squirrel Nut Zippers from North Carolina have unleashed their unique blend of swing- and big band-hued jazz, blues and alt-rock to a national audience, releasing eight albums along the way.
They bring their national tour to Michigan with this stop in Kalamazoo, wedged between shows in Cleveland and Chicago. Get info at bellsbeer.com, where you can also find details about Saturday's show starring Tim Reynolds & TR3, plus The Heck with Branden Mann, $20 advance, $24 day of show.
DAVID J
When: 9 p.m. Friday
Tickets: $15 advance, $20 day of showBOB ELVEY
Where: Tip Top Deluxe Bar & Grill, Grand Rapids
LOCAL SPINS TICKET GIVEAWAY: Congratulations to Local Spins reader BOB ELVEY. He was the first person to email john@localspins.com with "DAVID J" in the message field to win a pair of tickets to Friday night's show. Check the Big List every week for your chance to win concert tickets.
British alt-rock musician David J is best known for his trailblazing work with goth band Bauhaus and as a founding member of Love and Rockets (where he not only played bass but shared songwriting and singing with guitarist Daniel Ash).
As a solo artist, he's released several albums, including 2011's "Not Long for This World" and 2014's "An Eclipse of Ships," as well as a memoir, "Who Killed Mister Moonlight?" He's once again been touring intimate venues and playing "living room shows" across the United States. Get tickets and info online at the Tip Top's Facebook event page.
KALAMAZOO BLUES FESTIVAL:
ROBBEN FORD
THE FABULOUS THUNDERBIRDS
BOBBY RUSH
When: Friday-Sunday
Tickets: $57 three-day pass
$27 Friday
$32 Saturday
$17 Sunday
Where: Wings Event Center, Kalamazoo
For the first time, the Kalamazoo Valley Blues Association is staging the Kalamazoo Blues Festival at the Wings Event Center. This year's lineup boasts national stars as well as regional acts, with Robben Ford & Supersonic Blues Machine, Joe Louis Walker and Dana Fuchs Band on Friday, The Fabulous Thunderbirds featuring Kim Wilson, Sugaray Rayford and Carolyn Wonderland on Saturday, and Bobby Rush, Alexis P. Suter Band and Toronzo Cannon on Sunday.
Michigan blues acts on the weekend bill include Out of Favor Boys, Big Trouble with Kalamazoo Blues Women and many more. Get the full lowdown and ticket links online at kalamazoobluesfestival.com.
GRAND RAPIDS ON TAP:
HANNAH ROSE & THE GRAVESTONES
DELUSIONS OF ADEQUACY
When: 3-7 p.m. Saturday
Tickets: $40 advance, $45 at gate (includes 15 sampling tickets)
Where: Calder Plaza, Grand Rapids
Grand Rapids on Tap returns to downtown for 2017 with more than 100 craft brews from more than 50 breweries to sample, food, and of course, live music. This year's lineup features Grand Rapids' Hannah Rose & The GravesTones along with Delusions of Adequacy.
There will even be games of Kan Jam, Ladder Golf, Corn Hole, Crown Hole and Beer Pong. This is a 21-and-older event; get details and tickets online here.
SHA' DRYER MUSICAL BENEFIT:
COMMENTS OF AETHER
THE ZANNIES, WEEZIL MALONE BAND
JIM POWELL
When: 4-10 p.m. Saturday
Admission: $10 donation
Where: St. George's Hall, 1513 Quarry Ave. NW, Grand Rapids
This benefit to help pay the medical bills and expenses for Sha' Dreyer who is battling lung cancer features a terrific mix of West Michigan artists, including the prog-rock of Comments of Aether, the rock of The Zannies, the blues of the Weezil Malone Band (which just released a new album), plus Jim Powell (aka Whiskey Dick), the return of Noise in the Basement, special guest musicians and more. Donations at the door go to support the cause and there will also be a 50-50 raffle, a cash bar and more.
Get more information online here.
HUEY LEWIS & THE NEWS
When: 7 p.m. Sunday
Tickets: SOLD OUT
Where: Frederik Meijer Gardens & Sculpture Park, Grand Rapids Township
The string of sellouts at Meijer Gardens' outdoor amphitheater continues with the return of Huey Lewis & The News, a soulful rock band that continues to tour regularly behind its 1980s and 1990s hits – popular stuff like "Workin' for a Livin," "The Heart of Rock & Roll," "The Power of Love," and "Stuck with You."
It's a night of groovy, fun nostalgia.
TOAD THE WET SPROCKET
When: 7 p.m. Sunday
Tickets: $40 advance, $45 day of show, $115 VIP
Where: Bell's Brewery Beer Garden, Kalamazoo
Despite taking a hiatus at one point, the Glen Phillips-led Toad the Wet Sprocket keeps right on touring and released its most recent album, "New Constellation," in 2013, a collection filled with the sort of entertaining and distinctive alt-rock that first drew attention nationally in the early 1990s with tracks such as "All I Want," "Walk on the Ocean," "Fall Down" and "Something's Always Wrong."
This is the band's only Michigan tour stop on this leg of its national tour.
Get tickets online at bellsbeer.com.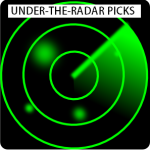 UNDER-THE-RADAR PICKS
See the full list of this week's free Community Concerts in a separate Local Spins Listing, including performances Tuesday by Harper & The Midwest King for the Rogue River Blues Series in Rockford, Thursday by The Crane Wives for GRAM on the Green on the plaza of the Grand Rapids Art Museum in Grand Rapids, The Steve Hilger Band for Sizzlin' Summer Concerts in Lowell and much more: FREE COMMUNITY CONCERTS
(Edwin) Imer Santiago playing Jazz In The Park at Ah-Nab-Awen Park in downtown Grand Rapids, 6:30 p.m. Monday, free — Trumpeter Santiago holds music degrees from The Ohio State University (we forgive you) and the University of New Orleans. But he spent some time plying the jazz trade in Nashville, of all places. Recently he moved to Florida to become a secondary-school music teacher, where he and his students won awards for his rookie season. His latest CD is "Hidden Journey." If you didn't see him at the SpeakEZ Lounge Sunday night, take a pre-concert listen here: http://imersantiago.com/
Tuesday Evening Music Club with Miss Atomic and The Zannies at Frederik Meijer Gardens & Sculpture Park in Grand Rapids Township, 7 p.m. Tuesday, free for Meijer Gardens members, $14.50 adults regular admission (discounts for seniors, children) – This venerable Tuesday night summer series continue with a couple of up-and-coming Grand Rapids bands – the pop-flavored Miss Atomic led by keyboard player/singer Nicholas Warren and rock's The Zannies (which played the Local Spins on WYCE radio show on Friday). It will be a family-friendly, rocking affair.
Mother Mother, Alexander Lynch and Far Shores, 7 p.m. Tuesday, The Pyramid Scheme, $12 — The five Canadian pop-rockers of Mother Mother are straying south of the border for a summer tour supporting their February release, "No Culture." Returning to The Pyramid Scheme stage is Grand Rapids-based Alexander Lynch, who has received some notice for his electronic r&b vibe, which fits well with Far Shores, also a GR entry.
Desmond Jones, 7 p.m. Wednesday, Garage Bar & Grill Block Party, 819 Ottawa Ave. NW, $3 — If you haven't been outside all summer, The Garage Bar & Grill block parties give you a reason to get out, and this time Grand Rapids jam band Desmond Jones leads the musical picnic. These musicians are making themselves known across the Midwest.
Steve Everett playing Seven Steps Up in Spring Lake, 8 p.m. Thursday, $20-$30 – Nashville-based singer-songwriter Steve Everett, a Georgia native raised in North Carolina, boasts "catchy, melodic hooks and hip, clever lyrics to form his upbeat and fun musical style" which have earned high praise. Get tickets and details online at pindropconcerts.com.
The Accidentals, 7:30 p.m. Friday, Thornapple Plaza, Hastings, free — The Accidentals are in Michigan again for this free outdoor community concert in Barry County. The heavy-touring Traverse City band is sticking mostly close to home this month, and this is one of several community concerts they will play in The Mitten prior to the August release of "Odyssey," The Accidentals' first CD for the Sony Masterworks label.
Steel Panther, 8 p.m. Friday, 20 Monroe Live, $18-$40 — Los Angeles' Steel Panther takes heavy metal seriously — if you prefer it delivered with parody and raunchy lyrics about sex, drugs, rock n roll and more sex. Did we mention sex? Nothing is really off limits for Michael Starr (leader singer), Stachel (guitar), Lexxi Foxx (bass) and Stix Zadinia (drums), none of which are their real names, who lept off the Sunset Strip about 10 years ago by mocking the heavy metal glam bands whose songs they covered in order to make a living. Don't go to this show with your mom.
Jesse Ray & the Carolina Catfish, Midnight Thirst, Purple Lemurs and Ghost Bunnies, 9 p.m. Friday, Old Dog Tavern, Kalamazoo, $5 — Three Kalamazoo bands are on the bill: Alt-rockers Purple Lemurs are celebrating the release of a new EP, and joining them for the "Board Stompin' Backyard Bash are "Kalamazoo's rock n roll power trio" Midnight Thirst and Ghost Bunnies. Add the ever-busy rockabilly-ers Jesse Ray & the Carolina Catfish, out of Grand Rapids, for a non-stop night.
Junior Brown and Diff & Dudley playing Tip Top Deluxe Bar & Grill in Grand Rapids, 2 p.m. Saturday, SOLD OUT – Double-neck guitar maestro Junior Brown is back for another show at the Tip Top Deluxe, with West Michigan's own vintage country heroes Diff & Dudley opening the show.
Falling In Reverse and Of All We Cherish, playing at 8 p.m. Saturday at 20 Monroe Live, $22-$40 — Pop metalcore glam rock band Falling In Reverse graces Grand Rapids' newest stage on Saturday. Over the years, lead vocalist Ronnie Radke and a revolving slate of comrades have captivated fans with songs such as "The Drug In Me Is You," "I'm Not A Vampire" and "Bad Girls Club." Slated to be the opener is metal core band Of All We Cherish, based in Muskegon.
KJ & The Good Time Family Band and Saxsquatch & Bridge Band, playing at 9:30 p.m. Saturday at Founders Brewing Co., $5 — Grand Rapids meets Kalamazoo on this bill. Funk, rock and soul are the focus of the relentlessly positive KJ & The Good Time Family Band, from Grand Rapids, which delivers exactly what it promises and has a self-titled EP. Saxsquatch & Bridge Band is based in Kalamazoo, where its jazz fusion approach is well-known.
Rock The Lot: Wanted: Bon Jovi Tribute Band, Dirty Deeds: AC/DC Tribute Band and Panama: Van Halen Tribute Band, 6 p.m. Saturday at The Intersection, $20 first 300 patrons, $25 in advance, $30 day of show — Get your tribute bands under the sun at this show in The Intersection's parking lot. Screaming guitars will win this show with cover tunes from your favorite hard rock greats.
ON THE HORIZON
July 17
Lamb Of God/Behemoth, 20 Monroe Live
Elvis Costello & The Imposters, Frederik Meijer Gardens & Sculpture Park Amphitheater
Kevin Jones Band/Steve Talaga/Damon Womack/Rob Mulligan/Tom Lockwood/Michael Doyle, Jazz In The Park, Ah-Nab-Awen Park
Brad Fritcher's Moods, Jazz & Gin Mondays, Long Road Distillers
BassBin: Treasure Fingers, Billy's Lounge
A Mays & Blue, Gun Lake Casino, Wayland
Dan Willenberg Trio, The Union Cabaret & Grille, Kalamazoo
Tom Duffield, Old Dog Tavern, Kalamazoo
Straight No Chaser, Kresge Auditorium, Interlochen Center For The Arts, Interlochen
Open Mic Jazz Jam, What Not Inn, Fennville
July 18
Rollie Tussing & The Midwest Territory Band/The Muteflutes, Tuesday Evening Music Club, Frederick Meijer Gardens & Sculpture Park Amphitheater
POPTueK, Billy's Lounge
Chicago Rhythm & Blues Kings, Rogue River Blues Series, Garden Park, Rockford
Jake Stevens, Rogue River Tavern, Rockford
The 6-Pak, Concerts In The Park, Lamar Park, Wyoming
Hark Up Horns, Soundz Of Summer, Lawrence Park, Zeeland
Hy Ryder, Walk The Beat Sounds of Summer Concert Series, Bolt Park, Grand Haven
Take Three Jazz Ensemble, The Grand, Grand Haven
Truth in Jazz Orchestra, 920 Watermark, Muskegon
Rusty, The Union Cabaret & Grille, Kalamazoo
Tuesday Jazz Jam, Rupert's Brewhouse, Kalamazoo
Tuesday Night Jams Blue Lake Scholarship Fund-raiser, Red Spirit Retreat, South Haven
Mark Kahny Trio Featuring Mary Rademacher Reed, Rotary Pavilion, Cadillac
Hellyeah, Streeters Ground Zero, Traverse City
July 19
Hellyeah/Avatar/Kyng, 20 Monroe Live
SOLD OUT Barenaked Ladies, Frederik Meijer Gardens & Sculpture Park Amphitheater
Walter Trout, Summertime Blues Concert Series, DeltaPlex
FUEGO, Billy's Lounge
Me Like Bees/Wild Adriatic, The Stache inside The Intersection
Jack Leaver, Blue Water Grill
Carl Webb, Cedar Springs Brewing Co., Cedar Springs
Tom Hagen Trio Featuring Rick Reuther, Noto's
Helen Hawley, Grand Rapids: 17th Annual Beckering Family Carillon International Concert Series, Grand Valley State University, Pew Campus
The 6-Pak, Concerts in Rogers Park, Sparta
Bri Baron & Rachel Wright, Walk The Beat Sounds of Summer Concert Series, Pottawatomie Park, Grand Haven
Heather Maloney, Seven Steps Up, Spring Lake
Jack Adams, Jack's Waterfront Bistro + Bar, Spring Lake
Mark Kahny Trio Featuring Mary Rademacher Reed, Gull Landing, Pentwater
JMM, Black Sheep Baa & Grill, Holland
Jazz Mix Night,The Union Cabaret & Grille, Kalamazoo
Edge Of Midnight, Arcadia Ales, Kalamazoo
Blue Veins Blues Jam, Shakespeare's Pub, Kalamazoo
Terry Lower, Clara's On The River, Battle Creek
Diana Ross, Kresge Auditorium, Interlochen Center For The Arts, Interlochen
Robin Connell, Bella Fortuna, Lake Leelanau
July 20
Bruce Hornsby & The Noisemakers, Frederik Meijer Gardens & Sculpture Park Amphitheater
All American Funk Parade, "Relax At Rosa," Rosa Parks Circle
John Shea, Ford After Five, Gerald R. Ford Presidential Museum
The Rooks, Founders Brewing Co.
Nite Jewel/Geneva Jacuzzi/Harriet Brown, The Pyramid Scheme
Joseph Huber/Jason Dawdy, Tip Top Deluxe Bar & Grill
Jonny Carroll, Long Road Distillers
Live Band Karaoke, H.O.M.E. At The B.O.B.
Throwback Thursday, Billy's Lounge
Kari Lynch, Elk Brewing Grand Rapids
ADJY (Triple Crown Rec)/Moses/Flight Of Niko/The Lake Effects/Red Legs, The Upper Room
Don Bidell, Blue Water Grill
Tom DeVries, One Trick Pony
The Piano Cottage Rocks, Wealthy Theatre
Brena, "Rock, Roar & Pour," John Ball Zoo
JGJ, Bostwick Lake Inn, Rockford
Cinco en Clave, Cherry Street Concert Series, Inner City Christian Federation
Brass Transit: The Musical Legacy of Chicago, Grand Rapids Symphony Picnic Pops, Cannonsburg Ski Area, Cannonsburg (July 20-21)
Look Out Lincoln, Kentwood City Hall, 4900 Breton Road SE, Kentwood
We Know Jack, The Grand Lady Riverboat, Jenison
Lindsay Lou & the Flatbellys, Sizzlin Summer Concerts, Lowell
Zion Lion, The Felt Estate, Holland
Nate Holley, Itty Bitty Bar, Holland
Deep Greens and Blues, Coppercraft Distillery, Holland
Carter Lezman, Saugatuck Brewing Co., Douglas
Two Dudes In Flip Flops, Jack's Waterfront Bistro + Bar, Spring Lake
Albert Lee/Peter Asher, Seven Steps Up, Spring Lake
The Suburbans, Dark Horse Brewing, Marshall
Terry Lower, Clara's On The River, Battle Creek
Hannah Truckenbrod, The Union Cabaret & Grille, Kalamazoo
Less Is More, Bell's Back Room, Kalamazoo
The Petty Breakers: Tom Petty Tribute Band, Acorn Theater, Three Oaks
Hired Hands, Riverfront Concert Series, Riverfront Park, South Haven
Mark Kahny Group Featuring Mary Rademacher Reed, Manistee
Beaver Island Music Festival, St. James (July 20-22)
Keith Urban/Frankie Ballard, Soaring Eagle Casino, Mt. Pleasant
The Way Down Wanderers, Fountain Point Resort, Lake Leelanau
July 21
Zoso: A Tribute to Led Zeppelin, 20 Monroe Live
SOLD OUT Amos Lee, Frederik Meijer Gardens & Sculpture Park Amphitheater
Desmond Jones/Bigfoot Buffalo/The Barbarossa Brothers, The Pyramid Scheme
Devil's Cut/Paradise Outlaw/The Sadie Hawkins, Tip Top Deluxe Bar & Grill
Azz Izz, Billy's Lounge
Brass Transit: The Musical Legacy of Chicago, Grand Rapids Symphony Picnic Pops, Cannonsburg Ski Area, Cannonsburg
John Sanger, Blue Water Grill
John Shea, JW Marriott
Kathy Lamar Trio, Noto's
Tim Heenan, 57 Brew Pub & Bistro, Greenville
Mark Kahny Group Featuring Mary Rademacher Reed, Rambadt Park, Reed City
Marquita Bernard, Jack's Waterfront Bistro + Bar, Spring Lake
Lindsay Lou & the Flatbellys/Curved Earthward, Park Theatre, Holland
Karizma, Lakeside Concerts, Kollen Park, Holland
Rock Shop, Itty Bitty Bar, Holland
The Moonrays/The Rooks, New Holland Pub On 8th, Holland
Tony Reynolds, Portobello, Grand Haven
Left Paul Trio, Grand Haven Brew House, Grand Haven
Drop 35, Kirby House, Grand Haven
Jim Shaneberger Band, The Mitten Bar, Ludington
Gabrial James, River Stop Saloon, Newaygo
DC-90, McDuff's Bar & Grille, Wayland
Dr. Joel, Virtue Cider, Fennville
Drive-By Truckers, Bell's Eccentric Cafe Beer Garden, Kalamazoo
Out Of Favor Boys, The Union Cabaret & Grille, Kalamazoo
Sixes and Sevens, Arcadia Ales, Kalamazoo
Darcy Sahlgren Wilkin & Mark Sahlgren/Elise Fleckenstein & Mark Gillem, Old Dog Tavern, Kalamazoo
Flaw/A Killers Confession (Wayland from Mushroomhead), The Music Factory, Battle Creek
Universal Xpression/Irie Trinity & Claudia Moreno/Escobar Zumba, Vibe@Five, Friendship Park, Battle Creek
Terry Lower & Edye Evans Hyde, Clara's on the River, Battle Creek
Bob's Barn Jamboree, Lake Odessa
Corky Siegel & Howard Levy, Acorn Theater, Three Oaks
Funk Vendetta and more, Michigan Peace Fest, Elderberry Farms, Bangor (July 21-23)
Mount Valor, Summer Sounds Series, Michigan Legacy Art Park, Thompsonville
Dunesville Bluegrass, Folk & Roots Music Festival, Lake Ann (July 21-23)
Drew Baldridge (WTCM It's Friday Party), Streeter's Ground Zero, Traverse City
July 22
Cosmic Knot/Mondo Mammoth/Truth In Fiction, Founders Brewing Co.
Other Brothers/Candie Laprie/Ronnie Boss/DJ Nelly Nell/DJ Choppy Blades, The Pyramid Scheme
Born Of Osiris/Volumes/Betraying The Martyrs/Widowmaker, The Stache inside The Intersection
The War Between/Rip VanRipper/The Bloody Lips/Paper Thin, Rocky's Bar and Grill
White Rabbit/The JetBeats, Tip Top Deluxe Bar & Grill
Soul Syndicate, Billy's Lounge
INNER ITCH (Album Release #2), Mulligan's Pub
Tweed & Dixie, Back Forty Saloon
Trilogy, Flanagan's Irish Pub
Mark Proulx, Blue Water Grill
Noel Webley II Trio, JW Marriott
Cadillac West, 57 Brew Pub & Bistro, Greenville
Tom Esparanza, Hennessy's Irish Pub, Muskegon
Rick Johnson Rock And Roll Machine/Vines/Jashua Smith And The Race Card/Guppy/Grey Matter/Motivation Jr. (Taproom Stage)/American Opera/Mark Rose/Perren/Charlie Darling/cloudlight (Beer Garden Stage), Unruly Brewing, Muskegon
Tony Reynolds, Portobello, Grand Haven
Left Paul Trio, Grand Haven Brew House, Grand Haven
Drop 35, Kirby House, Grand Haven
American Opera/Mark Rose/Jahshua Sminth And The Race Card/Vines/Guppy/Charlie Darling/Grey Matter/Perren/Cloudlight/Motivation Jr., Unruly Brewing Co., Muskegon
The Island Guys, Sandy Point Beach House, West Olive
Sookie Jones, Saugatuck Brewing Co., Douglas
James Reeser, Itty Bitty Bar, Holland
Erik Durham/Rusty's Big Ass Band, New Holland Pub On 8th, Holland
Dave & Connie D, Tripelroot, Zeeland
Battle Creek Caribbean Festival: Irie Trinity/Dee Clef/Indika Reggae Band/Sunshine Fire Breathers/Anthem Reggae Band, Festival Market Square (or Kellogg Arena, in case of rain), Battle Creek
Kaliedo/Sauce/Vandalay, The Music Factory, Battle Creek
All In, McDuff's Bar & Grille, Wayland
Echoes Of Pink Floyd, Bell's Eccentric Cafe Beer Garden, Kalamazoo
Nashon Halloway, The Union Cabaret & Grille, Kalamazoo
Green Light Music/Kalamazoo String Collective/Blarney Castle/The Red Sea Pedestrians: Riversedge Summer Music Series, Arcadia Ales, Kalamazoo
Four Wheel Drive, Old Dog Tavern, Kalamazoo
The Accidentals/Megan Dooley Trio/The Last Gasp Collective, Rhythm On The River Festival, Riverfront Park, South Haven
The Newport Blues/Linsay & Russell John, Acorn Theater, Three Oaks
Joe Marcinek Band and more, Michigan Peace Fest, Elderberry Farms, Bangor (July 21-23)
JJ & Dre, The Livery, Benton Harbor
Tommi Zender/Rebecca Anne Band, Round Barn, New Buffalo
Gabrial James, River Stop Saloon, Newaygo
Mark Kahny Group Featuring Mary Rademacher Reed, Wenger Pavilion, Baldwin
Billy McLaughlin/J.B. Davies, Red Sky Stage, Petoskey
The RFD Boys, Aten Place, Boyne Falls
Dunesville Bluegrass, Folk & Roots Music Festival, Lake Ann (July 21-23)
SOLD OUT Gretchen Wilson, Little River Casino, Manistee
Amos Lee, Kresge Auditorium, Interlochen Center For The Arts, Interlochen
July 23
Prince Royce/Luis Coronel, 20 Monroe Live
Foxygen/Cut Worms, The Pyramid Scheme
Bryce Vine, The Intersection
Brother Adams/I Believe In Julio/Lipstick Jodi, Tip Top Deluxe Bar & Grill
Revival Of The 80s, Billy's Lounge
HBS Jazz Trio, Harmony Hall
Randy Marsh & Friends, SpeakEZ Lounge
Jazz Brunch, The Old Goat
Mike Frost & Mike Hyde, Sunday Brunch Series, JW Marriott
Randy Marsh, Cedar Springs Brewing Co., Cedar Springs
Dennie Middleton, Bostwick Lake Inn, Rockford
David Johnson, St. Paul: 23rd Annual Cook Carillon Concert Series, Grand Valley State University, Allendale
Lew Russ, Jack's Waterfront Bistro, Spring Lake
Rich Burkholder, Kirby House, Grand Haven
Motor City Women & Detroit Express, Concerts In The Park, Bronson Park, Kalamazoo
Gabrial James, Arcadia Ales, Kalamazoo
Robert Rolfe Fedderson, Harvey's On The Mall, Kalamazoo
Jazz Brunch/Blues Jam, Old Dog Tavern, Kalamazoo
Steve Michaels/Anderlik, Otto and Church, Round Barn, New Buffalo
Michigan Peace Fest, Elderberry Farms, Bangor (July 21-23)
Mark Kahny Group Featuring Mary Rademacher Reed, Gull Landing, Pentwater
Olivia Millerschin, Fountain Point Resort, Lake Leelanau
Dunesville Bluegrass, Folk & Roots Music Festival, Lake Ann
World Youth Symphony Orchestra, Kresge Auditorium, Interlochen Center For The Arts, Interlochen
Copyright 2017, Spins on Music LLC