Another week of eclectic music unfolds, from Surfer Blood to Kari Lynch, Mary Chapin Carpenter to CARE, Adam Rudolph to Chris Ayer, Lindsay Lou to Bex Marshall. Get the lowdown here.
THE BIG LIST: Oct. 16-22
For an expanded list of upcoming shows at West Michigan venues, check out The REALLY Big List at Local Spins. Have concert listings you think deserve to be spotlighted? Email date, time, ticket prices, location and details to liz@localspins.com.
Support our coverage of
West Michigan's music scene
STEELY DAN
When: 7:30 p.m. Monday
Tickets: $39.50-$150
Where: Van Andel Arena, Grand Rapids
Sadly, Walter Becker passed away last month at age 67, but Donald Fagen continues to power on as Steely Dan, that groundbreaking jazz-rock outfit that made a splash with everything from "Can't Buy a Thrill" to "Aja" and beyond. The ensemble led by Fagen makes a Grand Rapids stop on its North American tour, then hops across the pond at the end of the month for shows in the United Kingdom.
Set lists on the tour have trotted out favorites such as "Hey Nineteen," "Reelin' in the Years," "My Old School" and "Black Friday," along with some deeper tracks. Get tickets online at vanandelarena.com.
SURFER BLOOD, LAZY GENIUS
ELROY MELTZER
When: 6:30 p.m. Tuesday
Tickets: $10 in advance, $12 day of show
Where: The Stache inside The Intersection, Grand Rapids
Florida indie-rock/surf-rock band Surfer Blood is touring behind its latest album, "Snowdonia," which was recorded and released after longtime guitarist Thomas Fekete passed away from cancer. The Guardian described the new album – the band's fourth – as filled with "sunny, scrappy pop" and Pitchfork called "their sunniest and loosest record in years."
Opening the show will be two Grand Rapids bands – psych-rock's Lazy Genius (which has a busy week ahead; see below) and quirky folk-rockers Elroy Meltzer.
LOCAL SPINS WEDNESDAY:
KARI LYNCH, STEVE RIVERS
When: 8 p.m. Wednesday
Admission: Free
Where: SpeakEZ Lounge, Grand Rapids
This pair of top-notch singer-songwriters bring their "Piece of Your Time Tour 2017" to SpeakEZ Lounge for Local Spins Wednesdays, promising an evening of compelling country music. Kari Lynch is not only a hometown favorite but her genre-melding country music is well-crafted, enhanced by her fetching vocals. Now based in Nashville, Lynch returns to West Michigan for her first show at SpeakEZ Lounge in more than a year. She continues to tour behind her acclaimed studio album, "Little Games."
Steve Rivers is a Canadian native, a Grand Rapidian and Nashville-ite who has grown his country fan base with engaging performances, hook-filled songs and a down-to-earth demeanor. His latest single is titled, "Where There's Smoke There's Whiskey." Local Spins Wednesdays are presented by Local Spins, SpeakEZ Lounge and WYCE, with Michigan beer specials on tap and free parking in the lot on Monroe Avenue NW kitty-corner from SpeakEZ.
JAKE KERSHAW CD-RELEASE SHOW
CONRAD SHOCK AND THE NOISE WITH JOSH WORSHAM
When: 6 p.m. Thursday
Tickets: $10
Where: The Stache inside The Intersection, Grand Rapids
TICKET GIVEAWAY NO. 1: Congratulations to Local Spins reader Jeff Sluiter. He was the first person to email us with "311" in the message field and won two tickets to Thursday's show. Check The Big List every week for your chance to win concert tickets.
To say that young Jake Kershaw has taken Michigan's blues-rock world by storm would be an understatement. The teenage guitarist from Marshall has had a whirlwind year, playing big shows (including a headlining gig at the 97LAV Summertime Blues series in front of 4,000 people), meeting and opening for heroes, getting an endorsement deal with Kalamazoo's Heritage Guitar (which also created a signature instrument for him) and releasing his debut album, "Piece of My Mind."
The official Grand Rapids album-release show takes place Thursday inside The Stache, with Conrad Shock & The Noise (with Josh Worsham) opening the concert. If you haven't seen Jake play, now's the time and we guarantee you will be impressed. Tickets, details online here.
By the way Space Jesus brings his "Morphed Tour" to the main showroom, so you're liable to hear some major bass thumping starting around 9 p.m., with Shlump, Esseks and Of the Trees also on the bill for that EDM show; $18 advance, $20 day of show.
311, TROPIDELIC
When: 8 p.m. Thursday
Tickets: $39.50-$75
Where: 20 Monroe Live, 11 Ottawa Ave. NW, Grand Rapids
LOCAL SPINS TICKET GIVEAWAY NO. 2: Congratulations to Local Spins reader Gary Rasmussen. He was the first person to email us with "JAKE" in the message field and won two tickets to Thursday's show. Check The Big List every week for your chance to win concert tickets.
WGRD-FM is presenting this show featuring a happy mix of rock, rap, reggae and funk. Nebraska alt-rock/reggae/funk band 311 – singer-guitarist Nick Hexum, singer Doug "SA" Martinez, guitarist Tim Mahoney, drummer Chad Sexton and bassist Aaron "P-Nut" Wills – has been firing up audiences for more than 25 years, not only establishing an impressive resume on the charts with its albums and songs, but also putting a lot of miles on the tour bus. The band released its 12th studio album, "Mosaic," in June.
Cleveland-ites Tropidelic will open the night. Tickets are available online here.
KRIS ALLEN
MATT GIRAUD
When: 8:30 p.m. Thursday
Tickets: $10
Where: Kalamazoo State Theatre, 404 S. Burdick St., Kalamazoo
"American Idol" Season 8 echoes through this performance presented by Western Michigan University's Campus Activity Board with the winner of the TV singing competition, Kris Allen, and Bronco alum pianist Matt Giraud, who finished in fifth place.
Thirty-two-year-old Arkansas native Allen, who plays guitar and piano, released his seventh CD last year, "Letting You In." Ypsi fella Giraud made Kalamazoo his home after graduating from WMU. He performs frequently in West Michigan and has released two recordings. Get tickets and show details here.
CARE, MAJOR MURPHY, DARKLY
When: 9:30 p.m. Thursday
Admission: Free
Where: Founders Brewing Co., Grand Rapids
Justin Majetich fronts CARE, described as a "deconstructive pop, nu-opera and adult contemplative" project. A native of Grand Rapids, Majetich has relocated to New York City but returns home for this Founders show which also will boasts sets by a couple of other riveting, mesmerizing Grand Rapids outfits: Major Murphy and Darkly.
CARE – with a huge assist from a dozen other collaborators (including Major Murphy's Jacob Bullard and trumpeter Brad Fritcher) – released the atmospheric, full-length "Luv in the Ruins" in January. Get more information online at foundersbrewing.com, where you can also get details about Saturday's show starring Austin indie-Americana artist David Ramirez, who released his new album, "We're Not Going Anywhere," in September.
GAVIN DEGRAW
When: 8 p.m. Friday
Tickets: $45-$78
Where: 20 Monroe Live, Grand Rapids
A few tickets were still left online here early this week for the Grand Rapids stop on Gavin DeGraw's Raw Tour. DeGraw, a multi-platinum-selling artist who first made a splash with 2003's "Chariot," has continued to find chart success and continues to tour regularly across the globe. His most recent album, "Something Worth Saving," was released last year and hit the Top 40 on the Billboard 200 chart.
His current tour showcases songs from DeGraw's entire catalogue performed as a trio for the first time in the United States. Get tickets and more information online at 20monroelive.com.
GHOSTFACE KILLAH
CONVOTRONICS, B STURG
When: 8 p.m. Friday
Tickets: $27
Where: The Pyramid Scheme, Grand Rapids
Rapper Dennis Coles, aka Ghostface Killah, was a member of the Wu Tang Clan. He's also known for his deft ability to weave stories on stage. His last record was released in 2015.
Local support comes from Grand Rapids hip-hop duo ConvoTronics and rapper B. Sturg from Marshall. Look for tickets online here.

BEX MARSHALL
RALSTON BOWLES
When: 9 p.m. Friday
Tickets: $7
Where: Tip Top Deluxe Bar & Grill, Grand Rapids
British blues guitarist Bex Marshall is a well-traveled musician and songwriter who started working stages at a young age, winning "best British blues vocalist" at the UK Blues Awards in 2013. Her guitar-playing is described as "a combined technique of slide, blues rock, ragtime and roots pickin'," while her vocals come across as "a powerful melting pot of old black woman's heartache and rock diva soul." Marshall, who's released two studio albums, is on a U.S. tour that makes several Michigan stops this month, including Grand Rapids, Marshall and Frankenmuth.
Opening the evening will be Grand Rapids' own Ralston Bowles. Get tickets and more details online here.
O.A.R., LAWRENCE
When: 8 p.m. Saturday
Tickets: $40.50
Where: 20 Monroe Live, Grand Rapids
The Maryland-bred alt-rock jam band O.A.R. last year released a new record, "XX" – a 20th anniversary compilation – and the group, led by singer and guitarist Marc Roberge, has consistently sold out shows in the Grand Rapids area. The band plays Ann Arbor's Michigan Theater on Wednesday before swinging over to Grand Rapids and then heading to the East Coast.
The New York soul-based pop duo Lawrence opens this concert. Get tickets and details online at 20monroelive.com.
ADAM RUDOLPH'S MOVING PICTURES
When: 3 p.m. Sunday
Tickets: $20 in advance, $25 at the door; $10 with student ID
Where: LaFontsee Galleries, 833 Lake Drive SE, Grand Rapids
This weekend, percussionist Adam Rudolph returns to Lafontsee with a jazz sextet: Adam Rudolph's Moving Pictures. Rudolph previously played the Underground Concert Series with Hamid Drake in the group Karuna for what was described as "one of the best concerts of last season." The Wall Street Journal has raved that "if you're looking for where jazz is heading, I urge you to take a listen to Adam Rudolph's Moving Pictures."
Tickets for this intimate show are $20 in advance, $10 for students with a student I.D. and $25 at the door. Advance tickets available only via adventuremusic.org.
LINDSAY LOU & THE FLATBELLYS
When: 7 p.m. Sunday
Tickets: $10
Where: The Pyramid Scheme, Grand Rapids
This beloved Michigan bluegrass band, now centered in Nashville, is in the midst of a "farewell Lavengood" tour of The Mitten State, as band members mark a friendly change in the lineup, bidding adieu after this Michigan tour to longtime Dobro-meister Mark Lavengood.
These band members all have their own things going as well, but intend on some major touring in 2018 as they audition the new guy while Lavengood, lucky for West Michiganders, hangs out closer to home. Lindsay Lou & The Flatbellys' Michigan mini-tour stops at The Pyramid Scheme Sunday (tickets online here) and at Seven Steps Up in Spring Lake on Thursday, Oct. 26 (get those tickets online at pindropconcerts.com). And read more about the mutual parting of the ways in this Local Spins story.
CHRIS AYER, OLIVIA MILLERSCHIN
When: 7:30 p.m. Sunday
Tickets: $25-$35
Where: Seven Steps Up, Spring Lake
Virginia native and California-based singer-guitarist Chris Ayer makes his only Michigan tour stop at this vibrant Spring Lake listening room, promoting his latest single, "Stay Another Night." The singer-songwriter's music, which spans rock, pop and folk, has been heard around the world.
Opening the show will be up-and-coming Michigan singer-songwriter Olivia Millerschin, an award-winning young multi-instrumentalist who blends "vintage folk and modern pop." Get tickets online at pindropconcerts.com.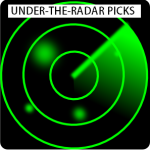 UNDER-THE-RADAR PICKS
Noel Webley and Paul B. Smith, playing at 7 p.m. Tuesday at Rendezvous inside the Amway Grand Plaza Hotel in downtown Grand Rapids, free — Whether he's wielding a bass or a camera, Noel Webley can be relied on to deliver the goods. He'll grace Grand Rapids' latest home for jazz, The Rendezvous, with Paul B. Smith for a special Tuesday evening of music.
Beer City Saxes, playing at 8 p.m. Wednesday at H.O.M.E. At The B.O.B., free — You will might see a piano and drum kit on stage, but there's little doubt which instrument is the star of this swinging jazz band. On its Facebook page, the band promises "up to six saxes" for this free show in downtown GR.
May Erlewine playing Seven Steps Up at 116 S. Jackson St. in Spring Lake, 7:30 p.m. Thursday, SOLD OUT – Uber-respected Michigan singer-songwriter May Erlewine continues the CD-release tour for her new album, "Mother Lion," by playing this intimate listening room with a top-drawer band featuring Julian Allen, Tyler Duncan, Max Lockwood, Anand Nyack and Katie Van Dusen. Seven Steps Up follows this on Friday with Brooklyn indie-soul/rock/Americana/psychedelia band On the Sun, $15-$25. Get info about both shows online at pindropconcerts.com.
Michigander with The Fever Haze and Kostka, 9 p.m. Thursday at Bell's Eccentric Cafe, Kalamazoo, $10 in advance, $12 day of show – Michigander frontman Jason Singer has had a surprisingly successful year in getting his anthemic pop music heard by audiences big and small. Read more about him later this week at Local Spins, then catch him in what could be his last performance of 2017 at Bell's.
Mary Chapin Carpenter plus Emily Barker, playing at 8 p.m. Friday at Kalamazoo State Theatre, Kalamazoo, $39.50-$75 — Country-folk "Passionate Kisses" singer songwriter Mary Chapin Carpenter, a five-time Grammy winner, dropped her 14th recording, "The Things That We Are Made Of," in 2016 to critical acclaim. With a total of 14 million records sold, she's dipping deep into her songbook on this tour with Australian musician Emily Barker. They also play The Ark in Ann Arbor on Oct. 23.
The Hacky Turtles playing Grand Armory Brewing in Grand Haven, 7 p.m. Friday, free – These entertaining funk-rock/folk dudes were bred in Traverse City, moved to Chicago and have now relocated to Grand Rapids. And they're a blast to watch in concert. Learn more about them in this Local Spins Artist Spotlight feature and tune in to Local Spins on WYCE (88.1 FM) at 11 a.m. Friday when they'll be the in-studio guests.
Sphinx Virtuosi playing the Jack H. Miller Center for Musical Arts at Hope College in Holland, 221 Columbia Ave., 7:30 p.m. Friday, $22 adults, $16 seniors, $6 children 18 and younger – One of the nation's most dynamic professional chamber orchestras, Sphinx Virtuosi is an 18-member ensemble of some of the nation's top black and Latino classical soloists and alumni of the Sphinx Competition. This fall's concert tour, "Concerti per Venti," pays tribute to Sphinx's 20th anniversary and showcases styles ranging from baroque to contemporary. Get tickets online at hope.edu/tickets.
The Floozies on Friday ($20 advance, $25 day of show), Golf Clap on Saturday in The Stache ($15 advance, $18 day of show) and Bleep Bloop on Sunday in The Stache ($18 advance, $20 day of show) at The Intersection in Grand Rapids – This is literally EDM week at The Intersection. It really starts with Space Jesus' appearance Thursday, and continues to thump away with The Floozies' "Funk Jesus Tour" (with The Funk Hunters and Late Night Radio) on Friday, Golf Clap with Faren Strnad on Saturday, and Bleep Bloop's "Fifth Pupil Tour" on Sunday (with Sayer, TLZMN, Psyntimental and Jake Walker). Whew.
Mustard Plug with The Real Fantastics and Functional Citizens playing Bell's Eccentric Café in Kalamazoo, 8:30 p.m. Friday, $10 – They're back yet again. West Michigan ska kings Mustard Plug will bring the party – and sets by The Real Fantastics and Functional Citizens – to Bell's.
Echoes of Pink Floyd performing at The Orbit Room in Grand Rapids, 8 p.m. Saturday, $20 advance, $25 day of show – This Michigan Pink Floyd tribute band is mucho-impressive, complete with groovy lighting and accurate re-creations of that classic Pink Floyd sonic attack. This is the band's final show of the year; doors open at 7 p.m. Details online here.
Bob Bernard and Symphonic Waltz Orchestra playing the Masquerade Waltz Ball, 8 p.m. Saturday, at Fountain Street Church, 24 Fountain St. NE, Grand Rapids, $10 – This event benefits the Grand River Water Festival, an environmentally themed music festival which will take place again on June 23, 2018. This show will feature two hours of non-stop waltzes performed by Bob Bernard and his Symphonic Waltz Orchestra, also featuring members of Hawks and Owls String Band. There will even be a brief instruction on waltzing and a cash bar. Doors open at 7:30 p.m. By the way, masks are required and fancy dress encouraged with Halloween on the doorstep. Donation information online here.
Brian Koenigsknecht, Megan Dooley, Olivia Mainville, Carrie McFerrin, Darcy Wilkin and Matt Gabriel playing "Redemption Night" at Old Dog Tavern in Kalaazoo, 9 p.m. Saturday, $5 – So, organizers describe the evening thus: "Ever have a song you loved, but it's too painful to hear after a bad breakup? Us too, and we're taking them back. Join us for a night of special covers and fresh originals, from your favorite West Michigan singer-songwriters."
The Fabulous Vans, plus The Tube Socks, Stubborn Strays, Shoebox GR, Laces Out Dan! at Quinn & Tuite's Irish Pub, 1535 Plainfield Ave. NE in Grand Rapids, 9 p.m. Saturday, free – Grand Rapids' The Fabulous Vans trot out modern and classic rock cover songs, but with a twist, led by ukulele-playing teenager Sierra Van. Also on the bill: The Tube Socks, Stubborn Strays, Shoebox GR and Laces Out Dan!
The JetBeats with The Safes, at 9 .m. on Saturday at the Tip Top Deluxe Bar & Grill, $5 cover – The JetBeats have even impressed U.K. audiences in Liverpool with their early '60s rock 'n' roll vibe. Check 'em out for yourself, along with The Safes, in their "home" club: The Tip Top Deluxe.
Megan Dooley playing "KDL Sunday Afternoon Live" at 2 p.m. Sunday at the Cascade Branch of the Kent District Library, 2870 Jacksmith Ave. SE, free — Singer-songwriter Dooley opens this eight-concert series that runs once per month through April. Future concerts will feature The Moxie Strings, The Crane Wives, The Red Sea Pedestrians, May Erlewine and Max Lockwood, The B-side Growlers with The KDL Crooners, Fiona Dickinson and the Stone Flowers, and Cabildo. See details here.
Lazy Genius performing at 4 p.m. Sunday at Creston Brewery at 1504 Plainfield Ave. NE in Grand Rapids, free — Lazy Genius is a psychedelic-hued rock n' roll band that delivers catchy but unique music with heavy dynamics and "epic structure."
Neil Jacobs & American Gypsy playing Salt of the Earth at 114 E. Main St. in Fennville, 7 p.m. Sunday, $15 – Internationally acclaimed, classical acoustic guitarist Neil Jacobs of West Michigan is also a world music virtuoso. He teams up with other musicians for an evening of gypsy jazz and world music.
ON THE HORIZON
Monday, Oct. 23
Ike Willis/Ugly Radio Rebellion, Tip Top Deluxe Bar & Grill
Brad Fritcher's Moods, Jazz & Gin Mondays, Long Road Distillers
John Shea, Rockwell Republic
BassBin: Vinyl Fetish/Brandon Hill, Billy's Lounge
Brandon Ward, Gun Lake Casino, Wayland
Jazz Jam, What Not Inn, Fennville
Dan Willenberg Trio, The Union Cabaret & Grille, Kalamazoo
Tuesday, Oct. 24
Alt-J/Bishop Briggs, 20 Monroe Live
Mark Kahny: Music at Mid-Day, Park Church
Take Three Jazz Ensemble, The Grand, Grand Haven
All Strung Up, Seven Steps Up, Spring Lake
Hope College: Sakiko Kanamori '63 Memorial Gala Alumni Concert featuring alumni in opera, Jack H. Miller Center for Musical Arts, Holland
Cheap Dates, The Union Cabaret & Grille, Kalamazoo
Jazz Night, Rupert's Brew House, Kalamazoo
Jonwayne/Danny Watts/EMV/Santino Jones/DJ Hardbargain, Shakespeare's Pub, Kalamazoo
Wednesday, Oct. 25
Hey Marco! Local Spins Wednesday @ SpeakEZ Lounge
Westlan Brothers, H.O.M.E. At The B.O.B.
Tom Hagen Trio Featuring Rick Reuther, Noto's
River North Jazz, The Old Goat
Dueling Piano Sing-a-Long, Keyboard World, 2300 28th St. SE
Will Springsteen, Cedar Springs Brewing Co., Cedar Springs
Bob VanStee, Flat River Grill, Lowell
Johannes Moller/Laura Fraticelli (duo guitarists), Arts At Noon, Cook-DeWitt Center, Grand Valley State University, Allendale
Tony & Wally, Sandy Point Beach House, West Olive
JMM Jazz, Black Sheep Baa & Grill, Holland
Hope College: Tom Harrell Quartet Open Sound Check/Concert, Howard Recital Hall, Jack H. Miller Center for Performing Arts, Holland
Lee DeWyze, Seven Steps Up, Spring Lake
Jazz Mix Night, The Union Cabaret & Grill, Kalamazoo
Thursday, Oct. 26
Leo Kottke, Folk Acoustic Cafe, St. Cecilia Music Center
POSTPONED Blu & Exile/Dag Savage/Choosey/Cashus King/Dreas, The Pyramid Scheme
Billy Kenny/Faren Strnad/Pressed & Proper/Nef Bass, The Stache inside The Intersection
Live Band Karaoke, H.O.M.E. At The B.O.B.
Kathy Lamar, One Trick Pony
Nicholas James & the Bandwagon/Deerfield Run, Founders Brewing Co.
Jim Spalink, Rockford Brewing Co., Rockford
Checkers Morton, Sandy Point Beach House, West Olive
Drew Holcomb and the Neighbors/S. Martin and Lewis Watson, Hope College Concert Series, Jack H. Miller Center for Musical Arts, Holland
Nate Holley, Itty Bitty Bar, Holland
Double Nickel, Coppercraft Distillery, Holland
Delilah DeWylde/The Last Call Band/The Schrock Brothers/Peter Madcat Ruth/Eldee & the Eldorados, Park Theatre, Holland
Checkers Morton, Sandy Point Beach House, West Olive
Andy Frisinger & Chris Wiser, Grand Armory Brewing, Grand Haven
Lindsay Lou & the Flatbellys, Seven Steps Up, Spring Lake
The Accidentals (CD release), Bell's Back Room, Kalamazoo
Keith Hall Jams, The Union Cabaret & Grille, Kalamazoo
Kickin Valentina/Ghost In The Attic/Trifocal, The Music Factory, Battle Creek
Keith Scott Band, Round Barn, New Buffalo
Martin Barre (of Jethro Tull) Band, The Livery, Benton Harbor
Friday, Oct. 27
SOLD OUT Kip Moore/Drake White & the Big Fire/Jordan Davis, 20 Monroe Live
Crowder, Calvin College Student Activities Organization, Covenant Fine Arts Center
Zomboy, The Intersection
Halloween X/Whitney Stylez/DJ Brock, The Stache inside The Intersection
Hollywood Makeout/White Shape/Suzies: Dirtybird Records Third Anniversary Party, The Pyramid Scheme
Starfarm, H.O.M.E. At The B.O.B.
Jesse Ray & the Carolina Catfish/Ty Beat, Halloween Party, Creston Brewery
Sounds Familiar, Lake Michigan Sports Bar
The Holy Warheads/Moto/Emma Lou & Sam, Tip Top Deluxe Bar & Grill
Grand Rapids Soul Club/Super Dre, Billy's Lounge
Shoebox/Crash/Freshman, Mulligan's Pub
The Moonrays, Rocky's Bar & Grill
Hattrick, Potter's Log Cabin Bar
John Shea, JW Marriott
Noel Webley Trio, Rendezvous, Amway Grand Plaza Hotel
"The Chronicles of Narnia," Michigan Ballet Academy/Kent Philharmonic Orchestra, St. Cecilia Music Center
Exterminador/Tierra Cali: Mega Bailazo Celebrando Halloween!, The Orbit Room
Run 4 Cover, Woody's Press Box, Wyoming (Oct. 27-28)
David Haas (concert & workshop), Holy Family Catholic Parish, Caledonia (Oct. 27-28)
Messin Around Band, Shots On The River, Belmont
Ari Hest, Seven Steps Up, Spring Lake
Three's A Crowd, Jack's Waterfront Bistro + Bar, Spring Lake
Delilah DeWylde, Grand Armory Brewing, Grand Haven
Funkle Jesse, Kirby House, Grand Haven
The Accidentals (CD release)/Jake Allen/The Crane Wives, Frauenthal Center, Muskegon
Matt Plessner & Rachel White, Pigeon Hill Brewing, Muskegon
The Erers/The Deputies/Mr. Phylzzz, Unruly Brewing Co., Muskegon
Cheap Dates, Itty Bitty Bar, Holland
The Mainstays, New Holland Brewing Pub On 8th, Holland
Drew Behringer, Our Brewing, Holland
Silent Bark, McDuff's Bar & Grille, Wayland
Big Dudee Roo Halloween Party, Hilliard's Corner Lounge, Wayland
Fool House, Shakespeare's Pub, Kalamazoo
Hell's Bells, Bell's Eccentric Cafe, Kalamazoo
Borr + McFerrin/The Bootstrap Boys, Old Dog Tavern, Kalamazoo
3rd Annual Battle Creek Cereal Killers Lip Sync Battle, The Music Factory, Battle Creek
Callaghan/Jesse Terry, Acorn Theater, Three Oaks
Rocky Horror Cabaret, The Livery, Benton Harbor
Up North Big Band, Red Sky Stage, Petoskey
Saturday, Oct. 28
Bob Dylan/Mavis Staples, Van Andel Arena
The Crane Wives/Fauxgrass Halloween Party, The Pyramid Scheme
Hector Acosta, The Deltaplex
Dinosaur Jr./Easy Action, Founders Brewing Co.
DJ Jay Vee/Danimal/DJ Composition/Shannon Williams: Monsters' Ball, 20 Monroe Live
Murder Party/No Breaks/Three Elder Gods, Tip Top Deluxe Bar & Grill
Saved By The 90s Halloween Party, The Intersection
Domestic Problems, The Stache inside The Intersection
Troll For Trout, One Trick Pony
Noel Webley Trio, Rendezvous, Amway Grand Plaza Hotel
John Shea, Noto's
Mary Rademacher Reed, JW Marriott
David Haas (concert & workshop), Holy Family Catholic Parish, Caledonia (Oct. 27-28)
DC-90, Flanagan's Irish Pub
Kari Holmes, Back Forty Saloon
Mike G & La Familia, Billy's Lounge
Crooked Heart/Those Hounds/Novice, Mulligan's Pub
Tongue & Groove, Potter's Log Cabin Bar
John Shea, Noto's
Young D Tha Champion/Li Lii Lashawn/DJ Justrite/Lyrically ILL/Profit From Detroit, Level-Up Concert Halloweekend Party, Wealthy Theatre
Bob VanStee/Kathy Lamar/Roger MacNaughton/Cindy Kropf, LowellArts Unplugged House Concert, Lowell
Soul Shake, Rogue River Tavern, Rockford
KJ and The Good Time Family Band (Halloween party & costume contest), Rockford Brewing Co., Rockford
Run 4 Cover, Woody's Press Box, Wyoming (Oct. 27-28)
That Beatles Thing: Downtown Muskegon "Deadcrawl," Hennessy's Pub, Muskegon
Chris Wiser: Downtown Muskegon "Deadcrawl," Pigeon Hill Brewing, Muskegon
Flexadecibel/Earth Radio: Downtown Muskegon "Deadcrawl," Unruly Brewing Co., Muskegon
Tim Froncek: Downtown Muskegon "Deadcrawl," 18th Amendment Spirits Co., Muskegon
Left Paul Trio, Grand Haven Brew House, Grand Haven
Funkle Jesse, Kirby House, Grand Haven
Halloween Dance Party, Grand Armory Brewing, Grand Haven
Julia & the Greensides, Vander Mill Cider, Spring Lake
Porter Nickerson, Seven Steps Up, Spring Lake
Three's A Crowd, Annual Halloween Bash, Jack's Waterfront Bistro + Bar, Spring Lake
Classics II: Beethoven's World, Hunter Eberly, trumpet, plays Hummel, Holland Symphony Orchestra, Jack H. Miller Center for Musical Arts, Hope College, Holland
Fusion, Itty Bitty Bar, Holland
The Hearsemen/The Flipsters/Delilah DeWylde/The Concussions, Park Theatre, Holland
Fremont John, Saugatuck Brewing Co., Douglas
Amp Range, Reds, Middleville
Silent Bark, McDuff's Bar & Grille, Wayland
Bruckner & Williams, Kalamazoo Symphony Orchestra, Miller Auditorium, Kalamazoo
The Mainstays, The Union Cabaret & Grille, Kalamazoo
Laith Al-Saadi's Voodoo Halloween, Bell's Eccentric Cafe, Kalamazoo
The Red Sea Pedestrians: 198s Masquerade Ball, Old Dog Tavern, Kalamazoo
Wreking Crue (Motley Crue tribute)/Little Liars (Joan Jett tribute), The Music Factory, Battle Creek
Rebecca Anne Band: Hausefest 2017 (Halloween party & Ronald McDonald House fund-raiser), Acorn Theater, Three Oaks
Rebecca Anne Band, Round Barn, New Buffalo
Sunday, Oct. 29
SOLD OUT Ben Folds/Tall Heights, 20 Monroe Live
Mike Frost & Mike Hyde: Sunday Brunch Series, JW Marriott
Valentiger, Creston Brewery
River North Jazz Brunch, The Old Goat
Brad Fritcher's Moods, Derby Station
Randissimo's Sunday Jazz Jam, SpeakEZ Lounge
The Westside Rebellion/The Scants/Pancho Villa's Skull/Droogs/EPCYA/Dance Contraption, Tip Top Deluxe Bar & Grill
The Ballroom Thieves, Seven Steps Up, Spring Lake
Lew Russ, Jack's Waterfront Bistro + Bar, Spring Lake
Edye Evans Hyde, What Not Inn, Fennville
Karisa Wilson Quartet, C3 Spiritual Community, Grand Haven Community Center, Grand Haven
Rich Burkholder, Kirby House, Grand Haven
Fall Into Jazz II Featuring Dave Bennett, Frauenthal Center For The Performing Arts, Muskegon
Troll For Trout, Salt Of The Earth, Fennville
Megan Dooley, Hilliard's Corner Lounge, Wayland
Yonder Mountain String Band, Bell's Eccentric Cafe, Kalamazoo
Bonnie Koloc/Ed Holstein, Acorn Theater, Three Oaks
The Accidentals, St. Andrew's Hall, Detroit
Copyright 2017, Spins on Music LLC