Celtic music is everywhere across West Michigan, but there's also: Heaters, Kyle Cook, Nathan Kalish, Protomartyr, Trixy Tang, The Willeys, the opening of a new music venue and a Cowpie band battle. Scroll down to Saturday listing to see how you can win tickets to Irish on Ionia.
THE BIG LIST: March 12-18
Scroll down for more St. Patrick's Day events and an expanded list of upcoming shows at West Michigan venues. You can also check out The REALLY Big List at Local Spins. Have concert listings you think deserve to be spotlighted? Email date, time, ticket prices, location and details to liz@localspins.com.
Support our coverage of
West Michigan's music scene
LOCAL SPINS WEDNESDAY:
AN DRO
When: 8 p.m. Wednesday
Admission: Free
Where: SpeakEZ Lounge, Grand Rapids
Landing An Dro for the Local Spins Wednesdays series on the busiest week of the year for the much-admired Celtic and world music group is a green feather in the cap for SpeakEZ Lounge. The intimate, casual setting gives folks a chance to celebrate St. Patrick's Day early while soaking up the top-draw musicianship of this instrumental band featuring Jim Spalink (bouzouki, hurdy-gurdy, Celtic harp), Michele Venegas (fiddle, mandolin), Carolyn Koebel (percussion) and Cara Lieurance (accordion, whistle, flute). Read more about them and listen to their music in this Local Spins on WYCE podcast.
Local Spins Wednesdays are presented by Local Spins, SpeakEZ Lounge, Perrin Brewing Company and WYCE, with Michigan beer specials on tap and free parking in the Monroe Avenue lot across from SpeakEZ.
THE MOXIE STRINGS
When: 7 p.m. Thursday
Tickets: $12 adults, $10 students
Where: Van Singel Fine Arts Center, 8500 Burlingame Ave. SW, Byron Center
The Moxie Strings, like many Celtic-propelled bands, revel in St. Patrick's Day week, and for this special performance at Van Singel Fine Arts Center, they'll celebrate with help from the Byron Center Orchestra ensembles. The high-energy trio weaves Americana, rock and more into its Celtic music sets. Get tickets and more details online here.
(The band also plays the Curragh Irish Pub in downtown Holland at 7 p.m. Friday and Shakespeare's Pub in Kalamazoo on St. Patrick's Day.)
THE EAGLES
JD & THE STRAIGHT SHOT
When: 8 p.m. Thursday
Tickets: $99.50-$229.50 (VIP $399.50)
Where: Van Andel Arena, Grand Rapids
This is described as "An Evening with The Eagles," who of course, have an almost endless trove of rock and country-rock hits: The multi-Grammy-winning band has sold more than 120 million albums across the globe (including a couple of the best-selling albums of all time) and boast 18 Top 40 hits (not to mention five No. 1 songs).
Then again, this is not exactly the same Eagles band that generated those sales and chart action, which in some ways, makes this an even more intriguing show. With the untimely death of founding member Glenn Frey in 2016, Frey's son, Deacon, has taken his place on this tour, along with country star Vince Gill. (Oddly enough, former Eagles member Don Felder plays Van Andel Arena next week, opening for Styx and REO Speedwagon. It was also disclosed last week that Gary Burden, who designed the Eagles' first four album covers, had passed away.)
Some tickets remain available in a variety of locations in the arena. Americana band JD & The Straight Shot will open the show, touring behind their new album, "Good Luck and Good Night." The opener actually performs starting at 7 p.m. Get tickets and more info online at vanandelarena.com.
CANCELED
DATSIK
When: 9 p.m. Thursday
Tickets: SOLD OUT
Where: The Intersection
NATHAN KALISH ALBUM-RELEASE
When: 9 p.m. Thursday
Admission: Free
Where: Creston Brewery, Grand Rapids
Singer-songwriter Nathan Kalish launched his career in the Grand Rapids area and now essentially spends 12 months out of the year traveling the county with his bracing Americana, country and rock tunes (often accompanied by The Lastcallers). He returns to Grand Rapids this week to officially celebrate release of his new studio album, "I Want to Believe," recorded at Native Sound in St. Louis with help from different musicians he's played with on tour.
Many of his songs, not surprisingly, are inspired by personal experiences on the road, including "Bar Fight" about a singing barfly, "Bullies Win Again" which was written in the Hollywood Hills after the night of the 2016 presidential election and "Frail Shadow" after an extended gig during Bike Week in Sturgis. Nathan says the album is filled with songs of "introspection, dark humor, science fiction and societal commentary." Get info online here. Creston follows this at 9 p.m. Friday with Kevin Bujo Jones and on Sunday with "Viva la Salsa Noche."
KYLE COOK
When: 8 p.m. Friday
Tickets: $35-$45
Where: Seven Steps Up, Spring Lake
When you've got a 20-year history as lead guitarist and vocalist with Matchbox Twenty, you've got something. Kyle Cook's pedigree followed him into the duo Rivers And Rust and informs his independent work as well. In fact, even as Matchbox Twenty enjoyed strong popularity, Cook has collaborated on other musical projects, including The New Left. Cook, who grew up in Franklin, Ind., is in the midst of a U.S. tour with Canadian singer Kelly Prescott. Cook's Facebook page promises material from Rivers And Rust and from his 2015 release, "Wolves."
For St. Patrick's Day, Seven Step Up presents Colorado's The Railsplitters, a band rooted in bluegrass with influences as far ranging as Brazil and Italy and EmmyLou Harris. (OK, EmmyLou is not a country.) Tickets for the 8 p.m. Saturday show, when everybody will be Irish, are $20-$40.
Online tickets and details on these shows are available at http://pindropconcerts.com/.
PATH TO THE PASTURE:
COWPIE PLAY-IN CONTEST
When: 9 p.m. Friday
Tickets: $5 (first 50), $8
Where: Tip Top Deluxe Bar & Grill, Grand Rapids
This is the first round of the Cowpie Music Festival's first-ever battle of the bands (aka "The Path to the Pasture") which will eventually select a winner to play the August festival. On the bill for the first volley in the multi-week contest will be The Zannies, Deerfield Run and Crooked Spires. The winner will be determined by fans and a panel featuring festival farm owner John "Farmer John" Crissman and a representative from Local Spins.
Holland's Park Theatre hosts the second event on March 23, with The Smokin' Dobroleles, As Am I and Mark Harrell; Old Dog Tavern in Kalamazoo will feature Quantum Fleek, Lushh and Trifocal on March 24; The Avenue Café in Lansing presents Biomassive, Stormy Chromer and Greggfish on March 30. The winner will be chosen April 21 at The Intersection from the four finalists. Details about Friday's first contest online here.
IRISH ON IONIA
When: 7 a.m.-10 p.m. Saturday
Tickets: $25 advance, $30 day of show (if tickets still available)
Where: Ionia Avenue south of Fulton Street, Grand Rapids
LOCAL SPINS TICKET GIVEAWAY: The First person to email john@localspins.com john@localspins.com with "IRISH ON IONIA" in the message field will win a pair of tickets to Saturday's street party. Check The Big List every week for your chance to win concert tickets.
Brace yourselves: Irish on Ionia, Michigan's largest St. Patrick's Day street party, returns for its eighth year to downtown Grand Rapids, with thousands of green-clad, green beer-drinking revelers expected to flood Ionia Avenue amid performances by Paddy's Cure, Cross Bow, Wakefire, Leprecons, The Tosspints, Ardan Academy of Irish Dance, Motor City Irish Dance and numerous DJs – DJ Composition, DJ Mike, DJ Choff, DJ Richard Oxygenn, DJ Keller Shaw, DJ Sean Boney, DJ Slim Tim and DJ Kalendr – on two stages, plus indoors at the Waldron Public House.
There's also a ShamROCK, Paper, Scissors Tournament. Details, schedule and ticket links online at irishonionia.com.
THE WILLEYS
When: 6 p.m. Saturday
Admisson: Free
Where: One Trick Pony, Grand Rapids
Talk about a longstanding tradition: Grand Rapids' The Willeys — Andy Willey, Jim Saltsman, Mark Svekric, Chris Olsen, Craig VanOtteren and special guests — have playing a St. Patrick's Day show at One Trick Pony for years, an annual display of this rootsy band's amazing music, which ranges from Celtic rock and folk to rock covers ranging from The Beatles and Pink Floyd to Bob Dylan and harmony-driven original music that's highly under-rated.
For a sneak preview, tune in to Local Spins on WYCE (88.1 FM) at 11 a.m. Friday when The Willeys will be the special in-studio guests. Get details about Saturday's show at onetrick.biz.
PAPADOSIO
DESMOND JONES
When: 9 p.m. Saturday
Tickets: $20 advance, $22.50 day of show
Where: Elevation inside The Intersection, Grand Rapids
As impressive as this bill might be, the real star of this Saturday show is the venue. The Intersection officially christens its new and spacious basement live music venue, Elevation, with a performance by Asheville, N.C., jam band Papadosio, whose "space rock" music falls "somewhere between rock, jazz and electronic mayhem."
Grand Rapids' own Desmond Jones will get the night started and lots of folks will be very curious about jamming the night away in this new concert space. Read more about Elevation later this week at Local Spins.
HEATERS, DIVINO NINO
WING VILMA
FRANKIE & MYRRH
When: 9:30 p.m. Saturday
Admission: $5
Where: Founders Brewing Co., Grand Rapids
It may be St. Patrick's Day evening, but this rock show boasts an incredibly diverse set of regional acts, showcasing the power of the scene. Heaters, who are starting work on a new studio album, have been one of the Grand Rapids area's pre-eminent psych-rock bands for years; Chicago's Divino Nino meshes psychedelic pop and rock into its attack; Wing Vilma is up-and-coming GR electronic music artist Miles Coleman who just released a new album, "Safe By Night"; Frankie & Myrrh delivers "uplifting and peppery" music designed to "promote fun times and good vibes."
Get more details online at foundersbrewing.com.
PINK
When: 7:30 p.m. Sunday
Tickets: $47.45-$207.45
Where: Van Andel Arena, Grand Rapids
Grammy Award winner and pop star Pink has made quite the splash with her dramatic, high-flying performances at The Grammys and the American Music Awards. She's touring behind her latest album, "Beautiful Trauma," which not only shot straight to No. 1 on the Billboard 200 chart (not to mention charts in more than a dozen other countries) but ended up on several best albums of 2017 lists.
Get ticket information online at vanandelarena.com.
WALK OFF THE EARTH
DARENOTS
When: 8 p.m. Sunday
Tickets: $38
Where: 20 Monroe Live, Grand Rapids
Canadian alt-rock/ska band Walk Off the Earth has won Juno, Canadian Radio Music and CASBY awards over the years, and has generated attention for its covers of pop music via YouTube (including a version of Gotye's "Somebody That I Used to Know"). The band has a new single, "Nomad," and brings its first U.S. tour in three years to Grand Rapids, with Darenots also on the bill.
Get tickets online at 20monroelive.com.
PROTOMARTYR
HYDROPARK, DEADBEAT BEAT
When: 8:30 p.m. Sunday
Tickets: $13 advance, $15 day of show
Where: The Pyramid Scheme, Grand Rapids
Detroit's Protomartyr gets the kind of buzz that intrigues critics, fans and other musicians alike. Touring behind a new album, "Relatives in Descent," the post-punk/noise rock band has earned high praise from the likes of Rolling Stone, Spin, Metacritic and Consequence of Sound.
The weekend-ending show at The Pyramid Scheme also features sets by Hydropark and Deadbeat Beat. Get tickets, details online at pyramidschemebar.com.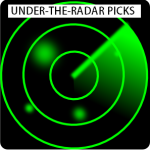 UNDER-THE-RADAR PICKS
Kate and Emilee of The Crane Wives playing Grand Armory Brewing in Grand Haven, 8 p.m. Wednesday, free – Kate Pillsbury and Emilee Petersmark of The Crane Wives return to Grand Armory for a refreshing evening of indie-folk music. Grand Armory follows up on Thursday with Chris & Andy, on Friday with The Jetts, and on St. Patrick's Day with Ned, Uto and Maggie May. Details at grandarmorybrewing.com.
Neil Hilborn performing at The Pyramid Scheme in Grand Rapids, 9 p.m. Wednesday, SOLD OUT – Award-winning, popular slam poet Neil Hilborn makes a stop in Grand Rapids, with Vagabonds also on the bill for this sold-out, all-ages show.
Terrapin Flyer playing Bell's Brewery Eccentric Café in Kalamazoo, 8:30 p.m. Thursday, $10 advance, $15 day of show – The country's leading Grateful Dead tribute band, Terrapin Flyer, rolls into Kalamazoo for a night of psychedelic rock and folk. Bell's Brewery follows this with another tribute show on Sunday: Pink Talking Fish, which fuses music from three bands for its unusual shows – Pink Floyd, The Talking Heads and Phish. Get details about both shows online at bellsbeer.com.
Hayley Jane & The Primates, Hannah Rose Graves playing Founders Brewing Co. in Grand Rapids, 9:30 p.m. Thursday, free – Boston's Hayley Jane & The Primates mesh rock, Americana and soul in their music, bringing the spring tour behind their most recent album, "We're Here Now," to Grand Rapids, with West Michigan's own Hannah Rose Graves opening the show.
Steel City Rovers playing Park Theatre at 248 S. River Ave. in Holland, 7:30 p.m. Friday, $10 advance, $15 day of show – Described as a "Celtibilly" band, Canada's Steel City Rovers churn out music that blends Celtic and North American traditions earning them attention and praise internationally.
Minor Element, Basic Comfort, Last Gasp Collective and Lushh playing Bell's Brewery Eccentric Café in Kalamazoo, 8 p.m. Friday, $8 advance, $10 day of show – As Bell's puts it: "Come support and check out local based artists as they come together "For Your Ears Only" with Minor Element, Basic Comfort, Last Gasp Collective & Lushh (jazz, indie-pop, hip hop).
Tiki O'Riley, Wyatt & Shari, Bob Kary, Knotwork and Backwards Express playing Conklin Bar in downtown Conklin, 11 a.m. Saturday, free – Following the world's shortest St. Patrick's Day parade down Main Street in Conklin, folks will gather in the Conklin Bar for a day of Irish musical fun.
St. Patrick's Day Hoopla in Holland at New Holland Brewing, 66 E. 8th St., and Curragh Irish Pub, 73 E. 8th St., all day Saturday, free — Peat in the Creel, An Dro and Paddy's Cure (in order) rev up New Holland Brewing starting at 12:30 p.m. Saturday and the Curragh does much the same with Moriath, Paddy's Cure and An Dro (in order), all following Holland's St. Patrick's Day parade.
Don Julin Acoustic Trio playing Park Theatre at 248 S. River Ave. in Holland, 8:30 p.m. Saturday, $10 advance, $15 day of show – This edition of Park Theatre's "Winter Bluegrass Series" showcases Traverse City mandolin whiz Don Julin and his top-drawer band: Joe Wilson on Dobro and Kevin Gills on bass. Julin calls the show "a genre-bending instrumental journey" through bluegrass, jazz, swing, honky-tonk and more.
Fiona Dickinson and the Stone Flowers playing the Kent District Library "Sunday Afternoon Live" series at the Cascade Township Library, 2 p.m. Sunday, free – Singer-songwriter Fiona Dickinson creates unique dark and beguiling dark folk music mixed with shoegaze and more. Details here.
THE REALLY BIG LIST, PLUS ON THE HORIZON
Monday, March 12
Andy Dale Petty/Danny Kroha (Third Man Records), Tip Top Deluxe Bar & Grill
Grand Rapids Community College Alumni Recital Featuring CarrieAnne Winter, soprano, Alfred P. Smith Music Center, Grand Rapids Community College
John Shea, Rockwell Republic
Brad Fritcher's MOODS: Jazz & Gin Mondays, Long Road Distillers
BassBin: Willy Wompa/Ty Beat/Chetty Machete, Billy's Lounge
Joel Schekman (clarinet), Faculty Concert, Jack H. Miller Center for Musical Arts, Hope College, Holland
Jazz Jam, What Not Inn, Fennville
Everett Domeier, Gun Lake Casino, Wayland
Dan Willenberg Trio, The Union Cabaret & Grille, Kalamazoo
Tuesday, March 13
Jazz Manouche, The Old Goat
Take Three Jazz Ensemble, Grand Theatre, Grand Haven
Jack Leaver, Gun Lake Casino, Wayland
Wednesday, March 14
An Dro, Local Spins Wednesday @ SpeakEZ Lounge
SOLD OUT Neil Hilborn, The Pyramid Scheme
Tom Hagen Trio Featuring Rick Reuther, Noto's, Cascade
Versus, Cedar Springs Brewing Company, Cedar Springs
Ensemble Caprice, Grand Valley State University Arts At Noon, Cook-Dewitt Center, Allendale
JMM Jazz Band, Black Sheep Baa & Grill, Holland
Kate & Emiliee (of The Crane Wives), Grand Armory Brewing, Grand Haven
Grand Rapids Symphony, Dogwood Center for Performing Arts, Fremont
Brett Dame, Gun Lake Casino, Wayland
WMU School of Jazz Jams, The Union Cabaret & Grille, Kalamazoo
Blue Veins Blues Jam, Shakespeare's Pub, Kalamazoo
Pauli-O & Ivan Greilich, Potter's Lounge, Four Points Sheraton, Kalamazoo
Thursday, March 15
The Eagles, Van Andel Arena
Datsik/Space Jesus/Riot Ten/Carbin, The Intersection
Haley Jane & the Primates/Hannah Rose Graves, Founders Brewing Co.
Kathy Lamar, One Trick Pony
High Pilot/Scary Women, Mulligan's Pub
Laura Bennett & Chris Corey, New Holland Brewing's The Knickerbocker
Live Irish Music, Flanagan's
Nathan Kalisch (album release), Creston Brewery
Jukejoint Handmedowns, Fricano's Pizza on Alpine
Brett Danger Dame, 7 Monks Taproom
The Moxie Strings, Van Singel Fine Arts Center, Byron Center
JMM Jazz, Noto's Old World Italian Dining, Cascade
An Dro, Rockford Brewing Co., Rockford
Nate Holley, Itty Bitty Bar, Holland
DJ Clark After Dark, Big Lake Brewing, Holland
Chris & Andy, Grand Armory Brewing, Grand Haven
Paddy's Cure, Unruly Brewing, Muskegon
Uneven Ground, Norton Shores Library, Norton Shores
Scout Ripley/David S. Kruse/Jeremy Ruggles, Louie's Trophy House, Kalamazoo
Terrapin Flyer, Bell's Eccentric Cafe, Kalamazoo
80th Annual Southwestern Michigan Vocal Festival With University Chorale, Miller Auditorium, Kalamazoo
Friday, March 16
Guerra de Chistes/El Indio Brayan, 20 Monroe Live
Grand Rapids Pops, Second City: A Guide To The Symphony, DeVos Performance Hall (March 16-18)
Schumann Piano Concerto Featuring Christopher Harding, Kent Philharmonic Orchestra, St. Cecilia Music Center
An Dro, Harmony Hall
Trixy Tang (CD release)/Rockit King/Slumlord Radio, The Stache inside The Intersection
Kaitlyn Zittel, Kava Kasa
Union Guns, Back Forty Saloon
Funkle Jesse, H.O.M.E. At The B.O.B.
John Shea, JW Marriott
The Zannies/Deerfield Run/Crooked Spires, "The Path To The Pasture" Cowpie Music Festival play-in, Tip Top Deluxe Bar & Grill
Scott Veenstra Trio, Rendezvous Lounge, Amway Grand Plaza Hotel
Kevin Bujo Jones & the Music Of Tenth World, Creston Brewery
Bigfoot Buffalo/Paddlebots, Billy's Lounge
Oceans Beneath Us/Vestigial/Until Solace/Save, Safe, Mulligan's Pub
Corelocked, Log Cabin Bar
Decades, River City Saloon
MOTO/Short Hair Domestics/Crooked Heart, Kuzzins Lounge
TelePorter/JWubzz/Reptahr/TwistedDubz/Dezign: Local Legends, The Orbit Room
Sweet J, Shots On The River, Belmont
Dueling Pianos, Bier Distillery, Belmont
Peat In The Creel, Rockford Brewing Co., Rockford
Everett Domeier, Bostwick Lake Inn, Rockford
Jake & Jimmy Band, RiverBend, Ada
Paris Blue, Woody's Press Box, Wyoming (March 16-17)
Michigan Irish Music Festival's St. Patrick's Day Party, Bella Maria's Event Center, Norton Shores (March 16-17)
Chunk Of Funk, Itty Bitty Bar, Holland
The Moxie Strings, Curragh Holland, Holland
Delilah DeWylde, New Holland Brewing's Pub On 8th, Holland
Vincent Hayes, Our Brewing Company, Holland
Celtic Fiddler Acoustic Vagabondi, Great Legs Winery Brewery Distillery, Holland
Catfish Quartet, Tripelroot, Zeeland
Rich Burkholder, Kirby House, Grand Haven
The Jetts, Grand Armory Brewing, Grand Haven
Kyle Cook (of Matchbox 20), Seven Steps Up, Spring Lake
Yard Sale Underwear, Jack's Waterfront Bistro + Bar, Spring Lake
Deep Greens & Blues, Unruly Brewing, Muskegon
Electric Red, McDuff's Bar & Grille, Wayland
The Rock Show, Gun Lake Casino, Wayland
Paul Warren Project/Sammy Melchi's Generations Band/John Patrick Peters Band/Kyle Mikolajczyk/Down Maggie, The Music Factory, Battle Creek
Cole Swindell/Chris Jansen/Lauren Alainal, Wings Event Center, Kalamazoo
Minor Element, Bell's Eccentric Cafe, Kalamazoo
The Dead Flames/LVRS/The Krelboynes/Unknown Crowe, Louie's Trophy House, Kalamazoo
The Change/Turbo Pup, Old Dog Tavern, Kalamazoo
Halo Effect, Potter's Lounge, Four Points Sheraton, Kalamazoo
Zoo Wave, Rupert's Brew House, Kalamazoo
Desertion Trio/Spirits Rejoice!/Bless, Shakespeare's Lower Level
Erin McDougald, Acorn Theater, Three Oaks
Poobah, The Livery, Benton Harbor
The Manhattan Transfer, Traverse City Opera House
Saturday, March 17
Grand Rapids Pops, Second City: A Guide To The Symphony, DeVos Performance Hall (March 16-18)
Grand Rapids Symphony, Peter And The Wolf, DeVos Performance Hall (3 p.m.)
Back To The 90s Dance Party, 20 Monroe Live
Boogie T./Squnto/Prophet, The Intersection
Papadosio/Desmond Jones, Elevation @ The Intersection
Heaters/Divino Nino/Wing Vilma/Frankie & Myrrh, Founders Brewing Co.
The Willeys, One Trick Pony
Typo, Grand Woods Lounge
KJ & the Good Time Family Band (album release), Harmony Hall
Hip Pocket, Billy's Lounge
Jason Alarm/Stovepipe Stover/Josh "Lil Brother" Leonard, Mulligan's Pub
Jesse Ray & the Carolina Catfish, River City Saloon
Union Guns, Back Forty Saloon
Leprecons/Peat In The Creel, Flanagan's Irish Pub
Ultrafab, H.O.M.E. At The B.O.B.
Jim Cooper Trio, JW Marriott
Scott Veenstra Trio, Rendezvous Lounge, Amway Grand Plaza Hotel
Ten Second March/Hillbilly Nightmare, Kuzzins Lounge
Bando Los Recoditos, The Deltaplex Arena
Azz Izz, Log Cabin Bar
Conklin Ceili Band/Colin Tobin/Colin Cooper/Joe Troyer, Quinn & Tuite's Irish Pub
Jake & Jimmy Band, Cheers, Grand Rapids
Three's A Crowd, Shots On The River, Belmont
John Shea, Noto's, Cascade
Palomino Blonde, The Riverbend, Ada
Brant Satala, Thornapple Brewing Co., Cascade
Bruce Matthews Band, New Union Brewery, Lowell
Les Mo, Reds Sports Bar & Grill, Middleville
Trilogy, Rogue River Tavern, Rockford
Paris Blue, Woody's Press Box, Wyoming (March 16-17)
Tiki O'Reily/Wyatt and Shari wsg Bob Kary/Knotwork/Backwards Express (parade 10:55 a.m.), Conklin Bar, Conklin
Natchez Trace, Trail Point Brewing, Allendale
Peat In The Creel (12:30 p.m.)/An Dro (5 p.m.)/Paddy's Cure (8 p.m.), New Holland Brewing Pub On 8th, Holland
Moraith/Irish Dancers/Paddy's Cure/An Dro/DJ Van Hekken, Curragh Holland, Holland
Pretty Rage, Itty Bitty Bar, Holland
Don Julin Acoustic Trio/Curved Earthward, Park Theatre, Holland
Daniel Holland Irish Tunes/DJ Danny Fresh, Great Legs Winery Brewery Distillery, Holland
Vincent Hayes, Tripelroot, Zeeland
Megan Dooley, Saugatuck Brewing Co., Douglas
Sarah Bauer/Nicholas Ward/Gillian Cotter/John Riesen/Neill Campbell: "One Night, Many Voices," (benefit for "Growing Young Artists"), Saugatuck Center For The Arts, Saugatuck
Dave & Connie D, The Pipeline Smokehouse & Grill, West Olive
Maggie May/UTO/NED: Punk Rock Party, Grand Armory Brewing, Grand Haven
Drop 35, Kirby House, Grand Haven
The Railsplitters, Seven Steps Up, Spring Lake
Yard Sale Underwear, Jack's Waterfront Bistro + Bar, Spring Lake
Marlane Lewis, 18th Amendment, Muskegon
Tosspints/Hex Bombs, Unruly Brewing, Muskegon
Michigan Irish Music Festival's St. Patrick's Day Party, Bella Maria's Event Center, Norton Shores (March 16 & March 17)
Steel City Rovers, The Mitten Bar, Ludington (1 p.m. & 8:30 p.m.)
Whiskey Bound, Catch 120 Grill, Howard City
The Fret Knots, Hilliard's Corner Lounge, Wayland
Silent Bark, McDuff's Bar & Grille, Wayland
Jim Shaneberger/The Rock Show, Gun Lake Casino, Wayland
Foolish Plezyar, Lucky's Roadhouse, Wayland
The Moxie Strings/Out Of Favor Boys, Shakespeare's Pub, Kalamazoo
Trifocals/The Purple Lemurs, Rupert's Brew House, Kalamazoo
The Dow Family, Boatyard Brewing Company, Kalamazoo
Joe Rollin' Porter/Run 4 Cover, Louie's Trophy House, Kalamazoo
Whiskey Before Breakfast/Fauxgrass, Old Dog Tavern, Kalamazoo
Serendipity, Potter's Lounge, Four Points Sheraton, Kalamazoo
DJ Hardbargain, Bell's Eccentric Cafe, Kalamazoo
Elisium, The Music Factory, Battle Creek
Bog Road, JB's Whiskey Creek, Springfield
Andrew Fisher Quartet, The Livery, Benton Harbor
Rockin' Road To Dublin, The Mendel Center @ Lake Michigan College, Benton Harbor
Stephen Kellogg, Acorn Theater, Three Oaks
Earth, Wind & Fire, Silver Creek Event Center, Four Winds Casino, New Buffalo
Stone Clover Band, Soaring Eagle Casino, Mt. Pleasant
Sunday, March 18
Pink, Van Andel Arena
Walk Off The Earth/Darenots, 20 Monroe Live
Protomartyr/Hydropark, The Pyramid Scheme
Melvin Seals And JGB, Founders Brewing Company
Grand Rapids Pops, Second City: A Guide To The Symphony, DeVos Performance Hall (March 16-18)
Mike Frost & Mike Hyde, Sunday Brunch, JW Marriott
River Rogues Jazz Band, Harmony Hall
WhiskeyDick/St. Chris/American Zombie Inquisition, Tip Top Deluxe Bar & Grill
River North Jazz Brunch, The Old Goat
Randy Marsh & Friends, SpeakEZ Lounge
Fiona Dickinson and the Stone Flowers, KDL Sunday Afternoon Live, Cascade Township Library
An Dro, Cedar Springs Brewing Company, Cedar Springs
Hatebreed/Crowbar/The Acacia Strain/Twitching Tongues, The Intersection
Brandon Ward, Gun Lake Casino, Wayland
Pink Talking Fish, Bell's Eccentric Cafe, Kalamazoo
Blues Jam/The Cats, Old Dog Tavern, Kalamazoo
Anna P.S. (a Foundry Hall show), Bailey Museum, South Haven
Jackyl/The Kickbacks/NVR2L8/Seven Years Wasted, The Music Factory, Battle Creek
What Dreams May Come, Shoreline Symphony Community Orchestra, Frauenthal Center For The Performing Arts, Muskegon
Thunderbolt and Lightfoot, West Michigan's Spiritual Connection, Community Center, Grand Haven
The Railsplitters, Seven Steps Up, Spring Lake
Soltre, Salt Of The Earth, Fennville
"Pink" with Jenelle, McDuff's Bar & Grille, Wayland
ON THE HORIZON
Monday, March 19
Styx/REO Speedwagon Featuring Don Felder, Van Andel Arena
Fred Knapp Trio & Dave Proulx, West Michigan Jazz Society Jazz Gumbo, New Holland Brewing's The Knickerbocker
Brad Fritcher's MOODS: Jazz & Gin Mondays, Long Road Distillers
John Shea, Rockwell Republic
BassBin: Ramiro Bernabela/Just Alexander, Billy's Lounge
Charlie Hunter Trio/Silvana Estrada, Tip Top Deluxe Bar & Grill
Jazz Jam, What Not Inn, Fennville
Mike Talbot, Gun Lake Casino, Wayland
Dan Willenberg Trio, The Union Cabaret & Grille, Kalamazoo
Tom Duffield, Old Dog Tavern
Tuesday, March 20
Take Three Jazz Ensemble, Grand Theatre, Grand Haven
Truth In Jazz Orchestra, 920 Watermark, Muskegon
PILL/Vines/Katy Needs A Life/Vishaps, Shakespeare's Lower Level, Kalamazoo
Gabrial James, Gun Lake Casino, Wayland
Wednesday, March 21
Organissimo, Local Spins Wednesday @ SpeakEZ Lounge
Bruce Hornsby, Forest Hills Fine Arts Center
Urban Pioneers/The Bootstrap Boys, Tip Top Deluxe Bar & Grill
Ohmme, The Pyramid Scheme
Tom Hagen Trio Featuring Rick Reuther, Noto's, Cascade
Jack Leaver, Cedar Springs Brewing Company, Cedar Springs
Sanjukta Banerjee, Grand Valley State University Arts At Noon, Cook-Dewitt Center, Allendale
AMays & Blues, Gun Lake Casino, Wayland
WMU School of Jazz Jams, The Union Cabaret & Grille, Kalamazoo
Blue Veins Blues Jam, Shakespeare's Pub, Kalamazoo
OFB3, O'Duffy's Pub, Kalamazoo
Kathy Ford & Mocha Man, Potter's Lounge, Four Points Sheraton, Kalamazoo
Thursday, March 22
Little Big Town/Kasey Musgraves/Midland, Van Andel Arena
Kurt Elling, Spectacular Jazz Series, St. Cecilia Music Center
Quenaudon & Friends/Nemamaru/Dfitz/Mushkilla (Pencils Of Promise fund-raiser), The Stache inside The Intersection
Dan Rickabus, Concerts Under The Stars, Roger B. Chaffee Planetarium, Grand Rapids Public Museum
Grand Rapids Community College Winter Jazz Night: Shades Of Blue/Jazz Combos/Jazz Orchestra Featuring Kathy Kosins, Alfred P. Smith Music Center, Grand Rapids Community College
Robin Connell Trio, One Trick Pony
Horseshoes & Handgrenades/Head For The Hills, Founders Brewing Co.
Frankie Rose/Metavari/Bronze Wolf, The Pyramid Scheme
Laura Bennett & Chris Corey, New Holland Brewing's The Knickerbocker
Stormy Chromer/Delta Decalactones, Mulligan's Pub
Steam Powered Bluegrass, Fricano's Pizza on Alpine, Comstock Park
JMM Jazz, Noto's Old World Italian Dining, Cascade
Gabrial James, Rockford Brewing Co., Rockford
Chris & Andy, Grand Armory Brewing, Grand Haven
Checkers Morton, Sandy Point Beach House, West Olive
Nate Holley, Itty Bitty Bar, Holland
The Smokin Dobroleles, Big Lake Brewing, Holland
Livin' The Dream, Gun Lake Casino, Wayland
Jounce/The Sailor Kicks/Temporary Arrangement/Ghost Bunnies, Louie's Trophy House, Kalamazoo
Friday, March 23
Bone Thugs-N-Harmony, 20 Monroe Live
Fionia Dickinson/LVRS/Tom Hymn/Little Windows: Local Showcase #22, The Pyramid Scheme
Purple Veins (Prince tribute), The Intersection
Hip Hop Heavyweights: DJ Omega Supreme/DJ Brock/Whitney Stylez, The Stache inside The Intersection
Grand Rapids Symphony, A Hero's Life, DeVos Performance Hall (March 23-24)
Exposure Therapy/Mail Order Monsters/Palm Hands, Tip Top Deluxe Bar & Grill
John Shea, JW Marriott
Noelle Frost Trio, Rendezvous Lounge, Amway Grand Plaza Hotel
P.S. Dump Your Boyfriend, H.O.M.E. At The B.O.B.
Big Dudee Roo, Creston Brewery
Borrowed Time, Grand Woods Lounge
Ugly Radio Rebellion, River City Saloon
Jimmie Stagger, Billy's Lounge
Off The Ledge/The Amber Tide/Birdie Country, Mulligan's Pub
La Maquinaria Nortena/La Reunion Nortena/Los Pescadores Del Tio Conchos/DJ Teyo: Puro Party Promotions, The Orbit Room
The Factory, Shots On The River, Belmont
Trixy Tang, Nick Fink's, Comstock Park
The Moonrays, Rocky's Bar & Grill
Flamingo Nosebleed/The Scants/Paper Thin/Look To The Skies, Tip Top Deluxe Bar & Grill
In The Red, Log Cabin Bar
Coty Bouchard, Bostwick Lake Inn, Rockford
OTC, Woody's Press Box, Wyoming (March 23-24)
Olivia Mainville & Brandon James, Tripelroot, Zeeland
Cheap Dates, Itty Bitty Bar, Holland
The Smokin' Dobroleles/As Am I/TBA, "Path To The Pasture," Park Theatre, Holland
Alex Mendenall, Our Brewing Company, Holland
Joshua Davis, Seven Steps Up, Spring Lake
Three's A Crowd, Jack's Waterfront Bistro + Bar, Spring Lake
Delilah DeWylde, Grand Armory Brewing, Grand Haven
Rich Burkholder, Kirby House, Grand Haven
Gabrial James, Hennessy's Pub, Muskegon
Group Therapy Band,The Alley Door Club, Frauenthal Center, Muskegon
Brad Fritcher's MOODS, 18th Amendment Spirits Co., Muskegon
Flexadecibel/Jesse Ray & the Carolina Catfish/The Crane Wives: 4th Anniversary Party, Pigeon Hill Brewing Company, Muskegon
Bigfoot Buffalo, Unruly Brewing Co., Muskegon
Hattrick, McDuff's Bar & Grille, Wayland
John Sanger/Brena, Gun Lake Casino, Wayland
Eve To Adam/Blacklite District/45 To Argos, The Music Factory, Battle Creek
Zoso (Led Zeppelin tribute), Bell's Eccentric Cafe, Kalamazoo
Keith Scott, Boatyard Brewing Company, Kalamazoo
Drugs In The Carpet/The Holy Warheads/Tomb Of Teeth, Louie's Trophy House, Kalamazoo
Mousewolf/Dead Flames, Old Dog Tavern, Kalamazoo
Neil Harding & Lisa Mallwits, Potter's Lounge, Four Points Sheraton, Kalamazoo
DC-90, The Union Cabaret & Grill, Kalamazoo
Atsuko Chiba/Longface: WIDR FM Battle Of The Bands, Shakespeare's Lower Level, Kalamazoo
New York Voices, Dalton Center Recital Hall, Western Michigan University, Kalamazoo
The Undertakers Blues Band, The Livery, Benton Harbor
Crosscut Kings, Red Sky Stage, Petoskey
Saturday, March 24
Grand Rapids Record and CD Show, Westgate Bowl, Comstock Park (10 a.m.)
Grand Rapids Symphony, A Hero's Life, DeVos Performance Hall (March 23-24)
Warrant/Jack Russell's Great White, 20 Monroe Live
"Sounds Of Summer" (Beach Boys tribute), Van Singel Fine Arts Center, Byron Center
Moonwalks/The Suzies/Fyrrh, The Pyramid Scheme
Jeff Haas & Don Julin Frontet with Randy Marsh, One Trick Pony
Bill Staines, Grand River Folk Arts Society, Front Studio, Wealthy Theatre
The Big Gig, Triumph Music Academy, Wege Auditorium, Wealthy Theatre
Bierkeller Boys Oompah Band, Harmony Hall
Rusko/Dissonance/ Sesh/Large Mouth Bass, The Intersection
Deepfall/Trixy Tang/Crossing Bard/Sibus/Graves Crossing/Bleed The Water, The Stache inside The Intersection
Roy Wood$, Elevation @ The Intersection
Electric Red, Flanagan's Irish Pub
Kari Holmes, Back Forty Saloon
Out Of Favor Boys, Chili Blues & Brews, The B.O.B.
Asamu Johnson/Hank Mowery Band/Jedi Mind Trip, H.O.M.E. At The B.O.B.
Take Three Jazz Trio, JW Marriott
Noelle Frost Trio, Rendezvous Lounge, Amway Grand Plaza Hotel
The Sauce/Ars Nova/Geoff With A G, Rocky's Bar & Grill
J Ryan Berends, Garage Bar & Grill
The Soul Syndicate, Billy's Lounge
Palomino Blonde, Log Cabin Bar
Harry Lucas and the Lowdown, River City Saloon
Hat Trick, Shots On The River, Belmont
Cheryl Wolfram, Bier Distillery, Belmont
John Shea, Noto's, Cascade
Jake Stevens, Thornapple Brewing Co., Cascade
Trixy Tang, Nick Fink's, Comstock Park
Lipstick Jodi, LowellArts Unplugged House Concert, Lowell
Chirp, Rockford Brewing Co., Rockford
Funkle Jesse, Rogue River Tavern, Rockford
OTC, Woody's Press Box, Wyoming (March 23-24)
Abigail Stauffer, Trail Point Brewing, Allendale
Delilah DeWylde, Great Legs Winery Brewery Distillery, Holland
Kickstart, Itty Bitty Bar, Holland
Tiki O'Reilly Irish Band, Maple Palooza, DeGraaf Nature Center, Holland
DuneGrass, Tripelroot, Zeeland
Ry Petermann, Saugatuck Brewing Co., Douglas
Wyatt & Shari Knapp, The Pipeline Smokehouse & Grill, West Olive
Randy Johnson, Sandy Point Beach Houe, West Olive
Cheap Dates, Kirby House, Grand Haven
Bigfoot Buffalo, Grand Armory Brewing, Grand Haven
Ruth & Max Bloomquist, Seven Steps Up, Spring Lake
Three's A Crowd, Jack's Waterfront Bistro + Bar, Spring Lake
Higher Education/Spike The Media/Cabildo, Unruly Brewing Co., Muskegon
Flexadecibel/Jesse Ray & the Carolina Catfish/The Crane Wives: 4th Anniversary Party, Pigeon Hill Brewing Company, Muskegon
Bill Ellingboe/The Leopolion Effect, Gun Lake Casino, Wayland
Quantam Fleek/Lushh/Trifocal, "Path To The Pasture" Cowpie Music Festival play-in, Old Dog Tavern, Kalamazoo
Electric Six, Bell's Eccentric Cafe, Kalamazoo
Leonard Bernstein's 100th, Kalamazoo Symphony Orchestra, Miller Auditorium, Kalamazoo
Andy EL/Anna PS/Allie Garland/Awesome Sauce, Louie's Trophy House, Kalamazoo
AMays & Blue, Potter's Lounge, Four Points Sheraton, Kalamazoo
Let The Hate Flow Through You/Sad Boys Social Club, Shakespeare's Lower Level, Kalamazoo
Lynch Mob/In Crimson, The Music Factory, Battle Creek
Tinsley Ellis, Franke Center For The Arts, Marshall
Elephant Rescue, The Livery, Benton Harbor
Kansas, Silver Creek Event Center, Four Winds Casino, New Buffalo
Restless Heart, Little River Casino, Manistee
Music Competition, State Street Marketplace, Traverse City
Michigander (CD release)/Brother Son/Olivia Millerschin/Noah de Lion, The Magic Stick, Detroit
Michigan Music Festival Roundtable, Circle Pines Center, Delton
Sunday, March 25
Gene Bertoncini/Tom Knific/Sunny Wilkinson, LaFontsee Galleries
Greg Miller, Sunday Brunch, JW Marriott
River North jazz brunch, The Old Goat
Rossini's Stabatmater & Verdi's Four Sacred Songs, Park Church
After Ours, Creston Brewery
HBS Trio, Harmony Hall
Randy Marsh & Friends, SpeakEZ Lounge
Black Cat Bone/Silverstiles/Stovepipe Stover, Tip Top Deluxe Bar & Grill
Arturo Ziraldo, Cedar Springs Brewing Company, Cedar Springs
Peter And The Wolf, Family Concert, Holland Symphony Orchestra, Zeeland East High School, Zeeland
Libby DeCamp, C3 Spiritual Community, Community Center, Grand Haven
Twangtown Paramours/Pam Chappell, Salt Of The Earth, Fennville
Marina & Zack Ferrell, Hilliard's Corner Lounge, Wayland
Tony Reynolds, Gun Lake Casino, Wayland
The Reptilian/Oliver Houston/Fat Dutch/HARDHEALTH, Shakespeare's Pub, Kalamazoo
Blues Jam/Crossroads, Old Dog Tavern, Kalamazoo
Copyright 2018, Spins on Music LLC