Dispatch, L7 and Frank Turner launch a week that boasts local faves, Farm Block Fest showcases and tour stops by Between the Buried & Me, Against Me!, Blue Oyster Cult and more.
THE BIG LIST: July 23-29
For an expanded listing of upcoming shows at West Michigan venues, check out The REALLY Big List at Local Spins. Have concert listings you think deserve to be spotlighted? Email date, time, ticket prices, location and details to liz@localspins.com.
Support our coverage of
West Michigan's music scene
CHECK OUT THIS WEEK'S OUTDOOR COMMUNITY CONCERTS HERE (including Thirsty Perch Blues Band in Rockford, Stolen Horses in Lowell and more): Free Community Concerts
CHECK OUT MORE SUMMER CONCERT SERIES HERE (including Popa Chubby at WLAV's Wednesday Summertime Blues in Walker): Summer Concert Series at W. Michigan Venues
MONDAY
DISPATCH
NAHKO AND MEDICINE FOR THE PEOPLE
RAYE ZARAGOZA
When: 5:45 p.m. Monday
Tickets: SOLD OUT
Where: Frederik Meijer Gardens & Sculpture Park Amphitheater, Grand Rapids Township
One of the scene's most recently successful indie-roots/jam/fusion bands, Dispatch, will make its Meijer Gardens debut on Monday. Fans can expect to hear selections from Dispatch's sixth full-length LP, "America, Location 12." Its next album, "Location 13," will be released this fall. The band's recent music taps into the peace and plight of the human condition. The trio has been known to focus on non-profit and solo projects just as much as their group work.
Opening will be the uplifting festival favorite Nahko & Medicine For The People (which recently made a big splash at Blissfest in northern Michigan), as well as Raye Zaragoza.
L7, THE QUIRK
When: 8 p.m. Monday
Tickets: $28 day of show
Where: The Pyramid Scheme, Grand Rapids
Uber-influential L.A. grunge/alt-metal/punk band L7 was a true phenom – with a few controversial performances along the way – in the 1980s and 1990s, and founders Donita Spark and Suzi Gardner still lead this all-female outfit that reunited a few years ago.
The band's national tour hits Grand Rapids this week, wedged in between shows in Houston and Detroit (L7 plays Saint Andrew's Hall on Tuesday). Grand Rapids' own gritty basement grunge band The Quirk opens the show. Get details at pyramidschemebar.com.
FRANK TURNER
EIGHT BELLES
When: 8:30 p.m. Monday
Tickets: SOLD OUT
Where: Bell's Eccentric Cafe Back Room, Kalamazoo
Taking a step off the big stage and a mere moment away from his band, English punk/folk singer-songwriter Frank Turner will perform a rare and extremely intimate solo show in Bell's Back Room Monday night before heading off to play at a pair of enormous iconic American venues, Deer Creek in Indiana and Darien Lakes in New York, the following two nights. Opening the show is Oakland Americana act Eight Belles.
Get tickets, details at bellsbeer.com.
TUESDAY
RAGE FEST:
ATTILA, SUICIDE SILENCE
VOLUMES, RINGS OF SATURN
When: 7 p.m. Tuesday
Tickets: $25 advance, $28 day of show
Where: The Intersection, Grand Rapids
Featured artist Attila from Atlanta, Georgia, will headline Rage Fest at The Intersection. Although the metalcore favorites haven't released an album since 2016, singles such as "Pizza" and "Three 6" have been sporadically released throughout 2017 and 2018.
Rage Fest also features sets from other metalcore bands: Suicide Silence, Volumes, Rings of Saturn, Spite and Cross Your Fingers.
Tickets can be purchased online here.
SOPHISTAFUNK
When: 7 p.m. Tuesday
Tickets: $5
Where: The Union Cabaret & Grille, 125 S. Kalamazoo Mall, Kalamazoo
Rooted in old-school funk and hip, Sophistafunk will bring its New York sound to downtown Kalamazoo Tuesday night as the musicians lay down electronic dance grooves layered with positively-charged lyrics, vintage tones and live instrumentation. While rolling through the Great Lakes State, the trio is also set to play Founders at 9:30 Thursday night and The Mitten Bar in Ludington Friday night.
Find out more about the Kalamazoo show online at uniondowntown.com. Admission to the Thursday show is free.
YANNI
When: 7:30 pm Tuesday
Tickets: $62.50-$82.44
Where: DeVos Performance Hall, Grand Rapids
To celebrate the 25th anniversary of his "Live at the Acropolis" performance, legendary performer and composer Yanni will be stopping at DeVos Performance Hall as a stop on his world tour.
This show will feature his greatest hits as well as music off his new album "Truth of Touch," which is the composer's first studio album of all original work in more than a decade. Tickets can be found online here.
FARM BLOCK FEST SHOWCASE:
SAMANTHA CRAIN
MOLLY, TURTLEDOVES
When: 9:30 p.m. Tuesday
Tickets: $8 advance, $10 day of show
Where: The Pyramid Scheme, Grand Rapids
LOCAL SPINS TICKET GIVEAWAY: The first two people to email john@localspins.com with "FARM BLOCK" in the message field will win a pair of tickets to either Tuesday's or Wednesday's show at The Pyramid Scheme. Check The Big List every week for your chance to win concert tickets.
In preparation for Graham Parsons' (The Go Rounds) Farm Block Fest in Allouez, Mich., in the Upper Peninsula this weekend, the festival has set up several Michigan showcases for bands headed north.
Two showcases will be held at Grand Rapids' The Pyramid Scheme this week, highlighting artists on the festival's lineup. The Tuesday showcase features singer, songwriter and producer from Oklahoma, Samantha Crain, as well as Molly and Turtledoves – a lineup that focuses on Americana and folk styles.
A second Farm Block Fest Showcase at 9:30 p.m. Wednesday will feature Kalamazoo hip hop/soul's Last Gasp Collective, Grand Rapids hip hop artist Rick Chyme, South Bend jazz duo After Ours (which has a new single you can listen to here) and up-and-coming Grand Rapids indie-rock outfit Major Murphy.
Get details and links to ticket sales for both shows online here. And get more information about the festival at farmblockfest.com. http://farmblockfest.com/
WEDNESDAY
BETWEEN THE BURIED AND ME
BORN OF OSIRIS, VEIL OF MAYA
When: 3 p.m. Wednesday
Tickets: $30 advance, $25 day of show
Where: The Intersection, Grand Rapids
This all-ages concert with a mid-afternoon start time claims to be "the most extreme tour of the year" according to publicity posters. The tour, "Summer of Slaughter," began mid-July and will end Aug. 19 in Austin, Texas. All bands on the tour will be playing music that they have released this year and are known for merging death metal with multiple styles of rock, led by North Carolina prog-metal outfit Between the Buried and Me, which just released "Automata II" earlier this month.
Also on the bill: Born of Osiris, Veil of Maya, Erra, The Agony Scene, Allegaeon and Terror Universal.
Get tickets here.
JASON MRAZ
BRETT DENNEN
When: 6:30 p.m. Wednesday
Tickets: SOLD OUT
Where: Frederik Meijer Gardens & Sculpture Park, Grand Rapids Township
Rock/pop/soul singer-songwriter Jason Mraz could be one of the biggest names on this season's Meijer Gardens docket. His debut at the outdoor amphitheater for this sold-out show comes as he prepares to release a new studio album, "'Know," on Aug. 10, which has already spawned the singles, "Have It All" and "Unlonely." Of course, his biggest singles, "I'm Yours" and "I Won't Give Up," are multi-platinum sellers.
Opening the show is another rising star: California indie-folkster Brett Dennen, who's released six albums over the years and a new single, "Already Gone," earlier this year.
ERASURE
REED & CAROLINE
When: 7 pm Wednesday
Tickets: $55-$150
Where: 20 Monroe Live, Grand Rapids
As a stop on their "World Be Gone" tour with Reed and Caroline, English synth-pop duo Erasure will be playing at 20 Monroe Live this Wednesday. Singer Andy Bell and keyboardist Vince Clarke have had albums released on six labels since their entrance into the London club scene in 1985. Reed and Caroline's newest album was released on July 6, "Hello Science."
LOCAL SPINS WEDNESDAY:
ESME
When: 8 p.m. Wednesday
Admission: Free
Where: SpeakEZ Lounge, Grand Rapids
This is a first for Local Spins Wednesday: A classical crossover duo to add yet another genre to the series' eclectic lineup. ESME (Eclectic String Music Ensemble) is an acoustic string cover band based in West Michigan featuring Gene Hahn on violin and Jeremy Crosmer on cello. They write and perform their own arrangements, covers and mashups blending traditional classical music and string instruments with popular music to create a live performance experience accessible to students and music lovers of different ages and varied tastes. They perform and conduct clinics and residencies for university, high school and middle school orchestras and run a summer camp in West Michigan.
ESME, described by Revue magazine as a "string duo for the age of musical omnivores," boasts a self-titled debut album that includes original cover/mash-up arrangements of music ranging from Bach, Beethoven and Ravel to Katy Perry, Taylor Swift and Led Zeppelin. It is the first ever classical instrumental album to have been chosen by their recording engineer at River City Studios Ltd. for a Grammy submission. ESME band members have performance and composition degrees from the Manhattan School of Music and the University of Michigan and have performed with the Grand Rapids Symphony and the Detroit Symphony Orchestra.
Local Spins Wednesdays are presented by Local Spins, SpeakEZ Lounge, Perrin Brewing Company and WYCE, with Michigan beer specials on tap and free parking in the Sixth Street Park parking lot off Monroe Avenue NW, a block to the north.
THURSDAY
THE BEACH BOYS
When: 7 p.m. Thursday .
Tickets: SOLD OUT
Where: Frederik Meijer Gardens & Sculpture Park Amphitheater
The Beach Boys have become regulars at Meijer Gardens, almost a house band. The last time this iconic American band played at the amphitheater was exactly a year ago.
Their most recent album, "The Beach Boys With The Royal Philharmonic Orchestra," was released June 8 of this year. Lately, the band has been working to raise money for organizations such as Mike Love's Love Foundation and the Red Cross with benefit concerts. The band is led by Mike Love and Bruce Johnston, with the assistance of Jeffrey Foskett, Tim Bonhomme, John Cowsill, Keith Hubacher, Scott Totten and Christian Love, who help continue the legacy of the band.
SANDY CORLEY MEMORIAL RUN:
BLUE OYSTER CULT
MARK FARNER'S AMERICAN BAND
FRAN COSMO
When: Thursday-Saturday
Tickets: $10-$70
Where: Double JJ Resort, Rothbury
This is the 30th annual Sandy Corley Memorial Run which was started by the Fremont chapter of the Harley Owners Group and raises money for the Johnson Family Center for Cancer Care. The musical lineup features Fran Cosmo (formerly of Boston), the Southern Rock Super Stars, a Lynyrd Skynyrd tribute band and West Michigan's own Cosmic Knot on Thursday, Blue Oyster Cult, Wayland and Big Cadillac on Friday, and Mark Farner's American Band, Derek St. Holmes (formerly with Ted Nugent) and In Crimson on Saturday.
Get tickets and more info online here.
FRIDAY
SNAIL MAIL
LONG BEARD
JOE KRAMER
When: 8 p.m. Friday .
Tickets: $12
Where: The Pyramid Scheme, Grand Rapids
Presented by Impact 89FM, Snail Mail will be headlining this Pyramid Scheme show. Hailing from the Baltimore suburbs, Lindsey Jordan and her band self-recorded their first EP, "Sticki," in 2015 and have been playing and recording with Matador and Sister Polygon records ever since.
Snail Mail, Long Beard and Joe Kramer generally identify with the genre of indie-alternative. Get tickets online here.
RAYLAND BAXTER
OKEY DOKEY
When: 8 p.m. Friday
Tickets: $12 ADV/$14 DOS
Where: The Stache at The Intersection, 133 Grandville Ave. SW
Rayland Baxter recently spent three months in complete isolation, living in an old rubber band factory in Franklin, Ky., where all he did was write. The result of the Nashville alt-country artist's efforts is his third and strongest full-length release to date, "Wide Awake," which came out earlier this month.
If you haven't heard Baxter's soulful voice and heartfelt lyrics before, this is a can't-miss show. If you have, you already know. Tickets can be purchased online here or at the Intersection box office. Baxter also plays Ferndale's Otus Supply on Thursday night.
Details at sectionlive.com.
DUNESVILLE MUSIC FESTIVAL:
UPROOTED, ACT CASUAL
ULTRAVIOLET HIPPOPOTAMUS
When: Friday-Sunday
Tickets: $85 weekend at the gate
Where: Harm Farm, 4846 Hulburt Road, Lake Ann
This northern Michigan festival known as Dunesville just keeps getting better: Last week, organizers announced the Rusted Root frontman Michael Glabicki's new project, Uprooted, has been added as a headliner to a lineup that already was robust, featuring Ultraviolet Hippopotamus, Act Casual, The Brothers Crunch, The Change, The Bootstrap Boys and many, many more Michigan favorites.
Get the lowdown, the lineup and more at dunesvillemusicfestival.com. And get tickets (to pick up at will call) online here. Then return to Local Spins later this week for a Dunesville preview.
FARM BLOCK FEST REUNION:
MAY ERLEWINE, THE GO ROUNDS
LAST GASP COLLECTIVE, SAWYER FREDERICKS
When: Friday-Sunday
Tickets: $80
Where: 2239 N. Farmers Block Road, Allouez (Upper Peninsula)
Graham Parsons of The Go Rounds has hosted this much-beloved festival on his family farm in the uppermost reaches of the Upper Peninsula for many years. The 2018 event features a stellar lineup of regional acts, with a few national artists thrown into the mix.
Get the full lineup and more details at farmblockfest.com. And check out the Farm Block Fest Showcases taking place at Grand Rapids' Pyramid Scheme leading up to the big festival (details above).
SATURDAY
THE STRUTS, BADFLOWER
When: Saturday 7:30 p.m.
Tickets: $23 advance, $28 day of show
Where: Elevation under The Intersection, Grand Rapids
The Struts released their first, and only thus far, full-length album "Everybody Wants" in 2016. Since then, the unabashedly over-the-top English classic rock band has released multiple singles and has been touring with The Foo Fighters all year. Badflower is a band from Los Angeles that boasts its own blend of alternative and classic rock that's as unique as The Struts.
Get tickets online here.
ICE CUBE, N.W.A., THA DOG POUND
When: 8 p.m. Saturday
Tickets: $29-$99
Where: Van Andel Arena, Grand Rapids
Iconic rapper (and actor) Ice Cube featuring N.W.A. is coming to Grand Rapids for the first time, with the tour making a stop at Van Andel Arena. Special guests include Ice T, The Dogg Pound and AMG. Ice Cube has morphed into much more than a rapper, one who first burst onto the scene in the mid-1980s with C.I.A. and then N.W.A. He's founded a clothing line and the three-on-three Big3 basketball league, among other things, while selling 10 million-plus albums along the way. A release date for a new album announced a few years ago, "Everythang's Corrupt," continues to get pushed back.
Get tickets for the Grand Rapids show and information online at vanandelarena.com.
JOE MARCINEK
When: Saturday 9:30 p.m.
Admission: $5
Where: Founders Brewing Co., Grand Rapids
The Joe Marcinek Band will be combining the styles of Chicago blues, New Orleans funk, Grateful Dead-styled psychedelia and jazz fusion. The band tours all over the country and each one of its shows features a unique lineup of musicians. Previous lineups have included band members from The Talking Heads, The Dave Mathews Band and String Cheese Incident.
Find out more online here. Sophistafunk plays Founders on Thursday; details above.
MO POP FESTIVAL:
BON IVER, THE NATIONAL
ST. VINCENT, VINCE STAPLES
HIGHLY SUSPECT, PORTUGAL. THE MAN
When: Saturday-Sunday
Tickets: $145 weekend; $95 single-day
Where: West Riverfront Park, Detroit
Returning to downtown Detroit for another year, Mo Pop continues to grow in stature. Saturday's lineup features Bon Iver, Vince Staples, Highly Suspect, Alvvays, Homehake, Billie Eilish and more. Sunday's roster of performers may be even more impressive: The National, St. Vincent, Portugal. The Man, Brockhampton, Daniel Caesar, Michigan's own Joe Hertler & the Rainbow Seekers and more.
Get the rest of the lowdown and tickets online at mopopfestival.com and come back to Local Spins later this week for more about this two-day festival.
SUNDAY
AIR SUPPLY
JIMMIE BONES
When: 7 p.m. Sunday
Tickets: SOLD OUT
Where: Meijer Gardens, Grand Rapids Township
In the midst of a string of eight straight sold-out shows, Meijer Gardens presents the nostalgic return of Air Supply, featuring Russell Hitchcock and Graham Russell. The Australian soft-rock duo is considered one of the first groups to play Western-style music on tours in Asian countries such as China and Taiwan back in the day, and of course, hit it really big in the United States.
Detroit's Jimmie Bones, popularly known as the keyboard, organ and harmonica player with the Twisted Brown Trucker Band which tours with Kid Rock, will be opening for the duo.
AGAINST ME!
SPEEDY ORTIZ
TYPESETTER
When: 8 p.m. Sunday
Tickets: $20 advance, $25 day of show
Where: The Pyramid Scheme, Grand Rapids
Led by singer-guitarist Laura Jane Grace, Florida punk band Against Me! brings its U.S. tour to West Michigan, closing out the weekend at The Pyramid Scheme with help from Speedy Ortiz and Typesetter.
Outside the hubbub over Grace's transgender-ness, the band remains phenomenally popular and expects to release a new studio album later this year.
Get details at pyramischemebar.com.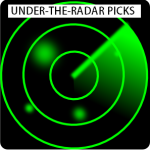 UNDER-THE-RADAR PICKS
Michael Doyle and Evidence playing the West Michigan Jazz Society Jazz in the Park at Ah-Nab-Awen Park, 6:30 p.m. Monday, free – This free concert series brings jazz players to a comfortable and scenic location downtown. Saxophonist Michael Doyle created the jazz super-group Evidence after moving from New York to West Michigan many years ago.
Brena playing The Score Restaurant & Sports Bar on Northland Drive NE in Grand Rapids, 6 p.m. Tuesday, free – Brena is West Michigan's "premier party band," according to its website. A fan favorite, Brena has played at The Score multiple times this summer.
Mid-Life Crisis playing the Block Party at the Garage Bar & Grill on Ottawa Avenue NW in Grand Rapids, 7 p.m. Wednesday, $3 – Mid-Life Crisis has been a staple at the Garage Bar Block Parties over the years. The band first hit the local scene in 2001 and regales fans with a mix of original rock compositions and, of course, classics.
Sleepover, North By North, Invisible Mansions and Ape Not Kill Ape playing Rocky's Bar and Grill in Grand Rapids, 7 p.m. Thursday, free – The Grand Rapids bedroom rock band, Sleepover, will be accompanied by other local bands at the bar for a free concert. Rocky's boasts live music several nights a week.
Wil Bennett & the Tells, Austin Lucas and Jack Droppers & the Best Intentions playing Tip Top Deluxe Bar & Grill in Grand Rapids, 9 p.m. Friday, $5 – For $5, audience members get to see three alternative rock bands with a vintage twist. Get tickets online here.
The Hat Madder, Pharoin, Bet On Rats and Elroy Meltzer playing 741 in Grand Rapids, 10 p.m. Saturday, free – This concert featuring local metal, hard rock and punk bands – plus Elroy Meltzer – will rock 741 on Leonard Street till 1 a.m. or so.
Elroy Meltzer playing the LowellArts House Concerts series at LowellArts in Lowell, 6 p.m. Sunday – And the next day, this distinctive and intimate series wraps up for the summer with the quirky indie-folk/rock outfit Elroy Meltzer from Grand Rapids.
---
MICHIGAN FESTIVALS THIS WEEK
July 27-28 – Michigan Full Moon Fest, The Willow Ranch, Grand Junction
July 27-29 – Dunesville Music Festival, Hulbert Road, Lake Ann
July 27-29- Farm Block Fest, North Farmers Block Road, Allouez (U.P.)
July 27-29 – Tommystock – Camp Agawam, Lake Orion
July 28 – Roots Music Festival
Schoolhouse Grille, Harsens Island
July 28-29 – Mo Pop Festival, West Riverfront Park, Detroit
July 27-Aug. 5 – Baroque On Beaver – Various locations, St. James
THE REALLY BIG LIST OF CONCERTS, PLUS SHOWS ON THE HORIZON
Monday, July 23
SOLD OUT Dispatch/Nahko/Medicine for the People, Frederik Meijer Gardens & Sculpture Park Amphitheater
L7/The Quirk, The Pyramid Scheme
Brad Fritcher's Moods, Long Road Distillers
John Shea, Rockwell Republic
BassBin: WeJack/Ardalan, Billy's Lounge
JGJ, The Score Restaurant & Sports Bar
Drew Behringer, Boatwerks Waterfront Restaurant, Holland
JMM Jazz, Big Lake Brewing, Holland
Cousin Curtiss, Summer In The Studio Series, Saugatuck Center for the Arts, Saugatuck
Jazz Jam, What Not Inn, Fennville
Sounds Familiar, Red's, Middleville
Sean Copenhaver, Gun Lake Casino, Wayland
SOLD OUT Frank Turner, Bell's Eccentric Cafe Back Room, Kalamazoo
Tom Duffield, Old Dog Tavern, Kalamazoo
Tuesday, July 24
Yanni, DeVos Performance Hall
ATTILA/Suicide Silence/Volumes/Rings Of Saturn/SPITE/Cross Your Fingers, The Intersection
Samantha Crain/Molly/Turtledoves: Farm Block Fest Showcase #1, The Pyramid Scheme
Juke Joint Hand Me Downs, The Old Goat
Brena, The Score Restaurant & Sports Bar
Coty Bouchard, Rogue River Tavern, Rockford
Samantha Parks, Boatwerks Waterfront Restaurant, Holland
Yolonda Lavender, Hackley Public Library, Muskegon
Mike Talbot, Gun Lake Casino, Wayland
Tuesday Night Jazz Jam, Rupert's Brew House, Kalamazoo
Sophistafunk, The Union Cabaret & Grille, Kalamazoo
SOLD OUT Great Lakes Chamber Orchestra, Great Lakes Center For The Arts, Bay Harbor
Wednesday, July 25
ESME, Local Spins Wednesday @ SpeakEZ Lounge
SOLD OUT Jason Mraz/Brett Dennen, Frederik Meijer Gardens & Sculpture Park Amphitheater
Erasure/Reed & Caroline, 20 Monroe Live
The Last Gasp Collective/Rick Chyme/After Ours/Major Murphy: Farm Block Fest Showcase #2, The Pyramid Scheme
Between The Buried & Me/Born Of Osiris/Veil Of Maya/Erra/The Agony Scene/Allegaeon/Terror Universal (starts 2 p.m.), The Intersection
Grun Wasser/Milliken Chamber/Primer (Alyssa Midcalf), Tip Top Deluxe Bar & Grill
Mid-Life Crisis, Block Party, Garage Bar & Grill
The Blue Billy Goats/In The Blue, Rocky's Bar & Grill
In The Blue, Flanagan's Irish Pub
Jaded, The Score Restaurant & Sports Bar
Doomsday Philharmonic, Mexicains Sans Frontieres
Fauxgrass, Wheelhouse
Tom Hagen Trio featuring Rick Reuther, Noto's, Cascade
Flatland Grip, Cedar Springs Brewing Company, Cedar Springs
Tony Reynolds & Wally Michaels, Sandy Point Beach House, West Olive
Adam Labeaux, Boatwerks Waterfront Restaurant, Holland
Ivan Akansiima, Mizu Sushi, Holland
Dave Burel, Jack's Waterfront Bistro + Bar, Spring Lake
Jack Leaver, Gun Lake Casino, Wayland
Midnight Thirst/Steel Giant/North By North/Fire It's Sirius, Louie's Trophy House, Kalamazoo
WMU Jazz Jams, The Union Cabaret & Grille, Kalamazoo
God Alone/Fever Blush/Pack Sounds, Shakespeare's Pub Lower Level, Kalamazoo
Terry Lower & Friends, Clara's On The River, Battle Creek
Godsmack/Shine Down/Like A Storm, Soaring Eagle Casino & Resort, Mt. Pleasant
Identity Cubed, Ramsdell Theatre, Manistee
Thursday, July 26
SOLD OUT The Beach Boys, Frederik Meijer Gardens & Sculpture Park Amphitheater
Brett Dame, 7 Monks Taproom
Gregory Stovetop: Earthworks Summer Music Series, Harmony Hall
Laura Bennett & Chris Corey, Zeppelin Lounge @ New Holland Brewing's The Knickerbocker
Jackson Taylor & the Sinners, Tip Top Deluxe Bar & Grill
Sleepover/North By North/Invisible Mansions/Ape Not Kill Ape, Rocky's Bar & Grill
Pope Paul & The Illegals/The Night Caps/The Rhythm Aces, Mulligan's Pub
Tom DeVries, One Trick Pony
Livin' The Dream, The Score Restaurant & Sports Bar
Steve Hackman: Beethoven vs. Coldplay/Robin Connell & Kathy Lamar, Grand Rapids Pops, Cannonsburg Ski Area, Cannonsburg (July 26-27)
Tony Reynolds Duo, Riverside Grille, Rockford
Jim Spalink, Rockford Brewing Co., Rockford
Toby Bresnahan, Castle Brewing Co., Greenville
Mary Rademacher Reed & Mark Kahny, Grand Lady Riverboat, Jenison
Randy Johnson, Patio @ Saugatuck Brewing Co., Douglas
Nate Holley, Itty Bitty Bar, Holland
Desmond Jones/Crooked Spires, Park Theatre, Holland
Coty Bouchard, Boatwerks Waterfront Restaurant, Holland
Checkers Morton, Sandy Point Beach House, West Olive
Ricky Hill, Portobello, Grand Haven
Chris & Andy, Grand Armory Brewing, Grand Haven
Butch Grennell and Unbreakable Pride Band: Dancing Into The Sunset, Pomona Park, Fruitport
Two Dudes In Flip Flops, Jack's Waterfront Bistro + Bar, Spring Lake
Wayland (acoustic)/The Dead Shepherds, Unruly Brewing Co., Muskegon
Zach DuBois, Pigeon Hill Brewing Company, Muskegon
Cosmic Knot/Southern Rock Super Stars (Lynyrd Skynard tribute)/Fran Cosmo (formerly of Boston): Sandy Corley Memorial Run (benefit for Johnson Family Cancer Center, Muskegon), Double JJ Ranch, Rothbury
Chloe Kimes, Ludington Area Center for The Arts, Ludington
Yellow Brick Road Dueling Pianos, Gun Lake Casino, Wayland
Brett Dennen, Bell's Eccentric Cafe Beer Garden, Kalamazoo
DMNY, Shakespeare's Pub Lower Level, Kalamazoo
Henry Rensch & the HR Department, Rupert's Brew House, Kalamazoo
Terry Lower & Friends, Clara's On The River, Battle Creek
Ricky Waltson, Plank's Tavern On The Water, St. Joseph
Friday, July 27
Steve Hackman: Beethoven vs. Coldplay/Kathy Lamar & Bob VanStee, Grand Rapids Pops, Cannonsburg Ski Area, Cannonsburg (July 26-27)
Rayland Baxter/Okey Dokey, The Stache inside The Intersection
EROY/Pause/Super Future/Sandose/Gyp$y/Saylin, The Mint under The Intersection
Snail Mail/Long Beard/Joe Kramer, The Pyramid Scheme
Alistair Beerens, Flanagan's Irish Pub
Tony Geren, CitySen Lounge @ CityFlats Hotel
Sweet J Band, H.O.M.E. At The B.O.B.
The Moonrays, Rocky's Bar & Grill
John Shea, JW Marriott
Scott Veenstra, Rendezvous Lounge @ Amway Grand Plaza Hotel
Black Cat Bone/Restrepo Blues/TGTG/Barrel Bones, Mulligan's Pub
Zak Shaffer, Beer Garden @ New Holland Brewing's The Knickerbocker
The Moonrays, Rocky's Bar & Grill
Will Bennett & The Tells/Austin Lucas/Jack Droppers, Tip Top Deluxe Bar & Grill
Fled Five, River City Saloon
Sandra Effert/Snooze Cycle, Creston Brewery
Moto/Head/The Extra Texture, 741
Oregon Dreamchild, The Score Restaurant & Sports Bar
Borrowed Time, Grand Woods Lounge
In The Blue, Village Inn
Lighting Matches, Bier Distillery, Belmont
Outbreak, Shots On The River, Belmont
Barenaked 90s, Pete's Tavern, Byron Center
Alpenhorns, Cedar Springs Brewing Company, Cedar Springs
Messin' Around, Woody's Press Box, Wyoming
Gabrial James, Castle Brewing Co., Greenville
Sean McDaniel, Barrel Room @ Saugatuck Brewing Co., Douglas
Greg Kobylenski, Our Brewing, Holland
The Factory, Itty Bitty Bar, Holland
Isaac Ryder Band, New Holland Brewing's Pub On 8th, Holland
Dr. Joel, On the Patio @ New Holland Brewing, Holland
Sweet Lou & the Savages, Boatwerks Waterfront Restaurant, Holland
Randy Johnson, Sandy Point Beach House, West Olive
Tony Reynolds, Portobello, Grand Haven
The Russ Brothers, Grand Armory Brewing, Grand Haven
Headphone Disco, Seven Steps Up, Spring Lake
Coty Bouchard/Trilogy, Jack's Waterfront Bistro + Bar, Spring Lake
Mary Rademacher Reed, 18th Amendment Spirits Co., Muskegon
Upcoast Kin, Dockers, Muskegon
Big Cadillac/Wayland/Blue Oyster Cult, Sandy Corley Memorial Run (benefit for Johnson Family Cancer Center, Muskegon), Double JJ Ranch, Rothbury
Sophistafunk, The Mitten Bar, Ludington
Everett Domeier/Union Guns, Gun Lake Casino, Wayland
FrankenGarry, McDuff's Bar & Grille, Wayland
The Insiders (Tom Petty tribute), Bell's Eccentric Cafe Outdoor Beer Garden, Kalamazoo
Double Strung, Summer Concert Series, Hopcat, Kalamazoo
Skyking/Minor Element/Chirp, Louie's Trophy House, Kalamazoo
Jake Simmons & the Little Ghosts/The Mushmen/New Architects/Dance Contraption, Old Dog Tavern, Kalamazoo
Seventh Son, The Union Cabaret & Grille, Kalamazoo
Texas King/Really From/Fat Dutch/Nothing New, Shakespeare's Pub Lower Level, Kalamazoo
The Birdseed Salesmen/Helen Yee, Martini's, Kalamazoo
Edye Evans Hyde Trio with Terry Lower, Clara's On The River, Battle Creek
Barefoot Blond, JB's Whiskey Creek, Springfield
Janelle & the Gentlemen, The Livery, Benton Harbor
The Original Chicago Blues All-Stars, Acorn Theater, Three Oaks
The Beach Boys, Silver Creek Event Center, Four Winds Casino, New Buffalo
Sophistifunk, The Mitten Bar, Ludington
The Crane Wives, Lake Ann Brewing Co., Lake Ann
Saturday, July 28
Ice Cube featuring N.W.A./Tha Dog Pound/AMG, Van Andel Arena
Erica Mena/Christian Keyes: Caribbean Summer Jam, 20 Monroe Live
Joe Marcinek, Founders Brewing Company
The Struts/Badflower, Elevation under The Intersection
The Gorgeous Oranges (formerly Wala Gum)/Suzies/Lazy Genius/The Zannies, The Pyramid Scheme
Decades, River City Saloon
Astro Jackson, Back Forty Saloon
Bad Jams, Flanagan's Irish Pub
Spark Joy Music, Rocky's Bar & Grill
The Hat Madder/Pharoin/Bet On Rats/Elroy Meltzer, 741
Black Note Graffitti/Konrad Twitty Band/UTO, Mulligan's Pub
Azz Izz, Billy's Lounge
The Factory, The Score Restaurant & Sports Bar
Anthony Bastille, Grand Woods Lounge
Randy Marsh Trio, Mixology @ JW Marriott
Scott Veenstra, Rendezvous Lounge @ Amway Grand Plaza Hotel
August, Brass Ring Brewing
John And Tamara, Bier Distillery, Belmont
The Fast Hands Band, Shots On The River, Belmont
John Shea, Noto's, Cascade
Rogue Fraternity, Rockford Brewing Co., Rockford
Jared Knox Band, Woody's Press Box, Wyoming
On Edge Band, Castle Brewing Co., Greenville
Fremont John, Pub @ Saugatuck Brewing Co., Douglas
Double Nickel, Tripelroot, Zeeland
Tim Johnson & Co., Portobello, Grand Haven
Jetts: Christmas In July Party, Grand Armory Brewing, Grand Haven
The Insiders (Tom Petty tribute), Seven Steps Up, Spring Lake
Trilogy/Steve Spees, Jack's Waterfront Bistro + Bar, Spring Lake
All In, Itty Bitty Bar, Holland
Acoustic Waves, Boatwerks Waterfront Restaurant, Holland
Hot Rocks, Park Theatre, Holland
Union Guns, Dockers, Muskegon
Two Dudes In Flip Flops, Pigeon Hill Brewing Co., Muskegon
Drift Lifted/The Mud Sons, Unruly Brewing Co., Muskegon
In Crimson/Derek St. Homes (formerly of Ted Nugent's band)/Cinderella's Tom Kiefer, Sandy Corley Memorial Run (benefit for Johnson Family Cancer Center, Muskegon), Double JJ Ranch, Rothbury
Project 90, Gentlemen Jack's, Fennville
John Sanger/Pop Cult, Gun Lake Casino, Wayland
The Red Sea Pedestrians/The Kaitlyn Rose Band, Bell's Eccentric Cafe Back Room, Kalamazoo
Ed & Molly Schief, Summer Concert Series, Hopcat, Kalamazoo
The Birdseed Salesmen, Martini's, Kalamazoo
The Wrap/DJ Deathbong/Another Mans Trash, Louie's Trophy House, Kalamazoo
The Leadfoot Band, Round Barn Winery Distillery Brewery, Baroda
The Crane Wives, The Filling Station, Traverse City
Funky Butt Brass Band, Lavender Hill Farm, Boyne City
SOLD OUT Sara Evans, Great Lakes Center For The Arts, Bay Harbor
Sunday, July 29
Greg Miller (10 a.m.), Sunday Brunch, JW Marriott
River North (11 a.m.), Jazz Brunch, The Old Goat
SOLD OUT Air Supply, Frederik Meijer Gardens & Sculpture Park Amphitheater
Against Me!/Speedy Ortiz/Typesetter, The Pyramid Scheme
Randy Marsh & Friends, SpeakEZ Lounge
Robin Connell & Jim Cooper, Harmony Hall
Revival 80s Dance Party, Billy's Lounge
Decades, The Score Restaurant & Sports Bar
Jack Leaver, Cedar Springs Brewing Company, Cedar Springs
Elroy Meltzer, LowellArts House Concert, Lowell
Root Doctor, Dockers, Muskegon
George Gregory (8 p.m.), International Carillon Concert Series, Allendale Campus, Grand Valley State University
Lew Russ, Jack's Waterfront Bistro + Bar, Spring Lake
Dueling Pianos, Lolo's Bar & Grill, Holland
Kevin Murphy (1 p.m.)/Carter Lezman, Boatwerks Waterfront Restaurant, Holland
Coty Bouchard, Gun Lake Casino, Wayland
Greta Pope & The Spaniels Forever: Motown, Acorn Theater, Three Oaks
Anderlik, Otto & Church/Fox Crossing String Band, Round Barn Winery Distillery Brewery, Baroda
Monday, July 30
John Shea Trio, Rockwell Republic
BassBin: We Jack/Low Steppa, Billy's Lounge
Brad Fritcher's Moods, Long Road Distillers
Peghead, The Score Restaurant & Sports Bar
Don Middlebrook, Boatwerks Waterfront Restaurant, Holland
JMM Jazz, Big Lake Brewing, Holland
Jazz Jam, What Not Inn, Fennville
Mark Sala, Gun Lake Casino, Wayland
Tuesday, July 31
The Sword/UME, Elevation under The Intersection
Joywave/Grandson/The Demos, The Pyramid Scheme
131 Band, The Score Restaurant & Sports Bar
Jack Leaver, Rogue River Tavern, Rockford
Take Three Jazz Ensemble, Grand Theater Bar, Grand Haven
Pieces Of Work, Boatwerks Waterfront Restaurant, Holland
Brandon Ward, Gun Lake Casino, Wayland
Flynt Flossie/Turoquoise Jeep, Bell's Eccentric Cafe Back Room, Kalamazoo
Tuesday Night Jazz Jam, Rupert's Brew House, Kalamazoo
Wednesday, Aug. 1
Jack Leaver & Friends, Local Spins Wednesday @ SpeakEZ Lounge
SOLD OUT Styx, Frederik Meijer Gardens & Sculpture Park Amphitheater
Save Face/Prince Daddy & The Hyena/Tim./EyeCandy, The Pyramid Scheme
Jennifer Westwood and the Handsome Devils: Block Party, Garage Bar & Grill
Blue Billy Goats, Rocky's Bar & Grill
Electric Tuna, The Score Restaurant & Sports Bar
The Carl Webb Band, Cedar Springs Brewing Co., Cedar Springs
Matt Gabriel, Boatwerks Waterfront Restaurant, Holland
Blue Veins Blues Jams, Shakespeare's Pub Lower Level, Kalamazoo
Thursday, Aug. 2
SOLD OUT Melvins/Jon Spencer, The Pyramid Scheme
Campdogzz, Founders Brewing Company
Kasondra Rose, One Trick Pony
Laura Bennett & Chris Corey, Zeppelin Lounge @ New Holland Brewing's The Knickerbocker
Nadim Azzam/The Hacky Turtles, Rocky's Bar & Grill
McKinley James & Dick Chiclet, Tip Top Deluxe Bar & Grill
City Folk/Michael Paul Brennan/Whole Milk, Mulligan's Pub
Trilogy, The Score Restaurant & Sports Bar
Tito Puente Jr., Grand Rapids Pops, Cannonsburg Ski Area, Cannonsburg
Gabriel James, Rockford Brewing Co., Rockford
Palomino Blonde, Castle Brewing Co., Greenville
The Porters, Plainfield Township Branch, Kent District Library
Tony Halchack, Riverside Grille, Rockford
The Adams Family Band, Mary Rad & Mark Kahny, Grand Lady Riverboat, Jenison
Michael Brooks, Boatwerks Waterfront Restaurant, Holland
Hope College Jazz Faculty, Sandy Point Beach House, West Olive
Greg Martin, Portobello, Grand Haven
Chris & Andy, Grand Armory Brewing, Grand Haven
Pat McGee, Seven Steps Up, Spring Lake
Two Dudes In Flip Flops, Jack's Waterfront Bistro + Bar, Spring Lake
Gaelic Storm, Bell's Eccentric Cafe Back Room, Kalamazoo
Henry Rensch & the HR Department, Rupert's Brew House, Kalamazoo
Megan Dooley (4 p.m.)/Typo (7 p.m.)/Fool House (9 p.m.): Kalamazoo Ribfest, Arcadia Creek Festival Place, Kalamazoo (Aug. 2-4)
REHM (album release), The Union Cabaret & Grille, Kalamazoo
Bobaflex/Kirra, The Music Factory, Battle Creek
The Drew Hale Band/Jake Allen, Great Lakes Center For The Arts, Bay Harbor
Friday, Aug. 3
Weekend Comeback, H.O.M.E. At The B.O.B.
Ben Folds/Mid-Life Crisis/Grand Rapids Pops, Cannonsburg Ski Area, Cannonsburg
Yelawolf/Waylon & Willie (Struggle Jennings/Jelly Roll), The Intersection
Faren Strnad/Kar Pow/Ghost Toast/Jowens, The Mint below The Intersection
Antighost/The Skinny Limbs/Silver Age/The Pretty Okay, The Pyramid Scheme
Acoustic Waves, CitySen Lounge @ CityFlats Hotel
Grupo: Latin Soul, Creston Brewery
Zac Wilkerson, Tip Top Deluxe Bar & Grill
Kingdom Of Ends/Ozenza/Tiny Tree, Mulligan's Pub
Big Foot Buffalo/Lazara, Billy's Lounge
Haz Mat Live Tech/PJ da DJ: First Friday, Linc Up
Rip VanRipper/Wild Savages/Cloud Catcher, 741
Nordy, Beer Garden @ New Holland Brewing's The Knickerbocker
Sweet J Band, The Score Restaurant & Sports Bar
Mix Pack, Grand Woods Lounge
Azz Izz, Shots On The River, Belmont
The Moonrays, Rockford Brewing Co., Rockford
Trilogy, Castle Brewing Co., Greenville
Jimmy Hazard/Day Sleeper, Everything Falls Apart Record Shoppe, Greenville
Tony Reynolds, Portobello, Grand Haven
Marlane Lewis, Grand Armory Brewing, Grand Haven
Palomino Blonde, The Pipeline Smokehouse & Bar, West Olive
Pretty Rage, Itty Bitty Bar, Holland
Keith Scott, On the Patio @ New Holland Brewing's Pub on 8th, Holland
Matt Hanegraaff & Tony Bakker, Boatwerks Waterfront Restaurant, Holland
Palomino Blonde, The Pipeline Smokehouse and Bar, West Olive
Brad Fritcher's MOODS, 18th Amendment Spirits Co., Muskegon
Project 90, Mibar, Muskegon (Aug. 3-4)
Emily Joyce, Dockers, Muskegon
Plain Jane Glory, Pigeon Hill Brewing Company, Muskegon
Melodime, The Mitten Bar, Ludington
Kitty Whampus, Lucky's Roadhouse, Wayland (Aug. 3-4)
Jake Simmons & the Little Ghosts (5:30 p.m.)/Hairmania (7:30 p.m.)/Lita Ford (9:30 p.m.): Kalamazoo Ribfest, Arcadia Creek Festival Place, Kalamazoo (Aug. 2-4)
The Dacia Bridges Project, Summer Concert Series, Hopcat, Kalamazoo
Psyntimental/The Other Guys/TBA Pro, Papa Pete's, Kalamazoo
Frontier Ruckus, Old Dog Tavern, Kalamazoo
Aaron Wright with All Heart/Darcy Wilkin, Martini's, Kalamazoo
SOLD OUT Reba McEntire, Firekeepers Casino, Battle Creek
Hatezero/See This Through/Humend/Humanity Level/Far Away, The Music Factory, Battle Creek
Erika Sherry, JB's Whiskey Creek, Springfield
May Erlewine, The Livery, Benton Harbor
Ricky Waltson, Plank's Tavern On The Water, St. Joseph
Todd Michael Ban, Czar's 505, St. Joseph
Matthew Morrison, Great Lakes Center For The Arts, Bay Harbor
Saturday, Aug. 4
Prism Pride Party, 20 Monroe Live
An Dro, Harmony Hall
Dirt Chili/Death Abides/S.L.U.G., The Stache @ The Intersection
Emma Loo and Sam/Cranapple/Chris Gill & the Fins, Rocky's Bar & Grill
The Quirk/When Particles Collide/Joe & the West Side Orchestra/Talk Radio, 741
The Barroom Billies/Colton Snuffer & the Dead Horsemen, Mulligan's Pub
Andrew Brown & Friends, The Old Goat
Weekend Comeback, The Score Restaurant & Sports Bar
Azz Izz, Shots On The River, Belmont
Paradise Outlaw, Rockford Brewing Co., Rockford
Wonderlush, Woody's Press Box, Wyoming
Blackfront Ink, Everything Falls Apart Record Shoppe, Greenville
Delilah DeWylde/Fauxgrass/Roosevelt Diggs: Third Anniversary Party, Trail Point Brewing, Allendale
Derek Winter Band, Castle Brewing Co., Greenville
Olivia Mainville & Brandon James, Tripelroot, Zeeland
Decades, Lolo's Bar & Grill, Holland
Elton Rohn, Park Theatre, Holland
Decades, Itty Bitty Bar, Holland
Big Brother Jon, On the Patio @ New Holland Brewing's Pub on 8th, Holland
Acoustic Waves, Boatwerks Waterfront Restaurant, Holland
As Am I/Shiny Red Nothing/AMT/Ben Sluiter/Naomi Wildcat Ash: Be Conscious Studio, Great Legs Winery Brewery Distillery, Holland
Bone Jugs, Virtue Cider, Fennville
One Love Reggae Band, Sandy Point Beach House, West Olive
Tim Johnson & Co., Portobello, Grand Haven
Grant Teeple Trio, Grand Armory Brewing, Grand Haven
Project 90, Mibar, Muskegon (Aug. 3-4)
Feel Good Party Band, Dockers, Muskegon
Sandi Patty, Dogwood Center for Performing Arts, Fremont
Kitty Whampus, Lucky's Roadhouse, Wayland (Aug. 3-4)
Kalamazoo Academy of Rock (11 a.m.)/Pillar To Post (4 p.m.)/DC-90 (5:30 p.m.)/The Breakfast Club (7:30 p.m.)/Survivor (9:30 p.m.): Kalamazoo Ribfest, Arcadia Creek Festival Place, Kalamazoo (Aug. 2-4)
3 Doors Down/Collective Soul/Soul Asylum, Wings Event Center, Kalamazoo
Echoes Of Pink Floyd, Bell's Eccentric Cafe Outdoor Beer Garden Concert, Kalamazoo
Dede and the Dream, Summer Concert Series, Hopcat, Kalamazoo
Moonshine & Wine, Louie's Trophy House, Kalamazoo
Lisa Can't Sing wsg DJ Brown, Old Dog Tavern, Kalamazoo
Bass Takeover, Papa Pete's, Kalamazoo
Aaron Wright with All Heart/Darcy Wilkin, Martini's, Kalamazoo
Tantric/Shallow Side, The Music Factory, Battle Creek
The Chicago Experience/Dina Bach, Acorn Theater, Three Oaks
Winnow, The Livery, Benton Harbor
Southern Drawl Band, Czar's 505, St. Joseph
Jake Mack Music/Steadfast, Round Barn Winery Distillery Brewery, Baroda
The Alley Cats, Lavender Hill Farm, Boyne City (Aug. 4-5)
May Erlewine/Michigan Rattlers/Paddlebots: Short's Fest 2018, Short's Brewing, Elk Rapids
Sunday, Aug. 5
Sunny Sweeney & Ward Davis/Tennessee Jet, The Stache inside The Intersection
The Moxie Strings/Mark Lavengood: Kent District Library's SuperPartyWonderDay, The Meadows @ Millennium Park
Kevin Murphy, Creston Brewery
Three's A Crowd, The Score Restaurant & Sports Bar
Jim Spalink, Cedar Springs Brewing Company, Cedar Springs
Sally Harwood (8 p.m.), International Carillon Concert Series, Allendale Campus, Grand Valley State University
Cheap Dates, Lolo's Bar & Grill, Holland
Randy Heidema (1 p.m.)/Macy Krew (5 p.m.), Boatwerks Waterfront Restaurant, Holland
The Swinging Stem Cells, Dockers, Muskegon
El Escapado/Three Elder Gods/Rock N Roll Badguys/Alien Dogs, Louie's Trophy House, Kalamazoo
The Alley Cats, Lavender Hill Farm, Boyne City (Aug. 4-5)
Robert Rolfe Fredderson/Benedict DollyRockers, Old Dog Tavern, Kalamazoo
Brian Allison Music/Erik Donner, Round Barn Winery Distillery Brewery, Baroda
Copyright 2018, Spins on Music LLC