On the heels of dizzybird records' launch last year, Hot Capicola Records seeks to pump up the profile of local artists. The label hosts Lady Ace Boogie's LP-release party at The Pyramid Scheme Saturday.
Luke Schmidt believes Grand Rapids' burgeoning music scene is on the brink of a renaissance, akin to the thriving environments found in Raleigh, N.C., Athens, Ga., and Austin, Texas.
Support our coverage of
West Michigan's music scene
"There's no reason why Grand Rapids shouldn't be that way," he says. "It feels like it's on the cusp of blowing up bigger."
In large part, that's why Schmidt and JP Pinckney have formed Hot Capicola Records, one of Grand Rapids' newest record labels aimed at bolstering the city's indie music scene.
"I was away for a few years and came back and was surprised how much more there was to do here for young people and older people who are interested in doing things other than sitting and watching TV," he says.
"A lot of people are staying now and a lot of people are moving to Grand Rapids to start up things. I want the music scene to reflect that, too, and we wanted to get in on the ground floor. There have been some small labels here for a while, but it's a matter of building up the scene recognition on a bigger scale."
For Hot Capicola, that drive to build up the scene officially starts at 8:30 p.m. Saturday when the label's first artist, hip hop's Lady Ace Boogie, releases her new "Feel Good Music" album on vinyl and CD at The Pyramid Scheme, joined by other rising West Michigan performers Convotronics, Ghost Heart, Mavericks & Monarchs and DJ Dean Martian. Get tickets and details online at pyramidschemebar.com.
The debut follows on the heels of another indie record label launch that took place last October at The Pyramid Scheme: Grand Rapids' dizzybird records, spearheaded by owners Nicole LaRae and Brian Hoekstra, who were inspired to tout the city's much-ballyhooed garage-rock heroes Heaters.
"Dizzybird is doing awesome with the garage-rock thing," raves Schmidt, who says while Hot Capicola's first couple of signings – Lady Ace Boogie and Convotronics – are hip hop artists, they're actually interested in assisting artists in all genres.
"We're supporters of what they're doing. It's good for the whole scene if we all work together. It doesn't need to be competition. It will help everybody (in Grand Rapids music scene), in my humble opinion."
For her part, Lady Ace Boogie, aka Linda Tellis, was impressed by the passion that Schmidt and Pinckney brought to the table. Although her new album already was recorded, Hot Capicola helped finance the mastering of the recording, production of a video and the pressing of vinyl copies, along with promoting its release.
CONTAGIOUS DRIVE, PASSION AND ENTHUSIASM FOR LOCAL ARTISTS
"These guys aren't your typical, 'Hey, I want to sign you' guys. Their vision for the music scene in Grand Rapids surpasses anything I have come across," she says. "Their professionalism is admirable and their drive is contagious. They understand why I do what I do, and they just want to be part of it."
The same can be said for LaRae and Hoekstra's enthusiasm for "fuzzy, catchy, dreamy garage rock" and their desire to see some talented Grand Rapids bands thrive with help from dizzybird records. As a result, Heaters' "Solstice" EP on dizzybird has drawn adulation from websites and critics across the country. The label also has signed dream pop's Dear Tracks and recently released a project by Atlanta psychedelic garage-rock band Gringo Star.
"The band Heaters was my motivation. The first time I saw them perform at a basement show, I thought their sound was brilliant, it blew me away," LaRae recalls.
"Brian and I had always toyed with the idea of starting a label, so when Heaters' music first hit me, I knew we had to reach out to them. And we did. Their 10-inch was our first release, and it will always be so very special to us. The musical talent in Grand Rapids is incredible and growing exponentially, and we want to be a part of that where ever we might fit."
PLENTY OF 'CREATIVE ARTISTS LOOKING TO EXTEND THEIR REACH'
Adds Hoekstra: "There are a lot of creative bands/artists looking to extend their reach outside of The Mitten. Grand Rapids is this exciting, bubbling place, filled with enthusiasm on any given night. … Whether or not our methods are conventional, our aim is true, and there is real opportunity for exposure for all the dizzybirds out there."
The formation of these small, ultra-enthusiastic Grand Rapids labels represents a New Millennium approach to boosting the music scene and giving artists – many of whom have been forced to adopt a do-it-yourself methodology – a helping hand on the business end of their art. It's not just about releasing an album.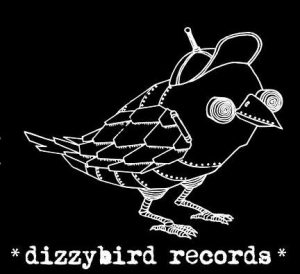 "Labels now are not only putting out the physical product, many offer digital distribution, artist management, booking, marketing. All of that equals support," says LaRae. "You'd think the first priority would be to sell the records, but that's just a bonus to the entire process of backing something you love and enjoy."
Hoekstra calls it the "get by with a little help from my friends" model, which means everything from scouting for new bands at festivals and conferences to getting the vinyl product into stores.
Hot Capicola also embraces this "all-inclusive" label philosophy, something it describes as "a full spectrum artist representation company."
"We just want to put out good music and put it in as many hands as possible," says Schmidt, noting Hot Capicola has also signed DJ Dean Martian to its ranks. "Get it placed in TV shows and commercials and movies. We also manage the artists we're choosing to work with. It's all in one. We're combining several arms on a small scale."
DOING WHAT IT TAKES TO BUILD AWARENESS OF GRAND RAPIDS' MUSIC SCENE
It's business with a personal touch, whether helping design T-shirts or driving to New Jersey to pick up vinyl copies of an artist's albums if necessary to get them there in time for a performance.
It's also about "bringing awareness to the Grand Rapids scene in general, not just our artists or specific albums. I want to bring some of the industry's attention to what's going on here because there is a lot of talent … in many different genres."
For Hot Capicola, that starts on Saturday with sets by indie-rock and hip hop acts who represent an impressive slice of West Michigan talent, culminating in release of a 14-track album by Lady Ace Boogie that she describes as "honest, empowering" and one that she hopes "people of all races, genders, cultures and ages can relate to."
FINDING SUCCESS FOR BANDS, LABELS 'WITH INTEGRITY'
Of course, building a new label with lofty ambitions takes money and resources, especially when the venture is spearheaded by a former touring musician with a business degree who works at Harmony Brewing by day (Schmidt) and a Gordon Food Service employee who Schmidt describes as "the biggest music nerd I've ever met in my life" (Pinckney).
This led Hot Capicola to launch a crowd-funding campaign on indiegogo.com in December, with a goal of raising $50,000 to help the label "put out fantastic music from special people." Details about that campaign online here.
The label's existing financial limitations mean not adding too many artists too fast.
"We need to have the resources and foundation in place to help them or it's not going to be worth anybody's time and trouble," Schmidt says. "It has to be sound business for everybody. We think business and art can meet in the middle and be profitable for everybody if it's done with integrity."
LaRae and Hoekstra say artists and audiences appreciate the caring, gut-level support that a small label such as dizzybird can offer West Michigan bands.
"It's been really beautiful," says LaRae, who also works for The Pyramid Scheme and WYCE-FM. "We have received so many requests from local bands and we just need there to be more hours in the day so can listen to everything and respond to all emails."
Hoekstra points to "so much love" expressed at the jam-packed dizzybirds release party.
"It's motivating. It feels really good that others can see that we really mean well," he says. "For someone in Beaverton, Ore., to reach out and order the Heaters' 10-inch, it means that we are a part of something that's resonating."
Copyright 2015, Spins on Music LLC