This July roundup of new West Michigan releases covers fresh entries in rock, jazz, pop, folk and Western swing. Check out the reviews; listen to tracks from each artist.
Support our coverage of
West Michigan's music scene
We've said it before and it still holds true: Michigan bands and solo artists have had the rug pulled out from under their touring and live performances due to the coronavirus pandemic, but it hasn't slowed their output of new music.
The proof comes with yet another roundup of new releases showcased here – from an entirely solo project recorded during the lockdown to a hard-rocking gem from a Kalamazoo fave to a surprisingly successful Western swing collection.
Check out the reviews and listen to tracks from each of the featured artists.
---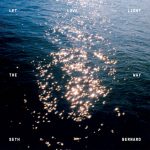 Seth Bernard
"Let Love Light the Way"
What Stands Out: Michigan music veteran Seth Bernard continues his thoughtful, contemplative art form with his latest release, recorded in solo fashion during the COVID-19 lockdown. With one foot still firmly planted in the ideals of folk music, Bernard takes a small but exploratory step into the realm of new sonic elements. Beginning with the breezy tune "Keep Waking Up," an encouraging ode settles on the ears with a drum loop and melodically intricate acoustic guitar work. The title track follows, continuing on with a lo-fi drum machine and a hopeful refrain. It feels like Bernard is having a conversation through time and space with a gentle tone that echoes a bit of Tom Petty. A tinge of eclectic guitar swoops in at times to counter the steady guitar strums and a surprise saxophone drives the song home with luxurious riffs. Later on, "All This Time" provides a foot-tapping number with one-liners that could be applied as sage advice for current events, like "keeping your cool in times of calamity." Perhaps the strongest track, compositionally and lyrically is "2020 Vision (Big Love)" with its prophetic words of change and melodic keys that dance in a cloak of tremolo. Closing this Earthwork Music release is the tender "When You Leave Home." Bernard's voice shines here just a cut above a mellow finger-picked guitar and not much else – a warm and fitting send-off, both for the song's characters and the listener.
Digging Deeper: Gentle and sparse, Bernard does a lot with a little on "Let Love Light the Way." He employs mostly acoustic guitar with a few drum machines and subtle melodic layers. The song structures, writing style and instrumentals are all spot-on. If any critique could be made, it's only that on a few of the tracks the acoustic guitars can sound a bit dry, longing for a little more warmth and resonance. Everything else fits like a well-loved leather boot and the record is a cohesive, intimate listen that provokes a thoughtful response to its heartfelt calls to action.
Perfect For: Sipping sunshine on the front porch; counting down the days to a quarantine summer; daydreaming over morning coffee. – Ricky Olmos
Website: samuelsethbernard.com
Listen: "When You Leave Home"

---

Ttypes + PAWL
"Motel"
What stands out: This collaborative project is the result of 10 years' worth of creative effort by brothers Paul and Tim Krauss, aka PAWL and ttypes. "Motel" is a concept album that reflects on the brothers' childhood home, which was built into the back of a 1950s-style roadside motel. The project tackles nostalgia, innocence and coming of age in the form of Brit-Pop, indie pop and New Millennium indie/alternative rock. The songs are showcased in a split-screen style, mashing tracks by ttypes against PAWL's contributions. The resulting album is a joyful and well-produced effort that nicely balances the complementary talents of these two brothers.
Digging Deeper: There are no shortage of gems to be found on this record, but even among such consistently solid material, there are a few highlights that deserve recognition. PAWL's "Small Town" channels the cheeky and narrative stylings of Ben Folds as it reflects on the past. Later, ttypes' "Jealousy" tackles the subject of a broken relationship and brings with it some delightfully punchy guitar riffs. "1924" is another clear standout, channeling the bounce and pop sensibility of The New Pornographers for one of the brightest and catchiest songs on the album.
Perfect for: Fans of Belle & Sebastian, Ben Folds and Ted Leo. – Devin Dely
Website: http://ttttypes.bandcamp.com/album/motel
Listen: "1924"

---

Amy Love
"Tender Hearted"
What Stands Out: Singer-songwriter Amy Love's aesthetic is subtle, sensitive and sensational, and is suavely put on display through her first EP, "Tender Hearted." The Grand Rapids-based artist handles folk with a delicate touch, striking a balance between her flowing French and soulful American influences. Love's grass-roots songwriting speaks for itself in two languages, but her mastery of charming chord progressions pairs with pulsating drums to create a wholesome blossom of sound.
Digging Deeper: The EP's opener, "Astronaut," really captures the essence of not only "Tender Hearted," but Love's style. Her lyricism is intentional and personal, which is ushered by an emotional delivery through Love's vibrato-laden voice. The instrumental has an ebb and flow to it, mimicking the moon that Love says she wants to explore: dreamy by metaphor, but tangible through the beautiful reality of her writing. "Tu étais" has the same impact, but exclusively in French, forcing English-speaking listeners to appreciate how much storytelling Love is capable of through her vocal performance and instrumentation. The graceful swelling of strings and dynamic growth plays with the sincere reflection on time before settling as Love comes to peace with her inner child.
Perfect For: Fruit picking and pensive pondering as the day breaks. – Nick Moran
Website: https://www.amylovemusic.com/
Listen: "Astronaut"

---

Hayes Griffin
"Midwestern Swing"
What Stands Out: Grand Rapids singer and instrumentalist Hayes Griffin's debut solo album, "Midwestern Swing," is an exciting foray into the world of classic swing and country music. Targeting the sound of the 1930s, '40s and '50s, "Midwestern Swing" is a grab bag of compositions by Hayes and Quinn Griffin and "deep cut" tracks by prominent songwriters of a bygone era, including Cindy Walker and Joe Gibson. While the style and sound of vintage swing music are in clear focus, the mixes sound modern and lush, begging to be listened to on a great set of speakers or headphones. From the outset of Don Reno and Red Smiley's "Cruel Love," it's clear there's a deep reverence for a more toe-tappy era of popular music.
Digging Deeper: Hayes Griffin's studied guitar work is at the center of the album, with reverb-drenched electric leads and jump blues-inspired acoustic rhythms. Griffin utilizes his Fauxgrass bandmates Tim McKay and Jeffrey Niemeier to fill out the songs with similarly era-informed bass and fiddle work. Steppin' In It's Joe Wilson delivers a gorgeously off-kilter lap steel performance on "Standale Stomp." Griffin's original compositions – the cheeky and melancholy "Losing Tread" in particular– perfectly complement the cover songs, making it tough to distinguish between the two.
Perfect For: Pulling weeds with a cold glass of iced tea nearby. – Devin Anderson
Website: https://www.hayesgriffin.com/
Listen: "I Hear You Talkin'"

---

BoneHawk
"Iron Mountain"
What Stands Out: It's grooves, riffs and guitarmonies galore for Kalamazoo's BoneHawk on its new album, "Iron Mountain." Fifty years of hard rock and metal influences live in these tracks, ranging from the overdriven likes of Thin Lizzy and Black Sabbath to Mastodon. While the album is quite heavy and thick with esoteric, mystical lyrics, "Iron Mountain" never loses sight of real musicality. Whether you're hearing the colorful guitar riffs or anthemic chorus on a song such as "Thunder Child," melody is always in the driver's seat (albeit with the gas and kick drum pedals to the floor).
Digging Deeper: There's hardly a moment's rest on "Iron Mountain." These fast, aggressive performances are captured brilliantly by Mike Roche of Kalamazoo's Broadside Productions. Every carefully placed part has room to be heard, like on "Wildfire," where Matt Smith's bass line grooves "on and on," providing a melodic bedrock for the song. BoneHawk stretches out the most on the album's delightfully sludgy closing track, "Lake of Clouds," which for eight minutes induces that glorious "sour apple face" any metalhead would gladly wear with pride.
Perfect For: A highly alert, masked speed walk through the grocery store. – Devin Anderson
Website: https://www.bonehawkriffs.com/
Listen: "Wildfire"

---

Ian Thompson
"Research In Development"
What stands out: Ian Thompson's tasteful and refined bass grooves have been gracing the Grand Rapids scene for quite some time, but the bassist had not released material under his own name until this year's "Research In Development." Accompanied by the talents of Dutcher Snedeker on keyboards, Nathan Coles on drums and Joshua Dreyer on percussion, Thompson and company certainly make themselves heard on this debut. Over the course of six tracks, they manage to craft a wide variety of musical landscapes and instrumental improvisations that are just structured enough to be memorable.
Digging Deeper: "Research In Development" is an ambitious debut that provides a glimpse into Thompson's artistry and approach to making music. There's a lot of variety here, and whether the listener is in the mood for the laid-back repetition of "Grandpa's Toy Train Set" or the anxious noodling of "Sexy Selfie," there's something here to enjoy. All in all, this feels like the first page in an exciting new chapter in Thompson's career.
Perfect For: Fans of jazz, lo-fi hip-hop and jazz fusion. – Devin Dely
Website: https://m.facebook.com/ianthompsonbassist/
Listen: "Sexy Selfie"


Copyright 2020, Spins on Music LLC