Odesza starts the week with a sold-out show and there's more: The Ragbirds, Kerosene Stars, Brubeck Brothers, The Contenders, The Krank Daddies, Conklin Ceili Band and a Simon & Garfunkel tribute.
THE BIG LIST: Nov. 13-19
For an expanded list of upcoming shows at West Michigan venues, check out The REALLY Big List at Local Spins. Planning a music festival for 2018? Have a holiday show you'd like to highlight? Have concert listings you think deserve to be spotlighted? Email date, time, ticket prices, location and details to liz@localspins.com.
LOCAL SPINS WEDNESDAY:
KEROSENE STARS
ERIC ENGBLADE
When: 8 p.m. Wednesday
Admission: Free
Where: SpeakEZ Lounge, Grand Rapids
Chicago's Kerosene Stars are described by Chicago Reader as a "smart unpretentious Beatles-loving group with a sure hand for hooks" and playing "perfect pop." Be there at SpeakEZ Lounge when the band makes its Local Spins Wednesdays debut. (And catch a preview of Kerosene Stars at 3:30 p.m. Wednesday on WYCE 88.1 FM.)
The Eric Engblade Trio, meanwhile, is led by a multi-instrumentalist, singer and songwriter who's long been an in-demand musician across West Michigan. And when he does his own thing, Engblade creates a truly infectious blend of bluegrass, Americana, Celtic music, indie-rock and more.
Local Spins Wednesdays are presented by Local Spins, SpeakEZ Lounge and WYCE, with Michigan beer specials on tap and free parking in the lot on Monroe Avenue NW, kitty-corner from SpeakEZ.
STYX
When: 8 p.m. Wednesday
Tickets: $49.50-$99.50
Where: State Theatre, Kalamazoo
The story of Styx contains all the drama you would ever need for a binge-worthy screen series: family, friends, feuds, success, not-so-much success, break-ups, reunions, illness, death and re-birth. What a plot. This band, with roots that stretch back into 1960s Chicago, today is enticing another generation of fans enamored of its art-album big-stage brand of rock with hits such as "Lady," "Come Sail Away," "Too Much Time On My Hands" and "Mr. Roboto." Four consecutive multi-platinum albums and eight top 10 singles provides a reliable backdrop.
The band roster on The Mission tour that lands Wednesday in Kalamazoo: James "JY" Young and Tommy Shaw, lead vocals and guitar; Chuck Panozzo, bass and vocals; Todd Sucherman, drums and percussion; Lawrence Gowan, vocals and keys; and Ricky Phillips, bass, guitar and vocals. After this show, the band has two shows in Ontario before taking an extended break for the holidays. Get tickets here.
CHRISTIAN MCBRIDE
When: 7:30 p.m. Thursday
Tickets: $38
Where: St. Cecilia Music Center, Grand Rapids
Jazz bassist Christian McBride is "Bringin' It" — the name of his latest recording — to St. Cecilia Music Center on Thursday as the opening session of its Spectacular Jazz Series for the current season. A five-time Grammy winner, McBride's career has been a steady foray into jazz, and he's also performed with musicians ranging from Paul McCartney to Bruce Hornsby to James Brown. He hosts "The Lowdown: Conversations With Christian" on Sirius XM Radio and "Jazz Night In America" on NPR. He's been called the premier bassist of his generation and also is a composer, arranger and educator.
For another $15, add the pre-show reception. This evening promises to be a real treat for Grand Rapids jazz lovers, and good tickets in the recently refurbished Royce Auditorium are remaining as of Monday, online here.
INTERNATIONAL WINE, BEER & FOOD FESTIVAL:
MELOPHOBIX, VALENTIGER
STEVE HILGER, JAKE & JIMMY BAND
When: 5-10 p.m. Thursday, 4-10 p.m. Friday
1-10 p.m. Saturday
Tickets: $15 Thursday, $20 Friday, Saturday
$40 three-day pass
Where: DeVos Place, 303 Monroe Ave. NW, Grand Rapids
LOCAL SPINS TICKET GIVEAWAY: Congratulations to readers Amanda Sikkema, Gary Rasmussen, Cindy Hammond and Steve Middendorp. They were the first four people to email john@localspins.com with "WINE, BEER, FOOD" in the message field and each won a pair of tickets good for one-day entrance to the festival at DeVos Place. Check The Big List Concert Guide every week for your chance to win event tickets.
In its 10th year at DeVos Place in downtown Grand Rapids, Michigan's "premier tasting event" has grown "exponentially and organically" every year, according to show producer Henri Boucher of ShowSpan Inc., with 20,000-plus people expected to attend this weekend's 2017 International Wine, Beer and Food Festival. Those attendees will have a choice of sampling more than 1,800 wines, beers, ciders and spirits, with food from 25 area restaurants and live musical entertainment provided by eight local and regional acts over three days. "There's not another show in the country that gets to that level. This is a once-a-year opportunity for folks to compare for their own palate," said Boucher.
Variety is also the name of the game with the festival's music: The RendezBREW area in the Grand Gallery will feature West Michigan singer-songwriters: Sam Corbin on Thursday night, Mark Sala on Friday night, Brant Satala on Saturday afternoon and Chris Laskos on Saturday night. The Beer City Station Music Stage features The Jake & Jimmy Band on Thursday and Friday nights, with Grand Rapids pop-rock favorites Valentiger playing two long sets on Saturday.
Meanwhile, The Vineyard wine area will feature the funk and rock of Melophobix on Thursday night, The Steve Hilger Jazz Quartet on Friday night and Melophobix again on Saturday afternoon and Saturday evening. (Melophobix will play in a new location: on a balcony overlooking the wine-tasting area.) A full schedule and details online here.
DUBLOADZ, RAY VOLPE
BRIGHTSIDE, D-WREX
When: 8 p.m. Friday
Tickets: $10 first 50; $15 in advance; $20 day of show
Where: The Intersection, Grand Rapids
The Intersection will be turning up the bass with music that's "turning the dubstep world upside down."
Friday night's show features New Jersey's Dave Nardolilli, aka Dubloadz, the bass music standout who has become a quickly rising star. He is joined by the dancier music of Ray Volpe and psychedelic EDM producer Brightside, Queens native Eric Tully, whose optimistic "vision is to produce auditory art that brings people together and creates a sense of community," according to his Facebook page. Derek Zimmerman as D-Wrex rounds out the bill.
On the same night, The Stache hosts "Raise The Woof," a fund-raiser for Hearts Of Hope Dog Rescue. There will be a DJ, hors d'oeuvres, a cash bar, photo booth, and some of the canines will be attending. And at 8 p.m. Thursday, dub music EDM artist Buku is at The Stache, with Luzcid, Bread N Butter and Sesh filling out the lineup, $15. Get the lowdown at sectionlive.com.
BRUBECK BROTHERS QUARTET
When: 8 p.m. Friday
Tickets: $36 in advance; $39 day of show
Where: Saugatuck Center For The Arts, Saugatuck
When: 8 p.m. Saturday
Tickets: $24 museum members; $27 in advance; $30 at the door
Where: Dennos Museum, Traverse City
This "straight-ahead" jazz quartet is 50 percent Brubeck: Chris on bass and trombone and Dan on drums are sons of the late great jazz pianist Dave Brubeck. Rounding out the Brubeck Brothers Quartet are Mike DeMicco on guitar and Chuck Lamb on piano. All About Jazz called BBQ's music "both relaxed and expressive," and they have toured extensively across North America and Europe. The latest recording is 2012's "LifeTimes."
Tickets were still available for both shows as of Monday morning. Check here for SCA tickets; for the Traverse City show, go online here.
SIMON & GARFUNKEL LIVE IN CENTRAL PARK: REVISITED
When: 8 p.m. Friday
Tickets: $35-$40
Where: Miller Auditorium, Kalamazoo
The music of Simon & Garfunkel is beloved by millions and the 1960s duo's harmonies reached heights that have been unmatched by few acts. So when Lee Lessack and Johnny Rodgers recreate the iconic 1981 concert that drew a half-million people to Central Park, much of the audience will be singing along to to the cherished, poetic tunes.
The show promises "Mrs. Robinson," "Homeward Bound," "Scarborough Fair" and many others. The territory is well-worn and the show has been in West Michigan before, but don't let that dissuade you from a happy evening of unforgettable music. Lessack and Rodgers bring to the stage extensive and successful careers as performers, producers, composers and arrangers in the genres of cabaret, jazz and Broadway-style music. Tickets are available at the Miller Auditorium website.
THE RAGBIRDS
When: 7:30 p.m. Saturday
Tickets: $12 advance, $15 day of show
Where: Bell's Brewery Eccentric Café, Kalamazoo
With an "infectious global groove," Ann Arbor's The Ragbirds always unfurl a deliciously entertaining live set, so their return to Bell's promises to engage fans who've embraced the band's folky, rootsy and Celtic-infused music, not to mention the stage energy sparked by Erin Zindle, Randall Moore and the rest of this upbeat band.
To up the ante for this show, Moonrise Kingdom and Hired Hands Band are also on the bill. Earlier in the week, Aqueous makes a tour stop at Bell's. Get the complete lowdown at bellsbeer.com.
DESCENDENTS
MUSTARD PLUG
FRANK IERO
When: 8 p.m. Saturday
Tickets: $30-$95
Where: 20 Monroe Live, Grand Rapids
The Descendents have a long progeny of punk bands who claim they were influenced by this four-man outfit since "Milo Goes To College" was released in 1982. The line-up has ebbed and flowed over the years, but that has not lessened the appeal to now-middle aged punk fans. "There's something about this band that transcends time," Noisey (vice.com) reviewer Ryan Ritchie wrote last year. "Rather than look 'punk,' Descendents have actually been punk, eschewing all of the things bands 'should do' in favor of playing angular and often discordant pop-inspired songs…" The most recent recording is 2016's "Hypercaffium Spazzinate."
Legendary West Michigan ska band Mustard Plug is slated to heat up the audience for The Descendents' last show before a Thanksgiving break, along with Frank Iero of My Chemical Romance, who has a solo punk project known as Frank Iero and The Patience. The only question is, how big will the mosh pit eventually get? Tickets are available for this show online here.
JOSHUA DAVIS
WATCHING FOR FOXES
When: 8 p.m. Saturday
Tickets: $18
Where: The Pyramid Scheme, Grand Rapids
Traverse City singer-songwriter Joshua Davis wraps up his string of Michigan album-release shows with this appearance at The Pyramid Scheme. After earning widespread national attention during his 2015 run on NBC's "The Voice," Davis chose to take a different tack with his fourth full-length solo LP (and eighth studio album overall, counting three with Steppin In It and one with Shout Sister Shout). "The Way Back Home" was produced by Los Lobos' Steve Berlin, who has worked with artists such as R.E.M., Sheryl Crow, Faith No More, The String Cheese Incident and John Lee Hooker, and has a more polished sound than previous recordings. He'll head west on tour later this month. And tune in to Local Spins on WYCE (88.1 FM) at 11 a.m. Friday when Davis will be the special in-studio guest.
Opening Saturday's show will be Grand Rapids' own folk-rock heroes, Watching for Foxes, who are wrapping up work on a new studio album. Get details about Saturday's show at pyramidschemebar.com, where you can also get info about Friday's "AB + Complete VII Dance Party."
CONKLIN CEILI BAND: 20th ANNIVERSARY
When: 8 p.m. Saturday
Admission: Free
Where: Quinn & Tuite's Irish Pub, 1535 Plainfield Ave. NE, Grand Rapids
When it comes to Irish music, West Michigan's Conklin Ceili Band is an institution. The group – Jon Koeze, Mike Scott, Natalie Beversluis, Tom Verlin and, of course, master storyteller Mick Lane – will celebrate its 20th anniversary this weekend, firing up its fan-pleasing Celtic favorites and commemorating its many appearances over the years at festivals, in pubs and at charity events.
The night will be a special one indeed with guests Drew Nelson, Ralston Bowles, Jimmie Stagger, Jim Powell, Jim Spalink of An Dro, Lexi Schaub and The B-Side Growlers also performing. Details online here.
FRONT COUNTRY
MORGAN HANER & THE TRANSMITTERS
When: 9:30 p.m. Saturday
Admission: $5
Where: Founders Brewing, Grand Rapids
Acoustic roots, folk-pop and progressive bluegrass band Front Country has made a splash since emerging on the scene in San Francisco about six years ago. Since then, Adam Roszkiewicz, Jacob Groopman, Jeremy Darrow, Leif Karlstrom and Melody Walker have released four recordings, including the band's most recent full-length album, "Other Love Songs."
Opening the Grand Rapids show will be West Michigan singer-songwriter (and Founders sound guy) Mo Haner and his band. Get info about Saturday's show at foundersbrewing.com, where you can also find details about Thursday's free show featuring Abram Shook and Blanca Luz.
As part of its U.S. tour, Front Country also plays Bell's Brewery in Kalamazoo on Thursday night, with the Mark Lavengood Trio opening that show. Tickets are $10; details at bellsbeer.com.
THE MOXIE STRINGS
When: 2 p.m. Sunday
Admission: Free
Where: Cascade Township Branch Library, 2870 Jacksmith Ave. SE, Grand Rapids
Now, this shapes up as a terrific way to amp up a Sunday afternoon and close out a weekend.
The Moxie Strings is an immensely talented Michigan-bred acoustic trio that got its start as a Celtic phenomenon but has since gone on to blend world music, Americana, prog-rock and more into its engaging approach. Fiddler Diana Ladio, cellist Alison Lynn and percussionist Fritz McGirr proved that dynamically on their latest album, "Outlet," released in late 2016.
Get more information about this library concert online here, where you can also get details about upcoming shows featuring The Crane Wives, Red Sea Pedestrians and May Erlewine.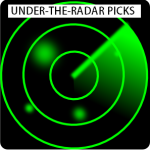 UNDER-THE-RADAR PICKS
Odesza, Sofi Tukker and Louis Futon playing 20 Monroe Live in Grand Rapids, 7 p.m. Monday, SOLD OUT – Seattle electronic music duo Odesza has clearly and quickly ascended the EDM ranks with its indietronica and electropop, currently touring behind its most recent studio album, "A Moment Apart," which soared to No. 3 on the Billboard 200 chart earlier this fall. Learn more about the duo and its "A Moment Apart Tour: Episode 3" at odesza.com.
The Autumnatic playing Long Road Distillers in Grand Rapids, 8 p.m. Tuesday, free – Grand Rapids alt-rock band The Autumnatic will play an acoustic show for this appearance at Long Road Distillers, which now features live music on Tuesday nights. Led by Nick Arthur, that band boasts "a fresh take on what it means to be a self-made, collaborative, creative entity" in indie music.
The Fabulous Vans and Lexi Reign, raising money for The Pantry and playing at 6 p.m. Wednesday at Railtown Brewing Co., Dutton, free — This fund-raiser for The Pantry (formerly known as the John Knox Community Food Pantry) in Kentwood features a couple of teen singers. The fun Van "family band" stars 15-year-old Sierra Van on vocals. Also performing is Lexi Reign, who has done a lot of singing at her church. Both girls play ukelele. For each pint sold, Railtown will donate $1; buy a growler for $5, and every time you fill it, Railtown donates $2 to The Pantry.
Hollywood Undead playing 20 Monroe Live in Grand Rapids, 7 p.m. Wednesday, $28-$45 – L.A. rap-rock outfit Hollywood Undead brings its hockey masks and its U.S. tour to Grand Rapids this week, with heavy metal's Butcher Babies and hip hop's Demrick also on the bill. Details, tickets online here.
Elroy Meltzer playing Cedar Springs Brewing in downtown Cedar Springs, 7:30 p.m. Wednesday, free – Self-described "quirky folk-rock" duo Elroy Meltzer revs up Wednesday night at Cedar Springs Brewing, which also features Toby Bresnahan for its brunch at noon Sunday.
Creston Rhythms at Creston Brewery in Grand Rapids, 8 p.m. Wednesday, free — Creston Brewery will host another "drum experience" which will have Leah Ivory demonstrating techniques and traditional music from West Africa. After a brief lesson, the floor opens for people to play together.
Karisa Wilson, playing at 7 p.m. Thursday at Music In The Stacks, Grand Rapids Public Library Main, free — Karisa Wilson's Americana mix of folk, jazz and blues will keep the downtown Grand Rapids library anything but quiet on Thursday. A music teacher, guitarist, singer, bandmate and coffee fan, Wilson offers an open and engaging on-stage presence.
Mucca Pazza playing the Knickerbocker Theatre at 86 E. 8th St. in Holland, 7:30 p.m. Friday, $22, $16 senior citizens, Hope faculty/staff, $6 children 18 and younger, free for Hope students – Gypsy punk? A marching band masquerading as rock circus? Chicago's wild Mucca Pazza ensemble fires up "an inclusive brew of Stravinsky to Morricone to band-camp funk-rock, concocted with a hip-pocket primer of Balkan folk brass."
The Founding playing a CD-release show at Wealthy Theatre in Grand Rapids, 9 p.m. Thursday, $8 advance – Kalamazoo's The Founding, formerly known as Blarney Castle, plays progressive Celtic folk music and is releasing its first full-length album, "Form." Also performing at this show: Peat in the Creel. Read more about the band in this Local Spins feature.
The Contenders and Hugh Masterson playing Seven Steps Up in Spring Lake, 8 p.m. Friday, $27-$37 – Americana/folk-rock outfit The Contenders are touring behind their latest album, "Laughing With The Reckless." This is the only Michigan stop on their current U.S. tour, and you should note that the band has been singled out as an impressive emerging indie band. Opening the Friday night concert will be singer-songwriter Hugh Masterson. Seven Steps Up follows this on Saturday with a concert by veteran troubadour Dana Cooper, $20-$30. Information, tickets online at pindropconcerts.com.
The Krank Daddies playing Tip Top Deluxe Bar & Grill in Grand Rapids, 9 p.m. Friday, $10 – Chicago's Krank Daddies crank out "raw rippin' rock 'n' roll" which has been described as if "Johnny Cash went to hell and punched the devil" in his you-know-whats. With a psychobilly, punk and metal-hued approach, this threesome brings it live and they'll do it in Grand Rapids with help from local punk powerhouses Westside Rebellion and The Mushmen. Get more info on the Tip Top's Facebook event page, where you can also get details about Wednesday's show featuring Memphis' Rob Black Band (with Emma Loo and American Zombie Inquisition), $5, and Saturday's show starring New Orleans' Aston Neighborhood Pleasure Club, $10.
DangerVille and The JetBeats playing Billy's Lounge in Eastown (Grand Rapids), 9:30 p.m. Friday, $5 – It's a night of retro-flavored rock 'n' roll at Billy's, courtesy of the rockabilly-hued DangerVille and the '60s British Invasion-styled rock of The JetBeats. Billy's follows this on Saturday with the ever-popular Hip Pocket.
AB + Complete VII Dance Party at The Pyramid Scheme in Grand Rapids, 10 p.m. Friday, $8 advance, $10 day of show – This dance bash is hosted by Cliff Skighwalker and will feature DJ sets by Dun, Complete VII and AB.
The Schlitz Creek Bluegrass Band, Bob Rowe and the Green Valley Boys, Who Hit John?, Borr and McFerrin, Four Got To Shave, The Bride Of Fleckenstein, playing the 20th Annual K'zoo Folklife Organization's Loaves & Fishes Benefit, 6:30 p.m. Saturday at Trinity Evangelical Lutheran Church, 504 S. Westnedge Ave., Kalamazoo, donations accepted — Bring non-perishable food items or a monetary donation to this annual KFO event that supports Loaves & Fishes, which provides food assistance throughout Kalamazoo County. The monthly music jam scheduled for Broughton Music on the same day has been cancelled, but resumes at 2 p.m. Dec. 16. Bring a jar of jam to the fund-raiser instead!
Midnight Pilot playing Park Theatre at 248 S. River Ave. in Holland, 8 p.m. Saturday, $10 advance, $12 day of show — Based in Nashville, Americana/indie-rock's Midnight Pilot features Holland natives who graduated from Holland Christian High School. They'll perform a 60-minute set in support of their new EP; Lane Ellens & The People People open. The first 120 people buying tickets get a copy of Midnight Pilot's 2015 album.
Best of Open Mic at Seven Steps Up in Spring Lake, 3 p.m. Sunday, $10-$15 – This unique, listening-room-styled open-mic event hosted by Courtyard Concerts, Walk the Beat and Third Coast Recording company takes "the best of our four open-mic nights from this year" and combines them "into an 'artist-in-the-round style show" emceed by singer-songwriter Loren Johnson. Jim Hallberg, Carlton, Macksam, Ian Link, Kate Johnson and Bri Baron are part of the lineup. Details online here.
ON THE HORIZON
Monday, Nov. 20
Patty Gale/Bob Thomson/Mike Frost, West Michigan Jazz Society Presents, New Holland Brewing, The Knickerbocker
BassBin: Walker & Royce (Dirtybird), Billy's Lounge
John Shea, Rockwell Republic
Brad Fritcher's Moods, Jazz & Gin Mondays, Long Road Distillers
Jazz Jam, What Not Inn, Fennville
Tony Reynolds, Gun Lake Casino, Wayland
Dan Willenberg Trio, The Union Cabaret & Grille, Kalamazoo
Tom Duffield, Old Dog Tavern, Kalamazoo
Western Michigan University Horn Choir, Dalton Center Recital Hall, Kalamazoo
Tuesday, Nov. 21
Broadway Grand Rapids, "Les Miserables," DeVos Performance Hall (Nov. 21-26)
Take Three Jazz Ensemble, The Grand, Grand Haven
Joe Laureano, Gun Lake Casino, Wayland
Cheap Dates, Western Michigan University School Of Music, The Union Cabaret & Grille, Kalamazoo
Parallax, Western Michigan University Guest Artist Recital, Dalton Center Recital Hall
Wednesday, Nov. 22
Hannah Rose & the Gravestones/Olivia Mainville, Local Spins Wednesday @ SpeakEZ Lounge
Broadway Grand Rapids, "Les Miserables," DeVos Performance Hall (Nov. 21-26)
A Perfect Circle/The Beta Machine, The DeltaPlex
Silverstein/Seaway/Cedar Green/Backpacks, The Pyramid Scheme
The Law, Tip Top Deluxe Bar & Grill
SpeakerBoxx Dance Party/DJ Composition, 20 Monroe
Starfarm, Billy's Lounge
Brian Randall, Back Forty Saloon
Sounds Familiar, Lake Michigan Sports Bar
Hattrick, Potter's Log Cabin Bar
Jesse Ray and the Carolina Catfish/The Hacky Turtles, The Rickhouse @ Long Road Distillers
DJs: Dreas (GR Soul Club)/The Seventh (AGO)/Joe Moon (Vinyl Fetish)/Eastown J (BrickStreet Hooligans), Rocky's Bar & Grill
Tom Hagen Trio Featuring Rick Reuther, Noto's
River North Jazz, The Old Goat
Palomino Blonde, River City Saloon
Decades, Flanagan's Irish Pub
Paris Blue, Shots On The River, Belmont
Flatland Grip, Cedar Springs Brewing Co., Cedar Springs
Bob Van Stee, Flat River Grill, Lowell
Marquita Bernard/Brena, Gun Lake Casino, Wayland
Jazz Mix Night, The Union Cabaret & Grille, Kalamazoo
All American Funk Parade, Old Dog Tavern, Kalamazoo
Soul Groove, Rupert's Brewhouse, Kalamazoo
Blue Veins Blues Jam, Shakespeare's Pub, Kalamazoo
Ian Stewart, Potter's Lounge, Four Points Sheraton, Kalamazoo
JMM Jazz, Black Sheep Baa & Grill, Holland
Delilah DeWylde, Macatawa Ale Co., Holland
Third Coast Gypsy Jazz Band Featuring Daniel Seabolt on violin, 18th Amendment Spirits Co., Muskegon
Cosmic Knot/Truth In Fiction/Prim, Unruly Brewing Co., Muskegon
May Erlewine Trio, Salt Of The Earth, Fennville
Rockets DJ/Karaoke, Reds, Middleville
Breathe Owl Breathe, Bell's Eccentric Cafe, Kalamazoo
Cathy Richardson/Andreas Kapsalis, Acorn Theater, Three Oaks
Slim Gypsy Baggage/The Sypian Family Band, The Livery, Benton Harbor
Thursday, Nov. 23
Nate Holley, Itty Bitty Bar, Holland
Mike Frost Duo, Thanksgiving Brunch, JW Marriott
Friday, Nov. 24
Billy Strings/Mark Lavengood, The Intersection
Broadway Grand Rapids, "Les Miserables," DeVos Performance Hall (Nov. 21-26)
The Moonrays, Rocky's Bar & Grill
Ekali/Josh Pan/Y2K, The Stache inside The Intersection
The Twistin Tarantualas/Delilah DeWylde, Tip Top Deluxe Bar & Grill
Back To The 90s: Black Friday Pajama Jammy Jam, The Pyramid Scheme
Three's A Crowd, H.O.M.E. At The B.O.B
James Reeser and the Backseat Drivers, Billy's Lounge
John Shea, JW Marriott
Core Locked, River City Saloon
Nate Holley, Flanagan's Irish Pub
Lapdogs, Shots On The River, Belmont
The Moonrays, Rocky's Bar & Grill
Jaded 8, Woody's Press Box, Wyoming
Deep Greens & Blues, Unruly Brewing Co., Muskegon
Derek Dile/Jason Bryant, Vander Mill Cider, Spring Lake
The Hoot/Acoustic Oasis (disaster relief fund-raiser), Seven Steps Up, Spring Lake
Murphy's Law, Jack's Waterfront Bistro + Bar, Spring Lake
JGJ Band, Kirby House, Grand Haven
Plain Jane Glory, Grand Armory Brewing, Grand Haven
Rachel Curtis, New Holland Brewing Pub On 8th, Holland
Matt Gabriel, Our Brewing, Holland
Gabrial James, Tripelroot, Zeeland
Hattrick, McDuff's Bar & Grille, Wayland
Everett Domeier/Sushi Roll, Gun Lake Casino, Wayland
SOLD OUT Greensky Bluegrass/May Erlewine, Kalamazoo State Theatre (Nov. 24-25)
Cold Mountain Child: Folksgiving, Bell's Eccentric Cafe, Kalamazoo
Alex Mays/Eddie Blue Lester, Boatyard Brewing, Kalamazoo
Guitar Up/Eliot Lewis, Old Dog Tavern, Kalamazoo
Third Anniversary Party, One Well Brewing, Kalamazoo
Duffield-Caron, Amore's Restaurant, Paw Paw
The Nitz And Howe Experience, Acorn Theater, Three Oaks
HED PE/Beyond Threshhold/Nuskin/G Lethal 9/NAGAZI, The Music Factory, Battle Creek
Rapid River Boys, The Mitten Bar, Ludington
Saturday, Nov. 25
Broadway Grand Rapids, "Les Miserables," DeVos Performance Hall (Nov. 21-26)
DC-90, Flanagan's Irish Pub
SXX/Deathbed Romance/Blackfront, Quinn and Tuite's Irish Pub
Bro Safari/Electric Mantis/B/S/Pause, The Intersection
Roosevelt Collier/Mike Dillon Band, Founders Brewing Co.
Sweetbread/Jedidiah Sunflower, Tip Top Deluxe Bar & Grill
Size Matters, H.O.M.E. At The B.O.B
Dacia Bridges Project, Harmony Hall
The Soul Syndicate, Billy's Lounge
Second Echo/Falterboy, Mulligan's Pub
Tongue & Groove, Potter's Log Cabin Bar
John Shea, Noto's
Kathy Lamar Trio, JW Marriott
Astro Jackson, Back Forty Saloon
Thundering Hearts, River City Saloon
DC-90, Flanagan's Irish Pub
Three's A Crowd, Shots On The River, Belmont
Jake Kershaw, Rockford Brewing Co., Rockford
Beer For Breakfast, Rogue River Tavern, Rockford
The Swineharts/The Next/Foolish Plezyer/Vagrant/The Pice Project/Tipsy And The Kick Stands/Lil Big Pimp/Stellar: Together We Rock, benefit for cancer patient Kirk Nagle, 36th Street Lounge, Wyoming
Jaded 8, Woody's Press Box, Wyoming
Harbourtown/Isaac Smith, Zellie's Opry House, Howard City
Jim Shaneberger Band, Unruly Brewing Co., Muskegon
Drew Nelson & HWY-2/Peter Madcat Ruth, Seven Steps Up, Spring Lake
Murphy's Law, Jack's Waterfront Bistro + Bar, Spring Lake
JGJ Band, Kirby House, Grand Haven
Jesse Ray and the Carolina Catfish, Grand Armory Brewing, Grand Haven
Causeway Fog, Hennessy's Pub, Muskegon
Palomino Blonde, The Pipeline Smokehouse & Bar, West Olive
Paris Blue, Itty Bitty Bar, Holland
Double Nickel, Tripelroot, Zeeland
Megan Dooley, Saugatuck Brewing Co., Douglas
Hattrick, McDuff's Bar & Grille, Wayland
Curt Hines/Sushi Roll, Gun Lake Casino, Wayland
Decades, Reds, Middleville
Hairmania, Shakespeare's Pub, Kalamazoo
SOLD OUT Greensky Bluegrass/May Erlewine, Kalamazoo State Theatre (Nov. 24-25)
Wire In The Wood (Greensky Bluegrass Afterparty), Old Dog Tavern, Kalamazoo
Young Pioneer, Bell's Eccentric Cafe, Kalamazoo
Canadian Brass Christmas, Miller Auditorium, Kalamazoo
Edgar Wilbury (Fred Lange) Band, Acorn Theater, Three Oaks
Sam Pilnick Project/Saxsquatch & Bridge Band/Lushh, Rupert's Brewhouse, Kalamazoo
It Lies Within/My Heart To Fear/This Eclipse/Tempest/State Of Mine/Guard Rail, The Music Factory, Battle Creek
Gatorboys, Sandhill Restaurant, Marshall
Ernie Hendrickson & Citizens Of Love, The Livery, Benton Harbor
Braunschweiger Blues Band, Dogwood Center for Performing Arts, Fremont
Billy Strings, Mt. Mancelona, Mancelona
Sunday, Nov. 26
Broadway Grand Rapids, "Les Miserables," DeVos Performance Hall (Nov. 21-26)
I Prevail/We Came As Romans/The Word Alive/Escape The Fate, The Intersection
Elroy Meltzer/Chuck Whiting/Jared Sjoblom, Tip Top Deluxe Bar & Grill
River Rogues Dixieland Jazz Band, Harmony Hall
Mike Frost & Mike Hyde, Sunday Brunch Series, JW Marriott
River North Jazz brunch, The Old Goat
Brad Fritcher Trio, Derby Station
Randy Marsh & Friends, SpeakEZ Lounge
Toby Bresnahan, Cedar Springs Brewing Co., Cedar Springs
Jake Allen, C3, West Michigan's Inclusive Spiritual Community, Community Center, Grand Haven
Rich Burkholder, Kirby House, Grand Haven
Drew De Four & Brad Philips, Salt Of The Earth, Fennville
Kyle Brown, Hilliard's Corner Lounge, Wayland
Jazz Brunch/Blues Jam With Crossroads, Old Dog Tavern, Kalamazoo
Andrew Fisher Quartet, The Livery, Benton Harbor
Monday, Nov. 27
BassBin: WompRomp, Billy's Lounge
John Shea, Rockwell Republic
Brad Fritcher's Moods, Jazz & Gin Mondays, Long Road Distillers
Jazz Jam, What Not Inn, Fennville
Mark Sala, Gun Lake Casino, Wayland
Dan Willenberg Trio, The Union Cabaret & Grille, Kalamazoo
Tom Duffield, Old Dog Tavern, Kalamazoo
Tuesday, Nov. 28
Grand Valley State University: Saxophone Studio Recital, Sherman Van Solkema Recital Hall, Haas Center for Performing Arts, Allendale
Take Three Jazz Ensemble, The Grand, Grand Haven
A Mays & Blue, Gun Lake Casino, Wayland
Wednesday, Nov. 29
Will Springsteen, Cedar Springs Brewing Co., Cedar Springs
Tom Hagen Trio Featuring Rick Reuther, Noto's
River North Jazz, The Old Goat
Bob Van Stee, Flat River Grill, Lowell
Jazz Mix Night, The Union Cabaret & Grille, Kalamazoo
Western Michigan University Bullock Performance Institute, "The Music Of Scott Cowan," Dalton Center Recital Hall, Kalamazoo
Blue Veins Blues Jam, Shakespeare's Pub, Kalamazoo
Grand Valley State University, Nick Photinos (cellist), Arts At Noon, Cook-DeWitt Center, Allendale
Tony & Wally, Sandy Point Beach House, West Olive
Marquita & Brandon, Gun Lake Casino, Wayland
Thursday, Nov. 30
New City Kids Christmas Bash, 20 Monroe Live
Steve Hilger Band, Founders Brewing Co.
Brad Mehldau Trio, Spectacular Jazz, St. Cecilia Music Center
The Outer Vibe/Lipstick Jodi/Melophobix, The Pyramid Scheme
Brett Young/Carly Pearce, The Intersection
Jukejoint Handmedowns, One Trick Pony
Live Band Karaoke, H.O.M.E. At The B.O.B.
Hannah Rose & the Gravestones, 7 Monks Taproom
Grand Rapids Community College: International Guitar Series, Xavier Jara, Linn Maxwell Keller Recital Hall, Albert P. Smith Music Center
The Insane Theatre, Harmony Hall
Jim Spalink, Rockford Brewing Co., Rockford
"Willy Wonka: The Musical," Van Singel Fine Arts Center, Byron Center (Nov. 30-Dec. 2)
Nate Holley, Itty Bitty Bar, Holland
Olivia Mainville & the Aquatic Troupe, Coppercraft Distillery, Holland
Checkers Morton, Sandy Point Beach House, West Olive
Andy Frisinger & Chris Wiser, Grand Armory Brewing, Grand Haven
Gabrial James, Gun Lake Casino, Wayland
Shane Torres, Shakespeare's Pub, Kalamazoo
Scott Cowan, The Union Cabaret & Grille, Kalamazoo
Rumpke Mountain Boys, Bell's Eccentric Cafe, Kalamazoo
Western Michigan University, Meredith Arwady, contralto, guest artist, Dalton Center Recital Hall, Kalamazoo
Friday, Dec. 1
The Prince Experience, 20 Monroe Live
1997 Tribute Show: Jess Kramer/Naomi Brown/Dan Fisher/Dustin Postuma/Shane Tripp/Ben Weissenborn/Joe Wiltse/Paul Teft/Steve Sullivan/Steff Rosalez/Fiona Dickinson/Kurt Van Wagoner/Lady Ace Boogie/Sam Andrade/Angela Teeple/Lena Trinket, The Pyramid Scheme
Grand Rapids Symphony/Grand Rapids Ballet, "The Nutcracker," DeVos Performance Hall (Dec. 1-3 & Dec. 8-10)
Hip Pocket, H.O.M.E. At The B.O.B
Day Jobs/Bike Tuff/78 RPM/Rick Johnson Rock N Roll Machine, Tip Top Deluxe Bar & Grill
Borrowed Time, Grand Woods Lounge
Asamu Johnson and the Association of the Blues, Billy's Lounge
In The Red, River City Saloon
The Moonrays, Rockford Brewing Co., Rockford
Three's A Crowd, Woody's Press Box, Wyoming
"Willy Wonka: The Musical," Van Singel Fine Arts Center, Byron Center (Nov. 30-Dec. 2)
Brian Dunne/Caroline Spence, Seven Steps Up, Spring Lake
Jaded, Jack's Waterfront Bistro + Bar, Spring Lake
Azz Izz, Kirby House, Grand Haven
Delilah DeWylde, Grand Armory Brewing, Grand Haven
Steeple Hill, Hennessy's Pub, Muskegon
Cheap Dates, Itty Bitty Bar, Holland
The Big Boss Band, New Holland Brewing Pub On 8th, Holland
Dave & Connie D, Fireside Brewing, Holland
All In, McDuff's Bar & Grille, Wayland
Alex Mays/The Rock Show, Gun Lake Casino, Wayland
Tommy Emmanuel Christmas Tour, Kalamazoo State Theatre, Kalamazoo
Ultraviolet Hippopotamus, Bell's Eccentric Cafe, Kalamazoo
Adam Lebeaux, Arcadia Ales, Kalamazoo
Joe Policastro Trio/Bridge Band/LushH, Shakespeare's Pub, Kalamazoo
Freakbass, The Livery, Benton Harbor
Straight No Chaser, Soaring Eagle Casino, Mt. Pleasant
Copyright 2017, Spins on Music LLC