Mid-March also brings us In the Valley Below, El Zappo, LadyFest GR, Pink Sky, Lady Ace Boogie, Dan Rickabus, Desmond Jones, Trevor Hall and more. And see how you can win concert tickets.
THE BIG LIST: March 18-24
For an expanded listing of upcoming shows at West Michigan venues, check out The REALLY Big List at Local Spins.
Support our coverage of
West Michigan's music scene
Have concert listings you think deserve to be spotlighted? Email date, time, ticket prices, location and details to liz@localspins.com.
To be included in our "Big List of Michigan Music Festivals," organizers should email liz@localspins.com with 2019 dates, the event location, contact information and any other pertinent details.
MONDAY
JIM COOPER & GAYLE KOLB GROUP
When: 6:30 p.m. Monday
Tickets: $20 ($15 members)
Where: Casino Club, 3260 Salerno Dr. NE, Grand Rapids
This West Michigan Jazz Society "Monday Night Jazz Gumbo" presents Chicago singer Gayle Kolb, accompanied by West Michigan musicians Jim Cooper on vibes, Robin Connell on piano, Rob Hartman on bass and Tim Froncek on drums. The award-winning Cooper – whose latest album, 2018's "Make Someone Happy," features multi-instrumentalist Ira Sullivan – aims to create what the jazz society calls "a not-to-be-missed, spectacular event."
Get details online at wmichjazz.org. The $20 admission includes food; those who only want the concert pay $5 less. Jazz lovers should also noted that New Holland's Knickerbocker in Grand Rapids hosts a jazz showcase starting at 7 p.m. Tuesday, with Travis Swanson and Mood Swings.
TUESDAY
IN THE VALLEY BELOW
LIPSTICK JODI, CALEB BYERS
When: 8 p.m. Tuesday
Tickets: $10
Where: The Pyramid Scheme, Grand Rapids
Grand Rapids art rock/indie-rock band In the Valley Below is about to embark on a truly unique tour as the band officially releases its new album, "The Pink Chateau," on April 26 on the Bright Antenna record label. Led by the Grand Rapids-based duo of Angela Gail and Jeffrey Jacob, In the Valley Below is also releasing a full-length film to accompany the album and will be mounting a special national tour next month in which the band will perform the album live in front of the movie as it screens for concertgoers who will listen in on headphones.
The album was recorded in their home studio in Grand Rapids and the movie filmed in a rural area in Michigan. But before that, the band will preview their new songs for West Michigan fans at The Pyramid Scheme, with pop/rock's Lipstick Jodi and Caleb Byers also on the bill. Details at pyramidschemebar.com. (In the Valley Below also plays Friday at Acorn Theater in Three Oaks.) Read more about In the Valley Below on Tuesday at Local Spins.
WEDNESDAY
WEEZER
PIXIES
When: 7 p.m. Wednesday
Tickets: $22.50-$72.50
Where: Van Andel Arena, Grand Rapids
This spring tour features one of the 1990s/2000s most popular rock/pop/punk acts paired with one of the most influential rock bands of the 1980s/1990s.
Weezer ("Beverly Hills," "Hash Pipe," "Buddy Holly," "Pork and Beans") has made headlines over the past year with its unlikely cover of Toto's "Africa" (followed by a version of a-ha's "Take On Me"). In January, the band released what's dubbed the "Weezer Teal Album," followed earlier this month by the "Weezer Black Album."
Meanwhile, the Black Francis-led Pixies, who played a powerful concert at 20 Monroe Live in October 2017, continue to tour and regale diehard fans with tracks ranging from their 1988 debut, "Surfer Rosa," to their most recent effort, 2016's "Head Carrier." Get tickets via ticketmaster.com.
LOCAL SPINS WEDNESDAYS:
DAN RICKABUS & FRIENDS
SIERRA SKY BAKER
When: 8 p.m. Wednesday
Admission: Free
Where: SpeakEZ Lounge, Grand Rapids
Dan Rickabus, drummer for The Crane Wives and Public Access, has also made inroads regionally as a solo artist, and whenever he assembles an evening of music for the Local Spins Wednesdays series, it's always a singularly entertaining night of collaboration.
This date was rescheduled from January (due to inclement weather), so now Rickabus, guitarist Alex Atkin and violinist Doug Smith will celebrate the arrival of spring with "grounding, ethereal songs from Rickabus' recent album, "Void / Journal," as well as some heartfelt covers and new material." Also on the bill: emerging singer-songwriter Sierra Skye Baker.
Local Spins Wednesdays are presented by Local Spins, SpeakEZ Lounge, Perrin Brewing and WYCE, with free parking in the small city lot kitty-corner from SpeakEZ just to the south on Monroe Avenue NW or the Sixth Street Park lot just to the north of SpeakEZ Lounge.
THURSDAY
CONCERTS UNDER THE STARS:
PINK SKY
When: 7:30 p.m. Thursday and Friday
(Thursday show is SOLD OUT)
Tickets: $15 ($12 museum members)
Where: Chaffee Planetarium in Grand Rapids Public Museum, Grand Rapids
Pink Sky's fast-rising popularity as a Grand Rapids indie-electronic act is evidenced by the fact that Thursday's show in Chaffee Planetarium sold out quickly, with the museum adding a second show as part of "Concerts Under the Stars" for the first time in series history.
"Forms," the debut album from Pink Sky – Ryan and Angelica Hay – has earned intense radio airplay on WYCE-FM (88.1) and the duo's performances feature live electronic music performed on synthesizers, drum machines and electric pianos – and this performance will also feature visuals by Nate Eizenga. Attendees also get a free pre-release copy of a new experimental EP by Pink Sky. Get tickets and details online at grpm.org.
GLEN PHILLIPS
When: 7:30 p.m. Thursday
Tickets: $35-$45
Where: Seven Steps Up, Spring Lake
Toad the Wet Sprocket frontman Glen Phillips returns to Seven Steps Up for another intimate night of stories and music at this primo Spring Lake listening room where he's regaled audiences with his engaging songs before. Get details on Facebook, where you can also find info about Friday's show starring Ruth and Max Bloomquist and Saturday's concert featuring Jenie Thai.
Phillips follows up his West Michigan tour stop with a show Friday at the Old Town School of Folk Music in Chicago.
DESMOND JONES
HANNAH ROSE & THE GRAVESTONES
EROY
When: 8 p.m. Thursday
Tickets: $10 advance, $12 day of show
Where: The Pyramid Scheme, Grand Rapids
LOCAL SPINS TICKET GIVEAWAY: The first person to email john@localspins.com with "DESMOND JONES in the message field will win a pair of tickets to Thursday's show. Check The Big List every week for your chance to win concert tickets.
A busy week at The Pyramid Scheme includes this homecoming show for Grand Rapids jam band Desmond Jones, which recently completed a tour of the South and is unfurling new songs as it prepares to release a new studio album this summer. The band releases the first funky single, "Still Creatures," from that album digitally on Tuesday. Read more about the band at Local Spins.
Also on the bill will be eRoy (accompanied by members of Desmond Jones) and Hannah Rose & The GravesTones. Get tickets at pyramidschemebar.com, where you can also get the lowdown on Friday's rock show featuring West Michigan bands Hollywood Makeout, Coffin Problem and Natural Body.
FRIDAY

EL ZAPPO
REDD PAYSO
When: 7 p.m. Friday
Tickets: $21-$41
Where: Wealthy Theatre, Grand Rapids
Promoting his "90DayRun" mixtape and "Purpose" single, Benton Harbor rapper El Zappo bring his tour to Wealthy Theatre along with Grand Rapids hip hop artist Redd Payso.
But that's just the tip of iceberg, with a host of other artists also slated to perform, including Lola Blanco, G-Cass, Lil Prime, Shavon, Madison da Great, Benny Feva & Icey the Boss, J Rob and more.
Find tickets and more information online at grcmc.org/theatre. Doors open at 6:30 p.m. This show was rescheduled from January due to inclement weather.
BILLY IDOL & STEVE STEVENS
When: 9 p.m. Friday
Tickets: $10-$79
Where: FireKeepers Casino, Battle Creek
Billy Idol and Steve Stevens are in the midst of a month-long North American duo tour that is making just three Midwestern stops, including Friday night's show at FireKeepers Casino in Battle Creek.
Celebrating 30 years of collaboration, Idol and Stevens' "Turned On, Tuned In and Unplugged" run will allow fans to "have an opportunity to enjoy their hits, deeper album cuts and songs that influenced them both in a new and intimate setting" while also hearing the stories behind many of the songs that have defined Idol's career. Limited $59 tickets remain. More information and tickets can be found at Eventbrite.com.
A TRIBUTE TO WOMEN IN HIP HOP
DC & LADY ACE BOOGIE
When: 9 p.m. Friday
Tickets: $10/$15 DOS
Where: Bell's Brewery Eccentric Cafe, Kalamazoo
In honor of Women's History Month, Soul Artistry LLC & Truth Tone Records have teamed up to present "A Tribute To Women In Hip Hop" featuring two of the most prominent female rappers on the scene in Kalamazoo's DC and Grand Rapids' Lady Ace Boogie.
The two will perform together as well as independently of one another and be joined by a slew of area DJs over the course of the night. Read more about the event later this week at Local Spins. More information and tickets can be found online at bellsbeer.com.
(Lady Ace Boogie also hosts her "Dope Ass Lineup" showcase at Billy's Lounge in Grand Rapids on Saturday; details in the Saturday listings below.)
SATURDAY
LADYFEST GR:
LA LUZ, KYD KANE
KISSIN KATE
REBECCA RODRIGUEZ
When: 8 p.m. Saturday
Tickets: $10 advance, $15 day of show
Where: The Pyramid Scheme, Grand Rapids
LOCAL SPINS TICKET GIVEAWAY: The first person to email john@localspins.com with "LADYFEST in the message field will win a pair of tickets to Saturday's event. Check The Big List every week for your chance to win concert tickets.
LadyFest GR returns for 2019 with an exhilarating showcase of female-driven talent, led by Seattle surf/doo-wop band La Luz, which is touring behind its 2018 release, "Floating Features."
West Michigan stars are also on the bill, with poetry from Kyd Kane and performances by Kissin Kate, Rebecca Rodriguez and DJ Sun*Rise. Sarah Jean Anderson hosts the event, which also features speakers Andrea Wallace, Cimone Casson, Raquel Guzman and Grand Rapids City Commissioner Emily Bridson. Get more details online at pyramidschemebar.com.
LADY ACE'S DOPE ASS LINEUP:
STEVEN MALCOLM
CHUBBALEANO
SENUA, J.ROB
DEAN MARTIAN
When: 9:30 p.m. Saturday
Tickets: $10 advance, $12 day of show
Where: Billy's Lounge, Grand Rapids
Grand Rapids' Lady Ace Boogie has done it again – assembled a who's who roster of impressive West Michigan hip hop artists for a night at Billy's Lounge in Eastown. Leading the way will be Grand Rapids' Steven Malcolm, who's achieved national recognition for his Christian hip hop and engaging style.
Also on the bill will be Chubbaleano, Senua, J.Rob, Raydale Shamaine and Shamar Alef, with DJ Dean Martian also spinning music. Doors open at 8 p.m. for this 21-and-older show. Lady Ace Boogie, of course, will host the evening. And tune in to Local Spins on WYCE-FM (88.1) at 11 a.m. Friday when Malcolm and J.Rob will be the special in-studio guests.
PEOPLE'S BLUES OF RICHMOND
THE LEGAL IMMIGRANTS
When: 9:30 p.m. Saturday
Admission: $5
Where: Founders Brewing, Grand Rapids
As a past performer at Grand Rapids' Founders Fest, People's Blues of Richmond has cultivated an enthusiastic West Michigan fan base for its raw and psychedelic, rock-driven approach. The power trio continues to tour behind its much-praised 2016 release, "Quit or Die."
Opening the show will be Grand Rapids' own rock heroes, The Legal Immigrants, who've been working on new material at Goon Lagoon studios. Find show details at foundersbrewing.com, where you can also find info about Thursday's appearance by New Orleans' John Papa Gros and On the Sun.
.
---
SUNDAY

CRADLE OF FILTH
When: 7 p.m. Sunday
Tickets: $32 advance, $35 day of show
Where: The Intersection, Grand Rapids
Maybe the band name says it all. Regardless, British extreme metal band Cradle of Filth has cultivated an enthusiastic and growing fan base for its style of metal mania featured on albums such as 2004's "Nymphetamine" and 2017's "Cryptoriana: The Seductiveness of Decay" (its most recent studio release).
The Grand Rapids stop on the band's world tour will also feature Wednesday 13 and Raven Black. Doors for the all-ages show open at 6 p.m.; details at sectionlive.com.
EARTHWORK MUSIC SUNDAY SHOWCASE
MARK LAVENGOOD + SAM CORBIN
When: 7 p.m. Sunday
Tickets: $10 suggested donation
Where: The Livery, Benton Harbor
Earthwork Music and The Livery kick off a brand new partnership this Sunday with a like-minded goal of showcasing regional talent and supporting nonprofits that assist various environmental and humanitarian causes in the State of Michigan.
Sunday's inaugural showcase features two sets of music from Mark Lavengood and Sam Corbin along with a brief presentation at intermission from a representative of the Can'd Aid Foundation. All proceeds will benefit the artists and the foundation. There is no cover but a suggested donation of $10 or more is requested. Read more about the new series later this week at Local Spins. More information can be found online at liverybrew.com.
GARY ALLAN
When: 7 p.m. Sunday
Tickets: $45-125
Where: The State Theatre, Kalamazoo
Modern-day country outlaw Gary Allan has reached No. 1 four times over on the Billboard Hot Country singles chart with songs "Every Storm," "Nothing But on the Radio," "Man to Man" and "Tough Little Boys." With 8 million records sold to date in his near 25-year career, the California native and Nashville heartthrob makes his way to Kalamazoo this Sunday night touring behind his latest No. 1 album "Set You Free," his first to reach the top of the pop chart.
Allan's got new music on the way and despite his success has stuck to his roots and continues to win over fans with his "rebellious lyrics and raucous live performances." More information can be found at kazoostate.com.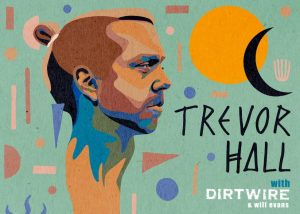 TREVOR HALL
DIRTWIRE
WILL EVANS
When: 7:15 p.m. Sunday
Tickets: SOLD OUT
Where: Bell's Brewery Eccentric Cafe, Kalamazoo
As the saying goes, "never miss a Sunday show." And with an intimate small-venue stop planned for fast-rising singer-songwriter Trevor Hall, consider yourself lucky if you already have a ticket to this sold-out Sunday show.
Hall, who is in the midst of his "Moon/Sun" Tour named after the most recent single off his "The Fruitful Darkness" LP is bringing with him support from Americana/bluegrass/electronica act Dirtwire and reggae roots rocker Will Evans. More information and tickets for Saturday's show can be found online at bellsbeer.com.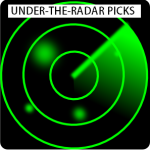 UNDER-THE-RADAR PICKS
Buckcherry playing The Intersection in Grand Rapids, 7 p.m. Tuesday, $20 advance, $25 day of show – Yup, more than two decades in, California hard rock band Buckcherry is still rocking and still on the road, bringing their "Warpaint Tour" to Grand Rapids, with Joyous Wolf and Grand Rapids' Gorgeous Nightmare also on the bill.
The Musical Box's Genesis Extravaganza playing 20 Monroe Live in Grand Rapids, 8 p.m. Wednesday, $30-$59.50 – Genesis fans will certainly be out in full force for this much-acclaimed tribute to the prog-rock band, with Canada's The Musical Box billing this as "an unprecedented musical feast of 1970-1977 favorites and rarities." Tickets available online at 20monroelive.com.
Jimmie Stagger playing Cedar Springs Brewing in Cedar Springs, 7:30 p.m. Wednesday, free – Legendary Grand Rapids bluesman Jimmie Stagger rolls out his guitar and vocal prowess at Cedar Springs Brewing.
Shane Tripp playing Creston Brewery in Grand Rapids, 8 p.m. Thursday, free – Grand Rapids singer-songwriter Shane Tripp headlines this show that also features The Ferdy Mayne and HNRY FLWR. Creston follows this on Friday with the sold-out "Queens at Creston" show and Sunday's 4 p.m. appearance by Chandler Reed & The Sticky Keys.
Ruth & Max Bloomquist playing Seven Steps Up in Spring Lake, 8 p.m. Friday, $20-$30 – West Michigan's Ruth and Max Bloomquist are legendary figures in Michigan's traditional folk scene and they continue to record and perform for delighted audiences. Get show details on Facebook.
Zomboy playing The Intersection in Grand Rapids, 9 p.m. Friday, $25 advance, $30 day of show – English dubstep producer Zomboy (Joshua Mellody) calls this his "Rott N' Roll Tour." The night of electronic delights will also feature sets by Space Laces, Luzcid and Cookn. Doors open at 8 p.m. for this 17-and-older show. (Electronic music fans might also have interest in Thursday's Desert Dwellers show in The Stache, with Grand Rapids' Samsara Family Collective also on the bill, and Saturday's Boogie T.Rio tour stop in the main showroom, with Digital Ethos and Vampa.)
Capt. Hollywood's Hollerin' Hootenanny at 741 on Leonard Street NW in Grand Rapids, 10 p.m. Friday and Saturday, free – This two-day rock 'n' roll romp features The Holy Warheads, Moto, Avalon Black and The Lucid Furs on Friday, and Slumlord Radio, The Fukushima Daisies, EPCYA and Pyretta Blaze on Saturday.
That Beatles Thing playing One Trick Pony in Grand Rapids, 8 p.m. Saturday, free – A night of Fab Four classics. Grand Rapids' That Beatles Thing always packs the place with its tribute to those boys from Liverpool.
Hank Mowery & The Hawktones playing Park Theatre at 248 S. River Ave. in Holland, 8 p.m. Saturday, $10 advance, $15 day of show – Grand Rapids harmonic whiz and singer Hank Mowery brings The Hawktones, featuring Junior Valentine, to Park Theatre for a night of infectious blues music. Legendary West Michigan blues guitarist Jimmie Stagger opens the evening as a special guest.
The Mainstays and Nashon Holloway playing Bell's Brewery Eccentric Café in Kalamazoo, 9 p.m. Saturday, $10 – Kalamazoo's Mainstays have been exactly what their name suggests on the region's funk scene. Fronted this Saturday by the soulful Nashon Holloway, a Kalamazoo native who now calls Chicago home, this might be a show not to miss. Read more about Holloway in this recent Local Spins feature. More information and tickets can be found at bellsbeer.com.
Blake Elliott playing Salt of the Earth at 114 E. Main St. in Fennville, 6 p.m. Sunday, $15 – Northern Michigan's Blake Elliott is a soulful and jazzy folk artist making her Salt of the Earth debut. Call 269-561-7258 for tickets and reservations.
THE REALLY BIG LIST OF CONCERTS, PLUS SHOWS ON THE HORIZON
Monday, March 18
Bear-A-Tones/The Ben Steer Project/The Gorgeous Oranges, Tip Top Deluxe Bar & Grill
John Shea Trio, Rockwell Republic
Jim Cooper Quartet, West Michigan Jazz Society Jazz Gumbo, Casino Club
Travis Swanson Trio, Long Road Distillers
Tom Duffield (5 p.m.), Old Dog Tavern, Kalamazoo
Tuesday, March 19
In The Valley Below/Lipstick Jodi/Caleb Byers, The Pyramid Scheme
Buckcherry/Joyous Wolf/Gorgeous Nightmare, The Intersection
The Moxie Strings/Forest Hills Orchestras, Forest Hills Fine Arts Center
Broadway Grand Rapids, "The Book Of Mormon," DeVos Performance Hall (March 19-24)
Travis Swanson (5 p.m.)/Mood Swings (7 p.m.): Jazz Showcase, New Holland Brewing's The Knickerbocker
The New Standard, The Grand Oyster Bar, Grand Haven
Truth In Jazz Orchestra, 920 Watermark, Muskegon
Trailblazing Women, Smash Wine Bar & Bistro, Muskegon
Michael J. Howe Band, Lucky's Roadhouse, Wayland
Broadway In West Michigan, "Beautiful: The Carole King Musical," Miller Event Center, Kalamazoo (March 19-24)
Devon Yeider, The Union Cabaret & Grille, Kalamazoo
Burdick-Thorne String Quartet, First Presbyterian Church, Kalamazoo
Kalamazoo Concert Brass Quintet, Louie's Trophy House, Kalamazoo
Wednesday, March 20
Dan Rickabus & Friends/Sierra Skye Baker, Local Spins Wednesday @ SpeakEZ Lounge
The Musical Box, 20 Monroe Live
Muze/Virtuous/Fig Karl/Maliq Jordan, The Stache @ The Intersection
Weezer/Pixies, Van Andel Arena
Project 90, H.O.M.E. at The B.O.B.
River North Jazz, The Old Goat
In The Blue Jazz Ensemble, Zoko 822
Tom Hagen Trio featuring Rick Reuther, Noto's, Cascade
Jimmie Stagger, Cedar Springs Brewing Co., Cedar Springs
Steve Talaga Trio, Sandy Point Beach House, West Olive
Kate & Emilee (of The Crane Wives), Grand Armory Brewing, Grand Haven
Broadway In West Michigan, "Beautiful: The Carole King Musical," Miller Event Center, Kalamazoo (March 19-24)
In The Blue, Zoko 822
Ivan Akansiima, Mizu Sushi, Holland
Alex Mays, Gun Lake Casino, Wayland
WMU Jazz Students, The Union Cabaret & Grille, Kalamazoo
Bullock Performance Institute: Lafayette String Quartet, Dalton Center Recital Hall, Western Michigan University, Kalamazoo
OFB3, O'Duffy's Pub, Kalamazoo
Michael McIntosh (5:30 p.m.), Potter's Lounge, Four Points Sheraton, Kalamazoo
Duffield/Caron Project, Amore's Restaurant, Paw Paw
Thursday, March 21
Desert Dwellers/Samsara Family, The Stache @ The Intersection
Desmond Jones/Hannah Rose & the GravesTones/eRoy, The Pyramid Scheme
John Papa Gross/On The Sun, Founders Brewing Company
Kathy Lamar, One Trick Pony
Mark Gamsjager/The Don Diego Trio, Tip Top Deluxe Bar & Grill
Shane Tripp/The Ferdy Mayne/HNRY FLWR, Creston Brewery
Select 22/Jenn's Apartment/Hypnotoad, Mulligan's Pub
Pink Sky/Nate Eizenga, video: Concerts Under The Stars, Chaffee Planetarium, Grand Rapids Public Museum
Evan Taucher: Grand Rapids Community College International Guitar Series, Albert P. Smith Music Center, Linn Maxwell Keller Recital Hall
David Slivinski & Ruidi Tegethoff (4 p.m.), The Old Goat
Justin Avdek/Hannah Laine, Sacred Springs
The Beanpoles, Fricano's Pizza, Alpine
JMM Jazz, Noto's, Cascade
Patrick Nolan, Rockford Brewing Company, Rockford
Glen Phillips, Seven Steps Up, Spring Lake
Tiny Tree/Them Teeth/The Holy Warheads, Unruly Brewing Co., Muskegon
Chris & Andy, Grand Armory Brewing, Grand Haven
Steve Talaga Trio, Sandy Point Beach House, West Olive
Nate Holley, Itty Bitty Bar, Holland
Front & Center, Gun Lake Casino, Wayland
Broadway In West Michigan, "Beautiful: The Carole King Musical," Miller Event Center, Kalamazoo (March 19-24)
WMU Jazz Faculty & David Binney, The Union Cabaret & Grille, Kalamazoo
The Disruption/Dave Cotton & Friends/Matthrew Detrick, The Music Factory, Battle Creek
Friday, March 22
Zoso (Led Zeppelin tribute), 20 Monroe Live
Zomboy/Spaces Laces/Luzcid/Cookn, The Intersection
Hollywood Makeout/Coffin Problem/Natural Body, The Pyramid Scheme
Jason Eller, Garage Bar & Grill
Tiny Tree/The Dirty Minutes/Hordes, Mulligan's Pub
La Famiglia, Billy's Lounge
Barrel Bones/Tres 45/Blithe, Tip Top Deluxe Bar & Grill
Global Village, H.O.M.E. at The B.O.B.
Mike McIntosh, BOB's Brewery, The B.O.B.
PleasureTown, Bobarino's Pizzeria, The B.O.B.
Toby Bresnahan (5 p.m.), Flanagan's Irish Pub (March 22-23)
Captain Hollywood's Hollerin' Hootenanny, 741
Noelle Frost Trio, Rendezvous @ Amway Grand Plaza Hotel
Messin' Around, River City Saloon
Justin Avdek/Hannah Laine, Sacred Springs
Trixy Tang, Gippers Bar & Restaurant
El Zappo/Redd Payso: 90 Day Run Tour, Wealthy Theatre
Jesse Ray & the Carolina Catfish, 7 Monks Taproom
Lynn The Band, Bier Distillery, Belmont
Azz Izz, Shots on the River, Belmont (March 22-23)
Political Lizard/Burr Oak, Rockford Brewing Company, Rockford
OTC, Woody's Press Box, Wyoming
Kevin McDaniel, Saugatuck Brewing Company, Douglas
Covert Operations, Park Theatre, Holland
Kyle Brown/Bigfoot Buffalo, Our Brewing, Holland
Matt Gabriel Trio, New Holland Brewing's Pub on 8th, Holland
The Carl Webb Band, Hops At 84 East, Holland
Wonderlush, Itty Bitty Bar, Holland
JMM Jazz, Porto Bello, Grand Haven
Scott Pellegrom Birthday Bash, Grand Armory Brewing, Grand Haven (March 22-23)
Ruth and Max Bloomquist, Seven Steps Up, Spring Lake
Plain Jane Glory (4:30 p.m.)/Yard Sale Underwear (8 p.m.): Fifth Anniversary, Western Ave. tent at Pigeon Hill Brewing, Muskegon
Brena, The Alley Door Club, Frauenthal Center, Muskegon
Entourage, 18th Amendment Spirits Co., Muskegon
Aedan McCauley, Smash Wine Bar & Bistro, Muskegon
Common Center, Unruly Brewing Co., Muskegon
Upcoast Kin/Feel Good, Gun Lake Casino, Wayland
Tony Zapolnik & Friends, Hilliard's Corner Lounge, Wayland
Crazy Mic, McDuff's Bar & Grille, Wayland
Lipstick & Whiskey, The Dock at Bayview, Gull Lake
Broadway In West Michigan, "Beautiful: The Carole King Musical," Miller Event Center, Kalamazoo (March 19-24)
Dede and the Dream, Final Gravity Brewing Company, Kalamazoo
Electric Jug Band, Old Dog Tavern, Kalamazoo
DC/Lady Ace Boogie/Orlando/Jessica Ivey/DJ Dean Martin/DJ Conscious: A Tribute to Women in Hip Hop, Bell's Eccentric Cafe, Kalamazoo
Enemy Of Creation/ANDOR/Lucius Fox/Michigamaa/Guard Rail, Shakespeare's Lower Level, Kalamazoo
Trapped On Mars, The Union Cabaret & Grille, Kalamazoo
Western Invitational Jazz Festival: David Binney, saxophone, Dalton Center Recital Hall, Western Michigan University, Kalamazoo
SOLD OUT Billy Idol & Steve Stevens, Firekeepers Casino, Battle Creek
Allie Garland, JB's Whiskey Old Style Grill, Springfield
Frederic & Ronza, Paw Paw Playhouse, Paw Paw
In The Valley Below/Fragile Soul, Acorn Theater, Three Oaks
Jack Adams/Van Tassell's Uncanny Elixir, Box Factory for the Arts. St. Joseph
Aaron Lewis, Silver Creek Event Center, Four Winds Casino, New Buffalo
Lula Wiles, Red Sky Stage, Petoskey
Saturday, March 23
People's Blues of Richmond/The Legal Immigrants, Founders Brewing Company
La Luz & Friends: LadyFest GR, The Pyramid Scheme
Boogie T.rio/Digital Ethos/Vampa, The Intersection
Carsie Blanton, The Mint @ The Intersection
That Beatles Thing, One Trick Pony
Steven Malcolm/Chubbaleano/Senua/J.Rob/Raydale Shamaine/Shamar Alef/DJ Dean Martian: Lady Ace Presents, Billy's Lounge
Joseph Huber/The Riverside Shivers/Jason Dawdy (5 p.m.)/The Concussions (10 p.m.), Tip Top Deluxe Bar & Grill
Deerfield Run/Asamu Johnson/Smash Kings: Chili, Blues and Brews, H.O.M.E. at The B.O.B.
Alex Mays/Chris Yakopcic, B.O.B.'s Brewery @ The B.O.B.
Out Of Favor Boys/Skeletones, Bobarino's @ The B.O.B.
Toby Bresnahan (5 p.m.)/Jaded (9 p.m.), Flanagan's Irish Pub
Corelocked, River City Saloon
Bari Lee Band, Back Forty Saloon (March 23-24)
InDenial, Polish Falcons of Grand Rapids, 957 W. Fulton St.
Captain Hollywood's Hollerin' Hootenanny, 741
Alien Dogs/The Mostly Dead/Gimmick/Three Elder Gods/The Scants, Quinn & Tuite's
Third Coast Gypsy Jazz, The Old Goat
Scott Veenstra Trio, JW Marriott
Sam Granger/Chris Vadnal, Sacred Springs
Banda Rancho Veijo/Banda Machos/Francisco Javier y su Cartucho Norteño: Guerra de Bandas, DeltaPlex Arena, Walker
Weezil Malone, Riverbend Bar & Grill, Ada
Silverstiles, Bier Distillery, Belmont
Azz Izz, Shots on the River, Belmont (March 22-23)
Fauxgrass, LowellArts House Concerts, Lowell
Full Cord, Rockford Brewing Company, Rockford
Crazy Mic, Woody's Press Box, Wyoming
Project 90, Rogue River Tavern, Rockford
Earth Radio, Mustang Junction, Edmore
Lynn the Band, Saugatuck Brewing Company, Douglas
Klay and Lauren/SuperPretendo, Wicks Park Bar & Grille
Rock Shop, Itty Bitty Bar, Holland
Hank Mowery & the Hawktones/Junior Valentine, Park Theatre, Holland
Jack Leaver, Waverly Stone Gastropub, Holland
Dave & Connie D, Big Lake Brewing, Holland
Big Trouble Band, Great Legs Winery Brewery Distillery, Holland
Tim Johnson & Co., Porto Bello, Grand Haven
Sweet J Band, The Kirby House, Grand Haven
Scott Pellegrom Birthday Bash, Grand Armory Brewing, Grand Haven (March 22-23)
Jenie Thai, Seven Steps Up, Spring Lake
Jason & Derek (3 p.m.)/Flexadecibel (5:30 p.m.)/Paddlebots (9 p.m.): Fifth Anniversary, Western Ave. tent at Pigeon Hill Brewing, Muskegon
Deerfield Run, Unruly Brewing, Muskegon
Beer For Breakfast/Libido Funk Circus, Gun Lake Casino, Wayland
Sweebe Nation, McDuff's Bar & Grille, Wayland
Chameleon, The Dock at Bayview, Gull Lake
The Mainstays/Nashon Holloway Band, Bell's Eccentric Cafe, Kalamazoo
Broadway In West Michigan, "Beautiful: The Carole King Musical," Miller Event Center, Kalamazoo (March 19-24)
Western Invitational Jazz Orchestra: University Jazz Orchestra, Dalton Center Recital Hall, Western Michigan University, Kalamazoo
Tomas Esparza Blues Band, Potter's Lounge, Four Points Sheraton, Kalamazoo
Gatorboys, The Union Cabaret & Grille, Kalamazoo
Billy Idol & Steve Stevens, Firekeepers Casino, Battle Creek
Smile Empty Soul/September Mourning, The Music Factory, Battle Creek
Albion College Jazz Ensemble, JB's Whiskey Old Style Grill, Springfield
Collegiate A Cappella Night, Franke Center for the Arts, Marshall
The 1985, Czar's 505, St. Joseph
Fiddler's Congress, Box Factory for the Arts. St. Joseph
Melophobix, The Livery, Benton Harbor
Earth Radio, Mustang Junction, Edmore
"Brown on Blonde," Bob Dylan tribute night, Spirit of the Woods Music Association, Manistee
Randy Houser, Little River Casino, Manistee
Sunday, March 24
Cradle Of Filth/Wednesday 13/Raven Black, The Intersection
CANCELLED DUE TO ILLNESS Chandler Reed & the Sticky Keys (4 p.m.), Creston Brewery
Chef Alex Schulte Benefit (10 a.m.), Creston Brewery
Sarah VE/Jesse Ray/Jason Jankowski/George Naughton: Troubador Showcase, Tip Top Deluxe Bar & Grill
Broadway In West Michigan, "Beautiful: The Carole King Musical," Miller Event Center, Kalamazoo (March 19-24)
DeVos String Quartet, Sunday Classical Series, Grand Rapids Art Museum
Bari Lee Band, Back Forty Saloon (March 23-24)
River North Jazz (11 a.m.), The Old Goat
Greg Miller (10 a.m.), Sunday Brunch, JW Marriott
Randy Marsh & Friends (7 p.m.), SpeakEZ Lounge
Jason Wheeler & Friends (noon), Cedar Springs Brewing Co., Cedar Springs
Blake Elliott, Salt Of The Earth, Fennville
James Reeser Blues Band, Sandbar Saloon, Saugatuck
Holland Symphony Orchestra: HSO & H2O Family Concert, Zeeland East High School, Zeeland
David Molinari (10 a.m.), C3, Community Center, Grand Haven
Big Daddy Fox, Theatre Bar, Grand Haven
Out Of Favor Boys, Gun Lake Casino, Wayland
Toby Bresnahan, Hilliard's Corner Lounge, Wayland
Gary Allan, Kalamazoo State Theater, Kalamazoo
SOLD OUT Trevor Hall/Dirtwire/Will Evans, Back Room @ Bell's Eccentric Cafe, Kalamazoo
Guitar Center Student Recital (2-4 p.m.)/Blues Jam with Crossroads (6 p.m.), Old Dog Tavern, Kalamazoo
Duffield Caron Project (11 a.m.), Sarkozy's Bakery, Kalamazoo
Kore Rozzik/Orinoco, The Music Factory, Battle Creek
Dr. Larry Schanker/Southwest Michigan Symphony Orchestra: "From Ragtime to Rock and Roll," Acorn Theater, Three Oaks
Mark Lavengood & Sam Corbin, Earthwork Music Sunday Showcase, The Livery, Benton Harbor
ON THE HORIZON
Monday, March 25
Bear-A-Tones/Chris Bota + Friends, Tip Top Deluxe Bar & Grill
John Shea Trio, Rockwell Republic
In The Blue Jazz Ensemble, Long Road Distillers
Tail Light Rebellion, 741
Violin vs. Fiddle Gala Concert, Jack H. Miller Center for Musical Arts, Hope College, Holland
University Percussion Ensemble, Dalton Center Recital Hall, Western Michigan University, Kalamazoo
Tuesday, March 26
Red Sun Rising/Goodbye June/Dirty Honey, The Stache @ The Intersection
Speedo Green, DeVos Performance Hall
The New Standard, The Grand Oyster Bar, Grand Haven
Michael J. Howe Band, Lucky's Roadhouse, Wayland
Devon Yeider, The Union Cabaret & Grille, Kalamazoo
Wednesday, March 27
Dalmatian Stone, Local Spins Wednesday @ SpeakEZ Lounge
River North Jazz, The Old Goat
Carrie Nation and the Speakeasy/James Hunnicutt, Tip Top Deluxe Bar & Grill
Tom Hagen Trio featuring Rick Reuther, Noto's, Cascade
Flatland Grip, Cedar Springs Brewing Co., Cedar Springs
Ivan Akansiima, Mizu Sushi, Holland
Beth Nielsen Chapman, Seven Steps Up, Spring Lake
Cello Fest, Arts At Noon, Cook-DeWitt Center, Grand Valley State University Allendale Campus
Gabrial James, Gun Lake Casino, Wayland
Jose Gonzalez & the String Theory, Kalamazoo State Theatre, Kalamazoo
WMU Jazz Students, The Union Cabaret & Grille, Kalamazoo
Lushh/Peach Lavender/Honey Monsoon, Shakespeare's Pub, Kalamazoo
Bullock Performance Institute: Andrew Rathbun (CD release), Dalton Center Recital Hall, Western Michigan University, Kalamazoo
Thursday, March 28
Tape Face, 20 Monroe Live
C2 & The Brothers Reed, Founders Brewing Company
The Rupple Brothers/Distant Stars/Twang/Fang, Tip Top Deluxe Bar & Grill
Arson Party/Don The Pariah/Scarsdale/Hard Home, Mulligan's Pub
David Slivinski & Ruidi Tegethoff (4 p.m.), The Old Goat
Redmincy Line, 7 Monks Taproom
Mark Lavengood, Linear Restaurant
The Hill People, Fricano's Pizza, Alpine
JMM Jazz, Noto's, Cascade
Jim Spalink, Rockford Brewing Company, Rockford
Nate Holley, Itty Bitty Bar, Holland
Coty Bouchard, Our Brewing, Holland
Checkers Morton, Sandy Point Beach House, West Olive
Chris & Andy, Grand Armory Brewing, Grand Haven
Steve Everett & The Currys, Seven Steps Up, Spring Lake
Ray Townsend/Catfish and the Man: Session VII, Unruly Brewing Co., Muskegon
Front & Center, Gun Lake Casino, Wayland
Cody Jinks/The Steel Woods, Kalamazoo State Theater, Kalamazoo
The Andrew Rathbun Quartet (CD release), The Union Cabaret & Grille, Kalamazoo
Pack Sounds/Suck City/Hold Person: Locals on Draught, Bell's Eccentric Cafe, Kalamazoo
Friday, March 29
Jamey Johnson/Kelsey Waldon, 20 Monroe Live
Shawn Butzin/Red Rio/Nicholas James Thomasma, Tip Top Deluxe Bar & Grill
From Ashes to New/Ice Nine Kills/Palisades/Afterlife/Hawk, Elevation @ The Intersection
Ethan Bouwsma Quartet, Creston Brewery
OG Huey/DreDaViolator/King Tru/Armani Vice/Chief/$tyl, Mulligan's Pub
Elijah Russ, Garage Bar & Grill
Jedi Mind Trip, H.O.M.E. at The B.O.B.
Mark Sala, BOB's Brewery, The B.O.B.
Project 90, Bobarino's Pizzeria, The B.O.B.
Astro Bats/Dark Red/Ape Not Kill Ape, 741
Funkle Jesse, Flanagan's Irish Pub (March 29-30)
John Shea, Rendezvous @ Amway Grand Plaza Hotel
Edye Evans Hyde, JW Marriott
Daniel Holland, Sacred Springs
17 Degrees South, Bier Distillery, Belmont
Blue Diamond Blues, Shots on the River, Belmont
Three's A Crowd, Woody's Press Box, Wyoming
Hannah Laine & Chris Bota, Saugatuck Brewing Company, Douglas
The Shagwells, Itty Bitty Bar, Holland
Novo Amor, Hope College Concert Series, Dimnent Chapel, Holland
Holland Concert Jazz Orchestra, Park Theatre, Holland
Faded Blue, New Holland Brewing's Pub on 8th, Holland
Delilah DeWylde, Tripelroot, Zeeland
Tim Johnson & Co., Porto Bello, Grand Haven
Serita's Black Rose, Grand Armory Brewing, Grand Haven
Starry Night Trio, 18th Amendment Spirits Co., Muskegon
Fathom XIX/Lone Caravan, Unruly Brewing, Muskegon
DC-90, The Dock at Bayview, Gull Lake
Beer For Breakfast, McDuff's Bar & Grille, Wayland
Ken Viilo/The Rock Show, Gun Lake Casino, Wayland
The Williams Family, Hilliard's Corner Lounge, Wayland (March 29-30)
Old Shoe, Bell's Eccentric Cafe, Kalamazoo
Blue Oddity/FlyLiteGemini, Old Dog Tavern, Kalamazoo
Gifts of the Soil, Shakespeare's Lower Level, Kalamazoo
Eve To Adam/Artifas, The Music Factory, Battle Creek
Allie Garland, JB's Whiskey Old Style Grill, Springfield
Gold Company Vocal Jazz Invitational with Johnaye Kendrick, Dalton Center Recital Hall, Western Michigan University, Kalamazoo
James Neary & the Bevy Blue, The Livery, Benton Harbor
Saturday, March 30
Demetri Martin, 20 Monroe Live
Jack & The Bear, Founders Brewing Company
Thou/Emma Ruth Rundle/Cloud Rat/Hell Hotline, The Pyramid Scheme
Pressed & Proper/Kar Pow/CoLu, Mulligan's Pub
Denise Davis & the Motor City Sensations, Billy's Lounge
White Rabbit/The Jetbeats/Dangerville, Tip Top Deluxe Bar & Grill
The Plot In You/Like Moths To Flames/Dayseeker/Limbs/City State, The Stache @ The Intersection
The Hill People, One Trick Pony
Hannah Rose & GraveStones (video release)/JP Flyer and the 40 Ouncers, Creston Brewery
Soulstice, H.O.M.E. at The B.O.B.
Project 90, Bobarino's Pizzeria, The B.O.B.
Dierks Bentley/Jon Pardi/Tenille Townes/Hot Country Knights, Van Andel Arena
Bill Staines: Grand River Folk Arts Society, Wealthy Theatre Annex
Sounds Familiar, River City Saloon
Grand Rapids Symphony, "Ferdinand The Bull," DeVos Performance Hall
Funkle Jesse, Flanagan's Irish Pub (March 29-30)
Kari Holmes, Back Forty Saloon
Third Coast Gypsy Jazz, The Old Goat
Noel Webley Trio, JW Marriott
Edye Evans Hyde, Rendezvous @ Amway Grand Plaza Hotel
Prison Suicide/Hostage/Tired Blood/Justice Decays, 741
Sam Granger/Andrew Brown (1 p.m.)/Annagail (5 p.m.), Sacred Springs
In The Whale/Crooked Heart/Knives Are Quiet, Rocky's Bar and Grill
Three's A Crowd, Shots on the River, Belmont
John Shea, Noto's, Cascade
Toby Bresnahan, Castle Brewing Co., Greenville
Birds Of Prey, Mustang Junction, Edmore
The Bruce Matthews Band, LowellArts House Concerts, Lowell
The Hoptown Rounders, Rockford Brewing Company, Rockford
Beer For Breakfast, Rogue River Tavern, Rockford
That Beatles Thing, Woody's Press Box, Wyoming
Carl Webb Band, Trail Point Brewing, Allendale
Matt Gabriel, Saugatuck Brewing Company, Douglas
Russian Renaissance: Great Performances Series, Hope College, Holland
Electric Red, Itty Bitty Bar, Holland
Steve Michaels, Waverly Stone Gastropub, Holland
Park After Dark, Park Theatre, Holland
Tomas Esparza Blues Band, Great Legs Winery Brewery Distillery, Holland
Quarter Below, The Pipeline Smokehouse and Bar, West Olive
Lynn The Band, Grand Armory Brewing, Grand Haven
Suzanne Westenhoefer, Seven Steps Up, Spring Lake
Mark Sala, Saugatuck Brewing Company, Douglas
Barefoot Blonde, The Dock at Bayview, Gull Lake
The Williams Family, Hilliards Corner Lounge, Wayland (March 29-30)
Hairmania/The Rock Show, Gun Lake Casino, Wayland
Jake Stevens, McDuff's Bar & Grille, Wayland
The Insiders (Tom Petty tribute), Bell's Eccentric Cafe, Kalamazoo
Kalamazoo Symphony, " 'Jaws' in Concert," Miller Auditorium, Kalamazoo
Skyburial/Somewhere To Call Home/Wormsinger/Coffin Talk/Foxfollow, Papa Pete's, Kalamazoo
Gold Company Vocal Jazz Invitational, Dalton Center Recital Hall, Western Michigan University, Kalamazoo
Starfarm, Shakespeare's Lower Level, Kalamazoo
Kim Richey/Ernie Hendrickson, Acorn Theater, Three Oaks
Sankofa, The Livery, Benton Harbor
Frankie Valli & the Four Seasons, Silver Creek Event Center, Four Winds Casino, New Buffalo
Birds Of Prey, Mustang Junction, Edmore
Sunday, March 31
Muskegon Music Exchange Gear Swap (noon), Unruly Brewing Company, Muskegon
The Darts/Emma Loo/Boob Sweat, Tip Top Deluxe Bar & Grill
Magic Beans, Founders Brewing Company
Chandler Reed & the Sticky Keys, Creston Brewery
Mike Frost/Mike Hyde (10 a.m.), JW Marriott
River North Jazz (11 a.m.), The Old Goat
Geof Bradfield: Underground Concert Series, LaFontsee Galleries
N3XUS, Sunday Classical Series, Grand Rapids Art Museum
Collegiate Vocal Competition Concert: Opera Grand Rapids, Betty Van Andel Opera Center
Randy Marsh & Friends (7 p.m.), SpeakEZ Lounge
Il Divo, DeVos Performance Hall
Edison Kitt: Eric Engblade's Songwriter Sunday Podcast, The People's Cider Co.
Vincent Hayes, Cedar Springs Brewing Co., Cedar Springs
Big Daddy Fox, Theatre Bar, Grand Haven
Charlie Millard Band, Salt Of The Earth, Fennville
James Reeser Blues Band, Sandbar Saloon, Saugatuck
Crossroads, Gun Lake Casino, Wayland
Caleb Stampfler, Hilliard's Corner Lounge, Wayland
Mdou Moctar/Guerilla Toss, Back Room @ Bell's Eccentric Cafe, Kalamazoo
Cave Twins, The Livery, Benton Harbor
SOLD OUT Dan + Shay/Chris Lane, Soaring Eagle Casino & Resort, Mt. Pleasant
Copyright 2019, Spins on Music LLC