A busy week at Meijer Gardens kicks off with Elvis Costello, but there's way more on the docket: A GR Symphony tribute to Chicago, The Piano Cottage Rocks, Riversedge Summer Series, Albert Lee, plus other gems.
THE BIG LIST: July 17-23
For a complete listing of upcoming shows through July at more than 160 West Michigan venues, check out The REALLY Big List at Local Spins. Have concert listings you think deserve to be spotlighted? Email date, time, ticket prices, location and details to liz@localspins.com.
ELVIS COSTELLO & THE IMPOSTERS
DELILAH DEWYLDE
When: 6:15 p.m. Monday
Tickets: SOLD OUT
Where: Frederik Meijer Gardens & Sculpture Park, Grand Rapids Township
Remarkably, it's been 35 years since Elvis Costello released his epic "Imperial Bedroom" album – and of course, this influential and incredibly prolific rock singer-songwriter has scads of rousing material before and after that to call upon for his live shows. In any event, the continuation of his "Imperial Bedroom & Other Chambers" tour makes a Grand Rapids stop at Meijer Gardens to launch the week in entertaining, sold-out fashion. By the way, his last stop there in 2011 ranks as one of Local Spins' "best Meijer Gardens shows ever." The Imposters – drummer Pete Thomas, keyboarist Steve Nieve and singer-bassist Davey Faragher – are joined by guest singers Kitten Kuroi and YahZarah.
Opening the show will be West Michigan's own rockabilly queen Delilah DeWylde. Gates open at 5:45 p.m.
LAMB OF GOD
BEHEMOTH, WITHHOLD THE BLOOD
When: 7:30 p.m. Monday
Tickets: $39.50-$40
Where: 20 Monroe Live, Grand Rapids
Virginia groove/thrash/death metal outfit Lamb of God has a devoted, intense following for the music it's been churning out since the mid-1990s (starting at Burn the Priest). The group just released a new EP, "The Duke," after putting out its most recent full-length album, "VII: Sturm und Drang," back in 2015.
Also on the bill for the Grand Rapids show are Polish metal band Behemoth and Muskegon's Withhold the Blood. Get more information online at 20monroelive.com.
TUESDAY EVENING MUSIC CLUB:
ROLLIE TUSSING & THE MIDWEST TERRITORY BAND
THE MUTEFLUTES
When: 7 p.m. Tuesday
Admission: Free to Meijer Gardens members; $12 adults; $9 seniors; children $4 to $9
Where: Frederik Meijer Gardens & Sculpture Park, Grand Rapids Township
Guitarist Rollie Tussing spent the first part of his musical career living, performing and teaching on the West Coast. He returned to southeastern Michigan about six years ago, and connected with bassist Serge van der Voo and percussionist Jim Carey. They bring their vintage sound to Ralston Bowles' popular Tuesday Evening Music Club at Meijer Gardens. Also on the bill are Grand Rapids indie folk-rockers The Muteflutes, with Micah McLaughlin, vocals and guitar; Aaron Wildey, background vocals and lead guitar; Adam Thompson on bass; and Levi Gardner on drums. The band is featured on the new "Local Spins Live at River City Studios" compilation CD featuring 12 West Michigan acts.
Get more information online at meijergardens.org.
HEATHER MALONEY
RYAN HOMMEL
When: 8 p.m. Wednesday
Tickets: $15-$25
Where: Seven Steps Up, Spring Lake
New Jersey naïve and Massachusetts-based indie-folk-rock artist Heather Maloney released her debut album in 2009 and has been turning heads ever since with her performances and songwriting. Her most recent recording, 2015's "Making Me Break," features guest appearances by members of My Morning Jacket and The Wallflowers.
Ryan Hommel opens the show and will play with Maloney.
Get tickets and details online at pindropconcerts.com, where you can also get details about Thursday's return of Albert Lee and Peter Asher.

THE PIANO COTTAGE ROCKS
When: 7:30 p.m. Thursday & 7:30 p.m. Friday
Tickets: $15
Where: Wealthy Theatre, 1130 Wealthy St. SE, Grand Rapids
The professional musician-instructors of The Piano Cottage, a Southeast Grand Rapids private music studio, teach hundreds of children, not just piano, but all sorts of instruments, vocal techniques, composition and theory. These two evenings feature eight- to 16-year-old students and is billed as a "family-friendly summer rock and roll concert." Money raised goes to offset music education costs for children who otherwise can't afford it.
Tickets are available at the door or online here.
BRASS TRANSIT: THE MUSICAL LEGACY OF CHICAGO
GRAND RAPIDS SYMPHONY PICNIC POPS
When: 7:30 p.m. Thursday & 7:30 p.m. Friday
Tickets: $16 senior lawn tickets-$51 table seats; children ages 2-18, $5
Where: Cannonsburg Ski Area, Belmont
If you remember the 1970s, you must remember Chicago Transit Authority, the band that stood out from its peers by virtue of catchy brass overtones. This is the show for people who swayed to "Colour My World" at prom or pondered over "25 Or 6 To 4" in a haze of smoke. Sadly, the band never really recovered from the untimely passing of Terry Kath. But Brass Transit is a group of Canadians who have been keeping Chicago's music alive since 2008, and for the past few years, they opened a new market by developing a version of the show to play with symphonies. That show lands at Cannonsburg on Thursday and Friday, with Bob Bernhardt, principal pops conductor, leading Grand Rapids Symphony musicians. We give this one a 10 for dance-ability, Dick.
Tickets are available online here.
BEAVER ISLAND MUSIC FESTIVAL
When: Thursday-Saturday
Tickets: $90 adults (three-day pass)
$30-$35 (daily)
Where: Beaver Island, in northern Lake Michigan
Starting in 2003, this unique festival held on Beaver Island – 32 miles from Charlevoix in Lake Michigan – has showcased local and regional bands in a truly unique setting. And this year's lineup is an impressive one for folks willing and happy to make the ferry trip: G-Snacks, Kung Fu Rodeo, Beans, Sydney Burnham, The Outer Vibe, Melophobix, The Legal Immigrants, Gunnar & The Grizzly Boys, The Matchsellers, Magnolia Wind, Libby Decamp & Olivia Mainville, The Appleseed Collective, Ghost City Searchlight, Cerny Brothers, Dave Boutette, Kristi Lynn Davis and Brotha James. It seems everyone who plays this event loves it, so that's a terrific endorsement.
Get more info online at bimf.net. Children 12 and younger are admitted free.
BIGFOOT BUFFALO
DESMOND JONES
BARBAROSSA BROTHERS
When: 8 p.m. Friday
Tickets: $8 advance, $10 day of show
Where: The Pyramid Scheme, Grand Rapids
This intriguing combo of Michigan bands covers the gamut in terms of jam-band-styled outfits. Bigfoot Buffalo leans towards roots rock, Desmond Jones towards jazz and funk, and the Barbarossa Brothers (from the Saginaw area) towards what they describe as "Michigan-bred bayou folk." Get more details online at pyramidschemebar.com and tune in to Local Spins on WYCE (88.1 FM) at 11 a.m. Friday when Bigfoot Buffalo and Desmond Jones will be the in-studio guests.
The Pyramid Scheme follows this on Saturday with what's billed as "The Get Down Old-School Party" with Other Brothers, Candie Laprie, Ronnie Boss, DJ Nelly Nell and DJ Choppy Blades, $10.
FASTER HORSES FESTIVAL:
LUKE BRYAN, DIERKS BENTLEY
MIRANDA LAMBERT, DARIUS RUCKER
OLD DOMINION, CHARLIE DANIELS BAND
When: Friday-Sunday
Tickets: $199 General Admission
$599 Tack Room VIP
(Camping is an additional $180-$500)
Where: Michigan International Speedway, 12626 U.S. Hwy 12, Brooklyn, Mich.
It's back for the fifth year and looks to be as popular as ever. Faster Horses in Jackson County boasts country music superstars such as Luke Bryan, Miranda Lambert, Dierks Bentley, Darius Rucker, Charlie Daniels, Old Dominion, Cole Swindell, Brett Eldredge, Dan + Shay, Jon Pardi and plenty more, not to mention up-and-coming acts playing the "Next From Nashville" stage (including Bailey Bryan, Drew Baldridge, Jackie Lee, Lanco, Wheeler Walker Jr., Whiskey Myers and others).
General admission tickets are still available, and while many camping passes for primo locations are sold out (at an extra charge), slots remain for this three-day event. Get more details and tickets online at fasterhorsesfestival.com.
DUNESVILLE MUSIC FESTIVAL
When: Friday-Sunday
Tickets: $70 advance, $85 at the gate
Where: 4846 Hulbert Road, Lake Ann
This cozy "bluegrass, folk and roots music festival" takes place on The Harm Farm near Lake Ann with a host of top-notch regional artists firing up Dunesville 2017, including The Native Howl, The Gasoline Gypsies, Biomassive, Watching for Foxes, The Bandura Gypsies, Alex Mendenall, The Change, The Birthday Suits, Desmond Jones, Soul Patch, The Brothers Crunch, Escaping Pavement, Blue Water Ramblers, Carrie Westbay, Brotha James and more.
Read more about this northern Michigan festival held on a 320-acre property west of Traverse City in this Local Spins feature.
TASTE OF GRAND RAPIDS
When: 3 p.m. Friday & 11 a.m. Saturday
Admission: Free
Where: John Ball Park, 1300 W. Fulton St., Grand Rapids
Sponsored by IHeartRadio (WOOD Newsradio, WSNX), Taste Of Grand Rapids features food and beverage purveyors such as Slows BBQ, Aloha Hawaiian Shaved Ice, Vinnie's Pizza and Bell's Brewery. While admission is free, you buy tickets, four for $5, to taste the wares.
The musical menu also is noteworthy, with rockabilly specialists Jesse Ray & the Carolina Catfish, plus glam-metal Hairmania and Motley Crue tribute band Wreking Crue slated for Friday; while Saturday offers a pure country lineup featuring West Michigan favorites Stolen Horses, Brian Randall Band, The Bootstrap Boys, Paradise Outlaw (the winning local act of 10 that competed for the local performance slot at this year's B-93 Birthday Bash), River Melcher, Kari Lynch Band and Nashville-based Jacob Davis, a Louisiana native and Black River Entertainment artist. Polish your boots and arrive hungry. Get details online here.
RIVERSEDGE SUMMER MUSIC SERIES:
THE RED SEA PEDESTRIANS
BLARNEY CASTLE
KALAMAZOO STRING COLLECTIVE
When: 5 p.m. Saturday
Admission: $10; age 20 and younger, free
Where: Arcadia Ales, 701 E. Michigan Ave., Kalamazoo
THIS WEEK'S LOCAL SPINS TICKET GIVEAWAY: Congratulations to Local Spins readers Kim and Mary Masters who won tickets to Saturday's Riversedge music series show at Arcadia Ales in Kalamazoo. Come back to The Big List Concert Guide every week for your chance to win concert tickets.
The second of four once-a-month Riversedge Summer Music Series events is slated for Arcadia Ales' Beer Garden along the shore of the Kalamazoo River. It's a gorgeous, impressive location. On the bill are: a Green Light Music vinyl session; Kalamazoo String Collective, Blarney Castle, a popular Irish music group comprising Western Michigan University music school alums and based in Kalamazoo; and The Red Sea Pedestrians, a half-dozen world roots/indie-folk musicians, also based in Kalamazoo. Family-friendly till 9 p.m. Online tickets available online here.
For details, parking and transportation options, check here.
DB SHOWS:
RICK JOHNSON ROCK AND ROLL MACHINE
MARK ROSE, GUPPY, GREY MATTER
When: 6 p.m. Saturday
Admission: $5
Where: Unruly Brewing, 360 W. Western Ave., Muskegon
Muskegon promoter Danny Brueck of DB Shows crawls out of his Temple House basement to present this two-stage special event both inside the Unruly Brewing Taproom and outdoors in a Beer Garden. Bands on tap include: Rick Johnson Rock And Roll Machine (Mustard Plug bassist), American Opera (John Bee, 2017 CD "Small Victories"), Mark Rose (Chicago singer-songwriter, late of Spitalfield), hip hop artist Jahshua Smith And The Race Card from Detroit, Vines (Kalamazoo, 2017 "Circle Of Stones"), Guppy (Kalamazoo), Charlie Darling (Grand Rapids folk punk singer songwriter), Grey Matter (Lansing, ska core), Perren (Ferrysburg, 2017 CD "Apples & Peanut Butter"), Cloudlight and Motivation Jr. Last one standing wins.
FOXYGEN
CUT WORMS
BRONZE WOLF
When: 7 p.m. Sunday
Tickets: $20
Where: The Pyramid Scheme, Grand Rapids
California indie-rock duo Foxygen – Jonathan Rado and Sam France – released its fourth studio album, "Hang," early this year, earning praise from a variety of music critics. Their current U.S. tour stops in Grand Rapids in between shows in Chicago and Detroit.
Opening this weekend-ending show will be Cut Worms and Bronze Wolf. Get tickets and details online at pyramidschemebar.com.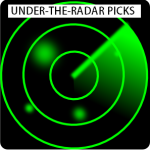 UNDER-THE-RADAR PICKS
See the full list of this week's free Community Concerts in a separate Local Spins Listing, including performances Tuesday by Luke Warm & The Not So Hots at Allendale's Rotary Concerts in the Park, Thursday by All American Funk Parade (noon) at Rosa Parks Circle in downtown Grand Rapids and by Lindsay Lou & The Flatbellys (7 p.m.) as part of Lowell's Sizzlin' Summer Concerts Series, and by Look Out Lincoln at Kentwood City Hall as part of the Kentwood Summer Concerts series, and Friday by Karizma playing Holland's Lakeside Concerts in Kollen Park, plus many more, all listed here: FREE COMMUNITY CONCERTS
Kevin Jones Band With Steve Talaga, Damon Womack, Rob Mulligan, Tom Lockwood, Michael Doyle, Jazz In The Park, 6:30 p.m. Monday, Ah-Nab-Awen Park, free — The West Michigan Jazz Society, sponsor of this weekly outdoor summer series, reports that percussionist Kevin Jones was a member of the legendary soul and R&B group, The Isley Brothers, for 13 years and worked with Whitney Houston. He recently moved to Grand Rapids, and is teaching at Cook Arts Center and Western Michigan University. He is joined by well-known musicians from the West Michigan jazz scene.
The Doran Brothers Band, John Collins Park, 7 p.m. Monday, East Grand Rapids — The United Bank concert series moves to feature The Doran Brothers, who have that high level of musical comraderie that only siblings enjoy. They'll deliver soft rock covers and tunes that celebrate summer in Michigan. Chairs and/or blankets recommended.
Vans Warped Tour Battle of the Bands at The Stache inside The Intersection in Grand Rapids, 6 p.m. Tuesday, $5 advance, $8 day of show – Heart at War, Spirit Week, Live for Tomorrow, Outliers and Hurry Home will be battling on stage at this all-ages show. More at sectionlive.com.
Chicago Rhythm & Blues Kings, Rogue River Blues Series, 7 p.m. Tuesday, Garden Park, Rockford, free — For nearly a quarter of a century, this venerable Chicago band has been kicking out Windy City blues, soul and R&B. Part of the Blind Pig Records family, the band features Terry Ogolini on tenor sax; Don Tenuto, trumpet; Bob Halaj, bass; David Mick, guitar; Willie Hayes, drums, plus frontman Ernie Peniston.
Maitri, Yolonda Lavender With LUSHH and Saxsquatch & Bridge Band, 7 p.m. Tuesday, Shakespeare's Pub Lowel Level, Kalamazoo, $5 — Brooklyn quartet Maitri (Sanskrit for "my tree") plays an indie version of R&B and soul: Caroline Davis (woodwinds and vocals); Ben Hoffman (vocals and keyboards); Sam Weber (bass) and Jay Sawyer (drums). Kalamazoo musician, poet, activist and arts promoter Yolonda Lavender released a CD this year, "Back 4 The 1st Time." Another interesting homegrown group, Saxsquatch & Bridge Band, rounds out the evening.
Walter Trout playing the WLAV Summertime Blues Series at DeltaPlex Arena in Walker, 6:30 p.m. Wednesday, free – Veteran bluesman Walter Trout has long been a favorite of WLAV's "Blues on the Mall" and "Summertime Blues" series. The 66-year-old New Jersey native underwent a liver transplant a few years ago and, after recovery, has continued to tour extensively in the United States and Europe, not to mention releasing a new studio album, "Battle Scars," and live album, "Live in Amsterdam." Opening Wednesday's show will be local blues band Rochelle & The Spoilers.
Barenaked Ladies, 7 p.m. Wednesday, Frederik Meijer Gardens & Sculpture Park Amphitheater, sold out — In the 1990s, alt-indie Canadians Barenaked Ladies found success south of the border with hits like "One Week," "The Old Apartment" and "If I Had $1,000,000." The band was nominated for Grammy awards in 1999 and 2001, and has a pocketful of Juno awards, Canada's music awards. In 2007, the band recorded its concert at DTE Energy Music Theatre (can we just agree to call it Pine Knob?) for the "Talk To The Hand: Live In Michigan" CD and video project. So no surprise that this Grand Rapids show is sold out–as are the next seven Meijer Gardens shows.
Carl Webb Band, Cedar Springs Brewing Co., 7:30 p.m. Wednesday, Cedar Springs, free — Expect a pleasant blend of country-leaning Americana covers and originals from this Muskegon-based musician.
Diana Ross, 8 p.m. Wednesday, Kresge Auditorium, Interlochen Center For The Arts, Interlochen, SOLD OUT — No one, absolutely no one, epitomizes the Motown era in a more iconic and glamorous way than 73-year-old Diana Ross. This native Detroiter found fame and fortune in the 1960s as lead singer for The Supremes, Motown's Number One group and, indeed, the best-selling girls group of all time. Ross went on to have a successful solo and entertainment career. A bucket list show in beautiful northern Michigan–if you were able to score tickets.
Bruce Hornsby & The Noisemakers with The Wood Brothers opening, 6:30 p.m. Thursday, Frederik Meijer Gardens & Sculpture Park Amphitheater, SOLD OUT — Pianist and singer Hornsby is well-regarded and appreciated by West Michigan fans, and he has rewarded them with regular appearances in the area in recent years. Opening is Nashville folk band The Wood Brothers, consisting of Chris (upright bass) and Oliver (guitar) Wood, plus Jano Rix. Although the Meijer Gardens show is sold out, tickets are available for Hornsby's Friday show at John M. Hall Auditorium in Petoskey ($35-$45). Check that online here.
Albert Lee and Peter Asher playing Seven Steps Up in Spring Lake, 8 p.m. Thursday, $25-$35 – Grammy winners Albert Lee and Peter Asher return to this vibrant listening room for another acoustic evening of songs and tales. The pairing of half of the legendary Peter & Gordon with a much-respected iconic guitarist makes for a special evening indeed. Get tickets online here.
Tom DeVries playing One Trick Pony in downtown Grand Rapids, 8 p.m. Thursday, free — Here's a chance to see "Dr. Tom" DeVries, a singer and multi-instrumentalist who's been adding his mandolin prowess to the folk/bluegrass sound of Blue Water Ramblers, stand out on his own in a solo gig in downtown Grand Rapids. As he puts it, he'll be reviving "musical memories from the '30s, '60s, '70s and beyond."
Amos Lee playing Meijer Gardens in Grand Rapids Township, 7 p.m. Friday, SOLD OUT – Philadelphia singer-songwriter Amos Lee returns to this outdoor amphitheater for yet another sold-out show. Bailen will open the concert. Lee is touring behind his most recent album, 2016's "Spirit."
The Devil's Cut, Paradise Outlaw and The Sadie Hawkins playing Tip Top Deluxe Bar & Grill in Grand Rapids, 9 p.m. Friday, $5 – Lansing's Devil's Cut describes its music as American rock 'n' roll. They're paired up for this show with award-winning Americana/country band Paradise Outlaw and The Sadie Hawkins.
Born of Osiris, Volumes and more playing The Stache inside The Intersection, 6:30 p.m. Saturday, $20 advance, $23 day of show – Chicago metal/deathcore band Born of Isiris recently released a new EP "The Eternal Reign." The group brings its tour to Grand Rapids, with Volumes, Betraying the Martyrs, Widowmaker and Oceans Beneath Us filling out this wall-rattling bill. Details here.
Cosmic Knot playing an album-release show at Founders Brewing in Grand Rapids, 9:30 p.m. Saturday, $5 – This marvelous new GR band led by guitarist-singer Tom Wall oozes "positivity" and genre-bending charm. They release their new album, "Inner Space," with a couple of other new West Michigan bands on the bill – TruthInFiction and Mondo Mammoth. Read more about Cosmic Knot in this week's Local Spins Artist Spotlight.
ON THE HORIZON
July 24
Andrew Bird, Frederik Meijer Gardens & Sculpture Park Amphitheater
Jim Cooper & Organic Vibes With Jim Alfredson & Jeff Shoup, Jazz In The Park, Ah-Nab-Awen Park
Brad Fritcher's Moods, Jazz & Gin Mondays, Long Road Distillers
BassBin: DJ Psycho, Billy's Lounge
Melophobix, Walk The Beat Sounds of Summer Concert Series, Pottawatomie Park, Grand Haven
Summer In The Studio: Danika & The Jeb, Saugatuck Center For The Arts, Saugatuck
Open Mic Jazz Jam, What Not Inn, Fennville
Alex Mays, Gun Lake Casino, Wayland
Dan Willenberg Trio, The Union Cabaret & Grille, Kalamazoo
Tom Duffield, Old Dog Tavern, Kalamazoo
July 25
The Who, Van Andel Arena
The Moxie Strings/The Dave Sharp World's Trio, Tuesday Evening Music Club, Frederick Meijer Gardens & Sculpture Park Amphitheater
Mike Mains/Watching For Foxes/JD Eicher/American Opera, The Pyramid Scheme
POPTueK, Billy's Lounge
Joe Johnson & the Bluebacks, Rogue River Blues Series, Garden Park, Rockford
Gabrial James, Rogue River Tavern, Rockford
Toppermost Beatles Tribute, Concerts In The Park, Lamar Park, Wyoming
Todd Long, Gun Lake Casino, Wayland
Tuesday Jazz Jam, Rupert's Brewhouse, Kalamazoo
Natchez Trace, Soundz Of Summer, Lawrence Park, Zeeland
Catfish & The Man, Walk The Beat Sounds of Summer Concert Series, Bolt Park, Grand Haven
Take Three Jazz Ensemble, The Grand, Grand Haven
Chris Janson/Davisson Brothers Band, Kresge Auditorium, Interlochen Center For The Arts, Interlochen
July 26
(No Local Spins Wednesday @ SpeakEZ Lounge due to soccer)
SOLD OUT The Beach Boys, Frederik Meijer Gardens & Sculpture Park Amphitheater
Tom Hagen Trio Featuring Rick Reuther, Noto's
Big James & The Chicago Playboys, Summertime Blues Concert Series, DeltaPlex
Melvins/Spotlights, The Pyramid Scheme
Jim Shaneberger, Blue Water Grill
Nathan Kalish, H.O.M.E. At The B.O.B.
FUEGO, Billy's Lounge
Jon Lehrer, Vancouver, B.C.: 17th Annual Beckering Family Carillon International Concert Series, Grand Valley State University, Pew Campus
Blue Water Ramblers, Concerts in Rogers Park, Sparta
Matt Plessner, Cedar Springs Brewing Co., Cedar Springs
Melophobix, Walk The Beat Sounds Of Summer Concert Series, Grand Haven
Jack Leaver, Jack's Waterfront Bistro + Bar, Spring Lake
Tony & Wally, Sandy Point Beach House, West Olive
Marquita & Brandon Dueling Pianos, Gun Lake Casino, Wayland
Jazz Mix Night, The Union Cabaret & Grille, Kalamazoo
Shelby Lynn, Arcadia Ales, Kalamazoo
Kansas Bible Company, Beards Brewery, Petoskey
Terry Lower, Clara's On The River, Battle Creek
Robin Connell, Bella Fortuna, Lake Leelanau
Organissimo, Gull Landing, Pentwater
July 27
2 Chainz, 20 Monroe Live
SOLD OUT The Shins, Frederik Meijer Gardens & Sculpture Park Amphitheater
Carrollton, Fifth Third Ball Park
Low Cut Connie/Scantron, Tip Top Deluxe Bar & Grill
The Hollows/The Weatherheads, Founders Brewing Co.
Dave Sharp Worlds Trio, Long Road Distillers
Throwback Thursday, Billy's Lounge
Melophobix, "Relax At Rosa," Rosa Parks Circle
Complete VII/SuperDre, GRAM On The Green, Grand Rapids Art Museum
Genna & Jesse, One Trick Pony
Brena, Standale Summer Concert Series, Walker Community Park, Walker
Marquita Bernard, Blue Water Grill
Genna & Jesse, One Trick Pony
Walt Gutowski & The Bridge Street Band, Bostwick Lake Inn, Rockford
Jim Spalink, Rockford Brewing Company, Rockford
Women Rock, Grand Rapids Symphony Picnic Pops, Cannonsburg Ski Area, Cannonsburg (July 27-28)
Tomas Esparza Blues Band, Kentwood City Hall, Kentwood
Dusty Chaps & the City Slickers, The Grand Lady Riverboat, Jenison
Natchez Trace, Sizzlin Summer Concerts, Lowell
John Shea Trio, Saugatuck Brewing Co., Douglas
Mark Kahny, Marro's Italian Restaurant, Saugatuck
Nate Holley, Itty Bitty Bar, Holland
Delilah DeWylde, Coppercraft Distillery, Holland
Andy Frisinger & Chris Wiser, Grand Armory Brewing, Grand Haven
Two Dudes In Flip Flops, Jack's Waterfront Bistro + Bar, Spring Lake
Nathan Kalish and the Lastcallers, Unruly Brewing Co., Muskegon
Joe Laureano/Brenda Loomis Band, Gun Lake Casino, Wayland
The Vegabonds, Bell's Eccentric Cafe, Kalamazoo
The Knific Quartet, The Union Cabaret & Grille, Kalamazoo
Desmond Jones, Shakespeare's, Kalamazoo
Terry Lower, Clara's On The River, Battle Creek
3 LB Cut, Dark Horse Brewing, Marshall
Star and Charlie, Riverfront Concert Series, Riverfront Park, South Haven
The Doors of Chicago, Acorn Theater, Three Oaks
The Crane Wives, Fountain Point Resort, Lake Leelanau
July 28
Hijas de su Madre, 20 Monroe Live
Left Lane Cruiser/Black Cat Bone, Tip Top Deluxe Bar & Grill
Brena, H.O.M.E. At The B.O.B.
Sounds Familiar, Lake Michigan Sports Bar
The Moonrays, Rocky's Bar and Grill
Peace To Mateo/Epcya/Trying/Kyd Kane: Local Showcase #16, The Pyramid Scheme
Dance Contraption/KJ & the Good Time Family Band/EGO & The Man, Mulligan's Pub
DC-90, Grand Woods Lounge
Oregon Dreamchild, Flanagan's Irish Pub
In The Red, Potter's Log Cabin Bar
JGJ, Woody's Press Box, Wyoming
Symphony Picnic Pops, Cannonsburg Ski Area, Cannonsburg
Bill Ellingboe, Blue Water Grill
John Shea, JW Marriott
Kathy Lamar Trio, Noto's
Dale Wicks, 57 Brew Pub & Bistro, Greenville
Diemonds, Unruly Brewing Co., Muskegon
Steeple Hill, Pope's Pub, Muskegon
Pat McGee, Seven Steps Up, Spring Lake
Westlan Brothers/Yard Sale Underwear, Jack's Waterfront Bistro + Bar, Spring Lake
Plain Jane Glory, Grand Armory Brewing, Grand Haven
Tim Johnson & Mark Kahny, Portobello, Grand Haven
Typo, Kirby House, Grand Haven
Strumble Head, Lakeside Concerts, Kollen Park, Holland
Matt Gabrial/The FAN Club, New Holland Pub On 8th, Holland
Greg Kobylenski, Our Brewing, Holland
Delilah DeWylde, Virtue Cider, Fennville
Todd Long/The Rock Show, Gun Lake Casino, Wayland
The Menzingers, Bell's Eccentric Cafe Beer Garden, Kalamazoo
Jake Kershaw, The Union Cabaret & Grille, Kalamazoo
Matchsellers/Great Lakes Grass, Old Dog Tavern, Kalamazoo
Koz!, Harvey's On The Mall, Kalamazoo
Blair Miller, Beards Brewery, Petoskey
Terry Lower & Edye Evans Hyde, Clara's On The River, Battle Creek
Heartsick/86 The Devil/Nagazi/Past Tense/Sun And Flesh, The Music Factory, Battle Creek
Out Of Favor Boys/Quentin Booth II, Vibe@Five, Friendship Park, Battle Creek
The High Definitions, The Livery, Benton Harbor
Bob's Barn Jamboree, Lake Odessa
Nessa, Summer Sounds Series, Michigan Legacy Art Park, Thompsonville
Baroque on Beaver, Beaver Island (July 28-Aug. 6)
Danish String Quartet, Corson Auditorium, Interlochen Center For The Arts, Interlochen
July 29
2CELLOS, 20 Monroe Live
Nomo, The Pyramid Scheme
Hollywood Nights (Bob Seger tribute), The Intersection
Emma Loo and Sam/Drunk And Sailor/Adam Gunther and the Bear-A-Tones, Tip Top Deluxe Bar & Grill
Little Good Bad/Rachel B/Fable The Poet, Founders Brewing Co.
Union Guns, H.O.M.E. At The B.O.B.
Annabelle Road, Back Forty Saloon
Decades, Flanagan's Irish Pub
Tony Reynolds, Blue Water Grill
Edye Evans Hyde Trio, JW Marriott
Nick Waterhouse/Stef Chura/The Roots/Third Eye Blind/The All American Rejects/Battle Of The Bands, Millennium Park
D1G1D4Mn Industrial Dance Night, Mulligan's Pub
Innuendo, Woody's Press Box, Wyoming
Deepfall, 57 Brew Pub & Bistro, Greenville
Mo Pop Fest, West Riverfront Park, Detroit (July 29-30)
Buster Blues Band, Hennessy's Irish Pub, Muskegon
Speak Easy/Lipstick Jodi, Unruly Brewing, Muskegon
Everett Domeier/Sweet Diesel Jenkins, Gun Lake Casino, Wayland
Barbarossa Brothers, The Mitten Bar, Ludington
Marquita Bernard, Jack's Waterfront Bistro + Bar, Spring Lake
Mark Kahny & Tim Johnson, Porto Bello, Grand Haven
Mr. Whooha, Grand Haven Brew House, Grand Haven
Typo, Kirby House, Grand Haven
The Russ Brothers, Grand Armory Brewing, Grand Haven
The Island Guys, Sandy Point Beach House, West Olive
Perfect Storm, Itty Bitty Bar, Holland
Joe Marcinek Band, Park Theatre, Holland
Trevor Waldron/The Legal Immigrants, New Holland Pub On 8th, Holland
Trixy Tang, Wick's Park, Saugatuck
Fremont John, Saugatuck Brewing Co., Douglas
LUSHH, The Union Cabaret & Grille, Kalamazoo
Thunderbolt & Lightfoot (CD release), Louie's, Kalamazoo
Harvey Pekar/Terribly Happy/Swamp Lord/Drugs In The Carpet, Shakespeare's Pub Lowel Level, Kalamazoo
David Greeley, Harvey's On The Mall, Kalamazoo
The Leprecans, Red's, Middleville
Leilapalooza, Leila Arboretum, Battle Creek
Chris Kang Band, The Livery, Benton Harbor
Sarah Evans, Silver Creek Event Center @ Four Winds Casino, New Buffalo
Memphis Underground/Top Secret Band: Makers' Market, Round Barn, New Buffalo (July 29-30)
Jenny Devoe, Aten Place, Boyne Falls
Ian Burke, Beards Brewery, Petoskey
Nessa, Red Sky Stage, Petoskey
Theory Of A Dead Man, Streeter's Ground Zero, Traverse City
July 30
Pancho Villa's Skull/Maggie May/Nate Maynard/Paddlebots, Tip Top Deluxe Bar & Grill
Revival Of The 80s, Billy's Lounge
Greg Miller, Sunday Brunch Series, JW Marriott
Jazz Brunch, The Old Goat
Randy Marsh & Friends, SpeakEZ Lounge (unless there's soccer)
Tony Reynolds, Bostwick Lake Inn, Rockford
Knee Deep, Cedar Springs Brewing Co., Cedar Springs
Laura Ellis, University of Florida: 23rd Annual Cook Carillon Concert Series, Grand Valley State University, Allendale
Lew Russ, Jack's Waterfront Bistro, Spring Lake
Rich Burkholder, Kirby House, Grand Haven
Michael Dause & Jake Allen, C3, Grand Haven Community Center, Grand Haven
Trixy Tang, Coral Gables, Saugatuck
Mark Kahny, Marro's Italian Restaurant, Saugatuck
Westlan Brothers, Gun Lake Casino, Wayland
The Verve Pipe, Concerts In The Park, Bronson Park, Kalamazoo
Steve Pesch, Arcadia Ales, Kalamazoo
Jazz Brunch/Blues Jam, Old Dog Tavern, Kalamazoo
Nathan Douglas, Harvey's On The Mall, Kalamazoo
Keith Scott/Slim Gypsy Baggage: Makers' Market, Round Barn, New Buffalo (July 29-30)
Mo Pop Fest, West Riverfront Park, Detroit (July 29-30)
Organissimo, Gull Landing, Pentwater
Nik Carman & The Crazy Uncles, Fountain Point Resort, Lake Leelanau
World Youth Symphony Orchestra, Kresge Auditorium, Interlochen Center For The Arts, Interlochen
Copyright 2017, Spins on Music LLC