The week also features Reverend Raven, Sebastian Bach, Patty PerShayla, Laith Al-Saadi, Langhorne Slim, Deerfield Run and Project 1's first-ever Blue Bridge Amplified.
THE BIG LIST: Sept. 9-15
Be sure to check the "Big List of Michigan Music Festivals," because we update it frequently. View an expanded list of upcoming shows at West Michigan venues at The REALLY Big List at Local Spins.
Support our coverage of
West Michigan's music scene
Have concert listings you think deserve to be spotlighted? Email date, time, ticket prices, location and details to liz@localspins.com.
MONDAY
MONDAY NIGHT JAZZ GUMBO:
PATTY GAYLE & MARY RADEMACHER REED
When: 6:30 p.m. Monday
Tickets: $20, $15 members (food and music)
$15, $10 members (music only)
Where: Casino Club, 3260 Salerno Drive NE, Grand Rapids
It's back for the fall: the West Michigan's Jazz Society's Monday Night Jazz Gumbo series. This month's installation features singers Patty Gayle and Mary Rademacher Reed performing with pianist Mark Kahny, drummer Mark Weymouth and saxophonist John Gist.
As usual, attendees can get a soup/gumbo or hot dogs/chips and a salad. Doors open at 6 p.m. Get details online at wmichjazz.org.
WEDNESDAY
THE B-52s, BERLIN
ORCHESTRAL MANOEUVRES IN THE DARK
When: 6 p.m. Wednesday
Tickets: $93 ($91 members)
Where: Frederik Meijer Gardens & Sculpture Park, Grand Rapids Township
Remarkably, this is billed as the 40th anniversary tour for The B-52s, who've been churning out danceable, new wave rock and pop for decades. The band started with "Rock Lobster" and "Private Idaho" in the late 1970s before catching fire with "Love Shack" in 1989.
For the return of Fred Schneider, Kate Pierson, Cindy Wilson and company to Meijer Gardens, the band is bringing along England's Orchestral Manoeuvres in the Dark (OMD) which has been around about as long ("If You Leave," "(Forever) Live and Die") as well as California's Berlin ("No More Words"). Tickets were still available early this week for the next-to-last Meijer Gardens show of the summer concert series; details here. Gates open at 5 p.m.
THE HEAD AND THE HEART
MOONDOGGIES
When: 8 p.m. Wednesday
Tickets: $47.50-$99.50
Where: 20 Monroe Live, Grand Rapids
The Head and The Heart make a Grand Rapids stop on the "Living Mirage Tour," promoting the Seattle indie-folk group's latest album of the same name. Rolling Stone magazine described the new recording as exuding "old-fashioned mainstream ambition" and "a bigger, radio-ready" sound with pop flavors and songs that are still rooted in organic "sturdy melodies."
Opening the show will be Washington-based rock band The Moondoggies. Get details and tickets online at 20monroelive.com.
LOCAL SPINS WEDNESDAY:
DEERFIELD RUN
When: 8 p.m. Wednesday
Admission: Free
Where: SpeakEZ Lounge, Grand Rapids
Local Spins Wednesdays presents the talented, country-hued roots rock band Deerfield Run, led by guitarist and singer Alex Austin. The band boasts a "fuller sound" on its upcoming sophomore album, recorded at Centennial Sound in Grand Rapids with The Crane Wives' bassist Ben Zito as producer. Expect the band – Austin, lead guitarist Justin Dore, drummer Mike Kanoza and bassist/keyboard player Matt Kuczynski – to release the new album this winter. But for now, they plan to rock SpeakEZ with their well-crafted songs.
Local Spins Wednesdays are presented by Local Spins, SpeakEZ Lounge, North Coast Guitar Company and WYCE, with Michigan beer specials on tap and free parking in the city lot kitty-corner (to the south) off Monroe Avenue NW or the Sixth Street Park lot to the north.
THURSDAY
CELESTE ALLISON TRIO
When: 7 p.m. Thursday
Tickets: $15
Where: The Sandbox Listening Room, Kalamazoo
Alt-folk meets jazzy-pop fueled by the agile vocals of relative newcomer Celeste Allison, joined by guitarist Adam Main and bassist Anders Dahlberg. Formed in late 2018 and backed by years of experience and skill, the trio offers a refreshing mix of semi-acoustic originals and unique covers. The debut album is expected to be released later this year and has already generated a buzz.
Tickets include your spot in the room along with light snacks and refreshments in this unique and gorgeous musical setting. More information available online here.


TURNOVER, YOUNG GUV
VAGABONDS
When: 8 p.m. Thursday
Tickets: $24 advance, $26 day of show
Where: The Pyramid Scheme, Grand Rapids
Virginia indie-rock/emo/pop-punk band Turnover is set to release a new studio album, "Altogether," on Nov. 1. But before that, the group brings its U.S. tour to Grand Rapids, then heads overseas to perform in the United Kingdom in October.
Power pop/R&B/soft rock's Young Guv, aka Ben Cook, also is on the bill, along with Grand Rapids' own punky Vagabonds. Get details online at pyramidschemebar.com.
REVEREND RAVEN & THE CHAIN SMOKING ALTAR BOYS
When: 9 p.m. Thursday
Tickets: $10 advance, $12 day of show
Where: Tip Top Deluxe Bar & Grill, Grand Rapids
Passionate, straight-up traditional blues. That's the forte of Chicago's Reverend Raven & The Chain Smoking Altar Boys, led by guitarist-singer Reverend Raven. The band performs "original songs peppered with nods to Slim Harpo, Little Walter, Jimmy Rogers, Junior Wells" and others.
Doors open at 8 p.m. for this 21-and-older show. Details online here.
MICHIGAN IRISH MUSIC FESTIVAL:
GAELIC STORM, HIGH KINGS
AOIFE SCOTT, ONE FOR THE FOXES
When: Thursday-Sunday
Tickets: Available at gate only
$50 four-day pass
$5 Thursday
$15 Friday
$20 Saturday
$10 Sunday
Where: Heritage Landing, Muskegon
This celebration of Celtic music continues to grow, with an impressive slate of international and regional acts playing six stages over four days, plus Irish food and beverages, a children's area, markets, jam sessions, dance performances and more.
Leading the charge this year are several acclaimed bands of note, including Gaelic Storm, High Kings, Aoife Scott, One for the Foxes, JigJam, Doolin', Pigeon Kings, Drowsy Lads, Connla, Conifers, Colm Keegan, Shane Hennessy, Seamus Kennedy, Blackthorn, Moxie Strings and others. More info at michiganirish.org. The live music starts at 5:15 p.m. Thursday at Bob & Bernie's Pub with the bulk of the festival entertainment kicking off at 4:45 p.m. Friday.
FRIDAY
PATTY PERSHAYLA (EP RELEASE)
When: 9 p.m. Friday
Admission: Free
Where: Creston Brewery, Grand Rapids
Grand Rapids singer and multi-instrumentalist Patty PerShayla is a force of nature, or as her music has been described: "Peace, love and a giant crowbar." She celebrates release of her new EP, "Oracle Bones," in a show that will also feature Emilee Petersmark of The Crane Wives, Red Rio and Charlie Darling. It's a 21-and-older show. Details here.
Also, tune in to Local Spins on WYCE (88.1 FM) at 11 a.m. Friday when PerShayla will be in the in-studio musical guest. (PerShayla also plays The Distant Whistle Brewhouse in Vicksburg at 7 p.m. Saturday.)
LAITH AL-SAADI
When: 9 p.m. Friday
Tickets: $5 day of show
Where: Old Dog Tavern, Kalamazoo
In 2016, Ann Arbor native Laith Al-Saadi won a spot in the Season 10 finale of NBC's "The Voice," and now he's bringing his authentic blend of blues, soul and classic rock to the outdoor Beer Garden at Old Dog Tavern.
With the perfect combination of Midwestern hustle and incredible musical chops on guitar and vocals, Al-Saadi has toured across the country, working with legends such as Taj Mahal, Gregg Allman, B.B. King, Aretha Franklin and in January with Bob Seger on his farewell tour. For more information, visit the event page here.
SATURDAY
PERRIN BACKYARD BASH:
JAKE KERSHAW, THE HACKY TURTLES
PARADISE OUTLAW, HOLLYWOOD MAKEOUT
When: 4-11 p.m. Saturday
Tickets: $7 advance, $10 day of show
Where: Perrin Brewing, 5910 Comstock Park Drive NW, Comstock Park
An eclectic, all-star lineup of West Michigan bands celebrates the seventh anniversary of Perrin Brewing, including The Hacky Turtles, Jake Kershaw, Hollywood Makeout, Paradise Outlaw and Kosmic Mama & the Holding Co.
This is a 21-and-older event, which also features outdoor games, vendors and an annual cornhole tournament. Get tickets and more information online here.
HISPANIC HERITAGE MONTH CELEBRATION:
CINCO EN CLAVE, LUNA BLUES MACHINE
LA FURIA DEL RITMO
When: 7 p.m. Saturday
Admission: $5 donation to West Michigan Hispanic Center
Where: Founders Brewing Co., Grand Rapids
This special Saturday night at Founders pays tribute to Hispanic Heritage Month with numerous performances, DJ sets and an opening 7 p.m. salsa dancing lesson from Casey Reed. On stage will be Luna Blues Machine, Cinco En Clave, La Furia del Ritmo (cumbia, bachata) and DJ Money Mike (who mixes reggaeton, bachata, salsa, cumbia and Top 40 music).
There will also be artwork and Latin-inspired food offerings. Learn more at foundersbrewing.com.
BLUE BRIDGE AMPLIFIED:
DAN DEACON, LADY ACE BOOGIE
CODY VIZCARRA, ILL ONE
When: 8-11 p.m. Saturday
Admission: Free
Where: Blue Bridge over the Grand River, downtown Grand Rapids
ArtPrize's Project 1 presents this special Blue Bridge event starring Baltimore composer, performer and electronic music artist Dan Deacon, who will perform a beatbox set at 9 p.m. and a headlining set at 10 p.m. Also, "an array of local artists will take over Rafael Lozano-Hemmer's Voice Bridge, activating the sound system and 400-plus lights that will traverse Grand Rapids' iconic Blue Bridge."
DJ ILL One will kick things off at 8 p.m., followed by a beatbox and rap set by Cody Vizcarra and Lady Ace Boogie. In between Deacon's sets, ILL One will perform another DJ set. Get more information online at project.artprize.org.
LANGHORNE SLIM
THE SOODS
When: 8 p.m. Saturday
Tickets: $25
Where: Bell's Brewery Back Room, Kalamazoo
Passing through from Nashville, Langhorne Slim & The Law, known for reflective songwriting and passionate delivery, will be in the Back Room at Bell's Eccentric Café. With several appearances on the "Late Night With Conan O'Brien" show and tours with artists such as Grace Potter and the Lumineers under his belt, the American country, indie and folk singer's traveling show offers a slew of road-tested, rollicking and very rock 'n' roll tunes. Grand Rapids' The Soods will be the evening's special guests.
Get more information here.
EOTO
When: 9 p.m. Saturday
Tickets: $20 advance, $23 day of show
Where: Elevation inside The Intersection, Grand Rapids
Colorado's EOTO continues its U.S. tour with a stop in Grand Rapids. Electronic music whizzes Michael Travis and Jason Hann bring their envelope-pushing material to Elevation, aided by West Michigan's own ERoy, Pause and Chefsquatch. Doors open at 8 p.m. for this 17-and-older show.
By the way, Wooli, Trivecta, Panther and Shleepy Boi play The Stache at The Intersection the same night ($15 advance, $18 day of show). Details online at sectionlive.com.
FALLASBURG ARTS FESTIVAL
When: Saturday-Sunday
Admission: Free
Where: Fallasburg Park, 1124 Fallasburg Road, Lowell
It's a tradition that's more than a half-century old. The 51st annual Fallasburg Arts Festival rolls out in Fallasburg Park near Lowell this weekend, with more than 100 fine art and fine craft booths, children's activities, craft demonstrations and, of course, plenty of live music.
Performing this year on Saturday (starting at 10:15 a.m.) will be Spoken For, Steam Powered Bluegrass, Hawks and Owls, The Bruce Matthews Band and Josh Rose & The Founding Fathers. On Sunday, things kick off at 10:15 a.m. with Easy Idle String Band, followed by The Weatherheads, The Adams Family, Jukejoint Handmedowns and Fusion Rock Orchestra. Get more information online here.
SUNDAY
SUNDAY FUNDAY AT BELLS
When: 11 a.m. Sunday
Admission: Free
Where: Bell's Beer Garden, Kalamazoo
Head down to the Beer Garden at Bell's Brewery on Sunday for a free, full day of entertainment. The event features games and fun for the whole family and performances from Uncle Kooky, Analog Ancestry, Jake Simmons & The Little Ghosts, DJ M Sord, and Led Zeppelin cover band, Zed Zeppelin. The show is open to all ages.
For more information visit the event page.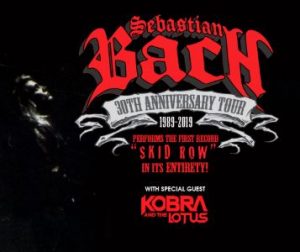 SEBASTIAN BACH
When: 8 p.m. Sunday
Tickets: $20 advance, $25 day of show
Where: The Intersection, Grand Rapids
It's the 30th anniversary tour for Sebastian Bach, the heavy metal singer who made a splash with Skid Row in the 1980s and 1990s. Indeed, he and his band will perform the "Skid Row" debut album in its entirety during the show.
Also on the bill: Kobra and the Lotus. Doors open at 7 p.m. for this all-ages show. Details at sectionlive.com.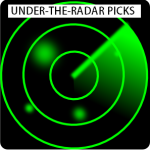 UNDER-THE-RADAR PICKS
Dylan Tolbert playing Potter's Lounge in the Four Points by Sheraton in Kalamazoo, 5:30 p.m. Wednesday, free – Three Rivers native Dylan Tolbert will be back at this surprisingly cool hotel bar with material covering everything from pop, soul, R&B and even folk.
Andrews String Band playing Fricano's Pizza on Alpine Avenue NW in Comstock Park, 6 p.m. Thursday, free — This is the kickoff to another season of the "Harvest Nights Music Fest" at Fricano's Pizza in Comstock Park, with the Andrews String Band unfurling a captivating mix of folk, country, rock and more (everything from The Beatles to John Prine to Pink Floyd to Bob Dylan).
Kevin Jones & Tenth World playing One Trick Pony in Grand Rapids, 8 p.m. Thursday, free – Talk about world-class, world music-inspired jazz, this virtuosic ensemble led by Grand Rapids percussionist Kevin Jones is an ear-pleasing, jaw-dropping wonder. And performing in this intimate venue just ups the ante. One Trick follows this on Saturday with the return of Grand Rapids' favorite Fab Four tribute, That Beatles Thing. Call 235-PONY for reservations.
Blanca Luz and Tart playing Founders Brewing Co. in Grand Rapids, 9:30 p.m. Thursday, free – Blanca Luz brings its indie-rock with an attitude to Founders, with Detroit trio Tart also on the bill for this free Thursday night show.
Saxsquatch Fourtet at Webster's Prime inside Kalamazoo's Radisson Hotel, 7 p.m. Friday, free – This killer jazz quartet is led by local legend Jared Selner, aka Saxsquatch, exploring everything from classic jazz to experimental pieces.
Fever Haze Reunion at Holland's Park Theatre, 248 S. River Ave., 8 p.m. Friday, $10 – Led by Jake Kalmink, the original lineup of the Holland-area rock band Fever Haze is back for this reunion show, with Teddy Roberts & the Mouths and Parkway & Columbia also on the bill. On Saturday, the theater hosts a fundraiser for Chris Book in his battle with cancer.
Von Kaiser, Wagner Koop and Lazer Station playing The Pyramid Scheme in Grand Rapids, 8 p.m. Friday, $10 advance, $12 day of show – Compelling Grand Rapids synthwave outfit Von Kaiser headlines this Saturday night affair.
FlyLiteGemini at Final Gravity Brewing in Kalamazoo, 8 p.m. Friday, free – This three-piece classic rock-hued outfit returns to Final Gravity. Known for unique instrumental layering and thoughtful covers, the trio will perform tracks from new album "Bigger On The Inside." Final Gravity now boasts a new sound system and engineer for this free, weekly concert series, and will start offering shows on Saturdays as well in the fall.
Mall Goth Dance Party at Tip Top Deluxe Bar & Grill in Grand Rapids, 8 p.m. Friday, $10 – Presented by Pyrus Calleryana, this evening is billed as "a Mall Goth Dance Party that will take you back to Thot Topic" with industrial, nu metal music and more provided by DJ Wyrmwood and Scoots Mayoul. Attendees are encouraged to dress in "mall goth" attire.
Rock 'n' Roll for CBD Block Party outside Garage Bar & Grill, 819 Ottawa Ave. NW in Grand Rapids, with The Holy Warheads, Moto and Slumlord Radio, 6-10 p.m. Saturday, $3 – These West Michigan rock bands will provide the live music for an event that includes booths featuring CBD products from Grand Remedy, The Grassy Knoll, Rockford Hemp Company, Premier Hemp Co., Solutions by Dr. Dave, Grand Rapids E Liquid and Cannabiz Connection. Details here.
Bad Bad Hats, Lipstick Jodi, Often Home and okaycool playing The Pyramid Scheme in Grand Rapids, 8 p.m. Saturday, $12 advance, $14 day of show — Minneapolis indie-rock band Bad Bad Hats brings the tour behind its latest EP, "Wide Right," to West Michigan, with Grand Rapids acts Lipstick Jodi, Often Home and okaycool giving the evening a big assist.
Nordy, The Zannies and McWeakerton playing Tip Top Deluxe Bar & Grill, 9 p.m. Saturday, $5 – Matt Noordhoff, aka Nordy, unfurls indie-psych-folk music that's catchy and insightful. He'll bring along rock bands The Zannies and McWeakerton for this Saturday showcase. (Tip Top follows this at 4 p.m. Sunday with Surfer Joe and The Concussions, $10 advance, $15 day of show.)
North Country Rounders, Emily Plews Band and The Dead Shepherds playing Mulligan's Pub in Grand Rapids, 10 p.m. Saturday, free – This is a special showcase of country- and Americana-leaning West Michigan acts, including North Country Rounders (country blues), Emery Plews Band (folk/punk/country) and The Dead Shepherds (dark folk/Americana/country/blues).
MICHIGAN MUSIC FESTIVALS
Sept. 12-15
Michigan Irish Music Festival
Heritage Landing, Muskegon
https://michiganirish.org/
Sept. 13-14
South Haven Jazz Festival
Downtown South Haven
https://www.southhavenmi.com/events/details/south-haven-jazz-festival-5429
Sept. 13-16
Fresh Coast Campout
8513 Hawley Road, Branch Township
https://www.facebook.com/FreshCoastcampout/
Sept. 14
Perrin Brewing Backyard Bash
Perrin Brewing, Comstock Park
https://www.perrinbrewing.com/event/perrin-backyard-bash/
Sept. 14
Country Boots & Bands
Jackson County Fairgrounds, Jackson
https://www.countrybootsandbands.com/
Sept. 14-15
Fallasburg Arts Festival
Fallasburg Park, Lowell
https://www.lowellartsmi.org/fallasburg-arts-festival
---
SUMMER COMMUNITY OUTDOOR CONCERTS
Sept. 12 – Bear-A-Tones (noon), Relax at Rosa, Grand Rapids
Sept. 14 – Indigo Moon, Fenn Valley Vineyards, Fennville
THE REALLY BIG LIST PLUS SHOWS ON THE HORIZON
Monday, Sept. 9
Stormy Chromer, Tip Top Deluxe Bar & Grill
BassBin: Mass Appeal, Billy's Lounge
John Shea, Rockwell Republic
Cheap Dates, The Score, Belmont
Lew Russ, The Lake House Waterfront Grille, Muskegon
Tuesday, Sept. 10
Oregon Dreamchild, The Score, Belmont
Andrews String Band, JT's Pizza & Spirits, Cascade
The New Standard, The Grand Bar, Grand Haven
Vincent Hayes, The Lake House Waterfront Grille, Muskegon
Wednesday, Sept. 11
Deerfield Run, Local Spins Wednesday, SpeakEZ Lounge
The B52s/OMD + Berlin, Frederik Meijer Gardens & Sculpture Park Amphitheatre
The Head and The Heart/The Moondoggies, 20 Monroe Live
Wine, Women, Song: Tip Top Deluxe Bar & Grill
River North Jazz, The Old Goat
Project 90, The Score, Belmont
Tom Hagen Trio featuring Rick Reuther, Noto's, Cascade
Six Gun Report, Cedar Springs Brewing Company, Cedar Springs
Coty Bouchard, The Lake House Waterfront Grille, Muskegon
Young Oceans: Inauguration Concert, Dimnent Memorial Chapel, Hope College, Holland
Pint Sized Kalamazoo Symphony Orchestra, Bell's Eccentric Cafe, Kalamazoo
Best of MAT, Dalton Center Recital Hall, Western Michigan University, Kalamazoo
Thursday, Sept. 12
Blanca Luz/Tart, Founders Brewing Company
Turnover/Young Guv/Vagabonds, The Pyramid Scheme
Reverend Raven and the Chain Smokin' Altar Boys, Tip Top Deluxe Bar & Grill
Ma Baker/Left Hand Link, Mulligan's Pub
Kevin Jones and 10th World, One Trick Pony
Laura Bennett & Mark Kahny, Zeppelin Lounge, New Holland Brewing's The Knickerbocker
Funkle Jesse, The Score, Belmont
Lighting Matches, Rockford Brewing Company, Rockford
Adams Family Band, The Grand Lady Riverboat, Jenison
Nate Holley, Itty Bitty Bar, Holland
Transformed by Hope, Jack H. Miller Center for Musical Arts, Hope College, Holland
My Thin Place, Sandy Point Beach House, West Olive
Andy Frisinger & Chris Wiser, Grand Armory Brewing, Grand Haven
Elizabeth Moen, Seven Steps Up, Spring Lake
Upcoast Kin, The Lake House Waterfront Grille, Muskegon
Stephen & Kaedin Plummer, Ludington Area Center for the Arts, Ludington
WMU Jazz Faculty, The Union Cabaret & Grille, Kalamazoo
Kathleen & The Bridge Street Band, Dark Horse Brewing, Marshall
Friday, Sept. 13
HE$H/CHMST/Twisted Dubz/Mr. Dill, Elevation @ The Intersection
Nirvanna (Nirvana tribute)/Pyretta Blaze, The Intersection
Von Kaiser/Wagner Koop/Lazer Station, The Pyramid Scheme
BassBin: Friday the 13th, Billy's Lounge
Some People's Kids/Fathom XIX/Pharoin, Mulligan's Pub
Patty PerShayla (EP release), Creston Brewery
Weekend Comeback, Bobarino's Pizzeria, The B.O.B.
Size Matters, H.O.M.E. At The B.O.B.
Grand Rapids Symphony: Hadelich Plays Beethoven, DeVos Performance Hall (Sept. 13-14)
Mary Rademacher Reed Trio, JW Marriott
Mike Frost Trio, Rendezvous Lounge @ Amway Grand Plaza Hotel
Union Guns, Back Forty Saloon (Sept. 13-14)
Messin' Around, River City Saloon
Whiskey Bound, Twisted Bull
Third Coast Gypsy Jazz, The Old Goat
Dennie Middleton, Blue Water Grill
Three's A Crowd, The Score
Project 90, Shots on the River, Belmont
Kathy Lamar Trio, Noto's, Cascade
Mike McIntosh, Bostwick Lake Inn, Rockford
NF, DeltaPlex Arena, Walker
The Shagwells, Itty Bitty Bar, Holland
The Bri Baron Band, Hops at 84 East, Holland
Oregon Dreamchild, New Holland Brewing's Pub on 8th, Holland
Fever Haze Reunion, Park Theatre, Holland
Brad & Jordan – Vinylicious, Our Brewing, Holland
The Rough & Tumble, Seven Steps Up, Spring Lake
JMM Jazz, Porto Bello, Grand Haven
Blue Jay Bridge, Kirby House, Grand Haven
Entourage, 18th Amendment Spirits Co., Muskegon
Little Big Town/Wild Feathers, Allegan County Fair, Allegan
Crazy Mic, McDuff's Bar & Grille, Wayland
Everett Domeier/Risque, Gun Lake Casino, Wayland
Laith Al-Saadi, Old Dog Tavern, Kalamazoo
Temporary Arrangement (album release)/Dogs At Large/The Krelboynes, Shakespeare's Pub Lower Level, Kalamazoo
Allie Garland & Awesome Sauce, JB's Whiskey Old Style Grill, Springfield
Bruce Shockley, The Riviera Theatre, Three Rivers
Chaka Khan, Silver Creek Event Center, Four Winds Casino, New Buffalo
Saturday, Sept. 14
North Country Rounders/Emery Plews Band/The Dead Shepherds, Mulligan's Pub
Wooli/Trivecta/Panther/Shleepi Boi, The Stache @ The Intersection
EOTO, Elevation @ The Intersection
Bad Bad Hats/Lipstick Jodi/Often Home/okaycool, The Pyramid Scheme
Nordy/The Zannies, Tip Top Deluxe Bar & Grill
Holy Warheads/Moto Head: Block Party, Garage Bar & Grill
That Beatles Thing, One Trick Pony
Grand Rapids Symphony: Hadelich Plays Beethoven, DeVos Performance Hall (Sept. 13-14)
Project 1: ILL One (8 p.m. & 9:30 p.m.)/Cody Vizcarra & Lady Ace Boogie (8:30 p.m.)/Dan Deacon (9 p/m/ & 10 p.m.), Blue Bridge
Project 1: Nesto and Sunnrize/3 Deep/Modul 8, SITE:LAB, 314 Straight St. SW
Trixy Tang, River City Saloon
Union Guns, Back Forty Saloon (Sept. 13-14)
Neil Gordon Trio, JW Marriott
Mike Frost Trio, Rendezvous Lounge @ Amway Grand Plaza Hotel
Cavalcade/Grave Next Door/Tired Blood, Rocky's Bar & Grill
Third Coast Gypsy Jazz, The Old Goat
Whiskey FIXX, Twisted Bull
Atomic Radio, H.O.M.E. At The B.O.B.
Kevin Schaffer, Blue Water Grill
Bucket O Maybes, The Score, Belmont
Frankengarry, Bier Distillery, Belmont
John Shea, Noto's, Cascade
Jake Kershaw: Perrin Backyard Bash, Perrin Brewing, Comstock Park
Toby Bresnahan, Castle Brewing Co., Greenville
Marquita Bernard, Ridge Cider Co., Grant
Carter Lezman, Tripelroot, Zeeland
Dean Allrick, What Not Inn, Fennville
Indigo Moon, Fenn Valley Vineyards, Fennville
Big Boss Band, Itty Bitty Bar, Holland
Coty Bouchard, Hops at 84 East, Holland
Chris Book (cancer fund-raiser), Park Theatre, Holland
Nate Dill (10 a.m.), Farmers Market, Grand Haven
Lakeshore Big Band, American Legion Hall, Grand Haven
Tony Lucca & Dan Rodriguez, Seven Steps Up, Spring Lake
Occidental Gypsy, Dogwood Center for Performing Arts, Fremont
Acoustic Shenanigans, McDuff's Bar & Grille, Wayland
Risque/Semple, Gun Lake Casino, Wayland
Recorruptor/Forces/Throne/Dead Nerves/Vestigial/Discontent/Guard Rail, The Music Factory, Battle Creek
Typo, JB's Whiskey Creek, Springfield
Langhorne Slim & The Law, Beer Garden @ Bell's Eccentric Cafe, Kalamazoo
Steely James/Shake N Chili, Round Barn Winery Distillery Brewery, Baroda
Ted Bounty & the Bounty Hunters, Northern Natural Apple Hollow, Manistee
Ambrosia, Little River Casino, Manistee
Melissa Manchester, Great Lakes Center for the Arts, Petoskey
Joe Shields & Aaron Smith, Red Sky Stage, Bay Harbor
Sept. 15
Jukejoint Handmedowns: Fallasburg Arts Festival, Fallasburg Park, Lowell
Sebastian Bach/Kobra/The Lotus, The Intersection
Surfer Joe/The Concussions, Tip Top Deluxe Bar & Grill
Boris/Uniform, The Pyramid Scheme
Randy Marsh & Friends, SpeakEZ Lounge
The Blue Jazz Ensemble, Creston Brewery
Project 1: Open Stage, SITE:LAB @ Tanglefoot (2 p.m.), 314 Straight St. SW
Mike Frost & Mike Hyde (10 a.m.), JW Marriott
River North Jazz (11 a.m.), The Old Goat
River Rogues (2 p.m.), Harmony Hall
Oxymorons, The Score, Belmont
Toby Bresnahan, Cedar Springs Brewing Co., Cedar Springs
Mark Kahny & Bob Thompson, What Not Inn, Fennville
The Talbott Brothers, Seven Steps Up, Spring Lake
Coty Bouchard, The Lake House Waterfront Grille, Muskegon
Uncle Kooky (11:30 a.m.)/Analog Ancestry/Jake Simmons & the Little Ghosts/DJ M Sord/Zed Zeppelin (Led Zeppelin tribute), Beer Garden @ Bell's Eccentric Cafe, Kalamazoo
Rick Murphy/Little Something, Round Barn Winery Distillery Brewery, Baroda
May Erlewine + Sawyer Fredericks/Sav Buist & Katie Larson of The Accidentals, Fountain Point Resort, Lake Leelanau
ON THE HORIZON
Monday, Sept. 16
GWAR/Sacred Reich/Toxic Holocaust/Against The Grain, The Intersection
Pelican/Bloodiest/Coffin Problem, The Pyramid Scheme
Stormy Chromer, Tip Top Deluxe Bar & Grill
John Shea, Rockwell Republic
Patty Gayle/Mary Rademacher Reed/Mark Kahny/Mark Weymouth/John Gist: WMJS Jazz Gumbo, The Casino Club
JGJ, The Score, Belmont
Diane Meredith Belcher, organ, Jack H. Miller Center for Musical Arts, Hope College, Holland
Vincent Hayes, The Lake House Waterfront Grille, Muskegon
Carlene Carter, Dogwood Center for Performing Arts, Fremont
STRFKR, Back Room @ Bell's Eccentric Café, Kalamazoo
Esther Rose, Old Dog Tavern, Kalamazoo
Tuesday, Sept. 17
STRFKR, The Pyramid Scheme
Hazy Past, The Score, Belmont
The New Standard, The Grand Bar, Grand Haven
Ricky Hill, The Lake House Waterfront Grille, Muskegon
Mac McClure, piano, Western Michigan University, Kalamazoo
Horse Jumper of Love/Slow Mass/Suck City/First Responders, Shakespeare's Pub Lower Level, Kalamazoo
Wednesday, Sept. 18
Earth Radio, Local Spins Wednesday, SpeakEZ Lounge
Wine, Women, Song: Tip Top Deluxe Bar & Grill
River North Jazz, The Old Goat
Blue Jay Bridge, The Score, Belmont
Tom Hagen Trio featuring Rick Reuther, Noto's, Cascade
Jimmie Stagger, Cedar Springs Brewing Company, Cedar Springs
The Dead Shepherds, The Lake House Waterfront Grille, Muskegon
Laura Cortese & the Dance Cards, Seven Steps Up, Spring Lake
Out of Favor Boys Trio, O'Duffy's Pub, Kalamazoo
Mark Lavengood, Northern Natural Apple Hollow, Manistee
Thursday, Sept. 19
Miranda Lambert, Van Andel Arena
Avatar/68'/Inspector Cluzo, The Intersection
Muscadine Bloodline/Faren Rachels, The Stache @ The Intersection
Weezil Malone Blues Band, One Trick Pony
Squatch/Cicrus/Hypnotoad, Mulligan's Pub
Lynn (5 p.m.)/Turtledoves/spiritcake/Strawberry Heritage (9:30 p.m.), Creston Brewery
DJ JayVee (5 p.m., Miranda Lambert Pre-Party), H.O.M.E. At The B.O.B.
Opera Grand Rapids, Season Kick-Off Party, Betty Van Andel Opera Center
Laura Bennett & Mark Kahny, Zeppelin Lounge, New Holland Brewing's The Knickerbocker
Great Scott, The Score, Belmont
Nate Holley, Itty Bitty Bar, Holland
The Jetts, Big Lake Brewing, Holland
Ahn Trio (music) & Nai-Ne Chin (dance): Great Performance Series, Hope College, Holland
Steve Talaga Trio, Sandy Point Beach House, West Olive
Andy Frisinger & Chris Wiser, Grand Armory Brewing, Grand Haven
Upcoast Kin, The Lake House Waterfront Grille, Muskegon
Dark Horse Consort, Bullock Performance Institute, Western Michigan University, Kalamazoo
WMU Orchestra, The Union Cabaret & Grille, Kalamazoo
Basic Comfort/Pink Sky/Wing Vilma, Shakespeare's Pub Lower Level, Kalamazoo
Otto and the Moaners, Dark Horse Brewing, Marshall
Friday, Sept. 20
Lil Duvall, 20 Monroe Live
The Cadillac Three, Elevation @ The Intersection
Black Super Hero featuring Jon Connor/J.Rob with Bedrock/Speedy/Jailyn Allure/Jay Chill/Lady Ace Boogie, The Pyramid Scheme
Electric Hulda/Vedma/Pyretta Blaze, Mulligan's Pub
Sushi Roll, H.O.M.E. at the B.O.B.
The Jetts, Bobarino's Pizzeria, The B.O.B.
La Santa Cecilia, DeVos Performance Hall
Bar Code, River City Saloon
John Shea, JW Marriott
Mike Frost Trio, Rendezvous Lounge @ Amway Grand Plaza Hotel
Megan Rae, Twisted Bull (Sept. 20-21)
Third Coast Gypsy Jazz, The Old Goat
Coty Bouchard, Blue Water Grill
Pleasure Towne, The Score, Belmont
Kathy Lamar Trio, Noto's, Cascade
Jake Stevens, Bostwick Lake Inn, Rockford
Chunk of Funk, Itty Bitty Bar, Holland
The Loose Nukes/Ernie Clark & the Magnificent Bastards, Park Theatre, Holland
Rebekah Rhys, Hops at 84 East, Holland
The Big Boss Band, New Holland Brewing's Pub on 8th, Holland
Stereolithic, Our Brewing, Holland
Mark Kahny, Marro's, Saugatuck
Amy Speace, Seven Steps Up, Spring Lake
Lighting Matches, Grand Armory Brewing, Grand Haven
Gabrial James, Smash Wine Bar & Bistro, Muskegon
In The Blue Jazz Ensemble, 18th Amendment Spirits Co., Muskegon
Silent Bark, McDuff's Bar & Grille, Wayland
Kevin Schaffer/The Rock Show, Gun Lake Casino, Wayland
DJ Kalamazoo/Die Musikmeisters Band/Ein Prosit/DJ One/ The Dave Wells Strolling German Oompah Band/Die Dorkmusikanten: Octoberfest, Bell's Eccentric Café, Kalamazoo
Delbert McClinton & Self-Made Men, Kalamazoo State Theatre, Kalamazoo
Myron Elkins and the Dying Breed, Old Dog Tavern, Kalamazoo
Kalamazoo Symphony: "Mussorgsky: Pictures at an Exhibition," Miller Auditorium, Kalamazoo
Lipstick & Whiskey, JB's Whiskey Creek, Springfield
After Ours, The Livery, Benton Harbor
Saturday, Sept. 21
Henhouse Prowlers, Founders Brewing Company
Mega 80s, The Intersection
Jameson Rogers/Edison Kitt/The Strangers, The Stache @ The Intersection
Buku/Esseks/FRQ NCY/sesh, Elevation @ The Intersection
Pink Sky (album release)/Hi-ker/Eli Kahn, The Pyramid Scheme
Mid-Life Crisis, One Trick Pony
Pretzel Logic, Tip Top Deluxe Bar & Grill
The Leftovers, Creston Brewery
The Azz Izz Band, Billy's Lounge
Raheem DeVaughn: Grand Rapids African American Art & Musis Festival, MLK Park
Andrews String Band/Hazard/Persistent Flashback Disorder/Playin' With Strangers/Sherrie & Jim Can Duet: Freedom Flag Fundraiser (benefit for Grand Rapids Home for Veterans & Team RWB), St. George's Hall (151 Quarry Ave. NW)
Fred Knapp, Eastminister Presbyterian Church
Project 1: Disco Brunch (10 p.m.), SITE:LAB @ Tanglefoot, 314 Straight St. SW
Three's A Crowd, River City Saloon
Megan Rae, Twisted Bull (Sept. 20-21)
Soulstice, H.O.M.E. At The B.O.B.
Edye Evans Hyde Trio, JW Marriott
Mike Frost Trio, Rendezvous Lounge @ Amway Grand Plaza Hotel
Third Coast Gypsy Jazz, The Old Goat
Mark Proulx, Blue Water Grill
Fred Knapp/John Shea/Jon Montgomery/Dave Rosin: Jazz Over Easy (2 p.m.), Eastminister Presbyterian Church
John Shea, Noto's, Cascade
Dean Allrick, What Not Inn, Fennville
Mark Kahny, Marro's, Saugatuck
All In, Itty Bitty Bar, Holland
Echoes of Pink Floyd, Park Theatre, Holland
Dylan Tolbert, Hops at 84 East, Holland
Trapped On Mars, The Kirby House, Grand Haven
Brotherly Angst/KJ & the Good Time Family Band/Flexadecibel/Dirty Mitten Band: 4th Anniversary Festival, Grand Armory Brewing, Grand Haven
Chris Pureka/The Harmaleighs, Seven Steps Up, Spring Lake
Jersey Pete & Java Joe, Ridge Cider Co., Grant
The Hip Pocket/Feel Good, Gun Lake Casino, Wayland
JGJ, The Union Cabaret & Grille, Kalamazoo
Hairmania, JB's Whiskey Creek, Springfield
Andrew Collins Trio, The Riviera Theatre, Three Rivers
John Fogerty, Firekeepers Casino, Battle Creek
The Backups, The Livery, Benton Harbor
"Beatles vs. Stones: A Musical Showdown," The Mendel Center @ Lake Michigan College, Benton Harbor
Size Matters, Czar's 505, St. Joseph
Tim & Mike Unplugged/Rebecca Anne Band, Round Barn Winery Distillery Brewery, Baroda
Blue Oyster Cult/Survivor, Soaring Eagle Casino, Mt. Pleasant
Great Lakes Chamber Orchestra/David Lockington, conductor: "The Violet Viola Concerto," Great Lakes Center for the Arts, Petoskey
Rustic Heart, Red Sky Stage, Bay Harbor
Sunday, Sept. 22
Blackberry Smoke, 20 Monroe Live
Fierce Femme Showcase, Tip Top Deluxe Bar & Grill
Grayson Barton, Creston Brewery
Project 1: Open Stage, SITE:LAB @ Tanglefoot (2 p.m.), 314 Straight St. SW
Greg Miller (10 a.m.), JW Marriott
River North Jazz Brunch (11 a.m.), The Old Goat
Randy Marsh & Friends, SpeakEZ Lounge
Lana Chalfoun (album release) (4:30 p.m.), Wealthy Theatre
Livin' The Dream, The Score, Belmont
Toby Bresnahan, Cedar Springs Brewing Company, Cedar Springs
Randy Johnson, The Lake House Waterfront Grille, Muskegon
Amber Cordell/Ron McKeever, Liquid Note Brewing, Otsego
Deep Fried Pickle Project, Box Factory for the Arts, St. Joseph
Robinson Entertainment/The Remedy Band, Round Barn Winery Distillery Brewery, Baroda
Copyright 2019, Spins on Music LLC