The first week of October also brings us Devotchka, Melvins, Orville Peck, Dark Star Orchestra, The Zannies, Lifeline, beer fests, Pulaski Days, a GLAMAversary — and another ticket giveaway.
THE BIG LIST: Sept. 30-Oct.6
Be sure to check the "Big List of Michigan Music Festivals," because we update it frequently.
Support our coverage of
West Michigan's music scene
View an expanded list of upcoming shows at West Michigan venues at The REALLY Big List at Local Spins.
Have concert listings you think deserve to be spotlighted? Email date, time, ticket prices, location and details to liz@localspins.com.
TUESDAY
SHINEDOWN, PAPA ROACH
ASKING ALEXANDRIA
When: 6:15 p.m. Tuesday
Tickets: $27-$72.50
Where: Van Andel Arena, Grand Rapids
This hard-rocking lineup of bands covers a lot of territory when it comes to popular acts. Florida's Shinedown continues to tour behind its 2018 release, "Attention Attention," which soared to No. 5 on the Billboard 200 and straight to No. 1 on the Alternative, Hard Rock and Top Rock albums charts. With a legacy that dates back more than 25 years, California's Papa Roach – with its alt-rock/nu metal/rap approach – released its 10th studio album, "Who Do You Trust?," earlier this year.
Also on the bill: England metalcore faves Asking Alexandria and the Memphis-based Savage After Midnight. Get tickets and details online here.
MELVINS, REDD KROSS
When: 8 p.m. Tuesday
Tickets: $25 advance, $28 day of show
Where: The Pyramid Scheme, Grand Rapids
The Pyramid Scheme welcomes the return of the ever-popular Melvins, that hard-edged, grungey, sludgey, experimental bunch from Washington that's been kicking around since the early 1980s, with Buzz "King Buzzo" Osborne, Dale Crover and Steven Shane McDonald still touring the land. By the way, their last album (released in 2018) is titled "Pinkus Abortion Technician" (which apparently is a reference to a Butthole Surfers recording).
Opening the show will be California punk band Redd Kross, which has also been kicking around for a way long time and just released a new album, "Beyond the Door." Get details and tickets online at pyramidschemebar.com. Doors open at 7 p.m. for this all-ages show.
WEDNESDAY

LOCAL SPINS WEDNESDAY:
LIFELINE
When: 8 p.m. Wednesday
Admission: Free
Where: SpeakEZ Lounge, Grand Rapids
It's always a blast introducing a new band to a live audience for the first time. Local Spins is pleased to present contemporary Grand Rapids jazz band Lifeline, which is releasing its debut album, "No Worries," in this show at SpeakEZ Lounge. This super-group of musicians features Caleb Elzinga on sax, Larry Ochiltree on drums, Stephen Talaga on guitar and Steve Talaga on keys. (Stephen is Steve's son.) The band performs a mix of originals and jazz covers; the new album was recorded at Grand Haven's Third Coast Recording Co.
Local Spins Wednesdays are presented by Local Spins, SpeakEZ Lounge, North Coast Guitar Company and WYCE, with Michigan beer specials on tap and free parking in the city lot kitty-corner (to the south) off Monroe Avenue NW or the Sixth Street Park lot to the north.
THURSDAY
LEE ANN WOMACK
When: 7:30 p.m. Thursday
Tickets: $40-$45
Where: St. Cecilia Music Center, Grand Rapids
The first Acoustic Café Folk Series concert of the 2019-2020 season features Lee Ann Womack, an award-winning singer and songwriter from Texas who embraces the early tradition of country music and who has become a critically acclaimed champion of the Americana scene. Her most recent album, 2017's "The Lonely, The Lonesome & The Gone," brims with Texas soul and a gritty power.
Learn more about Womack later this week in an exclusive Local Spins interview with the singer. Get tickets and more details online here.
DEVOTCHKA
THE JOY FORMIDABLE
When: 8 p.m. Thursday
Tickets: $23 advance, $25 day of show
Where: The Pyramid Scheme, Grand Rapids
LOCAL SPINS TICKET GIVEAWAY: Congratulations to reader Jeff Sluiter. He was the first person to email john@localspins.com with "DEVOTCHKA" in the message field and won a pair of tickets to Thursday's Devotchka/The Joy Formidable show. Check The Big List every week for your chance to win concert tickets.
New York Music Daily described Devotchka's latest album, "This Night Falls Forever," as a catchy collection of songs with arrangements that are "majestic yet pristine" and "the band plays them elegantly." The Denver indie-folk/rock/dark cabaret outfit follows a tour stop at The Loving Touch in Ferndale with this Grand Rapids show.
Welsh alternative rock outfit The Joy Formidable also released an album, "AAARTH," in 2018, and plays an unplugged set as part of this Thursday night show that features special guest Milquetoast & Co. Doors open at 7 p.m. for this all-ages show; details and tickets here.
STEVE HACKETT
When: 8 p.m. Thursday
Tickets: $45-$132.50
Where: 20 Monroe Live, Grand Rapids
This is billed as a "Genesis Revisited" show with guitarist Steve Hackett and his band playing the entirety of the classic 1973 album, "Selling England by the Pound." But there's much more to it than that: Hackett also will perform selections from his "At the Edge of Light" and "Spectral Mornings" solo albums.
Read more about Hackett in this Local Spins interview with the renowned prog-rock guitarist: Steve Hackett set for 'authentic reading' of Genesis, solo gems. Get tickets and details about Thursday's seated-show concert online at 20monroelive.com.


DARK STAR ORCHESTRA
When: 8 p.m. Thursday
Tickets: $20 advance, $25 day of show
Where: The Intersection, Grand Rapids
These guys have been around for an amazingly long period of time, playing more than 2,800 shows over more than two decades – continuing "the Grateful Dead live concert experience" built off of the Dead's "extensive catalog and the talent of these seven fine musicians."
Aimed at recreating "the magic" of The Dead, Dark Star Orchestra has cultivated a devoted fan base. Doors open at 7 p.m. for this all-ages show. Get the lowdown at sectionlive.com.
THE ZANNIES FAREWELL CONCERT
When: 9:30 p.m. Thursday
Admission: Free
Where: Founders Brewing Co., Grand Rapids
Bassist Ben Steer launched The Zannies in his basement back in 2013 and the Grand Rapids band (Steer, Peter Slack, Josh Worsham, Eric Satterlee) proceeded to unleash an intoxicating blend of rock, surf, garage-rock, blues, psychedelia and funk (releasing one of the best local rock albums of the year in the process). But now it's coming to an end with this farewell show at Founders.
Bedroom Ceilings will also perform. More details online here.
FRIDAY
LIL' ED & THE BLUES IMPERIALS
When: 8 p.m. Friday
Tickets: $10 advance, $20 day of show
Where: Tip Top Deluxe Bar & Grill, Grand Rapids
Chicago's Lil Ed and his Blues Imperials have long been a favorite of blues fans in West Michigan, and the fun-loving band is touring behind its most recent album,"The Big Sound of Lil' Ed & The Blues Imperials," which mixes "smoking slide guitar boogies and raw-boned shuffles with the deepest slow burners."
Get tickets and more details about the show online here.

YUNG GRAVY
When: 8 p.m. Friday
Tickets: $25 advance, $30 day of show
Where: The Intersection, Grand Rapids
Minnesota rapper Yung Gravy ("Mr. Clean," "Alley Oop," "1 Thot 2 Thot Red Thot Blue Thot," "Magic") released his full-length debut album, "Sensational," in May, and makes his only Michigan tour stop this week at The Intersection in Grand Rapids.
Special guests also performing on Friday will be Tiiiiiip, Billy Marchiafavia and Savage Realm. Doors open at 7 p.m. for this all-ages show. Get tickets and details here.
THE BLACK LILLIES
When: 8:30 p.m.
Tickets: $15 advance, $20 at the door
Where: The Livery, Benton Harbor
Known for their captivating blend of rock 'n' roll and country, The Black Lillies have become one of Americana music's biggest success stories: an internationally-renowned band of roots-rockers, armed with songs that blur the boundaries between genres. They are a mainstay on radio and album sales charts, with a sound that is as powerful in the quieter moments as it is explosive during the jubilant ones. The new album "Stranger to Me" was an immediate critical and fan success, debuting at No. 5 on the Billboard Folk/Americana chart. Built on the foundation of the familiar roots rock of some of the greatest bands of the past, but altogether fresh, modern, sharp, swirling with psychedelic over tones, torch ballad longing and an indie rock edge.
For more information, go online here.
ERIC CHURCH
When: 8 p.m. Friday and Saturday
Tickets: $87-$238
Where: Van Andel Arena, Grand Rapids
Country star Eric Church has dubbed this his "Double Down" tour for an obvious reason: He's been playing two nights in a row at major venues across the country. This weekend, he brings his award-winning, much-acclaimed music (six albums that have sold more than 5 million copies) to Grand Rapids, playing two full sets on both nights. He continues to tour behind his most recent album, 2018's "Desperate Man," which topped Billboard's Top Country Albums chart and made it to No. 5 on the Billboard 200.
Get tickets and details online at vanandelarena.com. By the way, there's a free Eric Church Pre-Party at 20 Monroe Live across the street prior to Friday and Saturday's concerts. The Intersection and Elevation host after-parties on Friday and Saturday (with Friday's featuring Sadie Bass and RJ Harper, and Saturday's starring Myron Elkins & The Dying Breed).
CSBREWTOBERFEST:
TRIXY TANG
THE BOOTSTRAP BOYS
BIER KELLER BOYS
When: Friday-Saturday
Admission: Free
Where: Cedar Springs Brewing, Cedar Springs
Celebrate Oktoberfest in style – and with plenty of music – at Cedar Springs Brewing on Friday and Saturday.
The Bier Keller Boys get things started at 6:30 p.m. Friday with "classic Bavarian oom-pah" music followed at 9 p.m. by the head-banging rock of Trixy Tang. On Saturday, Grand Rapids outlaw country band The Bootstrap Boys will take the stage at 6:30 p.m., followed by another performance by the Bier Keller Boys.
The festival will also feature a cornhole tournament, and of course, Bavarian-style beer. Get more information online here.

PULASKI DAYS
When: Friday-Sunday
Admission: Varies by club
Where: 14 Polish Clubs in Grand Rapids
Get your polka-dancing shoes on, folks. Pulaski Days rolls out at 14 different clubs around Grand Rapids — from Diamond Hall and Eastern Hall to Kosciuszko Hall and St. Ladislaus and more — with live music, Polish food and, yes, plenty of beer. (There's also a pierogi-eating contest at Diamond Hall at 7 p.m. Tuesday.)
Polka bands performing over the weekend include Diddlestyx, Polski Chix, Stan Mroz Orchestra, GPS Polka Band, Gerry Kaminski & Polka Network and Tony Blazonczyk's New Phaze Polka Band (hailing from Chicago). But there are also plenty of rock bands on the docket, too, including The Hype, Signal Point, Jesse Ray & The Carolina Catfish, The Rock Show and more. See where these acts are playing and the full schedule online here.
SATURDAY
GLAMAVERSARY CELEBRATION:
PAT DONOHUE
ROBIN AND LINDA WILLIAMS
When: 7 p.m. Saturday (Noon-5 p.m. workshops)
Tickets: $10-$35
Where: Kalamazoo Valley Community College, 6767 W O Ave., Kalamazoo
This is a day to celebrate 20 years of participatory, acoustic music excellence with The Great Lakes Acoustic Music Association at Kalamazoo Valley Community College (Texas Township Campus).
Workshops take place in the afternoon, with an evening concert featuring Grammy-nominated fingerstyle guitarist Pat Donohue and Virginia singer-songwriter duo Robin & Linda Williams. Portage's own Joel Mabus will serve as emcee for the celebration. Visit greatlakesacoustic.org for more information about this milestone event.
FOUNDERS HARVEST PARTY:
MUNGION, SAM WILLIAMS
WILDER MAKER
PATTY PERSHAYLA
When: 7 p.m. Saturday
Tickets: $10 ($8 mug club members)
Where: Founders Brewing Co., Grand Rapids
Founders Brewing once again hosts its "tribute to American hops" with a day-long party that features music starting at 7 p.m. (Doors open at 11 a.m. and you get one "pour" and a commemorative glass with entry, while they last.)
The live music portion kicks off at 7 p.m. with Grand Rapids singer-songwriter Patty PerShayla, who just released a fetching new EP, "Oracle Bones." It continues at 8:30 p.m. with Brooklyn's Wilder Maker, followed by "new Nashville" artist Sam Williams (son of Hank Williams Jr.) at 10 p.m. and, finally, Chicago's Mungion, a wildly talented and "explosive" improvisational jam band. Details online at foundersbrewing.com.
GREAT LAKES MUSIC CAMP SHOWCASE CONCERT
When: 8 p.m. Saturday
Tickets: $20
Where: Camp Blodgett, 10451 Lakeshore Drive, West Olive
This week, the four-day Great Lakes Music Camp takes place for the third year at Camp Blodgett, with a public Saturday concert featuring acoustic virtuosos who are serving as instructors at the camp. The instructor lineup includes the likes of acoustic stars such as Don Julin, Jason Wheeler, Bruce Ling, Missy Raines, Hayes Griffin, Keith Bilik and many more. Get details and tickets online at greatlakesmusic.org.
At 8 p.m. Thursday, the camp will also feature an "Old Time Concert and Square Dance" with Betse & Clarke. Tickets for that are $10 and available here.
DIXON'S VIOLIN
BARRON AND THE TUBADOUR
When: 8 p.m. Saturday
Tickets: $12
Where: Old Dog Tavern, Kalamazoo
Dixon's Violin and its mesmerizing music has been featured at TED.com, Electric Forest, Burning Man and across North America. The world's "premier visionary violinist," Dixon's life mission is to inspire people and he has done so on the road almost everywhere. A former technology leader and symphony violinist, Dixon walked away from a distinguished career to follow his dream full-time, and invented a whole new music genre. Dixon now improvises on a five-string electric violin with a looping system he developed to create an all-live one-man symphony. Openers Barron and The Tubadour will get the night started. Get more info online here.
Earlier in the day, Old Dog Tavern kicks off a free Oktoberfest celebration starting at 3 p.m. The festival will feature German-inspired food and beer on tap at the inside bar and outside Tiki Bar. There will be several outdoor yard games and live music, inside, from 4-7 p.m. by the Kalamazoo Concert Brass Band. All ages are welcome, and attendees get $1 off select beers if they dress in lederhosen or dirndls. More information online here.


THE FLESHTONES
BROTHER ADAMS
When: 9 p.m. Saturday
Tickets: $15 advance, $18 day of show
Where: Tip Top Deluxe Bar & Grill, Grand Rapids
For more than 40 years, New York's The Fleshtones have rolled out garage-rock gems, releasing a bevy of studio albums along the way. ("The Face of the Screaming Werewolf" is set to be released in 2020, and the band recently released a single, "Layin' Pipe.") The band – Keith Streng, Ken Fox, Bill Milhizer and Peter Zaremba – heads to Chicago after this Grand Rapids show.
Holland's own Brother Adams gets the night started, after releasing a brand new studio album, "Chatter," last month. Get more details online here.
MAY ERLEWINE ALBUM-RELEASE
When: 8 p.m. Saturday
Tickets: $20
Where: Bell's Brewery Back Room, Kalamazoo
When: 7 p.m. Sunday
Tickets: $20
Where: Wealthy Theatre, Grand Rapids
After release shows in Lake Orion and Ann Arbor, much-beloved Michigan songwriter May Erlewine brings the celebration of her new record, "Second Sight" to Kalamazoo and Grand Rapids. The new album is a reflective one, with songs about "existing, connecting and moving forward through very turbulent times as a country."
Joining her for these album-release shows will be a backing band of Michigan all-stars featuring Phil Barry, Eric Kuhn, Joe Hettinga, Max Lockwood and Michael Shimmin, among others. The concert aims to be a meaningful, heart-opening and nourishing experience for those attending.
Get information and tickets for the Kalamazoo show here.
Get details and tickets for the Grand Rapids show online here.
SUNDAY
ORVILLE PECK
When: 8 p.m. Sunday
Tickets: SOLD OUT
Where: The Pyramid Scheme, Grand Rapids
Obviously, Orville Peck is a hot commodity, considering this show is sold out. This masked gay man who keeps his real name secret combines "the lulling ambiance of shoegaze with the iconic melodies and vocal prowess of classic American country music." It's a unique musical take unleashed by this "outlaw cowboy."
Opening this WYCE-sponsored show is Bobby Tenderloin Universe.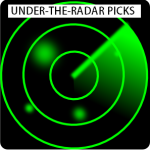 UNDER-THE-RADAR PICKS
Reverend Horton Heat and Delta Bombers playing Bell's Brewery Eccentric Café in Kalamazoo, 8 p.m. Tuesday, $25 advance, $28 day of show – Texas psychobilly faves Reverend Horton Heat return to Michigan to fire up the Back Room at Bell's for a Tuesday night romp, along with the Delta Bombers.
Com Truise, ford. and Thoma performing at The Pyramid Scheme in Grand Rapids, 9 p.m. Wednesday, $20 – New York electronic music artist Seth Haley, aka Com Truise, brings his chill wave/synthwave music to Grand Rapids, touring behind his latest release, "Persuasion System." Also on the bill for this 21-and-older show will be Thoma and ford.
Gutter Demons and The Von Werewolves playing Tip Top Deluxe Bar & Grill in Grand Rapids, 8 p.m. Thursday, $10 advance, $12 day of show – Canadian psychobilly powerhouse the Gutter Demons deliver "an infectious brand of high-octane, pyscho punk rock 'n' roll," or so they say.
Food Truck Rally Friday Night at The Kalamazoo Experiential Learning Center at 210 Farmers Alley in Kalamazoo, 8 p.m. Friday, free – This late-night food truck rally event hosts about 12 food trucks and vendors that offer a wide array of street food menu options — perfect for a late-night snack or a meal to get started on your evening adventure downtown. There's also live music that features either a DJ or a band TBA.
Zoo Wave returning to the Union Cabaret & Grille in Kalamazoo, 8 p.m. Friday, free – This performance will be filled with classic new wave and '80s hits, courtesy of this infectiously energetic and yet instantly chill group has been making (new) waves across the state this summer with killer sets at festivals like Cowpie and Buttermilk Jamboree.
Alan Turner playing Park Theatre at 248 S. River Ave. in Holland, 8 p.m. Friday, $14 advance, $20 day of show – Southeast Michigan country singer Alan Turner and his Steel Horse Band ("Bull Riding Babe," "Preacher Man and Me," "Tennessee Twister") brings his modern country show to Holland, with young Detroit country singer Lisa Mary also on the bill.
Pumpkinfest with Delilah DeWylde at Tripelroot at 146 E. Main Ave. in Zeeland, 8 p.m. Friday, free — Tripelroot hosts its seasonal Pumpkinfest in a beer tent behind the brewery with rockabilly, honky-tonk favorite Delilah DeWylde performing.
Troll for Trout playing the Gallery Concerts series at LowellArts at 233 W. Main St. in Lowell, $12 advance, $14 day of show – West Michigan folk-rock faves Troll for Trout bring their Michigan-inspired charm to this intimate series in Lowell. Get info and tickets here.
Chuck Whiting Jr performing at Grand Traverse Distillery's Kalamazoo tasting room, 7 p.m. Saturday – Chuck Whiting Jr., a high-energy performer, brings a unique take on jazz and swing, with a guitar style reminiscent of Eldon Shamblin and Django Reinhardt, as well as a vocal style that beckons back to Leon Redbone and Fats Waller. He's released multiple award-nominated albums and has played all over the Midwest.
Mary Rademacher Reed playing One Trick Pony in Grand Rapids, 8 p.m. Saturday, free – Grand Rapids singer Mary Rademacher Reed is a longtime crowd favorite. (So is jazz pianist Robin Connell, who plays One Trick on Thursday night.)
Trixy Tang, Momz Attic and Jager playing Park Theatre in Holland, 8 p.m. Saturday, $10 advance, $15 day of show – Grand Rapids' hard-rocking Trixy Tang is touring behind a new self-titled album and headlines this "rock 'n' roll costume party," with special guests Momz Attic and Jager. Doors open for this all-age show (17 and younger to be accompanied by an adult) at 7 p.m.
---
MICHIGAN MUSIC FESTIVALS
Oct. 5
Hippie Fest
Val-Du-Lake, Mears
http://www.hippiefest.org/
THE REALLY BIG LIST PLUS SHOWS ON THE HORIZON
Monday, Sept. 30
Stormy Chromer, Tip Top Deluxe Bar & Grill
BassBin: D-Wrex, Billy's Lounge
John Shea, Rockwell Republic
Tom Duffield (5 p.m.), Old Dog Tavern, Kalamazoo
Tuesday, Oct. 1
Shinedown, Van Andel Arena
The Melvins/Redd Kross, The Pyramid Scheme
Bucket O Maybes, The Score, Belmont
Mike McIntosh, Rogue River Tavern, Rockford
The New Standard, Grand Bar, Grand Haven
Jim Cooper Trio with Robin Connell & Randy Marsh, Walker Memorial Library, Muskegon
Reverend Horton Heat/Delta Bombers, Bell's Eccentric Cafe, Kalamazoo
"Million Dollar Quartet," The Mendel Center @ Lake Michigan College, Benton Harbor
Wednesday, Oct. 2
Lifeline (album release): Local Spins Wednesday, SpeakEZ Lounge
Com Truise/ford./Thoma, The Pyramid Scheme
Wage War/Like Moths To Flames/Polaris/Dayseeker, Elevation @ The Intersection
CANCELLED DUE TO ILLNESS Fever 333, The Stache @ The Intersection
St. Joe Jack, Creston Brewery
River North Jazz, The Old Goat
Tom Hagen Trio featuring Rick Reuther, Noto's, Cascade
Vincent Hayes, Cedar Springs Brewing, Cedar Springs
In The Blue Jazz Ensemble, DeHop's Brewing Co. & Café, Walker
Maxim Lando/Misha Galant: Gilmore Young Artists Awards Presentation, Kalamazoo
Whiskey Before Breakfast, O'Duffy's Pub, Kalamazoo
University Jazz Orchestra, WMU Dalton Center Recital Hall, Kalamazoo
Thursday, Oct. 3
Steve Hackett: Genesis Revisited, 20 Monroe Live
The Zannies (farewell concert)/Bedroom Ceilings, Founders Brewing Co.
Lee Ann Womack: Acoustic Cafe Folk Series, St. Cecilia Music Center
Dark Star Orchestra, @ The Intersection
Levi Hummon, The Stache @ The Intersection
DeVotchka/The Joy Formidable, The Pyramid Scheme
Robin Connell, One Trick Pony
Gutter Demons/The Von Werewolves, Tip Top Deluxe Bar & Grill
Kyle Green Organ Trio, Creston Brewery
Mark Kahny & Laura Bennett, New Holland Brewing's The Knickerbocker
Amaad Hardy, Zoko 822
Drew Alkema, Rockford Brewing Company, Rockford
Andy Frisinger & The Priaparus Effect, Grand Armory Brewing, Grand Haven
Great Lakes Music Camp, Camp Blodgett, West Olive (Oct. 3-6)
Hope College Jazz Faculty, Sandy Point Beach House, West Olive
Dmitri Matheny Group, The Union Cabaret & Grille, Kalamazoo
University Jazz Orchestra, Dalton Center Recital Hall, WMU, Kalamazoo
Western Jazz Collective, Kerrytown Concert House, Kalamazoo
Diane Van Deurzen & Lisa Oatey, Saugatuck Brewing, Kalamazoo
Velvet Caravan: The Living Room Series, The Mendel Center, Lake Michigan College, Benton Harbor
2nd Annual Great Lakes Harmonica Retreat, Odawa Hotel, Petoskey (Oct. 3-5)
Friday, Oct. 4
Eric Church, Van Andel Arena (Oct. 4-5)
Gasolina: Latin Dance Party, 20 Monroe Live
Red Hot Chili Peppers tribute, The Pyramid Scheme
Yung Gravy/Tiiiiiiiiiip/Billy Marchiafavia/Savae Realm, The Intersection
Sadie Bass/RJ Harper, Elevation @ The Intersection
Lil Ed & the Blues Imperials, Tip Top Deluxe Bar & Grill
Echo Of Silence/H1Z1/Age Of Aletheia/Don The Pariah, Mulligan's Pub
Serita's Black Rose, Billy's Lounge
Grand Rapids Symphony: Tchaikovsky's "Romeo & Juliet," DeVos Performance Hall (Oct. 4-5)
Trapped On Mars, River City Saloon
Jedi Mind Trip (9:30 p.m.), H.O.M.E. At The B.O.B.
Live Band Karaoke, Bobarino's Pizzeria, The B.O.B.
Project 90, Grand Woods Lounge
Randy & the Redwoods, Twisted Bull
Hattrick, Log Cabin Lounge
John Shea, JW Marriott
Entourage, Amway Grand Plaza Hotel
Blue Jay Bridge, Flanagan's
Livin' The Dream, The Score, Belmont
Murphy's Law, Shots on the River, Belmont
Tom DeVries, Osgood Brewing, Grandville
Bier Keller Boys (6:30 p.m.)/Trixy Tang (9 p.m.): CSBrewToberfest, Cedar Springs Brewing, Cedar Springs
The Moonrays, Rockford Brewing Company, Rockford
Kevin Schaffer, Bostwick Lake Inn, Rockford
Three's A Crowd, Woody's Press Box, Wyoming
The Factory, Itty Bitty Bar, Holland
Alan Turner/Lisa Mary, Park Theatre, Holland
Upcoast Kin, Our Brewing, Holland
Plain Jane Glory, Hops at 84 East, Holland
Delilah DeWylde: Pumpkinfest, Tripelroot, Zeeland
Evan Grubbs, Saugatuck Brewing Co., Saugatuck
Great Lakes Music Camp, Camp Blodgett, West Olive (Oct. 3-6)
Rich Burkholder, The Kirby House, Grand Haven
The Carl Webb Band, Grand Armory Brewing, Grand Haven
Whitacre, Seven Steps Up, Spring Lake
Huyge, Johnson & Schock, 18th Amendment Spirits Co., Muskegon
Eyes 12, Mibar, Muskegon
Vincent Hayes, Smash Wine Bar & Bistro, Muskegon
Velvet Caravan, The Block, Muskegon
The Factory, McDuff's Bar & Grille, Wayland
Toby Bresnahan, Hilliard's Corner Lounge, Wayland
Grayson Barton & Nick DeKoff, Hilliard's Corner Lounge, Wayland
Alex Mays/Radio Tokyo, Gun Lake Casino, Wayland
DeAnne Smith, State Theatre, Kalamazoo
October Babies, Old Dog Tavern, Kalamazoo
Nicholas James, Final Gravity Brewing Company, Kalamazoo
Crazy Mic, JB's Whiskey Creek, Springfield
Barefoot Gypsies, The Music Factory, Battle Creek
Dave Cleveland, Amore Ristorante, Paw Paw
Journeyman (Eric Clapton tribute), Acorn Theater, Three Oaks
The Black Lillies, The Livery, St. Joseph
Jared Rabin Band, Box Factory for the Arts, St. Joseph
The Gasoline Gypsies, The Union Station, Traverse City (Oct. 4-5)
2nd Annual Great Lakes Harmonica Retreat, Odawa Hotel, Petoskey (Oct. 3-5)
Saturday, Oct. 5
Eric Church, Van Andel Arena (Oct. 4-5)
Zoso (Led Zeppelin tribute), 20 Monroe Live
Mungions/Sam Williams/Wilder Maker/Patty Pershaya: Harvest Fest (11 a.m.-close), Founders Brewing Co.
070 Shake, The Stache @ The Intersection
Myron Elkins & the Dying Breed, The Intersection
Enter Shakari/Can't Swim, The Pyramid Scheme
Mary Rademacher Reed, One Trick Pony
Chris Michels Band, Billy's Lounge
The Fleshtones/Brother Adams, Tip Top Deluxe Bar & Grill
Grand Rapids Symphony: Tchaikovsky's "Romeo & Juliet," DeVos Performance Hall (Oct. 4-5)
Project 1: Open To The Sky, curated by J. Oscar Bittinger, SITE:LAB @ Tanglefoot, 314 Straight St. SW
Five Minutes Tardy, Flanagan's
Bare Naked 90s, River City Saloon
Tweed & Dixie, Back Forty Saloon
Paris Blue, Log Cabin Lounge
Core Locked, Twisted Bull
DJ Jay Vee (5 p.m., Eric Church Pre-Party)/Hip Pocket, H.O.M.E. At The B.O.B.
Nicole Frost Trio, JW Marriott
Entourage, Amway Grand Plaza Hotel
Jon Bassin & the Broken Poets, The Iron Well
Trilogy, The Score, Belmont
Fled Five, Shots on the River, Belmont
John Shea, Noto's, Cascade
The Bootstrap Boys (6:30 p.m.)/Bierkeller Boys (9p.m.): CSBrewToberfest, Cedar Springs Brewing, Cedar Springs
Troll For Trout, LowellArts House Concerts, Lowell
OTC, Red's Sports Bar and Grill, Middleville
The Fast Hands Band, Rockford Brewing Company, Rockford
Blue Jay Bridge, Rogue River Tavern, Rockford
Dave and Connie D., Trail Point Brewing, Allendale
Pretty Rage, Itty Bitty Bar, Holland
Trixy Tang/Momz Attic/Jager, Park Theatre, Holland
Peter Schumann, Hops at 84 East, Holland
Dunegrass (noon)/Catfish and the Man (4 p.m.)/Kari Lynch Band (8 p.m.): Decades, Wicks Park Bar & Grille, Saugatuck
Lynn the Band, Saugatuck Brewing Co., Douglas
Wyatt & Shari Knapp, Fenn Valley Vineyards, Fennville
Dean Allrick, What Not Inn, Fennville
Great Lakes Music Camp, Camp Blodgett, West Olive (Oct. 3-6)
Upcoast Kin, Sandy Point Beach House, West Olive
Oregon Dreamchild, The Kirby House, Grand Haven
Syd Burnham, Pigeon Hill Brewing Company, Muskegon
O'Malley's Cousins, Hennessy's Pub, Muskegon
The Elijah Russ Collective, Unruly Brewing Co., Muskegon
Joni Norwood, Smash Wine Bar & Bistro, Muskegon
Clear Heels, The Mitten Bar, Ludington
Tricks/The Lounge Puppets, Gun Lake Casino, Wayland
May Erlewine (CD release), Bell's Eccentric Cafe, Kalamazoo
Kalamazoo Concert Band (4 p.m.): Oktoberfest, Old Dog Tavern, Kalamazoo
Dixon's Violin, Old Dog Tavern, Kalamazoo
Andor/Nociception (CD release)/Withhold The Blood/Vestigial/Let It Rot/Kill Tomorrow, Papa Pete's, Kalamazoo
Guest Artist Recital: Don't Look Down, WMU Dalton Center Recital Hall, Kalamazoo
Out of Favor Boys Trio/Kaitlin Rose, New Vic Theatre, Kalamazoo
Starfarm, Shakespeare's Lower Level, Kalamazoo
Rockstar, JB's Whiskey Creek, Springfield
The Accidentals, Acorn Theater, Three Oaks
Full Cord, The Livery, Benton Harbor
Steve Michaels/Sticky Scissors, Round Barn Winery Distillery Brewery, Baroda
Project 90, Sand Bar, Ludington
Escaping Pavement, Gopherwood Concerts, Cadillac
The Gasoline Gypsies, The Union Station, Traverse City
Toto, Soaring Eagle Casino, Mt. Pleasant
2nd Annual Great Lakes Harmonica Retreat, Odawa Hotel, Petoskey (Oct. 3-5)
Sunday, Oct. 6
SOLD OUT Orville Peck/Bobby Tenderloin Universe, The Pyramid Scheme
Eve Black/Mean Mother/Guided Ghosts/All City Sundays, Tip Top Deluxe Bar & Grill
Grand Rapids Jazz Orchestra (5:30 p.m.), Founders Brewing Company
Randy Marsh & Friends (7 p.m.), SpeakEZ Lounge
May Erlewine (CD release), Wealthy Theatre
Sean Miller, The People's Cider Co.
Bierkeller Boys German Oompha Band, New Holland Brewing's The Knickerbocker
Project 1: Open Stage, SITE:LAB @ Tanglefoot (2 p.m.), 314 Straight St. SW
Frog & the Beeftones, Flanagan's
Sean Miller, The Peoples Cider Company
Greg Miller (10 a.m.), JW Marriott
Rogue River Jazz Band (2 p.m.), Harmony Hall
Randy Marsh (noon), Cedar Springs Brewing, Cedar Springs
Oxymorons, The Score, Belmont
Great Lakes Music Camp, Camp Blodgett, West Olive (Oct. 3-6)
Annie & Rod Capps Band (CD release), Salt of the Earth, Fennville
Dean Allrick, What Not Inn, Fennville
Thirsty Perch Blues Band, Gun Lake Casino, Wayland
University Symphony Orchestra & Nathan Le, cello, Miller Auditorium, WMU, Kalamazoo
Aliya Alsafa/Jeffrey Chin: Gilmore Keyboard Festival Lang Lang Young Scholars, First Congregational Church, Kalamazoo
Mark Grezlak/P.T. and the Cruisers, Round Barn Winery Distillery Brewery, Baroda
ON THE HORIZON
Monday, Oct. 7
Remo Drive/Samia, The Stache @ The Intersection
The Brandino Extravaganza, Tip Top Deluxe Bar & Grill
Tuesday, Oct. 8
The Black Keys/Modest Mouse, Van Andel Arena
Walt Gutowski & the Bridge St. Trio, Fratelli's Kitchen & Bar
Mike McIntosh, Rogue River Tavern, Rockford
The New Standard, Grand Bar, Grand Haven
University Jazz Lab Band, WMU Dalton Center Recital Hall, Kalamazoo
Jim Cooper Trio, Harbor Light Brewery, South Haven
Wednesday, Oct. 9
Mystery Skulls/Phangs/SnowBlood, The Pyramid Scheme
Chris Michels Band: Local Spins Wednesday, SpeakEZ Lounge
River North Jazz, The Old Goat
Tom Hagen Trio featuring Rick Reuther, Noto's, Cascade
The Carl Webb Band, Cedar Springs Brewing, Cedar Springs
Seth Glier, Seven Steps Up, Spring Lake
Terry Lower & the Gull Lake Orchestra, The Union Cabaret & Grille, Kalamazoo
Dalton WED@7:30PM: Live and Interactive: MOJATUBA, WMU Dalton Center Recital Hall, Kalamazoo
Thursday, Oct. 10
Chris Bullock, Founders Brewing Co.
Theo Von, 20 Monroe Live
Blue October/The Beta Machine, The Intersection
Champagne Drip/LUZCID/Sully, The Stache @ The Intersection
Edge of Midnight, One Trick Pony
Davina & the Vagabonds/Olivia Mainville, Tip Top Deluxe Bar & Grill
The Dangercode/Paradigm Shifter/Vela, Mulligan's Pub
Sadie J, Creston Brewery
Kip Moore/Kylie Morgan, Fountain Street Church
Arte Poesia Musica, Betty Van Andel Opera Center
Mark Kahny & Laura Bennett, New Holland Brewing's The Knickerbocker
Randy Johnson, Zoko 822
Amber Cordell, Rockford Brewing Company, Rockford
Nate Holley, Itty Bitty Bar, Holland
Dynohunter/Eurobeatz, Park Theatre, Holland
Donald & Friends, Saugatuck Brewing, Kalamazoo
My Thin Place, Sandy Point Beach House, West Olive
Andy Frisinger & Chris Wiser, Grand Armory Brewing, Grand Haven
City Of The Sun/Old Sea Brigade, Bell's Eccentric Café, Kalamazoo
Desmond Jones/Trifocal/Quantum Fleek, Shakespeare's Lower Level, Kalamazoo
Donald & Friends, Saugatuck Brewing, Kalamazoo
Jamie Stone's Folklife, Dogwood Center for Performing Arts, Fremont
May Erlewine, The Old Art Building, Leland
Friday, Oct. 11
Cofresi/Artifakts/Em/Pause, The Stache @ The Intersection
Dirt Monkey/Sfam/DJ Diesel/Kin, Elevation @ The Intersection
Messer Chups/Guitar Up!, Tip Top Deluxe Bar & Grill
Outliers/Konipshun Phit/Nagazi/Nociception, Mulligan's Pub
Dalmatian Stone, Billy's Lounge
Dynohunter, Founders Brewing Company
Three's A Crowd, H.O.M.E. At The B.O.B.
Silent Bark, Bobarino's Pizzeria, The B.O.B.
The Elijah Russ Collective, Garage Bar and Grill
Wonder Lush, River City Saloon
Stolen Horses, Back Forty Saloon (Oct. 11-12)
Tweed & Dixie, Twisted Bull
Iron Town, Grand Woods Lounge
Azz Izz, Log Cabin Lounge (Oct. 11-12)
Mike Frost Trio, Amway Grand Plaza Hotel
Sonimatic, Shots on the River, Belmont
The Lettermen, Van Singel Fine Arts Center, Byron Center
Brandon Ward, Bostwick Lake Inn, Rockford
OTC, Woody's Press Box, Wyoming (Oct. 11-12)
Tom Venafreddo/Kurt Stamm: "Life Is A (Big Gay) Cabaret," Saugatuck Center for the Arts, Saugatuck
Sonic Pirates, Itty Bitty Bar, Holland
Patty Pershayla, Our Brewing, Holland
Barrie/Choral Reef: Hope College Concert Series, Park Theatre, Holland
Dylan Tolbert, Hops at 84 East, Holland
Delilah DeWylde: First Anniversary Celebration, Waverly Stone Gastropub, Holland
Coty Bouchard, Sandy Point Beach House, West Olive
Project 90, Unruly Brewing Company, Muskegon
Jim Cooper Trio, 18th Amendment Spirits Co., Muskegon
Carl Webb & Tom Hull, Smash Wine Bar & Bistro, Muskegon
Johnny Gill & Ralph Tresvant, Soaring Eagle Casino, Mt. Pleasant
Kristin Kuiper, Hilliard's Corner Lounge, Wayland
Brena, Gun Lake Casino, Wayland
The Crane Wives/Seasaw, Back Room @ Bell's Eccentric Café, Kalamazoo
John Prine Tribute Night, Old Dog Tavern, Kalamazoo
John Merchant, Final Gravity Brewing Company, Kalamazoo
Kalamazoo Symphony, "Star Wars: Return of the Jedi," Miller Auditorium, Kalamazoo
Crazy Mic, Louie's Trophy House, Kalamazoo
Isaac Ryder, The Livery, St. Joseph
P.S. Dump Your Boyfriend, Czar's 505, St. Joseph
Saturday, Oct. 12
Michigander/Jared and the Mill/Jack Droppers & the Best Intentions, The Pyramid Scheme
Jack and the Bear/Brooke and Mardot, Founders Brewing Company
That Beatles Thing, One Trick Pony
Stovepipe/Rip Vanripper/Michael the Accordionist, Tip Top Deluxe Bar & Grill
Hot Mess, H.O.M.E. At The B.O.B.
Run Silent/Bin Daa Kwed/Grassland, Mulligan's Pub
Thirsty Perch Blues Band, Billy's Lounge
Project 1: Cabildo, SITE:LAB @ Tanglefoot, 314 Straight St. SW
Mark Swanson and the Horsefeather Reunion: Grand River Folk Society, Wealthy Theatre Annex
Skybourne, River City Saloon
Stolen Horses, Back Forty Saloon (Oct. 11-12)
Azz Izz, Log Cabin Lounge (Oct. 11-12)
Bucket O Maybes, Village Inn Pizza
Mary Rademacher Reed & Mark Kahny, (Sweet House Foundation fund-raiser), Sweet House
Third Coast Gypsy Jazz, The Old Goat
Neil Gordon Trio, JW Marriott
Kevin Schaffer, The Iron Well
ReVibe, Shots on the River, Belmont
John Shea, Noto's, Cascade
Kari Lynch Band, LowellArts House Concerts, Lowell
Mustang, Red's Sports Bar and Grill, Middleville
Project 90, Rockford Brewing Company, Rockford
Silent Bark, Rogue River Tavern, Rockford
OTC, Woody's Press Box, Wyoming
Michigan State University Be-Bop Spartans, Peterson Auditorium, West Shore Community College, Scottville
Sounds Familiar, Ridge Cider Co., Grant
Plain Jane Glory, Pigeon Hill Brewing Co., Muskegon
JGJ, The Kirby House, Grand Haven
Delilah DeWylde Rockabilly Dance Party, Seven Steps Up, Spring Lake
Coty Bouchard, Sandy Point Beach House, West Olive
Trixy Tang, Itty Bitty Bar, Holland
British Racing Green, Big Lake Brewing, Holland
Nate Holley, Hops at 84 East, Holland
Carter Lezman, Tripelroot, Zeeland
Jaded, Wicks Park Bar & Grille, Saugatuck
Katthouse, Fenn Valley Vineyards, Fennville
Dean Allrick, What Not Inn, Fennville
Jake Stevens/Ultrabeat, Gun Lake Casino, Wayland
Ballyhoo! Bell's Eccentric Café, Kalamazoo
The Yesterdays, Old Dog Tavern, Kalamazoo
This Is Not The End/Handsome Pete/Of Saints and Scoundrels, The Music Factory, Battle Creek
May Erlewine, The Livery (CD release), Benton Harbor
Tusk (Fleetwood Mac tribute, 5 p.m. & 9 p.m. ET), Acorn Theater, Three Oaks
Terry Farmer/Steve Foresman's Rock N Roll Caravan, Round Barn Winery Distillery Brewery, Baroda
Sunday, Oct. 13
MercyMe, Van Andel Arena
James Kibbie (University of Michigan)/Marilyn Ossentjuk: Catherine The Great Organ Concert, Fountain Street Church
CANCELLED In This Moment/New Year's Day/Ded/Little Miss Nasty, 20 Monroe Live
Worst Self/Bitter Truth/Great Reversals/Fatal End, The Pyramid Scheme
Ernie Clark & the Magnificent Bastards/Little Graves/Horseshoe Ricochet, Tip Top Deluxe Bar & Grill
Randy Marsh & Friends (7 p.m.), SpeakEZ Lounge
The Weatherheads (2 p.m.), Kent District Library Cascade Township Branch
Project 1: Open Stage, SITE:LAB @ Tanglefoot (2 p.m.), 314 Straight St. SW
Teddy Brewer, The Peoples Cider Company
Mike Frost & Mike Hyde (10 a.m.), JW Marriott
Toby Bresnahan, Cedar Springs Brewing Co., Cedar Springs
Boardwalk Brass of Grand Haven (2 p.m.), Loutit District Library, Grand Haven
May Erlewine (CD release), Seven Steps Up, Spring Lake
The Beekeepers, Salt of the Earth, Fennville
Innuendo, McDuff's Bar & Grille, Wayland
Greg Nagy, Gun Lake Casino, Wayland
University Symphonic Band and University Concert Band, WMU Miller Auditorium, Kalamazoo
Morgan Fingleton/Red Pop Fury, Round Barn Winery Distillery Brewery, Baroda
Copyright 2019, Spins on Music LLC