SYML kicks things off at Calvin College in a week that also boasts concerts by Joshua Powell, Amanda Brown, Aaron Neville, The Ragbirds, Bullet for My Valentine and Rockford's Harvest Festival.
THE BIG LIST: Sept. 24-30
For an expanded list of upcoming shows at West Michigan venues, check out The REALLY Big List at Local Spins. Have concert listings you think deserve to be spotlighted? Email date, time, ticket prices, location and details to liz@localspins.com.
Support our coverage of
West Michigan's music scene
MONDAY
SYML
When: 8 p.m. Monday
Tickets: $15 ($5 Calvin I.D.)
Where: Calvin College Covenant Fine Arts Center, Grand Rapids
Indie-pop's SYML, aka Brian Fennell (formerly of the band Barcelona), is touring behind his latest EP, "In My Body," after making a splash with earlier tunes such as "Where's My Love," which ended up in the Top 20 of the Billboard Hot Rock Songs chart after being used on the TV show, "Teen Wolf." He brings his "Where Did We Go" tour to Grand Rapids, with a new single, "WDWGILY," in tow.
Get tickets online at calvin.edu.
TUESDAY
MODEST MOUSE
When: 7:30 p.m. Tuesday
Tickets: $39.50 ($23 Western Michigan students)
Where: Wings Event Center, Kalamazoo
Hailing from the small-town Seattle suburb of Issaquah, Modest Mouse has been floating through the indie rock world for more than 20 years. With six full-length albums to their credit — including 2004's platinum "Good News for People Who Love Bad News," and a pair of gold records, "The Moon & Antarctica" and the chart-topping "We Were Dead Before The Ship Even Sank" — the band once appeared it was slowing down, but that just doesn't seem to be the case.
The first two dates of its extensive fall tour were canceled last week due to undisclosed reasons. But wedged between tour stops in Indiana and Ohio, boundary-pushing Modest Mouse – led by lead singer and guitarist Isaac Brock – brings its repertoire of edgy songs to Kalamazoo, including the likes of "Float On," "Satellite Skin," "Lampshades on Fire," "Autumn Beds" and more. Get tickets online at wingseventcenter.com.
WEDNESDAY
LOCAL SPINS WEDNESDAY:
JOSHUA POWELL, BROTHER ELSEY
When: 8 p.m. Wednesday
Admission: Free
Where: SpeakEZ Lounge, Grand Rapids
Indianapolis' Joshua Powell unfurls a strangely literate brand of psychedelic indie rock that is both socially conscious and spiritually turbulent. Powell blends the narrative richness of American folk with a heavy dose of hallucinatory swirl and a ghost note of 2000s-vintage bedroom indie, all highlighted in ethereal falsetto by his purposeful, kaleidoscopic poetry. This year, Spotify has featured songs from the record "Alyosha" on their official "Indie Acoustic" and "Writer's Playlist." Joshua Powell & the Great Train Robbery (which includes Grand Rapids keyboardist Ricky Olmos) have performed at Mile of Music, Nebraska Folk & Roots Festival, Midpoint Music Fest and more while sharing stages with The Crane Wives, Cactus Blossoms, Mike Mains & the Branches, Seabird, Lydia Loveless,and San Fermin. Joshua will release a new LP, "PSYCHO/TROPIC," later this year.
Formed in Detroit, Brother Elsey recently relocated to Grand Rapids, bringing its heartfelt, honest music which "delves into the nuances of the human experience by way of dusty Southern rock and endearing Americana." Brothers Jack, Brady and Beau Stablein have supported the likes of Lord Huron, Green River Ordinance and others, and recently released the five-song EP, "Matador."
Local Spins Wednesdays are presented by Local Spins, SpeakEZ Lounge, Perrin Brewing Company and WYCE, with Michigan beer specials on tap and free parking in the Sixth Street Park lot off Monroe Avenue a block to the north.
THURSDAY
BUTCH WALKER
When: 8 p.m. Thursday
Tickets: $23 advance, $25 day of show
Where: Elevation inside The Intersection, Grand Rapids
With a vibe that ranges from pop-punk to glam metal, Georgia native Butch Walker bring his "The Last Days of Summer" tour to Grand Rapids, with Indianola also on the bill. Walker released his most recent album, "Stay Gold," back in 2016, which hit No. 2 on the Billboard Heatseekers chart.
Get tickets for the all-ages show online at The Intersection's website. Doors open at 7 p.m.
FRUITION
DANIEL RODRIGUEZ
When: 8 p.m. Thursday
Tickets: $15 advance, $18 day of show
Where: The Pyramid Scheme, Grand Rapids
One of the fastest rising bands on the national roots-rock scene, Fruition will bring its fiery live show to Grand Rapids Thursday night when Mimi Naja, Jay Cobb Anderson, Kellen Aesbroek and company make a return trip to The Pyramid Scheme. Having performed this summer at Camp Greensky and Electric Forest, and touring extensively with Greensky Bluegrass, the Portland-based outfit has a strong and growing fan base in the mitten.
Opening the show will be Daniel Rodriguez of Elephant Revival. Rodriguez has been keeping busy recording and touring as a solo artist since Elephant in May announced an indefinite hiatus. Get tickets online here.
FRIDAY
MARGARET GLASPY
When: 8 p.m. Friday
Tickets: $15
Where: Knickerbocker Theatre, 86 E. 8th St., Holland
California-bred, Boston-trained and New York-based indie-folk/pop singer-songwriter Margaret Glaspy didn't take long to draw attention for her music, which she's featured thus far in three EPs and the acclaimed full-length 2016 album, "Emotions and Math," which Pitchfork hailed for its "compact grunge-rock and breezy torch songs." The former lead singer and guitarist for The Fundies released another EP, "Born Yesterday," earlier this year that Spill magazine described as "awesome."
Get more information about this Hope College Concert Series show online here.
AMANDA BROWN
When: 8 p.m. Friday
Tickets: $22-$32
Where: Seven Steps Up, Spring Lake
New York singer, songwriter and actress Amanda Brown finished fifth on the third season of NBC's "The Voice" and recently released her full-length debut album, "Dirty Water," after singing backing vocals for Adele and touring with The Killers. Get tickets online at pindropconcerts.com.
The Seven Steps Up listening room follows this concert with the return of acclaimed singer-songwriter Liz Longley on Saturday ($25-$35). Get more information about that show online here.
AARON NEVILLE
When: 8 p.m. Friday
Tickets: SOLD OUT
Where: Saugatuck Center for the Arts, 400 Culver St., Saugatuck
New Orleans singer Aaron Neville is a true soul, gospel and R&B legend who has not only revved up stages with his well-known brothers but also released four platinum-selling albums of his own while scoring four Top 10 hits.
The 77-year-old artist continues to tour regularly; this sold-out concert at Saugatuck Center for the Arts is the only Michigan stop on his current U.S. tour.

BLUE BRIDGE MUSIC FESTIVAL
When: 4-10 p.m. Friday, 1-10 p.m. Saturday
Admission: Free
Where: Blue pedestrian bridge, downtown Grand Rapids
For the third year in a row, this regional music festival revs up ArtPrize to the delight of folks strolling the city viewing visual art entries as well as those just focused on live music.
Bluegrass fave Lindsay Lou, blues-guitar hero Jake Kershaw, electronic music act Pink Sky, soul singer Molly, folk's Cameron Blake, indie-pop's Lipstick Jodi, hip hop's The SEVENth and psych-rock's Lazy Genius will play the free, two-day festival that's sponsored by HopCat and WYCE and takes place on a bridge over the Grand River. The outdoor event also features local beer and food. Get more info online here.
WILLOWSONG MUSIC FESTIVAL
When: Friday-Saturday
Tickets: $40 (free for children 12 & younger)
Where: Willowsong Farmstead, 2039 South Nevins Road, Sidney
For the second year, Jo and Eric Raby welcome music lovers for a weekend of regional stars, including sets by Blushing Monk, Matt Gabriel, Cosmic Knot, Mark Lavengood, Mat Churchill, The Go Rounds, Jake Simmons & The Little Ghosts, Nicholas James & The Bandwagon, Eric Engblade, Barbarossa Brothers, Blanca Luz, Valentiger and many more. Music starts at 6 p.m. Friday and runs through 11:15 p.m. Saturday.
Get more information and tickets online at willowsongfestival.com. And read more about the festival and some of its other attractions on Tuesday at Local Spins.
ROCKFORD HARVEST FESTIVAL
When: Friday-Sunday
Admission: Free
Where: Downtown Rockford, Various Locations
Fall officially has arrived. We know because the Rockford Harvest Festival is here – a tradition that dates back many years in this quaint Kent County community north of Grand Rapids. There's plenty of entertainment to be had, some of it at the Rockford Brewing beer tent, which boasts performances by Grand Rapids progressive bluegrass band Fauxgrass at 8 p.m. Friday, the world music/Afrobeat strains of Afro Zuma at 8 p.m. Saturday, and finally, the Celtic/world music prowess of An Dro at 1 p.m. Sunday.
Elsewhere, the Lions Club beer tent also features a full slate of live music, starting at 7 p.m. Friday with the B-Side Growlers, followed by Nordy at 8:30 p.m. and Passenger 51 at 10 p.m. On Saturday, Otis Blueswell Jr. gets things rolling at 6 p.m., followed by Jam Sat at 6:45 p.m., Melissa Dylan at 7:30 p.m., Jukejoint Handmedowns at 8:30 p.m. and finally the Rhythm Aces at 10 p.m. There are tons more family-friendly activites, too. Get more details online here.
SATURDAY
BLUE OCTOBER
When: 8 p.m. Saturday
Tickets: $28 advance, $30 day of show
Where: The Intersection, Grand Rapids
This preeminent Grand Rapids nightclub's main showroom hosts Houston alt-rock/art rock band Blue October ("Hate Me"), which is touring behind its latest album, "I Hope You're Happy," which was released in August and peaked at No. 28 on the Billboard 200 chart (and No. 3 on the Alternative chart).
The special guest for this show is Kitten. Doors open at 7 p.m. for this all-ages show. Get tickets and details online at sectionlive.com, where you can also get info about the Walker & Royce show the same night in The Stache.
THE RAGBIRDS
SETH WALKER
When: 9:30 p.m. Saturday
Admission: $5
Where: Founders Brewing Co., Grand Rapids
Ann Arbor's The Ragbirds have long been a Founders favorite, with singer and multi-instrumentalist Erin Zindle leading the charge of inspiring, world music-hued folk rock. The band promises some "later season" surprises following its August and September tour.
Seth Walker opens the show. Get info at foundersbrewing.com, where you can also get information about Lil Smokies playing a special Sunday show at Founders, $5.
SUNDAY
BULLET FOR MY VALENTINE
When: 7:30 p.m. Sunday
Tickets: $32.50-$49.50
Where: 20 Monroe Live, Grand Rapids
Welsh metalcore heroes Bullet for My Valentine bring the hard-rocking tour behind their latest album, "Gravity," to West Michigan, after the recording soared to No. 17 on the Billboard 200 chart and to No. 2 on the U.S. Top Hard Rock Albums chart. Joining the band on this tour stop will be We Came as Romans and Bad Omens.
Details, tickets online at 20monroelive.com. Doors for this all-ages show open at 6:30 p.m.
THE LIL SMOKIES
When: 9:30 p.m. Sunday
Admission: $5
Where: Founders Brewing Co., Grand Rapids
'Twas the night before The Lil Smokies jumped on tour with Kalamazoo-bred jamgrass favorites Greensky Bluegrass, and the former Telluride Bluegrass contest winners stopped by Founders taproom.
Missoula progressive bluegrass outfit Lil Smokies is revving up the Midwest on tour, following up a Chicago date with this special Sunday night show in Grand Rapids. The band links up on tour with Greensky starting Tuesday night in Indiana – a tour that will crisscross the country on and off through mid-November.
It may be the last day of the weekend (or the first night of the week, depending on your viewpoint), but this could very well be the best $5 you spend all week. Tickets available at the door. Get tickets and details online at foundersbrewing.com.
---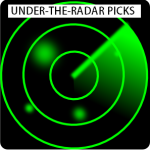 UNDER-THE-RADAR PICKS
Kathy Lamar Band playing One Trick Pony in Grand Rapids, 8 p.m. Thursday, free – Soul and jazz favorite Kathy Lamar returns with her band to one of her favorite Grand Rapids haunts. One Trick follows this on Saturday night with the return of another favorite: Natchez Trace.
Cherub and Maddy O'Neal playing Elevation inside The Intersection in Grand Rapids, 9 p.m. Friday, $23 advance, $28 day of show – Nashville-based electro-indie duo Cherub rolls into Grand Rapids to help kick off the weekend on its 2018 tour along with Maddy O'Neal. Doors open at 8 p.m. for this 17-and-older show.
Cabildo and The Luna Blues Machine playing Creston Brewery in Grand Rapids, 9 p.m. Friday, free – With its Latin-propelled rock, Cabildo impresses every time it performs. And Creston Brewery follows this on Saturday night with QNA and special guest Molly. More info online here.
Big Boss Band playing Billy's Lounge in Grand Rapids, 9:30 p.m. Friday, $5 – Michigan's Big Boss Band has become a blues staple across the region. Billy's follows this on Saturday with the return of Reggae Fallfest. Details below.
After the Burial and The Acacia Strain playing Elevation inside The Intersection in Grand Rapids, 7 p.m. Saturday, $22 advance, $24 day of show – Minneapolis progressive metal/metalcore band After the Burial brings its "Rareform Across the Continent Tour" to The Intersection, with The Acacia Strain, ERRA, Make Them Suffer and local band Withhold the Blood also on the bill. Doors open at 6 p.m. for this all-ages show.
Ford Turrell album-release party at Brass Ring Brewing at 2404 Eastern Ave. SE in Grand Rapids, 8 p.m. Saturday, free – Grand Rapids native and Nashville-based singer-songwriter Ford Turrell hosts a party and performance to celebrate the release of his new album, "Days Go By." The party starts at 7 p.m.; the performance at 8 p.m. Also, tune in to Local Spins on WYCE at 11 a.m. Friday when Turrell will be the in-studio guest.
Justin "Stovepipe" Stover, Rachel Bachman and Silverstiles playing Tip Top Deluxe Bar & Grill in Grand Rapids, 9 p.m. Saturday, $5 – Justin Stover is a folk-punk singer-songwriter, a one-man band and much more. He has several compelling albums to his credit, and performs at Tip Top along with Rachel Bachman and Silverstiles for an evening of truly unique West Michigan music. The Tip Top follows this at 3 p.m. Sunday with Cloudmouth, Lighting Matches, Van Tassel's Uncanny Elixir and The Fabulous Vans.
Reggae Fallfest at Billy's Lounge in Grand Rapids, 9:30 p.m. Saturday, $10 – It's an uplifting night of reggae music, with the Reggae Fallfest starring the music of The Hurricane as part of this event hosted by Ambassador David's Productions.
MICHIGAN FESTIVALS THIS WEEK
Sept. 28-29
Willowsong Music Festival
Willowsong Farm, Sidney
Sept. 28-29
Blue Bridge Music Festival
Blue pedestrian bridge, downtown Grand Rapids
Sept. 28-30
Thunder Bay Folk Festival
6850 French Road, Alpena
THE REALLY BIG LIST OF CONCERTS, PLUS SHOWS ON THE HORIZON
Monday, Sept. 24
SYML, Covenant Fine Arts Center, Calvin College
Bassbin: We Jack/Gettoblaster, Billy's Lounge
John Shea, Rockwell Republic
JGJ, The Score Restaurant & Sports Bar
In The Blue Jazz Ensemble, Jazz & Gin Mondays, Long Road Distillers
JMM Jazz, Big Lake Brewing, Holland
Jazz Jam, What Not Inn, Fennville
Everett Domeier, Gun Lake Casino, Wayland
Old Souls/Bike Tuff, Shakespeare's Pub Lower Level, Kalamazoo
Tuesday, Sept. 25
Red Fang/Big Business/Dead Now, The Pyramid Scheme
Rockshop, The Score Restaurant & Sports Bar
Take Three Jazz Ensemble, Grand Theatre Bar, Grand Haven
Tony Reynolds, Gun Lake Casino, Wayland
Modest Mouse, Wings Event Center, Kalamazoo
Tuesday Night Jazz Jam, Rupert's Brew House, Kalamazoo
Destroyer Of Light/Black Fast/Tomb Of Teeth/Junkyard Horse, Shakespeare's Pub Lower Level, Kalamazoo
Wednesday, Sept. 26
Joshua Powell/Brother Elsey, Local Spins Wednesday, SpeakEZ Lounge
Sean Rowe/Girl Blue, The Mint under The Intersection
Mystic Dub, Tip Top Deluxe Bar & Grill
Trilogy, The Score Restaurant & Sports Bar
River North Jazz, The Old Goat
JMM Jazz, Linear Restaurant
Tom Hagen Trio featuring Rick Reuther, Noto's Old World Italian Restaurant, Cascade
Flatland Grip, Cedar Springs Brewing Company, Cedar Springs
Die Tanzgeiger, Arts At Noon, Cook-DeWitt Center, Grand Valley State University, Allendale
Wally Michaels & Tony Reynolds, Sandy Point Beach House, West Olive
Ivan Akanshiima, Mizu Sushi, Holland
Gabrial James, Gun Lake Casino, Wayland
Thursday, Sept. 27
Dos Santos, Founders Brewing Company
Butch Walker/Indianola, Elevation under The Intersection
Moon Hooch/Chirp, The Stache inside The Intersection
Fruition/Daniel Rodriguez (of Elephant Revival), The Pyramid Scheme
11 Silver/Spike The Media, Mulligan's Pub
Kathy Lamar, One Trick Pony
Astro Jackson, The Score Restaurant & Sports Bar
JMM Jazz, Noto's Old World Italian Restaurant, Cascade
Gabrial James, Pike 51 Brewing/Hudsonville Winery, Hudsonville
Checkers Morton, Sandy Point Beach House, West Olive
Sean Copenhaver, Gun Lake Casino, Wayland
Henry Rensch & the HR Department, Rupert's Brew House, Kalamazoo
Friday, Sept. 28
Cherub/Maddy O'Neal, Elevation under The Intersection
The Moonrays, Rocky's Bar & Grill
Big Boss Blues Band, Billy's Lounge
Alex Franc/Maggie May/Mark Harrell, Mulligan's Pub
The Divine Evolution/Pale Bone Icon, Tip Top Deluxe Bar & Grill
Cabildo/The Luna Blues Machine, Creston Brewery
Drew Behringer, CitySen Lounge @ CityFlats Hotel
The Rock Show, H.O.M.E. At The B.O.B.
Drop 35, The Score Restaurant & Sports Bar
John Shea, JW Marriott
Scott Veenstra Trio, Rendezvous Lounge, Amway Grand Plaza Hotel
Lung/Bet On Rats/Pancho Villa's Skull, 741
Brian Randall, Back Forty Saloon
Cheat Code/Illenium/Cash Cash/London On Da Track/Party Pupils/Snowmass: 104.5 WSNX's Glow In The Park, Fifth Third Ballpark
Trixy Tang, Log Cabin Lounge (Sept. 28-29)
Kathy Lamar Trio, Noto's Old World Italian Restaurant, Cascade
Fauxgrass, Rockford Brewing Co.'s Harvest Festival Beer Tent, Rockford
Rock Shop, Woody's Press Box, Wyoming
Aaron Neville, Saugatuck Center for the Arts, Saugatuck
Kevin McDaniel, Barrel Room @ Saugatuck Brewing Co., Douglas
Fifth & Elliott Grand Armory Brewing, Grand Haven
Rich Burkholder, The Kirby House, Grand Haven
Margaret Glaspy, Hope College Concert Series, Knickerbocker Theatre, Holland
Chunk of Funk, Itty Bitty Bar, Holland
Casey Stickly, Our Brewing, Holland
All In, Lucky's Roadhouse, Wayland (Sept. 28-29)
Coty Bouchard/Atomic Radio, Gun Lake Casino, Wayland
West Michigan Symphony, Festival Season Opening, Frauenthal Center, Muskegon
Sandi Patti, Dogwood Center for Performing Arts, Fremont
Mustard Plug, Back Room @ Bell's Eccentric Cafe, Kalamazoo
Borr & McFerrin, Summer Concert Series, Hopcat, Kalamazoo
Sick Puppies, The Music Factory, Battle Creek
The Neverly Brothers, Acorn Theater, Three Oaks
Joshua Davis, The Livery, St. Joseph
Up North Big Band, Red Sky Stage, Petoskey
Saturday, Sept. 29
The Ragbirds/Seth Walker, Founders Brewing Co.
Blue October/Kitten, The Intersection
Walker & Royce/Faren Strnad/S.P. Chase/Players Club, The Stache inside The Intersection
After The Burial/The Acacia Strain/ERRA/Make Them Suffer/Withhold The Blood, Elevation below The Intersection
Natchez Trace, One Trick Pony
Stovepipe/Rachel Bachman/Silverstiles, Tip Top Deluxe Bar & Grill
Blammo, H.O.M.E. At The B.O.B.
The Hurricane/DJ Sanjay: Reggae Fallfest, Billy's Lounge
Kill Tomorrow/Hokori/Death Abides, Mulligan's Pub
QNA/Molly, Creston Brewery
Grand Rapids Soul Club, The Pyramid Scheme
Barenaked 90s, River City Saloon
Noel Webley Trio, JW Marriott
Scott Veenstra Trio, Rendezvous Lounge @ Amway Grand Plaza Hotel
Three's A Crowd, The Score Restaurant & Sports Bar
Thunder Chicken/Drift Lifted/Head, 741
Brian Randall, Back Forty Saloon
Trixy Tang, Log Cabin Lounge (Sept. 28-29)
John Shea, Noto's Old World Italian Restaurant, Cascade
Wonder Lush, Castle Brewing, Greenville
Ruth and Max Bloomquist, LowellArts, Lowell
Afro Zuma, Rockford Brewing Co.'s Harvest Festival Beer Tent, Rockford
Bonk Brothers, Woody's Press Box, Wyoming
Big Lake, The Pub @ Saugatuck Brewing Co., Douglas
Double Nickel, Tripelroot, Zeeland
Decades, Itty Bitty Bar, Holland
Holland Symphony, "Classics I: Rach On!" Jack H. Miller Center for Musical Arts, Hope College, Holland
CANCELLED Eryn Allen Kane, Hope College Concert Series, Knickerbocker Theater, Holland
Jack Leaver, (10 a.m.), Farmers' Market, Grand Haven
Liz Longley, Seven Steps Up, Spring Lake
Art Garfunkel, Frauenthal Center, Muskegon
Legal Rehab, Hennessy's Pub, Muskegon
Robin Connell/Kathy Lamar Trio, 18th Amendment Spirits Co., Muskegon
An Dro, Dogwood Center for Performing Arts, Fremont
The Crane Wives (house concert), Gopherwood Concerts, Cadillac
All In, Lucky's Roadhouse, Wayland (Sept. 28-29)
Jack Leaver/The Lepolion Effect, Gun Lake Casino, Wayland
Dean Allrick, What Not Inn, Fennville
Hairmania, Shakespeare's Pub Lower Level, Kalamazoo
Dede and The Dream, Summer Concert Series, Hopcat, Kalamazoo
Blue Felix (album release)/Last Encore/Lost In Hope, The Music Factory, Battle Creek
Maurice John Vaughn: Chicago Blues Night, Franke Center for the Arts, Marshall
Southwest Michigan Symphony Orchestra & Piano Men (Elton John-Billy Joel tribute), The Mendel Center, Lake Michigan College, Benton Harbor
Project 90, Black River Tavern, South Haven
Stormy Chromer, The Livery, St. Joseph
Slash/Myles Kennedy and The Conspirators, Four Winds Casino Resort, New Buffalo
Miles Nielsen & the Rusted Hearts, Acorn Theater, Three Oaks
Brian Murphy/Parallel Hope: Jammin' In The Vineyard, Round Barn Winery, Distillery & Brewery, Baroda
Eric Paslay (Day Session)/Cheap Trick (Night Session): Bourbon & Bacon, Soaring Eagle Casino, Mt. Pleasant
Sunday, Sept. 30
Bullet For My Valentine/We Came As Romans/Bad Omen, 20 Monroe Live
Shooter Jennings/Jared Knox/Paradise Outlaw, The Pyramid Scheme
CloZee/IHF/Sesh, Elevation below The Intersection
The Lil Smokies, Founders Brewing Co.
Randy Marsh & Friends, SpeakEZ Lounge
Cloudmouth/Lighting Matches/Fabulous Vans/Van Tassell's Uncanny Elixir, Tip Top Deluxe Bar & Grill
Brena, The Score Restaurant & Sports Bar
Mike Frost & Mike Hyde, Sunday Brunch, JW Marriott
River North Jazz Brunch (11 a.m.), The Old Goat
Robin Connell & Jim Cooper, Harmony Hall
Doomstress/Sierra, 741
Patty Gayle/Mark Kahny/Mark Weymouth (2 p.m.), Unity Church, Walker
Jason Wheeler & Friends (noon), Cedar Springs Brewing Company, Cedar Springs
An Dro (1 p.m.), Rockford Brewing Co.'s Harvest Festival Beer Tent, Rockford
Olivia Mainville, Salt Of The Earth, Fennville
Keith Scott/Them Guilty Aces: Jammin' In The Vineyard, Round Barn Winery, Distillery & Brewery, Baroda
Aleksandra Kemble, Howard Performing Arts Center, Andrews University, Berrien Springs
ON THE HORIZON
Monday, Oct. 1
Dirty Mike & The Boys, Tip Top Deluxe Bar & Grill
John Shea, Rockwell Republic
Cheap Dates, The Score Restaurant & Sports Bar
In The Blue Jazz Ensemble, Jazz & Gin Mondays, Long Road Distillers
JMM Jazz, Big Lake Brewing, Holland
Jazz Jam, What Not Inn, Fennville
Tuesday, Oct. 2
Lettuce/Daily Bread, The Intersection
Livin' The Dream, The Score Restaurant & Sports Bar
Travis Swanson Trio: Jazz & Gin Mondays, Long Road Distillers
Michael Drost & Jordan Finn, Grand Oyster Bar, Grand Haven
Tuesday Night Jazz Jam, Rupert's Brew House, Kalamazoo
Wednesday, Oct. 3
Gorgeous Oranges, Local Spins Wednesday, SpeakEZ Lounge
Sam Evian/Katie Von Schleicher, The Mint @ The Intersection
Exmag/Chachuba/Pause/LMBO, The Stache inside The Intersection
Oregon Dreamchild, The Score Restaurant & Sports Bar
River North Jazz, The Old Goat
Tom Hagen Trio featuring Rick Reuther, Noto's Italian Restaurant, Cascade
Versus (unplugged), Cedar Springs Brewing Co., Cedar Springs
Ivan Akansiima, Mizu Sushi, Holland
Tri-Fi Jazz Trio, Dalton Center Recital Hall, Western Michigan University, Kalamazoo
Thursday, Oct. 4
Pokey LaFarge, Acoustic Cafe Series, St. Cecilia Music Center
Bill Laurance, Founders Brewing Company
Barrel Bones (Tom Petty tribute), 20 Monroe Live
Mod Sun/Caskey/Chxpo/Jimmy Bennett/LostinVegas/Forget Brennan, The Stache inside The Intersection
The Motet/Mungion, Elevation under The Intersection
Emancipator Ensemble, The Intersection
Mindless/Paper Lanterns/Alien Dogs, Mulligan's Pub
Serita's Black Rose, One Trick Pony
Three's A Crowd, The Score Restaurant & Sports Bar
Folias Duo: Carmen Maret, flute; Andrew Bergeron, guitar: International Guitar Series, Grand Rapids Community College, Albert P. Smith Music Center, Linn Maxwell Keller Recital Hall
JMM Jazz, Noto's Old World Italian Restaurant, Cascade
My Thin Place, Sandy Point Beach House, West Olive
The Western Den, Seven Steps Up, Spring Lake
American Whiskey, Unruly Brewing Co., Muskegon
Mary Rademacher Reed, 18th Amendment Spirits Co., Muskegon
University Jazz Orchestra, Dalton Center Recital Hall, Western Michigan University, Kalamazoo
Rascal Flats, Soaring Eagle Casino, Mt. Pleasant
Sacred Vibrations Music & Art Festival, Mt. Pleasant
Friday, Oct. 5
Buddy Guy/Quinn Sullivan, 20 Monroe Live
Public Access/Dan Rickabus Band (benefit for the Clean Water Campaign), The Pyramid Scheme
Skindred/Sumo Cyco/Raven Black/Heartsick, Elevation below The Intersection
Atmosphere/Dem Atlas/The Lioness/DJ Keezy, The Intersection
The Russ Liquid Test/Artifakts/Em/Angelic Root, The Stache inside The Intersection
Ghetto Guv/M.I.C Book SGL777/Wuzee & Samil/Philo/Wills Piff/Mr. Furious/Mavimarx/Darus Clark/K-lo: Hip Hop At Tip Top, Tip Top Deluxe Bar & Grill
May Erlewine/Luke Winslow-King, Wealthy Theatre
Coffin Talk/Dead Nerves/Discontent/Dead Weight, Mulligan's Pub
Charles Walker Band, Billy's Lounge
Junior Valentine, Creston Brewery
Robin Connell & Jim Cooper (5 p.m.), Harmony Hall
Decades, The Score Restaurant & Sports Bar
Matt Gabriel, CitySen Lounge @ CityFlats Hotel
Grand Rapids Symphony, "Scheherazade," DeVos Performance Hall (Oct. 5-6)
Drink Their Blood/Fate Of Misery, 741
Stolen Horses, Back Forty Saloon
Entourage, Rendezvous Lounge @ Amway Grand Plaza
In The Blue Jazz Ensemble, Village Inn 44th St. Pizza & Sports Bar & Grille
John Shea, JW Marriott
Randy Marsh, Forty Pearl
Sookie J Trio, Bier Distillery, Belmont
The Bootstrap Boys (6:30 p.m.)/Crossbow (9 p.m.), Cedar Springs Brewing Company, Cedar Springs
Toby Bresnahan, Castle Brewing, Greenville
Fool House: 90s Dance Party, Unruly Brewing Co., Muskegon
Vertigo, Hennessy's Pub, Muskegon
Mary Rademacher Reed Trio, 18th Amendment Spirits Co., Muskegon
Big Dudee Roo, Seven Steps Up, Spring Lake
Pretty Rage, Itty Bitty Bar, Holland
Bigfoot Buffalo, Our Brewing, Holland
Don Julin Quartet/Roosevelt Diggs/Curved Earthward, Park Theatre, Holland
Dale Wicks, Tripelroot, Zeeland
Mark Kahny/The Judy Show/Michael Holmes: fund-raiser, Saugatuck Center For The Arts, Saugatuck
Mark Sala, The Barrel Room @ Saugatuck Brewing Co., Douglas
Barcode, Lucky's Roadhouse, Wayland (Oct. 5-6)
The Willis Clan/The Moxie Strings, Kalamazoo State Theatre, Kalamazoo
Pile, Back Room @ Bell's Eccentric Cafe, Kalamazoo
Nuskin/Dead Eyes Always Dreaming/Mantra/Forces/Guard Rail/This Eclipse, The Music Factory, Battle Creek
The North 41, The Livery, St. Joseph
Smokey Robinson, Silver Creek Event Center, Four Winds Casino & Resort, New Buffalo
Saturday, Oct. 6
CBDB & Wild Adriatic, Founders Brewing Co.
Lil Xan, 20 Monroe Live
Thomas Rhett/Brett Young/Midland, Van Andel Arena
Lauren Daigle, DeVos Performance Hall
Skizzy Mars/All Day/Goodie Grace/Kid Quill, The Stache inside The Intersection
Paper Diamond/Cookn/Stratz/Tek-Matzer, Elevation below The Intersection
1988 Tribute Show (benefit for Spoke Folks), The Pyramid Scheme
The Quirk/reggie/Carmel Liburdi/Maggie May: Women Everywhere benefit, Tip Top Deluxe Bar & Grill
New Day Revolution/Bleed The Water/SiBus, Mulligan's Pub
Edge Of Midnight, One Trick Pony
Hip Pocket, H.O.M.E. At The B.O.B.
Union Guns, River City Saloon
The Raquels, Rocky's Bar & Grill
Strumble Head, The Score Restaurant & Sports Bar
Grand Rapids Symphony, "Scheherazade," DeVos Performance Hall (Oct. 5-6)
New Day Revolution/Bleed The Water/SiBus, Mulligan's Pub
Thirsty Perch Blues Band, Billy's Lounge
Beat Seekers/Fukushima Daisies/Paper Thin, 741
Stolen Horses, Back Forty Saloon
6IX9INE, The Orbit Room
Entourage, Rendezvous @ Amway Grand Plaza Hotel
Mike Frost Trio, JW Marriott
Glenn Bulthuis and Hark Up Big Band, Van Singel Fine Arts Center, Byron Center
The Journeymen (6:30 p.m.)/Luke Warm & the Not So Hots (9 p.m.), Cedar Springs Brewing Co., Cedar Springs
Ken McDaniel, The Pub @ Saugatuck Brewing Co., Douglas
Vander Fest 2018, VanderMill Cider, Spring Lake
Crystal Bowersox, Seven Steps Up, Spring Lake
The Goofy Foot Band/Jesse Ray & the Carolina Catfish/The Hacky Turtles/Pellegrom, Sturgill & Friends: Third Anniversary Festival, Grand Armory Brewing, Grand Haven
Dean Allrick Jazz Piano, What Not Inn, Fennville
Olivia Mainville & Brandon James, Tripelroot, Zeeland
Mo Hotta, Itty Bitty Bar, Holland
Lew Russ, Great Legs Winery Brewery Distillery, Holland
Project 90, Raquet's, Muskegon
Organissimo, The Block, Muskegon
Delilah DeWylde, The Mitten Bar, Ludington
Barcode, Lucky's Roadhouse, Wayland (Oct. 5-6)
The Verve Pipe, Beer Garden @ Bell's Eccentric Cafe, Kalamazoo
Slap Maggy, The Music Factory, Battle Creek
Visions Of Santana (Santana tribute), Acorn Theater, Three Oaks
Sue Steininger & Joe Arnold/730 Club Band-732 Electric Duo, : Jammin' In The Vineyard, Round Barn Winery, Distillery & Brewery, Baroda
Ratt, Little River Casino Resort, Manistee
Hippie Fest, Val-Du-Lakes, Mears
Sunday, Oct. 7
ZHU/Tokimonsta, The Intersection
Bumpin' Uglies/Stacked Like Pancakes/Dance Contraption, The Stache inside The Intersection
Escaping Pavement, Creston Brewery
The Cold Hard Cash Show/Rusty Horse, Tip Top Deluxe Bar & Grill
Randy Marsh & Friends (7 p.m.), SpeakEZ Lounge
Greg Miller (10 a.m.), Sunday Brunch Series, JW Marriott
River North Jazz Brunch (11 a.m.), The Old Goat
River Rogues Jazz Band (2 p.m.), Harmony Hall
Brian Oberlin (noon), Cedar Springs Brewing Company, Cedar Springs
Dean Allrick Jazz Piano (6 p.m.), What Not Inn, Fennville
Frank Youngman, Shari Kane & Dave Steele, Salt Of The Earth, Fennville
Gabrial James, Hilliards Corner Lounge, Wayland
May Erlewine (3 p.m.), Green Gardens Community Farm, 14201 H Drive N, Battle Creek
Valentine Bennett/Robert Rolfe Fedderson: Jammin' In The Vineyard, Round Barn Winery, Distillery & Brewery, Baroda
Monday, Oct. 8
Fleetwood Mac, Van Andel Arena
Dark Star Orchestra, The Intersection
BassBin: Troy Dillard/Timothy Getz, Billy's Lounge
Dirty Mike & The Boys, Tip Top Deluxe Bar & Grill
In The Blue Jazz Ensemble, Jazz & Gin Mondays, Long Road Distillers
JMM Jazz, Big Lake Brewing, Holland
Tuesday, Oct. 9
Broadway Grand Rapids, "Finding Neverland," DeVos Performance Hall (Oct. 9-14)
Marbin, Mexicains Sans Frontieres
Michael Drost & Jordan Finn Duo, Grand Oyster Bar, Grand Haven
Tuesday Night Jazz Jam, Rupert's Brew House, Kalamazoo
Wednesday, Oct. 10
Elizabeth Landry, Local Spins Wednesday, SpeakEZ Lounge
4U: A Symphonic Celebration of Prince, 20 Monroe Live
Lauv/Charlotte Lawrence, The Intersection
River North Jazz, The Old Goat
Tom Hagen Trio with Rick Reuther, Noto's Old World Italian Restaurant, Cascade
Sofia Talvik, New Holland Brewing's The Knickerbocker
Vincent Hayes, Cedar Springs Brewing Company, Cedar Springs
Ivan Akansiima, Mizu Sushi, Holland
Thursday, Oct. 11
Olivia & The Aquatic Troupe/Lagerheads/Jack & The Bear, Founders Brewing Company
Arturo Sandoval, Spectacular Jazz Series, St. Cecilia Music Center
Blockhead/Yppah/arms and sleepers, The Pyramid Scheme
Chris Robinson Brotherhood, The Intersection
Weezil Malone Blues Band, One Trick Pony
The Bottle Rockets/Sarah Borges, Tip Top Deluxe Bar & Grill
Laura Bennett/Mark Kahny/Mark Weymouth, Zeppelin Lounge, New Holland Brewing's The Knickerbocker
JMM Jazz, Noto's Old World Italian Restaurant, Cascade
My Thin Place, Sandy Point Beach House, West Olive
Kind Country, Back Room @ Bell's Eccentric Cafe, Kalamazoo
Billy Hart, Western Michigan University Jazz Masters Series, Dalton Center Recital Hall, Miller Auditorium, Kalamazoo
Dmitri Matheny Group, The Union Cabaret & Grille, Kalamazoo
Oct. 11-14
Great Lakes Music Camp, Camp Blodgett, West Olive
Friday, Oct. 12
The Baroque Concert: Bach and Beyond, St. Cecilia Music Center
Pink Droyd (Pink Floyd theatrical tribute), The Intersection
Golf Clap/Codes/Pressed & Proper/Nef Bass, The Stache inside The Intersection
The Doors Of Chicago (The Doors tribute), 20 Monroe Live
Earth Radio/Crooked Heart/Free Hat/Black Note Graffiti: Local Showcase #28, The Pyramid Scheme
Hairmania, H.O.M.E. At The B.O.B.
Barrel Bones/Bello Spark, Tip Top Deluxe Bar & Grill
Cabildo/EPCYA/Juno Blacklist, 741
Robin Connell & Jim Cooper (5 p.m.), Harmony Hall
Mary Rademacher Reed & Mark Kahny Trio, Rendezvous Lounge @ Amway Grand Plaza Hotel
John Shea, JW Marriott
In The Blue Jazz Ensemble, Village Inn 44th St. Pizza Sports Bar & Grille
Coty Bouchard, Saugatuck Brewing Co., Douglas
Rock Shop, Itty Bitty Bar, Holland
Beijing Duo, Jack H. Miller Center for Musical Arts, John and Dede Howard Recital Hall, Holland
Orchestra/Folk Concert, Jack H. Miller Center for Musical Arts, Concert Hall, Holland
Anne Heaton, Seven Steps Up, Spring Lake
House of Hamill/Channing & Quinn, Beardsley Theater @ The Frauenthal Center, Muskegon
Captain Caravan, 18th Amendment Spirits Co., Muskegon
Bronte Fall, Back Room @ Bell's Eccentric Cafe, Kalamazoo
Desmond Jones, The Livery, St. Joseph
The Outliers/After The Minor/Live For Tomorrow/Unworthy/Lost In Hope, The Music Factory, Battle Creek
Little River Band/Air Supply, Soaring Eagle Casino, Mt. Pleasant
Saturday, Oct. 13
Social Distortion/Will Hoge/Pony Bradshaw, 20 Monroe Live
El Brandino (5 p.m.)/Mark Lavengood Band (7 p.m.)/The Truth (9 p.m.)/Ghost-Note (11 p.m.): Harvest Party, Founders Brewing Company
Wayland/Deepfall/Hurry Home/Red Legs, The Intersection
Antiserum/Chime/Pasdat/Willy Wompa, Elevation under The Intersection
Mustard Plug/The Abruptors/The Eclectics/The Mushmen, The Pyramid Scheme
The Hip Pocket, Billy's Lounge
The Impulsive/Dirt Chili/Not For Lease, Mulligan's Pub
Jesse Ray & the Carolina Catfish: Social Distortion After Party, Tip Top Deluxe Bar & Grill
Corelocked, River City Saloon
Them Teeth/Sinking Suns/Mean Mother, 741
Tweed & Dixie, Back Forty Saloon
Neil Gordon Trio, JW Marriott
Mary Rademacher Reed & Mark Kahny Trio, Rendezvous Lounge @ Amway Grand Plaza Hotel
John Shea, Noto's Old World Italian Restaurant, Cascade
Paddy's Cure, House Concert, LowellArts, Lowell
Mark Swanson & Brant Satala: Grand River Folk Arts Society, Wealthy Theatre Annex
Sounds Familiar, Ridge Cider Co., Grant
Sean McDaniel, Saugatuck Brewing Co., Douglas
Royal Wood, Saugatuck Center for the Arts, Saugatuck
DC-90, Wicks Park Bar & Grille, Saugatuck
Carter Lezman, Tripelroot, Zeeland
Choke and Throttle, Itty Bitty Bar, Holland
Trixy Tang, Park Theatre, Holland
Chase Rice/Brandon Ray, Kalamazoo State Theatre, Kalamazoo
Mushroomhead, The Music Factory, Battle Creek
The Doobie Brothers, Firekeepers Casino, Battle Creek
Big Trouble Blues, Paw Paw Playhouse, Paw Paw
Anne Harris: Acorn Gala 2018, Acorn Theater, Three Oaks
Project 90, Black River Tavern, South Haven
The David Mayfield Parade, The Livery, St. Joseph
Mark Grzelak/Red Pop Fury: Jammin' In The Vineyard, Round Barn Winery, Distillery & Brewery, Baroda
Sunday, Oct. 14
Collective Soul/The Stir, 20 Monroe Live
Valentiger (acoustic), Creston Brewery
Mike Frost & Mike Hyde (10 a.m.), Sunday Brunch Series, JW Marriott
River North Jazz Brunch (11 a.m.), The Old Goat
Randy Marsh & Friends, SpeakEZ Lounge
Jack Leaver (noon), Cedar Springs Brewing Company, Cedar Springs
Mihai Craioveanu & Guests, Chamber Music Society of West Michigan, Jack H. Miller Center for Musical Arts, Hope College, Holland
Boardwalk Brass of GH, Sunday Afternoon Concert Series, Loutit District Library, Grand Haven
Megan Slankard/Alex Wong, Seven Steps Up, Spring Lake
Jen Sygit (CD release), Salt Of The Earth, Fennville
Dean Allrick Trio, What Not Inn, Fennville
Brian Allison/Orange Star: Jammin' In The Vineyard, Round Barn Winery, Distillery & Brewery, Baroda
Ifetayo Ali-Landing, Howard Performing Arts Center, Andrews University, Berrien Springs
Copyright 2018, Spins on Music LLC