The week starts with the roar of GWAR, but there are also big shows starring JRob, The Accidentals, Pink Sky, Earth Radio, Delbert McClinton and more firing up stages.
THE BIG LIST: Sept. 16-22
Be sure to check the "Big List of Michigan Music Festivals," because we update it frequently. For a complete list of free outdoor summer concerts, browse the "Free Summer Community Concerts" page at Local Spins. For concerts at commercial and nonprofit venues, see "Summer Concert Series @ Venues."
Support our coverage of
West Michigan's music scene
View an expanded list of upcoming shows at West Michigan venues at The REALLY Big List at Local Spins.
Have concert listings you think deserve to be spotlighted? Email date, time, ticket prices, location and details to liz@localspins.com.
THIS WEEK'S TICKET DEAL: Scroll down to the Under-the-Radar Picks for a special ticket offer from The Soods and Local Spins.
MONDAY
MONDAY NIGHT JAZZ GUMBO:
PATTY GAYLE & MARY RADEMACHER REED
When: 6:30 p.m. Monday
Tickets: $20, $15 members (food and music)
$15, $10 members (music only)
Where: Casino Club, 3260 Salerno Drive NE, Grand Rapids
It's back for the fall: the West Michigan's Jazz Society's Monday Night Jazz Gumbo series. This month's installation features singers Patty Gayle and Mary Rademacher Reed performing with pianist Mark Kahny, drummer Mark Weymouth and saxophonist John Gist.
As usual, attendees can get a soup/gumbo or hot dogs/chips and a salad. Doors open at 6 p.m. Get details online at wmichjazz.org.


GWAR
When: 7:30 p.m. Monday
Tickets: $25
Where: The Intersection, Grand Rapids
Those wacky and scary Virginia heavy metal-ites GWAR are back in all their costumed glory to kick off the week at The Intersection as part of the band's "Use Your Collusion Tour."
Special guests on this rafter-rattling bill will be Sacred Reich, Toxic Holocaust and Against the Grain. Doors open at 6:30 p.m. for this all-ages show; get tickets and details online at sectionlive.com.
WEDNESDAY
CALEXICO, IRON & WINE
When:
7 p.m. Wednesday
Tickets:
SOLD OUT
Where:
Frederik Meijer Gardens & Sculpture Park, Grand Rapids Township
Yes, we've come to the end of the regular summer concert season for the 2019 series at Frederik Meijer Gardens & Sculpture Park and the final concert is an intriguing one. South Carolina indie-folk artist Iron & Wine, aka singer-songwriter Sam Beam, recently collaborated on a new studio album with Arizona Americana/indie-rock band Calexico. They're now touring behind "Years to Burn," which was released in June.
Opening this concert will be Natalie Prass, a Virginia singer-songwriter who's also opened for Kacey Musgraves. Gates open at 5:45 p.m.
LAURA CORTESE & THE DANCE CARDS
When: 7:30 p.m. Wednesday
Tickets: $18-28
Where: Seven Steps Up, Spring Lake
California native, singer-songwriter and multi-instrumentalist Laura Cortese is co-founder of the Boston Celtic Music Festival and has released several studio albums. The Dance Cards is a quartet of string players with music "based in the lyrical rituals of folk while exploring new territories of rhythm and sonics."
That approach is well-represented on the band's debut album, "California Calling." Get tickets and details online here.
LOCAL SPINS WEDNESDAY:
EARTH RADIO
When:
8 p.m. Wednesday
Admission:
Free
Where:
SpeakEZ Lounge, Grand Rapids
Local Spins is proud to welcome the return of award-winning neo-soul, experimental rock band Earth Radio, which continues to explore the boundaries of modern music in a unique way. Justin Avdek, Hannah Laine, Dutcher Snedeker and Madison George bring their "future soul" to SpeakEZ for another one-of-a-kind night of music, touring behind their latest album, "Mother's Breath."
This also serves as a preview to the upcoming Earthwork Harvest Gathering that takes place on Bob Bernard's farm outside Lake City starting Friday (with Earth Radio and more than 100 other regional acts performing). Read more about that festival online here.
Local Spins Wednesdays are presented by Local Spins, SpeakEZ Lounge, North Coast Guitar Company and WYCE, with Michigan beer specials on tap and free parking in the city lot kitty-corner (to the south) off Monroe Avenue NW or the Sixth Street Park lot to the north.
THURSDAY
MIRANDA LAMBERT
When:
7 p.m. Thursday
Tickets:
$25-$121.50
Where:
Van Andel Arena, Grand Rapids
Billed as part of the "Roadside Bars and Pink Guitars" tour, country star Miranda Lambert makes a stop in Grand Rapids with some uber-impressive, female guests: Elle King, Pistol Annies and Caylee Hammack.
Lambert, by the way, is set to release her seventh studio album, "Wildcard," on Nov. 1 — and this after a career that's already seen her achieve multi-platinum success and multiple Grammy, Academy of Country Music and Country Music Association awards. Get tickets and more details online at vanandelarena.com.
THE ACCIDENTALS
When:
7:30 p.m. Thursday
Tickets:
$24-$29
Where:
Wildwood Family Farms, 7970 Snow Ave. SE, Alto
The final 2019 evening concert in Wildwood Family Farms' "Between the Silos" concert series stars Traverse City alt-folk sensations The Accidentals, who continue to crisscross the country, create new music and generally impress fans wherever they play.
These intimate concerts in a picturesque location also feature local food and beverages, with performances taking place "between the silos just outside of a 130-year-old classic red barn." Doors open at 6 p.m. (By the way, the farm also is hosting a day-long "Between the Silos Fall Fest" on Oct. 27 featuring Ralston Bowles, Mark Lavengood, The Crane Wives and Political Lizard.) Get details and tickets online here.

AVATAR
When: 8 p.m. Thursday
Tickets: $20 advance, $25 day of show
Where: The Intersection, Grand Rapids
Swedish heavy metal outfit Avatar ("New Land") has earned attention for its seven studio albums, including its most recent release, 2018's "Avatar County," which soared to No. 2 on the U.S. Independent Albums chart.
Also on the bill for the Grand Rapids show: 68' and Inspector Cluzo. Doors open at 7 p.m. for this all-ages show. Get details here. (By the way, Muscadine Bloodline and Faren Rachels play The Stache on the same night in a show hosted by radio station B93, $13 advance, $15 day of show.)
FRIDAY
THE CADILLAC THREE
PARADISE OUTLAW
When:
7:30 p.m. Friday
Tickets:
$20 advance, $25 day of show
Where:
Elevation inside The Intersection, Grand Rapids
Nashville-based Southern rock fave The Cadillac Three has attracted a legion of country fans for its music – not unlike Grand Rapids' own Paradise Outlaw, which recently released its new studio album, "Shadows." The Cadillac Three – Jaren Johnston, Kelby Ray and Neil Mason – recently released the single, "All the Makin's of a Saturday Night," from an upcoming new studio album.
Doors open at 6:30 p.m. for this all-ages show. Get tickets, details online at sectionlive.com.
DELBERT MCCLINTON & SELF-MADE MEN
When:
8 p.m. Friday
Tickets:
$25-$35
Where
: Kalamazoo State Theatre, Kalamazoo
Soul, blues and country veteran Delbert McClinton and his band make a Kalamazoo tour stop this week, bringing their blend of Americana, roadhouse rock, juke-joint blues and Memphis soul to the State Theatre.
Get tickets online here, where you can also find information about Saturday's show starring comedian Bert Kreischer.
JROB ALBUM-RELEASE
JON CONNOR
When: 9 p.m. Friday
Tickets: $15 advance, $20 day of show
Where: The Pyramid Scheme, Grand Rapids
Lady Ace Boogie presents this "Black Super Hero" evening featuring the official album release for Grand Rapids hip hop artist JRob, with performances by Jon Connor, JRob with Bedrock, Speedy, Jailyn Allure, Jay Chill and, of course, Lady Ace Boogie.
Also, tune in to Local Spins on WYCE at 11 a.m. Friday when JRob will be the special in-studio guest, previewing his set Friday night. Get tickets, details online at pyramidschemebar.com.
JESSE RAY & THE CAROLINA CATFISH
When:
9 p.m. Friday
Tickets:
$5
Where:
Tip Top Deluxe Bar & Grill, Grand Rapids
Crank it up. That's what rockabilly/blues/old-school rock duo Jesse Ray &The Carolina Catfish will do once again at the Tip Top Deluxe this week when they return to the West Side watering hole. The band recently released a new album, "Love & Luck," so expect to hear plenty of fresh songs during this rock 'n' roll explosion.
Get details and tickets online here.
EARTHWORK HARVEST GATHERING
When
: Friday-Sunday
Tickets:
$120 adults
Where:
Earthwork Farm, 4901 N. 7 Mile Road, Lake City
It's that time of year again: The season-ending Earthwork Harvest Gathering unfurls once again on Bob Bernard's farm outside Lake City with more than 130 performances on four stages over three days. The regional stars performing this year range from The Accidentals, The Crane Wives, Joshua Davis, May Erlewine and The Go Rounds to up-and-coming stars such as Jordan Hamilton, Desmond Jones, Loren Johnson, Political Lizard and more.
Get the complete lowdown, a full schedule and a preview at Local Spins here.
SATURDAY
FREEDOM FLAG BENEFIT CONCERT:
ANDREWS STRING BAND
HAZARD, PERSISTENT FLASHBACK DISORDER
When:
1-5 p.m. Saturday
Admission:
Donations (details below)
Where:
St. George's Hall, 1513 Quarry Ave. NW, Grand Rapids
This year's Freedom Flag fundraiser takes place at St. George's Hall on the city's West Side, collecting donations for the Grand Rapids Home for Veterans and Team RWB. Performing this year will be Andrews String Band, Hazard, Persistent Flashback Disorder, Playin' With Strangers and Sherrie & Jim Can Duet, with sound by Roger Van Wyk.
The seventh annual benefit will accept cash donations or supplies needed by veterans living in the home, including batteries, DVDs, Bic lighters, new clothing or shoes, large-print paperbacks, men's personal care items and razors. Get more information online here.
GRAND ARMORY FOURTH ANNIVERSARY
When:
3-11 p.m. Saturday
Admission:
$10
Where:
Outside Grand Armory Brewing, 17 S. Second St., Grand Haven
It's time to party in Grand Haven.
This Grand Haven brewery celebrates its fourth anniversary with performances by Brotherly Angst, KJ & The Good Time Family Band, Flexadecibel and The Dirty Mitten Band. This is a 21-and-older event. Get more deatils online here.
CHRIS PUREKA, THE HARMALEIGHS
When:
8 p.m. Saturday
Tickets:
$22-$32
Where:
Seven Steps Up, Spring Lake
Portland-based indie-folk singer-songwriter Chris Pureka has released several recordings since 2001, including 2016's "Back in the Ring." Seven Steps Up calls her "a new music find" with "captivating emotional integrity."
Joining her for this listening room show will The Harmaleighs, a Nashville-based group with a folk, Americana and pop sheen, touring behind their latest album, "She Won't Make Sense." Details online here.

PINK SKY ALBUM-RELEASE
HI-KER, ELI KAHN
When: 9 p.m. Saturday
Tickets: $8 advance, $10 day of show
Where: The Pyramid Scheme, Grand Rapids
Grand Rapids electronic music duo Pink Sky has captivated West Michigan audiences, with both of their most recent albums shooting straight to the top of the Local Spins Hot Top 5 Chart of the most-played local/regional release at radio station WYCE-FM, including the new "Meditations."
The group's official release show will also boast sets by hi-ker and Eli Kahn. Get tickets and information online at pyramidschemebar.com.

HENHOUSE PROWLERS
When: 9:30 p.m. Saturday
Admission: $5
Where: Founders Brewing Co., Grand Rapids
Chicago's award-winning Henhouse Prowlers are touted as "ambassadors" of bluegrass music, with more than a dozen years of powerhouse acoustic performances across the globe under their belts.
Get more information about the Founders show online at foundersbrewing.com, where you can also get details about Thursday's free show starring Colorado progressive bluegrass/Americana act Tenth Mountain Division.
SUNDAY
BLACKBERRY SMOKE
THE RECORD COMPANY
When: 7:30 p.m. Sunday
Tickets: $32.50-$79.50
Where: 20 Monroe Live, Grand Rapids
Atlanta rock band Blackberry Smoke, oozing a bluesy Southern rock charm, brings its "Till the Wheels Fall Off" tour to Grand Rapids with opening act The Record Company, from Los Angeles, a bluesy rock outfit which also has earned plenty of attention over the past couple of years.
Doors for this all-ages show open at 6:30 p.m. Get tickets online here.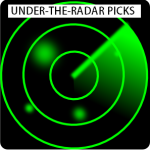 UNDER-THE-RADAR PICKS
Joe Shields and Aaron Smith playing Nomad Gallery, 74 Monroe Center NW in Grand Rapids, 7 p.m. Monday, $15 suggested donation – Award-winning Grand Rapids-area singer-songwriter Joe Shields (aka Cousin Twoshacks and Joe Cartoon) pairs up with another award-winning tunesmith, Aaron Smith, for a special night in a strikingly groovy location in downtown GR.
Pelican, Bloodiest and Coffin Problem playing The Pyramid Scheme in Grand Rapids, 8 p.m. Monday, $15 – Depending on your taste in metal/post-rock, and if you're not at GWAR (above), then you'll likely be checking out Chicago's "thinking man's metal" outfit Pelican, which will be accompanied by Bloodiest and Grand Rapids' own Coffin Problem for this week-opening show.
STRFKR and Das Kope playing The Pyramid Scheme in Grand Rapids, 8 p.m. Tuesday, SOLD OUT – Oregon indie-rock/electronica act STRFKR is touring behind its fourth studio album. Doors open at 7 p.m. for this all-ages show. (STRFKR also plays Bell's Brewery Eccentric Café on Monday.)
Wine, Women and Song at The Pyramid Scheme in Grand Rapids, 8 p.m. Wednesday, free – Hosted by Sandra Effert, Tip Top is presenting West Michigan female musicians on eight Wednesday nights in September and October. This week, it's Sara VE and Rachel White (of Lighting Matches.)
Kalamazoo Night Market at The Bank Street Farmers Market, 6 p.m. Thursday, free — One of the last night markets of the season takes place Thursday in Kalamazoo with craft food, adult beverages, cooking demonstrations and vendors of all kinds (plus you can still get your regular fruits and veggies). This week's live music is provided by Moss Jaw and Megan Dooley.
TICKET DEAL: The Soods and Drinking Mercury playing The Stache inside The Intersection, 8 p.m. Friday, $10 advance, $12 day of show – This is the celebration of a split album-release by the Michigan bands The Soods and Drinking Mercury, with special guests McWeakerton and Idle Ray. Doors open at 7 p.m. for this all-ages show. As part of a Local Spins promotion, if fans use the code "sink" they get 50 percent off tickets and a free download of the first Soods album online here: https://thesoods.bandcamp.com/merch/fee-free-ticket-to-the-soods-drinking-mercury-split-album-release-show
Amy Speace playing Seven Steps Up in Spring Lake, 8 p.m. Friday, $25-$35 – Much-respected and critically acclaimed singer-songwriter Amy Speace returns to this Spring Lake listening room for another evening of insightful music.
Bells Oktoberfest taking place at Bell's Brewery in Kalamazoo, 5 p.m. Friday through midnight Sunday, free — Time to bust out your lederhosen. Bell's annual Oktoberfest boasts live music, German-inspired food, games, a specialty tapping on Friday evening, and of course, plenty of Bell's Oktoberfest flowing on tap all weekend long. Live performances will include DJ Kalamazoo, Die Musikmeisters Band, Ein Prosit, DJ One, The Dave Wells Strolling German Oompah Band, and Die Dorfmusikanten. Visit the event page for details.
Mid-Life Crisis playing One Trick Pony in Grand Rapids, 8 p.m. Saturday, free – One of Grand Rapids' longest-running and most popular classic rock bands, Mid-Life Crisis, returns to one of its favorite haunts for another Saturday night show.
Buku playing Elevation inside The Intersection in Grand Rapids, 9 p.m. Saturday, $18 advance, $23 day of show – Part of the "Cruisin' USA Tour," Pittsburgh bass music honcho Buku performs in Grand Rapids along with Esseks, FRQ CNY and sesh. Doors for this 17-and-older show open at 8 p.m.
DiscoBrunch playing SITE:LAB at 314 Straight St. SW in Grand Rapids, 10 p.m. Saturday, free – Following a 7 p.m. re-creation of art professor Billy Mayer's final lecture, Grand Rapids DJs Todd Ernst and Mike Sayawwith (aka DiscoBrunch) will take the stage at this striking "nightclub" venue.
Echoes of Pink Floyd playing Park Theatre at 248 S. River Ave. in Holland, 8 p.m. Saturday, $25 advance, $30 day of show — Echoes of Pink Floyd is billed as "Michigan's premier Pink Floyd tribute show" and it's easy to see why. The group invests an enormous amount of time and energy into its lighting, its musicianship and the entire Pink Floyd experience. (The group now features Nicholas James Thomasma on lead vocals.)
MICHIGAN MUSIC FESTIVALS
Sept. 20-21
Prime Music Festival
Adado Riverfront Park, Lansing
https://www.primemusicfest.com/
Sept. 20-21
Michigan Blues Festival
Old Town, Lansing
http://www.oldtownbluesfest.com/
Sept. 20-22
Earthwork Harvest Gathering
Earthwork Farm, Lake City
https://earthworkharvestgathering.com/
THE REALLY BIG LIST PLUS SHOWS ON THE HORIZON
Monday, Sept. 16
GWAR/Sacred Reich/Toxic Holocaust/Against The Grain, The Intersection
Pelican/Bloodiest/Coffin Problem, The Pyramid Scheme
Stormy Chromer, Tip Top Deluxe Bar & Grill
John Shea, Rockwell Republic
Patty Gayle/Mary Rademacher Reed/Mark Kahny/Mark Weymouth/John Gist: WMJS Jazz Gumbo, The Casino Club
JGJ, The Score, Belmont
Diane Meredith Belcher, organ, Jack H. Miller Center for Musical Arts, Hope College, Holland
Vincent Hayes, The Lake House Waterfront Grille, Muskegon
Carlene Carter, Dogwood Center for Performing Arts, Fremont
STRFKR, Back Room @ Bell's Eccentric Café, Kalamazoo
Tom Duffield (5 p.m.)/Esther Rose (6 p.m.), Old Dog Tavern, Kalamazoo
Tuesday, Sept. 17
STRFKR/Das Kope, The Pyramid Scheme
Gitane Ensemble, New Holland Brewing's The Knickerbocker
Hazy Past, The Score, Belmont
The New Standard, The Grand Bar, Grand Haven
Ricky Hill, The Lake House Waterfront Grille, Muskegon
Bruce Heksell: Landscape of Guitar (art exhibition), Ramsdell Regional Center for the Arts, Manistee
Mac McClure, piano, Western Michigan University, Kalamazoo
Horse Jumper of Love/Slow Mass/Suck City/First Responders, Shakespeare's Pub Lower Level, Kalamazoo
Wednesday, Sept. 18
Earth Radio, Local Spins Wednesday, SpeakEZ Lounge
Wine, Women, Song: Tip Top Deluxe Bar & Grill
River North Jazz, The Old Goat
Boys of the Heights, Brass Ring Brewing
Blue Jay Bridge, The Score, Belmont
Tom Hagen Trio featuring Rick Reuther, Noto's, Cascade
Jimmie Stagger, Cedar Springs Brewing Company, Cedar Springs
The Dead Shepherds, The Lake House Waterfront Grille, Muskegon
Laura Cortese & the Dance Cards, Seven Steps Up, Spring Lake
Out of Favor Boys Trio, O'Duffy's Pub, Kalamazoo
Mark Lavengood, Northern Natural Apple Hollow, Manistee
Thursday, Sept. 19
Miranda Lambert, Van Andel Arena
Avatar/68'/Inspector Cluzo, The Intersection
Muscadine Bloodline/Faren Rachels, The Stache @ The Intersection
Tenth Mountain Division, Founders Brewing Co.
Weezil Malone Blues Band, One Trick Pony
Squatch/Cicrus/Hypnotoad, Mulligan's Pub
Lynn Thompson Trio (5 p.m.)/Turtledoves/spiritcake/Strawberry Heritage (9:30 p.m.), Creston Brewery
DJ JayVee (5 p.m., Miranda Lambert Pre-Party), H.O.M.E. At The B.O.B.
Opera Grand Rapids, Season Kick-Off Party, Betty Van Andel Opera Center
Laura Bennett & Mark Kahny, Zeppelin Lounge, New Holland Brewing's The Knickerbocker
Andrews String Band, Fricano's Pizza, Alpine Township
Great Scott, The Score, Belmont
Nate Holley, Itty Bitty Bar, Holland
The Jetts, Big Lake Brewing, Holland
Ahn Trio (music) & Nai-Ne Chin (dance): Great Performance Series, Hope College, Holland
Steve Talaga Trio, Sandy Point Beach House, West Olive
Andy Frisinger & The Priaparus Effect, Grand Armory Brewing, Grand Haven
Upcoast Kin, The Lake House Waterfront Grille, Muskegon
Josh Davis, Ramsdell Regional Center for the Arts,
Dark Horse Consort, Bullock Performance Institute, Western Michigan University, Kalamazoo
Rich Perry & WMU Orchestra, The Union Cabaret & Grille, Kalamazoo
Basic Comfort/Pink Sky/Wing Vilma, Shakespeare's Pub Lower Level, Kalamazoo
Otto and the Moaners, Dark Horse Brewing, Marshall
Friday, Sept. 20
Lil Duvall, 20 Monroe Live
The Cadillac Three/Paradise Outlaw, Elevation @ The Intersection
The Soods/Drinking Mercury (album release)/McWeakerton/Idle Ray, The Stache @ The Intersection
Black Super Hero featuring Jon Connor/J.Rob with Bedrock/Speedy/Jailyn Allure/Jay Chill/Lady Ace Boogie, The Pyramid Scheme
Electric Hulda/Vedma/Pyretta Blaze, Mulligan's Pub
Jesse Ray & the Carolina Catfish, Tip Top Deluxe Bar & Grill
Sushi Roll, H.O.M.E. at the B.O.B.
The Jetts, Bobarino's Pizzeria, The B.O.B.
La Santa Cecilia, DeVos Performance Hall
Bar Code, River City Saloon
Brena, Log Cabin Lounge
John Shea, JW Marriott
Mike Frost Trio, Rendezvous Lounge @ Amway Grand Plaza Hotel
Megan Rae, Twisted Bull (Sept. 20-21)
The Cheap Dates, Flanagan's
Overdrive Orchestra/Free Hat, Rocky's Bar & Grill
Third Coast Gypsy Jazz, The Old Goat
Coty Bouchard, Blue Water Grill
Pleasure Towne, The Score, Belmont
Kathy Lamar Trio, Noto's, Cascade
Jake Stevens, Bostwick Lake Inn, Rockford
Chunk of Funk, Itty Bitty Bar, Holland
The Loose Nukes/Ernie Clark & the Magnificent Bastards, Park Theatre, Holland
Rebekah Rhys, Hops at 84 East, Holland
The Big Boss Band, New Holland Brewing's Pub on 8th, Holland
Stereolithic, Our Brewing, Holland
Mark Kahny, Marro's, Saugatuck
Amy Speace, Seven Steps Up, Spring Lake
Lighting Matches, Grand Armory Brewing, Grand Haven
Gabrial James, Smash Wine Bar & Bistro, Muskegon
In The Blue Jazz Ensemble, 18th Amendment Spirits Co., Muskegon
Silent Bark, McDuff's Bar & Grille, Wayland
Kevin Schaffer/The Rock Show, Gun Lake Casino, Wayland
DJ Kalamazoo/Die Musikmeisters Band/Ein Prosit/DJ One/ The Dave Wells Strolling German Oompah Band/Die Dorkmusikanten: Octoberfest, Bell's Eccentric Café, Kalamazoo
Delbert McClinton & Self-Made Men, Kalamazoo State Theatre, Kalamazoo
Myron Elkins and the Dying Breed, Old Dog Tavern, Kalamazoo
Kalamazoo Symphony: "Mussorgsky: Pictures at an Exhibition," Miller Auditorium, Kalamazoo
Megan Dooley, Final Gravity Brewing Company, Kalamazoo
Iron Town, The Union Cabaret & Grille, Kalamazoo
Spektral Quartet with Mark DeChiazza, Dalton Center Recital Hall, WMU, Kalamazoo
Lipstick & Whiskey, JB's Whiskey Creek, Springfield
After Ours, The Livery, Benton HarborG
Saturday, Sept. 21
Henhouse Prowlers, Founders Brewing Company
Mega 80s, The Intersection
Jameson Rogers/Edison Kitt/The Strangers, The Stache @ The Intersection
Buku/Esseks/FRQ NCY/sesh, Elevation @ The Intersection
Pink Sky (album release)/Hi-ker/Eli Kahn, The Pyramid Scheme
Mid-Life Crisis, One Trick Pony
Pretzel Logic, Tip Top Deluxe Bar & Grill
The Leftovers, Creston Brewery
The Azz Izz Band, Billy's Lounge
Technosis/Vinyl Fetish, Mulligan's Pub
Tomas Esparza Blues Band, Garage Bar & Grill
Raheem DeVaughn: Grand Rapids African American Art & Music Festival, MLK Park
Andrews String Band/Hazard/Persistent Flashback Disorder/Playin' With Strangers/Sherrie & Jim Can Duet: Freedom Flag Fundraiser (benefit for Grand Rapids Home for Veterans & Team RWB), St. George's Hall (151 Quarry Ave. NW)
Fred Knapp, Eastminister Presbyterian Church
Project 1: Disco Brunch (10 p.m.), SITE:LAB @ Tanglefoot, 314 Straight St. SW
Three's A Crowd, River City Saloon
Trixy Tang, Log Cabin Lounge
Megan Rae, Twisted Bull (Sept. 20-21)
Soulstice, H.O.M.E. At The B.O.B.
Edye Evans Hyde Trio, JW Marriott
Mike Frost Trio, Rendezvous Lounge @ Amway Grand Plaza Hotel
Third Coast Gypsy Jazz, The Old Goat
Mark Proulx, Blue Water Grill
Fred Knapp/John Shea/Jon Montgomery/Dave Rosin: Jazz Over Easy (2 p.m.), Eastminister Presbyterian Church
An Dro, Brass Ring Brewing
John Shea, Noto's, Cascade
Dean Allrick, What Not Inn, Fennville
Mark Kahny, Marro's, Saugatuck
All In, Itty Bitty Bar, Holland
Echoes of Pink Floyd, Park Theatre, Holland
The Far Shore, Hops at 84 East, Holland
Upcoast Kin, Sandy Point Beach House, West Olive
Trapped On Mars, The Kirby House, Grand Haven
Brotherly Angst/KJ & the Good Time Family Band/Flexadecibel/Dirty Mitten Band: 4th Anniversary Festival, Grand Armory Brewing, Grand Haven
Chris Pureka/The Harmaleighs, Seven Steps Up, Spring Lake
Jersey Pete & Java Joe, Ridge Cider Co., Grant
The Hip Pocket/Feel Good, Gun Lake Casino, Wayland
Royal Grand, Allegan Festival of Beers, Allegan
JGJ, The Union Cabaret & Grille, Kalamazoo
JGJ, The Union Cabaret & Grille, Kalamazoo
Hairmania, JB's Whiskey Creek, Springfield
Andrew Collins Trio, The Riviera Theatre, Three Rivers
John Fogerty, Firekeepers Casino, Battle Creek
Hairmania, JB's Whiskey Old Style Grill, Springfield
The Backups, The Livery, Benton Harbor
"Beatles vs. Stones: A Musical Showdown," The Mendel Center @ Lake Michigan College, Benton Harbor
Size Matters, Czar's 505, St. Joseph
Tim & Mike Unplugged/Rebecca Anne Band, Round Barn Winery Distillery Brewery, Baroda
Blue Oyster Cult/Survivor, Soaring Eagle Casino, Mt. Pleasant
Great Lakes Chamber Orchestra/David Lockington, conductor: "The Violet Viola Concerto," Great Lakes Center for the Arts, Petoskey
Rustic Heart, Red Sky Stage, Bay Harbor
Sunday, Sept. 22
Blackberry Smoke, 20 Monroe Live
Fierce Femme Showcase, Tip Top Deluxe Bar & Grill
Grayson Barton, Creston Brewery
Project 1: Open Stage, SITE:LAB @ Tanglefoot (2 p.m.), 314 Straight St. SW
Greg Miller (10 a.m.), JW Marriott
River North Jazz Brunch (11 a.m.), The Old Goat
Randy Marsh & Friends, SpeakEZ Lounge
Lana Chalfoun (album release) (4:30 p.m.), Wealthy Theatre
Through N Through, The Iron Well
Livin' The Dream, The Score, Belmont
Toby Bresnahan, Cedar Springs Brewing Company, Cedar Springs
Randy Johnson, The Lake House Waterfront Grille, Muskegon
Amber Cordell/Ron McKeever, Liquid Note Brewing, Otsego
WMU Jazz Students (10 a.m.), Old Dog Tavern, Kalamazoo
Ben Pirani/The Selner Brothers/Dreas/DJ Hardbargain, Shakespeare's Pub, Kalamazoo
Deep Fried Pickle Project, Box Factory for the Arts, St. Joseph
Robinson Entertainment/The Remedy Band, Round Barn Winery Distillery Brewery, Baroda
ON THE HORIZON
Monday, Sept. 23
Big Sandy & His Fly-Rite Boys, Tip Top Deluxe Bar & Grill
BassBin: CeaseDays, Billy's Lounge
John Shea, Rockwell Republic
Trilogy, The Score, Belmont
"Water on the Mind: A Baroque Musical Journey," Cook-DeWitt Center, GVSU Campus, Allendale
Lew Russ, The Lake House Waterfront Grille, Muskegon
Tom Duffield (5 p.m.), Old Dog Tavern, Kalamazoo
Tuesday, Sept. 24
Strand Of Oaks/Frankie Lee, The Pyramid Scheme
Decades, The Score, Belmont
The New Standard, The Grand Bar, Grand Haven
Vincent Hayes, The Lake House Waterfront Grille, Muskegon
Black Violin, Kalamazoo State Theatre, Kalamazoo
Wednesday, Sept. 25
The Pistil Whips w/ Pete Kehoe: Local Spins Wednesday, SpeakEZ Lounge
Bruce Cockburn, Covenant Fine Arts Auditorium, Calvin University
Blake Webber (rescheduled), The Pyramid Scheme
Wine, Women, Song: Tip Top Deluxe Bar & Grill
Casa Blue/Charles the Osprey/Blisshead (DAAC fund-raiser), Creston Brewery
River North Jazz, The Old Goat
Three's A Crowd, The Score, Belmont
Tom Hagen Trio featuring Rick Reuther, Noto's, Cascade
Coty Bouchard, The Lake House Waterfront Grille, Muskegon
Tommy Emmanuel/Jorma Kaukonen, Kalamazoo State Theatre, Kalamazoo
Thursday, Sept. 26
King Buffalo/Old Man Trainwreck, The Mint @ The Intersection
Black Mountain/Dommengang/Majeure, The Pyramid Scheme
SP3 & Friends/After Ours, Founders Brewing Co.
The Weatherheads, One Trick Pony
Greyhounds, Tip Top Deluxe Bar & Grill
Novice/You and Them/Lucius Fox/Man & Moon, Mulligan's Pub
The Schrock Brothers, Tip Top Deluxe Bar & Grill
Project 1: Luzia On Fire, SITE:LAB, 314 Straight St. SW
Brian Morris & Jonathan Marshall: GRCC International Guitar Series, Albert P. Smith Music Center, Linn Maxwell Keller Recital Hall, Grand Rapids Community College
Laura Bennett & Mark Kahny, Zeppelin Lounge, New Holland Brewing's The Knickerbocker
Astro Jackson, The Score, Belmont
Nate Holley, Itty Bitty Bar, Holland
Andy Frisinger & The Priaparus Effect, Grand Armory Brewing, Grand Haven
Checkers Morton, Sandy Point Beach House, West Olive
Upcoast Kin, The Lake House Waterfront Grille, Muskegon
Consider The Source, Back Room @ Bell's Eccentric Café, Kalamazoo
Diego Rivera Quartet, The Union Cabaret & Grille, Kalamazoo
Haenicke International Scholars Concert, Dalton Center Recital Hall, WMU, Kalamazoo
Keith Scott Blues, Dark Horse Brewing, Marshall
Blair Miller's Delta Blues, Red Sky Stage, Bay Harbor
Friday, Sept. 27
Judah & The Lion/Flora Cash, 20 Monroe Live
Witt Lowry/Xuitcasecity, Elevation @ The Intersection
Ben Statlets/The Far Shore, Mulligan's Pub
Blue Diamond Blues Band, Billy's Lounge
Lighting Matches, Creston Brewery
Hannah Rose & the GravesTones: Farmer John Birthday Bash, Tip Top Deluxe Bar & Grill
The Elijah Russ Collective, Garage Bar and Grill
Brena, H.O.M.E. at the B.O.B.
Badjam, Bobarino's Pizzeria, The B.O.B.
Grand Rapids Symphony: Queens of Soul, DeVos Performance Hall (Sept. 27-29)
Third Coast Gypsy Jazz, The Old Goat
Union Guns, River City Saloon
Edye Evans Hyde, JW Marriott
Mike Frost Trio, Rendezvous Lounge @ Amway Grand Plaza Hotel
Stone, Twisted Bull (Sept. 27-28)
The Bootstrap Boys, The Iron Well
Tony Reynolds, Blue Water Grill
Great Scott, The Score, Belmont
Kathy Lamar Trio, Noto's, Cascade
Nick DeKoff, Bostwick Lake Inn, Rockford
Hazy Past, Harvest Festival Beer Tent, Rockford Brewing Company, Rockford
Harvest Festival, Rockford (Sept. 27-28)
Drew Behringer, Wicks Park Bar & Grille, Saugatuck
Perfect Storm, Itty Bitty Bar, Holland
The Cheap Dates, Hops at 84 East, Holland
Matt Gabriel Trio, New Holland Brewing's Pub on 8th, Holland
Tony Halchek, Our Brewing, Holland
JMM Jazz, Porto Bello, Grand Haven
Lynn, Grand Armory Brewing, Grand Haven
Project 90, The Kirby House, Grand Haven
The Cerny Brothers, Seven Steps Up, Spring Lake
Chuck Whiting Jr., 18th Amendment Spirits Co., Muskegon
West Michigan Symphony Orchestra: "All-Russian Opening," Frauenthal Theater, Muskegon
FlyLiteGemini, The Mitten Bar, Ludington
Luke Bryan, Stafford Farms, Richland
All In, McDuff's Bar & Grille, Wayland
Abbey Road 50th Celebration, Park Theatre, Holland
Ernie Clark & the Magnificent Bastards/The Hellbound Drifters/Megan Dooley, Old Dog Tavern, Kalamazoo
DC-90, The Union Cabaret & Grille, Kalamazoo
Last Sleep (album release)/Heartsick Metal/City State/Echo of Silence/Oceans Beneath Us, Papa Pete's, Kalamazoo
Hail Your Highness/Foxfollow/You And Them/Anna Faye, Shakespeare's Pub Lower Level, Kalamazoo
Redman West, Final Gravity Brewing Company, Kalamazoo
Kung Fu Diesel, JB's Whiskey Creek, Springfield
Beverly Meyer/Jen Sygit: Foundry Hall Presents, Black River Tavern, South Haven
Heartache Tonight (The Eagles tribute), Acorn Theater, Three Oaks
Jack Adams & Friends, The Livery, Benton Harbor
Reggae Fallfest, Czar's 505, St. Joseph
38 Special, Silver Creek Events Center, Four Winds Casino, New Buffalo
Up North Big Band, Red Sky Stage, Bay Harbor
Saturday, Sept. 28
Skillet/Alter Bridge/BRKN LOVE, 20 Monroe Live
Jordan Hamilton/Dede & the Dreamers/Nik James & the Bandwagon, Founders Brewing Company
Boombox/SuperDre/Eroy, Elevation @ The Intersection
Mustard Plug/City Mouse/Eve Black/The Abruptors, The Pyramid Scheme
Church Of Cash/Strange Country, Tip Top Deluxe Bar & Grill
Inner Itch/Dead Earth/Run Silent, Mulligan's Pub
Gizzae/DJ SanJay, Reggae Fall Fest, Billy's Lounge
An Dro, One Trick Pony
Smash Kings, H.O.M.E. at the B.O.B.
Grand Rapids Symphony: Queens of Soul, DeVos Performance Hall (Sept. 27-29)
Sounds Familiar, River City Saloon
Derek Winter Band, Back Forty Saloon
Wealthy Soul, Flanagan's
Third Coast Gypsy Jazz, The Old Goat
Stone, Twisted Bull (Sept. 27-28)
Ernie Clark & the Magnificent Bastards/The Hellbound Drifters/Black Cat Bone, The Iron Well
Mark Kahny Duo, JW Marriott
Mike Frost Trio, Rendezvous Lounge @ Amway Grand Plaza Hotel
Ernie Clark & the Magnificent Bastards/The Hellbound Drifters/Black Cat Bone, The Iron Well
Jack Leaver, Blue Water Grill
Beer For Breakfast, The Score, Belmont
Union Guns, Log Cabin Lounge
John Shea, Noto's, Cascade
Songwriters Showcase with Josh Rose, LowellArts House Concerts, Lowell
Harvest Festival, Rockford (Sept. 27-28)
The Crane Wives, Rockford Brewing Company Harvest Fest Beer Tent, Rockford
Project 90, Rogue River Tavern, Rockford
J. Ryan Berens, Ridge Cider Co., Grant
Fool House, Unruly Brewing Co., Muskegon
Chris Wiser/Catfish and the Man (10 a.m.), Farmers Market, Grand Haven
Cheap Dates, The Kirby House, Grand Haven
Hoptown Rounders, Grand Armory Brewing, Grand Haven
Holland Oktoberfest in Washington Square: Jars of Clay, Matt Hanegraaff and Tony Bakker, Holland
Holland Symphony: Rachel Barton Pine, violin (10 a.m. workshop; 3:30 p.m. performance with workshop students) 7:30 p.m. performance), Jack H. Miller Center for Performing Arts, Hope College, Holland
Frog and the Beeftones, Itty Bitty Bar, Holland
The Galactic Sherpas, Big Lake Brewing, Holland
Van Mason, Hops at 84 East, Holland
Travis Radaz, Tripelroot, Zeeland
Dean Allrick, What Not Inn, Fennville
Franken Gerry, McDuff's Bar & Grille, Wayland
Typo/Red Carpet Riot, Gun Lake Casino, Wayland
Nora Jane Struthers, Back Room @ Bell's Eccentric Café, Kalamazoo
Duffield-Caron Project (5 p.m.)/Kyle Jennings (9 p.m.), Old Dog Tavern, Kalamazoo
Trilogy, The Union Cabaret & Grille, Kalamazoo
The Cannons, Martini's, Kalamazoo
The Fat Animals, JB's Whiskey Creek, Springfield
Hard Times Rock & Blues, Paw Paw Brewing Company, Paw Paw
Miles Nielsen & the Rusted Hearts, Acorn Theater, Three Oaks
The Beer Hippies, The Livery, Benton Harbor
Steve Martin & Martin Short, Silver Creek Event Center, Four Winds Casino, New Buffalo
Brian Allison Music/The B-Side Band, Round Barn Winery Distillery Brewery, Baroda
The Gasoline Gypsies, Short's Brewing, Bellaire
Leelanau Uncaged, Northport
Sunday, Sept. 29
Pup/Illuminati Hotties, Elevation @ The Intersection
Mdou Moctar, The Pyramid Scheme
Frantic Kingdom, Creston Brewery
Tree No Leaves/Flexadecibel, Tip Top Deluxe Bar & Grill
Grand Rapids Symphony: Queens of Soul, DeVos Performance Hall (Sept. 27-29)
Project 1: Open Stage, SITE:LAB @ Tanglefoot (2 p.m.), 314 Straight St. SW
Mike Frost & Mike Hyde (10 a.m.), JW Marriott
River North Jazz (11 a.m.), The Old Goat
Randy Marsh & Friends, SpeakEZ Lounge
Gromulous/Rip Vanripper/Fedaykin, The Iron Well
Right Side Up, The Score, Belmont
Max Lockwood, Salt of the Earth, Fennville
Toby Bresnahan, Liquid Note Brewing, Otsego
Kal Marks/Bethlehem Steel/Katy Needs A Life, Shakespeare's Pub Lower Level, Kalamazoo
WMU Jazz Students (10 a.m.), Old Dog Tavern, Kalamazoo
Igor and the Red Elvises, Acorn Theater, Three Oaks
Darlene DarlenYA/Steven Leaf: Earthwork Music Sunday Showcase, The Livery, Benton Harbor
Robert Rolfe Fedderson/Them Guilty Aces, Round Barn Winery Distillery Brewery, Baroda
Copyright 2019, Spins on Music LLC