The Bell's Brewery Beer Garden opener, House With A Yard, B93's Battle to the Bash finals, Midwest Fest and more fire up this week's concert lineup. And see how you can win Skitchin' Fest tickets.
THE BIG LIST: May 27-June 2
For an expanded list of upcoming shows at West Michigan venues, check out The REALLY Big List at Local Spins.
Support our coverage of
West Michigan's music scene
Have concert listings you think deserve to be spotlighted? Email date, time, ticket prices, location and details to liz@localspins.com.
WEDNESDAY
HOZIER
When: 8 p.m. Wednesday
Tickets: SOLD OUT
Where: 20 Monroe Live, Grand Rapids
Infectious and highly successful soul singer Hozier from Ireland will make a stop in Grand Rapids on his "Hozier: Wasteland, Baby!" tour. Hozier first gained popularity with his 2013 song "Take Me to Church" and released his latest album, "Wasteland, Baby!" in March.
Opening up the show will be twin brothers and their little sister, Bailen, from New York City. Tickets for this event are sold out, but "verified resale tickets" ($55-$154) are available online here.
LOCAL SPINS WEDNESDAY:
NATE DILL
When: 8 p.m. Wednesday
Admission: Free
Where: SpeakEZ Lounge, Grand Rapids
The Local Spins Wednesdays series presents the SpeakEZ Lounge solo debut of Grand Haven's Nate Dill, a guitarist, pianist and private instructor who plays original, innovative and creative solo jazz guitar.
Local Spins Wednesdays are presented by Local Spins, SpeakEZ Lounge, Perrin Brewing and WYCE, with free parking in the small city lot kitty-corner from SpeakEZ just to the south on Monroe Avenue NW or the Sixth Street Park lot just to the north of SpeakEZ Lounge.
THURSDAY
LAURA STEVENSON
SEE THROUGH DRESSES
THE QUIRK
When: 7:30 p.m. Thursday
Tickets: $15
Where: The Pyramid Scheme, Grand Rapids
A songwriter from New York, Laura Stevenson is showcasing music from her brand new album, "The Big Freeze," on The Pyramid Scheme stage. This is her fifth studio album, influenced by the likes of Jason Molina, Judee Sill, Harry Nilsson and Dolly Parton.
Dream punk band See Through Dresses from Nebraska and The Quirk from Grand Rapids will also be on the bill. Tickets are available here.
FRIDAY
TWENTY ONE PILOTS
When: 7 p.m. Friday
Tickets: $79.50-$315
Where: Van Andel Arena, Grand Rapids
Due to overwhelming demand, the genre-defying, Grammy Award-winning duo Twenty One Pilots have mounted a second leg of their Bandito tour that sees the pair return to Grand Rapids' largest venue. The fifth and most recent album, "Trench," debuted at No. 2 on the Billboard Hot 200, debuted at No. 1 in New Zealand, Spain, Czech Republic and The Netherlands, and has to date sold more than one million copies worldwide.
A few tickets remain; get them online here.


BATTLE TO THE B93 BIRTHDAY BASH FINALS
When: 7 p.m. Friday
Tickets: $10
Where: The Intersection, Grand Rapids
The competition among country acts to become the opener for B93's yearly B93 Birthday Bash in June at Fifth Third Ballpark continues as Sadie Bass, Myron Elkins, Stevie Reidz & Co. and Stone will take the stage one final time.
The second-place winner will serve as the direct support to the headliner at Taste of Grand Rapids and receive $500. Doors open at 6:30 p.m. This show is all ages and tickets are available here.
XAVIER WULF
BEAU YOUNG PRINCE
MARTY GRIMES
RECOHAVOC
When: 7 p.m. Friday
Tickets: $20 in advance, $25 day of show
Where: Elevation inside The Intersection, Grand Rapids
Noted as one of the most important and original underground artists in rap music, Xavier Wulf, originally from Memphis, will bring "The HollowSquad Tour" to the Elevation inside The Intersection.
Supporting Wulf will be special guests Beau Young Prince, Marty Grimes and RecoHavoc, adding to the strong rap lineup. Tickets can be purchased here.
JOE HERTLER & THE RAINBOW SEEKERS
MICHIGANDER
THE HACKY TURTLES
When: 8 p.m. Friday
Tickets: $22.50 advance, $28 day of show
Where: Old Dog Tavern, Kalamazoo
With a new album, "Paper Castle," being released into the wild on the same day, Joe Hertler & The Rainbow Seekers are ready to kick down the door and get downright funky at Kalamazoo's Old Dog Tavern. One of Michigan's liveliest acts, Hertler and company have plenty of big dates on the horizon, such as Electric Forest, Peach Fest and Jam Cruise, along with regional fests including Cowpie and Bliss. This is the only Kalamazoo or Grand Rapids' stop on the books, however.
Friday night, the Rainbow Seekers will be accompanied by Kalamazoo-based alt-folk singer Michigander and Grand Rapids' up-and-coming Indy rockers, The Hacky Turtles. Both of the opening acts have also released new works recently, Michigander with "Midland" and The Hacky Turtles with "Sonder." Presale tickets includes a special limited-edition poster. For more information, visit olddogtavern.com.
BELL'S BEER GARDEN OPENER:
STEPPIN' IN IT
MAY ERLEWINE & THE MOTIVATIONS
When: 8 p.m. Friday
Tickets: $18 advance, $20 day of show
Where: Bell's Brewery Beer Garden, Kalamazoo
Last year marked the 20th anniversary of the founding of one of Michigan's favorite Americana and roots acts, Steppin' In It. After mounting a sold-out run through the state, Joshua Davis, Dominic Davis, Mike Lynch and company are back for another round of shows, the first of which coincides with the opening of Bell's Beer Garden — an annual tradition in Kalamazoo made nationally famous by the band's musical brethren Greensky Bluegrass, who opened the Garden for 13 years running before starting their own festival a year ago.
Opening the night will be one of the state's most soulful songstresses, May Erlewine, as she fires up the crowd with the Motown sound that she has become known for while performing with The Motivations. It will surely be a night to remember. For more information, visit bellsbeer.com.
SECRET FORTE (EP RELEASE)
MODERN ADVENTURES,
IF WALLS COULD TALK, TALK RADIO
When: 8 p.m. Friday
Tickets: $10 advance, $12 day of show
Where: The Pyramid Scheme, Grand Rapids
Grand Rapids indie-rock trio Secret Forte will headline this Pyramid Scheme show, celebrating the release of its new EP, "We Say Go." Kalamazoo "feel-good" indie alt-rock band Modern Adventures will open, along with the high-energy If Walls Could Talk and the homegrown blues rock three-piece Talk Radio. (Tune in to Local Spins on WYCE 88.1 FM at 11 a.m. Friday when Talk Radio will perform in-studio.)
Doors for Friday's show open at 7 p.m. Get tickets online here.
SATURDAY
MIDWEST FEST:
THE VERVE PIPE
THE STRAPPING OWLS
MIDWESTERN LULL
When: Noon Saturday
Tickets: $15 advance, $20 day of show
Where: Downtown Decatur
Featuring eight musical acts and 20 regional breweries, the third annual Midwest Fest returns to the streets of downtown Decatur for a day, evening and night of hot music and cold beer. Michigan alt-rock legends The Verve Pipe head up a regional lineup that features host band Midwestern Lull, The Out of Favor Boys, The Strapping Owls, The Mickeys, Static of a Stranger, Isaac Ryder and Kyleigh Sue.
The event is being hosted by Final Gravity Brewing Company and Short's Brewing and features area breweries such as Latitude 42, One Well, The Mitten Brewing, Paw Paw Brewing and many, more. For more information, visit midwest-fest.com.
LETTUCE
When: 8 p.m. Saturday
Tickets: $35
Where: Bell's Brewery Beer Garden, Kalamazoo
Two weeks away from a headlining appearance at Red Rocks Amphitheatre and release of its seventh album, "Elevate," Boston-based Lettuce brings the funk to Bell's Beer Garden for night two of this year's opening weekend.
Known for matching "smooth and soulful grooves with a hip-hop-inspired urgency," Adam Deitch, Erick "Jesus" Coomes, Nigel Hall and company will make a return trip to Michigan later this summer when they play Electric Forest. This is a chance to catch their full show in an intimate, outdoor setting with 1,100 of your closest friends. For more information, visit bellsbeer.com.
HOUSE WITH A YARD
THE LEFTOVERS
When: 8 p.m. Saturday
Tickets: $10
Where: Tip Top Deluxe Bar & Grill, Grand Rapids
House With A Yard travel all the way from its home state of Colorado to bring its intense and varied assemblage of acoustic flavors to Grand Rapids. On the heels of their debut full length album "Carousel," released just May 17, House With A Yard 'push the limits of acoustic music, blending freaky folk-rock with the best of bluegrass.' Supported by The Leftovers, 21 and over, doors at 4 p.m.
Buy tickets online here. House with a Yard also plays Creston Brewery at 4 p.m. Sunday (and The Mitten in Ludington on Friday).
SKITCHIN' FEST 3.0
When: Saturday-Sunday
Tickets: $8 advance, $10 day of show
Where: The Pyramid Scheme, Grand Rapids
Day 1: FLUSHED, TURN SPIT
BLIND ADAM & THE FEDERAL LEAGUE
ALIEN DOGS: SKITCHIN' FEST 3.0
Day 2: UGLY FLANNEL
DISTANTS, 78 REVOLUTIONS PER MINUTE
RENDERED WORTHLESS
LOCAL SPINS TICKET GIVEAWAY: The first person to email john@localspins.com with "SKITCHIN" in the message field will win a pair of tickets to Skitchin' Fest. Check The Big List every week for your chance to win concert tickets.
Skitchin' Fest 3.0 presents a weekend of punk/alternative music and artists, plus plenty of pinball.
Day 1 includes sets from Grand Rapids noise pop "powercute" band FLUSHED and the righteously punk Turn Spit, along with Blind Adam & The Federal League and Alien Dogs.
Day 2 follows up with local indie rockers Ugly Flannel, punk from Distants and 78 Revolutions Per Minute, and Grand Rapids' young alternative rock group, Rendered Worthless. Doors are at 7 p.m. for these all-ages shows.
Buy tickets for the first day online here. Get tickets for Day 2 here. Read more about Skitchin' Fest and organizer Tyler Dykema later this week at Local Spins.
SUNDAY
THE CRANE WIVES
BARN ON FIRE
When: 11:30 a.m. Sunday
Admission: Free
Where: Bell's Brewery Beer Garden, Kalamazoo
It's billed as "Sunday Funday" in the Beer Garden." After Steppin' In It, May Erlewine and Lettuce open up the Bell's Beer Garden for another summer over the previous two nights, the gates will swing back open for an all-ages day of fun featuring Grand Rapids folk-rock heroes The Crane Wives, along with Uncle Kooky, D.J. House of Boogie and Barn on Fire.
Uncle Kooky gets things started at 11:30 a.m.; The Crane Wives wrap things up in the evening. Get tickets and details online at bellsbeer.com.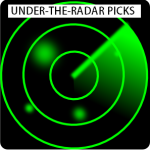 UNDER-THE-RADAR PICKS
Cosmic Knot playing at Tip Top Deluxe Bar & Grill in Grand Rapids 9 p.m. Monday, free — The gypsycore/jam band will close out the bar's "Muskegon Monday" takeovers for the final Monday in May. This show is ages 21-and-older.
Nita Strauss playing The Stache inside The Intersection in Grand Rapids, 7:30 p.m. Thursday, $20 advance, $25 day of show – Heavy metal guitarist Nita Strauss, who first made her mark in the all-female tribute band The Iron Maidens, fires up the Stache with help from opener Kore Rozzik in this all-ages show. Doors open at 7 p.m.
Robin Connell playing at One Trick Pony in Grand Rapids 8 p.m. Thursday, free — Grand Rapids jazz pianist Robin Connell will bring her vibrant music to the One Trick Pony along with drummer Tim Froncek and bass player Benny Brewer.
The Leftovers, Blue Oddity and Sherman Gepherd playing at Mulligan's Pub in Grand Rapids 9 p.m. Thursday, free — Formed in Grand Rapids last summer, The Leftovers will bring their psychedelic rock experience to Mulligan's. This show is ages 21-and-older.
The Skatalites revving up Founders Brewing Company in Grand Rapids, 9:30 p.m. Thursday, free – This 21-and-older show features The Skatalites, Jamaica's premier ska band since 1964, who have recorded thousands of songs and backed the great artists of the day like Bob Marley, Alton Ellis, and Ken Boothe. Details here.
Jes Kramer, Okaycool and True Blue playing Creston Brewery in Grand Rapids, 8 p.m. Friday, $5 – Two Grand Rapids acts, Jes Kramer and Okaycool, are joined by Detroit's True Blue for this evening at Creston.
Crossroads Resurrection brings funky blend of blues, soul and swamp grooves to The Union Cabaret in Kalamazoo, 9 p.m. Friday, Free – Led by sax man and vocalist Eddie Lester and featuring Dave Allemang on guitar/vocals, Nick Cekola and bass and Jeff Fernandez on drums, the band formerly known as Crossroad Blues Band has long defined the sound of Kalamazoo soul and racked up many awards in the process over the past two decades.
Flexadecibel and Baccano playing Billy's Lounge in Grand Rapids, 9 p.m. Friday, $5 – Put on your party pants for this 21-and-older show featuring West Michigan's funk rockers Flexadecibel and Ohio prog-rock band Baccano. Billy's follows this on Saturday with the Cheez Weez All-State Release Party with DJ Omega Supreme, $10.
The Bloody Lips, Flavortown Mafia and Ded Pan playing Garage Bar & Grill in Grand Rapids, 9 p.m. Friday, free – Punk's not dead yet, come out and see Grand Rapids' own trouble children The Bloody Lips, and the Guy Fieri themed Flavortown Mafia all the way from Omaha, Nebraska, supported by Kalamazoo's Dead Pan.
Deerfield Run and Rob Reider playing Tip Top Deluxe in Grand Rapids, 9 p.m. Friday, $5 – Fresh off performing at the Bus Benefit in West Olive, Deerfield Run treat Grand Rapids to a night of blues rock with a touch of country and a dash of funk. Rob Reider will open the show.
Amaranth, Lust for Nothing and Gothic Lizard take over Shakespeare's Lower Level in Kalamazoo, 9 p.m. Friday, $5 – Kalamazoo house master DJ Asher will get the party primed for a trio of goth acts Friday night as area band Amaranth — which recently released "Spreading The Charred Remains of Hope" — shares the Lower Level stage with Philly's Lust for Nothing and Richmond, Virginia's Gothic Lizard.
Grassroots Hippie Fest featuring Dixon's Violin, Magic Bus, The Rupple Brothers, Drew Phoria and more at Kalamazoo County Fairgrounds, noon Saturday, $10 – The Kalamazoo County Fairgrounds will be transformed into hippie nirvana with music on multiple stages, tie-dye stations, a vintage hippie car show and more than 150 bohemian vendor booths.
Local funksters Trifocal and Baccano team up for Shakespeare's Lower Level show in Kalamazoo, 8:30 p.m. Saturday, $8 – Kalamazoo three-piece Trifocal has been heating up local stages of late and is fresh off the release of debut album, "Seven Seas of Sound." Toledo's electric prog act Baccano brings its innovative high energy sound in support.
Joe Max & The Loco-Motives playing Rockford Brewing Company in Rockford, 8:30 p.m. Saturday, free – Described as "a West Virginia transplant with an awesome tenor voice," Joe Max leads this band through songs in the Americana tradition "of the open road."
Thirsty Perch Blues Band playing Founders Brewing Co. in Grand Rapids, 9:30 p.m. Saturday, $5 – Grand Rapids' own blues faves, Thirsty Perch Blues Band, will roll into Founders Brewing for a night of bluesy fun.
Delilah DeWylde playing Salt of the Earth, 114 E. Main St., Fennville, 6 p.m. Sunday, $15 – West Michigan's favorite rockabilly and honky-tonk queen Delilah DeWylde closes out the weekend in the intimate setting of Salt of the Earth. Call 269-561-7258 for reservations.
---
MICHIGAN MUSIC FESTIVALS
June 1
Hippie Fest
Kalamazoo County Fairground, Kalamazoo
https://www.eventbrite.com/e/hippie-fest-kalamazoo-mi-tickets-48099556067
June 1
Midwest Fest
Downtown Decatur
https://www.midwest-fest.com/
OUTDOOR COMMUNITY CONCERTS
May 30 – Chirp, Relax at Rosa, GR
May 31 – Balsam Brothers (Progressive Rock) Pocket Park Concert Series, Big Rapids
May 31 – Sharrie Williams & Vincent Hayes Band, Parties in Hackley Park, Muskegon
June 1 – Hank Mowery and the Hawktones, Delton Summer Music Series
June 2 – Kalamazoo Singers, Concerts in Bronson Park, Kalamazoo
June 2 – Mark Lavengood, Acoustic Sunset Series, West Olive
June 5 – The Crane Wives, Concerts in the Park, Sparta
ON THE HORIZON & THE REALLY BIG LIST OF CONCERTS
Monday, May 27 (Memorial Day)
Cosmic Knot, Tip Top Deluxe Bar & Grill
BassBin: Monica Parker/Richard Oxygenn, Billy's Lounge
JGJ, The Score
In The Blue Jazz Ensemble, Long Road Distillers
Upcoast Kin (2 p.m.), Dockers Fish House, Muskegon
Kevin Schaffer (4 p.m.), Boatwerks Waterfront Restaurant, Holland
Big Boss Blues, Gun Lake Casino, Wayland
Robert Rolfe Fedderson/Brian Allison, Round Barn Winery Distillery Brewery, Baroda
Memorial Daily Blues Jam, Malleable Brewing Co., Albion
Tuesday, May 28
Progressions Jazz Series, NOMAD Gallery
Hazy Past, The Score
Coty Bouchard, Boatwerks Waterfront Restaurant, Holland
The New Standard, The Grand Bar, Grand Haven
Vincent Hayes, The Lake House, Muskegon
Michael J. Howe Band, Lucky's Roadhouse, Wayland
Devon Yeider, The Union Cabaret & Grille, Kalamazoo
Kalamazoo Concert Brass, Louie's Trophy House, Kalamazoo
Texas Hippie Coalition, The Music Factory, Battle Creek
Wednesday, May 29
Hozier/Bailen, 20 Monroe Live
Right Side Up, The Score
River North Jazz, The Old Goat
Tom Hagen Trio featuring Rick Reuther, Noto's, Cascade
Flatland Grip, Cedar Springs Brewing Company, Cedar Springs
Everett Domeier, Nick Fink's, Comstock Park
Ivan Akansiima, Mizu Sushi, Holland
Sea Cruisers, Gun Lake Casino, Wayland
WMU Jazz Students, The Union Cabaret & Grille, Kalamazoo
Project 90, Back Room @ Bell's Eccentric Cafe, Kalamazoo
Thursday, May 30
The Skatalites, Founders Brewing Company
Laura Stevenson/See Through Dresses/The Quirk, The Pyramid Scheme
Nita Strauss/Kore Rozzik, The Stache @ The Intersection
Robin Connell/Tim Froncek/Benny Brewer, One Trick Pony
The Leftovers/Blue Oddity/Sherman Gepherd, Mulligan's Pub
Alison Oard, Creston Brewery
Glenn Miller Orchestra, DeVos Performance Hall
Oregon Dream Child, The Score
The New Standard, Zoko 822
Laura Bennett/Mark Kahny/Mark Weymouth, Zeppelin Lounge @ New Holland Brewing's The Knickerbocker
Eli Kahn, 7 Monks Taproom
Macy Krew, JT's Pizza & Spirits
Danielle Cosby & Sam Parks, Nick Fink's, Comstock Park
Nate Holley, Itty Bitty Bar, Holland
Gabrial James, Porto Bello, Grand Haven
Chris & Andy, Grand Armory Brewing, Grand Haven
"1959: The Day The Music Died," (6:30 p.m.), Tri-Cities Historical Museum, Grand Haven
SkyKing, Unruly Brewing Co., Muskegon
The Canvas Band, The Union Cabaret & Grille, Kalamazoo
Rob Thomas/Abby Anderson, Firekeepers Casino, Battle Creek
Friday, May 31
KOTA the Friend/Mike Kells, The Stache @ The Intersection
Battle to the B-93 Birthday Bash-Finals, The Intersection
Xavier Wulf/Beau Young Prince/Marty Grimes/RecoHavoc, Elevation @ The Intersection
Secret Forte (EP release)/Modern Adventures/If Walls Could Talk/Talk Radio, The Pyramid Scheme
The Skatalites, Founders Brewing Company
Twenty-One Pilots, Van Andel Arena
Chandler Reed & the Sticky Keys/Left Hand Link/Patrick Hamelink, Mulligan's Pub
Flexadecibel/Baccano, Billy's Lounge
Deerfield Run/Rob Reider, Tip Top Deluxe Bar & Grill
The Bloody Lips/Flavortown Mafia/Ded Pan, Garage Bar & Grill
Jess Kramer/okaycool/True Blue, Creston Brewery
Avon Bomb, H.O.M.E. at the B.O.B.
Three's A Crowd, Bobarino's
Kevin Schaffer, B.O.B.'s Brewery
Bari Lee Band, The Score
Fled Five, Log Cabin
John Shea Trio, JW Marriott
Noelle Frost Trio, Rendezvous Lounge @ Amway Grand Plaza Hotel
Brian Randall Band, Back Forty Saloon (May 31-June 1)
The Ryne Experience, Kava Kasa
Delilah DeWylde, Trail Point Brewing, Allendale
Everett Domeier, Blue Water Grill, Belmont
Decades, Shots on the River, Belmont
Bri Baron Band: Bash at the Nash, Sparta
Sonic Pirates, Woody's Press Box, Wyoming
Hannah Laine & Chris Bota, Saugatuck Brewing Company, Douglas
Mark Kahny, Marro's Italian Restaurant, Saugatuck
Funkle Jesse, Wicks Park Bar & Grille, Saugatuck
Stereolithic, Our Brewing, Holland
Wonderlush, Itty Bitty Bar, Holland
Coty Bouchard (5 p.m., beer garden)/Olivia & the Aquatic Troupe, New Holland Brewing's Pub on 8th, Holland
Nate Holley, Hops at 84 East, Holland
Abram Gunther & the Bear-A-Tones, Grand Armory Brewing, Grand Haven
JGJ, Kirby House, Grand Haven
Captain Caravan, 18th Amendment Spirits Co.., Muskegon
Mike Furbush/Joni Norwood, Smash Wine Bar & Bistro, Muskegon
Kindred, Dockers Fish House, Muskegon
Jesse Ray & the Carolina Catfish, Unruly Brewing Co., Muskegon
A House With A Yard, The Mitten Bar, Ludington
All In, McDuff's Bar & Grille, Wayland
Brandon Ward/Rockstar, Gun Lake Casino, Wayland
Grayson Barton, Hilliard's Corner Lounge, Wayland (May 31 & June 1)
Up The Creek Jazz Band, JB's Whiskey Creek, Springfield
Steppin' In It/May Erlewine & The Motivations, Beer Garden @ Bell's Eccentric Cafe, Kalamazoo
Joe Hertler & the Rainbow Seekers, Old Dog Tavern, Kalamazoo
Cousin Avery, Final Gravity Brewing, Kalamazoo
Amaranth/Lust For Nothing/Gothic Lizard/DJ Asher, Shakespeare's Lower Level, Kalamazoo
Jeff Mueller (2:30 p.m.), Louie's Trophy House, Kalamazoo
Cori & Dacia, Grand Traverse Distillery, Kalamazoo
CrossRoads Blues Band, The Union Cabaret & Grille, Kalamazoo
GraveRobber, The Music Factory, Battle Creek
The Crane Wives, The Livery, Benton Harbor
Amarillo Sky, Czar's 505, St. Joseph
Saturday, June 1
Thirsty Perch Blues Band, Founders Brewing Company
Combichrist/Silver Snakes/Deadlight Holiday, The Stache @ The Intersection
Bleed The Water/Pyretta Blaze/Loa, Mulligan's Pub
Flushed/Turn Spit/Blind Adam and the Federal League/Alien Dogs: Skitchin' Fest 3.0, The Pyramid Scheme
Natchez Trace, One Trick Pony
Cheez Weez All State Release Party/Tobias DJ Omega Supreme, Billy's Lounge
House With A Yard/The Leftovers, Tip Top Deluxe Bar & Grill
Cabildo, Garage Bar & Grill
Be Kind Rewind, H.O.M.E. at the B.O.B.
Project 90, River City Saloon
On Edge, Rocky's Bar & Grill
Astro Jackson, The Score
DC-90, Log Cabin
Brian Randall Band, Back Forty Saloon (May 31-June 1)
The Bootstrap Boys, The Iron Well
Mark Kahny Duo, JW Marriott
Noelle Frost Trio, Rendezvous Lounge @ Amway Grand Plaza Hotel
Togishi, Mexicains Sans Frontieres
CLOSED DUE TO POWER OUTAGE Nick DeKoff, Blue Water Grill, Belmont
Silverstiles (acoustic), Bier Distillery, Belmont
That Beatles Thing, Shots on the River, Belmont
Livin' The Dream, Nick Fink's, Comstock Park
Joe Max & The Loco-motives, Rockford Brewing Co., Rockford
The Insiders (Tom Petty tribute), Castle Brewing Co., Greenville
Sounds Familiar, Ridge Cider Co., Grant
Jack Leaver (noon)/Vincent Hayes/Bri Baron, Smash Wine Bar & Bistro, Muskegon
The Jetts, Dockers Fish House, Muskegon
The Soul Syndicate, Gun Lake Casino, Wayland
Dean Allrick Jazz Piano, What Not Inn, Fennville
Decades, Wicks Park Bar & Grille, Saugatuck
Lynn the Band, Saugatuck Brewing Company, Douglas
Pretty Rage, Itty Bitty Bar, Holland
Mark Harrell/Naomi/Wildcat/Visk/Mono/As Am I, Great Legs Winery Brewery Distillery, Holland
Delilah DeWylde (5 p.m.), Beer Garden @ New Holland Brewing's Pub On 8th, Holland
Patty Pershayla, Waverly Stone Gastropub, Holland
Van Mason, Hops At 84 East, Holland
Hope College Jazz Faculty, Sandy Point Beach House, West Olive
Feeding Grizzlies, Grand Armory Brewing, Grand Haven
Drop 35, Kirby House, Grand Haven
Kyle Jennings, Trail Point Brewing, Allendale
Kalamazoo Valley Blues Association Golf Fundraiser, Indian Run Golf Course, Scotts
Grayson Barton, Hilliard's Corner Lounge, Wayland
Lettuce, Beer Garden @ Bell's Eccentric Cafe, Kalamazoo
Lexi Adams (2 p.m.)/Nicholas James Thomasma (7 p.m.), Grand Traverse Distillery, Kalamazoo
Bear-A-Tones, Old Dog Tavern, Kalamazoo
Trifocal/Bocanno, Shakespeare's Lower Level, Kalamazoo
RF Band, The Union Cabaret & Grille, Kalamazoo
POSTPONED DUE TO SEVERE STORMS Rockstar, JB's Whiskey Old Style Grill, Springfield
Aeraco/Nagazi, Round Barn Winery Distillery Brewery, Baroda
Soul Daddy, Dark Horse Brewing, Marshall
The Verve Pipe/Midwestern Lull/Out of Favor Boys/The Strapping Owls/The Mickeys/Static of a Stranger/Isaac Ryder/Kyleigh See: Midwest Fest, Decatur
Bari Lee Band, Czar's 505, St. Joseph
Songs of the Sixties, Box Factory for the Arts, St. Joseph
The Larry Keel Experience, The Livery, Benton Harbor
Ann Hampton Calloway, Acorn Theater, Three Oaks
Stone Temple Pilots, Silver Creek Event Center, Four Winds Casino, New Buffalo
J.R. Clark and the All Star Blues Mob, Paw Paw Playhouse, Paw Paw
Mark Grezlak/Red Pop Fury, Round Barn Winery Distillery Brewery, Baroda
Dwight Yoakum, Little River Casino, Manistee
Sunday, June 2
Ugly Flannel/Distants/78 Revolutions Per Minute/Rendered Worthless: Skitchin' Fest 3.0, The Pyramid Scheme
Stovepipe/Sam Kenny/Eric Soules, Tip Top Deluxe Bar & Grill
House With A Yard, Creston Brewery
Moonshot, The Score
Greg Miller (10 a.m.), JW Marriott
River North Jazz (11 a.m.), The Old Goat
River Rogues Jazz Band (2 p.m.), Harmony Hall
Grand Rapids Jazz Orchestra (5:30 p.m.), Founders Brewing Company
Randy Marsh/Terry Lower/Ed Fedewa, SpeakEZ Lounge
Dave Slivinski (12:30 p.m.), Cedar Springs Brewing Company, Cedar Springs
Jake Stevens/Bucket O Maybes, Bostwick Lake Inn, Rockford
Brena, Dockers Fish House, Muskegon
Dre McGhee's Nostalgia Concert, Park Theatre, Holland
Robyn Gordon, Boatwerks Waterfront Restaurant, Holland
Delilah DeWylde, Salt of the Earth, Fennville
Kevin Schaffer, Hilliard's Corner Lounge, Wayland
Junior Valentine & Hank Mowery, Gun Lake Casino, Wayland
Uncle Kooky (11:30 a.m.)/DJ House of Boogie/Barn On Fire/The Crane Wives, Beer Garden @ Bell's Eccentric Cafe, Kalamazoo
Dave Cofell: Foundry Hall, Church of the Epiphany, South Haven
ON THE HORIZON
Monday, June 3
BassBin: Brett Rubin/Pressed & Proper, Billy's Lounge
Blue Oddity, Tip Top Deluxe Bar & Grill
John Shea, Rockwell Republic
Travis Swanson Trio, Long Road Distillers
Cheap Dates, The Score
Adam LaBeaux, Boatwerks Waterfront Restaurant, Holland
Tuesday, June 4
Brena, The Score
Vincent Hayes, The Lake House, Muskegon
The New Standard, The Grand Bar, Grand Haven
Matt Hanegraff, Boatwerks Waterfront Restaurant, Holland
Michael J. Howe Band, Lucky's Roadhouse, Wayland
Devon Yeider, The Union Cabaret & Grille, Kalamazoo
Wednesday, June 5
Sleep/Big Business, The Intersection
David Murray/Kahil El Zabar Duo, Tip Top Deluxe Bar & Grill
River North Jazz, The Old Goat
Trilogy, The Score
Tom Hagen Trio featuring Rick Reuther, Noto's Restaurant, Cascade
Vincent Hayes, Cedar Springs Brewing Company, Cedar Springs
Marquita Bernard, Nick Fink's, Comstock Park
Walt Gutkowski & the Bridge Street Band, Bostwick Lake Inn, Rockford
In The Blue Jazz Ensemble/GVSU Jazz Jam, DeHop's Brewing Co. & Café, Walker
Ivan Akinsiima, Mizu Sushi, Holland
WMU Jazz Students, The Union Cabaret & Grille, Kalamazoo
River Whyless, Back Room @ Bell's Eccentric Cafe, Kalamazoo
Terry Lower Trio, Clara's On The River, Battle Creek
Thursday, June 6
Flux Pavilion/Doctor P/KTRL/SuperFuture/Frybread Power, The Intersection
Free Hat, Founders Brewing Company
Blake Webber, The Pyramid Scheme
Mark Stuart, One Trick Pony
The Location/The Problem Addicts/User-Friendly Killer Robots, Mulligan's Pub
Sherman Gepherd: Prohibition Music Series, Creston Brewery
Laura Bennett Trio, Zeppelin Lounge @ Long Road Distillers
Trilogy, The Score
Emma Loo and Sam, 7 Monks Taproom
Randy Johnson, Zoko 822
Selkie, Cedar Springs Brewing Co., Cedar Springs
Mike McIntosh, Nick Fink's, Comstock Park
Kaitlyn Zittel, Rockford Brewing Company, Rockford
Van Mason, Pike 51 Brewery, Hudsonville
Coty Bouchard, Kirby House, Grand Haven
Nicholas James, Saugatuck Brewing Company, Douglas
Front & Center, Gun Lake Casino, Wayland
Basic Comfort/Dawning/Pink Sky: Locals on Draught, Back Room @ Bell's Eccentric Cafe, Kalamazoo
Kyle Jennings/Dave Fenley, Louie's Trophy House, Kalamazoo
Edye Evans Hyde Trio with Terry Lower, Clara's On The River, Battle Creek
Ronny Cox: Foundry Hall Presents, Black River Tavern, South Haven
Friday, June 7
Theatre Bizarre Orchestra: After Dark Masquerade Ball, 20 Monroe Live
Tropidelic/Melophobix/Cosmic Knot, Elevation @ The Intersection
Ari Lennox/Baby Rose/Mikhala Jene/Ron Gilmore, The Stache @ The Intersection
Eye Candy/Future Misters/Vandalay/The American Hotel System, The Pyramid Scheme
Jimmie Stagger, Billy's Lounge
Ozenza/Blisshead (album release)/Tired Blood, Tip Top Deluxe Bar & Grill
Elijah Russ, Garage Bar & Grill
Global Village, H.O.M.E. at the B.O.B.
Sweet J Band, Bobarino's Pizzeria, The B.O.B.
Adventures With Vultures/The Sailor Kicks/Stygian Witches, Mulligan's Pub
Borrowed Time, River City Saloon
The Fukushima Daisies/The Von Werewolves/The Bitters/Scary Women/78 RPM Crashes Landing fundraiser), The Iron Well
Three's A Crowd, The Score
Sonimanic, Log Cabin
Union Guns, Back Forty Saloon (June 7-8)
Entourage, JW Marriott
John Shea Trio, Rendezvous Lounge @ Amway Grand Plaza Hotel
Dennie Middleton, Blue Water Grill, Belmont
Swingtooth, Bier Distillery, Belmont
Conestoga, Shots on the River, Belmont
Kathy Lamar Trio, Noto's Restaurant, Cascade
Mike McIntosh & Kevin Viilo, Nick Fink's, Comstock Park
The Moonrays, Rockford Brewing Co., Rockford
OTC, Woody's Press Box, Wyoming
Dale Wicks, Tripelroot, Zeeland
The Accidentals, Saugatuck Center for the Arts, Saugatuck
Hannah Laine, Saugatuck Brewing Company, Douglas
Pathway to the Pasture Play-in Contest Finals, Park Theatre, Holland
Perfect Storm, Itty Bitty Bar, Holland
Brad Vredevoogd (5 p.m.)/Faded Blue (10 p.m.), New Holland Brewing's Pub On 8th, Holland
Plain Jane Glory, Hops At 84 East, Holland
Easy Listening Jazz, Sandy Point Beach House, West Olive
Iron Town, Kirby House, Grand Haven
West Michigan Symphony, "Slavic Fire," Frauenthal Center, Muskegon
In The Blue Jazz, 18th Amendment Spirits Co., Muskegon
Jedi Mind Trip, Dockers Fish House, Muskegon
All American Funk Parade, The Mitten Bar, Ludington
Vertical Smile, McDuff's Bar & Grille, Wayland
\Jack Leaver/Risque, Gun Lake Casino, Wayland
Megan Dooley, Hilliard's Corner Lounge, Wayland
GRLWood/Team Two, Shakespeare's Lower Level, Kalamazoo
Steve Hilger Band, The Union Cabaret & Grille, Kalamazoo
Edye Evans Hyde Trio with Terry Lower, Clara's On The River, Battle Creek
Dog Bone Blues Band, JB's Whiskey Creek, Springfield
Plain Jayne, The Dock at Bayview, Gull Lake
SOLD OUT REO Speedwagon, Soaring Eagle Casino, Mt. Pleasant
Neal Francis/James Neary & His Guitar, The Livery, Benton Harbor
Erica Huizenga & Noah Nigg: Foundry Hall Presents, Black River Tavern, South Haven
Todd Rundgren, Silver Creek Event Center, Four Winds Casino, New Buffalo
Saturday, June 8
Conrad Shock + The Noise/Joshua Powell/Red Rio, Founders Brewing Company
The Original Back to the 90s Party, The Pyramid Scheme
DEZ/125 and I Love You/N131/Beyond Order, Mulligan's Pub
Rock The Block: Linc Up, Madison Square
Deadicated/Nicholas James Thomasma, Tip Top Deluxe Bar & Grill
Bermudas/Alouette/Fruit Punch/Why Violet, Garage Bar & Grill
TimeWarp 3.0/Crooked Leg Craig, Creston Brewery
Risque, H.O.M.E. at the B.O.B.
Bitter Desire, River City Saloon
Bucket O' Maybes, The Score
Project 90, Log Cabin
Union Guns, Back Forty Saloon (June 7-8)
Bermudas/Alouette/Fruit Punch/Why Violet, Rocky's Bar & Grill
Third Coast Gypsy Jazz, The Old Goat
Entourage, Rendezvous Lounge, Amway Grand Plaza Hotel
Neil Gordon/Steve Talaga Trio, JW Marriott
Jack Leaver, Blue Water Grill, Belmont
John Shea, Noto's Italian Restaurant, Cascade
Kristen Kuiper, Ridge Cider Co., Grant
Devil Elvis, Trail Point Brewing, Allendale
Mystic Dub (3 p.m.)/Zion Lion (7 p.m.), Pike 51 Brewery, Hudsonville
Fremont John, Saugatuck Brewing Company, Douglas
Carter Lezman, Tripelroot, Zeeland
MoHotta, Itty Bitty Bar, Holland
Delilah DeWylde, Hops at 84 East, Holland
Serita's Black Rose Duo, Waverly Stone Gastropub, Holland
Kelli Boes (1 p.m.)/The Moonrays (5 p.m.)/Huckleberry Groove (9 p.m.)/Silent Disco (10 p.m.), New Holland Brewing's Pub On 8th, Holland
Seventh Son Blues Band, Great Legs Winery Brewery Distillery, Holland
Deerfield Run, Grand Armory Brewing, Grand Haven
The Jetts, Kirby House, Grand Haven
JMM Jazz, Porto Bello, Grand Haven
Rocket Fuel Haulers, Dockers Fish House, Muskegon
The Zannies/The Be Colony, Unruly Brewing Co., Muskegon
In Due Do, McDuff's Bar & Grille, Wayland
Risque/Smash Kings, Gun Lake Casino, Wayland
White With A Splash Of Gold/Ultimate Taste Band, Shakespeare's Lower Level, Kalamazoo
Sarah & Em/Carrie McFerrin & Co., Back Room @ Bell's Eccentric Cafe, Kalamazoo
Pink Elephants, The Union Cabaret & Grille, Kalamazoo
Grupo Bryndis/Los Fugitivos/Los Mismos, Riviera Maya Mexican Grill, Portage
Let There Be Rock (AC-DC tribute), JB's Whiskey Old Style Grill, Springfield
Genna & Jesse, Box Factory for the Arts, St. Joseph
Carnival of Joy! (Hoagy Carmichael tribute), Acorn Theater, Three Oaks
Mike Struwin/Matt Sypian, The Livery, Benton Harbor
Gene Callahan/The Cheap Dates, Round Barn Winery Distillery Brewery, Baroda
Judy Collins, Great Lakes Center for the Arts, Petoskey
Sunday, June 9
Mike Frost/Mike Hyde (10 a.m.), JW Marriott
River North Jazz (11 a.m.), The Old Goat
Heather Styka/Anna p.s./Sandra Effert, Tip Top Deluxe Bar & Grill
Tom Hymn/Anchors, Creston Brewery
Bierkeller Boys Oompah Band Brunch (noon), Beer Garden @ New Holland Brewing The Knickerbocker
Randy Marsh & Friends, SpeakEZ Lounge
Oxymorons, The Score
Nicholas James Thomasma (noon), Cedar Springs Brewing Company, Cedar Springs
Nick DeKoff, Bostwick Lake Inn, Rockford
Diverse Sounds DJ (1 p.m.)/Ottawa Jazz Ensemble (5 p.m.), New Holland Brewing's Pub On 8th, Holland
Charlie Jordan Jazz Trio, Waverly Stone Gastropub, Holland
Matt Gabriel, Boatwerks Waterfront Restaurant, Holland
Drew Nelson & Highway 2, Salt of the Earth, Fennville
Jack Leaver, Kirby House, Grand Haven
Ari Hest, Seven Steps Up, Spring Lake
Great Scott, Dockers Fish House, Muskegon
Steve Hilger, Gun Lake Casino, Wayland
Copyright 2019, Spins on Music LLC