Hip hop, Latin music and hard rock showcases starring local artists help fire up the week leading up to the holiday, plus another album-release show and a special rock 'n' roll photos exhibit.
THE BIG LIST: May 20-27
For an expanded list of upcoming shows at West Michigan venues, check out The REALLY Big List at Local Spins.
Support our coverage of
West Michigan's music scene
Have concert listings you think deserve to be spotlighted? Email date, time, ticket prices, location and details to liz@localspins.com.
To be included in our "Big List of Michigan Music Festivals," or outdoor summer concerts lists, email liz@localspins.com with details and contact information.
TUESDAY
MARIANAS TRENCH
SCOTT HELMAN, DJ GEORGE THOMS
When: 7 p.m. Tuesday
Tickets: $24 advance, $26 day of show
Where: The Intersection, Grand Rapids
Catch Canadian pop punk mainstays Marianas Trench on the U.S. leg of the ambitious worldwide Suspending Gravity tour. Supporting the new album "Phantoms," the band's first in four years, they're joined by fellow countrymen singer/songwriter Scott Helman on the heels of his "Hang Ups" EP, and DJ George Thoms.
Doors at 7 p.m. Get tickets online at etix.com.
WEDNESDAY
LOCAL SPINS WEDNESDAY:
LIGHTING MATCHES ALBUM-RELEASE
CLYDE PARK AVENUE
When: 8 p.m. Wednesday
Admission: Free
Where: SpeakEZ Lounge, Grand Rapids
The Local Spins Wednesdays series continues with a celebration of the release of the full-length debut album from Grand Rapids' Lighting Matches, led by singer-songwriters Rachel White and Matt Plessner. Expect a mix of folk and alt-rock, harmonies and more. And read more about the band in last weekend's Artist Spotlight feature at Local Spins. Clyde Park Avenue will open the evening with an acoustic set.
Local Spins Wednesdays are presented by Local Spins, SpeakEZ Lounge, Perrin Brewing and WYCE, with free parking in the small city lot kitty-corner from SpeakEZ just to the south on Monroe Avenue NW or the Sixth Street Park lot just to the north of SpeakEZ Lounge.
THURSDAY
---
IN THE LOCAL SPINS SPOTLIGHT:
LIGHTS, CAMERA, ROCK 'N" ROLL
When:
5:30-8 p.m. Thursday (Opening Night Reception)
Admission:
Free
Where:
Muskegon Museum of Art, 296 W. Webster Ave., Muskegon
Over the course of 25 years, Grand Rapids photographer Paul Jendrasiak has taken concert photos starring some of the greats in the business, and for the first time, many of those photos will be on display in a museum exhibit.
The Muskegon Museum of Art will host "Lights, Camera, Rock 'n' Roll" from Thursday (May 23) through Sept. 1 in the Ernest and Marjorie Cooper Gallery.
From icons such as ZZ Top and Willie Nelson to Marilyn Manson to Gary Clark Jr. to Snoop Dogg and more, the images cover the gamut of stars in the industry. Jendrasiak's work has appeared at GRNow and in Revue magazine, Guitar Player, Vintage Guitar, RIP Magazine, Hit Parader, Kerrang, BURRN, and Young Guitar, and in Ernie Ball campaigns among many other music and entertainment publications.
As the museum puts it, he's "made a career of capturing the energy, passion and visual excitement of the live concert experience." And for the opening night reception on Thursday, Jendrasiak will be on hand to chat about his concert photography starting at 7 p.m.
Get more details online on the Facebook event page.
---
AS AM I
ANOTHER MAN'S TRASH
JAKE KALMINK & FURTHER CLOSER
When: 9:30 p.m. Thursday
Admission: Free
Where: Founders Brewing Co., Grand Rapids
Fresh off opening for The Damned Things, West Michigan's As Am I plays Founders Brewing Co. As Am I brings heavy tones, smooth melodies and "classic vibes with a little bit of dirt," along with support from the off-the-wall Another Man's Trash and Zeeland musician Jake Kalmink's garage-rock band Further Closer.
This is a 21-and-older show. Details at foundersbrewing.com, along with information about Saturday's Memorial Day weekend show starring "Michigan's songbird," May Erlewine.
FRIDAY
DIXON'S VIOLIN
When: 8 p.m. Friday
Tickets: $15 advance, $20 day of show
Where: Park Theatre, 248 S. River Ave., Holland
Dixon's Violin is regarded as a musical visionary, with inspirational, avant-garde performances. He brings his "Human Kindness" tour to Holland, with Jaik Willis and Bim Willow also on the bill.
A former technology leader and symphony violinist, Dixon has performed at numerous festivals, not to mention making TV, radio and film appearances. Get tickets and details online at parktheatre.org. (Chirp and Crooked Spires play Park Theatre on Thursday, with the Hollapalooza hip hop showcase on Saturday.)
TWIN FLAME, BET ON RATS
SHOEBOX GR, BOOB SWEAT
When: 8:30 p.m. Friday
Tickets: $8 advance, $12 day of show
Where: The Pyramid Scheme, Grand Rapids
Vintage punk-fueled pop band Twin Flame from Grand Rapids will be headlining the show following April 24 release of "A Hella Skitchin' Compilation Vol. 3." The show also includes fellow Grand Rapids bands Bet on Rats, Shoebox GR and Boob Sweat.
This show is for ages 21-and-older and doors open at 8 p.m. Tickets are available here.
NICK MOSS BAND
When: 9 p.m. Friday
Tickets: $15 advance, $20 day of show
Where: Tip Top Deluxe Bar & Grill, Grand Rapids
LOCAL SPINS TICKET GIVEAWAY: Congratulations to Local Spins readers Ann Bower and Sheila Shotwell. They were the first two people to email john@localspins.com with "NICK MOSS" in the message field and won tickets to Friday's show. Check The Big List every week for your chance to win concert tickets.
Chicago blues artist Nick Moss will make a stop in Grand Rapids for a lively and powerful live performance at one of his favorite GR haunts. Teaming up with harmonica player Dennis Grueling in 2016, the band will showcase its latest album, "High Cost of Low Living."
This show is for ages 21-and-older, and tickets are available here.

YODIE B**CH**, OSKI
CALEB BYERS, UNKEY FONZ
K MILLENNIUM, DJ DEAN MARTIAN
When: 9 p.m. Friday
Tickets: $12
Where: Billy's Lounge, Grand Rapids
Lady Ace Boogie Presents "Hip Hop on The Brix" at Billy's Lounge in Eastown, a true celebration of local talent. This 21-and-older how will feature sets from Caleb Byers, a self-produced rapper from Holland, GR-based rappers Unkey Fonz and K Millennium, mixing and record-scratching from DJ Dean Martian and more.
Doors open at 8 p.m. More info available online here.
GREGORY STOVETOP
When: 8 p.m. Friday
Admission: Free
Where: Grand Armory Brewing Co., Grand Haven
GREGORY STOVETOP & THE STUFF
JUNKYARD HORSE
PILLAR TO POST
When: 10 p.m. Saturday
Tickets: $5
Where: Old Dog Tavern, Kalamazoo
Described as a "human Olympic torch," Gregory Stovetop's music will make you feel like a champion and you'll be passing that infectious love and triumphant feeling on down the line in no time. The hardworking and rockin' Earthwork artist from upstate New York is touring behind the aptly-named 2018 release "The Good Stuff" and makes a stop in Grand Haven Friday and Kalamazoo on Saturday night.
Stovetop will be performing solo Friday at the Grand Armory Brewing Company and joined by K-zoo rockers Junkyard Horse and Pillar to Post Saturday at the Old Dog. Friday's show is free. Tickets for Saturday's show are just $5 at the door. For more information, visit gregorystovetop.com.
BUS BENEFIT BY BUSES BY THE BEACH
When: Friday-Sunday
Tickets: $100 weekend; $50 day pass (Saturday, Sunday)
Where: Camp Blodgett, West Olive
This music festival — Bus Benefit presented by Buses by the Beach — revolving around Volkswagen buses is a Memorial Day weekend tradition and this year's event features sets by Political Lizard and Nicholas James & The Bandwagon (Friday); B-Side Growlers, Fauxgrass, Full Cord, The Go Rounds (Saturday); Deerfield Run, Gasoline Gypsies, The Legal Immigrants and Roosevelt Diggs (Sunday).
Read more about the Bus Benefit later this week at Local Spins. The event raises money for the Phoenix Society for Burn Survivors.
SATURDAY
BEAR'S DEN
VERA SOLA
When: 7 p.m. Saturday
Tickets: $20
Where: The Pyramid Scheme, Grand Rapids
A two-piece folk-rock band from London, Bear's Den, is making a stop in Grand Rapids as part of its 2019 tour, showcasing the new album, "So That You Might Hear Me." Opening up the concert will be Vera Sola, who's promoting her debut album, "Shades."
This show is all ages and tickets are available online here.
PROJECT CYPHER VI:
OZAY MOORE, LADY ACE BOOGIE
SAREEM POEMS & ESS BE, JROB
When: 7:45 p.m. Saturday
Tickets: $20 advance, $25 day of show
Where: Shakespeare's Lower Level, Kalamazoo
The sixth annual "Hip Hop for Charity" event brings a plethora of big names to Shakespeare's Lower Level this Saturday night, including Ozay Moore, Lady Ace Boogie, Sareem Poems Ess Be, JRob and more.
Created by hip hop artist and philanthropist Ryan "HighTyde" Evans, the event has raised more than $20,000 in five years, each year donating 100 percent of all proceeds to a child with special needs and the family. This year's beneficiary is 3-year-old Novaleigh Snodderly of Athens, Mich. Nova deals daily with Pierre Robin Sequence, Stickler Syndrome and DiGeorge Syndrome.
HighTyde + Ckyttlez will also perform, as will Kingpin, Erik Stephen, Mark Cooper, Kayo D, Nemoniq, Cass G, Freestyle Fanatic, Dyrt Madoff, DJ Buccs, Early N Da Mornin, Kike, Razz Na$-T, Gerald "G-Ride" King, Y'z Council, Erka Scherry and Dani David.


ERIC ROBERSON
JORDAN HAMILTON
When: 8 p.m. Saturday
Tickets: $30-$45
Where: DeVos Performance Hall, Grand Rapids
R&B pioneer and Grammy-nominated singer, songwriter and producer Eric Roberson headlines the third and final event of the "Creative Expressions of African-American Culture" series. His most recent project involves a three-album Earth Wind & Fire compilation that not only pays homage to the legendary group but also spreads a message of empowerment and love.
Also on the bill will be up-and-coming Kalamazoo cellist, hip hop artist and genre-bending musician Jordan Hamilton, who uses loop pedals and his own message-inspiring performance to uplift audiences. Get tickets here.
LATINO MUSIC NIGHT CELEBRATION:
LAKESIDE RUMBEROS
CINCO ENCLAVE
When: 8:30 p.m. Saturday
Tickets: $8 advance, $10 day of show
Where: Bell's Brewery Eccentric Café, Kalamazoo
Pieced together by master percussionists and drummers Xavier Rosario and Jay Rodriguez, along with Lusito El Pianista Rosario on keys, The Lakeside Rumberos bring a high-energy show filled with Latino flair that is sure to have you on your feet and dancing up a storm in Bell's Back Room all night.
Opening Saturday's fiesta will be Cinco Enclave. Tickets for the show are $8 in advance and $10 at the door. For more information, visit bellsbeer.com.
SUNDAY
BLESSTHEFALL
PALISADES
When: 6:30 p.m. Sunday
Tickets: $18 advance, $20 day of show
Where: The Stache inside The Intersection, Grand Rapids
Metalcore's Blessthefall from Arizona brings its U.S. tour to Grand Rapids, behind its most recent album, 2018's "Hard Feelings." The Christian hardcore act will be joined for this all-ages show by Palisades, Slaves, Glass Houses and Laurentian Tides.
Doors open at 5:30 p.m. Get details and tickets online at sectionlive.com.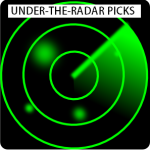 UNDER-THE-RADAR PICKS
Delta Decalactones performing at Tip Top Deluxe Bar & Grill in Grand Rapids, 9.p.m. Monday, free – "Muskegon Takeover" month continues with this 21-and-older show featuring the funky and always improvisational Delta Decalactones.
Los Mirlos, Cabildo playing at Mexicains Sans Frontieres, 8 p.m. Thursday, $20 – Los Mirlos, the uncrowned kings of tropical Peruvian Cumbia music, head to Grand Rapids, supported by West Michigan based alternative Latin rock collective, Cabildo.
BFF, Krelboynes and Katy Needs a Life pour out tunes for Locals On Draught at Bell's, 8 p.m. Thursday, $5
– Self-described "redneck emo" band BFF heads up this week's 'Locals' show. Katy Needs a Life kicks the night off with "blunt" synth-pop before The Krelboynes brings melancholic low-fi sound to the stage.
Emma Loo & Sam playing at Garage Bar & Grill in Grand Rapids 9 p.m. Saturday, free — Two-piece rock band from Grand Rapids will be hitting the stage at this week's Garage Bar & Grill gig.
The F***ing Pantera Cover Band, Death Abides performing at 20 Monroe Live in Grand Rapids, 8 p.m. Saturday, $10-$20 – Celebrate the glory days of '90s metal with TFPCB, supported by Michigan groove metal band Death Abides. Doors open at 7 p.m.
May Erlewine and band playing Founders Brewing in Grand Rapids, 9:30 p.m. Saturday, $5 – Singer and songwriter May Erlewine returns to Founders Brewing with a band that features Max Lockwood, Eric Kuhn, Phil Barry, Michael Shimmin and Joe Hettinga.
The Soul Syndicate playing at Billy's Lounge in Grand Rapids, 9:30 p.m. Saturday, $6 – West Michigan's acclaimed, classic R&B band, The Soul Syndicate, returns to Billy's with its 60s-70s vibe.
Joshua Powell & The Great Train Robbery giving away free music at The Livery, 9 p.m. Saturday, but feel free to pay what you want– Indianapolis indie rocker Joshua Powell brings his blend of "stoner rock" to the shores of Lake Michigan fresh off the release of "PSYCHO/TROPIC." The band, which features Local Spins writer Ricky Olmos on keys, also performs Friday night at Mac's in Lansing.
---
MICHIGAN MUSIC FESTIVALS
May 24-26
Bus Benefit presented by Buses by the Beach
Camp Blodgett, West Olive
https://busesbythebeach.org/
May 25
Bled Fest (Final Year)
Hartland Performing Arts Center, Hartland
https://www.bledfest.com/
May 25-27
Movement Music Festival
Hart Plaza, Detroit
https://www.movement.us/
OUTDOOR COMMUNITY CONCERTS
May 23
Grand Rapids' Relax at Rosa – The Appleseed Collective
South Haven's Riverfront Concert Series – South Haven High School Jazz Band
Monday, May 20
Delta Decalactones, Tip Top Deluxe Bar & Grill
BassBin: Flats Stanlie/Crisp Bitz, Billy's Lounge
Travis Swanson Trio, Long Road Distillers
John Shea, The Republic
Ben Kolk, Malleable Brewing Co., Albion
Tuesday, May 21
Marianas Trench/Scott Helman/DJ George Thoms, The Intersection
Snow Tha Product/Castro Escobar/Jandro/James Elizabeth, The Stache @ The Intersection
The New Standard, The Grand Bar, Grand Haven
Truth in Jazz Orchestra, 920 Watermark, Muskegon
Devon Yeider, The Union Cabaret & Grille, Kalamazoo
Kalamazoo Concert Brass, Louie's Trophy House, Kalamazoo
Wednesday, May 22
Lighting Matches (album release), Local Spins Live @ SpeakEZ Lounge
River North Jazz, The Old Goat
Austin Lucas, Tip Top Deluxe Bar & Grill
Tom Hagen Trio featuring Rick Reuther, Noto's, Cascade
Laura Bennett/Mark Kahny/Mark Weymouth, Venue 3Two, Kentwood
Versus (unplugged), Cedar Springs Brewing Co., Cedar Springs
Ivan Askansiima, Mizu Sushi, Holland
Soul Shake, Gun Lake Casino, Wayland
WMU Jazz Students, The Union Cabaret & Grille, Kalamazoo
Thursday, May 23
As Am I/Another Man's Trash/Jake Kalmink & Further Closer, Founders Brewing Company
Konrad Twitty Band/Lucius Fox/Space Pussy, Mulligan's Pub
Kevin & Bobbi, One Trick Pony
Drew Najor, Creston Brewery
Three's A Crowd, The Score
Los Mirlos/Cabildo, Mexicains Sans Frontieres
The Blue Jazz Ensemble, Zoko 822
Laura Bennett/ Mark Kahny/Mark Weymouth, Zeppelin Lounge @ New Holland Brewing's The Knickerbocker
The Fast Hands Band, 7 Monks Taproom
JGJ, Bostwick Lake Inn, Rockford
Jim Spalink, Rockford Brewing Company, Rockford
Nate Holley, Itty Bitty Bar, Holland
Jaik Willis, Big Lake Brewing, Holland
Chirp/Crooked Spires, Park Theatre, Holland
Checkers Morton, Sandy Point Beach House, West Olive
Chris & Andy, Grand Armory Brewing, Grand Haven
Front & Center Karaoke Live, Gun Lake Casino, Wayland
Ivan Akinsiima/Alfredo Balcacer/Andrew Saliba/Josh Moran/Ben Crino, WMU Guitar Summit VII with Tom Knific, The Union Cabaret & Grille, Kalamazoo
Friday, May 24
Simply Queen (Queen tribute), 20 Monroe Live
Twin Flame/Bet On Rats/Shoebox GR/Boob Sweat, The Pyramid Scheme
Nick Moss Band, Tip Top Deluxe Bar & Grill
Marcus Ryan/Oski/MarQ Beyond/Africa (formerly known as Tokyo)/Hosted by Lady Ace Boogie & Jance, Billy's Lounge
Love Handle/Stevie Reidz & Co./A Study In Scarlet, Mulligan's Pub
Dale Wicks, Garage Bar & Grill
DC-90, H.O.M.E. at the B.O.B.
Mike McIntosh, B.O.B.'s Brewery
Faux Five, Bobarino's
Silent Bark, Log Cabin Bar
Bar Code, River City Saloon
Trilogy, The Score
Silent Bark, Log Cabin
Edye Evans Hyde Trio, JW Marriott
John Shea, Rendezvous Lounge @ Amway Grand Plaza Hotel
Paradise Outlaw/Silverstiles/Josh Leonard, The Iron Well
Tony Reynolds, Blue Water Grill, Belmont
David Kinsey, Bier Distillery, Belmont
Moonshot, Shots on West River, Belmont
The Leprecons, E.B. Coffee & Pub, Caledonia
The Concussions, Rockford Brewing Company, Rockford
Beer For Breakfast, Woody's Press Box, Wyoming
Steve Michaels, Saugatuck Brewing Company, Douglas
Mark Kahny, Marro's Italian Restaurant, Saugatuck
Blue Jay Bridge, Wicks Park Bar & Grille, Saugatuck
Chunk Of Funk, Itty Bitty Bar, Holland
Samantha Parks, Our Brewing, Holland
Dixon's Violin, Park Theatre, Holland
Brad Vredevoogd (5 p.m. beer garden)/Truett, New Holland Brewing's Pub on 8th, Holland
The Carl Webb Band, Hops at 84 East, Holland
Tim Johnson & Co., Porto Bello, Grand Haven
Risque, Kirby House, Grand Haven (May 24-25)
Gregory Stovetop Band, Grand Armory Brewing, Grand Haven
Perfect Storm/Mr. Whooha, 15th Annual Ribfest, VFW Post #2326, Grand Haven (May 24-25)
Entourage, 18th Amendment Spirits Co., Muskegon
Nate Dill, Smash Wine Bar & Bistro, Muskegon
Mighty Mystic, Unruly Brewing Co., Muskegon
Entourage, 18th Amendment Spirits Co, Muskegon
Mark Mulder, Dockers Fish House, Muskegon
The Factory, McDuff's Bar & Grille, Wayland
Toby Bresnahan, Hilliard's Corner Lounge, Wayland
Rock Rx, Old Dog Tavern, Kalamazoo
Jack Leaver, Gun Lake Casino, Wayland
Allie Garland & Awesome Sauce, JB's Whiskey Creek, Springfield
Mike List, Final Gravity Brewing, Kalamazoo
Jeff Mueller (2:30 p.m.), Louie's Trophy House, Kalamazoo
BFF/The Kreylboynes/Katy Needs A Life, Bell's Eccentric Cafe, Kalamazoo
BloodStone (Judas Priest tribute)/Little Liars (Joan Jett tribute). Round Barn Winery Distillery Brewery, Baroda
John Primer & the Real Deal Blues, Acorn Theater, Three Oaks
The Change, The Livery, Benton Harbor
Mr. Blotto, Czar's 505, St. Joseph
Chirp/Ma Baker/Liquid Thickness: Pathway to the Pasture Play-in Contest, Ziggy's, Ypsilanti
Kristin Rebecca, Red Sky Stage, Petoskey
Saturday, May 25
The F***ing Pantera Cover Band/Death Abides, 20 Monroe Live
Bear's Den/Vera Sola, The Pyramid Scheme
May Erlewine, Founders Brewing
Emma Loo & Sam, Garage Bar & Grill
The Necrophilicons/Dangerville/The Von Werewolves, Tip Top Deluxe Bar & Grill
The Soul Syndicate, Billy's Lounge
Crossing Bard/Sibus/Broken Like Me, Mulligan's Pub
Project 90, H.O.M.E. at the B.O.B.
Eric Roberson/Jordan Hamilton, DeVos Performance Hall
Astro Jackson, Back Forty Saloon
Livin' The Dream, The Score
Third Coast Gypsy Jazz, The Old Goat
Randy Marsh Group, JW Marriott
Edye Evans Hyde Trio, Rendezvous Lounge @ Amway Grand Plaza Hotel
Stevie Reidz & Company, The Iron Well
Toby Bresnahan, Bier Distillery, Belmont
John Sanger, Blue Water Grill, Belmont
Azz Izz, Shots on West River, Belmont
John Shea, Noto's, Cascade
Mark Lavengood, Rockford Brewing Company, Rockford
El Recodo (Zamora Entertainment), Deltaplex, Walker
Iron Town, Woody's Press Box, Wyoming
Adam Labeaux, Trail Point Brewing Company, Allendale
Big Boss Blues, Saugatuck Brewing Company, Douglas
DC-90, Wicks Park Bar & Grille, Saugatuck
Mark Kahny, Marro's Italian Restaurant, Saugatuck
Dean Allrick Jazz Piano, What Not Inn, Fennville
Electric Red, Itty Bitty Bar, Holland
Hollapalooza (hip hop, R&B, EDM), Park Theatre, Holland
Drew Behringer (5 p.m., beer garden), New Holland Brewing's Pub on 8th, Holland
Patty PerShayla, Hops at 84 East, Holland
JMM Jazz, Porto Bello, Grand Haven
KJ & the Good Time Family Band/The Zannies, Grand Armory Brewing, Grand Haven
Risque, Kirby House, Grand Haven (May 24-25)
Todd Dunham/Bill Ellingboe/Three's A Crowd/Northbound: 15th Annual Ribfest, VFW Post #2326, Grand Haven
Causeway Fog, Dockers Fish House, Muskegon
The Carl Webb Band, Hennessy's Pub, Muskegon
Dance Contraption, Unruly Brewing Co., Muskegon
Franken Gerry, McDuff's Bar & Grille, Wayland
Tell Yo Mama/Jedi Mind Trip, Gun Lake Casino, Wayland
Lipstick & Whiskey, JB's Whiskey Creek, Springfield
Project Cypher VI: Hip Hop for Charity, Shakespeare's Lower Level, Kalamazoo
Edge of Midnight, The Union Cabaret & Grille, Kalamazoo
The Lakeside Rumberos/Cinco Enclave, Back Room @ Bell's Eccentric Cafe, Kalamazoo
SOLD OUT Chicago, Soaring Eagle Casino, Mt. Pleasant
Hannah Rose & the GravesTones, Mustang Junction, Edmore
Reely Dan (Steely Dan tribute), Acorn Theater, Three Oaks
Joshua Powell & the Great Train Robbery, The Livery, Benton Harbor
Without U2, Czar's 505, St. Joseph
Foreigner, Four Winds Casino Silver Creek Event Center, New Buffalo
Kevin Presbey/Six To Midnight, Round Barn Winery Distillery Brewery, Baroda
Kristin Rebecca, Red Sky Stage, Petoskey
Sunday, May 26
Mike Frost & Mike Hyde (10 a.m.), Sunday Brunch, JW Marriott
River North Jazz (11 a.m.), The Old Goat
Bless The Fall/Slaves/Glass Houses, The Stache @ The Intersection
Feeding Grizzlies/Future Misters, Tip Top Deluxe Bar & Grill
Zie, Creston Brewery
Frog and the Beeftones, The Score
Quality Cable/Bedroom Ceilings/The Ryne Experience/Clyde Park Avenue, Kava Kasa
Randy Marsh & Friends, SpeakEZ Lounge
Toby Bresnahan, Cedar Springs Brewing Co., Cedar Springs
Everett Domeier, Bostwick Lake Inn, Rockford
Janey & the House Rockers, Dockers Fish House, Muskegon
Dick Diamond & the Dusters, Gun Lake Casino, Wayland
Caskey/OG Huey/LZ Bully/O'Neil/Ky The Skywalker/AWR Big Grease/Morlock Records, Papa Pete's, Kalamazoo
Big Bad Voodoo Daddy, Great Lakes Center for the Arts, Petoskey
ON THE HORIZON
Monday, May 27 (Memorial Day)
Cosmic Knot, Tip Top Deluxe Bar & Grill
BassBin: Monica Parker/Richard Oxygenn, Billy's Lounge
JGJ, The Score
In The Blue Jazz Ensemble, Long Road Distillers
Upcoast Kin (2 p.m.), Dockers Fish House, Muskegon
Big Boss Blues, Gun Lake Casino, Wayland
Robert Rolfe Fedderson/Brian Allison, Round Barn Winery Distillery Brewery, Baroda
Memorial Daily Blues Jam, Malleable Brewing Co., Albion
Tuesday, May 28
Progressions Jazz Series, NOMAD Gallery
Hazy Post, The Score
The New Standard, The , Grand Haven
Devon Yeider, The Union Cabaret & Grille, Kalamazoo
Kalamazoo Concert Brass, Louie's Trophy House, Kalamazoo
Texas Hippie Coalition, The Music Factory, Battle Creek
Wednesday, May 29
SOLD OUT Hozier, 20 Monroe Live
Right Side Up, The Score
River North Jazz, The Old Goat
Tom Hagen Trio featuring Rick Reuther, Noto's, Cascade
Everett Domeier, Nick Fink's, Comstock Park
Ivan Akansiima, Mizu Sushi, Holland
Sea Cruisers, Gun Lake Casino, Wayland
WMU Jazz Students, The Union Cabaret & Grille, Kalamazoo
Project 90, Back Room @ Bell's Eccentric Cafe, Kalamazoo
Thursday, May 30
Laura Stevenson/See Through Dresses/The Quirk, The Pyramid Scheme
Nita Strauss/Kore Rozzik, The Stache @ The Intersection
Robin Connell, One Trick Pony
The Leftovers/Blue Oddity/Sherman Gepherd, Mulligan's Pub
Alison Oard, Creston Brewery
Glenn Miller Orchestra, DeVos Performance Hall
Oregon Dream Child, The Score
The New Standard, Zoko 822
Laura Bennett/Mark Kahny/Mark Weymouth, Zeppelin Lounge @ New Holland Brewing's The Knickerbocker
Eli Kahn, 7 Monks Taproom
Danielle Cosby & Sam Parks, Nick Fink's, Comstock Park
Nate Holley, Itty Bitty Bar, Holland
Gabrial James, Porto Bello, Grand Haven
Chris & Andy, Grand Armory Brewing, Grand Haven
"1959: The Day The Music Died," (6:30 p.m.), Tri-Cities Historical Museum, Grand Haven
The Canvas Band, The Union Cabaret & Grille, Kalamazoo
Rob Thomas/Abby Anderson, Firekeepers Casino, Battle Creek
Friday, May 31
KOTA the Friend/Mike Kells, The Stache @ The Intersection
Battle to the B-93 Birthday Bash-Finals, The Intersection
Xavier Wulf/Beau Young Prince/Marty Grimes/RecoHavoc, Elevation @ The Intersection
Secret Forte (EP release)/Modern Adventures/If Walls Could Talk/Talk Radio, The Pyramid Scheme
The Skatalites, Founders Brewing Company
Twenty-One Pilots, Van Andel Arena
Chandler Reed & the Sticky Keys/Left Hand Link/Patrick Hamelink, Mulligan's Pub
Flexadecibel/Baccano, Billy's Lounge
The Bloody Lips/Flavortown Mafia/Ded Pan, Garage Bar & Grill
Jess Kramer/okaycool/True Blue, Creston Brewery
Avon Bomb, H.O.M.E. at the B.O.B.
Three's A Crowd, Bobarino's
Kevin Schaffer, B.O.B.'s Brewery
Bari Lee Band, The Score
Fled Five, Log Cabin
John Shea Trio, JW Marriott
Noelle Frost Trio, Rendezvous Lounge @ Amway Grand Plaza Hotel
Brian Randall Band, Back Forty Saloon (May 31-June 1)
The Ryne Experience, Kava Kasa
Delilah DeWylde, Trail Point Brewing, Allendale
Everett Domeier, Blue Water Grill, Belmont
Decades, Shots on West River, Belmont
Bri Baron Band: Bash at the Nash, Sparta
Sonic Pirates, Woody's Press Box, Wyoming
Hannah Laine & Chris Bota, Saugatuck Brewing Company, Douglas
Mark Kahny, Marro's Italian Restaurant, Saugatuck
Stereolithic, Our Brewing, Holland
Wonderlush, Itty Bitty Bar, Holland
Coty Bouchard (5 p.m., beer garden)/Olivia & the Aquatic Troupe, New Holland Brewing's Pub on 8th, Holland
Nate Holley, Hops at 84 East, Holland
Abram Gunther & the Bear-A-Tones, Grand Armory Brewing, Grand Haven
JGJ, Kirby House, Grand Haven
Captain Caravan, 18th Amendment Spirits Co.., Muskegon
Mike Furbush/Joni Norwood, Smash Wine Bar & Bistro, Muskegon
Kindred, Dockers Fish House, Muskegon
Jesse Ray & the Carolina Catfish, Unruly Brewing Co., Muskegon
A House With A Yard, The Mitten Bar, Ludington
All In, McDuff's Bar & Grille, Wayland
Brandon Ward/Rockstar, Gun Lake Casino, Wayland
Grayson Barton, Hilliard's Corner Lounge, Wayland
Up The Creek Jazz Band, JB's Whiskey Creek, Springfield
Steppin' In It/May Erlewine & The Motivations, Beer Garden @ Bell's Eccentric Cafe, Kalamazoo
Joe Hertler & the Rainbow Seekers, Old Dog Tavern, Kalamazoo
Cousin Avery, Final Gravity Brewing, Kalamazoo
Amaranth/Lust For Nothing/Gothic Lizard/DJ Asher, Shakespeare's Lower Level, Kalamazoo
Jeff Mueller (2:30 p.m.), Louie's Trophy House, Kalamazoo
GraveRobber, The Music Factory, Battle Creek
The Crane Wives, The Livery, Benton Harbor
Saturday, June 1
Combichrist/Silver Snakes/Deadlight Holiday, The Stache @ The Intersection
Bleed The Water/Pyretta Blaze/Loa, Mulligan's Pub
Flushed/Turn Spit/Blind Adam and the Federal League/Alien Dogs: Skitchin' Fest 3.0, The Pyramid Scheme
House With A Yard/The Leftovers, Tip Top Deluxe Bar & Grill
Be Kind Rewind, H.O.M.E. at the B.O.B.
Project 90, River City Saloon
On Edge, Rocky's Bar & Grill
Astro Jackson, The Score
DC-90, Log Cabin
Brian Randall Band, Back Forty Saloon (May 31-June 1)
The Bootstrap Boys, The Iron Well
Nick DeKoff, Blue Water Grill, Belmont
Livin' The Dream, Nick Fink's, Comstock Park
The Insiders (Tom Petty tribute), Castle Brewing Co., Greenville
Sounds Familiar, Ridge Cider Co., Grant
Jack Leaver (noon)/Vincent Hayes/Bri Baron, Smash Wine Bar & Bistro, Muskegon
The Soul Syndicate, Gun Lake Casino, Wayland
Pretty Rage, Itty Bitty Bar, Holland
Mark Harrell/Naomi/Wildcat/Visk/Mono/As Am I, Great Legs Winery Brewery Distillery, Holland
Hope College Jazz Faculty, Sandy Point Beach House, West Olive
Feeding Grizzlies, Grand Armory Brewing, Grand Haven
Drop 35, Kirby House, Grand Haven
Kalamazoo Valley Blues Association Golf Fundraiser, Indian Run Golf Course, Scotts
Lettuce, Beer Garden @ Bell's Eccentric Cafe, Kalamazoo
Rockstar, JB's Whiskey Old Style Grill, Springfield
Aeraco/Nagazi, Round Barn Winery Distillery Brewery, Baroda
Soul Daddy, Dark Horse Brewing, Marshall
Lit Up, JB's Whiskey Creek, Springfield
The Verve Pipe/Midwestern Lull/Out of Favor Boys/The Strapping Owls/The Mickeys/Static of a Stranger/Isaac Ryder/Kyleigh See: Midwest Fest, Decatur
Bari Lee Band, Czar's 505, St. Joseph
The Larry Keel Experience, The Livery, Benton Harbor
Ann Hampton Calloway, Acorn Theater, Three Oaks
Stone Temple Pilots, Silver Creek Event Center, Four Winds Casino, New Buffalo
J.R. Clark and the All Star Blues Mob, Paw Paw Playhouse, Paw Paw
Mark Grezlak/Red Pop Fury, Round Barn Winery Distillery Brewery, Baroda
Dwight Yoakum, Little River Casino, Manistee
Sunday, June 2
Ugly Flannel/Distants/78 Revolutions Per Minute/Rendered Worthless: Skitchin' Fest 3.0, The Pyramid Scheme
House With A Yard, Creston Brewery
Moonshot, The Score
Jake Stevens, Bostwick Lake Inn, Rockford
Dre McGhee's Nostalgia Concert, Park Theatre, Holland
Delilah DeWylde, Salt of the Earth, Fennville
Kevin Schaffer, Hilliard's Corner Lounge, Wayland
Uncle Kooky (11:30 a.m.)/DJ House of Boogie/Barn On Fire/The Crane Wives, Beer Garden @ Bell's Eccentric Cafe, Kalamazoo
Copyright 2019, Spins on Music LLC