The week kicks off with Big Sandy and closes out with Steve Martin & Martin Short's Grand Rapids tour stop, with plenty of musical action in between, including special SpeakEZ shows, Hip Hop Appreciation Week Events, Thunder Chicken, The Extra Texture, Bona-Who? and Stryper. And win tickets to see Granger Smith.
THE BIG LIST: May 14-20
For an expanded list of upcoming shows at West Michigan venues, check out The REALLY Big List at Local Spins. Looking for festivals? Check out our Big List of Michigan Music Festivals. Have concert listings you think deserve to be spotlighted? Email date, time, ticket prices, location and details to liz@localspins.com.
Support our coverage of
West Michigan's music scene
BIG SANDY & HIS FLY-RITE BOYS
When: 7 p.m. Monday
Tickets: $20
Where: Tip Top Deluxe Bar & Grill, Grand Rapids
Get ready for another infusion of Western swing and country boogie: California's Big Sandy & His Fly-Rite Boys return to their favorite Grand Rapids haunt to kick off the week, playing a Monday night show at Tip Top Deluxe Bar & Grill. More than a dozen albums in, Big Sandy and his crew just keep on rolling, keeping dance floors packed across the country. This particular tour has the band playing Grand Rapids in between stops in Chicago and Worthington, Ohio. Get more info about the Tip Top show online here.
---
IN THE BIG LIST SPOTLIGHT: STEPPIN' IN IT
Steppin' In It's big reunion week is under way. The band with roots extending back to East Lansing in 1998 is doing a series of Michigan shows this week, starting with four straight shows at Lansing's Green Door Bar & Grill, where the group cut its teeth and served as the house band for years. (Read more about the band's reunion in this Local Spins story.) But fans have several other opportunities to catch the group featuring Joshua Davis, Dominic John Davis, Mike Lynch, Geoff Ian Lewis, Joe Wilson and Andy Wilson:
• The Green Door in Lansing – 8 p.m. Monday, Tuesday, Wednesday and Thursday, $25
• Elk Rapids Town Hall in Elk Rapids – 7 p.m. Friday, $25
• Bell's Brewery in Kalamazoo – 8:30 p.m. Saturday, $25
• The Ark in Ann Arbor – 7:30 p.m. Sunday, $25-$32
---
HALESTORM
IN THIS MOMENT, NEW YEARS DAY
STITCHED UP HEART
When: 6:30 p.m. Tuesday
Tickets: $37.50; parking $10
Where: The DeltaPlex Arena & Conference Center, 2500 Turner Ave. NW
All the bands on this Tuesday bill feature women at the front. Lzzy Hale and her Halestorm bandmates are set to fire up the DeltaPlex stage on Tuesday evening. Expect a night of solid rock and roll and heavy metal from the band, centered around Hale, her brother, Arejay Hale plus Josh Smith and Joe Hottinger, which was brought into the Hall of Heavy Metal History in January. Ahead of Mothers' Day last weekend, Halestorm issued a video of the single "Dear Daughter" from 2015 release "Into The Wild Life." She told Billboard's Michigan-based writer Gary Graff back in January that a new album is being polished.
Opening for Halestorm at The DeltaPlex, as well as a few other Midwest shows, are In The Moment, New Years Day and Stitched Up Heart, all experienced rockers in their own right. SUH sticks around the Mitten for a Thursday show at Nikki's in Sturgis and a stop at Westland's The Token Lounge on Friday. Tickets for the DeltaPlex show are online here.
TODD RUNDGREN'S UTOPIA
When: 7 p.m. Tuesday
Tickets: $29.50-$99.50
Where: 20 Monroe Live, Grand Rapids
As Todd Rundgren himself puts it: This is "a special event." The reunion of several members of Utopia was inspired by fan demand, and the tour featuring the "signature sound" of this iconic band from the 1970s and 1980s has been getting some attention from critics as well as devotees. The show will feature two sets of material covering the entire Utopia catalog, we're told. This is a seated show at 20 Monroe Live, by the way.
Read more about the band and tour in this Local Spins interview with drummer John "Willie" Wilcox, conducted by writer Ross Boissoneau. More info online at 20monroelive.com.
---
IN THE BIG LIST SPOTLIGHT: G-RAP'S HIP HOP APPRECIATION WEEK
Yup, that's what this is being billed, with several events celebrating hip hop in Grand Rapids and intended to "edutain" folks about the genre.
On Thursday, there's the "Black Tie, White Sneaker Fundraiser Gala" in EVE on the fourth floor of The B.O.B. in Grand Rapids. Hosted by The Love Movement Inc., the evening will feature DJ Rush, classic hip hop karaoke and live "ShaZam," plus dancing and cocktails. Admission is $20-$40; details online here.
The week also features a Tuesday lecture and film by hip hop photographer Ernie Pannicioli and a Wednesday business forum on "The Impact of Hip Hop Entrepreneurship" hosted by the Midwest Tech Project.
On Saturday, it's a "Hip Hop Family Park Jam" from 11 a.m.-6 p.m. at Martin Luther King Park in Grand Rapids. Get more information about that and the rest of the week's activities online at hiphopappreciationweek.com.
---
LOCAL SPINS WEDNESDAY:
BRIAN KOENIGSKNECHT & KATE PILLSBURY
When: 8 p.m. Wednesday
Admission: Free
Where: SpeakEZ Lounge, Grand Rapids
This is a singular pairing of two singer-songwriters that's never unfolded anywhere before until now. Local Spins Wednesdays proudly presents Brian "K" and Kate Pillsbury.
Kalamazoo singer-songwriter Brian Koenigsknecht creates incisive, brilliantly crafted songs that have long drawn praise, and this evening serves as the Grand Rapids CD-release show for his brand new, ultra-collaborative album, "Roswell," which simmers with folk-rock verve. And one of the guest artists on the album just happens to be the evening's co-headliner, Kate Pillsbury. Pillsbury may best be known as a member of Grand Rapids' popular folk-rock band The Crane Wives,, but this guitarist, singer and song crafter is an impressive artist in her own right with a striking voice.
Local Spins Wednesdays are presented by Local Spins, SpeakEZ Lounge, Perrin Brewing Company and WYCE, with Michigan beer specials on tap and free parking across the street in the Monroe Avenue NW parking lot.

THUNDER CHICKEN
SEMI-CASUAL BEDTIME, OZENZA
GIRLS ROCK! GRAND RAPIDS
When: 7:30 p.m. Thursday
Tickets: $8
Where: The Pyramid Scheme, 68 Commerce Ave. SW
Three years after the death of 36-year-old bass player Wil Lucy, hardcore/metal bands Thunder Chicken and Semi-Casual Bedtime take the stage at The Pyramid Scheme. For fans, the performance is a rare treat and a way to raise funds for the William Kelley Marks Lucy Foundation, which honors their late bandmate by supporting Girls Rock! Grand Rapids. Find tickets online here.
Also check at The Pyramid Scheme for the scoop on Wednesday's show featuring Mutoid Man + Lazer & Wulf + The Armed; Friday's Local Showcase #23 with The Terrible Lovelies, The Handgrenades, Old Fire and Novice; plus Saturday's The Extra Texture album-release show with special guests Head, Secret Geometry and Little Windows.
RHIANNON GIDDENS
When: 7:30 p.m. Thursday
Tickets: SOLD OUT
Where: St. Cecilia Music Society, 24 Ransom St. NE, Grand Rapids
Rhiannon Giddens of string band Carolina Chocolate Drops broke out as a solo act in 2013 and turned heads with a Grammy-nominated solo debut release, "Tomorrow Is My Turn." A banjo and fiddle player in addition to her noteworthy talents with vocals, last year she released "Freedom Highway" featuring a cover of the Staples Singers' title song. Giddens' appearance at St. Cecilia marks the final show of the venue's current folk season. But Giddens' wide-ranging talents touch country, bluegrass, jazz, symphony pops as well as folk and even opera.
Opening are a pair of string specialists, Jake Blount and Tatiana Hargreaves.
CHAIN OF LAKES ALBUM-RELEASE SHOW
MAT CHURCHILL
When: 8 p.m. Thursday
Admission: Free
Where: SpeakEZ Lounge, Grand Rapids
It's a Local Spins "two-fer" at SpeakEZ this week. This special "Local Spins Thursday" show at SpeakEZ Lounge features the compelling, much-admired indie-folk of Grand Rapids' Chain of Lakes, led by singer-songwriter Kyle Rasche. The new studio album, "In&In," moves beyond Rasche's pared-back, spare and gorgeous folk with a full-band-flavored project that's rife with a folk-rock, Americana and pop vibe, plentiful harmonies, uptempo foot-tappers and poignant ballads. The studio cast includes the likes of familiar West Michigan musicians such as Mat Churchill, Joshua Davis, Christian VanAntwerpen, Jordan Griffis, Eric Ellis, Dana Jackson and Kyle VanderVeen – all adding masterful touches to this collection of songs about preserving relationships and love through difficult times. Rasche pens well-crafted songs with lyrical depth, propelled by vocals that have made him an in-demand singer.
Also performing will be Mat Churchill, a member of Chain of Lakes, who also recently released an impressive new studio album, "God Bless These Shorter Days." Churchill is a masterful, if understated writer and performer, with a distinctive style of his own. Details online here.
JUSTIN TOWNES EARLE
When: 8 p.m. Thursday
Tickets: $22 advance, $25 day of show
Where: Bell's Brewery Eccentric Café, Kalamazoo
A busy week at Bell's continues with the incredible music of songwriter Justin Townes Earle. Earle, whose dad, Steve, may be one of this generation's most influential artists, unfurls his own take on American-bred music – a very frank and retro-flavored approach. He has a new album, "Kids in the Street," released on New West Records and described by Paste magazine as "the emancipation" of Earle, delivering "an update on roots music that fairly glows."
Get tickets for Thursday's show online at bellsbeer.com.
GRANGER SMITH
SMITHFIELD
When: 7 p.m. Friday
Tickets: $25.93 early-bird, $30 advance, $35 day of show
Where: Parking lot next to The Intersection, Grand Rapids
LOCAL SPINS TICKET GIVEAWAY: The first persone to email john@localspins.com with "GRANGER SMITH" in the message field will win a pair of tickets to Friday's concert. Check The Big List every week for your chance to win concert tickets.
The Intersection's first "Rock the Lot" show of the season features country star Granger Smith (who also has been known by his "alter-ego" Earl Dibbles Jr.) who continues to tour behind his 2017 album, "When The Good Guys Win," which debuted at No. 2 on the Billboard Country chart and spawned the Top 20 single, "Happens Like That."
Smithfield opens this all-ages outdoor show; doors open at 6:30 p.m. Tickets online at sectionlive.com.
JOHN PIZZARELLI
LITTLE CHARLIE BATY
ORGANISSIMO
When: 7 p.m. Friday
Tickets: $45, $60 balcony
Where: Bell's Brewery Eccentric Café, Kalamazoo
This incredible lineup of artists is as dazzling as it is diverse. Internationally acclaimed jazz guitarist John Pizzarelli makes a West Michigan tour stop with his impressive, contemporary interpretations of the Great American Songbook as well as takes on music ranging from The Beatles to Tom Waits. He's touring behind his latest album, "Sinatra & Jobim @ 50."
The evening is enhanced by two other powerful performers: Little Charlie Baty (of the renowned electric blues/swing revival band Little Charlie & The Nightcats) and Michigan's own Organissimo, the Hammond B3-propelled jazz virtuosos. Get tickets online at bellsbeer.com. Little Charlie Baty also plays Founders Brewing in Grand Rapids on Saturday night. Details about that show at foundersbrewing.com.
BONA-WHO? FEST:
JAKE KERSHAW, FADE, HI-KER, DON JULIN
ASAMU JOHNSON & THE ASSOCIATES OF THE BLUES
When:
12:30 p.m.-11 p.m. Saturday
Admission:
Free
Where:
5620 15 Mile Road, Cedar Spring
There really is no event that quite resembles this one. Joel Gordon has long organized his Bona-Who? festival as a way of giving teenage bands an audience for their music while letting them rub elbows with musicians and performers who have a lot of experience and stage savvy under their belts. That's certainly the case for the 2018 edition of Bona-Who? held on his spacious property outside Cedar Springs, with veteran players such as Asamu Johnson & The Associates of the Blues performing with up-and-coming blue-rock phenom Jake Kershaw and established indie-pop band hi-ker (whose members actually got their start at Bona-Who? several years ago).
It's a free festival with a pig roast and sets by nine bands covering a wealth of genres, plus a jam session or two, so what could be better than that? Read more about the event later this week at Local Spins.
BARLEY, BBQ & BEATS:
DOMESTIC PROBLEMS
MID-LIFE CRISIS, THE FAST HANDS BAND
BIG DUDEE ROO
When: 5 p.m. Saturday
Tickets: $40 advance, $45 day of show
Where: Van Andel Arena, Grand Rapids
This annual benefit event supporting Hospice of Michigan's Open Access Fund boasts barbecue delights and whiskey, along with performances by several popular regional acts.
Domestic Problems, Mid-Life Crisis and The Fast Hands Band will perform sets on the main stage on Saturday, with Big Dudee Roo playing "under the tent." Get details and tickets online at vananderarena.com. A dozen barbecue outlets and nearly that many whiskey distilleries will be represented.
STEVE MARTIN & MARTIN SHORT
THE STEEP CANYON RANGERS
When: 7:30 p.m. Sunday
Tickets: $172.50-$413.73
Where: DeVos Performance Hall, Grand Rapids
It's only apropos that two extremely funny, legendary guys would title this "An Evening You Will Forget for the Rest of Your Life," sharing more than three decades of tales. Steve Martin and Martin Short are joined on this tour by musical guests: bluegrass powerhouse The Steep Canyon Rangers and jazz pianist Jeff Babko.
Get details and tickets online here.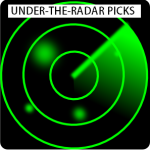 UNDER-THE-RADAR PICKS
West Michigan Jazz Society's Musician of the Year tribute to Bob Nixon with a performance by the Grand Rapids Jazz Orchestra at Noto's Old World Dining at 6600 28th St. SE, 8 p.m. Monday, $15 – Saxophonist Bob Nixon has had a storied career and you can read more about him in this special Local Spins profile. On Monday night, the West Michigan Jazz Society shows its appreciation with dinner at 7 p.m. followed by a performance by the Grand Rapids Jazz Orchestra, featuring Nixon. (Dinner reservations no longer available, but non-dinner guests are welcome after 8 p.m. for a $15 admission)
Corn Potato String Band playing Cognito Brewing Co. in Bangor, 7 p.m. Wednesday, $10 advance, $15 day of show – Revel in the authentic American Appalachian folk music courtesy of the Corn Potato String Band when they play Cognito Brewing Co. as part of a concert and square/contra dance evening. Details and tickets online here.
Leftover Salmon playing Bell's Brewery Eccentric Café in Kalamazoo, 8 p.m. Wednesday, $30 advance, $35 day of show – Colorado "slamgrass" faves Leftover Salmon returns to Michigan for a special night at Bell's Brewery. Check out an exclusive Local Spins story about the band online here. Kind Country opens the show.
Prine Time Tribute to John Prine at Park Theatre in Holland, 7:30 p.m. Thursday, $15 advance, $20 day of show – He's one of America's truly great songwriters. And a collection of Michigan superstars – Seth Bernard, Mark Lavengood, Max Lockwood, Michael Beauchamp and Dan Rickabus – has been paying tribute to John Prine with a series of special concerts that showcase his incredible catalog of tunes. Get tickets and details online here.
Stryper playing The Intersection in Grand Rapids, 8 p.m. Thursday, $28 advance, $30 day of show – Stryper is still rocking stages some 35 years after the Christian metal/rock band first burst onto the scene (as Roxx Regime). The band is touring behind its brand new (and 12th studio) album, "God Damn Evil," with Grand Rapids' own Trixy Tang opening the show. Doors for this all-ages show open at 7 p.m.
Troll For Trout playing One Trick Pony in Grand Rapids, 8 p.m. Thursday, free – Michael Crittenden and his Troll for Trout comrades have long been folk-rock favorites around these parts and they return to the intimate setting of One Trick Pony for this special Thursday night show. One Trick follows up with the Rawhide Johnson Band on Saturday.
Ghost Light playing Founders Brewing Co. in Grand Rapids, 9:30 p.m. Thursday, free – Holly Bowling returns to Founders Brewing, this time with Tom Hamilton and the band Ghost Light – a collaborative project. Founders follows this on Saturday with Little Charlie Baty, $5. Details online here.
Rodney Carrington appearing at 20 Monroe Live in Grand Rapids, 8 p.m. Friday, $30-$50 – This show is billed as the "Road to Faster Horses," aka the country music festival at the Michigan International Speedway in Brooklyn, Mich., July 20-22. Comedian and country music artist Rodney Carrington makes a Grand Rapids tour stop at 20 Monroe Live.
Local Showcase featuring Terrible Lovelies, The Handgrenades, Old Fire and Novice at The Pyramid Scheme in Grand Rapids, 9:30 p.m. Friday, $7 advance, $10 day of show – This is Local Showcase No. 23 in the series and boasts a very eclectic mix of area bands. Doors for this 21-and-older show open at 8:30 p.m. Get info here.
Bigfoot Buffalo, Melophobix and Samfax playing Tip Top Deluxe Bar & Grill in Grand Rapids, 9 p.m. Friday, $8 – Celebrate the return to the Tip Top of Grand Rapids roots-rock jam band Bigfoot Buffalo, along with special guests Melophobix, also of Grand Rapids, and Cleveland's Samfox for a night that will really light things up. Tip Top follows this on Saturday with another favorite: White Rabbit (plus Lil' Big Pimp).
Seth Bernard playing the LowellArts House Concerts series at LowellArts in Lowell, 7 p.m. Saturday, $10 advance, $12 day of show — Seth Bernard is a Michigan music legend. Not only is he the founder of the Earthwork Music collective, but he's established himself as one of the Great Lakes State's leading voices and songwriiters, and is an in-demand guitarist and a social activist who's dedicated to educating young musicians and artists. Get info and tickets about Saturday's show online here, along with details about Sunday's 2 p.m. free Family Concert starring The Porters.
The Extra Texture Album-Release Show at The Pyramid Scheme in Grand Rapids, 9 p.m. Saturday, $8 advance, $10 day of show – Grand Rapids' The Extra Texture – with its "psychedelic hobo-pop" approach – is ready to unleash a new studio album ("Signals and Lighting") on the world, with help from Head, Secret Geometry and Little Windows. Get tickets online here.
THE REALLY BIG LIST, PLUS ON THE HORIZON
Monday, May 14
West Michigan Jazz Society Musician Of The Year Banquet: Bob Nixon, Noto's Old World Italian, Cascade
Big Sandy & His Fly Rite Boys/The JetBeats, Tip Top Deluxe Bar & Grill
John Shea Trio, Rockwell Republic
String Circle, Cascade Township Branch, Kent District Library
BassBin: We Jack/Sage Armstrong, Billy's Lounge
JMM Jazz, Big Lake Brewing, Holland
Ray Kamalay, Hackley Public Library, Muskegon
Jazz Jam, What Not Inn, Fennville
Mark Sala, Gun Lake Casino, Wayland
OC45/Hex Bombs/78 RPM/New Architects, Louie's Trophy House, Kalamazoo
Yoo Doo Right/Forget The Times/Caribbean Health, Shakespeare's Lower Level, Kalamazoo
Tuesday, May 15
Todd Rundgren's Utopia, 20 Monroe Live
Halestorm/In This Moment/New Year's Day/Stitched Up Heart, The Deltaplex Arena
Les Creatif, "Off The Wall" fund-raiser, Urban Institute of Contemporary Art
Mertle/Megan Moe Beitiks (video), Concerts Under The Stars, Roger B. Chaffee Planetarium, Grand Rapids Public Museum
Take Three Jazz Ensemble, The Grand, Grand Haven
Mike McIntosh, Gun Lake Casino, Wayland
Rusty's BA Band, The Union Cabaret & Grill, Kalamazoo
Tuesday Night Jazz Jam, Rupert's Brew House, Kalamazoo
Wednesday, May 16
Brian Koenigsknecht/Kate Pillsbury, Local Spins Wednesday @ SpeakEZ Lounge
Mutoid Man/Lazer-Wulf/The Armed, The Pyramid Scheme
Tomorrow's Bad Seeds/Sun Dried Vibes/Thicker Than Thieves, The Stache inside The Intersection
Jack Leaver, The Blu Bar @ Blue Water Grill
Tom Hagen Trio featuring Rick Reuther, Noto's Old World Italian, Cascade
Brother Picker, Cedar Springs Brewing Company, Cedar Springs
Jesse Terry, Seven Steps Up, Spring Lake
Marquita Bernard, Gun Lake Casino, Wayland
Leftover Salmon, Bell's Eccentric Cafe, Kalamazoo
Blue Veins Blues Jam, Shakespeare's Lower Level, Kalamazoo
WMU Jazz Jam, The Union Cabaret & Grille, Kalamazoo
Seth Bernard/Michael Beauchamp/Mark Lavengood/Dan Rickabus/Max Lockwood: Prine Time (John Prine tribute), City Opera House, Traverse City
Thursday, May 17
Chain Of Lakes (CD release)/Mat Churchill, Local Spins Wednesday On Thursday @ SpeakEZ Lounge
Rhiannon Giddens, Acoustic Cafe Series, St. Cecilia Music Center
Ghost Light, Founders Brewing Co.
Emmure/Counterparts/KING 810/Varials, Elevation @ The Intersection
Steve Moakler/Corey Kent White, The Stache @ The Intersection
Stryper/Trixy Tang, The Intersection
Thunder Chicken/Semi Casual Bedtime/Ozenza/Girls Rock! Grand Rapids, The Pyramid Scheme
Troll For Trout, One Trick Pony
Dinosoul, Rocky's Bar & Grill
Shane Tripp, Harmony Hall
Brandon Ward, The Blu Bar @ Blue Water Grill
JMM Jazz, Noto's Old World Italian, Cascade
Funkle Jesse, Bostwick Lake Inn, Rockford
Justin Wierenga, Rockford Brewing Co., Rockford
Seth Bernard/Michael Beauchamp/Mark Lavengood/Dan Rickabus/Max Lockwood: Prine Time (John Prine tribute), Park Theatre, Holland
Andy Frisinger & Chris Wiser, Grand Armory Brewing, Grand Haven
Gabrial James, Portobello, Grand Haven
Flexadecibel, Dockers Fish House, Muskegon
Julia & the Greensides, Muskegon Area District Library Thursday Night Music Club, Branch Library Community Room, Norton Shores
Weekend Comeback, Gun Lake Casino, Wayland
Justin Townes Earle, Bell's Eccentric Cafe, Kalamazoo
Evan Hyde Group, The Union Cabaret & Grille, Kalamazoo
Sacha Robotti/Senor Patillas/Just Alexander/Cookin', Shakespeare's Lower Level, Kalamazoo
Butcher Babies/Like A Storm/Nonpoint, Ground Zero, Traverse City
Friday, May 18
Rodney Carrington, 20 Monroe Live
Grand Rapids Symphony, Beethoven's Ninth, DeVos Performance Hall (May 18-19)
Opera Grand Rapids: "Forte Tenors: A Night At The Opera," 50th Anniversary Gala, Van Andel Institute
John Shea, JW Marriott
Mike Frost Trio, Rendezvous Lounge @ Amway Grand Plaza Hotel
Granger Smith: Rock The Lot, The Intersection
The Dangerous Summer/All Get Out/A Will Away, The Stache inside The Intersection
Terrible Lovelies/The Handgrenades/Old Fire/Novice: Local Showcase #23, The Pyramid Scheme
Three's A Crowd, H.O.M.E. At The B.O.B.
Stolen Horses, Back Forty Saloon (May 18-19)
The Bootstrap Boys, Creston Brewery
Lipstick Jodi, Harmony Hall
Bigfoot Buffalo/Melophobix/Samfox, Tip Top Deluxe Bar & Grill
Pleasure Towne, Billy's Lounge
SiBuS/Deepfall/Curmudegon, Mulligan's Pub
Twin Flame/The Old Adage/Sandra Effert, Kuzzins Lounge aka 741 Leonard
In The Red, Log Cabin Bar
Charlie Millard Band, River City Saloon
Mix Pack, Grand Woods Lounge
Marquita Bernard, The Blu Bar @ Blue Water Grill
Mushroom Cloud/TelePorter/JWubzz/Musashi/MAVLO: Local Legends, The Orbit Room
Jersey Pete & Java Joe, Bier Distillery, Belmont
Kathy Lamar, Noto's Old World Italian, Cascade
Stevie Reidz, 57 Brew Pub & Bistro, Greenville
Pretoria/Rylie Whitten, Sector 7 Stage, Greenville
Nicholas James Thomasma: LowellArts Songwriting Workshop & Campout, John Wenger home (@LowellArts in case of rain), Lowell
That Beatles Thing, Woody's Press Box, Wyoming
Masterpieces, West Michigan Symphony, Frauenthal Theater, Muskegon
Dutcher Snedeker, Red Lotus, Muskegon
Mary Rademacher Reed, 18th Amendment Spirits Co., Muskegon
Act Casual, Unruly Brewing Co., Muskegon
Beyond Order/Attrition Cult/Fuktospy: House Concert, Gary's Auto Body, Fruitport
Jaded 8, Jack's Waterfront Bistro, Spring Lake (May 18-19)
Hey Annie, New Holland Brewing's Pub On 8th, Holland
Catfish And The Man, Tripelroot, Zeeland
Sweet J Band, Wicks Park Bar & Grille, Saugatuck
Dave & Connie D, Saugatuck Brewing Co., Douglas
The Russ Brothers, Grand Armory Brewing, Grand Haven
Tim Johnson & Co., Portobello, Grand Haven
Lucy Kaplansky, Seven Steps Up, Spring Lake
Rare Smoke, McDuff's Bar & Grille, Wayland
Curt Hines/Union Guns, Gun Lake Casino, Wayland
Turtledoves/Saltbreaker/Gifts Or Creatures, Louie's Trophy House, Kalamazoo
DC-90, Shakespeare's Lower Level, Kalamazoo
John Pizzarelli, Bell's Eccentric Cafe, Kalamazoo
The Dow Family, Boatyard Brewing, Kalamazoo
Shelagh Brown Band, The Union Cabaret & Grille, Kalamazoo
Whistle Stop Revue, Old Dog Tavern, Kalamazoo
Double Strung, Summer Concert Series, Beer Garden @ Hopcat, Kalamazoo
The Spazmatics, The Entertainment District, Kalamazoo
Texas Hippie Coalition/Kobra And The Lotus/Brand Of Julez/Granny 4 Barrel, The Music Factory, Battle Creek
The Steve Pesch Band, JB's Whiskey Creek, Springfield
Mississippi Heat, Acorn Theater, Three Oaks
Fool House, Czar's 505, St. Joseph
Wanyama, The Livery, Benton Harbor
Madame Mayhem, Nikki's, Sturgis
The Temptations/The Four Tops, Soaring Eagle Casino, Mt. Pleasant
Sarah Potenza & Meghan Linsey, Dogwood Center for Performing Arts, Fremont
Saturday, May 19
Domestic Problems/Mid-Life Crisis/The Fast Hands Band/Big Dudee Roo, Barley BBQ & Beats (Hospice of Michigan fund-raiser), Van Andel Arena
Grand Rapids Symphony, Beethoven's Ninth, DeVos Performance Hall (May 18-19)
Little Charlie Baty, Founders Brewing Company
Mike Frost Trio, Rendezvous Lounge @ Amway Grand Plaza Hotel
Randy Marsh Trio, JW Marriott
Mega 80s/Class Of 98, The Intersection
Senses Fail/Sharptooth/Southpaw, The Stache inside The Intersection
The Extra Texture (album release)/Head/Seret Geometry/Little Windows, The Pyramid Scheme
Rawhide Johnson Band, One Trick Pony Bar & Grill
Eldest Rhyme, Rocky's Bar & Grill
DC-90, Flanagan's
Pop Cult, H.O.M.E. At The B.O.B.
Tatsuya Nakatani, Mexicains Sans Frontieres
Stolen Horses, Back Forty Saloon (May 18-19)
Hey Marco, Kava Kasa
White Rabbit/Lil Big Pimp, Tip Top Deluxe Bar & Grill
Hip Pocket, Billy's Lounge
Saint Christopher/The Bitters/EPCYA, Mulligan's Pub
The Russ Brothers, Garage Bar & Grill
In The Red, Log Cabin Bar
Union Guns, River City Saloon
Chugger/Pharoin/Michigamaa, Kuzzins Lounge aka 741 Leonard
John Sanger, The Blu Bar @ Blue Water Grill
Tierra Cali/Northern Revenge/Geru and His Legion 7, The Orbit Room
Bona-Who? with nine bands, outside Cedar Springs
Sounds Familiar, Riverbend Bar, Ada
John Shea, Noto's Old World Italian, Cascade
Toby Bresnahan, 57 Brew Pub & Bistro, Greenville
J Berends & Josh Lillie, Smyrna Bar, Smyrna
Seth Bernard, LowellArts House Concert, Lowell
The Russ Brothers, Red's Sports Bar & Grill, Middleville
Overdrive Orchestra, Rockford Brewing Company, Rockford
Lush, Rogue River Tavern, Rockford
Hairmania, Woody's Press Box, Wyoming
Embellish, commissioned piece for handbells. Choir and steel drums, Ceglarek Fine Arts Center, Allendale
The Carl Webb Band, Trail Point Brewing, Allendale
Randy Johnson, Saugatuck Brewing Co., Douglas
Jaded, Wicks Park Bar & Grille, Saugatuck
AsAml The Band/Naomi Wildcat Ash, Great Legs Winery Brewery Distillery, Holland
Ice Station Zebra/No Bails/J. Marinelli, Grand Armory Brewing, Grand Haven
Pink Sky/Libby DeCamp/Queen Bee Dream/Chef Goldblum/Van Lente/cloudlight/Maddie Jackson Music/Jessica In The Rainbow/Leah Kristene/Lipstick Jodi/Liam Wilcox/Pozzetronics: In The Clouds house concert, Grand Haven
Jaded 8, Jack's Waterfront Bistro, Spring Lake (May 18-19)
Project 90, Unruly Brewing, Muskegon
The Shagwells, Hennessy's Pub, Muskegon
Chris Wiser, Pigeon Hill Brewing Company, Muskegon
Bill Ellingboe/Smash Kings, Gun Lake Casino, Wayland
Beethoven & Prokofiev, Eroica Trio/Kalamazoo Symphony Orchestra, Miller Auditorium, Kalamazoo
Steppin' In It, Bell's Eccentric Cafe, Kalamazoo
Ed & Molly Schief, Summer Concert Series, Beer Garden @ Hopcat, Kalamazoo
HighTyde/Nemoniq/Cass G/Erika Scherry/MME: Project Cypher V, Hip Hop For Charity, Shakespeare's Pub, Kalamazoo
The Stick Arounds/The Hemingers/Fire It's Sirius/Sleeping Timmy, Louie's Trophy House, Kalamazoo
Edge Of Midnight, The Union Cabaret & Grille, Kalamazoo
Sexy Toxins/Megan Dooley, Old Dog Tavern, Kalamazoo
The New Rule, JB's Whiskey Creek, Springfield
Visions Of Santana (Santana tribute), Acorn Theater, Three Oaks
Size Matters, Czar's 505, St. Joseph
Dennis Caravello/Makina Hartlin Trio, Round Barn Winery Distillery Brewery, Baroda
Colin Cooper & David Simmer, Ridge Cider Co., Grant
Night Ranger, Little River Casino Resort, Manistee
Pug Loop & Friends: Hip Hop Concert (Petoskey Public Library benefit), Red Sky Stage, Petoskey
Sunday, May 20
Steven Martin & Martin Short/The Steep Canyon Rangers/Jeff Babko, DeVos Performance Hall
Greg Miller, Sunday Brunch, JW Marriott
River North Jazz Brunch, The Old Goat
River Rogues Jazz Band, Harmony Hall
The Blue Water Ramblers (4 p.m.)/Seth Bernard/Michael Berkowitz, Songtellers Sessions with Nicholas James Thomasma (7 p.m.), Creston Brewery
Randy Marsh & Friends, SpeakEZ Lounge
Tav Falco & the Panther Burns/Lazy Genius, Tip Top Deluxe Bar & Grill
Toby Bresnahan, Cedar Springs Brewing Company, Cedar Springs
Family Concert With The Porters, LowellArts Unplugged House Concert, Lowell
Steffan Copenhaver, Bostwick Lake Inn, Rockford
Channing & Quinn, C3 Spiritual Connection (9 a.m.), Community Center, Grand Haven
Stella, Salt Of The Earth, Fennville
Tony Reynolds, Gun Lake Casino, Wayland
Megan Dooley, Hilliard's Corner Lounge, Wayland
Mipso, Bell's Eccentric Cafe, Kalamazoo
Tatsuya Nakatani, Louie's Trophy House, Kalamazoo
ON THE HORIZON
Monday, May 21
Trivium/Toothgrinder/Withhold The Blood/The Outliers, The Intersection
John Shea Trio, Rockwell Republic
BassBin: Dean Martian/Co-Lu, Billy's Lounge
JMM Jazz, Big Lake Brewing, Holland
Jazz Jam, What Not Inn, Fennville
Coty Bouchard, Gun Lake Casino, Wayland
May Erlewine, Rare Bird Brewery, Traverse City
Tuesday, May 22
JukeJoint HandMeDowns, The Old Goat
Brandon Ward, Gun Lake Casino, Wayland
Cheap Dates, Live Band Karaoke, The Union Cabaret & Grille, Kalamazoo
Tuesday Night Jazz Jam, Rupert's Brew House, Kalamazoo
Wednesday, May 23
Evidence Jazz, Local Spins Wednesday @ SpeakEZ Lounge
Kat Wright, Founders Brewing Co.
Roots Will Rock, Roots Brew Shop
Jake Stevens, The Blu Bar @ Blue Water Grill
Tom Hagen Trio featuring Rick Reuther, Noto's Old World Italian, Cascade
Kate & Emilie (of The Crane Wives), Grand Armory Brewing, Grand Haven
Joe Laureano, Gun Lake Casino, Wayland
WMU Jazz Jam, The Union Cabaret & Grille, Kalamazoo
Thursday, May 24
Vance Joy/Alice Merton, 20 Monroe Live
Mark Swanson/Hazy Past/Nicholas James and The Bandwagon/Before The Flood: Tribute To Bob Dylan, Founders Brewing Company
Earth Radio/The Zannies/Flexadecibel, The Pyramid Scheme
Mary Rademacher, One Trick Pony
Psyntimental/Super Future/Flats Stanlie, The Stache inside The Intersection
Public Access: Lite, Harmony Hall
Jenny Don't and The Spurs/Delilah DeWylde, Tip Top Deluxe Bar & Grill
Joyann Parker/Rochelle & the Spoilers/Frederic & Ronza, Rocky's Bar & Grill
Dollar $tore Death Ray/Divine Evolution/City Kitty & The Road Runners, Mulligan's Pub
David Molinari, Brass Ring Brewing
Steffan Copenhaver, The Blu Bar @ Blue Water Grill
JMM Jazz, Noto's Old World Italian, Cascade
Brian Oberlin, Rockford Brewing Co., Rockford
Jim Shaneberger, Bostwick Lake Inn, Rockford
Griffin House, Seven Steps Up, Spring Lake
Andy Frisinger & Chris Wiser, Grand Armory Brewing, Grand Haven
Checkers Morton, Sandy Point Beach House, West Olive
Hattrick, McDuff's Bar & Grille, Wayland
Bari Lee Band, Gun Lake Casino, Wayland
Disney In Concert: The Jungle Book, Kalamazoo Symphony Orchestra, Miller Auditorium, Kalamazoo
Marcus King Band/Erin Coburn, State Theatre, Kalamazoo
The Cadillac Three, Bell's Eccentric Cafe, Kalamazoo
Particle Devotion/Temporary Arrangement, Louie's Trophy House, Kalamazoo
Andrew Saliba's All In Your Head, The Union Cabaret & Grille, Kalamazoo
Friday, May 25
Reik, 20 Monroe Live
Grand Rapids Soul Club/Egyptian Lover, The Pyramid Scheme
Hank Mowery & the Hawktones, Tip Top Deluxe Bar & Grill
The Electric Red, H.O.M.E. At The B.O.B.
The Moonrays, Rocky's Bar & Grill
John Shea, JW Marriott
Scott Veenstra Trio, Rendezvous Lounge @ Amway Grand Plaza Hotel
Azz Izz, Log Cabin Bar (May 25-26)
Project 90, River City Saloon
T.Y.P.O., Grand Woods Lounge
Skinjacket/Death On Fire, Kuzzins Lounge aka 741 Leonard
Jimmie Stagger, Billy's Lounge
Don Biddell, The Blu Bar @ Blue Water Grill
Kathy Lamar Trio, Noto's Old World Italian, Cascade
She's A Villian, 57 Brew Pub & Bistro, Greenville
JGJ, Woody's Press Box, Wyoming (May 25-26)
Delilah DeWylde, Two Guys Brewing, Wyoming
Hattrick, McDuff's Bar & Grille, Wayland (May 25-26)
Brett Dame/Avon Bomb, Gun Lake Casino, Wayland
Andy Frisinger Trio, 18th Amendment Spirits Co., Muskegon
Earth Radio/Lushh, Unruly Brewing Co., Muskegon
Refurbished, Jack's Waterfront Bistro, Spring Lake (May 25-26)
The Journeymen, Grand Armory Brewing, Grand Haven
Randy Johnson, Sandy Point Beach House, West Olive
Quarter Below, The Pipeline Smokehouse and Bar, West Olive
Delilah DeWylde, New Holland Brewing's Pub On 8th, Holland
DC-90, Wicks Park Bar & Grille, Saugatuck
Sean McDaniel, Saugatuck Brewing Co., Douglas
Los Lobos, Bell's Eccentric Cafe, Kalamazoo
Patty PerShalya, Summer Concert Series, Beer Garden @ Hopcat, Kalamazoo
Alex Mays & Eddie Blue Lester, Boatyard Brewing, Kalamazoo
Mary Ocher/Team Two/Peach Lavender/Katy Needs A Life, Louie's Trophy House, Kalamazoo
Asamu Johnson & the Associates Of The Blues, The Union Cabaret & Grille, Kalamazoo
High Steppin' Playboys/Brother Bill Revival, Old Dog Tavern, Kalamazoo
Flatland Harmony Experiment, The Livery, Benton Harbor
Journeyman (Eric Clapton tribute), Acorn Theater, Three Oaks
Drop 35, JB's Whiskey Creek, Springfield
Drebb/Noemad/Markabelli/King Rayn/Blissful/Trouble/Lil Luke/Nick Spencer: Black Rose Tour Hip Hop Dance, Red Sky Stage, Petoskey
Saturday, May 26
Desmond Jones, Founders Brewing Co.
I Believe In Julio/Suzies/reggie/Blanca Luz, The Pyramid Scheme
James Reeser and the Backseat Drivers, Billy's Lounge
Azz Izz, Log Cabin Bar (May 25-26)
The Sauce/Szkojani Charlatans/Cold Mountain Child, Tip Top Deluxe Bar & Grill
Big Boss Band, River City Saloon
DC-90, H.O.M.E. At The B.O.B.
Kari Holmes, Back Forty Saloon
Scott Veenstra Trio, Rendezvous Lounge @ Amway Grand Plaza Hotel
Mary Rademacher Reed, JW Marriott
Tony Reynolds, The Blu Bar @ Blue Water Grill
Rip VanRipper/Wizard Union/Trollhammer, Kuzzins Lounge aka 741 Leonard
Josh Lillie, Bier Distillery, Belmont
John Shea, Noto's Old World Italian, Cascade
The Journeymen, Rockford Brewing Co., Rockford
On The Line, 57 Brew Pub & Bistro, Greenville
JGJ, Woody's Press Box, Wyoming (May 25-26)
Hattrick, McDuff's Bar & Grille, Wayland (May 25-26)
Jetts, Hennessy's Pub, Muskegon
Dance Contraption/The Scants/Short Hair Domestics/78 RPM, Unruly Brewing Co., Muskegon
Mad Bertha, The Mitten Bar, Ludington
Gabrial James, Grand Armory Brewing, Grand Haven
Refurbished, Jack's Waterfront Bistro, Spring Lake (May 25-26)
Vinylicious, New Holland Brewing's Pub On 8th (Beer Garden), Holland
Pretty Rage, Itty Bitty Bar, Holland
Double Nickel, Tripelroot, Zeeland
Funkle Jesse, Wicks Park Bar & Grille, Saugatuck
Sean & Kevin McDaniel, Saugatuck Brewing Co., Douglas
Ryley Walker & Bruce Lamont, Virtue Cider, Fennville
John Sanger/Avon Bomb, Gun Lake Casino, Wayland
Hollow Front/Coffin Talk/Contra, Papa Pete's, Kalamazoo
Michigan Rattlers, Bell's Eccentric Cafe, Kalamazoo
The Madeira/Guitar UP!/The Troubadors, Old Dog Tavern, Kalamazoo
Anne Erlewine/Michael Beauchamp-Cohen/Dede Alder/Brian Koenigsknecht: Singer Songwriters In The Round, Louie's Trophy House, Kalamazoo
Ola Mesa/BAVE/OLDE FRNDS/Weepy Drunks, Rupert's Brew House, Kalamazoo
Kung Fu Diesel, JB's Whiskey Creek, Springfield
The Tumbleweed Jumpers, The Livery, Benton Harbor
Journeyman (Eric Clapton tribute) Unplugged, Acorn Theater, Three Oaks
Zion Lion/Whistle Pigs, Round Barn Winery Distillery Brewery, Baroda
Sunday, May 27
The Accidentals/Conrad Shock + Local Spins Summer Kickoff (4:30 p.m., after BeerMe! 5K), outside of HopCat
Mike Frost & Mike Hyde, Sunday Brunch, JW Marriott
Randy Marsh & Friends Jazz Jam, SpeakEZ Lounge
After Ours, Creston Brewery
Freshmen/Alien Dogs/Kiwi Army: Green Day Night, Tip Top Deluxe Bar & Grill
Arturo Ziraldo, Cedar Springs Brewing Company, Cedar Springs
Tony Reynolds, Bostwick Lake Inn, Rockford
Lighting Matches, C3 Spiritual Connection (9 a.m.), Community Center, Grand Haven
Delilah DeWylde, New Holland Brewing's Pub On 8th (Beer Garden), Holland
Marc Cohn, Saugatuck Center For The Arts, Saugatuck
Rockshop, Wicks Park Bar & Grille, Saugatuck
Alex Mays/Avon Bomb, Gun Lake Casino, Wayland
Olivia Mainville & Brandon James, Summer Concert Series, Beer Garden @ Hopcat, Kalamazoo
Slim Jim and the Broken Window, JB's Whiskey Creek, Springfield
Pandemonium/Top Secret Band, Round Barn Winery Distillery Brewery, Baroda
Copyright 2018, Spins on Music LLC