Outdoor festival season kicks off on a week that also boasts several album-release shows by West Michigan artists along with much more. Plus, win passes to the White Birch Music Festival.
THE BIG LIST: May 13-19
For an expanded list of upcoming shows at West Michigan venues, check out The REALLY Big List at Local Spins.
Support our coverage of
West Michigan's music scene
Have concert listings you think deserve to be spotlighted? Email date, time, ticket prices, location and details to liz@localspins.com.
To be included in our "Big List of Michigan Music Festivals" and outdoor concerts lists, email liz@localspins.com with the details and your contact information..
TUESDAY
JAZZ MUSICIAN OF THE YEAR:
BANQUET HONORING FRED KNAPP
When: 6 p.m. Tuesday
Tickets: SOLD OUT
Where: Noto's Old World Dining, Grand Rapids
This year's 2019 Musician of the Year Banquet hosted by the West Michigan Jazz Society honors longtime drummer Fred Knapp, with performances by the John Shea Trio and John Gist on the saxophone.
The event will include dinner and dancing at Noto's Old-World Dining in Cascade. Happy hour begins at 6 p.m. Read more about Knapp in this Local Spins feature on the musician of the year.
THE DAMNED THINGS
CROBOT, HE IS LEGEND
AS AM I
When: 7:30 p.m. Tuesday
Tickets: $20 advance, $25 day of show
Where: Elevation inside The Intersection, Grand Rapids
Rock super-group The Damned Things (featuring members of Every Time I Die, Anthrax, and Fall Out Boy) will hit Grand Rapids on the heels of the band's new album "High Crimes," its first in almost 10 years.
The band is supported on this tour by Pottsville, Penn.'s Crobot and the genre-spanning He Is Legend, along with Michigan's own As Am I. Doors open at 6:30 p.m. Get tickets online at sectionlive.com, where you can also get info about Dance with the Dead and .wavrunner playing The Stache the same night.
WEDNESDAY
MGMT
WARPAINT
When: 7:30 p.m. Wednesday
Tickets: $40-$59
Where: 20 Monroe Live, Grand Rapids
Grammy-nominated American rock band MGMT crosses paths with Grand Rapids as it continues to tour on its acclaimed 2018 album "Little Dark Age." MGMT's music has been featured on more than 60 movie and TV soundtracks and native Detroit DJ Matthew Dear has released a remix album of its most recent work.
Longtime L.A. indie-art/pop band Warpaint will be opening the show. Doors at 6:30 p.m.; get tickets online at http://www.20monroelive.com/.
LOCAL SPINS WEDNESDAY:
ANNAGAIL
When: 8 p.m. Wednesday
Admission: Free
Where: SpeakEZ Lounge, Grand Rapids
The Local Spins Wednesdays series is excited about the SpeakEZ Lounge debut of Annagail, a West Michigan band that spans Americana to alt-rock in harmony-laden fashion.
Led by Jared and Jennifer Adams, of Zeeland, the five-piece band plays music that "lives somewhere between the Foo Fighters and Emmylou Harris." They also have an intriguing back story of endurance that you can check out in this Local Spins Artist Spotlight.
Local Spins Wednesdays are presented by Local Spins, SpeakEZ Lounge, Perrin Brewing and WYCE, with free parking in the small city lot kitty-corner from SpeakEZ just to the south on Monroe Avenue NW or the Sixth Street Park lot just to the north of SpeakEZ Lounge.
THURSDAY
KARI LYNCH BAND ALBUM-RELEASE
PARADISE OUTLAW
When: 7 p.m. Thursday
Tickets: $5
Where: H.O.M.E. inside The B.O.B., Grand Rapids
For many fans, this is a much-anticipated event. Michigan-bred, Nashville-based singer Kari Lynch and her band are releasing a milestone recording, "The Other Side," which they say oozes the country/rock/Americana sound they've long been seeking. Thursday's show kicks off a hectic summer of touring behind the new album and tons of Lynch's friends and longtime fans are bound to pack The B.O.B. for this special show, which also features an opening set from Paradise Outlaw.
Read more about the Kari Lynch Band and the new album (and listen to new songs) in this Local Spins Artist Spotlight.
RYAN HURD
RYAN BEAVER
When: 7:30 p.m. Thursday
Tickets: $15 advance, $18 day of show
Where: The Intersection, Grand Rapids
Kalamazoo native turned rising country star Ryan Hurd will make his return to the west side of the state for his "To A Tour" tour. Hurd has written No. 1 singles for superstars such as Luke Bryan and Blake Shelton, and is married to Maren Morris, successful country singer who made her crossover with the No. 1 song, "The Middle."
Joining him will be Ryan Beaver, another country artist from Nashville. Doors open at 6:30 p.m. and tickets are available here. (Country fans also should note that Round 2 of B93's Battle to the Bash takes place at Elevation inside The Intersection at 7 p.m. Friday.)
FRIDAY
SKITZOMICHIGAN
THE MUSHMEN, TRIFOCAL
GHOST BUNNIES
CHADDERBOXX B2B ANSERZ
When: 7:30 p.m. Friday
Tickets: $5
Where: State Theatre, Kalamazoo
Another season winds to a close at the Kalamazoo State Theatre and five local acts hope to pack the house for this "End of Season Blowout" show. Hosted by comedian David Steves, there will be drink specials, games and much more, most notably an eclectic lineup headlined by hip hop artist SkitzoMichigan, whose sound has been compared to Dr. Dre meets Public Enemy.
With a socially conscious flair, Skitzo will bring with him DJ Enyce and Boomboox Ronnie, to close out a night that also features Kalamazoo's favorite ska band, The Mushmen, up-and coming genre-melding, experimental trio Trifocal, local indie rockers The Ghost Bunnies and the DJ sounds of Chadderboxx B2B Anserz. Tickets for the event are just $5. For more information, visit kazoostate.com.
THE CULT
When: 8 p.m. Friday
Tickets: $42-$110
Where: 20 Monroe Live, Grand Rapids
"A Sonic Temple" is a night of celebration for seminal British rock band The Cult and its fans. It will be performing a show drawing from all 10 of its studio albums with the centerpiece focused on the core songs from legendary fourth studio album, "Sonic Temple," including some songs that have not been performed live since the album's release in 1989.
For fans, it's a chance to be part of a truly memorable night. Doors open at 7 p.m. Get tickets at http://www.20monroelive.com.

LOKELLA ALBUM-RELEASE SHOW
When: 8 p.m. Friday
Tickets: $10 advance, $13 day of show
Where: The Pyramid Scheme, Grand Rapids
Grand Rapids rock band Lokella is set to release its brand new studio album, "Censory Overload," with help from West Michigan bands Hail Your Highness, The Autumnatic and Head.
Doors open for this 21-and-older show at 7:30 p.m., and tune in to Local Spins on WYCE at 11 a.m. Friday (88.1 FM) for the debut of a Lokella track. Snag tickets and details online at pyramidschemebar.com.
JESSE RAY & THE CALIFORNIA CATFISH
ALBUM-RELEASE SHOW
When: 9 p.m. Friday
Tickets: $20
Where: Tip Top Deluxe Bar & Grill, Grand Rapids
This popular two-piece rock 'n roll band from Grand Rapids will release its latest album at the Tip Top. Every ticket purchased comes with a copy of the new album by Jesse Ray & The Carolina Catfish. This show is only the start of their summer-long tour around Michigan.
This is a 21-and-older show and tickets are available here. And listen to Local Spins on WYCE (88.1 FM) at 11 a.m. Friday when the show will debut a single by the band. The Tip Top follows this on Saturday with the bluegrass fire of The Smokin' Dobroleles and Strings & Slide.

AARON KAM & THE ONE DROPS
QUANTUM FLEEK
When: 9 p.m. Friday
Tickets: $10
Where: Bell's Brewery Eccentric Cafe, Kalamazoo
Mississippi River Blues, roots reggae stylings, soulful vocals and improv-laced jams is the recipe that makes up the sounds of St. Louis-based trio Aaron Kam and the One Drops. The hardworking trio drops in at Kalamazoo Friday with support from emerging local act Quantum Fleek.
While not on the scene for long, Quantum Fleek is made up of veteran area musicians Eric Fischer (keys), Andrew Haase (guitar), Joe Lucido (sax), Trey Marks (bass) and Ryan Pate (drums). The experimental quintet has slowly been piecing together an original sound over the past three years with jazz, funk and rock stylings. Visit bellsbeer.com for more information and tickets.
WHITE BIRCH MUSIC FESTIVAL
When: Friday-Sunday
Tickets: $60 advance, $65 at the gate
$30-$40 day pass
Where: Moreland Motocross Park, 5221 E. Pakes Rd., Stanton
LOCAL SPINS TICKET GIVEAWAY: Congratulations to Local Spins reader Angie Chase. She was the first person to email john@localspins.com with "WHITE BIRCH" in the message field and won a pair of tickets to this weekend festival. Check The Big List every week for your chance to win concert tickets.
It's back for the second year. The White Birch Music Festival outside Stanton – one of Michigan's first outdoor festivals of the season – has upped the ante for 2019 with a regional lineup that includes Joshua Davis & Rachael Davis, The Gasoline Gypsies, Act Casual, Biomassive, The Bootstrap Boys, Flylite Gemini, Max Lockwood, Monte Pride, Political Lizard, Sherman Gepherd and many more.
Get the full lineup, camping information and details online at whitebirchmusicfestival.com. The family-friendly festival includes a kids' tent. Read more about the event later this week at Local Spins.
SATURDAY
BBQ, BLUES & BLUEGRASS FESTIVAL:
JD McPHERSON, NORA JANE STRUTHERS
CHE APACHE, THE SPECIAL CONSENSUS
TAMECA JONES
When: Noon Saturday
Tickets: $20 advance, $25 day of show
Where: Whirlpool Centennial Park, St. Joseph
The seventh annual BBQ, Blues & Bluegrass Festival brings another strong lineup to the shores of Lake Michigan this Saturday. And in addition to gorging themselves on some of the best BBQ and craft beer around, attendees will be able to indulge in the sounds of retro-rocker JD McPherson, bluegrass acts Che Apalache and The Special Consensus, as well as the ever-soulful Nora Jane Struthers and Tameca Jones.
The Latin-infused Che Apalache, which has members from Argentina, Mexico and the U.S., began to make waves with 2017 debut "Latin Grass" and will be releasing a sophomore effort, to be produced by Bela Fleck, later in 2019. The Special Consensus, meanwhile, is touring on the recent success of 19th recording, "River and Roads," a 2019 Grammy nominee for Bluegrass Album of the Year. Tickets for the event are $20 in advance, $25 day of show. For more information and tickets, visit stjoetoday.com.
BADFLOWER
FENCER
When: 7:30 p.m. Saturday
Tickets: $9.79 advance, $15 day of show
Where: The Intersection, Grand Rapids
Originally slotted to perform at The Stache, demand for this show was so great that it has been moved to the main showroom of The Intersection, so if you love alt-rock, don't miss out on this new chance. Founded in 2014, Badflower was supporting The Veronicas on tour in Europe before releasing its debut EP, and racking up millions of Spotify streams without ever releasing an LP. Badflower brings its wildly popular brand of rock to Grand Rapids in support of its debut full-length record, February's "OK, I'M SICK."
Opening will be L.A. garage rock band Fencer. Doors open at 7 p.m. Get tickets at https://sectionlive.com.
PATHWAY TO THE PASTURE:
BARBAROSSA BROTHERS
UTOPIAN PARTY
DREW PHORIA
When: 8:30 p.m. Saturday
Tickets: Free
Where: Arcadia Brewing Company, Kalamazoo
The third stop on the Pathway to the Pasture, Arcadia Brewing Company in Kalamazoo hosts three bands vying for a slot at this year's Cowpie Music Festival, being held Aug. 8-10 on Shagbark Farm near Caledonia.
Utopian Party will be joined at Arcadia by Grand Rapids' alt-jam-man Drew Phoria and Bay City's roots-rockin' Barbarossa Brothers. Just one of them will advance on to the semifinals June 7 at Holland's Park Theatre.
Awaiting the winner there will be Muskegon's Flexadecibel and Grand Rapids' Dalmatian Stone, along with a band to be determined on May 24 at Ziggy's in Ypsilanti. This year's Cowpie Music Festival is being headlined by Cracker, Joe Hertler & The Rainbow Seekers and Desmond Jones. Visit cowpiemusicfestival.com for more information. Saturday's play-in competition show, which will be capped by a late night set from Quantum Fleek, is free.
JOE
LENNY WILLIAMS
When: 8 p.m. Saturday
Tickets: $48-$128
Where: State Theatre, Kalamazoo
With two decades of making music and 12 albums under his belt, R&B veteran Joe hits the Kalamazoo State Theatre stage Saturday night, where he will likely perform hits such as "Don't Wanna Be a Player," "I Wanna Know" and "All The Things Your Man Won'y Do."
Joining the Grammy-nominated artist will be fellow R&B sensation Lenny Williams, long considered to be one of the genre's most influential soul men, churning out classics such as "Cause I Love You" and "So Very Hard To Go." For more information and tickets, visit kazoostate.com.


THE HOWLERS
BLANCA LUZ
DUAL ALBUM-RELEASE
When: 9 p.m. Saturday
Tickets: $10
Where: The Pyramid Scheme, Grand Rapids
Two of Grand Rapids' most compelling rock bands celebrate release of new albums on Saturday night at The Pyramid Scheme. Psych-rock's Matt Ten Clay & The Howlers are unfurling "The Sun Comes Up, The Sun Goes Down," while Blanca Luz is releasing its "Elevators EP." (Read more about Blanca Luz in a Local Spins Artist Spotlight feature later this week.)
FLUSHED will also play a set as part of this 21-and-older show, with doors opening at 8:30 p.m. Details at pyramidschemebar.com.
DONNA THE BUFFALO
When: 9 p.m. Saturday
Tickets: $20
Where: Bell's Brewery Eccentric Cafe, Kalamazoo
One of Americana's most-tenured touring acts, Donna The Buffalo has been at it for 30 years, winning over fans everywhere the band goes with a distinctive, groove-heavy sound that blends elements of Cajun/zydeco, rock, folk, reggae and country.
Filling the air with positive sounds of celebrations and social consciousness, the band returns to Bell's Back Room for an evening with, sure to spark memories and smiles to last for some time to come. Visit bellsbeer.com for more information and tickets.
MUSTARD PLUG
DANCE CONTRAPTION
SOMETHING TO DO
When: 9:30 p.m. Saturday
Tickets: $5
Where: Founders Brewing Co., Grand Rapids
Punk-influenced ska band Mustard Plug from Grand Rapids released its first cassette tape back in 1992, "Skapocalypse Now!" In 2014, the band released the well-received "Can't Contain It", which was tracked at bassist Rick Johnson's Cold War Studios, bringing them back to the DIY music scene.
Joining the bill is ska band Dance Contraption and rock 'n roll band Something To Do. This show is 21-and-older. (By the way, Harper and the Midwest Kind play Founders' free show on Thursday.)
SUNDAY
BLUES CHALLENGE:
STRAPPING OWLS
JOE JOHNSON & THE BLUEBACKS
CASH O'RILEY BAND
KATHLEEN & THE BRIDGE STREET BAND
HARRY LUCAS & THE LOWDOWN
When: 2 p.m. Sunday
Tickets: $5
Where: Billy's Lounge, Grand Rapids
The West Michigan Blues Society is staging the International Blues Challenge competition on Sunday, featuring funky and spontaneous Strapping Owls from Fennville, who just released the debut album "Live Wire Soul," Joe Johnson & The Bluebacks, The Cash O'Riley Band, Kathleen & The Bridge Street Band and Harry Lucas & The Lowdown. The winner gets a chance to compete at the next level in Memphis.
Tickets are $5 for this event and all ages are welcome. Doors open at 1 p.m.
LUCY KAPLANSKY
When: 7 p.m. Sunday
Tickets: $25-$35
Where: Seven Steps Up, Spring Lake
Based in New York, folk singer-songwriter Lucy Kaplansky has performed for several decades, releasing her first album back in 1994. Since then, she's released numerous recordings, including work with Cry Cry Cry (featuring Richard Shindell and Dar Williams). Her latest album, "Everyday Street," came out in 2018, and she's long earned rave reviews from critics.
Christie Lenee opens the show. Get tickets and details online here.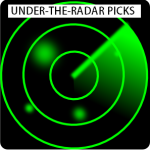 UNDER-THE-RADAR PICKS
NP Presley & The Ghost of Jesse Garon playing Rocky's Bar & Grill in Grand Rapids, 8 p.m. Monday, free – This special Monday night show at Rocky's will also feature sets by rock's The Blue Pines and Jeremy Porter (solo).
The Dead Shepherds playing Tip Top Deluxe Bar & Grill in Grand Rapids, 9 p.m. Monday, free – "Muskegon Takeover" month at the Tip Top continues with the fetching, dusky Americana music of The Dead Shepherds.
John Primer & The Real Deal Blues Band playing Billy's Lounge in Grand Rapids, 7 p.m. Tuesday, $15 – Talk about the real deal: Grammy-nominated Chicago blues guitarist John Primer is touring behind his latest album, "The Soul of a Blues Man." Get more info about this show online here.
Keith Hall's All-Star Trio jazzing up Union Cabaret & Grille in Kalamazoo, 7 p.m. Thursday, free — Drummer Keith Hall is the backbone to an all-star trio featuring the talented Andrew Rathbun on saxophone and seven-time Grammy winner Robert Hurst on bass. The trio will perform new originals in duo and trio format in preparation for their brand new recording.
Howie Day playing Seven Steps Up, 116 S. Jackson St., Spring Lake, 8 p.m. Friday, $35-$45 – Maine native and acclaimed singer-songwriter Howie Day, perhaps best known for his 2005 platinum-selling single, "Collide," continues tour and impress fans with his heartfelt performances – and he's made this Spring Lake listening room a regular tour stop.
Earth Radio playing at Rockford Brewing Company in Rockford, 8:30 p.m. Friday, free — The unique collection of artists pushing soul music to the limit, Earth Radio will stop at Rockford Brewing Company for another high-energy show. Rockford Brewing follows this on Saturday night with a tribute to Green Day, courtesy of The Avenue.
Sandra Effert Band performing at Creston Brewery in Grand Rapids, 9 p.m. Friday, free – The soulful and harmony-hued Sandra Effert Band returns to Creston Brewery, with Lexi Adams opening the show.
Flexadecibel flexing high-intensity funk muscles at The Livery in Benton Harbor, 9 p.m., Friday, Pay What You Want — The Muskegon seven-piece, groove-centric act is fresh off a Cowpie Pathway to the Pasture win and will be busy banging out originals and classic and modern covers with a twist this Friday in Benton Harbor.
Max Lockwood Trio and Brian Koenigsknecht playing Old Dog Tavern in Kalamazoo, 10 p.m. Saturday, $10 — Flanked by Justin Dore and Eric O'Daly, emerging front man Max Lockwood offers up "the flair of Tom Petty and the eloquence of the Beat Generation's finest to create a sound rooted in song craft and heartfelt lyricism." Lockwood's trio headlines at the Old Dog this Saturday with support from Kalamazoo songwriter Brian Koenigsknecht, who is eager to share some new music and is also back in the studio again after "a long writer's block."
Troll for Trout playing One Trick Pony in Grand Rapids, 8 p.m. Saturday, free – Labeling its music as "up-north folk rock," Grand Rapids' Troll for Trout, led by Michael Crittenden, will bring a 20-year history of music to the One Trick Pony. (Mary Rademacher Reed and the Mark Kahny Trio play One Trick on Thursday.)
Olivia Mainville & Brandon James playing Salt of the Earth, 114 E. Main St., Fennville, 6 p.m. Sunday, $15 – Holland singer-songwriter Olivia Mainville – who fronts Olivia & The Aquatic Troupe – pairs up with singer and multi-instrumentalist Brandon James for the evening
Jordan Hamilton and Sam Cooper heading up the Earthwork Series at The Livery in Benton Harbor, 7 p.m. Sunday, donations at the door — It seems everywhere you turn these days cellist Jordan Hamilton is on a stage somewhere. The elect instrumentalist and singer-songwriter Sam Cooper will be the focus of this Sunday's Earthwork Spotlight, which will benefit nonprofit Feeding America.
MICHIGAN MUSIC FESTIVALS
May 17-19
White Birch Music Festival
Morelands Motocross Park, Stanton
https://www.facebook.com/WhiteBirchMusicFestival/
May 18
BBQ, Blues and Bluegrass
Whirlpool Centennial Park, St. Joseph
https://www.stjoetoday.com/all-events/details/6th-annual-bbq-blues-bluegrass
OUTDOOR COMMUNITY CONCERTS
Relax at Rosa, May 16 – Mark Lavengood
---
ON THE HORIZON & THE REALLY BIG LIST OF CONCERTS
Monday, May 13
The Dead Shepherds, Tip Top Deluxe Bar & Grill
BassBin: Gettoblaster/We Jack/DirtyBird, Billy's Lounge
John Shea, The Republic
In the Blue, Long Road Distillers
NP Presley & the Ghost of Jesse Garon/The Blue Pines/Jeremy Porter, Rocky's Bar & Grill
Kevin Kline, Malleable Brewing Co., Albion
DB Rouse, Red Sky Stage, Petoskey
Tuesday, May 14
The Damned Things/Crobot/He Is Legend/As Am I, Elevation @ The Intersection
Dance With The Dead/.wavrunner, The Stache @ The Intersection
John Primer and the Real Deal Band, Billy's Lounge
Future Misters/Big Loser/Pretoria/You & Them, The Iron Well
John Shea Trio with John Montgomery: West Michigan Jazz Society Musician of the Year Banquet Honoring Fred Knapp, Noto's Old World Dining, Cascade
The New Standard, The Grand Bar, Grand Haven
Devon Yeider, The Union Cabaret & Grille, Kalamazoo
Kalamazoo Concert Brass, Louie's Trophy House, Kalamazoo
Patty PerShayla, Stagecoach Inn, Marshall
DB Rouse, Red Sky Stage, Petoskey
Wednesday, May 15
MGMT/Warpaint, 20 Monroe Live
Annagail, Local Spins Wednesday @ SpeakEZ Lounge
River North Jazz, The Old Goat
Tom Hagen Trio featuring Rick Reuther, Noto's, Cascade
Tony Halchak, Cedar Springs Brewing Co., Cedar Springs
Ivan Akansiima, Mizu Sushi, Holland
Frog & the Beeftones, Gun Lake Casino, Wayland
WMU Jazz Students, The Union Cabaret & Grille, Kalamazoo
Jake Stevens, Potter's Lounge, Four Points Sheraton, Kalamazoo
The Way Down Wanderers/Todd Albright, Back Room @ Bell's Eccentric Cafe, Kalamazoo
Thursday, May 16
Ryan Hurd/Ryan Beaver, Elevation @ The Intersection
Harper and Midwest Kind, Founders Brewing Company
Mary Rademacher & Mark Kahny Trio, One Trick Pony
Hannah Laine, Creston Brewery
Further Closer/Lane Ellens/Visk Mono/Jack Droppers, Mulligan's Pub
Redmincy Line, 7 Monks Taproom
El Brandino/Shane Tripp/Shabazz/Conrad Shock + the Noise, Paddock Place
Nicholas James Thomasma, Rockford Brewing Company, Rockford
Gabrial James, Porto Bello, Grand Haven
Nate Holley, Itty Bitty Bar, Holland
Stereolithic, Big Lake Brewing, Holland
Steve Talaga Trio, Sandy Point Beach House, West Olive
Chris & Andy, Grand Armory Brewing, Grand Haven
Rocket Fuel Haulers, Dockers Fish House, Muskegon
One For The Foxes, Pigeon Hill Brewing Company, Muskegon
Front & Center Karaoke Live, Gun Lake Casino, Wayland
Sean Patton, Shakespeare's Lower Level, Kalamazoo
Bride Of Fleckenstein/PattiAnn & the Play Fellows/Charlie Mench: Homegrown in Kalamazoo, Old Dog Tavern, Kalamazoo
Keith Hall's All Star Trio, The Union Cabaret & Grille, Kalamazoo
Jersey Boys, The Mendel Center at Lake Michigan College, Benton Harbor
Friday, May 17
The Cult, 20 Monroe Live
Lokella (album release)/Hail Your Highness/The Autumnatic/Head, The Pyramid Scheme
Jessie Campbell Band/Stone/Conestega/Jared Knox and the Hager Bombs/Stevie Riedz & Company: Battle to the B-93 Birthday Bash, Round 2, The Intersection
Marvel Years & Daily Bread/Fludder, The Stache @ The Intersection
Jesse Ray & the Carolina Catfish (CD release), Tip Top Deluxe Bar & Grill
Serita's Black Rose, Billy's Lounge
Elijah Russ & Groove Ground, Garage Bar & Grill
Grand Rapids Symphony, "Chopin and Brahms: Mother's Day with Maestro," DeVos Performance Hall (May 17-18)
Sandra Effert Band, Creston Brewery
Heartsick/Jenn's Apartment/Vincie D: 517 Showcase, Mulligan's Pub
Jedi MInd Trip, H.O.M.E. at the B.O.B.
JGJ, Bobarino's
Coty Bouchard, B.O.B.'s Brewery
Greater Grand Rapids Hip Hop Awards
Decades, River City Saloon
Moonshot, The Score
DC-90, Log Cabin
John Shea Trio, JW Marriott
Entourage, Rendezvous Lounge @ Amway Grand Plaza Hotel
Rich Burkholder, Blue Water Grill, Belmont
Jaded 8, Shots on West River, Belmont (May 17-18), Belmont
Earth Radio, Rockford Brewing Company, Rockford
OTC, Woody's Press Box, Wyoming (May 17-18)
Dave & Connie D, Saugatuck Brewing Company, Douglas
Rick B., Wicks Park Bar & Grille, Saugatuck
Rock Shop, Itty Bitty Bar, Holland
People Movers Band (Grateful Dead tribute), Park Theatre, Holland
Drew Behringer, Our Brewing, Holland
Jess & Jesse, New Holland Brewing's Pub on 8th, Holland
Rebekah Rhys, Hops at 84 East, Holland
Tim Johnson & Co., Porto Bello, Grand Haven
The Carl Webb Band, Grand Armory Brewing, Grand Haven
Howie Day, Seven Steps Up, Spring Lake
Project 90, Unruly Brewing, Muskegon
JMM Jazz, 18th Amendment Spirits Co., Muskegon
Joni Norwood, Smash Wine Bar & Bistro, Muskegon
The Rock Show, JB's Whiskey Creek, Springfield
Kalamazoo Symphony, "Bartok & Stravinsky," Miller Auditorium, Kalamazoo
Aaron Kamm & the One Drops/Quantum Fleek, Back Room @ Bell's Eccentric Cafe, Kalamazoo
Delilah DeWylde, Final Gravity Brewing, Kalamazoo
Tony Fields & Doug Decker, Potter's Lounge, Four Points Sheraton, Kalamazoo
DJs Chatterbox & Anserz/Ghost Bunnies/Trifocal/The Mushmen/SkitzoMichigan, State Theatre, Kalamazoo
Chandler Reed & the Sticky Keys/Lighting Matches, Old Dog Tavern, Kalamazoo
Jeff Mueller (2:30 p.m.), Louie's Trophy House, Kalamazoo
Everett Domeier/Fool House, Gun Lake Casino, Wayland
The FretKnots, Hilliard's Corner Lounge, Wayland
The Furious Bongos Play Zappa, Acorn Theater, Three Oaks
The Dacia Bridges Project, Box Factory for the Arts, St. Joseph
Flexadecibel, The Livery, Benton Harbor
Steve Michaels/The B Side Band, Round Barn Winery Distillery Brewery, Baroda
Katherine Ryan/Hannah Harris, Red Sky Stage, Petoskey
Saturday, May 18
Bring Me The Horizon, 20 Monroe Live
Badflower/Fencer, The Intersection
Shoreline Mafia, Elevation @ The Intersection
The Howlers/Blanca Luz (dual album release)/Flushed, The Pyramid Scheme
Mustard Plug/Dance Contraption/Something To Do, Founders Brewing Company
Troll For Trout, One Trick Pony
Azz Izz, Billy's Lounge
Zie, Garage Bar & Grill
Avon Bomb, H.O.M.E. at the B.O.B.
Jake Stevens, B.O.B.'s Brewery
Blue Water Ramblers, Creston Brewery
Grand Rapids Symphony, "Chopin and Brahms: Mother's Day with Maestro," DeVos Performance Hall (May 17-18)
Grand Rapids Hip Hop Summit
The Smokin' Dobroleles/Strings and Slide, Tip Top Deluxe Bar & Grill
Thundering Heart, River City Saloon
Hallow Point/Silence & Solace/Vestigial/Laurentian Tides, 741
Kevin Schaffer, Blue Water Grill
Astro Jackson, The Score
DC-90, Log Cabin
Kari Holmes, Back Forty Saloon
Catch The Fish (Rush tribute)/The Leftovers/Lucius Fox, Quinn & Tuite's Irish Pub
Third Coast Gypsy Jazz, The Old Goat
Steve Hilger Trio, JW Marriott
Entourage, Rendezvous Lounge @ Amway Grand Plaza Hotel
Catch the Fish (Rush tribute)/The Leftovers/Lucius Fox, Quinn & Tuite's Irish Pub
Dew South, Twisted Bull
Jaded 8, Shots on West River, Belmont
John Shea, Noto's, Cascade
Weezil Malone, Nick Fink's, Comstock Park
Sumthin' New, Red's Sports Bar & Grill, Middleville
Beer For Breakfast, Rogue River Tavern, Rockford
The Avenue (Green Day tribute), Rockford Brewing Company, Rockford
OTC, Woody's Press Box, Wyoming
The McDaniels, Saugatuck Brewing Company, Douglas
Dave Burel, Trail Point Brewing Company, Allendale
Rockshop, Wicks Park Bar & Grille, Saugatuck
Dean Allrick Jazz Piano, What Not Inn, Fennville
Lit Up, Gentleman Jack's, Fennville
Trixy Tang/Cheap Dates, Itty Bitty Bar, Holland
Frenchtown Playboys, Waverly Stone Gastropub, Holland
Schultze Blues Band, Great Legs Winery Brewery Distillery, Holland
John Sanger, Hops at 84 East, Holland
Travis Radaz, Tripelroot, Zeeland
Callaghan, Seven Steps Up, Spring Lake
Sweet J Band, The Kirby House, Grand Haven
Delilah DeWylde, Grand Armory Brewing, Grand Haven
Mega 80s, Frauenthal Center, Muskegon
Funk Wagon/Liquid Thickness, Unruly Brewing Co., Muskegon
That Beatles Thing, Hennessy's Pub, Muskegon
John Waite/Daniel Correa, Dogwood Center for Performing Arts, Fremont
Scott Pellegrom/Joe Sturgill, The Mitten Bar, Ludington
Project 90, Sandbar, Ludington
Toby Bresnahan, Ridge Cider Co., Grant
Global Village/Hello Weekend, Gun Lake Casino, Wayland
Megan Rae Band, JB's Whiskey Creek, Springfield
Donna The Buffalo, Back Room @ Bell's Eccentric Cafe, Kalamazoo
Rolling Zen/The Barbarossa Brothers/Static Apparatus, Pathway to the Pasture Play-in Contest, Arcadia Brewing Company, Kalamazoo
Max Lockwood Trio & Brian Koenigsknecht, Old Dog Tavern, Kalamazoo
Edge Of Midnight, The Union Cabaret & Grille, Kalamazoo
Joe/Lenny Williams, Kalamazoo State Theatre, Kalamazoo
Neil Harding & Lisa Mallwitz, Potter's Lounge, Four Points Sheraton, Kalamazoo
44th Stulberg International String Competition, Dalton Center Recital Hall, Western Michigan University, Kalamazoo
Hairmania, Shakespeare's Lower Level, Kalamazoo
Bill Slagt, Vickers' Lakeside Tavern, Vicksburg
Cereal City Concert Band, "British Invasion," KCC Binda Performing Arts Center, Battle Creek
The Hill People (Foundry Hall Presents), The Church of the Epiphany, South Haven
Joker On Jack, Czar's 505, St. Joseph
Royal Grand, Mustang Junction, Edmore
Peter "Madcat" Ruth, Red Sky Stage, Petoskey
Good Thang Goin' (4 p.m.)/The Fat Animals (5:30 p.m.)/Who Dat? Blues Band (7:30 p.m.): 1 Year Anniversary Bash, Malleable Brewing Co., Albion
Sunday, May 19
Greg Miller (10 a.m.), Sunday Brunch @ JW Marriott
River Rogues Jazz Band (2 p.m.), Harmony Hall
Cash O'Riley Band/Kathleen and the Bridge Street Band/Harry Lucas/The Strapping Owls/Joe Johnson and the Bluebacks: West Michigan International Blues Challenge, Billy's Lounge
Life Loss/Round House, Tip Top Deluxe Bar & Grill
International Blues Challenge, Billy's Lounge
Robin Connell & Paul Brewer conducting Youth Jazz Ensemble, St. Cecilia Music Center
Randy Marsh & Friends, SpeakEZ Lounge
Jason Wheeler & Friends (noon), Cedar Springs Brewing Co., Cedar Springs
Steffan Copenhaver, Bostwick Lake Inn, Rockford
Trio Abelia, Sunday Afternoon Concert Series, Loutit District Library, Grand Haven
Lucy Kaplansky, Seven Steps Up, Spring Lake
Olivia Mainville & Brandon James, Salt of the Earth, Fennville
Don Middlebrook, Gun Lake Casino, Wayland
Carrie McFerrin, Hilliard's Corner Lounge, Wayland
Folias Duo, Ludington Area Center for the Arts, Ludington
Patty PerShayla, Ludington Pub, Ludington
Jordan Hamilton/Sam Cooper: Earthwork Sunday Showcase, The Livery, Benton Harbor
Erik Donner/Rebecca Anne Band, Round Barn Winery Distillery Brewery, Baroda
ON THE HORIZON
Monday, May 20
Delta Decalactones, Tip Top Deluxe Bar & Grill
BassBin: Flats Stanlie/Crisp Bitz, Billy's Lounge
Travis Swanson Trio, Long Road Distillers
John Shea, The Republic
Ben Kolk, Malleable Brewing Co., Albion
Tuesday, May 21
Marianas Trench/Scott Helman/DJ George Thoms, The Intersection
Snow Tha Product/Castro Escobar/Jandro/James Elizabeth, The Stache @ The Intersection
The New Standard, The Grand Bar, Grand Haven
Truth in Jazz Orchestra, 920 Watermark, Muskegon
Devon Yeider, The Union Cabaret & Grille, Kalamazoo
Kalamazoo Concert Brass, Louie's Trophy House, Kalamazoo
Wednesday, May 22
Lighting Matches (album release), Local Spins Live @ SpeakEZ Lounge
River North Jazz, The Old Goat
Austin Lucas, Tip Top Deluxe Bar & Grill
Tom Hagen Trio featuring Rick Reuther, Noto's, Cascade
Laura Bennett/Mark Kahny/Mark Weymouth, Venue 3Two, Kentwood
Versus (unplugged), Cedar Springs Brewing Co., Cedar Springs
Ivan Askansiima, Mizu Sushi, Holland
Soul Shake, Gun Lake Casino, Wayland
WMU Jazz Students, The Union Cabaret & Grille, Kalamazoo
Thursday, May 23
As Am I/Another Man's Trash/Jake Kalmink & Further Closer, Founders Brewing Company
Konrad Twitty Band/Lucius Fox/Space Pussy, Mulligan's Pub
Kevin & Bobbi, One Trick Pony
Drew Najor, Creston Brewery
Three's A Crowd, The Score
Los Mirlos/Cabildo, Mexicains Sans Frontieres
The Blue Jazz Ensemble, Zoko 822
Laura Bennett/ Mark Kahny/Mark Weymouth, Zeppelin Lounge @ New Holland Brewing's The Knickerbocker
The Fast Hands Band, 7 Monks Taproom
JGJ, Bostwick Lake Inn, Rockford
Jim Spalink, Rockford Brewing Company, Rockford
Nate Holley, Itty Bitty Bar, Holland
Jaik Willis, Big Lake Brewing, Holland
Chirp/Crooked Spires, Park Theatre, Holland
Checkers Morton, Sandy Point Beach House, West Olive
Chris & Andy, Grand Armory Brewing, Grand Haven
Front & Center Karaoke Live, Gun Lake Casino, Wayland
Ivan Akinsiima/Alfredo Balcacer/Andrew Saliba/Josh Moran/Ben Crino, WMU Guitar Summit VII with Tom Knific, The Union Cabaret & Grille, Kalamazoo
Friday, May 24
Simply Queen (Queen tribute), 20 Monroe Live
Twin Flame/Bet On Rats/Shoebox GR/Boob Sweat, The Pyramid Scheme
Nick Moss Band, Tip Top Deluxe Bar & Grill
Marcus Ryan/Oski/MarQ Beyond/Africa (formerly known as Tokyo)/Hosted by Lady Ace Boogie & Jance, Billy's Lounge
Love Handle/Stevie Reidz & Co./A Study In Scarlet, Mulligan's Pub
Dale Wicks, Garage Bar & Grill
DC-90, H.O.M.E. at the B.O.B.
Mike McIntosh, B.O.B.'s Brewery
Faux Five, Bobarino's
Silent Bark, Log Cabin Bar
Bar Code, River City Saloon
Trilogy, The Score
Silent Bark, Log Cabin
Edye Evans Hyde Trio, JW Marriott
John Shea, Rendezvous Lounge @ Amway Grand Plaza Hotel
Paradise Outlaw/Silverstiles/Josh Leonard, The Iron Well
Tony Reynolds, Blue Water Grill, Belmont
David Kinsey, Bier Distillery, Belmont
Moonshot, Shots on West River, Belmont
The Leprecons, E.B. Coffee & Pub, Caledonia
The Concussions, Rockford Brewing Company, Rockford
Beer For Breakfast, Woody's Press Box, Wyoming
Steve Michaels, Saugatuck Brewing Company, Douglas
Mark Kahny, Marro's Italian Restaurant, Saugatuck
Blue Jay Bridge, Wicks Park Bar & Grille, Saugatuck
Chunk Of Funk, Itty Bitty Bar, Holland
Samantha Parks, Our Brewing, Holland
Dixon's Violin, Park Theatre, Holland
Brad Vredevoogd (5 p.m. beer garden)/Truett, New Holland Brewing's Pub on 8th, Holland
The Carl Webb Band, Hops at 84 East, Holland
Tim Johnson & Co., Porto Bello, Grand Haven
Risque, Kirby House, Grand Haven (May 24-25)
Gregory Stovetop Band, Grand Armory Brewing, Grand Haven
Perfect Storm/Mr. Whooha, 15th Annual Ribfest, VFW Post #2326, Grand Haven (May 24-25)
Entourage, 18th Amendment Spirits Co., Muskegon
Nate Dill, Smash Wine Bar & Bistro, Muskegon
Mighty Mystic, Unruly Brewing Co., Muskegon
Entourage, 18th Amendment Spirits Co, Muskegon
Mark Mulder, Dockers Fish House, Muskegon
The Factory, McDuff's Bar & Grille, Wayland
Toby Bresnahan, Hilliard's Corner Lounge, Wayland
Rock Rx, Old Dog Tavern, Kalamazoo
Jack Leaver, Gun Lake Casino, Wayland
Allie Garland & Awesome Sauce, JB's Whiskey Creek, Springfield
Mike List, Final Gravity Brewing, Kalamazoo
Jeff Mueller (2:30 p.m.), Louie's Trophy House, Kalamazoo
BFF/The Kreylboynes/Katy Needs A Life, Bell's Eccentric Cafe, Kalamazoo
BloodStone (Judas Priest tribute)/Little Liars (Joan Jett tribute). Round Barn Winery Distillery Brewery, Baroda
John Primer & the Real Deal Blues, Acorn Theater, Three Oaks
The Change, The Livery, Benton Harbor
Mr. Blotto, Czar's 505, St. Joseph
Chirp/Ma Baker/Liquid Thickness: Pathway to the Pasture Play-in Contest, Ziggy's, Ypsilanti
Kristin Rebecca, Red Sky Stage, Petoskey
Saturday, May 25
The F***ing Pantera Cover Band/Death Abides, 20 Monroe Live
Bear's Den/Vera Sola, The Pyramid Scheme
May Erlewine, Creston Brewery
Emma Loo & Sam, Garage Bar & Grill
The Necrophilicons/Dangerville/The Von Werewolves, Tip Top Deluxe Bar & Grill
The Soul Syndicate, Billy's Lounge
Crossing Bard/Sibus/Broken Like Me, Mulligan's Pub
Project 90, H.O.M.E. at the B.O.B.
Eric Roberson/Jordan Hamilton, DeVos Performance Hall
Astro Jackson, Back Forty Saloon
Livin' The Dream, The Score
Third Coast Gypsy Jazz, The Old Goat
Randy Marsh Group, JW Marriott
Edye Evans Hyde Trio, Rendezvous Lounge @ Amway Grand Plaza Hotel
Stevie Reidz & Company, The Iron Well
Toby Bresnahan, Bier Distillery, Belmont
John Sanger, Blue Water Grill, Belmont
Azz Izz, Shots on West River, Belmont
John Shea, Noto's, Cascade
Mark Lavengood, Rockford Brewing Company, Rockford
El Recodo (Zamora Entertainment), Deltaplex, Walker
Iron Town, Woody's Press Box, Wyoming
Adam Labeaux, Trail Point Brewing Company, Allendale
Big Boss Blues, Saugatuck Brewing Company, Douglas
DC-90, Wicks Park Bar & Grille, Saugatuck
Mark Kahny, Marro's Italian Restaurant, Saugatuck
Dean Allrick Jazz Piano, What Not Inn, Fennville
Electric Red, Itty Bitty Bar, Holland
Hollapalooza (hip hop, R&B, EDM), Park Theatre, Holland
Drew Behringer (5 p.m., beer garden), New Holland Brewing's Pub on 8th, Holland
Patty PerShayla, Hops at 84 East, Holland
JMM Jazz, Porto Bello, Grand Haven
KJ & the Good Time Family Band/The Zannies, Grand Armory Brewing, Grand Haven
Risque, Kirby House, Grand Haven (May 24-25)
Todd Dunham/Bill Ellingboe/Three's A Crowd/Northbound: 15th Annual Ribfest, VFW Post #2326, Grand Haven
Causeway Fog, Dockers Fish House, Muskegon
The Carl Webb Band, Hennessy's Pub, Muskegon
Dance Contraption, Unruly Brewing Co., Muskegon
Franken Gerry, McDuff's Bar & Grille, Wayland
Tell Yo Mama/Jedi Mind Trip, Gun Lake Casino, Wayland
Lipstick & Whiskey, JB's Whiskey Creek, Springfield
Project Cypher VI: Hip Hop for Charity, Shakespeare's Lower Level, Kalamazoo
Edge of Midnight, The Union Cabaret & Grille, Kalamazoo
The Lakeside Rumberos/Cinco Enclave, Back Room @ Bell's Eccentric Cafe, Kalamazoo
SOLD OUT Chicago, Soaring Eagle Casino, Mt. Pleasant
Hannah Rose & the GravesTones, Mustang Junction, Edmore
Reely Dan (Steely Dan tribute), Acorn Theater, Three Oaks
Joshua Powell & the Great Train Robbery, The Livery, Benton Harbor
Without U2, Czar's 505, St. Joseph
Foreigner, Four Winds Casino Silver Creek Event Center, New Buffalo
Kevin Presbey/Six To Midnight, Round Barn Winery Distillery Brewery, Baroda
Kristin Rebecca, Red Sky Stage, Petoskey
Sunday, May 26
Mike Frost & Mike Hyde (10 a.m.), Sunday Brunch, JW Marriott
River North Jazz (11 a.m.), The Old Goat
Bless The Fall/Slaves/Glass Houses, The Stache @ The Intersection
Feeding Grizzlies/Future Misters, Tip Top Deluxe Bar & Grill
Zie, Creston Brewery
Frog and the Beeftones, The Score
Quality Cable/Bedroom Ceilings/The Ryne Experience/Clyde Park Avenue, Kava Kasa
Randy Marsh & Friends, SpeakEZ Lounge
Toby Bresnahan, Cedar Springs Brewing Co., Cedar Springs
Everett Domeier, Bostwick Lake Inn, Rockford
Janey & the House Rockers, Dockers Fish House, Muskegon
Dick Diamond & the Dusters, Gun Lake Casino, Wayland
Caskey/OG Huey/LZ Bully/O'Neil/Ky The Skywalker/AWR Big Grease/Morlock Records, Papa Pete's, Kalamazoo
Big Bad Voodoo Daddy, Great Lakes Center for the Arts, Petoskey
Monday, May 27 (Memorial Day)
Cosmic Knot, Tip Top Deluxe Bar & Grill
BassBin: Monica Parker/Richard Oxygenn, Billy's Lounge
JGJ, The Score
In The Blue Jazz Ensemble, Long Road Distillers
Upcoast Kin (2 p.m.), Dockers Fish House, Muskegon
Big Boss Blues, Gun Lake Casino, Wayland
Robert Rolfe Fedderson/Brian Allison, Round Barn Winery Distillery Brewery, Baroda
Memorial Daily Blues Jam, Malleable Brewing Co., Albion
Copyright 2019, Spins on Music LLC