The last week in March also boasts shows by From Ashes To New, Novo Amor, Jose Gonzalez, Thou, Dalmatian Stone, Lushh and more. And win tickets to see Carrie Nation at the Tip Top.
THE BIG LIST: March 25-31
For an expanded list of upcoming shows at West Michigan venues, check out The REALLY Big List at Local Spins.
Support our coverage of
West Michigan's music scene
Have concert listings you think deserve to be spotlighted? Email date, time, ticket prices, location and details to liz@localspins.com.
To be included in our "Big List of Michigan Music Festivals" or the upcoming list of summer outdoor concert series, email liz@localspins.com with 2019 dates, location, your contact information and any other pertinent details.
TUESDAY
RED SUN RISING
GOODBYE JUNE
DIRTY HONEY
When: 7 p.m. Tuesday
Tickets: $15 advance, $18 day of sale
Where: The Stache inside The Intersection, Grand Rapids
The Akron, Ohio, hard rock outfit Red Sun Rising is on the road promoting their brand new "Peel" EP, a collection of acoustic renditions of their songs and one Beach Boys cover. This comes almost a year after the band's second full-length "Thread," released last March.
They'll be joined by rootsy hard rockers Goodbye June and the Los-Angeles based rockers Dirty Honey, who are gearing up for a busy touring schedule in 2019 after the release of their self-titled debut EP earlier this month. Tickets can be found at sectionlive.com.
SPEEDO GREEN: SING FOR YOUR LIFE
When: 7 p.m. Tuesday
Tickets: $40-$60
Where: DeVos Performance Hall, Grand Rapids
Decorated opera singer Ryan "Speedo" Green will appear at DeVos Performance Hall on Tuesday alongside author Daniel Bergner for a uniquely intimate evening centered around Bergner's book "Sing For Your Life: A Story of Race, Music, and Family." Green's life is the subject of Bergner's biography, chronicling his rise to opera stardom from a difficult and tumultuous upbringing in southeastern Virginia. Tuesday's event will be part performance, part Q&A between Bergner and Green, giving the audience a chance to appreciate his talent in a new way.
Ticket prices are subject to fluctuate based on demand, but can be purchased online here.
WEDNESDAY
CARRIE NATION & THE SPEAKEASY
JAMES HUNNICUTT, THE SAILOR KICKS
When: 7 p.m. Wednesday
Tickets: $10
Where: Tip Top Deluxe Bar & Grill, Grand Rapids
LOCAL SPINS TICKET GIVEAWAY: The first person to email john@localspins.com with "CARRIE NATION" in the message field will win a pair of tickets to Wednesday's show. Check The Big List every week for your chance to win concert tickets.
"Brass 'n' grass" sextet Carrie Nation & The Speakeasy hail from Wichita, Kansas. The band's live shows are known to be raucous and fun, with a musical style that meshes bluegrass, Dixieland and punk, having earned the group the description in the past of sounding "like a stagecoach in overdrive."
On Wednesday, they'll be joined by singer-songwriter James Hunnicutt, as well as Grand Rapids' own surf rock/ska band The Sailor Kicks. Tickets and details can be found here.
BETH NIELSEN CHAPMAN
When: 7:30 p.m. Wednesday
Tickets: $35-$45
Where: Seven Steps Up, Spring Lake
Grammy-nominated hit songwriter and singer Beth Nielsen Chapman will be playing this intimate Spring Lake listening room to showcase the musical talents that brought her alongside artists like Elton John, Martina McBride, Willie Nelson and many others. The Nashville native is currently on tour, performing songs from her most recent album, "Heart of Glass," and other classics.
This show has free parking. Tickets to the show available for purchase online via Facebook.
LOCAL SPINS WEDNESDAYS:
DALMATIAN STONE
When: 8 p.m. Wednesday
Admission: Free
Where: SpeakEZ Lounge, Grand Rapids
The brainchild of Diego Morales, founder and former frontman of The Soul Syndicate, Dalmatian Stone is an original soul/funk band bringing funky originals (and a few covers) to ensure an evening of dancing and singing along.
The band's unique sound is a mix of artists such as Prince, Lenny Kravitz, Seal, Chic and more, represented on its debut album released in late 2018. Funky, sometimes eclectic grooves with catchy hooks and an all-around positive vibe. This is the band's SpeakEZ Lounge debut.
Local Spins Wednesdays are presented by Local Spins, SpeakEZ Lounge, Perrin Brewing and WYCE, with free parking in the small city lot kitty-corner from SpeakEZ just to the south on Monroe Avenue NW or the Sixth Street Park lot just to the north of SpeakEZ Lounge.
LUSHH, PEACH LAVENDER
HONEY MONSOON
When: 8 p.m. Wednesday
Tickets: $5
Where: Shakespeare's Pub, Kalamazoo
With a new album set to release in April, Kalamazoo fusion band Lushh will be sharing the stage with fellow Kalamazoo act Peach Lavender and Detroit band Honey Monsoon. The three bands will fuel the night with a mix of indie, electronic jazz, trip folk, and plenty of heart and soul.
For Honey Monsoon, this show kicks off the start of their "Opal Soul" tour. Tickets for this show are available online.
JOSE GONZALEZ & THE STRING THEORY
When: 8 p.m. Wednesday
Tickets: $32.50-$47.50
Where: State Theatre, Kalamazoo
Swedish-Argentinian folk sensation Jose Gonzalez makes a special stop in Kalamazoo where he will have his classical singer-songwriter sound backed by 21-piece orchestra The String Theory. Gonzalez, who, believe it or not, got his start in the hardcore punk scene, found his niche in the more peaceful side of the musical spectrum early on this century with the release of his 2003 debut "Veneer."
He followed that with 2007's "In Our Nature" and 2015's "Vestiges & Claws," the latter of which was the first of his albums to chart in the United States. More information and tickets for Wednesday's show can be found at kazoostate.com.
THURSDAY
CODY JINKS
THE STEEL WOODS
When: 8 p.m. Thursday
Tickets: $38-$153
Where: State Theatre, Kalamazoo
Touring behind 2018 release "Lifers," which peaked at No. 2 on the Billboard Country charts, fans have been "flocking" to see country rocker Cody Jinks. Known for his "powerful, yet nuanced baritone voice" and "uncompromising and empathetic" sound and songs, Jinks has been selling out shows right and left.
Nashville southern rockers The Steel Woods, who just released their acclaimed sophomore effort "Old News" in January, open the show. Limited tickets remain for Thursday's show. More information and tickets can be found at kazoostate.com.
FRIDAY
FROM ASHES TO NEW
ICE NINE KILLS, PALISADES
AFTERLIFE, HAWK
When: 7 p.m. Friday
Tickets: $20
Where: Elevation inside The Intersection, Grand Rapids
Lancaster, Penn., natives From Ashes To New and Boston's Ice Nine Kills will bring their "March into Madness" tour to Grand Rapids, firing things up with nu metal, alt-metal and metalcore. Both bands released new albums in 2018.
Special guests are hardcore rockers Palisades, Afterlife and Hawk. Doors for this all-ages show will open at 6 p.m. and tickets can be found here.
JAMEY JOHNSON
KELSEY WALDON
When: 8 p.m. Friday
Tickets: $30-$59.50
Where: 20 Monroe Live, Grand Rapids
Jamey Johnson has always stood apart with his own take on outlaw country.
Grand Rapids fans can catch the Alabama artist at 20 Monroe Live this week as part of his SiriusXM Outlaw Country tour. Expect the singer-songwriter to roll out the likes of "High Cost of Living," "In Color" and "Playin' the Part," along with some bracing covers.
Also performing at this 21-and-over show is country soul artist Kelsey Waldon, with tickets available online here. Doors open at 7 p.m.
NOVO AMOR
When: 8 p.m. Friday
Tickets: $18
Where: Dimnent Chapel, Holland
The Hope College Concert Series continues by bringing alternative artist Novo Amor (Ali John Meredith-Lacy) to Holland. Amor has been rising in popularity, and even has his song "Anchor" featured in the new movie "Five Feet Apart." The Welsh multi-instrumentalist and singer-songwriter released his debut EP, "Woodgate, NY," in 2014.
Tickets for Hope students are $7, and $10 for faculty, available here.
SATURDAY
DIERKS BENTLEY
When: 7 p.m. Saturday
Tickets: $34-$69
Where: Van Andel Arena, Grand Rapids
Country superstar Dierks Bentley has had a long string of successes on the national stage, starting with his debut album in 2003 and the hit single "What Was I Thinkin'." His most recent full-length release, "The Mountain," turned heads once again with hits like "Woman, Amen" and "Burning Man," with the latter serving as the namesake and motif for his current tour.
He'll be joined by rising star and recent touring pal Jon Pardi, as well as Tenille Townes and Nashville's Hot Country Knights. Get tickets here.

THOU, EMMA RUTH RUNDLE
CLOUD RAT, HELL HOTLINE
When: 8:30 p.m. Saturday
Tickets: $12
Where: The Pyramid Scheme, Grand Rapids
Baton Rouge doom metal band Thou returns to Grand Rapids for a night of fury and sludge. Known for their anarchistic views, Thou creates an apocalyptic atmosphere with a high energy volume output, which is rippled by blending stoner-metal and post-rock.
Joining them on this rambunctious night is Emma Ruth Rundle, Cloud Rat and Hell Hotline. Get more information and tickets here.
JACK & THE BEAR
When: 9:30 p.m. Saturday
Admission: $5
Where: Founders Brewing, Grand Rapids
Fairy tales are often derived from dark stories. Jack and the Bear are no different. Described as "Dark Disney," Jack and the Bear has entertained listeners since its incarnation in 2011 with theatrical musical shows and a dark cabaret sound, while engaging the audience with vaudeville tendencies.
"The greatest thing you'll ever see, probably," band is touring behind its 2018 release "Gruesome Gruesome." More information and tickets for this 21-and-older show can be found at foundersbrewing.com.
SUNDAY
IL DIVO
When: 8 p.m. Sunday
Tickets: $29.95-$299
Where: DeVos Performance Hall, Grand Rapids
Celebrating its 15th anniversary, tenor powerhouse vocal group Il Divo stops in Grand Rapids for its "Timeless" tour to promote its 2018 album of the same name. The multi-national classical crossover quartet has always stood on the fronts when it comes to mixing opera and pop in songs of different genre seamlessly, while gathering many accolades along the way.
Get tickets and information for this all-ages show.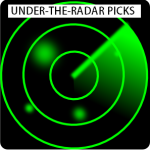 UNDER-THE-RADAR PICKS
The Bear-A-Tones wsg. Chris Bota + Friends at the Tip Top Deluxe Bar & Grill, 9 p.m. Monday, free — Adam Gunther and his band the Bear-A-Tones hail from Grand Rapids, where they've found their niche as a self-described folk-funk band, incorporating everything from punk, soul, and blues into their already eclectic sound. Chris Bota + Friends will join the band on Monday's bill at the Tip Top.
The Rupple Brothers & Company, Distant Stars, Twang, Fang playing Tip Top Deluxe Bar & Grill in Grand Rapids, 7 p.m. Thursday, $7-$10 — Chesaning, Michigan, band The Rupple Brothers & Company is hitting Grand Rapids with a unique style of psychedelic folk.
The Andrew Rathburn Quintet playing The Union Cabaret & Grille in Kalamazoo, 7 p.m. Thursday, $10 advance, $15 day of show – WMU professor and Toronto native Andrew Rathburn is widely considered one of the most creative and accomplished saxophonists, composers and bandleaders of his generation. Performing behind his latest release "Character Study" — which has drawn comparisons to the work of Miles Davis, Rathburn and his band will hit WMU's Dalton Center Recital Hall Wednesday and The Union stage Thursday night.
Steve Everett + The Currys at Seven Steps Up in Spring Lake, 7:30 p.m. Thursday, $25-$35 —Nashville-based singer-songwriter Steve Everett will join forces with folk-rock trio The Currys on Thursday for what's sure to be a rollicking live performance. Tickets can be found on the Seven Steps Up website.
Gifts of the Soil, Part 2: Urban Organic Groove Theatre at Shakespeare's Lower Level in Kalamazoo, 8 p.m. Friday, $10 advance, $15 day of show – Eclectic Detroit Hip Hop star Nique Love Rhodes headlines a three-bill lineup Friday night at Shakespeare's with support from Kalamazoo's Yolonda Lavender, as well as Jay Jackson & Jessica Ivey of Last Gasp Collective. Inspired by a range of artists from U2 to Bob Marley Rhodes is all about promoting social consciousness and responsibility and evoking people to affect positive change in the world.
Old Shoe, Aaron Wright playing Bell's Brewery Eccentric Café in Kalamazoo, 8:30 p.m. Friday, $10 advance, $12 day of show – Chicago Americana act Old Shoe "paints a diverse landscape of American life" and knows how to keep a room full of people dancing. Purveyors of one of the Midwest's best annual three-day-long bluegrass parties (Shoe Fest), the band has shared stages with everyone from the Travelin' McCourys to David Grisman, Keller Williams, Elephant Revival and Chicago Farmer. Aron Wright will bring his own blend of psychedelic folk rock to the Bell's stage on Friday to get the night started.
Shawn Butzin, Red Rio and Nicholas James Thomasma playing at Tip Top Deluxe Bar & Grill in Grand Rapids 9 p.m. Friday, $5 — Americana artist Shawn Butzin from Traverse City will make appearance along with special guests Red Rio and Nicholas James for an acoustic evening.
Ethan Bouwsma Quartet playing at Creston Brewery in Grand Rapids 9 p.m. Friday, free — Original music ensemble based in West Michigan, Ethan Bouwsma Quartet will perform modern jazz while also incorporating other genres with a progressive approach.
Astro Bats, Dark Red, and Ape Not Kill Ape, playing at 741 on Leonard Street NW in Grand Rapids, 10 p.m. Friday, free — Grand Rapids experimental bands Astro Bats and Ape Not Kill Ape will be joined by Detroit band Dark Red.
The Plot In You, Like Moths To Flames, Dayseeker, Limbs and City State playing The Stache inside The Intersection in Grand Rapids, 6 p.m. Saturday, $18 advance, $20 day of show – Touring behind its recent album "Dispose," Ohio-based metalcore band The Plot in You brings its "Feel Nothing Tour" with special guests Like Moths To Flames, Dayseeker, Limbs and City State.
Bruce Matthews Band playing the LowellArts House Concerts Series at LowellArts in downtown Lowell, 7 p.m. Saturday, $10 advance, $12 day of show – Lowell singer-songwriter and guitarist Bruce Matthews plays roots, heartfelt music. He brings those songs and his band to LowellArts for an intimate show.
Great Performance Series: Russian Renaissance at Jack H. Miller Center for Musical Arts, 221 Columbia Ave., 7:30 p.m. Saturday, $25 adults, $17 Hope faculty/staff, $6 children, free Hope students – The award-winning Russian Renaissance is touted as one of the current music scene's "most electrifying and exhilarating ensembles," performing tango to folk to jazz on traditional Russian folk instruments and "capturing the attention of audiences worldwide."
The Hill People playing One Trick Pony in Grand Rapids, 8 p.m. Saturday, free – The Hill People are a timeless band, planning to capture the ears and hearts of listeners with bluegrass, ole time, swing, Irish and gypsy music. Read more about this bluegrass-country quartet in this Local Spins feature. The Hill People will also be playing at 6 p.m. Thursday at Fricano's Pizza on Alpine Avenue NW.
The Insiders: Tom Petty Tribute Band at Bell's Eccentric Cafe in Kalamazoo, 8:30 p.m. Saturday, $20 — Max Lockwood fronts perhaps the best tribute band in all of West Michigan. The Insiders also perform at Otus Supply in Ferndale on Friday. Backing Lockwood are veteran rockers Phil Barry, Mike Lynch, Eric O'Daly, Daine Hammerle and Joe Vanacker.
Super Future, WokeZan and more, playing Park Theatre at 248 S. River Ave. in Holland, 8:30 p.m. Saturday, $15 advance, $20 day of show — Billed as "The Park After Dark," this showcase of electronic music features Super Future (who just released a new single), WokeZan, Kaptain, Jake Walker, Wayso, Wuzzy, Goolay and Critta. Doors open at 7:30 p.m.
White Rabbit, The JetBeats and Dangerville playing Tip Top Deluxe Bar & Grill in Grand Rapids, 9 p.m. Saturday, $10 – This terrific trio of Grand Rapids rock bands will rattle the rafters with everything from rock 'n' roll classics to '60s Mersey beat to rockabilly and more.
Hannah Rose & the GravesTones, JP Flyer and the 40 Ouncers playing Creston Brewery in Grand Rapids, 9 p.m. Saturday, $5 – This is a special video-release show for singer Hannah Rose Graves. Her funk/blues/rock band Hannah Rose and the GravesTones will be rocking and sharing its first-ever video along with JP Flyer and the 40 Ouncers also on the bill. And tune in to Local Spins on WYCE at 11 a.m. Friday, when the song debuts on the air.
Pressed & Proper, Kar Pow and Co/Lu playing Mulligan's Pub in Grand Rapids, 10 p.m. Saturday, free – House music will reign supreme when these talented DJs create bass thumping beats all night on the floor.
The Darts, Emma Loo and Gimmick performing at Tip Top Deluxe Bar & Grill in Grand Rapids, 3 p.m. Sunday, $8 – West Coast band The Darts is dropping a garage-psych-rock-punk sound on tour in West Michigan.
Charlie Millard Band playing Salt of the Earth at 114 E. Main St. in Fennville, 6 p.m. Sunday, $15 – Hailing from northern Michigan, this talented young musician, singer and writer performs across the region, turning heads with his piano work and "cool roots rock vibe." Call 269-561-7258 for tickets and reservations.
THE REALLY BIG LIST OF CONCERTS, PLUS SHOWS ON THE HORIZON
Monday, March 25
Bear-A-Tones/Chris Bota + Friends, Tip Top Deluxe Bar & Grill
John Shea Trio, Rockwell Republic
In The Blue Jazz Ensemble, Long Road Distillers
Tail Light Rebellion, 741
Violin vs. Fiddle Gala Concert, Jack H. Miller Center for Musical Arts, Hope College, Holland
University Percussion Ensemble, Dalton Center Recital Hall, Western Michigan University, Kalamazoo
Tom Duffield (5 p.m.), Old Dog Tavern, Kalamazoo
Tuesday, March 26
Red Sun Rising/Goodbye June/Dirty Honey, The Stache @ The Intersection
Speedo Green, Opera Grand Rapids, DeVos Performance Hall
Dalmatian Stone, NOMAD Gallery
The New Standard, The Grand Oyster Bar, Grand Haven
Michael J. Howe Band, Lucky's Roadhouse, Wayland
Damn Handsome Devil Devon Yeider & Friends, The Union Cabaret & Grille, Kalamazoo
Wednesday, March 27
Dalmatian Stone, Local Spins Wednesday @ SpeakEZ Lounge
River North Jazz, The Old Goat
Carrie Nation and the Speakeasy/James Hunnicutt, Tip Top Deluxe Bar & Grill
Tom Hagen Trio featuring Rick Reuther, Noto's, Cascade
Flatland Grip, Cedar Springs Brewing Co., Cedar Springs
Ivan Akansiima, Mizu Sushi, Holland
Beth Nielsen Chapman, Seven Steps Up, Spring Lake
Cello Fest, Arts At Noon, Cook-DeWitt Center, Grand Valley State University Allendale Campus
Gabrial James, Gun Lake Casino, Wayland
Jose Gonzalez & the String Theory, Kalamazoo State Theatre, Kalamazoo
WMU Jazz Students, The Union Cabaret & Grille, Kalamazoo
Lushh/Peach Lavender/Honey Monsoon, Shakespeare's Pub, Kalamazoo
Bullock Performance Institute: Andrew Rathbun (CD release), Dalton Center Recital Hall, Western Michigan University, Kalamazoo
Thursday, March 28
Tape Face, 20 Monroe Live
C2 & The Brothers Reed, Founders Brewing Company
The Rupple Brothers/Distant Stars/Twang/Fang, Tip Top Deluxe Bar & Grill
Arson Party/Don The Pariah/Scarsdale/Hard Home, Mulligan's Pub
David Slivinski & Ruidi Tegethoff (4 p.m.), The Old Goat
Redmincy Line, 7 Monks Taproom
Mark Lavengood, Linear Restaurant
The Hill People, Fricano's Pizza, Alpine
JMM Jazz, Noto's, Cascade
Jim Spalink, Rockford Brewing Company, Rockford
Nate Holley, Itty Bitty Bar, Holland
Coty Bouchard, Our Brewing, Holland
Checkers Morton, Sandy Point Beach House, West Olive
Chris & Andy, Grand Armory Brewing, Grand Haven
Steve Everett & The Currys, Seven Steps Up, Spring Lake
Ray Townsend/Catfish and the Man: Original Music Showcase Session VII, Unruly Brewing Co., Muskegon
Front & Center, Gun Lake Casino, Wayland
Cody Jinks/The Steel Woods, Kalamazoo State Theater, Kalamazoo
The Andrew Rathbun Quartet (CD release), The Union Cabaret & Grille, Kalamazoo
Pack Sounds/Suck City/Hold Person: Locals on Draught, Bell's Eccentric Cafe, Kalamazoo
Friday, March 29
Jamey Johnson/Kelsey Waldon, 20 Monroe Live
Shawn Butzin/Red Rio/Nicholas James Thomasma, Tip Top Deluxe Bar & Grill
From Ashes to New/Ice Nine Kills/Palisades/Afterlife/Hawk, Elevation @ The Intersection
Grand Rapids Soul Club & Bobbito Garcia, The Pyramid Scheme
Ethan Bouwsma Quartet, Creston Brewery
OG Huey/DreDaViolator/King Tru/Armani Vice/Chief/$tyl, Mulligan's Pub
Elijah Russ, Garage Bar & Grill
Jedi Mind Trip, H.O.M.E. at The B.O.B.
Mark Sala, BOB's Brewery, The B.O.B.
Project 90, Bobarino's Pizzeria, The B.O.B.
Astro Bats/Dark Red/Ape Not Kill Ape, 741
Funkle Jesse, Flanagan's Irish Pub (March 29-30)
John Shea, Rendezvous @ Amway Grand Plaza Hotel
Edye Evans Hyde, JW Marriott
Daniel Holland, Sacred Springs
17 Degrees South, Bier Distillery, Belmont
Blue Diamond Blues, Shots on the River, Belmont
Three's A Crowd, Woody's Press Box, Wyoming
Hannah Laine & Chris Bota, Saugatuck Brewing Company, Douglas
The Shagwells, Itty Bitty Bar, Holland
Novo Amor, Hope College Concert Series, Dimnent Chapel, Holland
Holland Concert Jazz Orchestra, Park Theatre, Holland
Faded Blue, New Holland Brewing's Pub on 8th, Holland
Elk Mob, Waverly Stone Gastropub, Holland
Delilah DeWylde, Tripelroot, Zeeland
Tim Johnson & Co., Porto Bello, Grand Haven
Serita's Black Rose, Grand Armory Brewing, Grand Haven
Starry Night Trio, 18th Amendment Spirits Co., Muskegon
Fathom XIX/Lone Caravan, Unruly Brewing, Muskegon
DC-90, The Dock at Bayview, Gull Lake
Beer For Breakfast, McDuff's Bar & Grille, Wayland
Ken Viilo/The Rock Show, Gun Lake Casino, Wayland
The Williams Family, Hilliard's Corner Lounge, Wayland (March 29-30)
Old Shoe, Bell's Eccentric Cafe, Kalamazoo
Blue Oddity/FlyLiteGemini, Old Dog Tavern, Kalamazoo
Gifts of the Soil, Shakespeare's Lower Level, Kalamazoo
Eve To Adam/Artifas, The Music Factory, Battle Creek
Allie Garland, JB's Whiskey Old Style Grill, Springfield
Gold Company Vocal Jazz Invitational with Johnaye Kendrick, Dalton Center Recital Hall, Western Michigan University, Kalamazoo
James Neary & the Bevy Blue, The Livery, Benton Harbor
Saturday, March 30
Demetri Martin, 20 Monroe Live
Jack & The Bear, Founders Brewing Company
Thou/Emma Ruth Rundle/Cloud Rat/Hell Hotline, The Pyramid Scheme
Pressed & Proper/Kar Pow/CoLu, Mulligan's Pub
Denise Davis & the Motor City Sensations, Billy's Lounge
White Rabbit/The Jetbeats/Dangerville, Tip Top Deluxe Bar & Grill
The Plot In You/Like Moths To Flames/Dayseeker/Limbs/City State, The Stache @ The Intersection
The Hill People, One Trick Pony
Hannah Rose & GraveStones (video release)/JP Flyer and the 40 Ouncers, Creston Brewery
Dierks Bentley Pre-party (5 p.m.)/Soulstice (9:30 p.m.), H.O.M.E. at The B.O.B.
Project 90, Bobarino's Pizzeria, The B.O.B.
Dierks Bentley/Jon Pardi/Tenille Townes/Hot Country Knights, Van Andel Arena
Bill Staines: Grand River Folk Arts Society, Wealthy Theatre Annex
Sounds Familiar, River City Saloon
Grand Rapids Symphony, "Ferdinand The Bull," DeVos Performance Hall
Funkle Jesse, Flanagan's Irish Pub (March 29-30)
Kari Holmes, Back Forty Saloon
Third Coast Gypsy Jazz, The Old Goat
Noel Webley Trio, JW Marriott
Edye Evans Hyde, Rendezvous @ Amway Grand Plaza Hotel
Prison Suicide/Hostage/Tired Blood/Justice Decays, 741
Sam Granger/Andrew Brown (1 p.m.)/Annagail (5 p.m.), Sacred Springs
In The Whale/Crooked Heart/Knives Are Quiet, Rocky's Bar and Grill
Three's A Crowd, Shots on the River, Belmont
John Shea, Noto's, Cascade
Toby Bresnahan, Castle Brewing Co., Greenville
Birds Of Prey, Mustang Junction, Edmore
The Bruce Matthews Band, LowellArts House Concerts, Lowell
The Hoptown Rounders, Rockford Brewing Company, Rockford
Beer For Breakfast, Rogue River Tavern, Rockford
That Beatles Thing, Woody's Press Box, Wyoming
Carl Webb Band, Trail Point Brewing, Allendale
Matt Gabriel, Saugatuck Brewing Company, Douglas
Russian Renaissance: Great Performances Series, Hope College, Holland
Electric Red, Itty Bitty Bar, Holland
Steve Michaels, Waverly Stone Gastropub, Holland
Park After Dark, Park Theatre, Holland
Tomas Esparza Blues Band, Great Legs Winery Brewery Distillery, Holland
Quarter Below, The Pipeline Smokehouse and Bar, West Olive
Lynn The Band, Grand Armory Brewing, Grand Haven
Suzanne Westenhoefer, Seven Steps Up, Spring Lake
Mark Sala, Saugatuck Brewing Company, Douglas
Barefoot Blonde, The Dock at Bayview, Gull Lake
The Williams Family, Hilliards Corner Lounge, Wayland (March 29-30)
Hairmania/The Rock Show, Gun Lake Casino, Wayland
Jake Stevens, McDuff's Bar & Grille, Wayland
The Insiders (Tom Petty tribute), Bell's Eccentric Cafe, Kalamazoo
Kalamazoo Symphony, " 'Jaws' in Concert," Miller Auditorium, Kalamazoo
Skyburial/Somewhere To Call Home/Wormsinger/Coffin Talk/Foxfollow, Papa Pete's, Kalamazoo
Gold Company Vocal Jazz Invitational, Dalton Center Recital Hall, Western Michigan University, Kalamazoo
Starfarm, Shakespeare's Lower Level, Kalamazoo
Crossroads Blues Band, Old Dog Tavern, Kalamazoo
Kim Richey/Ernie Hendrickson, Acorn Theater, Three Oaks
Sankofa, The Livery, Benton Harbor
CANCELLED DUE TO ILLNESS The Chicago Rhythm & Blues Kings, Czar's 505, St. Joseph
High Vizz, Czar's 505, St. Joseph
Frankie Valli & the Four Seasons, Silver Creek Event Center, Four Winds Casino, New Buffalo
Birds Of Prey, Mustang Junction, Edmore
Seth Bernard/Michael Dause (of The Accidentals)/Dan Rickabus (of The Crane Wives), Short's Brewing Co., Bellaire
Sunday, March 31
Muskegon Music Exchange Gear Swap (noon), Unruly Brewing Company, Muskegon
The Darts/Emma Loo & Gimmick, Tip Top Deluxe Bar & Grill
Magic Beans, Founders Brewing Company
Chandler Reed & the Sticky Keys, Creston Brewery
Mike Frost/Mike Hyde (10 a.m.), JW Marriott
River North Jazz (11 a.m.), The Old Goat
Geof Bradfield: Underground Concert Series, LaFontsee Galleries
N3XUS, Sunday Classical Series, Grand Rapids Art Museum
Collegiate Vocal Competition Concert: Opera Grand Rapids, Betty Van Andel Opera Center
Randy Marsh & Friends (7 p.m.), SpeakEZ Lounge
Il Divo, DeVos Performance Hall
Edison Kitt: Eric Engblade's Songwriter Sunday Podcast, The People's Cider Co.
Vincent Hayes, Cedar Springs Brewing Co., Cedar Springs
Big Daddy Fox, Theatre Bar, Grand Haven
Drew Nelson (10 a.m.), C3, Grand Haven Community Center, Grand Haven
Charlie Millard Band, Salt Of The Earth, Fennville
James Reeser Blues Band, Sandbar Saloon, Saugatuck
Crossroads, Gun Lake Casino, Wayland
Caleb Stampfler, Hilliard's Corner Lounge, Wayland
Mdou Moctar/Guerilla Toss, Back Room @ Bell's Eccentric Cafe, Kalamazoo
Cave Twins, The Livery, Benton Harbor
SOLD OUT Dan + Shay/Chris Lane, Soaring Eagle Casino & Resort, Mt. Pleasant
ON THE HORIZON
Monday, April 1
Static Apparatus, Tip Top Deluxe Bar & Grill
Tom Duffield (5 p.m.), Old Dog Tavern, Kalamazoo
Tuesday, April 2
Lil Baby/City Girls/Rylo Rodriguez/Jordan Hollywood/Blueface, 20 Monroe Live
The New Standard, The Grand Oyster Bar, Grand Haven
Damn Handsome Devil Devon Yeider & Friends, The Union Cabaret & Grille, Kalamazoo
WMU Drum Choir, Dalton Center Recital Hall, Western Michigan University, Kalamazoo
Wednesday, April 3
Mom Jeans/Mover Shaker/Sincere Engineer/Shortly, The Pyramid Scheme
Lynn the Band, Local Spins Wednesday at SpeakEZ Lounge
Cash'd Out/Lara Hope and The Ark-Tones, Tip Top Deluxe Bar & Grill
Haley Heynderickx, Covenant Fine Arts Recital Hall, Calvin College
River North Jazz, The Old Goat
Tom Hagen Trio featuring Rick Reuther, Noto's, Cascade
Vincent Hayes, Cedar Springs Brewing Co., Cedar Springs
Up State, Woody's Press Box, Wyoming
Jazz Combos Concert, Jack H. Miller Center for Musical Arts, Hope College, Holland
Ivan Akansiima, Mizu Sushi, Holland
Kathy Ford, Gun Lake Casino, Wayland
WMU Jazz Students, The Union Cabaret & Grille, Kalamazoo
Bullock Performance Institute: Voice Faculty Showcase, Dalton Center Recital Hall, Western Michigan University, Kalamazoo
Thursday, April 4
Justin Timberlake, Van Andel Arena
Evanoff, Founders Brewing Company
Sinclair/Olivia & the Aquatic Troupe, The Stache @ The Intersection
Michigamaa/Lenore/Cult/Discontent/Hardhome, Mulligan's Pub
Weezil Malone, One Trick Pony
DJ Jay Vee: Justin Timberlake Pre-Party (5 p.m.), H.O.M.E. at The B.O.B.
Grand Rapids Community College Winter Jazz Night, Albert P. Smith Music Center, Linn Maxwell Keller Recital Hall
David Slivinski & Ruidi Tegethoff (4 p.m.), The Old Goat
JMM Jazz, Noto's, Cascade
Selkie, Cedar Springs Brewing Co., Cedar Springs
Molly And Me, Rockford Brewing Company, Rockford
Jared Knox Band, Woody's Press Box, Wyoming
Concert Band Performance, Jack H. Miller Center for Musical Arts, Hope College, Holland
Dollars To Donuts/Fire Kitten/Gimmick, Park Theatre, Holland
Andy Frisinger, Grand Armory Brewing, Grand Haven
Hope College Jazz Faculty, Sandy Point Beach House, West Olive
Luke Winslow-King, Griswold Auditorium, Allegan
Front & Center, Gun Lake Casino, Wayland
51st Annual Spring Conference on Wind and Percussion Music: Carter Pann, guest composer & conductor, Miller Auditorium, Western Michigan University, Kalamazoo
Jake Simmons/Katie Needs A Life/Towner, Old Dog Tavern, Kalamazoo
Friday, April 5
The Wall Live Extravaganza (Pink Floyd tribute), 20 Monroe Live
Thompson Square, Covenant Fine Arts Center, Calvin College
Jack Droppers & the Best Intentions (album release)/Winnow/Cameron Blake, The Pyramid Scheme
Thompson Square, Covenant Fine Arts Recital Hall, Calvin College
The Rock Show, H.O.M.E. at The B.O.B.
Live Band Karaoke, Bobarino's Pizzeria, The B.O.B.
Biomassive/Bigfoot Buffalo/Chirp, Billy's Lounge
Fathom XIX/La La Delivery/Cloudstrider, Mulligan's Pub
EPCYA/Carmel Liburdi/Dead Eye Zack, Mexicains Sans Frontieres
Sonimatic, River City Saloon
Stolen Horses, Back Forty Saloon (April 5-6)
The Moonrays, Rockford Brewing Company, Rockford
Dale Wicks, Tripelroot, Zeeland
Luke Winslow-King, Park Theatre, Holland
Project 90s, Itty Bitty Bar, Holland
Delilah DeWylde, Hops at 84 East, Holland
Tim Johnson & Co., Porto Bello, Grand Haven
In The Blue, 18th Amendment, Muskegon
Bri Baron, Smash Wine Bar & Bistro, Muskegon
Melophobix/Act Casual, Unruly Brewing Co., Muskegon
Hannah Laine & Justin Avdek, Pigeon Hill Brewing Co., Muskegon
Funkle Jesse: 8th Annual Barrel Aged Birthday Bash, The Mitten Bar, Ludington
Gabrial James, Hilliard's Corner Lounge, Wayland
Kevin Schaffer/Ani, Gun Lake Casino, Wayland
Plain Jayne, The Dock at Bayview, Gull Lake
Mungion/Lazara, Bell's Eccentric Cafe, Kalamazoo
Rain (The Beatles tribute): The Best of Abbey Road, Miller Auditorium, Kalamazoo
DC-90, The Union Cabaret & Grille, Kalamazoo
Ziffy & the Bitches, Old Dog Tavern, Kalamazoo
Elsie Binks/Dentenia, The Music Factory, Battle Creek
Allie Garland, JB's Whiskey Old Style Grill, Springfield
Chris Jones & The Night Drivers/Ben Benedict, Acorn Theater, Three Oaks
Hen House Prowlers, The Livery, Benton Harbor
Eliza Thorp (album release), 103 E. Sheridan St., Petoskey
Saturday, April 6
Kenny Chesney, Van Andel Arena
Union Guns: B93 Kenny Chesney Pre-Party (3:30 p.m.), 20 Monroe Live
Supervana (Nirvana tribute)/Rage On (Rage Against The Machine tribute), 20 Monroe Live
Public Access/Wing Vilma, Founders Brewing Company
Hi-ker/Fade/Rafting/Silent Spirit: Synth Night Vol. 2, The Pyramid Scheme
Soja/Passafire/Iya Terra, The Intersection
Cherry Pools/tillie, The Stache @ The Intersection
Natchez Trace, One Trick Pony
Hi-ker/Fade/Rafting/Silent Spring: Synth Night Vol. 2, The Pyramid Scheme
Starfarm, Billy's Lounge
Hurry Home/Inner Itch/Run Silent/The Fabulous Vans (benefit for Unlimited Alternatives, mental health/substance use disorder drop in center), Mulligan's Pub
Petty Divine/eRiS/Danica Jane Richards/Star Buxom/Amira Spade/Monstera: Millennium Hits (Mental Health Foundation fund-raiser), Tip Top Deluxe Bar & Grill
Secret Recipe/MeSo/Angelic Root/sesh, Creston Brewery
James Reeser & the Backseat Drivers, Garage Bar & Grill
Brian Randall Band: Kenny Chesney Pre-party (5 p.m.)/Avon Bomb (9:30 p.m.), H.O.M.E. at The B.O.B.
Sweet J, Bobarino's Pizzeria, The B.O.B.
Insane Theatre, River City Saloon
Death Abides/From Blue to Grey/Kill Tomorrow, 741
Silverstiles, Rocky's Bar & Grill
Stolen Horses, Back Forty Saloon
Cheryl Wolfram, Bier Distillery, Belmont
Dave Slivinski (2 p.m.)/Aaron Dussing Duo (4:30 p.m.)/Jimmie Stagger Blues: Starkbierfest!, Cedar Springs Brewing Co., Cedar Springs
Biomassive, Mustang Junction, Edmore
Persistent Flashback Disorder, Ridge Cider Co., Grant
The 6-Pak, American Legion Neal A. Fonger Post 179, Grandville
Lazy Genius, Rockford Brewing Company, Rockford
Sonimatic, Rogue River Tavern, Rockford
Lighting Matches, Cellar Brewing Co., Sparta
Snail Mail/Bad Bad Hats, Hope College Concert Series, Dimnent Chapel, Holland
Perfect Storm, Itty Bitty Bar, Holland
Stereolithic, Waverly Stone Gastropub, Holland
Crouse/Fritjsofen Combined Concert, Jack H. Miller Center for Musical Arts, Hope College, Holland
Drew Behringer, Black Sheep Baa & Grill, Holland
Joe Marciniek, Big Lake Brewing, Holland
Chris Brubeck's Triple Play, Saugatuck Center for the Arts, Saugatuck
Fool House, Unruly Brewing, Muskegon
Project 90, Wayland Hotel, Wayland (April 6-7)
Sweebe Nation, McDuff's Bar & Grille, Wayland
Ani/Blammo, Gun Lake Casino, Wayland
Somebody's Friends, The Dock at Bayview, Gull Lake
Trout Steak Revival, Bell's Eccentric Cafe, Kalamazoo
Klashing Black/Ghost Bunnies/Vince Dynamic, Old Dog Tavern, Kalamazoo
The Music of Carter Pann, Dalton Center Recital Hall, Western Michigan University, Kalamazoo
Smokey Robinson, Firekeepers Casino, Battle Creek
Kashmir (Led Zeppelin tribute), Acorn Theater, Three Oaks
Stars Of The Sixties, The Mendel Center at Lake Michigan College, Benton Harbor
Afro Zuma, The Livery, Benton Harbor
Fourth Coast Ensemble, Shoreline Music Society, Ramsdell Theatre, Manistee
Aaron Lewis, Little River Casino, Manistee
Girls Rock, Ludington Area Center for the Arts, Ludington
Sunday, April 7
Kenny Chesney, Van Andel Arena
Joe Shields/Cole Hansen: Songteller Sessions, Creston Brewery
The Bitters/North 131/Fruit Of The Womb, Tip Top Deluxe Bar & Grill
Patti Garvey & Friends, Sunday Classical Series, Grand Rapids Art Museum
Third Coast Gypsy Jazz, The Old Goat
The River Rogues Jazz Band (2 p.m.), Harmony Hall
Jack Leaver (noon), Cedar Springs Brewing Co., Cedar Springs
Joe Kidd & Sheila Burke, Bob's Big Barn Jamboree, Lake Odessa
Jake Allen, Salt Of The Earth, Fennville
Pete Schumann, Hilliard's Corner Lounge, Wayland
Project 90, Wayland Hotel, Wayland
The Skeletones, Gun Lake Casino, Wayland
The Outliers/Laurentian Tides/Kill Tomorrow/Guard Rail/Age of Aletheia/Low Graves: Lillionna Strong Benefit Concert, The Music Factory, Battle Creek
Beth Oeseburg, violin, Acorn Theater, Three Oaks
Copyright 2019, Spins on Music LLC