It's full steam ahead for summer concerts, with Hillsong United, Wayne Baker Brooks, Liz Longley, Lovelytheband, Jon Stickley, Built to Spill and more on the docket, plus this week's ticket giveaway.
THE BIG LIST: June 24-30
Be sure to check the "Big List of Michigan Music Festivals," because we update it frequently. For a complete list of free outdoor summer concerts, browse the "Free Summer Community Concerts" page at Local Spins. For concerts at commercial and nonprofit venues, see "Summer Concert Series @ Venues."
Support our coverage of
West Michigan's music scene
View an expanded list of upcoming shows at West Michigan venues at The REALLY Big List at Local Spins.
Have concert listings you think deserve to be spotlighted? Email date, time, ticket prices, location and details to liz@localspins.com.
MONDAY
STEVE MILLER BAND
MARTY STUART & THE FABULOUS SUPERLATIVES
MATT ANDERSON
When: 6 p.m. Monday
Tickets: $125 (Less than 100 tickets remain)
Where: Frederik Meijer Gardens & Sculpture Park, Grand Rapids Township
Rock and Roll Hall of Famer Steve Miller and his band headline the "Classic Rock meets Classic Country" tour as they share the bill with Country icon Marty Stuart and his band, The Fabulous Superlatives. Miller, who hit No. 1 back in the 1970s with "The Joker," "Abracadabra" and "Rock'n Me" and is also known for songs such "Jet Airliner," "Fly Like an Eagle" and "Take the Money and Run," will take the stage at 8 p.m.
One of the kings of '90s country, Stuart cracked the Top 10 on Billboard's Country charts a half-dozen times, with hits such as "Tempted," "Little Things," "Burn Me Down," and "The Whiskey Ain't Workin.'" He'll hit the stage at 6:30. Soulful singer-songwriter Matt Anderson, who recently released his 10th studio album, "Halfway Home by Morning," opens the show. Less than 100 tickets remain for tonight's show. Gates open at 5 p.m. Details at meijergardens.org.
SHAWN MENDES
When: 7:30 p.m. Monday
Tickets: $27-$699
Where: Van Andel Arena, Grand Rapids
Pop sensation Shawn Mendes, who got his start on the rapidly popular phone app "Vine," will make a stop at Van Andel Arena in support of his self-titled, 16-track album. This is his third global headlining tour.
Alessia Cara will open up the show, another pop star, this one famous for her 2015 hit, "Scars to Your Beautiful." Tickets are still available and can be found here.
LIZ LONGLEY
When: 7:30 p.m. Monday
Tickets: $25-35
Where: Seven Steps Up, Spring Lake
A singer-songwriter based in Nashville, Liz Longley will bring her powerful voice and snappy, personal songs to Spring Lake. Her latest album "Weightless" was released in 2016.
Seven Steps Up insists "there's nothing like a Liz Longley concert." Doors open at 7 p.m. Tickets for this event are still available and can be found here.
TUESDAY

HILLSONG UNITED
When: 7:30 p.m. Tuesday
Tickets: $37.50-$200
Where: Van Andel Arena, Grand Rapids
Hillsong, a contemporary Christian church, created Hillsong UNITED in 1998 and has since released 17 albums. The 2019 album, "People," was the top-selling album across all genres in the United States in its release week.
Amanda Cook and Mack Brock will also perform on Tuesday. Tickets for this event are still available and can be found here.
WEDNESDAY
O.A.R., AMERICAN AUTHORS
When: 6 p.m. Wednesday
Tickets: SOLD OUT
Where: Meijer Gardens, Grand Rapids Township
Alt-rock's O.A.R. has become nearly as much of a "house band" at Meijer Gardens as The Beach Boys or Lyle Lovett. The Maryland band returns to the amphitheater for another sold-out show, this time on its "The Mighty O.A.R. Summer Tour," with American Authors opening the show.
O.A.R. released its most recent album, "The Mighty," in late March, spawning the singles, "Miss You All the Time" and "Knocking at Your Door."
WAYNE BAKER BROOKS
THIRSTY PERCH BLUES BAND
When: 6:30 p.m. Wednesday
Admission: Free
Where: DeltaPlex Arena parking lot, Walker
Chicago electric blues guitarist Wayne Baker Brooks returns to the WLAV Summertime Blues Series, playing the third show in the 2019 edition of the Wednesday night event. The son of renowned musician Lonnie Brooks, the passion for the blues clearly rubbed off on Brooks, who's earned accolades for his recordings and his performances.
Opening the show will be local blues faves the Thirsty Perch Blues Band. Gates open at 6 p.m.
THURSDAY
TROMBONE SHORTY & ORLEANS AVENUE
ROOSEVELT COLLIER
When: 7 p.m. Thursday
Tickets: SOLD OUT
Where: Meijer Gardens, Grand Rapids Township
This show sold out quickly to Meijer Gardens members, and it's safe to say, that's because many of them had seen Trombone Shorty's uber-energetic and crowd-pleasing shows at the amphitheater before. The trombone and trumpet player fronts a band that churns out funk, jazz, pop, rock and hip hop.
The band is currently on an ambitious summer tour that's crisscrossing the country through August. Sacred steel guitarist Roosevelt Collier, whose music spans blues, funk, soul and gospel, will open the show. Gates open at 5:45 p.m.
BOYS OF FALL, BILMURI,
SERAPHIM, HOLLOW FRONT
RED HANDED DENIAL
When: 7:30 Thursday
Tickets: $12 advance, $14 day of show
Where: The Pyramid Scheme, Grand Rapids
The Pyramid Scheme hosts an ultra-heavy night of local and semi-local bands. Detroit's Bilmuri and Columbus, Ohio's Boys Of Fall headline with intangible "EDM grindcore" and throwback pop punk vibes, respectively. Grand Rapids djent metal (a sub-genre of progressive metal) band Seraphim and metalcore act Hollow Front provide local support, along with Toronto, Ontario's Red Handed Denial. Doors open at 7 p.m.
Get tickets here.
LOVELYTHEBAND
NEW DIALOGUE
LATEWAVES
When: 8 p.m. Thursday
Tickets: $20 advance, $25 day of show
Where: Elevation inside The Intersection, Grand Rapids
On the "Finding it Hard To Smile" tour, Lovelytheband brings its emotional and raw indie-pop on the road at a time when it's more relevant than ever. Frontman Mitchy Collins explains, "In the songs, I'm talking about life, trials, tribulations, depression, anxiety and s— I deal with as well as the headaches that come along with the good and bad days. My problems don't define me, but we should embrace every side of who we are." Support provided by indie/alternative acts New Dialogue and Latewaves. Doors open at 7 p.m.
Get tickets online here.
JON STICKLEY TRIO
AMERICAN DARLING VALVE
When: 8:30 p.m. Thursday
Tickets: $10 advance, $12 day of show
Where: Bell's Beer Garden, Kalamazoo
Asheville, N.C.'s Jon Stickley has played his way onto stages at Americana, roots and bluegrass festivals across the country with innovative, genre-defying flatpicking. Rounding out Stickley's trio is violinist Lyndsay Pruett and drummer Hunter Deacon. Pruett's gypsy jazz stylings give fans of this instrumental act almost as much reason to come out and listen as the frontman.
A perfect stylistic complement, Miami-based acoustic duo American Darling Valve will get things started at 8:30 p.m. with a blend of Americana, folk, classical jazz and rock. Doors open at 8 p.m. For more information, visit bellsbeer.com.
THE BRANDINO EXTRAVAGANZA
MA BAKER, BOULEVARDS
When: 9:30 p.m. Thursday
Admission: Free
Where: Founders Brewing Co., Grand Rapids
The Brandino Extravaganza is the brand new title of local musician Brandon "Brandino" Proch, hoping for a fresh start with a little more extravagance. A solo performer, Brandino's shows have been described as "half stand-up comedy, half music theory lesson" as he wrangles the show armed with guitar, loop-station, cajon drums, beat-boxing talent, and more. Ma Baker opens.
And make sure you stick around, because after midnight, Boulevards, AKA Jamil Rashad, the "embodiment of funk" kicks off a late-night dance party fueled by music that melds vintage funk and hip hop with pop elements. (At 9:30 p.m. Saturday, Founders welcomes the return of guitarist extraordinaire Fareed Haque, $5.)
ELECTRIC FOREST:
ODESZA, KYGO
BASSNECTAR, ZEDS DEAD
When: Thursday-Sunday
Tickets: SOLD OUT (Details Below)
Where: Double JJ Resort, Rothbury
Back for the ninth year, internationally acclaimed Electric Forest festival will bring some of the biggest stars of electronic music to the woods of Rothbury, along with a fair number of jam bands, R&B/soul/funk acts and other artists.
Odesza headlines Thursday, Kygo on Friday, Bassnectar on Saturday, Zeds Dead on Sunday, with host band The String Cheese Incident playing three straight nights. In addition, Michigan's own Joe Hertler & The Rainbow Seekers kick things off on Thursday on one of the big showcase stages and Grand Rapids' Desmond Jones will play the Grand Artique in Sherwood Forest on Friday. Read more about this psychedelically charming festival at Local Spins on Tuesday.
Although it's sold out, wristbands for the weekend festival are available through the official Electric Forest wristband exchange. Get details here.
COMMON GROUND MUSIC FESTIVAL:
BRANDI CARLILE, ZEDD
YG, A BOOGIE WIT DA HOODIE
When: Thursday-Sunday
Tickets: $89 four-day pass ($240 VIP)
$39-$50 day pass ($79-$90 VIP)
Where: Adado Riverfront Park, Lansing
It just so happens that this year's edition of Common Ground Music Festival falls on exactly the same days as Electric Forest (above). Common Ground offers a mix of headliners from different genres that aren't represented as robustly at Electric Forest.
On Thursday, rock/folk's Brandi Carlile headlines, along with City and Colour (solo) and Robert Randolph & The Family Band. Friday, it's Zedd, Playboi Carti and Yung Gravy, with country's Cole Swindell, Chris Janson and Tracy Lawrence on Saturday. To close things out, hip hop's YG, A Boogie Wit Da Hoodie and Big Boi headline on Sunday. Get the full roster of performers — including some Michigan acts — and ticket information online at commongroundfest.com.
FRIDAY
HEY MARCO! (STEELY DAN TRIBUTE)
When: 8 p.m. Friday
Tickets: $18 advance, $25 day of show
Where: Park Theatre, Holland
LOCAL SPINS TICKET GIVEAWAY: Congratulations to Local Spins readers Diane Atanasoff and Suzie LaMere. They were the first to email john@localspins.com with "HEY MARCO" in the message field and won a pair of tickets to Friday's show. Check The Big List every week for your chance to win concert tickets.
Grand Rapids' Hey Marco! was founded in 2007. This soul, jazz and pop ensemble has played multiple covers and created thrilling original arrangements. This passionate group has also attracted attention for stellar tributes to the jazz-fueled rock of Steely Dan.
Smooth grooves and soulful vocals have earned Hey Marco! a dedicated fan base. Hey Marco! released its debut studio album, "Give Love," in 2014. Be prepared for a sizzling homage to Steely Dan. Doors open at 7 p.m. for this all-age show. Get tickets and more information online here.
JUNEGRASS:
CLASSY & GRASSY
STEEL & WOOD
When: Friday-Saturday
Tickets: $30 advance, $35 at gate
$15 Friday, $20 Saturday
Where: Kent County Youth Fairgrounds, Lowell
Sponsored by the West Michigan Bluegrass Music Association, the 2019 JuneGrass festival returns to the Kent County Youth Fairgrounds for two days of local and national acts, and a fair amount of jamming.
Headliners include northern Michigan's Steel & Wood, a bluegrass outfit from Petoskey, and Classy and Grassy, a young traditional bluegrass group from Kentucky that features a 9-year-old and a 12-year-old (Cash and Cutter Singleton). Also performing will be Heart to Heart, Uncle Betty, Kari Ann & Lost Creek, Ellen Beam & Friends, Blue Water Ramblers and the WMBMA Board Band.
Get more details online at wmbma.org. Weekend camping on-site is $15 per night.
SATURDAY
BUILT TO SPILL
ORUA
CLARKE & THE HIMSELFS
When: 8:30 p.m. Saturday
Tickets: SOLD OUT
Where: Bell's Beer Garden, Kalamazoo
Celebrating the 20th anniversary of the band's fourth and seminal album, "Keep It Like A Secret," featuring tunes such as "Carry the Zero" and "You Were Right," Built To Spill's "Keep It Like A Secret" tour is anything but. The Idaho-bred Indie-rockers have gone on to record four studio LPs since "Keep It Like a Secret" and will headline a sold-out show at Bell's Beer Garden.
Heart-warming rockers Clarke & the Himselfs and Orua will get things started at 8:30 p.m. Doors open at 8. For more information, visit bellsbeer.com.
JROB, WUZEE
LEAF SET, SHAMAR ALEF
MAVIMARX
When: 10 p.m. Saturday
Admission: Free
Where: Mulligan's Pub, Grand Rapids
Lyrical emcee JRob brings his talent to Mulligan's Pub in Grand Rapids to showcase his meaningful songs. JRob is an artist who is consistently focused on giving back to the community while displaying a unique sound that developed from listening to Nas and Tupac. He brings a reality and substance to his music, which makes him stand out.
Also on this bill: hip-hop sensation WuZee with his entertaining style, Leaf Set, a hip hop collective hailing from Oswego, Ill., and Grand Rapids' Shamar Alef and Mavimarx.
Doors open at 10 p.m. for this 21 and older show. More information can be found online here.
SUNDAY
THE ACCIDENTALS, THE CRANE WIVES
When: 7 p.m. Sunday
Tickets: $20 advance, $25 day of show
Where: Park Theatre, 248 S. River Ave., Holland
Traverse City's The Accidentals call this "the show of the summer."
Billed as the "All-Star Jan Session," this star-studded lineup of Michigan bands is raising money to aid "music enthusiast and dear friend" Jan Kautman, who's undergoing cancer treatment and a bone marrow transplant.
The Accidentals, The Crane Wives, Olivia Mainville & The Aquatic Troupe, Oh Brother Big Sister and Political Lizard will play sets. Get tickets and more details online here.
SARAH SHOOK AND THE DISARMERS
When: 9 p.m. Sunday
Admission: Free
Where: Founders Brewing Company, Grand Rapids
Sarah Shook and The Disarmers bring their attention-getting music to Founders Brewing Co. for this special Sunday night show. Sarah Shook is originally a country music singer-songwriter from North Carolina who has that twangy, country punk sound. She joined with The Disarmers to take on a bigger project now, projecting alternative country that emphasizes real life problems. They bring a sharp bite and unapologetic songs straight from the soul.
Doors open at 9 p.m. for this 21-and-older show. You can find more information online here.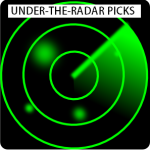 UNDER-THE-RADAR PICKS
Hazy Past playing at Garage Bar & Grill Block Party on Ottawa Avenue NW in Grand Rapids, 6 p.m. Wednesday, free – Grand Rapids vintage rock band Hazy Past will bring the party to the Garage Bar & Grill.
Terrapin Flyer and Melvin Seals playing at the Park Theatre in Holland, 8 p.m. Wednesday, $25 advance $30 day of show — Terrapin Flyer, a Chicago-based Grateful Dead tribute band, and Melvin Seals, best known for his long-term friendship and musical partnership with guitarist Jerry Garcia, will play in West Michigan.
Hyryder playing at The Stache inside The Intersection in Grand Rapids, 8 p.m. Thursday, $10 advance $12 day of show — Hyryder, from Indianapolis, another Grateful Dead tribute band, will hit The Stache Thursday night.
Brant Satala playing One Trick Pony in Grand Rapids, 8 p.m. Thursday, free – West Michigan songwriter Brant Satala has been performing across the United States for more than 20 years. Here's your latest chance to check out his tender and powerful original works.
James Reeser & The Backseat Drivers playing the Celadon Amphitheater in Grand Rapids, 6:30 p.m. Friday, free — The Celadon Summer Concert Series presents the sizzling blues of James Reeser & The Backseat Drivers, a veteran band that will be releasing a new album later this year. This intimate amphitheater is located at 2050 Celadon Drive NE off Knapp Street.
Barrel Bones, Melissa Dylan, George Naughton playing Tip Top Deluxe Bar & Grill in Grand Rapids, 9 p.m. Friday, $5 – Grand Rapids locals Barrel Bones fire up blues testimonials to kick off the weekend, promising "medicine for the soul and food for the heart." This is a 21-and-older show.
Sean Kelly Of The Samples playing The Pyramid Scheme in Grand Rapids, 8 p.m. Friday, $25-30 – Still going strong for 30 years with reggae-influenced pop-rock band The Samples, guitarist and vocalist Sean Kelly's solo tour stops in Grand Rapids for an 18-and-older show.
Dominic and Rachael Davis performing at The Livery in Benton Harbor, 8:30 p.m. Friday, $15 in advance, $20 at the door – After a successful and moving week on the road with her band, The Sweet Water Warblers, Rachael Davis takes The Livery stage with husband Dominic Davis on bass. The latter Davis, an emerging producer on the national scene, is well-known for his bass work with Jack White and legendary Michigan roots rockers Steppin' In It. For more information, visit liverybrew.com.
Boy From School playing Creston Brewery in Grand Rapids, 9 p.m. Friday, free — Boy From School hits the stage at Creston Brewery this weekend. This band was influenced by electronic, pop and indie rock. Psychedelic rock band Michigan Left will open the show.
Sam Cooper, Matt Jones, Rachel Eve and Brian Koenigsknecht play a Songwriters Round at Louie's in Kalamazoo, 9 p.m. Friday, $5 – Washtenaw County's Matt Jones — the engineer behind the state's largest ever musical archive project, The River Street Anthology – will be joined in a singer-songwriter round at Louie's in Kalamazoo by two fellow Michigan songwriters and Philadelphia's Rachel Eve.
Indie-rockin' Adventures with Vultures and Carrie McFerrin take over Old Dog Tavern in Kalamazoo, 10 p.m. Friday, $5 – Pontiac's Matt Sauter brings a raspy voice and rocky folk music to the Old Dog Friday night for a headlining set. Kalamazoo's own Carrie McFerrin opens the show with an original blend of country-folk.
Matt Brewer, Paul Brewer, Robin Connell, Benje Daneman, Tom Froncek, Mike Hyde, Tom Lockwood playing at Aquinas College in Grand Rapids at Kretschmer Recital Hall, 2 p.m. Saturday, free — Join Aquinas' Summer Jazz Camp faculty members as they showcase their students in this open-to-the-public concert full of aspiring musicians.
The Krank Daddies, Ernie Clark and the Magnificent Bastards playing at Tip Top Deluxe Bar and Grill in Grand Rapids, 3 p.m. Sunday, $10 – The Krank Daddies have been on the road playing loud and energetic rock 'n' roll everywhere across the United States. Now, they'll be rocking Grand Rapids, with Cranker's Brewery Battle of the Bands 2019 champions Ernie Clark and the Magnificent Bastards opening the show.
Cousin Curtiss playing Salt of the Earth in Fennville, 6 p.m. Sunday, $15 — The music of touring artist Cousin Curtiss is described as "John Butler meets John Popper meets Keller Williams." Also, Salt of the Earth hosts a special Thursday show featuring Madcat Midnight Blues Journey. Get more info and make reservations by calling 269-561-7258.
RAIN: A Tribute to the Beatles playing Meijer Gardens in Grand Rapids Township, 7 p.m. Sunday, SOLD OUT – This epic Beatles tribute band will perform "The Best of Abbey Road" as well early Fab Four favorites.
---
MICHIGAN MUSIC FESTIVALS
June 26-29
Big Ticket Festival
Otsego County Fairgrounds, Gaylord
http://bigticketfestival.com/
June 27-30
Electric Forest
Double JJ Resort, Rothbury
https://electricforestfestival.com/
June 27-30
Common Ground Music Festival
Adado Riverfront Park, Lansing
http://www.commongroundfest.com/
June 28-29
JuneGrass
Kent County Fairgrounds, Lowell
www.wmbma.org
June 28-29
Frederic Music Festival
Betty Sajdak Park, Frederic
http://www.fredericmusicfest.org/
June 28-29
The Dam Jam
Calumet Lions Park, Calumet
www.facebook.com/damjamup
---
THIS WEEK'S OUTDOOR COMMUNITY CONCERTS
(In Alphabetical Order by City Name)
June 25 – The Adams Family, Ada
June 28 – Macy Krew, Allegan
June 30 – Open Carillon tower tours, GVSU Allendale
June 24 – Peat in the Creel, Belding
June 28 – Wyatt and Shari (Americana), Big Rapids
June 29 – The R&D Project and Barefoot Blonde, Delton
June 27 – Chameleon, Dowagiac
June 24 – Calder City Band, East Grand Rapids
June 25 – Rachael & Dominic Davis, Fennville
June 25 – Dunegrass, Central Park, Grand Haven
June 28 – James Reeser & The Backseat Drivers, Celadon, Grand Rapids
June 27 – Serita's Black Rose, Relax at Rosa, Grand Rapids
June 26: Hastings City Band: Marches, Thornapple Plaza, Hastings
June 28 – Daves @ 7, Barry Courthouse Lawn, Hastings
June 28 – Joshua Davis, Thornapple Plaza, Hastings
June 28 – Kari Lynch Band, Kollen Park, Holland
June 27 – Madcat Midnight Blues Journey, Felt Mansion, Holland
June 26 – Drew Behringer, GDK Park, Holland
June 27 – Echo 45, Hudsonville (last one)
June 26 – Black Arts & Cultural Center, Bates Alley, Kalamazoo
June 28 – Dylan Tolbert, Bronson Park, Kalamazoo
June 30 – Lake Effect Jazz Big Band, Bronson Park, Kalamazoo
June 27 – Blue Soul Express, Kentwood
June 27 – Deep Greens & Blues, Lowell
June 28 – Rockin' Robin, Middleville
June 25- Uneven Ground, Montague
June 28 – Orquestra Tradicion, Hackley Park, Muskegon
June 27 – Little Something, Riverfront Park, Niles (last one)
June 28 – Chicago Tribute Authority, Oak Park, Niles
June 27 – The Boy Band, Portage
June 25 – Hank Mowery & The Hawktones, Rockford
June 27 – Kevin McDaniel House Band, South Haven
June 26 – The Swift Brothers, Sparta
June 24 – Blue Monk, WMJS, Walker
June 25 – Paradise Outlaw/Jared Knox (followed by fireworks), Wyoming
June 26 – Hazy Past, Garage Bar & Grill Block Party
June 26 – Thirsty Perch Blues Band/Wayne Baker Brooks, WLAV Blues, Deltaplex, Walker
June 27 – Jimmy Martin & the River Ridge Boys, Fenn Valley, Fennville
June 29 – Keith Scott, Fenn Valley, Fennville
June 29 — Built To Spill, Bell's, Kalamazoo
June 29 – Lemon Squeezy, Lavender Hill Farm, Boyne City
June 25 – Steve Miller Band + Marty Stuart and His Fabulous Superlatives, Interlochen
June 29 – Harlem Quartet, Interlochen
THE REALLY BIG LIST, PLUS SHOWS ON THE HORIZON
Monday, June 24
Shawn Mendes, Van Andel Arena
Blue Oddity, Tip Top Deluxe Bar & Grill
BassBin: Elemnt/Klees (Elektricity), Billy's Lounge
Great Scott, The Score
John Shea, Rockwell Republic
In The Blue, Long Road Distillers
Vincent Hayes, The Lake House Waterfront Grille, Muskegon
Liz Longley, Seven Steps Up, Spring Lake
Samantha Parks, Boatwerks Waterfront Restaurant, Holland
Graham Parsons & Mike Savina: Earthwork Sunday Showcase, The Livery, Benton Harbor
Benny Poole, Malleable Brewing Co., Albion
Tuesday, June 25
Broadway Grand Rapids, "Anastasia," DeVos Performance Hall (June 25-30)
Hillsong United, Van Andel Arena
Versus, Cedar Springs Brewing Company, Cedar Springs
Joe Laureano, Rogue River Tavern, Rockford
In The Blue Jazz Ensemble/GVSU Jazz Jam, DeHop's Brewing Co. & Café, Walker
Robin Connell & Paul Brewer Quartet, 1st Street Beach, Manistee
Ricky Hill, The Lake House Waterfront Grille, Muskegon
The New Standard, The Grand Bar, Grand Haven
Sweet Lou & the Savages, Boatwerks Waterfront Restaurant, Holland
Michael J. Howe Band, Lucky's Roadhouse, Wayland
Devon Yeider, The Union Cabaret & Grille, Kalamazoo
Wednesday, June 26
The Mighty OAR Summer Tour 2019 with American Authors SOLD OUT, Frederik Meijer Gardens Amphitheater
Colin Tobin, SpeakEZ Lounge
Brena, The Score
River North Jazz, The Old Goat
Hazy Past: Block Party, Garage Bar & Grill
Beveridge Brothers Band, Flamingo Lounge
Tom Hagen Trio featuring Rick Reuther, Noto's Italian Restaurant, Cascade
Flatland Grip, Cedar Springs Brewing Company, Cedar Springs
Everett Domeier, Nick Fink's, Comstock Park
Terrapin Flyer (Grateful Dead tribute)/Melvin Seals, Park Theatre, Holland
Ivan Akinsiima, Mizu Sushi, Holland
The Dead Shepherds, The Lake House Waterfront Grille, Muskegon
Oatbran Boys/Tommy Foster: Grand Opening Celebration, The Playhouse at White Lake (formerly Howmet), Whitehall
Joey Harkum, Back Room @ Bell's Eccentric Cafe, Kalamazoo
Ian Stewart, Potter's Lounge, Four Points Sheraton, Kalamazoo
Terry Lower Trio, Clara's On The River, Battle Creek
Thursday, June 27
Trombone Shorty & Orleans Avenue SOLD OUT, Frederik Meijer Gardens Amphitheater
The Brandino Extravaganza/Ma Baker (9:30 p.m.)/Boulevards (12:30 a.m. June 28), Founders Brewing Company
Hyryder, The Stache @ The Intersection
lovelytheband/New Dialogue/latewaves, Elevation @ The Intersection
Seraphim/Hollow Front/Boys Of Fall/Bilmuri/Red Handed Denial, The Pyramid Scheme
Brant Satala, One Trick Pony
You And Them/Meat Jelly/No Love Dog/Paper Lanterns, Mulligan's Pub
Alayna Plews/Justin Wierenga: Prohibition Music Series, Creston Brewery
Frog and the Beeftones, The Score
Laura Bennett/Mark Kahny, Zeppelin Lounge @ New Holland Brewing
Isaac Berkowitz, Zoko 822
Mark Dupree, JT's Pizza & Spirits
Michael McIntosh, Nick Fink's, Comstock Park
Kevin Schaffer, Cedar Springs Brewing Co., Cedar Springs
Brian Oberlin, Rockford Brewing Company, Rockford
Kyle Brown, Saugatuck Brewing Company, Douglas
Thomas Comerford (7 p.m.), Virtue Cider, Fennville
Nate Holley, Itty Bitty Bar, Holland
Checkers Morton, Sandy Point Beach House, West Olive
Chris Wiser & Andy Frisinger, Grand Armory Brewing, Grand Haven
Steffan Copenhaver, Kirby House, Grand Haven
Nate Dill, Porto Bello, Grand Haven
The Contenders, Seven Steps Up, Spring Lake
Upcoast Kin, The Lake House Waterfront Grille, Muskegon
The Carl Webb Band, Unruly Brewing Company, Muskegon
Front & Center, Gun Lake Casino, Wayland
Matt Landon, The Union Cabaret & Grille, Kalamazoo
Jon Stickley Trio, Back Room @ Bell's Eccentric Cafe, Kalamazoo
Sparrows/The Drowned God/Lenore Cult/Upright Ape, Shakespeare's Lower Level, Kalamazoo
Edye Evans Hyde Trio, Clara's On The River, Battle Creek
Robin Connell & Paul Brewer Quartet, Cadillac Rotary Performing Arts Pavilion, Cadillac
Friday, June 28
Def Leggend (Def Leppard tribute), 20 Monroe Live
Sean Kelly Of The Samples, The Pyramid Scheme
Barrel Bones/Melissa Dylan/George Naughton, Tip Top Deluxe Bar & Grill
Jason Eller, Garage Bar & Grill
Deadlight Holiday/The Positive/Ellie Blackout, Mulligan's Pub
Grand Rapids Soul Club, Billy's Lounge
Boy From School/Michigan Left, Creston Brewery
Jason Eller, Garage Bar & Grill
Tell Yo Mama, H.O.M.E. at the B.O.B.
Lushh, Bobarino's Pizzeria, The B.O.B.
Toby Bresnahan (5 p.m.), Flanagan's Irish Pub (June 28-29)
Decades, River City Saloon
The Moonrays, Rocky's Bar & Grill
Three's A Crowd, The Score
Mark Proulx, Blue Water Grill, Belmont
Moonshot, Shots on the River, Belmont
John Shea Trio, JW Marriott
Kathy Lamar Trio, Noto's Italian Restaurant, Cascade
Hattrick, Log Cabin
Nicole Frost Trio, Rendezvous Lounge, Amway Grand Plaza Hotel
Jack And The Bear, Rockford Brewing Company, Rockford
Rock Shop, Itty Bitty Bar, Holland
Hey Marco! (Steely Dan tribute), Park Theatre, Holland
Lexi Adams (5 p.m.)/Chris Michels Band (10 p.m.), New Holland Brewing's Pub On 8th, Holland
Nate Holley, Hops At 84 East, Holland
Kyle Brown, Our Brewing, Holland
Sean McDaniel, Saugatuck Brewing Company, Douglas
Jaded, Wicks Park Bar & Grille, Saugatuck
Easy Listening Jazz, Sandy Point Beach House, West Olive
JMM Jazz, Porto Bello, Grand Haven
Nicholas James Thomasma, Grand Armory Brewing, Grand Haven
Trapped On Mars, Kirby House, Grand Haven
Third Coast Gypsy Jazz Trio, 18th Amendment Spirits Co., Muskegon
Janey & the Houserockers, Dockers Fish House, Muskegon
Carl Webb & Tom Hull, Smash Wine Bar + Bistro, Muskegon
A Northern Song, Pigeon Hill Brewing, Muskegon
Lighting Matches, Unruly Brewing Company, Muskegon
Robin Connell & Paul Brewer Quartet, Rambadt Park, Reed City
Gabrial James, Hilliard's Corner Lounge, Wayland
All In, McDuff's Bar & Grille, Wayland
Kein Viilo/Karma Committee, Gun Lake Casino, Wayland
Lipstick & Whiskey/Allie Garland & Awesome Sauce, JB's Whiskey Creek, Springfield
Edye Evans Hyde Trio, Clara's On The River, Battle Creek
Age Of Aletheia/Pyretta Blaze/Select 22/Anastaci, The Music Factory, Battle Creek
Project 90, Back Room @ Bell's Brewery, Kalamazoo
Adventures With Vultures/Carrie McFerrin & Co., Old Dog Tavern, Kalamazoo
Tony Fields & Doug Decker, Potter's Lounge, Four Points Sheraton, Kalamazoo
Jeff Mueller, Louie's Trophy House, Kalamazoo
Sam Cooper/Matt Jones/Rachele Eve/Brian Koenigsknecht: Songwriter Round, Back Room @ Louie's Trophy House, Kalamazoo
Luke Lenhart Duo, Final Gravity Brewing, Kalamazoo
Max Lockwood, Riviera Theatre, Three Rivers
Bill German, author, "Under Their Thumb," about The Rolling Stones, Acorn Theater, Three Oaks
Lake Effect Jazz Band, Box Factory for the Arts, St. Joseph
Sugarland/Eli Young Band, Soaring Eagle Casino, Mt. Pleasant
3 Years Hollow/Elisium, Round Barn Winery Distillery Brewery, Baroda
The Devil Elvis Show: Summerfest, Malleable Brewing Co., Albion
The Whistle Stop Revue, Northern Natural Apple Hollow, Manistee
Barefoot, Portage Point Inn (Lahey's Pub), Onekama
Saturday, June 29
Made In America (Toby Keith tribute): The Road to Faster Horses, 20 Monroe Live
As Am I/Visk Mono/It's The Band/Deep Red/Elijah Nuru, The Pyramid Scheme
Tomas Esparza Blues Band, Garage Bar & Grill
Chloe Kimes, Creston Brewery
DJ Money Mike's Birthday Bash, Billy's Lounge
J.Rob/WuZee/Leaf Set/Shamar Alef/Mavimarx, Mulligan's Pub
Sonimanic, H.O.M.E. at the B.O.B.
Matt Brewer/Paul Brewer/Robin Connell/Benje Daneman/Tom Froncek/Mike Hyde/Tom Lockwood: Aquinas Jazz Camp Faculty Concert, Kretchmer Recital Hall, Art & Music Building, Aquinas College
Toby Bresnahan (5 p.m.), Flanagan's Irish Pub
Bari Lee Band, The Score
Whiskey Bound, Log Cabin
The New Standard, JW Marriott
Edye Evans Hyde, Rendezvous Lounge @ Amway Grand Plaza Hotel
Divided They Fall/SleepSafe/Ellie Blackout, Rocky's Bar & Grill
Brad Fritcher's Moods, Zeppelin Lounge @ New Holland Brewing's The Knickerbocker
Kyle Brown, Ridge Cider Co., Grant
Bill Ellingboe, Blue Water Grill, Belmont
Outbreak, Shots on the River, Belmont
John Shea, Noto's Italian Restaurant, Cascade
131 Band/Michigan String Mafia/Steve Reidz & Friends/Amperage/The Next/Jon Lip & Jacks Label Maker/Alternative Route: Bands & Brews, Red's Sports Bar & Grill, Middleville
Hannah Rose & the GravesTones, Rockford Brewing Company, Rockford
Dean Allrick Jazz Piano, What Not Inn, Fennville
Downers Groove, Saugatuck Brewing Company, Douglas
Big Lake Trio, The Butler, Saugatuck
Karizma Band: Tejano Night, Park Theatre, Holland
Fusion, Itty Bitty Bar, Holland
Randy Johnson, Waverly Stone Gastropub, Holland
Coty Bouchard (5 p.m.), New Holland Brewing's Pub On 8th, Holland
Pocket Mouse, Hops At 84 East, Holland
Big Trouble Blues, Great Legs Winery Brewery Distillery, Holland
Zion Lion, Sandy Point Beach House, West Olive
Blue Jay Bridge, Kirby House, Grand Haven
Fauxgrass, Grand Armory Brewing, Grand Haven
Peter Asher & Jeremy Clyde, Seven Steps Up, Spring Lake
Burnaround, Dockers Fish House, Muskegon
Chirp/Acid Cats, Unruly Brewing Company, Muskegon
Mike Furbush, Smash Wine Bar + Bistro, Muskegon
The Crane Wives, Portage Point Inn, Onekama
Sierra Shame/Avon Bomb, Gun Lake Casino, Wayland
SOLD OUT Built To Spill, Beer Garden @ Bell's Eccentric Cafe, Kalamazoo
Highsteppin' Playboys, Old Dog Tavern, Kalamazoo
Carrie McFerrin & Matthew Borr, Potter's Lounge, Four Points Sheraton, Kalamazoo
After Ours/Trapp Rabbit, Final Gravity Brewing, Kalamazoo
Celeste Alison Trio, Grand Traverse Distillery, Kalamazoo
The Complication/Deepfall/19TilDawn/Autumns Fall/Two Faced Wilson, The Music Factory, Battle Creek
Mark Ficks Music, Round Barn Winery Distillery Brewery, Baroda
Dominic & Rachael Davis, The Livery, Benton Harbor
Heartache Tonight (The Eagles tribute), Acorn Theater, Three Oaks
New Brew, JB's Whiskey Creek, Springfield
Typo, The Dock at Bayview, Gull Lake
Slavistar: Summerfest, Malleable Brewing Co., Albion
Project 90, Sandbar, Ludington
Robin Connell & Paul Brewer Quartet. Wenger Pavilion, Baldwin
"Million Dollar Quartet," Great Lakes Center for the Arts, Petoskey (June 29-July 1)
Stefano Barone, Red Sky Stage, Bay Harbor
Max & Ruth Bloomquist/Karen & Eric Smith/Mike Snell/Tommy Foster, Justin Avdek & Scott Nesbit (The FAN Club), The Playhouse at White Lake, Whitehall
Sunday, June 30
RAIN – A Tribute to The Beatles SOLD OUT, Frederik Meijer Gardens Amphitheater
Sarah Shook & The Disarmers, Founders Brewing Company
The Krank Daddies/Ernie Clark & the Magnificent Bastards, Tip Top Deluxe Bar & Grill
Edison Kitt & the Strangers/Megan Dooley, Creston Brewery
Greg Miller (10 a,m,), JW Marriott
River North Jazz (11 a.m.), The Old Goat
Randy Marsh & Friends, SpeakEZ Lounge
Brad Fritcher's Moods/Sexy List & Hot Beats, Mexicains Sans Frontieres
Kaitlin Rose, The Peoples Cider Co.
Oxymorons, The Score
Kathy Ford, Bostwick Lake Inn, Rockford
Brena, Dockers Fish House, Muskegon
Ricky Hill, The Lake House Waterfront Grille, Muskegon
Robin Connell & Paul Brewer Quartet. Gull Landing, Pentwater
Mike McIntosh, Kirby House, Grand Haven
Sutton James Papanikolas, Boatwerks Waterfront Restaurant, Holland
The Accidentals/The Crane Wives/Olivia & the Aquatic Troupe/Oh Brother, Big Sister/Political Lizard: All Star Jam Session (benefit for cancer patient Jan Kautman), Park Theatre, Holland
Full Cord, The Red Dock, Douglas
Cousin Curtiss, Salt of the Earth, Fennville
Wayland/Blackfront Ink, The Music Factory, Battle Creek
Coty Bouchard, Hilliard's Corner Lounge, Wayland
Crossroads, Gun Lake Casino, Wayland
Steve Michaels/Them Guilty Aces, Round Barn Winery Distillery Brewery, Baroda
Bonnie Koloc/Don Stille/Elliot Delman/Ed Holsten: Birthdays Concert, Acorn Theater, Three Oaks
Jack Adams/Emma Hamel, Box Factory for the Arts, St. Joseph
"Million Dollar Quartet," Great Lakes Center for the Arts, Petoskey (June 29-July 1)
ON THE HORIZON
Monday, July 1
John Nowak/TWAN, Tip Top Deluxe Bar & Grill
BassBin: Just Alexander/Co/Lu, Billy's Lounge
John Shea, Rockwell Republic
Travis Swanson Trio, Long Road Distillers
Moonshot, The Score
Gabrial Lundy, Boatwerks Waterfront Restaurant, Holland
Los Lonely Boys, Lynne Sherwood Waterfront Stadium, Grand Haven
Lew Russ & Professor G, The Lake House Waterfront Grille, Muskegon
Delta Rae, Back Room @ Bell's Eccentric Cafe, Kalamazoo
"Million Dollar Quartet," Great Lakes Center for the Arts, Petoskey (June 29-July 1)
Tuesday, July 2
The Beths/Girl Friday, The Pyramid Scheme
Mark Sala, Rogue River Tavern, Rockford
The New Standard Trio, Grand Bar, Grand Haven
Vincent Hayes, The Lake House Waterfront Grille, Muskegon
Kevin Schaffer, Boatwerks Waterfront Restaurant, Holland
Devon Yeider, The Union Cabaret & Grille, Kalamazoo
Wednesday, July 3
Daddy Long Legs, The Pyramid Scheme
River North Jazz, The Old Goat
Beveridge Brothers Band, Flamingo Lounge
Tom Hagen Trio featuring Rick Reuther, Noto's Old Italian Restaurant, Cascade
Jimmie Stagger, Cedar Springs Brewing Company, Cedar Springs
Ivan Akansiima, Mizu Sushi, Holland
Jake Stevens, Kirby House, Grand Haven
Kindred, Dockers Fish House, Muskegon
Tim Froncek & Friends, The Block, Muskegon
Coty Bouchard, The Lake House Waterfront Grille, Muskegon
Coty Bouchard, Gun Lake Casino, Wayland
Jake Kershaw, Battle Creek Balloon Air Show, Battle Creek
Terry Lower Trio, Clara's on the River, Battle Creek
311/Dirty Heads/The Interruptors/Dreamers/Bikini Trill, Soaring Eagle Casino, Mt. Pleasant
Thursday, July 4
Laura Bennett & Mark Kahny, Zeppelin Lounge, New Holland Brewing's The Knickerbocker
Nociception/This Eclipse/Yokai/Hardhome, Mulligan's Pub
Trilogy, The Score
Carl Webb Band, Cedar Springs Brewing Company, Cedar Springs
JGJ, Bostwick Lake Inn, Rockford
Hope College Jazz Faculty, Sandy Point Beach House, West Olive
Great Scott (noon), Dockers Fish House, Muskegon
Tantric/Salvia: Rockstock, Heritage Landing, Muskegon
Gabrial James, The Lake House Waterfront Grille, Muskegon
Joni Norwood, Smash Wine Bar + Bistro, Muskegon
Front & Center, Gun Lake Casino, Wayland
Edye Evans Hyde Trio & Terry Lower, Clara's on the River, Battle Creek
Friday, July 5
Pretoria/Perren/McWeakerton/The Skinny Limbs, The Pyramid Scheme
Nikki Hill/Hank Mowery & the Hawktones, Tip Top Deluxe Bar & Grill
Into The West/Deep Red/The Fabulous Vans, Mulligan's Pub
Chicago Loud 9/Funk Worthy, Billy's Lounge
Jakey T, Creston Brewery
Jaded, H.O.M.E. at the B.O.B.
Mark Kahny Duo, JW Marriott
John Shea, Rendezvous Lounge @ Amway Grand Plaza Hotel
Third Coast Gypsy Jazz, The Old Goat
Livin' The Dream, The Score
Jack Leaver, Blue Water Grill
John Shea Trio, Rendezvous Lounge @ Amway Grand Plaza Hotel
Entourage, JW Marriott
In The Blue Ensemble, Bier Distillery, Comstock Park
Jesse Ray & the Carolina Catfish, Trail Point Brewing, Allendale
Dale Wicks, Tripelroot, Zeeland
Chunk of Funk, Itty Bitty Bar, Holland
Patty PerShayla, Hops At 84 East, Holland
Matt Gabriel, Our Brewing, Holland
Brad Vredevoogd/Big Love Band, New Holland Brewing's Pub On 8th, Holland
Jake Allen, Grand Armory Brewing, Grand Haven
Beer For Breakfast, Kirby House, Grand Haven
Mark Lavengood, 18th Amendment Spirits Co., Muskegon
The Feel Good Band, Dockers Fish House, Muskegon
Trapt/Puddle Of Mudd: Rockstock, Heritage Landing, Muskegon
The Gasoline Gypsies, Unruly Brewing Company, Muskegon
Audra Erb, Smash Wine Bar + Bistro, Muskegon
Mark Sala/Sushi Roll, Gun Lake Casino, Wayland
Toby Bresnahan, Hilliard's Corner Lounge, Wayland
Dumpstaphunk, Back Room @ Bell's Eccentric Cafe, Kalamazoo
Jeff Mueller, Louie's Trophy House, Kalamazoo
DC-90, The Dock at Bayview, Gull Lake
Bruce In The USA (Bruce Springsteen tribute), Acorn Theater, Three Oaks
Lalo Cura, The Livery, Benton Harbor
The Bare Facts/Top Secret Band, Round Barn Winery Distillery Brewery, Baroda
Daughtry, Silver Creek Event Center, Four Winds Casino, New Buffalo
Michael Finestein: "Seasons of Sinatra," Great Lakes Center for the Arts, Petoskey
Saturday, July 6
The Go Rounds/M.Sord, Founders Brewing Company
Fruit Punch/Natural Body/Choral Reef/Vesperwynd: Local Showcase No. 31, The Pyramid Scheme
Heather Bartman Band/The Setbacks/Run Silent/Blin Jara, Mulligan's Pub
Biomassive, Creston Brewery
The New Rule, H.O.M.E. at the B.O.B.
The Blue Pines/Lighting Matches/Silverstiles, Tip Top Deluxe Bar & Grill
Right Side Up, The Score
Kari Holmes, Back Forty Saloon
Silver Abuse/Sojii, Mexicains Sans Frontieres
Third Coast Gypsy Jazz, The Old Goat
Entourage, Rendezvous Lounge @ Amway Grand Plaza Hotel
Mark Kahny Duo, JW Marriott
Mark Sala, Blue Water Grill
Toby Bresnahan, Bier Distillery, Belmont
John Shea, Noto's Old World Italian Restaurant, Cascade
Marquita Bernard, Ridge Cider Co., Grant
Trixy Tang, Wicks Park Bar & Grille, Saugatuck
Kristen Kuiper, Tripelroot, Zeeland
Decades, Itty Bitty Bar, Holland
Laura Thurston, Waverly Stone Gastropub, Holland
As Am I & Friends, Park Theatre, Holland
Zion Lion, Sandy Point Beach House, West Olive
Momz Attic, Grand Armory Brewing, Grand Haven
Big Love Band, Dockers Fish House, Muskegon
Motorbreath (Metallic tribute/Let There Be Rock (AC-DC tribute)/Crazy Babies-Ozzy Rebourne (Ozzy Osborne tribute): Rockstock, Heritage Landing, Muskegon
The Accidentals, Portage Point Inn, Onekama
Dean Allrick, What Not Inn, Fennville
Franken Gerry, McDuff's Bar & Grille, Wayland
Hip Pocket/Feel Good, Gun Lake Casino, Wayland
Proxima Parada, Back Room @ Bell's Eccentric Cafe, Kalamazoo
Lynn, Cognito Brewing, Bangor
The Newports (album release, "Live at The Acorn!")/Funky Mojo Daddy, Acorn Theater, Three Oaks
Stealin' The Farm, The Livery, Benton Harbor
Stone, Czar's 505, St. Joseph
Dede and the Dream, Box Factory for the Arts, St. Joseph
Memphis Underground/Red Carpet Riot, Round Barn Winery Distillery Brewery, Baroda
Project 90, Black River Tavern, South Haven
Leonid & Friends (Chicago tribute), Silver Creek Event Center, Four Winds Casino, New Buffalo
Sunday, July 7
Radel Rosin, Creston Brewery
River North Jazz (11 a.m.), The Old Goat
River Rogues Jazz Band (2 p.m.), Harmony Hall
Mike Frost & Mike Hyde (10 a.m.), JW Marriott
Grand Rapids Jazz Orchestra, Founders Brewing Company
Randy Marsh & Friends, SpeakEZ Lounge
Laura Thurston, The Peoples Cider Co.
Flatland Grip (12:30 p.m.), Cedar Springs Brewing Company, Cedar Springs
Jake Stevens, Bostwick Lake Inn, Rockford
Root Doctor, Dockers Fish House, Muskegon
Randy Johnson, The Lake House Waterfront Grille, Muskegon
Sean Copenhaver, Kirby House, Grand Haven
Matt Gabriel, Boatwerks Waterfront Restaurant, Holland
People Movers Band, Red Dock, Douglas
Soul Syndicate, Gun Lake Casino, Wayland
Carrie McFerrin, Hilliard's Corner Lounge, Wayland
The Commonheart, Back Room @ Bell's Eccentric Cafe, Kalamazoo
Pablo's Great Revenge/Jedi Mind Trip, Round Barn Winery Distillery Brewery, Baroda
Grassfed/The Pinola Plowboys, The Livery, Benton Harbor
Copyright 2019, Spins on Music LLC