Johnnyswim starts a week that also boasts the GR Symphony Picnic Pops, Muskegon's birthday bash, Winnow, GRAM on the Green, Gringo Star and more. Plus, win tickets to an upcoming Poco/Nightfall concert.
THE BIG LIST: July 8-14
Be sure to check the "Big List of Michigan Music Festivals," because we update it frequently. For a complete list of free outdoor summer concerts, browse the "Free Summer Community Concerts" page at Local Spins. For concerts at commercial and nonprofit venues, see "Summer Concert Series @ Venues."
Support our coverage of
West Michigan's music scene
View an expanded list of upcoming shows at West Michigan venues at The REALLY Big List at Local Spins.
Have concert listings you think deserve to be spotlighted? Email date, time, ticket prices, location and details to liz@localspins.com.
LOCAL SPINS TICKET GIVEAWAY: Congratulations to Local Spins readers Ken Kozak and Dave Vrugging. They were the first two people to email john@localspins.com with "POCO" in the message field and each won a pair of tickets to the July 18 concert at Grand Haven's Lynne Sherwood Waterfront Stadium featuring Poco, Pure Prairie League and Firefall. Check The Big List every week for your chance to win concert tickets.
MONDAY
JOHNNYSWIM
When: 7:30 p.m. Monday
Tickets: $28-$49.50
Where: 20 Monroe Live, Grand Rapids
A couple hailing from Nashville, Amanda Sudano and Abner Ramirez make up Johnnyswim. Mixing soul, folk and pop, their latest record, "Moonlight," was released in April 2019. The duo has performed on many television shows, and their song "Home" is the theme for HGTV's hit show, "Fixer Upper."
Doors for this show open at 6:30 p.m. and tickets are still available here.
TUESDAY
THE PADDLEBOTS
BIG SHERB
When: 7 p.m. Tuesday
Tickets: $14.50 adults (regular Gardens admission)
Discounts for seniors, children
Free for Gardens members
Where: Frederik Meijer Gardens & Sculpture Park, Grand Rapids Township
After last week's rainout, this serves as the official kickoff to the 2019 Tuesday Evening Music Club series at Meijer Gardens.
The Paddlebots, a progressive soul-pop group, was born straight from a Central Michigan University friendship between Kortez Buckner and Haruki Hakoyama. This later lead to their musical talents meshing together along with their brilliantly skilled friends, Andy, Don, Mike, Zakariya, Ethan and Adam, creating a captivating sound. The Paddlebots mesh soul and pop with funk and jazz.
Big Sherb, a largely instrumental mix of funk, fusion and progressive rock, will also jam the night away for this TEMC double-header. Get tickets and more information online at meijergardens.org.
PHINEHAS
THE OUTLIERS, VESTIGIAL
DRINK THEIR BLOOD
When: 7 p.m. Tuesday
Tickets: $13 advance, $15 day of show
Where: The Stache inside The Intersection, Grand Rapids
Seminal Los Angeles metalcore band Phinehas aims to deliver a stomping night of heavy music in Grand Rapids. Since forming in 2001, Phinehas have released many EPs and four studio albums, including its latest "Dark Flag." A sizeable lineup of local support includes two Grand Rapids bands, the genre-twisting The Outliers and the melodic heavy metal band Vestigal. It's all capped off with Kalamazoo's own death metal party animals Drink Their Blood. Doors open at 6 p.m.
Get tickets online here.
WHISKEY MYERS
DEVON GILFILLIAN
When: 8 p.m. Tuesday
Tickets: $30 advance, $35 day of show
Where: Bell's Brewery Beer Garden, Kalamazoo
Southern rock/country outfit Whiskey Myers brings its national tour to West Michigan, along with its rock-propelled vibe, something that's distinguished its four studio albums. Ticket buyers will also receive a physical CD of Whiskey Myers' forthcoming new album.
Opening the show will be Americana artist Devon Gilfillian. Get tickets online at bellsbeer.com.
WEDNESDAY
WINNOW
PATTY PERSHAYLA
When: 8 p.m. Wednesday
Admission: Free
Where: SpeakEZ Lounge, Grand Rapids
With its first official EP, "Light The Match," set for release later this month, alt-country/rock/folk band Winnow will uncork new material and familiar older songs (think Watching for Foxes) during this special Local Spins Wednesdays show at SpeakEZ. Led by the Grand Rapids duo of Joey Frendo and Jared Meeuwenberg, this full-band performance will show off the rock and folk sides of the group.
Opening will be singer-songwriter Patty PerShayla. Local Spins Wednesdays feature Michigan beer specials and are presented by Local Spins, SpeakEZ Lounge, North Coast Guitar Co. and WYCE. Free parking is available in the city lot on Monroe Avenue kitty-corner from SpeakEZ just to the south – and in the Sixth Street Park lot to the north.
THURSDAY
GRAM ON THE GREEN:
LAST GASP COLLECTIVE
When: 6 p.m. Thursday
Tickets: Free
Where: Grand Rapids Art Museum terrace, downtown Grand Rapids
Kicking off the 11th season of GRAM On The Green with help from WYCE (88.1 FM), Kalamazoo hip hop ensemble Last Gasp Collective will take the "stage" on the Grand Rapids Art Museum's terrace. The band mixes hip hop, soul, indie music and gospel for a unique concert experience.
The concert will go on rain or shine, and seating is provided on a first-come, first-served basis.
BUCKET O' MAYBES
When: 6:30 p.m. Thursday
Admission: Free
Where: Celadon Community Amphitheatre, Grand Rapids
Bucket O' Maybes is joining the fun in the Celadon Summer Concert Series this week. This five-piece band boasts 150 years of combined performance experience. The band also brings an interactive style to shows, with songs featuring rich harmonies from the '60s, '70s and '80s — a classic rock vibe but with a touch of country rock, jazz rock, album-oriented rock, funk and more.
Doors open at 6:30 p.m. for this all-ages show. More information can be found online here.
BETWEEN THE BURIED AND ME
THE CONTORTIONIST, NICK JOHNSTON
When: 7 p.m. Thursday
Tickets: $22 advance, $25 day of show
Where: Elevation inside The Intersection, Grand Rapids
Mammoth progressive metal band Between the Buried and Me storm Grand Rapids on its North American Summer Tour. Since forming in 2000, Raleigh, N.C.'s Between The Buried And Me have been one of America's most loved progressive tech-death bands. Fresh off headlining the entire 2018 Summer Slaughter tour and an early 2019 headlining tour in support of "Automata II," the giants of the genre are hitting the road again. Supported by cult American progressive metal band The Contortionist, and one-man Toronto, Ontario rock artist Nick Johnston on the heels of his new album, "Wide Eyes In The Dark." Doors open at 6 p.m.
Get tickets online here.
THREE DOG NIGHT
When: 7 p.m. Thursday
Tickets: SOLD OUT
Where: Meijer Gardens, Grand Rapids Township
Celebrating five decades of phenomenal songs and journey, legendary music icons Three Dog Night brings its summer tour and nostalgic hits to Meijer Gardens on Thursday. From 1969 through 1975, no other group racked up more top 10 hits or sold more concert tickets than Three Dog Night. The band registered 21 Billboard top 40 hits with three hitting number one. The group earned 12 gold albums. Some favorite songs include, "Joy to the World," "Black and White," "Shambala" and "One." Three Dog Night brings an ecstatic stage presence, outstanding vocals and wild guitar solos, a recipe whipped up for perfection.
Doors open at 5:45 p.m. You can find more information online at meijergardens.org.
GRINGO STAR
LAZY GENIUS
ELROY MELTZER
When: 8:30 p.m. Thursday
Tickets: $10
Where: The Pyramid Scheme, Grand Rapids
An alternative five-piece rock band from Atlanta, Gringo Star will make a stop in Grand Rapids to release new LP "Controlled Burn." The band has released five albums and has toured internationally.
Lazy Genius and Elroy Meltzer from Grand Rapids will also join the bill. Tickets for this all-ages show can be found here.
GR SYMPHONY PICNIC POPS:
CLASSICAL FIREWORKS
MICHAEL SCHAEFFER
When: 8 p.m. Thursday and Friday
Tickets: $5-$20
Where: Cannonsburg Ski Area, Cannonsburg
The Grand Rapids Symphony hosts the annual "Classical Fireworks: Salute to America" concert as part of the Picnic Pops summer concert series. The Grand Rapids Symphony boasts a patriotic playlist including "The Armed Forces Salute," "Overture to Candide," "God Bless America" and more. In honor of the GR Symphony's 25th anniversary, pianist Rick Ridenour will return for an encore performance, and the night will conclude with a spectacular fireworks celebration to Tchaikovsky's "1812 Overture." Arrive early for pre-show entertainment provided by Michael Schaeffer and his accordion.
Get tickets online here.
MUSKEGON'S 150th BIRTHDAY:
FREDDIE JACKSON
KANSAS, GRETCHEN WILSON
WARRANT, BRET MICHAELS
When: Thursday- Saturday
Tickets: $10-$50
Where: Heritage Landing, Muskegon
To commemorate 150 amazing years in the city of Muskegon, a three-day concert series will kick off at Heritage Landing on Thursday. Freddie Jackson with start the weekend at 9:15 p.m. Thursday. Jackson is a Grammy Award nominee and R&B singer who knows how to belt out hits such as "You Are My Lady" and "Jam Tonight." On Friday, country singer Gretchen Wilson will deliver "Redneck Women" and other hits. Classic rock's Kansas will also take the stage Friday, jamming out hits like "Carry on My Wayward Son" and "Dust in the Wind." Rock's Bret Michaels will keep the show rolling Saturday, along with Warrant, featuring the likes of "Heaven" and "Cherry Pie."
Doors open at 4 p.m. Thursday. Get tickets and more information online here.
FRIDAY
HEART
SHERYL CROW
When: 7 p.m. Friday
Tickets: $39.50-$129.50
Where: Van Andel Arena, Grand Rapids
After falling out a few years ago, the Wilson sisters are back together. The legendary female-fronted classic rock band Heart will light up Grand Rapids on the "Love Alive Tour." The 10-time Grammy Award-nominated sisters made the Van Andel show a late addition to the tour.
The beloved nine-time Grammy-winning Sheryl Crow will open up the show, along with London pop singer Lucie Silvas. Tickets are available here.
KALAMAZOO BLUES FESTIVAL:
NIKKI HILL, DAVEY KNOWLES
When: Friday-Saturday
Tickets: $28
Where: Arcadia Creek Festival Place, downtown Kalamazoo
It's back and it's outdoors and it's all about the blues. The annual Kalamazoo Blues Festival returns to Arcadia Creek Festival Place with hot names such as Nikki Hill (with Laura Chavez), Davey Knowles, Seventh Son, Gatorboys and much more, all lined up by the Kalamazoo Valley Blues Association.
The music kicks off at 4:30 p.m. Friday with Cricket Creek, followed by Out of Favor Boys, Maurice John Vaughn, Duwayne Burnside, Nikki Hill with Laura Chavez and, finally, at 11:35 p.m., The Gatorboys. The second day fires up at noon with Nothing But the Blues, followed by Blue Veins, Kev Nichols & Blue Tuesday, Big Trouble, Big Boss, Crossroads, Biscuit Miller & The Mix, Danielle Nicole, Davey Knowles, SWB and, to close things out at 11:50 p.m., Seventh Son. Get more info online here.
BLISSFEST:
AMY HELM, CANNED HEAT
SAM BUSH, STEVE POLTZ
MARTIN SEXTON
When: Friday-Sunday
Tickets: $185 weekend adults; $60 children
Where: 3695 Division Road, Harbor Springs
(Near Cross Village)
This is the 39th year that the Blissfest Music Organization has presented what's lovingly known as "Bliss": a weekend of folk and roots music in northern Michigan that covers the gamut of styles, including bluegrass, blues, folk, rock, Celtic music, world music and more, plus dance, on several stages. The much-beloved festival, by the way, recently shot straight to the top of the Local Spins Readers' Poll of Top 10 Michigan Music Festivals.
And beyond the national headliners – including Amy Helm, Canned Heat, Sam Bush, Steve Poltz and Martin Sexton – Blissfest boasts a bevy of Michigan stars such as May Erlewine, Joe Hertler & The Rainbow Seekers, Last Gasp Collective, Jen Sygit, An Dro, Max Lockwood, Political Lizard, Biomassive, Chris Michels Band, Seth Bernard and many more. Get more information online at blissfest.org and read more about the festival later this week at Local Spins.
IDLEWILD MUSIC FESTIVAL
When: Friday-Sunday
Tickets: $75 weekend, $40 Saturday
Where: Ferris State University, Big Rapids
The fifth annual Idlewild Music Festival will this year move to the more spacious facilities on the campus of Ferris State University in Big Rapids (with a tour of historic Idlewild on Saturday). With the motto of "Honoring the past, standing in the present and looking toward the future," the festival features live music from the likes of Athena Johnson, JiBreel and more, a screening of the new Aretha Franklin documentary, poetry and speakers that encompass "the Idlewild legacy."
Read more about the Idlewild festival in this Local Spins feature. Get tickets and details online here.
SATURDAY
PILLAR TO POST,
COLD MOUNTAIN CHILD (ALBUM-RELEASE)
DAVID S. KRUSE
When: 10 p.m. Saturday
Tickets: $5
Where: Old Dog Tavern, Kalamazoo
Pillar To Post hosts this special night to celebrate the release of Cold Mountain Child's new album, "Bramble." Local Kalamazoo band Pillar To Post brings a smoky dreamscape pop feel to every show, and Cold Mountain Child writes psychedelic folk draws inspiration from many walks of American music life, including lo-fi, with "leaf-to-loam tangle songs, people songs, inner-outer songs." David S. Kruse is a special guest of the evening with desert-inspired music.
Get more info online here.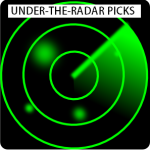 UNDER-THE-RADAR PICKS
Blue Diamond playing the United Bank Rogue River Blues Series in Rockford 7 p.m. Tuesday, free — The summer series along the Rogue River in Rockford continues with Blue Diamond, a Chicago-style blues band from Grand Rapids.
Joe Hertler with special guest Ted Bounty playing Northern Natural Apple Hollow in Manistee, 6 p.m. Wednesday — Joe Hertler is bringing phenomenal acoustic guitar playing to Northern Natural Apple Hollow this Wednesday. Hertler is not only a talented musician, but also a songwriter and producer. Get ready to enjoy a drink and see some outstanding music.
New Year's Day, Savage After Midnight, 7:30 p.m. Wednesday, at The Stache inside The Intersection in Grand Rapids, $15-18 – Longstanding alternative metal band New Years Day stops in Grand Rapids on its "Unbreakable" Tour. Supported by L.A. "dark pop" band Rivals and Memphis-based quintet Savage After Midnight.
The Insiders Tom Petty Tribute playing at 7 p.m. Thursday for the Lowell Showboat Sizzlin' Summer Concert Series in Lowell, free – A great summer tradition along the riverfront in downtown Lowell, with one of West Michigan's favorite tribute bands bringing all the Tom Petty classics to light up a summer evening.
Sleeping Timmy playing Rockford Brewing Company in Rockford, 7 p.m. Thursday, free — Veteran musician Sleeping Timmy brings songs new and old to Rockford Brewing Company.
Joe Rollin Porter playing One Trick Pony in Grand Rapids, 8 p.m. Thursday, free – After a lifetime of absorbing folk traditions, Joe Rollin Porter doesn't attempt to modernize folk tunes or to keep them exactly as they were, rather he embodies folk music as a free-flowing expression through his guitar work and compelling vocals.
Jake Schlegel playing at Mulligan's Pub in Grand Rapids, 9 p.m. Thursday, free — Jake Schlegel, an Americana artist from Indianapolis, will release his latest record, "Strung Out in the Heartland," on Thursday.
Often Home playing Park Theatre at 248 S. River Ave. in Holland, 8 p.m. Friday, $10 advance, $15 day of show – Grand Rapids' Often Home is a relatively new indie-rock band that hosts a "single-release show" at Park Theatre on Friday, with the groups Steppes, LVRS and Canceled Plans also performing at this all-ages concert. Doors open at 7 p.m.
Club 911 and Top of the Rock: Reunion Party at The Pyramid Scheme in Grand Rapids, 9:30 p.m. Friday, $10 — DJ Merlin, from back in the day, will be spinning '80s and '90s tunes at this nostalgic event. This show is ages 21-and-older.
Spotlights, with special guests The Vampyrs, playing The Pyramid Scheme in Grand Rapids, 8 p.m. Saturday, $10 advance $12 day of show — The Spotlights, known for creating head-banging rock 'n' roll, continue their North American tour in Grand Rapids. The Vampyrs will also take on the stage.
Juice and Stephen Day playing Bell's Brewery Eccentric Café in Kalamazoo, 8 p.m. Saturday, $15 – Boston septet Juice melds rock, R&B and hip hop, with special guest Stephen Day also performing in this Kalamazoo tour stop.
Free Hat, How To Live Together, Sam Kenny, 9 p.m. Saturday, Tip Top Deluxe Bar & Grill in Grand Rapids, $5 – An impressive lineup of local artists rev things up in this 21-and-older show, including free-thinking synth duo How To Live Together and solo act Sam Kenny, who will "let your borrow his Chapstick even if you have a weird mouth."
Mark Lavengood Band playing Founders Brewing Company in Grand Rapids, 9:30 p.m. Saturday, $5 — Grand Rapids bluegrass multi-instrumentalist Mark Lavengood, who once toured worldwide with fellow Michigan native Lindsay Lou, always unleashes a heartfelt and energizing performance at Founders.
The Strapping Owls playing Red Dock in Douglas, 4 p.m. on Sunday, free — The Strapping Owls, a live wire soul trio, will bring a unique approach to Red Dock in Douglas. This trio features Nicholas Barron's soulful voice, Fred Bueltmann's assertive sousaphone playing and Larry Beers' in-demand percussion work.
---
MICHIGAN MUSIC FESTIVALS
July 12-13
Kalamazoo Blues Festival
Arcadia Creek Festival Place, Downtown Kalamazoo
https://www.facebook.com/KalamazooBluesFestival/
July 12-14
Blissfest
Near Cross Village
https://blissfest.org/
July 12-14
Idlewild Music Festival
Ferris State University, Big Rapids
https://www.idlewildmusicfestival.com/
July 12-14
Michigan Peace Festival
Naquadah, Constantine
http://www.michiganpeacefest.net/
July 12-14
Forestville Music & Beer Festival
Outside Marquette
https://www.noquetrails.org/events/forestville-festival
---
THIS WEEK'S OUTDOOR COMMUNITY CONCERTS
(In Alphabetical Order by City Name)
July 9 – Nick Ayoub/The Family, Ada
July 12 – The Rupple Brothers & Company, Allegan
July 9 – Blue Water Ramblers, Allendale
July 7 – Bernard Winsemius, (The Netherlands, Carrillon Series) GVSU, Allendale
July 12 – Kari Lynch Band/Erika Scherry & Tyler Taylor, Battle Creek
July 8 – The Larsen Brothers, Belding
July 12 – Colmus Family , (Gospel), Big Rapids
July 10 – Blue Water Ramblers, Big Rapids
July 11 – Pam Bowman & Just Jamin, Lake City
July 11 – The Fast Hands Band, Cutlerville
July 13 – Redman-West, Delton
July 11 – Out Of Favor Boys, Dowagiac
July 8 – August, East Grand Rapids
July 9 – The Dacia Bridges Project, Fennville
July 9 – Bari Lee Band, Grand Haven
July 11 – Bucket O' Maybes, Celadon, Grand Rapids
July 11 – Last Gasp Collective, GRAM, Grand Rapids
July 11 – Cosmic Knot (noon), Relax at Rosa, Grand Rapids
July 10 – The Blue Leafs, Thornapple Plaza, Hastings
July 12 – Jessie Wolhuis (noon), Courthouse Lawn, Hastings
July 12 – Katmandu (Bob Seger tribute), Thornapple Plaza, Hastings
July 12 – The Adams Family Band, Kollen Park, Holland
July 11 – Brena, Felt Mansion, Holland
July 10 – Dylan Tolbert (noon), GDK Park, Holland
July 12 – Out of Favor Boys (11:30 a.m.), Bronson Park, Kalamazoo
July 11 – The Insiders: Tom Petty Tribute, Lowell
July 10 – Double Trouble, Ludington
July 12 – Rock Shop, Middleville
July 9 – West Michigan Concert Winds Concert Band, McGrath Park, Muskegon
July 12 – Hillbilly Rock Starz, Oak Park, Niles
July 14 – Schlitz Creek, Oshtemo
July 9 – Blue Diamond, Rockford
July 11 – Full Cord, South Haven
July 10 – Denise Anderson Connection, Sparta
July 8 – Starry Night Octet, WMJS, Millennium Park, Walker
July 9 – Jack & the Spare Tires, Wyoming
July 9 – Natchez Trace, Zeeland
THE REALLY BIG LIST, PLUS ON THE HORIZON
Monday, July 8
Johnnyswim/Will Solomon, 20 Monroe Live
John Nowak/Andy V./Frank Kule, Tip Top Deluxe Bar & Grill
Brimstone Coven/The Stone Eye/Rip VanRipper, Rocky's Bar & Grill
BassBin: Vinyl Fetish/Rick H, Billy's Lounge
John Shea, Rockwell Republic
In the Blue, Long Road Distillers
Great Scott Band, The Score
Andrews String Band, Rockford Brewing Co., Rockford
Lew Russ, The Lake House Waterfront Grille, Muskegon
Sutton James Papanikolas, Boatwerks Waterfront Restaurant, Holland
The Hummingbirds, Saugatuck Center for the Arts, Saugatuck
Tom Duffield (5 p.m.), Old Dog Tavern, Kalamazoo
Tuesday, July 9
Big Sherb/Paddlebots: Tuesday Evening Music Club, Frederik Meijer Gardens Amphitheater
Phineas/The Outliers/Vestigial/Drink Their Blood, The Stache @ The Intersection
Upstage Crew, Garage Bar & Grill
Brena, The Score
The New Standard Trio, Grand Seafood and Oyster Bar, Grand Haven
Mary Rademacher Reed & Francesca Amari/ Mark Kahny & Tim Johnson: Tim Scully's World Class Jazz Tour, 1st St. Beach Pavilion, Manistee
Travis Radaz, Cedar Springs Brewing Company, Cedar Springs
Rich Burkholder, Rogue River Tavern, Rockford
Vincent Hayes, The Lake House Waterfront Grille, Muskegon
Talks, Tunes & Tours (10 a,m,), Ramsdell Regional Center for the Arts, Manistee
Tony Bakker, Boatwerks Waterfront Restaurant, Holland
Whiskey Myers, Beer Garden @ Bell's Eccentric Cafe, Kalamazoo
Devon Yeider, The Union Cabaret & Grille, Kalamazoo
Peace and OneLove, Papa Pete's, Kalamazoo
Cracker, Acorn Theater, Three Oaks
Wednesday, July 10
Winnow, Local Spins Wednesday, SpeakEZ Lounge
New Year's Day/Rivals/Savage After Midnight, The Stache @ The Intersection
Funkle Jesse, The Score
Project 90, New Holland Brewing's The Knickerbocker
River North Jazz, The Old Goat
Beveridge Brothers Band, Flamingo Lounge
Tom Hagen Trio featuring Rick Reuther, Noto's Italian Restaurant, Cascade
Vincent Hayes, Cedar Springs Brewing Company, Cedar Springs
In the Blue/GVSU Jazz Jam, DeHops Brewing Co. and Café, Walker
The Insane Theater/Altered Five Blues Band: WLAV Summer Blues, Deltaplex Arena Parking Lot, Walker
Walt Gutkowski and the Bridge St. Band, Bostwick Lake Inn, Rockford
Ivan Akansiima, Mizu Sushi, Holland
Terry Lower Trio, Clara's on the River, Battle Creek
Vincent Hayes, Cedar Springs Brewing Company, Cedar Springs
The Dead Shepherds, The Lake House Waterfront Grille, Muskegon
Joe Hertler/Ted Bounty, Northern Natural Apple Hollow, Manistee
"Double Trouble"- Mary Rademacher Reed and Francesca Amari with Mark Kahny and Tim Johnson with Tim Scully's World Class Jazz Tour, Ludington
Thursday, July 11
SOLD OUT Three Dog Night: Fifth Third Summer Concerts, Meijer Gardens Amphitheater
Gringo Starr/Lazy Genius/Elroy Meltzer, The Pyramid Scheme
Between The Buried And Me/The Contortionist/Nick Johnston, Elevation @ The Intersection
Joe Rollin Porter, One Trick Pony
Jake Schlegel (album release), Mulligan's Pub
My Son The Hurricane/Bumpus, Founders Brewing Company
Juke Joint Handmedowns, Zoko 822
Laura Bennett Trio, Zeppelin Lounge, New Holland Brewing's The Knickerbocker
Blue Water Ramblers (6:30 p.m.), Kent District Library, Cascade Township Branch
Grand Rapids Symphony Picnic Pops: Classical Fireworks, Salute to America/Michael Schaeffer, Cannonsburg Ski Area, Cannonsburg (July 11-12)
Tony Halchak, Cedar Springs Brewing Company, Cedar Springs
Sleeping Timmy, Rockford Brewing Company, Rockford
Trapped On Mars, Bostwick Lake Inn, Rockford
Adams Family Band, The Grand Lady Riverboat, Jenison
Black Ice, Fenn Valley Vineyards, Fennville
Nate Holley, Itty Bitty Bar, Holland
The Wildwoods/Eric Engblade, Park Theatre, Holland
My Thin Place, Sandy Point Beach House, West Olive
Mark Sala, Kirby House, Grand Haven
Freddie Jackson (9:15 p.m.): Happy 150th Birthday, Heritage Landing, Muskegon
After Ours vs. Delta Decalactones, Unruly Brewing Co., Muskegon
Upcoast Kin, The Lake House Waterfront Grille, Muskegon
Drew Behringer, Wicks Park Bar & Grille, Saugatuck
Front & Center, Gun Lake Casino, Wayland
Haybaby (Tiny Engines)/Vines/PT Ori/Tangoez, Shakespeare's Lower Level, Kalamazoo
Tommy Tutone/Allie Garland & Awesome Sauce, The Music Factory, Battle Creek
Emma Cook & Questionable Company, Box Factory for the Arts, St. Joseph
Snoop Dog & Friends/Ice Cube/Warren G, Soaring Eagle Casino, Mt. Pleasant
Mary Rademacher Reed & Francesca Amari/ Mark Kahny & Tim Johnson: Tim Scully's World Class Jazz Tour, Rotary Park Pavilion, Cadillac
Great Lakes Chamber Orchestra: "Midsummer Night's Dream," Great Lakes Center for the Arts, Petoskey
Casting Crowns, Interlochen Center for the Arts, Interlochen
Friday, July 12
Heart/Sheryl Crow, Van Andel Arena
Club 911/Top of the Rock: Reunion Party, The Pyramid Scheme
The Zannies/KJ & the Good Time Family Band, Creston Brewery
Attak & Friends/Kar Pow/Keets, The Mint @ The Intersection
Flops Ego/A Study In Scarlet/Sam Kenny/Ajar, Mulligan's Pub
Super Pretendo (5 p.m., Heart/Sheryl Crow Pre-Party/Project 90, H.O.M.E. at the B.O.B.
Pleasure Towne, Bobarino's Pizzeria, The B.O.B.
Clusterpluck/Edison Kitt, Tip Top Deluxe Bar & Grill
Jesse Ray & the Carolina Catfish, River City Saloon
John Shea, JW Marriott
Mike Frost Trio, Rendezvous Lounge @ Amway Grand Plaza Hotel
Three's A Crowd, The Score
Dennie Middleton, Blue Water Grill
Grand Rapids Symphony Picnic Pops: Classical Fireworks, Salute to America/Michael Schaeffer, Cannonsburg Ski Area, Cannonsburg (July 11-12)
Frankengarry, Bier Distillery, Belmont
Sean & Samantha Barrett, EB Coffee & Pub, Caledonia
Captain Fantastic (Elton John tribute), Castle Rock, Greenville
DC-90, Wicks Park Bar & Grille, Saugatuck
Brant Satala, Pumpernickels, Saugatuck
Joan Shelley, Virtue Cider, Fennville
Easy Listening Jazz, Sandy Point Beach House, West Olive
Great Scott, New Holland Brewing's Pub On 8th, Holland
Gabrial James, Our Brewing Company, Holland
Hootenanny! With Hayes Griffin & Nate Roberts, Waverly Stone Gastropub, Holland
Dylan Tolbert, Hops At 84 East, Holland
Often Home/Steppes+LVRS/Cancelled Plans, Park Theatre, Holland
Ryan Pollock/Great Scott, New Holland Brewing's Pub On 8th, Holland
Nate Holley, Hops At 84 East, Holland
Delilah DeWylde, Tripelroot, Zeeland
Decades, Kirby House, Grand Haven
Jesse G (6:40 p.m.)/Kansas (7:30 p.m.)/Gretchen Wilson (9:15 p.m.): Happy 150th Birthday, Muskegon, Heritage Landing, Muskegon
Blushing Monk, 18th Amendment Spirits Co., Muskegon
Upcoast Kin, Dockers Fish House, Muskegon
Mark Lavengood Band, Dogwood Center for the Performing Arts, Fremont
My Son The Hurricane, The Mitten Bar, Ludington
Luke Winslow-King, Rotary Pavilion, Cadillac
KC & the Moonshine Band, Northern Natural Apple Hollow, Manistee
John Merchant, Portage Point Inn, Onekama
Last Gasp Collective, Michigan Legacy Art Park, Thompsonville
Mary Rademacher Reed & Francesca Amari/Mark Kahny & Tim Johnson: Tim Scully's World Class Jazz Tour, Rambadt Park, Reed City
Innduendo, McDuff's Bar & Grille, Wayland
Jack Leaver/Azz Izz, Gun Lake Casino, Wayland
Sons Of Texas/Killakoi/SXX/Primrose, The Music Factory, Battle Creek
Zoso (Led Zeppelin tribute), Old Dog Tavern, Kalamazoo
Temporary Arrangement/Team Two: Locals On Draught, Back Room @ Bell's Eccentric Café, Kalamazoo
Jeff Mueller, Louie's Trophy House, Kalamazoo
Stalemate/Joy Ceiling/Nothing New/Phauxm, Shakespeare's Lower Level, Kalamazoo
All In Love, Czar's 505, St. Joseph (July 12-13)
Nicholas Tremulis & The Prodigal 9, Acorn Theater, Three Oaks
Pat Benatar & Neil Giraldo, Silver Creek Event Center, Four Winds Casino, New Buffalo
Reba McEntire, Interlochen Center for the Arts, Interlochen
Saturday, July 13
Mark Lavengood Band, Founders Brewing Company
Spotlights/Vampyrs, The Pyramid Scheme
DJ Composition/DJ Omega Supreme/DJ Snax: East Coast vs. West Coast Hip Hop Party, 20 Monroe Live
Sushi Roll, H.O.M.E. at the B.O.B.
Free Hat/How To Live Together/Sam Kenny, Tip Top Deluxe Bar & Grill
Zie, Garage Bar & Grill
BassBin: Timothy Getz/Richard Oxegynn/DJ Uno, Mulligan's Pub
Azz Izz, Billy's Lounge
Joe Moon/Silvahalo/Kato Kailin/Trailblazer: TimeWarp, Creston Brewery
Third Coast Gypsy Jazz, The Old Goat
Oregon Dream Child, The Score
Jim Wood, Blue Water Grill
Derek Winter Band, Back Forty Saloon
Neil Gordon Trio with Steve Talaga & Larry Ochiltree, JW Marriott
Mike Frost Trio, Rendezvous Lounge @ Amway Grand Plaza Hotel
Melissa Dylan, Bier Distillery, Belmont
Signal Trip (5 p.m.)/The Nobodies (7 p.m.)/The Next (9 p.m.)/Barenaked 90s (10:30 p.m.): Rock-A-Lot, Caledonia Family Tavern Parking Lot, Caledonia
John Shea, Noto's Old World Italian Restaurant, Cascade
Nordy, Rockford Brewing Company, Rockford
Project 90, Woody's Press Box, Wyoming
Syd Burnham, Trail Point Brewing, Allendale
Carter Lezman, Tripelroot, Zeeland
Silent Bark, Wicks Park Bar & Grille, Saugatuck
Dean Allrick, What Not Inn, Fennville
Steve Michaels, Fenn Valley Vineyards, Fennville
Pretty Rage, Itty Bitty Bar, Holland
Dying Will Be Easy, Waverly Stone Gastropub, Holland
Old School Bash: 80s & 90s, Park Theatre, Holland
Coty Bouchard, New Holland Brewing's Pub On 8th, Holland
Jimmie Stagger, Great Legs Winery Brewery Distillery, Holland
Zion Lion, Sandy Point Beach House, West Olive
JMM Jazz, Porto Bello, Grand Haven
Delilah DeWylde, Grand Armory Brewing, Grand Haven
Three's A Crowd, Dockers Fish House, Muskegon
Warrant (8 p.m.)/Bret Michaels (9:30 p.m.): Happy 150th Birthday, Muskegon, Heritage Landing, Muskegon
17 Degrees South, Ridge Cider Co., Grant
Captain Fantastic Detroit, Castle Brewing, Greenville
Typo/Ultrafab, Gun Lake Casino, Wayland
Pillar To Post/Cold Mountain Child (album release)/David S. Kruse, Old Dog Tavern, Kalamazoo
Juice, Back Room @ Bell's Eccentric Cafe, Kalamazoo
Here Nor There, Riviera Theatre, Three Rivers
SOLD OUT Reba, Firekeepers Casino, Battle Creek
Night Moves (Bob Seger tribute), The Dock at Bayview, Gull Lake
Stormy Chromer, The Livery, Benton Harbor
All In Love, Czar's 505, St. Joseph (July 12-13)
Joseph "Mojo" Morganfield & The Mannish Boys, Acorn Theater, Three Oaks
Tim & Mike Unplugged/P.T. and the Cruisers, Round Barn Winery Distillery Brewery, Baroda
SOLD OUT Five Finger Death Punch/In This Moment, Soaring Eagle Casino, Mt. Pleasant
LeAnn Rimes/Tanya Tucker/Lee Ann Womack: Gala Fundraiser, Great Lakes Center for the Arts, Petoskey
SOLD OUT Cheap Trick, Little River Casino, Manistee
Cousin Curtiss, Portage Point Inn, Onekama
Mary Rademacher Reed & Francesca Amari/Mark Kahny & Tim Johnson: Tim Scully's World Class Jazz Tour, Wenger Pavilion, Baldwin
Sunday, July 14
The Rocketz/Jesse Ray (solo), Tip Top Deluxe Bar & Grill
Big Band Nouveau, Creston Brewery
Trilogy, The Score
Greg Miller (10 a.m.), JW Marriott
River North Jazz (11 a.m.), The Old Goat
Randy Marsh & Friends, SpeakEZ Lounge
The Holy Warheads/Stonecutters/Slumlord Radio: 741 Sundays, The Iron Well
Toby Bresnahan (noon), Cedar Springs Brewing Company, Cedar Springs
Kevin Schaffer, Bostwick Lake Inn, Rockford
The Strapping Owls, Red Dock, Douglas
Lukas Pederson, The BARge, Saugatuck
Charlie Jordan Jazz Trio (1 p.m.), Waverly Stone Gastropub, Holland
Pieces Of Work, Boatwerks Waterfront Restaurant, Holland
Larry Lowis, Kirby House, Grand Haven
Fool House, Dockers Fish House, Muskegon
Two Dudes in Flip Flops, The Lake House Waterfront Grille, Muskegon
Mary Rademacher Reed & Francesca Amari/ Mark Kahny & Tim Johnson: Tim Scully's World Class Jazz Tour, Gull Landing, Pentwater
Greg Nagy, Gun Lake Casino, Wayland
Luke Lenhart, Hilliard's Corner Lounge, Wayland
Erik Donner/JGJ Band, Round Barn Winery Distillery Brewery, Baroda
Bucket O Maybes, Cogdal Vineyards, South Haven
ON THE HORIZON
Monday, July 15
John Nowak, Tip Top Deluxe Bar & Grill
BassBin: Devon James/Pressed & Proper, Billy's Lounge
The Turbos, The Iron Well
John Shea, Rockwell Republic
Travis Swanson Trio, Long Road Distillers
JGJ, The Score
Matt Hanegraff & Tony Bakker, Boatwerks Waterfront Restaurant, Holland
Ricky Hill, The Lake House Waterfront Grille, Muskegon
Tom Duffield (5 p.m.), Old Dog Tavern, Kalamazoo
Tuesday, July 16
Diana Ross, DeVos Performance Hall
Static X/Devil Driver/Dope/Wednesday 13/Raven Black, The Intersection
Bucket O' Maybes, The Score
Dale Wicks, Cedar Springs Brewing Company, Cedar Springs
Kevin Schaffer, Rogue River Tavern, Rockford
The New Standard Trio, Grand Seafood and Oyster Bar, Grand Haven
Music Industry Roundtable (7 p.m.), Third Coast Recording Company, Grand Haven
Music Industry Roundtable (7 p.m.), Third Coast Recording Company, Grand Haven
Starry Night Octet, 920 Watermark, Muskegon
Vincent Hayes, The Lake House Waterfront Grille, Muskegon
Laura Thurston, Boatwerks Waterfront Restaurant, Holland
Devon Yeider, The Union Cabaret & Grille, Kalamazoo
Mike Love, Back Room @ Bell's Eccentric Café, Kalamazoo
Wednesday, July 17
FlyLite Gemini, Local Spins Wednesday, SpeakEZ Lounge
Heart Bones Is Sean Tillman (AKA Har Mar Superstar)/Sabrina Ellis (A Giant Dog-Sweet Spirit), The Pyramid Scheme
Cold Mountain Child (album release)/Sierra Skye Baker/David S Kruse, Tip Top Deluxe Bar & Grill
River North Jazz, The Old Goat
Beveridge Brothers Band, Flamingo Lounge
Tom Hagen Trio featuring Rick Reuther, Noto's Italian Restaurant, Cascade
Conestoga, The Score
Six Gun Report, Cedar Springs Brewing Company, Cedar Springs
Well-Strung, Saugatuck Center for the Arts, Saugatuck
Ivan Akansiima, Mizu Sushi, Holland
Tim Froncek & Friends, The Block, Muskegon
Coty Bouchard, The Lake House Waterfront Grille, Muskegon
Cambio, Rotary Pavilion, Cadillac
Bella's Bartok, Back Room @ Bell's Eccentric Cafe, Kalamazoo
Terry Lower Trio, Clara's on the River, Battle Creek
Thursday, July 18
Alma Afrobeat Ensemble, Founders Brewing Company
Paradise Outlaw/Kari Lynch Band/Deerfield Run, The Pyramid Scheme
Chandler Reed & the Sticky Keys/Sandra Effert/The Leftovers, Tip Top Deluxe Bar & Grill
Feeding Grizzlies/Mollo Rilla/Praline, Mulligan's Pub
Tom DeVries, One Trick Pony
Cabildo/TheMel V Collective/Hamell On Trial/Samil/Wuzee/DJ M-Select (fundraiser for GR Rapid Response to ICE), The Golden Age @ Creston Brewery
Randy Johnson, Zoko 822
Laura Bennett with Mark Kahny, Zeppelin Lounge @ New Holland Brewing's The Knickerbocker
Third Coast Gypsy Jazz, The Old Goat
Hazy Past, The Score
Grand Rapids Symphony Picnic Pops: Here Comes The Sun, A Tribute to The Beatles/Chris Bursley, Cannonsburg Ski Area, Cannonsburg (July 18-19)
Kevin Schaffer, Cedar Springs Brewing Co., Cedar Springs
Brena, Bostwick Lake Inn, Rockford
Natchez, The Grand Lady Riverboat, Jenison
Dean Allrick, What Not Inn, Fennville
Bucket O Maybes, Fenn Valley Winery, Fennville
Drew Behringer, Wicks Park Bar & Grille, Saugatuck
Nate Holley, Itty Bitty Bar, Holland
Steve Talaga Trio, Sandy Point Beach House, West Olive
Poco/Firefall/Pure Prairie League: Summer Sessions, Lynne Sherwood Waterfront Stadium, Grand Haven
Coty Bouchard, Kirby House, Grand Haven
Upcoast Kin, The Lake House Waterfront Grille, Muskegon
Front & Center, Gun Lake Casino, Wayland
Michigan Rattlers, Back Room @ Bell's Eccentric Cafe, Kalamazoo
Lawn Chairs/Suck City, Shakespeare's Lower Level, Kalamazoo
Singer Songwriter Finals, Acorn Theater, Three Oaks
Friday, July 19
George Clinton & Parliament Funkadelic, 20 Monroe Live
Get Sad – An Emo Night, The Pyramid Scheme
Nagazi/Death Abides/Age Of Aletheia/Laurentian Tides/Blackfront Ink: Road to Michigan Metal Fest, The Stache @ The Intersection
Fool House, Billy's Lounge
Let It Rot/Don The Pariah/This Eclipse/Constellation Ophiuchus, Mulligan's Pub
Stormy Chromer, Creston Brewery
Stone Soup & the Broken Teeth, Tip Top Deluxe Bar & Grill
John Shea, Rendezvous Lounge, Amway Grand Plaza Hotel
Entourage, JW Marriott
Funkle Jesse, H.O.M.E. at the B.O.B.
Faux Five, Bobarino's Pizzeria, The B.O.B.
Messin' Around, River City Saloon
Livin' The Dream, The Score
Brandon Ward, Blue Water Grill
Stolen Horses, Back Forty Saloon (July 19-20)
Grand Rapids Symphony Picnic Pops: Here Comes The Sun, A Tribute to The Beatles/Chris Bursley, Cannonsburg Ski Area, Cannonsburg (July 18-19)
17 Degrees South, Cellar Brewing Co., Sparta
Andrews String Band, Lake Michigan Sports Bar, Walker
Hey Annie, New Holland Brewing's Pub on 8th, Holland
Electric Red, Itty Bitty Bar, Holland
Nicholas James Thomasma, Our Brewing Co., Holland
Dr. Joel/Hey Annie, New Holland Brewing's Pub On 8th, Holland
Easy Listening Jazz, Sandy Point Beach House, West Olive
Weekend Comeback, The Kirby House, Grand Haven
JMM Jazz, 18th Amendment Spirits Co., Muskegon
Coty Bouchard, Dockers Fish House, Muskegon
JGJ, McDuff's Bar & Grille, Wayland
Dennie Middleton/Ani, Gun Lake Casino, Wayland
Kurt Vile & the Violators, Beer Garden @ Bell's Eccentric Cafe, Kalamazoo
Jeff Mueller, Louie's Trophy House, Kalamazoo
Flylite Gemini/Hannah Rose & The GravesTones, Old Dog Tavern, Kalamazoo
Allie Garland & Awesome Sauce, JB's Whiskey Old Style Grill, Springfield
Lighting Matches, Dark Horse Brewing, Marshall
Palamazoo Susan Harrison, Paw Paw Playhouse, Paw Paw
RESPECT 2, Acorn Theater, Three Oaks
Kaitlyn Rose Duo & Danny Dine, The Livery, Benton Harbor
Chris D'Elia, Silver Creek Event Center, Four Winds Casino, New Buffalo
Charlie Wilson & The Isley Brothers, Soaring Eagle Casino, Mt. Pleasant
May Erlewine & the Motivations: Cadillac Festival of the Arts, Cadillac Rotary Pavilion, Cadillac
Full Cord Bluegrass, Northern Natural Apple Hollow, Manistee
Fremont John, Portage Point Inn, Onekama
Children Of The Word In Harmony, Great Lakes Center For The Arts, Petoskey
Saturday, July 20
The Struts/The Glorious Sons/JJ Wilde, 20 Monroe Live
Smooth Hound Smith, Founders Brewing Company
Alex Williams/Myron Elkins, The Stache @ The Intersection
Vee Tha Rula/Earth Radio/Rick Chyme/Ajax Stacks/Bedrock/James Lewis/Eyrnastine/DJ Dean Martian: Lady Ace Boogie Presents A Dope Ass Lineup, The Pyramid Scheme
Chuck Mead & His Grassy Knoll Boys/Jim Lauderdale/Jason Ringenberg, Tip Top Deluxe Bar & Grill
Gunnar & The Grizzly Boys/The Legal Immigrants, Garage Bar & Grill & Zoko 822
Chuck Mead & His Grassy Knoll Boys/Jim Lauderdale/Jason Ringenberg, Tip Top Deluxe Bar & Grill
Still Rain Band, H.O.M.E. at the B.O.B.
Third Coast Gypsy Jazz, The Old Goat
John Shea, Noto's Old World Italian Restaurant, Cascade
Entourage, Rendezvous Lounge @ Amway Grand Plaza Hotel
Kevin Jones Trio, JW Marriott
Lush, River City Saloon
Innuendo, The Iron Well
Project 90, The Score
Now And Then Band, Blue Water Grill
Stolen Horses, Back Forty Saloon (July 19-20)
Dean Allrick, What Not Inn, Fennville
The Factory, Itty Bitty Bar, Holland
Dylan Tolbert, Waverly Stone Gastropub, Holland
Matt Gabriel, New Holland Brewing's Pub On 8th, Holland
Zion Lion, Sandy Point Beach House, West Olive
OTC, Dockers Fish House, Muskegon
Streetlight Circus, Unruly Brewing Company, Muskegon
Jersey Pete & Java Joe, Ridge Cider Co., Grant
DC-90/Funkle Jesse, Gun Lake Casino, Wayland
Starfarm/The Bronk Brothers: Louie's Outdoor Concert Series, Louie's Trophy House, Kalamazoo
Mark Lavengood, Old Dog Tavern, Kalamazoo
Paco Romane, Shakespeare's Lower Level, Kalamazoo
Corky Siegel's Chamber Blues, Acorn Theater, Three Oaks
Johnny Rogers, Riviera Theatre, Three Rivers
Charlie Millard Band, The Livery, Benton Harbor
Steely James/Red Deluxe, Round Barn Winery Distillery Brewery, Baroda
Two Faced Wilson/Elsie Binx/Matthew Jason & the Collective, The Music Factory, Battle Creek
Dwight Yoakam/Foghat (Eddie Money dropped out due to a heart procedure): Beers, Brats & Burgers, Soaring Eagle Casino, Mt. Pleasant
Willy Porter: Cadillac Festival of the Arts, Cadillac Rotary Pavilion, Cadillac
Piano Men: A Tribute to Elton John & Billy Joel, Great Lakes Center For The Arts, Petoskey
The Accidentals, Northport Community Center, Northport
Sunday, July 21
Mike Frost & Mike Hyde (10 a,m,), JW Marriott
Amigo The Devil/Cory Branan/Olivia Mainville & the Aquatic Troupe, The Pyramid Scheme
Two-Faced Wilson/Matthew Jason, Creston Brewery
McKenzie Rosin, The Peoples Cider Co.
Oxymorons, The Score
Jim Spalink, Cedar Springs Brewing Co., Cedar Springs
Dennie Middleton, Bostwick Lake Inn, Rockford
The Harmed Brothers, Red Dock, Douglas
Rachel Curtis, Boatwerks Waterfront Restaurant, Holland
A Brighter Bloom: Merchants & Makers, VanderMill Cider, Spring Lake
El Brandino, Kirby House, Grand Haven
Brena, Dockers Fish House, Muskegon
Coty Bouchard, The Lake House Waterfront Grille, Muskegon
Willy Porter: Cadillac Festival of the Arts (July 19-20), Cadillac Rotary Pavilion, Cadillac
Luke Winslow King & May Erlewine, Iron Fish Distillery, Thompsonville
The Skeletones, Gun Lake Casino, Wayland
Toby Bresnahan, Hilliard's Corner Lounge, Wayland
Dede Alder & Jen Sygit: Earthwork Sunday Showcase, The Livery, Benton Harbor
Avian Aura/Twin City String Band, Box Factory for the Arts, St. Joseph
The Bodeans, Acorn Theater, Three Oaks
Valentine Bennett/Van Dyke Revue, Round Barn Winery Distillery Brewery, Baroda
Copyright 2019, Spins on Music LLC