The concert docket also features The Crane Wives, Josh Powell, Max Lockwood, Dan Rickabus, Mike Stud and special tribute shows. Lindsay Beaver, Ty Zhang and others canceled due to extreme winter weather.
THE BIG LIST: Jan. 28-Feb. 3
Several venues have opted to shorten hours or close altogether due to this week's extreme weather. It's a good idea to call ahead. For an expanded list of upcoming shows at West Michigan venues, check out The REALLY Big List at Local Spins.
Support our coverage of
West Michigan's music scene
Have concert listings you think deserve to be spotlighted? Email date, time, ticket prices, location and details to liz@localspins.com.
To be included in our upcoming list of summer community concerts or in the "Big List of Michigan Music Festivals," email liz@localspins.com with 2019 dates, the event location, contact information and any other pertinent details.
---
TUESDAY
PANIC! AT THE DISCO
TWO FEET, BETTY WHO
When: 7 p.m. Tuesday
Tickets: SOLD OUT
Where: Van Andel Arena, Grand Rapids
The wildly popular emo/alternative pop-rock band Panic! At the Disco stops in Grand Rapids on Tuesday as part of the second half of the band's "Pray For The Wicked" tour, propelled by the momentum of last summer's album release of the same name.
The band has shifted its style over the years, with recent releases finding Panic! fully embracing its pop tendencies. Frontman Brendon Urie has a knack for the sensational, and Tuesday's sold-out show will likely be an exhilarating, over-the-top affair in the best of ways. Two Feet and Betty Who will open the show.
WEDNESDAY
CANCELED DUE TO WEATHER:
LINDSAY BEAVER
HANK MOWERY & THE HAWKTONES
When: 7:30 p.m. Wednesday
Tickets: $10
Where: Tip Top Deluxe Bar & Grill, Grand Rapids
LOCAL SPINS TICKET GIVEAWAY: Congratulations to reader Sheila Shotwell. She was the first person to email john@localspins.com with "LINDSAY" in the message field and won a pair of tickets to Wednesday's show. Check The Big List every week for your chance to win concert tickets.
Blues powerhouse and drummer from Halifax, Nova Scotia, Canada, Lindsay Beaver is known as a musician, singer-songwriter and unforgettable, strong stage presence. Just one of her stops on tour, Lindsay – now based in Austin, Texas – will be playing her style of true rock and soul, touring behind her latest album, "Tough as Love."
Also performing is Grand Rapids blues fave Hank Mowery & the Hawktones. The show is 21-and-over with tickets available online here. Tip Top follows this on Thursday with Audio Birds.
CANCELED DUE TO WEATHER:
LOCAL SPINS WEDNESDAY:
DAN RICKABUS & FRIENDS
SIERRA SKYE BAKER
When: 8 p.m. Wednesday
Admission: Free
Where: SpeakEZ Lounge, Grand Rapids
At the lunch hour on Wednesday, the decision was made to cancel the show due to the severe winter weather. At this time, SpeakEZ Lounge is planning to be open for dinner. Contemplating reality is the norm when listening to Dan Rickabus. The Crane Wives drummer — who alwasy creates special collaborative nights for his Local Spins Wednesdays shows — is joined by friend Alexander Atkin on guitar and father-in-law Doug Smith on violin, performing tracks from his latest album "Void / Journal" that are heavy with dreamy vocals cocktailed with hypnotic guitar riffs and thunderous drums that sends the mind and heart reeling to alternate dimensions.
Opening will be up-and-coming songwriter Sierra Skye Baker. More information can be found online here.
Local Spins Wednesdays are presented by Local Spins, SpeakEZ Lounge, Perrin Brewing and WYCE, with free parking in the Sixth Street Park lot just to the north of SpeakEZ Lounge on Monroe Avenue NW.
THURSDAY
CANCELED: GRCC CAMPUS CLOSED DUE TO WEATHER – RESCHEDULED FOR MARCH 14
TY ZHANG
When: 7:30 p.m. Thursday
Tickets: $15 (Students and Seniors $10)
Where: Albert P. Smith Music Building in the Linn Maxwell Keller Recital Hall, Grand Rapids Community College, 143 Bostwick Ave. NE
Grand Rapids Community College's International Guitar Series hosts internationally acclaimed guitarist Ty (Tengyue) Zhang. Winner of the Guitar Foundation of America International Concert Artists Competition, known as the most prestigious guitar contest in the world, Zhang has captured the hearts of people all around the world with not only his technical guitar skills, but also his repertoire of varied cross-genre music.
More information and tickets can be purchased here.
HERE COME THE MUMMIES
When: 8 p.m. Thursday
Tickets: $22.50 advance, $25 day of show
Where: The Intersection, Grand Rapids
Best known for its rambunctious live performances, the experimental funk, indie, jam, jazz, pop, and rock group Here Come the Mummies will make a stop in Grand Rapids on "The Dark Matter Tour."
The group is rumored to include Grammy Award-winning musicians, but their identities are never "unwrapped" due to their mummified costumes. Starting out the show will be the colorfully eccentric group Sun Stereo. Doors will open at 7 p.m., and tickets for the all-ages show can be found online here.
FRIDAY
DYLAN SCOTT
SETH ENNIS
When: 6:30 p.m. Friday
Tickets: $23.50 advance, $28.50 day of show
Where: The Intersection, Grand Rapids
Country singer Dylan Scott, best known for his 2017 hit single "My Girl," will bring his "Nothing To Do Town" tour to the Intersection. Joining him will be Seth Ennis, fellow country music newcomer.
This show is a part of B93's concert series and is all-ages. Tickets can be found online here.
THE CRANE WIVES
JOSHUA POWELL & THE GREAT TRAIN ROBBERY
MAX LOCKWOOD
When: 7 p.m. Friday
Tickets: $12-$14
Where: The Pyramid Scheme, Grand Rapids
Grand Rapids' own The Crane Wives will bring their brand of Americana and folk music to The Pyramid Scheme on Friday for a rousing triple bill. The group will be joined by Indy-based folk/psychedelic band Joshua Powell & The Great Train Robbery, who just released their new album "Psycho/tropic" at the end of last year.
And Grand Rapids' own indie-rock/pop/folk artist Max Lockwood will celebrate release of his brand new solo album the same night. Advance tickets can be found online for $12, or for $14 the day of the show. Get tickets, details online at pyramidschemebar.com.
DENNIS DEYOUNG & THE MUSIC OF STYX
When: 8 p.m. Friday
Tickets: $35-$75
Where: 20 Monroe Live, Grand Rapids
As a founding member and in tribute to the legacy of the classic rock/prog band Styx, Dennis DeYoung is bringing the group's vintage songs to downtown Grand Rapids. A legend himself, DeYoung has been a renowned and well- admired musical talent for 40 years.
DeYoung will be performing Styx's iconic album, "The Grand Illusion," plus all eight of the group's Top 10 hits. Doors open at 7 p.m. for this all ages event with tickets available online here.
WINTER PUNK FEST
When: 9 p.m. Friday-Saturday, 3 p.m. Sunday
Tickets: $5 per day
Where: Tip Top Deluxe Bar & Grill, Grand Rapids
Tip Top Deluxe Bar & Grill goes punk for the weekend — and even more punk than ever before. For three days, it plays host for the annual Winter Punk Fest. This 21-and-older event will feature many crowd favorites.
Day 1 will rock the Tip Top with Rabbit Ain't Lucky (RAL), Bare Knuckle Hooligans, October Bird of Death, The Scants, and ChuggeR. Day 2 continues the hard-edge melodies with the Devious Ones, Cheeztones, Paper Thin, No Bails and The Bitters. Winter Punk Fest will wrap-up with Kiwi Army, Desiring Dead Flesh, BOOB SWEAT, OLD FIRE and Alien Dogs.
The three-day punk-a-thon will be a celebration of all things punk. Tickets are $5 a day and can be purchased via these links:
Day 1
SATURDAY
MIKE STUD
When: 7 p.m. Saturday
Tickets: $22 advance, $25 day of show
Where: The Intersection, Grand Rapids
The hip-hop artist who was first recognized for his song "College Humor" while he was a student at Duke University, will pay Grand Rapids a visit for his final tour using the stage name "Mike Stud." Michael Francis Seander, aka Mike Stud, released his fourth album, "4THEHOMIES," late last year.
Also on the bill is hip-hop group Honors and Nashville artist Ernest K., plus there will be a 4THEHOMIES DJ set. Tickets for the all-ages show can be found online here.

THE VERVE PIPE
BROTHER ELSEY
When: 8 p.m. Saturday
Tickets: $23-$65
Where: 20 Monroe Live, Grand Rapids
As a multi-platinum-selling, alt-rock Michigan favorite, it's only apropos that The Verve Pipe would return to 20 Monroe Live to help the Grand Rapids venue celebrate its 2nd birthday. Members of the band behind the 1996 alternative rock hit "The Freshmen" have enjoyed a resurgence since re-forming in 2009.
Indie-rock/Americana band Brother Elsey from Grand Rapids will open the show. Get tickets online at 20monroelive.com.

HOW TO LIVE TOGETHER
BERMUDAS, HI-KER
When: 9:30 p.m. Saturday
Tickets: $8 advance, $10 day of show
Where: The Pyramid Scheme, Grand Rapids
Grand Rapids bands How to Live Together, an indie synth-pop duo, and Bermudas, an indie-rock band, will be dropping their new music at this dual album-release event. "Resister" is How to Live Together's debut album; "Bloom" is Bermudas' fourth release.
Also performing will be Grand Rapids experimental indie band hi-ker. Doors open at 9 p.m. for this 21-and-over event. Tickets are available online here.

BOB MARLEY BIRTHDAY BASH:
UNIVERSAL XPRESSION
When: 9:30 p.m. Saturday
Tickets: $10
Where: Billy's Lounge, Grand Rapids
Nothing like some sunny reggae music to defeat the winter blahs. The annual Bob Marley Birthday Bash at Billy's Lounge will feature Universal Xpression with special guests King Jazzy and DJ Sanjay, who will roll out dance-inspiring reggae all night long. It's the perfect mid-winter respite.
Doors open at 8 p.m. and get ready to hit the dance floor. Details online here.

DELILAH DEWYLDE'S
1959 WINTER DANCE PARTY TRIBUTE
When: 8 p.m. Saturday
Tickets: $8
Where: Bell's Brewery Eccentric Café, Kalamazoo
It's been 60 years since "The Day the Music Died" – when legendary American rockers Buddy Holly, Ritchie Valens and J.P. "The Big Bopper" Richardson died in an Iowa plane crash during their Winter Dance Party tour across the Midwest.
West Michigan rockabilly queen Delilah DeWylde commemorates that Dance Party tour with a special tribute night at Bell's Brewery in Kalamazoo. A "vintage vinyl record hop" will get things going at 7 p.m. Read more about the tribute later this week at Local Spins. Show details online here.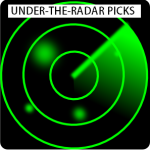 UNDER-THE-RADAR PICKS
Soup's On For All at The B.O.B. in downtown Grand Rapids, 6:30 p.m. Monday, $60 per person at the door – Yes, Soup's On is still on in spite of the weather, so swing down to The B.O.B. to help raise money for food and pantry programs of God's Kitchen and enjoy soups, breads and desserts from area restaurants on all floors, plus live music by RMQ and others. Get details online here.
CANCELED DUE TO BAD WEATHER: Conrad Shock + The Noise with Bedroom Ceilings playing Tip Top in Grand Rapids, 9 p.m. Monday — Catch Grand Rapids' garage/blues rock band Conrad Shock + The Noise for their final weekly show of the month, with indie rock band Bedroom Ceilings also performing.
CANCELED DUE TO BAD WEATHER: West Michigan Jazz Society Membership Drive & Musician of the Year Reveal Party at SpeakEZ Lounge in Grand Rapids, 5:30 p.m. Tuesday — Members of the past, present and future will come together to celebrate another year of music and name the 2019 jazz musician of the year.
ALTERED DUE TO WEATHER Flatland Grip playing Cedar Springs Brewing Company, 2 p.m. & 6:30 p.m. Wednesday, free – In a weather-altered schedule, acoustic trio Flatland Grip will jam out a mix of rock, reggae, and bluegrass tunes in a kid-friendly fashion in the afternoon for families seeking to escape cabin fever. The evening performance commences an hour earlier than originally scheduled. CSBC is also offering free coffee, soft drinks, and soup to snow plow drivers and emergency personnel during the weather emergency.
Pre-SXSW Networking Night with Michigan House at Creston Brewery in Grand Rapids, 4 p.m. Thursday, free – South by Southwest (SXSW) will be working with Michigan House to assist music acts in gaining more recognition and allow a friendly environment for new and old partners to discuss anything before the annual SXSW festival.
Jim Spalink at Rockford Brewing in Rockford, 7:30 p.m. Thursday — A member of the well-known Michigan Celtic band An Dro, Jim Spalink will be performing solo. With a mix of traditional and original Celtic songs, he'll play harp and guitar to his style of Celtic tunes.
Serita's Black Rose at One Trick Pony, 8 p.m. Thursday, free – Serita Crowley's Jammie Award-winning band has a reputation for energetic performances. The talented songwriter and her band will bring their mix of funk, rock, and neo-soul to One Trick Pony on Thursday night with a show that's sure to get audience members up on their feet. One Trick follows this on Saturday with the return of another popular act: That Beatles Thing. Call 235-7669 for reservations.
Tusk (Fleetwood Mac Tribute) and the Hired Hands Band at the Kalamazoo State Theatre, 7 p.m. Friday, $29-$49 – The members of Tusk have been playing together in various groups for over 25 years. Since they're all fans of the legendary Fleetwood Mac, it's only logical that this group of musicians would decide to form a tribute act to the famous 1970s band. Joining them will be the Hired Hands Band, an acoustic group based out of Kalamazoo.
Downlink with special guest Eliminate and support from Dissonance, D-Wrex at Elevation inside The Intersection in Grand Rapids, 8 p.m. Friday, $16 — Downlink's 2019 Doom System Tour will bring the bass community out to The Intersection for this all-ages show.
Jesse Ray & the Carolina Catfish playing at Grand Armory Brewing in Grand Haven, 8 p.m. Friday, free — The West Michigan natives who started out playing at open mics in Grand Rapids will go back to their roots for a free show at the Grand Armory Brewery.
Katie's Randy Cat, Ghost City Searchlight and Donny Zuzula playing Mulligan's Pub in Grand Rapids, 10 p.m. Friday, free — Rock with strong Irish rebel influences and newly energized version of American folk and traditional Celtic will make for a full night for these Michigan artists.
RF Band with Yolonda Lavender playing The Union Cabaret & Grill in downtown Kalamazoo, 9 p.m. Saturday, free – Jazz, R&B and neosoul pianist Rufus Ferguson is joined for this performance by drummer Keith Hall, bassist Antwain Kirkland and singer Yolonda Lavender.
Grand Rapids Jazz Orchestra playing Founders Brewing Company, 5:30 p.m. Sunday, free – This big band jazz ensemble will be bursting out classic jazz, both new and old, that will keep listeners in that swingin' groove during its monthly residency at Founders.
Randissimo's Sunday Jazz Jam at the Speak EZ Lounge, 7 p.m. Sunday, free – SpeakEZ Lounge is home to three hours of jazz music every Sunday evening, hosted by drummer Randy "Randissimo" Marsh. The event features a rotating cast of musicians in a laid-back setting and has never cost attendees a cent.
MICHIGAN FESTIVALS
Feb. 1-2 – Mid-Winter Singing & Folk Festival, Hannah Community Center, East Lansing
Feb. 2 – Sledfest, Johannesburg
THE REALLY BIG LIST OF CONCERTS, PLUS SHOWS ON THE HORIZON
Monday, Jan. 28
CANCELED DUE TO WEATHER Conrad Shock + The Noise/Bedroom Ceilings, Tip Top Deluxe Bar & Grill
CLOSING 8 P.M. BassBin: Pressed & Proper/Richard Oxegynn, Billy's Lounge
CANCELED DUE TO WEATHER: John Shea, Rockwell Republic
CANCELED DUE TO WEATHER Jazz Jam, What Not Inn, Fennville
CLOSED 4 PM DUE TO WEATHER FACS, Bell's Eccentric Cafe, Kalamazoo
Tuesday, Jan. 29
CANCELED DUE TO BAD WEATHER: West Michigan Jazz Society Membership Drive & Musician of the Year Reveal Party, SpeakEZ Lounge
Panic! At The Disco/Two Feet, Van Andel Arena
Michael Drost and Jordan Finn, The New Standard, The Grand Bar, Grand Haven
Devon Yeider, The Union Cabaret & Grille, Kalamazoo
Wednesday, Jan. 30
Dan Rickabus & Friends, Sierra Sky Baker: Local Spins Wednesday at SpeakEZ Lounge
CANCELED DUE TO WEATHER Lindsay Beaver/Hank Mowery & the Hawktones, Tip Top Deluxe Bar & Grill
River North Jazz, The Old Goat
CANCELED DUE TO WEATHER Tom Hagen Trio featuring Rick Reuther, Noto's, Cascade
ALTERED DUE TO WEATHER Flatland Grip (2 p.m. & 6:30 p.m.), Cedar Springs Brewing Co., Cedar Springs
CANCELED – GVSU CAMPUSES CLOSED DUE TO WEATHER "Sizwe Banzi Is Dead," Arts At Noon, Cook-DeWitt Center, Grand Valley State University Allendale Campus
Ivan Akansiima, Mizu Sushi, Holland
El Brandino, Gun Lake Casino, Wayland
WMU Jazz Students, The Union Cabaret & Grille, Kalamazoo
WMU CAMPUSES CLOSED DUE TO WEATHER Bullock Performance Institute: University Chorale, Dalton Center Recital Hall, Western Michigan University, Kalamazoo
Thursday, Jan. 31
Here Come The Mummies/Sun Stereo, The Intersection
Serita's Black Rose, One Trick Pony
Audio Birds, Tip Top Deluxe Bar & Grill
Pre-SXSW Networking Night with Michigan House, Creston Brewery
CANCELED DUE TO WEATHER – GRCC CAMPUS CLOSED – RESCHEDULED FOR MARCH 14 Ty Zhang, Grand Rapids Community College International Guitar Series, Albert P. Smith Music Center, Linn Maxwell Keller Recital Hall
Lynn the Band, 7 Monks Taproom
CANCELED DUE TO WEATHER JMM Jazz, Noto's, Cascade
Jim Spalink, Rockford Brewing Company, Rockford
Nate Holley, Itty Bitty Bar, Holland
Hope College Jazz Faculty, Sandy Point Beach House, West Olive
Andy Frisinger, Grand Armory Brewing, Grand Haven
Front & Center, Gun Lake Casino, Wayland
MJ Epperson's Phenomenal Trio, The Union Cabaret & Grille, Kalamazoo
CANCELED DUE TO WEATHER Homegrown in Kalamazoo with Lexi Adams, Old Dog Tavern, Kalamazoo
CANCELED DUE TO WEATHER CLOSURE OF WMU University Jazz Orchestra & Kalamazoo Youth Jazz Orchestra, Dalton Center Recital Hall, Western Michigan University, Kalamazoo
Friday, Feb. 1
Dennis DeYoung & the Music of Styx, 20 Monroe Live
Dylan Scott/Seth Ennis, The Intersection
Downlink/Eliminate/Dissonance/D-Wrex, Elevation @ The Intersection
The Crane Wives/Joshua Powell & the Great Train Robbery/Max Lockwood, The Pyramid Scheme
Katie's Randy Cat/Ghost City Searchlight/Donny Zuzula, Mulligan's Pub
Charles Walker Band, Billy's Lounge
Rabbit Ain't Lucky/Bare Knuckle Hooligans/October Bird of Death/The Scants/ChuggeR: Winter Punk Fest Day 1, Tip Top Deluxe Bar & Grill
John Shea, Rendezvous Lounge @ Amway Grand Plaza Hotel
Entourage, JW Marriott
Kathy Lamar, Noto's Restaurant, Cascade
Grand Rapids Symphony, "Harry Potter & the Goblet of Fire," DeVos Performance Hall (Feb. 1-2)
Funkle Jesse, H.O.M.E. At The B.O.B.
DC-90, Flanagan's Irish Pub
Beer For Breakfast, Log Cabin Lounge (Feb. 1-2)
Lairds Of Aire/Left Hand Link/Hypnotoad, 741
Lala Lala/Sen Morimoto, Calvin College Covenant Fine Arts Center Recital Hall
Decades, Shots on the River, Belmont
Mary Rademacher Reed & Tom Hagen, Bier Distillery, Belmont
All In, Woody's Press Box, Wyoming
Kristen Kuiper, Castle Brewing Co., Greenville
West Michigan Symphony with Alessio Bax, pianist, "Choral Fantasy," Frauenthal Center, Muskegon
Roosevelt Diggs/Deerfield Run, Seven Steps Up, Spring Lake
Jesse Ray & the Carolina Catfish, Grand Armory Brewing, Grand Haven
Fusion, Itty Bitty Bar, Holland
Musical Showcase Concert, Jack H. Miller Center for Musical Arts, Concert Hall, Hope College, Holland
Trixy Tang (1980s dance & costume party), Park Theatre, Holland
Dale Wicks, Tripelroot, Zeeland
Nate Holley, Hops at 84 East
Brad and Jordan from Vinylicious, Our Brewing
Coty Bouchard, Hilliards Corner Lounge, Wayland
Innduendo, McDuff's Bar and Grille, Wayland
Dennie Middleton/Breakfast Club, Gun Lake Casino, Wayland
Iverson/Earth Radio, Bell's Eccentric Cafe, Kalamazoo
Tusk (Fleetwood Mac tribute)/Hired Hands Band, Kalamazoo State Theatre, Kalamazoo
Off The Ledge, The Union Cabaret & Grille, Kalamazoo
Lisa Mackie, Final Gravity Brewing Company, Kalamazoo
Cosmic Knot/Free Hat/Saxsquatch and Bridge Band, Shakespeare's Pub, Kalamazoo
Joe Cherian & Dylan Tolbert/Lisa Mackie Moaiery/Kaitlin Rose/Matthew Borr/Mike List and Richard Lanting/Blue Veins/Goodsky/Carrie McFerrin and Mike List/The Missing Generation: Gibson Night @ Art Hop, Old Dog Tavern, Kalamazoo
Allie Garland, JB's Whiskey Old Style Grill, Springfield
The North 41, The Livery, Benton Harbor
Three Doors Down, Soaring Eagle Casino, Mt. Pleasant
Saturday, Feb. 2
The Verve Pipe: 20 Monroe Live Birthday Celebration, 20 Monroe Live
How To Live Together/Bermudas (dual album release)/hi-ker, The Pyramid Scheme
Mike Studd, Elevation @ The Intersection
Mega 80s, The Intersection
That Beatles Thing, One Trick Pony
Devious Ones/Cheeztones/Paper Thin/No Bails/The Bitters: Winter Punk Fest Day 2, Tip Top Deluxe Bar & Grill
Grand Rapids Symphony, "Harry Potter & the Goblet of Fire," DeVos Performance Hall (Feb. 1-2)
Universal Xpression/King Jazzy/DJ Sanjay: Bob Marley Birthday Bash, Billy's Lounge
Levitation Jones/Rest In Pierce/Patches O'Malley, Creston Brewery
Maggie May/Carmel Liburdi/Pancho Villa's Skull/Epcya, 741
Beer For Breakfast, Log Cabin Lounge (Feb. 1-2)
Entourage, JW Marriott
Noel Webley Trio, Rendezvous Lounge @ Amway Grand Plaza Hotel
Third Coast Gypsy Jazz, The Old Goat
Rebel Line, Back Forty Saloon
Frank Pfaff/Between The Pines/Chandler Reed & the Sticky Keys/Davey, Rocky's Bar & Grill
John Shea, Noto's Restaurant, Cascade
Buddy Twist, Nick Fink's, Comstock Park
Hawks & Owls, LowellArts House Concerts, Lowell
Plain Jayne, Rogue River Tavern, Rockford
Outlaw Express, Woody's Press Box, Wyoming
Basement Superheroes, Itty Bitty Bar, Holland
The Who's Who (The Who tribute), Park Theatre, Holland
Jack Leaver, Waverly Stone Gastropub, Holland
The Bri Baron Band (visual artist Nichol Skaggs opening night), Great Legs Winery Brewery Distillery, Holland
Plain Jane Glory, Hops at 84 East
Catfish & the Man, Trail Point Brewing Company, Allendale
Tim Johnson & Co., Porto Bello, Grand Haven
The Cerny Brothers, Seven Steps Up, Spring Lake
Dance Contraption, Unruly Brewing Co., Muskegon
Legal Rehab, Hennessy's Pub, Muskegon
Hugye, Beavan Schock Trio, 18th Amendment, Muskegon
Sydney Burnham, Pigeon Hill Brewing Company, Muskegon
Brandon Ward, Wick's Park Bar & Grille, Saugatuck
Dean Allrick, What Not Inn, Fennville
Billy Dalton, Ridge Cider Co., Grant
John Sanger, McDuff's Bar and Grille, Wayland
Three's A Crowd/Breakfast Club, Gun Lake Casino, Wayland
Delilah DeWylde/Lee Harvey/Johnny HiWatt: 1959 Winter Dance Party, Bell's Eccentric Cafe, Kalamazoo
Project 90, Louie's Back Room, Kalamazoo
RF Band Featuring Yolanda Lavender, The Union Cabaret & Grille, Kalamazoo
University Jazz Lab Band & Benje Daneman, trumpet, Dalton Center Recital Hall, Western Michigan University, Kalamazoo
Bird Into Bear/Nicholas James Thomasma, Old Dog Tavern
Jimmie Stagger/Seventh Son Blues Band/The Root Doctor: Winter Blues Fest, Franke Center for the Arts, Marshall
Three Doors Down Acoustic, Silver Creek Events Center, Four Winds Resort & Casino, New Buffalo
Dan Dietrich/Cliff Ritchey/Josh Kaufman, The Livery, Benton Harbor
Sunday, Feb. 3
Grand Rapids Jazz Orchestra (5:30 p.m.), Founders Brewing Company
Kiwi Army/Desiring Dead Flesh/Boob Sweat/Old Fire/Alien Dogs: Winter Punk Fest Day 3, Tip Top Deluxe Bar & Grill
Mike Frost/Mike Hyde (10 a.m.), Sunday Brunch, JW Marriott
River North Jazz Brunch (11 a.m.), The Old Goat
River Rogues Jazz Band (2 p.m.), Harmony Hall
Randy Marsh & Friends, SpeakEZ Lounge
Tom Knific Quartet, Sunday Classical Series, Grand Rapids Art Museum
Shawn Butzin, Creston Brewery
Jason Wheeler & Friends (noon), Cedar Springs Brewing Co., Cedar Springs
Alex Austin, Hilliards Corner Lounge, Wayland
Kip Hickman, trombone, Dalton Center Recital Hall, Western Michigan University, Kalamazoo
University of Michigan Men's Glee Club, Ramsdell Regional Center for the Arts, Manistee
ON THE HORIZON

Monday, Feb. 4
eRoy and Friends/Sandoze/Saylin, Tip Top Deluxe Bar & Grill
John Shea, Rockwell Republic
Jazz Jam, What Not Inn, Fennville
Travis Swanson Trio, Monday Jazz & Gin, Long Road Distillers
Tuesday, Feb. 5
Shoreline Mafia, The Stache inside The Intersection
Urban Pioneers/Black Cat Bone, Tip Top Deluxe Bar & Grill
Michael Drost & Jordan Finn, The New Standard, The Grand Bar, Grand Haven
Devon Yeider, The Union Cabaret & Grille, Kalamazoo
Western Winds, Dalton Center Recital Hall, Western Michigan University, Kalamazoo
Wednesday, Feb. 6
Tribute Month: Kathy Lamar sings Ella, Sade and Tina, SpeakEZ Lounge
The Carl Webb Band, Cedar Springs Brewing Co., Cedar Springs
Tony Reynolds, Gun Lake Casino, Wayland
Broadway In West Michigan, "Phantom Of The Opera," Miller Auditorium, Kalamazoo (Feb. 6-17)
WMU Jazz Students, The Union Cabaret & Grille, Kalamazoo
Aether Eos, Dalton Center Recital Hall, Western Michigan University, Kalamazoo
Thursday, Feb. 7
The Western Den, Founders Brewing Company
Joey DeFrancesco, Spectacular Jazz Series, St. Cecilia Music Center
The Zannies/Blue Oddity/St. Joe Jack, Mulligan's Pub
Channing & Quinn, One Trick Pony
Frankie & Myrrh/Meghan Moe Bietiks, video: Concerts Under The Stars, Chaffee Planetarium, Grand Rapids Public Museum
Sean Pannikar with Rohan de Silva, pianist: Opera Grand Rapids, Betty Van Andel Opera Center
Bucket O' Maybes, Gipper's Bar & Grill, Cascade
Frances Luke Accord, Seven Steps Up, Spring Lake
Andy Frisinger, Grand Armory Brewing, Grand Haven
Hope College Jazz Faculty, Sandy Point Beach House, West Olive
Clara Christian, Sherman Van Solkema Hall, Thomas J. and Marcia J. Haas Center for Performing Arts, GVSU Allendale Campus
Front & Center, Gun Lake Casino, Wayland
Broadway In West Michigan, "Phantom Of The Opera," Miller Auditorium, Kalamazoo (Feb. 6-17)
FlyLiteGemini/Koz & the Effects/Cousin Avery, Back Room @ Bell's Eccentric Cafe, Kalamazoo
Homegrown in Kalamazoo Performance Workshop, Old Dog Tavern, Kalamazoo
Scott Cowan, The Union Cabaret & Grille, Kalamazoo
Friday, Feb. 8
The Jammies XX: WYCE Music Awards, The Intersection
Imposters In Effect (Beastie Boys tribute), 20 Monroe Live
Political Lizard (CD release)/Leland Blue/Lane Ellens, The Pyramid Scheme
Davina and the Vagabonds/Olivia Mainville & the Aquatic Troupe, Tip Top Deluxe Bar & Grill
Kathleen & the Bridge Street Band, Billy's Lounge
Pretoria/Short Hair Domestics/Brutes, Mulligan's Pub
Grand Rapids Symphony, "Tchaikovsky Festival," DeVos Performance Hall (Feb. 8-9)
Discontent/Surfer James/Life Loss/Nociception, 741
Jaded, Flanagan's Irish Pub
Trixy Tang, Log Cabin Lounge (Feb. 8-9)
Band 131, Woody's Press Box, Wyoming
The Bart Attacks!, Saugatuck Brewing Company, Douglas
Kickstart, Itty Bitty Bar, Holland
Red Tail Ring/Seth Bernard-Mark Lavengood Duo, Red House Concert Series, Tri-Cities Museum, Grand Haven
Albert Lee, Seven Steps Up, Spring Lake (Feb. 8 & Feb. 10)
Pop Fiction, The Alley Door Club, Frauenthal Center, Muskegon
Entourage, 18th Amendment Spirits Co., Muskegon
Skyking/Trifocal, Unruly Brewing, Muskegon
ClusterPluck, The Mitten Bar, Ludington
Grayson Barton & Nick DeKoff, Hilliards Corner Lounge, Wayland
Vertical Smile, McDuff's Bar and Grille, Wayland
Everett Domeier/Sushi Roll, Gun Lake Casino, Wayland
Broadway In West Michigan, "Phantom Of The Opera," Miller Auditorium, Kalamazoo (Feb. 6-17)
Stovepipe, Final Gravity Brewing Company, Kalamazoo
Bumpus/Lushhh, Bell's Eccentric Cafe, Kalamazoo
Jesse Ray & the Carolina Catfish, Old Dog Tavern, Kalamazoo
Cross Roads Blues Band, The Union Cabaret & Grille, Kalamazoo
Annual Gold Company Show, Dalton Center Recital Hall, Western Michigan University, Kalamazoo
Soil, The Music Factory, Battle Creek
Allie Garland, JB's Whiskey Old Style Grill, Springfield
Dan Navarro/Patti Shaffner, Acorn Theater, Three Oaks
Nadia Piotrowsky/Andy Baker, Foundry Hall Presents @ Liberty Hyde Bailey Museum, South Haven
Max Lockwood/May Erlewine, The Livery, Benton Harbor
Elaine Dame, The Mendel Center at Lake Michigan College, Benton Harbor
Saturday, Feb. 9
Flexadecibel/Baccano, Founders Brewing Company
Saved By The 90s, The Intersection
SubDocta/Tyler Knighton/KiN/The Bass Brothers, The Stache inside The Intersection
Heavy Color (album release)/Fiona Dickinson/Turtledoves, The Pyramid Scheme
Mid-Life Crisis, One Trick Pony
That Beatles Thing, Tip Top Deluxe Bar & Grill
Thirsty Perch Blues Band, Billy's Lounge
Maiden Michigan, Creston Brewery
Bela Fleck & Abigail Washburn, St. Cecilia Music Center
Grand Rapids Symphony, "Tchaikovsky Festival," DeVos Performance Hall (Feb. 8-9)
Flexadecibel/Baccano, Founders Brewing Co.
Rockstar, H.O.M.E. at The B.O.B.
The Smokin' Dobroleles/Banjoelectric/Myra Maimoh, Rocky's Bar and Grill
Eve Black/Hordes, 741
Trixy Tang, Log Cabin Lounge (Feb. 8-9)
Weezil Malone (4:30 p.m.), Flanagan's Irish Pub
Tweed & Dixie, Back Forty Saloon
John and Tamara, Bier Distillery, Belmont
Livin' The Dream, Nick Fink's, Comstock Park
Kathy Lamar and Robin Connell, LowellArts House Concerts, Lowell
Blue Jay Bridge, Rogue River Tavern, Rockford
Amanda Vernon & The Rev. Matt Fase, Our Lady of Consolation Church, Rockford
Plain Jane Glory, Cellar Brewing Co., Sparta
Los Huracanes del Norte, DeltaPlex Arena, Walker
Group Therapy, Woody's Press Box, Wyoming
Rock Shop, Itty Bitty Bar, Holland
June's Got The Cash (Johnny Cash tribute), Park Theatre, Holland
Gabrial James, Great Legs Winery Brewery Distillery, Holland
Holland American Legion Band, Jack H. Miller Center for Musical Arts, Hope College, Holland
Serita's Black Rose Duo, Waverly Stone Gastropub, Holland
Dennis M, Wick's Park Bar & Grille, Saugatuck
Carter Lezman, Tripelroot, Zeeland
Tony Reynolds, Porto Bello, Grand Haven
Jenn Grinels, Seven Steps Up, Spring Lake
O'Mally's Cousin, Hennessy's Pub, Muskegon
Sweebe Nation, McDuff's Bar and Grille, Wayland
Soulstice/Sushi Roll, Gun Lake Casino, Wayland
Max Lockwood (album release)/May Erlewine, Back Room @ Bell's Eccentric Cafe, Kalamazoo
Broadway In West Michigan, "Phantom Of The Opera," Miller Auditorium, Kalamazoo (Feb. 6-17)
Justin Moore/Cody Johnson, Wings Event Center, Kalamazoo
Jim Brickman, Kalamazoo State Theatre, Kalamazoo
Talib Kweli, Shakespeare's Lower Level, Kalamazoo
Abbey Road 2.0, Old Dog Tavern, Kalamazoo
Trilogy, The Union Cabaret & Grille, Kalamazoo
Annual Gold Company Show (2 p.m. & 8 p.m.), Dalton Center Recital Hall, Western Michigan University, Kalamazoo
The Fab Four (The Beatles tribute), Firekeepers Casino, Battle Creek
Pajamas, The Livery, Benton Harbor
Billy Dalton, Ridge Cider Co., Grant
West Michigan Luthier Concert, Dogwood Center for Performing Arts, Fremont
The Legendary Trainhoppers: Gopherwood Concerts, Elks Lodge, Cadillac
Davina and the Vagabonds, Crooked Tree Arts Center, Petoskey
Sunday, Feb. 10
Exmag, Founders Brewing Company
Tiny Tree/Crooked Heart, Tip Top Deluxe Bar & Grill
Xavier Davis, Jazz In The Sanctuary Hosted by Robin Connell (3 p.m.), Fountain Street Church
Grace Kim/Steven Beck, "The Music of Hollywood: Korngold and Gershwin," Sunday Classical Series, Grand Rapids Art Museum
Greg Miller (10 a.m.), Sunday Brunch, JW Marriott
River North Jazz Brunch (11 a.m.), The Old Goat
Randy Marsh & Friends, SpeakEZ Lounge
CrossBow, Sunday Afternoon Live, Kent District Library, Cascade Branch
Toby Bresnahan (noon), Cedar Springs Brewing Co., Cedar Springs
Matthew Ball, Sunday Afternoon Concert Series, Loutit District Library, Grand Haven
Albert Lee, Seven Steps Up, Spring Lake (Feb. 8 & Feb. 10)
Charlie Jordan Trio, Waverly Stone Gastropub, Holland
Annie Jeng, Hempy Keyboard Series, Saugatuck Center for the Arts, Saugatuck
Max Lockwood, Salt of the Earth, Fennville
Nick DeKoff, Gun Lake Casino, Wayland
Broadway In West Michigan, "Phantom Of The Opera," Miller Auditorium, Kalamazoo (Feb. 6-17)
Kalamazoo Symphony (3 p.m.), "Phantom Of The Orchestra," Chenery Auditorium, Kalamazoo
Zhang Zho, Gilmore Rising Stars Series, Wellspring Theater, Kalamazoo
Big Boss Blues Band/Blue Veins, Kalamazoo Valley Blues Association Winter Fundraiser, Shakespeare's Lower Level, Kalamazoo
Paul Mow, tenor/Joshua Goines, piano/Meredith Best George/Kacie Colleen Mercer/Abby Murray Vachon: That's Amore!, Acorn Theater, Three Oaks
Chris Dorman, Benzie County Water Festival, Beulah (Feb. 10-15)
Copyright 2019, Spins on Music LLC