May Erlewine, Conrad Shock, Hannah Laine, The Zannies, Minor Element, Lady Ace Boogie, Theatre of Night, Cirque de Noel and more pump up the week of West Michigan concerts.
THE BIG LIST: Dec. 17-23
For an expanded list of upcoming shows at West Michigan venues, check out The REALLY Big List at Local Spins.
Support our coverage of
West Michigan's music scene
Have concert listings you think deserve to be spotlighted? Email date, time, ticket prices, location and details to liz@localspins.com.
Last call! To be included in our "Big
List of Michigan Music Festivals," organizers should email liz@localspins.com by Dec. 31 with 2019 dates, the event location, contact information and any other pertinent details.
MONDAY
HANNAH LAINE'S
BADASS WOMEN IN MUSIC
When: 9 p.m. Monday
Admission: Free
Where: Tip Top Deluxe Bar & Grill, Grand Rapids
Singer and keyboardist Hannah Laine ups the ante on the third night of her Monday residency at the Tip Top by bringing together and onto the stage an uber-impressive collection of female West Michigan artists.
The evening of music will feature "a small group of powerful women who are active in the Grand Rapids music scene," with each act performing solo and/or collaborating with another artist. The bill includes Allison Oard (of Frankie & Myrrh), Cara Hatlen, Hannah Rose Graves, Lauren Kelley, Lily Jo, Olivia Vargas & Theresa Redmond, Sandra Effert and Sierra Skye. Details online here.
TUESDAY
MINOR ELEMENT
When: 6 p.m. Tuesday
Admission: Free
Where: New Holland Brewing's The Knickerbocker, 417 Bridge St. NW, Grand Rapids
This is billed as a "jazz showcase" and "a night of amazing jazz fusion." Based in Battle Creek and featuring a top-notch lineup of players, Minor Element has been churning out engaging jazz fusion since 2012 – creating distinctive and singular music reflecting the diverse backgrounds of its members.
This show is slated to run from 6 to 9 p.m. Tuesday. Details online here.
WEDNESDAY
A VERY MERRY JINGLE JAM:
BRENA, CHAIN OF LAKES
MARK GABRIEL, KARI LYNCH BAND
MARK SALA, DEEP GREENS & BLUES
When: 7 p.m. Wednesday
Admission: Free, donations accepted
Where: H.O.M.E. at The B.O.B., Grand Rapids
With an all-star lineup and a good cause, country singer Kari Lynch once again has assembled a fabulous holiday concert that benefits Mel Trotter Ministries. This year's show will feature performances by DJ Jay Vee, Brena, Deep Greens & Blues, Mark Sala, Mark Gabriel, Chain of Lakes, Faux Five, Bruce Matthews Band and, of course, the Kari Lynch Band.
The all-ages event will feature a raffle for prizes from area businesses (including a Local Spins gift package) and food specials. Although there's no cover, attendees are encouraged to make a donation to Mel Trotter Ministries which works to end homelessness in the Grand Rapids area, providing safe shelter and basic necessities to those in need. Get a list of needed items for donation and more information about the "Very Merry Jingle Jam" online here.
LOCAL SPINS WEDNESDAY:
CONRAD SHOCK + THE NOISE
THE RYNE EXPERIENCE
When: 8 p.m. Wednesday
Admission: Free
Where: SpeakEZ Lounge, Grand Rapids
This shapes up as an epic night of new West Michigan music. Grand Rapids' Conrad Shock + The Noise's brand new self-titled sophomore release is a delicious stew of bluesy, psychedelic gems, propelled by a unique, energetic frontman.
The Ryne Experience makes its performance debut in this Wednesday night show, which also premieres the group's first studio album. The eclectic rock band is led by Lowell's Ryne Clarke.
Local Spins Wednesday shows are presented by Local Spins, SpeakEZ Lounge, Perrin Brewing Company and WYCE, with Michigan beer specials on tap and free parking in the Sixth Street Park lot off Monroe Avenue a block to the north. Local Spins 2019 Calendars – featuring concert photos of Michigan bands and 2019 festival dates – will be on sale at the show. (Or order yours online here.)
THURSDAY
MITCHELL TENPENNY
When: 7:30 p.m. Thursday
Tickets: $23 advance, $25 day of show
Where: The Intersection, Grand Rapids
Presented by The Intersection, Live Nation, Faster Horses Festival and B93, this "Road to Faster Horses" show features Nashville country singer Mitchell Tenpenny, who may best be known for his single, "Drunk Me," which soared into the Top 10 of Billboard's U.S. country chart. His brand new album, "Telling All My Secrets" was released last week.
Also on the bill for this all-ages show is Ross Ellis. Doors open at 6:30 p.m.; details online at sectionlive.com.
LADY ACE BOOGIE
EPCYA, HEAD
When: 8 p.m. Thursday
Tickets: $10
Where: The Pyramid Scheme, Grand Rapids
This special showcase of local music is a benefit for the Mental Health Foundation of West Michigan (organized by WMU's Student Occupational Therapy Association), featuring sets by popular Grand Rapids hip hop artist Lady Ace Boogie, Latin rock band EPCYA and rock's Head.
Doors for this 18-and-older show open at 7 p.m.; info online at pyramidschemebar.com.
FRIDAY
CHRISTMAS AT CRITTER'S:
THE LEGAL IMMIGRANTS
MELOPHOBIX
GUNNAR & THE GRIZZLY BOYS
When: 9 p.m. Friday
Tickets: $5 advance, $15 day of show
Where: The Pyramid Scheme, Grand Rapids
Talk about a holiday party. This collection of West Michigan bands – rock's The Legal Immigrants, funk/jam's Melophobix and country's Gunnar & The Grizzly Boys – recently joined forces to record a special and unlikely holiday album, "Christmas at Critter's," featuring rousing renditions of seasonal favorites (everything from "Santa Claus is Coming to Town" to "Run, Run Rudolph").
They're celebrating release of the album with this unprecedented show boasting sets by all three bands and a special "Christmas set" featuring members of all the groups to close out the night. Get more info online at pyramidschemebar.com.
SATURDAY
THE DAN BAND
When: 8 p.m. Saturday
Tickets: $10-$35
Where: 20 Monroe Live, Grand Rapids
The Dan Band uncorks a live experience unlike any other. The group's December return to 20 Monroe Live is billed as an "Old-School Ugly Sweater Holiday Party" and will feature the group's usual antics. Frontman Dan Finnerty proclaims that you can watch him sing "girl songs and swear in my band called The Dan Band" (featured in movies such as "Old School" and "The Hangover").
DJ Digimark will be on hand "playing our favorite movie scenes" and fans can also enjoy tailgate-style games, participate in an ugly sweater contest and have their picture taken with bad Santa. Tickets and details online at 20monroelive.com.
MAY ERLEWINE & THE MOTIVATIONS
When: 8:30 p.m. Saturday
Tickets: $20 advance, $25 day of show
Where: Seven Steps Up, 116 S. Jackson St., Spring Lake
This special "standing room only" show at this exceptional, intimate venue features Michigan songbird May Erlewine, backed by her all-star band, The Motivations, for an evening of soulful, dance-hued music. Expect to be entranced by the singing and musicianship, and inspired for the holidays. Erlewine is joined by Phil Barry, Joe Hettinga, Eric Kuhn, Max Lockwood, Mike Lynch, Terrence Massey and Michael Shimmin. Get details online at pindropconcerts.com and call 231-557-7687 for tickets.
This concert is part of the group's December "Winter Dance Party" tour of the Great Lakes State, a tour that also features a show Friday at Bell's Brewery Eccentric Café in Kalamazoo.
THE ZANNIES
DEVIN & THE DEAD FRETS
When: 9 p.m. Saturday
Tickets: $5
Where: Tip Top Deluxe Bar & Grill, Grand Rapids
LOCAL SPINS TICKET GIVEAWAY: Congrats to Local Spins reader Jake Chase. He was the first person to email john@localspins.com with "ZANNIES" in the message field and won a pair of tickets to Saturday's show. Check The Big List every week for your chance to win concert tickets.
This puts a true rock 'n' roll spin on the usual "Ugly Sweater Party." The Zannies will rock Tip Top Deluxe on Saturday night with their attention-getting music along with help from rock band Devin & The Dead Frets, which hasn't performed publicly in quite some time.
Get more info on the Tip Top's Facebook Event page, where you can also get the lowdown on Sunday afternoon's show featuring Eve Black, The War Between and Tiny Tree, plus Saturday's CD and Record Pop-Up Shop event.
FIGURE, MEGALODON
When: 9 p.m. Saturday
Tickets: $20 advance, $25 day of show
Where: Elevation inside The Intersection, Grand Rapids
This is billed as the "Bloodbath Tour," with Evansville, Ind., bass music honcho Joshua Gard (aka, Figure) unleashing his "signature, heavy bass sounds" and cross-genre approach. L.A. dubstep producer Megalodon also is featured on this bill, with support from Sleepless and Dabbles.
Doors for this 17-and-older show open at 8 p.m.; more info and tickets online at sectionlive.com.
FREEKBASS
When: 9:30 p.m. Saturday
Admission: $5
Where: Founders Brewing Co., Grand Rapids
Ohio's Freekbass continues Founders' week of funk (The All American Funk Parade plays Founders on Thursday) with his return to Grand Rapids, as he promotes a new single, "Steppin' Outta Line." Of course, Freekbass has released several full-length albums over the years, not to mention funk bass instructional DVDs.
Also along for this Saturday night musical ride will be Sammi Garett of Turkuaz, a Brooklyn ensemble that melds funk, alt-rock, soul and psychedelia. More at foundersbrewing.com.
SUNDAY
THEATRE OF NIGHT
When: 6:30 p.m. and 9 p.m. Sunday
Tickets: $12 advance, $15 day of show
Where: Park Theatre, 248 S. River Ave.
Consider this sort of like the Grand Rapids area's version of Trans-Siberian Orchestra.
This talented West Michigan prog-rock band, Theatre of Night, unleashes a Christmas rock show twice on Sunday. The family-friendly affair tells the story of Christmas in rock fashion, which makes this an ideal way to fire up for the approaching holidays. Get tickets and more details online at parktheatreholland.org.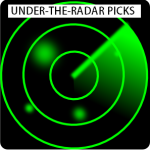 UNDER-THE-RADAR PICKS
Travis Swanson playing Long Road Distillers in Grand Rapids, 8 p.m. Monday, free – This is actually billed as "TS3," with Swanson joined by drummer Jonathan Taylor and bassist Andrew Peck to kick off the week at Long Road.
Cirque de Noel at DeVos Performance Hall in Grand Rapids, 7:30 p.m. Wednesday and Thursday, $42-$57 – This annual spectacle combining Cirque de la Symphonie's acrobats, jugglers, contortionists and aerial artists with the Grand Rapids Symphony conducted by John Varineau playing Christmas tunes and classical faves returns to DeVos Performance Hall for two nights. Tickets, details available here.
Mary Rademacher Reed Christmas Show at One Trick Pony in Grand Rapids, 8 p.m. Thursday, free – Singer Mary Rademacher Reed returns to One Trick, this time presenting a special Christmas show for fans. Call 235-7669 for reservations for this concert, as well as for the return of Natchez Trace on Saturday night.
Blunts & Blondes playing Elevation inside The Intersection in Grand Rapids, 9 p.m. Thursday, $15 advance, $18 day of show – Tampa's Blunts & Blondes brings the "Up in Smoke" tour to Grand Rapids, revving up Elevation with the DJ's spin on electronic music with help from Twinz, Subcreate and Aegis.
The All American Funk Parade playing Founders Brewing Co. in Grand Rapids, 9:30 p.m. Thursday, free – Yup, Michigan's fun-loving funksters, The All American Funk Parade, are back at Founders ready to light up the holidays and fill the dance floor.
Kari Lynch playing Rockford Brewing's 6th anniversary party at Rockford Brewing in Rockford, 8:30 p.m. Friday (and Delilah DeWylde on Saturday), free – With two beer releases, gift card specials and giveaways, Rockford Brewing wraps up a day-long celebration of its 6th anniversary with a performance by country singer Kari Lynch. On Saturday night, honky-tonk/rockabilly queen Delilah DeWylde fires up the brewery's Christmas party starting at 8:30 p.m.
Songwriters Round Table at Tip Top Deluxe Bar & Grill in Grand Rapids, 9 p.m. Friday, $5 – This special evening highlighting songs will feature Eric Engblade and Nick Small (of Act Casual) in Round 1 and Isaac Berkowitz (of Desmond Jones) and Emilee Petersmark (of The Crane Wives) in Round 2. Details here.
Blushing Monk playing Creston Brewery in Grand Rapids, 9 p.m. Friday, free – This group of rising West Michigan jazz stars is led by keyboard player Dutcher Wright Snedeker.
Grand Rapids Ballet presents 'The Nutcracker' at DeVos Performance Hall in Grand Rapids, Friday-Sunday – These annual performances feature the Grand Rapids Ballet with the Grand Rapids Symphony and showcases the design of Chris Van Allsburg, sets by Tony Award winner Eugene Lee and choreography by Val Caniparoli. Performances are at 7:30 p.m. Fridays, 2 p.m. and 7:30 p.m. Saturdays and 2 p.m. Sundays. Details, tickets online here.
Barn on Fire playing Bell's Brewery Eccentric Café in Kalamazoo, 8:30 p.m. Saturday, $5 – This outstanding Americana/folk-rock band from Kalamazoo is billing this night as "Barn on Fire & Friends."
MC Chris playing The Pyramid Scheme in Grand Rapids, 9 p.m. Saturday, $15 advance, $18 day of show – Illinois-bred and California-based rapper MC Chris brings his "MC Chris is Dead" 10th anniversary tour to Grand Rapids where he'll perform the entire album. The night will also feature a costume contest and special guest Aramis 616.
Quadraphonic Reunion Show at Billy's Lounge in Grand Rapids, 9:30 p.m. Saturday, $7 – They're back. At one time, East Grand Rapids' Quadraphonic was a true rising star in West Michigan's rock scene. With band members back in town for the holidays, Quadraphonic is set to light up Billy's stage once again.
The Appleseed Collective playing Salt of the Earth at 114 E. Main St. in Fennville, 6 p.m. Sunday, $15 – Ann Arbor string band Appleseed Collective delivers a unique combination of folk, swing, bluegrass, newgrass and more.
Randy Marsh & Organissimo playing a holiday party at SpeakEZ Lounge in Grand Rapids, 7 p.m. Sunday, free – Randissimo's Sunday Night Jazz Jam ups the ante with the return of the jaw-dropping and ever-popular Organissimo, filling the evening with organ-hued jazz and more.
THE REALLY BIG LIST OF CONCERTS, PLUS SHOWS ON THE HORIZON
Monday, Dec. 17
TS3 (Travis Swanson), Jazz & Gin Mondays, Long Road Distillers
John Shea, Rockwell Republic
BassBin: Gettoblaster, Billy's Lounge
Hannah Laine's BadAss Women, Tip Top Deluxe Bar & Grill
Jazz Jam, What Not Inn, Fennville
Tom Duffield (5 p.m.), Old Dog Tavern, Kalamazoo
Tuesday, Dec. 18
Minor Element: Jazz Showcase, New Holland Brewing's The Knickerbocker
Christmas Brass (holiday classics on trombones), Brass Ring Brewing
The New Standard, Grand Bar, Grand Haven
Truth In Jazz Orchestra, Watermark 920, Muskegon
Burdick-Thorne String Quartet (noon), Borgess Hospital Atrium Lobby, Kalamazoo
Damn Handsome Devil Devon Yeider & Friends, The Union Cabaret & Grille, Kalamazoo
Bryan Lubeck Hosts Rejoice 2018, The Mendel Center at Lake Michigan College, Benton Harbor
Wednesday, Dec. 19
Conrad Shock + The Noise/The Ryne Experience: Local Spins Wednesday @ SpeakEZ Lounge
Grand Rapids Symphony, "Cirque de Noel," DeVos Performance Hall (Dec 19-20)
DJ Jay Vee/Brena/Chain of Lakes/Mark Sala/Kari Lynch Band/Mark Gabriel/Faux Five/Deep Greens & Blues/Bruce Matthews Band: A Very Merry Jingle Jam (Mel Trotter Ministries benefit), H.O.M.E. at The B.O.B.
River North Jazz, The Old Goat
Tom Hagen Trio featuring Rick Reuther, Noto's Old World Italian Restaurant, Cascade
Tony Halchak, Cedar Springs Brewing Company, Cedar Springs
Jesse Jett, Singer Songwriter Night, Waverly Stone Gastropub, Holland
Ivan Akansiima, Mizu Sushi, Holland
Mike McIntosh, Gun Lake Casino, Wayland
WMU Jazz Students, The Union Cabaret & Grille, Kalamazoo
Paul O'Jibway & Karl Probst, Potter's Lounge, Four Points Sheraton, Kalamazoo
OFB3, O'Duffy's Pub, Kalamazoo
Burdick-Thorne String Quartet, Bronson Hospital Garden Atrium, Kalamazoo
Thursday, Dec. 20
Mitchell Tenpenny/Ross Ellis, The Intersection
Blunts & Blondes/Twinz/Subcreate/Aegis, Elevation below The Intersection
The All American Funk Parade, Founders Brewing Co.
Grand Rapids Symphony, "Cirque de Noel," DeVos Performance Hall (Dec 19-20)
Lady Ace Boogie/EPCYA/Head (Mental Health Foundation of West Michigan benefit), The Pyramid Scheme
Mary Rademacher Reed Christmas Show, One Trick Pony
Manhattan/Schultze Blues Band/SATIE, Mulligan's Pub
Mike Frost Trio, Linear Restaurant
Abe Partridge & Garrett Howell, Mexicains Sans Frontieres
Fast Hands Band, 7 Monks Taproom
JMM, Noto's Old World Italian Restaurant, Cascade
Brian Oberlin, Rockford Brewing Company, Rockford
Nate Holley, Itty Bitty Bar, Holland
Steve Talaga Trio, Sandy Point Beach House, West Olive
Rich Burkholder, Kirby House, Grand Haven
Andy Frisinger, Grand Armory Brewing, Grand Haven
The War Between/Earth Snake/Tiny Tree, Unruly Brewing Co., Muskegon
Front & Center, Mike McIntosh, Gun Lake Casino, Wayland
Christopher Blue/Jeffrey Savina: Homegrown Presents, Old Dog Tavern, Kalamazoo
Friday, Dec. 21
Christmas at Critter's, The Pyramid Scheme
Starfarm, Billy's Lounge
Skinjacket/Withhold The Blood/Discontent/Unsheltered, Mulligan's Pub
Blushing Monk, Creston Brewery
Eric Engblade & Nick Small (of Act Casual)/Isaac Berkowitz (of Desmond Jones) & Emilee Petersmark (of The Crane Wives), Tip Top Deluxe Bar & Grill
Entourage, Rendezvous Lounge @ Amway Grand Plaza Hotel
Grand Rapids Ballet & Grand Rapids Symphony, "The Nutcracker," DeVos Performance Hall (Dec. 21-23)
Brena, H.O.M.E. At The B.O.B.
Lance Luce, holiday songs: Mighty Wurlitzer Organ Concert Series, Grand Rapids Public Museum (Dec. 21-22)
Beer For Breakfast: Ugly Sweater Party, Lake Michigan Sports Bar
Fled Five, Log Cabin Lounge
American Zombie Inquisition/Tiny Tree/Crooked Heart, 741
The Vespers Belles: Almost Christmas, Quinn & Tuite's Irish Pub
Jason Eller, Garage Bar & Grill
Jake Stevens, Flanagan's Irish Pub
Three's A Crowd, Shots on West River, Belmont
Kari Lynch Band, Rockford Brewing Company, Rockford
Borrowed Time, Woody's Press Box, Wyoming
In The Blue Jazz Ensemble, Village Inn Pizza Sports Bar & Grill, 44th Street Wyoming
On The Line, Castle Brewing Co., Greenville
King Crabapple/Flexadecibel, Unruly Brewing Co., Muskegon
Plain Jane Glory, Pigeon Hill Brewing Co., Muskegon
Ice Station Zebra (acoustic), Grand Armory Brewing, Grand Haven
Van Mason, The Copper Post, Grand Haven
Tim Johnson & Co., Porto Bello, Grand Haven
Steffan Copenhaver/Risque, Gun Lake Casino, Wayland
Broadway In West Michigan, "Cirque Dreams Holidaze," Miller Auditorium, Kalamazoo (Dec. 21-23)
The Factory, Itty Bitty Bar, Holland
Stereolithic, Our Brewing Co., Holland
Trixy Tang, New Holland Brewing's Pub on 8th, Holland
Delilah DeWylde, Tripelroot, Zeeland
Hannah Laine, Barrel Room @ Saugatuck Brewing Co., Douglas
May Erlewine & the Motivations, Winter Dance Party/Luke Winslow King, Back Room @ Bell's Eccentric Cafe, Kalamazoo
Jeff Mueller (5 p.m.), Louie's Trophy House, Kalamazoo
Powell/McCoy, Final Gravity Brewing Company, Kalamazoo
Isaac Ryder, The Union Cabaret & Grille, Kalamazoo
Trembling Earth/Koz and the Effects, Old Dog Tavern, Kalamazoo
La La Delivery/Portager/Super Tan/Team Two, Shakespeare's Pub Lower Level, Kalamazoo
Lukas Pederson, Potter's Lounge, Four Points Sheraton, Kalamazoo
Allie Garland, JB's Whiskey Old Style Grill, Battle Creek
Classical Blast: Dark Side of The Yule, Acorn Theater, Three Oaks
Freekbass & The Bump Assembly featuring Sammi Garrett, The Livery, St. Joseph
Harper and The Midwest Kind, Crooked Tree Arts Center, Petoskey
Great Lakes Chamber Orchestra, "Handel's Messiah," Great Lakes Center for the Arts, Bay Harbor
Saturday, Dec. 22
The Dan Band: Old School Holiday Party, 20 Monroe Live
Freekbass featuring Sammi Garret of Turkuaz, Founders Brewing Co.
Grand Rapids Ballet & Grand Rapids Symphony, "The Nutcracker," DeVos Performance Hall (Dec. 21-23)
Figure/Megalodon/Sleepless/Dabbles, Elevation below The Intersection
MC Chris Is Dead, The Pyramid Scheme
Tip Top CD & Record Pop Up Shop (10 a.m.), Tip Top Deluxe Bar & Grill
The Zannies/Devin and the Dead Frets: Ugly Sweater Party, Tip Top Deluxe Bar & Grill
Natchez Trace, One Trick Pony
Quadraphonic Reunion Show, Billy's Lounge
Basic Pain Procedure x Vinyl Fetish, Mulligan's Pub
Weekend Mixtape, H.O.M.E. at The B.O.B.
Tweed & Dixie, Back Forty Saloon
Lance Luce, holiday songs: Mighty Wurlitzer Organ Concert Series, Grand Rapids Public Museum (Dec. 21-22)
Hattrick, Log Cabin Lounge
Union Guns, River City Saloon
Frederic & Ronza: Heart and Soul Holiday, New Holland Brewing's The Knickerbocker
Mary Rademacher Reed Trio, JW Marriott
Entourage, Rendezvous Lounge @ Amway Grand Plaza Hotel
Mr. Bloom/Austin McKay/Joshua Tree: FourFour Sound System's Saturation Saturdays, Rocky's Bar and Grill
The Gates At Midnight, 741
Weezil Malone Band, Nick Fink's, Comstock Park
Tetrad, Shots on the River, Belmont
John Shea, Noto's Old World Italian Restaurant, Cascade
Kristen Kuiper, Castle Brewing, Greenville
Ray Townsend, Red's Sports Bar and Grill, Middleville
Delilah DeWylde (Christmas show), Rockford Brewing Co., Rockford
Sonimanic, Rogue River Tavern, Rockford
Monroe Moon, Smyrna Bar & Restaurant, Smyrna
Beer for Breakfast, Woody's Press Box, Wyoming
Type/Risque, Gun Lake Casino, Wayland
All American Funk Parade, The Mitten Bar, Ludington
Legal Rehab, Hennessy's Pub, Norton Shores
Chirp/Jesse Ray & the Carolina Catfish, Unruly Brewing Co., Muskegon
May Erlewine & The Motivations: Winter Dance Party, Seven Steps Up, Spring Lake
The Goofy Foot Band (tacky holiday party), Grand Armory Brewing, Grand Haven
Tony Reynolds, Porto Bello, Grand Haven
Lew Russ (Christmas music), Great Legs Winery Brewery Distillery, Holland
Perfect Storm, Itty Bitty Bar, Holland
Nicholas James Thomasma, Waverly Stone Gastropub, Holland
Silent Bark, Wicks Park Bar & Grille, Saugatuck
Kevin & Sean McDaniel, The Pub @ Saugatuck Brewing Co., Douglas
Dean Allrick Jazz Piano, What Not Inn, Fennville
Broadway In West Michigan, "Cirque Dreams Holidaze," Miller Auditorium, Kalamazoo (Dec. 21-23)
Barn On Fire & Friends, Back Room @ Bell's Eccentric Cafe, Kalamazoo
Lipstick Jodi, The Union Cabaret & Grille, Kalamazoo
Duffield Carron Project (5 p.m.), Old Dog Tavern, Kalamazoo
The Appleseed Collective/Patty Ann and the Play Fellows, Old Dog Tavern, Kalamazoo
Tony Fields & Doug Decker, Potter's Lounge, Four Points Sheraton, Kalamazoo
Dacia Bridges/Darcy Sahlgren Wilkin/Michael Powell/Carrie McFerrin/James Roth: Craft Brews & Christmas Tunes, Final Gravity Brewing Co., Kalamazoo
The Perfect Specimen/Black Valar/The Standard Model/Mcbuzzsaw, The Music Factory, Battle Creek
Ashley Simpson & Allie Garland, JB's Whiskey Old Style Grill, Battle Creek
Paul Mow & Friends, The Livery, Benton Harbor
Duke Tomatoe Annual Christmas Show, Czar's 505, St. Joseph
Harbor Country Opera, "Christmas At The Acorn," Acorn Theater, Three Oaks
The River Dogs, Red Sky Stage, Petoskey
Sunday, Dec. 23
Grand Rapids Ballet & Grand Rapids Symphony, "The Nutcracker," DeVos Performance Hall (Dec. 21-23)
Nicholas James Thomasma, The Peoples Cider Co.
Randy Marsh & Organissimo Holiday Party (7 p.m.), SpeakEZ Lounge
Mike Frost & Mike Hyde, Sunday Brunch (10 a.m.), JW Marriott
River North Jazz Brunch (11 a.m.), The Old Goat
Jim Cooper & Robin Connell Jazz Duo, Harmony Hall
Eve Black/The War Between/Tiny Tree, Tip Top Deluxe Bar & Grill
Randy Marsh (noon), Cedar Springs Brewing Company, Cedar Springs
Jessica In The Rainbow Holiday Sing-Along, Grand Armory Brewing, Grand Haven
Theatre of Night: Christmas Rock Show (6:30 p.m. & 9 p.m.), Park Theatre, Holland
Appleseed Collective, Salt of the Earth, Fennville
Kristen Kuiper's Ugly Sweater Party, Hilliards Corner Lounge, Wayland
Broadway In West Michigan, "Cirque Dreams Holidaze," Miller Auditorium, Kalamazoo (Dec. 21-23)
Lipstick Jodi, The Union Cabaret & Grille, Kalamazoo
Blues Jam with Crossroads, Old Dog Tavern, Kalamazoo
May Erlewine/Max Lockwood/Michael Shimmin/Phil Barry, Rarebird Brew Pub, Traverse City
Breathe Owl Breathe/Samantha Cooper, Red Sky Stage, Petoskey
ON THE HORIZON
ON THE HORIZON
Monday, Dec. 24
Big Jake's Pickin' Party (guitar jam) (1 p.m.), Founders Brewing Company
Mike & Noelle Frost's Christmas Eve Show (6 p.m.), JW Marriott
John Shea, Rockwell Republic
Cinematic Christmas Spectacular (3, 4:30 and 6 p.m.), Impact Church, Lowell
Dueling Pianos, Gun Lake Casino, Wayland
Jazz Jam, What Not Inn, Fennville
Tuesday, Dec. 25 (Christmas Day)
Mike Frost Trio Christmas Brunch (9 a.m.), JW Marriott
Bill Ellingboe/Cheap Dates, Gun Lake Casino, Wayland
Damn Handsome Devil, The Union Cabaret Bar & Grille, Kalamazoo
Wednesday, Dec. 26
Morgan Foster & Friends, Local Spins Wednesday @ SpeakEZ Lounge
River North Jazz, The Old Goat
Tom Hagen Trio featuring Rick Reuther, Noto's Old World Italian Restaurant, Cascade
The Carl Webb Band, Cedar Springs Brewing Company, Cedar Springs
Ivan Akansiima, Mizu Sushi, Holland
Jake Stevens, Gun Lake Casino, Wayland
WMU Jazz Students, The Union Cabaret & Grille, Kalamazoo
Thursday, Dec. 27
SQUNTO/Kai Wachi/He$h/Frybread Power, The Intersection
Mustard Plug/Wack Trucks/The Potato Babies/78 Revolutions Per Minute, Elevation below The Intersection
Kathy Lamar Band, One Trick Pony
As Am I/Another Mans Trash/By Design, Mulligan's Pub
eRoy/Pause/Sandose, Founders Brewing Co.
Les Creatif/The Insiders/Blushing Monk: WYCE's GR Live (noon), H.O.M.E. at The B.O.B.
Y-Not, 7 Monks Taproom
JMM Jazz, Noto's Old World Italian Restaurant, Cascade
Isaac Berkowitz (of Desmond Jones), Rockford Brewing Co., Rockford
Patty PerShayla, Hudsonville Winery-Pike 51 Brewing Co., Hudsonville
Rich Burkholder, Kirby House, Grand Haven
Andy Frisinger/Chris Wiser, Grand Armory Brewing, Grand Haven
Checkers Morton, Sandy Point Beach House, West Olive
Nate Holley, Itty Bitty Bar, Holland
The Diane VandeWater Trio, The Felt Estate and Shore Acres Farm, Holland
Front & Center, Gun Lake Casino, Wayland
John Proulx, The Union Cabaret & Grille, Kalamazoo
Melissa Sue & Kaitlin Rose: Homegrown Presents, Old Dog Tavern, Kalamazoo
Styx, Soaring Eagle Casino & Resort, Mt. Pleasant
Friday, Dec. 28
Trippin' Billies (Dave Matthews tribute), 20 Monroe Live
The Freak Drop/Tropidelic/Rollin' Zen/Stylee, The Stache inside The Intersection
Class of '98 (1990s tribute band), Elevation below The Intersection
Murder By Death/Winnow, The Pyramid Scheme
Kathy Lamar Band, One Trick Pony
Caro Rives/Young Sueyside/AWR/Skizo/Windu Faded, Mulligan's Pub
GR Soul Club & Joe Moon, Billy's Lounge
Four Lincolns/Blue Oddity, Tip Top Deluxe Bar & Grill
The Bootstrap Boys/DJ Ty Beat, Creston Brewery
DC-90, H.O.M.E. At The B.O.B.
Glamhammer, Log Cabin Lounge (Dec. 28-29)
Laurentian Tides/Flesh For The Beast/Heart of Jordan, 741
Edye Evans Hyde, Rendezvous Lounge @ Amway Grand Plaza Hotel
Elijah Russ, Garage Bar & Grill
Toby Bresnahan, Bier Distillery, Belmont
Quarter Below, Shots on the River, Belmont
Dueling Pianos, Caledonia Family Tavern, Caledonia
The Outer Vibe, Rockford Brewing Co., Rockford
Trixy Tang, Woody's Press Box, Wyoming (Dec. 28-29)
In The Blue Jazz Ensemble, Village Inn Pizza Sports Bar & Grill 44th Street, Wyoming
Dave & Connie D, Saugatuck Brewing Company, Douglas
Big Boss Band, Itty Bitty Bar, Holland
Glow in the Park: Merry Bassmas, Park Theatre, Holland
Drew Behringer, Our Brewing Company, Holland
Loren Johnson, The Copper Post, Grand Haven
Tim Johnson & Co., Porto Bello, Grand Haven
Lee DeWyze (6 p.m. VIP, 8 p.m. show), Seven Steps Up, Spring Lake
Fool House: 90s Dance Party, Unruly Brewing Company, Muskegon
Silent Bark, McDuff's Bar & Grille, Wayland
Joe Laureano/Jedi Mind Trip, Gun Lake Casino, Wayland
House of Boogie, Back Room @ Bell's Eccentric Cafe, Kalamazoo
Jeff Mueller (5 p.m.), Louie's Trophy House, Kalamazoo
Delilah DeWylde, Old Dog Tavern, Kalamazoo
Dacia Bridges Project, Final Gravity Brewing Company, Kalamazoo
Crossroads Blues Band, The Union Cabaret & Grille, Kalamazoo
Brown Cow/Jes Kramer/Katy Needs A Life, Shakespeare's Pub Lower Level, Kalamazoo
Ann Wilson (of Heart), Firekeepers Casino, Battle Creek
Allie Garland, JB's Whiskey Old Style Grill, Battle Creek
Styx, Silver Creek Event Center @ Four Winds Casino, New Buffalo
Nelly, Chingy & Murphy Lee, Soaring Eagle Casino & Resort, Mt. Pleasant
Saturday, Dec. 29
Pop Evil/Wayland/Handsome Pete, 20 Monroe Live
The Go Rounds/Turtledoves/Nashon Holloway, The Pyramid Scheme
Lotus/El Ten Eleven, The Intersection
Lazy Genius/The Howlers/I Believe In Julio, Creston Brewery
Kevin Jones Band, One Trick Pony
Hannah Rose & the GravesTones/Chirp, Founders Brewing Co.
DJ Composition & Troy Ceaser: A Night of R&B & Old School Hip Hop, Billy's Lounge
Weekend Mixtape, H.O.M.E. at The B.O.B.
The Divine Evolution/City Kitty/The Road Runners/Dollars To Donuts, Tip Top Deluxe Bar & Grill
Kari Holmes, Back Forty Saloon
Glamhammer, Log Cabin Lounge (Dec. 28-29)
Hurry Home/Slumlord Radio, 741
Daniel Holland, The Peoples Cider Co.
The New Standard, JW Marriott
Edye Evans Hyde, Rendezvous @ Amway Grand Plaza Hotel
Refurbished, Flanagan's Irish Pub
Chris Clayton, Trail Point Brewing Company, Allendale
Wonder Lush, Shots on the River, Belmont
John Shea, Noto's Italian Restaurant, Cascade
In The Blue, Castle Brewing Co., Greenville
Great Scott, Rogue River Tavern, Rockford
Blue Soul Express, Rockford Brewing Company, Rockford
NBA Youngboy/Yella Beezy, DeltaPlex Arena, Walker
Trixy Tang, Woody's Press Box, Wyoming (Dec. 28-29)
Heavy Pine, Ridge Cider Co., Grant
The Barley Saints, Hennessy's Pub, Norton Shores
Chestnut Grove, Unruly Brewing Co., Muskegon
Full Cord Bluegrass, Grand Armory Brewing, Grand Haven
Dean Allrick Jazz Piano, What Not Inn, Fennville
Lynn Thompson, The Pub @ Saugatuck Brewing Co., Douglas
Jim Shaneberger Band/Jedi Mind Trip, Gun Lake Casino, Wayland
Joe Hertler & the Rainbow Seekers/Desmond Jones/Basic Comfort: Fake NYE, Kalamazoo State Theatre, Kalamazoo
Last Gasp Collective/After Ours, Bell's Eccentric Cafe, Kalamazoo
DC-90, The Union Cabaret & Grille, Kalamazoo
Starfarm, Shakespeare's Pub Lower Level, Kalamazoo
Ashley Simpson & Allie Garland, JB's Whiskey Old Style Grill, Battle Creek
Inghosts/The Kickbacks, The Music Factory
Echoes of Pink Floyd, Franke Center for the Arts, Marshall
Heartache Tonight (The Eagles tribute), Acorn Theater, Three Oaks
May Erlewine & The Motivations, The Livery, Benton Harbor
Aaron Tippin & Sammy Kershaw, Soaring Eagle Casino & Resort, Mt. Pleasant
Sunday, Dec. 30
SunSquabi/Flats Stanlie: NYE Party, Elevation below The Intersection
The Goddamn Gallows/Gallows Bound/Saint Christopher, Tip Top Deluxe Bar & Grill
Greg Miller, Sunday Brunch (10 a.m.), JW Marriott
River North Jazz Brunch (11 a.m.), The Old Goat
Robin Connell & Jim Cooper (2 p.m.), Harmony Hall
Randy Marsh & Friends, SpeakEZ Lounge
Eric Engblade/The Zannies, The Peoples Cider Co.
Flatland Grip (noon), Cedar Springs Brewing Company, Cedar Springs
Willy Porter, Seven Steps Up, Spring Lake
The Strapping Owls, Salt of the Earth, Fennville
Nicholas James Thomasma, Hilliards Corner Lounge, Wayland
Monday, Dec. 31
Theater Bizarre Orchestra/Pinch & Squeal, Founders Brewing Company
SunSquabi/Defunk/Flats Stanlie, Elevation below The Intersection
Mike On My Radio/Dean Martian/DJ Buck: WSNX Beats & Bubbly, The Intersection
DJ Snax/Auto-Pilot/SuperDre/DJ Composition/AB, The Pyramid Scheme
Big Foot Buffalo/Conrad Shock + the Noise, Tip Top Deluxe Bar and Grill
Hillbilly Nightmare/Necophilicons/The Gates At Midnight, Mulligan's Pub
BassBin: Kid Engima/Gettoblaster/Pressed & Proper/Tom Reed, Billy's Lounge
Mark Lavengood Band/Earth Radio/Afro Zuma, Creston Brewery
The Insiders (Tom Petty tribute)/Zed Zeppelin (Safe Haven Ministries benefit), Wealthy Theatre
Kari Holmes, Back Forty Saloon
Hattrick, Log Cabin Lounge
DJ DiscoBrunch (Trees Beer Hall)/Laura Bennett (Zeppelin Cocktail Lounge), New Holland Brewing's The Knickerbocker
In The Blue Jazz Ensemble, Long Road Distillers
John Shea, JW Marriott
Entourage, Rendezvous @ Amway Grand Plaza
Tristan, Kava Kasa GR
Blackfront Ink/Bleed The Water, Quinn & Tuite's Irish Pub
Jaded, Flanagan's Irish Pub
Boomers NYE Dance Party with The Boyfriends/Mark Lamm, English Hills, Comstock Park
X-SPOZURE (6 p.m.), Fricano's Pizza, Alpine
Loosely Tight, Nick Fink's, Comstock Park
The Next, Red's Sports Bar and Grill, Middleville
Dave Geer's Classic Jazz Stompers: Great Gatsby New Year's Eve, Ramsdell Regional Center for the Arts, Manistee
The Barley Saints/Project 90, Unruly Brewing Co., Muskegon
Chris Clayton, Trail Point Brewing, Allendale
Seth Glier (dinner & concert), Seven Steps Up, Spring Lake
Three's A Crowd, Jack's Waterfront Bistro + Bar, Spring Lake
Delilah DeWylde, Hops At 84 East, Holland
Rachel Curtis Band, Boatwerks Waterfront, Holland
DJ Rhythm of the Night, New Holland Brewing's Pub On 8th, Holland
Bob Batastini, Salt of the Earth, Fennville
Jazz Jam (6 p.m.), What Not Inn, Fennville
Global Village/Hairmania/Brena, Gun Lake Casino, Wayland
New Year's Fest of Kalamazoo, various locations, Kalamazoo
The Dead South/The Crane Wives/The Hooten Hollers, Kalamazoo State Theatre, Kalamazoo
DJ Earl Jordan/Folk Yeah!, Bell's Eccentric Cafe, Kalamazoo
The Mainstays, The Union Cabaret & Grille, Kalamazoo
Sexy Toxins/The Hex Bombs/The Night Caps, Louie's Trophy House, Kalamazoo
Raybone Jones, Shakespeare's Pub Lower Level, Kalamazoo
Alternate Route, The Music Factory, Battle Creek
The Love Revival Orchestra (New Year's Eve party), Firekeepers Casino, Battle Creek
Allie Garland & Awesome Sauce (10 p.m.), JB's Whiskey Old Style Grill, Springfield
Memphis Underground (New Year's Eve party), Acorn Theater, Three Oaks
Copyright 2018, Spins on Music LLC