The week that ends with Labor Day boasts tour stops by international superstars and summer series wrap-ups. Get the lowdown on The Big List, where you can also win tickets to Big Sandy.
THE BIG LIST: Aug. 28-Sept. 3
For an expanded list of upcoming shows at more than 160 West Michigan venues, check out The REALLY Big List at Local Spins. Have concert listings you think deserve to be spotlighted? Email date, time, ticket prices, location and details to liz@localspins.com.
TUESDAY EVENING MUSIC CLUB:
RALSTON & FRIENDS
THORNETTA DAVIS
When: 7 p.m. Tuesday
Tickets: Free to Meijer Gardens members
$12 adults; $9 seniors; children $4 to $9
Where: Frederik Meijer Gardens & Sculpture Park, Grand Rapids Township
Hard to believe we're down to the final Tuesday of August and the final edition of the 2017 Tuesday Evening Music Club series at Meijer Gardens. As is tradition, series founder/host and Grand Rapids singer-songwriter Ralston Bowles will lead a succession of regional stars – including award-winning Detroit blues singer Thornetta Davis and young guitar/mandolin/banjo phenom Nik Carman from Suttons Bay — through this final show of the season. And as always, he'll also uncork a surprise guest along the way.
It wraps up a marvelously successful run for the series in 2017, with an impressive roster of regional artists representing a wide range of genres performing on the stage and large crowds pouring in every week for these family-friendly shows.
BIG SANDY & HIS FLY-RITE BOYS
DELILAH DEWYLDE
When: 7 p.m. Tuesday
Tickets: $15 advance, $20 day of show
Where: Tip Top Deluxe Bar & Grill, Grand Rapids
THIS WEEK'S TICKET GIVEAWAY: Congratulations to reader Randy Markey. He was the first person to email john@localspins.com with "BIG SANDY" in the message field to win a pair of tickets to Tuesday night's show. Come back to The Big List every week for a chance to win concert tickets.
For 29 years, singer and guitarist Big Sandy has led the Fly-Rite Boys through 14 albums "and hundreds of thousands of miles" on tour, cranking out their dance-happy hillbilly swing, rockabilly and country music, as "one of the world's most respected practitioners of American roots music."
They return to Tip Top Deluxe, with West Michigan's own honky-tonk/rockabilly queen Delilah DeWylde also on the bill. Doors open at 6 p.m. Get more info online here.
SZA, SMINO
RAVYN LENAE
When: 8 p.m. Tuesday
Tickets: $25 advance, $30 day of show, $85 VIP
Where: The Intersection, Grand Rapids
SZA brings her attention-getting R&B and neo-soul to Grand Rapids, part of an ambitious U.S. tour that runs through mid-October, with another leg taking place in December. (She plays a sold-out show Wednesday at The Fillmore Detroit.) She released her first studio album, "Ctrl," in June, debuting impressively at No. 3 on the Billboard 200 chart (powered by the singles, "Drew Barrymore" and "Love Galore").
Opening the Grand Rapids tour stop will be Smino and Ravyn Lenae. Get more information about this all-ages show at sectionlive.com. Doors open at 7 p.m.
LOCAL SPINS WEDNESDAY:
THE SUBURBANS, CHEF GOLDBLUM
When: 8 p.m. Wednesday
Admission: Free
Where: SpeakEZ Lounge, Grand Rapids
The Local Spins Wednesdays series presents the SpeakEZ Lounge debut of The Suburbans and Chef Goldblüm. The Suburbans — Sam Vanderveer (vocals), Seth Overbeek (guitar), Nick Pasquino (drums) and Zac Haynes (bass) — unleash "funky punk rock with a hip hop twist." The Grand Rapids band released its latest EP in May, filled with 'bass-slappin' booty-shakin' funk."
Chef Goldblum, meanwhile, is a "two-piece party math rock" band from Grand Haven with emo and punk tendencies which has released three recordings since late 2015. Of course, there will be Michigan beer specials on tap, plus free parking across the street (despite road construction in the area). Local Spins Wednesdays — which showcase a wide, eclectic range of West Michigan bands every week — are presented by Local Spins, Glave Business Solutions, SpeakEZ Lounge and WYCE.
NORA JANE STRUTHERS & KORBY LENKER
When: 8 p.m. Wednesday
Tickets: $25-$35
Where: Seven Steps Up, Spring Lake
These two singer-songwriters have played Seven Steps Up previously, and they're back with their entertaining indie-folk and Americana material. Nora Jane Struthers has written "some of the most quietly powerful narratives within the new wave of Americana artists," according to Ann Powers of NPR Music. Korby Lenker, meanwhile, has won the Merlefest folk songwriting contest as well as the Kerrville Folk Festival's elite New Folk songwriting competition.
Get tickets and more information online at pindropconcerts.com.
KANE BROWN
When: 7:30 p.m. Thursday
Tickets: $30 advance, $35 day of show, $79 VIP
Where: The Intersection parking lot, Grand Rapids
Kane Brown, 23, has already made a bit of a splash on the country music scene, propelled in part by social media. His self-titled debut album went straight to No. 1 on the Billboard Country chart, and he's released several singles ("Used to Love You Sober," "Ain't No Stopping Us Now," "What Ifs"). This "Rock the Lot" show will take place outside in The Intersection parking lot (unless rains forces it indoors).
Doors open for the all-ages show hosted by radio station B93 at 6:30 p.m. Get more info online at sectionlive.com. (By the way, The Intersection follows this at 8 p.m. Friday with a free "SectionFam Appreciation Show" starring Magic Beans.)
KELLER WILLIAMS
When: 9 p.m. Thursday
Tickets: $30 advance, $35 day of show
Where: Park Theatre, 248 S. River Ave., Holland
Virginia guitarist/multi-instrumentalist Keller Williams is not only a virtuoso on his instruments, he's a genre-melding looper and one-man band who's cultivated an avid fan base for his live show and earned widespread acclaim for his solo work as well as collaborations with a host of other musicians and groups, including The String Cheese Incident, Umphrey's McGee, The Keels and Yonder Mountain String Band. This is his first-ever appearance in Holland.
And a little Michigan-related trivia: Traverse City's The Accidentals pay tribute to Williams on their new Sony Music Masterworks album with the track, "KW." Williams also makes a guest appearance on the alt-folk band's recording. Doors open for Thursday's show at 8 p.m. Get tickets online here.
UB40
When: 6:30 p.m. Friday
Tickets: $67 ($65 members)
Where: Frederik Meijer Gardens & Sculpture Park, Grand Rapids
The final concert in Meijer Gardens' summer concert series stars reggae/pop pioneers UB40, starring frontman Ali Campbell, singer Astro and keyboard player Mickey Virtue, and featuring lots of the band's memorable hits, which include "Food for Thought," "Red Red Wine" and "Can't Help Falling in Love."
Jamaica's Raging Fyah opens the show, and Meijer Gardens will waste no time after this concert to start getting ready for 2018: Next week, amphitheater renovations and construction begin, including reconfiguring the sound and lighting area, adding 100-plus permanent fixed seats in the VIP "sponsor" area and creating permanent bars on the east and west sides of the upper amphitheater.
DJ A/B, I BELIEVE IN JULIO
REBEL CUZCO, DJ NILBOG
JOOSE THE CONQUEROR
When: 8 p.m. Friday
Tickets: $8 advance, $12 day of show
Where: The Pyramid Scheme, 68 Commerce Ave. SW, Grand Rapids
Start the holiday weekend off with what's billed as "A/B Presents: Everything Dope," with performances by Grand Rapids punk band I Believe In Julio, hip hop's Joose the Conqueror, Rebel Cuzco and DJ Nilbog, along with, of course, A/B himself.
This is a 21-and-older show; find tickets online here.
GEORGE CLINTON
& THE PARLIAMENT FUNKADELIC
When: 8:30 p.m. Saturday
Tickets: SOLD OUT
Where: Bell's Brewery Beer Garden, Kalamazoo
No surprise that this show would sell out. Legendary funkster, producer and singer George Clinton is still at it at age 76, bringing his innovative, influential funk strains on the road – and in this case – to Kalamazoo, along with The Parliament Funkadelic. Get ready to dance to "Atomic Dog," "Do Fries Go With That Shake?" and more.
Bell's gets the holiday weekend party started at 9 p.m. Friday with Raekwon of the Wu Tang Clan, $25 advance, $30 day of show. More info online at bellsbeer.com.
U2, BECK
When: 7:30 p.m. Sunday
Tickets: $27-$4,960 (resale)
Where: Ford Field, Detroit
U2's tagline for "The Joshua Tree Tour" 2017 that started back in May is "Every Song. Every Show" – referring, of course, to the rock band's landmark 1987 album. But they're also playing plenty of other songs from a stellar career that produced its first recording back in 1980.
The third leg of the world tour kicks off at Detroit's Ford Field on Sunday with Beck opening the show. Suffice to say, the rock band's stage, visuals and sets have gotten mostly rave reviews from critics and fans (who've snapped up more than 2.4 million tickets overall for the tour's four legs). Speaking of ticket sales, the original ticket sale price for the Detroit show was $35-$70; those now available via resale by ticket brokers ranges from about $27 to literally thousands of dollars.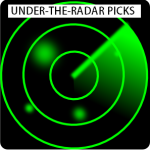 UNDER-THE-RADAR PICKS
Brad Fritcher's MOODS playing "Jazz & Gin" Mondays at Long Road Distillers at 537 Leonard St. NW in Grand Rapids, 8 p.m. Monday, free — Trumpeter Brad Fritcher leads this weekly romp of improvisational jazz at Long Road with a stellar bunch of young musicians who unfurl a different show every time they play. And there are gin drink specials all day and evening.
Borden, Mune and Zeilinger playing Mexicains Sans Frontieres at 120 S. Division Ave., No. 226, in Grand Rapids, 8 p.m. Tuesday, $10 – Highly regarded, boundary-pushing and experimental musicians Bernadette Zeilinger (recorder), Diego Mune (guitar) and T.J. Borden (cello) bring their virtuosity and creativity to this intimate setting. Get details online here.
Mark Lavengood playing Cedar Springs Brewing Co. in Cedar Springs, 7:30 p.m. Wednesday, free — After touring this summer with Lindsay Lou & The Flatbellys, Dobro whiz Mark Lavengood returns to West Michigan for a solo show at Cedar Springs Brewing, giving him a chance to play songs from his latest album, "We've Come Along."
Pierre Bensusan playing The Harris Building at 111 S. Division Ave. in Grand Rapids, 7:30 p.m. Wednesday, $20 advance, $25 day of show — French guitarist Pierre Bensusan is an awe-inspiring virtuoso who kicks off his U.S. tour in Michigan this week. Read the Local Spins interview with Bensusan online here.
American Zombie Inquisition, Love Co. and Maggie May playing Mulligan's Pub in Grand Rapids, 10 p.m. Thursday, free — An intriguing assortment of local artists aims to rev up Mulligan's on a Thursday night.
Boy Band Review playing 20 Monroe Live in Grand Rapids, 9 p.m. Friday, $15-$25 – Chicago's Boy Band Review bills itself as "the greatest boy band tribute show in the country," reliving the '90s heyday of groups such as 'N Sync, Backstreet Boys, New Kids on the Block, 98 Degrees and more. Tickets online here.
Kevin Morby playing The Pyramid Scheme in Grand Rapids, 8 p.m. Saturday, $13 – Texas indie-rock/folk singer-songwriter Kevin Morby (Woods, The Babies) is touring behind his latest – and fourth – solo album, "City Music," after earning raves for 2016's "Singing Saw." Shannon Lay is also on the bill for this Saturday show sponsored by WYCE-FM.
Joe Marcinek Band playing Founders Brewing Co. in Grand Rapids, 9:30 p.m. Saturday, $5 – Chicago's Joe Marcinek has an entertaining habit of bringing special guests with him for his blues/funk/jazz/prog-rock jam-band fusion shows and this appearance is no exception: Hammond B3 whiz Ike Stubblefield, drummer Raul Pineda and bassist-guitarist Matt Lapham are on board. (Founders' free show on Thursday features Sons of F.U.N.K., a band with two former Parliament Funkadelic members.)
ON THE HORIZON
Sept. 4
Brad Fritcher's Moods, Jazz & Gin Mondays, Long Road Distillers
BassBin: Pressed & Proper/Zachary Thomas, Billy's Lounge
Westlan Brothers, Blue Water Grill
The Moonrays, Rockford Brewing Co., Rockford
Rich Burkholder, Kirby House, Grand Haven
Marquita Bernard, Gun Lake Casino, Wayland
Dan Willenberg Trio, The Union Cabaret & Grille, Kalamazoo
Keith Scott, Round Barn, New Buffalo
Sept. 5
Voodoo Glow Skulls/Bloody Lips/Westside Rebellion/Bet On Rats, The Stache inside The Intersection
Jake Stevens, Gun Lake Casino, Wayland
HarmonyFest, Three Rivers
Sept. 6
Greg Nagy, Local Spins Wednesday @ SpeakEZ Lounge
Kid Rock/Robert Randolph & the Family Band, Van Andel Arena
The Fall Of Troy/Lokella/Backpacks, The Pyramid Scheme
Marquita & Brandon, Gun Lake Casino, Wayland
Blue Veins Blues Jam, Shakespeare's Pub Lowel Level, Kalamazoo
Sept. 7
Ttypes, "Relax At Rosa," Rosa Parks Circle
Kathy Lamar, One Trick Pony
Dos Santos Anti-Beat Orquestra/Money Chicha, Founders Brewing Co.
Bermudas/Slop Sink/Tweeg & the Bounders, Mulligan's Pub
Max Lockwood, Long Road Distillers
Kai Wachi/Sullivan King/DJ D-Wrex/Jon Parra, The Stache inside The Intersection
The Cheap Dates, Bostwick Lake Inn, Rockford
Adams Family Band, The Grand Lady Riverboat, Jenison
Dave Curley, Loutit District Library, Grand Haven
Andy Frisinger & Chris Wiser, Grand Armory Brewing, Grand Haven
Justin Avdek, Virtue Cider, Fennville
Everett Domeier, Gun Lake Casino, Wayland
Pigeons Playing Ping Pong, Bell's Back Room, Kalamazoo
Western Michigan University Jazz Faculty, The Union Cabaret & Grille, Kalamazoo
Max Brown, Dark Horse Brewing, Marshall
Tucker Beathard, Streeters Ground Zero, Traverse City
Sept. 8
Buddy Guy/Quinn Sullivan, 20 Monroe Live
1987 Tribute Show: Benefit for Well House, The Pyramid Scheme
Chuck Bob Carnes, Tip Top Deluxe Bar & Grill
Red Legs/Boy From School/Wala Gum, Long Road Distillers
Jedi Mind Trip, H.O.M.E. At The B.O.B.
Union Guns, Back Forty Saloon
Cheap Dates, Grand Woods Lounge
Glamhammer, Potter's Log Cabin Bar
Ruckus, Woody's Press Box, Wyoming
Melophobix, Rockford Brewing Co., Rockford
Everett Domeier, Blue Water Grill
Tucker Beathard/Gunnar and The Grizzly Boys/Paradise Outlaw: Rock The Lot, The Intersection
Brockhampton/Romil DJ Set, The Stache inside The Intersection
Azz Izz, Billy's Lounge
All Night Tiger/UTO, Mulligan's Pub
Classics Up-Close, First United Methodist Church, Holland Symphony Orchestra, Holland
James Reeser, Itty Bitty Bar, Holland
Delilah DeWylde, Macatawa Ale Co., Holland
Plain Jane Glory, Our Brewing, Holland
Great Lakes Graham and The Fiddle Man, Grand Armory Brewing, Grand Haven
Tim./Silver Age/Chef Goldblum, Unruly Brewing Co., Muskegon
Yard Sale Underwear, Jack's Waterfront Bistro + Bar, Spring Lake
Chris Wiser, Vander Mill Cider, Spring Lake
Dr. Joel, Virtue Cider, Fennville
Todd Long/Lava Rock, Gun Lake Casino, Wayland
Kalamazoo Mandolin & Guitar Orchestra/Dan Willenberg Trio, 90th Anniversary Celebration, Kalamazoo State Theatre, Kalamazoo
JD McPherson, Bell's Back Room, Kalamazoo
Nikki Rose, Art Hop, Arcadia Ales, Kalamazoo
Los Bandits de Michigan, The Union Cabaret & Grille, Kalamazoo
Battlecross/Eye Remain/Gift Of Hera/Fate Of Misery/Recorruptor, The Music Factory, Battle Creek
The Band Cheyenne, JB's Whiskey Creek, Springfield
The Sypian Family Band, The Livery, Benton Harbor
Huey Lewis & The News, Silver Creek Event Center @ Four Winds Casino, New Buffalo
Roma Ransom, Beards Brewery, Petoskey
Wyatt and Shari Knapp, Disability Network of Northern Michigan benefit, Red Sky Stage, Petoskey
Hattrick, McDuff's Bar & Grille, Wayland
Wheatland Music Festival, Remus (Sept. 8-10)
Sept. 9
East End Boys, Tip Top Deluxe Bar & Grill
Kofi Baker's Cream Experience, Founders Brewing Co.
Lauren Duski, The Stache inside The Intersection
Young Pioneer/LikeMeLikeYou/David Stout/Anchors For Reality, The Pyramid Scheme
Hi-ker/Miss Atomic/Papa Vegas/The Crane Wives/Jake Kershaw, 5th Anniversary Party, Perrin Brewing
Nachez Trace, One Trick Pony
Sushi Roll, H.O.M.E. At The B.O.B.
Union Guns, Back Forty Saloon
Hattrick, Potter's Log Cabin Bar
Alex Mays, Blue Water Grill
Eastown Street Fair
Thirsty Perch Blues Band (Eastown Street Fair), Billy's Lounge
Skybourne, Westside Polka Crawl After Party, Polish Falcons, 957 W. Fulton St.
Hector "El Torito" Acosta, The DeltaPlex
Symphonic Table Fund-Raiser, Holland Symphony Orchestra, Pleasant Hill Farm, Fennville
Rock Shop, Itty Bitty Bar, Holland
Randy Johnson, Sandy Point Beach House, West Olive
Tomas Esparza Band, Trail Point Brewing, Allendale
The Russ Brothers, Grand Armory Brewing, Grand Haven
The Electric Red, Jack's Waterfront Bistro + Bar, Spring Lake
Curt Hines/Rockstar, Gun Lake Casino, Wayland
Kings X/Kings of Spade, The Music Factory, Battle Creek
Battle Of The Bands (Fund-raiser for Carol B. Hinton Park), JB's Whiskey Creek, Springfield
Bob Milne, Franke Center For The Arts, Marshall
CANCELLED El DeBarge/Jon B./Al B. Sure, Kalamazoo State Theatre, Kalamazoo (Rescheduled from Memorial Day Weekend)
Minor Element, Bell's Eccentric Cafe, Kalamazoo
Groovement, The Union Cabaret & Grille, Kalamazoo
Jake Kershaw/Shelby Lentz/Paul Erdman/Rendal Wall/Wild Bill Durkin/Sammy Melchi, 100th Anniversary Celebration, Heritage Guitars, 225 Parsons St., Kalamazoo
Here Come The Mummies, Little River Casino, Manistee
Wheatland Music Festival, Remus (Sept. 8-10)
Sept. 10
SOLD OUT Queens Of The Stone Age/Royal Blood, 20 Monroe Live
Il Divo, DeVos Performance Hall
Mikey, Dean and Troy (of Queens Of The Stone Age) DJ set, The Pyramid Scheme
Randissimo's Sunday Jazz Jam, SpeakEZ Lounge
Chuck Bob Carnes, Tip Top Deluxe Bar & Grill
HBS Jazz Trio, Harmony Hall
Dom's Going Away Party, Founders Brewing Co.
Tony Reynolds, Bostwick Lake Inn, Rockford
Jim Spalink & Toby Bresnahan, Cedar Springs Brewing Co., Cedar Springs
Seth Glier and Birds Of Chicago/Jesse Terry, Seven Steps Up, Spring Lake
Rich Burkholder, Kirby House, Grand Haven
Channing & Quinn, C3, Grand Haven Community Center, Grand Haven
Barbara Corbato, violist, Jack H. Miller Center for Musical Arts, Hope College, Holland
Wheatland Music Festival, Remus (Sept. 8-10)
Conor O'Berst, Kalamazoo State Theatre, Kalamazoo
Pat Zelenka, Arcadia Ales, Kalamazoo
Sarah Brunner/Mark Ficks and the Significant Others, Round Barn, New Buffalo
Cliff Richey/Dan Dietrich, The Livery, Benton Harbor
Sept. 11
Brad Fritcher's Moods, Jazz & Gin Mondays, Long Road Distillers
The Moonrays, Rocky's Bar & Grill
State Champs/Homesafe/Sleep On It/Bearings, The Stache inside The Intersection
String Circle, Kent District Library Cascade Branch
"The Timeless Genius of Mozart, KV361," Lowell Graham, conductor, Louis Armstrong Theater, Haas Center for Performing Arts, Allendale
Alex Mays, Gun Lake Casino, Wayland
Dan Willenberg Trio, The Union Cabaret & Grille, Kalamazoo
Sept. 12
P.O.S./Blackie/Biffy The Beat Slayer, The Stache inside The Intersection
Beach Slang/*repeat repeat/Paws/Tim, The Pyramid Scheme
Everett Domeier, Gun Lake Casino, Wayland
Cheap Dates, The Union Cabaret & Grille, Kalamazoo
Sept. 13
Cold Mountain Child, Local Spins Wednesday @ SpeakEZ Lounge
Of Montreal/Showtime Goma/Nancy Feast, The Pyramid Scheme
Dylan Lancaster/Jerry Dreams and reggie, Tip Top Deluxe Bar & Grill
Joe Purdy/Amy Vachal, Park Theatre, Holland
Marquita & Brandon, Gun Lake Casino, Wayland
Sept. 14
Tribute To Drake Night, 20 Monroe Live
Cabildo, "Relax At Rosa," Rosa Parks Circle
Kevin Jones Ban, One Trick Pony
Mama Juke/Mark Lavengood, Founders Brewing Co.
Ben Sollee & Kentucky Native, Wealthy Theatre
Funtcase & Phiso/Frybread Power/Lady Reign, The Intersection
Greta Van Fleet/Welles, The Stache inside The Intersection
Brian Oberlin, Rockford Brewing Co., Rockford
Nachez Trace, The Grand Lady Riverboat, Jenison
Nate Holley, Itty Bitty Bar, Holland
My Thin Place, Sandy Point Beach House, West Olive
Andy Frisinger & Chris Wiser, Grand Armory Brewing, Grand Haven
Steffan Copenhaver, Gun Lake Casino, Wayland
Elliott Brood, Bell's Eccentric Cafe, Kalamazoo
Stewart Huff, Shakespeare's Pub, Kalamazoo
Western Michigan University School Of Music, The Union Cabaret & Grille, Kalamazoo
Matchbox Twenty/Counting Crows, Soaring Eagle Casino, Mt. Pleasant
Michigan Irish Music Festival, Heritage Landing, Muskegon (Sept. 14-17)
The Real Ingredients, Beards Brewing, Petoskey

Sept. 15
Apocalyptica Plays Metallica By Four Cellos, 20 Monroe Live
Grand Rapids Symphony, Bolero, DeVos Performance Hall (Sept. 15-16)
Jay Som/Stef Chura/Soccer Mommy, The Pyramid Scheme
Mama Juke/Jesse Ray & the Carolina Catfish/Brad Fritcher's MOODS/Melophobix/Cosmic Knot, 1st Beerthday Party, New Holland Brewing Co.'s The Knickerbocker
Trixy Tang, The Log Cabin, Grand Rapids
Fool House, H.O.M.E. At The B.O.B.
The Steve Hilger Band, Billy's Lounge
Decapitated/Thy Art Is Murder/Fallujah/Ghost Bath, The Intersection
The Russ Liquid Test/Defunk/Flats Stanlie, The Stache inside The Intersection
Paddlebots/The Autumnatic, Tip Top Deluxe Bar & Grill
Trixy Tang, Potter's Log Cabin Bar
Trixy Tang, Woody's Press Box, Wyoming
Global Village, Grand Wood Lounge
The Quirk (EP release)/Amuse/Bets On Rats/Minkus, Mulligan's Pub
Trixy Tang, Woody's Press Box, Wyoming
Silent Bark, McDuff's Bar & Grille, Wayland
John Sanger, Gun Lake Casino, Wayland
Cheap Dates, Itty Bitty Bar, Holland
Elroy Meltzer, Our Brewing Co., Holland
Chris Clayton Loop, Grand Armory Brewing, Grand Haven
Bar Code, Jack's Waterfront Bistro + Bar, Spring Lake
The Roosevelts, Seven Steps Up, Spring Lake
Watching For Foxes/All Is Well/The Fever Haze, Unruly Brewing Co., Muskegon
DJ Trashmaster, Virtue Cider, Fennville
Brena, Gun Lake Casino, Wayland
The Neverly Brothers, Acorn Theater, Three Oaks
Janelle & The Gentleman, The Livery, Benton Harbor
Tantric/KIRA/Six String Heartache/Fires We Started/Prosperity, The Music Factory, Battle Creek
Drop 35, JB's Whiskey Creek, Springfield
Zoo Wave, Music Hop, Arcadia Ales, Kalamazoo
San Fermin, Bell's Back Room, Kalamazoo
South Haven Jazz Festival, Dyckman Park, South Haven
Michigan Irish Music Festival, Heritage Landing, Muskegon (Sept. 14-17)
Sept. 16
Grand Rapids Symphony, Bolero, DeVos Performance Hall (Sept. 15-16)
Marisela, 20 Monroe Live
Midlife Crisis, One Trick Pony
Muntu Dance Theater Company of Chicago, Calvin College, Covenant Fine Arts Center
The Moms/The Erers/I Believe In Julio, Founders Brewing Co.
Nothing More/As Lions/My Ticket Home/Hell Or Highwater, The Intersection
Subtronics & Uber/Dissonance/TipskyHo, The Stache inside The Intersection
Nick Moss, Top Top Deluxe Bar & Grill
The Hip Pocket, Billy's Lounge
Tired Blood (record release)/Hollywood Makeout/Coffin Feeders, The Pyramid Scheme
Cadillac West, Back Forty Saloon
DC-90, Flanagan's Irish Pub
Mama Juke, Mexicains Sans Frontieres, 120 S. Division Ave., Apt. 226
Hairmania, Woody's Press Box, Wyoming
Trixy Tang, The Log Cabin, Grand Rapids
Harry Manback/Bleed The Water/BlackFront Ink, Mulligan's Pub
Glenn Bulthuis and The Tonedeafs (Beatles tribute), Van Singel Fine Arts Center, Byron Center
Jim Shaneburger, McDuff's Bar & Grille, Wayland
Jake Stevens, Gun Lake Casino, Wayland
Left Paul Trio, Grand Haven Brew House, Grand Haven
Rich Burkholder, Kirby House, Grand Haven
Goofy Foot, Grand Armory Brewing, Grand Haven
Bari Lee, Unruly Brewing, Muskegon
Bar Code, Jack's Waterfront Bistro + Bar, Spring Lake
Sweet Justice, Vander Mill Cider, Spring Lake
The Island Guys, Sandy Point Beach House, West Olive
Delilah DeWylde, Tripelroot, Zeeland
Talking Dreads, Park Theatre, Holland
Paris Blue, Itty Bitty Bar, Holland
The Verve Pipe, Bell's Eccentric Cafe Beer Garden, Kalamazoo
Green Light Music/The Copacetiks/Dacia Bridges wsg Carolyn Koebel/Slim Gypsy Baggage/The Go Rounds: Riversedge Summer Music Series, Arcadia Ales, Kalamazoo
Sibelius & Tchaikovsky, Kalamazoo Symphony Orchestra, Miller Auditorium, Kalamazoo
Marci Lyn Band, The Union Cabaret & Grille, Kalamazoo
Paul Anka, Firekeepers Casino, Battle Creek
Red/Mandayla, The Music Factory, Battle Creek
Decades, JB's Whiskey Creek, Springfield
Jake Kershaw, Battle Creek Harley
South Haven Jazz Festival, Dyckman Park, South Haven
The Spinners, Little River Casino, Manistee
Michigan Irish Music Festival, Heritage Landing, Muskegon (Sept. 14-17)
The Heavy Pine, The Mitten Bar, Ludington
Steel And Wood, Red Sky Stage, Petoskey
Sept. 17
River Rogues Dixieland Jazz Band, Harmony Hall, Grand Rapids
Lewi Pe/Maggie May/Retro Spectre, Tip Top Deluxe Bar & Grill
Randissimo's Sunday Jazz Jam, SpeakEZ Lounge
Kathy Lamar & Gus VanStee, C3, Grand Haven Community Center, Grand Haven
Dana Scott, Arcadia Ales, Kalamazoo
Michigan Irish Music Festival, Heritage Landing, Muskegon (Sept. 14-17)
Mama Juke, Lolo's, Holland
The General Assembly, Dogwood Center for Performing Arts, Fremont
Sept. 18
Brad Fritcher's Moods, Jazz & Gin Mondays, Long Road Distillers
Susan Morris/Blue Monk, West Michigan Jazz Society Presents Monday Night Jazz, New Holland Brewing's The Knickerbocker
Dan Willenberg Trio, The Union Cabaret & Grille, Kalamazoo
Sept. 19
Bob Seger & the Silver Bullet Band, Van Andel Arena
Com Truise/Nosaj Thing/Cleopold, The Pyramid Scheme
Black Joe Lewis & the Honeybears/Lightnin Malcolm, The Stache inside The Intersection
Tony Reynolds, Gun Lake Casino, Wayland
Rusty, The Union Cabaret & Grille, Kalamazoo
Sept. 20
Matt Plessner & Rachel White, Local Spins Wednesday @ SpeakEZ Lounge
The Birthday Massacre/Deadlight Holiday, The Stache inside The Intersection
Carbon Leaf, Seven Steps Up, Spring Lake
Marquita & Brandon, Gun Lake Casino, Wayland
Sept. 21
Weyes Blood, Student Activities Organization, Calvin College Covenant Fine Arts Center
Scott Stapp (of Creed)/Sick Puppies/Drowning Pool/Adelitas Way, 20 Monroe Live
Barely Alive/Virtual Riot/Attak/K1ngrodv/Cookn, The Intersection
Pegi Young & The Survivors, Tip Top Deluxe Bar & Grill
Lost System/You/Milliken Chamber/Vinyl Fetish, The Pyramid Scheme
The Last Revel/The Ghost Of Paul Revere, Founders Brewing Co.
Lost Dog/Paradise Outlaw/Silverstiles, Mulligan's Pub
Dusty Chaps & the City Slickers, The Grand Lady Riverboat, Jenison
Nate Holley, Itty Bitty Bar, Holland
Andy Frisinger & Chris Wiser, Grand Armory Brewing, Grand Haven
Everett Domeier, Gun Lake Casino, Wayland
Tauk, Bell's Eccentric Cafe, Kalamazoo
Keith Hall Jams, The Union Cabaret & Grille, Kalamazoo
Benny Bassett, Dark Horse Brewing, Marshall
Copyright 2017, Spins on Music LLC