The incredible Buckethead launches a week that also features Tulip Time, Adventure Club, Mike Morgan, Steel Wheels, Camp Lo, Barbarossa Brothers/Paddlebots, After Ours and more.
THE BIG LIST: April 29-May 5
For an expanded list of upcoming shows at West Michigan venues, check out The REALLY Big List at Local Spins.
Support our coverage of
West Michigan's music scene
Have concert listings you think deserve to be spotlighted? Email date, time, ticket prices, location and details to liz@localspins.com.
To be included in our "Big List of Michigan Music Festivals," organizers should email liz@localspins.com with 2019 dates, location, contact information and any other pertinent details.
TUESDAY

BUCKETHEAD
When: 8 p.m. Tuesday
Tickets: $25 advance, $30 day of show
Where: Elevation inside The Intersection, Grand Rapids
Now 49, California's Buckethead (Brian Patrick Carroll) has been uncorking his innovative, attention-getting guitar-playing for three decades now, from heavy metal to funk to the avant garde to bluegrass.
The unusual musician – whose work has appeared in numerous movies – has also been tabbed by GuitarOne magazine as one of the Top 10 fastest guitar shredders of all time. Doors open at 7 p.m. for this show that's liable to appeal to guitar geeks of all ages. Tickets online at sectionlive.com.
WHISKEY DICK
When: 7 p.m. Tuesday
Tickets: $10
Where: Tip Top Deluxe Bar & Grill, Grand Rapids
Whiskey Dick has spawned a cult following for the band's "double-barrel blast of dreadnaught shredding and hillbilly bellowing" that creates a live spectacle described as "two giant, tattooed, mean-looking" guys who "proceed to amaze everyone by generating more power than a full band" on acoustic guitars and vocals.
Also on the bill for this Grand Rapids tour stop: Steering Ships with Empty Bottles and Slumlord Radio.
Get details online here.
WEDNESDAY
LOCAL SPINS WEDNESDAY:
NICHOLAS JAMES THOMASMA & FRIENDS
When: 8 p.m. Wednesday
Admission: Free
Where: SpeakEZ Lounge, Grand Rapids
Local Spins Wednesdays kicks May off with Nicholas James Thomasma, who not only fronts the folk/country/roots rock band Nicholas James & The Bandwagon but who often performs solo, hosts an annual Bob Dylan Tribute as well as Tuesday night open-mics at Founders Brewing, has performed in productions of "Jesus Christ Superstar" and is now the lead singer for the Pink Floyd tribute band Echoes of Pink Floyd.
For his return to SpeakEZ, he plans a special night with special guests, including bluegrass whiz Mark Lavengood, Alex Austin and Jenna Olson of pop-rock's Political Lizard, and possibly some others.
Local Spins Wednesdays are presented by Local Spins, SpeakEZ Lounge, Perrin Brewing and WYCE, with free parking in the small city lot kitty-corner from SpeakEZ just to the south on Monroe Avenue NW or the Sixth Street Park lot just to the north of SpeakEZ Lounge.
THURSDAY

DMX
DJ COMPOSITION
When: 8 p.m. Thursday
Tickets: $30-$45
Where: 20 Monroe Live, Grand Rapids
Billed as the "20-Year Anniversary Tour: It's Dark and Hell is Hot" tour, New York rapper DMX rolls into Grand Rapids to celebrate the critical acclaim and popularity of his debut album. The performer and actor's most recent album, "Undisputed," was released in 2012.
DJ Composition gets things started at 8 p.m. Get tickets online at 20monroelive.com.
ADVENTURE CLUB
When: 9 p.m. Thursday
Tickets: $27.50 advance, $32.50 day of show
Where: The Intersection, Grand Rapids
Montreal dubstep/electro-house/chillstep duo Adventure Club brings its dance music to Grand Rapids, fresh from releasing a new single, "Next Life," featuring Crankdat and Krewella.
Also on the bill: QUIX and local acts Tynan and Inzo. Doors for this 17-and-older show open at 8 p.m.
FRIDAY
MIDLAND
DESURE
When: 8 p.m. Friday
Tickets: $30
Where: 20 Monroe Live, Grand Rapids
Texas country band Midland made a splash with its 2017 debut album, "On the Rocks," and recently released a new single, "Mr. Lonely." And it just so happens that the band's tour manager is now an "artist to watch:" Desure is also on the bill after releasing a cover of Bob Seger's "Sailing Nights" and officially releasing his new EP the same day this tour arrives in Grand Rapids.
This is considered part of "The Road to Faster Horses," the country music festival that lights up Jackson County in July. Get tickets and details online at 20monroelive.com.
LUCIUS
PURE BATHING CULTURE
When: 8 p.m. Friday
Tickets: $25, $10 Calvin students
Where: Calvin College Covenant Fine Arts Center, Grand Rapids
This is the final concert of Calvin College's spring series, and there may be greater potential for more shows on campus next fall after all: A group of students and alumni convinced Calvin's administration to keep the Student Activities Office operating (after an initial move to phase it out) and are attempting to raise funds to restore the SAO director's position.
Brooklyn-based indie-pop band Lucius headlines Friday's show, as it continues to tour behind its 2018 album, "Nudes," which earned some critical acclaim. Pure Bathing Culture will open the show. Get tickets at calvin.edu.
LELAND BLUE ALBUM-RELEASE
MODERN ADVENTURES
OFTEN HOME, DAWNING
When: 8 p.m. Friday
Tickets: $10 advance, $12 day of show
Where: The Pyramid Scheme, Grand Rapids
Pop-laced alt-rock band Leland Blue officially released its debut album last week and now celebrates that on Friday with this performance at The Pyramid Scheme. The band features brothers Benjamin and Connor Robertson, cousin Satchel Robertson and keyboard player Bradley Sinclair.
Modern Adventures, Often Home and Dawning will fill out the bill. Get tickets and details online at pyramidschemebar.com. Doors for the all-ages show open at 7 p.m.
THE STEEL WHEELS
When: 8:30 p.m. Friday
Tickets: $20 advance, $25 day of show
Where: Bell's Brewery Eccentric Cafe, Kalamazoo
The Steel Wheels will perform a special seated show in Bell's Brewery Back Room on Friday night. Turning out top-tier, toe-tapping Americana for nearly 15 years, the group became a household name for bluegrass lovers after the release of 2010's "Red Wing" which picked up multiple nominations at The Independent Music Awards.
On the heels of 2017's "Wild As We Came Here" the Virginia-based quartet gave a glimpse into the sounds of their live shows with a pair of live EPs, "Volume 1: Live at The Station Inn" and "Volume 2: Live at the Jefferson Theatre." A new studio LP, produced by Sam Kassirer, is anticipated to be out this summer. Visit bellsbeer.com for more information and tickets.
CHAIN STATION
SUGAR & THE MINT
When: 8:30 p.m. Friday
Tickets: $10 advance, $12 day of show
Where: The Livery, Benton Harbor
2017 Telluride Bluegrass Competition winners Sugar & The Mint join up with Colorado up-and-coming pickers Chain Station for a double bill sure to please newgrass and traditional grass fans alike. On fire since the big win, Arizona's Sugar & The Mint has been hitting the road hard and released a pair of albums, "Grape Flavored" in 2017 and "Just Past Midnight" in 2018 each noted for "the band's energy, songwriting artistry and fresh perspective on folk and bluegrass."
Fresh off the release of their third album, "Backroads," the night's other marquee act, Chain Station offers up music "well-steeped in Americana roots with vocal harmonies that are high, lonesome and picking that ranges from lightning-fast to mountain mellow." Visit liverybrew.com for more information and tickets.
SATURDAY
MIKE MORGAN
HANK MOWERY & THE HAWKTONES
JUNIOR VALENTINE
When: 5 p.m. Saturday
Tickets: $10
Where: Tip Top Deluxe Bar & Grill, Grand Rapids
This special early show on Saturday boasts the scintillating guitar talents of Texas blues guitarist Mike Morgan. Joining Morgan will be Grand Rapids' own blues faves, Hank Mowery & The Hawktones, along with Junior Valentine. Get tickets here.
The show serves as first volley in a Tip Top double-header, with Eve Black, Emma Loo, Deadlight Holiday and Drugs in the Carpet rocking the venue starting at 9 p.m., $5. Details about that show online here.

JESSIE JAMES DECKER
THE SISTERHOOD BAND
When: 8 p.m. Saturday
Tickets: $40.5, $149.99 VIP
Where: The State Theatre, Kalamazoo
Chart-topping country music star Jessie James Decker still finds time to tour when she isn't writing best-sellers, creating a fashion line or starring in reality TV show, "Eric and Jessie," and will make her way to Kalamazoo this Saturday.
The singer of the gold-certified single, "Wanted," Top 10 hit "Comin' Home" and singles such as "Wanted," "Southern Girl, City Lights" and "Flip My Hair" is expected to pack them in at the State, and will be joined by up and coming country duo, The Sisterhood Band. Visit kazoostate.com for more information and tickets.
GRIFFIN HOUSE
When: 8 p.m. Saturday
Tickets: $35-$45
Where: Seven Steps Up, Spring Lake
Singer-songwriter Griffin House returns to Seven Steps Up, this time touring in support of his upcoming new album, "Rising Star." The album, set for release on June 28, features Grammy-winning producer and percussionist Ian Fitchuk and is described as "a self-reflective record" for Griffin, who's been writing and performing for more than 15 years.
Get tickets and details about Saturday's concert online here.

BASS COUNTRY:
CINCO DE MAYO EDITION
When: 8:30 p.m. Saturday
Tickets: $30 advance, $35 day of show
Where: The Intersection, Grand Rapids
Bass Country has become an electronic music brand with a mega-following in West Michigan. And this all-star show boasts sets by popular DJs and performers Bear Grillz, PhaseOne, Hydraulix, Megalodon, Dack Janiels, Blood Thinnerz, Walker & Royce, Dillon Nathaniel, Attak b2b D-Wrex, Shleepy Boi, Faren Strnad and Troll.
Doors for this 17-and-older show open at 8 p.m. Get details at sectionlive.com.
CAMP LO
DEZERT EEZ
DJ MEL-V
When: 9 p.m. Saturday
Tickets: $20 advance, $25 day of show
Where: Shakespeare's Lower Level, Kalamazoo
Legendary Bronx-bred hip hop duo Camp Lo — the act that once brought you "Luchini" — will be bringing the beats and throwing down the rhymes Saturday night at Shakespeare's with support from Kalamazoo artists Dezert Eez and DJ Mel-V, who will get the evening started.
On the scene for more than 20 years Camp Lo is known for the world-class flow of emcees Geechi Suede and Sonny Cheeba, who just put out their latest LP "Ragtime Hightimes" produced by longtime collaborator Ski Beatz — aka the third member of Camp Lo. Videos of new tracks "Bright Lights," "Life I Love," "X-Seminar" and "You" can all be seen at Camp Lo's site. Visit shakespearespub.com for more information and tickets.
SUNDAY

JAZZ IN THE SANCTUARY:
CONNELL, VINES & SULLIVAN
When: 3 p.m. Sunday
Tickets: $15, $5 students
Where: Fountain Street Church, 24 Fountain St. NE, Grand Rapids
Pianist Robin Connell wraps up her fifth season of the "Jazz in the Santuary" series with saxophonist Alain Sullivan and bassist Elgin Vines for what promises to be a compelling afternoon of music.
Award-winning bassist Vines has performed "with virtually every notable jazz musician to come through West Michigan" and the up-and-coming Sullivan, a student at the University of Michigan, has performed across the state and country, not to mention Denmark and Germany. And of course, Connell is an award-winning much-respected West Michigan jazz keyboardist. Get tickets and details online here.
ANNA NALICK: CANCELED
When: 7 p.m. Sunday
Tickets: $35-$95
Where: Seven Steps Up, Spring Lake
SHOW TO BE RESCHEDULED: Sunday night's Anna Nalick concert will not take places because the artist "is suffering from some vocal problems and is unable to sing." Those with tickets will be informed of refunds or options for the rescheduled date.
California pop and alternative singer-songwriter Anna Nalick first earned attention in 2005 with the single, "Breathe (2 AM)," from her debut album, "Wreck of the Day." She's since released three more recordings and makes a Spring Lake tour stop at this vibrant listening room.
Get tickets and more details online here.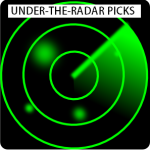 UNDER-THE-RADAR PICKS
The Steel Woods playing The Stache inside The Intersection in Grand Rapids, 7:30 p.m. Thursday, $15 advance, $18 day of show – Nashville country band The Steel Woods boast a Southern rock vibe, which makes Grand Rapids' own Paradise Outlaw the perfect opener for this show.
Serita's Black Rose playing One Trick Pony in Grand Rapids, 8 p.m. Thursday, free – Grand Rapids' Serita Crowley is a powerhouse vocalist and she returns with her band to the intimate confines of One Trick Pony, which also welcome back the Jukejoint Handmedowns at 8 p.m. Saturday. For reservations, call 235-7669.
Moss Jaw LP-release show at Bell's in Kalamazoo, 8:30 p.m., Thursday, $10 — Kalamazoo-bred Moss Jaw has been around for not even two years and already made their way onto big stages including at the 2018 Audiotree Festival this past fall. On the debut LP, "Embody," guitarist/vocalist Kayley Kerastas' words float over top of the dynamic soundscapes offered up a trio of area music vets in Max Murray (The Reptillian) and Evan Asher and Russ Wagner (both of The Vines — which open the show, along with support from British Columbia's Blessed).
Barbarossa Brothers and Paddlebots performing at Founders Brewing Co. in Grand Rapids, 9:30 p.m. Thursday, free — Bay City "bayou folk" act the Barbarossa Brothers and Detroit-area funk, progressive soul, pop ensemble Paddlebots fire up Founders for a night of distinctive Michigan-bred music. Founders follows this on Saturday with the electronic music of eRoy, Sesh and Koala Bear, $5.
Grateful Dead Tribute at Tip Top Deluxe Bar & Grill in Grand Rapids, 8 p.m. Friday, $10 advance, $15 day of show – An impressive lineup of local bands and musicians, including members of Dirty Mike & The Boys, Act Casual, El Brandino and Cactus Jack will fire up Grateful Dead classics in this "Grand Rapids Does the Dead" show presented by Purchase Productions.
Casa Blue, Blindspot, The Gorgeous Oranges playing Mulligan's Pub in Grand Rapids, 10 p.m. Friday, free – East Coast meets Michigan in this show, with Boston indie-rock band Blindspot performing along with Grand Rapids indie-rockers Casa Blue and psych-rock group The Gorgeous Oranges.
Sandi Patty playing the Jenison Center for the Arts, 8375 20th Ave. in Jenison, 6 p.m. Saturday, $20-$50 – Iconic Christian music singer Sandi Patty brings her dynamic vocals to West Michigan. Get tickets here.
Mark Lavengood and Jimmy Hazard playing the Beaver Lodge House Concert Bonfire Series in Comstock Park, 7 p.m. Saturday, $15 — The spring opening concert of the Beaver Lodge House Concert Bonfire Series features bluegrass whiz Mark Lavengood, along with "next generation epic rocker" Jimmy Hazard. Located at 676 Lamoreaux Drive NW in Comstock Park, doors open at 6 p.m. and there will be an "In the round" jam session that all are invited to join after Lavengood's set. More details here.
Pathway to the Pasture Band Battle No. 2 at Park Theatre, 248 S. River Ave. in Holland, 8 p.m. Saturday, $10 advance, $15 day of show — The second round of the Pathway to the Pasture band battle – with groups vying to play August's Cowpie Music Festival – features sets by Jake Kalmink & Further Closer, Dalmatian Stone, and Mark Harrell & The Hundred Star Hotel. Doors for the all-ages show open at 7 p.m.
Hotel California: Eagles Tribute for Tulip Time at Holland Civic Center, 150 W. 8th St. in Holland, 8 p.m. Saturday, $35 — Amid all the other Tulip Time attractions, this opening night concert is sure to draw a big crowd of Eagles fans, with this Hotel California group from Canada creating "the illusion that you are listening to the actual Eagles," with familiar hits from one of the most popular rock acts of all time. Details, tickets online here.
Hannah Rose & The GravesTones playing SpeakEZ Lounge in Grand Rapids, 8 p.m. Saturday, free – This special Saturday night show features one of this venue's most popular performers: Soulful singer Hannah Rose Graves and her band. And SpeakEZ follows this on Sunday night with Randy Marsh's weekly jazz jam.
After Ours, Dede Alder and Lalo Cura playing Bell's in Kalamazoo, 8 p.m. Saturday, $10 — Eli Kahn and Arthur Schroder of South Bend improvisational jazz duo After Ours have been writing music together for nearly a decade both as a duo and as the backbone for numerous other projects. After opening for Last Gasp Collective at Bell's this past December, the duo returns to headline the back room with support from Goshen, Indiana Spanish rockers Lalo Cura and Kalamazoo's own Dede Alder, who will perform solo.
Motionless in White playing The Intersection in Grand Rapids, 7:30 p.m. Sunday, $27.50 in advance, $30 day of show – Pennsylvania metal band Motionless in White brings its U.S. tour to Grand Rapids as it prepares to release a new album, "Disguise." Also on the bill: Atreyu and Wilson.
THE REALLY BIG LIST OF CONCERTS, PLUS SHOWS ON THE HORIZON
Monday, April 29
Static Apparatus, Tip Top Deluxe Bar & Grill
BassBin: We Jack/Gettoblaster, Billy's Lounge
Travis Swanson Trio, Jazz & Gin @ Long Road Distillers
John Shea, The Republic
Tom Duffield (5 p.m.), Old Dog Tavern, Kalamazoo
Matt Gabriel, Malleable Brewing Co., Albion
Tuesday, April 30
Buckethead, Elevation @ The Intersection
Broadway Grand Rapids, "Waitress," DeVos Performance Hall (April 30-May 5)
Whiskey Dick/Steering Ships/Empty Bottles, Tip Top Deluxe Bar & Grill
The New Standard, The Grand Bar, Grand Haven
Broadway In West Michigan, "Beautiful – The Carole King Musical," Miller Auditorium, Kalamazoo
Devon Yeider, The Union Cabaret & Grille, Kalamazoo
Wednesday, May 1
Nicholas James Thomasma, Local Spins Wednesday at SpeakEZ Lounge
Overkill/Death Angel/Act of Defiance, Elevation @ The Intersection
McKinley James, Tip Top Deluxe Bar & Grill
River North Jazz, The Old Goat
Tom Hagen Trio featuring Rick Reuther, Noto's Restaurant, Cascade
Vincent Hayes, Cedar Springs Brewing Co., Cedar Springs
The Moxie Strings & Jenison Orchestras, Jenison Center for the Arts, Jenison
Ivan Akinsiima, Mizu Sushi, Holland
WMU Jazz Students, The Union Cabaret & Grille, Kalamazoo
Thursday, May 2
DMX, 20 Monroe Live
Adventure Club/Tynan/Inzo, The Intersection
The Steel Woods, The Stache @ The Intersection
Haunted Like Human/Edison Kit & The Strangers, Mulligan's Pub
Chris Bota, Creston Brewery
Jersey Pete & Java Joe, Gipper's Bar & Restaurant
Novice/Life Loss/Discontent/Worst Self, 741
Ray Townsend, Thornapple Brewing Company, Cascade
Selkie, Cedar Springs Brewing Co., Cedar Springs
Ben Traverse, Rockford Brewing Company, Rockford
The Moxie Strings & Jenison Orchestras, Jenison Center for the Arts, Jenison
Hope College Jazz Faculty, Sandy Point Beach House, West Olive
Andy Frisinger, Grand Armory Brewing, Grand Haven
Michael Schenker Fest, Kalamazoo State Theatre, Kalamazoo
Moss Jaw (album release)/Blessed and Vines, Bell's Eccentric Cafe, Kalamazoo
Mary Santora, Shakespeare's Lower Level, Kalamazoo
Friday, May 3
Lucius/Pure Bathing Culture, Covenant Fine Arts Center, Calvin College
Midland, 20 Monroe Live
Leland Blue (album release)/Modern Adventures/Often Home/Dawning, The Pyramid Scheme
Casa Blue/blindspot/The Gorgeous Oranges, Mulligan's Pub
Dirty Mike & the Boys/Act Casual/El Brandino/Cactus Jack: Grand Rapids Does The Dead, Tip Top Deluxe Bar & Grill
Typo, H.O.M.E. at the B.O.B.
Live Band Karaoke, Bobarino's
Grand Rapids Symphony, "The 20/21st Century Concert: Celebrating Women," St. Cecilia Music Center
Toby Bresnahan (5 p.m.)/Pretzel Logic, Flanagan's Irish Pub (May 3-4)
Wonderlush, River City Saloon
The Vintage Parlor Orchestra, NOMAD Gallery
Gromulous, 741
Azz Izz, Log Cabin
John Shea Trio, JW Marriott
Entourage, Rendezvous Lounge @ Amway Grand Plaza Hotel
The New Standard, Bier Distillery, Belmont
131 Band, Shots on West River, Belmont
The Moonrays, Rockford Brewing Company, Rockford
Sounds Familiar, Woody's Press Box, Wyoming
Dale Wicks, Tripelroot, Zeeland
Bar Code, Itty Bitty Bar, Holland
Van Mason, Our Brewing Co., Holland
Funkle Jesse, New Holland Brewing's Pub on 8th, Holland
Tim Johnson & Co., Porto Bello, Grand Haven
Jim Cooper Trio, 18th Amendment Spirits Co., Muskegon
Carl Webb & Tom Hull, Smash Wine Bar & Bistro, Muskegon
The Gasoline Gypsies, The Mitten Bar, Ludington
Brian Oberlin Mandolin Workshop, Ludington Area Center for the Arts, Ludington
Trapped On Mars, McDuff's Bar & Grille, Wayland
Crazy Mic, The Dock at Bayview, Gull Lake
Home Free, Kalamazoo State Theatre, Kalamazoo
The Steel Wheels (seated show), BackRoom @ Bell's Eccentric Cafe, Kalamazoo
Dylan Tolbert, Final Gravity Brewing, Kalamazoo
The Mainstays, The Union Cabaret & Grille, Kalamazoo
Nicholas Laraque, Acorn Theater, Three Oaks
Aleditas Way/Blacklite District/American Sin, The Music Factory, Battle Creek
Chain Station, The Livery, Benton Harbor
ABBA The Concert (ABBA tribute), Silver Creek Event Center @ Four Winds Casino, New Buffalo
Saturday, May 4
Delicate Steve/Fascinator, The Pyramid Scheme
Ernie Clark & the Magnificent Bastards/The Hellbound Drifters/Black Cat Bone, Mulligan's Pub
Bear Grillz/PhaseOne/Hydraulix/Megalodon/Dack Janiels/Blood Thinnerz/Walker & Royce/Dillon Nathaniel/Attak b2b D-Wrex/Shleepy Boi/Faren Strnad/Troll: Bass Country Cinco de Mayo Edition, The Intersection
Hannah Rose & the GravesTones, SpeakEZ Lounge
Starfarm, Billy's Lounge
Eve Black/Emma Loo/Deadlight Holiday/Drugs In The Carpet, Tip Top Deluxe Bar & Grill
Soulstice, H.O.M.E. at the B.O.B.
John Sanger, B.O.B.'s Brewery
Toby Bresnahan (5 p.m.), Flanagan's Irish Pub
Kent Philharmonic Orchestra featuring Megan Crawford, violin, and Libor Ondras, viola, Royce Auditorium, St. Cecilia Music Center
Union Guns, River City Saloon
Deadicated (Grateful Dead tribute), Rocky's Bar & Grill
Three Elder Gods/High Totals/Zodiac Thriller, 741
Kaitlyn Zittel, Sacred Springs
Girls Rock Grand Rapids: Celebration of Wil Lucy, St. George's Hall
Azz Izz, Log Cabin
Mike Frost Trio, JW Marriott
Entourage, Rendezvous Lounge @ Amway Grand Plaza Hotel
John & Tamara, Bier Distillery, Belmont
Three's A Crowd, Shots on West River, Belmont
John Shea Trio, Noto's Restaurant, Cascade
Wyatt & Shari Knapp, Ridge Cider Co., Grant
Kristin Kuiper, Castle Brewing Co., Greenville
Desmond Jones, Rockford Brewing Company, Rockford
JGL, Rogue River Tavern, Rockford
Brian Randall Band, Woody's Press Box, Wyoming
Dean Allrick, What Not Inn, Fennville
Sandi Patty, Jenison Center for the Arts, Jenison
Jake Kalmink and the Further Closer/Dalmation Stone/Mark Harrell & the Hundred Star Hotel: Pathway to the Pasture Play-in Contest, Park Theatre, Holland
Hotel California (The Eagles tribute): Tulip Time, Holland Civic Center, Holland
As Am I, Itty Bitty Bar, Holland
Holland Windmill Chorus/Lakeshore Community Chorus/Frontier: Tulip Time, Beechwood Church, Holland
Dunegrass, Tripelroot, Zeeland
Dave and Connie D, Sandy Point Beach House, West Olive
D. Cisco (1 p.m.)/Funkle Jesse (9:30 p.m.): 30th Anniversary, The Kirby House, Grand Haven
Griffin House, Seven Steps Up, Spring Lake
Southpaw/Hexing/Antighost, Unruly Brewing Co., Muskegon
After Ours/Lalo Cura, Back Room @ Bell's Eccentric Cafe, Kalamazoo
Jessie James Decker, Kalamazoo State Theatre, Kalamazoo
After Ours, Back Room @ Bell's Eccentric Cafe, Kalamazoo
Jesse Campbell, The Music Factory, Battle Creek
Travis Meadows, Franke Center for the Arts, Marshall
Project 90, Black River Tavern, South Haven
Ides of March, Acorn Theater, Three Oaks
Megan Rae Band, Czar's 505, St. Joseph
"Lifting The Curtain," Annual Gala Fundraiser, Ramsdell Regional Center for the Arts, Manistee
Head East, Little River Casino, Manistee
Melophobix, Mustang Junction, Edmore
Bob James Trio, Milliken Auditorium, Dennos Museum Center, Traverse City
Sunday, May 5
Glenn Hughes: Classic Deep Purple Live, 20 Monroe Live
Klaus Johann Grobe/Vinyl Williams/Fyrrh, The Pyramid Scheme
Hayley and the Crushers/Singing Lungs/Dollars To Donuts, Tip Top Deluxe Bar & Grill
Motionless In White/Atreyu/Wilson, The Intersection
6'10/Jakebook/Future Crimeballs/The Quirk, 741
The Vintage Parlor Orchestra, NOMAD Gallery
Robin Connell/Alain Sullivan/Elgin Vines: Jazz in the Sanctuary, Fountain Street Church
Greg Miller, Sunday Brunch (10 a.m.), JW Marriott
River North Jazz (11 a.m.), The Old Goat
River Rogues Jazz Band (2 p.m.), Harmony Hall
Grand Rapids Jazz Orchestra (5:30 p.m.), Founders Brewing Company
Randy Marsh & Frieds, SpeakEZ Lounge
One For The Foxes, Cascade Township Branch, Kent District Library, Cascade
Flatland Grip (noon), Cedar Springs Brewing Co., Cedar Springs
Rhonda Sider Edgington, "Dutch Organ Concert:" Tulip Time, Hope Church, Holland
The Moxie Strings, Park Theatre, Holland
Anna Nalick, Seven Steps Up, Spring Lake
Cain/Steel & Sygit/Corbin, Salt Of The Earth, Fennville
Mark Kahny, Marro's Italian Restaurant, Saugatuck
Gabrial James, Hilliard's Corner Lounge, Wayland
Johnny Hunt, Bob's Barn Jamboree, Lake Odessa
Murray Perahia, Gilmore Piano Masters Series, Chenery Auditorium, Kalamazoo
Project 90, Black River Tavern, South Haven
Ethan Bortnick, piano, Acorn Theater, Three Oaks
Tim & Mike Unplugged/Little Something, Round Barn Winery Distillery Brewery, Baroda
ON THE HORIZON
Monday, May 6
CANCELLED Damo Suzuki, The Pyramid Scheme
Andy Black/The Faim/Kulick, Elevation @ The Intersection
Flexadecibel, Tip Top Deluxe Bar & Grill
New Odyssey Guy Dinner Show: Tulip Time, Haworth Inn, Holland (May 6-8)
Holland Chorale: Tulip Time, Saugatuck Center for the Arts, Saugatuck
Tom Duffield (5 p.m.), Old Dog Tavern, Kalamazoo
Tuesday, May 7
The Who, Van Andel Arena
Ah!men: Tulip Time (11 a.m.), The Commons of Evergreen (May 7-10)
New Odyssey Guy Dinner Show: Tulip Time, Haworth Inn, Holland (May 6-8)
Dazzle! (High school talent show): Tulip Time, Central Wesleyan Church, Holland
Devon Yeider, The Union Cabaret & Grille, Kalamazoo
Kirill Gerstein: The Gilmore's Piano Masters Series Chenery Auditorium, Kalamazoo
Wednesday, May 8
Cher, Van Andel Arena
Lushh, Local Spins Wednesday at SpeakEZ Lounge
Frank Turner & The Sleeping Souls/Shovels and Ropes/Trapper Schoepp, The Intersection
Seaway/Free Throw/Heart Attack Man/Young Culture, The Stache @ The Intersection
The Carl Webb Band, Cedar Springs Brewing Co., Cedar Springs
Ah!men: Tulip Time (11 a.m.), The Commons of Evergreen (May 7-10)
New Odyssey Guy Dinner Show: Tulip Time, Haworth Inn, Holland (May 6-8)
The Texas Tenors: Tulip Time, Central Wesleyan Church, Holland
FiddleFire: Tulip Time, Jack H. Miller Center for Performing Arts, Hope College, Holland
Mindy Smith, Seven Steps Up, Spring Lake
Gull Lake Orchestra, The Union Cabaret & Grille, Kalamazoo
Thursday, May 9
Nora Jane Struthers, Founders Brewing Company
Ward Davis, Elevation @ The Intersection
Bukez Finezt/The Widdler/Angelic Root/Dissonance, The Stache @ The Intersection
Macy Krew/Between The Pines, Mulligan's Pub
Justin Wierenga, Creston Brewery
Molly and Me, Thornapple Brewing Company, Cascade
Kristin Kuiper, Rockford Brewing Company, Rockford
My Thin Place, Sandy Point Beach House, West Olive
Ah!men: Tulip Time (11 a.m.), The Commons of Evergreen (May 7-10)
Kristin Kuiper, Rockford Brewing Company, Rockford
Walt Matzke's Four Pianos: Tulip Time, Central Wesleyan Church, Holland
Cici Gramer & Friends: Tulip Time, Haworth Inn, Holland (May 9-10)
Nate Holley, Itty Bitty Bar, Holland
My Thin Place, Sandy Point Beach House, West Olive
Light The Torch (featuring Howard Jones of Killswitch Engage), The Music Factory, Battle Creek
Rebecca Loebe, Red Sky Stage, Petoskey
Friday, May 10
Jason Aldean, Van Andel Arena
TECH N9NE/Krizz Kaliko/Dax/Mayday/Ubi of Ces Cru, 20 Monroe Live
Ray Scott, Tip Top Deluxe Bar & Grill
Hatebreed/Obituary/Madball/Pronkeletal Remains, The Intersection
Caroline Rose/Kississippi, The Pyramid Scheme
Freddie Todd/Mystic Grizzly/SubCreate/Panther, The Stache @ The Intersection
Austin Stirling/Colton Snuffer & the Dead Horsemen/Jake Schlegel, Mulligan's Pub
Slplxrt/Ostradamus/Darus Clark, Billy's Lounge
DJ Jay Vee: Jason Aldean Pre-Party (5 p.m.)/Size Matters, H.O.M.E. at The B.O.B.
Rich Burkholder, B.O.B,'s Brewery
Blue Jay Bridge, Bobarino's Pizzeria
The Bootstrap Boys, Creston Brewery
Grand Rapids Symphony Pops, "The Music of Fantasy Films," DeVos Performance Hall (May 10-12)
Landau Eugene Murphy Jr./Elizabeth Caballero, "Springtime in Paris," Opera Grand Rapids fundraiser, Van Andel Institute
Bare Naked 90s, River City Saloon
Bucket O' Maybes, The Score
Hattrick, Log Cabin
Ben Steer/Bedroom Ceilings, Kava Kasa
FrankenGarry, Bier Distillery, Belmont
Quarter Below, Shots on West River, Belmont
Bruce Matthews Band, EB Coffee & Pub, Caledonia
Pleasure Town, Woody's Press Box, Wyoming
Ah!men: Tulip Time (11 a.m.), The Commons of Evergreen, Holland (May 7-10)
Cici Gramer & Friends: Tulip Time, Haworth Inn, Holland (May 9-10)
The Shagwells, Itty Bitty Bar, Holland
The Theatre Bizarre Orchestra/Olivia Mainville & the Aquatic Troupe, Park Theatre, Holland
Brad & Jordan (of Vinylicious), Our Brewing, Holland
Rachel Curtis, New Holland Brewing's Pub on 8th, Holland
Delilah DeWylde, Tripelroot, Zeeland
Lighting Matches, Grand Armory Brewing, Grand Haven
JMM Jazz, Porto Bello, Grand Haven
Rebecca Loebe, Seven Steps Up, Spring Lake
West Michigan Symphony, "Sharon Isbin & Beethoven's 7th," Frauenthal Center, Muskegon
Gary Hannan/Andy Griggs/Wynn Varble: Nashville Songwriters, Dogwood Center for Performing Arts, Fremont
DC-90, McDuff's Bar & Grille, Wayland
Kalamazoo Symphony, Classics On Tap, Bell's Eccentric Cafe, Kalamazoo
The Dacia Bridges Project, Final Gravity Brewing, Kalamazoo
TVBOO, Papa Pete's, Kalamazoo
May Erlewine, Box Factory for the Arts. St. Joseph
Marcus Rezak's Gateway to the Galaxy, The Livery, Benton Harbor
The Way Down Wanderers, Acorn Theater, Three Oaks
Dave Boutette & Kristi Lynn Davis, Red Sky Stage, Petoskey
Saturday, May 11
Project 90, Phyre Festival, 20 Monroe LIve
Midnight Tyrannosaurus/Kai Wachi/Yakz/Cromatik, The Intersection
Perturbator/Gost/Van Kaiser, The Pyramid Scheme
Nicholas James and the Bandwagon/Kaitlin Rose/Deadicated: 12th Annual Bob Dylan Tribute, Founders Brewing Company
Ozenza/MOTO/Slumlord Radio, Mulligan's Pub
Funkle Jesse, H.O.M.E. at the B.O.B.
Mark Sala, B.O.B.'s Brewery
The Hip Pocket/Mid-Life Crisis/The Fast Hands Band: Barley, BBQ & Bests (Hospice of Michigan fundraiser), DeVos Place
Grand Rapids Symphony, "Sci-fi and Superheroes," DeVos Performance Hall (May 10-12)
Lush, River City Saloon
Oregon Dream Child, The Score
Paris Blue, Log Cabin
Sounds Familiar, Shots on West River, Belmont
Project 90, Rogue River Tavern, Rockford
The Leftovers, Rockford Brewing Company, Rockford
Jaded 8, Woody's Press Box, Wyoming
Toby Bresnahan, Castle Brewing Co., Greenville
Full Cord, Mustang Junction, Edmore
Decades, Itty Bitty Bar, Holland
Hired Hands Band, Great Legs Winery Brewery Distillery, Holland
Carter Lezman, Tripelroot, Zeeland
Randy Johnson, Sandy Point Beach House, West Olive
The Bootstrap Boys, Grand Armory Brewing, Grand Haven
Tim Johnson & Co., Porto Bello, Grand Haven
Christine Lenee, Seven Steps Up, Spring Lake
Chris Buhalis, Gopherwood Concerts, East 46 Road, Cadillac
Acoustic Shenanigans, McDuff's Bar & Grille, Wayland
The Way Down Wanderers/Todd Albright, Back Room @ Bell's Eccentric Cafe, Kalamazoo
Rock Rx, Old Dog Tavern, Kalamazoo
Kalamazoo Symphony (3 p.m.) (8 p.m. show SOLD OUT), Classics Uncorked, Epic Center – Judy K. Jolliffe Theater, Kalamazoo
Lovey Howl, Louie's Trophy House, Kalamazoo
Sudden Rage (noon)/New Brew (5 p.m.)/Motown Eagles: Blessing of the Bikes, JB's Whiskey Old Style Grill, Springfield
Loa/Deepfall, The Music Factory, Battle Creek
Marrakesh Express (Crosby, Stills, Nash & Young tribute), Acorn Theater, Three Oaks
Rick Murphy/P.T. and the Cruisers, Round Barn Winery Distillery Brewery, Baroda
RBRM 4, Soaring Eagle Casino, Mt. Pleasant
Full Cord, Mustang Junction, Edmore
Sunday, May 12
Tacocat/Sammi Lanzetta/Deadbeat Beat, The Pyramid Scheme
Adam Lee/The Riverside Shivers/Pretoria, Tip Top Deluxe Bar & Grill
Grand Rapids Symphony, "Sci-fi and Superheroes," DeVos Performance Hall (May 10-12)
Dandu, The Peoples Cider Co.
Jim Spalink (noon), Cedar Springs Brewing Co., Cedar Springs
B-BOP, The Big Band of Praise: Tulip Time (1 p.m.), Holland Civic Center, Holland
Project 90, Itty Bitty Bar, Holland
Frances Luke Accord, Seven Steps Up, Spring Lake
May Erlewine's Mothers Day Concert, Salt Of The Earth, Fennville
Copyright 2019, Spins on Music LLC