Blackbear, Public Access, Trout Steak Revival, Jack Droppers, Biomassive and Starkbierfest IV also are on tap, as well as tributes to Johnny Cash, Pink Floyd and Nirvana. And win tickets to see Sinclair.
THE BIG LIST: April 1-7
For an expanded listing of upcoming shows at West Michigan venues, check out The REALLY Big List at Local Spins.
Support our coverage of
West Michigan's music scene
Have concert listings you think deserve to be spotlighted? Email date, time, ticket prices, location and details to liz@localspins.com.
To be included in our "Big List of Michigan Music Festivals," organizers should email liz@localspins.com with 2019 dates, the event location, contact information and any other pertinent details.
TUESDAY

LIL BABY, CITY GIRLS
JORDAN HOLLYWOOD
RYLO RODRIGUEZ, BLUEFACE
When: 7:30 p.m. Tuesday
Tickets: $45-$75
Where: 20 Monroe Live, Grand Rapids
Billed as a stop on "The New Generation Tour," Atlanta rapper Lil Baby leads the charge, building on the success of his 2018 album, "Harder Than Ever," along with mixtapes such as "Drip Harder" and "Street Gossip." The 24-year-old has racked up more than 300 million streams on Spotify of the tracks "Drip Too Hard" and "Yes Indeed," so he's a hot commodity and is even starring in a new movie, "How High 2."
Also on the bill will be City Girls, Jordan Hollywood, Rylo Rodriguez and Blueface, with doors for this all-ages show opening at 6:30. Details and tickets available online at 20monroelive.com.
WEDNESDAY

CASH'D OUT
LARA HOPE & THE ARK-TONES
When: 7 p.m. Wednesday
Tickets: $15 advance, $20 day of show
Where: Tip Top Deluxe Bar & Grill, Grand Rapids
If you've never seen this California-based tribute to Johnny Cash, well, Cash'd Out is touted as "the next best thing to Johnny Cash" and that means a heartfelt homage to the music of "The Man in Black" with more than 150 Cash songs in this act's repertoire.
And New York rockabilly powerhouse Lara Hope & The Ark-Tones deliver award-winning roots rock, rockabilly and twang. Get tickets and details online here.
LOCAL SPINS WEDNESDAYS:
LYNN THE BAND
When: 8 p.m. Wednesday
Admission: Free
Where: SpeakEZ Lounge, Grand Rapids
Guitarist and singer Lynn Thompson is a veteran West Michigan singer-songwriter with a compelling life story and roots that stretch back to his native Tennessee and upbringing in Chicago. His latest album, "Hangman Comin'," resonates with what he calls "mountain music" that weaves in elements of country, folk, blues and Cajun music with a gritty, engaging sound. He'll make his SpeakEZ Lounge debut with bassist Ian Grant and percussionist Matthew Loveless. Read more about Thompson and his latest album in this Local Spins feature.
Local Spins Wednesdays are presented by Local Spins, SpeakEZ Lounge, Perrin Brewing and WYCE, with free parking in the small city lot kitty-corner from SpeakEZ just to the south on Monroe Avenue NW or the Sixth Street Park lot just to the north of SpeakEZ Lounge.
THURSDAY
SINCLAIR
OLIVIA & THE AQUATIC TROUPE
When: 7 p.m. Thursday
Tickets: $12 advance, $15 day of show
Where: The Stache inside The Intersection, Grand Rapids
LOCAL SPINS TICKET GIVEAWAY: The first person to email john@localspins.com with "SINCLAIR" in the message field will win a pair of tickets to Wednesday's show. Check The Big List every week for your chance to win concert tickets.
Pop-rock's Sinclair (Julia Sinclair) is a New York native now based in Nashville who made a big splash with the single, "This Too Shall Pass," which has racked up more than 12 million streams on Spotify. The singer has a new single, "Pop! Champagne," and brings her tour to West Michigan, thanks to the Ferris State University Music and Entertainment Business program which is hosting and promoting its first Grand Rapids show. Get more information about that program in this Local Spins feature story.
Also on the bill for Thursday's show will be West Michigan's own indie-folk heroes Olivia & The Aquatic Troupe. Get tickets and details about this all-ages show at sectionlive.com. Doors open at 6 p.m.
JUSTIN TIMBERLAKE
When: 7:30 p.m. Thursday
Tickets: $49.50-$225
Where: Van Andel Arena, Grand Rapids
Shaping up as one of the biggest shows of 2019 at Van Andel Arena, Justin Timberlake rolls into town with his "The Man of the Woods Tour" that will feature a "360-degree multi-stage layout featuring an extensive winding walkway," special effects, "sleek dance numbers, cutting-edge lasers and 3D projections." Timberlake is slated to perform some of his biggest pop hits, including "Mirrors," "Sexyback" "Suit & Tie" and more.
Some $135 tickets ( and $345 platinum seats) were still available early in the week. Get tickets via ticketmaster.com.
BLACKBEAR
When: 8 p.m. Thursday
Tickets: $10 students, $20 non-students
Where: GVSU Fieldhouse, Allendale
Each spring, Grand Valley State University hosts a concert open to students and the public. This year, L.A. rapper Blackbear will be taking over the GVSU Fieldhouse with new and old music for his fans. Grand Valley's spring concerts are put on by their campus activities board, with headliners chosen by multiple surveys given to students at the university. "Blackbear was the artist that repeatedly came out on top of all of our surveys. It doesn't always work out that we can book our first choice artist, so I'm really happy that we were able to this year," said GVSU Campus Activities' director of headliners, Kalie Tomlinson, who has been working on putting together the concert since August.
A rapper, singer, songwriter and producer, Blackbear is behind popular songs like "Do Re Mi," "Idfc" and "Do Re Mi," which hit Billboard's Hot 100 when it was released in 2017. He's also worked alongside artists like Billie Eilish, Miley Cyrus, Machine Gun Kelly and Justin Bieber for his track "Boyfriend" which debuted at No. 2 on the Hot 100. This show leads up to Blackbear's new album, "ANONYMOUS," coming out at the end of this month." Doors for the event open at 7 p.m. with free, on-campus parking and tickets available online here.

KATY NEEDS A LIFE
JAKE SIMMONS (SOLO)
TEMPORARY ARRANGEMENT
TOWNER
When: 9 p.m. Thursday
Tickets: $5
Where: Old Dog Tavern, Kalamazoo
Kalamazoo's Katy Needs A Life proudly "has been bringing down the moods of parties for the last decade" with her sometimes happy, often sad synth-pop. Fresh off the release of her new EP, "Loser Club," she is getting ready to hit the road and will kick off her tour with a hometown show this Thursday at the Old Dog.
Fellow Kalamazoo acts, Jake Simmons (Jake Simmons & The Little Ghosts), Temporary Arrangement and Towner will get things started with sets of their own. Simmons, whose band just released "Shake So Easy" this past fall, will perform solo. More information can be found at www.olddogtavern.com.
FRIDAY
JACK DROPPERS & THE BEST INTENTIONS
WINNOW, CAMERON BLAKE
When: 9 p.m. Friday
Tickets: $10
Where: The Pyramid Scheme, Grand Rapids
Fresh from the Grand Rapids band's first trip to Austin, Texas, for South by Southwest, Jack Droppers & The Best Intentions host an album-release show for their much-anticipated sophomore studio album, "Bottled Up Like a Neon Light," full of the insightful roots rock that's earned them plenty of attention.
Also performing will be alt-country's Winnow and acclaimed Grand Rapids singer-songwriter Cameron Blake. Get tickets online at pyramidschemebar.com.
HENHOUSE PROWLERS
When: 9 p.m. Friday
Tickets: $10/$12 DOS
Where: The Livery, Benton Harbor
Chicago bluegrass favorites The Henhouse Prowlers are getting ready to kick off, first a Midwest tour, and then an international run through Germany, Belgium, Switzerland, The Netherlands and more over the next couple months.
Before that, however, the Prowlers, who play upward of 175 shows per year, are heading southeast around the lake for a special show at Benton Harbor's Livery, where they will no doubt be packing them in from wall to wall. Visit www.LiveryBrew.com for more information and tickets.
MUNGION
LAZARA
When: 9 p.m. Friday
Tickets: $12 advance, $14 day of show
Where: Bell's Eccentric Cafe, Kalamazoo
Rising rapidly through the ranks of the improvisational jam world, Mungion makes the hop over Lake Michigan from its Chicago home Friday night for a special in-between tour stop in Bell's Back Room. Described as "quirky," "energetic" and "sonically rich," the funky four-piece is touring behind its sophomore LP, "Ferris Wheel's Day Off" and sure to keep you moving all night long.
Kalamazoo's own Lazara will kick things off Friday night with a progressive, psychedelic sound of its own. More information and tickets for the show can be found at bellsbeer.com.
BIOMASSIVE
BIGFOOT BUFFALO
CHIRP
When: 9:30 p.m. Friday
Admission: $5
Where: Billy's Lounge, Grand Rapids
Talk about an impressive lineup of bands from different parts of Michigan: This Friday night show features the rock/electronica of Traverse City's Biomassive, the roots rock jams of Grand Rapids' Bigfoot Buffalo and the funky, prog-rock fusion of Ann Arbor's Chirp, which just released a full-length debut album. (Read more about Chirp later this week in the latest installation of Local Spins' spotlight on Detroit- and Ann Arbor-area artists).
Get more details at billyslounge.com, where you can also find the lowdown on Saturday's return of StarFarm.
SATURDAY
STARKBIERFEST:
JIMMIE STAGGER
AARON DUSSING DUO
DAVE SLIVINSKI
When: 3-9 p.m. Saturday
Admission: Free (21-and-older)
Where: Outside Cedar Spring Brewing, 95 N. Main St., Cedar Springs
It's back for the fourth year. The annual April celebration at Cedar Springs Brewing known as Starkbierfest takes place in a heated tent and features special beer releases, sausage and, of course, live music courtesy of bluesman Jimmie Stagger (7-9 p.m.), the German folk strains of Aaron Dussing Duo (4:30-6:30 p.m.) and the German music of Dave Slivinski (who gets things rolled for VIP hour at 2 p.m.)
Get more information online via Cedar Springs Brewing's Facebook page.

KENNY CHESNEY
When: 7 p.m. Saturday and Sunday
Tickets: $50-$73 (Saturday's show is sold out)
Where: Van Andel Arena, Grand Rapids
Country star Kenny Chesney plays two concerts in row at Grand Rapids' Van Andel Arena, part of his "Songs for the Saints 2019" tour with David Lee Murphy and Caroline Jones also on board. Chesney released "Songs for the Saints," his 17th studio album, last year.
For this particular tour, Chesney is concentrating on arena shows as opposed to his huge stadium concerts and focusing on smaller markets. While the Saturday show is sold out, tickets remain available for the Sunday show online here. Also, Union Guns plays a B93 Kenny Chesney Pre-Party at 20 Monroe Live on Saturday; the party starts at 3:30 p.m. The B.O.B. next door also boasts a pre-show with the Brian Randall Band starting at 5 p.m.
SOJA
When: 7 p.m. Saturday
Tickets: $22.50 advance, $25 day of show
Where: The Intersection, Grand Rapids
Formed in Washington D.C./Arlington, Va. about 20 years ago, the eight-piece SOJA is a Grammy-nominated reggae band with a huge global following. The band continues to tour behind its eighth and most recent album, 2017's "Poetry in Motion," which soared to No. 1 on Billboard's reggae chart. Also performing Saturday as part of this U.S. tour stop will be Passafire and Iya Terra.
Doors open at 6 p.m. for this all-ages show. Get details at sectionlive.com, where you can also get the lowdown on the Cherry Pools show in The Stache at 7 p.m. the same night, with special guest tiLLie, $13 advance, $15 day of show.
TROUT STEAK REVIVAL
CELESTIAL
When: 8:30 p.m. Saturday
Tickets: $12/$15 DOS
Where: Bell's Eccentric Cafe, Kalamazoo
Colorado's Trout Steak Revival continue to pick up new fans as they criss-cross the country with their uplifting, danceable and inspiring brand of bluegrass. The 2014 Telluride band competition winners wrap up their spring tour this Friday in Kalamazoo in what will be a homecoming of sorts for two-fifths of its members, Travis McNamara (Grand Rapids) and Will Koster (Kent City).
Check back later this week for a Local Spins exclusive to see what the band has been up to and what to expect from Saturday's throw down, one of just two scheduled Michigan stops for the quintet this year. The band is also slated to play Hoxeyville. Celestial opens Saturday's show. More information and tickets for the show can be found at bellsbeer.com.
SYNTH NIGHT VOL. 2:
HI-KER, FADE
RAFTING, SILENT SPIRIT
When: 9 p.m. Saturday
Tickets: $8 advance, $10 day of show
Where: The Pyramid Scheme, Grand Rapids
The second installation of this series aimed at showcasing synthesizer-based electronic bands who utilize live instrumentation features an established star of the scene, hi-ker, along with emerging acts FADE, Rafting and Silent Spirit (which was featured in the most recent edition of Local Spins on WYCE).
Doors open for this 21-and-older show at 8 p.m. Get details at pyramidschemebar.com.

UNLIMITED ALTERNATIVES BENEFIT:
THE FABULOUS VANS
HURRY HOME, INNER ITCH
RUN SILENT
When: 9 p.m. Saturday
Admission: Free (donations accepted)
Where: Mulligan's Pub, Grand Rapids
Mulligan's Pub in Eastown hosts this rock 'n' roll fundraiser for Unlimited Alternatives, a nonprofit drop-in center for those with mental health issues and substance abuse disorders. The showcase of Grand Rapids bands will feature the energetic rock of The Fabulous Vans, the guitar-driven Hurry Home, the original rock of Inner Itch and the old-school approach of Run Silent, which recently reunited.
Doors open at 8 p.m. and the evening will also feature a silent auction. Get details here.
PUBLIC ACCESS
WING VILMA
When: 9:30 p.m. Saturday
Admission: $5
Where: Founders Brewing, Grand Rapids
Public Access has established itself as a Michigan super-group, churning out mesmerizing instrumental rock that's cultivated a devoted fan base. The band has released two studio albums, 2016's self-titled collection and 2018's "Unlimited," along with a couple of live records. Tune in to Local Spins on WYCE at 11:30 a.m. Friday (88.1 FM) when the band will be one of the show's in-studio guests.
Opening the Founders concert will be Grand Rapids' Wing Vilma, an electronic act that creates "vast layers of dynamic percussion (that) move vaguely familiar instrumentals across the soundscape." Get more details at foundersbrewing.com, where you can also get information about Thursday's free show starring Evanoff.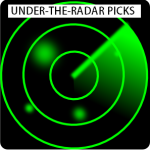 UNDER-THE-RADAR PICKS
Haley Heynderickx playing the Covenant Fine Arts Center Recital Hall on the campus of Calvin College in Grand Rapids, 8 p.m. Wednesday, $15 – Portland, Ore., singer-songwriter Haley Heynderickx brings her U.S. tour to Grand Rapids, as she continues to promote her 2018 album, "I Need to Start a Garden." Also on the bill: Sheers. Tickets are available online at calvin.edu.
Mom Jeans, Mover Shaker, Since Engineer and Shortly playing The Pyramid Scheme in Grand Rapids, 8 p.m. Wednesday, SOLD OUT – California indie-rock/pop punk band Mom Jeans released its latest album, "Puppy Love," in 2018 and plays a sold-out show in Grand Rapids as part of its U.S. tour.
Weezil Malone Band playing One Trick Pony in Grand Rapids, 8 p.m. Thursday, free – West Michigan guitarist and singer Larry Fitzgerald, aka Weezil Malone, returns to this intimate venue for a night of bracing blues. Natchez Trace returns on Saturday night.
The Wall Live Extravaganza at 20 Monroe Live in Grand Rapids, 7:30 p.m. Friday, $29.50-$49.50 (with a 2-for-1 ticket offer) – The promotional blitz calls this "the greatest Floyd show on Earth," so Pink Floyd fans will certainly be intrigued and on hand for this show (rescheduled from Feb. 21). 20 Monroe Live follows up on Saturday with another tribute: "GrungeFest," a night of Nirvana and Rage Against the Machine.
Carmel Liburdi, EPCYA, Maggie May and Sam Kenny playing Mexicains Sans Frontieres at 120 S. Division Ave. (No. 226), 8 p.m. Friday, $10 – This showcase of four Grand Rapids acts boasts an amazingly eclectic range of music – from Latin rock to bracing folk. Details here.
Luke Winslow-King playing Park Theatre, 248 S. River Ave. in Holland, 8 p.m. Friday, $8 advance, $12 day of show – Luke Winslow-King's music cuts across genres (blues, folk, rock, swing) and geography, with the Cadillac native spending years in New Orleans soaking up the musical wonders before returning to Michigan. His latest acclaimed album is titled, "Blue Mesa."
Gregory Stovetop with The Big Sirs playing Tip Top Deluxe Bar and Grill in Grand Rapids, 9 p.m. Friday, $10 advance, $12 day of show – Gregory Stovetop is a special rock-driven singer-songwriter, bred in New York and now based in Michigan, with his music brilliantly displayed on his 2017 release, "The Good Stuff."
Snail Mail playing Dimnent Chapel at 277 College Ave. in Holland, 8 p.m. Saturday, $16 ($12 Hope faculty/staff, $7 students) – Indie-rock singer and guitarist Lindsey Jordan, aka Snail Mail, is touring behind her 2018 full-length debut album, "Lush." Also performing as part of this Hope College Concert Series show will be Minneapolis' Bad Bad Hats.
Jake Allen playing Salt of the Earth, 114 E. Main St. in Fennville, 6 p.m. Sunday, $15 – Northern Michigan singer-songwriter and guitarist is a phenom in more ways than one, a much-respected young musician who's toured the country with The Accidentals and has since released an impressive solo album. Call 269-561-7258 for tickets and reservations.
Joe Shields and Cole Hansen playing the Songteller Sessions at Creston Brewery in Grand Rapids, 7 p.m. Sunday, free – Cartoonist turned songwriter Joe Shield and singer-songwriter Cole Hansen share the stage for this installation of the intimate "Songteller Sessions."
THE REALLY BIG LIST OF CONCERTS, PLUS SHOWS ON THE HORIZON
Monday, April 1
Static Apparatus, Tip Top Deluxe Bar & Grill
John Shea, The Republic
Travis Swanson: Jazz & Gin @ Long Road Distillers
Tom Duffield (5 p.m.), Old Dog Tavern, Kalamazoo
Western Michigan University Drum Choir, Dalton Center Recital Hall, Kalamazoo
Tuesday, April 2
Lil Baby/City Girls/Rylo Rodriguez/Jordan Hollywood/Blueface, 20 Monroe Live
The New Standard, The Grand Oyster Bar, Grand Haven
Nicole Simental: Donia Organ Concert Series, Jack H. Miller Center for Musical Arts, Hope College, Holland
Devon Yeider & Friends, The Union Cabaret & Grille, Kalamazoo
WMU Gold Company II, Dalton Center Recital Hall, Western Michigan University, Kalamazoo
Wednesday, April 3
SOLD OUT Mom Jeans/Mover Shaker/Sincere Engineer/Shortly, The Pyramid Scheme
Lynn the Band, Local Spins Wednesday at SpeakEZ Lounge
Cash'd Out/Lara Hope and The Ark-Tones, Tip Top Deluxe Bar & Grill
Haley Heynderickx/Sheers, Covenant Fine Arts Recital Hall, Calvin College
River North Jazz, The Old Goat
Tom Hagen Trio featuring Rick Reuther, Noto's, Cascade
Vincent Hayes, Cedar Springs Brewing Co., Cedar Springs
Up State, Woody's Press Box, Wyoming
Jazz Combos Concert, Jack H. Miller Center for Musical Arts, Hope College, Holland
Ivan Akansiima, Mizu Sushi, Holland
Kathy Ford, Gun Lake Casino, Wayland
WMU Jazz Students, The Union Cabaret & Grille, Kalamazoo
Bullock Performance Institute: Voice Faculty Showcase, Dalton Center Recital Hall, Western Michigan University, Kalamazoo
Dale Wicks (5:30 p.m.), Potters Lounge, Four Points Sheraton, Kalamazoo
Thursday, April 4
Justin Timberlake, Van Andel Arena
Evanoff, Founders Brewing Company
Sinclair/Olivia & the Aquatic Troupe, The Stache @ The Intersection
Michigamaa/Lenore/Cult/Discontent/Hardhome, Mulligan's Pub
Weezil Malone, One Trick Pony
DJ Jay Vee: Justin Timberlake Pre-Party (5 p.m.), H.O.M.E. at The B.O.B.
Grand Rapids Community College Winter Jazz Night, Albert P. Smith Music Center, Linn Maxwell Keller Recital Hall
David Slivinski & Ruidi Tegethoff (4 p.m.), The Old Goat
Upcoast Kin, The Score
JMM Jazz, Noto's, Cascade
Selkie, Cedar Springs Brewing Co., Cedar Springs
Molly And Me, Rockford Brewing Company, Rockford
Jared Knox Band, Woody's Press Box, Wyoming
Blackbear (GVSU Spring Concert), GVSU Fieldhouse, Allendale
Concert Band, Jack H. Miller Center for Musical Arts, Hope College, Holland
Dollars To Donuts/Fire Kitten/Gimmick, Park Theatre, Holland
Andy Frisinger, Grand Armory Brewing, Grand Haven
Hope College Jazz Faculty, Sandy Point Beach House, West Olive
Luke Winslow-King, Griswold Auditorium, Allegan
Kev Nichols & Blue Tuesday, The Arpeggio, Otsego
Front & Center, Gun Lake Casino, Wayland
51st Annual Spring Conference on Wind and Percussion Music: Carter Pann, guest composer & conductor, Miller Auditorium, Western Michigan University, Kalamazoo
Jake Simmons/Katie Needs A Life/Towner, Old Dog Tavern, Kalamazoo
Barn On Fire: Grand Opening Celebration, Paw Paw Brewing Company
Friday, April 5
The Wall Live Extravaganza (Pink Floyd tribute), 20 Monroe Live
Thompson Square, Covenant Fine Arts Center, Calvin College
Jack Droppers & the Best Intentions (album release)/Winnow/Cameron Blake, The Pyramid Scheme
Thompson Square, Covenant Fine Arts Recital Hall, Calvin College
The Rock Show, H.O.M.E. at The B.O.B.
Live Band Karakoke, Bobarino's Pizzeria, The B.O.B.
Biomassive/Bigfoot Buffalo/Chirp, Billy's Lounge
Fathom XIX/La La Delivery/Cloudstrider, Mulligan's Pub
EPCYA/Carmel Liburdi/Sam Kenny, Mexicains Sans Frontieres
Sonimatic, River City Saloon
Stolen Horses, Back Forty Saloon (April 5-6)
Mike Frost Trio, JW Marriott
Entourage, Rendezvous @ Amway Grand Plaza Hotel
The Moonrays, Rockford Brewing Company, Rockford
Dale Wicks, Tripelroot, Zeeland
Luke Winslow-King, Park Theatre, Holland
Project 90s, Itty Bitty Bar, Holland
Delilah DeWylde, Hops at 84 East, Holland
Jack Adams (of St. Joe Jack), Our Brewing, Holland
Tim Johnson & Co., Porto Bello, Grand Haven
In The Blue, 18th Amendment, Muskegon
Bri Baron, Smash Wine Bar & Bistro, Muskegon
Melophobix/Act Casual, Unruly Brewing Co., Muskegon
Hannah Laine & Justin Avdek, Pigeon Hill Brewing Co., Muskegon
Funkle Jesse: 8th Annual Barrel Aged Birthday Bash, The Mitten Bar, Ludington
Gabrial James, Hilliard's Corner Lounge, Wayland
Kevin Schaffer/Ani, Gun Lake Casino, Wayland
Kitty Wampus, Lucky's Roadhouse, Wayland
Plain Jayne, The Dock at Bayview, Gull Lake
Mungion/Lazara, Bell's Eccentric Cafe, Kalamazoo
Rain (The Beatles tribute): The Best of Abbey Road, Miller Auditorium, Kalamazoo
DC-90, The Union Cabaret & Grille, Kalamazoo
Ziffy & the Bitches, Old Dog Tavern, Kalamazoo
Kit LeBlanc & Bob DeYoung, Potters Lounge, Four Points Sheraton, Kalamazoo
La Maouinaria Nortena, Riviera Maya Bar, Portage
Dave Cleveland, Amore's Ristorante, Paw Paw
Schlitz Creek: Grand Opening Celebration, Paw Paw Brewing Company
Elsie Binks/Dentenia, The Music Factory, Battle Creek
Allie Garland, JB's Whiskey Old Style Grill, Springfield
Chris Jones & The Night Drivers/Ben Benedict, Acorn Theater, Three Oaks
Hen House Prowlers, The Livery, Benton Harbor
SMG All Stars, Czar's 505, St. Joseph
Eliza Thorp (album release), 103 E. Sheridan St., Petoskey
Saturday, April 6
Kenny Chesney, Van Andel Arena
Union Guns: B93 Kenny Chesney Pre-Party (3:30 p.m.), 20 Monroe Live
Supervana (Nirvana tribute)/Rage On (Rage Against The Machine tribute), 20 Monroe Live
Public Access/Wing Vilma, Founders Brewing Company
Hi-ker/Fade/Rafting/Silent Spirit: Synth Night Vol. 2, The Pyramid Scheme
Soja/Passafire/Iya Terra, The Intersection
Cherry Pools/tillie, The Stache @ The Intersection
Natchez Trace, One Trick Pony
Hi-ker/Fade/Rafting/Silent Spring: Synth Night Vol. 2, The Pyramid Scheme
Starfarm, Billy's Lounge
Hurry Home/Inner Itch/Run Silent/The Fabulous Vans (benefit for Unlimited Alternatives, mental health/substance use disorder drop in center), Mulligan's Pub
Petty Divine/eRiS/Danica Jane Richards/Star Buxom/Amira Spade/Monstera: Millennium Hits (Mental Health Foundation fundraiser), Tip Top Deluxe Bar & Grill
Secret Recipe/MeSo/Angelic Root/sesh, Creston Brewery
James Reeser & the Backseat Drivers, Garage Bar & Grill
Brian Randall Band: Kenny Chesney Pre-party (5 p.m.)/Avon Bomb (9:30 p.m.), H.O.M.E. at The B.O.B.
Sweet J, Bobarino's Pizzeria, The B.O.B.
Insane Theatre, River City Saloon
Death Abides/From Blue to Grey/Kill Tomorrow, 741
Silverstiles, Rocky's Bar & Grill
Stolen Horses, Back Forty Saloon
Mike Frost, JW Marriott
Entourage, Rendezvous @ Amway Grand Plaza
Dave Slivinski (2 p.m.)/Aaron Dussing Duo (4:30 p.m.)/Jimmie Stagger Blues (7 p.m.): Starkbierfest!, Cedar Springs Brewing Co., Cedar Springs
Carmichael Quinn, Nick Fink's, Comstock Park
Cheryl Wolfram, Bier Distillery, Belmont
John Shea, Noto's Old World, Cascade
Biomassive, Mustang Junction, Edmore
Persistent Flashback Disorder, Ridge Cider Co., Grant
The 6-Pak, American Legion Neal A. Fonger Post 179, Grandville
Lazy Genius, Rockford Brewing Company, Rockford
Sonimatic, Rogue River Tavern, Rockford
POSTPONED TO APRIL 13 Lighting Matches, Cellar Brewing Co., Sparta
Snail Mail/Bad Bad Hats, Hope College Concert Series, Dimnent Chapel, Holland
Perfect Storm, Itty Bitty Bar, Holland
Stereolithic, Waverly Stone Gastropub, Holland
Crouse/Fritjsofen Combined Concert, Jack H. Miller Center for Musical Arts, Hope College, Holland
Drew Behringer, Black Sheep Baa & Grill, Holland
Joe Marciniek, Big Lake Brewing, Holland
Chris Brubeck's Triple Play, Saugatuck Center for the Arts, Saugatuck
Fool House, Unruly Brewing, Muskegon
Project 90, Wayland Hotel, Wayland (April 6-7)
Sweebe Nation, McDuff's Bar & Grille, Wayland
Ani/Blammo, Gun Lake Casino, Wayland
Kitty Wampus, Lucky's Roadhouse, Wayland
Tony Fields, The Arpeggio, Otsego
Somebody's Friends, The Dock at Bayview, Gull Lake
Trout Steak Revival, Bell's Eccentric Cafe, Kalamazoo
Duffield-Caron Project (5 p.m.)/Klashing Black/Ghost Bunnies/Vince Dynamic, Old Dog Tavern, Kalamazoo
The Music of Carter Pann, Dalton Center Recital Hall, Western Michigan University, Kalamazoo
Monte Pride & Lillie Talmers, Potters Lounge, Four Points Sheraton, Kalamazoo
Smokey Robinson, Firekeepers Casino, Battle Creek
Electric Jug Band: Grand Opening Celebration, Paw Paw Brewing Company
Kashmir (Led Zeppelin tribute), Acorn Theater, Three Oaks
Stars Of The Sixties, The Mendel Center at Lake Michigan College, Benton Harbor
Afro Zuma, The Livery, Benton Harbor
Kari Holmes, Czar's 505, St. Joseph
Fourth Coast Ensemble, Shoreline Music Society, Ramsdell Theatre, Manistee
Aaron Lewis, Little River Casino, Manistee
Girls Rock, Ludington Area Center for the Arts, Ludington
Conrad Shock + The Noise, Malleable Brewing Co., Albion
Sunday, April 7
Kenny Chesney, Van Andel Arena
Joe Shields/Cole Hansen: Songteller Sessions, Creston Brewery
The Bitters/North 131/Fruit Of The Womb, Tip Top Deluxe Bar & Grill
Patti Garvey & Friends, Sunday Classical Series, Grand Rapids Art Museum
Third Coast Gypsy Jazz, The Old Goat
Greg Miller (10 a.m.), JW Marriott
River North Jazz (11 a.m.), The Old Goat
The River Rogues Jazz Band (2 p.m.), Harmony Hall
Grand Rapids Jazz Orchestra, Founders Brewing Company
Randy Marsh/Nick Calandro/Bill Heid (7 p.m.), SpeakEZ Lounge
Jack Leaver (noon), Cedar Springs Brewing Co., Cedar Springs
Joe Kidd & Sheila Burke, Bob's Big Barn Jamboree, Lake Odessa
Jake Allen, Salt Of The Earth, Fennville
Pete Schumann, Hilliard's Corner Lounge, Wayland
Project 90, Wayland Hotel, Wayland
The Skeletones, Gun Lake Casino, Wayland
Seventh Son/Blues Jam, Old Dog Tavern, Kalamazoo
The Outliers/Laurentian Tides/Kill Tomorrow/Guard Rail/Age of Aletheia/Low Graves: Lillionna Strong Benefit Concert, The Music Factory, Battle Creek
Beth Oeseburg, violin, Acorn Theater, Three Oaks
ON THE HORIZON
Monday, April 8
Static Apparatus, Tip Top Deluxe Bar & Grill
John Shea, The Republic
In The Blue, Jazz & Gin @ Long Road Distillers
Wind Ensemble/Faculty and Student Collaborative Ensemble, Jack H. Miller Center for Musical Arts, Hope College, Holland
Tom Duffield (5 p.m.), Old Dog Tavern, Kalamazoo
Alex Mendenall, Malleable Brewing Co., Albion
Tuesday, April 9
Telekinesis/Sontalk, The Pyramid Scheme
Knocked Loose/The Acacia Strain/Harm's Way/Sanction/Higher Power, Elevation @ The Intersection
The New Standard, The Grand Bar, Grand Haven
Jazz Arts Collective/Jazz Organ Trio, Jack H. Miller Center for Musical Arts, Hope College, Holland
Damn Handsome Devil Devon Yeider & Friends, The Union Cabaret & Grille, Kalamazoo
John Mellencamp, Miller Auditorium, Kalamazoo
University Jazz Lab Band, Dalton Center Recital Hall, Western Michigan University, Kalamazoo
Wednesday, April 10
Tesla/Tom Fuller Band, 20 Monroe Live
Morgan Foster, Local Spins Wednesday at SpeakEZ Lounge
Da Baby/Stunna4Vegas/Blacc Zacc, The Stache @ The Intersection
Luxotica Lounge Cabaret, The Pyramid Scheme
River North Jazz, The Old Goat
Tom Hagen Trio featuring Rick Reuther, Noto's Old World, Cascade
The Carl Webb Band, Cedar Springs Brewing Co., Cedar Springs
Sightlines Duo, Arts At Noon, Cook-DeWitt Center, Grand Valley State University Allendale Campus
Ivan Akansiima, Mizu Sushi, Holland
JGJ, Gun Lake Casino, Wayland
WMU Jazz Students, The Union Cabaret & Grille, Kalamazoo
The Krelboynes/Team Two/Charles The Osprey, Shakespeare's Lower Level, Kalamazoo
Bullock Performance Institute: Martha Councell-Vargas, flute, Dalton Center Recital Hall, Western Michigan University, Kalamazoo
Thursday, April 11
Asleep At The Wheel, St. Cecilia Music Society
Tauk/Melophobix, Elevation @ The Intersection
Hands Like Houses, The Stache @ The Intersection
Head For the Hills, Founders Brewing Company
Olivia Mainville, One Trick Pony
Igor and the Red Elvises, Tip Top Deluxe Bar & Grill
The March Divide/Bear-A-Tones/Ryne EXP, Mulligan's Pub
David Slivinski & Ruidi Tegethoff (4 p.m.), The Old Goat
Upcoast Kin, The Score
After Ours, 7 Monks Taproom
Slumpgang777/MotorKam/Shamar Alef/Samil, Mexicains Sans Frontieres
Nordy, Rockford Brewing Company, Rockford
Nate Holley, Itty Bitty Bar, Holland
My Thin Place, Sandy Point Beach House, West Olive
Andy Frisinger, Grand Armory Brewing, Grand Haven
Peter Mulvey, Seven Steps Up, Spring Lake
Front & Center, Gun Lake Casino, Wayland
Luke Winslow-King, Griswold Auditorium, Allegan
Luxotica Lounge Cabaret, Papa Pete's, Kalamazoo
Celtic Woman, The Mendel Center at Lake Michigan College, Benton Harbor
Friday, April 12
Guster/Saintseneca, The Intersection
Freddie Gibbs, The Stache @ The Intersection
The Hacky Turtles/King Crabapple/Lady Ace Boogie/Les Creatif, The Pyramid Scheme
Left Lane Cruiser, Tip Top Deluxe Bar & Grill
Brena, H.O.M.E. at The B.O.B.
Pleasure Towne, Bobarino's @ The B.O.B.
The Hacky Turtles/King Crabapple/Lady Ace Boogie/Les Creatif, The Pyramid Scheme
Macy Krew, Garage Bar & Grill
Grand Rapids Symphony, "Mahler's Symphony No. 3," DeVos Performance Hall (Apr. 12-13)
Grand Rapids Community College Recording Technology Project Showcase, Albert P. Smith Music Center, Linn Maxwell Keller Recital Hall
Funkwagon/Sherman Gepherd/Skyking, Mulligan's Pub
Rip VanRipper/Varaha/Blisshead/Them Teeth, 741
John Shea, Rendezvous @ Amway Grand Plaza Hotel
Mary Rademacher Reed Trio, JW Marriott
Kristen Kuiper, Lake Michigan Sports Bar, Walker
Band 131, Woody's Press Box, Wyoming
Cheap Dates, Itty Bitty Bar, Holland
Greg Nagy, Park Theatre, Holland
Appalachian String Band, Waverly Stone Gastropub, Holland
Gabrial James, Tripelroot, Zeeland
Brad & Jordan (of Vinylicious), Our Brewing, Holland
JMM Jazz, Porto Bello, Grand Haven
Brother Oliver, Grand Armory Brewing, Grand Haven
Swinging Stem Cells, The Alley Door Club, Frauenthal Center, Muskegon
Entourage, 18th Amendment Spirits Co., Muskegon
Mike Furbush, Smash Wine Bar & Bistro, Muskegon
The Loose Nukes/Trigger Finger/Jetts, Unruly Brewing Co., Muskegon
Grayson Barton, Hilliard's Corner Lounge, Wayland
Off The Ledge, McDuff's Bar & Grille, Wayland
Steffan Copenhaver/PS Dump Your Boyfriend, Gun Lake Casino, Wayland
Minor Element/Earth Radio/Lushh/NIIKA, Bell's Eccentric Cafe, Kalamazoo
Kalamazoo Symphony Pops, "Women Rock," Miller Auditorium, Kalamazoo
Tanya Tucker & Curtis Braly, Kalamazoo State Theatre, Kalamazoo
Missin' Peace, Final Gravity Brewing, Kalamazoo
The Stick Arounds/Fire Its Sirius/Super Tan, Shakespeare's Lower Level, Kalamazoo
Dede & the Dream, Old Dog Tavern, Kalamazoo
Hed PE/Beyond Threshhold, The Music Factory, Battle Creek
Allie Garland, JB's Whiskey Old Style Grill, Springfield
Damian McGinty, Acorn Theater, Three Oaks
The Backups, Box Factory for the Arts. St. Joseph
Tongue Tied, Czar's 505, St. Joseph
Pert Near Sandstone/Them Coulee Boys, The Livery, Benton Harbor
Saturday, April 13
Joy Williams (of The Civil Wars)/Anthony Da Costa, Covenant Fine Arts Center Auditorium, Calvin College
Robin Trower, 20 Monroe Live
The Word Alive, The Stache @ The Intersection
We Came As Romans/Crown The Empire/ERRA/Shvpes, The Intersection
Jake's Music Festival (JDRF benefit), Elevation @ The Intersection
SOLD OUT La Dispute/Gouge Away/Slow Mass, The Pyramid Scheme
Rawhide Johnson, One Trick Pony
Big Boss Band/Crossroad Blues/Studebaker John: Local Blues Matters (benefit for blues on WGVU), Billy's Lounge
Dalmation Stone, Tip Top Deluxe Bar & Grill
The Nth Power, Founders Brewing Company
Dale Wicks, Garage Bar & Grill
Withhold The Blood/Pain Devine/Dead Weight, Mulligan's Pub
Grand Rapids Symphony, "Mahler's Symphony No. 3," DeVos Performance Hall (Apr. 12-13)
Decades, River City Saloon
Cody Boggs, Back Forty Saloon
Feel Good, H.O.M.E. at The B.O.B.
The Everyday Losers, 741
Grassland/The Fabulous Vans/Pretoria/Run Silent/Bin-jara, Quinn & Tuite's Irish Pub
Third Coast Gypsy Jazz, The Old Goat
Neil Gordon/Steve Talaga/Larry Ochiltree, JW Marriott
Mary Rademacher/Mike Frost/Mike Hyde, Rendezvous @ Amway Grand Plaza
Heather Bartman, Bier Distillery, Belmont
John Shea, Noto's Old World, Cascade
The Fast Hands Band, Rockford Brewing Company, Rockford
Trilogy, Rogue River Tavern, Rockford
Lighting Matches, Cellar Brewing Co., Sparta
Project 90s, Woody's Press Box, Wyoming
Toby Bresnahan, Ridge Cider Co., Grant
Two Dudes In Flip Flops, Pigeon Hill Brewing Co., Muskegon
Tyler Hilton, Seven Steps Up, Spring Lake
Tim Johnson & Co., Porto Bello, Grand Haven
Nicholas James Thomasma, Grand Armory Brewing, Grand Haven
Lakeshore Big Band, American Legion Hall, Grand Haven
Mo Hotta, Itty Bitty Bar, Holland
John Merchant, Waverly Stone Gastropub, Holland
Brant Satala, Hops at 84 East, Holland
British Racing Green/Rebekah Rhys, Big Lake Brewing, Holland
Kirko Bangz, Park Theatre, Holland
Hope College Community Gospel Choir, Dimnent Memorial Chapel, Hope College, Holland
Carter Lezman, Tripelroot, Zeeland
John Sanger, McDuff's Bar & Grille, Wayland
Azz Izz/PS Dump Your Boyfriend, Gun Lake Casino, Wayland
The Cheap Dates, The Dock at Bayview, Gull Lake
Kevin James, State Theatre, Kalamazoo
BMT&T/Cris Bocanegra, Old Dog Tavern, Kalamazoo
Matt Crowle/David Fiorello/Erin Parker, Franke Center for the Arts, Marshall
Michael McDermott, Acorn Theater, Three Oaks
Sweet Water Warblers, The Livery, Benton Harbor
Mr. Z, Czar's 505, St. Joseph
The Rupple Brothers, Mustang Junction, Edmore
Seth Bernard, Gopherwood Concerts, Elks Lodge, Cadillac
Sunday, April 14
Brit Floyd, DeVos Performance Hall
Tornado Bait/Ernie Clark & the Magnificent Bastards/The Smokin' Dobroleles, Tip Top Deluxe Bar & Grill
Mike Frost & Mike Hyde (10 a.m.), JW Marriott
River North Jazz (11 a.m.), The Old Goat
Randy Marsh & Friends (7 p.m.), SpeakEZ Lounge
Toby Bresnahan (noon), Cedar Springs Brewing Co., Cedar Springs
Charlie Jordan Trio, Waverly Stone Gastropub, Holland
Robin Connell Jazz Trio (2 p.m.), Sunday Afternoon Concert Series, Loutit District Library, Grand Haven
Sweet Water Warblers, Seven Steps Up, Spring Lake
Buffalo Rose, Salt Of The Earth, Fennville
In The Blue/GVSU Jazz Concert, Haas Center for Performing Arts, Grand Valley State University, Allendale
Luke Lenhart, Hilliard's Corner Lounge, Wayland
Asamu Johnson & the Associates of the Blues, Gun Lake Casino, Wayland
Beatles vs. Stones, State Theatre, Kalamazoo
Gouge Away/Slow Mass/Out/The Bookbinder, Shakespeare's Lower Level, Kalamazoo
Copyright 2019, Spins on Music LLC