The September music cruise shifts into full gear with the Fallasburg Arts Festival, Anderson East, John Mark McMillan, Red Legs, Harry Fest, Afro Zuma and a Kathy Lamar birthday celebration.
THE BIG LIST: Sept. 10-16
For an expanded listing of upcoming shows at more than 160 West Michigan venues, check out The REALLY Big List at Local Spins. Have concert listings you think deserve to be spotlighted? Email date, time, ticket prices, location and details to liz@localspins.com.
Support our coverage of
West Michigan's music scene
CHECK OUT THIS WEEK'S OUTDOOR COMMUNITY CONCERTS HERE: Free Community Concerts
MONDAY
GARY CLARK JR.
THINK NO THINK
When:
8 p.m. Monday
Tickets:
$35-$117.59
Where:
20 Monroe Live, Grand Rapids
Warner Brothers recording artist and Texas guitar fave Gary Clark Jr. has played to approving, capacity Grand Rapids audiences before – at Frederik Meijer Gardens & Sculpture Park and at 20 Monroe Live – and he returns to 20 Monroe Live on a U.S tour that will take him later this year to Madison Square Garden in New York (with Eric Clapton) and The Fillmore in San Francisco.
Clark also has a local connection: Bassist Johnny Bradley, who made his mark in West Michigan back in the 1990s performing with the likes of Hank Mowery and Junior Valentine & The All-Stars. Get tickets online at 20monroelive.com.
JOHN MARK MCMILLAN
MIKE MAINS & THE BRANCHES
When:
8 p.m. Monday
Tickets:
$18 ($8 with Calvin I.D.)
Where:
Calvin College Covenant Fine Arts Auditorium, Grand Rapids
Christian alt-rock singer-songwriter John Mark McMillan brings his "Body+Ghost" tour to Grand Rapids, playing Calvin College about a year after releasing his most recent album, 2017's "Mercury & Lightning." Also on the bill is Michigan-based indie-rock band Mike Mains & The Branches and California singer-songwriter Tyscon Motsenbocker.
Get tickets and more details online here.
TUESDAY
THE BALLROOM THIEVES
When: 7:30 p.m. Tuesday
Tickets: $25
Where: Seven Steps Up, Spring Lake
This special Standing-Room Only show at Spring Lake's vibrant listening room stars this Boston "rock band in a folk suit," which has turned heads and opened eyes since The Ballroom Thieves first performed together about eight years ago. Martin Early, Devin Mauch and Calin Peters are touring behind their "Paper Crown" EP which was released earlier this year.
VIP table seating is sold out for this show. Get general admission tickets and more information online at pindropconcerts.com where you can also get the lowdown on Thursday's show starring Americana singer Nora Jane Struthers (making a West Michigan stop after playing the Wheatland Music Festival) and Friday's concert featuring Michigan singer Olivia Millerschin.
WEDNESDAY
LOCAL SPINS WEDNESDAY:
KATHY LAMAR BIRTHDAY CELEBRATION
When:
8 p.m. Wednesday
Admission:
Free
Where:
SpeakEZ Lounge, Grand Rapids
Local Spins Wednesday is proud to present a birthday concert starring beloved Grand Rapids soul, pop and jazz singer Kathy Lamar, an ever-youthful and exuberant vocalist who packed SpeakEZ the last time she played the club. Come wish Kathy a happy, happy birthday and soak up a night of engaging music to boot.
Local Spins Wednesdays are presented by Local Spins, SpeakEZ Lounge, Perrin Brewing Company and WYCE, with Michigan beer specials on tap and free parking in the Sixth Street Park lot a block to the north on Monroe Avenue NW.
THURSDAY
FOR THE FALLEN DREAMS
When:
7 p.m. Thursday
Tickets:
$15 advance, $17 day of show
Where:
The Stache inside The Intersection, Grand Rapids
Lansing metalcore band For the Fallen Dreams is on a tour celebrating the 10th anniversary of its "Changes" album which put the group on the rise, having released five albums since (including "Six," released in February).
Also on the bill for this hard-rocking show: Obey the Brave, I Am, Of Virtue, Hollow Front and Vestigial. Doors open at 6 p.m. for this all-ages show. And The Intersection follows this up with another rocker of a concert at 7:30 p.m. Thursday, this one starring hardcore punk/metalcore act Beartooth from Columbus, Ohio, with Knocked Loose and Sylar also on the bill, $22.50 advance, $25 day of show. Get all the details at sectionlive.com.
AFRO ZUMA
When:
9:30 p.m. Thursday
Admission:
Free
Where:
Founders Brewing Co., Grand Rapids
One of Grand Rapids' favorite world music ensembles, Afro Zuma, returns to Founders Brewing for what promises to be another dance-inspiring, fan-rousing night of Afrobeat music, incorporating traditional rhythms from Brazil, Cuba, Guinea and Nigeria. The 13-piece, award-winning band always brings an upbeat party wherever it plays.
Founders follows this at 9:30 p.m. Saturday ($5) with Chicago Americana/roots rock band Old Shoe. Details at foundersbrewing.com.
MICHIGAN IRISH MUSIC FESTIVAL
When: Thursday-Sunday
Tickets: $50 four-day pass
$5 Thursday, $20 Friday
$25 Saturday, $15 Sunday
Where: Heritage Landing, Muskegon
The Michigan Irish Music Festival is back, featuring Ireland-based favorites Slide, Moya Brennan & Crannua Collective, Cuig and Aofie Scott and a host of highly acclaimed regional and national acts such as Scythian, The Elders, Kittle & Co., The East Pointers, POGEY, Chicago Irish Music All Stars, Seamus Kennedy, The Moxie Strings, The Founding, Crossbow and others.
Get the full schedule and more details online at michiganirish.org. And read more about the festival later this week at Local Spins.
FRIDAY
ANDERSON EAST
When:
8 p.m. Friday
Tickets:
$20 advance, $25 day of show
Where:
Elevation inside The Intersection, Grand Rapids
This show hosted by WYCE (88.1 FM) stars Nashville "Southern soul," Americana and roots rock artist Anderson East, who's on a tour supporting his latest album, "Encore," which peaked at No. 48 on the Billboard 200 chart (and No. 3 on the Folk chart and No. 5 on the Rock chart). His single, "All on My Mind," shot to No. 1 on the U.S. AAA chart last year. Durand Jones and The Indications fill out the bill.
By the way, The Intersection's Stache the same night will feature Cory Henry & The Funk Apostles, $25 advance, $30 day of show. Get more info at sectionlive.com.
GUIDED BY VOICES
When: 9 p.m. Friday
Tickets: $30
Where: The Pyramid Scheme, Grand Rapids
Led by Robert Pollard, Ohio indie-rock band Guided by Voices has a devoted underground following for its lo-fi pop music and has played to full houses in Grand Rapids. The current lineup of the band is touring behind its 25th album, 2018's "Space Gun," and has already announced the release of two more recordings – "Zeppelin Over China" in 2019 and "Street Party" in 2020.
Get tickets, details online at pyramidschemebar.com.
SATURDAY
HARRY FEST 26:
BILL CLEMENTS, BIG BOSS
KAITLIN ROSE, MIDNIGHT THIRST
When: 7 p.m. – 1 a.m. Saturday
Admission: $10
Where: Arcadia Brewing Company, 701 E. Michigan Ave., Kalamazoo
Harry Stout would have turned 26 this year. Since his unfortunate passing as a seventh-grader in 2004, his father Joe Stout has put on an annual festivalto help keep his memory alive and help those less fortunate. This year's gathering, in its first year at Arcadia Brewing Company, will feature area acts Midnight Thirst, Big Boss, Kaitlin Rose and bassist Bill Clements.
All proceeds from this year's festival will benefit Harry's Foundation, a volunteer-driven 501(c)3 non-profit that has donated over $250,000 to youth causes in southwest Michigan since its inception. Proceeds this year will benefit Big Brothers/Big Sisters, Wes Leonard's Heart team, First Day Shoes and scholarships for Plainwell and Otsego students. Tickets will be available at the door and can be purchased online here.
DINOSAUR JR.
When:
8 p.m. Saturday
Tickets:
$20 advance, $25 day of show
Where:
Elevation inside The Intersection, Grand Rapids
Alt-rock/indie-rock heroes Dinosaur Jr., led by guitarist-singer J Mascis, has achieved somewhat legendary status after first making a splash in the 1980s, especially with 1987's "You're Living All Over Me" and 1988's "Bug." The group's certainly has influenced a host of other bands with its distortion/feedback-hued sound. Doors open at 7 p.m. Saturday for this all-ages show. (Originally, Dinosaur Jr. was supporting Mastodon on a tour stop at 20 Monroe Live, but Mastodon had to cancel the tour due to a "critical situation" involving a member of the Mastodon family.)
The same night, The Intersection hosts two other shows: Escape the Fate, Slaves, Famous Last Words, Picturesque and Set to Stun playing The Stache at 7 p.m. ($17 advance, $20 day of show), and the Dance Yourself Safe electronic music benefit for sexual assault awareness in The Mint with DJ Deuce, P_NK, EDM Journey, Pause, Reptahr, Sammy Polaroid and Tyler Knighton at 8 p.m. ($5).

RED LEGS ALBUM-RELEASE
When: 8 p.m. Saturday
Tickets: $10 advance, $12 day of show
Where: The Pyramid Scheme, Grand Rapids
Grand Rapids rock/alt-pop band Red Legs is getting set to release its new studio album, "Animal Bones," with this show celebrating the recording in a live performance, along with sets by Talk Radio and Modern Adventures. The band id fronted by singer-guitarist Logan Bailey.
Get details and tickets online at pyramidschemebar.com.
FALLASBURG ARTS FESTIVAL
When: Saturday-Sunday
Admission: Free
Where: Fallasburg Park, 1124 Fallasburg Road, Lowell
It's a half-century-long tradition: The Fallasburg Arts Festival is being held for the 50th year at Fallasburg Park outside Lowell, with 100 booths featuring fine art and crafts plus food, children's activities, craft demonstrations and, of course, live music on an outdoor stage. It's a family-friendly, must-attend event and some 25,000 people will prove that.
This year's regional musical entertainment kicks off at 10:15 a.m. Saturday with The Bruce Matthews Band, followed by Paddy's Cure, Fauxgrass, Hawks & Owls and Josh Rose & The Founding Fathers. On Sunday, the music being at 10:15 a.m. with Lighting Matches, followed by Steam Powered Bluegrass, The Cheater B's and The Adams Family. Get more details and directions online here.
SUNDAY
MAT KEARNEY
When:
7:30 p.m. Sunday
Tickets:
$28.50 advance
Where:
The Intersection, Grand Rapids
Indie-folk/rock singer-songwriter Mat Kearney is in the midst of a U.S. tour behind his latest album, "Crazytalk," which was released in May. The album rose to No. 60 on the Billboard 200 chart (and No. 8 on the Digital chart), spawning the singles, "Kings & Queens," "Face to Face" and "Memorized." The Oregon native and Nashville-based artist brings along special guest, Atlas Genius.
Get details and tickets online at sectionlive.com, where you can also get info about the Kacy & Clayton show taking place in The Mint at 7 p.m. the same night ($10 advance, $12 day of show).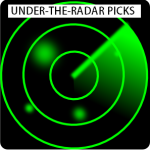 UNDER-THE-RADAR PICKS
Kate and Emilee playing Grand Armory Brewing in Grand Haven, 8 p.m. Wednesday, free – Kate Pillsbury and Emilee Petersmark of The Crane Wives return to the cozy confines of Grand Armory for an evening of bracing harmonies and insightful songs.
Keep Flying, Jesse Ray & The Carolina Catfish and Elroy Meltzer playing 741 on Leonard Street NW in Grand Rapids, 10 p.m., free – It's a night of eclectic West Michigan rock courtesy of Keep Flying (punk rock), Jesse Ray & The Carolina Catfish (raw blues, rockabilly) and Elroy Meltzer (quirky folk-rock).
Great Scott playing the final Rock, Roar & Pour event of the summer at John Ball Zoo, 1300 W. Fulton St. in Grand Rapids, 5:30 p.m. Thursday, $20 – Cover band Great Scott provides the entertainment for this 21-and-older event at the zoo, with beer, wine and cider for purchase, food, animal encounters and more. Get details online here.
Miki Fiki and Hannah Laine playing the Tip Top Deluxe Bar & Grill in Grand Rapids, 7 p.m. Thursday, fre
e – Interesting show, indeed, with Nashville-based alt-pop band Miki Fiki making its Grand Rapids debut, with West Michigan singer Hannah Laine also on the bill.
Nora Jane Struthers playing Seven Steps Up in Spring Lake, 7:30 p.m. Thursday, $25-$35 – NPR Music has described singer Nora Jane Struthers as part of "the new wave of Americana artists." Struthers is releasing a new album, "Champion," on Oct. 13. Get tickets online at pindropconcerts.com, where you can also get info about Friday's show featuring Olivia Millerschin.
Dar Williams playing Bell's Brewery Eccentric Café, 8 p.m. Thursday, $30 advance, $35 day of show – This special concert starring iconic folk-pop singer-songwriter Dar Williams comes as the award-winning East Coast artist kicks off another leg of a U.S. tour.
Slim Cessna's Auto Club playing Tip Top Deluxe Bar & Grill in Grand Rapids, 9 p.m. Friday, $10 – Denver alt-country/experimental rock band Slim Cessna's Auto Club is back on the road, playing a couple of Michigan shows, including this one at the Tip Top and a Thursday show at Mac's Bar in Lansing. Riverside Shivers and Jason Dawdy are also on the bill for this Friday concert. Details here. (Michigan "bayou folk" band Barbarossa returns to Tip Top at 9 p.m. Saturday.)
Octoberfest at Bell's Brewery Eccentric Café in Kalamazoo, noon Saturday, free – Bell's Brewery hosts its annual Octoberfest celebration with German food and Octoberbest beer – and of course, live music. The entertainment starts at noon with performances by Ein Prosit and progressive jazz band Minor Element. Doors open at 11 a.m.
Mid-Life Crisis playing One Trick Pony in Grand Rapids, 8 p.m. Saturday, free – Grand Rapids classic rock faves Mid-Life Crisis return to one of their favorite haunts, playing One Trick Pony. Call 235-7669 for reservations.
Union Guns playing Back Forty Saloon in Grand Rapids, 9 p.m. Saturday, free – West Michigan country band Union Guns gets the party started once again at Back Forty Saloon.
Randissimo's Sunday Night Jazz at SpeakEZ Lounge, 7 p.m. Sunday, free – Jazz drummer Randy Marsh has created a special vibe with lots of special guests a night of jazz jams deluxe.
MICHIGAN FESTIVALS THIS WEEK
Sept. 13-15
Michigan Irish Music Festival
Heritage Landing, Muskegon
https://michiganirish.org/
Sept. 14-15
Prime Music Festival
Adado Riverfront Park, Lansing
https://www.primemusicfest.com/
Sept. 14-16
Future Dream Festival
South Haven
https://www.facebook.com/events/1400563646718146/
Sept. 15-16
Fallasburg Arts Festival
Fallasburg Park, Lowell
https://www.lowellartsmi.org/fallasburg-arts-festival

THE REALLY BIG LIST OF CONCERTS, PLUS SHOWS ON THE HORIZON Monday, Sept. 10
Gary Clark Jr./Think No Think, 20 Monroe Live
John Shea, Rockwell Republic
John Mark McMillan, Covenant Fine Arts Center, Calvin College
Jaded, The Score Restaurant & Sports Bar
In The Blue Jazz Ensemble, Jazz & Gin Mondays, Long Road Distillers
JMM Jazz, Big Lake Brewing, Holland
Jazz Jam, What Not Inn, Fennville
Stonecutters/Cavalcade/Dead Eyes Always Dreaming/Drink Their Blood, Shakespeare's Pub Lower Level, Kalamazoo

Tuesday, Sept. 11
Buddy Twist, The Score Restaurant & Sports Bar
Take Three Jazz Ensemble, Grand Theatre Bar, Grand Haven
The Ballroom Thieves, Seven Steps Up, Spring Lake
Mile Talbot, Gun Lake Casino, Wayland
Tuesday Night Jazz Jam, Rupert's Brew House, Kalamazoo

Wednesday, Sept. 12
Kathy Lamar Birthday Celebration: Local Spins Wednesday, SpeakEZ Lounge
Everything Is Terrible!, The Pyramid Scheme
River North Jazz, The Old Goat
Oregon Dreamchild, The Score Restaurant & Sports Bar
Keep Flying/Jesse Ray & the Carolina Catfish/Elroy Meltzer, 741
Mobina Galore/The Quirk/Bong Mountain, Fulton Street Pub
Tom Hagen Trio featuring Rick Reuther, Noto's Old World Italian Restaurant, Cascade
Versus (unplugged), Cedar Springs Brewing Co., Cedar Springs
Mirror Visions Ensemble, Arts At Noon, Cook-DeWitt Center, Grand Valley State University, Allendale
Ivan Akansiima, Mizu Sushi, Holland
Choro das 3 (Brazilian instrumental band featuring three women and their father), Jack H. Miller Center for Musical Arts, Hope College, Holland
Kate & Emilee (of The Crane Wives), Grand Armory Brewing, Grand Haven
Everett Domeier, Gun Lake Casino, Wayland

Thursday, Sept. 13
Great Scott, Rock, Roar and Pour, John Ball Zoo
King Buffalo/BoneHawk, The Pyramid Scheme
For The Fallen Dreams/Obey The Brave/IAM/Of Virtue/Hollow Front/Vestigial, The Intersection
Pretoria/Anonymous Phone Call/Chris Gill, Mulligan's Pub
The Weatherheads, One Trick Pony
Afro Zuma, Founders Brewing Company
Miki Fiki/Hannah Laine, Tip Top Deluxe Bar & Grill
JMM Jazz, Noto's Old World Italian Restaurant, Cascade
Laura Bennett/Mark Kahny/Mark Weymouth, New Holland Brewing's The Knickerbocker
Cheap Dates, The Score Restaurant & Sports Bar
Thomas Gun/Dan On Rats/Pancho Villa's Skull, 741
Gabriel Lundy, Riverside Grille, Rockford
Jim Spalink, Rockford Brewing Co., Rockford
Nora Jane Struthers, Seven Steps Up, Spring Lake
My Thin Place, Sandy Point Beach House, West Olive
Rich Burkholder, The Kirby House, Grand Haven
Sean Copenhaver, Gun Lake Casino, Wayland
Dar Williams/Lucy Roche, Bell's Eccentric Cafe Back Room, Kalamazoo
Henry Rensch & the HR Department, Rupert's Brew House, Kalamazoo

Friday, Sept. 14
Sixteen Candles, 20 Monroe Live
Bear Tooth/Knocked Loose/Sylar, The Intersection
Anderson East/Durand Jones & The Indications, Elevation @ The Intersection
Cory Henry & The Funk Apostles, The Stache inside The Intersection
Guided By Voices, The Pyramid Scheme
High Pilot/Tallon Weatherby Band/SinhaveN, Mulligan's Pub
Trilogy, Billy's Lounge
The Blue Pines, Creston Brewery
Slim Cessna's Auto Club/The Riverside Shivers/Jason Dawdy, Tip Top Deluxe Bar & Grill
High Pilot/Tallon Weatherby Band/SinhaveN, Mulligan's Pub
Trilogy, Billy's Lounge
John Shea, JW Marriott
Fled Five, River City Saloon
Drop 35, H.O.M.E. At The B.O.B.
Project 90, Log Cabin Cocktail Lounge
Acoustic Waves. CitySen Lounge @ CityFlats Hotel
Peat In The Creel, Flanagan's Irish Pub
John Shea, JW Marriott
Mary Rademacher Reed, Rendezvous Lounge @ Amway Grand Plaza Hotel
Cavalcade/Pan/Konrad Twitty Band/Charles The Osprey, 741
Union Guns, Back Forty Saloon
Pleasure Towne, The Score Restaurant & Sports Bar
Jaded, Grand Woods Lounge
Sweet J, Firerock Grille, Caledonia
Kathy Lamar Trio, Noto's Old World Italian Restaurant, Cascade
Hattrick, Woody's Press Box, Wyoming (Sept. 14-15)
Olivia Millerschin, Seven Steps Up, Spring Lake
Deep Greens & Blues, Unruly Brewing Co., Muskegon
Jake Stevens/Feel Good, Gun Lake Casino, Wayland
Medusa, Lucky's Roadhouse, Wayland
Ken Yates/Brian Dunne, Acorn Theater, Three Oaks
Jesse Ray & the Carolina Catfish, Trail Point Brewing, Allendale
Edge of Midnight, Itty Bitty Bar, Holland
Trixy Tang, New Holland Brewing's Pub On 8th, Holland
Patty PerShayla, Our Brewing, Holland
Andreas Kapsalis, Jack H. Miller Center for Musical Arts, Hope College, Holland
Core Ensemble, "Tres Vidas," DeWitt Center, Hope College, Holland
Sean McDaniel, Barrel Room @ Saugatuck Brewing Co., Douglas
Justin Wierenga: Summer Concert Series, Hopcat, Kalamazoo
Ravel & Berlioz, Miller Auditorium, Kalamazoo Symphony, Kalamazoo
May Erlewine/Max Lockwood, Old Dog Tavern, Kalamazoo
Allie Garland and Awesome Sauce, JB's Whiskey Creek, Battle Creek
Dane Cook, Firekeepers Casino, Battle Creek
Nora Jane Struthers & The Party Line, The Livery, St. Joseph
Todd Rungren, Silver Creek Event Center, Four Winds Casino, New Buffalo

Saturday, Sept. 15
CANCELLED Mastodon/Dinosaur Jr./Netherlands, 20 Monroe Live
Escape The Fate/Slaves/Famous Last Words/Picturesque/Set To Stun, The Stache @ The Intersection
Red Legs (album release)/Talk Radio/Modern Adventures, The Pyramid Scheme
Mid-Life Crisis, One Trick Pony
Azz Izz Band, Billy's Lounge
Tiny Tree/Brutes/Fire Kitten, Mulligan's Pub
Old Shoe, Founders Brewing Company
The Barbarossa Brothers, Tip Top Deluxe Bar & Grill
Take Three Jazz Trio (10 a.m.), JW Marriott
John Shea, JW Marriott
Mary Rademacher Reed, Rendezvous Lounge @ Amway Grand Plaza Hotel
Project 90, River City Saloon
Union Guns, Back Forty Saloon
Avon Bomb, The Score Restaurant & Sports Bar
Grand Rapids Community College Music Department Alumni Recital: Carrie Brannan, cello/Kenneth Boss, collaborative pianist, Albert P. Smith Music Center, Linn Maxwell Keller Recital Hall
Devious Ones/The Drop Offs/Fisted Sisters, 741
Weekend Mixtape, H.O.M.E. At The B.O.B.
Messin' Around Band, Castle Brewing, Greenville
Paddy's Cure: Fallasburg Festival, Fallasburg Park, Lowell
Joe Max & the Loco-Motives, Rockford Brewing Co., Rockford
Hattrick, Woody's Press Box, Wyoming (Sept. 14-15)
Black Sea Burial/Hairmania, JB's Whiskey Creek, Springfield
Dean Allrick, What Not Inn, Fennville
Jake Stevens, The Pub @ Saugatuck Brewing Co., Douglas
Rock Shop, Itty Bitty Bar, Holland
Chris Wiser, (10 a.m.), Farmers' Market, Grand Haven
Brant Satala, Grand Armory Brewing, Grand Haven
The Mike Frost Project, 18th Amendment Spirits Co., Muskegon
Alex Mays/Blammo, Gun Lake Casino, Wayland
The Dacia Bridges Project: Summer Concert Series, Hopcat, Kalamazoo
Midnight Thirst/Bill Clements/Big Boss Band: HarryFest (fund-raiser for youth programs), Arcadia Brewing, Kalamazoo
Of Flesh & Iron/Pan/Augres/Desiring Dead Flesh, Shakespeare's Lower Level, Kalamazoo
Ein Prosit/Minor Element: Octoberfest, Bell's Eccentric Cafe, Kalamazoo
Jordan Hamilton & Eli Kahn, Final Gravity Brewing Co., Kalamazoo
HairMania, JB's Whiskey Old Style Grill, Springfield
One More Night: The Phil Collins Experience, Silver Creek Event Center, Four Winds Casino, New Buffalo
Dennis Caravello/Steadfast Band: Jammin' In The Vineyard, Round Barn Winery, Distillery & Brewery, Baroda
Jimmy Hazard, Ridge Cider Co., Grant
Charlie Albright, Howard Performing Arts Center, Andrews University, Berrien Springs

Sunday, Sept. 16
Queen Extravaganza (Queen tribute), 20 Monroe Live
Matt Kearney/Atlas Genius, The Intersection
Kacy & Clayton, The Mint under The Intersection
Randy Marsh & Friends, SpeakEZ Lounge
Desiring Dead Flesh, Tip Top Deluxe Bar & Grill
Waxahatchee/Night Shop/Anna St. Louis, Wealthy Theatre
Mike Frost & Mike Hyde, Sunday Brunch, JW Marriott
River North Jazz (11 a.m.), The Old Goat
River Rogues (2 p.m.), Harmony Hall
Oxymorons, The Score Restaurant & Sports Bar
Waxahatchee (Katie Crutchfield), Wealthy Theatre
Jack Leaver (noon), Cedar Springs Brewing Company, Cedar Springs
Tony Furtado, Seven Steps Up, Spring Lake
Kari Lynch, C3, Grand Haven Community Center, Grand Haven
Nicholas James Thomasma, Salt Of The Earth, Fennville
Caleb Stampfler, Hilliards Corner Lounge, Wayland
The Goddamn Gallows/Tomb Of Teeth/Darling Young and the So Beautifuls, Shakespeare's Pub Lower Level, Kalamazoo
Luca Burrato, Gilmore Rising Stars Series, Wellspring Theater, Kalamazoo
Mark Grzelak/Makena Hartlin: Jammin' In The Vineyard, Round Barn Winery, Distillery & Brewery, Baroda
ON THE HORIZON
Monday, Sept. 17
Blink-182/State Champs, 20 Monroe Live
Decades, The Score Restaurant & Sports Bar
In The Blue Jazz Ensemble, Jazz & Gin Mondays, Long Road Distillers
Mark Kahny Band, West Michigan Jazz Society, The Old Goat
Tesla Quartet, Tchaikovsky's "Souvenir de Florence"/Julianne Vanden Wyngaard, carrillonneur, Grand Valley State University, Allendale
GVSU New Music Ensemble (12:30 p.m.), Grace Episcopal Church, Holland
JMM Jazz, Big Lake Brewing, Holland
Joe Laureano, Gun Lake Casino, Wayland

Tuesday, Sept. 18
Matt & Kim/Michael Christmas, 20 Monroe Live
Flint Eastwood/Tunde Olaniran/Fade, The Pyramid Scheme
Three's A Crowd, The Score Restaurant & Sports Bar
Take Three Jazz Ensemble, Grand Theatre Bar, Grand Haven
Truth In Jazz Orchestra, Watermark 920, Muskegon
Jack Leaver, Gun Lake Casino, Wayland
Tuesday Night Jazz Jam, Rupert's Brew House, Kalamazoo

Wednesday, Sept. 19
KJ & the Good Time Family Band/The United Everywhere, Local Spins Wednesday, SpeakEZ Lounge
Bully/reggie, The Pyramid Scheme
Strumble Head, The Score Restaurant & Sports Bar
River North Jazz, The Old Goat
Tom Hagen Trio featuring Rick Reuther, Noto's Old World Italian Restaurant, Cascade
Vincent Hayes, Cedar Springs Brewing Company, Cedar Springs
Heather Maloney, Seven Steps Up, Spring Lake
Ivan Akansiima, Mizu Shushi, Holland
Jim Shaneberger, Gun Lake Casino, Wayland

Thursday, Sept. 20
Nicholas James Thomsma and The Bandwagon/Deerfield Run, Founders Brewing Co.
Riot Ten/Krimer/Carbin, Elevation under The Intersection
Carter Winter, The Stache inside The Intersection
Theordore Janga/Superdre/Bacha/Baby Glow!/Bright Light: fundraiser for Janga, The Pyramid Scheme
Fauxgrass, One Trick Pony
Brena, The Score Restaurant & Sports Bar
Mike Frost Trio, Linear Restaurant
Laura Bennett/Mark Kahny/Mark Weymouth, Zepplin Lounge @ New Holland Brewing's The Knickerbocker
JMM Jazz, Noto's Old World Italian Restaurant, Cascade
The Jukejoint Handmedowns, Riverside Grille, Rockford
Antje Duvekot, Seven Steps Up, Spring Lake
Rich Burkholder, The Kirby House, Grand Haven
Wally Michaels & Tony Reynolds, Sandy Point Beach House, West Olive
Cheap Dates, Gun Lake Casino, Wayland
Keller Williams & The Hillbenders: PettyGrass, Bell's Eccentric Cafe, Kalamazoo
Henry Rensch & the HR Department, Rupert's Brew House, Kalamazoo

Friday, Sept. 21
Ben Rector/The Band Camino, 20 Monroe Live
Music For The Masses (Depeche Mode tribute), The Stache inside The Intersection
Eprom/Um/Flats Stanlie/Aegis, Elevation under The Intersection
The Doors Opened (The Doors tribute)/Rick Stone, Tip Top Deluxe Bar & Grill
S.K. Sham/Armani Vice/Gore/Chief, Mulligan's Pub
Orquestra RITMO, Creston Brewery
Grand Rapids Symphony, "Pizzarelli plays the Music of Sir Paul McCartney," DeVos Performance Hall (Sept. 21-23)
PleasureTowne, Billy's Lounge
Jedi Mind Trip, H.O.M.E. At The B.O.B.
Oregon Dreamchild, The Score Restaurant & Sports Bar
John Shea, JW Marriott
Mike Frost Trio, Rendezvous Lounge @ Amway Grand Plaza Hotel
Dirty Rotten Revenge/Kiwi Army, 741
Kristin Kuiper, Lake Michigan Sports Bar
FrankenGarry, Bier Distillery, Belmont
Kathy Lamar Trio, Noto's Old World Italian Restaurant, Cascade
The Strapping Owls, Rockford Brewing Co., Rockford
OTC, Woody's Press Box, Wyoming (Sept. 21-22)
Jesse Ray & the Carolina Catfish, Unruly Brewing Co., Muskegon
Blushing Monk Jazz, 18th Amendment Spirits Co., Muskegon
The Russ Brothers, Grand Armory Brewing, Grand Haven
Plain Jane Glory, Vander Mill Cider, Spring Lake
Jim Shaneberger, Itty Bitty Bar, Holland
Alex Mendenall, Our Brewing, Holland
Bryn Cohn + Artists: Great Performances Series, Hope College, Holland
Vincent Hayes, Tripelroot, Zeeland
Brent Satala, Barrel Room @ Saugatuck Brewing Co., Douglas
Steffan Copenhaver/BBI, Gun Lake Casino, Wayland
Kitty Whampus, Lucky's Roadhouse, Wayland
Johnny Irion, Back Room @ Bell's Eccentric Cafe
Morris Day & The Time/DJ Chuck & The Soul Experience, Kalamazoo State Theatre, Kalamazoo
The Widdler/Pushloop, Papa Pete's, Kalamazoo
Double Strung: Summer Concert Series, Hopcat, Kalamazoo
Hot Mess, JB's Whiskey Creek, Battle Creek
Kimberly Gordon Quartet, Acorn Theater, Three Oaks
Under The Street Lamp, Silver Creek Event Center, Four Winds Casino, New Buffalo
Ginger & Her Baked Goods, Czar's 505, St. Joseph
Il Niege/Erin, Red Sky Stage, Petoskey

Saturday, Sept. 22
MC50/The Detroit Cobras, 20 Monroe Live
Twang Is Dead, Founders Brewing Co.
Still Corners/Foxes In Fiction/Pink Sky, The Pyramid Scheme
Dying Fetus/Incantation/Gatekeeper/Genocide Pact, Elevation under The Intersection
Beats Antique/Balkan Bump/Sepiatonic, The Intersection
Fillmore/Hannah Ellis, The Stache inside The Intersection
That Beatles Thing, One Trick Pony
White Rabbit/Nathan Walton, Tip Top Deluxe Bar & Grill
Grand Rapids Symphony, "Pizzarelli Plays the Music of Sir Paul McCartney," DeVos Performance Hall (Sept. 21-23)
The Soul Syndicate, Billy's Lounge
Mark Sala, CitySen Lounge @ CityFlats Hotel
Trixy Tang, River City Saloon
Mary Rademacher Reed Trio, JW Marriott
Entourage, Rendezous Lounge @ Amway Grand Plaza Hotel
Astro Jackson, Back Forty Saloon
Revibe, The Score Restaurant & Sports Bar
Save Safe/Silence And Solace/Oceans Beneath Us, 741
Weekend Mixtape, H.O.M.E. At The B.O.B.
John & Tamara, Bier Distillery, Belmont
John Shea, Noto's Old World Italian Restaurant, Cascade
Steve Reidz & The Groove, Castle Brewing, Greenville
Yellow Brick Road Dueling Pianos, Cellar Brewing Co., Sparta
OTC, Woody's Press Box, Wyoming (Sept. 21-22)
Dean Allrick, What Not Inn, Fennville
Lynn Thompson, The Pub @ Saugatuck Brewing Co., Douglas
Olivia Mainville & Brandon James, Tripelroot, Zeeland
Leverage, Itty Bitty Bar, Holland
Diana V, Great Legs Winery Brewing Distillery, Holland
Van Mason, (10 a.m.), Farmers' Market, Grand Haven
Dunegrass, Trail Point Brewing, Allendale
Upcoast Kin/BBI, Gun Lake Casino, Wayland
Sonic Pirates, Wayland Hotel
Sada Baby/Icewear/Vezzo Peezy/FMB DZ, Kalamazoo State Theatre, Kalamazoo
Treading Bleu/The 89th Key/Klashing Black/Mousewolf, Louie's Trophy House, Kalamazoo
Starfarm, Shakespeare's Pub Lower Level, Kalamazoo
Kung Fu Diesel/Captain Fantastic (Elton John tribute), JB's Whiskey Creek, Battle Creek
Loa/G Lethal 9/SiBUS/Unworthy/Anvil Crawler, The Music Factory, Battle Creek
TUSK (Fleetwood Mac tribute), Acorn Theater, Three Oaks
Elephant Rescue (4:30 p.m.)/Jared & The Mill (6:15 p.m.): Roots & Brews Festival, St. Joseph
Sue Steininger & Joe Arnold (of Top Secret)/P.T. and the Cruisers: Jammin' In The Vineyard, Round Barn Winery, Distillery & Brewery, Baroda
The HillBenders (The Who's TOMMY), The Livery, St. Joseph
Jim Stout Band, Red Sky Stage, Petoskey

Sunday, Sept. 23
Grand Rapids Symphony, "Pizzarelli Plays the Music of Sir Paul McCartney", DeVos Performance Hall (Sept. 21-23)
Brian Oberlin (noon), Cedar Springs Brewing Company, Cedar Springs
Randy Marsh & Friends, SpeakEZ Lounge
The Distractions/Dollars For Donuts, Tip Top Deluxe Bar & Grill
Greg Miller, Sunday Brunch, JW Marriott
River North Jazz (11 a.m.), The Old Goat
Robin Connell & Jim Cooper (2 p.m.), Harmony Hall
Livin' The Dream, The Score Restaurant & Sports Bar
Bike Tuff/Old Souls, 741
South For Winter: C3, Grand Haven Community Center, Grand Haven
Ryanhood, Seven Steps Up, Spring Lake
Raion Taiko: Japanese Drummers, Dogwood Center for Performing Arts, Fremont
Johnny Irion, Red Sky Stage, Petoskey
Adam Williams & Kevin Gaugier, Hilliards Corner Lounge, Wayland
Don Savoie/The Van Dyke Revue: Jammin' In The Vineyard, Round Barn Winery, Distillery & Brewery, Baroda
Joyous String Ensemble, Howard Performing Arts Center, Andrews University, Berrien Springs

Copyright 2018, Spins on Music LLC