The Independence Day holiday doesn't mean taking time off from live music, with Tuesday Evening Music Club kicking off on the Fourth of July, followed by much more.
THE BIG LIST: July 3-9
For a complete listing of upcoming shows through July at more than 160 West Michigan venues, check out The REALLY Big List at Local Spins. Have concert listings you think deserve to be spotlighted? Email date, time, ticket prices, location and details to liz@localspins.com.
TUESDAY EVENING MUSIC CLUB:
GREEN ON BLUE
RED SEA PEDESTRIANS
When:
7 p.m. Tuesday
Admission:
Free for Meijer Gardens members
$14.50 adults regular admission
Where:
Frederik Meijer Gardens & Sculpture Park, Grand Rapids Township
This long-running Tuesday night series has become a beloved summertime tradition, showcasing local and regional acts covering a broad range of genres, curated in part by Grand Rapids musician Ralston Bowles. It's also a family-friendly affair that allows folks to roam the gardens as well.
The 2017 season of Tuesday Evening Music Club launches in a colorful way on the Fourth of July. Regulars at the Book Nook and Java Shop in Montague, jazz quartet Green On Blue also explores funk, traditional swing and Latin. Members include Sarah Dowell on violin, Drew Mayhew on bass, Steve Rothstein on guitar and Makenzie Mattis handling percussion duties. Part of the Earthwork Music Collective, The Red Sea Pedestrians from Kalamazoo play roots and world music, featuring Bill Caskey, Michael Fuerst, Ian Gorman, Rachel Gorman, Benjamin Lau and Cori Somers.
Get more information online at meijergardens.org.
LOCAL SPINS WEDNESDAY:
MARK LAVENGOOD BLUEGRASS BONANZA
SCOTT COOK
When: 8 p.m. Wednesday
Admission: Free
Where: SpeakEZ Lounge, Grand Rapids
Mark Lavengood is a West Michigan bluegrass hero with a terrific new album, "We've Come Along. He's a resonator guitar player and multi-instrumentalist who finds brilliant ways to meld the traditional with the contemporary — and he does it with exuberance when paired with his uber-talented Bluegrass Bonanza. The band makes its SpeakEZ Lounge debut for Local Spins Wednesdays, which also features another outstanding performer.
Scott Cook is billed as a prairie balladeer who studied at the University of Alberta and now tours the land as a "singer of songs, teller of tales, player of the fool." As he puts it: "I play storytelling folk and roots tunes, accompanying myself with fingerstyle guitar and clawhammer banjo, and have been making my living at it around the world for the last ten years." He's a pal of Lavengood's so this shapes up as a collaborative night to remember. Scott is touring in support of his sixth album, "Further Down the Line." (Tune in to Local Spins Live on News Talk 1340 AM WJRW at noon Wednesday when both artist will be the in-studio guests.)
Local Spins Wednesdays are presented with support from Glave Business Solutions, SpeakEZ Lounge, WYCE and Local Spins. As always, there will be Michigan beer specials on tap and copies of the "Local Spins Live at River City Studios" greatest hits CD featuring 12 W. Michigan available for sale.
COMMON GROUND MUSIC FESTIVAL
TOBY KEITH, SHINEDOWN
BIG SEAN
When: Thursday-Sunday
Tickets: $89-$99; $30 for children
Where: Adado Riverfront Park, Lansing
The Common Ground Music Festival is a fan favorite, drawing music lovers to the middle of The Mitten every year, as evidenced by the sell out of the VIP and the least expensive ticket tiers.
Big names in this year's lineup include LOCASH and Toby Keith on Friday, Shinedown and Here Come The Mummies on Saturday, and Detroit rapper Big Sean on Sunday. Lots of Michigan bands are on the bill, too. Read more about the festival later this week at Local Spins, and check online here for details about the schedule and tickets.
VIOLENT FEMMES
When: 7 p.m. Friday
Tickets: $35-$98
Where: 20 Monroe Live, Grand Rapids
Wisconsin rock legends Violent Femmes have reformed a couple of times over the years, displaying their punky folk-rock for adoring fans who've followed them since the early 1980s when they released their self-titled debut album featuring the enduring classic "Blister in the Sun." The group – guitarist Gordon Gano, bassist Brian Ritchie and drummer John Sparrow – released its ninth studio recording, "We Can Do Anything," in 2016.
Get more info and tickets online at 20monroelive.com.
BOOKER T, THE MAINSTAYS
When: 7:30 p.m. Friday
Tickets: $35; $300 VIP Table
Where: Park Theatre, 248 S. River Ave., Holland
THIS WEEK'S LOCAL SPINS TICKET GIVEAWAY: Congratulations to Local Spins readers Tom Shannon and Brian DeForest. They each won a pair of tickets to Friday's show by being the first ones to email Local Spins after The Big List was posted this week. Come back every week for a chance to win tickets to a concert.
Legendary keyboard whiz Booker T. Jones hold a special place in the annals of rock, churning out classic Stax hits such as "Green Onions," "Hang 'Em High," "Time Is Tight," and "Melting Pot." The Rock and Roll Hall of Fame inductee brings the tour behind his latest album, "Sound the Alarm," to Holland, with Kalamazoo soul/funk outfit The Mainstays kicking things off. Read more about the show later this week at Local Spins.
Doors open for this all-ages show at 7 p.m. Get more information and tickets online here.
BILLY STRINGS
When: 8:30 p.m. Friday
Tickets: $20 advance, $24 day of show
Where: Bell's Brewery Beer Garden, Kalamazoo
Michigan native Billy Strings relocated to Nashville some time ago as he continues his upward trajectory as one of the hottest bluegrass musicians in the country. The acoustic guitarist has also surrounded himself with top-notch players, making this a Michigan homecoming worth attending. Opening the concert will be Front Country.
For this show, Billy Strings brings his bluegrass prowess to Bell's Beer Garden. By the way, it's his only Michigan tour stop until Hoxeyville in August. Get more info online at bellsbeer.com.
BLISSFEST:
LOS LOBOS, MICHAEL FRANTI
RAY WYLIE HUBBARD
DONNA THE BUFFALO
When: Friday-Sunday
Tickets: SOLD OUT
Where: 3695 Division Road, Harbor Springs (near Cross Village)
A fabulous lineup and comfortable, inclusive vibe make Blissfest one of the most anticipated events of Michigan's outdoor summer music festival season. It's a celebration of folk, roots, global, Americana music from national and local acts.
Friday's schedule includes Los Lobos and the Saturday headliner is Michael Franti & Spearhead, and other national acts include Ray Wylie Hubbard, Davina and The Vagabonds, Red Elvises, Dustbowl Revival and Donna The Buffalo. Michigan-based artists include Blake Elliott & the Robinson Affair, May Erlewine, The Ragbirds, Brotha James, Joe Shields, Galactic Sherpas, Seth Bernard and more. Details about the lineup, schedule, camping and everything else are online here. https://blissfest.org/. And come back to Local Spins later this week for more about Blissfest.
EL BRANDINO, RED RIO
DEVIN WEBER, JAKE SIMMONS
CONRAD SHOCK
When:
9 p.m. Saturday
Admission:
$5
Where:
Rocky's Bar and Grill, Grand Rapids
Billed as Attack Of The Acoustic Sets VI, this show puts some usually plugged- in Grand Rapids-based musicians front and center stage, with nothing between them and the audience but their instruments.
Devin Weber, from Devin and the Dead Frets, John "Conrad Shock" Schaak, blues-folk rocker Alexis Brooke, aka Red Rio, Jake Simmons of the Little Ghosts fame, and El Brandino.
Get more info online here.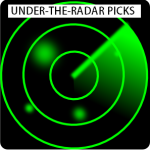 UNDER-THE-RADAR PICKS
See the full list of this week's free Community Concerts in a separate Local Spins Listing, including performances Thursday by Cabildo at Grand Rapids' GRAM on the Green and Karisa Sprite Wilson at Relax at Rosa, The Crane Wives at Hasting's Friday Night Features, The Bronk Brothers at Lowell's Riverwalk Festival, The Weezil Malone Band at Tuesday's Rogue River Blues Series in Rockford and many more across West Michigan: FREE COMMUNITY CONCERTS
Jake Kershaw, Battle Creek Field Of Flight And Balloon Festival, W.K. Kellogg Airport, Battle Creek, 7 p.m. Tuesday, $10/$8 with coupon, plus $5 parking — Michigan teen blues guitarist Jake Kershaw is ready to shred up the last day of the Battle Creek balloon festival on the Fourth of July. Get the $2 off coupon here.https://www.bcballoons.com/ The festival also includes an air show, motorcycle stunt show, carnival, fireworks and more.
Lindsay Buckingham & Christine McVie/The Wallflowers, Soaring Eagle Casino, Mt. Pleasant, 8 p.m. Thursday, free for Access Loyalty Card members — The two Fleetwood Mac members in June released a 10-song CD and now are touring behind it. The Wallflowers includes guitarist Jakob Dylan. More information about this special outdoor show is available online here.
Ray Wylie Hubbard and John Merchant playing Tip Top Deluxe Bar & Grill in Grand Rapids, 7 p.m. Friday, sold out – Outlaw country songwriter Ray Wylie Hubbard, 70, oozes that Texas milieu as a respected artist and pal and associate of Jerry Jeff Walker, Waylon Jenning, Willie Nelson and the like. Not only did he recently release a new album, "Tell the Devil That I'm Getting There as Fast As I Can," but he also put out an autobiography, "A Life … Well, Lived." Michigan's own John Merchant opens this show. (Hubbard follows this with an appearance at Blissfest this weekend.)
The Spring Emergence Experience taking place Friday through Sunday at 45580 18th Ave. in Bloomingdale (west of Kalamazoo), $133-$266 – This gathering is part music festival, part workshop/playshop, part sacred sanctuary. The weekend features sets by Birds of Paradise, Kaminanda, Desmond Jones, Dixon's Violin, Living Light, Templo, Sirius Colors, Evanoff and more, with open-mic sessions and poetry readings. Learn more about this unique event online at 3dlgathering.com.
Javier Colon and Leslie DiNicola playing Seven Steps Up in Spring Lake, 8 p.m. Saturday, $25-$35 — This Pin Drop Concerts series show boasts a singer (Javier Colon, winner of "The Voice's" inaugural season) with "a stunningly soulful voice" and "uncanny songwriting talent," as well as a nationally acclaimed singer-songwriter (Leslie DiNicola) "combining the grittiness of Janis Joplin with the vulnerability of Alison Krauss." Get tickets online here.
Mike Dillon Band playing Founders Brewing Co. in Grand Rapids, 9:30 p.m. Saturday, $5 – So, Texas vibraphonist Mike Dillon has been described as a "punk rock provocateur," "jazz vibraphone visionary" and "percussion virtuoso." His latest project is "Band of Outsiders," which creates the "perfect storm" of all of these.
ON THE HORIZON
July 10
Imer Santiago, Jazz In The Park, Ah-Nab-Awen Park
Brad Fritcher's Moods, Jazz & Gin Mondays, Long Road Distillers
BassBin, Billy's Lounge
Mark Sala, Gun Lake Casino, Wayland
Summer In The Studio: Elden Kelly, Saugatuck Center For The Arts, Saugatuck
Dan Willenberg Trio, The Union Cabaret & Grille, Kalamazoo
Tom Duffield, Old Dog Tavern, Kalamazoo
July 11
Miss Atomic/The Zannies, Tuesday Evening Music Club, Frederick Meijer Gardens & Sculpture Park Amphitheater
Mother Mother/Alexander Lynch/Far Shores, The Pyramid Scheme
The Dustbowl Revival/Hannah Rose Graves, Tip Top Deluxe Bar & Grill
POPTueK, Billy's Lounge
Harper And The Midwest Kind, Rogue River Blues Series, Garden Park, Rockford
Rich Burkholder, Rogue River Tavern, Rockford
Michatucky, Concerts In The Park, Lamar Park, Wyoming
Jesse Ray & the Carolina Catfish, Walk The Beat Sounds of Summer Concert Series, Bolt Park, Grand Haven
Take Three Jazz Ensemble, The Grand, Grand Haven
Brena, Soundz Of Summer, Lawrence Park, Zeeland
West Michigan Drum Circle, Shore Acres Park, Saugatuck
Scott VanderArk, Gun Lake Casino, Wayland
Tuesday Jazz Jam, Rupert's Brewhouse, Kalamazoo
Interlochen "Collage," Kresge Auditorium, Interlochen Center For The Arts, Interlochen
July 12
B-Side Growlers, Local Spins Wednesday, SpeakEZ Lounge
SOLD OUT Sheryl Crow, Frederik Meijer Gardens & Sculpture Park Amphitheater
Mitski/Half Waif, The Pyramid Scheme
Michigan Rattlers, The Stache inside The Intersection
Eric Gales, Summertime Blues Concert Series, DeltaPlex
Tom Hagen Trio Featuring Rick Reuther, Noto's
Desmond Jones, Block Party, Garage Bar & Grill
James Frackenthal, Chicago: 17th Annual Beckering Family Carillon International Concert Series, Grand Valley State University, Pew Campus
FUEGO, Billy's Lounge
Jake Stevens, Blue Water Grill
Versus, Cedar Springs Brewing Co., Cedar Springs
Sea Cruisers, Concerts in Rogers Park, Sparta
Room Full of Elephants, Walk The Beat Sounds of Summer Concert Series, Pottawatomie Park, Grand Haven
Jack Leaver, Jack's Waterfront Bistro + Bar, Spring Lake
JMM, Black Sheep Baa & Grill, Holland
Marquita & Brandon Dueling Pianos, Gun Lake Casino, Wayland
Jazz Mix Night,The Union Cabaret & Grille, Kalamazoo
The Brass Rail, Arcadia Ales, Kalamazoo
Blue Veins Blues Jam, Shakespeare's Pub, Kalamazoo
Terry Lower, Clara's On The River, Battle Creek
Trace Adkins, Kresge Auditorium, Interlochen Center For The Arts, Interlochen
Robin Connell, Bella Fortuna, Lake Leelanau
Jim Cooper Quartet With Steve Stargard, Charlevoix Library, Charlevoix,
July 13
Conrad Shock + the Noise, "Relax At Rosa," Rosa Parks Circle
CeCe Winans, DeVos Performance Hall
Theatre Bizarre Orchestra, Founders Brewing Co.
Strumble Head, Standale Summer Concert Series, Walker Community Park, 700 Cummings Ave. SW, Walker
Jeff Rosenstock/Laura Stevenson/Wack Trucks, The Pyramid Scheme
Andrew Martin, Long Road Distillers
Them Teeth/Bridemaid/Tired Blood, Mulligan's Pub
Brenden Stark and Curt Hines, Elk Brewing Grand Rapids
Throwback Thursday, Billy's Lounge
Joe Lauerano, Blue Water Grill
Abigail Stauffer, One Trick Pony
The Cheap Dates, Bostwick Lake Inn, Rockford
Arrival From Sweden: The Music of ABBA, Grand Rapids Symphony Picnic Pops, Cannonsburg Ski Area, Cannonsburg (July 13-14)
The Mainstays, Kentwood City Hall, 4900 Breton Road SE, Kentwood
Natchez Trace, The Grand Lady Riverboat, Jenison
Steve Hilger Band, Sizzlin Summer Concerts, Lowell
The Rough and Tumble, Dogwood Center for Performing Arts, Fremont
Joe Jason, Saugatuck Brewing Co., Douglas
Brena, The Felt Estate, Holland
Hedwig and The Angry Inch, Park Theatre, Holland
Nate Holley, Itty Bitty Bar, Holland
Carter Lezman, Coppercraft Distillery, Holland
My Thin Place, Sandy Point Beach House, West Olive
Steve Everett, Seven Steps Up, Spring Lake
Two Dudes In Flip Flops, Jack's Waterfront Bistro + Bar, Spring Lake
Jesse Ray & the Carolina Catfish, Unruly Brewing, Muskegon
The Lowest Pair/Eric Engblade, Virtue Cider, Fennville
Mark Kahny, Morro's Italian Restaurant, Saugatuck
Westlan Brothers/JGJ, Gun Lake Casino, Wayland
Steve Moakler, Bell's Eccentric Cafe Beer Garden, Kalamazoo
Bad Habits, The Union Cabaret & Grille, Kalamazoo
Terry Lower, Clara's On The River, Battle Creek
We Come As Romans/White Chapel/Miss May/Midnight Tyrannosaurus/80+ local rock and metal bands/EDM DJs: The Music Made Me Do It Festival, Valley Motocross, Stanton (July 13-15)
Dale Wicks, Dark Horse Brewing, Marshall
Cabildo, Riverfront Concert Series, Riverfront Park, South Haven
Singer Songwriter Competition Finals, Acorn Theater, Three Oaks
Oh Brother, Big Sister, Fountain Point Resort, Lake Leelanau
July 14
Steel Panther, 20 Monroe Live
David J, Tip Top Deluxe
Broncho/Billy Changer, The Pyramid Scheme
Brothers Osborne/DJ Jay Vee-Rock The Lot, The Intersection
Dr. Ozi/Stabby/Neus/Mantis Thee Unshambler, The Stache inside The Intersection
Union Guns, Grand Woods Lounge
Echo Of Silence/Divided They Fall/Eye Candy, Mulligan's Pub
The Up, Up & Away Show: Farewell to Ajax Stacks, Billy's Lounge
Everett Domeier, Blue Water Grill
John Shea, JW Marriott
The Music of ABBA, Grand Rapids Symphony Picnic Pops, Cannonsburg Ski Area, Cannonsburg
Kathy Lamar Trio, Noto's
The Muteflutes, Rockford Brewing Co., Rockford
Kevin Schaffer, 57 Brew Pub & Bistro, Greenville
Two Headed Chan (Rebel Road), Unruly Brewing, Muskegon
Three's A Crowd, Jack's Waterfront Bistro + Bar, Spring Lake
Tony Reynolds, Portobello, Grand Haven
Oregon Dreamchild, Kirby House, Grand Haven
Randy Johnson, Sandy Point Beach House, West Olive
Delilah DeWylde, Lakeside Concerts, Kollen Park, Holland
Hedwig and The Angry Inch, Park Theatre, Holland (two shows)
Ryan Anderson/Desmond Jones, New Holland Brewing Pub On 8th, Holland
4 On The Floor, Itty Bitty Bar, Holland
Press Delete, Virtue Cider, Fennville
Well-Strung, Saugatuck Center for the Arts, Saugatuck
Mark Kahny, Morro's Italian Restaurant, Saugatuck
Brandon Ward/P.S. Dump Your Boyfriend, Gun Lake Casino, Wayland
Rebel Road Festival, Muskegon
Smokin Dobroleles, The Mitten Bar, Ludington
Blake Elliott & the Robinson Affair, Summer Sounds Series, Michigan Legacy Art Park, Thompsonville
Hattrick, McDuff's Bar & Grille, Wayland
The Accidentals, Thornapple Plaza, Hastings
Stoop Kids, The Livery, Benton Harbor
Kalamazoo Blues Festival: Big Trouble/Kalamazoo Blues Women/Dwayne Dopsie & The Zydeco Hellraisers/Dana Fuchs Band/Joe Louis Walker/Robben Ford & Supersonic Blues Machine, Wings Event Center, Kalamazoo
Seventh Son Blues Band, The Union Cabaret & Grille, Kalamazoo
MP & Her Pop Rock, Louie's, Kalamazoo
Squirrel Nut Zippers, Bell's Eccentric Cafe, Kalamazoo
Steve Pesch, Boatyard Brewing, Kalamazoo
Jesse Ray & the Carolina Catfish/Midnight Thirst/Purple Lemurs/Ghost Bunnies, Old Dog Tavern, Kalamazoo
Terry Lower & Edye Evans Hyde, Clara's on the River, Battle Creek
Kris Hitchcock/Backroads Line Dancers, Vibe@5, Friendship Park, Battle Creek
Bob's Barn Jamboree, Lake Odessa
The Music Made Me Do It Festival, Valley Motocross, Stanton (July 13-15)
July 15
Falling In Reverse, 20 Monroe Live
KJ & The Good Time Family Band, Founders Brewing Co.
Rock The Lot: Wanted: Bon Jovi Tribute Band/Dirty Deeds: AC/DC Tribute Band/Panama: Van Halen Tribute Band, The Intersection
Junior Brown/Diff & Dudley, Tip Top Deluxe Bar & Grill
Davidstout/Lipstick Jodi/Sandra Effert, Mulligan's Pub
Lipstick Jodi/Cheap Emotion/Pariah/National Association People, The Pyramid Scheme
Mary Rademacher Reed, JW Marriott
The Hip-Pocket, Billy's Lounge
Falling In Reverse, 20 Monroe Live
Kevin Schaffer, Blue Water Grill
Tony Reynolds, Bostwick Lake Inn, Rockford
Mike Frost Trio, JW Marriott
John Shea, Noto's
Hannah Rose & the Gravestones/Delusions Of Adequacy, Grand Rapids On Tap, Calder Plaza
Rock-A-Lot, Caledonia Family Tavern, Caledonia
Jesse Jett/Melophobix, New Holland Pub on 8th, Holland
Hedwig and The Angry Inch, Park Theatre, Holland
Sonic Pirate, Itty Bitty Bar, Holland
The Island Guys, Sandy Point Beach House, West Olive
Delilah DeWylde, Saugatuck Brewing Co., Douglas
Tim Johnson & Co., Portobello, Grand Haven
Oregon Dreamchild, Kirby House, Grand Haven
Westlan Brothers, Jack's Waterfront Bistro + Bar, Spring Lake
Trixy Tang/Number Two, Unruly Brewing, Muskegon
Mr. Whooha, Hennessy's Irish Pub, Muskegon
A Benefit for Blue Lake Public Radio, Grand Rapids Symphony, Edith Blodgett Recital Hall, Blue Lake Fine Arts Camp
Michigan Mafia String Band/Andy Paul & Friends, Zellie's Opry House, Howard City
The Music Made Me Do It Festival, Valley Motocross, Stanton
Bill Ellingboe/Soulstice, Gun Lake Casino, Wayland
May Erlewine/Phil Barry/Eric Kuhn/Michael Shimmin/Max Lockwood/Kaitlin Rose, Old Dog Tavern, Kalamazoo
The Big Love Band, The Union Cabaret & Grille, Kalamazoo
Tim Reynolds & TR3, Bell's Eccentric Cafe, Kalamazoo
Double Strung, Kindelberger Park, Kalamazoo
Kalamazoo Blues Festival: Hunt N Gator/Crossroads The Resurrection/Martila Sanders & Gee-Q/The Reis Brothers/Shawn Holt & The Teardrops/Carolyn Wonderland/Sugaray Rayford/The Fabulous Thunderbirds With Kim Wilson, Wings Event Center, Kalamazoo
Garrick Ohlsson, Beaver Island
Mulebone, Aten Place, Boyne Falls
Emile Pandolfi & Dana Russell Cheek to Cheek, Acorn Theater, Three Oaks
Texas Hippie Coalition/Deepfall, The Music Factory, Battle Creek
Sankofa, The Livery, Benton Harbor
I Love The 90s, Silver Creek Event Center @ Four Winds Casino, New Buffalo
Audie Blaylock and Redline, Round Barn, New Buffalo
Kasondra Rose, Beards Brewery, Petoskey
Nagata Shachu, Kresge Auditorium, Interlochen Center For The Arts, Interlochen
Weezer/Cold War Kids, Soaring Eagle Casino, Mt. Pleasant
July 16
SOLD OUT Huey Lewis & The News, Frederik Meijer Gardens & Sculpture Park Amphitheater
Bad Bad Hats, Founders Brewing Co.
Jesse Ray & the Carolina Catfish, Steel Cat Bar
UTO/Ergaster/Ned/Konrad Twitty Band, Tip Top Deluxe Bar & Grill
Bruce In The USA, The Intersection
The Color Morale/The Plot In You/Dayseeker/Picturesque, The Stache inside The Intersection
Revival Of The 80s, Billy's Lounge
Strengthen What Remains/Paper Trail/Revenge Season/Bitter Truth, The Upper Room
River Rogues Dixieland Jazz Band, Harmony Hall
Greg Miller, Sunday Brunch, JW Marriott
Randy Marsh & Friends, SpeakEZ Lounge
Tony Reynolds, Bostwick Lake Inn, Rockford
Toby Bresnahan, Cedar Springs Brewing Co., Cedar Springs
Sharon Hettinger, Lawrence, KS: 23rd Annual Cook Carillon Concert Series, Grand Valley State University, Allendale
Lew Russ, Jack's Waterfront Bistro, Spring Lake
Plain Jane Glory, C3, Grand Haven Community Center, Grand Haven
Rich Burkholder, Kirby House, Grand Haven
Marquita Bernard, Gun Lake Casino, Wayland
Mark Kahny, Morro's Italian Restaurant, Saugatuck
Kalamazoo Blues Festival: Out Of Favor Boys/Kevin Nichols & Blue Tuesday/Toronzo Cannon/Alexis P. Suter Band/Bobby Rush, Wings Event Center, Kalamazoo
The Outer Vibe, Concerts In The Park, Bronson Park, Kalamazoo
Toad The Wet Sprocket, Bell's Eccentric Cafe Beer Garden, Kalamazoo
Sugar Still, Arcadia Ales, Kalamazoo
Jazz Brunch/Blues Jam, Old Dog Tavern, Kalamazoo
Dog Patch Ramblers/Sean Wiggins Band, Round Barn, New Buffalo
Greta Pope & The Spaniels Forever, Acorn Theater, Three Oaks
The Giving Tree Band, Fountain Point Resort, Lake Leelanau
World Youth Symphony Orchestra, Kresge Auditorium, Interlochen Center For The Arts, Interlochen
July 17
Lamb Of God/Behemoth, 20 Monroe Live
Elvis Costello & The Imposters, Frederik Meijer Gardens & Sculpture Park Amphitheater
Kevin Jones Band/Steve Talaga/Damon Womack/Rob Mulligan/Tom Lockwood/Michael Doyle, Jazz In The Park, Ah-Nab-Awen Park
Brad Fritcher's Moods, Jazz & Gin Mondays, Long Road Distillers
BassBin: Treasure Fingers, Billy's Lounge
A Mays & Blue, Gun Lake Casino, Wayland
Dan Willenberg Trio, The Union Cabaret & Grille, Kalamazoo
Tom Duffield, Old Dog Tavern, Kalamazoo
Straight No Chaser, Kresge Auditorium, Interlochen Center For The Arts, Interlochen
Open Mic Jazz Jam, What Not Inn, Fennville
July 18
Rollie Tussing & The Midwest Territory Band/The Muteflutes, Tuesday Evening Music Club, Frederick Meijer Gardens & Sculpture Park Amphitheater
POPTueK, Billy's Lounge
Chicago Rhythm & Blues Kings, Rogue River Blues Series, Garden Park, Rockford
Jake Stevens, Rogue River Tavern, Rockford
The 6-Pak, Concerts In The Park, Lamar Park, Wyoming
Hark Up Horns, Soundz Of Summer, Lawrence Park, Zeeland
Hy Ryder, Walk The Beat Sounds of Summer Concert Series, Bolt Park, Grand Haven
Take Three Jazz Ensemble, The Grand, Grand Haven
Truth in Jazz Orchestra, 920 Watermark, Muskegon
Rusty, The Union Cabaret & Grille, Kalamazoo
Tuesday Jazz Jam, Rupert's Brewhouse, Kalamazoo
Tuesday Night Jams Blue Lake Scholarship Fund-raiser, Red Spirit Retreat, South Haven
Mark Kahny Trio Featuring Mary Rademacher Reed, Rotary Pavilion, Cadillac
Hellyeah, Streeters Ground Zero, Traverse City
July 19
Hellyeah/Avatar/Kyng, 20 Monroe Live
SOLD OUT Barenaked Ladies, Frederik Meijer Gardens & Sculpture Park Amphitheater
Walter Trout, Summertime Blues Concert Series, DeltaPlex
FUEGO, Billy's Lounge
Me Like Bees/Wild Adriatic, The Stache inside The Intersection
Jack Leaver, Blue Water Grill
Carl Webb, Cedar Springs Brewing Co., Cedar Springs
Tom Hagen Trio Featuring Rick Reuther, Noto's
Helen Hawley, Grand Rapids: 17th Annual Beckering Family Carillon International Concert Series, Grand Valley State University, Pew Campus
The 6-Pak, Concerts in Rogers Park, Sparta
Bri Baron & Rachel Wright, Walk The Beat Sounds of Summer Concert Series, Pottawatomie Park, Grand Haven
Heather Maloney, Seven Steps Up, Spring Lake
Jack Adams, Jack's Waterfront Bistro + Bar, Spring Lake
Mark Kahny Trio Featuring Mary Rademacher Reed, Gull Landing, Pentwater
JMM, Black Sheep Baa & Grill, Holland
Jazz Mix Night,The Union Cabaret & Grille, Kalamazoo
Edge Of Midnight, Arcadia Ales, Kalamazoo
Blue Veins Blues Jam, Shakespeare's Pub, Kalamazoo
Terry Lower, Clara's On The River, Battle Creek
Diana Ross, Kresge Auditorium, Interlochen Center For The Arts, Interlochen
Robin Connell, Bella Fortuna, Lake Leelanau
July 20
Bruce Hornsby & The Noisemakers, Frederik Meijer Gardens & Sculpture Park Amphitheater
All American Funk Parade, "Relax At Rosa," Rosa Parks Circle
John Shea, Ford After Five, Gerald R. Ford Presidential Museum
The Rooks, Founders Brewing Co.
Nite Jewel/Geneva Jacuzzi/Harriet Brown, The Pyramid Scheme
Joseph Huber/Jason Dawdy, Tip Top Deluxe Bar & Grill
Jonny Carroll, Long Road Distillers
Live Band Karaoke, H.O.M.E. At The B.O.B.
Throwback Thursday, Billy's Lounge
Kari Lynch, Elk Brewing Grand Rapids
ADJY (Triple Crown Rec)/Moses/Flight Of Niko/The Lake Effects/Red Legs, The Upper Room
Don Bidell, Blue Water Grill
Tom DeVries, One Trick Pony
The Piano Cottage Rocks, Wealthy Theatre
Brena, "Rock, Roar & Pour," John Ball Zoo
JGJ, Bostwick Lake Inn, Rockford
Cinco en Clave, Cherry Street Concert Series, Inner City Christian Federation
Brass Transit: The Musical Legacy of Chicago, Grand Rapids Symphony Picnic Pops, Cannonsburg Ski Area, Cannonsburg (July 20-21)
Look Out Lincoln, Kentwood City Hall, 4900 Breton Road SE, Kentwood
We Know Jack, The Grand Lady Riverboat, Jenison
Lindsay Lou & the Flatbellys, Sizzlin Summer Concerts, Lowell
Zion Lion, The Felt Estate, Holland
Nate Holley, Itty Bitty Bar, Holland
Deep Greens and Blues, Coppercraft Distillery, Holland
Carter Lezman, Saugatuck Brewing Co., Douglas
Two Dudes In Flip Flops, Jack's Waterfront Bistro + Bar, Spring Lake
Albert Lee/Peter Asher, Seven Steps Up, Spring Lake
The Suburbans, Dark Horse Brewing, Marshall
Terry Lower, Clara's On The River, Battle Creek
Hannah Truckenbrod, The Union Cabaret & Grille, Kalamazoo
Less Is More, Bell's Back Room, Kalamazoo
The Petty Breakers: Tom Petty Tribute Band, Acorn Theater, Three Oaks
Hired Hands, Riverfront Concert Series, Riverfront Park, South Haven
Mark Kahny Group Featuring Mary Rademacher Reed, Manistee
Beaver Island Music Festival, St. James (July 20-22)
Keith Urban/Frankie Ballard, Soaring Eagle Casino, Mt. Pleasant
The Way Down Wanderers, Fountain Point Resort, Lake Leelanau
Copyright 2017, Spins on Music LLC