The Beach Boys, a "Women Rock" Picnic Pops tribute, Mike Mains, Farm Block Fest and The Menzingers also fire up the week. And check out this week's splendid ticket giveaway.
THE BIG LIST: July 24-30
For a complete listing of upcoming shows through July at more than 160 West Michigan venues, check out The REALLY Big List at Local Spins. Have concert listings you think deserve to be spotlighted? Email date, time, ticket prices, location and details to liz@localspins.com.
ANDREW BIRD
ESPERANZA SPALDING
When: 7 p.m. Monday
Tickets: SOLD OUT
Where: Frederik Meijer Gardens & Sculpture Park, Grand Rapids Township
The string of summer sellouts at Meijer Gardens continues with the return of the boundary-pushing Andrew Bird, who's been touring behind his latest album, 2016's "Are You Serious." The 44-year-old Illinois violinist, singer-songwriter and multi-instrumentalist has earned kudos for incorporating a wide variety of musical influences into his folk-rock and baroque pop (not to mention impressive whistling) while churning out more than a dozen albums since 1996.
Opening the show will be a Grammy-winning artist who's made waves in her own right: Esperanza Spalding, a virtuosic jazz bassist and singer who fuses everything from soul to bossa nova into her approach. Gates open at 5:45 p.m.
THE WHO
THE LONDON SOULS
When: 7:30 p.m. Tuesday
Tickets: $59.50-$139.50
Where: Van Andel Arena, Grand Rapids
It's actually quite mind-blowing that this wildly influential British rock band that formed back in 1964 is still rocking stages – well, at least, two of them anyway: Pete Townshend and Roger Daltrey. The Who's 2017 North American tour rolls into Grand Rapids this week, and while Townshend is now 72 and Daltrey is 73, they've attracted some glowing reviews for this "Tommy and More" show. The Washington Times raved that Townshend "still makes playing guitar look effortless" and Daltrey was in "fine rock 'n' roll voice" at a recent intimate concert at MGM National Harbor's Theater in Oxon Hill, Maryland. Of course, Van Andel Arena is much bigger than that, so it might be more of a challenge for the band, though Townshend has never had trouble filling any venue with walls of sound + volume.
By the way, longtime bassist Pino Palladino has been replaced by Jon Button. However, drummer Zak Starkey (Ringo's son) and Pete's brother, Simon Townshend, are still part of the lineup. Get tickets online at vanandelarena.com.
MIKE MAINS
WATCHING FOR FOXES
JD EICHER, AMERICAN OPERA
When: 7 p.m. Tuesday
Tickets: $10 advance, $12 day of show
Where: The Pyramid Scheme, Grand Rapids
Detroit's Mike Mains, once working under the moniker of Mike Mains & The Branches, brings his Midwest tour to Grand Rapids, or as he puts it, part of "traveling the world, singing and bleeding sweet rock 'n' roll." Mains has tasted some national success and gotten recognition for his "adventurous" music. Of course, Grand Rapids' Watching for Foxes has earned wide acclaim for its unique take on folk-rock, and paired with Ohio singer-songwriter JD Eicher and Michigander John Bee, aka American Opera, this shapes up as a riveting night of well-written music.
Get info online at pyramidschemebar.com, where you can also get info about Friday's Local Showcase No. 16 featuring Peace to Mateo, EPCYA, Trying and Kyd Kane.
MELVINS
SPOTLIGHTS
When: 8 p.m. Wednesday
Tickets: $20 advance, $23 day of show
Where: The Pyramid Scheme, Grand Rapids
Washington punks The Melvins, propelled by guitarist-singer Buzz Osborne and drummer Dale Crover, released their first album way back in 1986 (helping inspire the grunge and sludge metal scenes) and have churned out more than two dozen recordings since, including this year's "A Walk with Love & Death" (Ipecac Recordings).
Their return to Grand Rapids will also feature Brooklyn sludge/gaze band Spotlights (which features Mario and Sarah Quintero, formerly of Sleep Lady). Get more info online at pyramidschemebar.com.
THE HOLLOWS
When: 7 p.m. Wednesday
Tickets: $15 in advance, $20 day of show
Where: Park Theatre, 248 S. River Ave., Holland
When: 9:30 p.m. Thursday
Admission: Free
Where: Founders Brewing Co., 333 Grandville Ave. SW, Grand Rapids
Roots rock speaks with a Brooklyn accent when The Hollows take the stage. This band of six multi-instrumentalists — four of whom met at Hope College — keeps things moving with snappy Americana beats and lyrics, lots of strings but wandering to whichever instruments the muse leads. Members are: Justin Aaronson, Jeffrey Kurtze, Daniel Kwiatkowski, Rob Morrison, David Paarlberg and Erik Saxvik. The Hollows go home to play at Park Theatre in Holland in a fund-raiser for Room For All, a non-profit organization dedicated to opening the doors of the Reformed Church of America to the LBGTQ community. Check here for tickets online.
Thursday finds The Hollows headlining at the Founders stage, with Grand Rapids' The Weatherheads, a folk-Americana act, also on the bill. The Hollows also play in Cheboygan on Saturday.
THE SHINS
MERTLE, TENNIS
When: 6:30 p.m. Thursday
Tickets: SOLD OUT
Where: Frederik Meijer Gardens & Sculpture Park, Grand Rapids Township
With a brand new album, "Heartworms," under their belts, The Shins make their Meijer Gardens debut this week. Not surprisingly, this show sold out relatively quickly owing to the fan base this indie-rock/pop band has cultivated since forming in New Mexico back in the mid-1990s. Led by singer-guitarist James Mercer (the band's only original member), The Shins continue to keep critics happy: Consequence of Sound called "Heartworms" an "enjoyable record," with Pitchfork crediting Mercer for knowing "how to write a song that sticks."
MERTLE and Tennis will open Thursday's show. Gates open at 5:45 p.m.
LOW CUT CONNIE
SCANTRON
When: 8 p.m. Thursday
Tickets: $12 advance, $15 day of show
Where: Tip Top Deluxe Bar & Grill, Grand Rapids
THIS WEEK'S TICKET GIVEAWAY: Congratulations to readers Melanie Anderson and Ted Cusack who won this week's giveaway and get tickets to Thursday's show. Return to The Big List every week for a chance to win concert tickets.
Hailed as one of America's best live bands, Low Cut Connie has done nothing but enhance that reputation with pretty much every show it unleashes. And Local Spins is just as impressed as all those other publications across the country who've raved about them (The New York Times, National Public Radio, etc.) having experienced this rollicking band in the intimate confines of Tip Top Deluxe previously. The Philly band led by piano-pounder and singer Adam Weiner brings a well-worn upright piano and the tour behind its latest raved-up album, "Dirty Pictures (Part 1)," to Grand Rapids this week.
If you love real rock 'n' roll served up with uber-lively passion, don't miss this show. And don't miss Local Spins' interview with Weiner appearing later this week. Tickets and details for the concert online here.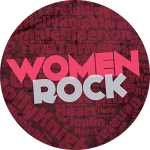 WOMEN ROCK:
GRAND RAPIDS SYMPHONY PICNIC POPS
When: 7:30 p.m. Thursday & 7:30 p.m. Friday
Tickets: $16 senior lawn tickets-$51 table seats; children ages 2-18, $5
Where: Cannonsburg Ski Area, Belmont
With guest conductor Robert Thompson leading the charge, the Grand Rapids Symphony's Picnic Pops series delves into the songs of Carole King, Holly Knight, Tina Turner, Janis Joplin, Aretha Franklin, Pat Benatar, Minnie Riperton, Heart and Carly Simon with this tribute to "powerful female rockers and songwriters who changed rock 'n' roll forever." Soloists include 2017 Grammy Award nominee singer-songwriter Cassidy, star of "A Night with Janis Joplin" Katrina Rose Dideriksen and Broadway, TV and jazz vocal star Shayna Steele.
Pre-concert entertainment comes courtesy of Overnight Hero. Get tickets and details online at grsymphony.org.
LOCAL SHOWCASE NO. 16:
PEACE TO MATEO
EPCYA, TRYING
KYD KANE
When: 8:30 p.m. Friday
Tickets: $7 advance, $10 day of show
Where: The Pyramid Scheme, Grand Rapids
The Pyramid Scheme heats up another Local Showcase, this one reveling in the glories of musical diversity just like many of the showcases held before. The show features splash hop's Peace To Mateo of Detroit (from the Young Heavy Souls label), new Grand Rapids alt-rock/ska outfit EPCYA (which sings many songs in Spanish), Grand Rapids lo-fi "bedroomcore" band Trying and spoken-word artist/poet Kyd Kane. This is a 21-and-older show.
Speaking of showcasing local/regional talent, Saturday's Pyramid Scheme lineup does that, too, with Ann Arbor's NOMO and Grand Rapids' Brad Fritcher's MOODS, $12 advance, $14 day of show. Details about both shows available at pyramidschemebar.com.
FARM BLOCK FEST
When: Friday-Sunday
Tickets: $75 weekend, $20-$35 daily
Where: 2239 N. Farmers Block Rd, Allouez, Mich. (Upper Peninsula)
Organized by The Go Rounds' Graham Parsons on his family farm in the Keweenaw Peninsula, it's safe to say this is Michigan's most far-flung music festival. Farm Block Fest also happens to ooze a special vibe and boasts a top-drawer lineup of regional acts, including Peter "Madcat" Ruth, Vox Vidorra, Kansas Bible Company, Mark Lavengood Bluegrass Bonanza, The Go Rounds, Rachael Davis, May Erlewine, Seth Bernard, Turbo Pup and many more. Read more about it and see the full lineup at Local Spins here.
It's a long drive for us trolls under the bridge, so if you're heading up there, you might want to get started now.
2CELLOS
When: 8 p.m. Saturday
Tickets: $65-$215
Where: 20 Monroe Live, Grand Rapids
The classically trained Croatian duo of Luka Sulic and Stjepan Hauser has literally become an international phenomenon, delivering instrumental arrangements of recognizable pop and rock songs and more.
The award-winning 2Cellos is now on the Sony Masterworks label (which recently signed Michigan's The Accidentals) and is currently on a U.S. tour promoting its latest album, "SCORE." Get tickets and details online at 20monroelive.com.
MOPOP FESTIVAL:
FOSTER THE PEOPLE
SOLANGE, ALT-J
RUN THE JEWELS
TYLER THE CREATOR
When: Saturday-Sunday
Tickets: $125 weekend, $75-$90 daily
Where: West Riverfront Park, Detroit
The fifth annual edition of MoPop rolls out this weekend along the river in downtown Detroit, and once again, it's an impressive lineup of eclectic national acts blended with up-and-coming Michigan stars. This year, Foster the People, Alt-J, Run the Jewels, Tyler the Creator, Phantogram, Solange and Vance Joy are part of the weekend entertainment along with Michigan's Heaters, Stef Chura, Michigander and Humons. Sets will alternate on two stages, the Captain Pabst Stage and the Grande Stage.
Learn more about the festival in this Local Spins preview, along with a full schedule for the weekend, which will also boast recreational areas, food trucks, yoga, temporary tattoos and more. Get tickets online here.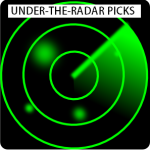 UNDER-THE-RADAR PICKS
See the full list of this week's free Community Concerts in a separate Local Spins Listing, including Al Weener & The Experience playing Allendale's Rotary Concerts in the Park on Tuesday, the same night that Joe Johnson & The Bluebacks play the Rogue River Blues Series in Rockford. Meanwhile, the Tomas Esparza Blues Band plays the Kentwood Summer Concert Series on Thursday, the same night that Lowell's Sizzlin' Summer Concerts features Natchez Trace. Oh, and WLAV's Summertime Blues series at DeltaPlex Arena in Walker showcases Big James & The Chicago Playboys. See the entire list here: FREE COMMUNITY CONCERTS
Jim Cooper and Organic Vibes playing Jazz in the Park at Ah-Nab-Awen Park in downtown Grand Rapids, 6:30 p.m. Monday – Jazz vibraphone veteran Jim Cooper is joined by organ whiz Jim Alfredson and drummer Jeff Shoup for this weekly outdoor series hosted by the West Michigan Jazz Society, performing "the quirky, soulful and groovy music of jazz organist Big John Patton, music from Grant Green's Blue Note recordings and original music from Cooper."
Danika & The Jeb, Summer In The Studio, 8 p.m. Monday, Saugatuck Center For The Arts, Saugatuck, $15 — Guitarist Jeb Hart and vocalist Danika Holmes are based in Nashville and perform in the singer-songwriter tradition. Hart was a guitar teacher before joining forces with Holmes — a voice familiar to listeners of Sirius XM's Coffee House station — in 2010. Tickets are available online here. Next up in this series: Oh Brother, Big Sister, Aug. 7.
The Moxie Strings and Dave Sharp Worlds Trio playing the Tuesday Evening Music Club series at Frederik Meijer Gardens & Sculpture Park in Grand Rapids Township, 7 p.m. Tuesday, free to Meijer Gardens members; $12 adults; $9 seniors; children $4 to $9 – Talk about eye-popping, entertaining musicianship, this week's edition of Tuesday Evening Music Club showcases a pair of top-notch Michigan bands: the Celtic and Americana trio The Moxie Strings and Ann Arbor-area bassist Dave Sharp – who's played with the likes of Iggy Pop & The Stooges and The Melvins – with his World Trio.
The Beach Boys playing Frederik Meijer Gardens & Sculpture Park Amphitheater, 7 p.m. Wednesday, SOLD OUT — The music of The Beach Boys was the sound track for the mid-century modern style born in California and promulgated in the design world by Holland's Herman Miller Co., so no wonder this show continues to sell out at Meijer Gardens in Grand Rapids Township year after year. The frontman is Mike Love, who, as cousin to the Wilsons, was part of the original lineup.
The Hype playing the Garage Bar Block Party on Ottawa Avenue NW in Grand Rapids, 7 p.m. Wednesday, $3 – This week, it's Dennie Middleton and The Hype revving up the outdoor bash outside the Garage Bar & Grill, 819 Ottawa Ave. NW, with an evening of rock favorites.
Pat McGee playing Seven Steps Up in Spring Lake, 8 p.m. Friday, $30-$40 – Pat McGee is one of the original Pin Drop Concerts stars at Seven Steps Up and one of the reasons why owners Gary and Michelle Hanks started this terrific listening room in the first place. He returns to Spring Lake with fellow singer-songwriter Brian Dunne. Get tickets online at pindropconcerts.com.
The Menzingers playing Bell's Brewery Beer Garden in Kalamazoo, 8:30 p.m. Friday, $20 advance, $25 day of show – Pennsylvania punk-rockers The Menzingers bring the U.S. tour behind their latest album, "After the Party," to Kalamazoo, with Off with Their Heads and Bike Tuff also on the bill. Doors open at 7:30 p.m. Get more details and tickets online at bellsbeer.com, which also has info about Thursday's concert starring The Vegabonds, $8 advance, $10 day of show.
Emma Loo and Sam, Drunk & Sailor and Adam Gunther and the Bear-A-Tones, playing Saturday at Tip Top Deluxe Bar & Grill, $5 — Drunk & Sailor is a two-man novelty act from Kentucky who dress up in pirate costumes and perform drinking songs at fairs, festivals and cons, and even, at least once, in the beer section of a grocery store. "It'll be a real silly, fun, loud, octagonal night," Emma Loo and Sam promise on their Facebook page. Perhaps Tip Top veterans Adam Gunther and the Bear-A-Tones will be the designated drivers? Patrons are encouraged to dress like pirates.
Michael Dause & Jake Allen, C3, Sunday, Grand Haven Community Center, 421 Columbus Ave., Grand Haven, free — These are the fellows who hang out on stage with up-and-coming The Accidentals: Michael Dause handles percussion and Jake Allen, guitars and keyboards. C3 — "Creative, Compassionate, Community" — is a Sunday morning experience open to the secular and spiritual crowds alike, hosting speakers, musical guests, readings and meditation. Dause released a solo project last fall, "The Sound of Self-Destruction," while northern Michigan native Allen has been busy with live shows. C3's next musical guest on Aug. 6: Watching For Foxes.
ON THE HORIZON
July 31
SOLD OUT Lifehouse & Switchfoot, Frederik Meijer Gardens & Sculpture Park Amphitheater
Metro Jazz Voices: Meri Slaven, Trish Shandor, Car Cafagna & Jordan Schug, Jazz In The Park, Ah-Nab-Awen Park
Open Mic Jazz Jam, What Not Inn, Fennville
Brad Fritcher's Moods, Jazz & Gin Mondays, Long Road Distillers
Kevin Schaffer, Gun Lake Casino, Wayland
Dan Willenberg Trio, The Union Cabaret & Grille, Kalamazoo
Tom Duffield, Old Dog Tavern, Kalamazoo
Kalamazoo Symphony Orchestra, Kalamazoo In Tune Community Play Day, Arcadia Elementary School, 932 Boswell Lane, Kalamazoo
Baroque on Beaver, Beaver Island (July 28-Aug. 6)
AUGUST
Aug. 1
Retro Futura: Hot 80s Rewind: Howard Jones/English Beat/Men Without Hats/Modern English/Paul Young/Katrina, Van Andel Arena
The Moonrays/6-Pak, Tuesday Evening Music Club, Frederick Meijer Gardens & Sculpture Park Amphitheater
The Coathangers/The Residuels/The Omecs, The Pyramid Scheme
Union Guns, Concerts In The Park, Lamar Park, Wyoming
The Crane Wives, Garden Park, Rockford
Brandon Ward, Rogue River Tavern, Rockford
Main Street Dueling Pianos, Soundz Of Summer, Lawrence Park, Zeeland
Grand Haven Brass Band, Walk The Beat Sounds of Summer Concert Series, Bolt Park, Grand Haven
Alex Mays, Gun Lake Casino, Wayland
The Drums, Bell's Eccentric Cafe, Kalamazoo
Rusty, The Union Cabaret & Grille, Kalamazoo
Tuesday Night Jams Blue Lake Scholarship Fund-raiser, Red Spirit Retreat, South Haven
Baroque on Beaver, Beaver Island (July 28-Aug. 6)
Aug. 2
Kate Hinote & The Disasters/Cloudlight, Local Spins Wednesday @ SpeakEZ Lounge
Andrew McMahon/Arizona/The Greeting Committee, 20 Monroe Live
Lyle Lovett & His Large Band, Frederik Meijer Gardens & Sculpture Park Amphitheater
Scotty Bratcher, Summertime Blues Concert Series, DeltaPlex
SOLD OUT La Dispute/Pet Symmetry/PARTS (Show 1), The Pyramid Scheme
Moose Blood/Choir Vandals/McCaffterty, The Stache inside The Intersection
Jack Leaver, Blue Water Grill
Guiness Brothers, Garage Bar Block Party
Jason Wheeler (of Fauxgrass), Cedar Springs Brewing Co., Cedar Springs
Julianne Vanden Wyngaard, GVSU: 17th Annual Beckering Family Carillon International Concert Series, Grand Valley State University, Pew Campus
Paddy's Cure, Concerts in Rogers Park, Sparta
Roosevelt Diggs, Walk The Beat Sounds of Summer Concert Series, Pottawatomie Park, Grand Haven
Jack Adams, Jack's Waterfront Bistro + Bar, Spring Lake
Marquita & Brandon Dueling Pianos, Gun Lake Casino, Wayland
Nick Andrew Staver, Arcadia Ales, Kalamazoo
Jazz Mix Night, The Union Cabaret & Grille, Kalamazoo
Blue Veins Blues Jam, Shakespeare's Pub Lowel Level, Kalamazoo
I Love The 90s, Soaring Eagle Casino, Mt. Pleasant
Nathan and Julie Gunn, Dendrinos Chapel and Recital Hall, Interlochen Center For The Arts, Interlochen
Baroque on Beaver, Beaver Island (July 28-Aug. 6)
Aug. 3
Watching For Foxes, "Relax At Rosa," Rosa Parks Circle
The Accidentals, GRAM On The Green, Grand Rapids Art Museum
SOLD OUT La Dispute/CARE/Mush (Show 2), The Pyramid Scheme
Sexual Thunder!, Founders Brewing Co.
Andrew Gulledge, Long Road Distillers
Ozenza/Cavalcade/Man At Arms, Mulligan's Pub
Classical Fireworks, Grand Rapids Symphony Picnic Pops, Cannonsburg Ski Area, Cannonsburg
Swingtooth, Rockford Brewing Company, Rockford
Big Band Nouveau, H.O.M.E. At The B.O.B.
Alex Mays, Blue Water Grill
Oxymorons, Bostwick Lake Inn, Rockford
May Erlewine, Kentwood City Hall, 4900 Breton Road SE, Kentwood
Mary Rademacher, The Grand Lady Riverboat, Jenison
Megan Dooley, Coppercraft Distillery, Holland
Birdie Country/Valley Girl, The Brew House, Grand Haven
Two Dudes In Flip Flops, Jack's Waterfront Bistro + Bar, Spring Lake
The Ragbirds, Sizzlin Summer Concerts, Lowell
Mike Talbot/Decades, Gun Lake Casino, Wayland
Nappy Roots, Bell's Eccentric Cafe, Kalamazoo
Steven Perry, The Union Cabaret & Grille, Kalamazoo
Kate Hinote & the Disasters, Arcadia Ales, Kalamazoo
Galactic Reruns (CD release), Beards Brewery, Petoskey
Dave Mininberg, Dark Horse Brewing, Marshall
Kevin McDaniel House Band, Riverfront Concert Series, Riverfront Park, South Haven
Abigail Stauffer, Fountain Point Resort, Lake Leelanau
Baroque on Beaver, Beaver Island (July 28-Aug. 6)
Aug. 3-5
Ribfest, Arcadia Festival Place, Kalamazoo
Aug. 4
Clark Paterson/The Bootstrap Boys/Highsteppin' Playboys, Tip Top Deluxe Bar & Grill
CANCELLED Elohim, The Stache inside The Intersection
Secret Forte/Red Legs/Boy From School/Never Ending Avenue, The Pyramid Scheme
Ejection Seat/Deadlight Holiday, Mulligan's Pub
Typo, Grand Woods Lounge
John Sanger, Blue Water Grill
Great Scott, H.O.M.E. At The B.O.B.
Hattrick, Potter's Log Cabin Bar
The Moonrays, Rockford Brewing Co., Rockford
Tim Heenan, 57 Brew Pub & Bistro, Greenville
Valley Girl/Rebuild & Rebound/Spirit Week, Unruly Brewing, Muskegon
Tony Reynolds, Portobello, Grand Haven
The New Rule, Kirby House, Grand Haven
Alex Mays Band/Three's A Crowd, Jack's Waterfront Bistro + Bar, Spring Lake
Don Middlebrook & the Pearl Divers, Lakeside Concerts, Kollen Park, Holland
Pretty Rage, Itty Bitty Bar, Holland
Jenna & Jesse, Our Brewing, Holland
Sean Copenhaver/Brena, Gun Lake Casino, Wayland
Gunnar & The Grizzly Boys, Bell's Eccentric Cafe, Kalamazoo
Asamu, The Union Cabaret & Grille, Kalamazoo
Funky Butt Brass Band, Old Dog Tavern, Kalamazoo
Joel Mabus/Phil Barry/Sarah Fuerst/Nicholas Thomasma/Lisa Moaiery, Louie's, Kalamazoo
Fat Guy Fest, Shakespeare's Pub Lowel Level, Kalamazoo (Aug. 4-6)
David Greeley, Harvey's On The Mall, Kalamazoo
Les Miz/Phantom Excerpts, Harbor Country Opera, Acorn Theater, Three Oaks (Aug. 4-6)
Rascal Flatts, Firekeepers Casino, Battle Creek
Tony Fields/Allie Garland, Vibe@Five, Friendship Park, Battle Creek
Bob's Barn Jamboree, Lake Odessa
Mark Lavengood, The Mitten Bar, Ludington
Baroque on Beaver, Beaver Island (July 28-Aug. 6)
R. Kelly/Ashanti/June's Diary, Soaring Eagle Casino, Mt. Pleasant
Kenny Loggins, Silver Creek Event Center, Four Winds Casino, New Buffalo
Aug. 5
Tesla/Voices Of Extreme/Red Reign, 20 Monroe Live
Dance Contraption/78RPM/Shoebox/Stuck Lucky/Shoebox, Tip Top Deluxe Bar & Grill
Deltaphonic, Founders Brewing Co.
Jesse Leach (of Killswitch Engage) DJ Set/DJ Dean Martian/Grimebag, The Stache inside The Intersection
Nordy/Visser Brothers/Elroy Meltzer, Rocky's Bar and Grill
Hot Mulligan/Save Face/Amateur Eyes/Mover Shaker, The Pyramid Scheme
Exposure Therapy/Scarlet Lies/Ghost City, Mulligan's Pub
Kari Holmes, Back Forty Saloon
Palomino Blonde, Potter's Log Cabin Bar
Roberta Lee, Blue Water Grill
Mariachi Vargas de Tecalitlán, Cannonsburg Ski Area, Cannonsburg
Sonimanic, 57 Brew Pub & Bistro, Greenville
Stuck Lucky/Flamingo Nosebleed/78 Revolutions Per Minute, Corner Record Shop, Grandville
Delilah DeWylde, 2nd Anniversary Bash, Trail Point Brewing Company, Allendale
Tim Johnson & Co., Portobello, Grand Haven
Left Paul Trio, Grand Haven Brew House, Grand Haven
The New Rule, Kirby House, Grand Haven
Marquita Bernard/Azz Izz, Jack's Waterfront Bistro + Bar, Spring Lake
Eric Engblade & Justin Avdek, Pigeon Hill Brewing Co., Muskegon
Chunk Of Funk, Itty Bitty Bar, Holland
Grasshoppah, Park Theatre, Holland
Olivia Millerschin, Crane's Pie Pantry Restaurant & Winery, Fennville
John Sanger/Soul Syndicate, Gun Lake Casino, Wayland
Calder Baker/Max Etling/Ben Watlington, Zellie's Opry House, Howard City
Silent Bark, McDuff's Bar & Grille, Wayland
Ed Englerth Band, Red's, Middleville
DC-90, The Union Cabaret & Grille, Kalamazoo
Club Soda Reunion, Old Dog Tavern, Kalamazoo
Fat Guy Fest, Shakespeare's Pub Lowel Level, Kalamazoo (Aug. 4-6)
Jack Adams, Harvey's On The Mall, Kalamazoo
Robert Swan/Harbor Country Opera, Les Miz/Phantom Excerpts, Acorn Theater, Three Oaks (Aug. 4-6)
Slim Gypsy Baggage Plays Abbey Road, The Livery, Benton Harbor
Larry Johnson, Round Barn, New Buffalo
Sweet Water Warblers, Summer Sounds Series, Michigan Legacy Art Park, Thompsonville
Baroque on Beaver, Beaver Island (July 28-Aug. 6)
Mac Dralle, Beards Brewery, Petoskey
Lil Luke/Drebb/Blohmtreezy/trouble/King Rayn/Noemad/Braedon The Faded, Red Sky Stage, Petoskey
Funky Butt Brass Band, Aten Place, Boyne Falls
Red Herring/Vox Vidorra/The Go Rounds/Joe Hertler & the Rainbow Seekers, Short's Fest, Elk Rapids
Aug. 6
Fastball, 20 Monroe Live
Supersuckers/The Twistin Tarantulas, Tip Top Deluxe Bar & Grill
Infinite Me/Gleemer/Formerly Bodies, The Upper Room
Grand Rapids Jazz Orchestra, Founders Brewing Co.
River Rogues Dixieland Jazz Band, Harmony Hall, Grand Rapids
Randy Marsh & Friends, SpeakEZ Lounge
Bill Ellingboe, Bostwick Lake Inn, Rockford
Jim Spalink, Cedar Springs Brewing Co., Cedar Springs
Sue Bergren, Naperville, IL: 23rd Annual Cook Carillon Concert Series, Grand Valley State University, Allendale
Lew Russ, Jack's Waterfront Bistro, Spring Lake
Rich Burkholder, Kirby House, Grand Haven
Everett Domeier, Gun Lake Casino, Wayland
Keith Hall & Nashon Holloway, Concerts In The Park, Bronson Park, Kalamazoo
Reggaeloution, Arcadia Ales, Kalamazoo
Fat Guy Fest, Shakespeare's Pub Lowel Level, Kalamazoo (Aug. 4-6)
Brian Koenigsknecht, Harvey's On The Mall, Kalamazoo
Robert Swan/Harbor Country Opera, Acorn Theater, Three Oaks (Aug. 4-6)
Robert Ralph Fedderson, Round Barn, New Buffalo
L.A. Guns Reunion Tour Featuring Phil Lewis And Tracii Guns/Budderside, The Music Factory, Battle Creek
The Ragbirds, Fountain Point Resort, Lake Leelanau
Baroque on Beaver, Beaver Island (July 28-Aug. 6)
World Youth Symphony Orchestra, Interlochen Bowl, Interlochen Center For The Arts, Interlochen
Copyright 2017, Spins on Music LLC