Valentine's Day brings Kathy Lamar's "Sade/Love Songs" to SpeakEZ Lounge, with the week also featuring Brockhampton, Cabildo, Kofi Baker, Twin Flame, Badfish and more. Plus win Pop Evil tickets.
THE BIG LIST: Feb. 12-18
For an expanded list of upcoming shows at West Michigan venues, check out The REALLY Big List at Local Spins. Have concert listings you think deserve to be spotlighted? Email date, time, ticket prices, location and details to liz@localspins.com.
Support our coverage of
West Michigan's music scene

BEAUTIFUL: THE CAROLE KING MUSICAL
When: Tuesday-Sunday
Tickets: $50-$75
Where: DeVos Performance Hall, Grand Rapids
Just in time for Fat Tuesday and Valentine's Day, this musical relates the "inspiring true story" of iconic singer-songwriter and performer Carole King's rise to fame, from teaming up with her songwriting husband Gerry Goffin to striking out on her own in a solo career that generated the landmark "Tapestry" album and much more.
This Tony Award-winning production includes King classics such as "I Feel the Earth Move" and "(You Make Me Feel Like) A Natural Woman."
Get tickets and more details online at broadwaygrandrapids.com/beautiful.
LOCAL SPINS WEDNESDAY:
KATHY LAMAR
SADE TRIBUTE & LOVE SONGS
When: 8 p.m. Wednesday
Admission: Free
Where: SpeakEZ Lounge, Grand Rapids
"Local Spins Wednesdays Tribute Month at SpeakEZ Lounge" rolls out a special Valentine's Day show perfect for a romantic evening in this intimate setting.
Much-beloved Grand Rapids singer Kathy Lamar will weave songs of the iconic Sade into sets of love songs covering soul, jazz and pop. She'll be joined by a band of top-drawer musicians: pianist Paul Lesinski, bassist Robert Pace and drummer Kevin Jones (as well as a saxophonist). To heat up the evening even more, SpeakEZ Lounge will be offering some Louisiana and Cajun inspired "Soul Food" menu features, including an option for a three-course dinner for two for $50, plus wine and cocktail features in addition to the regular Wednesday special of $3 10-ounce Michigan draft beers.
Local Spins Wednesdays are presented by Local Spins, SpeakEZ Lounge, Perrin Brewing Company and WYCE, with free parking in the Monroe Avenue lot kitty-corner from SpeakEZ.
VALERIE JUNE
BIRDS OF CHICAGO
When: 8 p.m. Wednesday
Tickets: $25 ($10 with Calvin I.D.)
Where: Ladies Literary Club, 61 Sheldon Blvd. SE, Grand Rapids
Calvin College's concert series continues with Memphis singer and multi-instrumentalist Valerie June, who has released four albums since 2006, including 2013's "Pushin' Against a Stone," and her most recent acclaimed recording, "The Order of Time" (which even got attention from Bob Dylan). Her music spans Americana, roots rock, folk, blues, soul and bluegrass, and she's been part of Memphis' Broken String Collective.
Opening the show will be the rootsy Birds of Chicago, aka JT Nero and Allison Russell. Get tickets online at calvin.edu.
POP EVIL
When: 7:30 p.m. Thursday
Tickets: $25-$60
Where: 20 Monroe Live, Grand Rapids
LOCAL SPINS TICKET GIVEAWAY: The first two readers to email john@localspins.com with "POP EVIL" in the message field will win a pair of tickets to Thursday's concert. Check The Big List every week for your chance to win concert tickets.
On Friday, Pop Evil releases its brand new LP, "S/T," after releasing the single, "Waking Lions." (Check out the video online here.) So it's only apropos that these West Michigan-bred hard rockers, who've made a splash internationally, would want to treat hometown fans to their new songs and show first by playing 20 Monroe Live on Thursday night as part of the band's "Music Over Words" tour. Palaye Royale and Black Map also are on the bill. Black Map, by the way, also has a brand new EP (released Feb. 9). Get tickets online here.
Pop Evil, meanwhile, will be on tour later this year supporting Poison and Cheap Trick on their national jaunt of amphitheaters beginning in late May. (On Friday, 20 Monroe Live follows up with a tour stop by Stone Sour, Red Sun Rising and Dead Deads. Details here.)
HERE COME THE MUMMIES
THE SOUL SYNDICATE
When: 8 p.m. Friday
Tickets: $22.50 advance, $25 day of show
Where: The Intersection, Grand Rapids
They're back. Those lovable, wrapped-up creatures of funk, Here Come the Mummies, return to Grand Rapids to fill the dance floor at The Intersection. The Nashville-based band of studio session players and masters of funk – from Mummy Cass(anova) to BB Queen – will lead a procession (literally) of rollicking funk tunes, including, quite likely, selections from their latest studio album, 2016's "A Blessing and A Curse."
Opening the show will be West Michigan's own masters of vintage soul, The Soul Syndicate, led by singer Diego Morales and guitarist Mike Coon, along with their own ensemble of dynamite veteran musicians. Get tickets and details online here.
CABILDO, PANCHO VILLA'S SKULL
EPCYA, LA TYRANNA Y EL CID
When: 9 p.m. Friday
Tickets: $7 advance, $10 day of show
Where: Tip Top Deluxe Bar & Grill
Welcome to a cavalcade of Spanish-language rock revelry. West Michigan fans may be well familiar with the nine-piece, party-starting, uber-energetic Cabildo, which just released a much-buzzed-about new studio album, "Sin Fronteras." But the rest of this lineup is impressive too, with Grand Rapids alt-rocking EPCYA boasting a fresh studio recording, too. Pontiac's Pancho Villa's Skull plays mariachi punk; La Tyranna y El Cid describes its music as "punk 'n' roll nostalgia."
Get more details and tickets online here.
THE BALLROOM THIEVES
When: 9 p.m. Friday
Tickets: $15 advance, $18 day of show
Where: Bell's Brewery Eccentric Café, Kalamazoo
Boston alt-folk/rock band The Ballroom Thieves released a new single, "Do Something," (from its latest album, "Deadeye") last month and the trio currently is on a tour that crisscrosses North America through mid-April. (This is the only Michigan tour stop until an April 7 concert at The Majestic in Detroit.)
Opening the Kalamazoo show will be The Harmaleighs. Get tickets and details online at bellsbeer.com, where you can also find information about Saturday night's show starring the soul/funk of The Mainstays and Nashon Holloway, $10 advance, $12 day of show.
BIG BAD VOODOO DADDY
OUT OF FAVOR BOYS
When: 8 p.m. Saturday
Tickets: $27.50 advance, $30 day of show
Where: State Theatre, Kalamazoo
They're a swingin' legend of a band. For more than two dozen years, Big Bad Voodoo Daddy has revved up audiences with energetic live shows that set the standard as part of the swing-revival movement. Expect to hear faves like "Go Daddy-O," "King of Swing" and "You & Me & The Bottle Makes 3 Tonight (Baby)," as part of this special evening that State Theatre describes as a "throwback party" to celebrate its 90th anniversary.
Kalamazoo blues band Out of Favor Boys will get things started. Doors open at 7 p.m.; get tickets online here.
TALIB KWELI
When: 9 p.m. Saturday
Tickets: $25-$30
Where: The Pyramid Scheme, Grand Rapids
Hip hop's Talib Kweli has pumped up The Pyramid Scheme before and he's back this time on his "Radio Silence" tour to entertain West Michigan fans. The 42-year-old Brooklyn rapper and activist released his eighth solo album, "Radio Silence," last year, getting boatloads of praise for his socially conscious tracks, with even Pitchfork saying he "remains the vanguard for deep-thinking conscious rap."
Also on the bill: NIKO IS and DJ Spintelect. Get details and tickets online here.
KOFI BAKER'S CREAM EXPERIENCE
When: 9:30 p.m. Saturday
Admission: $5
Where: Founders Brewing Co., Grand Rapids
This isn't your ordinary "tribute" band. Kofi Baker just happens to be the son of legendary Cream drummer Ginger Baker and he's been paying homage to his father's legacy with this touring act, which also features guitarist Chris Shutters and bassist Frank May. The idea: "Interpreting the original sound (of Cream) and keeping the now legendary feel." Kofi Baker, by the way, has set up a drum school in Chicago.
Saturday also happens to be the day of Founders' fifth annual "Firkin Freezeout," which begins at 11 a.m. and features more than 40 firkins, special food offerings and live ice carving. Details online at foundersbrewing.com.
TASTE OF SOUL SUNDAY:
KARISA WILSON, ZION LION
NOEL WEBLEY & JAZZY FRIENDS
JULIUS HIGHT W/ BEDROCK
When: 1-4:30 p.m. Sunday
Admission: Free
Where: Grand Rapids Main Library, 111 Library St. NE, Grand Rapids
February is African American History Month and this annual "Taste of Soul" event celebrates with music from a diverse set of West Michigan artists. The afternoon will feature performances by Grand Rapids singer-songwriter Karisa Wilson, Kalamazoo reggae band Zion Lion, Grand Rapids jazz bassist Noel Webley & Jazzy Friends Quintet, and Grand Rapids' Julius Hight with hip hop/R&B/fusion band Bedrock.
In addition, the afternoon will include presentations on Minnie Forbes & the Negro League Baseball, South High School and the history of athlete activism. Free food samples will be provided by NoLo's Soul, Irie Kitchen, Big Ed's BBQ and Mosby's Popcorn. Details online here.
The main library also hosts another concert in its "Music in the Stacks" series on Thursday featuring the music of Grand Rapids psych rock band Fyrrh. Get details about that online here.
MARILLION
When: 7 p.m. Sunday
Tickets: $42-$115
Where: 20 Monroe Live, Grand Rapids
Longtime West Michigan prog-rock fans will be out in full force for this one. Britain's Marillion brings its U.S. tour to Grand Rapids this weekend.
Although lineups have changed over the years, the current roster features original guitarist Steve Rothery, along with longtime keyboardist Mark Kelly, bassist Pete Trewavas, drummer Ian Mosley and singer Steve Hogarth. The band, formed in 1979, released its 18th and most recent studio album, "F— Everyone and Run," in 2016, a recording that rose to No. 4 on the U.K. charts. Get concert tickets online here.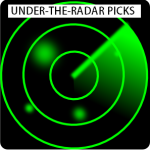 UNDER-THE-RADAR PICKS
Brockhampton playing The Intersection in Grand Rapids, 9 p.m. Tuesday, $35 – Brockhampton brings its "Love Your Parents" tour to West Michigan, with the Texas-based "all-American boy band" uncorking its alternative hip hop and "pop-rap" for what's liable to be a VERY enthused young audience. Yes, this is an all-ages show; details online here.
Sleeping With Sirens playing The Intersection in Grand Rapids, 7:30 p.m. Wednesday, $25 – Post-hardcore Florida band Sleeping With Sirens has dubbed its tour "Gossip World Tour 2018," stopping in Grand Rapids along with Set It Off, The Gospel Youth and Southpaw. Following the all-ages show there will also be an 18-and-older Sleeping With Sirens DJ set and after-party in The Stache ($5 with Sleeping Sirens ticket; $8 without). Details here.
Joshua Davis playing a special Valentine's show at Salt of the Earth, 114 E. Main St. in Fennville, 6 p.m. Thursday, $25 – Celebrate Valentine's Day the day after the big day with your sweetie in the confines of this splendid restaurant, entertained by much-praised Traverse City singer-songwriter Joshua Davis, whose new album features the appropriately titled song, "Good Love Lasts." Details online here.
Twin Flame EP-Release Party at The Pyramid Scheme in Grand Rapids, 8 p.m. Thursday, $7 advance, $10 day of show – Grand Rapids' Twin Flame plays "lyrically biting, vintage, punk-fueled pop," and the band is celebrating release of its new EP, "Red Lips/Naked Feelings." Also performing on Thursday: Joe & The Westside Orchestra and The War Between. Details online here. The Pyramid Scheme follows this on Friday with Lokella, Jesse Ray & The Carolina Catfish, Hail Your Highness and Tired Blood.
Carrie Nation & The Speakeasy playing Founders Brewing Co. in Grand Rapids, 9:30 p.m. Thursday, free – This Kansas "brass 'n' grass" sextet puts on a lively show, meshing bluegrass, punk and Dixieland jazz in their approach to captivate fans. And rootsy Grand Rapids rock band Jack Droppers & The Best Intentions open the show.
Deerfield Run playing Harmony Hall in Grand Rapids, 8 p.m. Thursday, free – With a mix of blues, rock, country and more, Grand Rapids' Deerfield Run fires up the upstairs stage at Harmony Hall on Grand Rapids' West Side.
Hip Hop at Mulligan's Pub in Eastown in Grand Rapids, 9 p.m. Thursday, free – Wuzee and the Almighty Foot Clans hosts this evening of hip hop with Assorted Anonymous, Biffy the Beat Slayer and Wills Piff.
Lipstick Jodi and Red Rio playing Creston Brewery in Grand Rapids, 9:30 p.m. Thursday, free – Creston keeps its live music rolling with the rock/pop of Lipstick Jodi and singer-songwriter Red Rio. It follows this at 8 p.m. Friday with Secret Geometry and Lazy Genius, then Chunk of Funk at 4 p.m. Sunday with Nicholas James Thomasma's fourth version of the "Creston Songteller Sessions" at 7 p.m. Sunday.
Mary Rademacher on Thursday and Mid-Life Crisis on Saturday, playing One Trick Pony in Grand Rapids, 8 p.m. each night, free – West Michigan singer Mary Rademacher is a pro's pro and an in-demand singer who can tackle everything from jazz to pop to rock to show tunes. And classic rock's Mid-Life Crisis is a favorite returnee to this cozy venue. Call 235-7669 for reservations.
That Beatles Thing playing Itty Bitty Bar in Holland at 9:30 p.m. Friday and Tip Top Deluxe Bar & Grill in Grand Rapids at 10 p.m. Saturday – The boys in this Grand Rapids-based Fab Four tribute act are truly impressive in their attention to detail and the wonderful harmonies which emulate The Beatles. After playing Holland's Itty Bitty on Friday, they return to the Tip Top on Saturday to open for The Doors Opened, a Doors tribute act. It makes for a night of powerful nostalgia. Details online here.
Asamu Johnson & The Associates of the Blues on Friday, Vincent Hayes on Saturday, playing Billy's Lounge in Grand Rapids, 9:30 p.m. each night, $5 – Consider this a double-header of blues at Billy's. First up, it's the vintage blues wallop of Asamu Johnson & The Associates of the Blues, followed on Saturday by blues guitarist-singer Vincent Hayes. Details online at billyslounge.com.
Badfish: A Tribute to Sublime playing The Intersection in Grand Rapids, 8 p.m. Sunday, $15 advance, $18 day of show – Badfish returns to Grand Rapids to once again pay tribute to the music of Sublime, this time as part of its "Head High" tour and with Tropidelic and Dance Contraption also on the bill. Doors open for this all-ages show at 7 p.m. Sunday.
THE REALLY BIG LIST AND ON THE HORIZON
Monday, Feb. 12
Starset/Palisades/Grabbitz/Year Of The Locust, The Intersection
John Shea, Republic
BassBin: Just Alexander/Joel Oliver/Nef Bass, Billy's Lounge
Diego Rivera/Rockford High School Jazz Ensemble, Rockford High School, Rockford
Swingtooth, Rockford Brewing Co., Rockford
Hope College Jazz Night, Our Brewing, Holland
Jazz Jam, What Not Inn, Fennville
Steffan Copenhaver, Gun Lake Casino, Wayland
Dan Willenberg Trio, The Union Cabaret & Grille, Kalamazoo
Tuesday, Feb. 13
Broadway Grand Rapids, "Beautiful — The Carole King Musical," DeVos Performance Hall (Feb. 13-18)
Brockhampton, The Intersection
Take Three Jazz Ensemble, Grand Theatre, Grand Haven
Alex Mays Band, Gun Lake Casino
Cheap Dates, The Union Cabaret & Grill, Kalamazoo
Jazz Jam, Rupert's Brew House, Kalamazoo
Wednesday, Feb. 14
Kathy Lamar: Sade And Love Songs, Local Spins Wednesday Tribute Series @ SpeakEZ Lounge
Broadway Grand Rapids, "Beautiful — The Carole King Musical," DeVos Performance Hall (Feb. 13-18)
Valerie June/Birds Of Chicago, Calvin College SAO @ Ladies Literary Club
Mark Sala, H.O.M.E. At The B.O.B.
Sleeping With Sirens/Set It Off/The Gospel Youth/Southpaw, The Intersection
Fictional Friends, Mulligan's Pub
Tom Hagen Trio with Mary Rademacher Reed, Noto's, Cascade
Jim Spalink, Cedar Springs Brewing Company, Cedar Springs
JMM Jazz Band, The Black Sheep Baa & Grill, Holland
Toby Bresnahan, Hilliard's Corner Lounge, Wayland
Jake Stevens, Gun Lake Casino
WMU Jazz Jams, The Union Cabaret & Grille, Kalamazoo
Western Michigan University Jazz Lab Band/Alumni Guest Artists Benje Daneman/Gene Knific/Evan Hyde/Ben Schmidt-Swartz, (Tom Knific, director), Dalton Center Recital Hall, Kalamazoo
May Erlewine, Rare Bird Brewery, Traverse City
Thursday, Feb. 15
Pop Evil, 20 Monroe Live
Broadway Grand Rapids, "Beautiful — The Carole King Musical," DeVos Performance Hall (Feb. 13-18)
Fyrrh, Music In The Stacks, Grand Rapids Public Library Main
Carrie Nation & The Speakeasy, Founders Brewing Company
Twin Flame (EP release), The Pyramid Scheme
Mary Rademacher Reed Trio Featuring Dave Proulx, One Trick Pony
Deadlight Holiday, H.O.M.E. At The B.O.B.
Laura Bennett & Chris Corey, New Holland Brewing's The Knickerbocker
Deerfield Run, Harmony Hall
Lipstick Jodi/Red Rio, Creston Brewery
Damn The Witch Siren/Milliken Chamber/Maggie May, Rocky's Bar & Grill
WuZee/Samil (The Almighty Foot Clan)/Wills Piff/Biffy the Beat Slayer/Assorted Anonymous, Mulligan's Pub
Cole Hansen, Rockford Brewing Co., Rockford
Joshua Davis, Salt Of The Earth, Fennville
Chris & Andy, Grand Armory Brewing, Grand Haven
Nate Holley, Itty Bitty Bar, Holland
The JetBeats, Big Lake Brewing, Holland
Sean Copenhaver/Beer For Breakfast, Gun Lake Casino
Megan Stagl, The Union Cabaret & Grill, Kalamazoo
Moss Jaw/BFF/Guppy, Bell's Eccentric Cafe, Kalamazoo
Jake Kershaw, "On The Rise Artist Showcase," Williams Auditorium, Ferris State University, Big Rapids
Friday, Feb. 16
Stone Sour, 20 Monroe Live
Here Come The Mummies/The Soul Syndicate, The Intersection
Lokella/Jesse Ray & the Carolina Catfish/Hail Your Highness/Tired Blood, The Pyramid Scheme
Borrowed Time, Grand Woods Lounge
Broadway Grand Rapids, "Beautiful — The Carole King Musical," DeVos Performance Hall (Feb. 13-18)
John Shea, JW Marriott
Mike Frost Trio, Rendezvous Lounge, Amway Grand Plaza Hotel
Grand Rapids Symphony, The Classical Coffee Concert/Beethoven, Haydn & Mozart, St. Cecilia Music Center
Funkle Jesse, H.O.M.E. At The B.O.B.
Secret Geometry/Lazy Genius, Creston Brewery
Cabildo/Pancho Villa's Skull/EPCYA/LaTyranna y El Cid, Tip Top Deluxe Bar & Grill
Asamu Johnson & Associates Of The Blues, Billy's Lounge
Hoffey/Mark Harrell/Pete And Bergie, Mulligan's Pub
Beer For Breakfast, River City Saloon
Homespun, Twisted Bull
Lynn Thompson, Bier Distillery, Belmont
Azz Izz, Shots On The River, Belmont
Kathy Lamar/Bob VanStee/Kevin Jones, Noto's, Cascade
Grand Rapids Community College Ensembles, Musical Moods, Jenison Center For the Arts, Jenison
Bill Ellingboe, Bostwick Lake Inn, Rockford
Wonder Lush, Woody's Press Box, Wyoming
Yellow Brick Road Dueling Pianos, Caledonia Family Tavern, Caledonia
Gabrial James, EB Coffee & Pub, Caledonia
Parker Quartet, Great Performance Series, Jack H. Miller Center for Musical Arts, Hope College, Holland
The Moonrays, New Holland Brewing's Pub On 8th, Holland (7 p.m.)
That Beatles Thing, Itty Bitty Bar, Holland
Catfish & the Man, Grand Armory Brewing, Grand Haven
Sweet J Band, Jack's Waterfront Bistro + Bar, Spring Lake
Brad Fricher's MOODS, 18th Amendment Spirits Co., Muskegon
The Hawkeyes, Unruly Brewing Co., Muskegon
DC-90, McDuff's Bar & Grille, Wayland
Jack Leaver/Black Diamond, Gun Lake Casino
Guitar Up!/Vishaps/Silphium Blooms, Rupert's Brew House, Kalamazoo
WMUsic Showcase Spectacular, Miller Auditorium, Kalamazoo
The Ballroom Thieves, Bell's Eccentric Cafe, Kalamazoo
Delilah DeWylde, The Union Cabaret & Grille, Kalamazoo
Keith Scott, Boatyard Brewing Company, Kalamazoo
Crystal Bowersox, Acorn Theater, Three Oaks
Slim Gypsy Baggage, The Livery, Benton Harbor
Kari Lynch, Schuss Mountain, Bellaire
Kelly Shivley & Dan House, Red Sky Stage, Petoskey
Ultraviolet Hippopotamus, The Parliament Room @ Otus Supply, Ferndale
Saturday, Feb. 17
Broadway Grand Rapids, "Beautiful — The Carole King Musical," DeVos Performance Hall (Feb. 13-18)
Kofi Baker's Cream Experience, Founders Brewing Co.
Saved By The 90s, The Intersection
Sixteen Candles, 20 Monroe Live
Mid-Life Crisis Band, One Trick Pony
Kari Holmes, Back Forty Saloon
Homespun, Twisted Bull
Talib Kweli, The Pyramid Scheme
Mary Rademacher Reed Trio, JW Marriott
Mike Frost Trio, Rendezvous Lounge, Amway Grand Plaza Hotel
David Mosher/Kitty Donohoe, Grand River Folk Arts Society, Wealthy Theatre Annex
Refurbished/Big Boss Band, Flanagan's Irish Pub
Atomic Radio, H.O.M.E. At The B.O.B.
Vincent Hayes, Billy's Lounge
Suits & Daggers/Elizabeth Stryde/Tomb Of Teeth/Laurentian Tides, Mulligan's Pub
That Beatles Thing (The Beatles tribute) vs. The Doors Opened (The Doors tribute), Battle of Tribute Bands, Tip Top Deluxe Bar & Grill
Corelocked Band, River City Saloon
Lighting Matches/Silent Pear/The Sauce/Midnight Strange, Quinn & Tuite's Irish Pub
50 Shades Of Red: Birthday Celebration for Flav hosted by Deelishes/J Will/Danrue & Nick/Deavondre Jones, The Orbit Room
17 Degrees, Bier Distillery, Belmont
Azz Izz, Shots On The River, Belmont
Brant Satala, Thornapple Brewing Co., Cascade
John Shea, Noto's, Cascade
Beer For Breakfast, Rogue River Tavern, Rockford
The Fast Hands Band, Rockford Brewing Co., Rockford
Barenaked 90s, Woody's Press Box, Wyoming
Hope College folk ensembles, "The Music of Joni Mitchell," (Indie Folk Ensemble, American Roots Ensemble, Appalachian String Band Ensemble, OTVD jazz ensemble and Brazilian Drumming Ensemble), Jack H. Miller Center for Musical Arts, Holland
Gabrial James, Great Legs Winery Brewery Distillery, Holland
Elton Rohn (Elton John tribute), Legends Series, Park Theatre, Holland
Pretty Rage, Itty Bitty Bar, Holland
Dunegrass/Vincent Hayes, Tripelroot, Zeeland
Jack Leaver, Saugatuck Brewing Co., Douglas
Dave & Connie D, The Pipeline Smokehouse & Grill, West Olive
Bootstrap Boys, Grand Armory Brewing, Grand Haven
Sweet J Band, Jack's Waterfront Bistro + Bar, Spring Lake
The Left Paul Trio, Hennessy's Pub, Muskegon
Greenbrook, Unruly Brewing Co., Muskegon
The Heavy Pine, Crankers, Big Rapids
Hinder, Little River Casino, Manistee
Silent Bark, McDuff's Bar & Grille, Wayland
Marquita Bernard/Black Diamond, Gun Lake Casino
Wu Man and the Shanghai Quartet, Fontana Chamber Arts, Dalton Recital Hall, Western Michigan University, Kalamazoo
The Mainstays/Nashon Holloway, Bell's Eccentric Cafe, Kalamazoo
Hairmainia, Shakespeare's Pub, Kalamazoo
Big Bad Voodoo Daddy/Out Of Favor Boys, Kalamazoo State Theatre, Kalamazoo
Shelby Lentz, Arcadia Ales, Kalamazoo
Groove Lab, The Union Cabaret & Grill, Kalamazoo
Sons Of Apollo/Dark Triogy, The Music Factory, Battle Creek
Blue Water Ramblers (Foundry Hall show), Epiphany Church, South Haven
Cold Mountain Child, The Livery, Benton Harbor
Jewell And The Future, Czar's 505, St. Joseph
Kari Lynch, Schuss Mountain, Bellaire
Kevin Johnson/Indigo Moon/Eliza Thorp/Nelson Olstrum, Red Sky Stage, Petoskey
Sunday, Feb. 18
Marillion, 20 Monroe Live
Karisa Wilson Music/Zion Lion/Noel Webley and Jazzy Friends Quintet/Julius J. Hight & Bedrock, Taste Of Soul Sunday, Grand Rapids Public Library Main
Mike Frost & Mike Hyde, Jazz Brunch, JW Marriott
River North Jazz Brunch, The Old Goat
Badfish/Tropidelic/Dance Contraption, The Intersection
Broadway Grand Rapids, "Beautiful — The Carole King Musical," DeVos Performance Hall (Feb. 13-18)
Helen Luken, piano/Dr. Stephan Jones, trumpet, Sunday Classical Concert Series, Grand Rapids Art Museum
Randy Marsh & Friends, SpeakEZ Lounge
Chunk Of Funk/Kyle Rasche (of Chain Of Lakes)/Jessica In The Rainbow/Nicholas James Thomasma, Creston Songteller Sessions, Creston Brewery
River Rogues Jazz Band, Harmony Hall
Robin Connell Trio & Jim Cooper, First United Methodist Church
The Alien Dogs/Switch Pit/Tube Socks, Tip Top Deluxe Bar & Grill
Jack Leaver, Cedar Springs Brewing Company, Cedar Springs
Watching For Foxes, C3 Spiritual Connection, Community Center, Grand Haven
Gifts Or Creatures/Lincoln County Process,Salt Of The Earth, Fennville
Coty Bouchard, Hilliard's Corner Lounge, Wayland
Tony Reynolds, Gun Lake Casino, Wayland
Kalamazoo Academy Of Rock, Bell's Eccentric Cafe, Kalamazoo
Western Michigan University Symphonic Band, Miller Auditorium, Kalamazoo
Winners And Winds, Frauenthal Center For The Performing Arts, Muskegon
ON THE HORIZON
Monday, Feb. 19
Carl Cafagna & The Creole Kitchen, West Michigan Jazz Society Jazz Gumbo, New Holland Brewing's The Knickerbocker
John Shea, Rockwell Republic
BassBin: Gettoblaster, Billy's Lounge
Swingtooth, Rockford Brewing Co., Rockford
John Scholten, Kids' Music Night, New Holland Brewing's Pub On 8th, Holland
Hope College Jazz Night, Our Brewing, Holland
Mike Talbot, Gun Lake Casino, Wayland
Jazz Jam, What Not Inn, Fennville
Dan Willenberg Trio, The Union Cabaret & Grille, Kalamazoo
University Concert Band, Miller Auditorium, Kalamazoo
Tuesday, Feb. 20
Kyle Kinane, The Pyramid Scheme
MusArte Duo, Frederik Meijer Gardens
A Day To Remember/Papa Roach/Falling In Reverse/The Devil Wears Prada, Deltaplex Arena, Comstock Park
Take Three Jazz Ensemble, The Grand Theatre, Grand Haven
Truth In Jazz Orchestra, 920 Watermark, Muskegon
Coty Bouchard, Gun Lake Casino, Wayland
Rusty's BA Band, The Union Cabaret & Grill, Kalamazoo
Jazz Jam, Rupert's Brew House, Kalamazoo
Wednesday, Feb. 21
The Honeytones, Steve Earle Tribute, Local Spins Wednesday @ SpeakEZ Lounge Tribute Series
The Mowglis/Mainland, Calvin College SAO @ Ladies Literary Club
Galactic/Butcher Brown, The Intersection
Matt Gabrial, H.O.M.E. At The B.O.B.
Fictional Friends, Mulligan's Pub
Tom Hagen Trio Featuring Rick Reuther, Noto's, Cascade
Brothers Picker, Cedar Springs Brewing Company, Cedar Springs
Daniel Champagne, Seven Steps Up, Spring Lake
Grand Haven Orchestra Irish Fest, First Presbyterian Church, Grand Haven
Frontier Ruckus/Cataldo, Park Theatre, Holland
Dueling Pianos, New Holland Brewing's Pub On 8th, Holland
Brett Dame, Gun Lake Casino
WMU Jazz Jams, The Union Cabaret & Grille, Kalamazoo
Jazz Jam, Rupert's Brewhouse, Kalamazoo
Thursday, Feb. 22
Blake Shelton/Brett Eldredge/Carly Pearce/Trace Adkins, Van Andel Arena
Mija/Kill Paris/Faren Stmad/S.P. Chase, The Intersection
For The Fallen Dreams/Sleep Waker/Hollow Front/Nagazi, The Stache inside The Intersection
Gregory Porter, Spectacular Jazz Series, St. Cecilia Music Center
Kathy Lamar, One Trick Pony
Suzies/Harlequins/Glum, Founders Brewing Company
Cheap Dates/Brian Randall Band, H.O.M.E. At The B.O.B.
St. Joe Jack/Blame The Observer/Abram Gunther/Adams Ekl: Acoustic Madness, Rocky's Bar & Grill
Laura Bennett & Chris Corey, New Holland Brewing's The Knickerbocker
Hannah Rose & the Gravestones Trio, Harmony Hall
Fathom XIX/City Kitty & the Road Runners, Mulligan's Pub
JMM Jazz, Noto's Old World Italian Dining, Cascade
Jim Spalink, Rockford Brewing Co., Rockford
Checkers Morton, Sandy Point Beach House, West Olive
Chris & Andy, Grand Armory Brewing, Grand Haven
Nate Holley, Itty Bitty Bar, Holland
Cold Mountain Child, Big Lake Brewing, Holland
Lushh/DJ Sic Musiq/DJ Conscious (J Dilla tribute), Bell's Eccentric Cafe, Kalamazoo
Keith Hall Jams, The Union Cabaret & Grill, Kalamazoo
Friday, Feb. 23
Bela Fleck & Abigail Washburn, Acoustic Cafe Series, St. Cecilia Music Center
Chase Rice/James Barker Band, 20 Monroe Live
That 1 Guy, The Stache inside The Intersection
G Herbo/Lil Bibby, The Intersection
The Last Gasp Collective/Rick Chyme/FrivolousShara/The MelV Collective: Local Showcase #21, The Pyramid Scheme
Funkle Jesse, Grand Woods Lounge
Crawpuppies, H.O.M.E. At The B.O.B.
John Shea, JW Marriott
Noel Webley Trio, Rendezvous Lounge, Amway Grand Plaza Hotel
Fathom XIX/Novice, Creston Brewery
Murder Party/Bet On Rats/Hex Bomb/Kiwi Army, Tip Top Deluxe Bar & Grill
Cloud Rat/SOROS/Fuktopsy, Kuzzins Lounge
The Moonrays, Rocky's Bar & Grill
Vazum/Blanca Luz/White Bee, Mulligan's Pub
Hank Mowery & the Hawktones, Billy's Lounge
SoniManic, River City Saloon
Stolen Horses, Twisted Bull
River City Jazz Ensemble With Kathy Gibson and vocal Jazz students, Annual Swing Time Concert, Cornerstone University
Jaded 8, Shots On The River, Belmont
Kathy Lamar/Bob VanStee/Kevin Jones, Noto's, Cascade
Trixy Tang, Nick Fink's, Comstock Park
Jim Shaneberger, Bostwick Lake Inn, Rockford
Brena, Woody's Press Box, Wyoming
Vinylicious, New Holland Brewing's Pub On 8th, Holland
Michael Cleveland & Flamekeeper (Winter Bluegrass Series), Park Theatre, Holland
Fusion, Itty Bitty Bar, Holland
Nicholas James, Grand Armory Brewing, Grand Haven
Gabrial James, Hennessy's Pub, Muskegon
West Side Soul Surfers, The Alley Door Club, Frauenthal Center, Muskegon
The Crane Wives, The Mitten Bar, Ludington
Steel Giant, Bell's Eccentric Cafe, Kalamazoo
Jake Simmons & the Little Ghost/Sinker/Badwater Sound/reggie, Rupert's Brew House, Kalamazoo
Chirp/Trifocal/Secretary Of Space, Papa Pete's, Kalamazoo
Sweet Diezel Jenkins, The Union Cabaret & Grill, Kalamazoo
Alex Mays/Eddie Blue Lester, Boatyard Brewing Company, Kalamazoo
Goldstein-Peled-Fiterstein Trio, Dendrinos Chapel and Recital Hall, Interlochen Center For The Arts, Interlochen
The Real Ingredients, Stiggs Brewery & Kitchen, Boyne City
Rick Springfield, Four Winds Casino Silver Creek Events Center, New Buffalo
Dart Board Compromise, Czar's 505, St. Joseph
Saturday, Feb. 24
Grand Rapids Symphony, Symphony With Soul (Ella Fitzgerald tribute), DeVos Performance Hall
Ultraviolet Hippopotamus, The Pyramid Scheme
Pvris/Flint Eastwood/Cherry Pools, The Intersection
Whiskey Myers/Muscadine Bloodline, The Stache inside The Intersection
El Brandino/Cosmic Knot/Red Rio/Conrad Shock + The Noise, Founders Brewing Co.
Natchez Trace, One Trick Pony
Hip Pocket, H.O.M.E. At The B.O.B.
Noel Webley Trio, Rendezvous Lounge, Amway Grand Plaza Hotel
Kevin Jones Trio, JW Marriott
Whiskey Myers/Muscadine Bloodline, The Stache inside The Intersection
Jesse Ray & the Carolina Catfish/Sandra Effert/DJ Negligence/dynja DJ: Hidden Gems (benefit for Crescendo Foundation), Rocky's Bar & Grill
Livid/Huntsmen/Discarnatus, Mulligan's Pub
Thirsty Perch Blues Band, Billy's Lounge
White Rabbit/Barrel Bones, Tip Top Deluxe Bar & Grill
Dede & the Dreamers, Harmony Hall
Project 90, River City Saloon
Astro Jackson, Back Forty Saloon
Stolen Horses, Twisted Bull
DC-90, Flanagan's Irish Pub
Grand Rapids Community College, Libor Ondras, Alfred P. Smith Music Center, Grand Rapids Community College
Jaded 8, Shots On The River, Belmont
Alistair Beerens, Thornapple Brewing Co., Cascade
John Shea, Noto's, Cascade
Gabrial James, Bier Distillery, Comstock Park
Trixy Tang, Nick Fink's, Comstock Park
Eric Engblade Trio, Rockford Brewing Company, Rockford
Jaded, Rogue River Tavern, Rockford
Evan Burgess, Woody's Press Box, Wyoming
Muskegon Community College Collage Concert, Frauenthal Center For The Performing Arts, Muskegon
In The Tradition Jazz Ensemble, Hackley Library, Muskegon
Trifocal/Flexadecibel, Unruly Brewing Co., Muskegon
Harris/Lavengood/Sturgill, Seven Steps Up, Spring Lake
Fauxgrass, Grand Armory Brewing, Grand Haven
Randy Johnson, Sandy Point Beach House, West Olive
Breakline, Zellie's Opry House, Howard City
Double Nickel, Tripelroot, Zeeland
Sookie J Trio, Saugatuck Brewing Co., Douglas
Tongue And Groove, Itty Bitty Bar, Holland
J Berends, The Pipeline Smokehouse & Grill, West Olive
Haydn & Beethoven, Pablo Ferrandez-Castro, cello/Kalamazoo Symphony Orchestra, Chenery Auditorium, Kalamazoo
Big Something, Bell's Eccentric Cafe, Kalamazoo
Team Two, Arcadia Ales, Kalamazoo
Vibrancy, The Union Cabaret & Grill, Kalamazoo
The Honey Pot (album release)/Wailsharq, Rupert's Brewhouse, Kalamazoo
The Complication (CD release), The Music Factory, Battle Creek
Made In America: A Tribute To Toby Keith, Acorn Theater, Three Oaks
Jason Hawk Harris/Mark Lavengood, The Livery, Benton Harbor
The Crane Wives, Live From Charlevoix, Charlevoix Cinema III, Charlevoix
Sunday, Feb. 25
Jeezy, 20 Monroe Live
Elliot Root, The Stache inside The Intersection
Teen Stars Live, DeVos Performance Hall
John Proulx/Paul Keller/Pete Siers Trio, (CD release), St. Cecilia Music Center
Ensemble Monrage, Sunday Classical Concert Series, Grand Rapids Art Museum
Rob Clearfield/Folias Duo, Heritage Hausmusik, 53 College Ave. SE (reservations required: heritagehausmusik@gmail.com or foliasmusic@gmail.com)
Greg Miller, Sunday Brunch, JW Marriott
Randy Marsh & Friends, SpeakEZ Lounge
Craig Hunnicutt, Creston Brewery
City Kitty and the Road Runners/Short Hair Domestics/Tweeg and the Bounders, Tip Top Deluxe Bar & Grill
River North, Jazz Brunch, The Old Goat
HBS Trio, Harmony Hall
KDL Crooners Featuring The B-Side Growlers, KDL Sunday Afternoon Live, Cascade Township Library
Max Colley III Quartet, (CD release), LaFontsee Galleries
Arturo Ziraldo, Cedar Springs Brewing Company, Cedar Springs
Young Hyun Cho, Hempy Keyboard Series, Saugatuck Center For The Arts, Saugatuck
The Moxie Strings, Spring Lake Public Library, Spring Lake
Delilah DeWylde, Salt Of The Earth, Fennville
Team Two, Arcadia Ales, Kalamazoo
Dana Sipos (a Foundry Hall show), Bailey Museum, South Haven
Marina & Zack Ferrell, Hilliard's Corner Lounge, Wayland
Birdland All-Stars Featuring Tommy Igoe, Traverse City Opera House
Copyright 2018, Spins on Music LLC