Things ramp up the second week of August with Michigander & Benjaman James, JRob & Convotronics, Jake Kershaw, Sawyer Fredericks, Circa Survive, another Riversedge show and a special Westside Weekend of rock.
THE BIG LIST: (Aug. 7-13)
For an expanded listing of upcoming shows at more than 160 West Michigan venues, check out The REALLY Big List at Local Spins. Have concert listings you think deserve to be spotlighted? Email date, time, ticket prices, location and details to liz@localspins.com.
BENJAMAN JAMES
MICHIGANDER
When: 7 p.m. Tuesday
Admission: free to Meijer Gardens members
$12 adults; $9 seniors; children $4 to $9
Where: Frederik Meijer Gardens & Sculpture Park, Grand Rapids Township
This showcase of regional music this week spotlights popular up-and-coming acts from different ends of West Michigan. Traverse City's Benjaman James (Old Mission Collective) oozes funkiness, soul and jazziness, something that weaves its way throughout an EP he released last year.
Meanwhile, Kalamazoo's Michigander, led by Jason Singer, has been playing a host of high-profile shows, including performing at last month's MoPop Festival in Detroit, where he and his band got a chance to show off their anthemic indie-rock. Get more info online at meijergardens.org.
JAKE KERSHAW
JIMMIE STAGGER
When: 6:30 p.m. Wednesday
Admission: Free
Where: DeltaPlex Arena, Walker
The 97LAV Summertime Blues series continues with an intriguing combo of regional artists – one a local legend who's been performing in the Grand Rapids since the 1960s and the other a teenage wunderkind who just released his first album. Grand Rapids' own Jimmie Stagger opens this week's show followed by 16-year-old Jake Kershaw of Marshall, who's been turning heads and growing an audience for this fiery musicianship, something aptly displayed on his debut album, "Piece of My Mind."
Go to this show and you'll be able to say you saw him when.
LOCAL SPINS WEDNESDAY:
GRASSHOPPAH
(COWPIE PRE-PARTY)
When: 8 p.m. Wednesday
Admission: Free
Where: SpeakEZ Lounge, Grand Rapids
Farmer John Crissman, head honcho for this weekend's Cowpie Music Festival, has long been a fan of Grasshoppah and its genre-fusing bluegrass. So, last winter he contacted frontman Glenn House, who now makes his home in Portland, Ore., and asked whether Grasshoppah could play a reunion show at this year's Cowpie fest. One thing led to another and Grasshoppah – multi-instrumentalist House, mandolinist Brian Oberlin and bassist Chris Carr – decided to mount a full-fledged mini-tour of Michigan, its first shows here in seven years.
THIS WEEK'S TICKET GIVEAWAY: The band's SpeakEZ appearance will serve as a warm-up to Cowpie (see details below) and will include a ticket giveaway to the festival and other fun stuff. As always, there will be Michigan beer specials on tap, and once again, free parking available across the street in the lot on Monroe Avenue NW. Local Spins Wednesdays are presented with support from Glave Business Solutions, SpeakEZ Lounge and WYCE. (Grasshoppah plays Thursday night and Saturday afternoon at Cowpie, then finishes its tour with an appearance at 4 p.m. Sunday at the Red Dock in Douglas.)
UNITY CHRISTIAN MUSIC FESTIVAL
When: Wednesday-Saturday
Tickets: $32.50 (one-day pass)-$70 (three-day pass)
Where: Heritage Landing, Muskegon
The corner of Shoreline Drive and 7th Street in Muskegon becomes home for four days to two stages worth of well-known as well as up-and-coming Christian musicians at non-profit Alive On The Lakeshore's family-friendly music event. Casting Crowns will play at 8:45 p.m. Thursday on the Unity Main Stage-Country Dairy.
The Youth For Christ stage offers the likes of We Are Messengers, whose "Point To You" is among Billboard's top 50 Christian songs this week (7:45 p.m. Thursday) and West Michigan rapper Beacon Light, worship leader at The Edge Urban Fellowship in Grand Rapids (6:15 p.m. Saturday). Get details and tickets online at unitymusicfestival.com.
JENNIFER KNAPP
When: 8 p.m. Thursday
Tickets: $25-$35
Where: Seven Steps Up, Spring Lake
Singer-songwriter Jennifer Knapp made a splash with her 1998 debut album, "Kansas," which spawned the single, "Undo Me," then later found herself nominated for a Grammy Award for 2000's "Lay It Down." Initially tagged as Christian artist, the folk-rocker took a seven-year hiatus from the business, left the Christian music industry and returned with 2010's "Letting Go" (when she also came out as a lesbian), followed by "The Hymns of Christmas" and "Set Me Free."
The American-Australian singer recently released "Love Comes Back Around." Get tickets online at pindropconcerts.com.
COWPIE MUSIC FESTIVAL:
UV HIPPO, FAREED HAQUE
EKOOSTIK HOOKAH,
GRASSHOPPAH, DESMOND JONES
When: Thursday-Saturday
Tickets: $70 three-day pass advance
$80 three-day pass at gate
$15 Thursday, $60 Fri.-Sat., $50 Sat. only
Where: Shagbark Farm, 7525 Alaska Ave. SE, Caledonia
This charming regional music festival held on a working cattle ranch south of Grand Rapids just keeps growing every year. Indeed, the fun kicks off for the first time on a Thursday night with not one but two sets by Ultraviolet Hippopotamus featuring guitar whiz Fareed Haque, plus White Rabbit, Covert and a late-night 11:30 p.m. performance by Grasshoppah.
The rest of the weekend bill for Cowpie Music Festival features more UV Hippo and Ekoostik Hookah, Earphorik, The Turnips, Grasshoppah, Desmond Jones, Jimmie Stagger, Hannah Rose Graves, Fauxgrass, HyRyder, The Out of Favor Boys, Bigfoot Buffalo, Trax-a-Trillion & Chey Halliwill, The Bootstrap Boys and more filling the impressive bill. Tickets include regular camping, but there are also reserved and VIP campsites available for an extra fee. The weekend also features a variety of workshops, from song arranging to instrument repair to brewing basics. Get details online at cowpiemusicfestival.com.
And tune in to Local Spins Live on News Talk 1340 AM (WJRW) when Fauxgrass and Bruce Ling will be the in-studio guests at 12:06 p.m. Wednesday.
FARMFEST 2017:
MADCAT MIDNIGHT BLUES JOURNEY
MAY ERLEWINE, WATCHING FOR FOXES
DREW NELSON, OH BROTHER BIG SISTER
NICHOLAS JAMES THOMASMA, THE CHANGE
When: Thursday-Sunday
Tickets: $80-95 weekend, $30 daily
Where: 1865 Roby Rd., Johannesburg
With more than 40 acts on the bill, this northern Michigan festival is considered a musicians' festival of sorts. Farmfest is a two decade-long tradition, unfolding east of Gaylord.
Performers this year include May Erlewine, Madcat Midnight Blues Journey, Nicholas James Thomasma, Oh Brother Big Sister, Olivia Mainville & The Aquatic Troupe and Seth Bernard Trio, among many others. The festival's main stage — a rustic wooden bandshell — sits atop a hill overlooking rolling pastures and valleys – creating a natural amphitheater, and this year's event boasts new workshops, a new volunteer program and lots of vendors. Read more about Farmfest in this Local Spins feature.
LAKE STREET DIVE
CUDDLE MAGIC
When: 7 p.m. Friday
Tickets: $45 ($43 members)
Where: Frederik Meijer Gardens & Sculpture Park, 1000 E. Beltline Ave. NE, Grand Rapids Township
Lake Street Dive's debut at Meijer Gardens a few years ago created such a buzz that many listed it as their favorite show of the summer. Since then, the soulful Boston indie-pop/jazz band has been very busy and last year released its fifth studio album, "Side Pony," which earned accolades for its genre-spanning and vintage approach. Rachael Price, Mike "McDuck" Olson, Bridget Kearney and Mike Calabrese are in the midst of an ambitious U.S. tour.
Get details online at meijergardens.org.
SPARTA CELTIC FESTIVAL
When: Friday-Saturday
Admission: Free
Where: Rogers Park, downtown Sparta
The free Sparta Celtic Festival covers a lot of Celtic territory, with three stages boasting dozens of performance, including sets by The Moxie Strings, Stone Clover, Conklin Ceili Band, Blarney Castle, Toby Bresnahan, Leprecons, Uneven Ground, Mona Shores Fiddlers, 3rd Coast Celtic and many more, plus Irish dancing troupes. The event also features the Highland Games competition, craft fair and vendors, a beer tent and the first-ever "Kilted 5K" run and walk (which takes place at 9 a.m. Saturday).
Get details online at spartacelticfest.org and tune in to Local Spins on WYCE (88.1 FM) at 11 a.m. Friday, when Toby Bresnahan will be the in-studio guest.
WESTSIDE WEEKEND 2017:
HEAD, EPCYA, SLUMLORD RADIO
RED STONE SOULS, TRUFFLE PIGS
THE WESTSIDE REBELLION, BET ON RATS
When: 8 p.m. Friday and Saturday, 3 p.m. Sunday
Tickets: $5 each day
Where: Tip Top Deluxe Bar & Grill, Grand Rapids
Three straight days of West Side rock 'n' roll. That's the lowdown on this punk-fueled affair that takes over Tip Top Deluxe Bar & Grill starting Friday night and runs through early Sunday evening. On Friday, the lineup features Head, EPCYA, Drugs in the Carpet, The Bitters and All Night Tigers, followed by Slumlord Radio, Red Stone Souls, The Holy Warheads, Truffle Pigs, The Alien Dogs and Vox Concussio on Saturday, and The Westside Rebellion, Bet on Rats, 78 Revolutions Per Minute and Tail Light Rebellion on Sunday.
The shows are 21-and-older; get more information on the Tip Top's Facebook page.
KENT DISTRICT LIBRARY'S SUPER PARTY WONDER DAY:
JESSE RAY & THE CAROLINA CATFISH
CONRAD SHOCK + THE NOISE, BROTHER ADAMS
When: Noon Saturday
Admission: Free
Where: The Meadow, Millennium Park, 1415 Maynard Ave. SW
No need for a library card to check this out. The Kent District Library is crawling out of the stacks of its 17 branch locations to present a big free party for the whole community at this huge park that spans four Kent County cities.
The festivities include local beer, cider and wine (Cascade Cellars Winery, Cedar Springs Brewing Co., Gravel Bottom Craft Brewery & Supply, Kayla Rae Cellars, Railtown Brewing Co.), KDL Cruisers bike rides, food trucks (Patty Matters, A Moveable Feast, Moochie's Dream Cream) and a ribs cook-off. Everything happens to the beats of music, local and live: Jesse Ray & the Carolina Catfish, Conrad Shock + The Noise and Brother Adams.
THE CRANE WIVES
LAST GASP COLLECTIVE
THE WAR & TREATY, ALLIE GARLAND
When: 4 p.m.-midnight Saturday
Tickets: $10 (free for those 20 and younger)
Where: Arcadia Ales, 701 E. Michigan Ave., Kalamazoo
Arcadia Ales' Riversedge Music Series continues with another all-star lineup of regional acts. Grand Rapids folk-rock powerhouse The Crane Wives (10:30 p.m.) continue to make waves: They just won a national contest sponsored by JBL, which sent them to Las Vegas for a festival appearance and awarded them $5,000 to boot. The rest of this Saturday's lineup is impressive, too, with Kalamazoo's Last Gasp Collective (9 p.m.), Albion's buzz-generating indie-folk/Americana band The War & Treaty (7:45 p.m.) and singer-songwriter Allie Garland (6 p.m.).
Things get started at 4 p.m. with Satellite Records spinning records. Get info and details online at arcadiaales.com.
CIRCA SURVIVE
TINY MOVING PARTS
VAGABONDS
When: 7 p.m. Saturday
Tickets: $23 advance, $25 day of show
Where: The Pyramid Scheme, Grand Rapids
Philly-area post-hardcore/alt-rock/emo/pop band Circa Survive will release its next LP, "The Amulet," in September, its first album since 2014's "Descensus." The band wraps up its summer tour in Grand Rapids this week, then hits the road again for a North American tour come November.
Minnesota's Tiny Moving Parts opens the show along with Vagabonds. Get tickets and details online at pyramidschemebar.com.
TAKING BACK SUNDAY
EVERY TIME I DIE
ALL GET OUT
When: 6:30 p.m. Saturday
Tickets: $27.50 advance, $32.50 day of show
Where: The Intersection, Grand Rapids
Taking Back Sunday's hectic summer tour makes a Grand Rapids stop this week before heading to Pontiac's Crofoot Ballroom for a Sunday night show. The New York post-hardcore/alt-rock band is celebrating its 18th year as a band, releasing its most recent album, "Tidal Wave," in 2016, a recording that peaked at No. 36 on the Billboard 200 chart. Every Time I Die and All Get Out are also on the bill for this all-ages show.
John Nolan of Taking Back Sunday fires up an 11 p.m. post-show DJ set which is free for those with a Taking Back Sunday ticket or $5 for those coming just for the DJ set. Meanwhile, in the front room of The Intersection, aka The Stache, on the same night, it's a much funkier, jam-band-styled affair with Melophobix, Midwest Hype, Speak Easy and Big Sherb, $10 advance, $12 day of show.
MICHAEL FRANTI & SPEARHEAD
SATSANG
When: 8:30 p.m. Saturday
Tickets: $41 advance, $51 day of show
Where: Bell's Brewery Eccentric Cafe, Kalamazoo
Bell's Brewery wraps up a busy week (Swear & Shake on Wednesday, Andy Frasco & The U.N. on Thursday, Here Come the Mummies on Friday) with the arrival of upbeat reggae/funk fave Michael Franti & Spearhead (who also will play Meijer Gardens next week). Franti's inspiring, crowd-involving shows have made him a live music legend of sorts and he's lived up to that reputation on his current "Love Out Loud Tour."
Satsang open the show. Get details and ticket links for all of this week's shows at bellsbeer.com.
JROB, CONVOTRONICS
AMOS, CHEEZE WEEZ, BEDROCK
DJ OMEGA SUPREME
When: 9:30 p.m. Saturday
Admission: $5
Where: Founders Brewing, Grand Rapids
A night of truly refreshing and inspiring hip hop awaits those heading to Founders Brewing on Saturday night. This Grand Rapids-area lineup of artists led by Convotronics and JRob has turned heads for good reason: They aren't your typical rappers, from their message to their energized performances.
Get more information online at foundersbrewing.com, where you can also get the lowdown on Founders' Tuesday night open-mic night.
PUNCH BROTHERS, I'M WITH HER
When: 7 p.m. Sunday
Tickets: $54 ($52 members)
Where: Frederik Meijer Gardens & Sculpture Park, 1000 E. Beltline Ave. NE, Grand Rapids Township
This co-headlining, all-star summer affair has been dubbed "American Acoustic" with The Punch Brothers (with Chris Thile) performing along with I'm With Her which features Sara Watkins, Sarah Jarosz and Aoife O'Donovan.
No Depression magazine described the show as leaving fans with "a pure feeling of amazement" at the musicianship, harmonies and humor. Both bands have roots in Nickel Creek which wowed fans at Meijer Gardens several years ago. Get tickets and details online at meijergardens.org.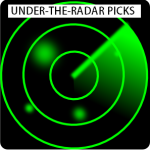 UNDER-THE-RADAR PICKS
See the full list of this week's free Community Concerts in a separate Local Spins Listing, including The Walter White Quartet, Dave Palmer, The 6-Pak, The Mainstays and many more performing across West Michigan: FREE COMMUNITY CONCERTS
Mary Rademacher Reed & The Fred Knapp Quartet, playing Jazz In The Park at Ah-Nab-Awen Park, Grand Rapids, 6:30 p.m. Monday, free — The quartet will accompany a program of jazz and Great American Songbook featuring the voices of Rademacher Reed, a long-time and popular Grand Rapids singer and entertainer, and Dave Proulx, now a Battle Creek pastor and 16-year veteran of Fred Knapp's outfit. Rounding out the quartet are David Rosin, double bassist, Mike Frost who plays saxophone, and Knapp, drummer, pianist and educator.
The Soul Syndicate, playing After The Blues Concert Series in Garden Club Park, Rockford, 7 p.m. Tuesday — Get ready to shake your tail feathers as The Soul Syndicate sets up shop next to the Rockford Dam. The eight-member band features vintage music from the likes of Stevie Wonder, Otis Redding, Ray Charles and Aretha Franklin (who graced the DeVos Performance Hall stage earlier this year) as well as an occasional original. Diego Morales is the high-energy frontman. The series concludes next Tuesday with jumpin' rockabilly specialists Jesse Ray & the Carolina Catfish.
Santana, plus opener Ann Wilson (of Heart), Soaring Eagle Casino, Mt. Pleasant, 7 p.m. Tuesday, $20-$98 plus fees — After decades of entertaining audiences with music, these two performers join forces to deliver a masterful show. People love to sing along with Wilson's Heart hits, and she is accomplished as a songwriter. Superstar multiple-Grammy winner Santana and his guitar need little introduction. This is an outdoor concert.
Brena playing the Garage Bar Block Party on Ottawa Avenue NW in Grand Rapids, 7 p.m. Wednesday, $3 – The newly anointed kings of Grand Rapids cover bands, Brena (Revue Magazine's Best of the West Readers' Poll) fire up their entertaining and tight musicianship for another edition of the Garage Bar Block Party, held outside 819 Ottawa Ave. NW.
Garrison Keillor's Prairie Home "Love and Comedy" Tour at Meijer Gardens, 7 p.m. Wednesday, $75 ($73 members) – Keillor and his "Prairie Home Companion" comrades return to Meijer Gardens, with Richard Dworsky & The Road Hounds, Heather Masse and Fred Newman along for the ride. Get tickets online at meijergardens.org.
The All American Funk Parade playing Founders Brewing Co. in Grand Rapids, 9:30 p.m. Thursday, free – Fun funk. Not much more needs to be said about this Michigan outfit (including some members of Joe Hertler & The Rainbow Seekers). Opening the show will be El Brandino.
Rumours Fleetwood Mac tribute band playing 20 Monroe Live in Grand Rapids, 9 p.m. Friday, $12-$15 – Sure, it's a tribute band but this group is really, really good at reflecting the glory years of Fleetwood Mac. Just saying. Details online here.
Traverse City Microbrew & Music Festival being held on the front lawn of The Village at Grand Traverse Commons in Traverse City, 5-10 p.m. Friday and 4-10 p.m. Saturday, general admission tickets – which include five drink samples and a commemorative tasting glass – are $90 in advance for the weekend, or $45 for Friday, $50 for Saturday – With a 10th anniversary lineup that boasts the much-ballyhooed Zoso Led Zeppelin tribute, Joe Hertler & The Rainbow Seekers, The Accidentals duo, That 1 Guy, Heatbox, May Erlewine & The Motivations and much more, this year's Traverse City Microbrew & Music Festival boasts crowd-pleasing music along with a selection of 300-plus beers, ciders, meads and wines from across North America. Get details online at traverse.microbrewandmusic.com.
The Reptilian, Boy Rex, Tyler Daniel Bean and Charles Rogers, playing at The Upper Room, 7 p.m. Friday, $7 — The "DIY underground" venue hosts math rock/screamo The Reptilian (Jon Sacha, Russ Wagner, Dan Riehl) from Kalamazoo, Boy Rex (Zach Senff) from Traverse City, who is touring around the country with the indie Bean from Burlington, Vt., plus GR punkers CR.
Sawyer Fredericks playing Park Theatre at 248 S. River Ave. in Holland, 6:30 p.m. Saturday, $18 advance, $22 day of show – Many fans will remember the Season 8 winner of NBC's "The Voice" as the young singer who beat out Michigan's Joshua Davis for the top slot. The talented singer-songwriter plans to release a new album, "Hide Your Ghost," later this year. (Park Theatre also boasts a late show Saturday: "A Tribute to Teawhy" at 9 p.m. with Kayfluxx, EYT, Eurobeats and DJ VNTHY, $5 advance, $10 day of show.)
ON THE HORIZON
Aug. 14
Gov't Mule, Frederik Meijer Gardens & Sculpture Park Amphitheater
Robin Connell, Jazz In The Park, Ah-Nab-Awen Park
Brad Fritcher's Moods, Jazz & Gin Mondays, Long Road Distillers
BassBin: DJ Nasty Nate, Billy's Lounge
Jesse Ray & the Carolina Catfish, Samaritas Senior Living (free but tickets required)
Brandon Ward, Gun Lake Casino, Wayland
Dan Willenberg Trio, The Union Cabaret & Grille, Kalamazoo
Air Force Band Of Mid-America, The Union Cabaret & Grille, Kalamazoo
Gavin DeGraw, Kresge Auditorium, Interlochen Center For The Arts, Interlochen
Enso String Quartet, Corson Auditorium, Interlochen Center For The Arts, Interlochen (Aug. 14, 16 & 19)
Aug. 15
Die Antwoord, 20 Monroe Live
Bigfoot Buffalo/Slim Gypsy Baggage, Tuesday Evening Music Club, Frederick Meijer Gardens & Sculpture Park Amphitheater
Jesse Ray & the Carolina Catfish, Garden Park, Rockford
Joe Laureano, Gun Lake Casino, Wayland
Rusty, The Union Cabaret & Grille, Kalamazoo
Mobina Galore/The Bloodly Lips/Katy Needs A Life, Shakespeare's Pub, Kalamazoo
Brothers Osborne, Streeter's Ground Zero, Traverse City
Aug. 16
Deep Greens & Blues, Local Spins Wednesday @ SpeakEZ Lounge
SOLD OUT Michael Franti & Spearhead, Frederik Meijer Gardens & Sculpture Park Amphitheater
Lil Ed & The Blue Imperials/Joe Johnson And The Bluebacks, WLAV Summertime Blues Concert Series, DeltaPlex
Wayne Hancock/The Bootstrap Boys, Tip Top Deluxe Bar & Grill
Sean Copenhaver, Blue Water Grill
Mid-Life Crisis, Garage Bar Block Party
Olivia Mainville & The Aquatic Troupe, Cedar Springs Brewing Co., Cedar Springs
Strike The Rock, Concerts in Rogers Park, Sparta
Jack Adams, Jack's Waterfront Bistro + Bar, Spring Lake
Lexi Adams, Arcadia Ales, Kalamazoo
Blue Veins Blues Jam, Shakespeare's Pub Lowel Level, Kalamazoo
Enso String Quartet, Corson Auditorium, Interlochen Center For The Arts, Interlochen (Aug. 16 & 19)
Aug. 17
May Erlewine/Max Lockwood, "Relax At Rosa," Rosa Parks Circle
August Alsina/Rotimi/Tone Stith, The Intersection
Jamaican Queen/Fee Lion/Darkly, Founders Brewing Co.
Steve Hilger Duo, One Trick Pony
Lipstick Jodi, H.O.M.E. At The B.O.B.
Devin Weber, Long Road Distillers
Travic Atkinson, Blue Water Grill
Patrick Nolan, Rockford Brewing Co., Rockford
Walt Gutowski and The Bridge Street Band, Bostwick Lake Inn, Rockford
Vox Vidorra, Cherry Street Concert Series, Inner City Christian Federation
Tegan and Sara, Frederik Meijer Gardens & Sculpture Park Amphitheater
Olivia Mainville & the Aquatic Troupe, Sizzlin Summer Concerts, Lowell
Natchez Trace, The Grand Lady Riverboat, Jenison
Nate Holley, Itty Bitty Bar, Holland
B-Side Growlers, Coppercraft Distillery, Holland
Christopher C. Cordle/The Co-Conspirators/Loren Johnson/Miss Atomic: Walk The Beat Pre-Party, Seven Steps Up, Spring Lake
Two Dudes In Flip Flops, Jack's Waterfront Bistro + Bar, Spring Lake
The New Pornographers, Bell's Eccentric Cafe Beer Garden, Kalamazoo
Nekomata/Of Flesh And Iron/Damascus/Thesaurus Rx, Shakespeare's Pub, Kalamazoo
Western Michigan University School Of Music, The Union Cabaret & Grille, Kalamazoo
May Erlewine, Lyrics On The Lawn, Otsego District Library, 401 Dix St., Otsego
Dragspel, Dark Horse Brewing, Marshall
Dina Bach, Acorn Theater, Three Oaks
"Jethro Tull" By Ian Anderson, Kresge Auditorium, Interlochen Center For The Arts, Interlochen
Pop Evil, Streeter's Ground Zero, Traverse City
Aug. 18
Ted Nugent, 20 Monroe Live
SOLD OUT "Jethro Tull" By Ian Anderson, Frederik Meijer Gardens & Sculpture Park Amphitheater
Simple Plan/Set It Off/Patent Pending, The Intersection
Chali 2na/Krafty Kuts, The Stache inside The Intersection
Valentiger/Mat Churchhill/Kate And The Cold Calls/Tom Hymn, Tip Top Deluxe Bar & Grill
The Autumnatic/Handsome Pete/Tru-Burn, Mulligan's Pub
Hank Mowrey & the Hawktones/Kate Moss, Billy's Lounge
Lazy Genius/The Best Exes/The Howlers/The Bootstrap Boys/Grand Rapids Soul Club With DJ Sun*Rise
Jaded, Grand Woods Lounge
Drew Hale, H.O.M.E. At The B.O.B.
Stolen Horses, Back Forty Saloon
Trixy Tang, Nick Fink's, Comstock Park
John Sanger, Blue Water Grill
Hattrick, Potter's Log Cabin Bar
Deepfall, 57 Brew Pub & Bistro, Greenville
Trifocal/King Crabapple, Unruly Brewing Co., Muskegon
Dan Navarro, Seven Steps Up, Spring Lake
Marquita Bernard/BMF Band, Jack's Waterfront Bistro + Bar, Spring Lake
Tony Reynolds, Portobello, Grand Haven
Left Paul Trio, Grand Haven Brew House, Grand Haven
Yard Sale Underwear, Kirby House, Grand Haven
The Soul Syndicate, Lakeside Concerts, Kollen Park, Holland
Mo Hotta, Itty Bitty Bar, Holland
Vinylicious/Sweet Lou and The Savages, New Holland Brewing Pub On 8th, Holland
Crazy Mic, McDuff's Bar & Grille, Wayland
The Steeldrivers, Bell's Eccentric Cafe, Kalamazoo
The Spazmatics, Wild Bull, Kalamazoo
Nathan Douglas, Harvey's On The Mall, Kalamazoo
Kellerville/Squid Mouth, Beards Brewery, Petoskey
Typo/Quentin Booth II, Vibe@Five, Friendship Park, Battle Creek
Tim O'Brien/Mike Marshall/Caterina Lichtenberg/Don Stiernberg: Swinging From Bach To Bluegrass, Marshall Mandolin Summit, Franke Center For The Arts, Marshall
The David Mayfield Parade (12 anniversary party), The Livery, Benton Harbor
Hoxeyville Music Festival, Wellston (Aug. 18-20)
Benjaman James, The Mitten Bar, Ludington
St. Louis Blues Festival, St. Louis (Aug. 18-19)
Bob's Barn Jamboree, Lake Odessa
Casco Band, Riverfront Concert Series, Riverfront Park, South Haven
Enso String Quartet, Corson Auditorium, Interlochen Center For The Arts, Interlochen
Rustic Heart, Red Sky Stage, Petoskey
Aug. 19
Grand Rapids Jazz Orchestra With Edye Evans Hyde/Terry Lower/Jazz Expedition Sextet/Ed Stone and the Flowmasters/Tumbao Bravo/Bryan Lubeck/Richard Elliot, GRand Jazz Fest, Rosa Park Circle (Aug 19-20)
Cabildo/Lady Ace Boogie/Rick Chyme/Peace To Mateo, One-Year Celebration, Creston Brewery
Mega 80s/DJ Jay Vee, The Intersection
Heartsick/Ephus/Biffy The Beatslayer/Vestigial/Dyne Side/Some People's Kids, The Stache inside The Intersection
All Is Well/The Fever Haze/Moses/Cheap Emotion, The Pyramid Scheme
Desmond Jones, Tip Top Deluxe Bar & Grill
The Hip Pocket, Billy's Lounge
Avon Bomb, H.O.M.E. At The B.O.B.
Stolen Horses, Back Forty Saloon
Ramshackle Regime, Potter's Log Cabin Bar
John Sanger, Blue Water Grill
Sonimatic, 57 Brew Pub & Bistro, Greenville
Off The Ledge, Itty Bitty Bar, Holland
2nd Annual Alley Cat, The Mudflap, Tripelroot, Zeeland
Trixy Tang, Wick's Park, Saugatuck
Jake Kershaw and more, Walk The Beat, Grand Haven
Tony Reynolds, Portobello, Grand Haven
Yard Sale Underwear, Kirby House, Grand Haven
Risque, Jack's Waterfront Bistro + Bar, Spring Lake
Plain Jane Glory, Hennessy's Irish Pub, Muskegon
Queensryche, Little River Casino, Manistee
Hattrick, McDuff's Bar & Grille, Wayland
Amp Rage, Red's, Middleville
Doug Stanhope, Shakespeare's Pub, Kalamazoo
Mike List and Strange Country, Harvey's On The Mall, Kalamazoo
Sarah Jarosz/Mike Marshall/Caterina Lichtenberg/Don Stiernberg: Swinging From Bach To Bluegrass, Marshall Mandolin Summit, Franke Center For The Arts, Marshall
Top Secret Band/Lady Sunshine, Round Barn, New Buffalo
The Backups/Tumbleweed Jumpers (12 anniversary party), The Livery, Benton Harbor
James Neary and the Bevy Blue/Johnnie Edwards & Co., Acorn Theater, Three Oaks
The Bergamot, Summer Sounds Series, Michigan Legacy Art Park, Thompsonville
St. Louis Blues Festival, St. Louis (Aug. 18-19)
Hoxeyville Music Festival, Wellston (Aug. 18-20)
The Steel City Rovers, Aten Place, Boyne Falls
Ann Arbor Blues Festival, Washtenaw Farm Council Grounds, Ann Arbor
Aug. 20
Jazz Student Band/Blushing Monk/The Isaac Norris Project/Organissimo/Four80East/Nate Harris Project & NILS Featuring Brandon Willis, GRand Jazz Fest, Rosa Park Circle
River Rogues Dixieland Jazz Band, Harmony Hall, Grand Rapids
John Butler Trio, Frederik Meijer Gardens & Sculpture Park Amphitheater
Rabbit Foot Mystics/Isaac Berkowitz, Tip Top Deluxe Bar & Grill
Randy Marsh & Friends, SpeakEZ Lounge
Jeff Schroeder, Bostwick Lake Inn, Rockford
Julianne Vanden Wyngaard, GVSU: 23rd Annual Cook Carillon Concert Series, Grand Valley State University, Allendale
Schlitz Creek, Concerts In The Park, Bronson Park, Kalamazoo
The Mickeys, Arcadia Ales, Kalamazoo
David Greeley, Harvey's On The Mall, Kalamazoo
Ricky Nye/The Moore Brothers/Brad Ellis Berk/Ethan Leinwand/Miss Jubilee, Acorn Theater, Three Oaks
Lew Russ, Jack's Waterfront Bistro, Spring Lake
David Molinari, C3, Grand Haven Community Center, Grand Haven
Rich Burkholder, Kirby House, Grand Haven
Hoxeyville Music Festival, Wellston
Copyright 2017, Spins on Music LLC