Gov't Mule and Galactic get one of the busiest weeks of the summer started, with Lil' Ed, Ian Anderson, Tribute on the Grand and a birthday bash for Creston Brewery also in the mix.
THE BIG LIST: (Aug. 14-20)
For an expanded listing of upcoming shows at more than 160 West Michigan venues, check out The REALLY Big List at Local Spins. Have concert listings you think deserve to be spotlighted? Email date, time, ticket prices, location and details to liz@localspins.com.
GOV'T MULE, GALACTIC
When: 6 p.m. Monday
Tickets: SOLD OUT
Where: Frederik Meijer Gardens & Sculpture Park, Grand Rapids Township
Mule is back. With a wondrous new album, "Revolution Come … Revolution Go," Warren Haynes and his blues-fueled, Southern rock and jam-banding comrades are likely to once again deliver the kind of live spectacle that only Gov't Mule can deliver on a nightly basis. Originally formed in the 1990s as a side project to The Allman Brothers, Mule has become a much-admired music festival mainstay.
To up the ante for this tour stop, New Orleans jazz-funk jam-band faves Galactic will open the show, ensuring that the Meijer Gardens amphitheater gets into the right party mood from the get-go. Come back to Local Spins for a review and photo gallery on Tuesday.
LIL' ED & THE BLUES IMPERIALS
JOE JOHNSON & THE BLUEBACKS
When: 6:30 p.m. Wednesday
Admission: Free
Where: DeltaPlex Arena, Walker
The 97LAV Summertime Blues series wraps up another wildly successful season of blues shows with a crowd favorite: Chicago's Lil' Ed & The Blues Imperials. The band has a new album, "The Big Sound of Lil' Ed & The Blues Imperials," and continues to impress fans and critics as "one of the world's most raucous party bands" embodying "the joyous raw spirit and gritty toughness of genuine, house-rockin' Chicago blues."
Holland's own Joe Johnson & The Bluebacks open this final show of the summer series in the parking lot outside DeltaPlex Arena (with shows moved indoors in the event of rain).
WAYNE HANCOCK
THE BOOTSTRAP BOYS
When: 7 p.m. Wednesday
Tickets: $12 advance, $15 day of show
Where: Tip Top Deluxe Bar & Grill, Grand Rapids
Wayne "The Train" Hancock has cultivated a loyal and enthusiastic audience in West Michigan for his "juke joint swing" and "house-rocking hillybilly" honky-tonk fun. The Austin native and guitarist released his first album in the mid-1990s and has continued to tour and record, releasing his latest collection, "Singin' Rhythm," in 2016.
Opening the show will be Grand Rapids vintage country faves The Bootstrap Boys. The Tip Top follows this Wednesday show with Valentiger, Mat Churchill, Kate & The Cold Calls and Tom Hymn at 9 p.m. Friday and the return of Desmond Jones (who once hosted a Monday night residency at the tavern) at 8 p.m. Saturday. Details online here.
LOCAL SPINS WEDNESDAY:
DEEP GREENS & BLUES
When: 8 p.m. Wednesday
Admission: Free
Where: SpeakEZ Lounge, Grand Rapids
Deep Greens & Blues' debut for the Local Spins Wednesdays series at SpeakEZ Lounge is long overdue. Over the years, the alt-country-styled Grand Rapids band with a folk and acoustic rock vibe has enhanced its sound with a drummer, diverse songs and a harmony-driven vibe that propels its latest album, 2016's "Chasing Horizons." Guitarist Travis Atkinson, singer Kelsey Gustafson, bassist Jason Upton and drummer Ben McNeil create a distinctive sound that will make this another special night at SpeakEZ Lounge.
As always, there will be Michigan beer specials on tap and free parking kitty-corner from SpeakEZ in the lot off Monroe Avenue NW. Local Spins Wednesdays are presented by SpeakEZ Lounge, Glave Business Solutions, WYCE and, of course, Local Spins.
TEGAN & SARA, AOK
When: 7 p.m. Thursday
Tickets: $45 ($43 members)
Where: Meijer Gardens, Grand Rapids Township
As rockers who've leaned toward indie-pop in recent years, Tegan & Sara have released eight studio albums since 1999, including 2016's "Love You to Death," which not only earned a fair amount of critical acclaim but also soared to No. 16 on the Billboard 200 chart and No. 3 on the Canadian albums chart. The current leg of the Canadian natives' "The Con X" tour wraps up Friday in Columbus, Ohio, with the twin sisters playing a couple of California shows in September before resuming their North American tour in October.
Opening the show will be Grand Rapids' entertaining electronic rock band AOK. Get tickets and details online at meijergardens.org.
WALK THE BEAT PRE-PARTY:
MISS ATOMIC
CHRISTOPHER C. CORDLE & THE CO-CONSPIRATORS
LOREN JOHNSON
When: 7:30 p.m. Thursday
Tickets: $10
Where: Seven Steps Up, Spring Lake
With the fourth annual Walk the Beat fest cranking up again on Saturday on the east side of Grand Haven, organizers decided to up the ante and help get the party started early with this special fund-raising event at Spring Lake's Seven Steps Up. Grand Rapids' new pop/soul group Miss Atomic headlines, with sets by Christopher Cordle & The Co-Conspirators and singer-songwriter Loren Johnson.
The event is hosted by Walk the Beat, Seven Steps Up and Watermark; read more about Walk the Beat below. Also, tune in to Local Spins Live on News Talk 1340 AM WJRW at 12:06 p.m. Wednesday when Cordle and guitarist Chris Dragone will be the special in-studio guests. Get more info about the pre-party online at pindropconcerts.com.
THE NEW PORNOGRAPHERS
When: 8 p.m. Thursday
Tickets: $35 advance, $38 day of show
Where: Bell's Brewery Eccentric Café, Kalamazoo
Suffice to say, getting a chance to see this band in this venue should make for a bracing night of music. The New Pornographers' unique twist on power pop with distinctive vocals and harmonies comes to the forefront once again on the Vancouver band's brand new album, "Whiteout Conditions." Having seen this band led, by A.C. Newman, tear it up earlier this year at South by Southwest in Austin, Local Spins can assure fans that this will be a killer show. Opening will be Ought.
Bell's follows this on Friday with another jaw-dropping national act: The Steeldrivers ($20 advance, $25 day of show) and on Saturday with the Sarah Lynn Band CD-release show ($5). Get the lowdown on all the shows at bellsbeer.com.
"JETHRO TULL" BY IAN ANDERSON
When: 7:30 p.m. Thursday
Tickets: $46-$63
Where: Interlochen Center for the Arts, Interlochen
When: 7 p.m. Friday
Tickets: $73 (members $71)
Where: Meijer Gardens, Grand Rapids Township
A few tickets opened up for this formerly sold-out show at Meijer Gardens featuring Ian Anderson, the frontman for classic rock/prog-rock's Jethro Tull, which distinguished itself in the 1970s as one of the most unusually compelling rock bands ever, thanks, in part, to Anderson's flute-playing, on-stage exuberance and smart songwriting. This show takes fans on a musical journey through some of Jethro Tull's biggest hits, including "Locomotive Breath," "Living in the Past," "Aqualung" "Thick as a Brick" and "Songs from the Wood."
Anderson and his band also play Interlochen Center for the Arts this week, giving Michigan's super-fans a chance to see this show twice in the same week.
SIMPLE PLAN
SET IT OFF
PATENT PENDING
When: 7 p.m. Friday
Tickets: $28.50 advance, $31 day of show
Where: The Intersection, Grand Rapids
Canadian pop-punkers Simple Plan are celebrating the 15th anniversary of their debut album, "No Pads, No Helmets … Just Balls" with this tour that makes a stop this week in Grand Rapids. They released their most recent studio album, "Taking One for the Team," in February 2016, and all five of their releases found their way into the Top Four of Billboard's Canadian albums chart. Also on the bill: Set it Off and Patent Pending.
Get more information online at sectionlive.com, where you can also find details about The Stache show the same night featuring Chali 2na, Krafty Kuts, Pause and Timothy Getz, plus Saturday's appearance by Heartsick, Epus, Biffy the Beatslayer and more.
EVELYN & KYLE: A BENEFIT SHOW
LAZY GENIUS, THE HOWLERS
THE BOOTSTRAP BOYS, BEST EXES
GR SOUL CLUB
When: 8 p.m. Friday
Tickets: $10 donation
Where: The Pyramid Scheme, Grand Rapids
Some popular Grand Rapids bands are rallying for a worthy cause, raising money to help cover medical expenses for Evelyn (Amber Stone) who is battling bone cancer. The mix – from psych rock to outlaw country – will feature sets by Lazy Genius, The Howlers, The Bootstrap Boys and Best Exes, along with Grand Rapids Soul Club featuring DJ Sun*Rise. There will also be a raffle to raise more money for the cause; get more details on the Facebook event page.
If you're interested in donating directly to the GoFundMe campaign, go online here.
TED NUGENT, DEREK DAY
When: 8 p.m. Friday
Tickets: $35-$125
Where: 20 Monroe Live, 11 Ottawa Ave. NW, Grand Rapids
The Motor City Madman, aka Ted Nugent or "The Nuge," returns to his native state to rev up Grand Rapids fans with rockers like "Stranglehold" and "Cat Scratch Fever" and "Great White Buffalo," not long after stirring controversy by claiming he hasn't been inducted into the Rock and Roll Hall of Fame due to "political correctness." Hmm, Uncle Ted loves to get folks talking, that's for sure.
Los Angeles guitarist Derek Day opens the concert. Get tickets and details online at 20monroelive.com.
HOXEYVILLE 2017:
GREENSKY BLUEGRASS
CHARLES BRADLEY, SAM BUSH BAND
When: Friday-Sunday
Tickets: $200 adults, $150 18-20, $40 children 5-12
Where: Wellston, Mich. (1/4-mile west of M-37 and W. 48-1/2 Road)
The 15th anniversary of this much-beloved music festival held amid the Manistee National Forest has become a particular favorite of musicians, and this year's Hoxeyville lineup just makes it even more impressive: two nights of Greensky Bluegrass, plus performances by Charles Bradley & His Extraordinaires, Sam Bush Band, Fruition, Joshua Davis, Billy Strings, Larry Keel Experience, The Accidentals, Rayland Baxter, Shook Twins, Luke Winslow King, The Crane Wives, Jon Stickley Trio, Airborne or Aquatic, The Whistlestop Revue, May Erlewine & The Motivations, The Go Rounds and many more.
Get more information at hoxeyville.com and come back to Local Spins later this week for a festival preview.
BEST OF CRESTON FESTIVAL:
CABILDO, LADY ACE BOOGIE
RICK CHYME, PEACE TO MATEO
THE JAKE & JIMMY BAND
When: 11 a.m. Saturday
Admission: Free
Where: Plainfield Avenue NE between Creston Brewing/Stonesthrow and Graydon's Crossing
It's about time the people of Creston rise up to celebrate the growth and development of this North Side Grand Rapids neighborhood with "a great gathering of residents."
Sponsored by the Creston Neighborhood Business Association, Best of Creston will feature children's activities, yoga, an artists' market plus a chance to participate in a giant paint-by-numbers project sponsored by art gallery Lions & Rabbits, a beer tent, a Moscow mule tent, and, of course, live music. Graydon's Crossing will host The Jake & Jimmy Band, while Creston Brewery is using the event to celebrate its one-year anniversary with performances from Cabildo, Lady Ace Boogie, Rick Chyme and Peace To Mateo. (Peace to Mateo plays at 1 p.m., Rick Chyme at 3 p.m., Lady Ace Boogie at 5:30 p.m. and Cabildo at 8 p.m., with Peace to Mateo playing another set indoors at 11 p.m.)
You go, Creston! More info online here.
TRIBUTE ON THE GRAND
When: 2 p.m. Saturday
Admission: Free
Where: Ah-Nab-Awen Park, downtown Grand Rapids
Organized by Founders Brewing Co. and WXMI channel 17, Tribute On The Grand supports Grand Rapids Whitewater, a non-profit with the goal of restoring the rapids to the Grand River. Events, such as yoga hosted by AM Yoga and children's activities, sponsored by Downtown Market, and a force of food trucks start at 2 p.m.
Music follows at 3 p.m. and includes Chicago dance band Sweet Diezel Jenkins, Saved By The 90s (hits from that decade), Hotel California (Eagles tribute), Bromoans (The Ramones tribute) and Wolfpack From Mars (David Bowie.).
WALK THE BEAT
When: 1-5 p.m. Saturday
Admission: Free
Where: East Side of Grand Haven
More than 50 regional acts will perform at 21 locations on the east side of Grand Haven on Saturday, with groups competing for prizes in voting by attendees who stroll from venue to venue and also get a chance to enter giveaways.
The fourth year of Walk the Beat — organized by Dave Palmer and a crew of volunteers — will feature sets by well-known Michigan bands such as Big Boss Band, Cold Mountain Child, Conrad Shock + The Noise and Melophobix, along with dozens of up-and-coming acts. The event raises money to buy instruments for students. Read more about this special event later this week at Local Spins.
PARTY IN THE PARK:
LUDACRIS, JUVENILE
MAX, AJAX STACKS
When: 5 p.m. Saturday
Tickets: $29-$59
Where: Fifth Third Ballpark, Comstock Park
Radio station WSNX 104.5's annual Party in the Park at Fifth Third Ballpark revs up hip hop-wise for 2017 with Ludacris, a Grammy Award-winning rapper from Atlanta who's released eight studio albums and put 35 singles into the Top 40 of the Billboard charts.
Joining Ludacris for the show will be Juvenile, Max and Grand Rapids' own Ajax Stacks with special guests. Get tickets for the show online here.
GRANDJAZZFEST
When: 12:30 p.m. Saturday, 1 p.m. Sunday
Admission: Free
Where: Rosa Parks Circle, downtown Grand Rapids
The sixth annual GRandJazzFest headliner, 8 p.m. Saturday, is tenor saxophonist Richard Elliot, whose R&B and soul roots as a player with Tower Of Power inform his jazz presentations. Also on the bill is Blushing Monk, a local "super-group" of young jazz musicians aiming for a modern sound. GRandJazzFest is, in itself, an education in the nuances of jazz. Featured are a strong group of Grand Rapids-based performers: Grand Rapids Jazz Orchestra, with well-known Grand Rapids vocalist Edye Evans Hyde, a jazz voice instructor at Hope College; pianist Terry Lower, the West Michigan Jazz Society's 2016 Musician Of The Year; Organissimo, which this year released a new CD "B3atles;" and The Isaac Norris Project. Also on the bill are Cuban jazz Detroiters Tumbao Bravo; Ed Stone and the Flowmasters, also from Detroit; guitarist Brian Lubeck, whose musical career was launched following a performance with Elliot; Canadian electro jazz ensemble Four80East; and the smooth jazz of Nate Harasim & NILS featuring Brandon Willis. The festival is underwritten by DTE Energy Foundation.
Check here for a full schedule and come back to LocalSpins.com later this week for a story about Blushing Monk.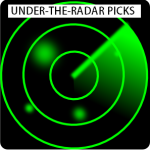 UNDER-THE-RADAR PICKS
Robin Connell Trio, Jazz In The Park, Ah-Nab-Awen Park, 6:30 p.m. Monday, free — The final Jazz In The Park concert of summer 2017 features the reigning queen of West Michigan jazz, Robin Connell, 2017 Musician Of The Year, who will bring her deep knowledge and experience with piano and vocals to the edge of the Grand River. This series closes out on a high note.
Air Force Band Of Mid-America's Shades of Blue, The Union Cabaret & Grille, 125 S. Kalamazoo Mall, Kalamazoo, 7:30 p.m. Monday, free — Some 13 U.S. Air Force musicians form this ensemble, which is devoted to connecting and honoring those currently serving in the military and veterans. This concert will feature music of contemporary jazz composers as well as traditional jazz and original pieces. Family-friendly, and a unique show for this jazz-friendly venue in the heart of downtown Kalamazoo.
Gavin DeGraw, Kresge Auditorium, Interlochen Center For The Arts, Interlochen, 8 p.m. Monday, $38-$55 — Gavin DeGraw has been astride the top of country music for more than a decade. His latest recording, "Something Worth Saving," was released in September. This show is DeGraw, a Grammy-nominated Berklee College Of Music dropout, without accoutrements, a stripped-down, deep dive into his songbook. This should be a remarkable treat for country fans Up North, but if you can't make the Interlochen show, he is scheduled to perform at Firekeepers Casino in Battle Creek at 9 p.m. Sept. 1, $49-$79.
Jesse Ray & the Carolina Catfish, Garden Park, Rockford, 7 p.m. Tuesday, free — If ever the city of Rockford needed a hug, it would be today, as townsfolk cope with the devastating Monday fire at venerable The Corner Bar. That is the job of Jesse Ray & the Carolina Catfish, whose high energy rockabilly presentation is sure to bring a positive note to the last "After The Blues" concert that caps off the popular 10-show season along the Rogue River. Concert organizer/Rockford Mayor Steve Jazwiec assures LocalSpins.com that the show will go on.
Bigfoot Buffalo and Slim Gypsy Baggage play the Tuesday Evening Music Club series at Frederik Meijer Gardens & Sculpture Park in Grand Rapids Township, 7 p.m. Tuesday, free to Meijer Gardens members; $12 adults; $9 seniors; children $4 to $9 – This West Michigan showcase features a roots rock jam band (Bigfoot Buffalo) and an eclectic indie-rock outfit (Slim Gypsy Baggage), both with immense talent and bright futures.
Die Antwoord playing 20 Monroe Live in Grand Rapids, 8 p.m. Tuesday, SOLD OUT – South African hip hop group Die Antwoord brings their "Love Drug" world tour to Grand Rapids this week, touring behind a new instrumental album, "Made By God (Chapter One)," with plans to release a new studio album, "The Book of Zef," in September. DJ Flash is also on the bill.
Michael Franti & Spearhead playing Meijer Gardens, 7 p.m. Wednesday, SOLD OUT – This is only under-the-radar because it's long been sold out. Franti and his crew unleash what can only be described as an uplifting, love-filled, audience-participatory spectacle filled with reggae and more. Satsang opens the show.
May Erlewine, Max Lockwood and Michael Shimmin, "Relax At Rosa," Rosa Parks Circle, noon Thursday, free — The audience will be captivated by this lunchtime show featuring folk music's May Erlewine and Max Lockwood, with drummer Michael Shimmin. Erlewine and Lockwood have been busy the past 12 months building solo careers in addition to their varied collaborative ventures. Later in the day, Erlewine travels south to play Otsego District Library's Lyrics On The Lawn at 7 p.m. at 401 Dix St., also free.
The Crane Wives, Cherry Street Music Series at the Inner City Christian Federation lawn, 920 Cherry St. SE, 6:30 p.m. Thursday, free — The Crane Wives stepped in to fill the stage when Vox Vidorra had to cancel its appearance. Music equipment maker JBL Professional this summer named The Crane Wives winners of its "Best American Band" contest–so our West Michigan secret is out. Winner of seven WYCE Jammie awards, The Crane Wives' impressive harmonies are a fitting finale to this new, short summer music series.
August Alsina playing The Intersection in Grand Rapids, 8 p.m. Thursday, $33 advance, $35 day of show – New Orleans R&B and hip hop artist August Alsina is best known for his single, "I Luv This Shit," though clearly this was not a radio single. He plays Grand Rapids along with special guests Rotimi and Tone Stith. Doors open for this all-ages show at 7 p.m.
Dan Navarro playing Seven Steps Up in Spring Lake, 8 p.m. Friday, $30-$40 – Singer-songwriter Dan Navarro released a dozen albums with David Eric Lowen as part of the Lowen & Navarro duo between 1990 and 2008, but he's also been a hard-touring solo artist and voice actor. Get tickets and details online at pindropconcerts.com.
All Is Well, The Fever Haze, Moses and Cheap Emotion playing The Pyramid Scheme in Grand Rapids, $10 advance, $12 day of show – It's yet another stellar lineup of West Michigan acts playing The Pyramid Scheme, this one headlined by the album-release show for All is Well, a Grand Rapids post-rock band with progressive tendencies. The new album is titled "I Swear Someday." Get more information online here.
John Butler Trio playing Meijer Gardens at 6:30 p.m. Sunday, SOLD OUT – No surprise that this Aussie guitar whiz's return to Meijer Gardens with his band is sold out. It's a jaw-dropping spectacle. J.S. Ondara opens the show.
ON THE HORIZON
Aug. 21
MOE & Mother Earth, Frederik Meijer Gardens & Sculpture Park Amphitheater
Brad Fritcher's Moods, Jazz & Gin Mondays, Long Road Distillers
John Shea, Rockwell Republic
The Crane Wives, Samaritas Senior Living (free but tickets required)
BassBin: Keith MacKenzie, Billy's Lounge
Mark Kahny Trio, Hackley Public Library, Muskegon
Summer In The Studio: John Latini, Saugatuck Center For the Arts, Saugatuck
Jazz Jam, What Not Inn, Fennville
Steffan Copenhaver, Gun Lake Casino, Wayland
Dan Willenberg Trio, The Union Cabaret & Grille, Kalamazoo
Monday Night Acoustic Jam, Louie's, Kalamazoo
Airiar (CD Release), The Brick, South Bend
Aug. 22
Amy Andrews/Taylor Taylor, Tuesday Evening Music Club, Frederick Meijer Gardens & Sculpture Park Amphitheater
AfterWERQ Fitness Dance Party, 20 Monroe Live
PopTUEK, Billy's Lounge
Take Three Jazz Ensemble, Grand Theatre Bar, Grand Haven
Jim Shaneberger, Gun Lake Casino, Wayland
Rusted Root, Acorn Theater, Three Oaks
Aug. 23
Conrad Shock + The Noise, Local Spins Wednesday @ SpeakEZ Lounge
Jake Stevens, Blue Water Grill
Barbarossa Brothers, Garage Bar Block Party
Samantha Fish/Red Rio, The Pyramid Scheme
Tom Hagen Trio Featuring Rick Reuther, Noto's
FUEGO, Billy's Lounge
Flatland Grip, Cedar Springs Brewing Co., Cedar Springs
Jack Leaver, Jack's Waterfront Bistro + Bar, Spring Lake
Marquita & Brandon, Gun Lake Casino, Wayland
Calvin Hinds, Arcadia Ales, Kalamazoo
Blue Veins Blues Jam, Shakespeare's Pub Lowel Level, Kalamazoo
Jazz Mix Night, The Union Cabaret & Grille, Kalamazoo
Terry Lower & Friends, Clara's On The River, Battle Creek
Aug. 24
Big Dudee Roo, "Relax At Rosa," Rosa Parks Circle
SOLD OUT Five For Fighting With String Quartet, Frederik Meijer Gardens & Sculpture Park Amphitheater
Jane Lee Hooker/Black Actress, Founders Brewing Co.
Olivia Mainville Duo, One Trick Pony
Red Rio, Long Road Distillers
A Boogie Wit Da Hoodie, The Intersection
Kathy Lamar Trio, JD Reardon's
Bello Spark, H.O.M.E. At The B.O.B.
Brandon Ward, Blue Water Grill
Heart & Soul, Concert To Benefit Family Outreach Center, Wealthy Theatre
Throwback Thursday, Billy's Lounge
Deerfield Run/Between The Pines, Mulligan's Pub
Boogie Woogie Babies, Douglas Walker Park, Byron Center
Nordy, Rockford Brewing Co., Rockford
JGJ, Bostwick Lake Inn, Rockford
We Know Jack, The Grand Lady Riverboat, Jenison
The Hip Pocket, Sizzling Summer Concerts, Lowell
Checkers Morton, Sandy Point Beach House, West Olive
Nate Holley, Itty Bitty Bar, Holland
Rachel White, Coppercraft Distillery, Holland
Andy Frisinger & Chris Wiser, Grand Armory Brewing, Grand Haven
Two Dudes In Flip Flops, Jack's Waterfront Bistro + Bar, Spring Lake
Shoreline Jazz Festival, Heritage Landing, Muskegon (Aug. 24-26)
Alexander Zonjic Trio, The Block, Muskegon
Joe Laureano/Refurbished, Gun Lake Casino, Wayland
Matt Plessner, Dark Horse Brewing, Marshall
David Bromberg, Bell's Eccentric Cafe, Kalamazoo
Western Michigan University School Of Music, The Union Cabaret & Grille, Kalamazoo
Terry Lower & Friends, Clara's On The River, Battle Creek
Laura Rain and the Ceasars, Riverfront Concert Series, Riverfront Park, South Haven
Heartache Tonight (Eagles tribute), Acorn Theater, Three Oaks
Donald Fagen & The Nightflyers, Silver Creek Event Center @ Four Winds Casino, New Buffalo
Aug. 25
Breakaway Music Festival, Belknap Park
Emma Loo and Sam/Twin Flame/78 RPM/Reggie: Local Showcase #17, The Pyramid Scheme
The Deer/Wire In The Wood, Tip Top Deluxe Bar & Grill
The Moonrays, Rocky's Bar and Grill
John Shea, JW Marriott
Kathy Lamar Trio, Noto's
Sounds Familiar, Lake Michigan Sports Bar
Bill Ellingboe, Blue Water Grill
Sweet J Band, H.O.M.E. At The B.O.B.
Silent Bark, Grand Woods Lounge
Trixy Tang, Potter's Log Cabin Bar
Wacka Flocka Flame, Breakaway After Party, The Intersection
The Flips/Laces Out, Dan!/Novice, Mulligan's Pub
Gabrial Lundy, 57 Brew Pub & Bistro, Greenville
Tony Reynolds, Portobello, Grand Haven
Azz Izz, Kirby House, Grand Haven
Big Dudee Roo, Grand Armory Brewing, Grand Haven
Tony Reynolds, Portobello, Grand Haven
Westlan Brothers, Jack's Waterfront Bistro + Bar, Spring Lake
Shook Twins, Seven Steps Up, Spring Lake
Rachel + Matt, Vander Mill Cider, Spring Lake
Randy Johnson, Sandy Point Beach House, West Olive
The Niche, Lakeside Concerts, Kollen Park, Holland
Project 90s, Itty Bitty Bar, Holland
The Chris Canas Band/Joe Johnson And The Bluebacks: Bikers Against Child Abuse, Park Theatre, Holland
Jess & Jesse/Serita's Black Rose, New Holland Brewing Pub On 8th, Holland
Mark Kahny, Marro's Italian Restaurant, Saugatuck
Shoreline Jazz Festival, Heritage Landing, Muskegon (Aug. 24-26)
Against The Grain/The Deputies/Ephus, Unruly Brewing Co., Muskegon
Hard Times, McDuff's Bar & Grille, Wayland
Todd Long/Avon Bomb, Gun Lake Casino, Wayland
Endless Boogie/Jive At Five, Virtue Cider, Fennville
Fat Bottom Groove, Red's, Middleville
Brushridge/Doug Fast/The Ukelele Kings/The Rangers/Grumpy Old Men: Hastings SummerFest, Thornapple Plaza, Hastings (Aug. 25-26)
All American Funk Parade/The Dacia Bridges Project, Bell's Eccentric Cafe Beer Garden, Kalamazoo
S2r, Arcadia Ales, Kalamazoo
Nathan Douglas, Harvey's On The Mall, Kalamazoo
Kevin Nichols & Blue Tuesday, The Union Cabaret & Grille, Kalamazoo
Wild Adriatic/Sonder Green/Ghost Bunnies, Old Dog Tavern, Kalamazoo
Artifas/SuperBob/Elisium/The Zealots/Canvas, The Music Factory, Battle Creek
Brian Randall Band, JB's Whiskey Creek, Springfield
Robbie Fulks/Peter Nye, Acorn Theater, Three Oaks
Earphorik, The Livery, Benton Harbor
Bob's Barn Jamboree, Lake Odessa
Mickey Gilley, Little River Casino, Manistee
Colt Ford, Streeters Ground Zero, Traverse City
The Crane Wives, The Filling Station Microbrewery, Traverse City
The Ragbirds, Aten Place, Boyne Falls
Up North Big Band, Red Sky Stage, Petoskey
Blair Miller, Beards Brewing, Petoskey
Ricky Olmos/The Whiskey Charmers/Jack And The Bear/Escaping Pavement/Olivia Mainville and the Aquatic Troupe/Rollie Tussing & the Midwest Territory Band/The Appleseed Collective/Breathe Owl Breathe/Barbarossa Brothers/Alex Mendenall/Seth Bernard, Holler Fest, Frog Holler, Brooklyn (Aug. 25-27)
The Drift, Upstairs Lounge, Boyne Falls
Aug. 26
Breakaway Music Festival, Belknap Park
Galaxe, Founders Brewing Co.
The My Ways/Call Me Bronco, Tip Top Deluxe Bar & Grill
Riot Ten/Bread N Butter/Twinz/Sesh, The Stache inside The Intersection
3LAU/Justin Caruso, Breakaway After Party, The Intersection
Hannah Laine/Jesse Ray & the Carolina Catfish/The Hoplites/Bike Tuff/Les Creatifs/Lady Ace Boogie/Cabildo, Beer City Bike Fest @ The Spoke Folks, 221 Logan St. SW
Retro D'Luxe (After Party Beer City Bike Fest), The Pyramid Scheme
Tony Reynolds, Blue Water Grill
John Shea, Noto's
Kathy Lamar Trio, JW Marriott
Crawpuppies, H.O.M.E. At The B.O.B.
Tweed and Dixie, Back Forty Saloon
DC-90, Flanagan's Irish Pub
Hey Marco!/Lipstick Jodi/KJ & The Good Time Family Band: The Grand Get Along, Quinn & Tuite's Irish Pub
Conrad Shock + The Noise, Rockford Brewing Co., Rockford
Chris Laskos, Thornapple Brewing Co.
Tim Johnson & Co., Portobello, Grand Haven
Azz Izz, Kirby House, Grand Haven
Rachel Wright, Farmers Market, Grand Haven
Deerfield Run, Grand Armory Brewing, Grand Haven
Paris Blue, Itty Bitty Bar, Holland
Keith Scott/Nashon Holloway, New Holland Brewing Pub On 8th, Holland
One Love Reggae Band, Sandy Point Beach House, West Olive
Bill Ellingboe, Jack's Waterfront Bistro + Bar, Spring Lake
Shoreline Jazz Festival, Heritage Landing, Muskegon (Aug. 24-26)
Dance Contraption/Sailor Kicks/Matt Wixon's Flying Circus, Unruly Brewing Co., Muskegon
Carl Webb Band, Hennessy's Pub, Muskegon
Isaac Ryder, The Mitten Bar, Ludington
Mark Kahny, Marro's Italian Restaurant, Saugatuck
Jimmy Phillips & Mortals 2 Sixties Revue, Gentlemen Jacks Bar & Grille, Fennville
Tommy Vale & The Torpedos/Stone Hedge/Captured Detroit/Danny D & The Vagabonds: Hastings SummerFest, Thornapple Plaza, Hastings
Everett Domeier/Bronk Brothers, Gun Lake Casino, Wayland
Groove Lab, The Union Cabaret & Grille, Kalamazoo
Garden Boogie, Bell's Eccentric Cafe Beer Garden, Kalamazoo
Mike List And Strange County, Harvey's On The Mall, Kalamazoo
Red Sea Pedestrians/Mechelle Peters And Till The Cowboys Come Home, Old Dog Tavern, Kalamazoo
Of Flesh And Iron/Damascus/Lenore/Skies Beneath Us/Andor, Louie's, Kalamazoo
Devil Driver/36 Crazyfists/Beyond Threshhold/Uncured/Footage Of Yeti/It Lies Within/Disclaimer/Nuskin (40 bands on four stages), Michigan Metal Fest 2017, Leila Arboretum, Battle Creek
Jake Kershaw, Groovestock, Battle Creek
The Signal, A Doo-wop Rhapsody, Acorn Theater, Three Oaks
Black Swift, The Livery, Benton Harbor
Matt Gabriel, Round Barn, New Buffalo
Donald Fagen & The Nightflyers, Silver Creek Event Center, Four Winds Casino, New Buffalo
Burning Foot Beer Festival, Muskegon
Joel Rydecki Band, The Mitten Bar, Ludington
The Marsupial, Upstairs Lounge, Boyne Falls
Holler Fest, Frog Holler, Brooklyn (Aug. 25-27)
The Doran Brothers, Rose City Music Festival, Rose City
Aug. 27
Stovepipe Stover/Carmel Liburdi/People From Places/Lung, Tip Top Deluxe Bar & Grill
HBS Jazz Trio, Harmony Hall
Randissiomo Sunday Jazz Jam, SpeakEZ Lounge
Mike Frost & Mike Hyde, JW Marriott
Jazz Brunch, The Old Goat
Revival Of The 80s Dance Party, Billy's Lounge
The Crane Wives/Dan Rickabus, Gratiot and Derby, Home Sweet Home Shows
Randy Marsh/Mark Kahny, Cedar Springs Brewing Co., Cedar Springs
Brad Fritcher Trio, Derby Station, Gaslight Village, East Grand Rapids
Tony Reynolds, Bostwick Lake Inn, Rockford
Rich Burkholder, Kirby House, Grand Haven
Lew Russ, Jack's Waterfront Bistro + Bar, Spring Lake
Mark Kahny Trio, What Not Inn, Fennville
Westlan Brothers, Gun Lake Casino, Wayland
Kalamazoo Children's Chorus, Concerts In The Park, Bronson Park, Kalamazoo
Rusted Root, Bell's Eccentric Cafe Beer Garden, Kalamazoo
Jimmy Phillips & the Mortal 2 Band, Arcadia Ales, Kalamazoo
Joe & Sue, Round Barn, New Buffalo
Holler Fest, Frog Holler, Brooklyn (Aug. 25-27)
Celtic Traditional Irish Music, Beards Brewery, Petoskey
Copyright 2017, Spins on Music LLC