This mid-January roundup of regional releases ranges from Roger MacNaughton's soothing instrumentals to singer-songwriter Jeff Socia's debut to robust Americana. Read the reviews, listen to the music.
If it's any indication, 2021 is starting out in imposing fashion when it comes to Michigan music.
Support our coverage of
West Michigan's music scene
The second roundup of new regional releases features everything from a soothing, Michigan-centric instrumental collection to robust Americana albums to impressive singer-songwriter debuts.
Pore over our takes on the releases and listen to tracks from all of the albums, and check out previous Local Spins album reviews here.
---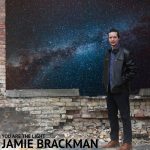 Jamie Brackman
"You Are the Light"
What Stands Out: "You Are the Light," Grand Rapids-based Jamie Brackman's debut album, is an autobiographical experience with a warm, sentimental, driving soul that drifts through the air as it plays. The singer-songwriter's music feels wholesome and genuine above all else between simple, serene vocals and gritty, vibrant guitar riffs. On many of the tracks, Brackman's voice steps aside and lets his guitar take over — a reverby lead that bends and swells around a dusty backing like a folk-blues aficionado. This dynamic creates different mediums for expression, where the album explores the swirling confliction of love and tragedy, self-doubt and fulfillment. The result is a personal delivery that feels like an invitation into Brackman's home, sitting listeners down before waltzing guests through his mind.
Digging Deeper: Brackman approaches the unique themes of each track in an assortment of ways, with a charcuterie board of song pairings that complement each other in their variety. "Waiting on a Friend to Call" feels pensive and fresh, especially in the interplay between acoustic noodling and a crisp, snappy electric lead. The tone shifts one song later, as "Little One" is deeply personal and sincere. Guitar pickings set a quaint backdrop as Brackman leaves an inspiring message for a child. It also acts as a standout example of how his songwriting feels targeted and intentional while also seeming applicable to those of all walks of life. Songs like these are where the album really shines — drawing a connection between listener and singer-songwriter that is admittedly difficult to pull off, but incredibly rewarding to experience.
Perfect For: A candlelit night of reading, writing or stargazing. – Nick Moran
Website: https://jamiebrackman.com/
Listen: "Little One"

---
Waverlys
"Biding Time"
What Stands Out: Although "Biding Time" is their first release, it's apparent that this is a far cry from being the Waverlys' first rodeo. The Grand Haven-based trio — Jim DeStager, Joel Nieusma, and Todd Aschenbach — combined forces to create a feel-good, laid-back acoustic EP that successfully blends elements of Delta blues and catchy folk progressions with a twist of funk (particularly on "Good Times," the sixth and final track). Aschenbach's soulful vocals and lonesome harmonica, DeStager's skillfully understated, bluesy lead guitar work, and Nieusma's ever-morphing bass tones gel together with ease and fluency.
Digging Deeper: What this EP lacks in risk-taking, it makes up for in earnestness. "Biding Time" brings the feel of your local acoustic bar band directly to your living room, which is a welcome blessing in such uncertain, socially distanced times as these. Waverlys is the second collaboration between DeStager and Nieusma; they also play together in the popular Grand Haven band Barefoot Sunday, and have been developing their musical conversations for over five years.
Perfect For: A midnight jam session around the fire or sippin' on a fresh-squeezed lemonade in your rocking chair, imagining a late-August sunset down on the bayou. – Tyler Gargala
Website: https://www.facebook.com/Waverlys
Listen: "Destination Train"

---

Colt Snuffer & The Dead Horsemen
"Corvid"
What Stands Out: There's so much to like about Muskegon's Colton Snuffer and his band that it's hard to know where to start. This band's rootsy, Southern Gothic rock represents the best qualities of musical story-telling, from murder ballads to social commentary, all spilling out with unabashed authenticity and splendid guitar-driven grit. Notable tracks "Four White Horses" and "No One Pays" roll out as swampy, infectious anthems, with the latter even breaking into rap passages that meld into the band's distinctive harmonica-and-guitar underpinnings.
Digging Deeper: Frontman Colton Snuffer has the kind of low, resonant voice that matches his dusky, desperation-meets-dark underbelly lyrics, enhanced by smartly arranged harmonies.
Perfect For: Fans of Gothic Americana artists such as Wovenhand, Sons of Perdition, Heathen Apostles, Jay Munly and 16 Horsepower. – John Sinkevics
Website: https://www.facebook.com/ColtSnufferandTheDeadHorsemen
Listen: "No One Pays"

---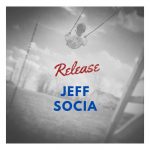 Jeff Socia
"Release"
What Stands Out: Traverse City singer-songwriter Jeff Socia breaks out with an impressive full-length debut album that straddles country, indie-folk and Americana. A veteran musician and Bay City native who went to music school in Minneapolis, Socia clearly knows and embraces what constitutes first-rate songcraft as evidenced by tracks such as "California" and "Make Yourself Feel Good" – irresistible hooks, clever relatable lyrics and astute instrumental arrangements.
Digging Deeper: Socia, at 49, calls this his "COVID mid-life crisis album," with songs written during the pandemic that are filled with "bittersweet longing" and hopefulness. It all comes through in sincere fashion and leaves the listener wondering what other mid-life magic Socia might still have left to unfurl.
Perfect For: Anyone who appreciates confessional singer-songwriter music with an uplifting sheen. – John Sinkevics
Website: https://jeffsocia.bandcamp.com/releases
Listen: "California"

---

Roger MacNaughton
"Mackinac, I've Come Home"
What Stands Out: From the very beginning, the largely instrumental "Mackinac, I've Come Home" creates a peaceful, meditative, New Age-styled sonic space that continues throughout the majority of the album. However, like a splash of cold water to the face, the percussive "Fort Night" demonstrates the West Michigan composer's love for history by presenting a perfectly crafted soundscape that transports the listener back to Fort Mackinac during the American Revolution. The strength of this album lies in its emotional presence and range: The collection provokes feelings of zen, melancholy, nostalgia, and adoration.
Digging Deeper: MacNaughton combines his prowess as a composer and pianist with the exquisite talents of Susan Mora (violin) and Andrew Plaisier (cello). Grand Rapids area singers Tami Hjelm and Kyle Rasche lend their impressively smooth vocals to the only non-instrumental tracks, "Something About This Place" and "Mackinac, I've Come Home," respectively. If this album is your cup of tea, you're in luck. Roger MacNaughton is incredibly prolific; he frequently collaborates with violinist Susan Mora (MacRaven and Mora) and vocalist Tami Hjelm (Soul ACCESS, the Tami Project).
Perfect For: Sitting next to the fireplace, steaming mug of java in hand, watching the snow fall at dusk; fans of Andrea Bocelli's 2001 album "Cieli di Toscana." – Tyler Gargala
Website: https://rogermacnaughton.com
Listen: "Mackinac Under Moonlight"

---

The Wild Honey Collective
"The Wild Honey Collective Volume 1"
What Stands Out: The Wild Honey Collective's self-titled release is a delight. In true Americana fashion, this record benefits from talented instrumentalists, luscious vocal harmonies, richly complex arrangements, heartfelt lyrics and high-quality production. The Wild Honey Collective's sound has its feet firmly rooted in classic country and folk while daring to allow its head to explore the technicolor clouds of psychedelia. The tracks are a combination of originals, favorite songs written by friends of the band, and fresh interpretations of traditional folk numbers. (I mean, come on… the woozy, intoxicated pedal steel on "I Know You Rider" is such a fantastic touch.)
Digging Deeper: This release is a child of circumstance. In the summer of 2020, a group of musician friends, bummed out by the inability to play live music, gathered in rural Michigan to pick some tunes together. The aforementioned acoustic sessions gave birth to the collection of 11 songs that appear on this album. The aptly-named Wild Honey Collective consists of Tommy McCord, Danielle Gyger, Timmy Rodriguez and Dan O'Brien. (McCord and Rodriguez are also members of the genre-spanning band Drinking Mercury. )
Perfect For: Driving with the windows down; cooking a late Saturday breakfast of slab bacon, griddlecakes and black coffee; fans of Jerry Garcia's acoustic side projects (i.e. Old and In the Way/JGAB). – Tyler Gargala
Website: https://www.facebook.com/thewildhoneycollective
Listen: "I Know You Rider"

Copyright 2021, Spins on Music LLC