It's a pre-Christmas flurry of new releases by Michigan artists, from instrumental flair to hip hop to rock to funk to singer-songwriter charm. Listen to tracks from all of the albums.
It's a dreary holiday season unlike any other, but there's nothing quite like Michigan-bred music to brighten your days.
Support our coverage of
West Michigan's music scene
New releases by Michigan artists also make a statement as a gift for those music devotees on your shopping list, so here are a few compelling albums to explore.
Check out more Local Spins album reviews online here.
---
Heavy Color
"Music For The Film Invisible Hand"
What Stands Out: A sweeping collection of songs, Heavy Color's score for a documentary film about the Rights of Nature Movement provides a captivating glimpse into the power of instrumental music. The film, "Invisible Hand," which was produced by Mark Ruffalo, explores the stories of various communities and their fight against the oil and gas complex in pursuit of clean water/ecosystem. The accompanying score does its own exploring sonically, by way of dreamy ambient layers, droning guitars and angelic textures. "Fog" opens the record with an ominous, lumbering presence that eventually dissipates into thin air on the wings of melancholy strings. Moving along, "The Water Protectors" flutters with strings and wind instruments to portray a brief but rippling effect. On "Theme for Capitalism," percussive layers are introduced in an arpeggiated, pulsating fashion that sinks into the psyche. Other standouts include "A Mockery," another number with percussion throughout, and "Cross Currents," which dances to the tune of flutes and wind chimes.
Digging Deeper: The Toledo-based Heavy Color – leaning on an all-star cast of Michigan musicians (including Mike Savina, Patrick Booth, Estar Cohen, Jeffrey Niemeier and Wesley Hornpetrie) – concocts a subtle but moving score of original material. The songs evoke a sense of longing and spark deep emotion by letting the listener fill in the gaps.
Perfect For: Daydreaming, getting lost in the woods, floating through time and space on a spinning rock. – Ricky Olmos
Website: https://www.heavycolorheavycolor.com/; https://www.curiousmusic.us/invisible-hand-epk
Listen: "The Water Protectors"

---

Rick Chyme
"Stones"
What Stands Out: Between bombarding listeners with provocative bars and having the baddest beard in the West Michigan hip hop game, Grand Rapids-area native Rick Chyme is adding another feather to his cap quickly after his release of "The Cur?e" with Jay Jackson in September. Riding that wave with "Stones," Chyme lays back and digs into his fierce form of rap that balances classy, smooth instrumentals with a jabbing delivery. On one hand, the album's production leverages jazzy instrumentation and natural sound to sit you down across from Chyme. On the other, Chyme unapologetically spars with the socio-political turmoil the album was birthed into, discussing inequality, racism and political struggles with a snappy, engaging flow. "Stones" beautifully balances grace with strength in delivering a jarring critique on the world around it.
Digging Deeper: From top to bottom, the lyricism on "Stones" is a standout piece of commentary on America's swirling socio-political landscape. "Pressure Cooker" puts emphasis on the growing tension within a country plagued by a torn political landscape, but Chyme moves swiftly to bring issues like the two-party system and race into the mix over the course of the 2:35 track. Switching his cadence, he drives home some incredibly powerful lines that echo through repetition like, "If this is all a part of some grand design / I wonder if the masterminds know there's no rewind." That attention to detail is mirrored in the instrumentation: Swinging piano licks sway with smokey bass riffs below Chyme's fierce delivery. Tracks like "Daydreaming in Technicolor" feels like I MONSTER's "Daydream in Blue" with glossy instrumentation that pins an already dynamic performance from Chyme against an electric background. Chyme — with production and mixing on this collection by Yelnam Evad — elevates whatever he touches, and what could be a suave instrumental turns into an enthralling display of linguistic acrobatics. Everything demands your attention, which absolutely merits the album multiple listens, each providing different focal points as you wander through the track list.
Perfect For: Lovers of Nujabes, Cise Star and Bop Alloy, especially with a zesty, modern twist. – Nick Moran
Website: http://rickchyme.com/
Listen: "Pressure Cooker"

---

The Marsupials
"Do the Trick"
What Stands Out: It's literally impossible to listen to "Do the Trick" without moving in some way – head-bobbing, foot-tapping or all-out bopping across the room. But there's more than just a funky, snappy quality to the sophomore album from this Harbor Springs rock trio featuring singer-guitarist Tai Jazz Drury, drummer Alex Riesenbeck and bassist Trevor Pinney. These guys rival any northern Michigan outfit for impressive musicianship, something which propels tracks ranging from the prog-rock fueled "Where?" to the soulful, jam-band, dance vibe of the title track and "Oblivion." It's an ever-adventurous, nine-track musical party.
Digging Deeper: Recorded and produced by Traverse City's Dave Gebben and mixed and mastered by Andy Fettig, "Do the Trick" masterfully recreates the feeling of a vibrant live performance, the secret sauce that has long made The Marsupials stand out.
Perfect For: Staging a socially distanced dance party in a heated barn, reflecting the season and our current situation. – John Sinkevics
Website: https://www.facebook.com/marsupialsband/
Listen: "Relic"

---

The Brandino Extravaganza
"Leaps and Bounds"
What Stands Out: Beginning with the funky opening lines of "Spectacular," The Brandino Extravaganza displays a bit of fire and sauce right out of the gate. A grooving bassline and percussive loop set the foreground for slick synth leads and a sparse refrain. Next up, "Sunny Daze" offers up a swinging rhythm and luxurious saxophone. From there, a lovely melody spins a tale of wistful love, draped in gentle harmonies and twinkling pianos. Other notable tracks include "Just Whistlin'," a tender, acoustic-driven number with diverse instrumentation that includes a whimsical clarinet, as well as "Are We Cool," another grooving track that lends a tropical feeling with its auxiliary percussion and dancing rhythm.
Digging Deeper: "Leaps and Bounds" is a diverse melding of genres that is soundly produced and performed by Grand Rapids multi-instrumentalist Brandino Proch. (Eliot Howerton and Conrad Chock also aided the production.) The record offers a small escape for the ears and the mind — a musical vacation.
Perfect for: Lounging on warm sand, palm tree gazing, sipping one of those fancy drinks with the decorative pink umbrellas. – Ricky Olmos
Website: https://www.thebrandinoextravaganza.com/
Listen: "Just Whistlin'"

---

Lucy Lowis
"Seventh Cycle Soul"
What Stands Out: At just 16 years old, singer-songwriter Lucy Lowis is already making waves with her debut album, "Seventh Cycle Soul." It's a winning combination of lighthearted and introspective folk pop that brings to mind artists like Ingrid Michaelson, Jack Johnson and early Taylor Swift. Standout tracks like "Melody Falls" and "You and Me" display an intuitive sense of harmony as well as Lowis' knack for writing a catchy hook. The instrumentation is minimal, but it's a delightful record, and it forces the listener to pay attention.
Digging Deeper: Having spent a lot of time in her father's Plainwell studio growing up, Lowis has already had years to fine-tune her talents in a musically rich environment. Because of this, she often writes with the voice of someone twice her age. The song "Safe Haven" — which has already attracted attention online in the form of a single — paints a picture of a young woman longing for a place to escape her troubles. The songwriting is mature, but not overly dramatic, and throughout the record, Lowis is still able to maintain her own artistic voice and whimsical approach.
Perfect for: Fans of Taylor Swift, Ingrid Michaelson, Jack Johnson and Sara Barielles. – Devin Dely
Website: https://www.lucylowis.com/
Listen: "In the Rain"

---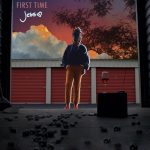 Jess
"First Time"
What Stands Out: Jess really outdid herself with this debut release. Soul oozes from every track, between her vocal delivery, the backing textures from collaborative artists and fellow Last Gasp Collective members, and the colors enhanced by Jay Jackson's production skills. Each song ebbs and flows, expressing a range of emotions. From track to track, it's an experience of both artistry and narrative storytelling, where space is given artists to shine and moods are reflected in a wonderful blend of instrumental accompaniment, electronic layers and sampled audio. You can't help but move, whether it's bobbing your head to a groove so deep in the pocket or dancing in your room with the speakers turned up. "Compare" has listeners sinking into a sea of warm tones, "Crap Shoot" builds so much from one bass groove and guitar line while showcasing Jess and Dxreyk's vocal abilities, "Queens and Kings" pays homage to ancestors while thinking critically about those around her, with a strong verse from Oze. The record's strong concept transcends pure style and subject matter, and it permeates the spirit with each passing note. This strong first release shows Jess' ability to sit comfortably in all sorts of black American music genres and tell her story, all the while inviting others to share in the storytelling as skilled, black artists. It's part dreamy soundscapes, part real experiences distilled into poetic phrases, and part artistry speaking truth to power.
Digging Deeper: "First Time" is by no means this Kalamazoo artist's first rodeo. With every note sung, her experience as a performer shows and her ability to articulate feelings into artistic expressions are highlights on this album. She can sing, she can rap, she can vibe, and she can educate, combining into a wonderful black American artistic experience. You feel the community around her, and you can't help but smile as the album starts to close and the thank yous come in the credits.
Perfect For: A gathering of friends, looking to soak in the soul of an artist and enjoy the story they have to tell and the knowledge they have to impart. – Dutcher Snedeker
Website: https://singgjess.bandcamp.com/releases
Listen: "Crap Shoot"

Copyright 2020, Spins on Music LLC