September gets rolling with Voodoo Glow Skulls, Seth Glier, Lauren Duski, Greg Nagy, Tom Hymn, the Freedom Flag Benefit and anniversary celebrations in Grand Rapids, Kalamazoo and Holland.
THE BIG LIST: Sept. 5-10
For an expanded listing of upcoming shows at more than 160 West Michigan venues, check out The REALLY Big List at Local Spins. Have concert listings you think deserve to be spotlighted? Email date, time, ticket prices, location and details to liz@localspins.com.
VOODOO GLOW SKULLS
BLOODY LIPS, WESTSIDE REBELLION
BET ON RATS
When: 8 p.m. Tuesday
Tickets: $12
Where: The Stache inside The Intersection, Grand Rapids.
Get your post-Labor Day week started with a real bang, courtesy of California's Voodoo Glow Skulls, a ska/punk band that's been cranking it out for more than 25 years (carrying on without brother and band member Frank Cassillas, who announced his retirement in June).
Opening the show will be a troika of punky and spunky Grand Rapids bands: The Bloody Lips, Westside Rebellion and Bet on Rats. Doors open at 7 p.m.; details online here. (The Stache follows this on Thursday with Kai Wachi, Sullivan King, DJ D-Wrex and Jon Parra, $16 advance, $20 day of show.)
KID ROCK
ROBERT RANDOLPH & THE FAMILY BAND
SWEET TEA TRIO
When: 7:30 p.m. Wednesday
Tickets: $30-$95
Where: Van Andel Arena, Grand Rapids
Is he or isn't he? The question as of late has revolved around whether Michigan superstar Kid Rock is actually running for U.S. Senate and despite certain slogans to the contrary, he's pretty much insisted – in sometimes colorful language – that he hasn't decided yet (though some have alleged he's already violating federal campaign law). There are also some folks in Detroit who are protesting the country rocker-rapper's back-to-back shows opening the new Little Caesars Arena next week, contending that an artist who's "demonstrated love for Confederate regalia" and "used symbols of white nationalism" in the past shouldn't be headlining the inaugural concert at the downtown arena. Kid Rock has maintained he hasn't used a Confederate flag on stage in years and Olympia Entertainment – in defending the booking – called him "a consistent supporter of Detroit."
Love him or hate him, he's been an outspoken guy who's certainly been a big promoter of Michigan and its musical talent, and his return to Van Andel Arena is liable to be an ultra-energetic affair, especially with soulful and funky pedal-steel guitarist Robert Randolph & The Family Band in the lineup, as well as opening act Sweet Tea Trio, an award-winning country act from Alabama. (BTW, the arena has a new security policy: There will be visual inspection and metal detection screening of all patrons, vendors and contractors entering the venue on game and event days, which means passing through metal detectors and a new bag policy which requires that bags must be 14" x 14" x 6" or smaller in order to be brought inside.)
There's also a Kid Rock Pre-Party starting at 4 p.m. at 20 Monroe Live, kitty-corner from the arena. Admission is free to the event hosted by B93, The Brew, SNX and Star 105.7, with games, food, beverages and chances to win tickets to future 20 Monroe Live shows.
LOCAL SPINS WEDNESDAY:
GREG NAGY
When: 8 p.m. Wednesday
Admission: Free
Where: SpeakEZ Lounge, Grand Rapids
It's true: Greg Nagy is a Michigan gem – a songwriter, guitarist and singer whose take on the blues is permeated with soul, rock and gospel. Not surprisingly, the accolades keep coming and the industry has noticed. His poignant and personal latest album, "Stranded," earned deserving praise from the likes of DownBeat and Vintage Guitar, spending 14 weeks at No. 1 — and seven consecutive months in the Top 10 — on the Roots Music soul/R&B charts. And that followed earlier success with his albums "Fell Toward None" and "Walk That Fine Thin Line."
He'll return to SpeakEZ Lounge for Local Spins Wednesday with Scott Veenstra on drums, Mike Skory on keys and Mike Smalley on bass, ensuring an unforgettable evening in an intimate setting. As always, there will be Michigan beer specials on tap and there's parking across the street off Monroe Avenue NW. Local Spins Wednesdays are presented by Local Spins, SpeakEZ Lounge, Glave Business Solutions and WYCE.
THE FALL OF TROY
LOKELLA, BACKPACKS
When: 8 p.m. Wednesday
Tickets: $17 advance, $20 day of show
Where: The Pyramid Scheme, Grand Rapids
Washington post-hardcore heroes The Fall of Troy are crisscrossing the country on an ambitious September tour (heading to Grand Rapids from a show in Denver). With its math rock-styled, the band has released several albums since 2003, including the quadruple-header "OK" series which came out last year.
Lokella and Backbacks open. Doors open for this all-ages show at 7 p.m. Details, tickets online here.
TOM HYMN ALBUM-RELEASE
When: 6:30 p.m. Thursday
Tickets: $5
Where: Fountain Street Church, 24 Fountain St. NE, Grand Rapids
Grand Rapids singer-songwriter Tom Hymn is celebrating release of his sophomore indie-rock album, "Tom Hymn's Tangerine Dream," with a truly collaborative performance in a unique setting: Fountain Street Church. Hymn, aka Chad Houseman, will kick things off with a solo acoustic set before being joined by a large ensemble of musicians/friends: Jacob Bullard (Major Murphy), Brian Voortman (Major Murphy), Aaron Wildey (The Muteflutes), Micah McLaughlin (The Muteflutes), Heather Baker Jackson (The Soil & the Sun), Ben Baker Jackson (The Soil & the Sun), Brian Mulder (Brian Mulder), Brad Fritcher (MOODS), Jacki Warren (The Soil & the Sun) and Jeffrey Niemeier (Fauxgrass).
Get more information about the show online here and read more about Tom Hymn and his new album in this Local Spins Artist Spotlight feature.
PIGEONS PLAYING PING PONG
FLAMINGOSIS
When: 9 p.m. Thursday
Tickets: $14 advance, $17 day of show
Where: Bell's Brewery Eccentric Café, Kalamazoo
The music of Pigeons Playing Ping Pong has been described as "high-energy psychedelic funk," and the Baltimore band has quickly cultivated an avid audience for its funky jams, as it crisscrosses the country on a near-constant tour. The group brings its party to West Michigan with this show at Bell's; R&B/soul act Flamingosis opens the show.
Bell's follows this on Friday with rock roots artist JD McPherson, a show that will also feature an opening set by Grand Rapids' Jesse Ray & The Carolina Catfish, $17 advance, $20 day of show. Get details about both shows online at bellsbeer.com.

ALREADY DEAD FAMILY REUNION
When: Thursday-Saturday
Admission: Free
Where: Westnedge Park and multiple clubs around Kalamazoo
The 7th Annual Already Dead Family Reunion will rock Westnedge Park this Friday and Saturday as more than 30 national lo-fi acts from the the Brooklyn label (also based out of Chicago and Kalamazoo) will hit the park stage and headline area clubs.
Park headliners include The Binary Marketing Show, Radiator Hospital, About a Million, Dromedaries and BBJR, as late night parties at Rancho Unicorn Friday and The Milhouse Saturday will feature three bands each night, headlined by Complainer on Friday and Stations on Saturday. A kickoff party will get under way Thursday at 7:30 p.m. at Louie's and features five bands, beginning and closing with Kalamazoo acts Vines and Guppy. Music starts at 2 p.m. Friday and noon Saturday. Click here for a complete lineup and to download the free festival sampler.
TUCKER BEATHARD
GUNNAR & THE GRIZZLY BOYS
PARADISE OUTLAW
When: 7 p.m. Friday
Tickets: $14.93 first 100, $20 advance, $25 day of show
Where: The Intersection, Grand Rapids
Up-and-coming country singer Tucker Beathard has made a bit of a splash with his singles, "Rock On" and "Momma and Jesus," and he certainly has the genes for this: He's the son of Nashville songwriter Casey Beathard.
This show – moved indoors – hosted by radio station B93 also features the return of West Michigan's Gunnar & The Grizzy Boys, a band that always draws a big hometown crowd for its Intersection romps. Also on the bill will be Southern rock/country's Paradise Outlaw (about whom you can read more at Local Spins later this week). Details online at sectionlive.com, where you can also get info about the show taking place inside The Stache the same night: Brockhampton with a Romil DJ set, $18 advance, $20 day of show.
BUDDY GUY
QUINN SULLIVAN
When: 8 p.m. Friday
Tickets: $30-$75
Where: 20 Monroe Live, Grand Rapids
It's a legend and a prodigy on the same stage. Bluesman Buddy Guy really needs no introduction, especially because he rose to prominence just down the road in Chicago, delivering his influential blues guitar licks for approving audiences which included the likes of Eric Clapton, Jimmy Page and Jeff Beck, who've cited him as an inspiration. The 81-year-old icon continues to perform regularly and he released his most recent album, "Born to Play Guitar," in 2015.
On the flip side, there's Quinn Sullivan, an 18-year-old Massachusetts blues-guitar whiz who first joined Buddy Guy on stage when he was just 8 years old. He's already released three albums, including this year's "Midnight Highway." Get tickets and details online at 20monroelive.com.
WHEATLAND MUSIC FESTIVAL:
MICHAEL CLEVELAND & FLAMEKEEPER
MOLKY'S MOUNTAIN DRIFTERS
LUNASA, LUKE WINSLOW KING
SESSION AMERICANA, GABY MORENO
When: Friday-Sunday
Tickets: Weekend gate tickets SOLD OUT
Sunday-only gate tickets $30 ($10 children)
Where: Wheatland Festival Site, Pierce Road & 50th Avenue, Remus
Since 1974, the Wheatland Music Organization has turned a site in rural Mecosta County into a true, international celebration of folk and American roots music, part of its mission to preserve and present traditional music and arts. The lineup of performers has grown ever more diverse over the years and 2017 is no exception with Molsky's Mountain Drifters, Radney Foster, Luke Winslow King, Lunasa, Ruthie Foster, Michael Cleveland & Flamekeeper, The Defibullators, Session Americana and many more helping light up several stages.
There's also a dance stage, with Cajun, swing, tap, square and contra dancing, open-mic sessions and plenty more on tap at this family-oriented festival which also boasts a robust lineup of local and regional talent, including The Bootstrap Boys, Don Julin's Mr. Natural Project, Drew Nelson & Hwy. 2, Diff & Dudley and more. Read more about Wheatland later this week at Local Spins.
44TH ANNUAL EASTOWN STREETFAIR
When: 9 a.m.- 9 p.m. Saturday
Admission: Free
Where: Wealthy Street between Giddings Avenue and Lake Drive, and Ethel Avenue
This long-running festival is back for yet another year – a family-friendly affair with nearly 150 vendors, food trucks, WYCE-FM's annual record sale fundraiser and, of course, live local music.
Starting at 10 a.m., the main stage will feature the folk rock of Lighting Matches, followed by Travis Swanson Trio (modern jazz combo), Suport (hip hop), Brian Oberlin, Luke Gitchel & The Journeymen (bluegrass), PotatoBabies (classic rock satire), The War Between (synth punk electro rock), Catch of the Century (teen indie punk), James Reeser & the Backseat Drivers (blues), Lokella (female-fronted hard rock), Convotronics (hip-hop duo) and finally, at 8 p.m., Brother Wolf & The Wolfpack from Mars (David Bowie tribute). The main stage will be on Wealthy between Atlas and Giddings, with additional acts at Billy's Lounge (including Thirsty Perch Blues Band) and Mulligan's Pub. Get more details online here.
HERITAGE GUITARS 100th ANNIVERSARY:
JAKE KERSHAW, SHELBY LENTZ
PAUL ERDMAN, RENDAL WALL
WILD BILL DURKIN, SAMMY MELCHI
When: 11 a.m.-6 p.m. Saturday
Admission: Free
Where: Heritage Guitars, 225 Parsons St., Kalamazoo
As the original and longtime home of Gibson Guitars, and now Heritage Guitar Inc., the Kalamazoo plant that gave birth to so many legendary instruments is celebrating its 100th anniversary this weekend with live music, tours of the building, an exhibit featuring historical artifacts, a hands-on guitar experience, a kids' area complete with inflatables, complimentary food and more.
The entertainment features a couple of teen sensations, Jake Kershaw and Sammy Melchi, along with other regional acts. Read more about the event later this week at Local Spins.
PERRIN BREWING 5th ANNIVERSARY PARTY:
PAPA VEGAS, THE CRANE WIVES
JAKE KERSHAW, MISS ATOMIC
HI-KER, PARADISE OUTLAW
When: 3-11 p.m. Saturday
Tickets: $7 advance, $10 at the gate
Where: Perrin Brewing, 5910 Comstock Park Drive NW, Comstock Park
THIS WEEK'S LOCAL SPINS TICKET GIVEAWAY: The first person to email john@localspins.com with "PERRIN BREWING" in the message field will win a pair of tickets to Saturday's 5th anniversary bash. Check The Big List every week for a chance to win concert tickets.
Perrin has come up with a terrific way to celebrate its fifth birthday – with live music, outdoor games, food vendors and its "Malted Milk Ball Imperial Porter" release. Music-wise, this fifth anniversary backyard bash gets started at 4 p.m. with Paradise Outlaw, followed by Hi-Ker, Miss Atomic, The Crane Wives, Jake Kershaw and, finally, Grand Rapids '90s faves Papa Vegas.
This is a 21-and-older event, with advance tickets available in the Perrin pub or online via EventBrite.com. Come back to Local Spins later this week for more about the anniversary party.
LAUREN DUSKI
When: 7 p.m. Saturday
Tickets: $9.93 first 100, $12 advance
$15 day of show, $40 VIP
Where: The Stache inside The Intersection, Grand Rapids
Northern Michigan native Lauren Duski is touring behind her recent success on the 12th season of NBC's "The Voice," where she finished second on the TV talent competition. Hailing from Gaylord but now based in Nashville, Duski has been performing publicly since the age of 7 and she turned her polished approach into a winning strategy on "The Voice."
The singer is playing several Michigan shows this week, including Temple Theatre in Saginaw on Thursday and Heritage Park in Taylor on Friday. Doors for this all-ages, B93-hosted show in Grand Rapids open at 6:30 p.m. VIP tickets include a meet-and-greet.
FREEDOM FLAG BENEFIT:
HAZARD, BEAVER XING
DALE WICKS, BRANDON WARD
CONRAD SHOCK + THE NOISE
When: 1-4 p.m. Sunday
Admission: Donation to GR Home for Veterans
Where: Grand Rapids Home for Veterans, 3000 Monroe Ave. NE, Grand Rapids
Taking place in the bandshell at the Grand Rapids Home for Veterans, the fifth annual "Freedom Flag Benefit Concert" organized by Honest John Kowalko boasts a stellar lineup of regional acts, including Beaver Xing, Dale Wicks & Eric Boyea, Conrad Shock + The Noise, Brandon Ward and Hazard, with an appearance by Pinups for Patriots.
Get more information about the benefit show here, along with a listing of items needed via donation for residents of the Home for Veterans (including batteries, large-print paperbacks, clothing and men's toiletries).
COURTYARD CONCERT:
SETH GLIER, BIRDS OF CHICAGO
JESSE TERRY, LOREN JOHNSON
When: 2 p.m. Sunday
Tickets: $15 advance, $20 day of show
Where: Outside Seven Steps Up, 116 S. Jackson St., Spring Lake
Massachusetts folk-pop singer-songwriter Seth Glier has long been a favorite at Seven Steps Up and the Grammy-nominated troubadour returns for this community fundraiser along with the soulful "rock 'n' roll poetry" of Birds of Chicago and singer-songwriters Jesse Terry and Grand Haven's own Loren Johnson. Terry, by the way, has a new single, "Woken The Wildflowers," from a new album, "Stargazer," that will be released Sept. 15. Attendees are encouraged to bring their own chairs; $40 VIP seats are available as well.
Get details and ticket information online at courtyardconcerts.org.
QUEENS OF THE STONE AGE
ROYAL BLOOD
When: 8 p.m. Sunday
Tickets: SOLD OUT
Where: 20 Monroe Live, Grand Rapids
With a new album, "Villains," California's Queens of the Stone Age brings its national tour to Grand Rapids (well ahead of its next Michigan stop at Detroit's Fox Theatre on Oct. 17). The heavy rock outfit led by Josh Homme continues to earn praise from fans and critics: Pitchfork called Homme "the all-American badass incarnate," describing the new album as delivering "carnivalesque, chrome-plated boogie rock" that's part "disco inferno and devil-may-care experimentation." English rock duo Royal Blood opens the show.
Afterward, Mikey, Dean and Troy from QOTSA will perform a DJ set at The Pyramid Scheme. Admission is $10, or $5 with a ticket stub from the 20 Monroe Live concert.
CONOR OBERST
When: 8 p.m. Sunday
Tickets: $35
Where: Kalamazoo State Theatre, Kalamazoo
Rising to prominence with/as Bright Eyes, Conor Oberst has concentrated on solo projects, releasing four albums since 2012, including "Salutations," which was released earlier this year as a companion piece to 2016's "Ruminations." Paste magazine wrote that his most recent album "voyeurs into the black hole of cynicism and debauchery his alt-pop stardom made inevitable."
Find tickets here.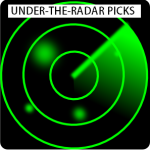 UNDER-THE-RADAR PICKS
Vincent Hayes playing Cedar Springs Brewing in Cedar Springs, 7:30 p.m. Wednesday, free – Vincent Hayes has made his mark in West Michigan as a top-notch blues guitarist and singer, but his music spans much more than that, including soul and rock and folk. (Toby Bresnahan and Jim Spalink play Cedar Springs Brewing on Sunday afternoon.)
Kathy Lamar playing One Trick Pony in downtown Grand Rapids, 8 p.m. Thursday, free – Jazz and soul singer Kathy Lamar is a West Michigan favorite for good reason: She oozes authenticity and passion. One Trick follows this on Saturday with the return of acoustic rock's Natchez Trace. Call 235-7669 for reservations.
Dos Santos Anti-Beat Orquesta playing Founders Brewing Co. in Grand Rapids, 9:30 p.m. Thursday, free – The Chicago-based Dos Santos Anti-Beat Orquesta blends Latin dance music with psychedelic, "reverb-slathered" guitars and "fierce energy." Opening the evening will be Austin's "psychedelic cumbia and surf" band Money Chica.
Bermudas, Slop Sink, Tweeg & The Bounders playing Rocky's Bar & Grill in Grand Rapids, 9:30 p.m. Thursday, $5 – This 21-and-older show was moved to Rocky's from Mulligan's Pub and features an eclectic mix of exuberant regional rock outfits.
Kalamazoo State Theatre's 90th Anniversary Celebration at 404 S. Burdick Ave. in Kalamazoo, 5-9 p.m. Friday, free – Opening back in 1927 as a movie palace and vaudeville house, Kalamazoo's State Theatre has become one of the region's go-to music venue. To celebrate its 90th birthday, the theater will host live music by the Kalamazoo Mandolin & Guitar Orchestra, Dan Willenberg Trio and more, with cake, champagne, an art exhibit, concessions and more. (The theatre is also a Kalamazoo Art Hop stop.) Get more details online at kazoostate.com.
1987 Tribute Show and Benefit for Well House at The Pyramid Scheme in Grand Rapids, 8 p.m. Friday, $10 – This rewind to 1987 features members of the West Michigan bands Les Creatif, Devin & The Dead Frets, The Legal Immigrants, Dante Cope, Oracle, Love Fossil, Ozenza, Moto and Apostles who will be performing Guns N' Roses' "Appetite for Destruction," The Pixies' "Come on Pilgrim" and R.E.M.'s "Document." Proceeds will support Well House; details, tickets online here.
Kent City Fall Festival in Kent City, 9 p.m. Friday, free – Whiskey Bound is part of the live entertainment for the Kent City Fall Festival, aka street party. More details online here.
Chuck Bob Carnes playing Tip Top Deluxe Bar & Grill in Grand Rapids, 8 p.m. Friday and 3 p.m. Sunday, $5 – Veteran player and West Michigan favorite Chuck Bob Carnes returns to the Tip Top Deluxe Bar & Grill, aiming to turn the cozy club into a honky-tonk. He'll do it twice this weekend (Friday night and Sunday afternoon), bookending a Saturday night show featuring British Racing Green and Eugene Jackets. Details about all the Tip Top shows online here.
Melophobix playing Rockford Brewing in downtown Rockford, 9:30 p.m. Friday, free – Funk/rock/reggae-meisters Melophobix aim to get the dance party started upstairs at Rockford Brewing, less than a month after winning Grand Haven's Walk the Beat band competition.
JD McPherson and Jesse Ray & The Carolina Catfish playing Bell's Brewery Eccentric Café in Kalamazoo, 9 p.m. Friday, $17 advance, $20 day of show – Rock 'n' roll roots musician JD McPherson brings his Oklahoma-bred, retro-rock approach to Bell's for a rollicking Friday night show that will also boast an opening set by Grand Rapids' Jesse Ray & The Carolina Catfish.
Young Pioneer, Likemelikeyou, Davidstout and Anchors for Reality playing The Pyramid Scheme in Grand Rapids, 7 p.m. Saturday, $10 advance, $12 day of show – This showcase of West Michigan bands includes new Grand Rapids alt-pop-dance-rock band likemelikeyou led by singer-songwriter Greyson Bos. The group recently dropped a cover of Red Hot Chili Peppers' "Suck My Kiss." Details, tickets online at pyramidschemebar.com.
Melophobix and more playing Fireside Brewing's 1st Anniversary Party at 430 W. 17th St. in Holland, 8 p.m. Saturday, $5 – The one-year anniversary party for Fireside Brewing will feature sets by Melophobix, As Am I, Compton and The Fifths (which features Fireside's own Jon Dolislager, Sean Scanlon and Cheri Compton). The party gets started at 5 p.m.
Kofi Baker's Cream Experience playing Founders Brewing in Grand Rapids, 9:30 p.m. Saturday, $5 – Kofi Baker is the son of legendary Cream drummer Ginger Baker, so he "continues the great Baker legacy" with his touring band which pays tribute to his famous father's most famous group.
ON THE HORIZON
Monday, Sept. 11
Brad Fritcher's Moods, Jazz & Gin Mondays, Long Road Distillers
The Moonrays, Rocky's Bar & Grill
BassBin: Christian Martin (of Dirtybird), Billy's Lounge
State Champs/Homesafe/Sleep On It/Bearings, The Stache inside The Intersection
String Circle, Kent District Library Cascade Branch
"The Timeless Genius of Mozart, KV361," Lowell Graham, conductor, Louis Armstrong Theater, Haas Center for Performing Arts, Allendale
Alex Mays, Gun Lake Casino, Wayland
Dan Willenberg Trio, The Union Cabaret & Grille, Kalamazoo
Tuesday, Sept. 12
P.O.S./Blackie/Biffy The Beat Slayer, The Stache inside The Intersection
Beach Slang/*repeat repeat/Paws/Tim, The Pyramid Scheme
Everett Domeier, Gun Lake Casino, Wayland
Cheap Dates, The Union Cabaret & Grille, Kalamazoo
Wednesday, Sept. 13
Cold Mountain Child, Local Spins Wednesday @ SpeakEZ Lounge
Of Montreal/Showtime Goma/Nancy Feast, The Pyramid Scheme
Dylan Lancaster/Jerry Dreams and reggie, Tip Top Deluxe Bar & Grill
Elroy Meltzer, Cedar Springs Brewing Co., Cedar Springs
Joe Purdy/Amy Vachal, Park Theatre, Holland
Marquita & Brandon, Gun Lake Casino, Wayland
Thursday, Sept. 14
Tribute To Drake Night, 20 Monroe Live
Cabildo, "Relax At Rosa," Rosa Parks Circle
Kevin Jones Ban, One Trick Pony
Mama Juke/Mark Lavengood, Founders Brewing Co.
Ben Sollee & Kentucky Native, Wealthy Theatre
Funtcase & Phiso/Frybread Power/Lady Reign, The Intersection
Greta Van Fleet/Welles, The Stache inside The Intersection
Properties/Laces Out, Dan!, Mulligan's Pub
Brian Oberlin, Rockford Brewing Co., Rockford
Nachez Trace, The Grand Lady Riverboat, Jenison
Nate Holley, Itty Bitty Bar, Holland
Lauren Sweers, Coppercraft Distillery, Holland
My Thin Place, Sandy Point Beach House, West Olive
Andy Frisinger & Chris Wiser, Grand Armory Brewing, Grand Haven
Thomas Rhett/Morgan Wallen, Allegan County Fair,
Steffan Copenhaver, Gun Lake Casino, Wayland
Elliott Brood, Bell's Eccentric Cafe, Kalamazoo
Stewart Huff, Shakespeare's Pub, Kalamazoo
Western Michigan University School Of Music, The Union Cabaret & Grille, Kalamazoo
Matchbox Twenty/Counting Crows/Rivers And Rust, Soaring Eagle Casino, Mt. Pleasant
Michigan Irish Music Festival, Heritage Landing, Muskegon (Sept. 14-17)
The Real Ingredients, Beards Brewing, Petoskey
Friday, Sept. 15
Apocalyptica Plays Metallica By Four Cellos, 20 Monroe Live
Grand Rapids Symphony, Bolero, DeVos Performance Hall (Sept. 15-16)
Jay Som/Stef Chura/Soccer Mommy, The Pyramid Scheme
Trippo (of Ultraviolet Hippopotamus)/Mama Juke/Jesse Ray & the Carolina Catfish/Brad Fritcher's MOODS/Melophobix/Cosmic Knot, 1st Beerthday Party, New Holland Brewing Co.'s The Knickerbocker
Trixy Tang, The Log Cabin, Grand Rapids
Fool House, H.O.M.E. At The B.O.B.
The Steve Hilger Band, Billy's Lounge
Decapitated/Thy Art Is Murder/Fallujah/Ghost Bath, The Intersection
The Russ Liquid Test/Defunk/Flats Stanlie, The Stache inside The Intersection
Paddlebots/The Autumnatic, Tip Top Deluxe Bar & Grill
Trixy Tang, Potter's Log Cabin Bar
Global Village, Grand Woods Lounge
The Quirk (EP release)/Amuse/Bets On Rats/Minkus, Mulligan's Pub
Trixy Tang, Woody's Press Box, Wyoming
Silent Bark, McDuff's Bar & Grille, Wayland
John Sanger, Gun Lake Casino, Wayland
Cheap Dates, Itty Bitty Bar, Holland
Elroy Meltzer, Our Brewing Co., Holland
Chris Clayton Loop, Grand Armory Brewing, Grand Haven
Bar Code, Jack's Waterfront Bistro + Bar, Spring Lake
The Roosevelts, Seven Steps Up, Spring Lake
Watching For Foxes/All Is Well/The Fever Haze, Unruly Brewing Co., Muskegon
My Way, (Frank Sinatra tribute), Frauenthal Center For The Performing Arts, Muskegon
Alabama/John Michael Montgomery, Allegan County Fair, Allegan
DJ Trashmaster, Virtue Cider, Fennville
Brena, Gun Lake Casino, Wayland
The Neverly Brothers, Acorn Theater, Three Oaks
Janelle & The Gentleman, The Livery, Benton Harbor
Tantric/KIRA/Six String Heartache/Fires We Started/Prosperity, The Music Factory, Battle Creek
Drop 35, JB's Whiskey Creek, Springfield
Zoo Wave, Music Hop, Arcadia Ales, Kalamazoo
San Fermin, Bell's Back Room, Kalamazoo
Gator Blues Band, The Union, Kalamazoo
South Haven Jazz Festival, Dyckman Park, South Haven
Michigan Irish Music Festival, Heritage Landing, Muskegon (Sept. 14-17)
Frog & the Beeftones/Jim Shaneberger Band/Greg Nagy With Ray Goodman and Rachel Nagy/The War & Treaty/Karen Lovely, Michigan Bluesfest, Old Town neighborhood, Lansing (Sept. 15-16)
Saturday, Sept. 16
Grand Rapids Symphony, Bolero, DeVos Performance Hall (Sept. 15-16)
Marisela, 20 Monroe Live
The Weatherheads/Peat In The Creel/The Bruce Matthews Band/Paddy's Cure/JukeJoint Handmedowns, 49th Annual Fallasburg Arts Festival, Fallasburg Park, Lowell
Midlife Crisis, One Trick Pony
Muntu Dance Theater Company of Chicago, Calvin College, Covenant Fine Arts Center
The Moms/The Erers/I Believe In Julio, Founders Brewing Co.
Nothing More/As Lions/My Ticket Home/Hell Or Highwater, The Intersection
Subtronics & Uber/Dissonance/TipskyHo, The Stache inside The Intersection
Nick Moss, Top Top Deluxe Bar & Grill
The Hip Pocket, Billy's Lounge
Tired Blood (record release)/Hollywood Makeout/Coffin Feeders, The Pyramid Scheme
Cadillac West, Back Forty Saloon
DC-90, Flanagan's Irish Pub
Mama Juke, Mexicains Sans Frontieres, 120 S. Division Ave., Apt. 226
Drop 35, Rogue River Tavern, Rockford
Hairmania, Woody's Press Box, Wyoming
Trixy Tang, The Log Cabin, Grand Rapids
Harry Manback/Bleed The Water/BlackFront Ink, Mulligan's Pub
Glenn Bulthuis and The Tonedeafs (Beatles tribute), Van Singel Fine Arts Center, Byron Center
Jim Shaneburger, McDuff's Bar & Grille, Wayland
Jake Stevens, Gun Lake Casino, Wayland
Left Paul Trio, Grand Haven Brew House, Grand Haven
Rich Burkholder, Kirby House, Grand Haven
Goofy Foot, Grand Armory Brewing, Grand Haven
Bari Lee Band, Unruly Brewing, Muskegon
Bar Code, Jack's Waterfront Bistro + Bar, Spring Lake
Sweet Justice, Vander Mill Cider, Spring Lake
The Island Guys, Sandy Point Beach House, West Olive
Delilah DeWylde, Tripelroot, Zeeland
Talking Dreads, Park Theatre, Holland
Paris Blue, Itty Bitty Bar, Holland
The Verve Pipe, Bell's Eccentric Cafe Beer Garden, Kalamazoo
Green Light Music/The Copacetiks/Dacia Bridges wsg Carolyn Koebel/Slim Gypsy Baggage/The Go Rounds: Riversedge Summer Music Series, Arcadia Ales, Kalamazoo
Sibelius & Tchaikovsky, Kalamazoo Symphony Orchestra, Miller Auditorium, Kalamazoo
Trilogy, The Union Cabaret & Grille, Kalamazoo
Paul Anka, Firekeepers Casino, Battle Creek
Red/Mandayla, The Music Factory, Battle Creek
Decades, JB's Whiskey Creek, Springfield
Jake Kershaw, Battle Creek Harley
South Haven Jazz Festival, Dyckman Park, South Haven
The Spinners, Little River Casino, Manistee
Michigan Irish Music Festival, Heritage Landing, Muskegon (Sept. 14-17)
The Heavy Pine, The Mitten Bar, Ludington
Steel And Wood, Red Sky Stage, Petoskey
Erich Goebel & the Flying Crowbars/Slim Nichols & Mike Crupi/Gina Garner & Calling Dr. Howard/Maggie McCabe Band/Twyla Birdsong/Groove Council/Chris Canas Band/Lil Ed & the Blues Imperials, Michigan Bluesfest, Old Town neighborhood, Lansing (Sept. 15-16)
Sunday, Sept. 17
Lighting Matches (Rachel White and Matt Plessner)/Easy Idle String Band/The Adams Family/B-Side Growlers, 49th Annual Fallasburg Arts Festival, Fallasburg Park, Lowell
River Rogues Dixieland Jazz Band, Harmony Hall, Grand Rapids
Lewi Pe/Maggie May/Retro Spectre, Tip Top Deluxe Bar & Grill
Randissimo's Sunday Jazz Jam, SpeakEZ Lounge
Jack Leaver, Cedar Springs Brewing Co., Cedar Springs
Kathy Lamar & Gus VanStee, C3, Grand Haven Community Center, Grand Haven
Drew Peterson, Gilmore Keyboard Festival Rising Stars Series, Wellspring Theater, Kalamazoo
Dana Scott, Arcadia Ales, Kalamazoo
Michigan Irish Music Festival, Heritage Landing, Muskegon (Sept. 14-17)
Mama Juke, Lolo's, Holland
The General Assembly, Dogwood Center for Performing Arts, Fremont
Copyright 2017, Spins on Music LLC