The week of live music also boasts Royal Wood, Earth Radio, Elizabeth Landry, Wayland, Golf Clap, Anne Heaton, Jen Sygit, Founders' Harvest Party and more.
THE BIG LIST: Oct. 8-14
For an expanded list of upcoming shows at West Michigan venues, check out The REALLY Big List at Local Spins. Have concert listings you think deserve to be spotlighted? Email date, time, ticket prices, location and details to liz@localspins.com.
Support our coverage of
West Michigan's music scene
MONDAY
FLEETWOOD MAC
When: 8 p.m. Monday
Tickets: $69.50-$149.50
Where: Van Andel Arena, Grand Rapids
It's true that this particular return of Fleetwood Mac – one of the classic rock era's most popular bands – doesn't include guitarist Lindsey Buckingham (following a falling out of sorts over this very tour). But Mick Fleetwood, John McVie, Stevie Nicks and Christine McVie are back together and they've recruited an incredible guitarist and a just-as-incredible voice to replace Buckingham: Tom Petty and the Heartbreakers' Mike Campbell and Crowded House's Neil Finn. That gives this show an intriguing twist more than worth checking out.
In November, the band officially releases a new 50-song compilation, "50 Years – Don't Stop," and it kicked off this U.S. tour on Saturday at the United Center in Chicago. Get tickets for the Grand Rapids show online.
WEDNESDAY
LOCAL SPINS WEDNESDAY:
ELIZABETH LANDRY TRIO
When: 8 p.m. Wednesday
Admission: Free
Where: SpeakEZ Lounge, Grand Rapids
Local Spins Wednesdays spotlights the Traverse City music scene with this show. Northern Michigan singer-songwriter Elizabeth Landry (formerly known as E Minor) has been impressing audiences across Michigan with her "smoky folk" for years, releasing her debut album, "Dust Out of Sand," in 2013. Now, she's touring behind a brand new studio album, "The River," joined by bassist Caul Bluhm and dobro/steel guitar player Joe Wilson (who produced the recording). Wilson's style and unique sound have rounded out Landry's songs, bringing out her inner vintage country and blues flavor. "The River" was recorded with engineer Pat Niemesto at The Holy Wah in Maple City. The album features many Michigan musicians that Landry considers her "musical family," including The Accidentals, Mike Lynch, Miriam Pico and Brett McDowell. The new songs speak of hope, community, loss, parenting, self-love and activism. With the new trio, Landry has found her voice and her sound. From gentle lullabies to powerful ballads, "The River" tells a well-rounded story of Landry's life and passions. In their debut at SpeakEZ Lounge, expect an evening of ear-pleasing solos by Wilson, the beauty of Bluhm's one-of-a kind handmade upright bass, and Landry's heartfelt melodies and lyrics.
Local Spins Wednesdays are presented by Local Spins, SpeakEZ Lounge, Perrin Brewing Company and WYCE, with Michigan beer specials on tap and free parking in the Sixth Street Park lot off Monroe Avenue a block to the north.
LAUV
When: 8 p.m. Wednesday
Tickets: $20 advance, $25 day of show
Where: The Intersection, Grand Rapids
California singer, songwriter and multi-instrumentalist Lauv (Ari Staprans Leff) scored his biggest hit with 2017's "I Like Me Better," which rose to No. 27 on the Billboard Hot 100 and he's since released the compilation album, "I Met You When I Was 18 (The Playlist)," which peaked at No. 50 on the Billboard 200 chart. His latest single is "There's No Way," featuring Julia Michaels.
Also on the bill for the Grand Rapids show will be Charlotte Lawrence. Get tickets for the all-ages show at sectionlive.com.
THURSDAY
CHRIS ROBINSON BROTHERHOOD
When: 8 p.m. Thursday
Tickets: $20 advance, $25 day of show, $69-$227 VIP
Where: The Intersection, Grand Rapids
The Chris Robinson Brotherhood is back in West Michigan, just a couple of months after revving up Bell's Brewery in Kalamazoo and a month after Robinson's brother and former bandmate in the Black Crowes, Rich, brought Magpie Salute to 20 Monroe Live in Grand Rapids. (Check out the concert review of Chris Robinson Brotherhood at Local Spins here, and ogle a photo gallery from Magpie Salute here.)
Chris and his crew continue to tour behind their latest album, 2017's "Barefoot in the Head." There are VIP options to greet the band and get some exclusive merchandise. Details at sectionlive.com.
ARTURO SANDOVAL
When: 7:30 p.m. Thursday
Tickets: $45-$50
Where: St. Cecilia Music Center, Grand Rapids
Arturo Sandoval is a 10-time Grammy Award-winning Cuban-American trumpeter who released his album, "Ultimate Duets," earlier this year. It features collaborations with Stevie Wonder, Pharrell Williams & Ariana Grande, Placido Domingo, Josh Groban and others. The 2013 Presidential Medal of Freedom Recipient is a dynamic live performer and a protégé of Dizzy Gillespie.
Get tickets and details for this St. Cecilia Jazz Series show online at scmc-online.org. (A pre-concert reception also is available.) Not many tickets are left, so move quickly.
THE BOTTLE ROCKETS
SARAH BORGES
When: 8 p.m. Thursday
Tickets: $15 advance, $20 day of show
Where: Tip Top Deluxe Bar & Grill, Grand Rapids
This is a remarkable double bill in an intimate setting. The Bottle Rockets are a legendary Midwestern rock 'n' roll band, delivering their St. Louis-bred music with country hues and heartland fury for more than a quarter-century. Past appearances at the Tip Top have been electrifying.
Massachusetts native and alt-country artist Sarah Borges has been just as impressive, releasing a half-dozen powerful recordings since 2005. Get tickets and details on the Tip Top Facebook page, along with info about Wednesday's Mystic Dub reggae show and Friday's groovy rock show starring Barrel Bones and Bello Spark. The Tip Top also boasts a Social Distortion after-party with Jesse Ray & The Carolina Catfish at 10 p.m. Saturday.
FRIDAY
EARTH RADIO
CROOKED HEART
FREE HAT, BLACK NOTE GRAFFITI
When: 9 p.m. Friday
Tickets: $7 advance, $10 day of show
Where: The Pyramid Scheme, Grand Rapids
The Local Showcase series at The Pyramid Scheme continues with No. 28, this one featuring the inventive and progressive rocking, neo-soul of Earth Radio, a super-group of sorts that continues to promote its debut album.
Also on the bill: Crooked Heart, Free Hat and Black Note Graffiti. Get details at pyramidschemebar.com, where you can also get the lowdown on Saturday night's return of ska kings Mustard Plug, with The Abruptors, The Eclectics and The Mushmen also performing ($12 advance, $14 day of show).
SATURDAY
HARVEST PARTY:
GHOST-NOTE, THE TRUTH
MARK LAVENGOOD, EL BRANDINO
When: 5 p.m. Saturday
Admission: $10 ($8 mug club members)
Where: Founders Brewing Co., Grand Rapids
So this event is subtitled "A Tribute to American Hops," with doors opening at 11 a.m. Saturday. Folks paying the $10 entry can get a commemorative glass, a "Class 1" pour and a sticker so they can test things like a Harvest Ale, CBS, Blushing Monk, KBS and more. But the music starts at 5 p.m., so that's when the Harvest Party really begins, with Grand Rapids' own quirky rock artist El Brandino kicking things off, followed by bluegrass' Mark Lavengood Band, The Truth and finally the cutting-edge jazz/hip hop/funk/world music of Texas' Ghost-Note, which features a couple members of Snarky Puppy and much more.
Get details online at foundersbrewing.com, where you can also get info about Thursday's free show starring Olivia & The Aquatic Troupe, Lagerheads and Jack & the Bear.
WAYLAND, DEEPFALL
HURRY HOME, RED LEGS
When: 7 p.m. Saturday
Tickets: $12 advance, $15 day of show, $75 VIP
Where: The Intersection, Grand Rapids
Wayland celebrates another big "hometown" show, this time touting the rock band's latest album, "Rinse & Repeat." The boys from Wayland kick off a fall U.S. tour on Friday in Wisconsin and will be rocking stages as far away as Iowa, New York, Massachusetts and, yes, The Bahamas (part of "The KISS Kruise").
Also on the bill for the Grand Rapids show will be Deepfall, Hurry Home and Red Legs. Get tickets and details online at sectionlive.com. (By the way, Antiserum, Chime, Pasdat and Willy Wompa play Elevation inside The Intersection the same night, $15 advance, $20 day of show.)
SOCIAL DISTORTION
WILL HOGE, PONY BRADSHAW
When: 8 p.m. Saturday
Tickets: $38-$49.50
Where: 20 Monroe Live, Grand Rapids
After 40 years, Social Distortion continues to unleash its distinctive brand of punk rock – an infectious approach that melds elements of rockabilly, cowpunk and roots rock into its songs – and the band, led by lead singer/guitarist Mike Ness, brings its North American tour to Grand Rapids (after a Friday show at The Fillmore Detroit).
A couple of other impressive acts are also on the bill: Will Hoge and Pony Bradshaw. Get tickets online at 20monroelive.com. The Tip Top Deluxe Bar & Grill on the city's West Side, by the way, hosts a Social Distortion after-party featuring Jesse Ray & The Carolina Catfish.
ROYAL WOOD
When: 8 p.m. Saturday
Tickets: $27 advance, $31 day of show
Where: Saugatuck Center for the Arts, 400 Culver St., Saugatuck
Canadian singer-songwriter, multi-instrumentalist and producer Royal Wood has turned heads since releasing his first album in 2003, earning numerous JUNO and Canadian Folk Music Award nominations, opening for Bonnie Raitt on tour and being named iTunes' "songwriter of the year."
Get tickets and more details online at sc4a.org.
SUNDAY
COLLECTIVE SOUL
When: 7:30 p.m. Sunday
Tickets: $29.50-$80 ($120 VIP)
Where: 20 Monroe Live, Grand Rapids
In the 1990s, Collective Soul was a hot act, with Ed Roland and company racking up a ton of big radio hits, from "Shine" to "December" to "The World I Know" to "Listen" to "Where the River Flows." The Georgia-bred band brings its "Rock & Roll Express Tour" to Grand Rapids to close out the weekend, with Stir also on the bill.
Get tickets online at 20monroelive.com.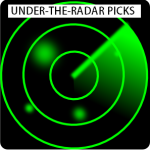 UNDER-THE-RADAR PICKS
Dark Star Orchestra playing The Intersection in Grand Rapids, 7:30 p.m. Monday, $25 – Grateful Dead fans will be out in full force for this long-running tribute, Dark Star Orchestra. Doors open at 6:30 p.m. for this all-ages show. Congrats to reader/listener Chad Willis who won a pair of tickets to the show as part of this week's Local Spins giveaway.
Marbin playing Mexicains Sans Frontieres at 120 S. Division Ave. in Grand Rapids, 8 p.m. Tuesday, $11 – Chicago's Marbin is a progressive jazz-rock band that's released seven albums, including 2018's "Israeli Jazz," while developing an international following. Get details online here. (The intimate Mexicains Sans Frontieres follows this on Thursday night with percussionist Matt Weston and special guest Empool, $10.)
4U: A Symphonic Celebration of Prince playing 20 Monroe Live in Grand Rapids, 7:30 p.m. Wednesday, $19.75-$39.50 – Grand Rapids' 20 Monroe Live pays tribute to the music of the legendary Prince. The venue follows this mid-week show with a Friday night tribute to The Doors, featuring The Doors of Chicago, with Grand Rapids' own Cosmic Knot opening the show.
Weezil Malone Blues Band playing One Trick Pony in Grand Rapids, 8 p.m. Thursday, free – Guitarist and singer Weezil Malone has been entertaining audiences for years with his take on the blues, which he'll bring to the intimate setting of One Trick Pony.
Political Lizard and Ben Kolk playing Rockford Brewing in downtown Rockford, 7 p.m. Thursday, free – The young West Michigan duo Political Lizard creates fetching original music and recently toured the state with Traverse City's The Accidentals. Catch them in the cozy confines of Rockford Brewing, which follows this on Saturday with Rogue Fraternity.
Olivia & The Aquatic Troupe, Jack & The Bear and Lagerheads playing Founders Brewing in Grand Rapids, 9:30 p.m. Thursday, free – This is a wildly entertaining mix of inventive folk, rock and theatrical grooviness, courtesy of West Michigan's Olivia & The Aquatic Troupe, Southeast Michigan's Lagerheads and finally, lower east Michigan's Jack & The Bear, which is staging the EP-release party that night for its Halloween-themed collection, "Gruesome Gruesome."
Joy Zone playing Jazz Night at Forty Pearl in downtown Grand Rapids, 7 p.m. Friday, free – Joy Zone – drummer Randy Marsh, guitarist Neil Gordon and keyboardist Clif Metcalf continue their "Friday Night Jazz" residency at Forty Pearl on Pearl Street NW.
Anne Heaton playing Seven Steps Up in Spring Lake, 8 p.m. Friday, $20-$30 – Highly acclaimed singer-songwriter Anne Heaton returns to this listening room for not only a Friday night concert, but also for a special free "Liz's Concert" at 11 a.m. Saturday hosted by Courtyard Concerts. Details online here.
Delilah DeWylde playing the Waverly Stone Gastropub, 20 W. 8th St. in Holland, 8 p.m. Friday, free – The grand opening of the Waverly Stone Gastropub in Holland features West Michigan's rockabilly queen Delilah DeWylde, who ensures that the pub will turn into a honky-tonk for the evening.
Bronte Fall, Renee Wahl & The Sworn Secrets and Stephie James playing Bell's Brewery Eccentric Café in Kalamazoo, 8 p.m. Friday, $10 advance, $12 day of show – The pop-rock/Americana band Bronte Fall, led by Teri Bracken, headlines this show at Bell's. It's the band's first show ever in Kalamazoo.
Golf Clap and Codes playing The Stache inside The Intersection, 9 p.m. Friday, $15 advance, $18 day of show – A night of bracing electronic music will jam the front lounge of The Intersection, courtesy of Golf Clap and Codes, with support from Pressed & Proper and Nef Bass. This is a 17-and-older show.
Bigfoot Buffalo, Saxsquatch & Bridge Band and Quantum Fleek playing Shakespeare's Pub Lower Level in Kalamazoo, 9 p.m. Friday, $5 – A marriage of the Grand Rapids and Kalamazoo rock scenes is represented with this show, featuring the roots-rocking jams of Bigfoot Buffalo, the funkiness of Saxsquatch & Bridge Band and the mind-bending rock jams of Quantum Fleek.
Them Teeth, Sinking Suns, Mean Mother and Whaler playing 741 at 741 Leonard St. NW in Grand Rapids, 10 p.m. Saturday, free – This is being touted as "a real barn burner" of a show, and with these four hard-rocking West Michigan bands on the bill, we believe them.
Paddy's Cure at 6 p.m. Saturday and Blue Water Ramblers at 2 p.m. Sunday, playing the LowellArts House Concerts series at 223 W. Main St. in Lowell, free — These entertaining shows in an intimate setting in Lowell feature the Celtic music of Paddy's Cure on Saturday night, followed on Sunday afternoon by the folk of West Michigan's long-running Blue Water Ramblers. Get info online here.
Valentiger playing Creston Brewery in Grand Rapids, 4 p.m. Sunday, free – This is "a very special Valentiger acoustic performance" by the Grand Rapids indie-rock/pop band taking place at Creston, which also hosts "Golden Era Hip Hop" at 9:30 p.m. Friday and "Good Vibes with DJ Johnny B. Good" at 9:30 p.m. Saturday.
Jen Sygit playing an album-release show at Salt of the Earth, 114 E. Main St. in Fennville, 6 p.m. Sunday, $15 – Lansing singer-songwriter Jen Sygit has an appropriately titled new studio album, "It's About Time," and this serves as one of her West Michigan CD-release shows. An in-demand singer, Sygit has performed and recorded regularly with a host of Michigan musicians.
MICHIGAN FESTIVALS THIS WEEK
Handmade Music Festival, Showboat Park, Chesaning
Oct. 12-13
With the Gasoline Gypsies, Melophobix, Bluegrass Jones, Chirp, Tell Yo Momma, Act Casual and more, the Handmade Music Festival will take over Showboat Park in Chesaning this weekend. More than 20 Michigan bands will be featured, as well as a "Major Chords for Minors" workshop, guided river trail tours, yoga, a 90-minute Strong Heart drumming meditation, drum circle and kid activity zone. Weekend admission is $50 which includes camping, with a $75 VIP option available. Children 10 and younger are free. Gates open at 2 p.m. Friday.
THE REALLY BIG LIST OF CONCERTS, PLUS SHOWS ON THE HORIZON
Monday, Oct. 8
Fleetwood Mac, Van Andel Arena
Dark Star Orchestra, The Intersection
BassBin: Troy Dillard/Timothy Getz, Billy's Lounge
Dirty Mike & The Boys, Tip Top Deluxe Bar & Grill
In The Blue Jazz Ensemble, Jazz & Gin Mondays, Long Road Distillers
Matt Gabriel Band, H.O.M.E. At The B.O.B.
JMM Jazz, Big Lake Brewing, Holland
Tom Duffield, Old Dog Tavern, Kalamazoo
Tuesday, Oct. 9
Broadway Grand Rapids, "Finding Neverland," DeVos Performance Hall (Oct. 9-14)
Marbin, Mexicains Sans Frontieres
The New Standard with Michael Drost & Jordan Finn, Grand Oyster Bar, Grand Haven
Legal Rehab, Hackley Public Library, Muskegon
Tuesday Night Jazz Jam, Rupert's Brew House, Kalamazoo
Western Michigan University Jazz Lab Band, Dalton Center Recital Hall, Kalamazoo
Wednesday, Oct. 10
Elizabeth Landry, Local Spins Wednesday, SpeakEZ Lounge
4U: A Symphonic Celebration of Prince, 20 Monroe Live
Lauv/Charlotte Lawrence, The Intersection
Upcoast Kin, Blue Water Grill
River North Jazz, The Old Goat
Tom Hagen Trio with Rick Reuther, Noto's Old World Italian Restaurant, Cascade
Sofia Talvik/Kaitlyn Zittel, New Holland Brewing's The Knickerbocker
Vincent Hayes, Cedar Springs Brewing Company, Cedar Springs
Ivan Akansiima, Mizu Sushi, Holland
Mark Talbot, Gun Lake Casino, Wayland
Blue Veins Blues Jam, Shakespeare's Pub Lower Level, Kalamazoo
Western Michigan University Student Composers, Dalton Center Recital Hall, Kalamazoo
Thursday, Oct. 11
Olivia & The Aquatic Troupe/Lagerheads/Jack & The Bear, Founders Brewing Company
Arturo Sandoval, Spectacular Jazz Series, St. Cecilia Music Center
Blockhead/Yppah/arms and sleepers, The Pyramid Scheme
Chris Robinson Brotherhood, The Intersection
Weezil Malone Blues Band, One Trick Pony
The Bottle Rockets/Sarah Borges, Tip Top Deluxe Bar & Grill
Laura Bennett/Mark Kahny/Mark Weymouth, Zeppelin Lounge, New Holland Brewing's The Knickerbocker
UTO/NED/Atb, Rocky's Bar and Grill
Matt Weston/Empool, Mexicains Sans Frontieres
JMM Jazz, Noto's Old World Italian Restaurant, Cascade
Political Lizard/Ben Kolk, Rockford Brewing Co., Rockford
Nate Holley, Itty Bitty Bar, Holland
My Thin Place, Sandy Point Beach House, West Olive
Rich Burkholder, Kirby House, Grand Haven
Chris & Andy, Grand Armory Brewing, Grand Haven
Kind Country, Back Room @ Bell's Eccentric Cafe, Kalamazoo
Billy Hart, Western Michigan University Jazz Masters Series, Dalton Center Recital Hall, Miller Auditorium, Kalamazoo
Dmitri Matheny Group, The Union Cabaret & Grille, Kalamazoo
Karaoke fund-raiser for Great Lakes Center for Autism, Shakespeare's Pub Lower Level, Kalamazoo
Oct. 11-14
Great Lakes Music Camp, Camp Blodgett, West Olive
Friday, Oct. 12
The Baroque Concert: Bach and Beyond, St. Cecilia Music Center
Pink Droyd (Pink Floyd theatrical tribute), The Intersection
Golf Clap/Codes/Pressed & Proper/Nef Bass, The Stache inside The Intersection
The Doors Of Chicago (The Doors tribute), 20 Monroe Live
Earth Radio/Crooked Heart/Free Hat/Black Note Graffiti: Local Showcase #28, The Pyramid Scheme
Hairmania, H.O.M.E. At The B.O.B.
Barrel Bones/Bello Spark, Tip Top Deluxe Bar & Grill
Cabildo/EPCYA/Juno Blacklist, 741
Robin Connell & Jim Cooper (5 p.m.), Harmony Hall
Mary Rademacher Reed & Mark Kahny Trio, Rendezvous Lounge @ Amway Grand Plaza Hotel
John Shea, JW Marriott
In The Blue Jazz Ensemble, Village Inn 44th St. Pizza Sports Bar & Grille
Toby Bresnahan (5 p.m.), Flanagan's Irish Pub
Charlie Millard Band, River City Saloon
Natchez Trace, Lake Michigan Sports Bar
Jaded 8, Shots On West River, Belmont (Oct. 12-13)
Hattrick, Woody's Press Box, Wyoming (Oct. 12-13)
Coty Bouchard, Saugatuck Brewing Co., Douglas
Rock Shop, Itty Bitty Bar, Holland
Beijing Duo, Jack H. Miller Center for Musical Arts, John and Dede Howard Recital Hall, Holland
Delilah DeWylde, Waverly Stone Gastropub, Holland
Anne Heaton, Seven Steps Up, Spring Lake
Overdrive Orchestra, Grand Armory Brewing, Grand Haven
House of Hamill/Channing & Quinn, Beardsley Theater @ The Frauenthal Center, Muskegon
Captain Caravan, 18th Amendment Spirits Co., Muskegon
Plain Jane Glory/Rusty Walters, Unruly Brewing Company, Muskegon
DC-90, McDuff's Bar & Grille, Wayland
Everett Domeier/Brena, Gun Lake Casino, Wayland
Nathan Douglas & Fine Line, Lucky's Roadhouse Bar & Grill, Wayland (Oct. 12-13)
Bronte Fall, Back Room @ Bell's Eccentric Cafe, Kalamazoo
Jeff Mueller (5 p.m.), Louie's Trophy House, Kalamazoo
Bigfoot Buffalo/Saxsquatch & Bridge Band/Quantum Fleek, Shakespeare's Pub Lower Level, Kalamazoo
Dismissed/Laurentian Tides/Last Sleep/Clarity/City State, Papa Pete's, Kalamazoo
Desmond Jones, The Livery, St. Joseph
The Outliers/After The Minor/Live For Tomorrow/Unworthy/Lost In Hope, The Music Factory, Battle Creek
Little River Band/Air Supply, Soaring Eagle Casino, Mt. Pleasant
The Shoreline Music Society, Ramsdell Regional Center for the Arts, Manistee
Steel And Wood, Red Sky Stage, Petoskey
Saturday, Oct. 13
Social Distortion/Will Hoge/Pony Bradshaw, 20 Monroe Live
El Brandino (5 p.m.)/Mark Lavengood Band (7 p.m.)/The Truth (9 p.m.)/Ghost-Note (11 p.m.): Harvest Party, Founders Brewing Company
Wayland/Deepfall/Hurry Home/Red Legs, The Intersection
Antiserum/Chime/Pasdat/Willy Wompa, Elevation under The Intersection
Mustard Plug/The Abruptors/The Eclectics/The Mushmen, The Pyramid Scheme
The Hip Pocket, Billy's Lounge
The Impulsive/Dirt Chili/Not For Lease, Mulligan's Pub
Jesse Ray & the Carolina Catfish: Social Distortion After Party, Tip Top Deluxe Bar & Grill
Corelocked, River City Saloon
Them Teeth/Sinking Suns/Mean Mother/Whaler, 741
Tweed & Dixie, Back Forty Saloon
Neil Gordon Trio, JW Marriott
Mary Rademacher Reed & Mark Kahny Trio, Rendezvous Lounge @ Amway Grand Plaza Hotel
Toby Bresnahan (5 p.m.), Flanagan's Irish Pub
The Modern Era, Rocky's Bar and Grill
Blackthorn, St. Jude Parish Brophy Center
Jaded 8, Shots On West River, Belmont
John Shea, Noto's Old World Italian Restaurant, Cascade
Paddy's Cure, House Concert, LowellArts, Lowell
Rogue Fraternity, Rockford Brewing Co., Rockford
Electric Red, Rogue River Tavern, Rockford
Hattrick, Woody's Press Box, Wyoming
Mark Swanson & Brant Satala: Grand River Folk Arts Society, Wealthy Theatre Annex
Sounds Familiar, Ridge Cider Co., Grant
Adam Labeaux: Harvest Fest, Trail Point Brewing Co., Allendale
Dmitri Matheny Group, Pub @ Saugatuck Brewing Co., Douglas
Royal Wood, Saugatuck Center for the Arts, Saugatuck
DC-90, Wicks Park Bar & Grille, Saugatuck
Carter Lezman, Tripelroot, Zeeland
Choke and Throttle, Itty Bitty Bar, Holland
Trixy Tang/Hazard/As Am I, Park Theatre, Holland
The Jetts, Grand Armory Brewing, Grand Haven
Bigfoot Buffalo/Cosmic Knot, Unruly Brewing Co., Muskegon
Off The Ledge, McDuff's Bar & Grille, Wayland
Coty Bouchard/Global Village, Gun Lake Casino, Wayland
Nathan Douglas & Fine Line, Lucky's Roadhouse Bar & Grill, Wayland
Chase Rice/Brandon Ray, Kalamazoo State Theatre, Kalamazoo
Foxfollow (EP release), Louie's Trophy House, Kalamazoo
Mushroomhead, The Music Factory, Battle Creek
The Doobie Brothers, Firekeepers Casino, Battle Creek
Tall Heights/Old Sea Brigade/Frances Cone, Mac's Bar, Lansing
Big Trouble Blues, Paw Paw Playhouse, Paw Paw
Anne Harris: Acorn Gala 2018, Acorn Theater, Three Oaks
Project 90, Black River Tavern, South Haven
The David Mayfield Parade, The Livery, St. Joseph
Mark Grzelak/Red Pop Fury: Jammin' In The Vineyard, Round Barn Winery, Distillery & Brewery, Baroda
Black Violin, Great Lakes Center for the Arts, Petoskey
Great North Songwriters Festival, Red Sky Stage/Beards Brewery/City Park Grill, Petoskey
Sunday, Oct. 14
Collective Soul/The Stir, 20 Monroe Live
Valentiger (acoustic), Creston Brewery
Mike Frost & Mike Hyde (10 a.m.), Sunday Brunch Series, JW Marriott
River North Jazz Brunch (11 a.m.), The Old Goat
Randy Marsh & Friends, SpeakEZ Lounge
Jack Leaver (noon), Cedar Springs Brewing Company, Cedar Springs
Mihai Craioveanu & Guests, Chamber Music Society of West Michigan, Jack H. Miller Center for Musical Arts, Hope College, Holland
Boardwalk Brass of GH, Sunday Afternoon Concert Series, Loutit District Library, Grand Haven
Megan Slankard/Alex Wong, Seven Steps Up, Spring Lake
Jen Sygit (CD release), Salt Of The Earth, Fennville
Dean Allrick Trio, What Not Inn, Fennville
A Mays & Blue, Gun Lake Casino, Wayland
Carrie McFerrin, Hilliards Corner Lounge, Wayland
The Flips/BFF/Jacob Simons, Shakespeare's Pub Lower Level, Kalamazoo
Western Michigan University Wind Symphony, Miller Auditorium, Kalamazoo
Brian Allison/Orange Star: Jammin' In The Vineyard, Round Barn Winery, Distillery & Brewery, Baroda
Ifetayo Ali-Landing, Howard Performing Arts Center, Andrews University, Berrien Springs
ON THE HORIZON
Monday, Oct. 15
Elton John, Van Andel Arena
The Proulx Brothers, West Michigan Jazz Society Monday Night Jazz, The Old Goat
Rainbow Kitten Surprise/Caroline Rose, Elevation @ The Intersection
In The Blue Jazz Ensemble, Jazz & Gin Mondays, Long Road Distillers
Trilogy, H.O.M.E. At The B.O.B.
JMM Jazz, Big Lake Brewing, Holland
Pkew Pkew Pkew/The Peske File/Bike Tuff, Shakespeare's Pub Lower Level, Kalamazoo
Western Michigan University Symphonic Band, Miller Auditorium, Kalamazoo
Tuesday, Oct. 16
Grand Rapids Community College Band Concert: Wind Ensemble, Jazz Ensemble, Jazz Combo, Albert P. Smith Music Center, Linn Maxwell Keller Recital Hall
Truth In Jazz Orchestra, Watermark 920, Muskegon
The New Standard with Michael Frost and Jordan Finn, Grand Bar, Grand Haven
Keaton Simons, Seven Steps Up, Spring Lake
Pieces of Work/Dueling Pianos, Itty Bitty Bar, Holland
Tuesday Night Jazz Jam, Rupert's Brew House, Kalamazoo
Wednesday, Oct. 17
Harry Lucas & The Lowdown, Local Spins Wednesday, SpeakEZ Lounge
Diana Krall, DeVos Performance Hall
CANCELLED Arch Enemy/Goatwhore/Uncured, The Intersection
Reel Big Fish/Ballyhoo!/We Are Union, Elevation below The Intersection
Jake Stevens, Blue Water Grill
G. Herbo/Southside/Queen Key, The Orbit Room
River North Jazz, The Old Goat
Tom Hagen Trio featuring Rick Reuther, Noto's Old World Italian Restaurant, Cascade
Tony Haltchak, Cedar Springs Brewing Co., Cedar Springs
Ivan Akansiima, Mizu Sushi, Holland
The Choir of Man, Miller Auditorium, Kalamazoo
Big Something, Back Room @ Bell's Eccentric Cafe, Kalamazoo
Blue Veins Blues Jam, Shakespeare's Pub Lower Level, Kalamazoo
Thursday, Oct. 18
Wheeler Walker Jr., The Intersection
CANCELLED Little Gnor & Germ, The Stache inside The Intersection
Big Something, The Stache inside The Intersection
Dirt Monkey/DMVU/SubDocta, Elevation below The Intersection
Martyr For Madison/AntiGhost/Lokella/Fire Said The Albatross/City State, The Pyramid Scheme
The Main Squeeze/Pho, Founders Brewing Company
Nicholas James, One Trick Pony
Scary Women/The Psychic Hearts/LOSR/Hungerford, Mulligan's Pub
Brother Oliver, Creston Brewery
Valentiger: Music In The Stack, Grand Rapids Public Library Main
Instrumental Ensembles Fall Concert: Chamber Orchestra, Guitar Ensemble, Instrumental Chamber Ensembles, Grand Rapids Community College, Albert P. Smith Music Center, Linn Maxwell Keller Recital Hall
JMM Jazz, Noto's Old World Italian Restaurant, Cascade
Chad Benson, Rockford Brewing Co., Rockford
Rich Burkholder, Kirby House, Grand Haven
Chris & Andy, Grand Armory Brewing, Grand Haven
Wally Michaels & Tony Reynolds, Sandy Point Beach House, West Olive
The Queen's Six: Great Performances Series, Jack H. Miller Center for Musical Arts, Concert Hall, Hope College, Holland
Nate Holley, Itty Bitty Bar, Holland
Jadewick/Jr. Clooney/Pack Sounds/Portager, Shakespeare's Pub Lower Level, Kalamazoo
Meet Our New Piano, Ramsdell Regional Center for the Arts, Manistee
Peter "Madcat" Ruth/Todd Parrott/Ronnie Shellist/Steve August: Great Lakes Harmonica Retreat, Red Sky Stage, Petoskey (Oct. 18-20)
Friday, Oct. 19
Keith Urban, Van Andel Arena
War, Forest Hills Fine Arts Center
Clutch/Sevendust/Tyler Bryant & The Shakedown, 20 Monroe Live
Jack Russell's Great White/Bullet Boys/Enuff Said/Gorgeous Nightmare, The Intersection
The Werks/Trifocal, The Stache inside The Intersection
The Insiders (Tom Petty tribute), Elevation below The Intersection
Moto (album release)/Rip Van Ripper/Bet On Rats, The Pyramid Scheme
The Shadows of Knight/The JetBeats, Tip Top Deluxe Bar & Grill
Sam Corbin, Creston Brewery
Freight Train Rabbit Killer/Justin Howl/Dead Eye Zack, Mulligan's Pub
The Rock Show, H.O.M.E. At The B.O.B.
Three's A Crowd, River City Saloon (Oct. 19-20)
Kent Philharmonic Orchestra, "Ghoulfest"/Michigan Ballet Academy/KPO Concerto Competition Winners, Albert P. Smith Music Center, Linn Maxwell Keller Recital Hall
Short Hair Domestics/Functional Citizens/Singing Lungs, 741
Dennis Scott and "The Cabinet of Dr. Caligari:" Mighty Wurlitzer Organ Concert Series, Grand Rapids Public Museum (Oct. 19-20)
Khia Thug Misses, The Orbit Room
Robin Connell & Jim Cooper Trio (5 p.m.), Harmony Hall
Entourage, Rendezvous Lounge @ Amway Grand Plaza Hotel
Roosevelt Diggs/The Legal Immigrants, New Holland Brewing's The Knickerbocker
Sue, Bier Distillery, Belmont
OTC Band, Shots On West River, Belmont (Oct. 19-20)
Trilogy, Lake Michigan Sports Bar
Sweet J Band, Bostwick Lake Inn, Rockford
Dave Slivinski & The Notables, Rockford Brewing Company, Rockford
In The Blue Jazz Ensemble, Village Inn Pizza Sports Bar and Grille, Wyoming
That Beatles Thing, Woody's Press Box, Wyoming (Oct. 19-20)
Darin Larner Jr., Barrel Room @ Saugatuck Brewing Co., Douglas
Vincent Hayes, Tripelroot, Zeeland
Core Locked, Itty Bitty Bar, Holland
Drew Behringer, Our Brewing, Holland
Cosmic Knot/The Smokin' Dobroleles/Dave Palmer: Tom Wall Music Equipment Recovery Benefit, Park Theatre, Holland
Stolen Horses, The Pipeline Smokehouse & Bar, West Olive
Brother Oliver, Grand Armory Brewing, Grand Haven
On The Sun, Seven Steps Up, Spring Lake
Jaded 8, Jack's Waterfront Bistro + Bar, Spring Lake (Oct. 19-20)
Baccano/Delta Decalatones, Unruly Brewing Co., Muskegon
Colton Snuffer/The Dead Horsemen, Hennessy's Pub, Muskegon
All In, McDuff's Bar & Grille, Wayland
John Sanger/Black Diamond, Gun Lake Casino, Wayland
Medusa, Lucky's Roadhouse Bar & Grill, Wayland (Oct. 19-20)
Dave Bruzza Band/Gifts Or Creatures, Bell's Eccentric Cafe, Kalamazoo
The Fab Four (The Beatles tribute), Kalamazoo State Theatre, Kalamazoo
Jeff Mueller (5 p.m.), Louie's Trophy House, Kalamazoo
R1x0 Music/Klexos/Tommy Pancy/The Bass Brothers/SkyBow/Chadderboxx/Tek Mazter: Night Of The Living Dubz, Papa Pete's, Kalamazoo
Lokella/Hail Your Highness/The Wrap, Shakespeare's Pub Lower Level, Kalamazoo
Trapped On Mars, The Union Cabaret & Grille, Kalamazoo
Henhouse Prowlers, The Livery, St. Joseph
Callaghan, Acorn Theater, Three Oaks
Peter "Madcat" Ruth/Todd Parrott/Ronnie Shellist/Steve August: Great Lakes Harmonica Retreat, Red Sky Stage, Petoskey (Oct. 18-20)
Joan Jett & The Blackhearts/Night Ranger, Soaring Eagle Casino, Mt. Pleasant
Saturday, Oct. 20
Kali Uchis/Gabriel Garzon-Montano, 20 Monroe Live
Mega 80s Spooktacular, The Intersection
Watski/Chukwudi Hodge/Feed The Birds, Elevation below The Intersection
Deep Greens & Blues, One Trick Pony
AOK (album release/farewell show)/Lady Ace Boogie/Lipstick Jodi/Bevlove, The Pyramid Scheme
Emma Loo/Delilah DeWylde/CraNApple/Twin Flame, Tip Top Deluxe Bar & Grill
The Soul Syndicate, Billy's Lounge
Three's A Crowd, River City Saloon (Oct. 19-20)
Funkle Jesse, H.O.M.E. At The B.O.B.
Luc James Music Studio's Tom Petty Tribute, Creston Brewery
The Nightmare Before Christmas, Grand Rapids Symphony, DeVos Performance Hall
Kari Holmes, Back Forty Saloon
Matt Watroba: Grand River Folk Arts Society, Wealthy Theatre Annex
Dennis Scott and "The Cabinet of Dr. Caligari:" Mighty Wurlitzer Organ Concert Series, Grand Rapids Public Museum (Oct. 19-20)
Justin Howl, Rocky's Bar and Grill
Monty Alexander/Kathy Lamar and Robin Connell Quartet/Larry Baris, Fountain Street Church
Mary Rademacher Reed Quartet (2 p.m.), Eastminster Presbyterian Church
Mary Rademacher Reed, JW Marriott
Entourage, Rendezvous Lounge @ Amway Grand Plaza Hotel
John Shea, Noto's Old World Italian Restaurant, Cascade
OTC Band, Shots On West River, Belmont
The Journeymen, Rockford Brewing Co., Rockford
Trapped On Mars, Rogue River Tavern, Rockford
That Beatles Thing, Woody's Press Box, Wyoming
On The Line, Castle Brewing Co., Greenville
Switchback/The Accidentals/The Hunts: Indie Fest, The Mendel Center at Lake Michigan College, Benton Harbor
Thomas Comerford (1 p.m.)/The Long Lost (2:30 p.m.)/The Family Gold (4 p.m.)/American Grizzly (5:30 p.m.)/Major Murphy (7 p.m.): Apple Fest, Virtue Cider, Fennville
The Tenants, Saugatuck Brewing Co., Douglas
Trixy Tang, Itty Bitty Bar, Holland
Zion Lion, Park Theatre, Holland
Jimmie Stagger, Great Legs Winery Brewery Distillery, Holland
Jonathan Edwards, Seven Steps Up, Spring Lake
Jaded 8, Jack's Waterfront Bistro + Bar, Spring Lake
Grant Teeple Trio, Grand Armory Brewing, Grand Haven
Third Coast Gypsy Jazz Trio, 18th Amendment Spirits Co., Muskegon
Throne/Minus 2/Resurrection Mary/Flaccid Reflux, Airline Bar, Muskegon
The String Doctors, Dogwood Center for Performing Arts, Fremont
DJ Mitch, McDuff's Bar & Grille, Wayland
Jake Stevens/Black Diamond, Gun Lake Casino, Wayland
Medusa, Lucky's Roadhouse Bar & Grill, Wayland
Rocky Horror Picture Show Enhanced By Western Michigan University Musical Theater Students, Kalamazoo State Theatre, Kalamazoo
Elisium, The Music Factory, Battle Creek
The Doobie Brothers, Firekeepers Casino, Battle Creek
May Erlewine/Red Tail Ring: American Roots Night, Franke Center for the Arts, Marshall
Fool House, Czar's 505, St. Joseph
Corky Siegel Chamber Blues Surprise 75th Birthday Bash, Acorn Theater, Three Oaks
The Ultimate Queen Celebration, Silver Creek Event Center, Four Winds Casino, New Buffalo
The Accidentals/Switchback/The Hunts: Indie Fest 18, The Mendel Center, Lake Michigan College, Benton Harbor
Mark Ficks/Little Something Band: Jammin' In The Vineyard, Round Barn Winery, Distillery & Brewery, Baroda
Shari Kane & Dave Steele/Frank Youngman: Gopherwood Concerts, Elks Lodge, Cadillac
Peter "Madcat" Ruth/Todd Parrott/Ronnie Shellist/Steve August: Great Lakes Harmonica Retreat, Red Sky Stage, Petoskey (Oct. 18-20)
Sunday, Oct. 21
She Wants Revenge/Mykki Blanco/Tessa Rae, The Pyramid Scheme
Grand Rapids Community College, Choral Ensembles Fall Concert, St. Cecilia Music Center Royce Auditorium
Maria Muldaur, Tip Top Deluxe Bar & Grill
Kate Pillsbury/Cameron Blake: Songteller Session, Creston Brewery
Randy Marsh & Friends, SpeakEZ Lounge
Greg Miller (10 a.m.), JW Marriott
River North Jazz (11 a.m.), The Old Goat
River Rogues Jazz Band (2 p.m.), Harmony Hall
Drew Hale: Sunday Afternoon Live, Kent District Library, Cascade Branch
Toby Bresnahan, Cedar Springs Brewing Company, Cedar Springs
Seth Bernard's Songwriting Workshop, Rockford Brewing Company, Rockford
John Gist, Spring Lake District Library, Spring Lake
Pushing Chain, Salt Of The Earth, Fennville
Kristin Kuiper, Hilliards Corner Lounge, Wayland
Peter Yarrow: Lonesome Traveler The Concert: The Roots of American Folk Music, Miller Auditorium, Kalamazoo
Paul Decker & Craig Ridout/Kevin Presby: Jammin' In The Vineyard, Round Barn Winery, Distillery & Brewery, Baroda
Chasing Rain/Open Mic, Acorn Theater, Three Oaks
Callisto Quartet, Howard Performing Arts Center, Andrews University, Berrien Springs
Elliott Wuu, Great Lakes Center for the Arts, Petoskey
Copyright 2018, Spins on Music LLC