Rings of Saturn gets Halloween week started, with Nobuntu, Mark Hummel, Crane Wives, Blue Water Ramblers, Michigan-I-O, Andreas Kapsalis and some scary good Under-the-Radar Picks on tap, too.
THE BIG LIST: Oct. 28-Nov. 3
View an expanded list of upcoming shows at West Michigan venues at The REALLY Big List at Local Spins.
Support our coverage of
West Michigan's music scene
Have concert listings you think deserve to be spotlighted? Email date, time, ticket prices, location and details to liz@localspins.com.
---
TUESDAY

RINGS OF SATURN
ENTERPRISE EARTH
When: 7 p.m. Tuesday
Tickets: $18 advance, $20 day of show
Where: The Stache inside The Intersection, Grand Rapids
It's deathcore night at The Stache. California's Rings of Saturn, touring behind the latest album, "Gidim," leads this cavalcade of metal acts on a Tuesday night that will also feature Washington's Enterprise Earth (which also has a new album, "Luciferous") as well as sets by Angelmaker, Brand of Sacrifice and West Michigan's own Withhold the Blood.
Doors open at 6 p.m. for this all-ages show. More info at sectionlive.com.
WEDNESDAY
ZZ TOP, GHOST HOUNDS
When: 7:30 p.m. Wednesday
Tickets: $36.60-$122
Where: Wings Event Center, Kalamazoo
It's the 50th anniversary tour for that "Little Ol' Band from Texas," aka ZZ Top, which has been churning out a Lone Star State brand of bluesy rock and boogie-woogie for an incredible half-century. And it's still the same power trio of Billy Gibbons, Dusty Hill and Frank Beard, whose sense of humor and iconic music still resonate with audiences.
Pittsburgh's rock, Southern soul and blues band Ghost Hounds will open the show. Get tickets and more info online here.
LOCAL SPINS WEDNESDAY:
BLUE WATER RAMBLERS, JAY ROUND
When: 8 p.m. Wednesday
Admission: Free
Where: SpeakEZ Lounge, Grand Rapids
It's an October tradition for Local Spins Wednesdays at SpeakEZ Lounge: West Michigan folk faves The Blue Water Ramblers playing the Halloween week show at this cozy, terrific venue. In addition to rolling out their usual mix of Michigan-flavored ditties and folk classics, the Blue Water Ramblers will feature the talents of multi-instrumentalist Jay Round, who's been part of many different musical projects over the years. Oh, and Halloween costumes are encouraged (but not required). Celebrate the holiday with a real treat.
Local Spins Wednesdays are presented by Local Spins, SpeakEZ Lounge, North Coast Guitar Company and WYCE, with Michigan beer specials on tap and free parking in the city lot kitty-corner (to the south) off Monroe Avenue NW or the Sixth Street Park lot to the north.


MC CHRIS
When: 8 p.m. Wednesday
Tickets: $20 advance, $25 day of show
Where: The Stache inside The Intersection, Grand Rapids
Illinois rapper and comedian MC Chris rolls into Grand Rapids for this Halloween week show as he continues to promote his latest recording, "MC Chris is Good Music." There's a lot going on with this show, which will also feature The Lexicon Artist and Schaffer the Darklord as well as a costume contest (in which you can win a song about yourself), free candy and a live podcast recording.
Get more info online at sectionlive.com, where you can also get details about Thursday's Iya Terra, For Peace Band and The Ries Brothers show.
AN-TEN-NAE
GOVINDA
When: 9 p.m. Wednesday
Tickets: $15 advance, $20 day of show
Where: The Pyramid Scheme, Grand Rapids
California's An-Ten-Nae is billed as "a constant production machine," creating electronic music via live improvisation that's termed "acid crunk." He releases a new project, "Acid Safari," on Nov. 8.
Austin multi-instrumentalist and composer Shane O'Madden, aka Govinda, opens the show with music that melds "classical Indian and Asian music with drum and bass and trip-hop inspired beats." More details at pyramidschemebar.com.
THURSDAY
BASSNECTAR
When: 7 p.m. Thursday, Friday and Saturday
Tickets: (Thursday); $119 (two-day Friday-Saturday ticket)
Where: Van Andel Arena, Grand Rapids
For three nights in a row, electronic music superstar Bassnectar will hold court at Grand Rapids' Van Andel Arena.
On Thursday, the show is billed as the "Freakstyle: Halloween Dark Party." On Friday and Saturday, it's "Freakstyle: A Day of the Dead Dark Party." (Ticket sales were so strong, Bassnectar added the third show on Thursday, Halloween night.) California DJ and producer Lorin Ashton, aka Bassnectar, obviously has cultivated a growing legion of "bassheads" for his dubstep, drum and bass, and breakbeat music. Friday's show will also feature Kursa, Stylust and Grand Rapids' own Super Dre. On Saturday, it will be J:Kenzo, Aztek and Distinct Motive. Get details and tickets online at vanandelarena.com.
QUEERS, BEERS AND BEATS:
BIG TROUBLE
When: 7 p.m. Thursday
Tickets: $10 advance, $12 day of show
Where: Bell's Brewery Eccentric Café, Kalamazoo
OutFront and QWC hosts this Halloween bash at Bell's in Kalamazoo, with MC Denise Miller, DJ Disobedience, Sarah G, Lilly Mazzone, Katherine Elise, Palou and Big Trouble, featuring Dana Scott.
Get more info at bellsbeer.com, which also has details about Friday's "Halloween Costume and Cover Show" hosted by The Mushmen, with several bands performing covers of groups such as No Doubt, Led Zeppelin, They Might Be Giants and more.
CHIRP, THE OOZE & OZZ
When: 9 p.m. Thursday
Tickets: $5 advance, $10 day of show
Where: Tip Top Deluxe Bar & Grill, Grand Rapids
Tip Top Deluxe's Halloween bash stars uber-talented Ann Arbor jam band Chirp, which always lights things up with prog-rock, funk and jazz fusion strains, and is touring behind its latest studio album. The Ooze & Ozz, meanwhile, is a Grand Rapids super-group featuring Conrad Shock, Patty PerShayla and Brandino "Brandino Extravaganza" Proch.
Costumes, of course, are encouraged for this creepy-good show. Details online here. (Speaking of Halloween, the Necrophilicons, Hillbilly Nightmare, Arvis and the Von Werewolves play Tip Top on Friday night, $5. (Chirp also plays Unruly Brewing in Muskegon on Friday night.)
TERROR AT THE TAVERN:
OLIVIA MAINVILLE
RED SEA PEDESTRIANS
LYNN & THE MOONSHINE RUNNERS
When: Thursday-Saturday
Tickets: $5-$10
Where: Old Dog Tavern, Kalamazoo
This three-day soiree is billed as "Terror at the Tavern: Halloweekend Circus" at Kalamazoo's Old Dog Tavern, with Olivia Mainville providing the live music portion on Thursday, the Red Sea Pedestrians on Friday and Lynn & the Moonshine Runners (Lynn Thompson and his band) on Saturday.
The festivities also will include henna by Sunshine Henna Body Art, a costume contest, a juggler and children's entertainment on Saturday. Get more info online here.
FRIDAY
MICHIGAN I-O
When: 6:30 p.m. Friday
Tickets: $20
Where: Wealthy Theatre, Grand Rapids
This historically riveting production was inspired by "song collector" Alan Lomax, who was assigned by the Library of Congress back in 1938 to document the folk traditions of Michigan and Wisconsin (where many songs were inspired by the lumber, mining and shipping trades) via field recordings. Led by Jonathan Gabhart, a group of musicians is revisiting these "forgotten folk songs from Michigan and the Great Lakes region" in this Grand Rapids concert.
Opening the show will be West Michigan bluegrass stalwarts Nate Roberts and Hayes Griffin. Get tickets online here. And tune in to Local Spins on WYCE (88.1 FM) at 11 a.m. Friday when the Michigan I-O musicians will be the in-studio guests.
MICHAEL RAY, JIMMIE ALLEN
When: 7 p.m. Friday
Tickets: $29.50-$85.50
Where: 20 Monroe Live, Grand Rapids
Country singer Michael Ray, who has earned attention for his hit singles "Kiss You in the Morning," "Think a Little Less," "Get to You" and "One That Got Away," brings the "Nineteen Tour" to Grand Rapids. Fellow country acts Jimmie Allen and Walker County also are on the bill.
Get more info and tickets online at 20monroelive.com.
NOBUNTU
When: 7:30 p.m. Friday
Tickets: $23 adults; $6 children 18 and younger; free Hope students
Where: Jack H. Miller Center for Musical Arts, 221 Columbia Ave., Holland
As part of Hope College's Great Performance Series, this female a cappella quintet from Zimbabwe will perform music ranging from traditional Zimbabwean songs to gospel to Afro-jazz. Nobuntu performs across the globe with minimal percussion and traditional instruments, enhanced by dance movements.
The word "nobuntu" is an African concept valuing humbleness, love, purpose, unity and family from a woman's perspective. Get details and tickets online here.
SATURDAY
MUSIC TO BENEFIT MUSIC:
THE CRANE WIVES
When: 6 p.m. Saturday
Tickets: $62.50 (includes dinner, drinks)
Where: Pinnacle Center, 3330 Highland Drive, Hudsonville
For years, Bill and Donna Worst of The Pinnacle Center have hosted an auction, dinner and live music event to raise money for Music to Benefit Music, which provides music equipment and educational supplies for schools in the Grand Rapids area. Billed as "Readin' Writin' & Rhythm-atic," this year's party stars West Michigan folk-rock stars The Crane Wives, who've built a devoted audience for harmony-laden, energetic music.
Get more details about the event online at mtbm.org. Call Worst at 616-481-8183 or email him at bill@thepinnaclecenter.com for tickets.
MARK HUMMEL & BLUES SURVIVORS
When: 8 p.m. Saturday
Tickets: $15 advance, $20 day of show
Where: Tip Top Deluxe Bar & Grill, Grand Rapids
Award-winning harmonica whiz Mark Hummel has been wowing blues fans for more than three decades and makes a stop in Grand Rapids on a U.S. tour with his band, Blues Survivors. The Connecticut native has released numerous recordings over the years, releasing an all-instrumental album, "Harpbreaker," in September 2018.
Also on the bill: Grand Rapids' own Junior Valentine. Get details here. (Tip Top follows this at 12:15 p.m. Sunday with a "Jam for Bernie," featuring several local musicians and singers.)
ANDREAS KAPSALIS
When: 9 p.m. Saturday
Admission: Free
Where: Creston Brewery, Grand Rapids
This shapes up as a special night of guitar prowess. Guitar innovator and composer Andreas Kapsalis has impressed audiences across the world with finger-style guitar-playing and brings that wow factor to Grand Rapids.
He's currently on tour promoting his third independent solo release, "Tributes," which features arrangements of songs by Queen, Pink Floyd, The Rolling Stones, Santana, The Beatles, Bob Marley and more.
FAMILY GROOVE COMPANY
When: 9:30 p.m. Saturday
Admission: $5
Where: Founders Brewing Co., Grand Rapids
Based in Chicago, Family Groove Company is a hard-touring jam band that's released three albums since 2002. The four-piece band "integrates the groove sensibility developed by funk/jazz crossover artists like Herbie Hancock and Medeski, Martin and Wood, with thoughtful, tight songwriting that takes cues from the likes of Steely Dan and The Beatles."
Get more details at foundersbrewing.com, where you can also get the lowdown on Sunday's return appearance by the Grand Rapids Jazz Orchestra at 5:30 p.m.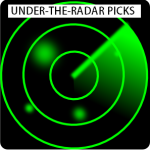 UNDER-THE-RADAR PICKS
Moon Disco playing BassBin at Billy's Lounge in Grand Rapids, 9 p.m. Monday, free – This week's BassBin electronic music showcase features two Lansing acts: Moon Disco (John Mulholland and Juan Trevino) and Jay Arthur. More info online here.
Rumours of Fleetwood Mac playing DeVos Performance Hall in Grand Rapids, 8 p.m. Wednesday, $32.50-$42.50 – This Liverpool-based tribute to Fleetwood Mac has played more than 700 concert events across the globe, playing "the very best of Fleetwood Mac." Get tickets online here.
Easy Tiger and Oracle playing the West Michigan Cannabis Guild Fundraiser at The Pyramid Scheme in Grand Rapids, 8 p.m. Friday, $8 donation – In addition to the aforementioned music, this 21-and-older benefit features a costume contest. Doors open at 7 p.m.
Ellis Paul playing Seven Steps Up in Spring Lake, 8 p.m. Friday, $25-$35 – This acclaimed singer-songwriter returns to this listening room for what's likely to be another passionate performance of engaging tunes. (By the way, Daniel Champagne plays Seven Steps Up on Thursday night.) Get details online here.
Bob Dylan playing the Morris Performing Arts Center in South Bend, Ind., 8 p.m. Friday, $59.50-$490 – The legendary Bob Dylan brings his tour within a short drive for West Michigan fans, playing this venue in South Bend. Next week, he plays the Wharton Center in East Lansing on Nov. 5 and Hill Auditorium in Ann Arbor on Nov. 6.
Hannah Rose & The GravesTones playing the Halloween Party at Billy's Lounge in Grand Rapids, 9:30 p.m. Friday, $5 – Celebrated Grand Rapids singer Hannah Rose Graves leads the charge for Halloween with her band, joined by KJ & The Good Time Family Band. Dress in your Halloween best.
Vestigial playing The Pyramid Scheme in Grand Rapids, 8 p.m. Saturday, $10 advance, $12 day of show – It is Halloween week, so Grand Rapids metal band Vestigial is celebrating by releasing a new album, joined by Recorruptor, Dead Nerves and Throne for this all-ages show.
Natchez Trace playing One Trick Pony in Grand Rapids, 8 p.m. Saturday, free – This much-beloved West Michigan trio returns to One Trick for an evening of acoustic classic rock.
Charlie Millard Band playing Salt of the Earth, 114 E. Main St. in Fennville, 6 p.m. Sunday, $20 – Northern Michigan pianist, songwriter and singer Charlie Millard brings his band and his "cinematic rock 'n' roll" to the intimate confines of Salt of the Earth.
Randissimo's Sunday Night Jazz at SpeakEZ Lounge in Grand Rapids, 7 p.m. Sunday, free – After celebrating the seventh anniversary of his jazz night earlier this month, Grand Rapids drummer Randy Marsh returns with another weekend-ending jam.
---
THE REALLY BIG LIST PLUS SHOWS ON THE HORIZON
Monday, Oct. 28
The Brandino Extravaganza, Tip Top Deluxe Bar & Grill
John Shea, Rockwell Republic
BassBin: Moon Disco/Jay Arthur, Billy's Lounge
Reverend Jack/The Holy Warheads, The Iron Well
Tuesday, Oct. 29
Rings Of Saturn/Enterprise Earth/Angelmaker/Brand Of Sacrifice/Withhold The Blood, The Stache @ The Intersection
Walt Gutowski & the Bridge Street Trio, Fratelli's Kitchen & Bar
Mark Sala, Rogue River Tavern, Rockford
The New Standard, Grand Bar, Grand Haven
Surround Sound Concert, WMU Dalton Center Recital Hall, Kalamazoo
Molly Konzen/Anthony Healy/MJ Epperson, O'Duffy's Pub, Kalamazoo
Wednesday, Oct. 30
Blue Water Ramblers/Jay Round: Local Spins Wednesday, SpeakEZ Lounge
An-Ten-Nae/Govinda, The Pyramid Scheme
MC Chris/Lex The Lexicon Artist/Schaffer The Darklord, The Stache @ The Intersection
Rumours of Fleetwood Mac (Fleetwood Mac tribute), DeVos Performance Hall
River North Jazz, The Old Goat
Tom Hagen Trio featuring Rick Reuther, Noto's, Cascade
Flatland Grip, Cedar Springs Brewing, Cedar Springs
ZZ Top, Wings Event Center, Kalamazoo
Dalton WED@7:30PM: Live and Interactive: Birds on a Wire, WMU Dalton Center Recital Hall, Kalamazoo
John 5 & The Creatures/Jared James Nichols/Reverend Jack, The Music Factory, Battle Creek
Joe Shields/Jack Benedict: Foundry Hall Presents, Black River Tavern, South Haven
Thursday, Oct. 31
POSTPONED Bad Romance (Lady Gaga tribute), 20 Monroe Live
Big Sherb/Paddlebots/The 5, Founders Brewing Company
Iya Terra/For Peace Band/The Ries Brothers, The Stache @ The Intersection
Ravenscoon/Zuni/DevanteB, The Pyramid Scheme
Chirp/The Ooze & Oz, Tip Top Deluxe Bar & Grill
Laurentian Tides/Hardhome/Suburban Ants, Mulligan's Pub
CANCELED Grand Rapids Symphony: "Ghostbusters," DeVos Performance Hall
Laura Bennett & Friends, The Zeppelin Lounge @ New Holland Brewing's The Knickerbocker
Bassnectar Freakstyle Halloween Dark Party, Van Andel Arena (Oct. 31-Nov. 2)
Easy Idle String Band, Fricano's Pizza, Alpine Township
Nate Holley, Itty Bitty Bar, Holland
That Beatles Thing, Big Lake Brewing, Holland
Andy Frisinger & The Priapus Effect, Grand Armory Brewing, Grand Haven Daniel Champagne, Seven Steps Up, Spring Lake
Olivia Mainville, Old Dog Tavern, Kalamazoo
Robert Rolfe Fedderson, Final Gravity Brewing Company, Kalamazoo
Equilibrium, The Union Cabaret & Grille, Kalamazoo
Shelby O'Brien, Saugatuck Brewing, Kalamazoo
DJ Disobedience/Sarah G/Lilly Mazzone/Katherine Elise/Palou/Big Trouble featuring Dana Scott: Queers, Beers and Beats, Back Room @ Bell's Eccentric Café, Kalamazoo
Friday, Nov. 1
Michael Ray/Jimmie Allen/Walker County: CMT on Tour, 20 Monroe Live
Easy Tiger/Oracle: West Michigan Cannabis Guild (fund-raiser), The Pyramid Scheme
Opera Grand Rapids, "The Mikado," Royce Auditorium, St. Cecilia Music Center (Nov. 1-2)
Necrophilicons/Hillbilly Nightmare/Arvis/The Von Werewolves, Tip Top Deluxe Bar & Grill
Divided They Fall/Wholeheart/Lost In Hope/Ellie Blackout, Mulligan's Pub
Hannah Rose & the GraveStones/KJ & the Good Time Family Band, Billy's Lounge
Wreckno/UHNK/Benji Robot/2 Beard Crew/DeVante B: Tempo De Dia (noon), The Golden Age @ Creston Brewery
NHL 98, Garage Bar and Grill
Michigan I-O/Hayes Griffin & Nate Roberts, Peter Wege Auditorium @ Wealthy Theatre
John Shea, JW Marriott
Entourage, Rendezvous Lounge, Amway Grand Plaza Hotel
Kursa/Stylust/SuperDre: Freakstyle Day of the Dead, Van Andel Arena
Trapped On Mars, River City Saloon
The Rock Show, H.O.M.E. At The B.O.B.
Live Band Karaoke, Bobarino's Pizzeria, The B.O.B.
Brian Randall Band, Back Forty Saloon (Nov. 1-2)
Iron Town, Grand Woods Lounge
Keegan Jacko, The Iron Well
Bassnectar Freakstyle Halloween Dark Party, Van Andel Arena (Oct. 31-Nov. 2)
Swingtooth Duo, Bier Distillery, Comstock Park
The Next, Red's Sports Bar & Grill, Middleville
The Moonrays, Rockford Brewing Company, Rockford
Coty Bouchard, Bostwick Lake Inn, Rockford
Parlio Connection, Woody's Press Box, Wyoming
Kyle Jennings, Brewing, Allendale
Skyking, Grand Armory Brewing, Grand Haven
Brandon Ward, Sandy Point Beach House, West Olive
Nobuntu: Great Performances Series, Hope College, Holland
Chunk of Funk, Itty Bitty Bar, Holland
Randy Johnson, Saugatuck Brewing, Douglas
Project 90, Mibar, Muskegon (Nov. 1 & 2)
Elllis Paul, Seven Steps Up, Spring Lake
Swing Operation, 18th Amendment Spirits Co., Muskegon
Vincent Hayes, Smash Wine Bar & Bistro, Muskegon
Flexadecibel/Chirp, Unruly Brewing Co., Muskegon
Clusterpluck, The Mitten Bar, Ludington
Breathe Owl Breathe, Brown Township Hall, Manistee
Chris Janson/Runaway Jane, Soaring Eagle Casino, Mt. Pleasant
Invasion Band, Liquid Note Brewing, Otsego
All In, McDuff's Bar & Grille, Wayland
Allie Garland, JB's Whiskey Old Style Grill, Springfield
Red Sea Pedestrians, Old Dog Tavern
Asamu Johnson & the Associates of the Blues, The Union Cabaret & Grille, Kalamazoo
The Mich-fits (The Misfits tribute)/OCD-C (AC-DC tribute)/78 RPM Goes To College (Descendants tribute)/Haunted Labotomy, Shakespeare's Lower Level, Kalamazoo
The Mushmen/Hard Candy/Saxsquatch (costume party), Bell's Eccentric Café, Kalamazoo
Invasion Band, Liquid Note Brewing, Otsego
Flatland Harmony Experiment, The Livery
Crobot/Syllable Kids/Two Faced Wilson/Loa, The Music Factory, Battle Creek
Gearhead, Czar's 505, St. Joseph
Steel and Wood, Red Sky Stage, Bay Harbor
Saturday, Nov. 2
Family Groove Company, Founders Brewing Co.
Vestigial (album release)/Recorruptor/Dead Nerves/Throne, The Pyramid Scheme
Crazy Babies/Ozzy Rebourne/Let There Be Rock, The Intersection
Black Gummy/Faren Strnad/Chetty Machete/Keetz, The Stache @ The Intersection
Mark Hummel & Blues Survivors/Junior Valentine, Tip Top Deluxe Bar & Grill
Opera Grand Rapids, "The Mikado," Royce Auditorium, St. Cecilia Music Center (Nov. 1 & 2)
The Widdler/Engix/Chidi/Oddistt/Mr. Dill: Tempo De Dia (noon), The Golden Age @ Creston Brewery
Andreas Kapsalis (9 p.m.), Creston Brewery
Pice Project, River City Saloon
Soul Syndicate, H.O.M.E. At The B.O.B.
Brian Randall Band, Back Forty Saloon (Nov. 1-2)
Rocket Fuel Haulers, The Iron Well
Bassnectar Freakstyle Halloween Dark Party, Van Andel Arena (Oct. 31-Nov. 2)
Noelle Frost, JW Marriott
Entourage, Rendezvous Lounge, Amway Grand Plaza Hotel
John Shea, Noto's, Cascade
Christine D'Clario/Barak- Emanuel, Deltaplex, Walker
ODR, Red's Sports Bar and Grill, Middleville
Serita's Black Rose, Rockford Brewing Company, Rockford
Christine D'Clario/Barak-Emanuel, Deltaplex, Walker
Midnight Road, Woody's Press Box, Wyoming
The Crane Wives: Reading, Writing & Rhythmatic (benefit for school music programs), The Pinnacle Center, Hudsonville
Dean Allrick, What Not Inn, Fennville
Decades, Wicks Park Bar & Grille, Saugatuck
Rock Shop, Itty Bitty Bar, Holland
The Left-Handed Rollers (Dia de los Muertos costume party), Great Legs Winery Brewery Distillery, Holland
Coty Bouchard, Sandy Point Beach House, West Olive
Bucket O Maybes, Eagles #925, Grand Haven
Brother Adams, Grand Armory Brewing, Grand Haven
Ellis Paul: Liz's Concert, Seven Steps Up, Spring Lake
Project 90, Mibar, Muskegon (Nov. 1-2)
Full Cord, Unruly Brewing Co., Muskegon
John Gorka, Dogwood Center for Performing Arts, Fremont
Matt Williams, The Playhouse at White Lake, Whitehall
Billy Dalton, Ridge Cider Co., Grant
Lynn and the Moonshine Runners, Old Dog Tavern, Kalamazoo
The Rutabega, Bell's Eccentric Café, Kalamazoo
Shelby Lentz, Liquid Note Brewing, Otsego
Illusions of Sanity/Hardhome/Coffin Talk/Forces/Nociception/My Own Will, The Music Factory, Battle Creek
Jesse Ray & the Carolina Catfish, The Livery, St. Joseph
Brenda Loomis Band, Czar's 505, St. Joseph
Eliza Thorp/Lara Fuliford/Sean Miller, Red Sky Stage, Bay Harbor
Sunday, Nov. 3
Hannah Laine/Chris Bota/Conrad Shock/Patty Pershayla/Sandra Effert/Devin Weber/Nathan Walton/Alex Teller (noon-6 p.m.): Jam for Bernie 2020, Tip Top Deluxe Bar & Grill
Randy Marsh & Friends (7 p.m.), SpeakEZ Lounge
Greg Miller (10 a.m.), JW Marriott
River Rogues Jazz Band (2 p.m.), Harmony Hall
MoeCyrus/Freddie Sunshine/Novie/Gimmick, The Iron Well
Toby Bresnahan, Cedar Springs Brewing Co., Cedar Springs
Charlie Millard Band, Salt of the Earth, Fennville
Dean Allrick, What Not Inn, Fennville
Dem Guys, Liquid Note Brewing, Otsego
Seth Bernard/Jordan Hamilton, Satellite Sparkle, Traverse City
ON THE HORIZON
Monday, Nov. 4
Wilco, 20 Monroe Live
John Shea, Rockwell Republic
Western Winds, WMU Dalton Center Recital Hall, Kalamazoo
Tuesday, Nov. 5
Walt Gutowski & the Bridge Street Trio Frattelli's Kitchen & Bar
The New Standard, The Grand Bar, Grand Haven
Wildermiss, Shakespeare's Pub, Kalamazoo
Wednesday, Nov. 6
The Smokin' Dobroleles: Local Spins Wednesday, SpeakEZ Lounge
David Wax Museum/Heather Maloney, Listening Room By Studio C, Studio Park, Grand Rapids
Lucy Dacus, Covenant Fine Arts Center, Calvin University
Michigan Community College Choral Festival, St. Cecilia Music Center Royce Auditorium
Major Murphy/Choral Reef, Creston Brewery
River North Jazz, The Old Goat
Tom Hagen Trio featuring Rick Reuther, Noto's, Cascade
Vincent Hayes, Cedar Springs Brewing, Cedar Springs
In The Blue Jazz Ensemble, DeHops Co. & Café, Walker
Sodown/Megan Hamilton, Bell's Eccentric Café, Kalamazoo
Terry Lower/Gull Lake Jazz Orchestra, The Union Cabaret & Grille, Kalamazoo
Spirit Was/Sean Henry, Shakespeare's Lower Level, Kalamazoo
Dalton WED@7:30PM: Live and Interactive: University Jazz Orchestra & Emilio Solla, piano, WMU Dalton Center Recital Hall, Kalamazoo
Mike Luusua and His Amazing Invisible Orchestra: Jaycees Freedom Festival Fund-raiser, Blu Moon, Ludington
Thursday, Nov. 7
Simple Plan/State Champs/We The Kings, 20 Monroe Live
Hardy/Sean Stemaly, The Intersection
Chelsea Grin/The Acacia Strain/Spite/Left Behind/Traitors, Elevation @ The Intersection
The Score/The Unlikely Candidates/The Orphan The Poet, The Stache @ The Intersection
Seratones/Dan Luke & The Raid, The Pyramid Scheme
Grand Rapids Symphony: Itzhak Perlman & Randall Goosby, Bach's "Concerto for Two Violins"/ "Symphonie Fantasique," Itzhak Perlman, conductor, DeVos Performance Hall
Marco Benevento/The Mattson 2, Founders Brewing Company
Matthew Perryman Jones, Listening Room By Studio C, Studio Park
My Thin Place, Fricano's Pizza, Alpine Township
Laura Bennett & Friends, The Zeppelin Lounge @ New Holland Brewing's The Knickerbocker
Swingtooth, Rockford Brewing Company, Rockford
Amanda Schwaninger, Pigeon Hill Brewing Co., Muskegon
Andy Frisinger & The Priapus Effect, Grand Armory Brewing, Grand Haven
Hope College Jazz Faculty, Sandy Point Beach House, West Olive
Bill Sears/WMU Jazz, The Union Cabaret & Grille, Kalamazoo
Guest Artist Recital: Laura Melton, piano, WMU Dalton Center Recital Hall, Kalamazoo
The Petty Breakers (Tom Petty tribute), Acorn Theater, Three Oaks
Friday, Nov. 8
X Ambassadors/Bear Hands/Verite, 20 Monroe Live
David Bazan, Listening Room By Studio C, Studio Park, Grand Rapids (Nov. 8-9)
Tunde Olaniran/Lipstick Jodi/Supercoolwicked, The Pyramid Scheme
Filmore/Niko Moon/Jared Knox, The Stache @ The Intersection
Ripe/Castlecomer, Elevation @ The Intersection
Discontent/Skinjacket/Death On Fire/Pain Divine, Mulligan's Pub
Serita's Black Rose, Billy's Lounge
Blue Oddity/KJ & the Good Time Family Band, Tip Top Deluxe Bar & Grill
Sandra Effert (CD release), Creston Brewery
The Elijah Russ Collective, Garage Bar and Grill
Jordan Hamilton/Jay Jackson, Harmony Hall
Brena, H.O.M.E. At The B.O.B.
Third Coast Gypsy Jazz, The Old Goat
Grand Rapids Symphony: "Broadway Showstoppers: 'West Side Story' to 'Wicked,'" DeVos Performance Hall
Sonimatic, River City Saloon
Stolen Horses, Back Forty Saloon (Nov. 8-9)
Blue Jay Bridge, Flanagan's
Eyes 12, Gippers Bar & Restaurant (Nov. 8-9)
Whiskey Bound, The Iron Well
John Shea, Rendezvous Lounge, Amway Grand Plaza Hotel
Project 90, Shots on the River, Belmont
Just Jill, Bier Distillery, Comstock Park
Heavy Pine, Rockford Brewing Company, Rockford
OTC, Woody's Press Box, Wyoming (Nov. 8-9)
Beer For Breakfast, McDuff's Bar & Grille, Wayland
Dave & Connie D, Saugatuck Brewing, Douglas
Upcoast Kin, Sandy Point Beach House, West Olive
Rich Burkholder, The Kirby House, Grand Haven
Creature of One, Grand Armory Brewing, Grand Haven
West Michigan Symphony Orchestra: "Beethoven & Blue Jeans," Frauenthal Theater, Muskegon
In The Blue Jazzz Ensemble, 18th Amendment Spirits Co., Muskegon
JETTS/The Natural Disaster/The Ghost of None, Unruly Brewing Co., Muskegon
Joe Marcinek Band, Park Theatre, Holland
Marcel & Janelle, New Holland Brewing's Pub on 8th, Holland
Bars Of Gold, Bell's Eccentric Café, Kalamazoo
Goo Goo Dolls/Beach Slang, State Theatre, Kalamazoo
Kalamazoo Symphony: Classics Uncorked, "Sounds of Chile," Judy K. Joliffe Theater, Kalamazoo (Nov. 8-9)
Delilah DeWylde, Final Gravity Brewing Company, Kalamazoo
Gold Company Sneak Preview, WMU Dalton Center Recital Hall, Kalamazoo
Funkle Jesse, Liquid Note Brewing, Otsego
Another Lost Year, The Music Factory, Battle Creek
Allie Garland, JB's Whiskey Old Style Grill, Springfield
The Billy Elton Band (Billy Joel & Elton John tribute), Acorn Theater, Three Oaks
Erick Fisher & Friends/Sankofa/Kecia DerolySarah Giramia, Box Factory for the Arts, St. Joseph
Dart Board Compromise, Czar's 505, St. Joseph
Andrew Fisher Quartet Plus, The Livery, Benton Harbor
Saturday, Nov. 9
David Bazan, Listening Room By Studio C, Studio Park, Grand Rapids (Nov. 8-9)
A$AP Ferg/Murda Beatz/MadeinTYO, 20 Monroe Live
Overdrive Orchestra/Slumlord Radio, Founders Brewing Company
Randy Houser/Paul Cauthen, The Intersection
Bayside/Sincere Engineer, The Stache @ The Intersection
Thank You Scientist/Bent Knee/The Tea Club, The Pyramid Scheme
Crooked Heart/Junkyard Horse/The Buffalo Ryders/Nick Wilkinson, Mulligan's Pub
Retro Manifesto/DJ Hustlah, Billy's Lounge
CD & Record Pop Up Shop (noon), Tip Top Deluxe Bar & Grill
The Tube Socks/Future Misters/Jenn's Apartment, Tip Top Deluxe Bar & Grill
Innuendo, Garage Bar and Grill
Third Coast Gypsy Jazz, The Old Goat
J. Oscar Bittinger & Raltson Bowles: Grand River Folk Society, Wealthy Theatre Annex
Three's A Crowd, River City Saloon
The 1985, H.O.M.E. At The B.O.B.
Stolen Horses, Back Forty Saloon (Nov. 8-9)
Eyes12, Gippers Bar & Restaurant (Nov. 8-9)
Neil Gordon, JW Marriott
Mary Rademacher Reed, Rendezvous Lounge, Amway Grand Plaza Hotel
John Shea, Noto's, Cascade
Amp Rage, Red's Sports Bar and Grill, Middleville
Delilah DeWylde, Rockford Brewing Company, Rockford
OTC, Woody's Press Box, Wyoming (Nov. 8-9)
Persistent Flashback Disorder, Ridge Cider Co., Grant
Brian Fedewa, Pigeon Hill Brewing Co., Muskegon
Roosevelt Diggs, Unruly Brewing Co., Muskegon
All In, Itty Bitty Bar, Holland
Sonido Antillano/Sonido Leo/Grupo Latin Soul: Latin Explosion Night, Park Theatre, Holland
Rodney Carrington, Holland Civic Center Place, Holland
Bri Baron (solo), Great Legs Winery Brewing Distillery, Holland
Carter Lezman, Tripelroot, Zeeland
Dean Allrick, What Not Inn, Fennville
Super Pretendo, Wicks Park Bar & Grille, Saugatuck
Acoustic Shenanigans, McDuff's Bar & Grille, Wayland
Saddest Factory, Liquid Note Brewing, Otsego
Flynt Flossy/Turoquoise Jeep, Bell's Eccentric Café, Kalamazoo
Kalamazoo Symphony: Classics Uncorked, "Sounds of Chile," Judy K. Joliffe Theater, Kalamazoo (Nov. 8-9)
Guest Artist Recital: VOCES8, WMU Dalton Center Recital Hall, Kalamazoo
Shelby O, The Riviera Theatre, Three Rivers
Jovi (Bon Jovi tribute)/Fallen Angel (Poison tribute), The Music Factory, Battle Creek
Charlie Parr/Shawn Butzin, The Livery, St. Joseph
REO Speedwagon, Silver Creek Events Center, Four Winds Casino, New Buffalo
Mandolin Workshop (noon)/Brian Oberlin (7:30 p.m.), Ludington Area Center for the Arts, Ludington
The Pedrito Martinez Group, Ramsdell Regional Center for the Arts, Manistee
Sunday, Nov. 10
Jimmy Eat World/pronoun, The Intersection
Blacktop Mojo/Otherwise/Lullwater/Kirra, The Stache @ The Intersection
Haywyre/Koan Sound/Tocsin/Babz, Elevation @ The Intersection
Big Band Nouveau, Creston Brewery
Randy Marsh & Friends (7 p.m.), SpeakEZ Lounge
Mike Frost/Mike Hyde (10 a.m.), JW Marriott
K. Jones and the Benzie Playboys (2 p.m.), Kent District Library Cascade Township Branch
Emma Loo & Sam, The Peoples Cider Company
POSH4 Piano Ensemble, Fountain Street Church
Bitter Truth/Cold Shoulder/Old Fire/Justin "Disaster" Morton/Billy Liar: 741 Fest, The Iron Well
Flatland Grip (noon), Cedar Springs Brewing, Cedar Springs
Uneven Ground (2 p.m.), Loutit District Library, Grand Haven
Music Gear Swap Meet, Third Coast Recording Company, Grand Haven
The Crane Wives, Salt of the Earth, Fennville
Kevin Schaffer, Hilliard's Corner Lounge, Wayland
Teddy Brewer, Liquid Note Brewing, Otsego
Charles Richard-Hamelin: Gilmore Keyboard Festival, Wellspring Theater, Kalamazoo
Staghorn/Wowa/Fluster, Shakespeare's Lower Level, Kalamazoo
University Symphony Orchestra, WMU Dalton Center Recital Hall, Kalamazoo
Southshore Concert Band: "Lest We Forget," Mendel Center, Lake Michigan College, Benton Harbor
Copyright 2019, Spins on Music LLC