Los Straitjackets, J.S. Ondara, Jon Langston, Lazer Lloyd, The Japanese House, Erin Zindle, a Folk Alliance gathering and tons of Halloween parties are also on the agenda this week.
THE BIG LIST: Oct. 21-27
View an expanded list of upcoming shows at West Michigan venues at The REALLY Big List at Local Spins.
Support our coverage of
West Michigan's music scene
Have concert listings you think deserve to be spotlighted? Email date, time, ticket prices, location and details to liz@localspins.com.
MONDAY
BEER CITY SAXES
When: 6:30 p.m. Monday
Tickets: $20 ($15 members)
Where: Casino Club, 3260 Salerno Drive NE, Grand Rapids
The West Michigan Jazz Society's monthly "Jazz Gumbo" series continues with a show that's a bit different than its usual offerings. Grand Rapids' swinging jazz saxophone ensemble — Beer City Saxes — features seven saxophonists backed by a pianist Steve Talaga, drummer Eddie Eicher and bassist Dave Collee, rolling out jazz classics, standards and originals.
The evening includes gumbo or soup served with salad and bread, or hot dogs and chips. Doors open at 6 p.m.; students pay $10 and those coming for just the concert get a $5 discount. Details online at wmichjazz.org.
BRANDINO EXTRAVAGANZA'S "ABBEY ROAD"
When: 9 p.m. Monday
Admission: Free
Where: Tip Top Deluxe Bar & Grill, Grand Rapids
Brandon "Brandino Extravaganza" Proch rolls out something quite ambitious in this week-opening show at the Tip Top. To commemorate the 50th anniversary of The Beatles' iconic album, he'll perform "Abbey Road" in its entirety on his own "with nothing but a loop station and a bit of madness." He promises it will be unlike any other Brandino Extravaganza set.
In addition, Grand Rapids singer-guitarist Eric Engblade will perform a set of Paul Simon songs and "a surprise group" of West Michigan musicians will play a tribute to Rage Against the Machine. A singularly intriguing night of music to be sure.
TUESDAY
ANDY GRAMMER
BEN RECTOR
When: 7 p.m. Tuesday
Tickets: $68
Where: 20 Monroe Live, Grand Rapids
This special benefit concert raising money and awareness for Grand Rapids' Hope Network Neuro Rehabilitation – which aids people with traumatic brain or spinal cord injuries – stars two pop-laced singer-songwriters who've made a splash over the past several years.
Andy Grammer ("Honey, I'm Good," "Keep Your Head Up") is touring behind his latest album, "Naïve," which peaked at No. 29 on the Billboard 200 chart after its release in July. Nashville's Ben Rector ("Brand New," "Magic") released his seventh studio album, "Magic," which debute at the top of Billboard's Americana/Folk Albums chart in 2018. Get tickets and details online at 20monroelive.com.
SAN FERMIN
LISEL
When: 8 p.m. Tuesday
Tickets: $15 advance, $18 day of show
Where: The Pyramid Scheme, Grand Rapids
Led by Brooklyn's Ellis Ludwig-Leone, San Fermin has just released its fourth studio album, "The Cormorant I," which the Exclaim website describes as a "glorious" and "masterful" collection from "one of the decade's most exciting orchestral pop groups."
Opening the show will be Lisel, aka singer/multi-instrumentalist Eliza Bagg (who's also part of the group Pavo Pavo). And congrats to Local Spins reader Carmen Sluiter. She won a pair of tickets to see San Fermin, along with a vinyl edition of the band's new album. Get show tickets and details online at pyramidschemebar.com.
KENNY G
When: 7:30 p.m. Tuesday
Tickets: $40-$60
Where: Holland Civic Center, 150 W. 8th St., Holland
He's an adult contemporary, smooth jazz icon who's sold more than 75 million records worldwide. Seattle saxophonist and producer Kenny G brings his commercially appealing approach to Holland for this stop on his current North American tour.
Get tickets for Tuesday's show at the Holland Civic Center online here.
WEDNESDAY
LOS STRAITJACKETS
THE CONCUSSIONS
When: 7 p.m. Wednesday
Tickets: $25
Where: Tip Top Deluxe Bar & Grill, Grand Rapids
This shapes up as a surf-rock spectacular at this West Side haunt. Los Straitjackets' legendary, masked attack embraces "the lost art of the guitar instrumental," unleashing sonically pleasing rock with a nod to influential icons of the genre such as Link Wray, Dick Dale and The Ventures.
Of course, the same might be said for Grand Rapids' own The Concussions, the region's most popular masked marauders of surf-rock who blend original gems with fetching covers. Get more info online here.
LOCAL SPINS WEDNESDAY:
THE BLUE PINES, JAKE KALMINK
When: 8 p.m. Wednesday
Admission: Free
Where: SpeakEZ Lounge, Grand Rapids
Local Spins Wednesdays this week presents the SpeakEZ Lounge debut of yet another Grand Rapids band as well as a young mover and shaker in West Michigan's music scene. The Blue Pines are Americana meets indie rock meets blues. On the stage, this Grand Rapids based five-piece become growling head-bangers one moment and harmonious melodeers the next. The group recently released an impressive debut album, "Separate Sets of Eyes"
Opening the night will be a musician, songwriter, singer and producer Jake Kalmink. Kalmink, aka The Stooge, has served as a recording engineer for countless indie projects in West Michigan, but he's also an amazing rock artist in his own right, currently leading Jake Kalmink & The Further Closer (and formerly The Fever Haze).
Local Spins Wednesdays are presented by Local Spins, SpeakEZ Lounge, North Coast Guitar Company and WYCE, with Michigan beer specials on tap and free parking in the city lot kitty-corner (to the south) off Monroe Avenue NW or the Sixth Street Park lot to the north.
FOLK ALLIANCE SHOWCASE
When: 8 p.m. Wednesday
Admission: Free, hat will be passed for donations
Where: Listening Room, Studio Park in downtown Grand Rapids
This is not only another "soft opening" event to acquaint fans with the new Listening Room in downtown Grand Rapids, but it's also a preview of performers and attendees at the Folk Alliance Region Midwest conference being held in Grand Rapids starting on Thursday.
Performing short sets will be Michigan acts Ruth & Max Bloomquist, Escaping Pavement and Hayes Griffin and national folk touring artists Tret Fure, Michael Kelsey, Noah Derksen and Cari Ray & The Shakey Legs. Suggested $10 donations for the performers will be accepted at the door and a hat will be passed for tips as part of the show. Read more about the FARM conference below and in a special preview story later this week at Local Spins. Wednesday show details at listeninroomgr.com.
BEN FOLDS
When: 8 p.m. Wednesday
Tickets: $35-$75
Where: State Theatre, Kalamazoo
This is billed as "Ben Folds and a Piano," with the highly regarded pop pianist and genre-bending artist bringing his unique, dynamic stage show to Kalamazoo. Ben Folds, who performs regularly with symphony orchestras and who first made a splash with the band Ben Folds Five, currently serves as artistic advisor to the National Symphony Orchestra at Kennedy Center.
Also performing will be country/folk/pop singer-songwriter Savannah Conley. Get tickets online here.
THURSDAY
TRIXY TANG
When: 7 p.m. Thursday
Admission: Free
Where: Ransom District Library, 180 S. Sherwood Ave., Plainwell
Even lead singer Klay Fennema concedes that a library is "literally the last place I'd ever imagine playing a gig." But yes, this Rocktober event hosted by Ransom District Library will feature the head-banging hard rock of Grand Rapids' Trixy Tang, something which library adult programmer Julie Stout vowed would be "the loudest yet" in the three-year history of the event.
The party will also feature an adult and teen Halloween contest. Call 269-685-8024 or go online to ransomlibrary.org to register and get more information.
JON LANGSTON
SADIE BASS
When: 8 p.m. Thursday
Tickets: $16 advance, $18 day of show
Where: The Intersection, Grand Rapids
Georgia native and Nashville-based country singer Jon Langston has enjoyed a couple of country hits over the past six years, including 2017's "Right Girl Wrong Time," 2018's "When It Comes to Loving You" and 2019's "Now You Know."
Michigan's own Sadie Bass will open the show co-sponsored by country radio station B93. Get more details and tickets about this all-ages show online at sectionlive.com.
FARM MIDWEST CONFERENCE
When: Thursday-Sunday
Tickets: $100-$195
Where: Crowne Plaza Airport Hotel, 5700 28th St. SE, Grand Rapids
Hundreds of Midwest folk, Americana, bluegrass and roots musicians – and those involved in the music industry – will gather for the second year in a row in Grand Rapids for workshops, seminars, and lots of performances aimed at elevating and furthering their music. The Folk Alliance Region Midwest event will kickoff at 3 p.m. Thursday with a "Community Sing" followed by an evening FARM DJ Showcase in the Crowne Plaza's Grand Centennial Ballroom with a variety of brief sets by emerging and established stars of the folk/acoustic scene.
There also are official showcases starring the likes of Katie Dahl, Drew Nelson, Deidre McCalla, Joel Mabus, Nickel & Rose and many more, and private late-night showcases set up in select rooms at the hotel are a huge draw for many. Get details and the various pricing options at farmfolk.org.
FRIDAY
J.S. ONDARA
When: 7:30 p.m. Friday
Tickets: $12 ($5 students)
Where: Park Theatre, 248 S. River Ave., Holland
He grew up in Kenya listening to American rock 'n' roll, moved to Minnesota at age 20, and has been featured in Rolling Stone magazine. Two of the singer-songwriter's songs – "American Dream" and "Saying Goodbye" – have racked up more than 3 million streams combined. On Friday, J.S. Ondara plays the Hope College Concert Series.
Get details and ticket links online here.
THE JAPANESE HOUSE
When: 8 p.m. Friday
Tickets: $18 advance, $20 day of show
Where: The Stache inside The Intersection, Grand Rapids
English indie-pop act The Japanese House, aka Amber Mary Bain, has toured the United States regularly with dreamy, electro-pop – music featured on her full-length debut album, "Good at Falling," which came out in March (after releasing several EPs and singles over the years).
Opening Friday's concert will be the U.K.'s Our Girl, which released its "Stranger Today" album last year. Get more info at sectionlive.com.
LOKELLA
When: 9 p.m. Friday
Tickets: $10 advance, $15 day of show
Where: The Pyramid Scheme, Grand Rapids
This is touted as "A Very Lokella Halloween" show with Grand Rapids rock band Lokella (Jennifer Bartlett, Evan Bartlett, Chris Bursley, Josh Poel) leading the charge on a bill that also features hip hop's Lady Ace Boogie, alt-rock/emo/grunge band Antighost and alt/R&B group Deadflower.
The evening will also include a photo booth and a costume contest. More details online at pyramidschemebar.com, where you can also get the lowdown on Saturday's Speciation beer-release party featuring Coffin Problem, Propane! Propane!, Ozenza and Drow.
SATURDAY
HORROR SHACK
MONSTERS BALL
When: 8 p.m. Saturday
Tickets: $30-$75
Where: The B.O.B. and 20 Monroe Live, downtown Grand Rapids
One of the region's most popular Halloween parties – with a much-buzzed-about costume contest – unfurls Saturday night amid the five floors of The B.O.B. with DJ Jay Vee, DJ Mark Witz, DJ Matt B, DJ Greg Knott and DJ VanHekken revving up the tunes for masked revelers.
As for the costume contest, the grand prize is $1,000 and a trip to Redstone, Colo. Second place is a $500 check.
And attendees can double-dip by also attending the "Monsters Ball" the same night right next door at 20 Monroe Live. The B.O.B party is $30; a "dual access" pass is $75. Get tickets online here. By the way, the Monsters Ball also features DJs, plus stilt walkers, aerialists, illusionists and more.
BASS COUNTRY HALLOWEEN
When: 8:30 p.m. Saturday
Tickets: $30 advance, $35 day of show
Where: The Intersection, Grand Rapids
It's yet another gigantic Bass Country show at The Intersection illuminating electronic music, this time with a Halloween theme. And this time around, the lineup features sets by Peekaboo, MoodyGood, Zeke Beats, Gentlemens Club, Dr. Fresch, Gettoblaster, Bailo, Swarm, Attack b2b Busan, Panther and Keetz.
Doors open for this 17-and-older show at 8 p.m. Get tickets and details online at sectionlive.com. (Speaking of electronic music, British DJ Chris Lake headlines a 9 p.m. Thursday show at The Intersection, with Attak, Kar Pow, S.P. Chase and Stratz also on the bill, $25 advance, $30 day of show.)
LAZER LLOYD
When: 9 p.m. Thursday
Tickets: $5
Where: Old Dog Tavern, Kalamazoo
When: 8 p.m. Saturday
Tickets: $18 advance, $25 day of show
Where: Park Theatre, 248 S. River Ave.
Singer-songwriter Lazer Lloyd – who once played guitar for an Israeli rock band — has cultivated a devoted audience for his fiery, bluesy, rootsy, Americana music. He's also made a lot of fans in Michigan this year with shows from Allegan to Dunesville and more. (The Edukators are also on the bill for the Park Theatre show.)
Get info about the Old Dog show online here. Details about the Park Theatre show can be found at parktheatreholland.org.
ERIN ZINDLE & THE RAGBIRDS
When: 9:30 p.m. Saturday
Admission: $5
Where: Founders Brewing Co., Grand Rapids
Celebrate the much-ballyhooed release of Founders' CBS with an evening-ending performance by Ann Arbor's Erin Zindle & The Ragbirds. The band – now rebranded from The Ragbirds to Erin Zindle & The Ragbirds – busts out an intoxicating blend of indie-pop, folk-rock, world music and more. The band recently released a new single, "Curious," that brandishes its "fresh" new sound, led by singer and musician Erin Zindle.
Details online at foundersbrewing.com.
SUNDAY
SETH BERNARD
JORDAN HAMILTON
MOLLY
When: 6 p.m. Sunday
Admission: $20
Where: Salt of the Earth, 114 E. Main St., Fennville
In many ways, this is a night featuring Michigan superstars from different parts of the state: guitarist and Earthwork Music collective founder Seth Bernard, Kalamazoo hip hop cellist Jordan Hamilton and Grand Rapids soul-pop singer Molly.
Call 269-561-7258 for reservations. Get more info online here.
WHISKEYDICK
RACHEL BOOKE
HENRY BERGER
When: 7 p.m. Sunday
Tickets: $10
Where: Tip Top Deluxe Bar & Grill, Grand Rapids
This is billed as a "Troubadour Showcase" with Texas' country-metal outfit WhiskeyDick headlining a night that will also include music from James Hunnicutt, Rachel Brooke, Henry Berger and Christopher Berger.
Get tickets online here.
TAUK
MUNGION
When: 8 p.m. Sunday
Tickets: $15 advance, $17 day of show
Where: Bell's Brewery Eccentric Café, Kalamazoo
New York-bred TAUK brings its progressive rock-fusion jams to Kalamazoo to close out the week, as the attention-getting group continues to tour behind its most recent album, 2018's "Shapeshifter II: Outbreak." Another regional jam-band fave, Mungion, opens the show.
Get tickets online at bellsbeer.com, where you can also get details about Saturday's Pokey LaFarge (solo) show. (Also, congratulations to reader Allie Cousino. She won a pair of tickets to see TAUK along with a pre-show dinner with two members of the band.)
---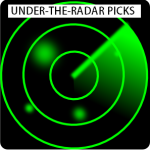 UNDER-THE-RADAR PICKS
Bluewater Kings' Grand Rapids Showcase at Rockford Brewing in downtown Rockford, 8 p.m. Tuesday, free – This unique performance is actually the Bluewater Kings' rehearsal night, but it gives the audience a chance to hear "a mixture of chilled out music and high-energy tunes" in a relaxed setting. The band, by the way, is sort of a super-group of West Michigan musicians. RBC follows this at 7:30 p.m. Thursday with the return of Jim Spalink and 8:30 p.m. Friday with Joe Max & The Loco-Motives.
Tony Halchak playing Cedar Springs Brewing in downtown Cedar Springs, 7:30 p.m. Wednesday, free – Singer-songwriter Tony Halchak has a new album on the way and returns to Cedar Springs Brewing for a Wednesday night of music.
Luke Bryan playing a rescheduled show at Stafford Farms in Richland, 6 p.m. Thursday, $56 (plus parking) – Luke Bryan's much-ballyhooed Sept. 27 "Farm Tour" stop at West Michigan's Stafford Farms was washed out by rain, resulting in this rescheduled date. By the way, he plays Detroit's Ford Field (indoors) on Friday as part of the "Sunset Repeat Tour."
That 1 Guy playing The Stache inside The Intersection in Grand Rapids, 8 p.m. Thursday, $15 advance, $18 day of show – Yup, That 1 Guy from Las Vegas is back, with his array of homemade musical instruments and his funky, experimental, one-man-band approach.
Bob Lanzetti playing Founders Brewing in Grand Rapids, 9:30 p.m. Thursday, free – Snarky Puppy guitarist Bob Lanzetti brings his solo tour to West Michigan.
Jesse Ray & The Carolina Catfish playing Tip Top Deluxe Bar & Grill in Grand Rapids, 9 p.m. Friday, $5 – They're back. Raucous rockabilly and old-school rock duo Jesse Ray & The Carolina Catfish will once again rattle the Tip Top's rafters with help from Myron Elkins & The Dying Breed.
Borr McFerrin Album-Release Show at Bell's Brewery Eccentric Café in Kalamazoo, 9 p.m. Friday, $8 advance, $10 day of show – Kalamazoo songwriters Matthew Borr and Carrie McFerrin have long teamed up to create fetching, insightful music – something that lifts their new studio album, "Bottle Makes Three." Escaping Pavement is also on the bill.
Lady Ace Boogie and OZealous playing the Project 1 Closing Celebration at Listening Room in Studio Park, downtown Grand Rapids, 7 p.m. Saturday, free – ArtPrize's Project 1 wraps up for 2019 with this free show starring hip hop artist Lady Ace Boogie and beatboxer OZealous, plus a DJ set.
Peter Yarrow playing The Playhouse at White Lake in Whitehall, 7:30 p.m. Saturday, $35-$50 – Folk legend Peter Yarrow (of Peter, Paul and Mary fame) makes a West Michigan tour stop with decades of songs to share with his audience. This show is sandwiched between an appearance Friday at Great Lakes Center for the Arts in Petoskey and Sunday at the Acorn Theater in Three Oaks. Details here.
Troll for Trout playing One Trick Pony in Grand Rapids, 8 p.m. Saturday, free – Grand Rapids singer, multi-instrumentalist and producer Michael Crittenden and his folk-rocking Troll for Trout comrades return to one of their favorite performance spots on Saturday night.
Toronzo Cannon & The Chicago Way playing Tip Top Deluxe Bar & Grill in Grand Rapids, 8 p.m. Saturday, $15 – Chicago blues guitarist and singer Toronzo Cannon has been described as one of the world's "most acclaimed next-generation bluesmen."
Minor Element playing Creston Brewery in Grand Rapids, 9 p.m. Saturday, free – This all-instrumental, jazz fusion band from Battle Creek delivers an impressive cavalcade of jazz influenced by rock, gospel and more. Northern Michigan's The Real Ingredients will return to Creston at 5 p.m. Sunday.
Political Lizard playing The Livery in Benton Harbor, 9 p.m. Saturday, pay what you want – West Michigan up-and-coming pop/rock outfit plays The Livery, a night after Dede & The Dreamers and Mike Struwin light up the brewery.
Rochelle and the Spoilers playing Billy's Lounge in Grand Rapids, 9:30 p.m. Saturday, $5 – This Grand Rapids blues outfit returns to this Eastown club. And just down the street at Mulligan's Pub, it's the rock of Moto, Lucius Fox and Blisshead on the same night.
Joshua Breakstone, Marion Hayden and Sean Dobbins kicking off the sixth season of the Underground Concert Series at LaFontsee Galleries, 833 Lake Drive SE in Grand Rapids, 3 p.m. Sunday, $20 ($10 students)– To commemorate the 100th birthday of jazz icon Art Blakey (of Art Blakey & The Jazz Messengers), the Underground Concert Series presents a concert featuring New York guitarist Joshua Breakstone, Detroit bassist Marion Hayden and drummer Sean Dobbins. Get tickets and details online here.
Ordinary Elephant playing Seven Steps Up in Spring Lake, 7 p.m. Sunday, $20-$30 – Award-winning indie-folk outfit Ordinary Elephant – whose latest album, "Honest," was described by The Associated Press as one of the best Americana albums of the year, plays this intimate listening room. Tickets online here.
Roy Orbison and Buddy Holly Hologram Show at DeVos Performance Hall in Grand Rapids, 7:30 p.m. Sunday, $37-$47 – Now, this really IS something different: Rock pioneers Buddy Holly and Roy Orbison presented in Hologram fashion on stage at DeVos Performance Hall, "accompanied by a live band and back-up singers" with "cutting-edge, multi-media holographic performance and remastered audio."
THE REALLY BIG LIST PLUS SHOWS ON THE HORIZON
Monday, Oct. 21
Brandino Plays "Abbey Road," Tip Top Deluxe Bar & Grill
Beer City Saxes: WMJS Jazz Gumbo, Casino Club
John Shea, Rockwell Republic
Guest Artist Recital: David Binder, trombone, WMU Dalton Center Recital Hall, Kalamazoo
Tuesday, Oct. 22
Andy Grammer/Ben Rector (Hope Network benefit), 20 Monroe Live
San Fermin/Lisel, The Pyramid Scheme
Walt Gutowski & the Bridge Street Trio, Fratelli's Kitchen & Bar
Bluewater Kings, Rockford Brewing Company, Rockford
Mark Sala, Rogue River Tavern, Rockford
The New Standard, Grand Bar, Grand Haven
Sheridan Tongue/Paul Kwant/Scott Pellegrom/Kevin Kozel: B-Side Session: "Diversifying Your Music Career," Third Coast Recording, Grand Haven
Kenny G, Holland Civic Center Place, Holland
Kazuki Takemura/Matthew Fries/Ben Schmidt-Swartz, O'Duffy's Pub, Kalamazoo
Wednesday, Oct. 23
The Blue Pines/Jake Kalmink: Local Spins Wednesday, SpeakEZ Lounge
Escaping Pavement/Noah Derkson/Michael Kelsey/Cari Ray and the Shakey Legs/Ruth & Max Bloomquist/Hayes Griffin/Tret Fure: Folk Alliance Region Midwest (FARM) Showcase, Listening Room
Tiny Moving Parts/Fredo Disco/Standards/Vagabonds, The Stache @ The Intersection
Villian of the Story/Hollow Front/Sleep Waker/City State, The Pyramid Scheme
Los Straightjackets/The Concussions, Tip Top Deluxe Bar & Grill
River North Jazz, The Old Goat
Tom Hagen Trio featuring Rick Reuther, Noto's, Cascade
Tony Halchak, Cedar Springs Brewing, Cedar Springs
St. Joe Jack, Unruly Brewing Co., Muskegon
Ben Folds/Savannah Conley, Kalamazoo State Theatre, Kalamazoo
Dalton WED@7:30PM: Live and Interactive: Cristina Fava, lecturer, and Lori Sims, piano, WMU Dalton Center Recital Hall, Kalamazoo
Thursday, Oct. 24
Bob Lanzetti, Founders Brewing Co.
Chris Lake/Attak/Kar Pow/S.P. Chase/Stratz, The Intersection (replaces Haunted Fest Michigan at Deltaplex)
That 1 Guy, The Stache @ The Intersection
Jon Langston/Sadie Bass, Elevation @ The Intersection
The Eradicator/Dollar Signs/Bong Mountain/Ugly Flannel, The Pyramid Scheme
Serita's Black Rose, One Trick Pony
Zoe Ravenwood & Emilee Petersmark (7 p.m.)/Dying Light: Pause/Sammy Poloroid/Koala Bear (11 p.m.), Tip Top Deluxe Bar & Grill
Future Misters/Vincie D/Adjy/The Tube Socks, Mulligan's Pub
Project 1: Ritsu/loveliescrushing, SITE:LAB @ Tanglefoot, 314 Straight St. SW
JMM Jazz, Zoko 822
Laura Bennett & Friends, The Zeppelin Lounge @ New Holland Brewing's The Knickerbocker
Calabogie Road, Fricano's Pizza, Alpine Township
Jim Spalink, Rockford Brewing Company, Rockford
CANCELED Haunted Fest, Deltaplex Arena, Walker
Nate Holley, Itty Bitty Bar, Holland
Andy Frisinger & The Priapus Effect, Grand Armory Brewing, Grand Haven
Kenndi Hester & Tequila Mockingbird, Unruly Brewing Co., Muskegon
Trixy Tang, Ransom District Library, Plainwell
Chris Burch, Liquid Note Brewing, Otsego
Jazz & Creative Institute Students, The Union Cabaret & Grille, Kalamazoo
Jazz Masters: John Patitucci, bass, WMU Dalton Center Recital Hall, Kalamazoo
Steve Michaels, Saugatuck Brewing, Kalamazoo
Lazer Lloyd, Old Dog Tavern, Kalamazoo
Luke Bryan, Stafford Farms, Richland
Corky Siegel/Mark Hummel Blues Harmonica Blowout, Acorn Theater, Three Oaks
Seth Bernard/Dan Rickabus, Beards Brewery, Petoskey
Friday, Oct. 25
Slippery When Wet (Bon Jovi tribute), 20 Monroe Live
The Japanese House/Our Girl, The Stache @ The Intersection
Saved By The 90s Halloween, The Intersection
Lokella, The Pyramid Scheme
Jesse Ray & the Carolina Catfish/Myron Elkins and the Dying Breed, Tip Top Deluxe Bar & Grill
Funkwagon, Mulligan's Pub
Grand Rapids Soul Club, Billy's Lounge
Hot Carl & the Cleveland Steamers, Garage Bar and Grill (Oct. 25-26)
Grand Rapids Symphony: "Tristan & Isolde," DeVos Performance Hall (Oct. 25-26)
Project 1: The Moon in Orbit (multimedia), SITE:LAB @ Tanglefoot, 314 Straight St. SW
Union Guns, Back Forty Saloon (Oct. 25-26)
Bar Code, River City Saloon
DC-90, Flanagan's
Brena, Log Cabin Lounge
Hard Luck Pete & the Wrong Way Streets/Josh Leonard, The Iron Well
P.S. Dump Your Boyfriend, H.O.M.E. At The B.O.B.
Edye Evans Hyde Trio, JW Marriott
John Shea Trio, Amway Grand Plaza Hotel
Kent Philharmonic Orchestra: "Ghoulfest"/Michigan Ballet Academy: "Peter and the Wolf," St. Cecilia Music Center Royce Auditorium
David Lampman, Kava Kasa
Eyes 12, Shots on the River, Belmont
The Pice Project, Caledonia Family Tavern, Caledonia
Lynn, Bier Distillery, Comstock Park
Joe Max & the Loco-Motives, Rockford Brewing Company, Rockford
Everett Domeier, Bostwick Lake Inn, Rockford
Andrews String Band, Lake Michigan Sports Bar, Walker
Borrowed Time, Woody's Press Box, Wyoming
Saxsquatch & Bridge Band, 18th Amendment Spirits Co., Muskegon
Carl Webb & Tom Hull, Smash Wine Bar & Bistro, Muskegon
Funkle Jesse, Unruly Brewing Co., Muskegon
Stormy Chromer, Grand Armory Brewing, Grand Haven
Jack Leaver, Noto's at the Bil-Mar, Grand Haven
Brian Scott Hammond, Sandy Point Beach House, West Olive
J.S. Ondara: Hope College Concert Series, Park Theatre, Holland
The Shagwells, Itty Bitty Bar, Holland
The Cheap Dates, Hops at 84 East, Holland
Jess & Jesse, New Holland Brewing's Pub on 8th, Holland
Dave & Connie D, Saugatuck Brewing, Douglas
Lukas Pederson, Wicks Park Bar & Grille, Saugatuck
The Factory, McDuff's Bar & Grille, Wayland
Coty Bouchard/The Rock Show, Gun Lake Casino, Wayland
Amperage, Lucky's Roadhouse Bar & Grill, Wayland (Oct. 25-26)
Allie Garland, JB's Whiskey Old Style Grill, Springfield
Zoe Ravenwood, Final Gravity Brewing Company, Kalamazoo
The Doc, Old Dog Tavern, Kalamazoo
Borr McFerrin (album release), Bell's Eccentric Café, Kalamazoo
Bruce Shockley, The Riviera Theatre, Three Rivers
Heartless (Heart tribute), Acorn Theater, Three Oaks
Dede & The Dreamers/Mike Struwin, The Livery, St. Joseph
Bastian Stevens/Niels Onstenk, Czar's 505, St. Joseph
Patchouli & Terraguitarra, Ramsdell Regional Center for the Arts, Manistee
Rodney Atkins, Little River Casino, Manistee
Peter Yarrow, Great Lakes Center for the Arts, Petoskey
Saturday, Oct. 26
Monsters Ball, 20 Monroe Live
Lacy Ace Boogie/OZealous: Project 1 Closing Celebration, Listening Room
Erin Zindle/The Ragbirds, Founders Brewing Company
Speciation/Coffin Problem, The Pyramid Scheme
Bass Country Halloween: Peekaboo/Gentlemens Club/Dr. Fresch/Moody Good/Yookie/Gettoblaster/Zeke Beats/Bailo/Swarm/Attak/b2b/Busan/Panther/Keetz, The Intersection
Troll for Trout, One Trick Pony
Moto/Lucius Fox/Blisshead, Mulligan's Pub
Rochelle & the Spoilers, Billy's Lounge
Toronzo Cannon, Tip Top Deluxe Bar & Grill
Minor Element, Creston Brewery
Hot Carl & the Cleveland Steamers (Halloween costume party), Garage Bar and Grill
Grand Rapids Symphony: "Tristan & Isolde," DeVos Performance Hall (Oct. 25-26)
Silent Bark, Log Cabin Bar
Thundering Heart, River City Saloon
Union Guns, Back Forty Saloon (Oct. 25-26)
Rebel Swain, Quinn & Tuite's Irish Pub
Tony Thompson, Flanagan's
Silent Bark, Log Cabin Lounge
Third Coast Gypsy Jazz, The Old Goat
Mary Rademacher Reed, JW Marriott
Edye Evans Hyde Trio, Amway Grand Plaza Hotel
River City Jazz Ensemble (fund-raiser for St. Jude Hospital), Masonic Temple
Fangs & Twang/Riverside Shivers/Stovepipe, The Iron Well
Annie Fitzgerald/M French/Sarah Morris, New Holland Brewing's The Knickerbocker
Conestoga, Shots on the River, Belmont
John Shea, Noto's, Cascade
Pete Schumann, Bier Distillery, Comstock Park
An Dro, LowellArts House Concerts, Lowell
131, Red's Sports Bar and Grill, Middleville
Project 90, Rogue River Tavern, Rockford
Jaded 8, Woody's Press Box, Wyoming
Robyn Bonucchi Marriott, Ridge Cider Co., Grant
Plain Jane Glory, Trail Point Brewing, Allendale
Paris Blue, Itty Bitty Bar, Holland
Lazer Lloyd/The Edukators, Park Theatre, Holland
Holland Symphony: "Classics II: Rhapsody!" Jack H. Miller Center for Performing Arts, Hope College, Holland
Van Mason, Hops at 84 East, Holland
Faded Blue Band (Ottawa Animal Hospital fund-raiser), Great Legs Winery Brewery Distillery, Holland
Chris Clayton, Tripelroot, Zeeland
Flatland Grip, Saugatuck Brewing, Douglas
Rock Shop, Wicks Park Bar & Grille, Saugatuck
What Not Inn, Fennville
Upcoast Kin, Sandy Point Beach House, West Olive
Bri Baron, Grand Armory Brewing, Grand Haven
The Barley Saints, Unruly Brewing Co., Muskegon
Peter Yarrow, The Playhouse at White Lake, Whitehall
John Sanger, McDuff's Bar & Grille, Wayland
Everett Domeier/Poison'd Crue, Gun Lake Casino, Wayland
Amperage, Lucky's Roadhouse Bar & Grill, Wayland (Oct. 25-26)
Jimmy Thackery & the Drivers, The Franke Center, Marshall
Lit Up, Rendezvous Pub, Battle Creek
Pokey LaFarge, Bell's Eccentric Café, Kalamazoo
Edge Of Midnight, The Union Cabaret & Grille, Kalamazoo
Western Michigan University Music Theater Students with "Rocky Horror Picture Show," State Theatre, Kalamazoo
Western Michigan University Musical Theater Students: "Fairytale Cabaret," (1 p.m.), The Union Cabaraet & Grille, Kalamazoo
Kalamazoo Symphony, "Gershwin: Rhapsodies," Miller Auditorium, Kalamazoo
Discontent/Gravebloom/Guard Rail/Dead Nerves/Coffin Talk/FORCES/Exanimate, Papa Pete's, Kalamazoo
EmoPartyKazoo, Shakespeare's Lower Level, Kalamazoo
Duffield-Caron Project (5 p.m.)/Eddie Blue Lester (9 p.m.), Old Dog Tavern, Kalamazoo
Kyle Jennings, Liquid Note Brewing, Otsego
Groupies Wanted: Hausefest 2019 (Ronald McDonald House benefit), Acorn Theater, Three Oaks
Political Lizard, The Livery, St. Joseph
Fillmore's Ladder (The Grateful Dead tribute), Czar's 505, St. Joseph
JGJ Band/Top Secret Band: Hallowine, Round Barn Winery Distillery Brewery, Baroda
Luke Winslow King (house concert), Gopherwood Concerts, Cadillac
The Broom Closet Boys (Halloween party), Portage Point Inn, Onekama
The Beatles Forever, Red Sky Stage, Bay Harbor
Sunday, Oct. 27
Roy Orbison + Buddy Holly: BASE Holograms with live band, DeVos Performance Hall
The Real Ingredients, Creston Brewery
Randy Marsh & Friends (7 p.m.), SpeakEZ Lounge
WhiskeyDick/James Hunnicutt/Rachel Brooke/Henry Berger: Christopher Webster's Final Sunday Matinee, Tip Top Deluxe Bar & Grill
Hey Mavis Duo, The Peoples Cider Co.
Project 1: Open Stage, SITE:LAB @ Tanglefoot (2 p.m.), 314 Straight St. SW
John Breakstone Trio (3 p.m.), LaFontsee Gallery
Mike Frost & Mike Hyde (10 a.m.), JW Marriott
Jason Wheeler & Friends (noon), Cedar Springs Brewing, Cedar Springs
Ordinary Elephant, Seven Steps Up, Spring Lake
Seth Bernard/Jordan Hamilton/Molly, Salt of the Earth, Fennville
Crossroads, Gun Lake Casino, Wayland
Pete Schumann, Liquid Note Brewing, Otsego
Tauk, Bell's Eccentric Café, Kalamazoo
Bronco Marching Band, WMU Miller Auditorium, Kalamazoo
Peter Yarrow/Mustard's Retreat, Acorn Theater, Three Oaks
Free Fallin' (Tom Petty tribute)/Captain Fantastic (Elton John tribute): Rockin' Brew Fest, Silver Creek Event Center, Four Winds Casino, New Buffalo
Great Lakes Chamber Orchestra: Angels & Demons, Great Lakes Center for the Arts, Petoskey
ON THE HORIZON
Monday, Oct. 28
The Brandino Extravaganza, Tip Top Deluxe Bar & Grill
John Shea, Rockwell Republic
BassBin: Moon Disco/Jay Arthur, Billy's Lounge
Reverend Jack/The Holy Warheads, The Iron Well
Tuesday, Oct. 29
Rings Of Saturn/Enterprise Earth/Anglemaker/Brand Of Sacrifice/Withhold The Blood, The Stache @ The Intersection
Walt Gutowski & the Bridge Street Trio, Fratelli's Kitchen & Bar
Mark Sala, Rogue River Tavern, Rockford
The New Standard, Grand Bar, Grand Haven
Surround Sound Concert, WMU Dalton Center Recital Hall, Kalamazoo
Molly Konzen/Anthony Healy/MJ Epperson, O'Duffy's Pub, Kalamazoo
Wednesday, Oct. 30
Blue Water Ramblers/Jay Round: Local Spins Wednesday, SpeakEZ Lounge
An-Ten-Ae/Govinda, The Pyramid Scheme
MC Chris/Lex The Lexicon Artist/Schaffer The Darklord, The Stache @ The Intersection
Rumours of Fleetwood Mac (Fleetwood Mac tribute), DeVos Performance Hall
River North Jazz, The Old Goat
Tom Hagen Trio featuring Rick Reuther, Noto's, Cascade
Flatland Grip, Cedar Springs Brewing, Cedar Springs
ZZ Top, Wings Event Center, Kalamazoo
Dalton WED@7:30PM: Live and Interactive: Birds on a Wire, WMU Dalton Center Recital Hall, Kalamazoo
John 5 & The Creatures/Jared James Nichols/Reverend Jack, The Music Factory, Battle Creek
Joe Shields/Jack Benedict: Foundry Hall Presents, Black River Tavern, South Haven
Thursday, Oct. 31
POSTPONED Bad Romance (Lady Gaga tribute), 20 Monroe Live
Big Sherb/Paddlebots/The 5, Founders Brewing Company
Bassnetar Freakstyle Halloween: DC Break/Russ Liquid/Chee, The Intersection
Iya Terra/For Peace Band/The Ries Brothers, The Stache @ The Intersection
Ravenscoon/Zuni/DevanteB, The Pyramid Scheme
Chirp/The Ooze & Oz, Tip Top Deluxe Bar & Grill
Laurentian Tides/Hardhome/Suburban Ants, Mulligan's Pub
CANCELED Grand Rapids Symphony: "Ghostbusters," DeVos Performance Hall
Laura Bennett & Friends, The Zeppelin Lounge @ New Holland Brewing's The Knickerbocker
Bassnectar Freakstyle Halloween Dark Party, Van Andel Arena (Oct. 31-Nov. 2)
Easy Idle String Band, Fricano's Pizza, Alpine Township
Hope College Wind Ensemble Annual Halloween Concert, Jack H. Miller Center for Musical Arts, Holland
Nate Holley, Itty Bitty Bar, Holland
That Beatles Thing, Big Lake Brewing, Holland
Andy Frisinger & The Priapus Effect, Grand Armory Brewing, Grand Haven Daniel Champagne, Seven Steps Up, Spring Lake
Olivia Mainville, Old Dog Tavern, Kalamazoo
Robert Rolfe Fedderson, Final Gravity Brewing Company, Kalamazoo
Equilibrium, The Union Cabaret & Grille, Kalamazoo
Shelby O'Brien, Saugatuck Brewing, Kalamazoo
DJ Disobedience/Sarah G/Lilly Mazzone/Katherine Elise/Palou/Megan Dooley/Big Trouble featuring Dana Scott: Queers, Beers and Beats, Back Room @ Bell's Eccentric Café, Kalamazoo
Friday, Nov. 1
Michael Ray/Jimmie Allen/Walker County: CMT on Tour, 20 Monroe Live
Easy Tiger/Oracle: West Michigan Cannabis Guild (fund-raiser), The Pyramid Scheme
Thompson Square, Covenant Fine Arts Auditorium, Calvin University
Opera Grand Rapids, "The Mikado," Royce Auditorium, St. Cecilia Music Center (Nov. 1 & 2)
Necrophilicons/Hillbilly Nightmare/Arvis/The Von Werewolves, Tip Top Deluxe Bar & Grill
Divided They Fall/Wholeheart/Lost In Hope/Ellie Blackout, Mulligan's Pub
Hannah Rose & the GravesStones/KJ & the Good Time Family Band, Billy's Lounge
Wreckno/UHNK/Benji Robot/2 Beard Crew/DeVante B: Tempo De Dia (noon), The Golden Age @ Creston Brewery
NHL 98, Garage Bar and Grill
Michigan I-O/Hayes Griffin & Nate Roberts, Peter Wege Auditorium @ Wealthy Theatre
John Shea, JW Marriott
Entourage, Rendezvous Lounge, Amway Grand Plaza Hotel
Kursa/Stylust/SuperDre: Freakstyle Day of the Dead, Van Andel Arena
Trapped On Mars, River City Saloon
The Rock Show, H.O.M.E. At The B.O.B.
Live Band Karaoke, Bobarino's Pizzeria, The B.O.B.
Brian Randall Band, Back Forty Saloon (Nov. 1-2)
Iron Town, Grand Woods Lounge
Keegan Jacko, The Iron Well
Bassnectar Freakstyle Halloween Dark Party, Van Andel Arena (Oct. 31-Nov. 2)
Swingtooth Duo, Bier Distillery, Comstock Park
The Next, Red's Sports Bar & Grill, Middleville
The Moonrays, Rockford Brewing Company, Rockford
Coty Bouchard, Bostwick Lake Inn, Rockford
Parlio Connection, Woody's Press Box, Wyoming
Kyle Jennings, Brewing, Allendale
Skyking, Grand Armory Brewing, Grand Haven
Brandon Ward, Sandy Point Beach House, West Olive
Nobuntu: Great Performances Series, Hope College, Holland
Chunk of Funk, Itty Bitty Bar, Holland
Randy Johnson, Saugatuck Brewing, Douglas
Project 90, Mibar, Muskegon (Nov. 1 & 2)
Elllis Paul, Seven Steps Up, Spring Lake
Swing Operation, 18th Amendment Spirits Co., Muskegon
Vincent Hayes, Smash Wine Bar & Bistro, Muskegon
Flexadecible/Chirp, Unruly Brewing Co., Muskegon
Clusterpluck, The Mitten Bar, Ludington
Breathe Owl Breathe, Brown Township Hall, Manistee
Chris Janson/Runaway Jane, Soaring Eagle Casino, Mt. Pleasant
Invasion Band, Liquid Note Brewing, Otsego
All In, McDuff's Bar & Grille, Wayland
Allie Garland, JB's Whiskey Old Style Grill, Springfield
Red Sea Pedestrians, Old Dog Tavern
Asamu Johnson & the Associates of the Blues, The Union Cabaret & Grille, Kalamazoo
The Mich-fits (The Misfits tribute)/OCD-C (AC-DC tribute)/78 RPM Goes To College (Descendants tribute)/Haunted Labotamy, Shakespeare's Lower Level, Kalamazoo
The Mushmen/Hard Candy/Saxsquatch (costume party), Bell's Eccentric Café, Kalamazoo
Invasion Band, Liquid Note Brewing, Otsego
Flatland Harmony Experiment, The Livery
Crobot/Syllable Kids/Two Faced Wilson/Loa, The Music Factory, Battle Creek
Gearhead, Czar's 505, St. Joseph
Steel and Wood, Red Sky Stage, Bay Harbor

Saturday, Nov. 2
Family Groove Company, Founders Brewing Co.
Vestigial (album release)/Recorruptor/Dead Nerves/Throne, The Pyramid Scheme
Crazy Babies/Ozzy Rebourne/Let There Be Rock, The Intersection
Black Gummy/Faren Strnad/Chetty Machete/Keetz, The Stache @ The Intersection
Mark Hummel & Blues Survivors/Junior Valentine, Tip Top Deluxe Bar & Grill
Opera Grand Rapids, "The Mikado," Royce Auditorium, St. Cecilia Music Center (Nov. 1 & 2)
The Widdler/Engix/Chidi/Oddistt/Mr. Dill: Tempo De Dia (noon), The Golden Age @ Creston Brewery
Andreas Kapsalis (9 p.m.), Creston Brewery
Pice Project, River City Saloon
Soul Syndicate, H.O.M.E. At The B.O.B.
Brian Randall Band, Back Forty Saloon (Nov. 1-2)
Rocket Fuel Haulers, The Iron Well
Bassnectar Freakstyle Halloween Dark Party, Van Andel Arena (Oct. 31-Nov. 2)
Noelle Frost, JW Marriott
Entourage, Rendezvous Lounge, Amway Grand Plaza Hotel
John Shea, Noto's, Cascade
Christine D'Clario/Barak- Emanuel, Deltaplex, Walker
ODR, Red's Sports Bar and Grill, Middleville
Serita's Black Rose, Rockford Brewing Company, Rockford
Christine D'Clario/Barak-Emanuel, Deltaplex, Walker
Midnight Road, Woody's Press Box, Wyoming
The Crane Wives: Reading, Writing & Rhythmatic (benefit for school music programs), The Pinnacle Center, Hudsonville
Dean Allrick, What Not Inn, Fennville
Decades, Wicks Park Bar & Grille, Saugatuck
Rock Shop, Itty Bitty Bar, Holland
The Left-Handed Rollers (Dia de los Muertos costume party), Great Legs Winery Brewery Distillery, Holland
Coty Bouchard, Sandy Point Beach House, West Olive
Bucket O Maybes, Eagles #925, Grand Haven
Brother Adams, Grand Armory Brewing, Grand Haven
Ellis Paul: Liz's Concert, Seven Steps Up, Spring Lake
Project 90, Mibar, Muskegon (Nov. 1 & 2)
Full Cord, Unruly Brewing Co., Muskegon
John Gorka, Dogwood Center for Performing Arts, Fremont
Matt Williams, The Playhouse at White Lake, Whitehall
Billy Dalton, Ridge Cider Co., Grant
Lynn and the Moonshine Runners, Old Dog Tavern, Kalamazoo
The Rutabega, Bell's Eccentric Café, Kalamazoo
Shelby Lentz, Liquid Note Brewing, Otsego
Illusions of Sanity/Hardhome/Coffin Talk/Forces/Nociception/My Own Will, The Music Factory, Battle Creek
Jesse Ray & the Carolina Catfish, The Livery, St. Joseph
Brenda Loomis Band, Czar's 505, St. Joseph
Eliza Thorp/Lara Fuliford/Sean Miller, Red Sky Stage, Bay Harbor
Sunday, Nov. 3
Hannah Laine/Chris Bota/Conrad Shock/Patty Pershayla/Sandra Effert/Devin Weber/Nathan Walton/Alex Teller (noon-6 p.m.): Jam for Bernie 2020, Tip Top Deluxe Bar & Grill
Randy Marsh & Friends (7 p.m.), SpeakEZ Lounge
Greg Miller (10 a.m.), JW Marriott
River Rogues Jazz Band (2 p.m.), Harmony Hall
MoeCyrus/Freddie Sunshine/Novie/Gimmick, The Iron Well
Toby Bresnahan, Cedar Springs Brewing Co., Cedar Springs
Charlie Millard Band, Salt of the Earth, Fennville
Dean Allrick, What Not Inn, Fennville
Dem Guys, Liquid Note Brewing, Otsego
Seth Bernard/Jordan Hamilton, Satellite Sparkle, Traverse City
Copyright 2019, Spins on Music LLC