Summer festivals and Meijer Gardens concerts (launched by May Erlewine) dominate the landscape, but there's plenty more live music to embrace, too, from David Murray to The Accidentals.
THE BIG LIST: June 3-9
For an expanded list of upcoming shows at West Michigan venues, check out The REALLY Big List at Local Spins.
Support our coverage of
West Michigan's music scene
Have concerts or festivals you think deserve to be spotlighted? Email details to liz@localspins.com.
TUESDAY
MAY ERLEWINE & THE MOTIVATIONS
When: 7 p.m. Tuesday
Admission: $14.50 adults (regular Gardens admission)
Discounts for seniors, children
Free for Meijer Gardens members
Where: Frederik Meijer Gardens & Sculpture Park, Grand Rapids Township
This special edition of the Tuesday Evening Music Club series officially christens the revamped facilities at the Meijer Gardens amphitheater and kicks off the 2019 summer concert season with "Michigan's songbird," May Erlewine, and her soulful, superstar band, The Motivations.
The show serves as a "dress rehearsal" for Meijer Gardens and its expanded concessions building, as staff and volunteers get ready for the main concert season that launches Thursday with Nahko & Medicine for the People. Folks attending Tuesday's opening event will be treated to new food items at half-price and get a first look at a the new entry plaza, restrooms and other amenities.
WEDNESDAY
DAVID MURRAY
KAHIL EL ZABAR DUO
When: 7 p.m. Wednesday
Tickets: $20
Where: Tip Top Deluxe Bar & Grill, Grand Rapids
Tip Top Deluxe hosts two modern masters of music Wednesday in Grand Rapids. David Murray and Kehil El Zabar are recognized as virtuosos by their peers and possess "ingenious interpretations within the history and future of great black music."
This shapes up as a priceless night of celebration and rejuvenation from these unmissable masters. West Michigan musicologist Steve Aldrich says it's shocking these legends would play such a small club, especially when it comes to a Grammy- and multi-award-winning artist such as Murray, who's even performed with The Grateful Dead and is a founding member of the World Saxophone Quartet.
This is a 21-and-older show, with doors opening at 4 p.m. Get tickets online here.


SLEEP
BIG BUSINESS
When: 8 p.m. Wednesday
Tickets: $25 advance, $30 day of show
Where: The Intersection, Grand Rapids
LOCAL SPINS TICKET GIVEAWAY: Congratulations to Local Spins reader Bryan Heany. He was the first person to email john@localspins.com with "SLEEP" in the message field and won tickets to Wednesday's show. Check The Big List every week for your chance to win concert tickets and sign up for Local Spins email updates here so you never miss a post.
Doom metal giants stomp into Grand Rapids, bringing mammoth riffs and original stoner metal glory in their wake. Exerting a massive influence over the development of doom metal in the '90s, but breaking up before the end of the decade, Sleep has returned on the heels of its comeback album "The Sciences," released on Michigan's own Third Man Records to great critical acclaim. Supported by Los Angeles-based "Gold Metal" band Big Business.
Doors open at 7 p.m. Get tickets online here.
LOCAL SPINS WEDNESDAY:
ESCAPING PAVEMENT
When: 8 p.m. Wednesday
Admission: Free
Where: SpeakEZ Lounge, Grand Rapids
The Local Spins Wednesdays series spans the state of Michigan as this week's show proves. Ferndale's Escaping Pavement is a brilliant and harmony-laden Americana band led by the duo of Aaron Markovitz and Emily Burns. Weaving elements of bluegrass and indie-folk into their fetching music, these well-traveled troubadours are touring behind their latest, appropriately titled EP, "Road Warrior." Read more about them and listen to their music in this Local Spins Artist Spotlight feature.
Local Spins Wednesdays are presented by Local Spins, SpeakEZ Lounge, North Coast Guitar Company and WYCE, with Michigan beer specials on tap and free parking in the small city lot to the south on Monroe Avenue NW (kitty-corner from SpeakEZ) or in the Sixth Street Park lot to the north.
RIVER WHYLESS
When: Wednesday, 8:30 p.m.
Tickets: $15
Where: Bell's Eccentric Cafe, Kalamazoo
Asheville, N.C.'s River Whyless brings a blend of indie folk rock to Bell's Back Room Wednesday night for a special "evening-with" performance. Fresh on the heels of releasing sophomore LP "Kindness, A Rebel," the quartet is known for haunting harmonies and a mellow groove.
For more information, visit bellsbeer.com.
THURSDAY
NAHKO & MEDICINE FOR THE PEOPLE
JADE JACKSON
When: 7 p.m. Thursday
Tickets: $40 ($38 members)
Where: Meijer Gardens, Grand Rapids Township
You probably couldn't ask for a more uplifting way to kick off Meijer Gardens' concert season in its revamped amphitheater. After Michigan's May Erlewine gets things rolling with Tuesday's "dress rehearsal," Nahko & Medicine for the People launch the main concert series on Thursday with its own fan-inspiring, positive and empowering musical message, part of the band's "Take Your Power Back" tour.
Not surprisingly, the world music collective led by Oregon native Nahko Bear has become a popular festival attraction over the years and has released four studio albums along the way, including 2017's "My Name is Bear." Jade Jackson opens the show and tickets are still available online at meijergardens.org.
MARK STUART
When: 8 p.m. Thursday
Admission: Free
Where: One Trick Pony Bar & Grill, Grand Rapids
A veteran, full-time touring artist from Tennessee, Mark Stuart will make a stop in Grand Rapids, bringing his soulful singing voice, captivating storytelling and impressive guitar skills. Spending years as an Americana/folk artist, Stuart has created a well-rounded catalog, including songs coming from the rock, blues, and country genre.
Make reservations at One Trick Pony by calling (616) 235-7669.


FLUX PAVILION, DOCTOR P,
KTRL, SUPERFUTURE,
FRYBREAD POWER
When: 9 p.m. Thursday
Tickets: $30 advance, $35 day of show
Where: The Intersection, Grand Rapids
LOCAL SPINS TICKET GIVEAWAY: The first person to email john@localspins.com with "FLUX" in the message field will win tickets to Thursday's show. Check The Big List every week for your chance to win concert tickets.
Flux Pavilion and Doctor P bring their classic brand of dubstep and drum and bass to Grand Rapids. Their "Ten Years of Circus" tour celebrates the 10-year anniversary of Circus Records, the label founded by founded by DJs Joshua "Flux Pavilion" Steele and Shaun "Doctor P" Brockhurst. Popular in the emerging Grand Rapids EDM star, Super Future will be providing support along with Frybread Power.
Doors open at 8 p.m. Get tickets online here.
CAMP GREENSKY:
GREENSKY BLUEGRASS
DEL & DAWG, STEPHEN MARLEY
BILLY STRINGS, HISS GOLDEN MESSENGER
When: Thursday-Saturday
Tickets: $50-185
Where: Hoxeyville Festival Grounds, Wellston
After a successful year one in the Manistee National Forest, Greensky Bluegrass readies for year two of its Camp Greensky Music Festival as the Kalamazoo-bred progressive jamgrass outfit returns to its home state for three headlining nights on the Hoxeyville festival grounds, with support from regional and national stars alike.
Joining the hard-touring fan favorites on the big stage will be Del McCoury and David Grisman (Del & Dawg), Stephen Marley, Billy Strings, Hiss Golden Messenger, Circles Around The Sun, Rebirth Brass Band, Bombino, The Lil Smokies and Ghost Light.
The "Hoxeyville Stage" will serve as the site for late-morning and early-afternoon music as Greensky's phoffman performs a special solo set, the band's Dave Bruzza teams up with guitarist Lyle Brewer for a duo show, Rachael and Dominic Davis take the stage together, and Lindsay Lou, Joshua Davis and Seth Bernard all play sets.
The festival will also feature daily yoga, a children's tent, plenty of vending, as well as RV, field and woods camping. Three-day passes are $185; two-day, $150; and single-day, $50-80. Discounted passes are available for ages 6-12 years and accompanied teens. Children 5 and under are free. For more information and a complete schedule, visit campgreensky.com.
FRIDAY
GRAND RAPIDS FESTIVAL OF THE ARTS
When: Friday-Sunday
Admission: Free
Where: Downtown Grand Rapids
This is the 50th anniversary of the Festival of the Arts, with hundreds of regional acts playing several stages throughout downtown Grand Rapids, plus some "pop-up" performances. Things get rolling around lunchtime on Friday, with food booths, food trucks, an art exhibit and more.
A special opening ceremony takes place with Mayor Rosalynn Bliss on Calder Plaza at 7:30 p.m. Friday. A world premiere Grand Rapids Ballet performance is planned for 7:30 p.m. Saturday on Calder Plaza. Return to Local Spins later this week for our annual "Best of Fest" picks, as well as a special 50th anniversary podcast with Festival Executive Director David Abbott, longtime Festival volunteer and board member Fred Bivins and Ballet artistic director James Sofranko.
More info and a performance schedule online are available online at festivalgr.org.
THE ACCIDENTALS
When: 5 p.m. Friday
Admission: Free
Where: Outside Saugatuck Center for the Arts, 400 Culver St., Saugatuck
The Saugatuck Center for the Arts kicks off summer with a special outdoor concert starring Traverse City alt-folk sensations The Accidentals, along with food truck fare, craft drinks, hands-on art-making and more.
Get more details about this "Jump into Summer" event online at sc4a.org.
PATHWAY TO THE PASTURE FINALS
When: 8 p.m. Friday
Tickets: $10 advance, $15 day of show
Where: Park Theatre, 248 S. River Ave., Holland
This is it: The final band contest to determine which Michigan act will be added to the lineup for August's Cowpie Music Festival outside Caledonia.
Performing and competing on Friday will be Holland winner Dalmatian Stone, Kalamazoo winner Utopian Party, Grand Rapids winner Flexadecibel and Pontiac winner Chirp. Doors open at 7 p.m. Get info, tickets and more online at parktheatreholland.org. The Cowpie Music Fest, taking place Aug. 8-10 on Shagbark Farm, stars Cracker, Joe Hertler & The Rainbow Seekers and many more. Get tickets here.

TROPIDELIC
MELOPHOBIX
COSMIC KNOT
When: 8 p.m. Friday
Tickets: $13 Advance, $15 Day of show
Where: Elevation inside The Intersection, Grand Rapids
Kick off your summer the right way with Tropidelic's upbeat mix of reggae, hip hop and high-energy funk. Hailing from Cleveland, Ohio, admittedly far from any tropical islands, Tropidelic doesn't let prevent it from bringing its sunny sound to venues all across America. Tropidelic's last album, "Heavy Is The Head," debuted at #1 on the iTunes Reggae charts, and the band is preparing for its sixth studio release this summer. Supported by Grand Rapids based seven-piece funk band Melophobix and Cosmic Knot. This is a 17-and-older show with doors opening at 7 p.m.
Get tickets at event.etix.com.
OZENZA
BLISSHEAD
TIRED BLOOD
When: 9 p.m. Friday
Tickets: $5
Where: Tip Top Deluxe Bar & Grill, Grand Rapids
A bill featuring a troika of rock bands from Grand Rapids, Ozenza will headline as Blisshead releases a new album, and Tired Blood joins the bill, too. CD copies of Blisshead's new album "Resetter" will be available at the show.
This show is ages 21-and-older and tickets can be purchased here.
GRLwood
TEAM TWO
CELESTIAL, SHAI-LI
When: 9 p.m. Friday
Tickets: $5
Where: Shakespeare's Lower Level, Kalamazoo
Self-described as a "2-piece band of Kentucky fried queerdos, wailing at max capacity from Louisville, Ky.," GRLwood brings howling guitar and drum sounds to Shakespeare's Friday night.
The duo, which has been surging in popularity over the past two years, will receive support from a trio of Kalamazoo acts in Team Two, Celestial and Shai-Li. Visit shakespearespub.com for more information.
NEAL FRANCIS
JAMES NEARY AND HIS GUITAR
When: 9 p.m. Friday
Tickets: $7 advance, $10 day of show
Where: The Livery, Benton Harbor
He's been called "the reincarnation of Allen Toussaint" and said to be"gleefully mired in '70s style funk." Whatever you want to label him, since becoming sober, the 30-year-old, Chicago-based Neal Francis is on a mission.
Francis, considered to be a piano prodigy, will bring his soulful voice and deliver a night of grooves in his first ever stop at Benton Harbor's The Livery. For more information, visit liverybrew.com.
SATURDAY

LOWDOWN BRASS BAND
HOLLYWOOD MAKEOUT
THE BOOTSTRAP BOYS, SOUL CLUB:
BRIDGE BLAST
When: 3 p.m. Saturday
Tickets: $15-$50
Where: Sixth Street Bridge & Park
City Built Brewing is taking its second anniversary celebration to a new level on Saturday. For the first time in memory — and in the middle of Festival — the Sixth Street Bridge will be closed for a day-long party called Bridge Blast that starts at 9 a.m. with a class from Beer City Barre, followed at 10 a.m. with dog-related festivities and various vendors. While the morning is free, the bands start at 3 p.m. and that requires a ticket. Enjoy Chicago's Lowdown Brass Band and two local favorites, garage rockers Hollywood Makeout and The Bootstrap Boys, darlings of outlaw country, plus those danceable DJs, the Grand Rapids Soul Club.
B93 BIRTHDAY BASH:
BRANTLEY GILBERT
JIMMIE ALLEN
When: 4 p.m. Saturday
Tickets: $45-$109
Where: Fifth Third Ballpark, Comstock Park
JUNE 6 NEWS UPDATE: Jimmie Allen has replaced Granger Smith in the Birthday Bash lineup due to a tragic accident involving Smith's three-year-old son. Smith reported the "unthinkable news" that his youngest son was unable to be revived after an unspecified accident. Read the full statement on Granger Smith's Facebook page.
Yes, it's back.
This country music spectacle returns for the second year to Fifth Third Ballpark north of Grand Rapids with stars Brantley Gilbert (a platinum-selling country superstar), Granger Smith, Jordan Davis and Hardy, as well as Sadie Bass, from Bath, Mich., the local winner of the "Battle to the Bash" contest that wrapped up last weekend. A fireworks show will follow this one-day affair. Get more details here.
CONRAD SHOCK + THE NOISE
JOSHUA POWELL, RED RIO
When: 9:30 p.m. Saturday
Tickets: $5
Where: Founders Brewing Co., Grand Rapids
This makes for the perfect post-Festival, concert pit stop.
Five-piece garage rock band from Grand Rapids Conrad Shock + The Noise will bring an electrifying and empowering set to Founders. Joining them will be psychedelic indie rock artist Joshua Powell from Indianapolis, who recently released a new recording, along with Americana/blues band Red Rio from Grand Rapids.
This show is ages 21-and-older. Details online at foundersbrewing.com, where you can also get info about Thursday's free show starring Free Hat.
SUNDAY
DREW NELSON & HWY. 2
When: 6 p.m. Sunday
Tickets: $15
Where: Salt of the Earth, 114 E. Main St., Fennville
It's June in Michigan, which means it's the ideal time for a drive, and this destination in Fennville makes that trip even more worthwhile by upping the ante with a rare appearance by Grand Rapids-area singer-songwriter Drew Nelson. The highly acclaimed Americana/roots rock/folk artist will perform with his all-star band, Hwy. 2, in the intimate setting of Salt of the Earth.
Get details and more information online here.
RODRIGO Y GABRIELA
JUSTIN TOWNES EARLE
When: 7 p.m. Sunday
Tickets: $57 ($55 members)
Where: Meijer Gardens, Grand Rapids Township
The acoustic guitar duo of Rodrigo Y Gabriela has turned heads with eye-popping rock-meets-classical guitar prowess. Indeed, their first appearance at Meijer Gardens a few years ago was one of the most compelling concerts of the year. The duo is touring behind its new album, "Mettavolution."
Meijer Gardens ups the ante for this show with opening act Justin Townes Earle, who's long captivated critics with insightful music. Get tickets and details at meijergardens.org.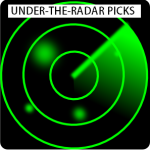 UNDER-THE-RADAR PICKS
DJ Disobedience, Lily Mazanne, DC, Jessica Ivey and Abbie Malkoski take over Bates Alley, 5 p.m. Wednesday in downtown Kalamazoo, free – One of the Arts Council of Greater Kalamazoo's six Summertime Live series slated for 2019, The Beats on Bates summer series kicks off this Wednesday in Bates Alley at the corner of Pitcher and Portage featuring a handful of top-notch area DJs and MCs.
Sherman Gepherd: Prohibition Music Series at Creston Brewery in Grand Rapids, 6 p.m. Thursday, free – In a warm-up for its appearance at Festival of the Arts, funky jam rock band Sherman Gepherd will kick off June's edition of the Prohibition Music Series.
Kaitlyn Zittel playing Rockford Brewing Co. in downtown Rockford, 7:30 p.m. Thursday, free – Grand Rapids singer-songwriter Kaitlyn Zittel recently released a full-length studio album and brings her fetching music to Rockford Brewing, which on Friday hosts the return of surf rock's The Moonrays.
Homegrown country star Kyle Jennings to play Louie's in Kalamazoo, 8 p.m. Thursday, free – Known for songs such as "Jesus, Jack Daniels & Me," "Day Drinkin,'" "Freedom Strong" and "They Don't Make Love Like That No More," the Kalamazoo-bred, Nashville-based country hero comes home for a free show at Louie's.
Basic Comfort, Dawning and Pink Sky on tap at this week's Locals on Draught, 8:30 p.m. Thursday at Bell's in Kalamazoo, $5 – This week's local music showcase in Kalamazoo features the synth-pop, indie-soul sounds of Basic Comfort, the experimental, atmospheric dream pop of Dawning and indie electronica art band Pink Sky.
Free Hat playing Founders Brewing Co. in Grand Rapids, 9:30 p.m. Thursday, free – Free Hat is eclectic and absorbing. Recently featured as one of Revue West Michigan's top 10 bands to watch in 2019, Free Hat leads this 21-and-older show with a wide array of instruments. Vibraphone and sax lend a jazzy edge, while synthesizer and percussion invoke industrial roots to the punk-rock schooled songwriting ethos.
Eye Candy, Future Misters, Vandalay and The American Hotel System at The Pyramid Scheme in Grand Rapids, 7 p.m. Friday, $10-$12 – Pop with a punk edge from Eye Candy, rock from Future Misters and Vandalay, and local alt-rock from The American Hotel System shake The Pyramid Scheme on Friday.
The Fukushima Daisies, The Von Werewolves, 78 Revolutions Per Minute, The Bitters and Scary Women playing The Iron Well (741) at 741 Leonard St. NE in Grand Rapids, 8 p.m. Friday, donations accepted – This fundraiser for Crash's Landing – a no-kill cat rescue organization – is billed as "Punks for Pussy," starring five punk-rock faves from West Michigan.
Theatre Bizarre Orchestra: After Dark Masquerade Ball at 20 Monroe Live in Grand Rapids, 8 p.m. Friday, $15 – Come dressed in your masquerade best for this step into darkness courtesy of this colorful Detroit band. Swing dancing instruction, music, burlesque performance, aerialists and more.
Jimmie Stagger playing Billy's Lounge in Grand Rapids, 9:30 p.m. Friday, $5 – West Michigan Blues Legend will return to Billy's for another crowd-pleasing show. This show is ages 21-and-older.
Adventures With Vultures, The Sailor Kicks and Stygian Witches playing at Mulligan's Pub in Grand Rapids 10 p.m. Friday, free – A folk band from Plymouth, Adventures With Vultures, will play a free show along with Grand Rapids ska band The Sailor Kicks as well as Stygian Witches. This show is ages 21-and-older.
Hatter Days at New Holland Brewing in Holland with Faded Blue, The Moonrays, Huckleberry Groove and more, Friday-Sunday, free – New Holland's Hatter Days returns to the brewpub at 66 E. 8th St. this weekend with West Michigan blues, blues-rock and classic rock band Faded Blue playing the late show on Friday, and Brad Vredevoogd performing outdoors at 5 p.m. for the post-work crowd. It continues 1 p.m.-midnight Saturday with Kelli Boes playing the back patio at 1 p.m. followed by The Moonrays at 5 p.m. and a silent disco at 10 p.m. Huckleberry Groove plays inside at 9 p.m. On Sunday, New Holland has DJs and live jazz.
Makers Trail Festival in Bridgman to feature The Newports, Slim Gypsy Baggage and Top Secret, Saturday, 3 p.m. $10 advance, $20 day of show – Located on the shores of Weko Beach in Bridgman, the second annual festival offers up hot music, cold beer and plenty of spirits from 3-9 p.m. Visit makerstrail.org for more information. https://swmichigan.org/makerstrail

Bermudas, Alouette, Fruit Punch and Why Violet playing at Rocky's Bar & Grill 7 p.m. Saturday, $5 — Chicago post-punk band Alouette will bring its energetic set to Grand Rapids along with Grand Rapids' Bermudas, Fruit Punch and Why Violet. This show is ages 21-and-older.
Motown sounds, White With a Splash of Gold coming to Shakespeare's in Kalamazoo at 9 p.m. Saturday, $20 advance, $25 day of show – The Ultimate Taste Band takes over the Lower Level on Saturday night for what is sure to be a night filled with danceable Motown classics and original soul.
Tom Hymn and Anchors at Creston Brewery in Grand Rapids, 4 p.m. Sunday, free – Tom Hymn soundtracks a lovely afternoon in Grand Rapids with his slinky folk-trance punk. Supported by shoegaze-esque four-piece indie rock group Anchors.
Ari Hest playing Seven Steps Up in Spring Lake, 7 p.m. Sunday, $25-$35 – Grammy-nominated singer-songwriter Ari Hest returns to this stellar listening room in Spring Lake to close out the weekend with his much-revered songs. Get tickets and details online at sevenstepsup.com.
---
MICHIGAN MUSIC FESTIVALS
June 6-8
Camp Greensky Music Festival
Hoxeyville Festival Grounds, Wellston
https://www.campgreensky.com/
June 7-9
Festival Of The Arts
Downtown Grand Rapids
https://festivalgr.org/
June 7-9
Nor-east'r Music & Art Festival
Oscoda Fairgrounds, Mio
https://www.facebook.com/noreastr.fest/
June 8
B-93.7 Birthday Bash
Fifth Third Ballpark, Comstock Park
https://b93.iheart.com/
OUTDOOR COMMUNITY CONCERTS
June 7 – The Gasoline Gypsies, Allegan, Rollin on The River
June 7 – Outlaw Express (Country/Rock), Big Rapids
June 9 – The Turnips, Canadian Lakes
June 6 – SMC Brass Band, Dowagiac
June 10 – JMM Jazz, EGR
June 6 – Major Murphy, Relax at Rosa
June 5 – Beatles & Jazz, Hastings City Band
June 6 – Great Scott Band, Hudsonville
June 5 – DJ Disobedience/Lily Mazanne/DC/Jessica Ivey/Abbie Malkoski, Beats on Bates, Kazoo
June 6 – Jordan Hamilton, Lunchtime Live, Kazoo
June 9 – Kari Lynch Band, Summer time Live, Kazoo
June 7 – Flexadecibel, Hackley Park, Muskegon
June 6 – Carol and Kaye's Dixieland Band, Niles, Riverfront Park
June 5 – The Crane Wives, Sparta
June 2 – Mark Lavengood, West Olive
June 4 – Mid-Life Crisis, Wyoming
OUTDOOR CONCERT SERIES
June 4 – May Erlewine & the Motivations, FMG Tuesday Evening Music Series
June 6 – Nahko and Medicine for the People, Frederik Meijer Gardens
June 9 – Rodrigo y Gabriela with Justin Townes Earle, Frederik Meijer Gardens
June 8 – Josh Groban, Interlochen Center for the Arts, Interlochen
THE REALLY BIG LIST OF CONCERTS, PLUS ON THE HORIZON
Monday, June 3
BassBin: Brett Rubin/Pressed & Proper, Billy's Lounge
Blue Oddity, Tip Top Deluxe Bar & Grill
John Shea, Rockwell Republic
Travis Swanson Trio, Long Road Distillers
Cheap Dates, The Score
Adam LaBeaux, Boatwerks Waterfront Restaurant, Holland
Tom Duffield (5 p.m.), Old Dog Tavern, Kalamazoo
Tuesday, June 4
Brena, The Score
Vincent Hayes, The Lake House, Muskegon
The New Standard, The Grand Bar, Grand Haven
Matt Hanegraff, Boatwerks Waterfront Restaurant, Holland
Michael J. Howe Band, Lucky's Roadhouse, Wayland
Devon Yeider, The Union Cabaret & Grille, Kalamazoo
Wednesday, June 5
Sleep/Big Business, The Intersection
David Murray/Kahil El Zabar Duo, Tip Top Deluxe Bar & Grill
River North Jazz, The Old Goat
Trilogy, The Score
Tom Hagen Trio featuring Rick Reuther, Noto's Restaurant, Cascade
Vincent Hayes, Cedar Springs Brewing Company, Cedar Springs
Marquita Bernard, Nick Fink's, Comstock Park
Walt Gutkowski & the Bridge Street Band, Bostwick Lake Inn, Rockford
In The Blue Jazz Ensemble/GVSU Jazz Jam, DeHop's Brewing Co. & Café, Walker
Ivan Akinsiima, Mizu Sushi, Holland
WMU Jazz Students, The Union Cabaret & Grille, Kalamazoo
River Whyless, Back Room @ Bell's Eccentric Cafe, Kalamazoo
Brandon Ward, Potter's Lounge, Four Points Sheraton, Kalamazoo
Terry Lower Trio, Clara's On The River, Battle Creek
Stone Folk, Northern Natural Apple Hollow, Manistee
Thursday, June 6
Flux Pavilion/Doctor P/KTRL/SuperFuture/Frybread Power, The Intersection
Free Hat, Founders Brewing Company
Blake Webber, The Pyramid Scheme
Mark Stuart, One Trick Pony
The Location/The Problem Addicts/User-Friendly Killer Robots, Mulligan's Pub
Sherman Gepherd: Prohibition Music Series, Creston Brewery
Laura Bennett Trio, Zeppelin Lounge @ Long Road Distillers
Trilogy, The Score
Emma Loo and Sam, 7 Monks Taproom
Randy Johnson, Zoko 822
Selkie, Cedar Springs Brewing Co., Cedar Springs
Mike McIntosh, Nick Fink's, Comstock Park
Kaitlyn Zittel, Rockford Brewing Company, Rockford
Van Mason, Pike 51 Brewery, Hudsonville
Coty Bouchard, Kirby House, Grand Haven
Nicholas James, Saugatuck Brewing Company, Douglas
Basic Comfort/Dawning/Pink Sky: Locals on Draught, Back Room @ Bell's Eccentric Cafe, Kalamazoo
Kyle Jennings/Dave Fenley, Louie's Trophy House, Kalamazoo
Alex Mays, The Dock at Bayview, Gull Lake
Edye Evans Hyde Trio with Terry Lower, Clara's On The River, Battle Creek
Ronny Cox: Foundry Hall Presents, Black River Tavern, South Haven
Friday, June 7
Theatre Bizarre Orchestra: After Dark Masquerade Ball, 20 Monroe Live
Tropidelic/Melophobix/Cosmic Knot, Elevation @ The Intersection
Ari Lennox/Baby Rose/Mikhala Jene/Ron Gilmore, The Stache @ The Intersection
Eye Candy/Future Misters/Vandalay/The American Hotel System, The Pyramid Scheme
Jimmie Stagger, Billy's Lounge
Ozenza/Blisshead (album release)/Tired Blood, Tip Top Deluxe Bar & Grill
Elijah Russ, Garage Bar & Grill
Global Village, H.O.M.E. at the B.O.B.
Sweet J Band, Bobarino's Pizzeria, The B.O.B.
Adventures With Vultures/The Sailor Kicks/Stygian Witches, Mulligan's Pub
Borrowed Time, River City Saloon
The Fukushima Daisies/The Von Werewolves/Bet On Rats/Scary Women/78 RPM Crashes Landing fundraiser), The Iron Well
Three's A Crowd, The Score
Sonimanic, Log Cabin
Union Guns, Back Forty Saloon (June 7-8)
Entourage, JW Marriott
John Shea Trio, Rendezvous Lounge @ Amway Grand Plaza Hotel
Dennie Middleton, Blue Water Grill, Belmont
Swingtooth, Bier Distillery, Belmont
Conestoga, Shots on the River, Belmont
Kathy Lamar Trio, Noto's Restaurant, Cascade
Mike McIntosh & Kevin Viilo, Nick Fink's, Comstock Park
The Moonrays, Rockford Brewing Co., Rockford
OTC, Woody's Press Box, Wyoming
Dale Wicks, Tripelroot, Zeeland
The Accidentals, Saugatuck Center for the Arts, Saugatuck
Hannah Laine, Saugatuck Brewing Company, Douglas
Pathway to the Pasture Play-in Contest Finals, Park Theatre, Holland
Perfect Storm, Itty Bitty Bar, Holland
Brad Vredevoogd (5 p.m.)/Faded Blue (10 p.m.), New Holland Brewing's Pub On 8th, Holland
Plain Jane Glory, Hops At 84 East, Holland
Easy Listening Jazz, Sandy Point Beach House, West Olive
Iron Town, Kirby House, Grand Haven
West Michigan Symphony, "Slavic Fire," Frauenthal Center, Muskegon
In The Blue Jazz, 18th Amendment Spirits Co., Muskegon
Jedi Mind Trip, Dockers Fish House, Muskegon
All American Funk Parade, The Mitten Bar, Ludington
Vertical Smile, McDuff's Bar & Grille, Wayland
Megan Dooley, Hilliard's Corner Lounge, Wayland
GRLWood/Team Two, Shakespeare's Lower Level, Kalamazoo
Steve Hilger Band, The Union Cabaret & Grille, Kalamazoo
Toby Bresnahan, Potter's Lounge, Four Points Sheraton, Kalamazoo
Dave Cleveland, Amore's Ristorante, Paw Paw
Edye Evans Hyde Trio with Terry Lower, Clara's On The River, Battle Creek
Dog Bone Blues Band, JB's Whiskey Creek, Springfield
Crazy Mic, The Dock at Bayview, Gull Lake
SOLD OUT REO Speedwagon, Soaring Eagle Casino, Mt. Pleasant
Neal Francis/James Neary & His Guitar, The Livery, Benton Harbor
Erica Huizenga & Noah Nigg: Foundry Hall Presents/Out Of Favor Boys, Black River Tavern, South Haven
Todd Rundgren, Silver Creek Event Center, Four Winds Casino, New Buffalo
Saturday, June 8
Conrad Shock + The Noise/Joshua Powell/Red Rio, Founders Brewing Company
The Original Back to the 90s Party, The Pyramid Scheme
DEZ/125 and I Love You/N131/Beyond Order, Mulligan's Pub
SLPXRT/Assorted Anonymous/E-Will/King Kaution, Billy's Lounge
Rock The Block: Linc Up, Madison Square
Deadicated/Nicholas James Thomasma, Tip Top Deluxe Bar & Grill
Bermudas/Alouette/Fruit Punch/Why Violet, Garage Bar & Grill
TimeWarp 3.0/Crooked Leg Craig, Creston Brewery
Risque, H.O.M.E. at the B.O.B.
Bitter Desire, River City Saloon
Bucket O' Maybes, The Score
Project 90, Log Cabin
Union Guns, Back Forty Saloon (June 7-8)
Bermudas/Alouette/Fruit Punch/Why Violet, Rocky's Bar & Grill
Third Coast Gypsy Jazz, The Old Goat
Entourage, Rendezvous Lounge, Amway Grand Plaza Hotel
Neil Gordon/Steve Talaga Trio, JW Marriott
Jack Leaver, Blue Water Grill, Belmont
John Shea, Noto's Italian Restaurant, Cascade
Kristen Kuiper, Ridge Cider Co., Grant
Devil Elvis, Trail Point Brewing, Allendale
Mystic Dub (3 p.m.)/Zion Lion (7 p.m.), Pike 51 Brewery, Hudsonville
Fremont John, Saugatuck Brewing Company, Douglas
Carter Lezman, Tripelroot, Zeeland
MoHotta, Itty Bitty Bar, Holland
Delilah DeWylde, Hops at 84 East, Holland
Serita's Black Rose Duo, Waverly Stone Gastropub, Holland
Kelli Boes (1 p.m.)/The Moonrays (5 p.m.)/Huckleberry Groove (9 p.m.)/Silent Disco (10 p.m.), New Holland Brewing's Pub On 8th, Holland
Seventh Son Blues Band, Great Legs Winery Brewery Distillery, Holland
Deerfield Run, Grand Armory Brewing, Grand Haven
The Jetts, Kirby House, Grand Haven
JMM Jazz, Porto Bello, Grand Haven
Rocket Fuel Haulers, Dockers Fish House, Muskegon
The Zannies/The Be Colony, Unruly Brewing Co., Muskegon
In Due Do, McDuff's Bar & Grille, Wayland
White With A Splash Of Gold/Ultimate Taste Band, Shakespeare's Lower Level, Kalamazoo
Sarah & Em/Carrie McFerrin & Co., Back Room @ Bell's Eccentric Cafe, Kalamazoo
Pink Elephants, The Union Cabaret & Grille, Kalamazoo
Duffield/Caron Project (5 p.m.), Old Dog Tavern, Kalamazoo
Susan Harrison, Webster's Prime, Radisson Hotel, Kalamazoo
Bob Schultz, Potter's Lounge, Four Points Sheraton, Kalamazoo
Grupo Bryndis/Los Fugitivos/Los Mismos, Riviera Maya Mexican Grill, Portage
Heartsick/Praise The Fallen/Calloused/Fight Like Sin/New Age Premonition, The Music Factory, Battle Creek
Let There Be Rock (AC-DC tribute), JB's Whiskey Old Style Grill, Springfield
Beer For Breakfast, The Dock at Bayview, Gull Lake
Genna & Jesse, Box Factory for the Arts, St. Joseph
Carnival of Joy! (Hoagy Carmichael tribute), Acorn Theater, Three Oaks
Mike Struwin/Matt Sypian, The Livery, Benton Harbor
Gene Callahan/The Cheap Dates, Round Barn Winery Distillery Brewery, Baroda
Judy Collins, Great Lakes Center for the Arts, Petoskey
Sunday, June 9
Mike Frost/Mike Hyde (10 a.m.), JW Marriott
River North Jazz (11 a.m.), The Old Goat
Heather Styka/Anna p.s./Sandra Effert, Tip Top Deluxe Bar & Grill
Tom Hymn/Anchors, Creston Brewery
Bierkeller Boys Oompah Band Brunch (noon), Beer Garden @ New Holland Brewing The Knickerbocker
Randy Marsh & Friends, SpeakEZ Lounge
Oxymorons, The Score
Nicholas James Thomasma (noon), Cedar Springs Brewing Company, Cedar Springs
Nick DeKoff, Bostwick Lake Inn, Rockford
Diverse Sounds DJ (1 p.m.)/Ottawa Jazz Ensemble (5 p.m.), New Holland Brewing's Pub On 8th, Holland
Charlie Jordan Jazz Trio, Waverly Stone Gastropub, Holland
Matt Gabriel, Boatwerks Waterfront Restaurant, Holland
Drew Nelson & Highway 2, Salt of the Earth, Fennville
Kris Lager Band, Red Dock, Douglas
Jack Leaver, Kirby House, Grand Haven
Ari Hest, Seven Steps Up, Spring Lake
Great Scott, Dockers Fish House, Muskegon
ON THE HORIZON
Monday, June 10
Buddy Guy/Kenny Wayne Shepherd, Meijer Gardens
BassBin: Gettoblaster/Ryan Wright/Chetty Machete/DirtyBird/We Jack, Billy's Lounge
Blue Oddity/Chandler Reed & the Sticky Keys, Tip Top Deluxe Bar & Grill
John Shea, Rockwell Republic
In The Blue Jazz Ensemble, Long Road Distillers
Great Scott, The Score
Don Middlebrook, Boatwerks Waterfront Restaurant, Holland
Chris Canas, Malleable Brewing Co., Albion
Tuesday, June 11
Ghostemane/H009099/Horus The Astroneer, Elevation @ The Intersection
Project 90/Rocket Fuel Haulers, The Score
Brandon Ward, Rogue River Tavern, Rockford
In The Blue Jazz Ensemble/GVSU Jazz Jam, DeHop's Brewing Co. & Café, Walker
Vincent Hayes, The Lake House, Muskegon
The New Standard, The Grand Bar, Grand Haven
Joe Jason, Boatwerks Waterfront Restaurant, Holland
Michael J. Howe Band, Lucky's Roadhouse, Wayland
Devon Yeider, The Union Cabaret & Grille, Kalamazoo
Wednesday, June 12
Lake Street Dive/The Wood Brothers, Meijer Gardens
Dio Returns/Jizzy Pearl's Love/Hate, 20 Monroe Live
All That Remains/Unearth/Big Story/The 9th Planet Out, Elevation @ The Intersection
Ryan Montbleau Band, The Stache @ The Intersection
Innuendo: Block Party, Garage Bar & Grill
River North Jazz, The Old Goat
Zorage LGBTQ Pride Party, Zoko 822
The Outer Vibe, The Score
Tom Hagen Trio featuring Rick Reuther, Noto's Italian Restaurant, Cascade
Jimmie Stagger, Cedar Springs Brewing Company, Cedar Springs
Dennie Middleton, Nick Fink's, Comstock Park
Kate and Emilee, Grand Armory Brewing, Grand Haven
Ivan Akinsiima, Mizu Sushi, Holland
Gull Lake Orchestra/Edye Evans Hyde, The Union Cabaret & Grille, Kalamazoo
Up The Creek Dixieland Band/Terry Lower Trio, Clara's On The River, Battle Creek
Thursday, June 13
New Kids On The Block, Van Andel Arena
The All American Funk Parade, Founders Brewing Company
Thank You Scientist/Bent Knee, The Pyramid Scheme
Genna & Jesse, One Trick Pony
Noah Smith/John Merchant/Frank Pfaff, Mulligan's Pub
Max Lockwood + Rachel Mazer, Tip Top Deluxe Bar & Grill
Satie, Prohibition Music Series, Creston Brewery
Laura Bennett/Mark Kahny, Zeppelin Lounge @ New Holland Brewing
Hazy Past, The Score
After Ours, 7 Monks Taproom
Dennie Middleton, JT's Pizza & Spirits
Greg Poltrock, Nick Fink's, Comstock Park
Kari Lynch Band, Start of Summer Celebration Beer Tent, Rockford Brewing Co., Rockford
Nate Holley, Itty Bitty Bar, Holland
My Thin Place, Sandy Point Beach House, West Olive
Dave & Connie D, Saugatuck Brewing Company, Douglas
Front & Center, Gun Lake Casino, Wayland
Sam Webber, The Union Cabaret & Grille, Kalamazoo
Life In Vacuum, Back Room @ Bell's Eccentric Cafe, Kalamazoo
Edye Evans Hyde Trio, Clara's On The River, Battle Creek
Dani & Garrett, The Dock at Bayview, Gull Lake
Carlos Ortega, Ludington Area Center for the Arts, Ludington
Friday, June 14
Southern Accents (Tom Petty tribute), 20 Monroe Live
Opera Grand Rapids, Verdi's "La Traviata," St. Cecilia Music Center (June 14-15)
How To Live Together/Mega Powers/Mel*n/Primer, The Pyramid Scheme
PartyWave + PushLoop/Dissonance/Twisted Dubz, The Mint @ The Intersection
That Beatles Thing, Billy's Lounge
Silent Bark, Bobarino's Pizzeria, The B.O.B.
Charles The Osprey/Oro/The Droogs/Old Fire, Mulligan's Pub
Hot Mess, H.O.M.E. at the B.O.B.
Joe Baughman + The Righteous Few, Creston Brewery
Jesse Ray & the Carolina Catfish/The Slamming Doors, Tip Top Deluxe Bar & Grill
NHL 98, Garage Bar & Grill
Drop 35, The Score
Azz Izz, Log Cabin
Wizard Union/The Gates at Midnight/Vedma, Flamingo Lounge
John Shea Trio, JW Marriott
Mary Rademacher Reed & Mark Kahny, Rendezvous Lounge @ Amway Grand Plaza Hotel
Everett Domeier, Blue Water Grill, Belmont
Blue Diamond, Shots on the River, Belmont
Lynn, Bier Distillery, Belmont
17 Degrees South, E.B. Coffee & Pub, Caledonia
Kathy Lamar Trio, Noto's Italian Restaurant, Cascade
Melophobix, Start of Summer Celebration Beer Tent, Rockford Brewing Co., Rockford
Kevin McDaniel, Saugatuck Brewing Company, Douglas
Project 90, Itty Bitty Bar, Holland
Jake Kalmink & the Further Closer, Park Theatre, Holland
Hootenanny! With Hayes Griffin and Nate Roberts, Waverly Stone Gastropub, Holland
In The Blue (5 p.m.)/William Matheny (10 p.m.) New Holland Brewing's Pub On 8th, Holland
The Bri Baron Band, Hops At 84 East, Holland
Easy Listening Jazz, Sandy Point Beach House, West Olive
Nate Holley, Kirby House, Grand Haven
Travis Swanson Trio, 18th Amendment Spirits Co., Muskegon
Laurence Juber: "Guitar With Wings," Muskegon Museum of Art, Muskegon
Upcoast Kin, Dockers Fish House, Muskegon
King Crabapple/Baccano, Unruly Brewing Co., Muskegon
Kristen Kuiper, Hilliard's Corner Lounge, Wayland
Gabrial James/P.S. Dump Your Boyfriend, Gun Lake Casino, Wayland
OOFB, The Dock at Bayview, Gull Lake
Kung Fu Diesel, JB's Whiskey Creek, Springfield
Otherwise/See This Through/Handsome Pete/The Kickbacks, The Music Factory, Battle Creek
The Red Sea Pedestrians/The Corn Fed Girls/Abbey Road Live: Bach Festival Fundraiser, Dalton Theater, Kalamazoo College, Kalamazoo
RDGLDGRN, Back Room @ Bell's Eccentric Cafe, Kalamazoo
Chris Michels, Grand Traverse Distillery, Kalamazoo
August/Eric Slingo, Old Dog Tavern, Kalamazoo
Asamu Johnson & the Associates of the Blues, The Union Cabaret & Grille, Kalamazoo
Bucket O Maybes/Lighting Matches/Brass From The Past: Harborfest, South Haven (June 14-15)
Cash Box Kings, Acorn Theater, Three Oaks
Gearhead, Czar's 505, St. Joseph
Mudskippers, The Livery, Benton Harbor
The McCartney Years, Ramsdell Center for the Arts, Manistee
Mark Lavengood, Northern Natural Apple Hollow, Manistee
Collective Soul/Gin Blossoms, Soaring Eagle Casino, Mt. Pleasant
Saturday, June 15
Pentatonix/Rachel Platten, Van Andel Arena
Gasolina Reggaeton Party, 20 Monroe Live
Sons Of Funk, Founders Brewing Company
Five Iron Frenzy/Pilfers, The Pyramid Scheme
BassBin: Weekend Edition: eRoy/Choff/Hizen, Billy's Lounge
Opera Grand Rapids, Verdi's "La Traviata," St. Cecilia Music Center (June 14-15)
Soul Syndicate, H.O.M.E. at the B.O.B.
Wonder Lush, River City Saloon
Kin Faux, Back Forty Saloon
Sleeping Timmy/Tommy Plural/Riverside Shivers, Rocky's Bar & Grill
Blue Jay Bridge, The Score
Steve Talaga Trio, JW Marriott
Mary Rademacher Reed & Mark Kahny, Rendezvous Lounge @ Amway Grand Plaza Hotel
Dennie Middleton, Blue Water Grill, Belmont
Melissa Dylan, Bier Distillery, Belmont
JGJ, Shots on the River, Belmont
John Shea, Noto's Italian Restaurant, Cascade
Hazy Past, Start of Summer Celebration Beer Tent, Rockford Brewing Co., Rockford
Billy Dalton, Ridge Cider Co., Grant
DC-90, Wicks Park Bar & Grille, Saugatuck
Big Boss Blues, Saugatuck Brewing Company, Douglas
Dean Allrick Jazz Piano, What Not Inn, Fennville
Lazy Genius (6 p.m.), Virtue Cider, Fennville
Project 90s, Itty Bitty Bar, Holland
Jess and Jesse (5 p.m.), New Holland Brewing's Pub On 8th, Holland
Matt Gabriel, Waverly Stone Gastropub, Holland
Dylan Tolbert, Hops At 84 East, Holland
Lighting Matches, Great Legs Winery Brewery Distillery, Holland
Sire x Dollarz and More, Park Theatre, Holland
Oregon Dreamchild, Kirby House, Grand Haven
YSU, Dockers Fish House, Muskegon
Avon Bomb/P.S. Dump Your Boyfriend, Gun Lake Casino, Wayland
Absolute Addiction, JB's Whiskey Creek, Springfield
Powerman5000/Nova Blast/Coldville, The Music Factory, Battle Creek
Plain Jayne, The Dock at Bayview, Gull Lake
Trampled By Turtles, Beer Garden @ Bell's Eccentric Cafe, Kalamazoo
Jessica Ivey, The Union Cabaret & Grille, Kalamazoo
Vishaps aka Mummy Food/Jake Kalmink & Further Closer/Jack Droppers & the Best Intentions/Jake Simmons & the Little Ghosts, Shakespeare's Lower Level, Kalamazoo
Arena Rock/Overnight Hero/Brenda Loomis Band: Harborfest, South Haven
M&R Rush, Acorn Theater, Three Oaks
Ugly Radio Rebellion/Ike Willis, The Livery
Kenny Wayne Shepherd Band, Silver Creek Events Center, Four Winds Casino, New Buffalo
Clay Walker, Little River Casino, Manistee
Botala/Soul Patch/Zion Lion/2Bays DJ: Suds & Sun (2 p.m.), The Village at the Grand Traverse Commons, Traverse City
Sunday, June 16
Mike Frost & Mike Hyde (9 a.m.)/Greg Miller (noon), JW Marriott
River North Jazz (11 a.m.), The Old Goat
Jack Droppers & the Best Intentions/Jake Kalmink & Further Closers/Jake Simmons, The Stache @ The Intersection
Randy Marsh & Friends, SpeakEZ Lounge
Signal Point, Creston Brewery
Fruit Of The Womb, Tip Top Deluxe Bar & Grill
Moonshot, The Score
Toby Bresnahan (noon), Cedar Springs Brewing Co., Cedar Springs
Dennie Middleton, Bostwick Lake Inn, Rockford
Chris Canick, Start of Summer Celebration Beer Tent, Rockford Brewing Co., Rockford
Nashon Holloway & Brian Blowers, Salt of the Earth, Fennville
Bob Thompson & Mark Kahny, What Not Inn, Fennville
Flatland Grip, Red Dock, Douglas
Adam LaBeaux, Boatwerks Waterfront Restaurant, Holland
Nick DeKoff, Kirby House, Grand Haven
Fool House 90s Dance Party, Dockers Fish House, Muskegon
Duke Tomatoe, Gun Lake Casino, Wayland
Robinson Entertainment/Paul Decker & Craig Ridout, Round Barn Winery Distillery Brewery, Baroda
The Accidentals, Fountain Point Resort, Lake Leelanau
Copyright 2019, Spins on Music LLC